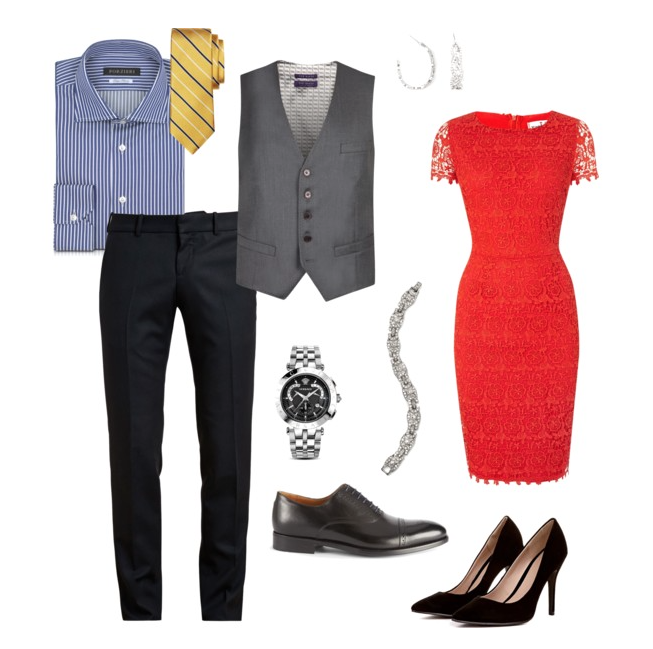 couples style :: what to wear :: party season
It's never too early to start thinking about what to wear for the coming party season! And why not multi-task them for engagement photos on that last quirky nice day?!
Walking into a room as a couple should be obvious… it's love, isn't it? It doesn't need to be written on your matching dress/tie combo, if it's written on your face! So start your couples style off with individual style! If you're a girl who can rock a flashy red dress…DO IT! (Oh, I totally have one, of course! Check it out! And follow me on Instagram while you're over there!) And if you're a guy that can't handle color outside of gray, black, and blue… embrace it.
Bring on the holidays! -Leslie