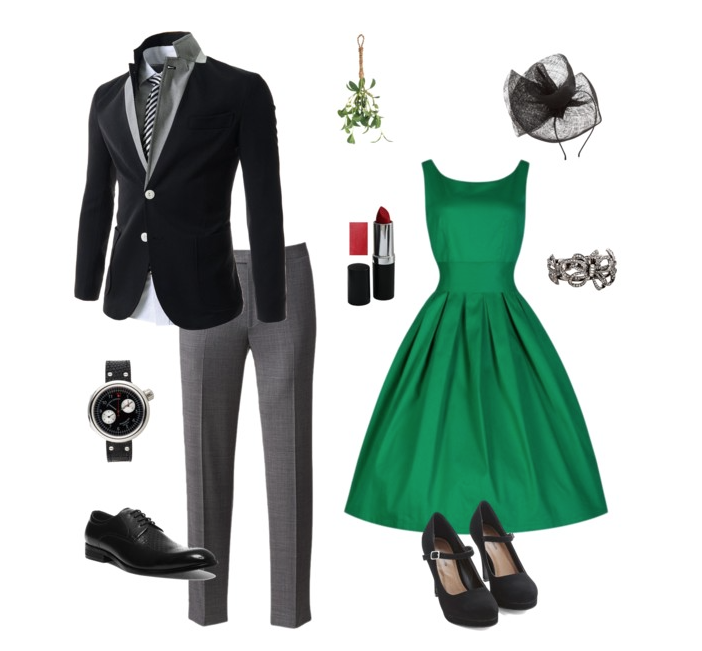 couples style :: what to wear :: christmas eve
I need a little fancy in my life right about now, how about you? This drab weather has leggings and sweats taking over my life… and no sign of reprieve up here in the midwest! So how about you and your man take advantage of the holiday for a little vintage glam?
Red is the easy go-to for Christmas, but why not take a cue from our other iconic holiday color? A gorgeous emerald (who knows, maybe it will inspire a yummy jewel laden Christmas gift?! wink wink nudge nudge) in a perfectly classic design brings all the elements together. Clean classic lines, femininity, vintage glam… the midi-length is all the rage and a full skirt flatters every figure!
…and I will kiss any man in that jacket under the mistletoe…that's right…make it happen! -Leslie