There are people in this world that we are meant to find. Kyle and Madison are my kind of people. I found out after the ceremony that they owned a store that I would make special trips, an hour and a half, to visit. <3 Madison is all smiles and happiness and it was completely contagious. We all need more of that in our lives too. Thankfully Kyle put a ring on it 😉 We had the most beautiful day, which was a complete surprise after my drive at 7am in a downpour. Congratulations to the new Mr. and Mrs. Sweeney!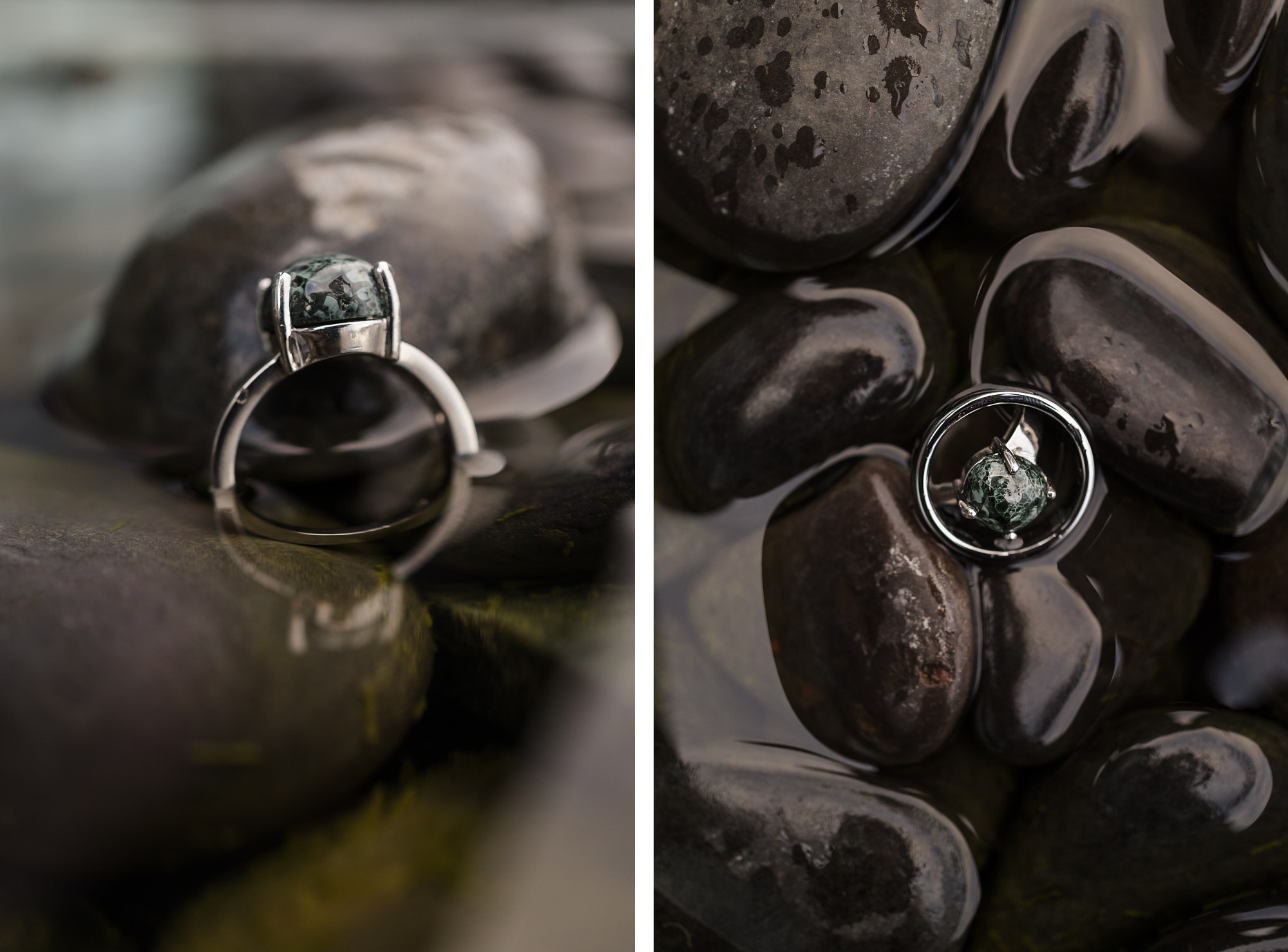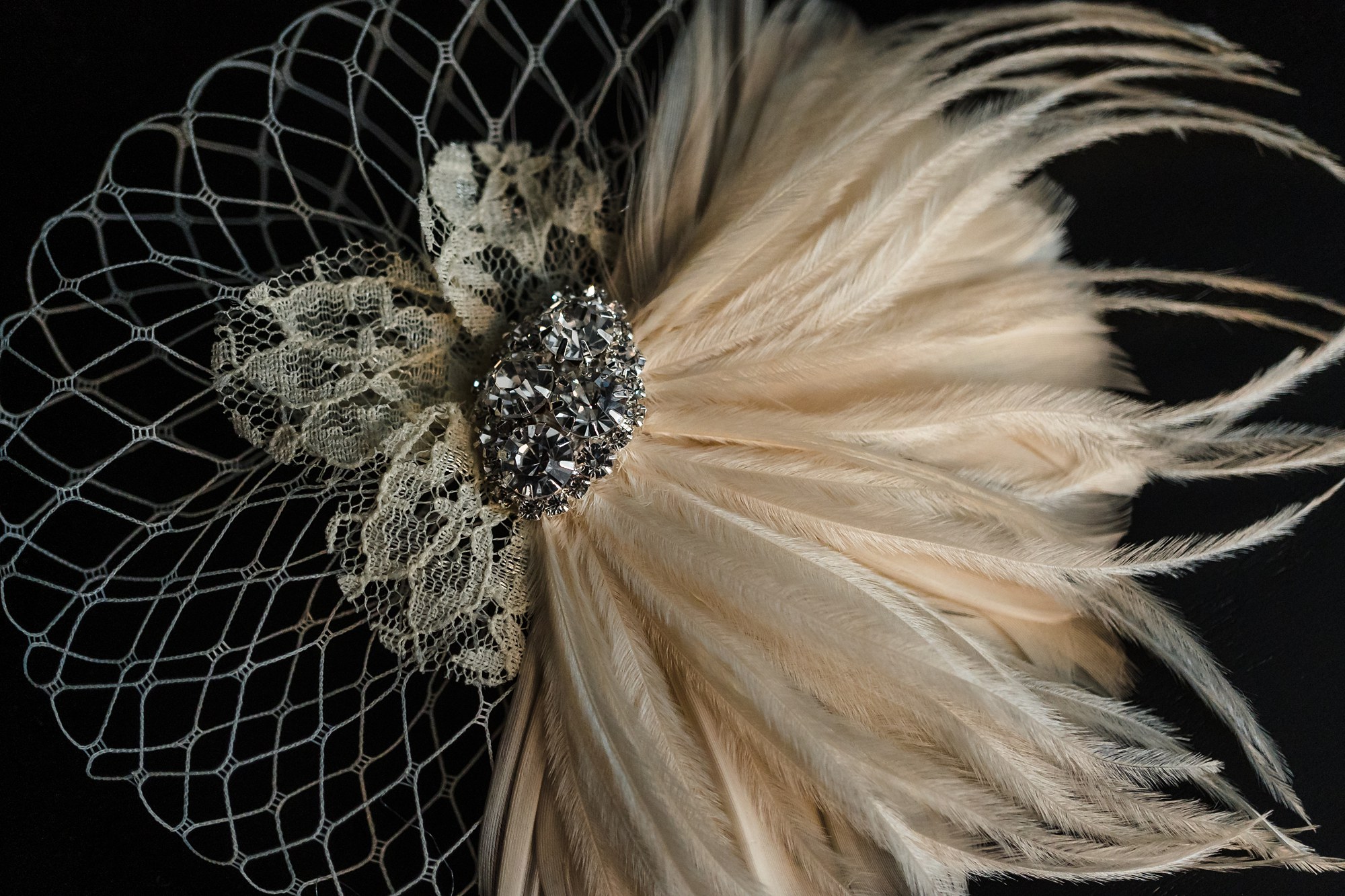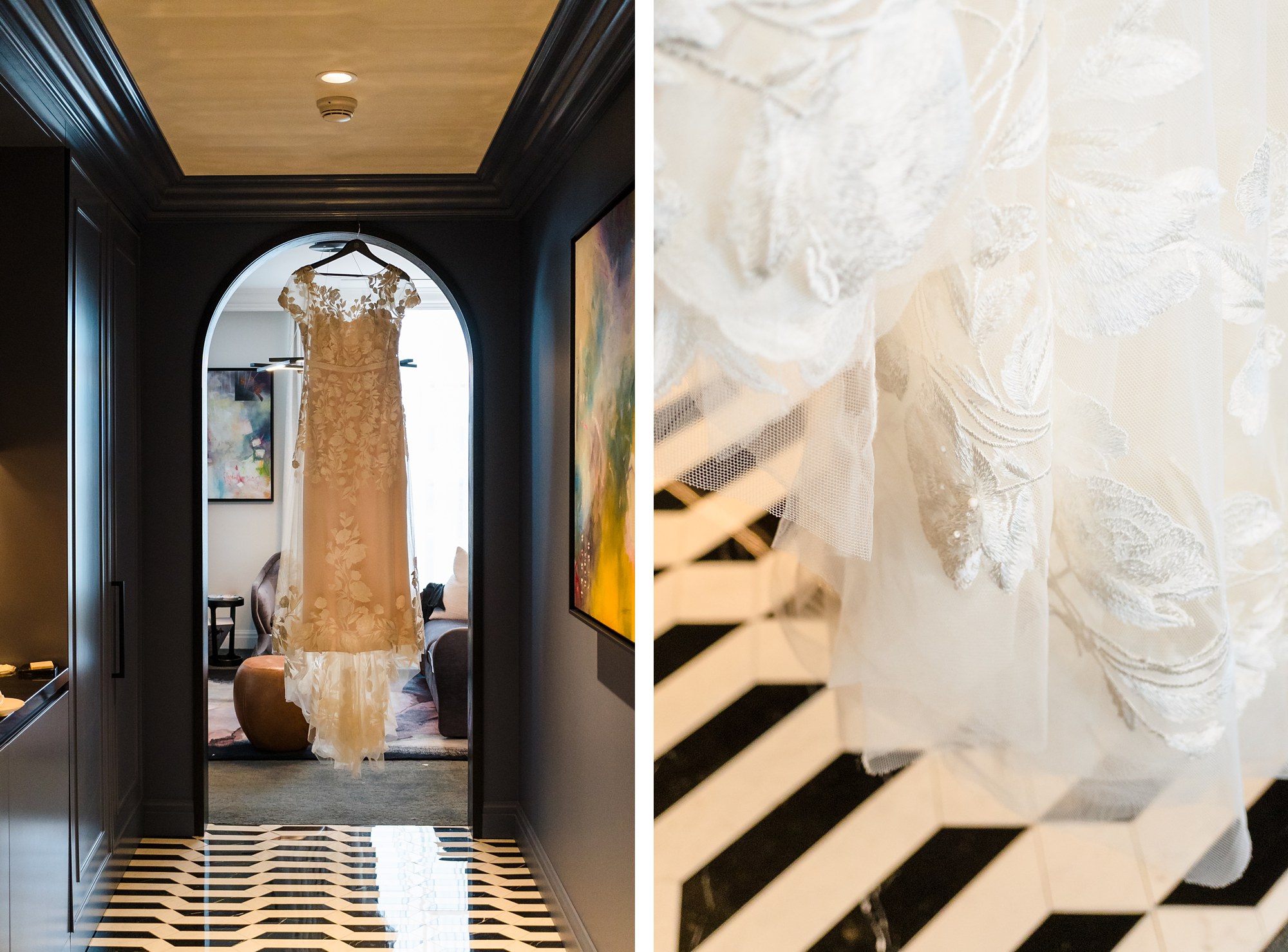 We met when I was waitressing at a restaurant in Ferndale. Kyle kept coming in and sitting in my section. I thought he was really funny and after our first date I knew he was a good one.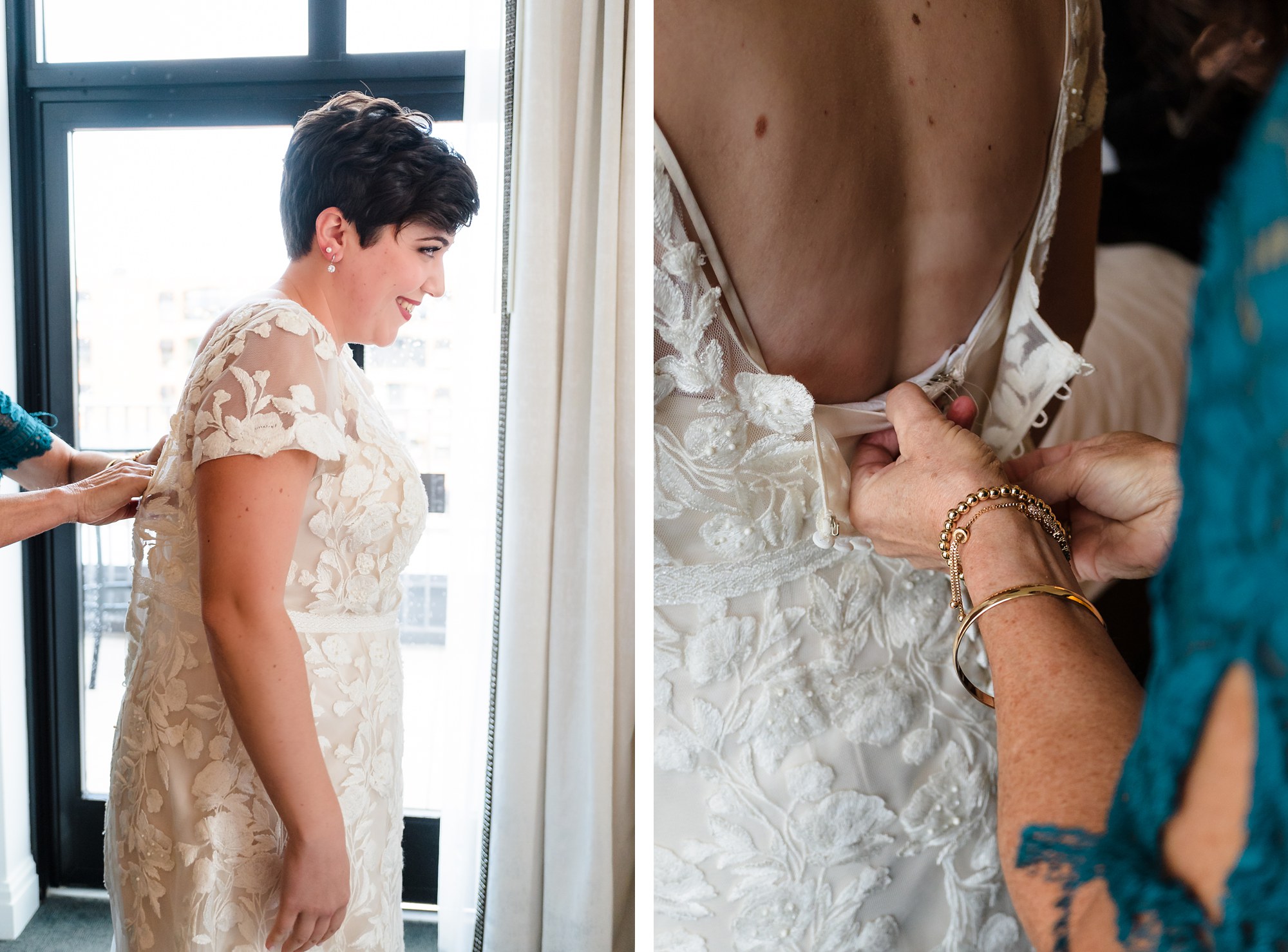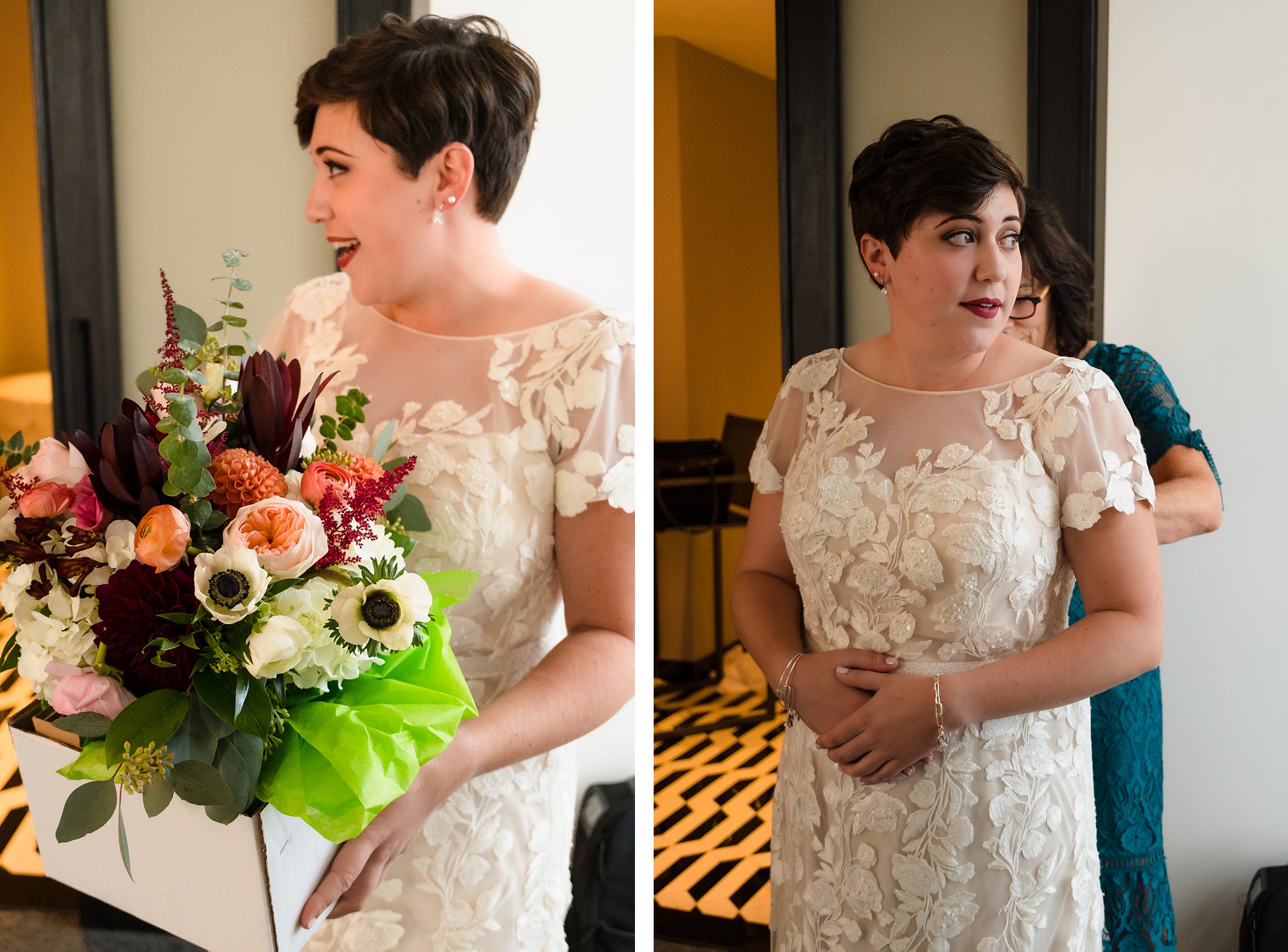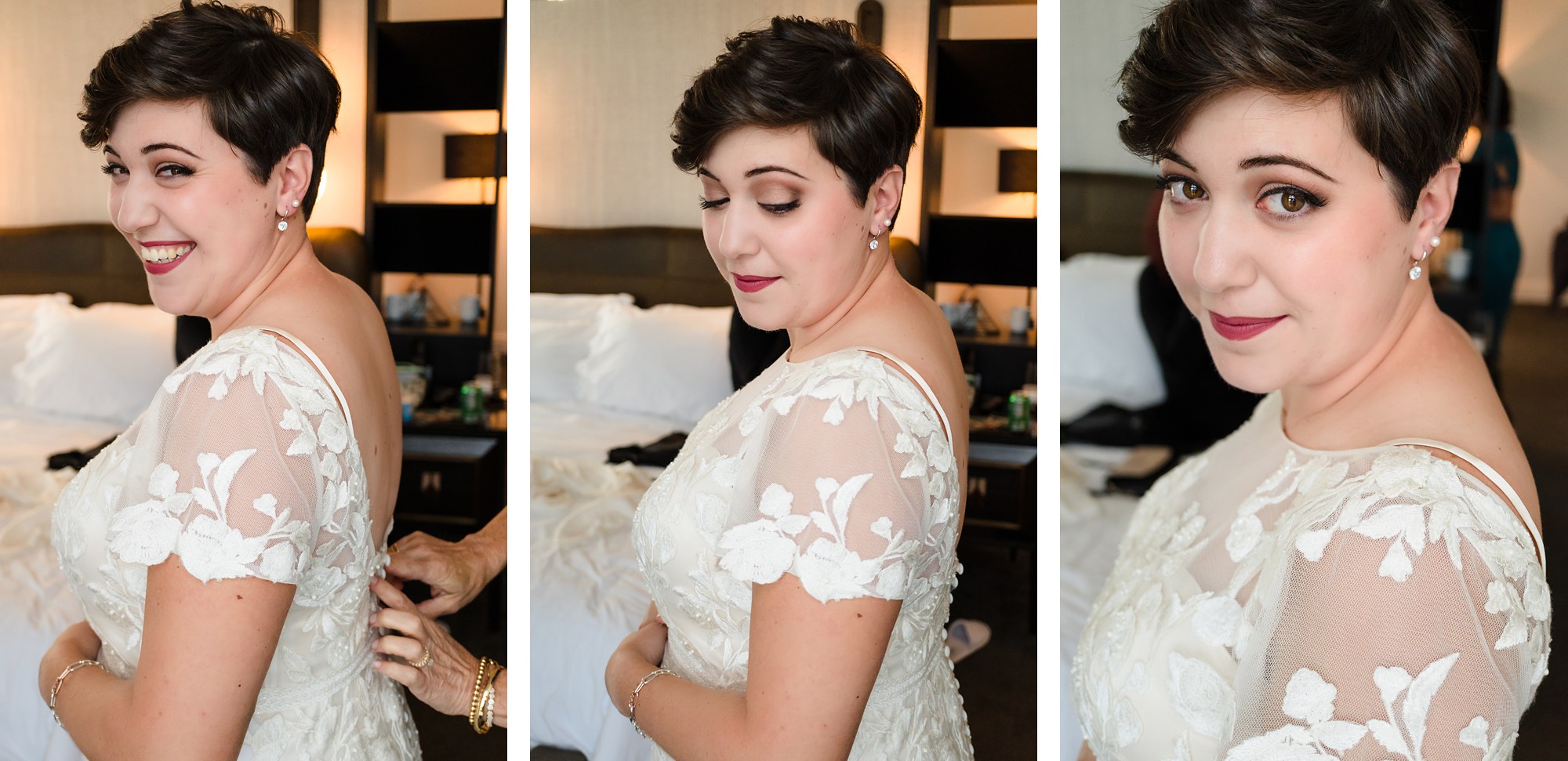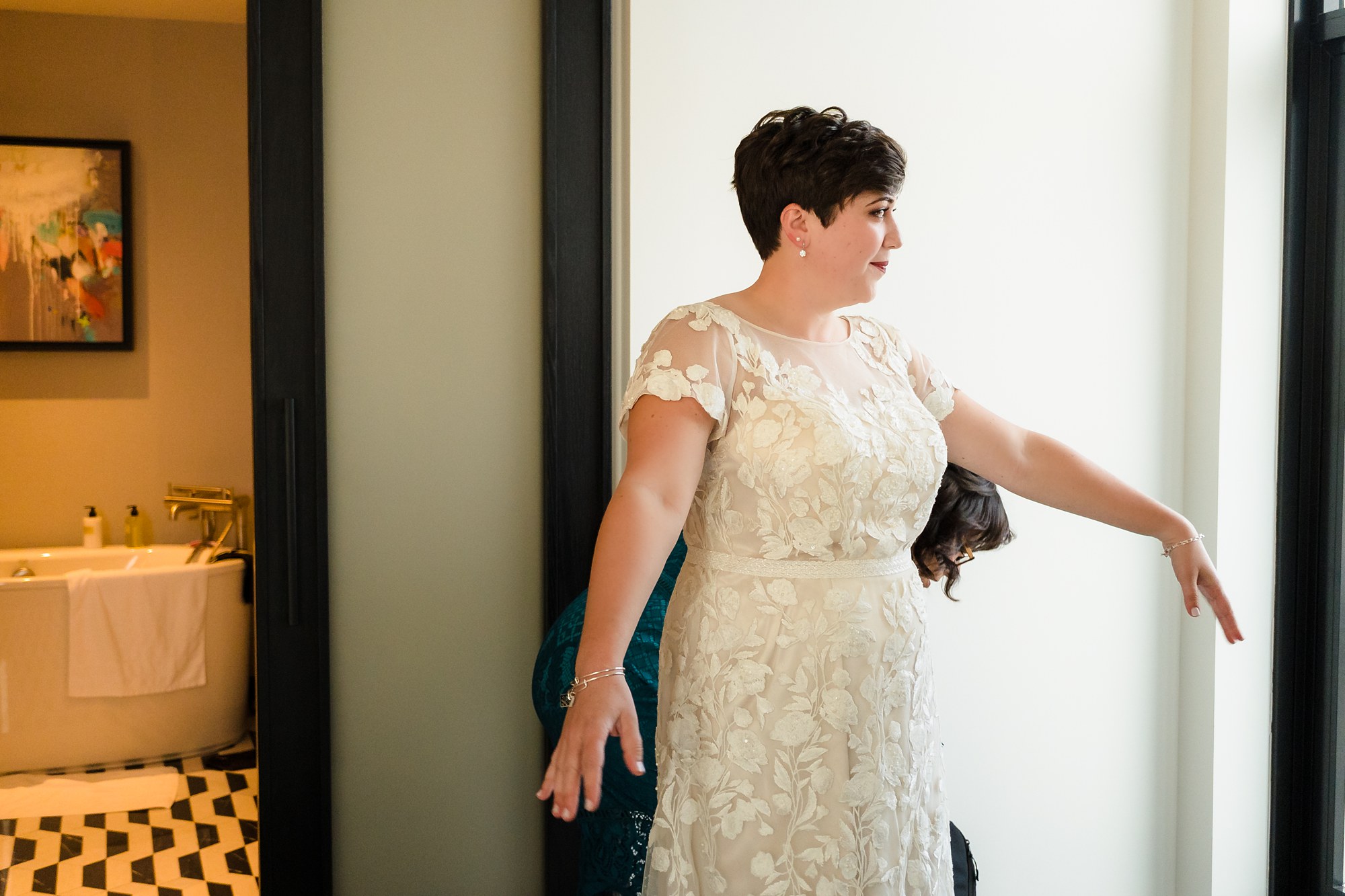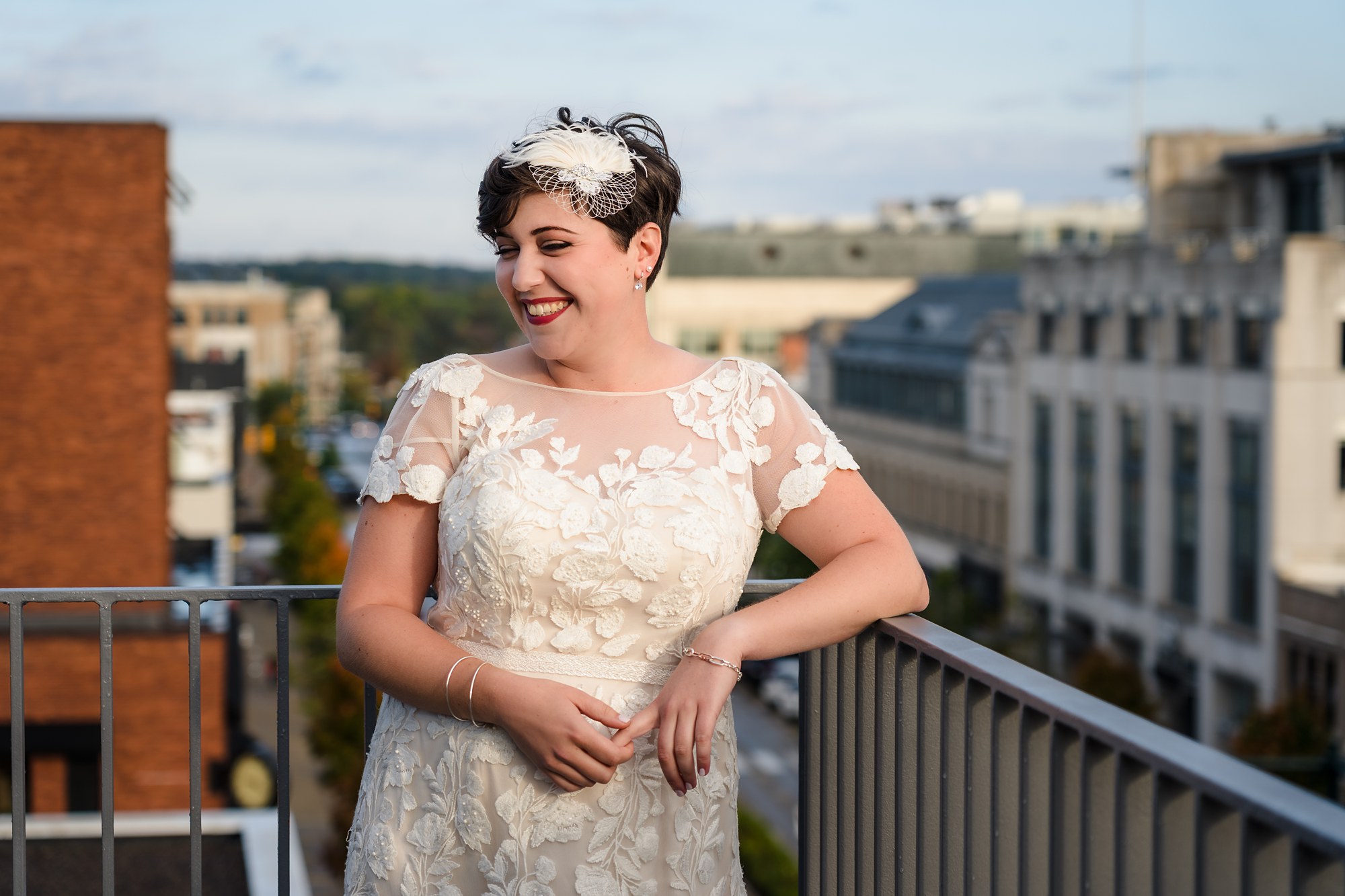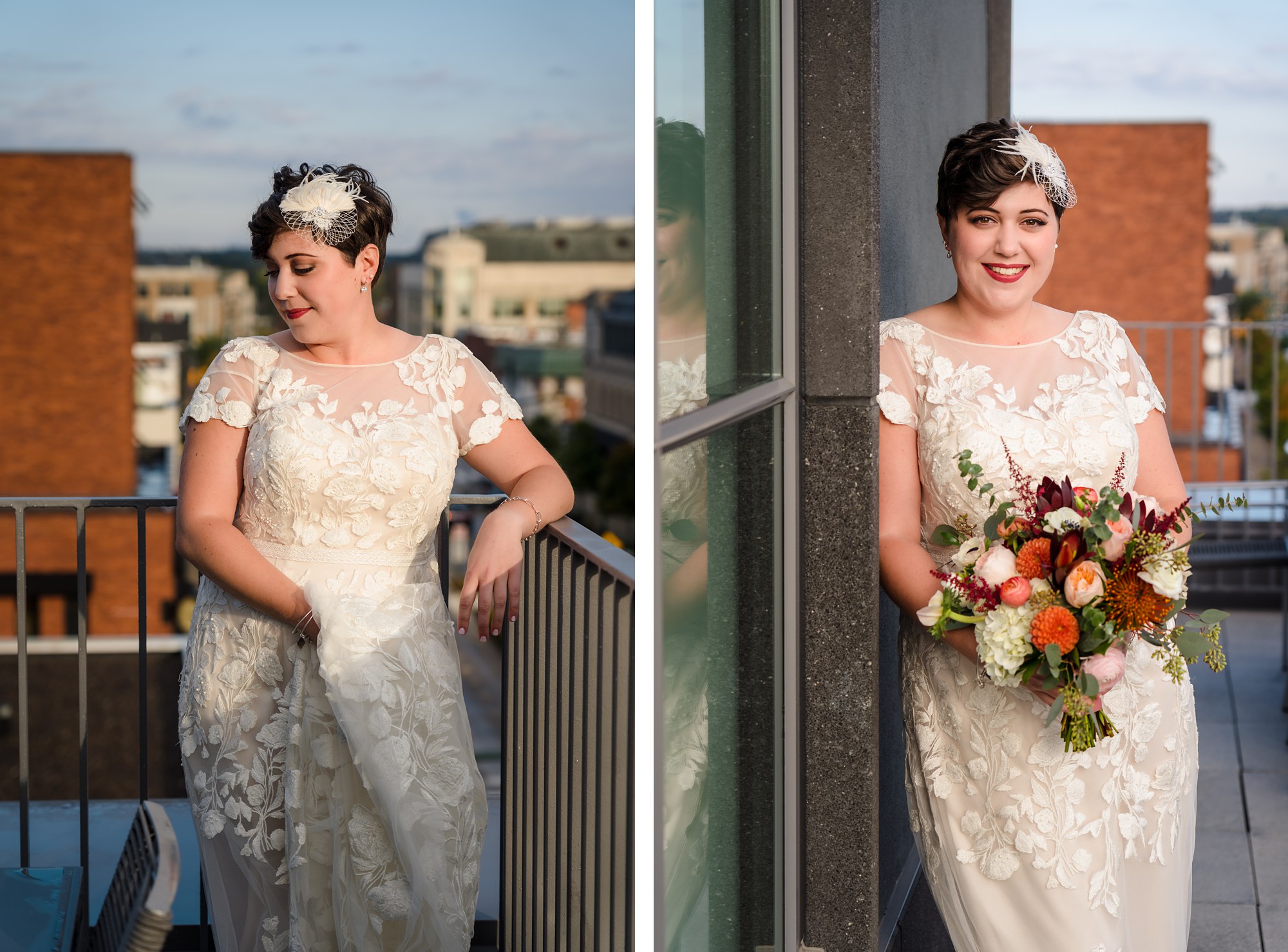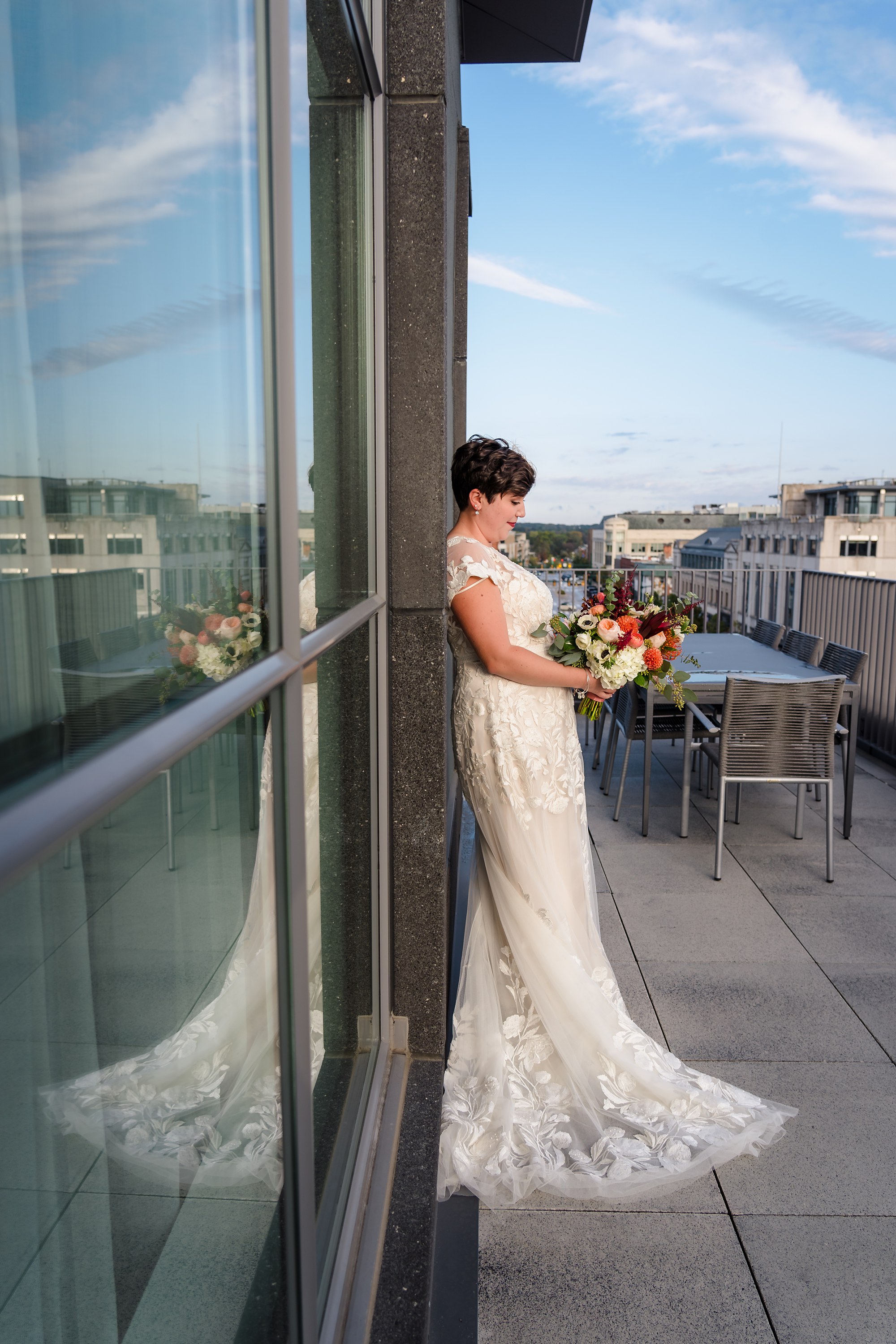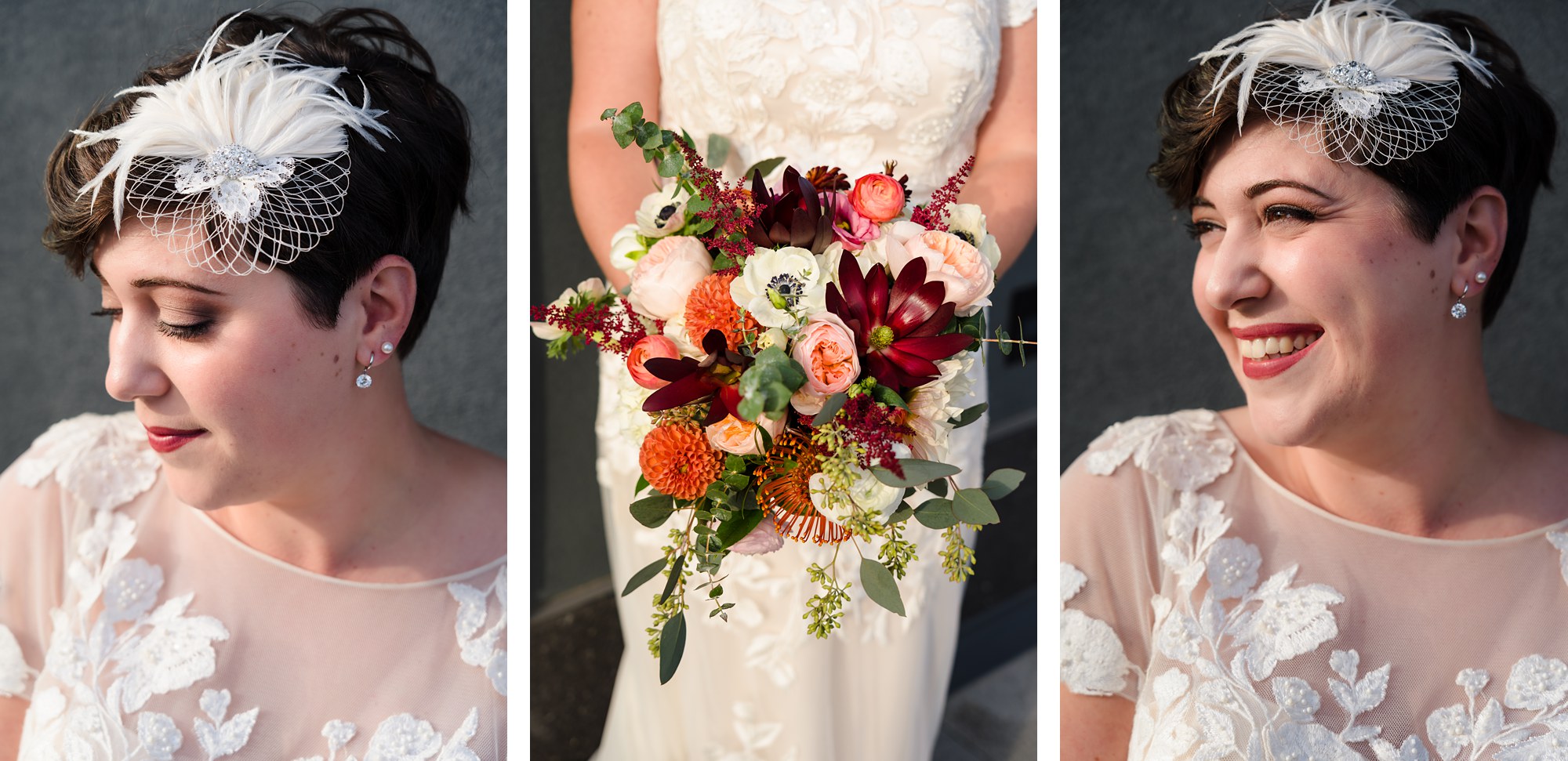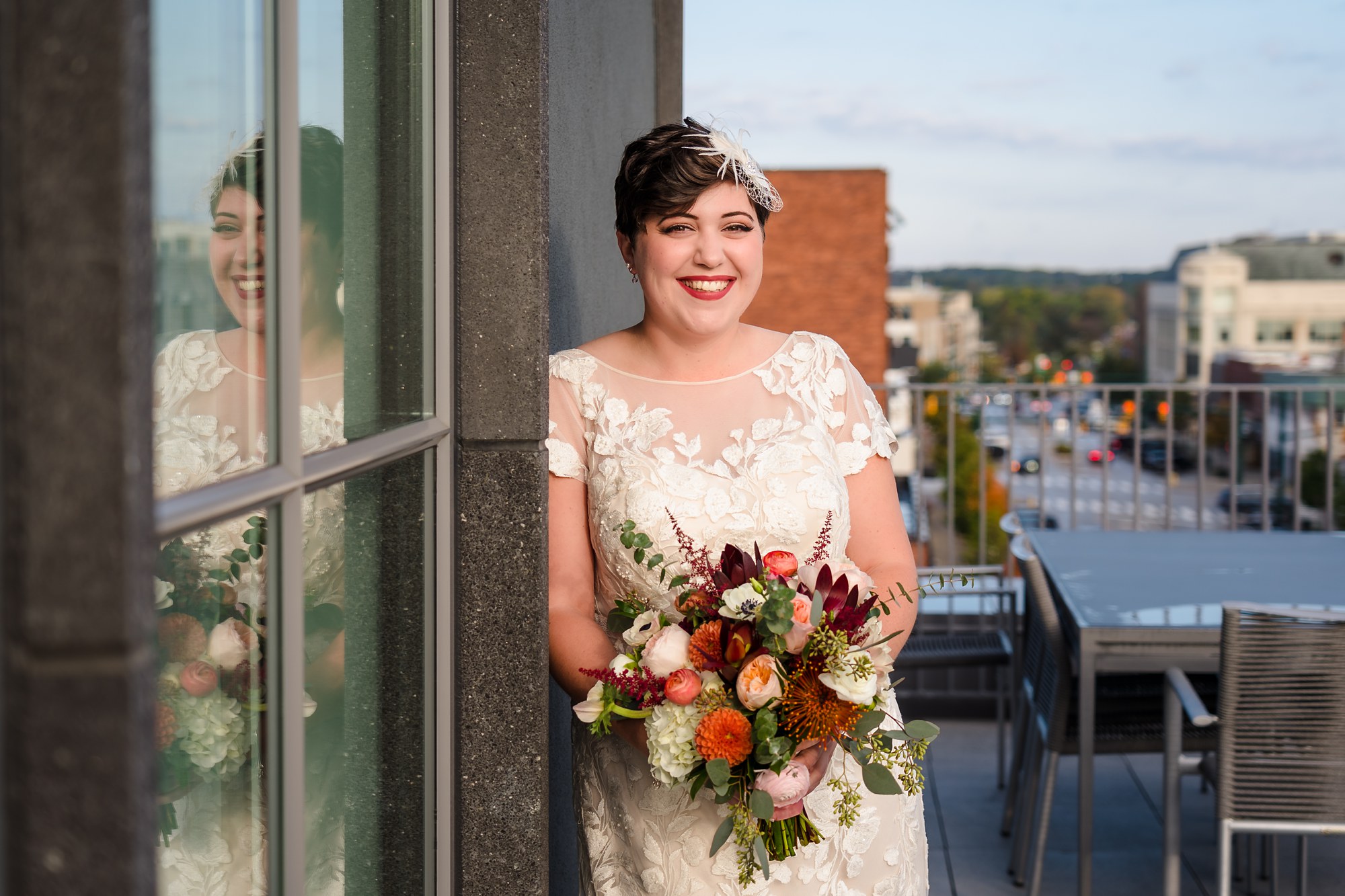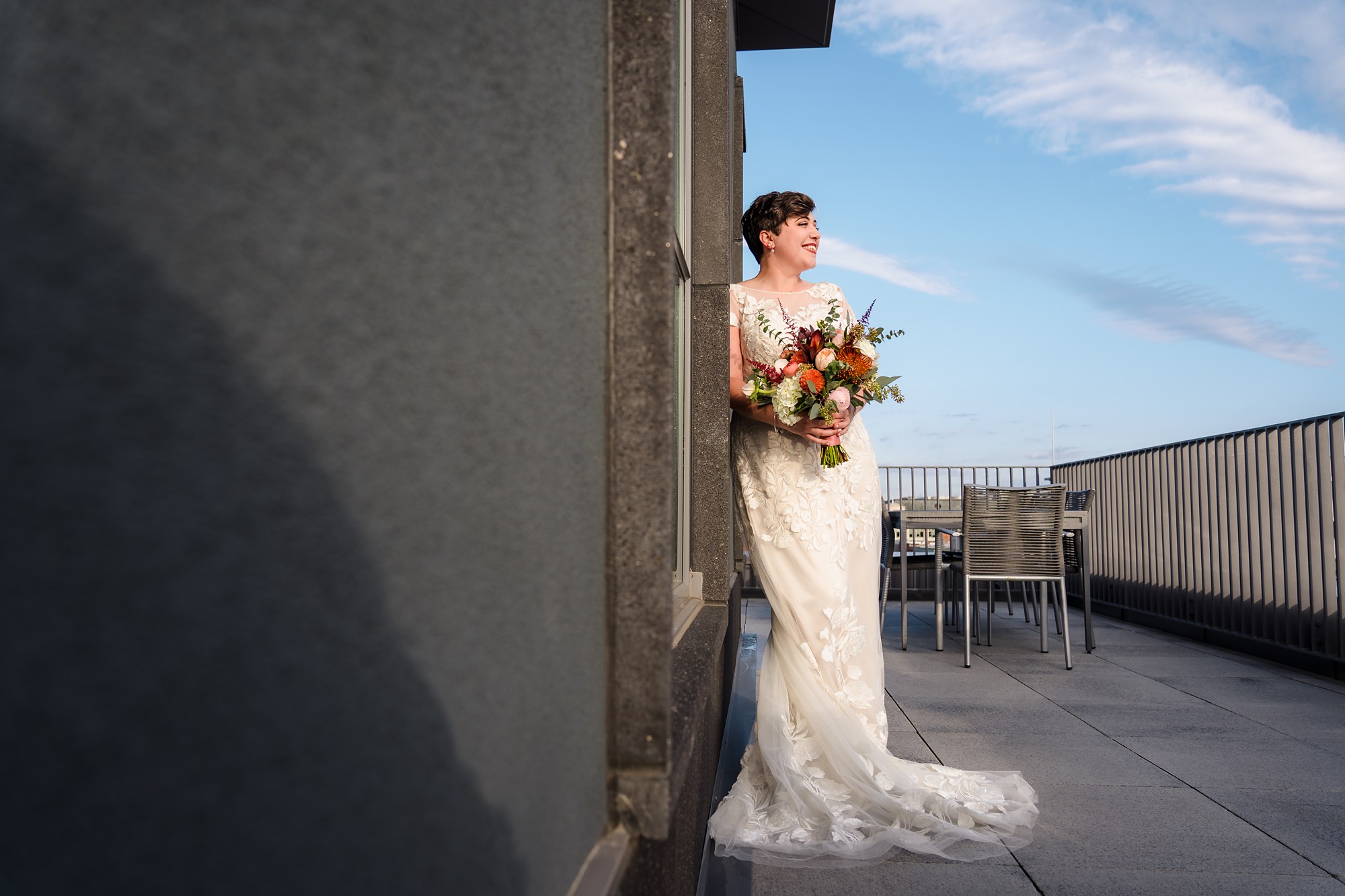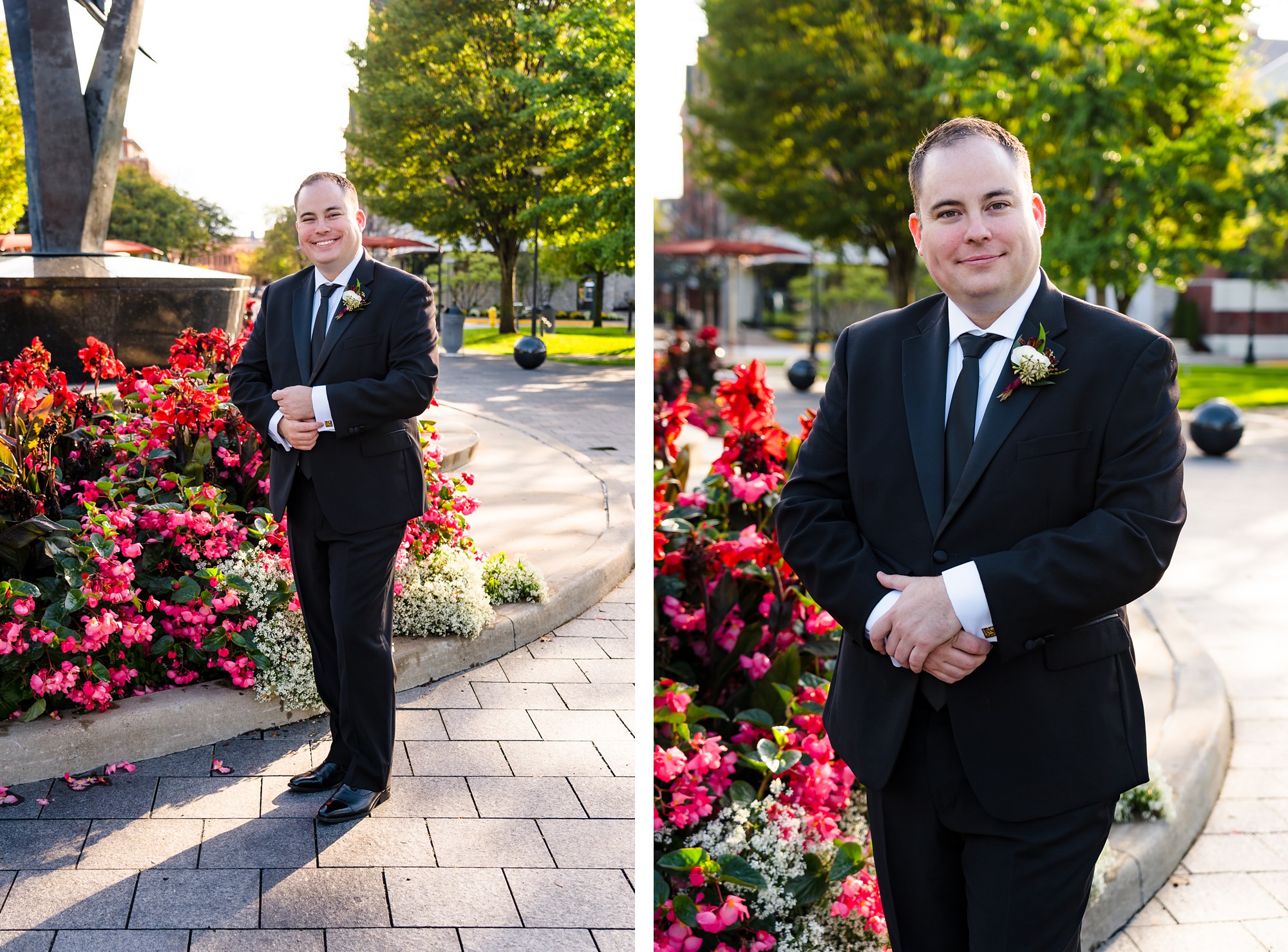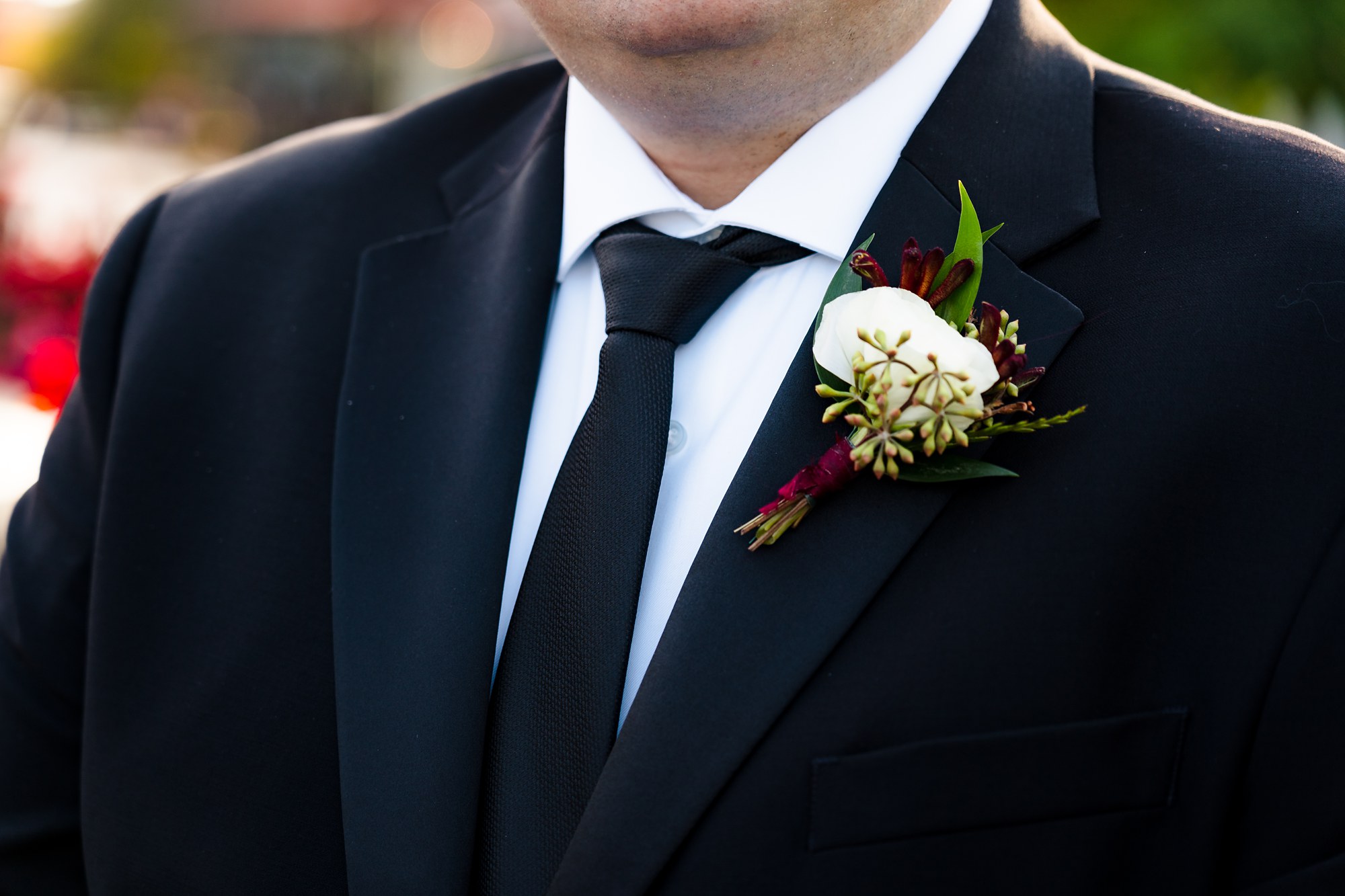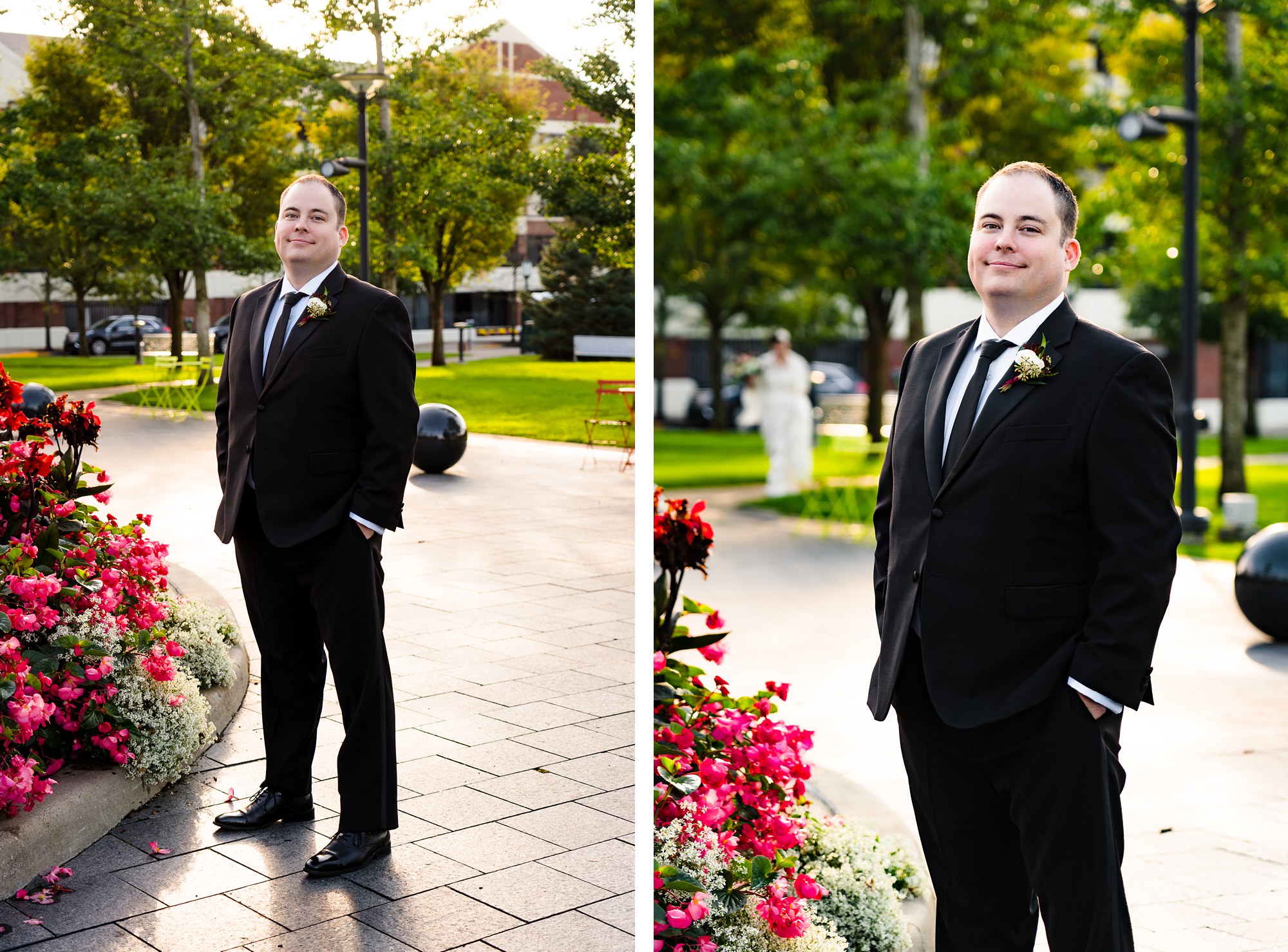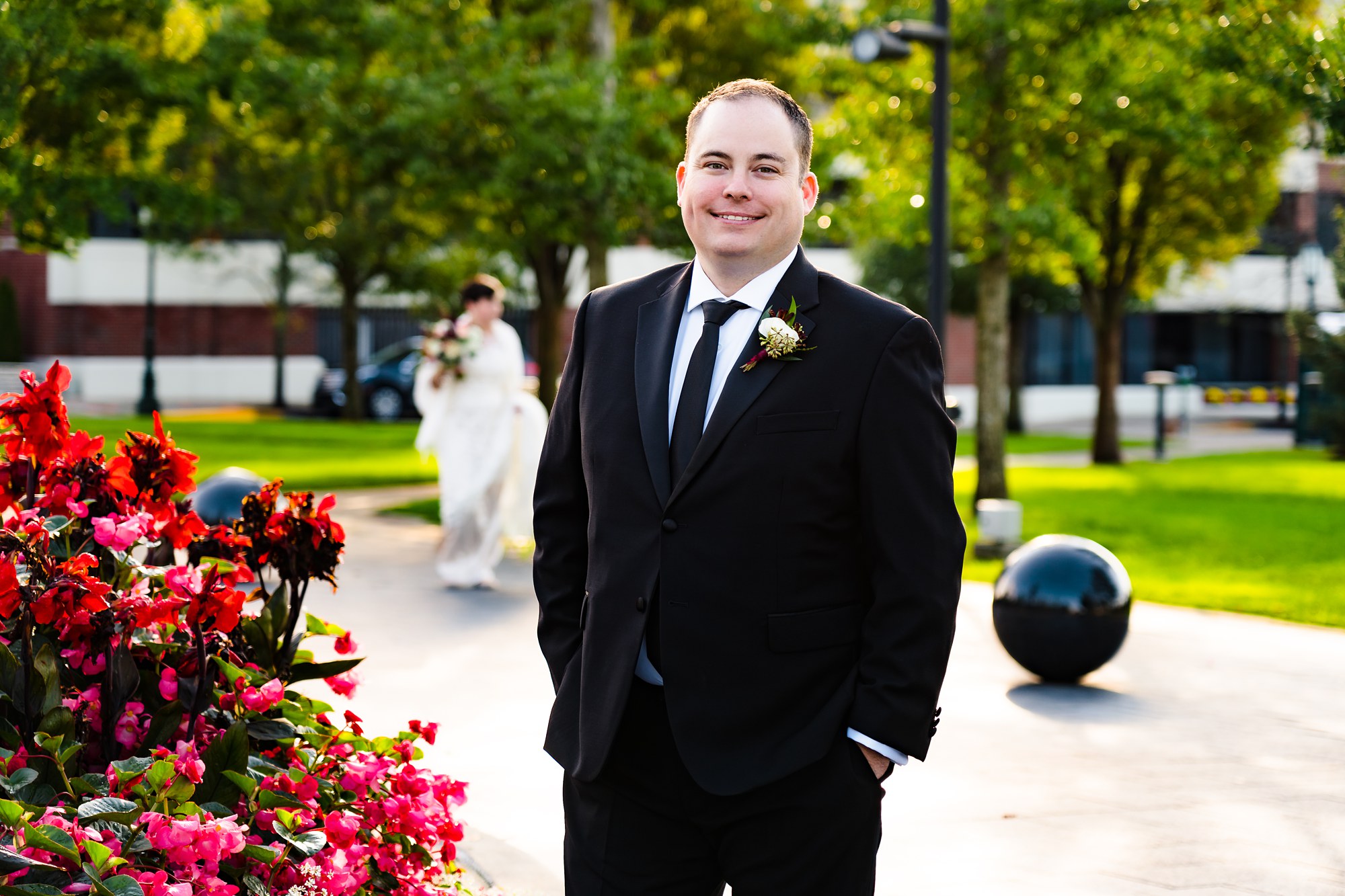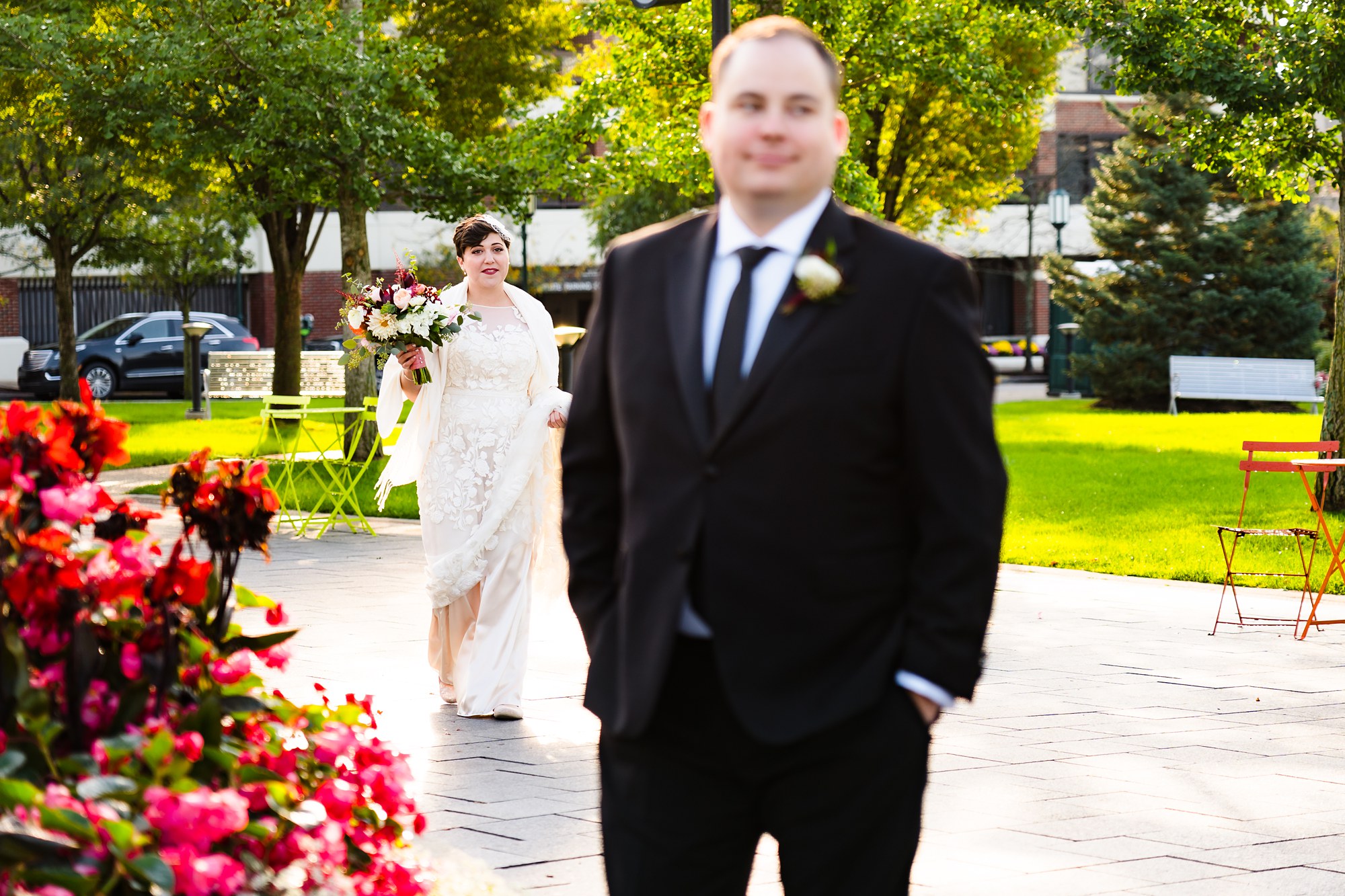 We have been together for 8 years! We both have known we wanted to marry each other for a while.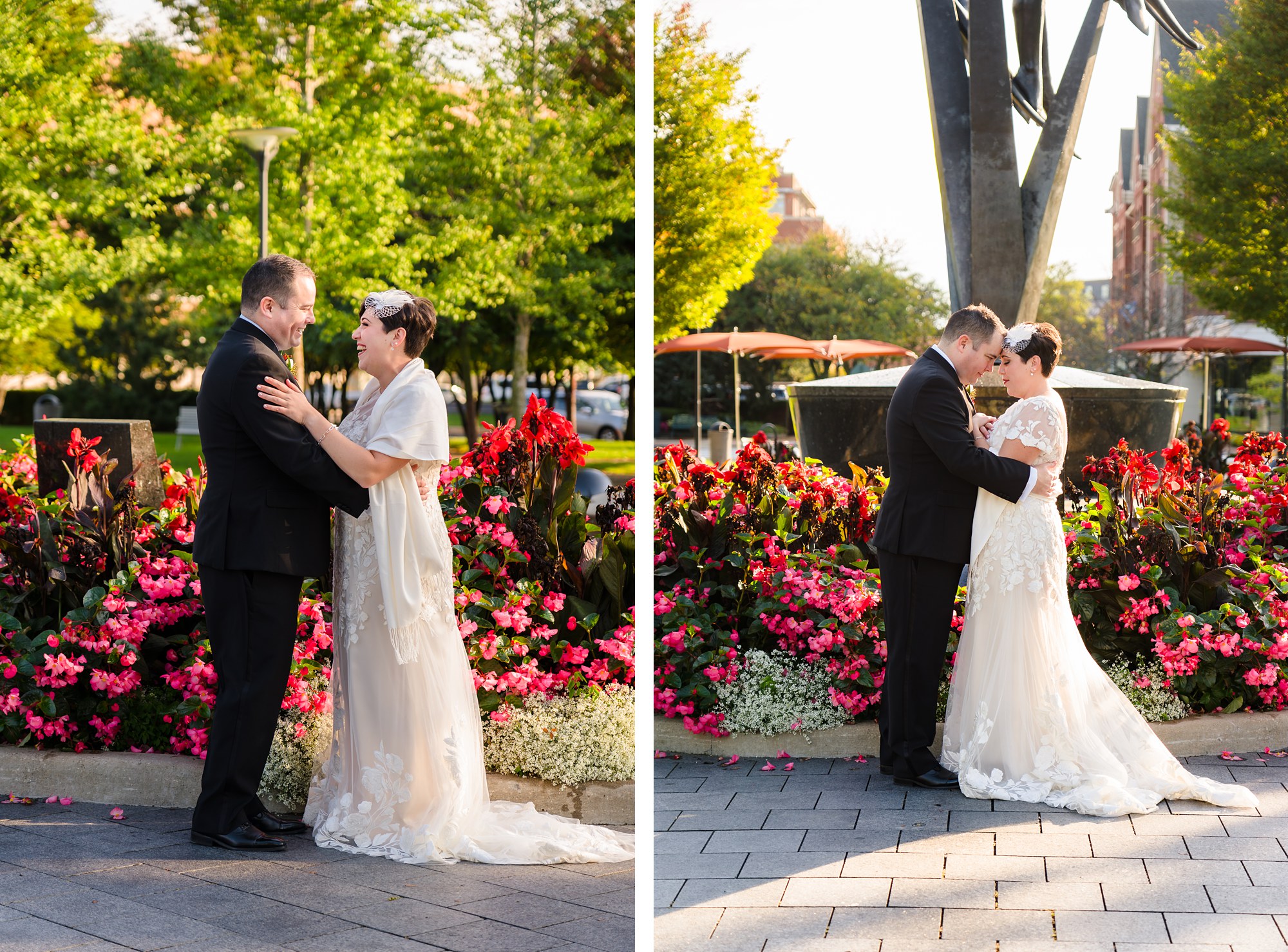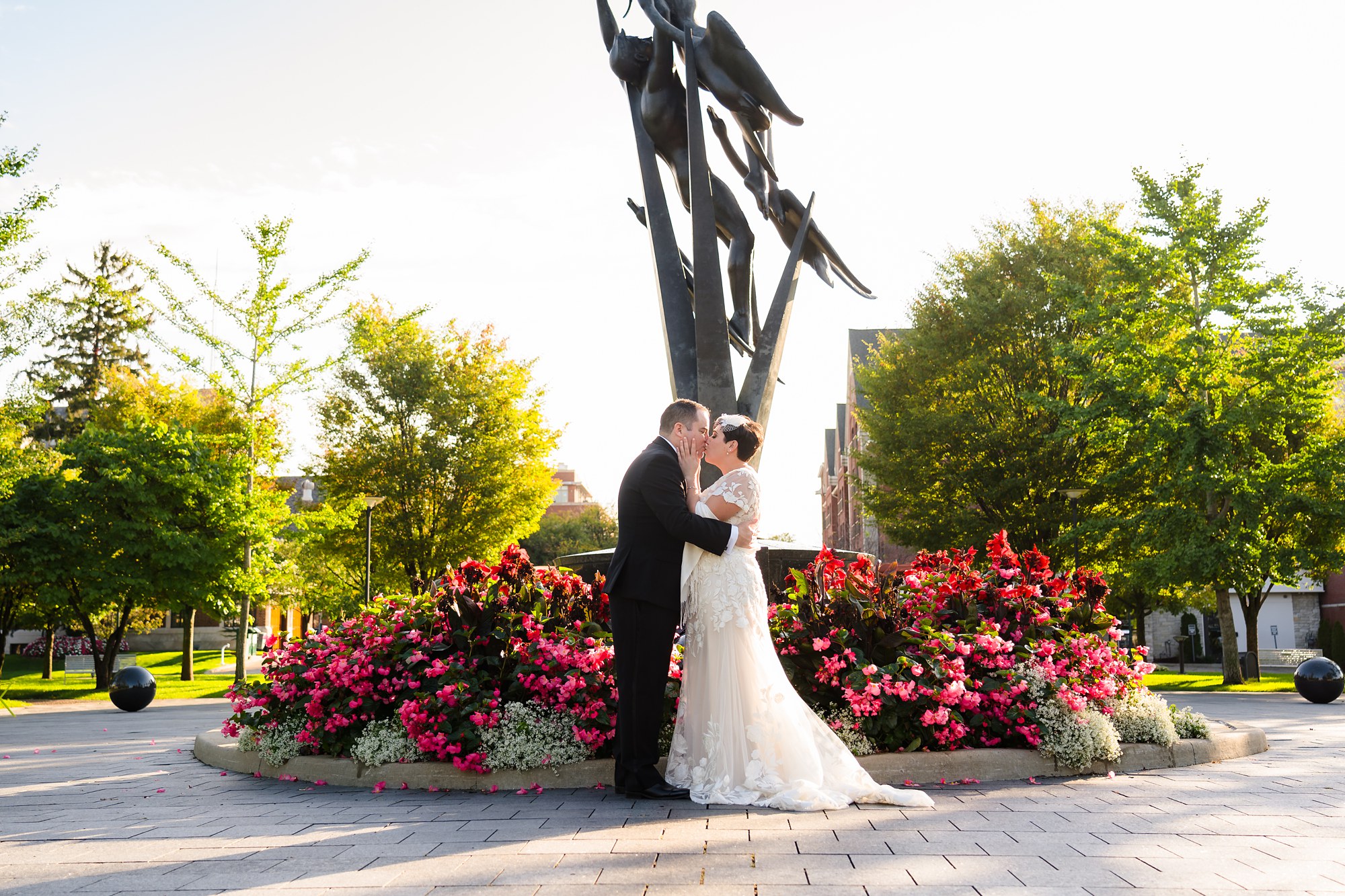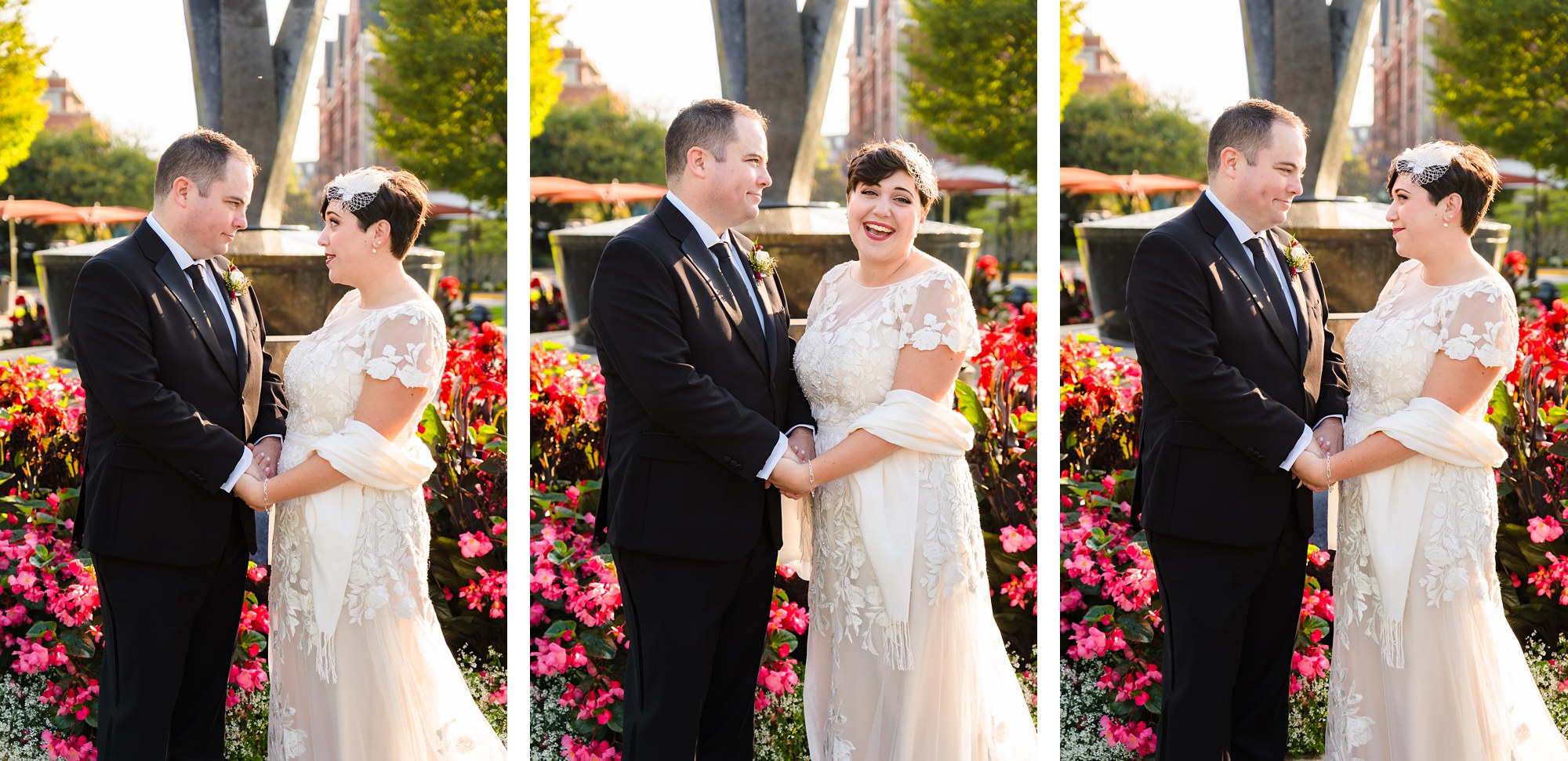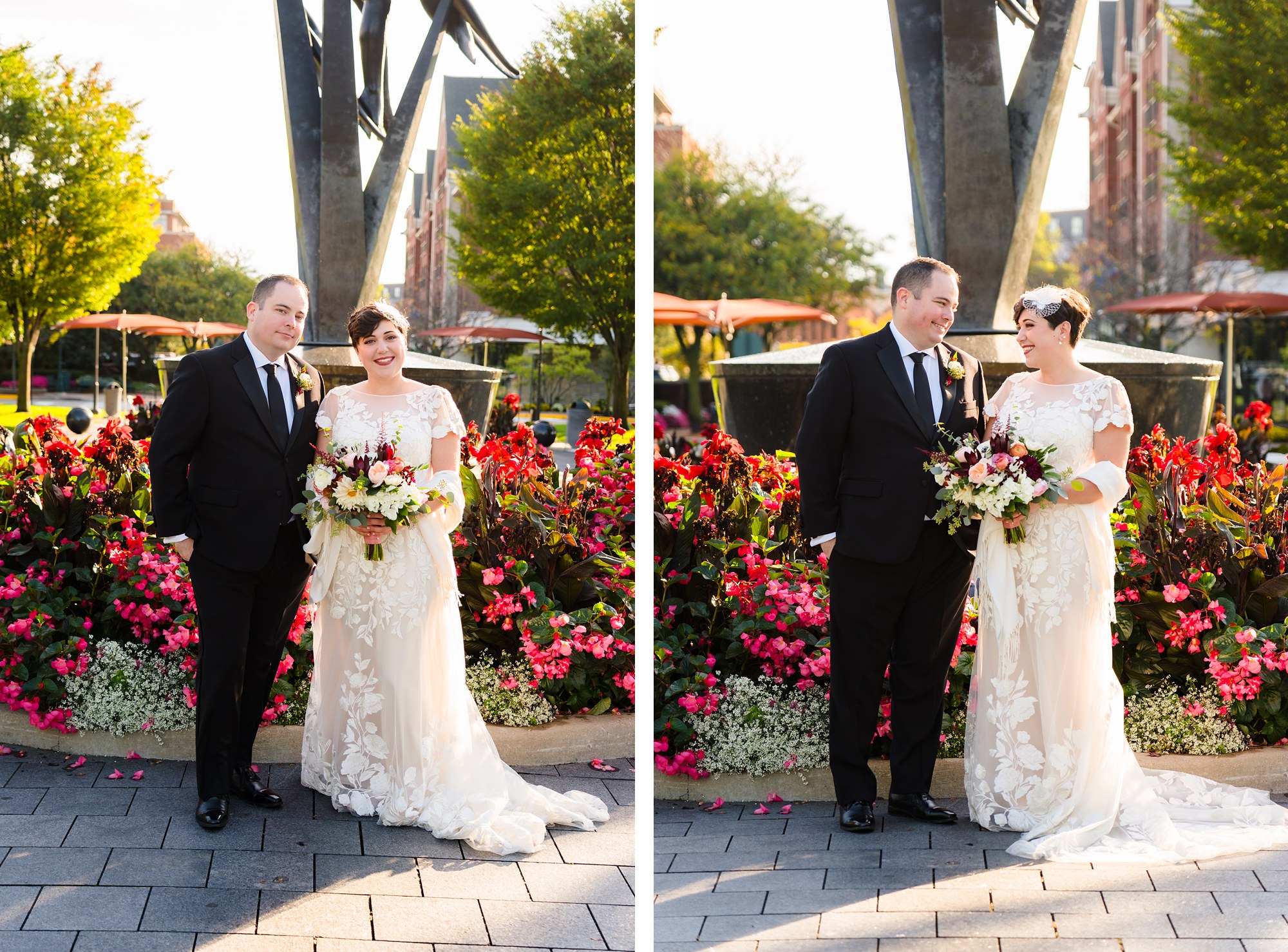 Kyle: My favorite part was seeing my beautiful bride in her dress for the first time.
Madison: My favorite part of the wedding day was our first look and taking pictures with Kyle after the reception. Everyone in town was congratulating us and having one-on-one time was so special.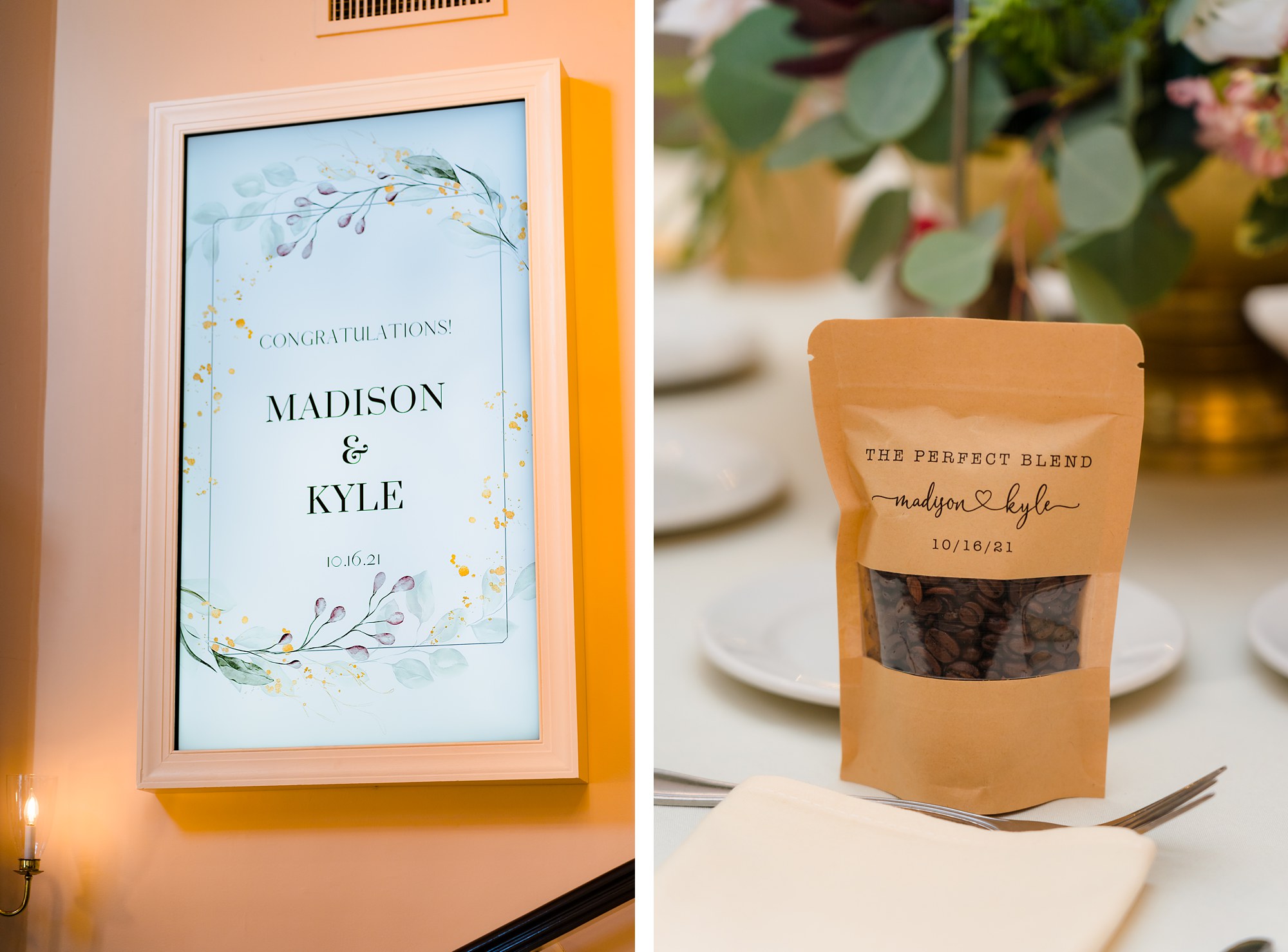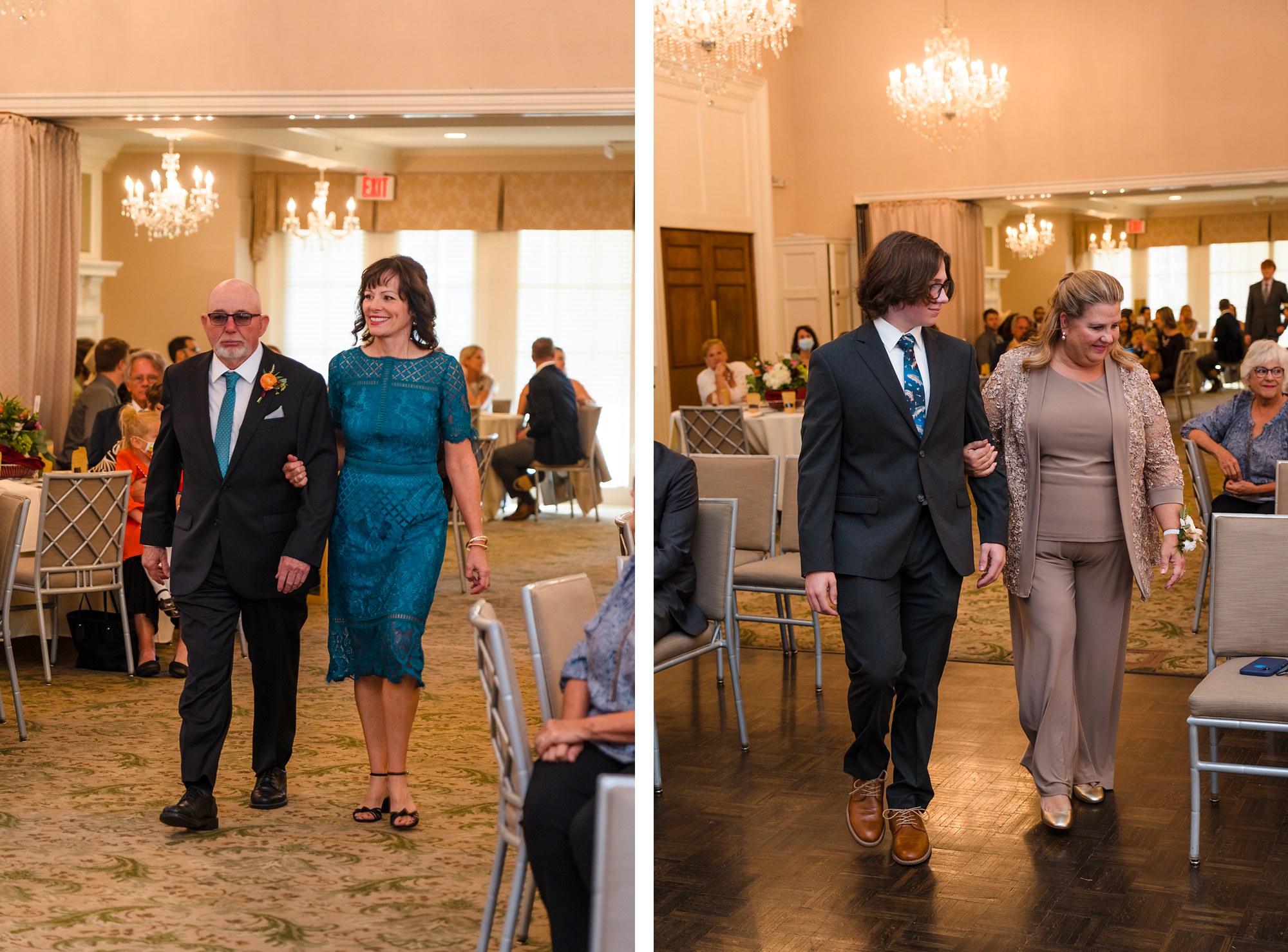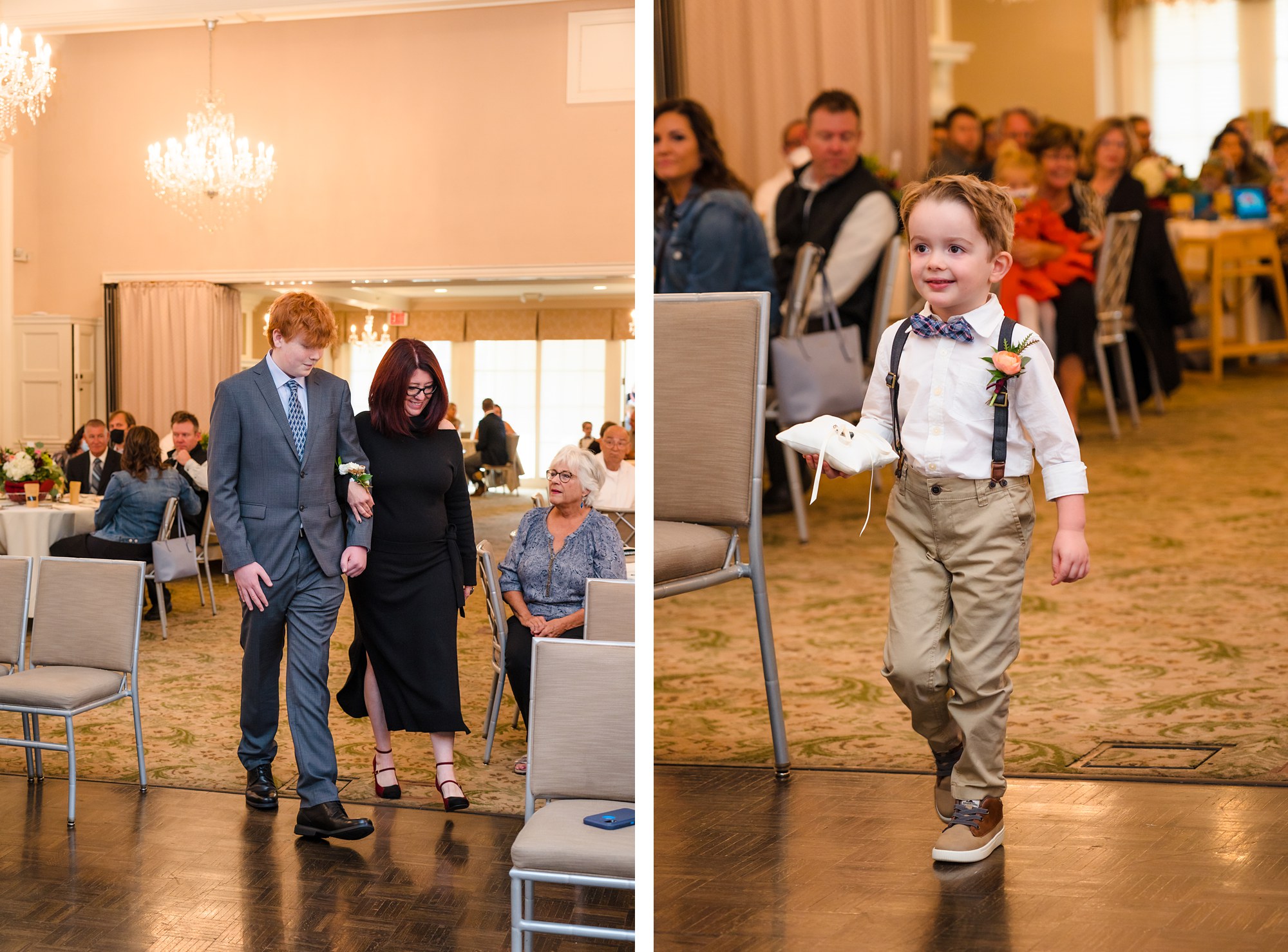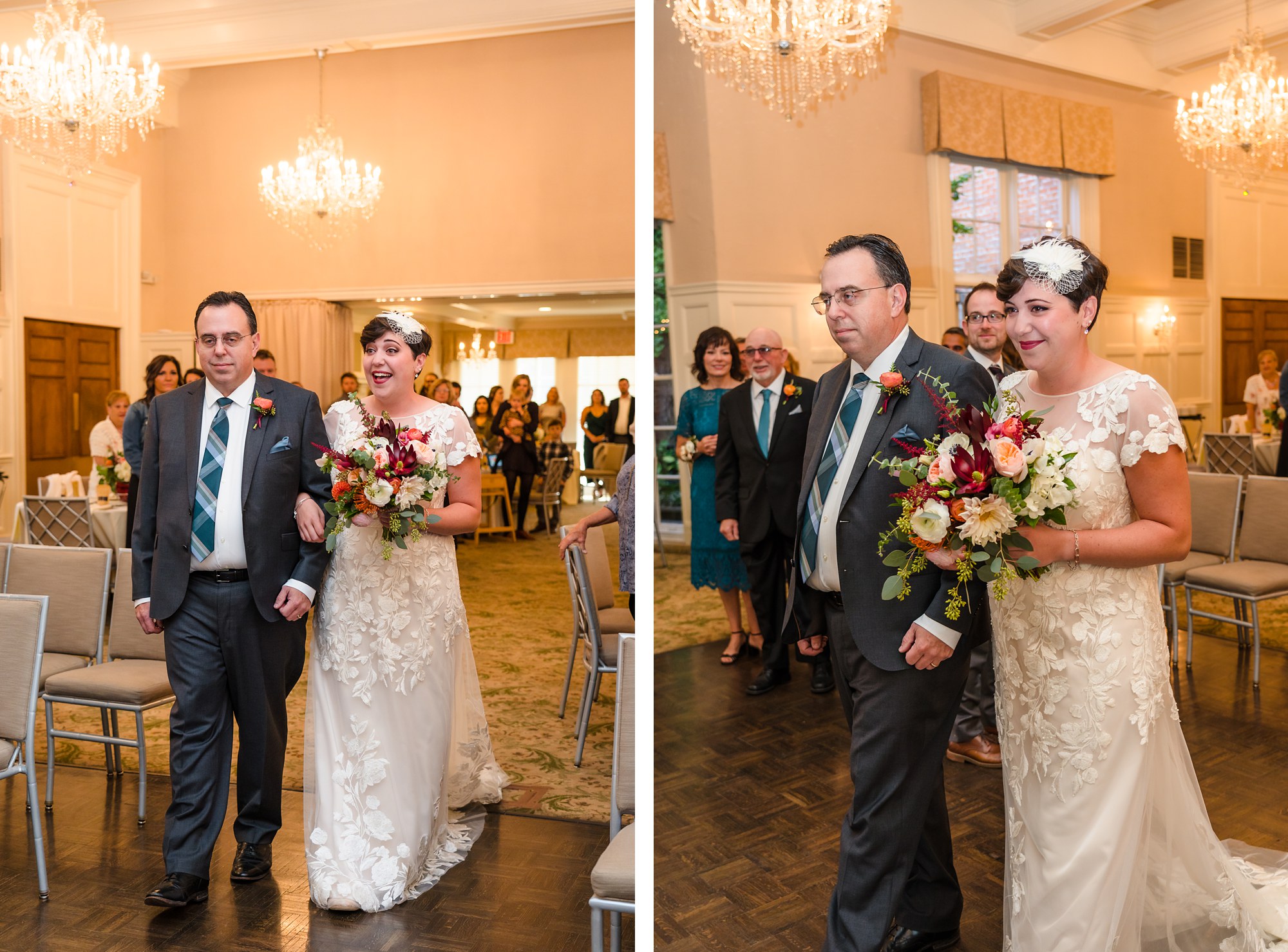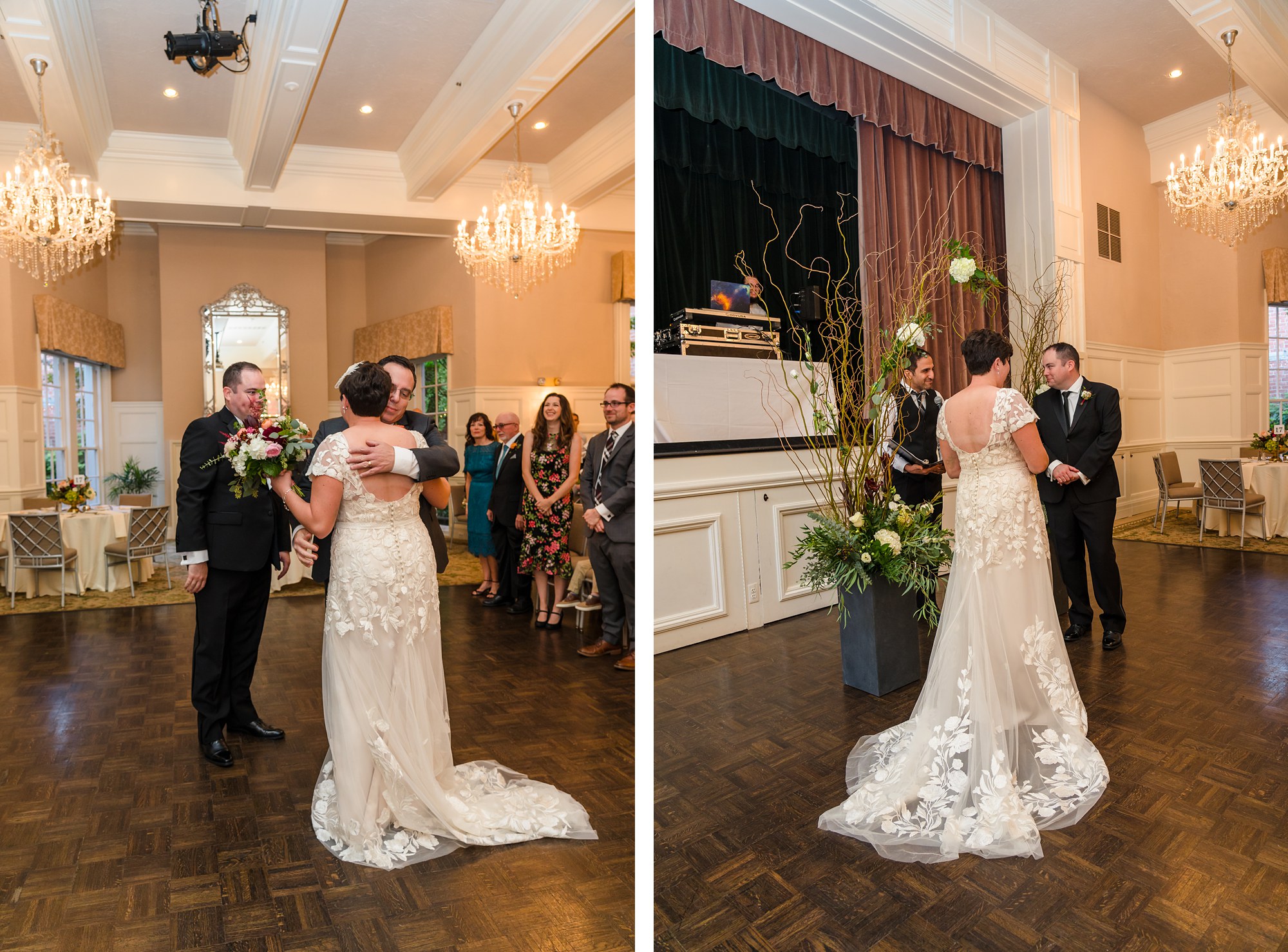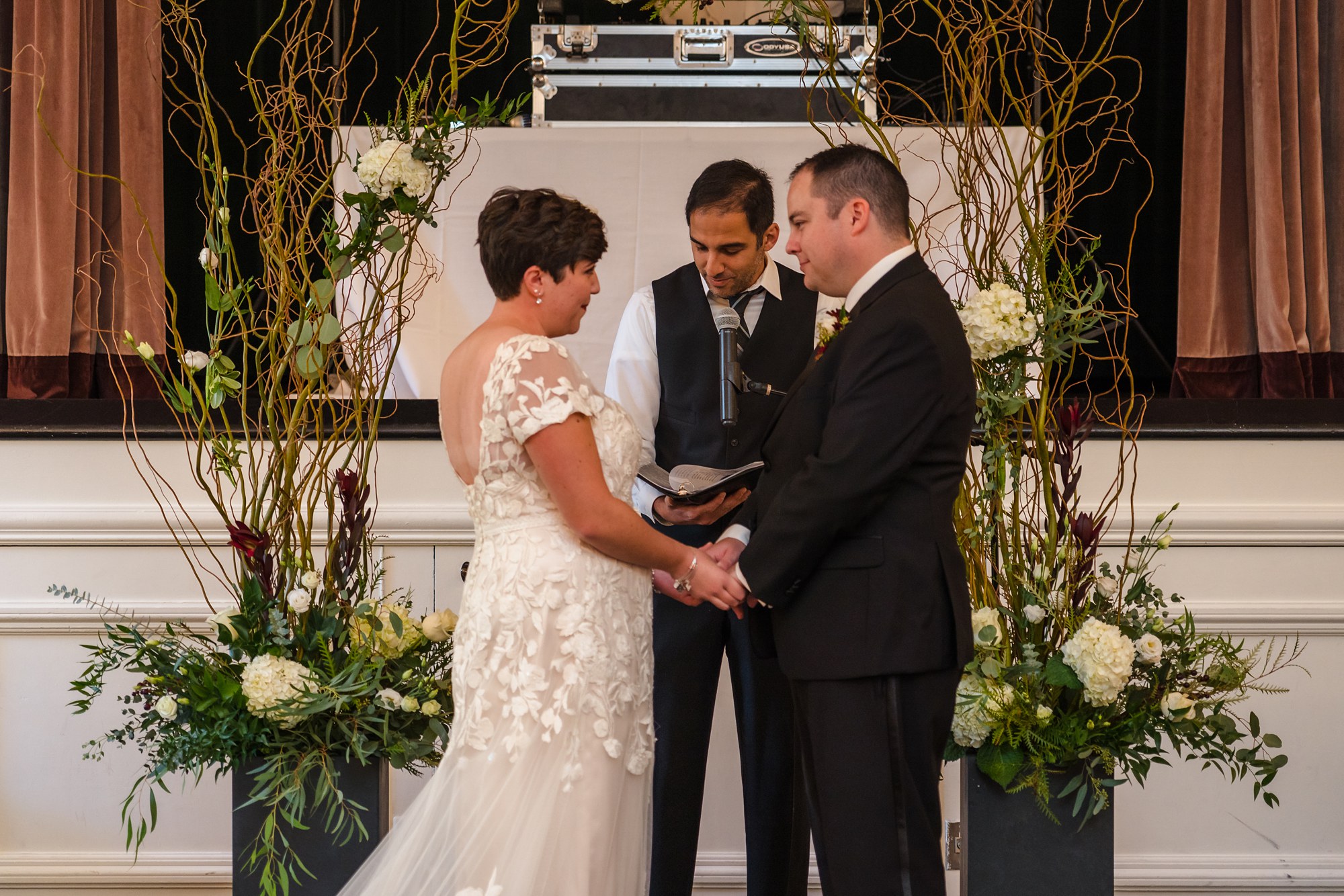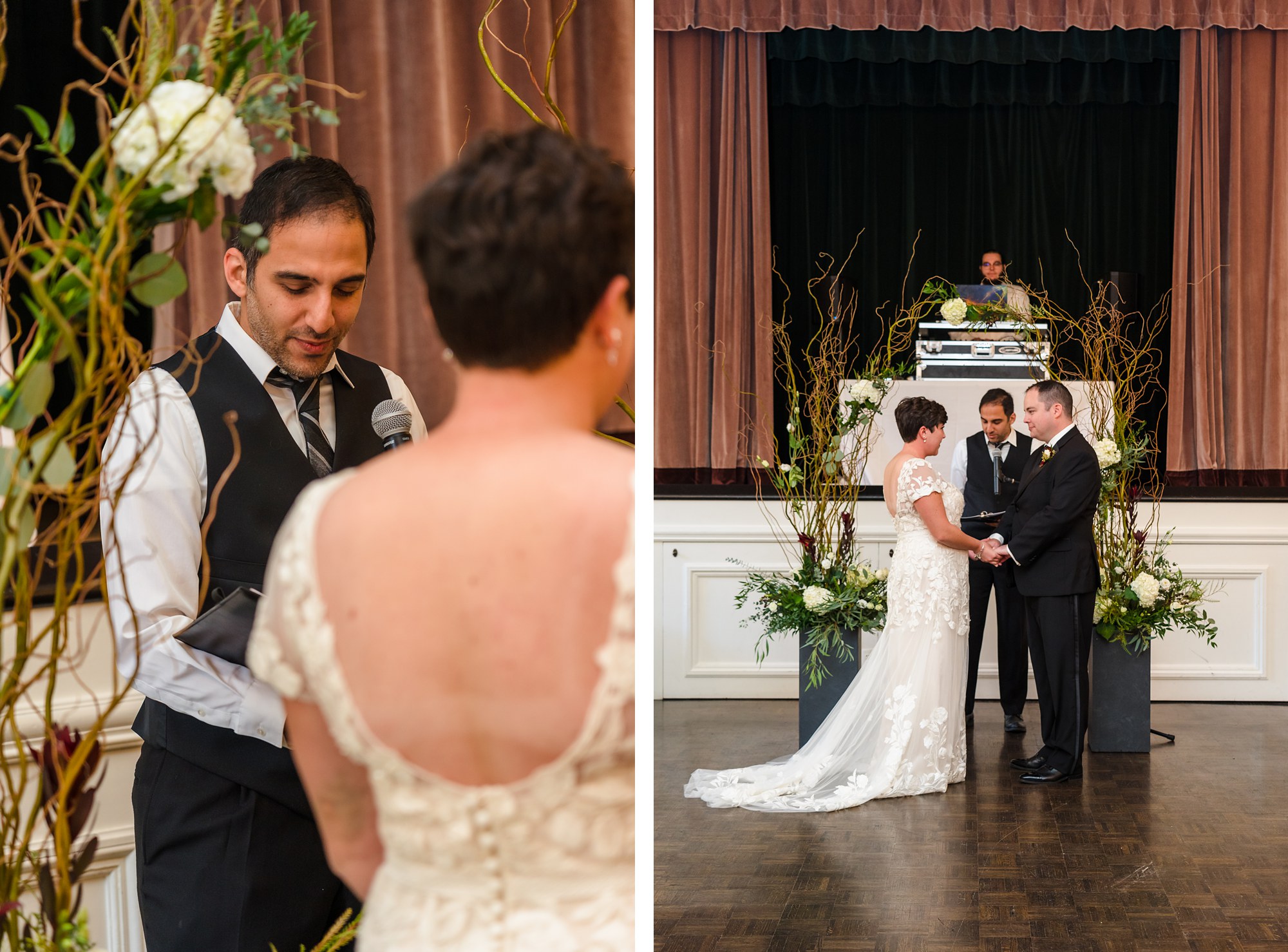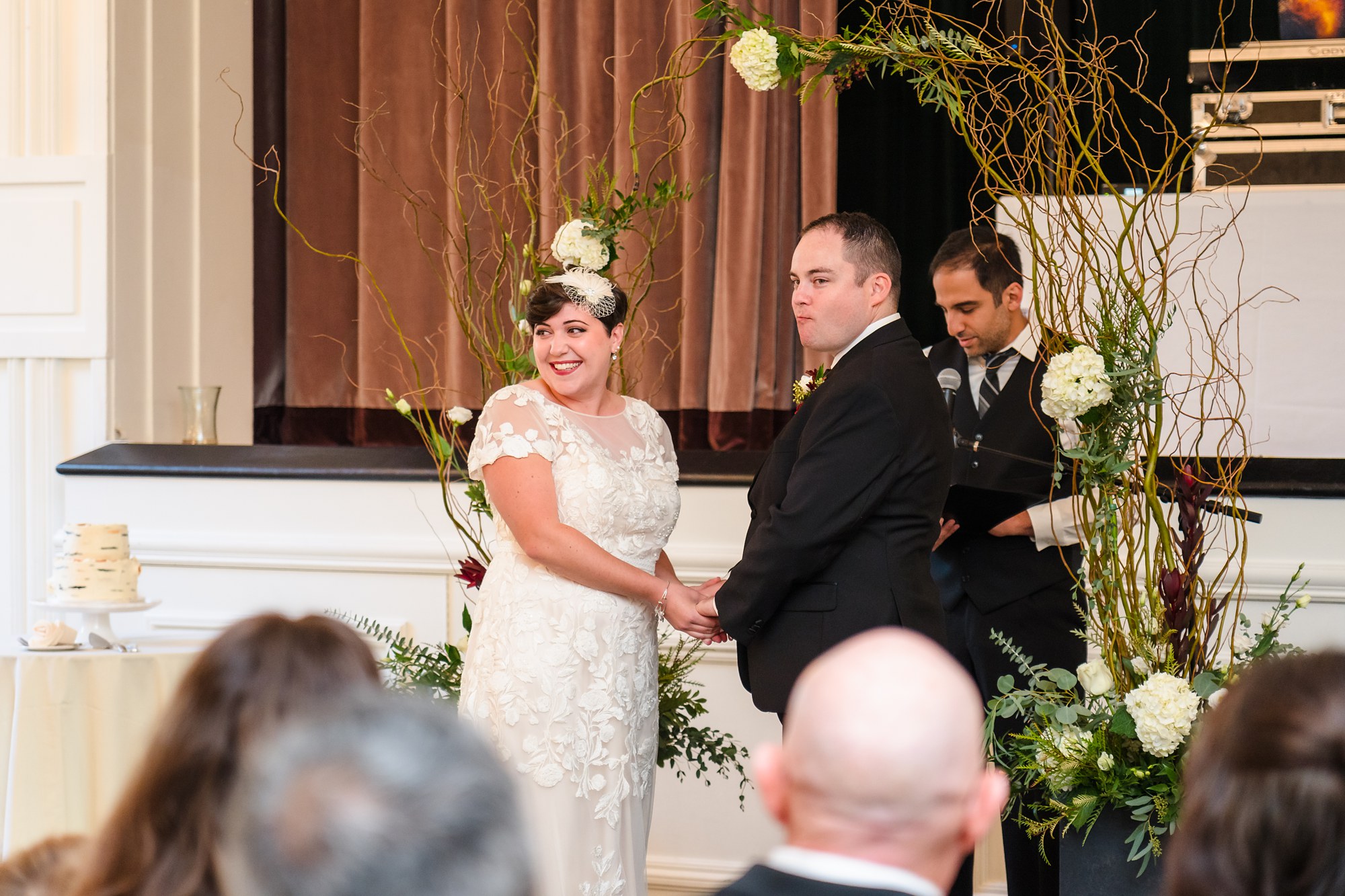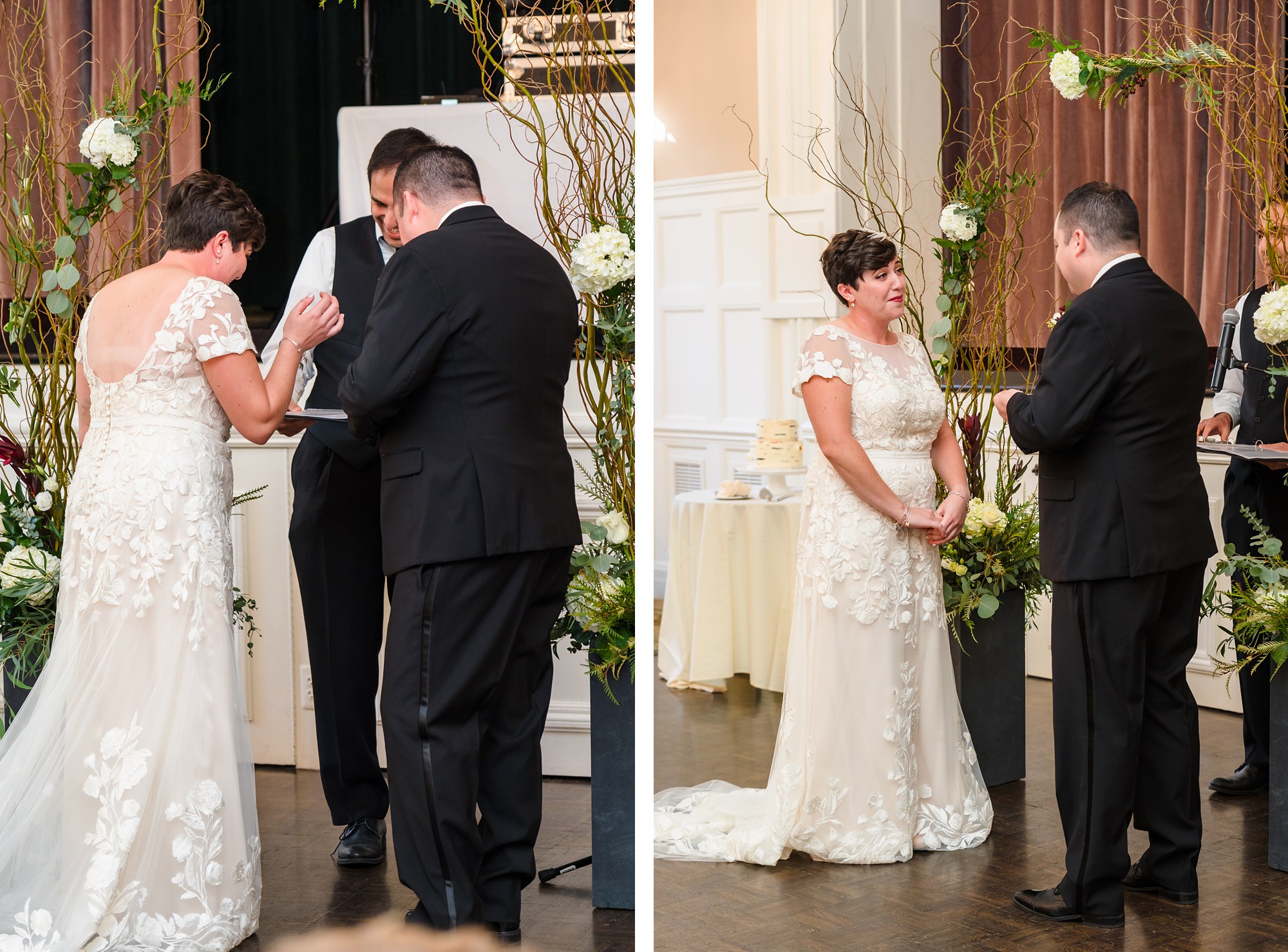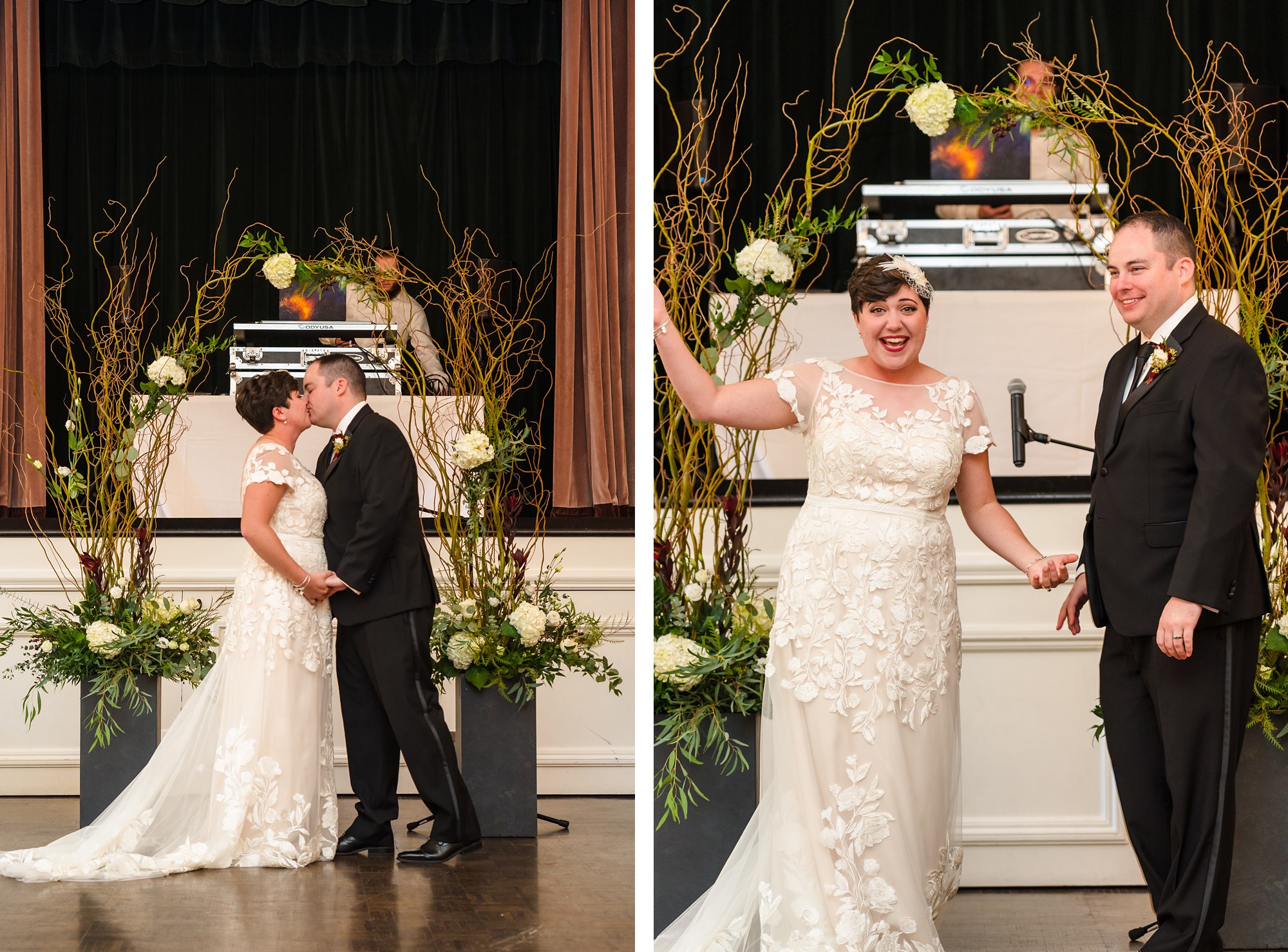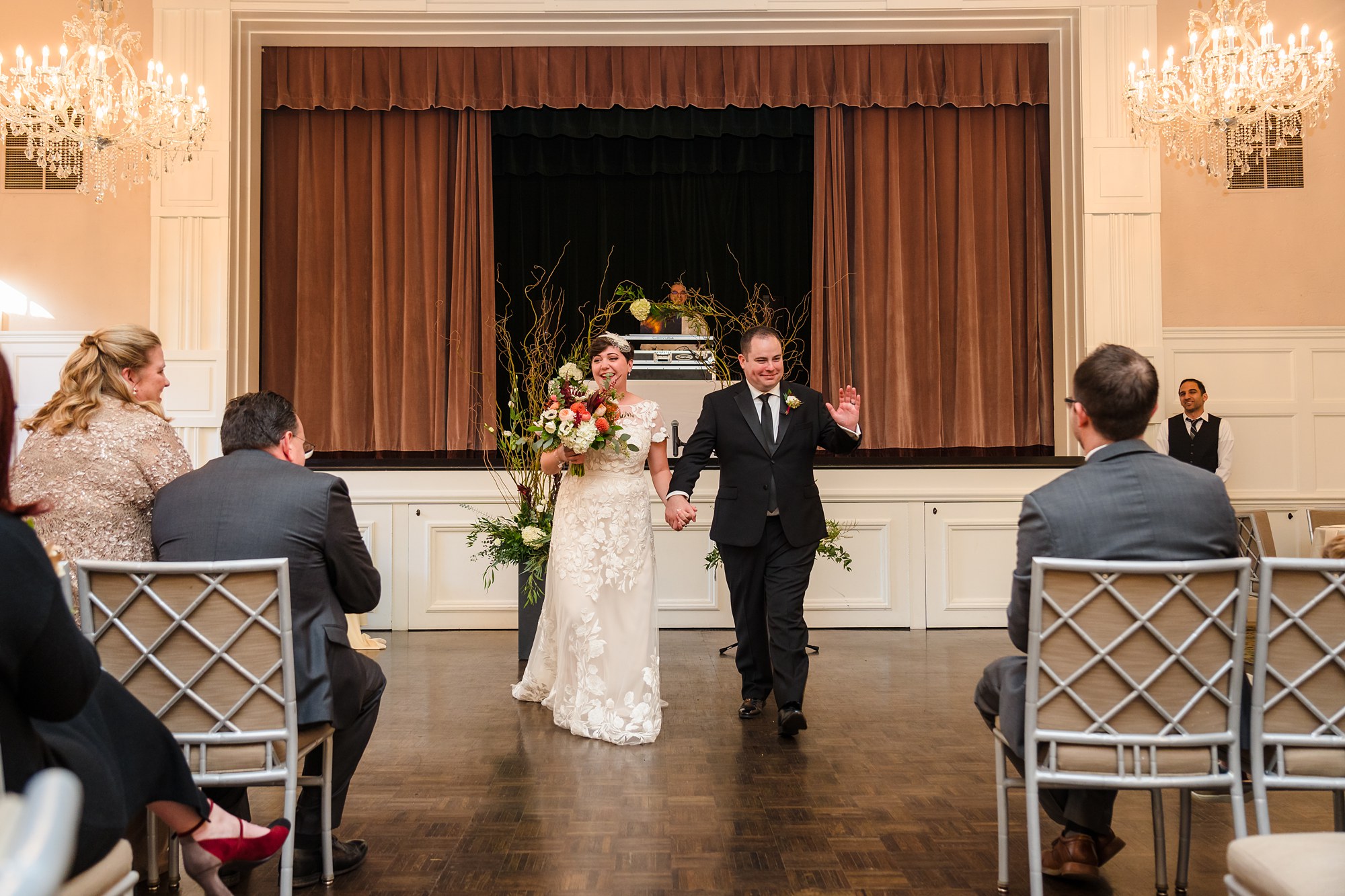 Madison: I wish the day was longer! I wanted more time to talk to everyone. Also I wish there were more lines at the buffet. People had to wait in line and that made me feel bad.
Kyle: I wish we had served lunch earlier. There was too big if a gap between cocktail hour and lunch so it was a bit rushed after that.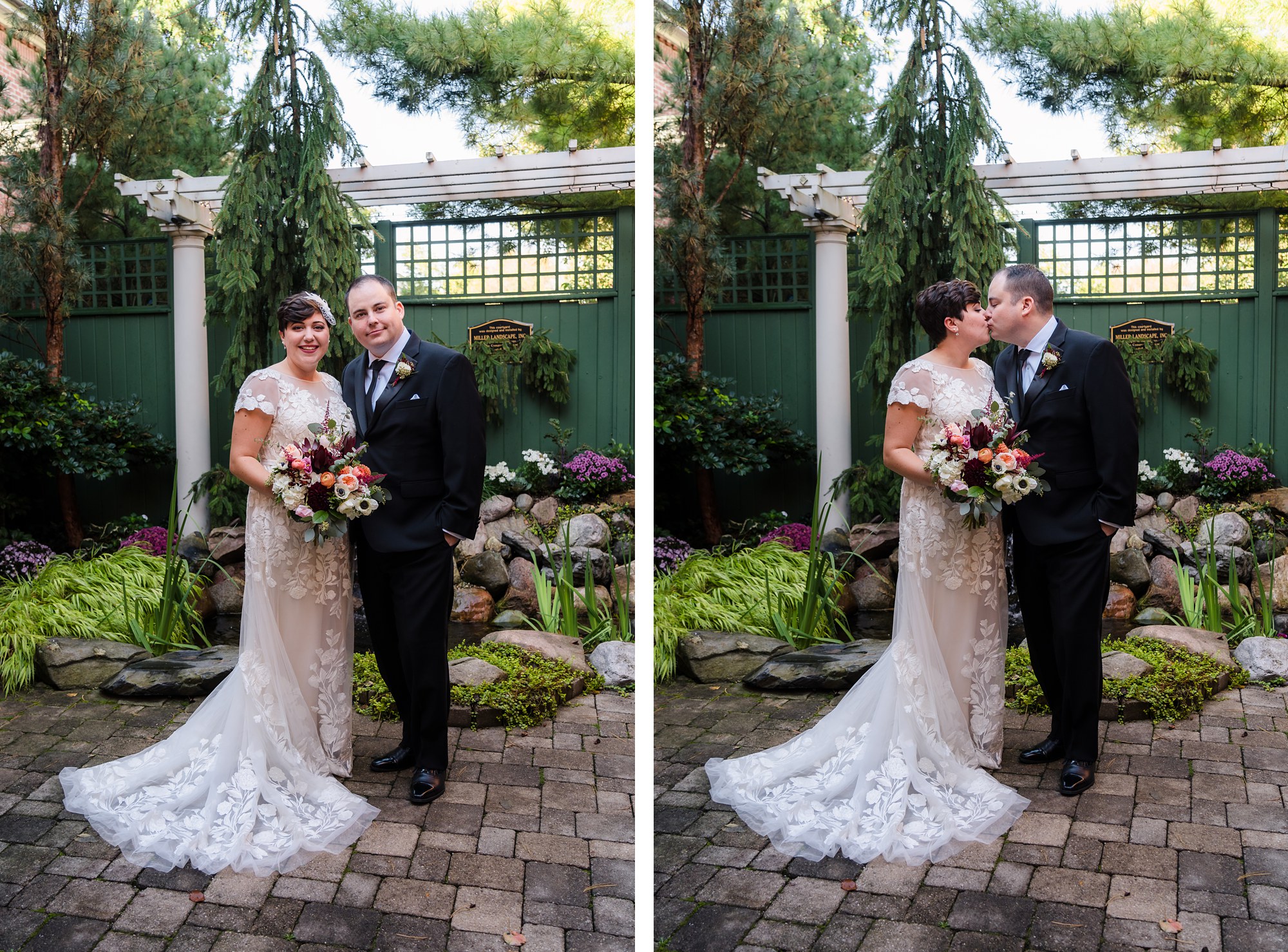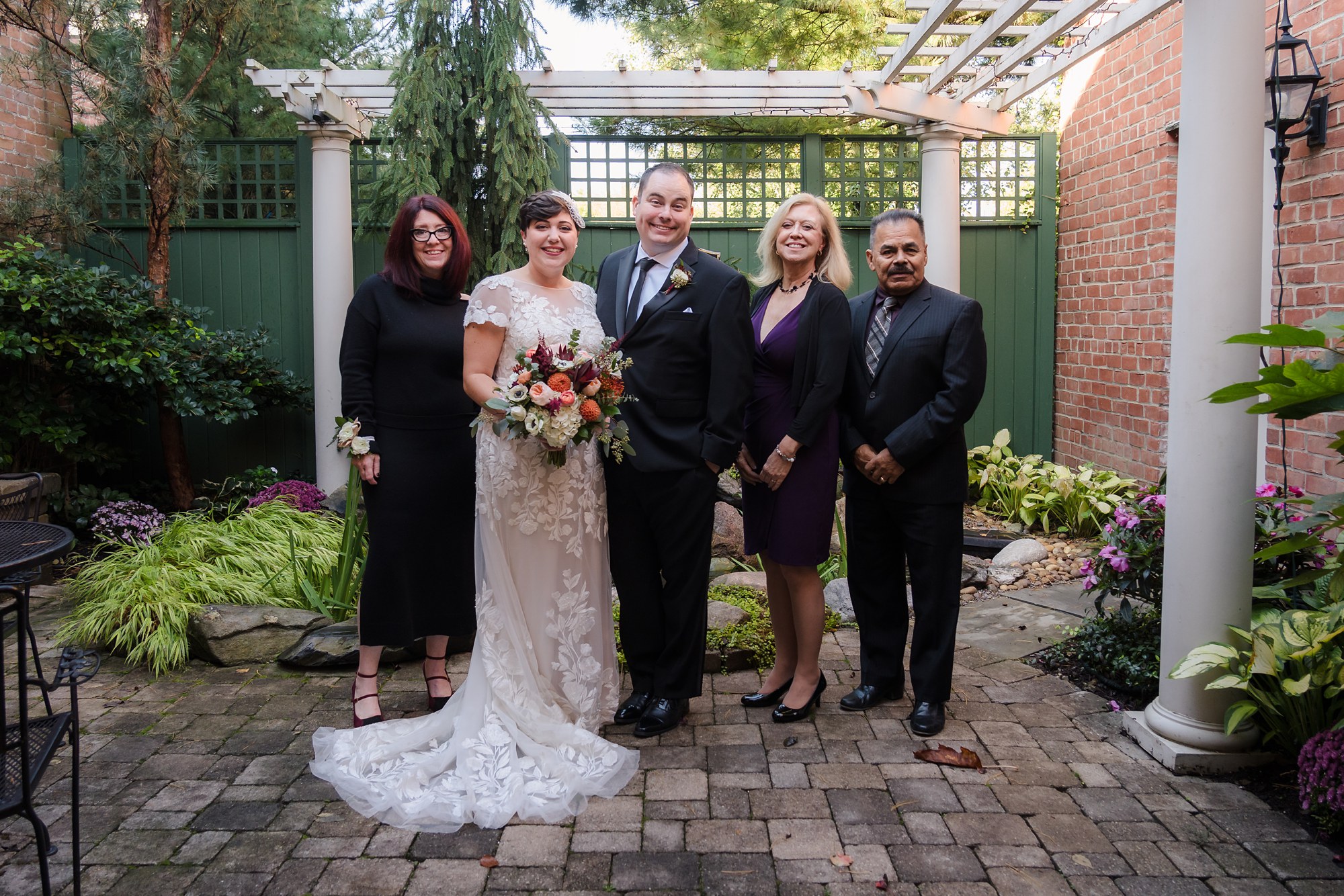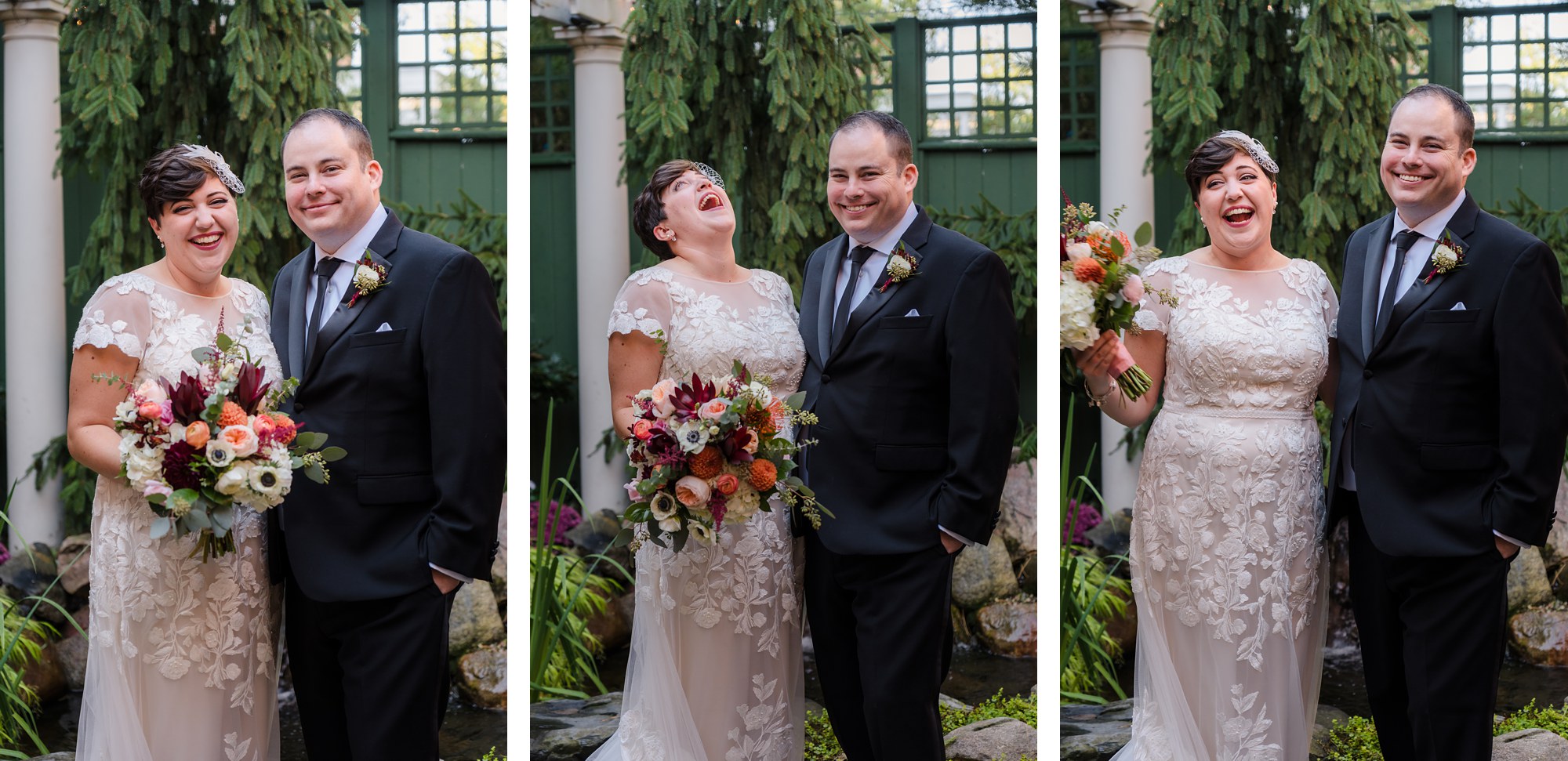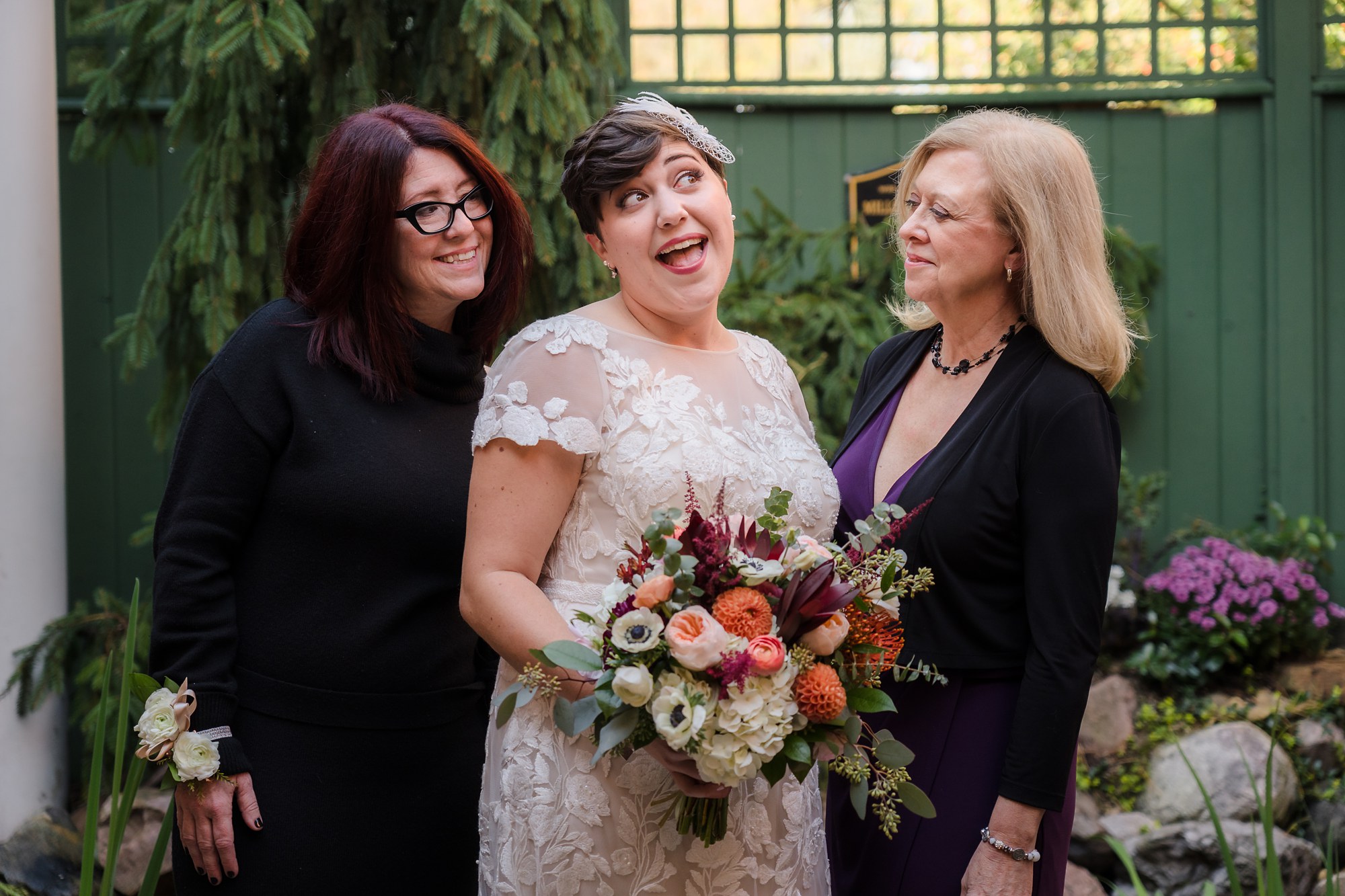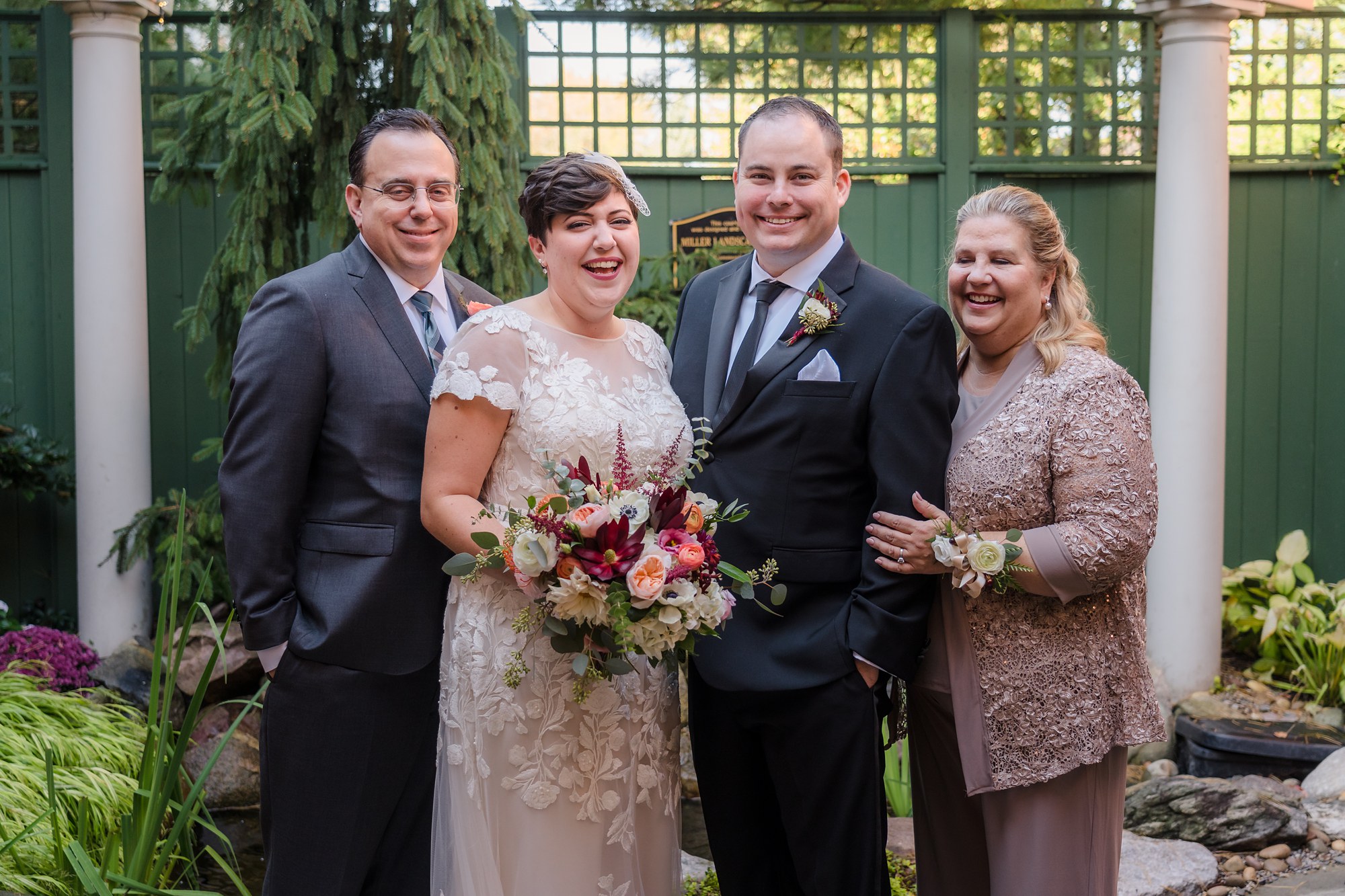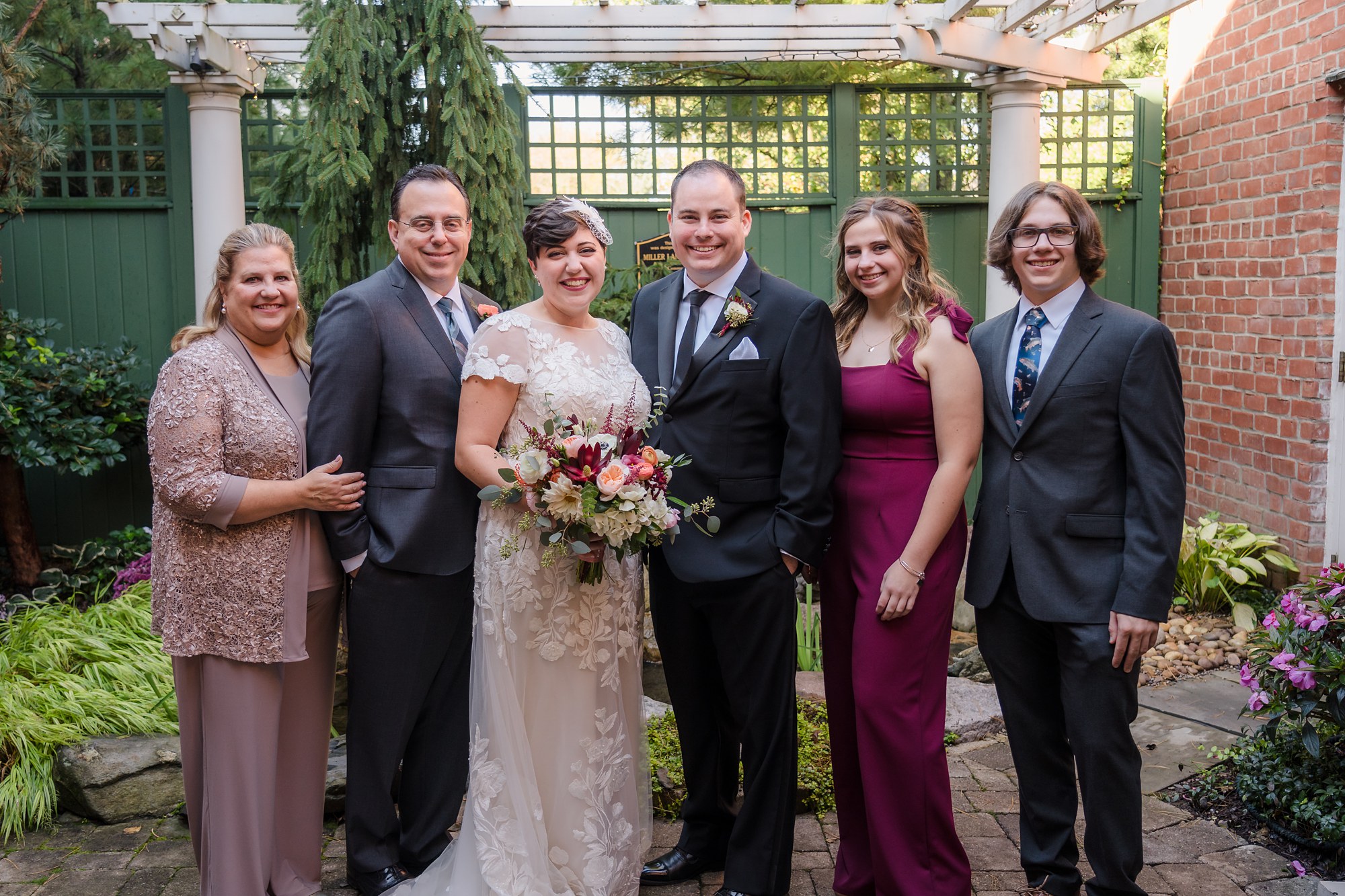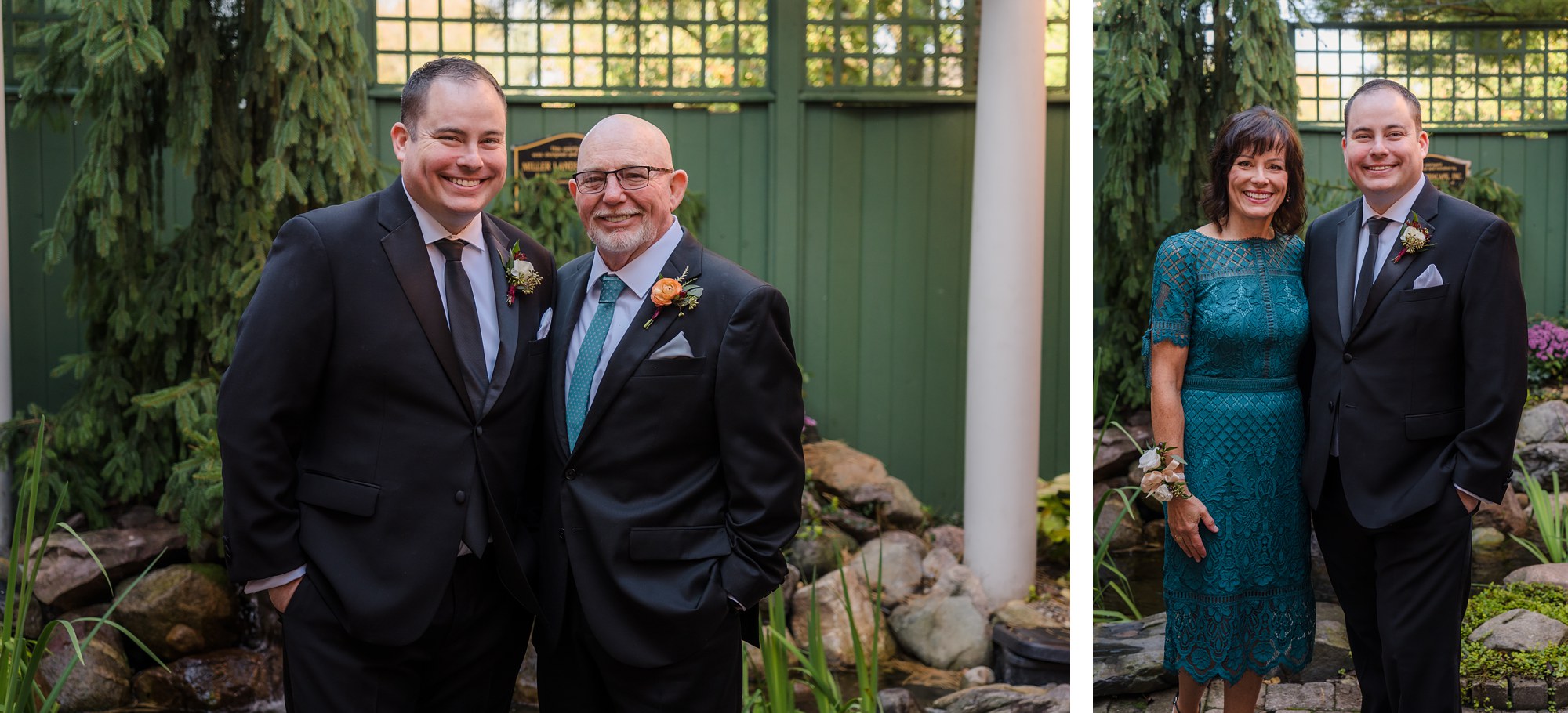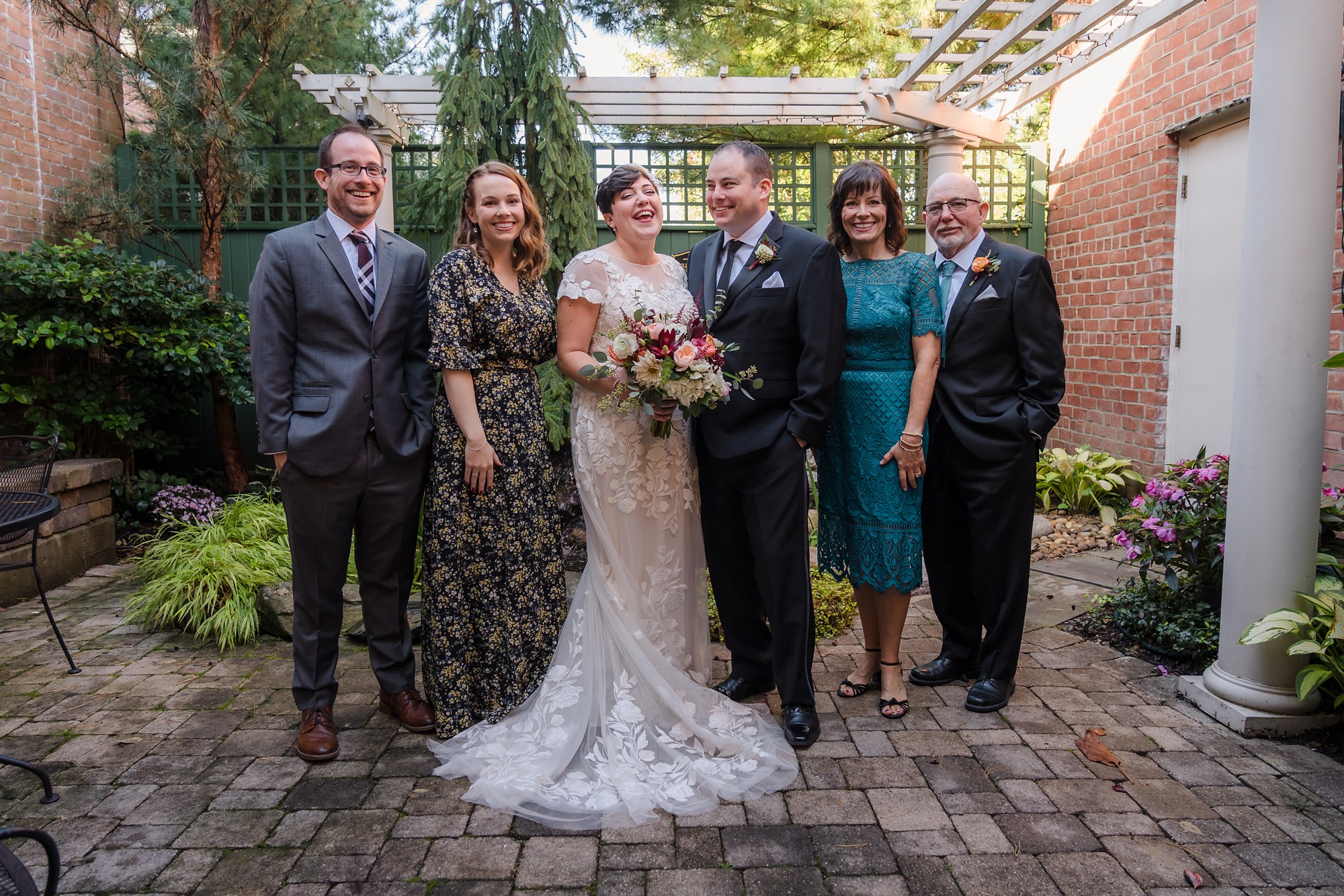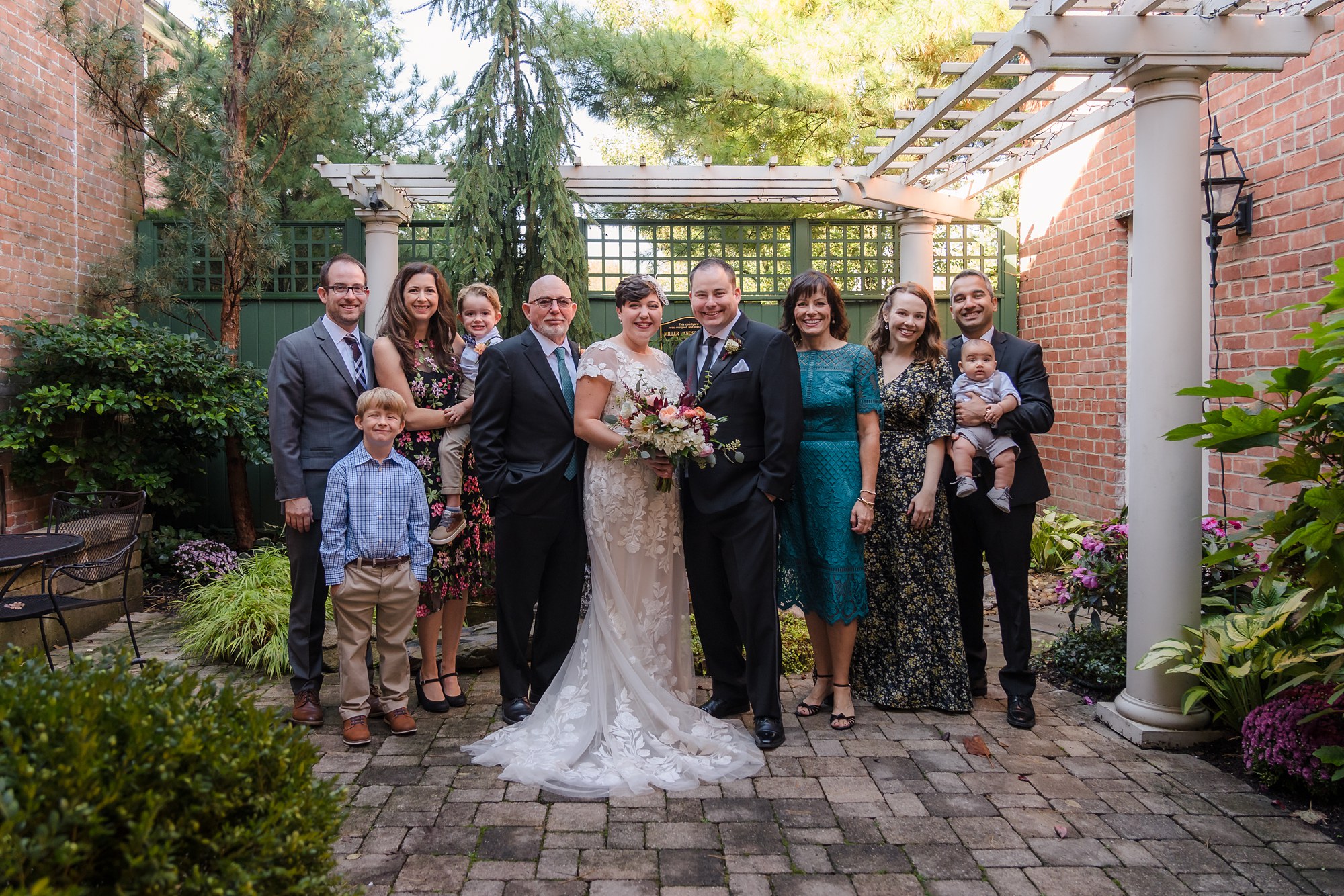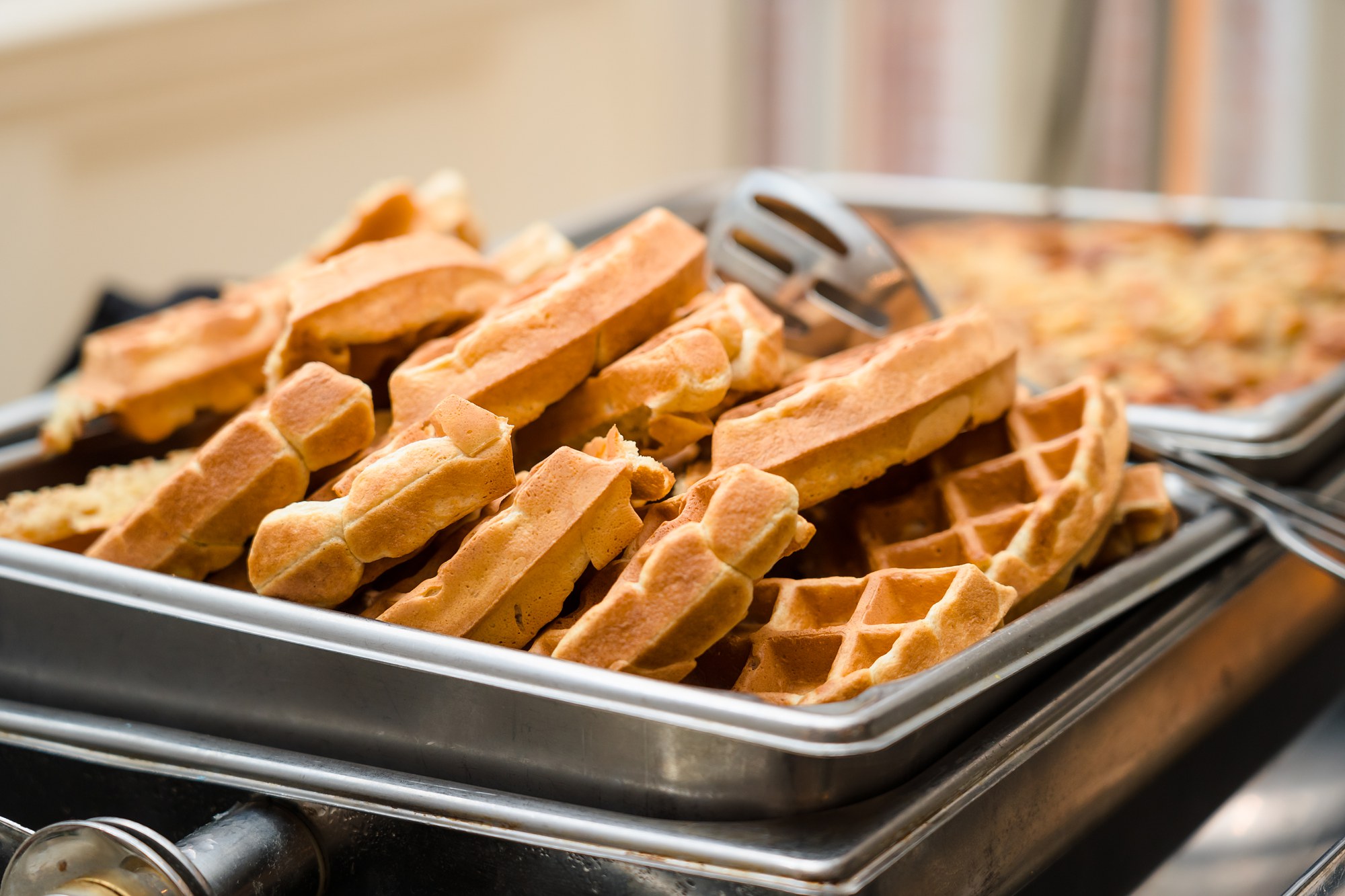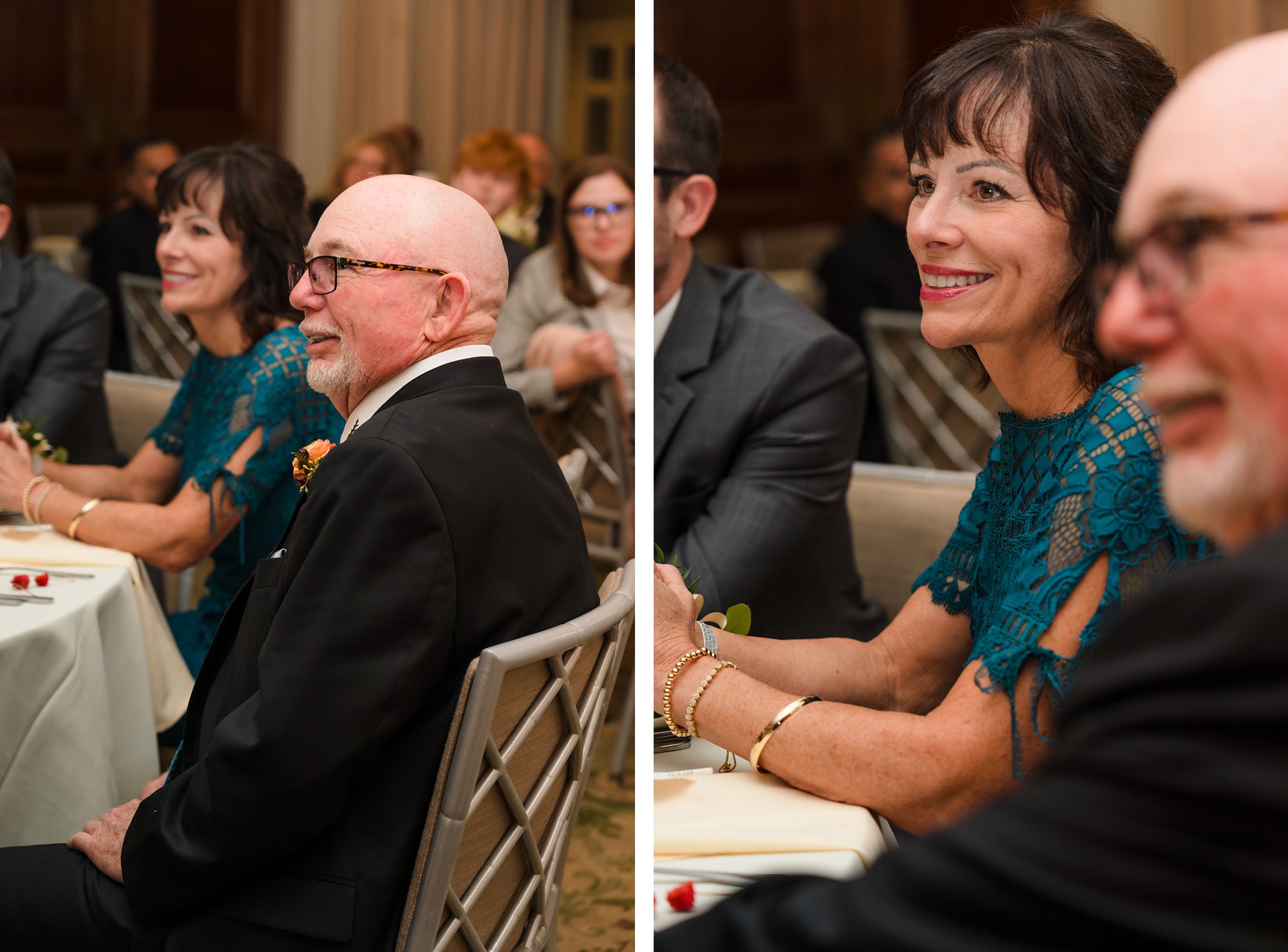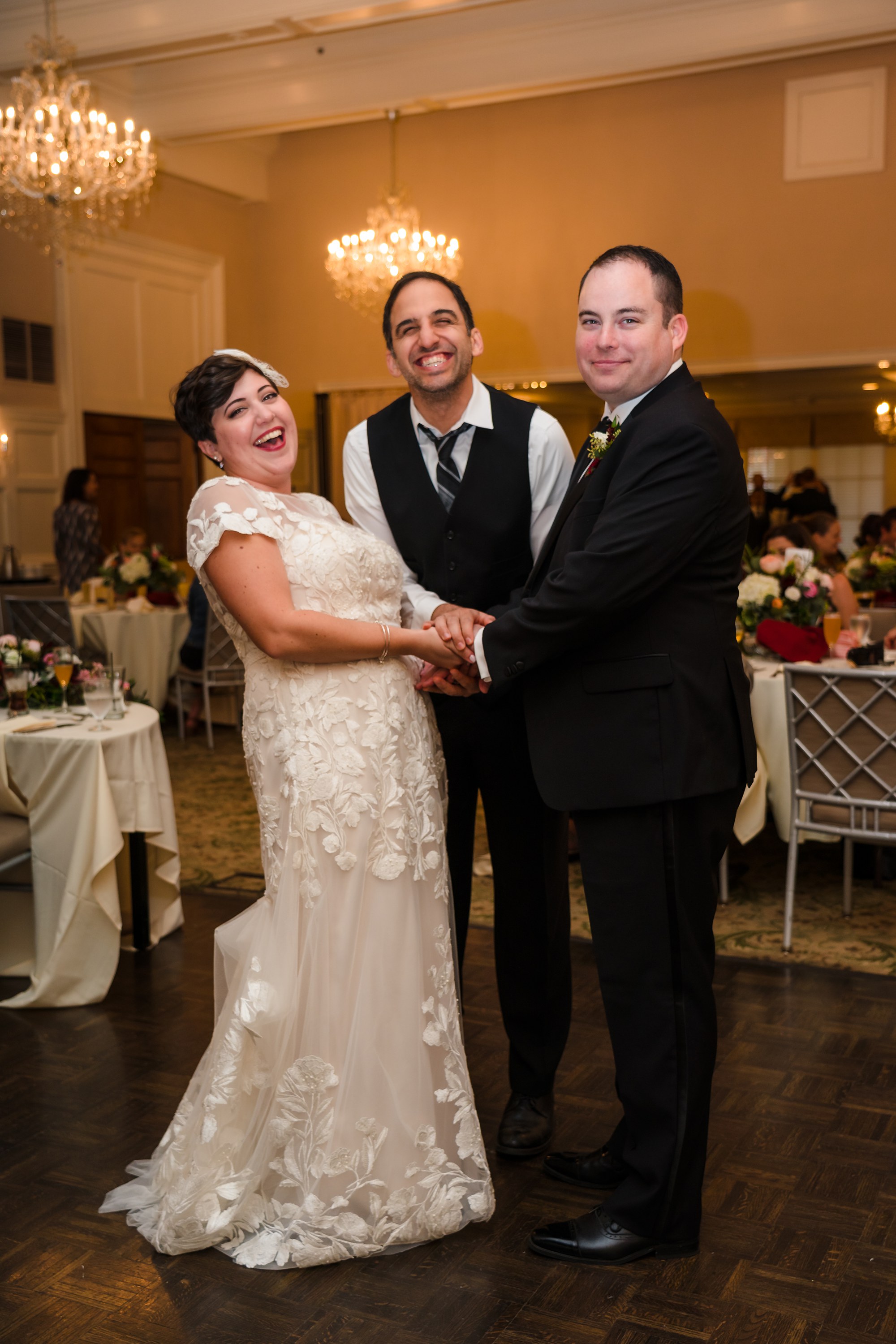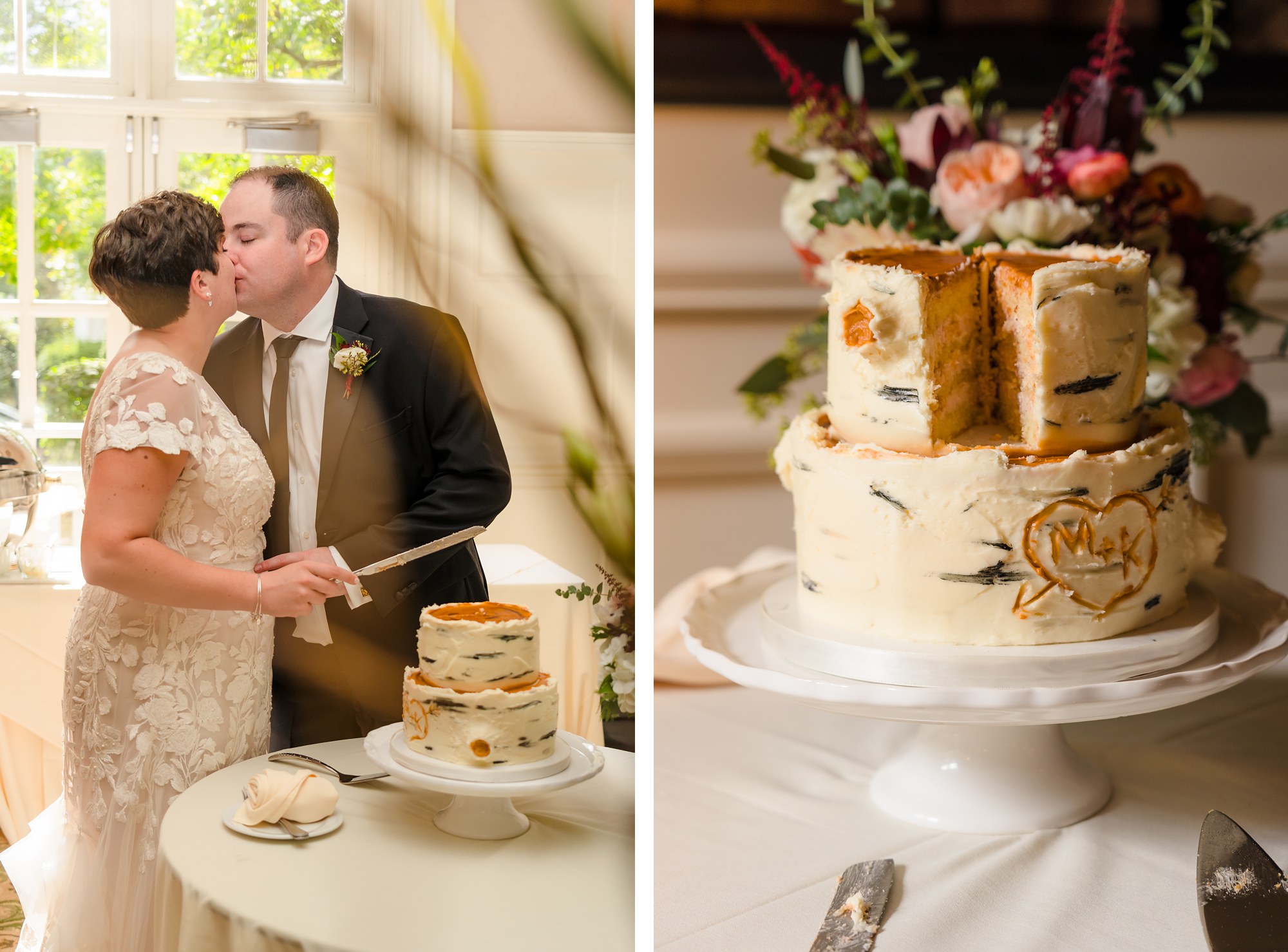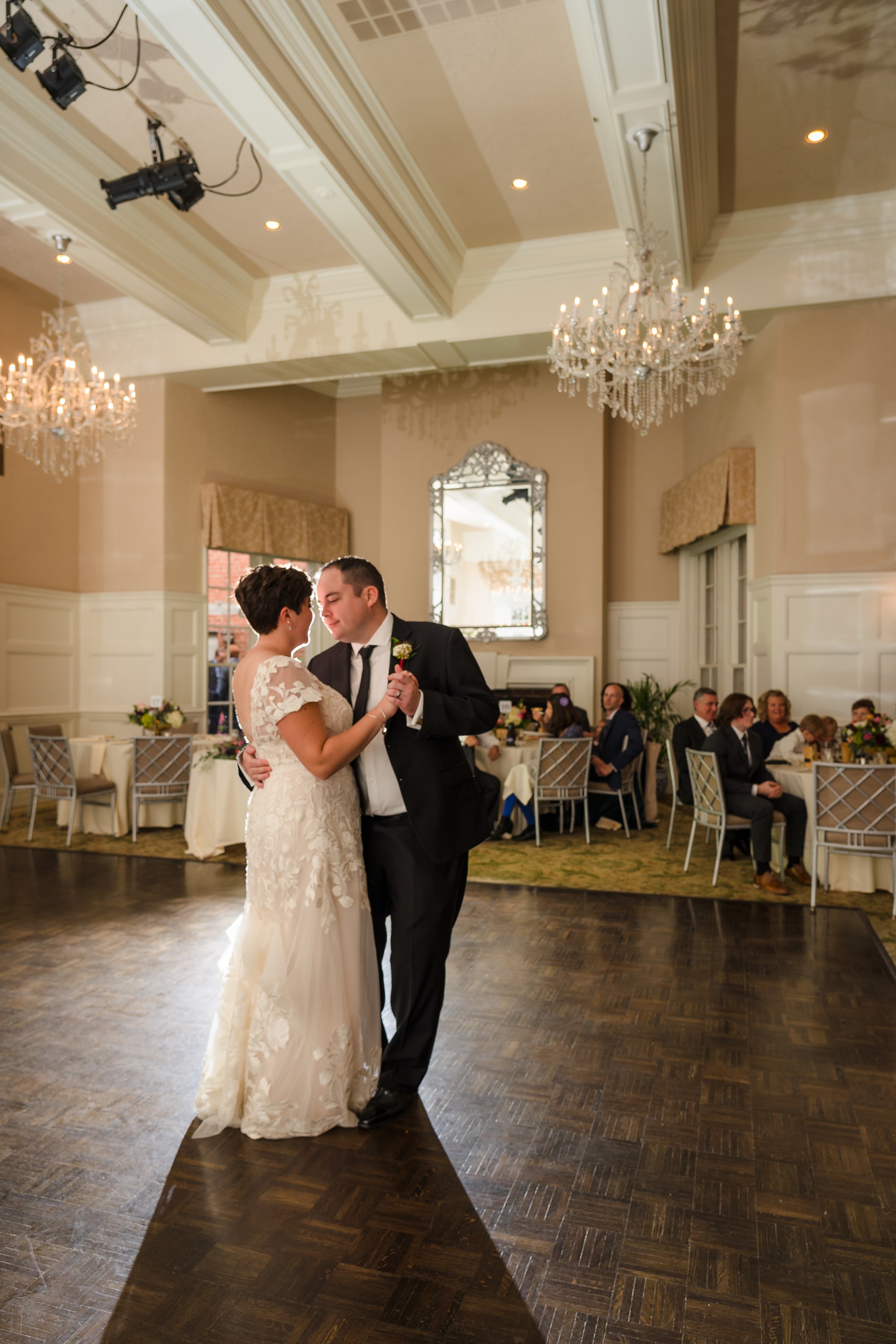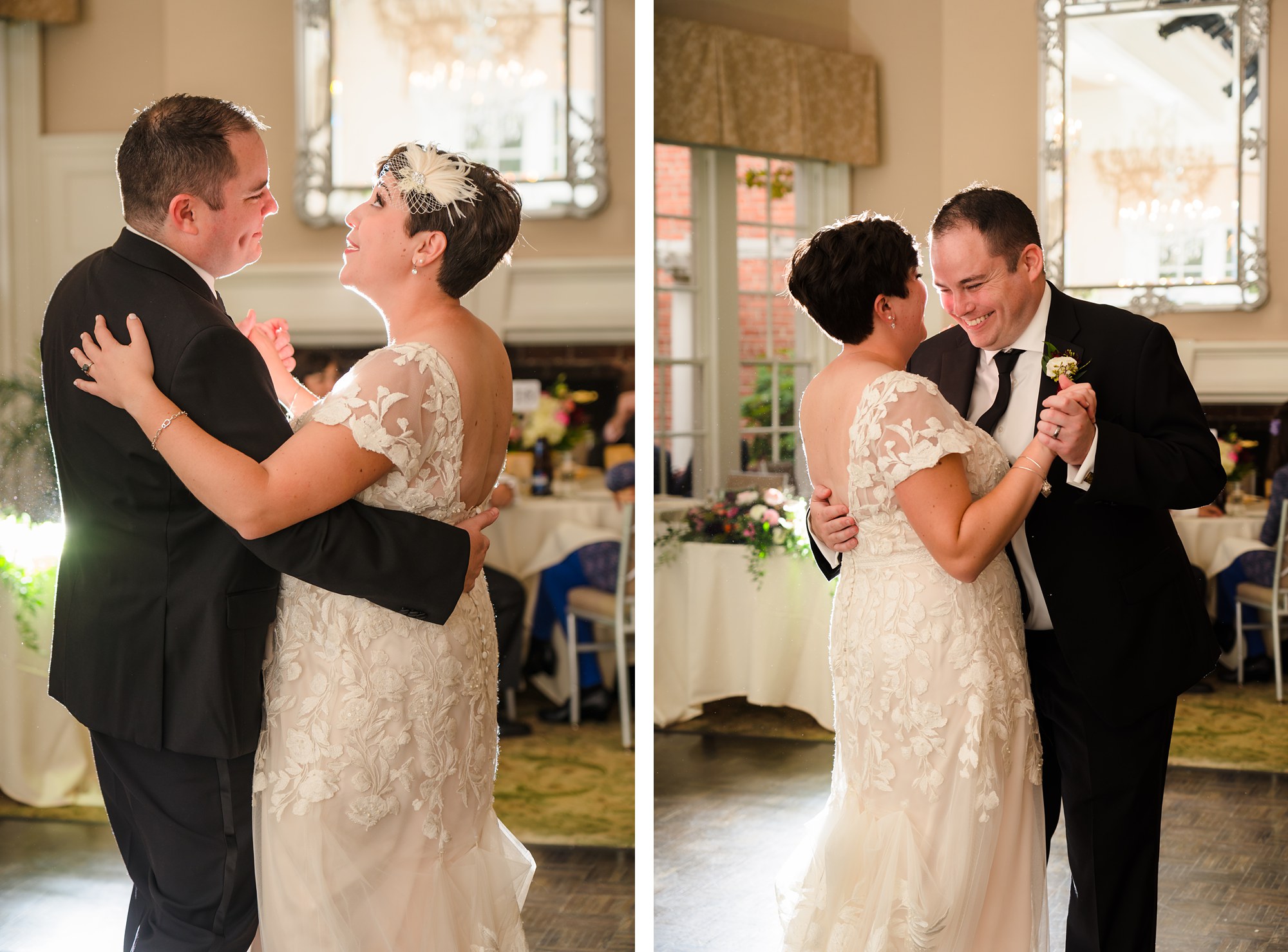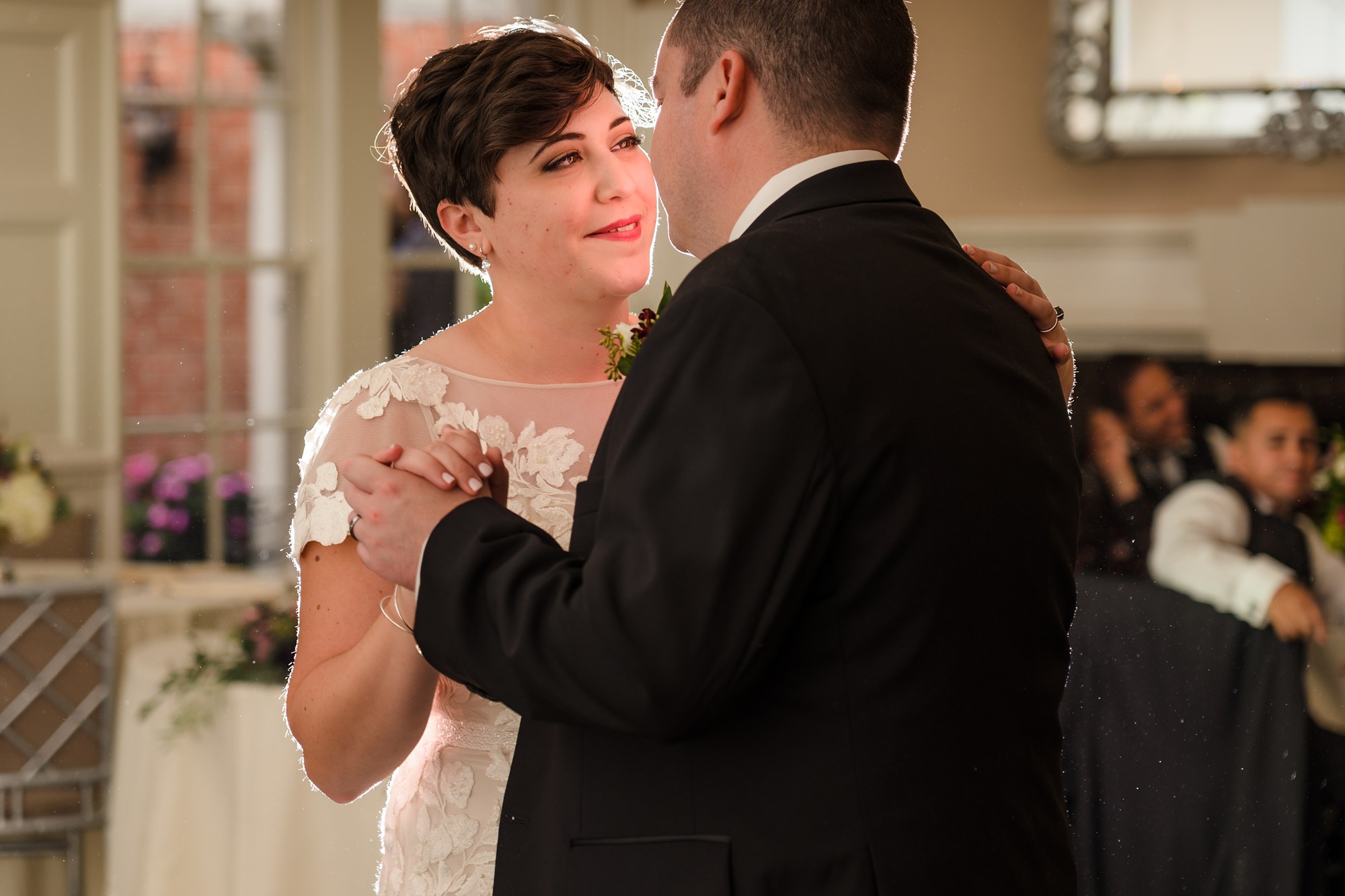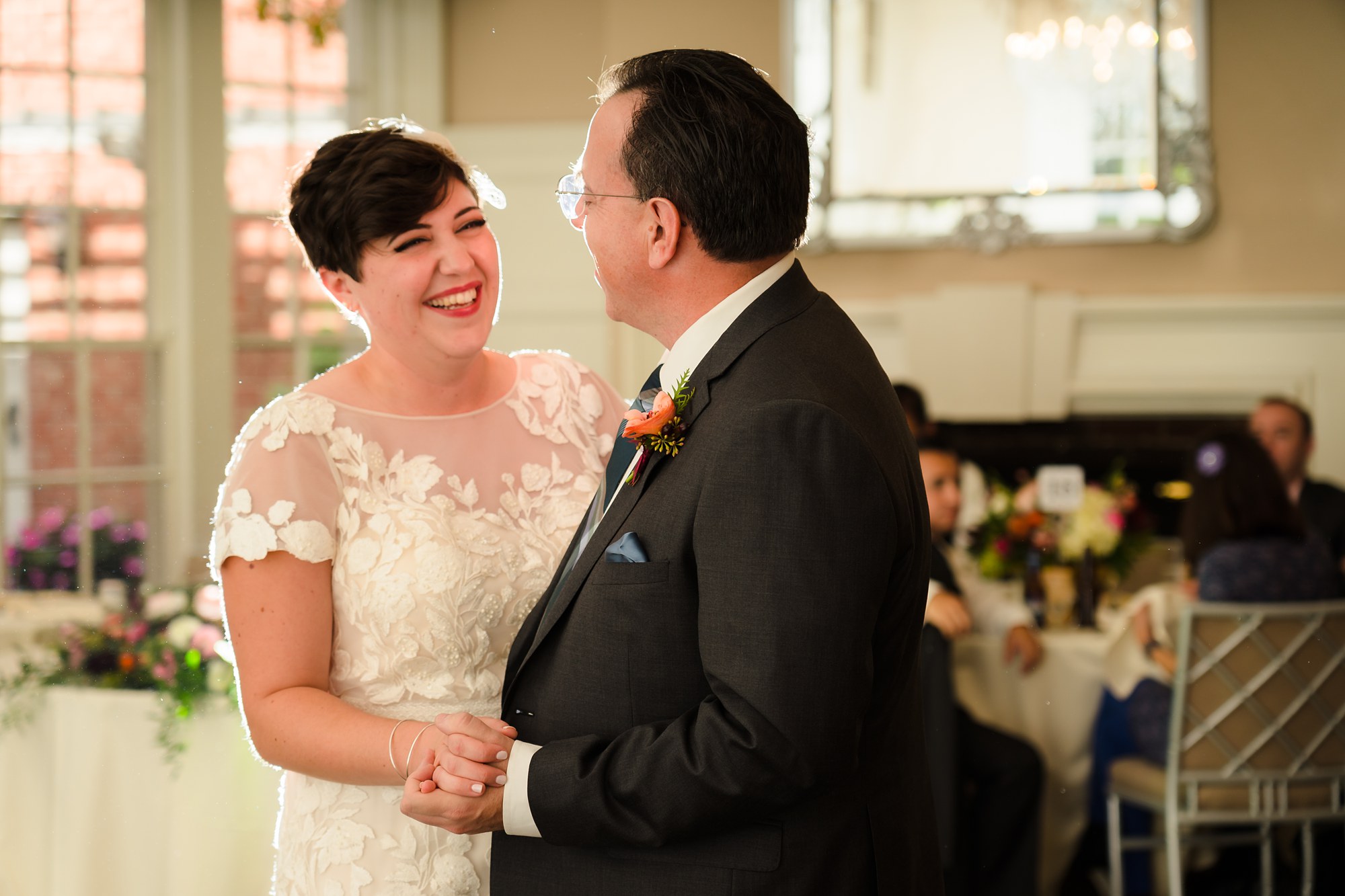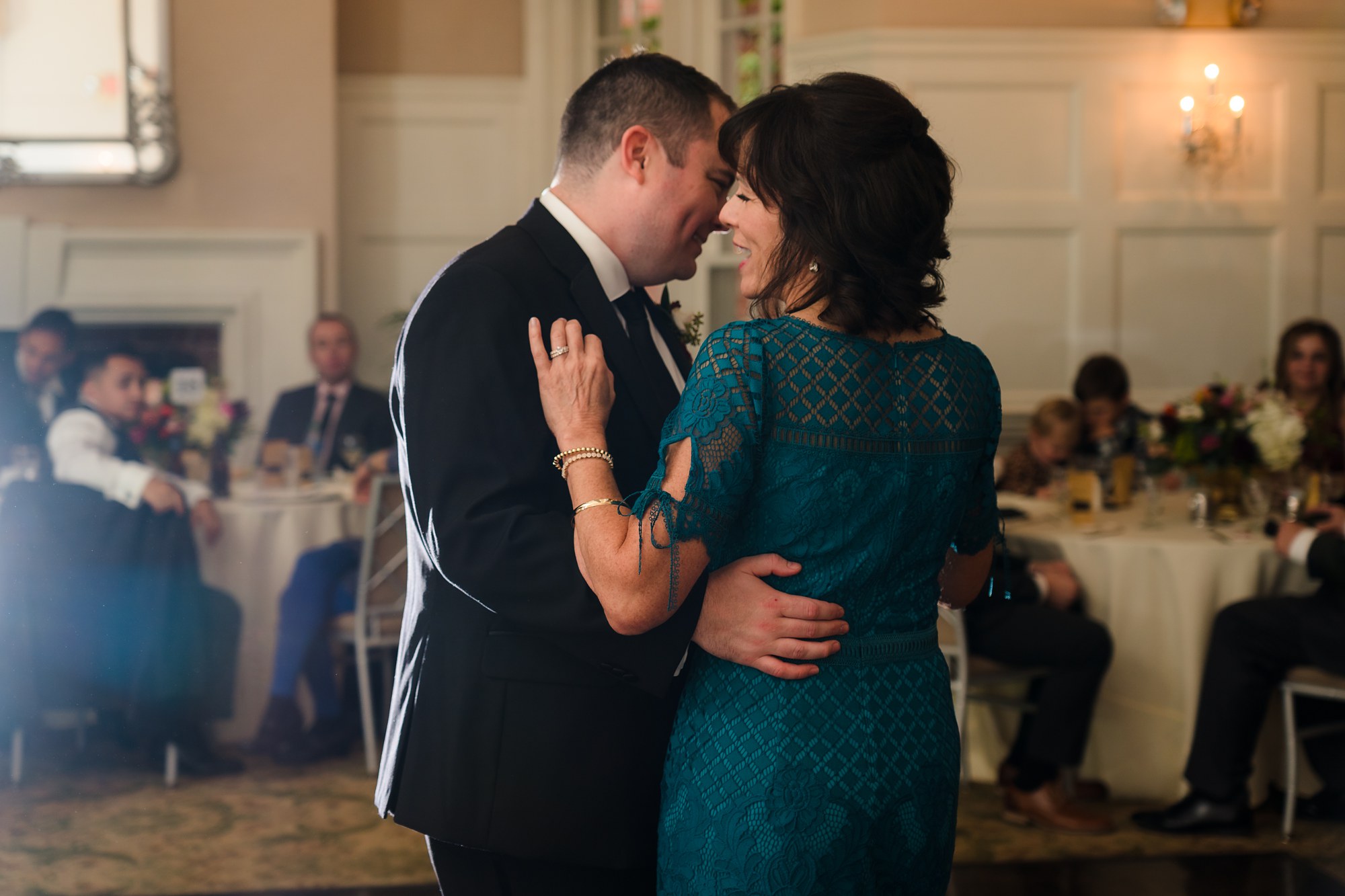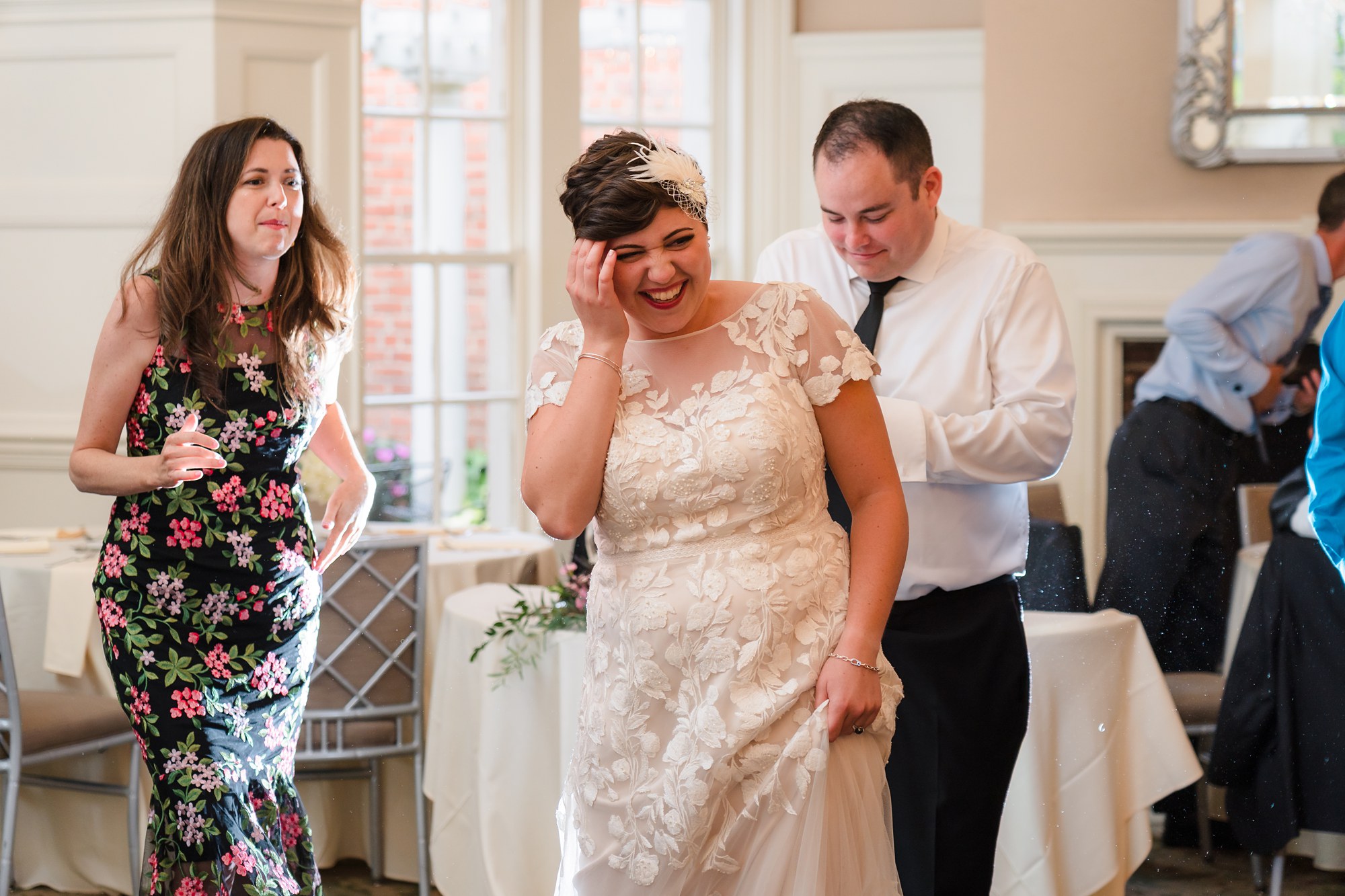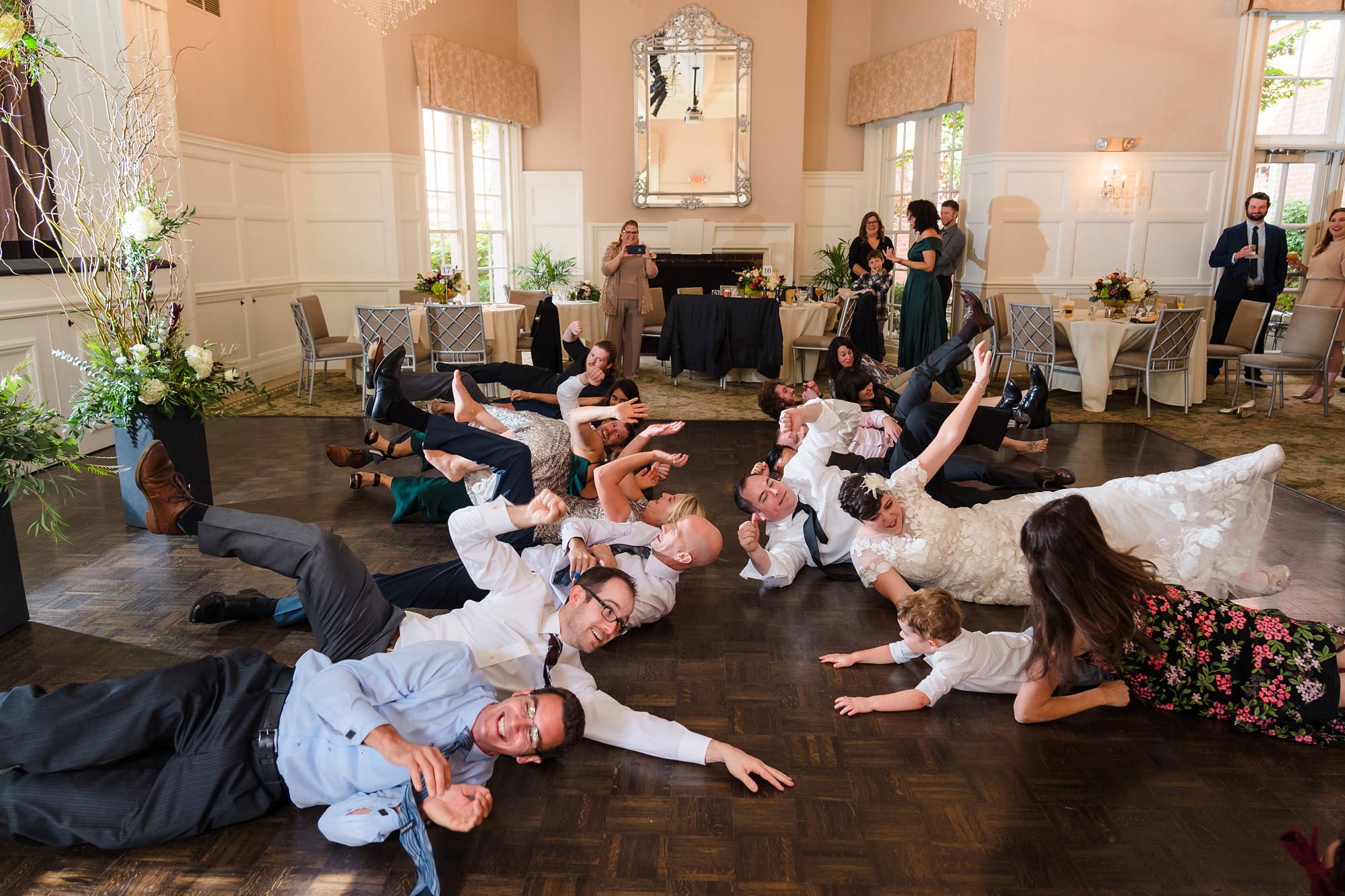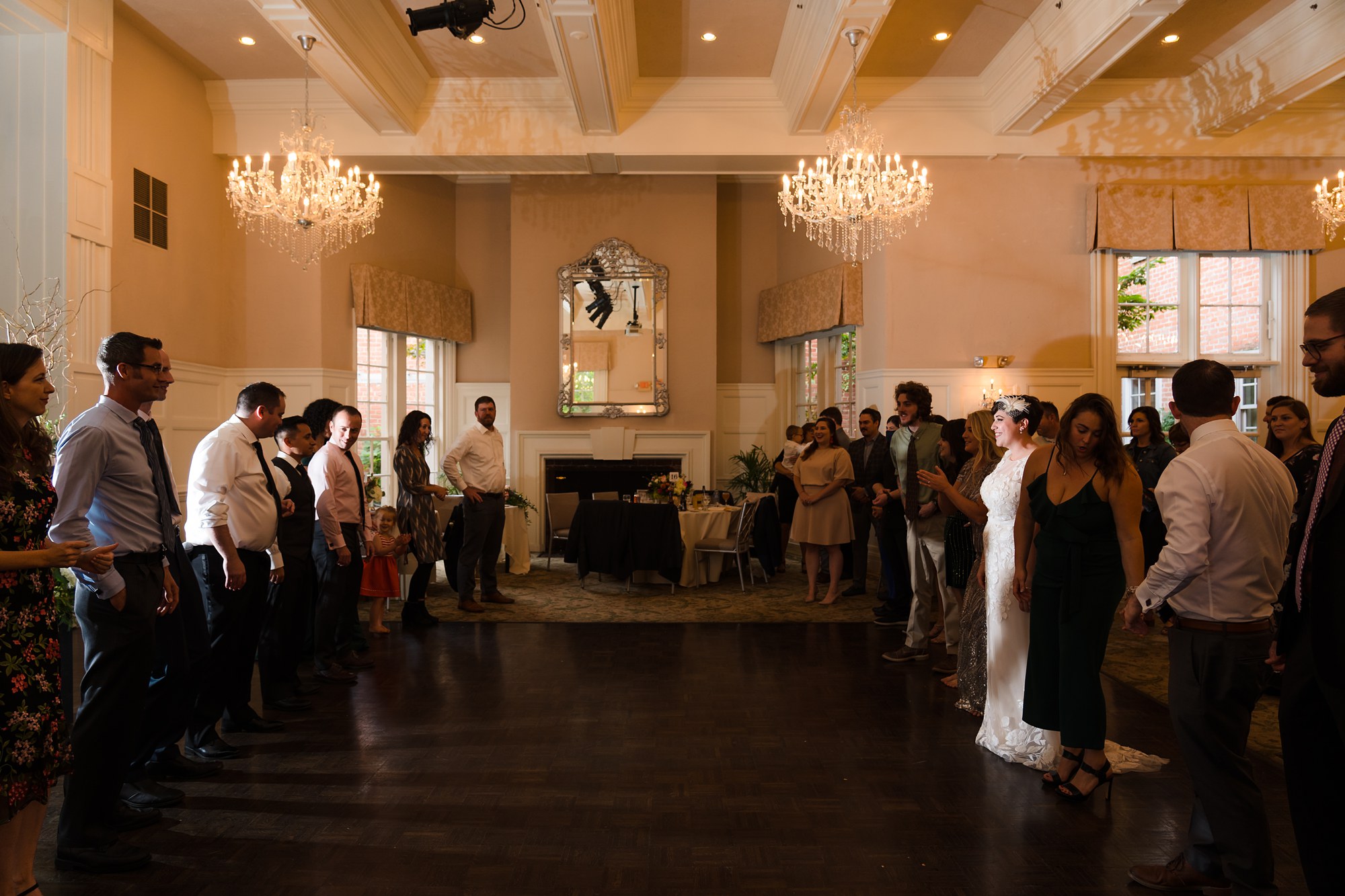 Kyle: Consider an morning/afternoon wedding! Your guests will love having the rest of the day and you guys can have a second smaller reception with the people you care the most about.
Madison: I second what Kyle said! I also recommend scheduling in some one-on-one time with your boo. The day goes by SO FAST and having that time scheduled really allowed us to enjoy it together. We did a first look and pictures after the reception. That time was so special ❤️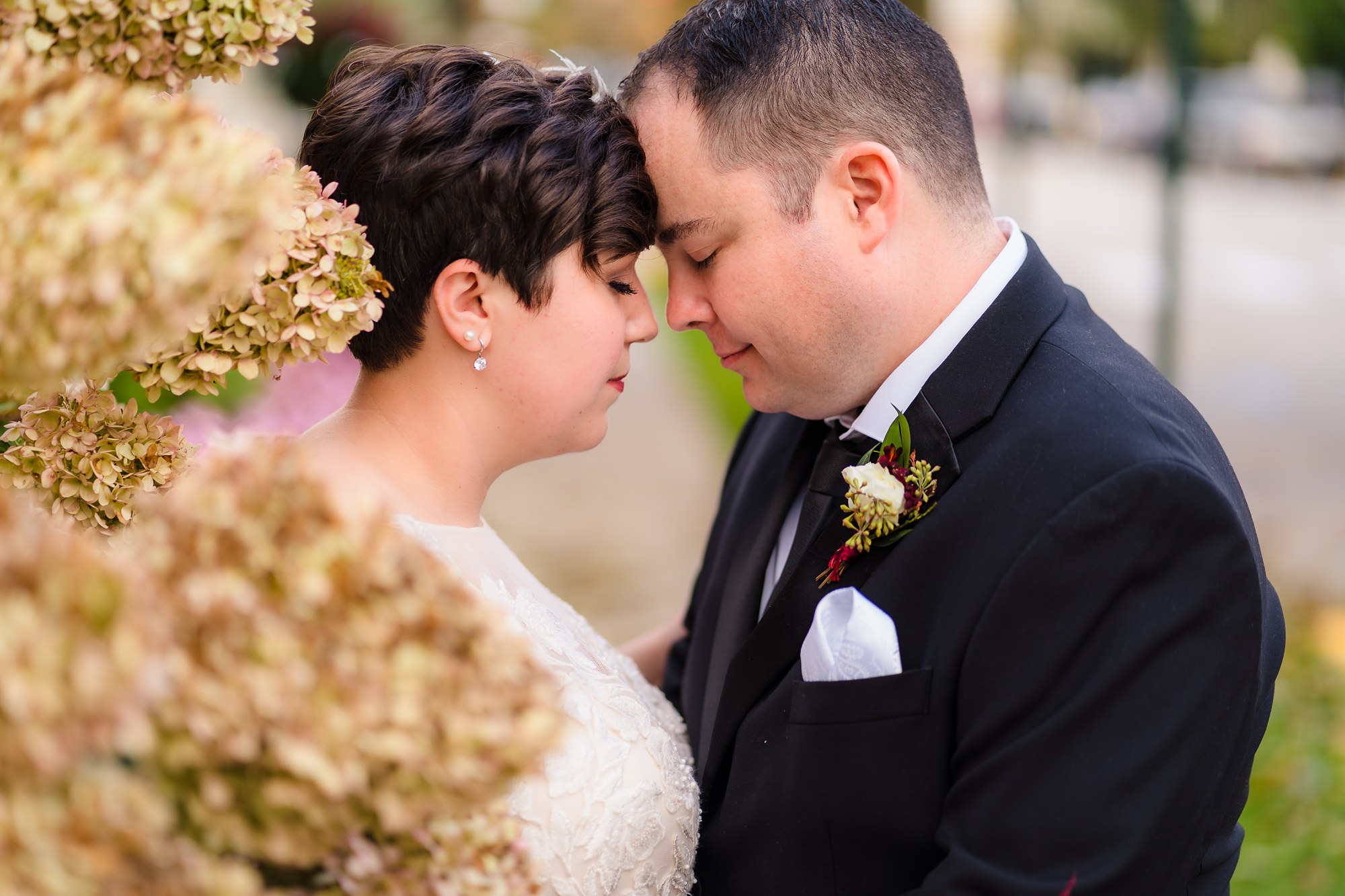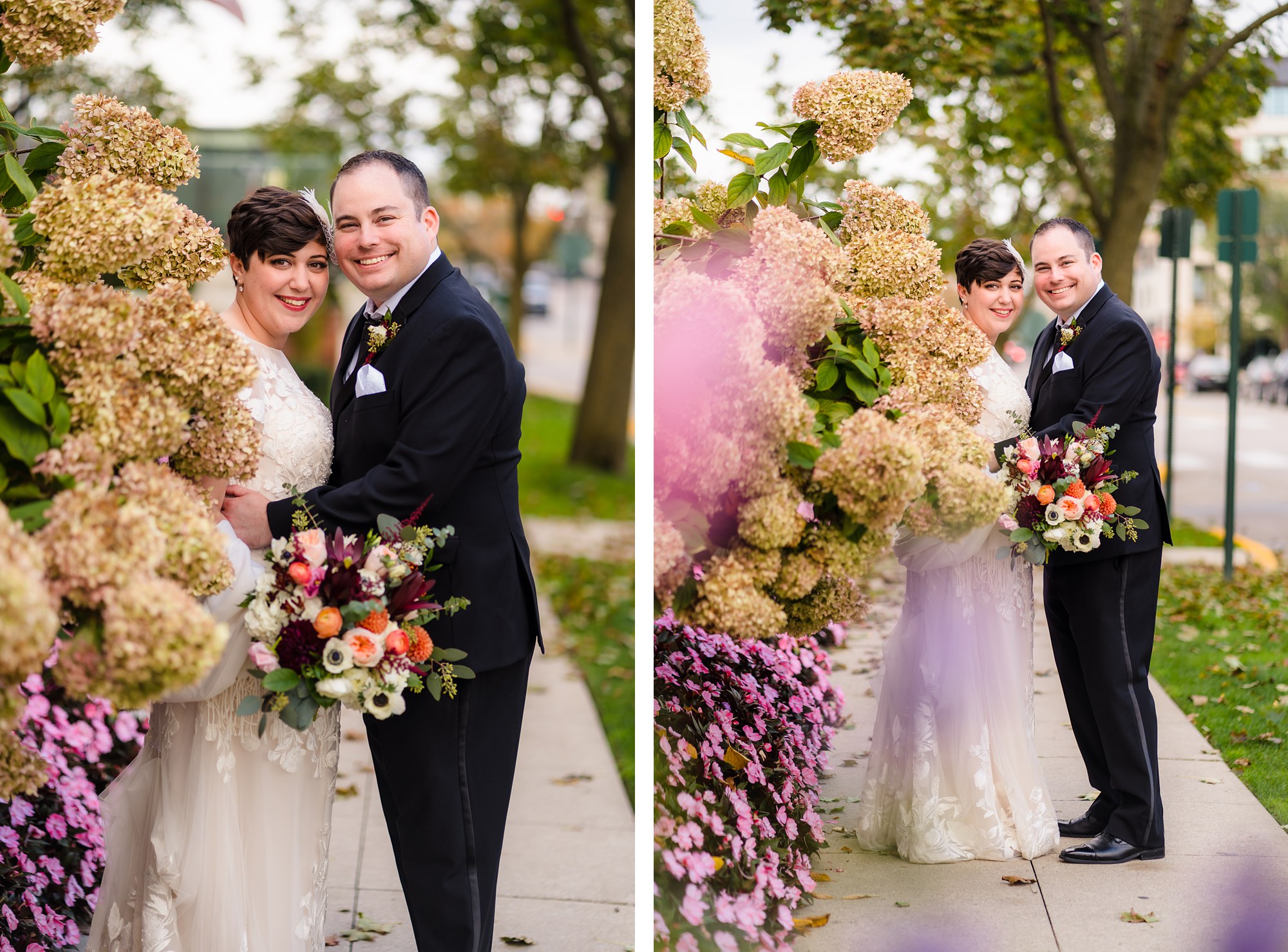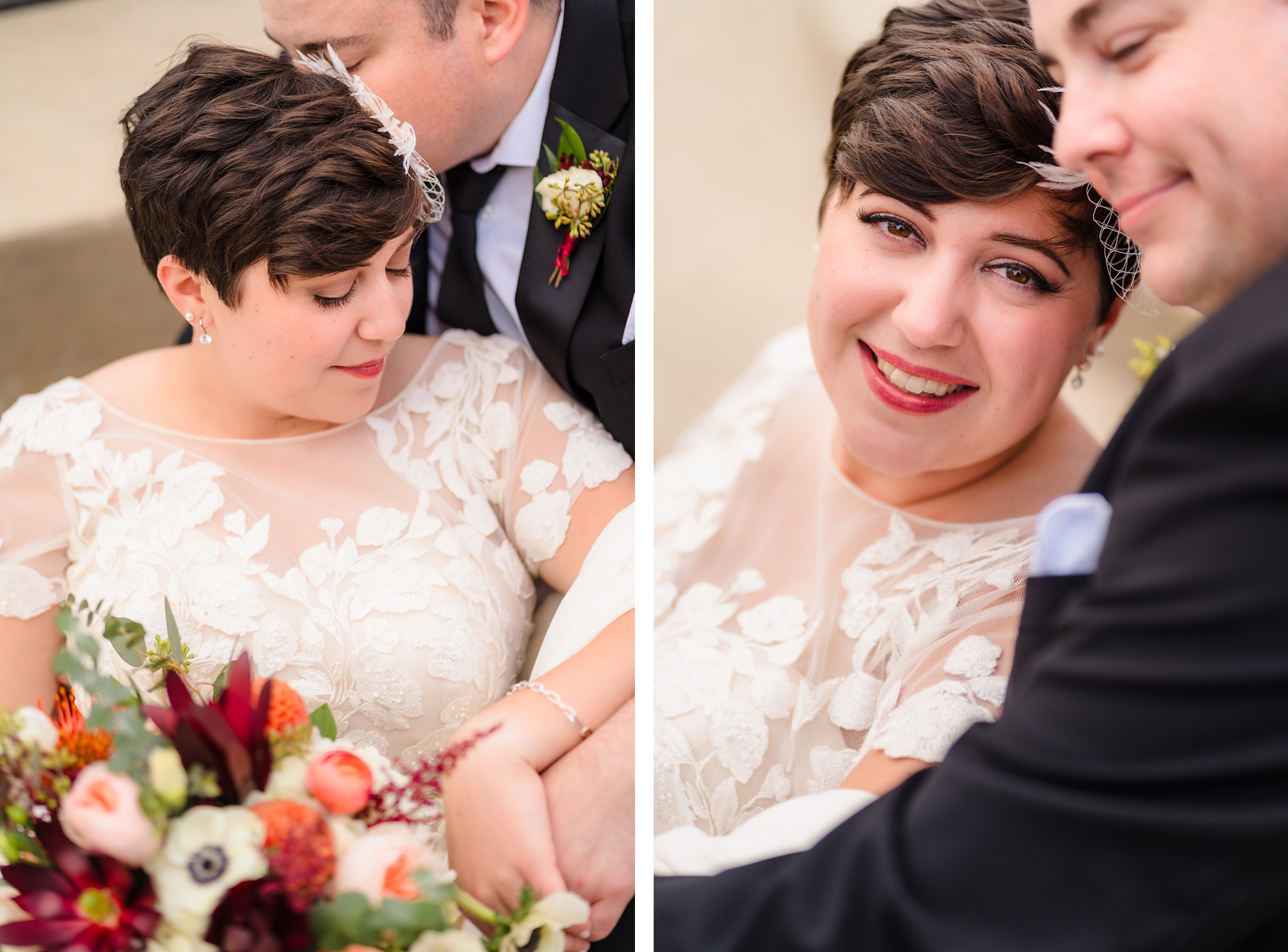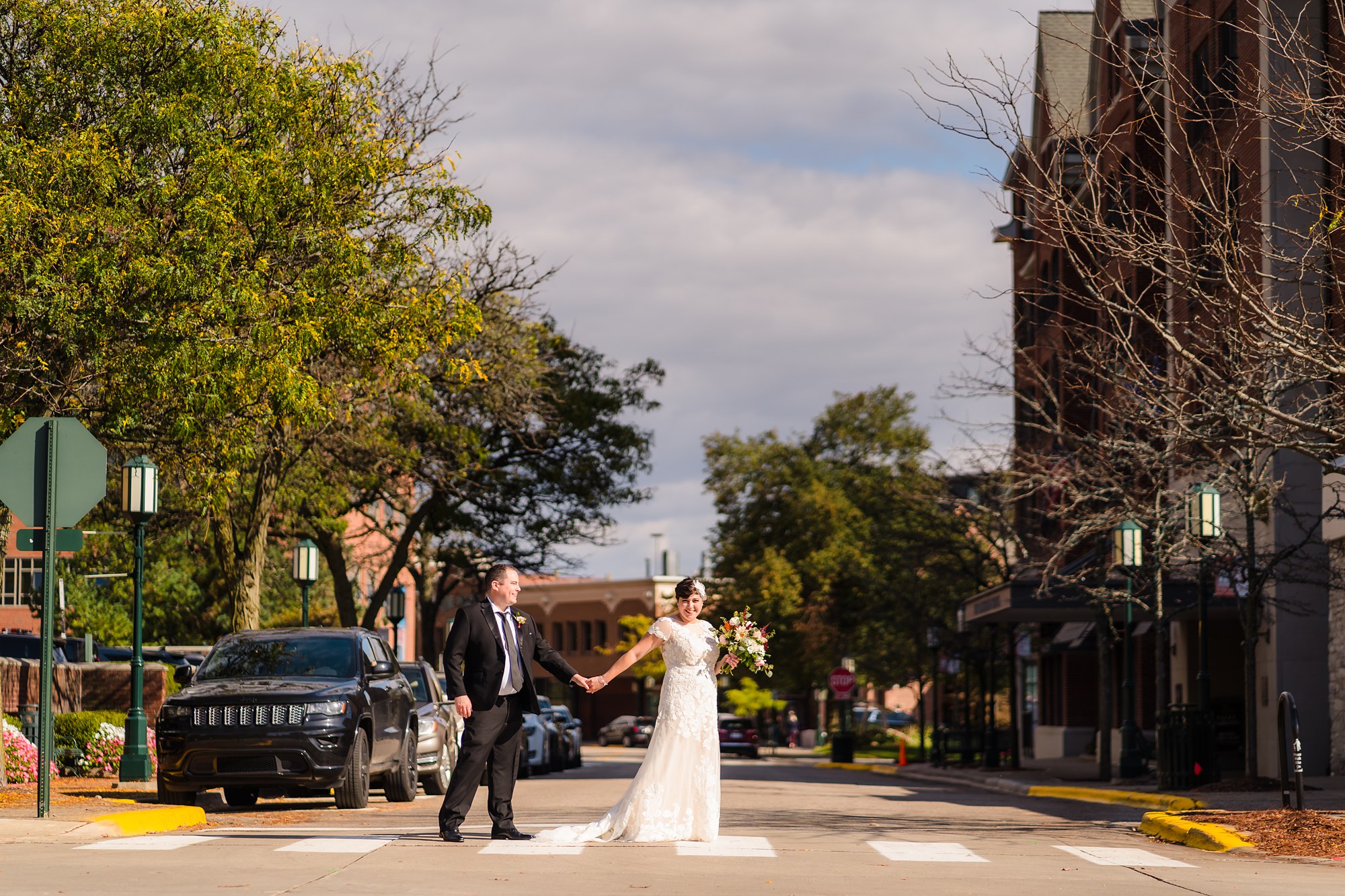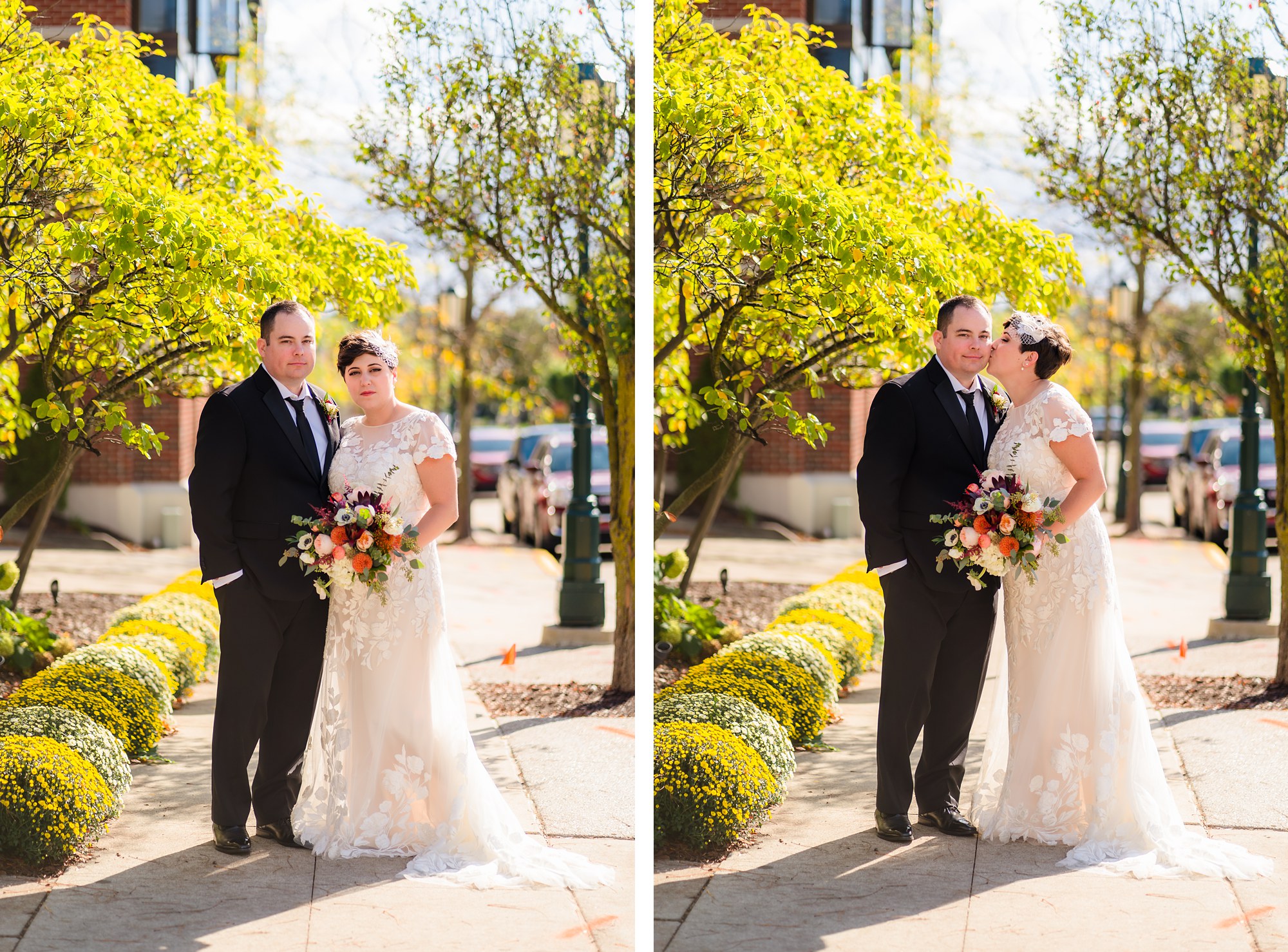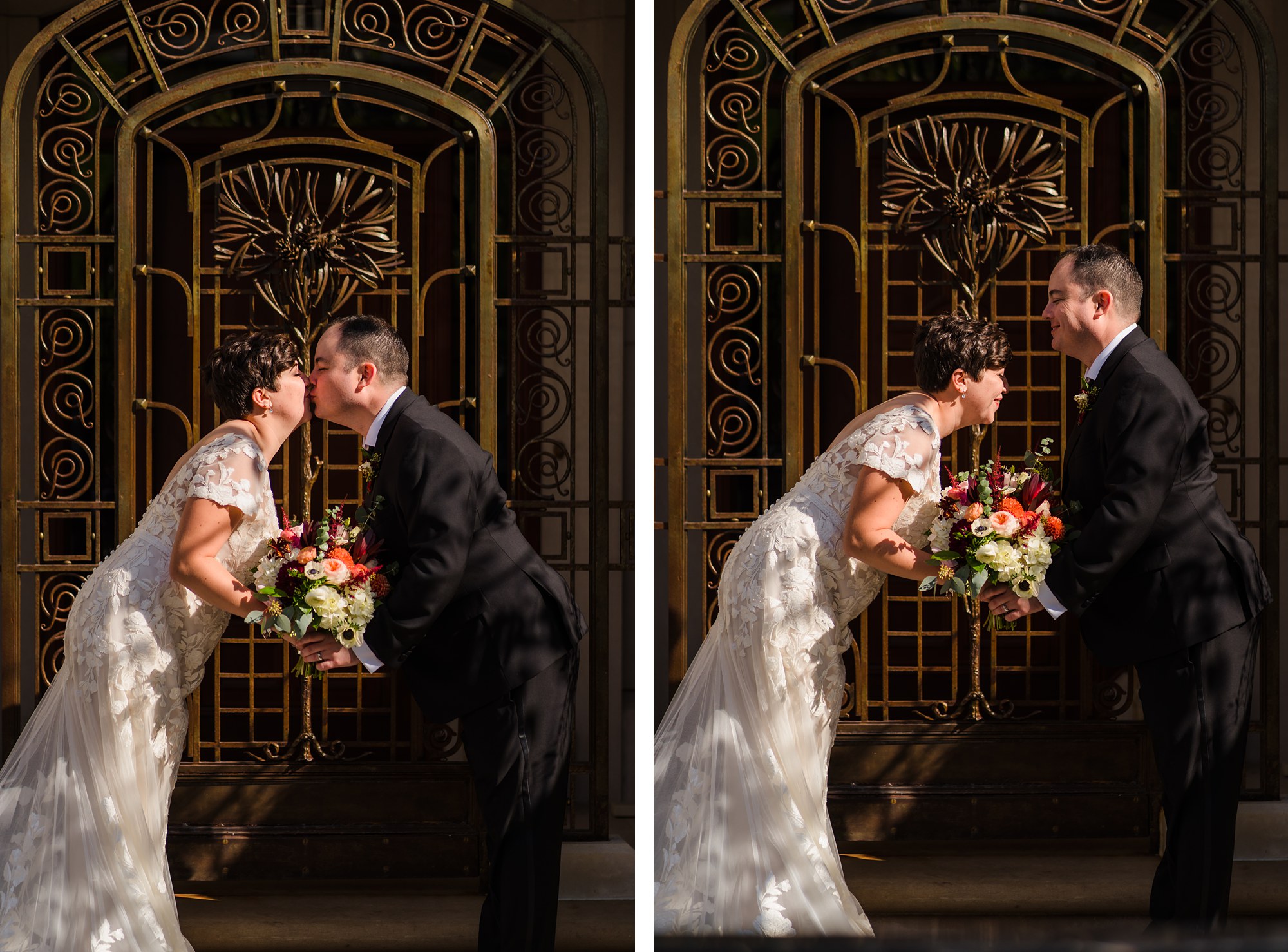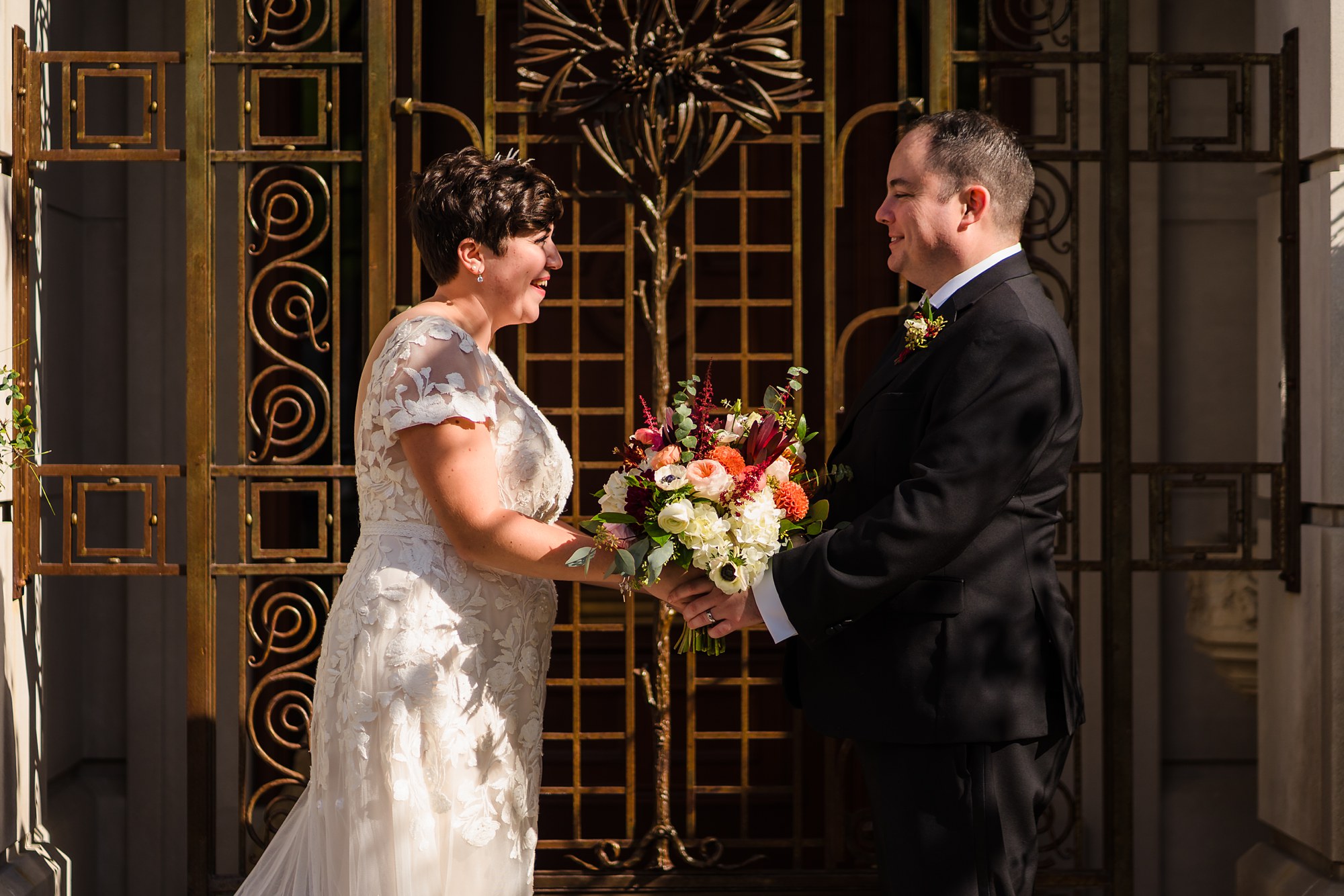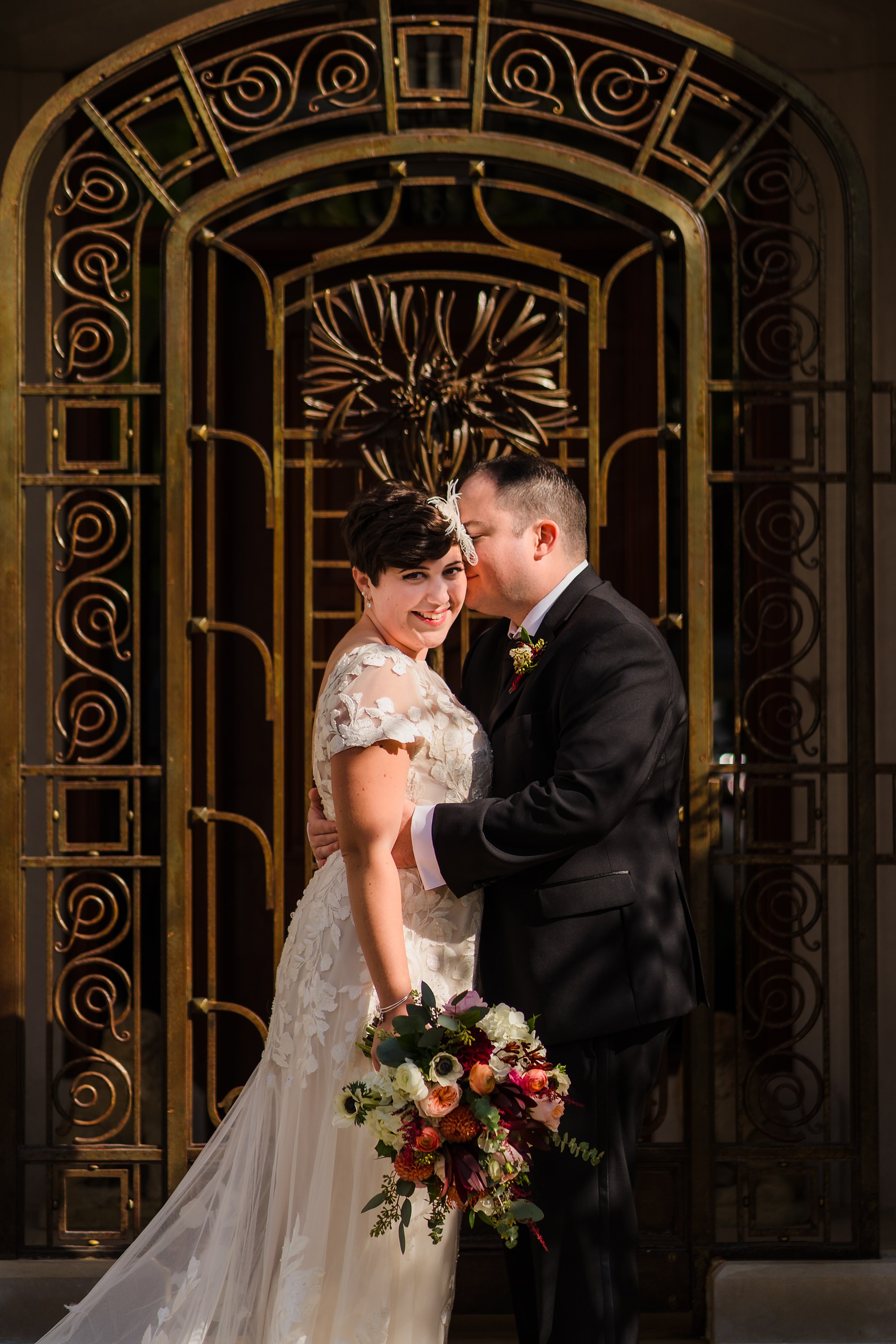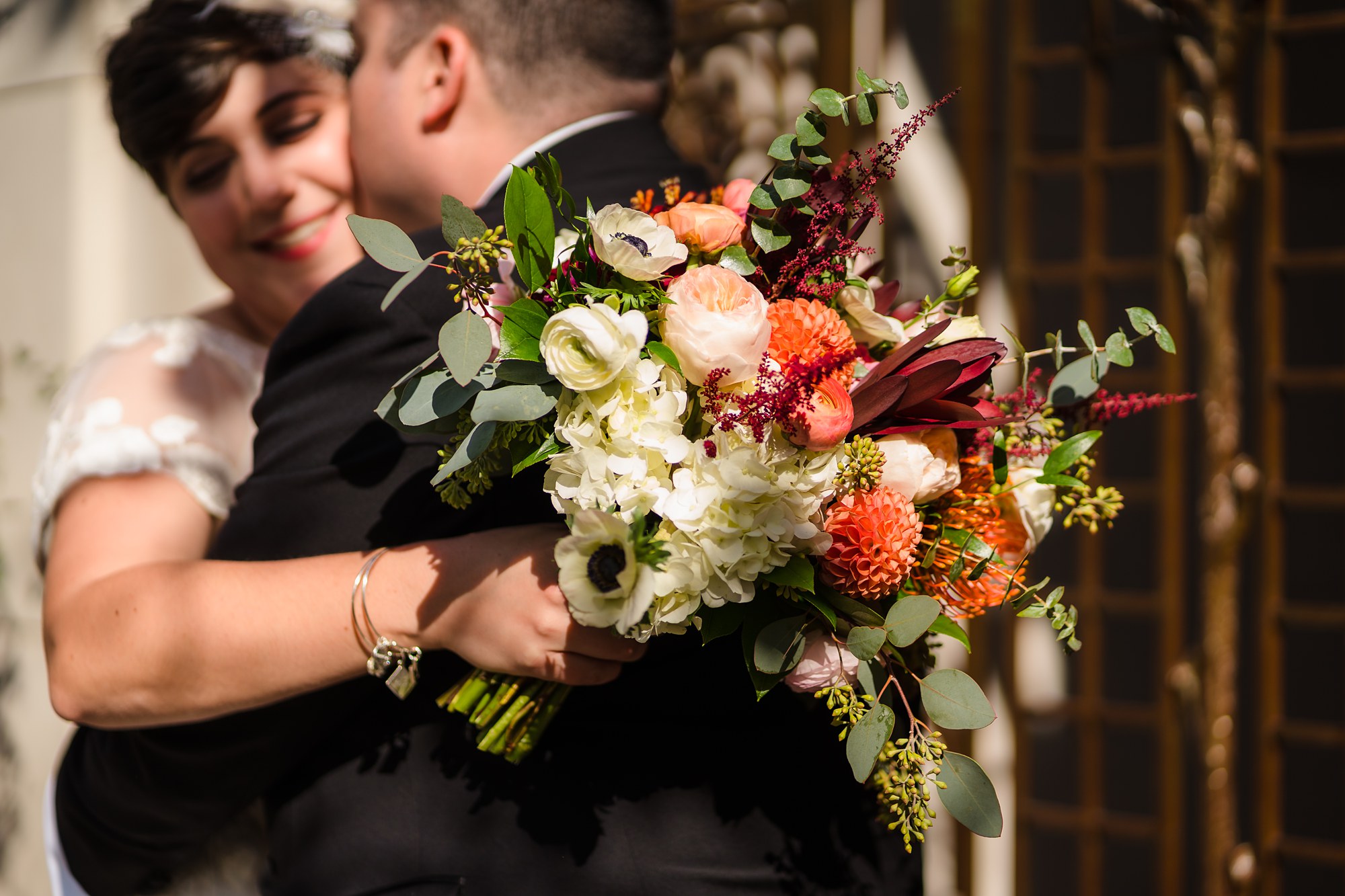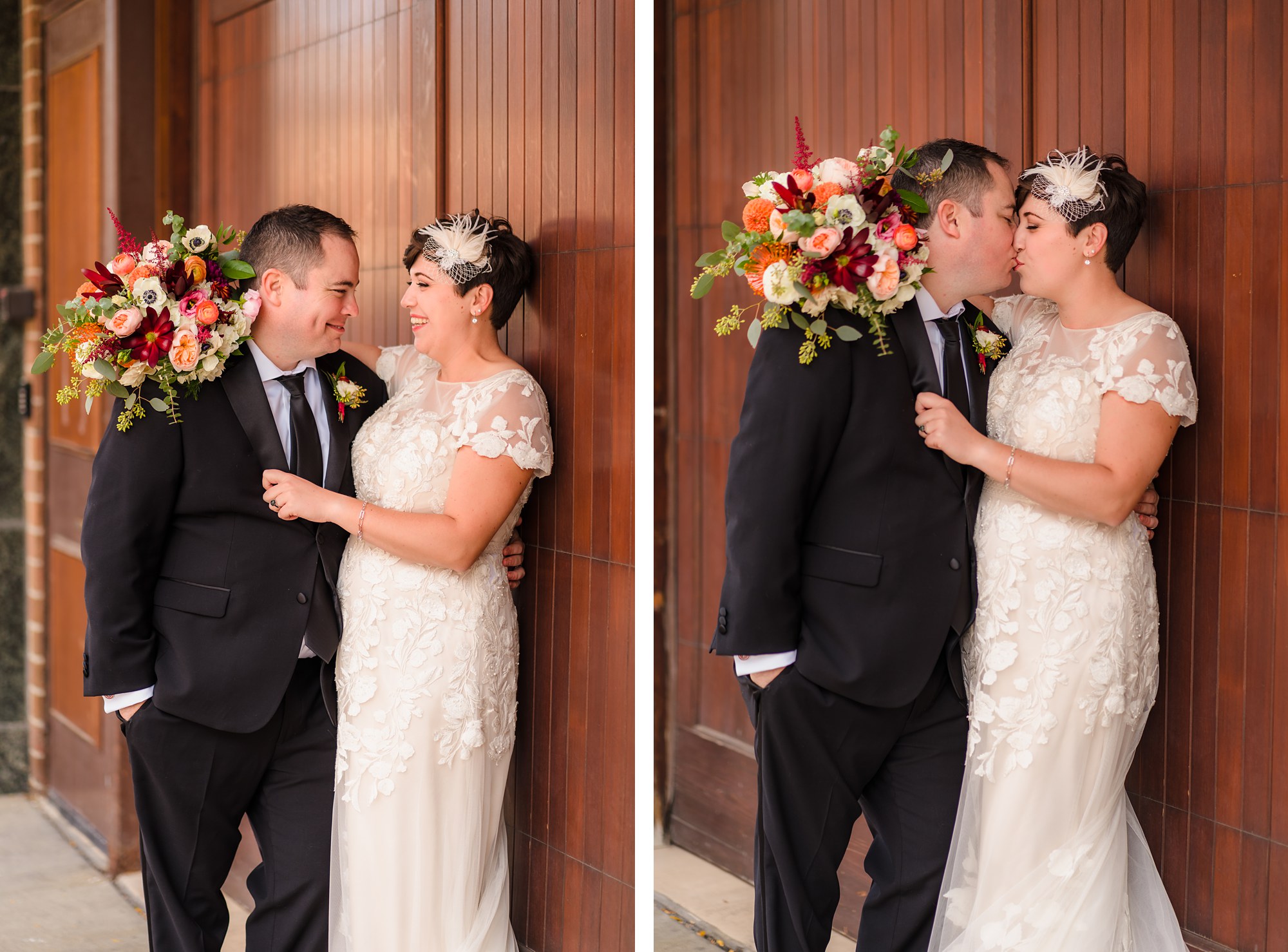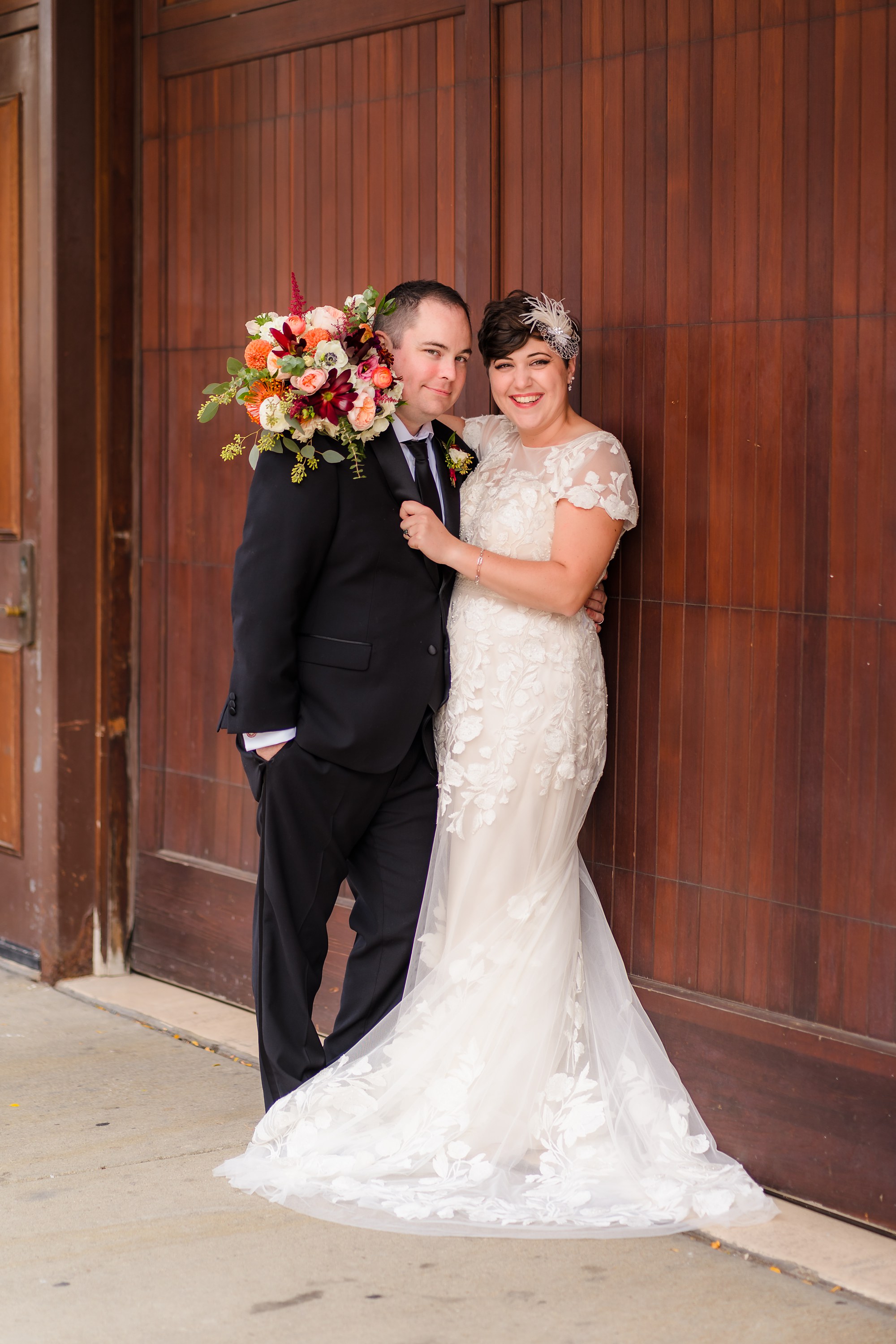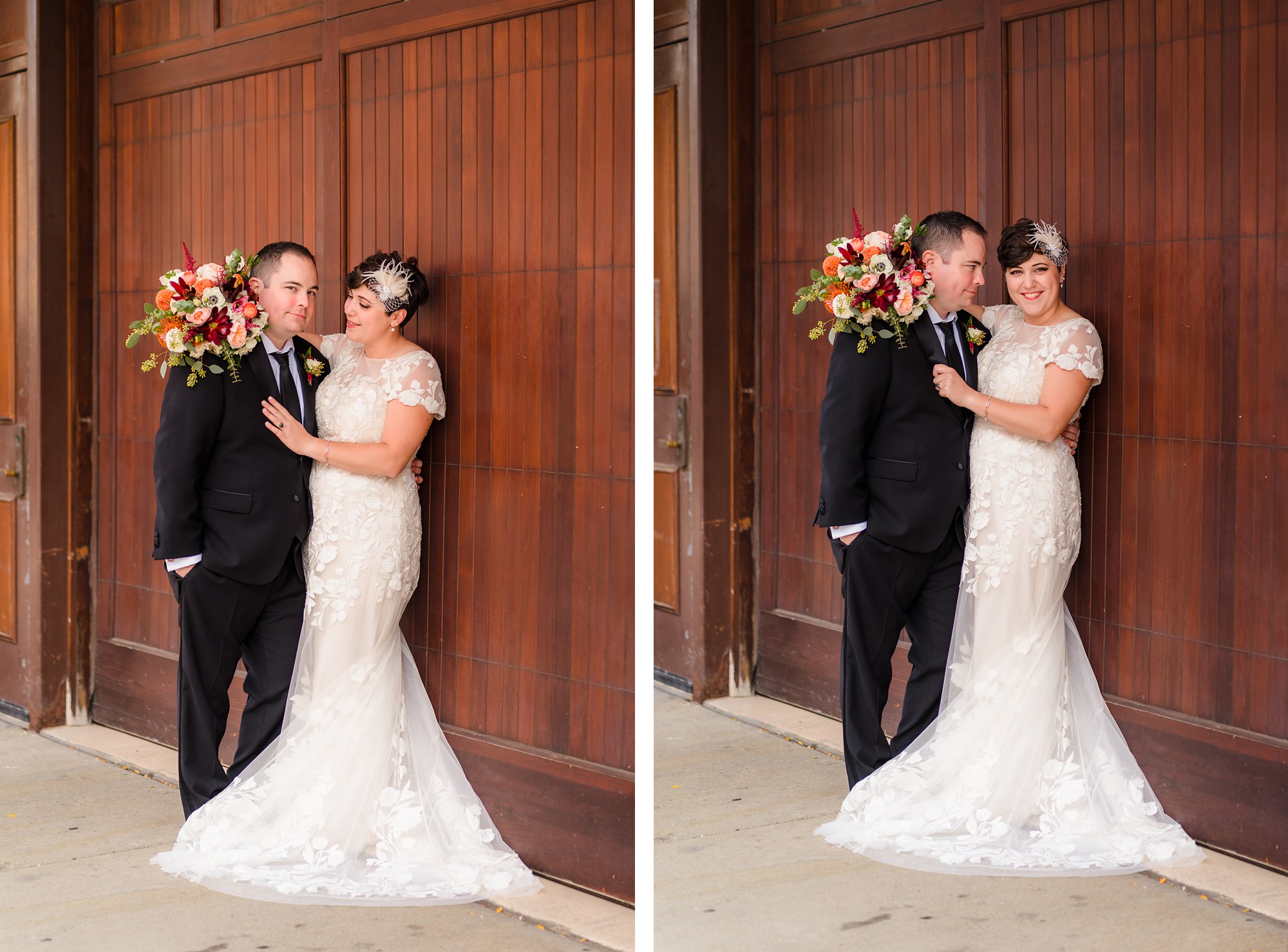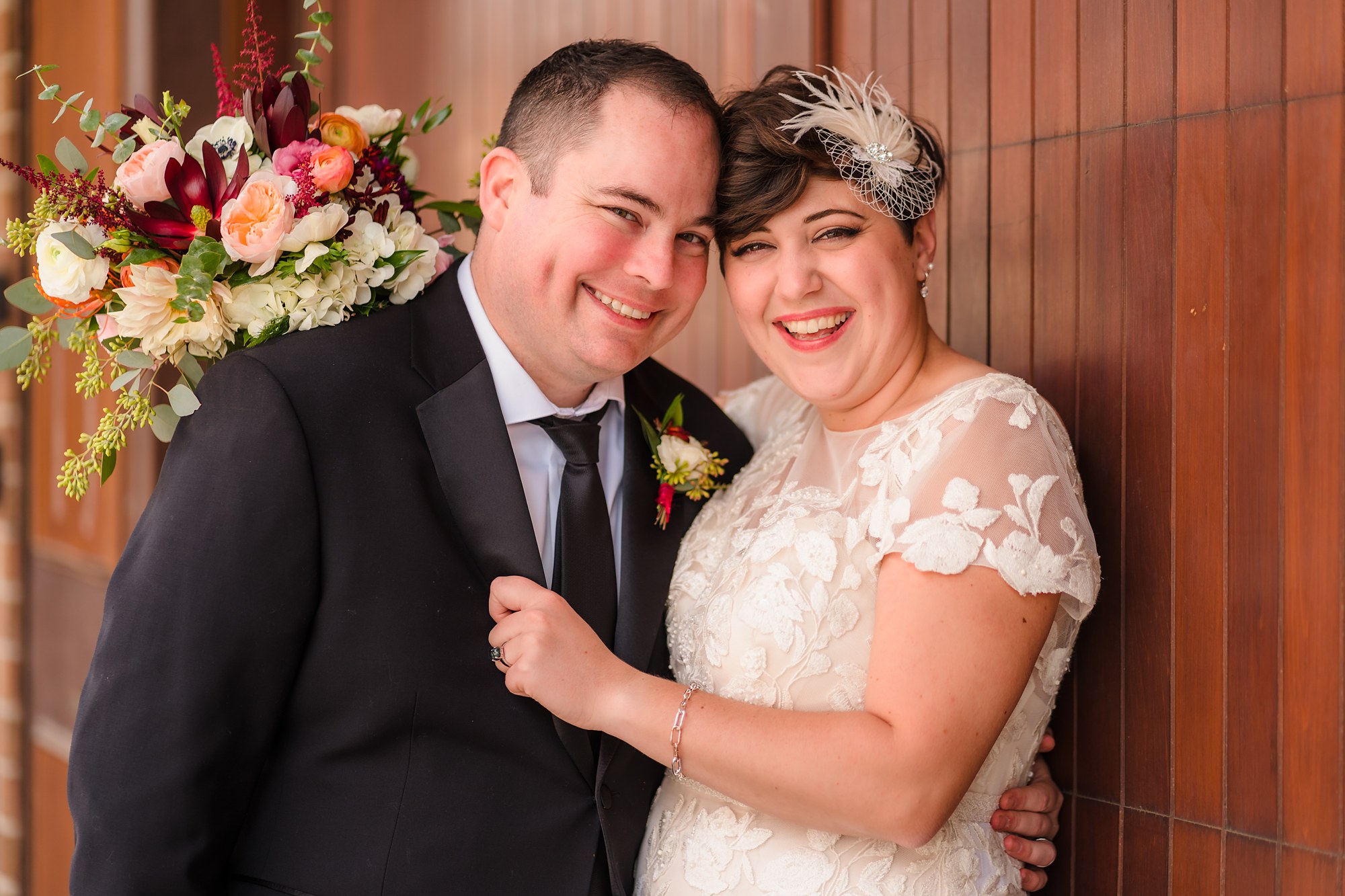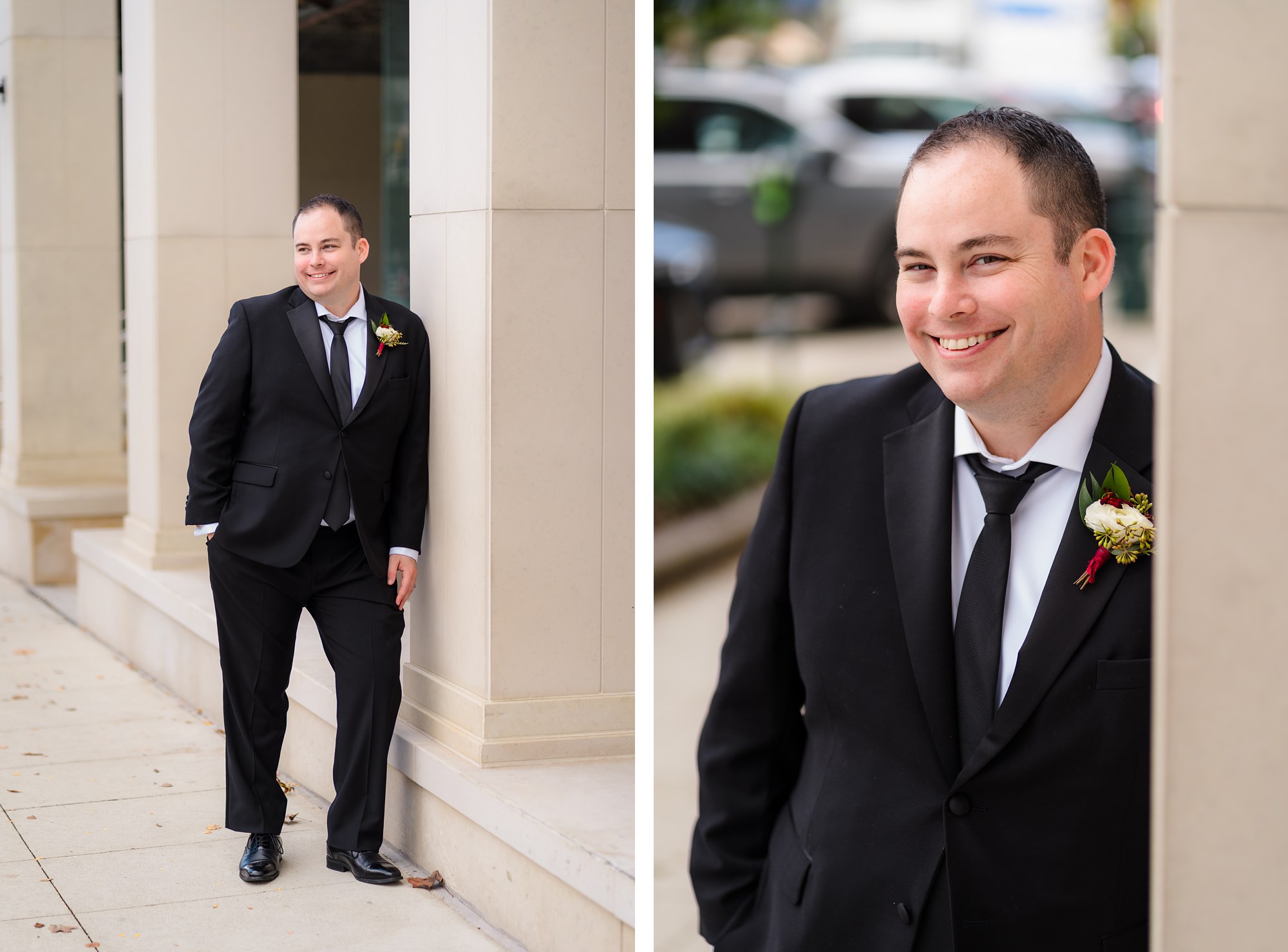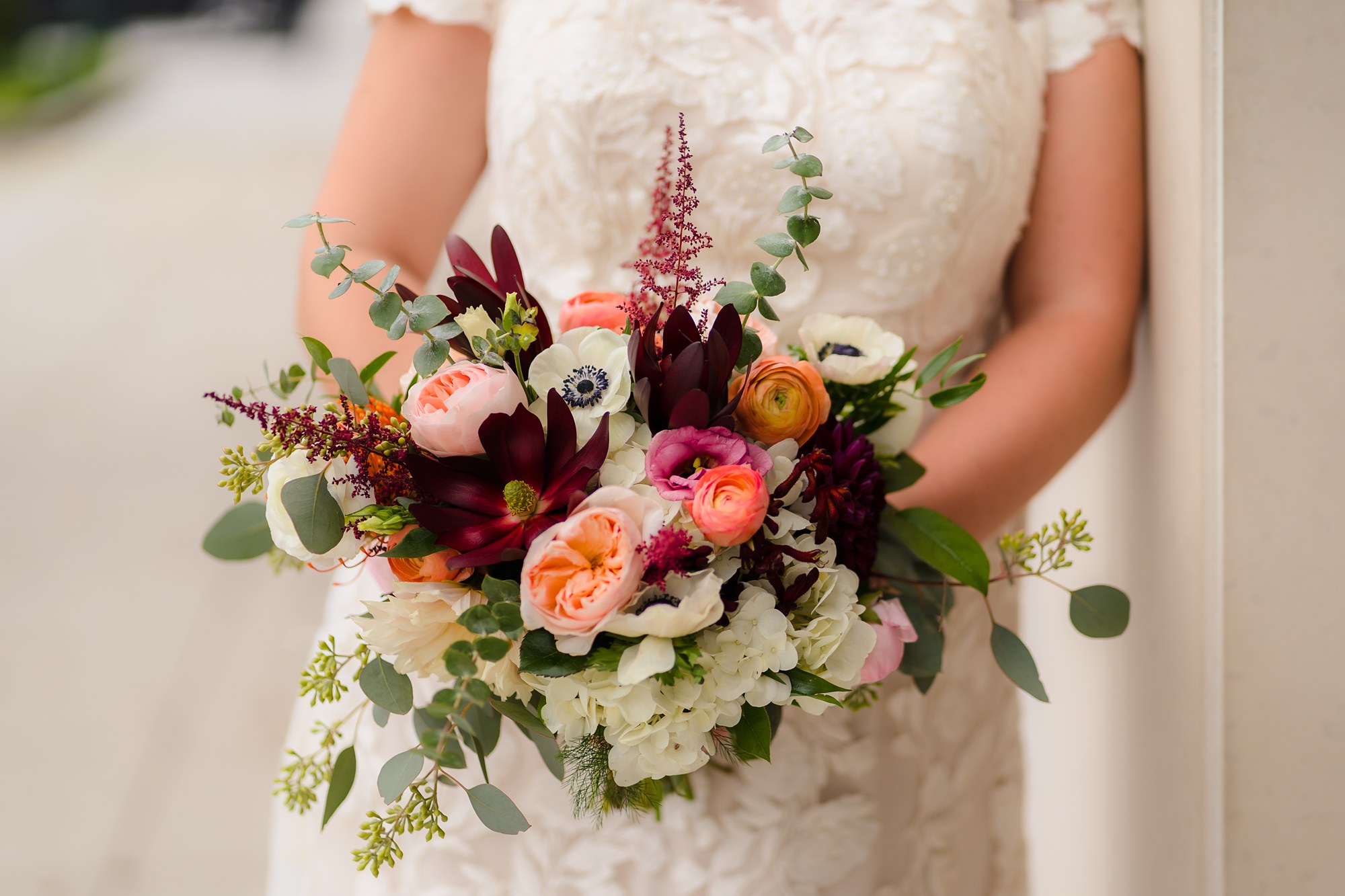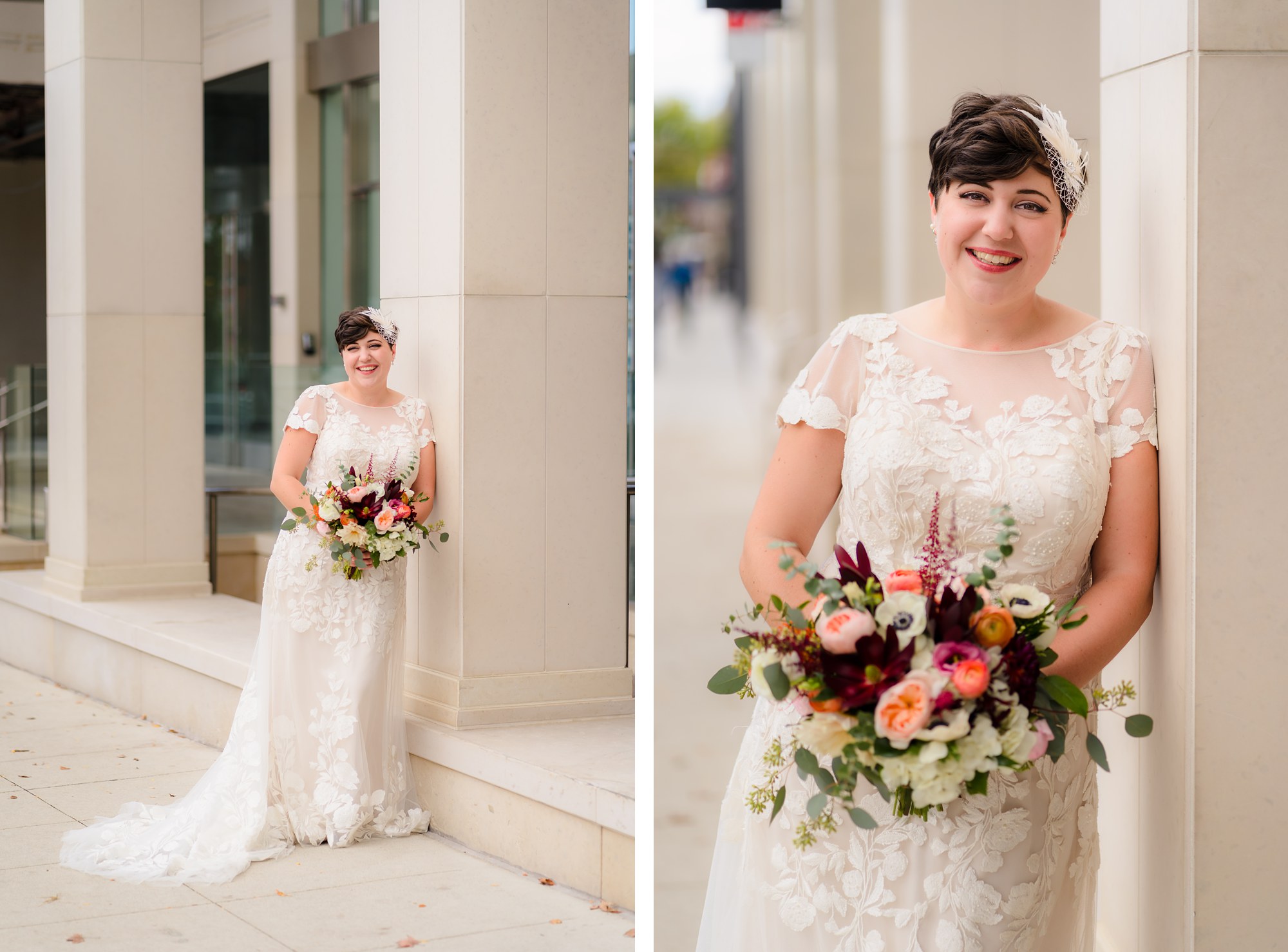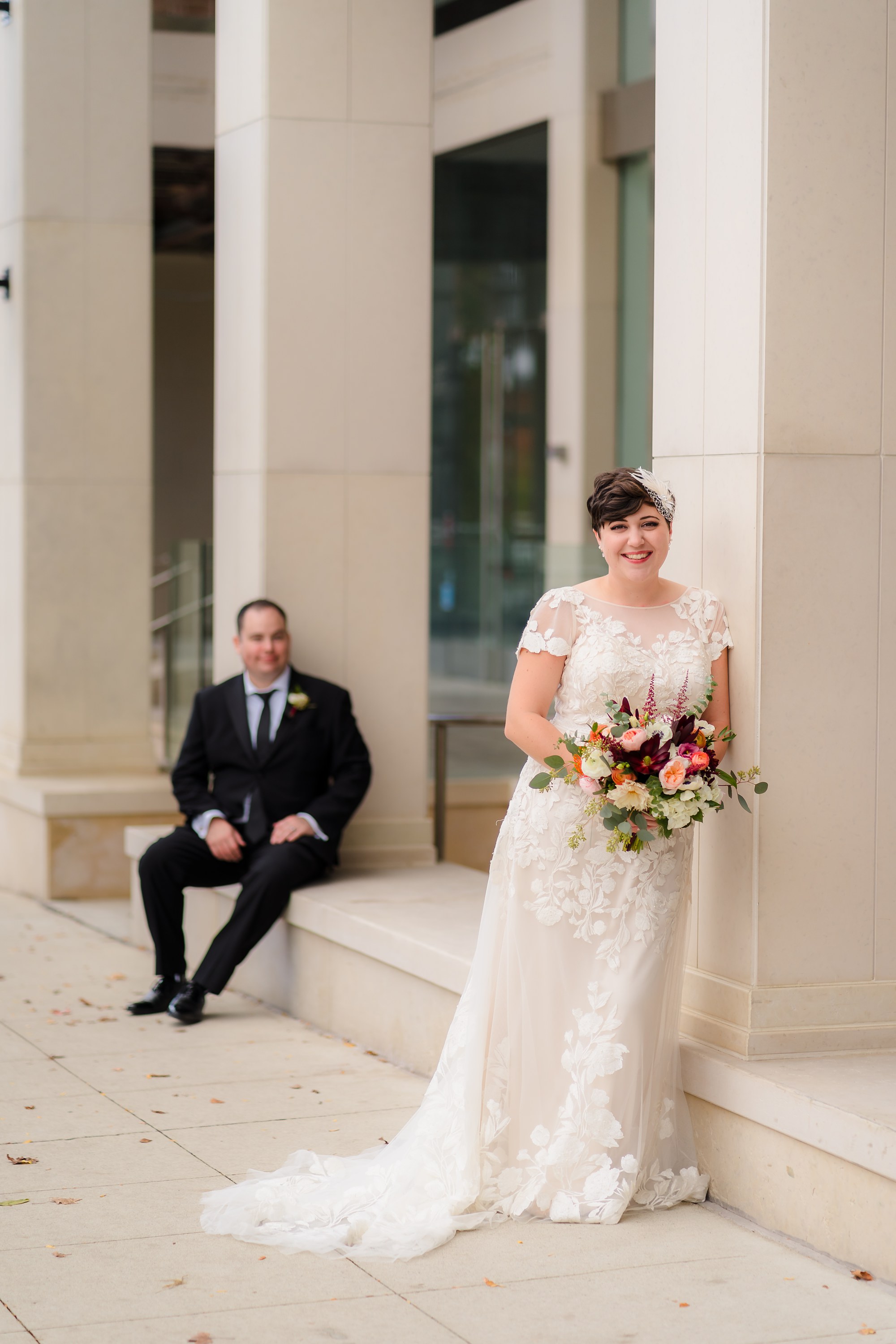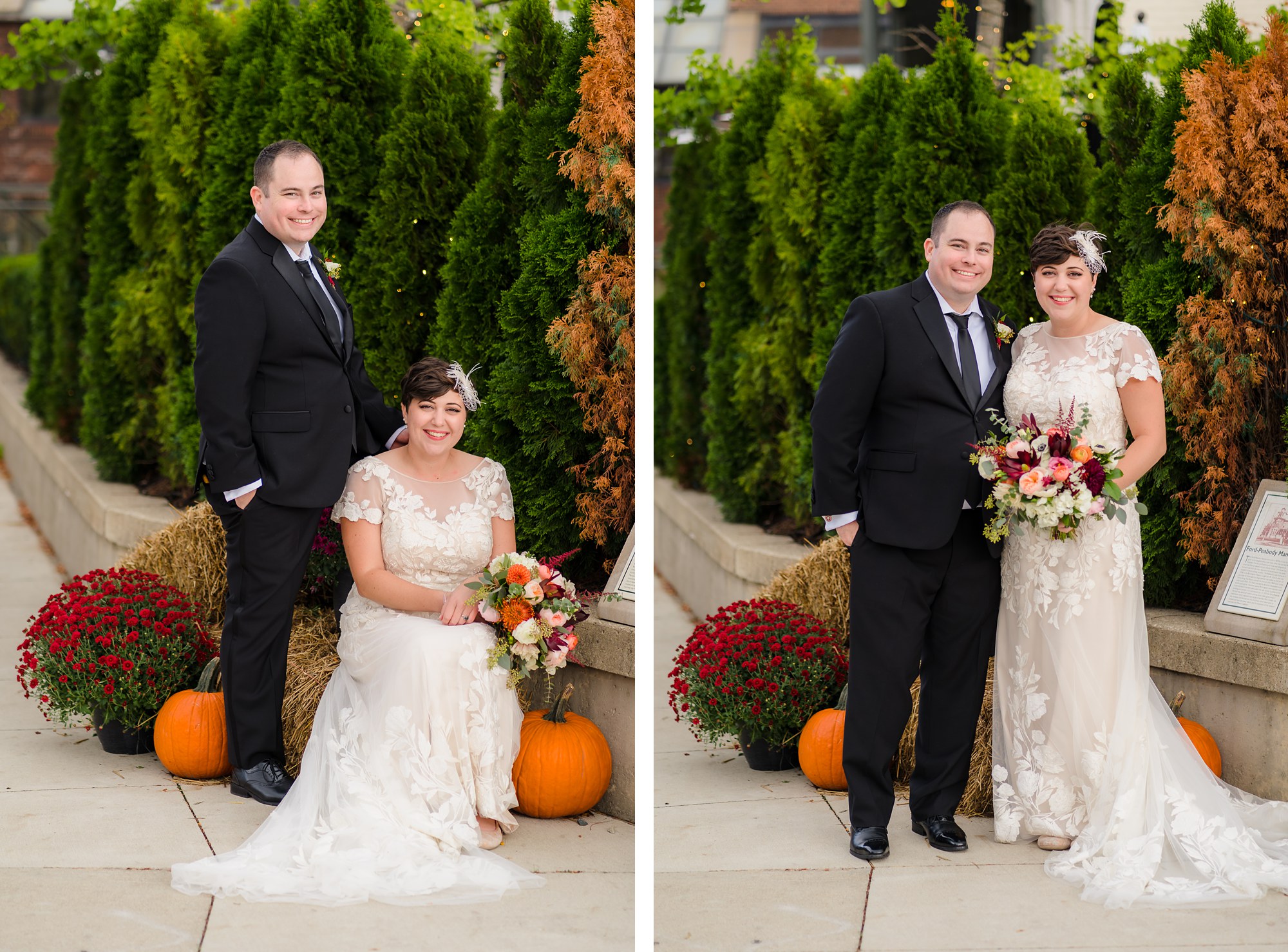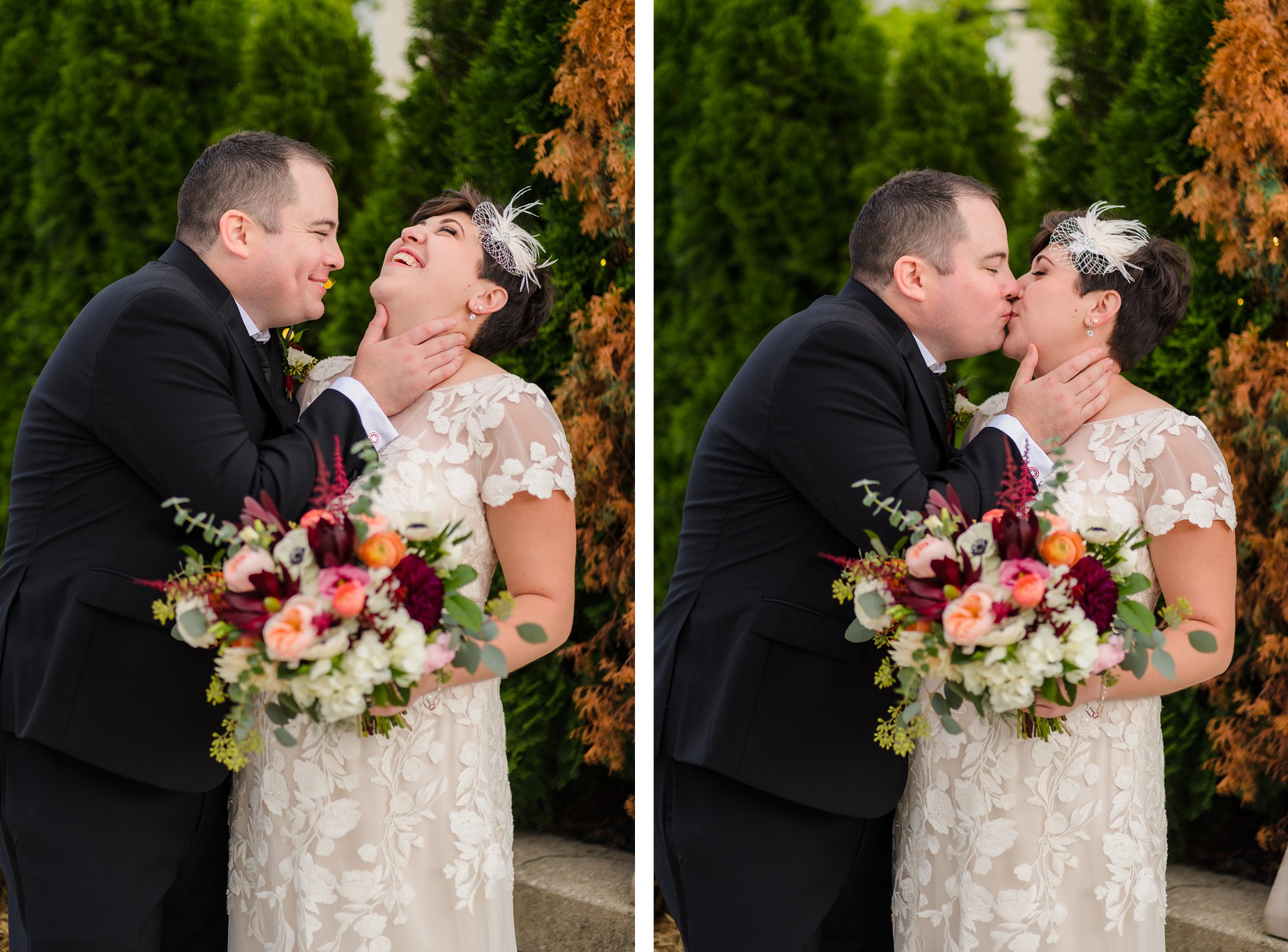 Ceremony Venue :: The Birmingham Community House
Reception Venue :: The Birmingham Community House
Flowers :: Goldner Walsh, Pontiac
Cake :: Crust, Fenton
Bridal Gown :: Melissa Sweet
Tux :: Pronto Uomo
Bridal Hair :: Bridal Beauty Couture
Bridal Makeup :: Stacie @stace.face624
Her Ring :: Designed by Kyle. An Isle Royale Greenstone with a platinum band.
His Ring :: Tungsten from Kramer Jewelry
DJ :: Cinderella DJ