Wedding number 2 of the pandemic for me, and though they are "small" they are no less beautiful. Matt and Jen had some gorgeous weather for their big day, and I adore a good backyard party! Though I think their answers to my little questions are funny and accurate (the first in about 100 weddings to answer that way!)… there's still a place for the grand events. If you decide to go big or small, it doesn't really matter to me, I just want to be there to capture the images that you will truly cherish. And having a big wedding party or custom wedding favors or a huge cake doesn't really matter in the end. My favorite details are the ones on your body…some flowers, some rings, a pretty dress, and the smiles on your faces.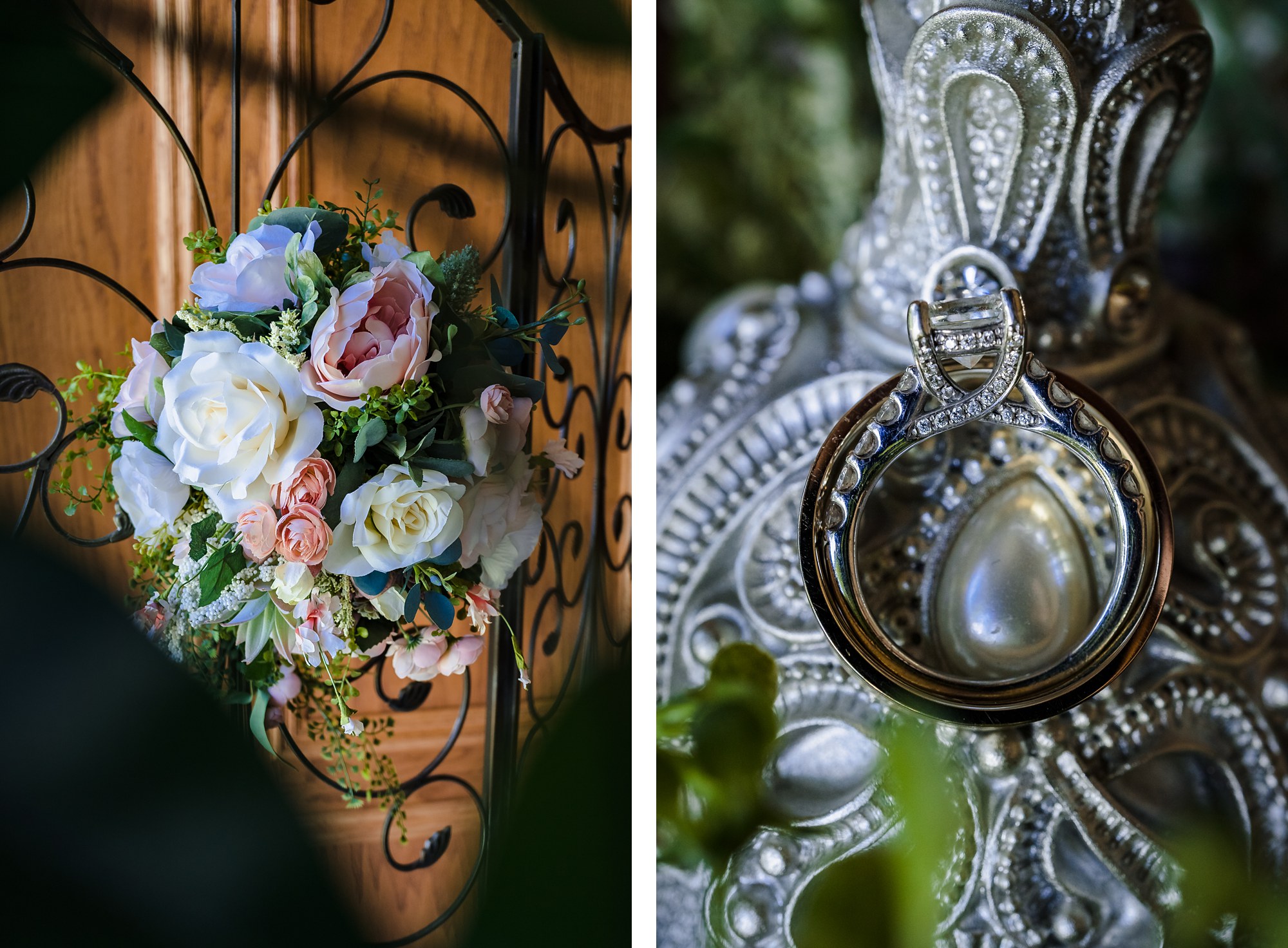 We met a Midland Young Professionals Networking Event on Aug 29th. Both of us nearly didn't attend due to our schedule. Jen came late, which is how I noticed her. We then struck up a conversation and discussed having a drink. She took my card and said she would "call me". She then let me twist in wind for 2 days and I assumed I would never hear back. Then I got a message that changed my life, "Are you still up for that drink?" And the rest is history. – Matt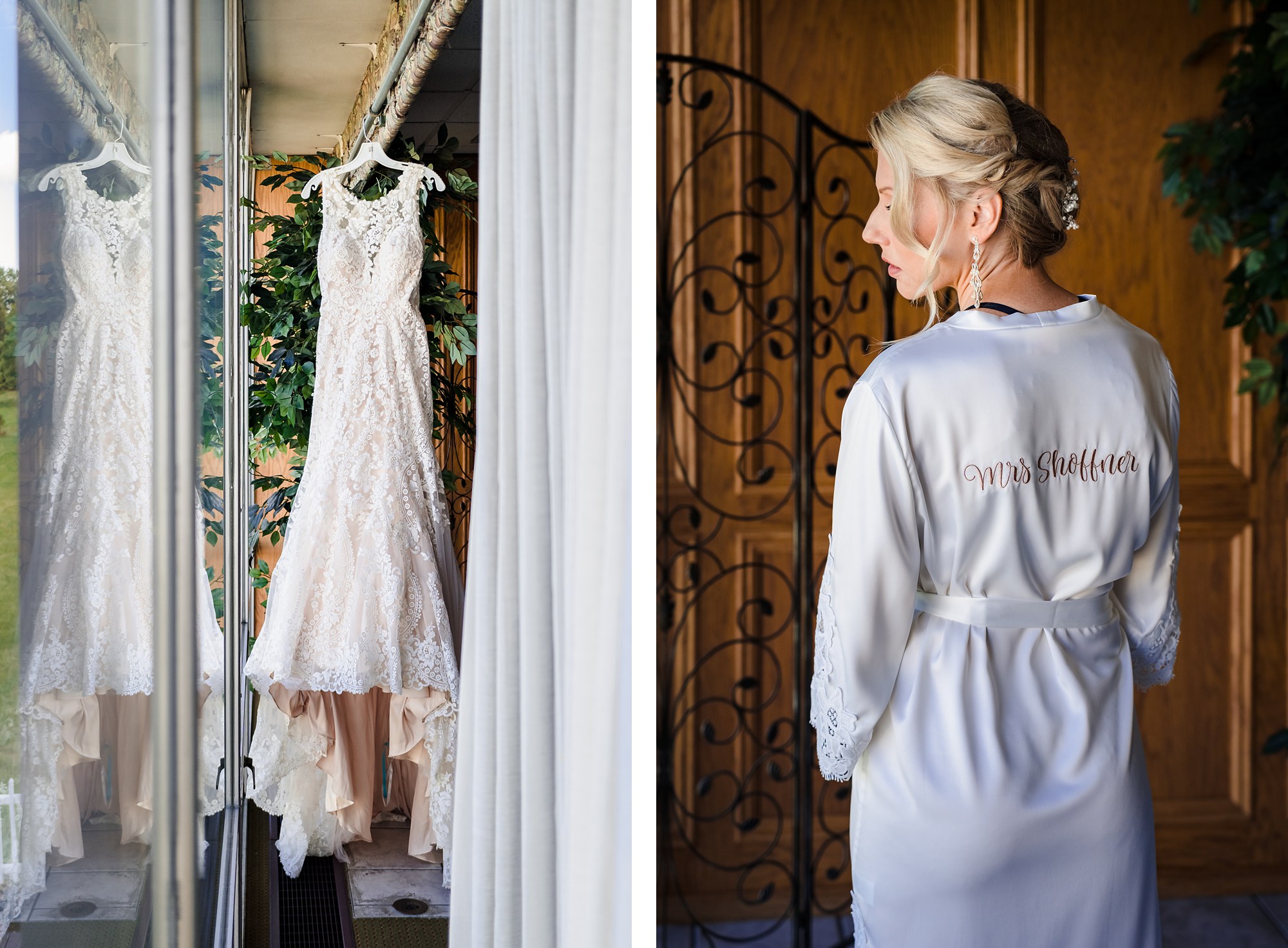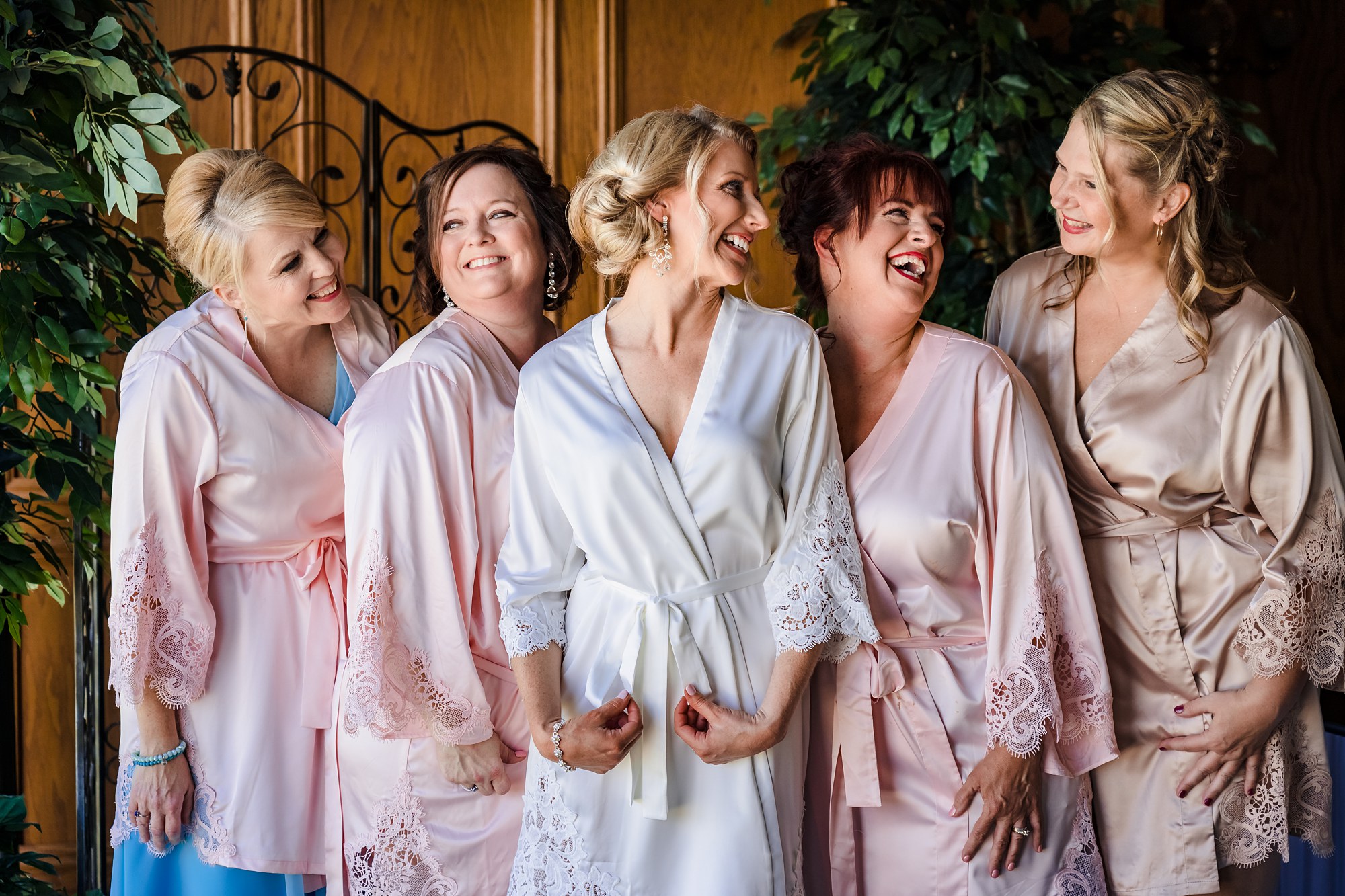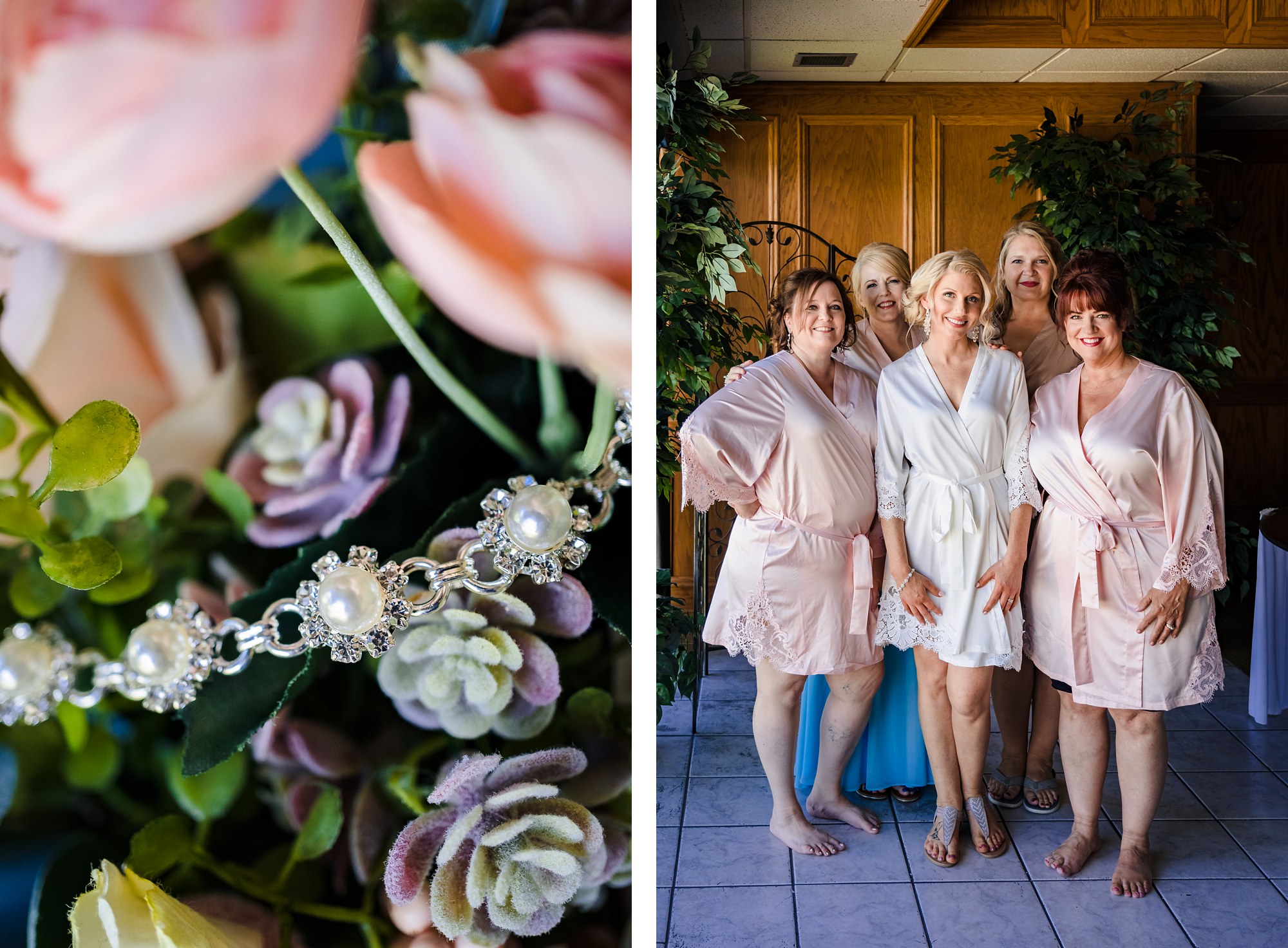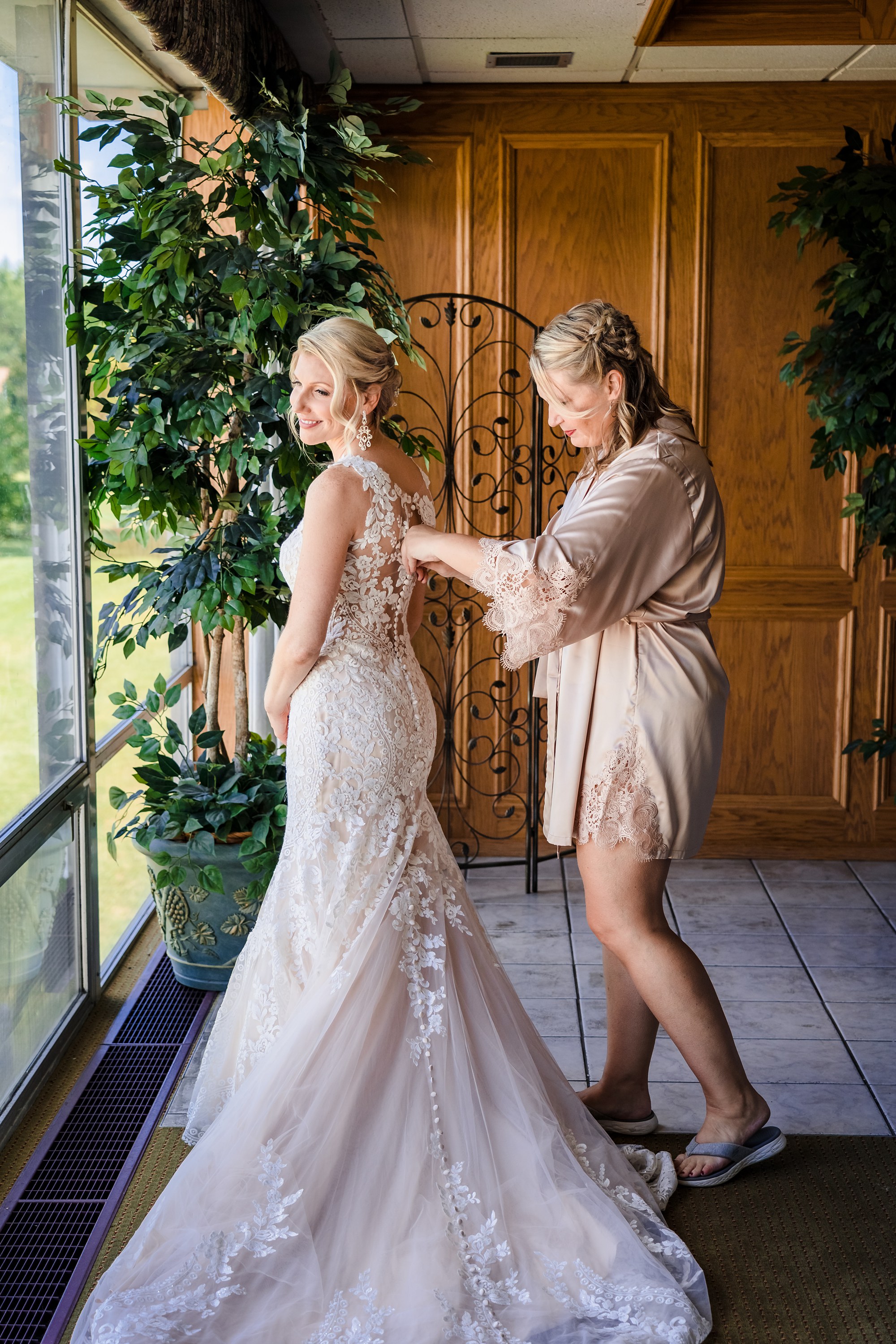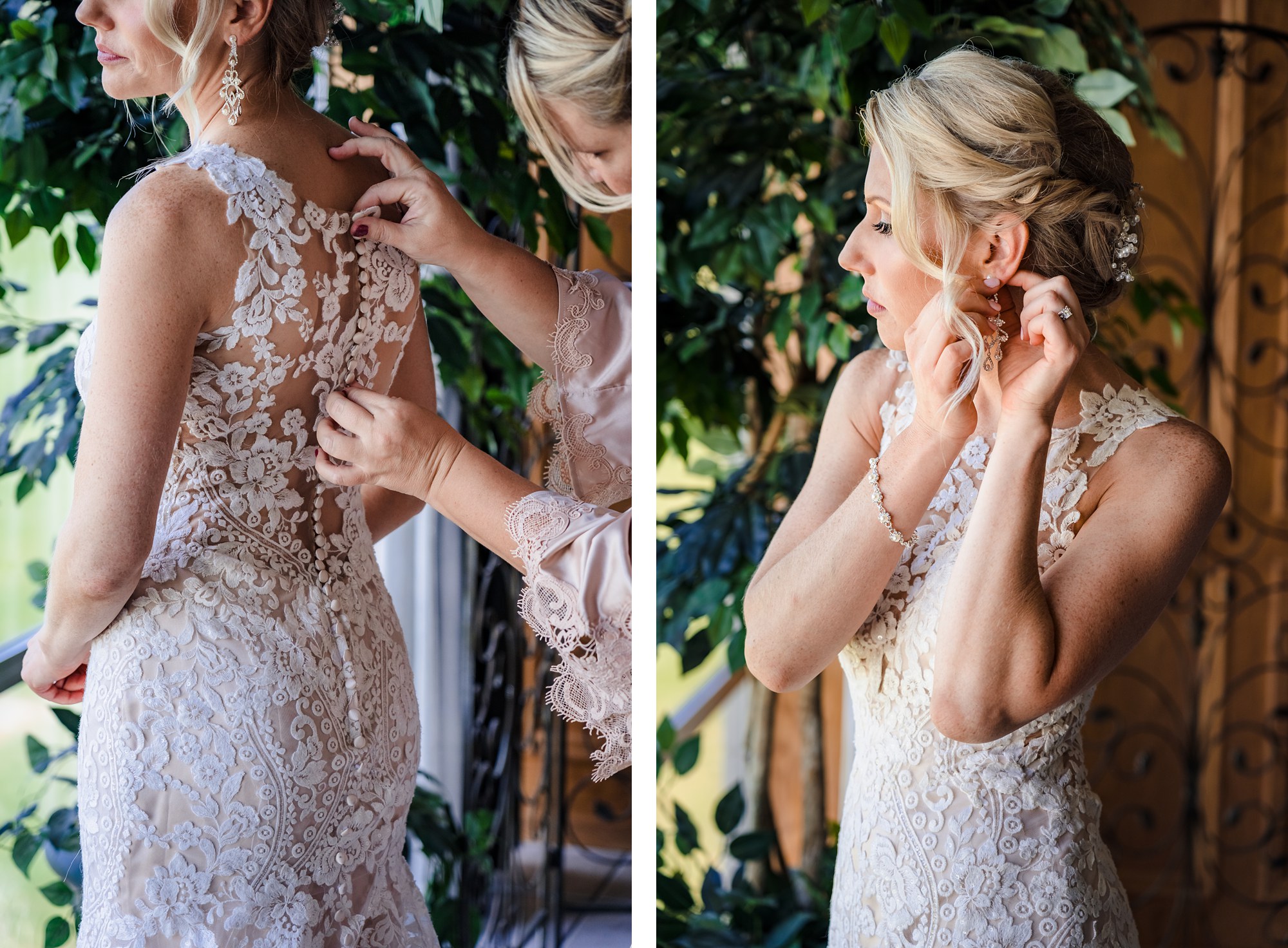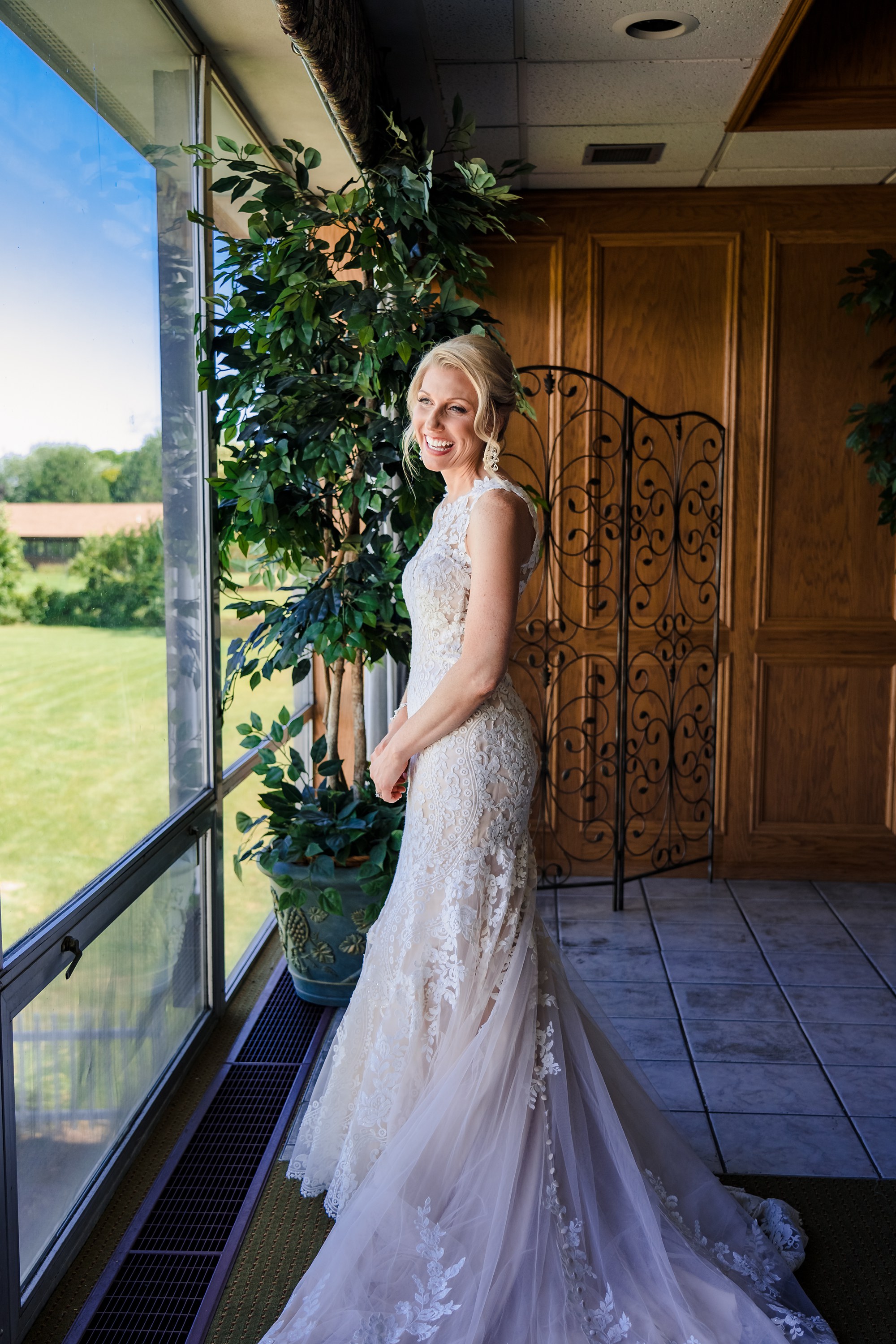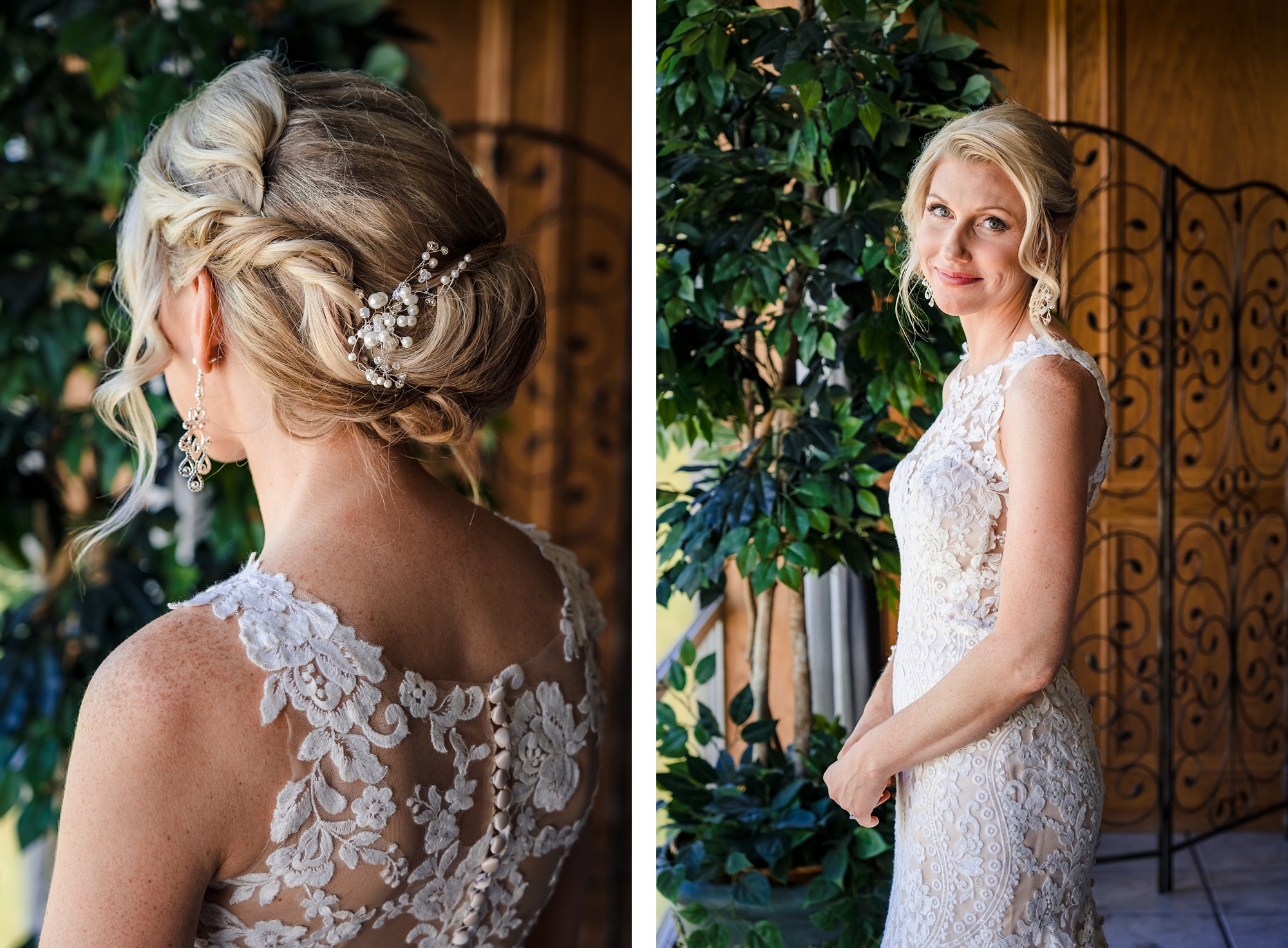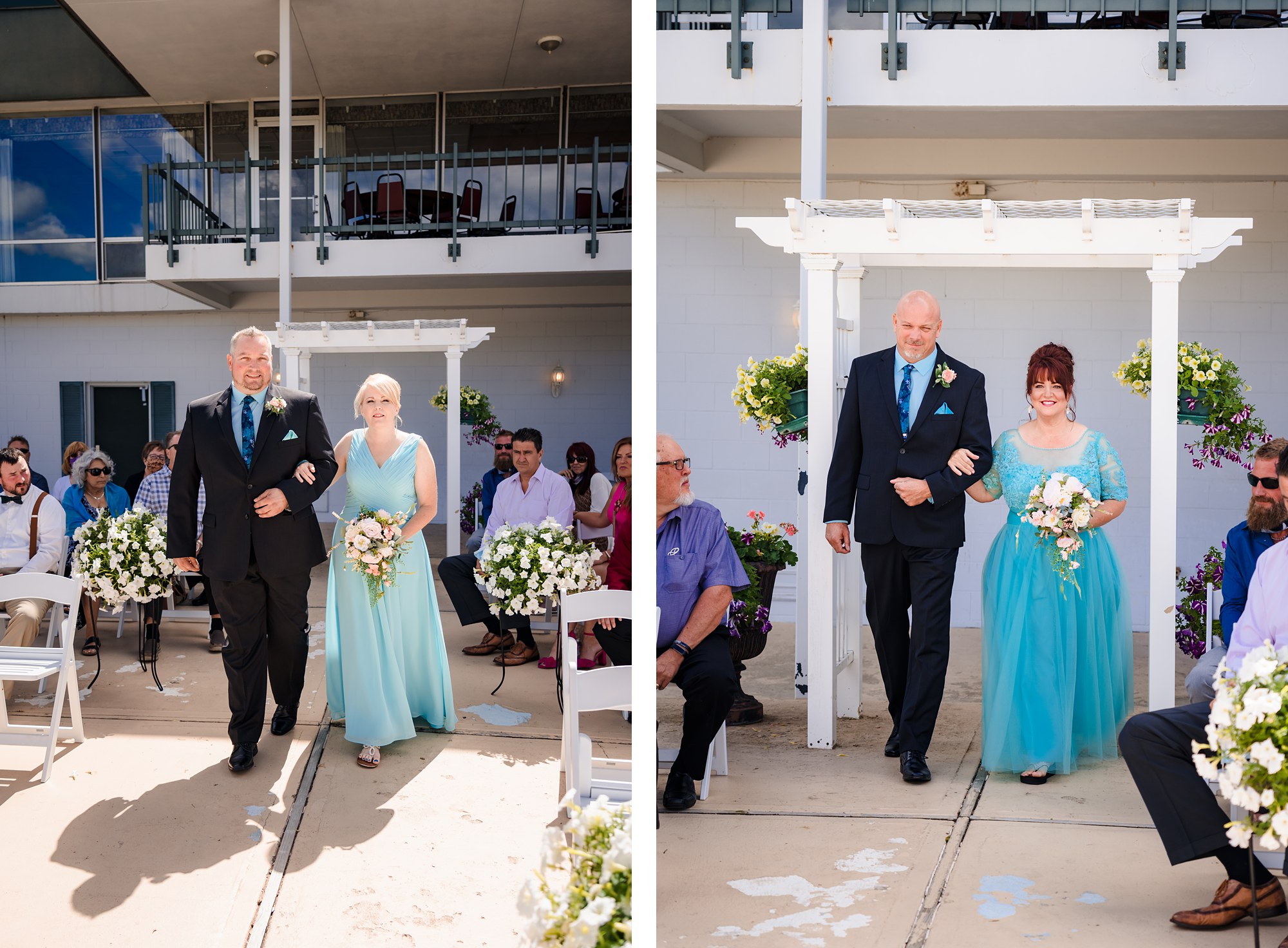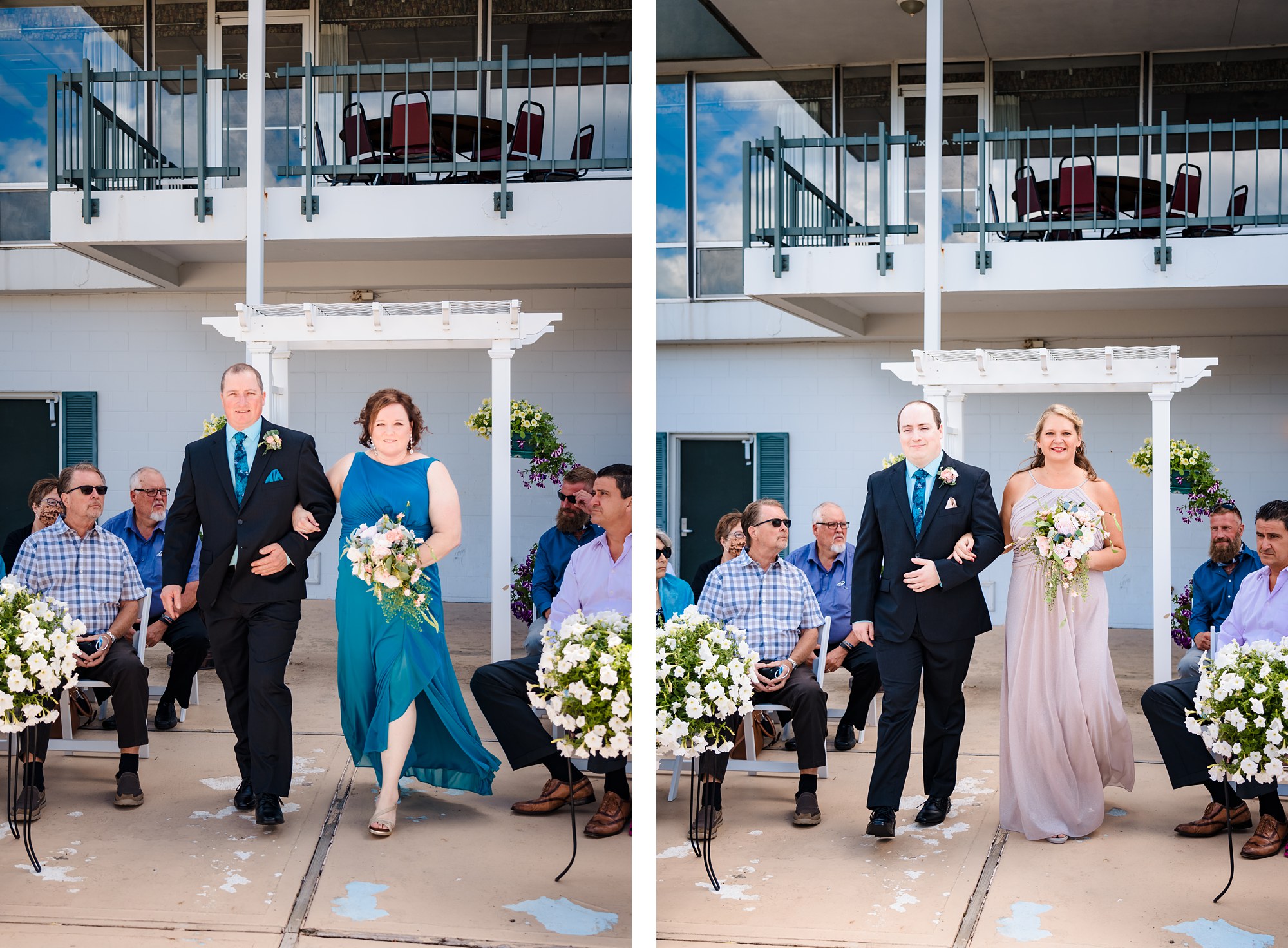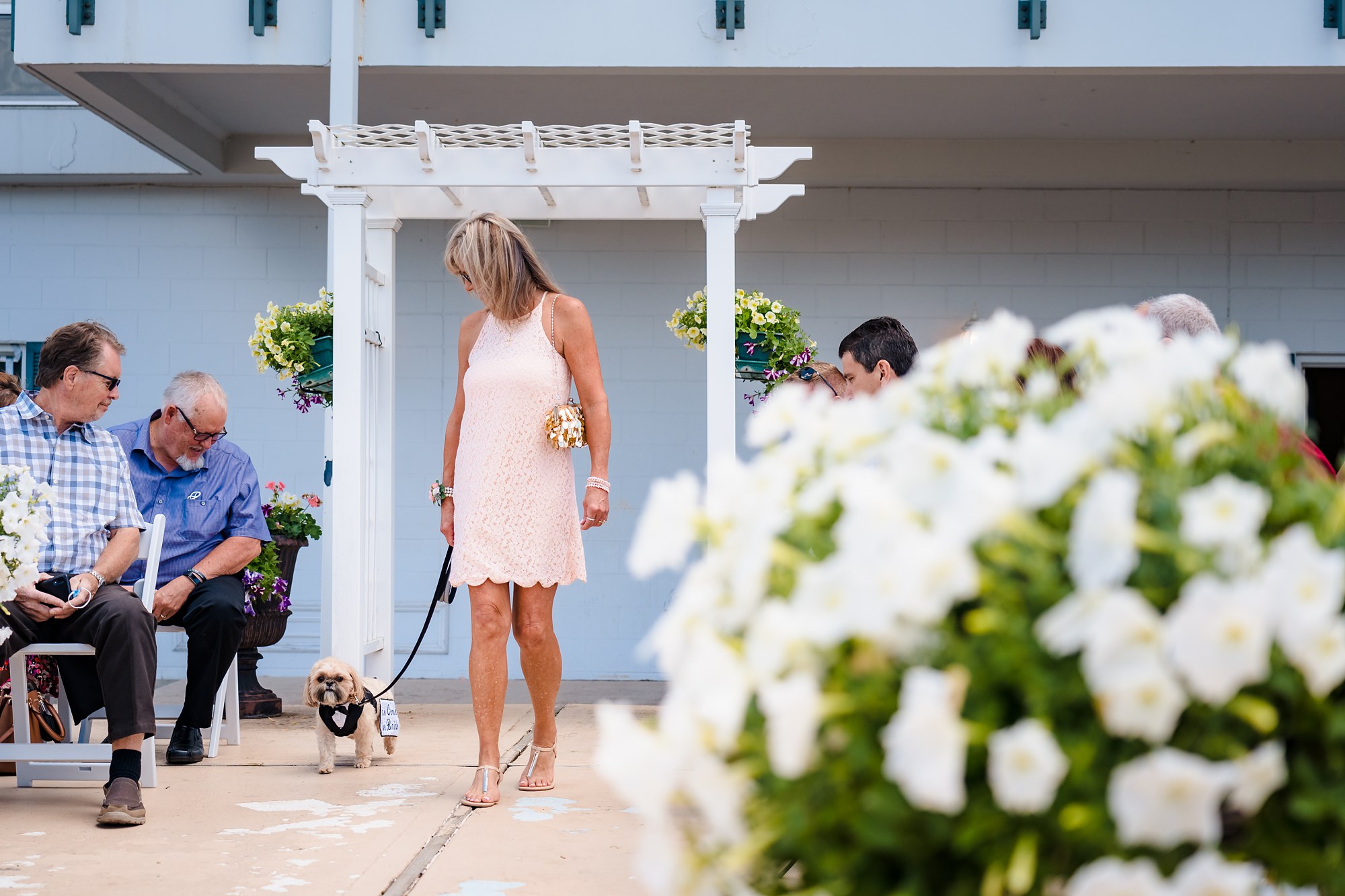 Seeing Jen at the end of the aisle made everything worth it. I was already a crying mess… seeing how unbelievably gorgeous she was in her dress was too much. Hearing her read he vows was a close second, but that first glimpse still takes my breath away. – Matt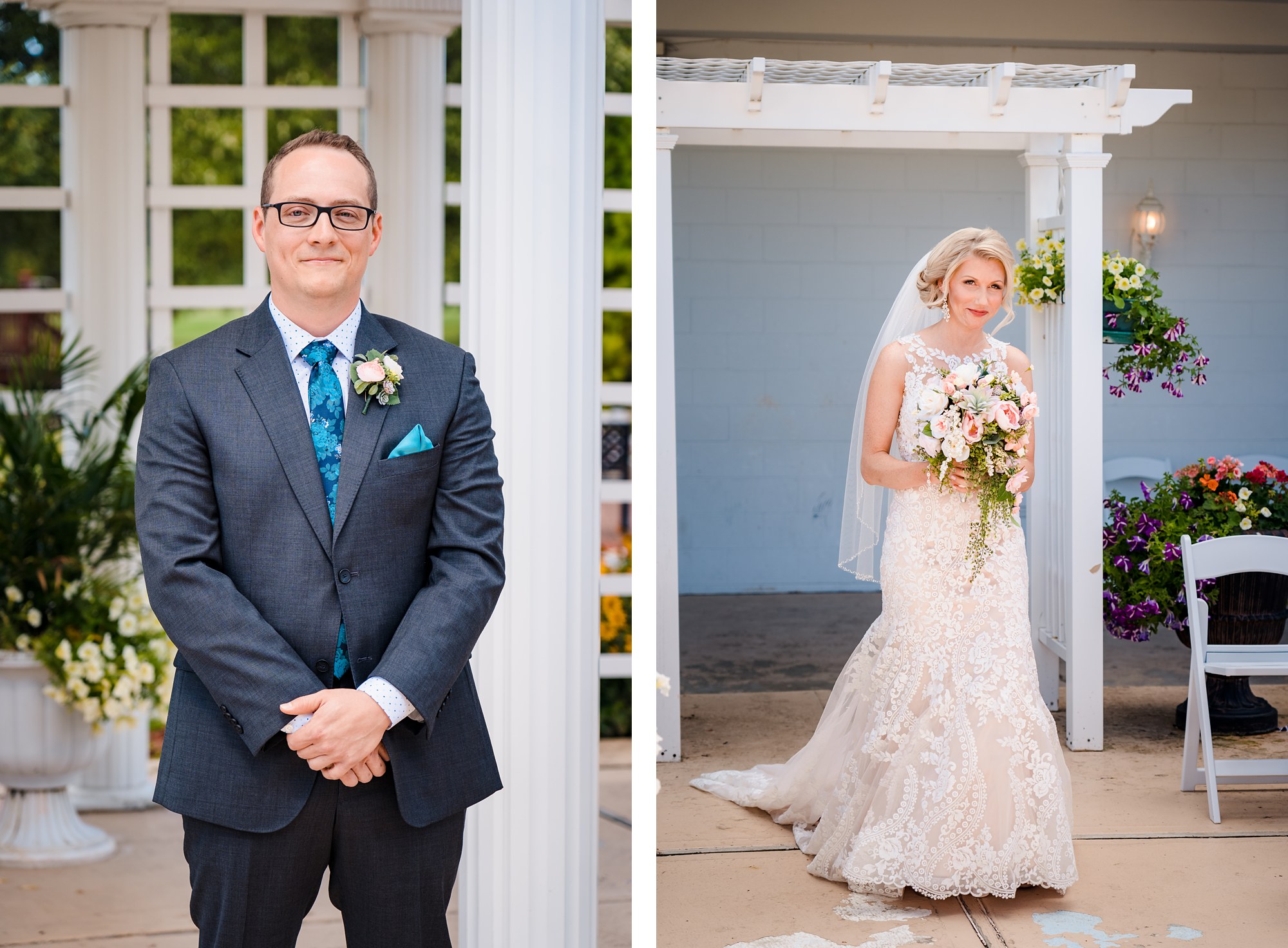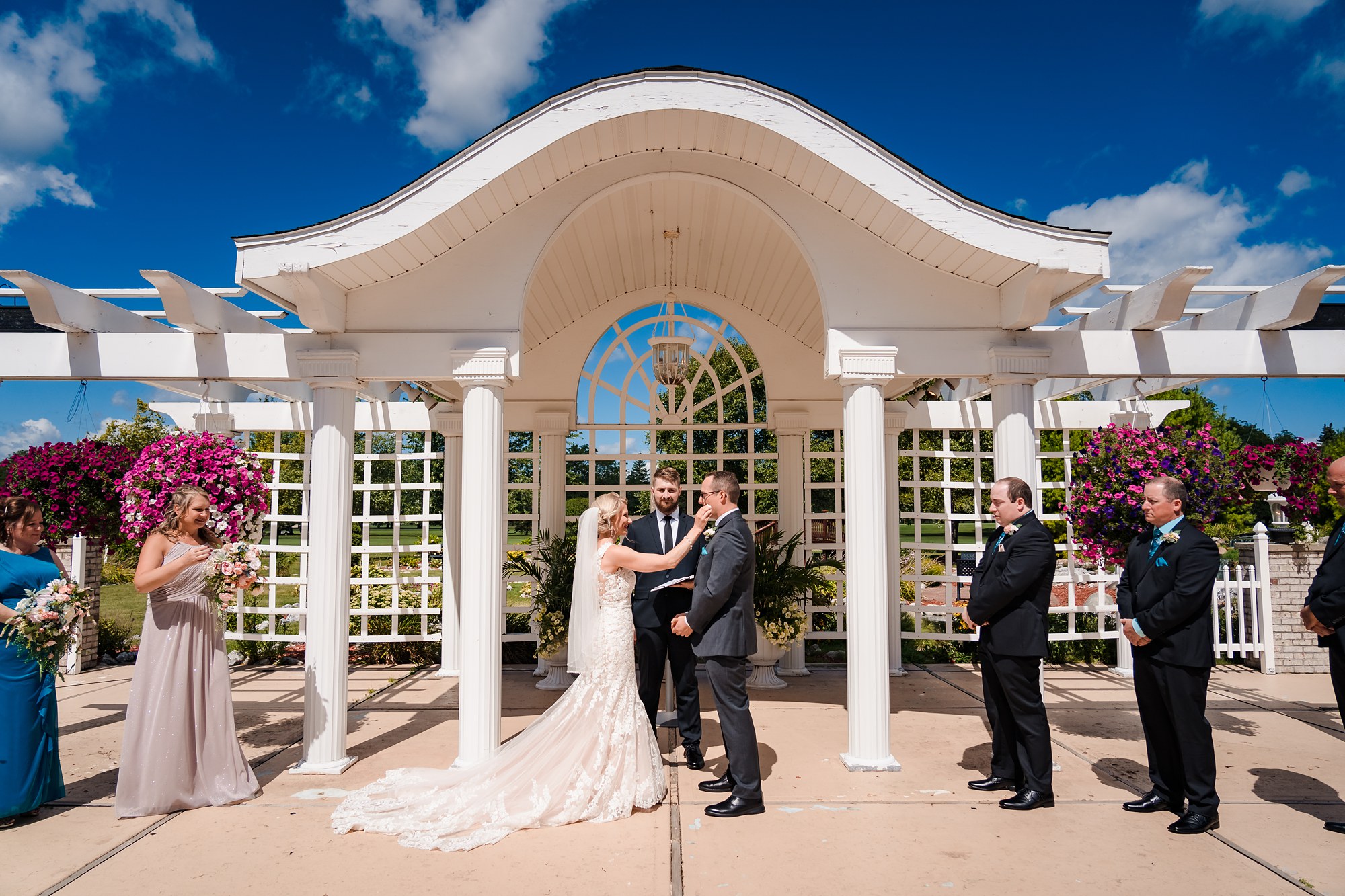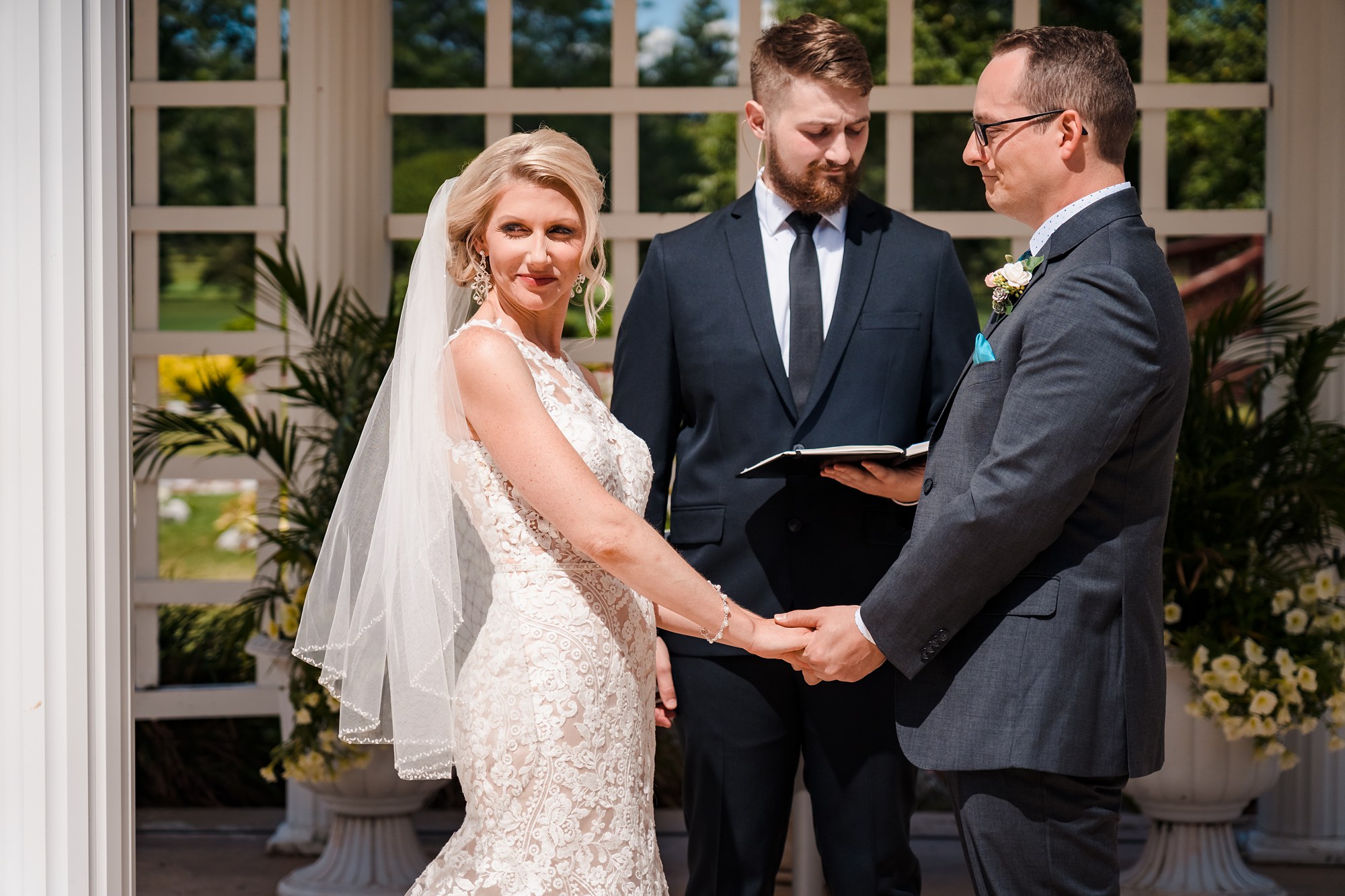 We met on August 29, 2018. We were engaged on August 29, 2019. We were married on August 29, 2020. Guess who isn't forgetting their anniversary? – Matt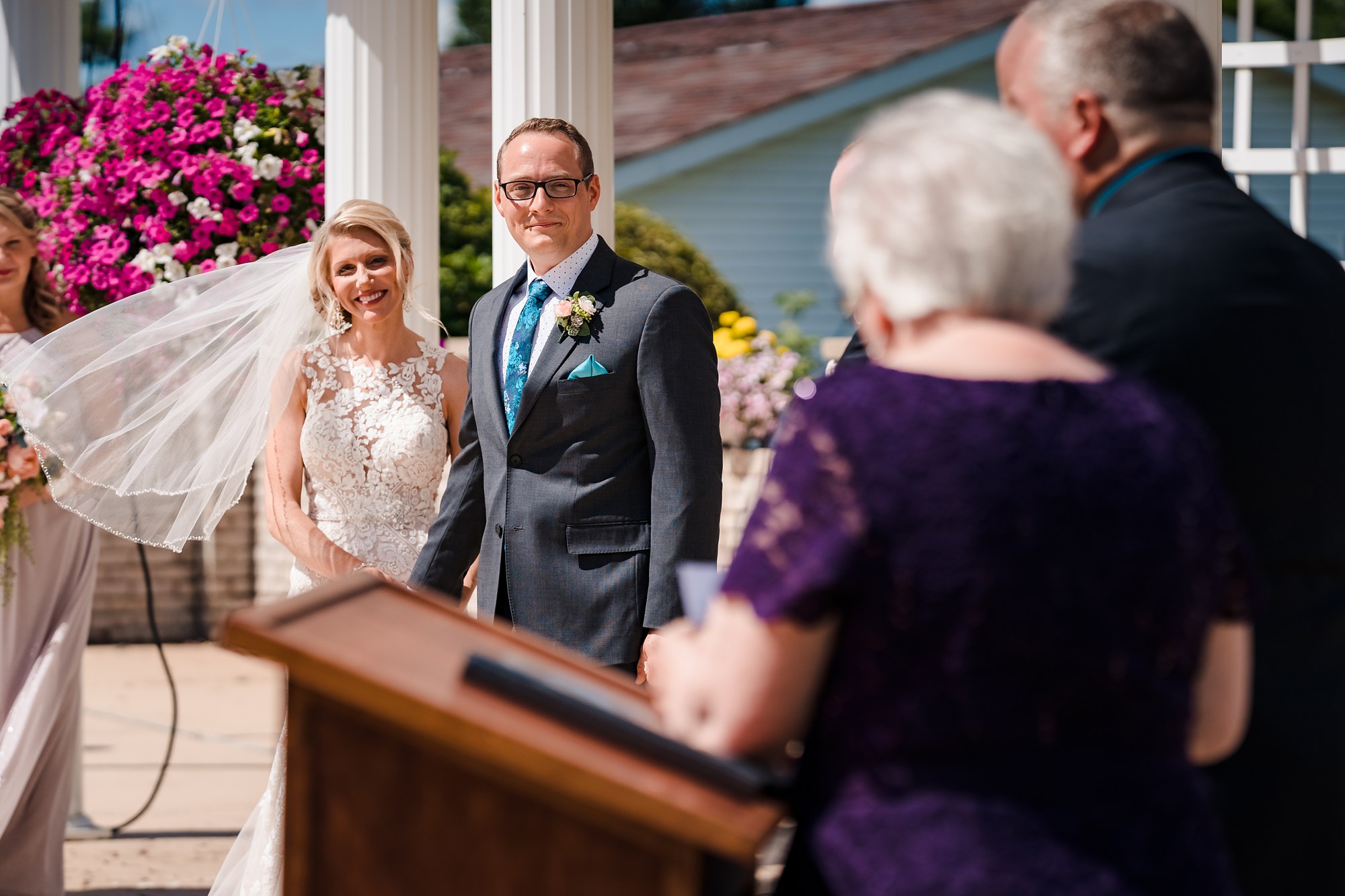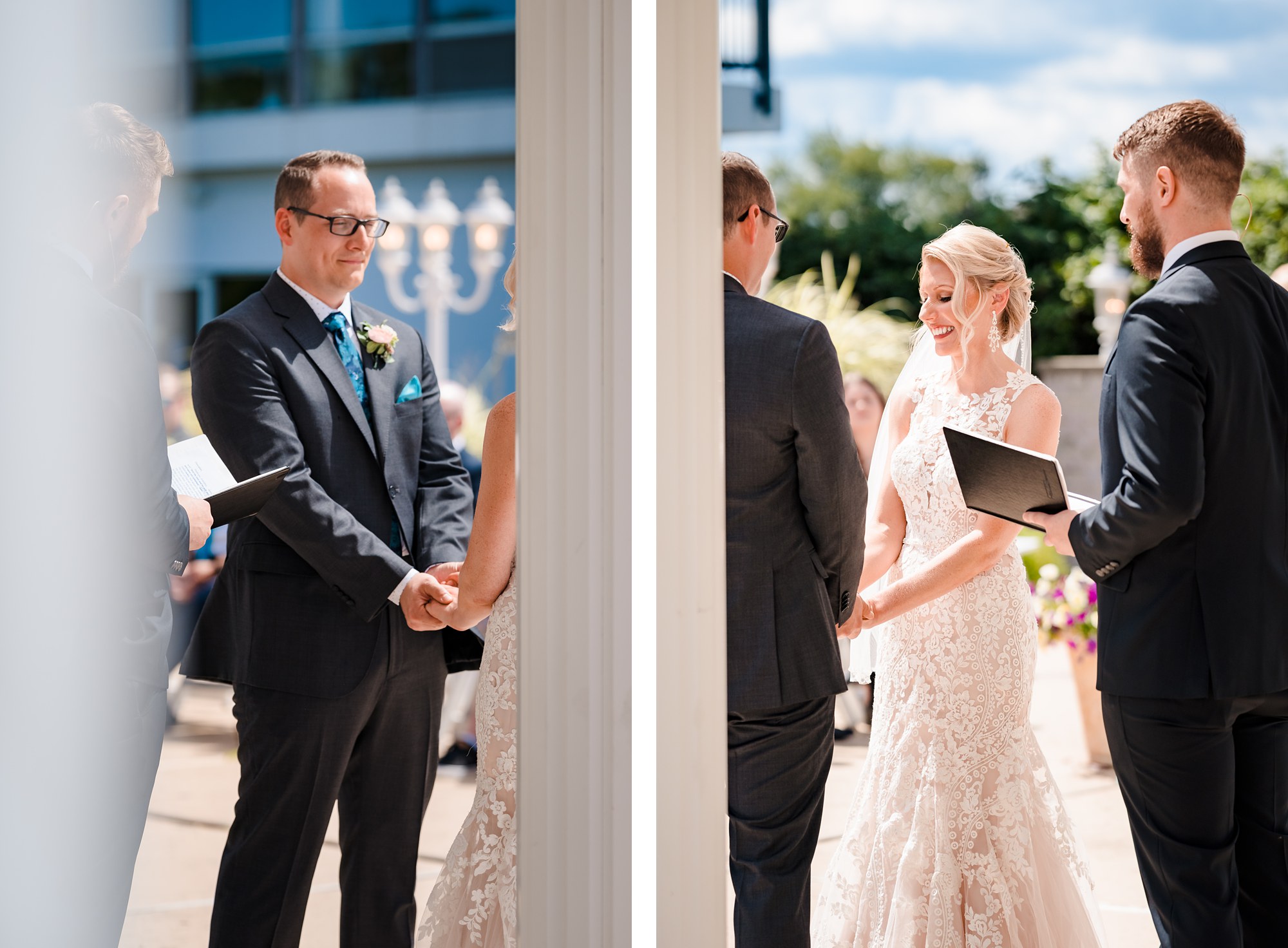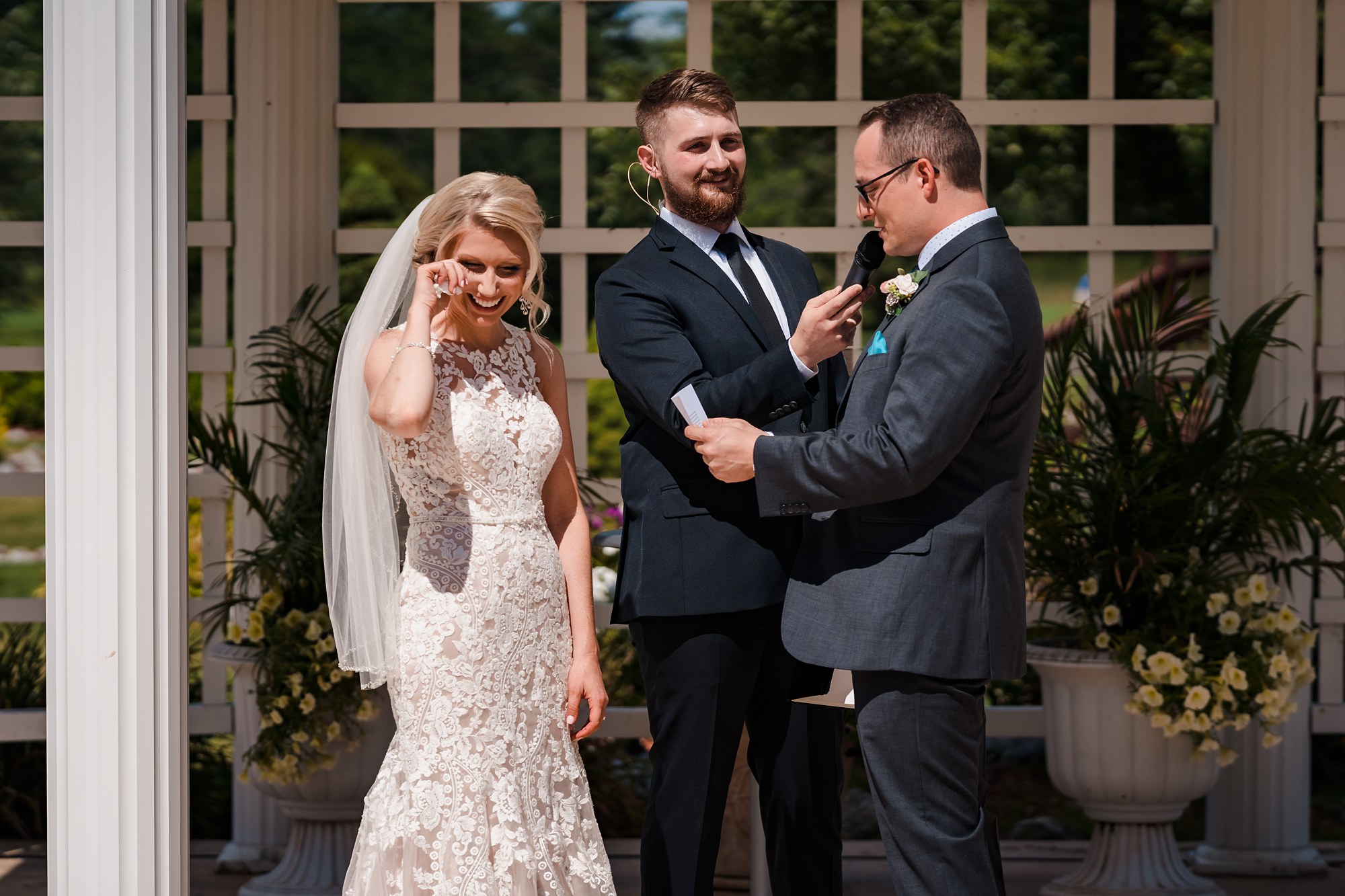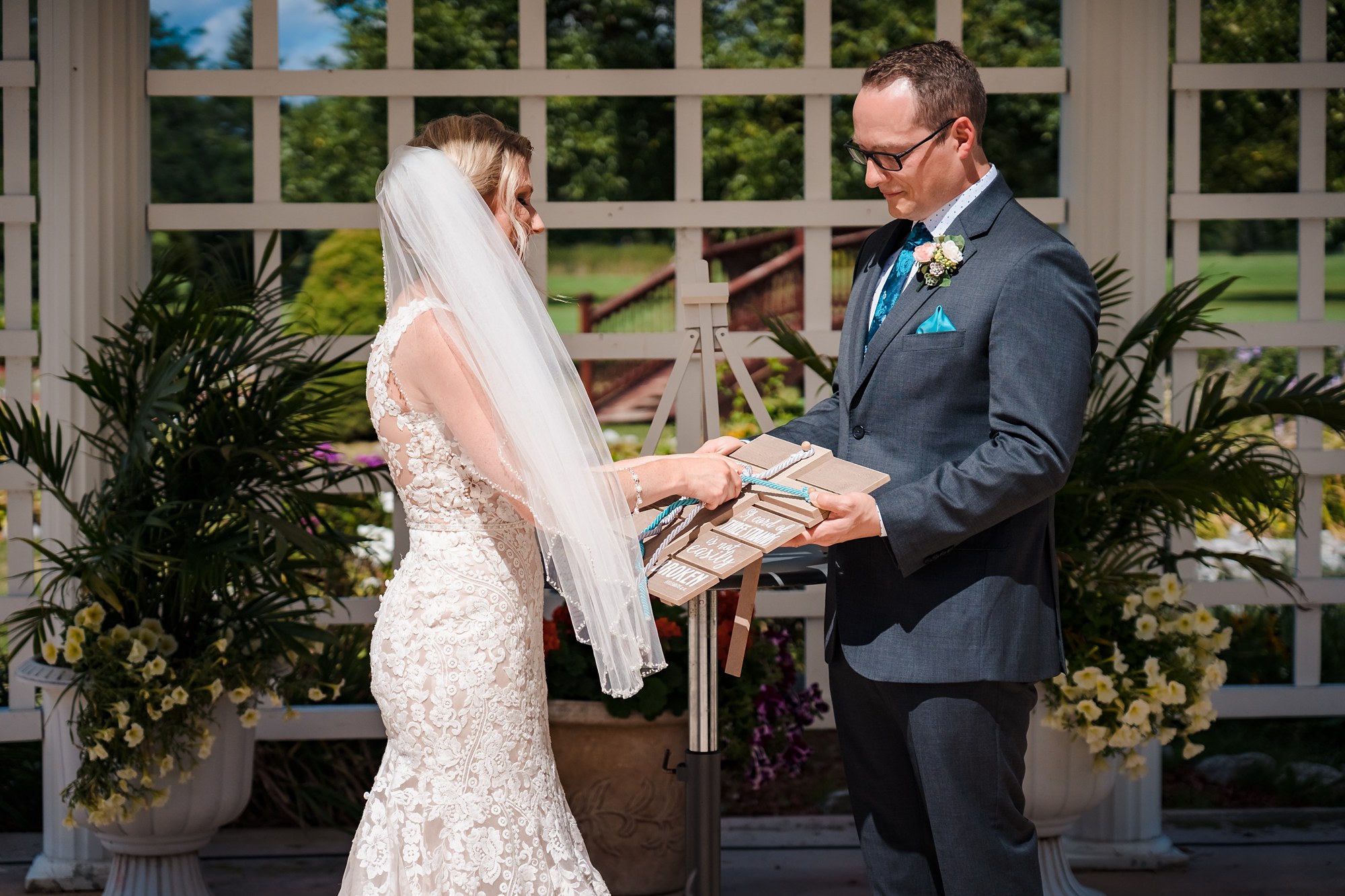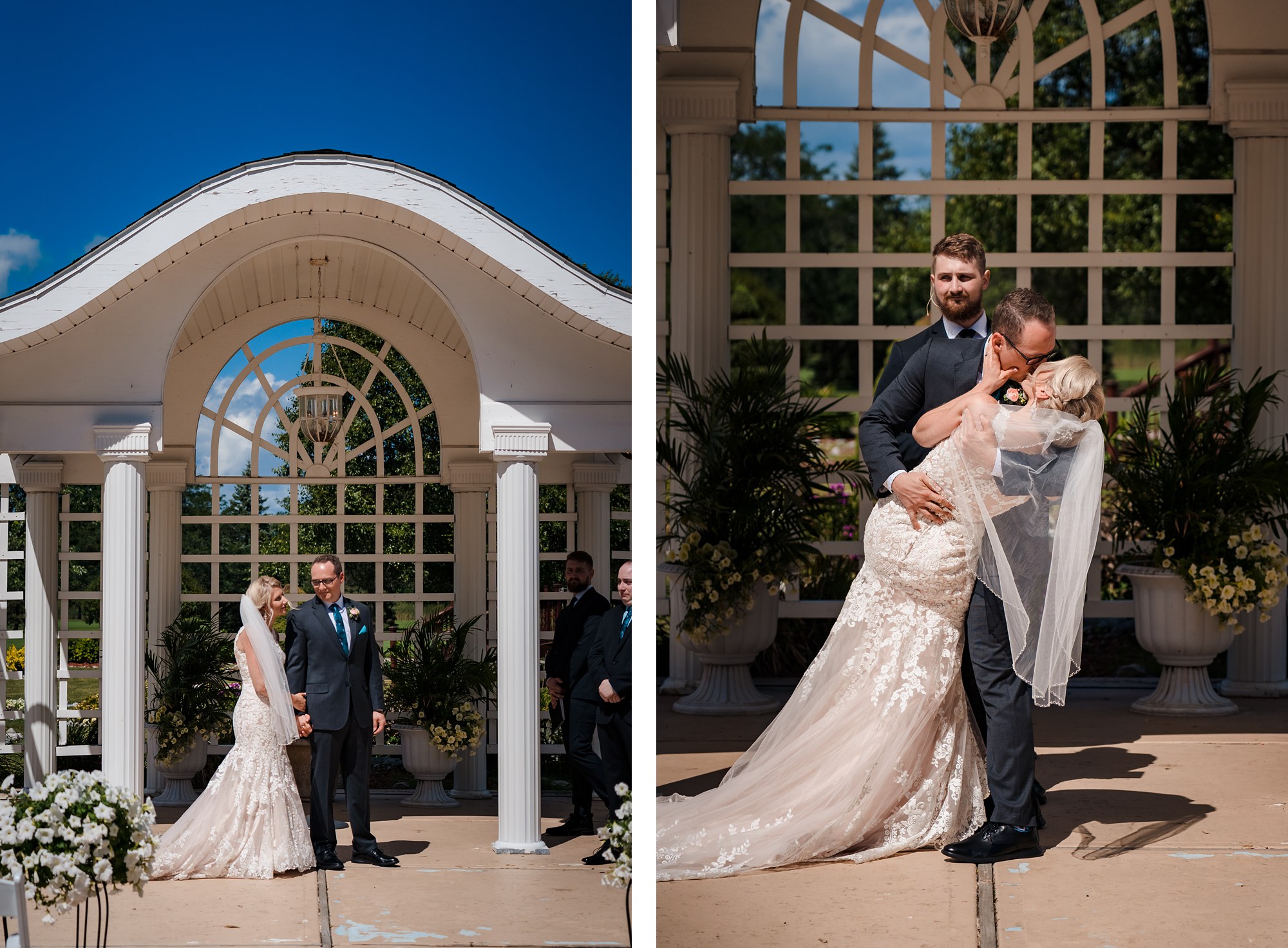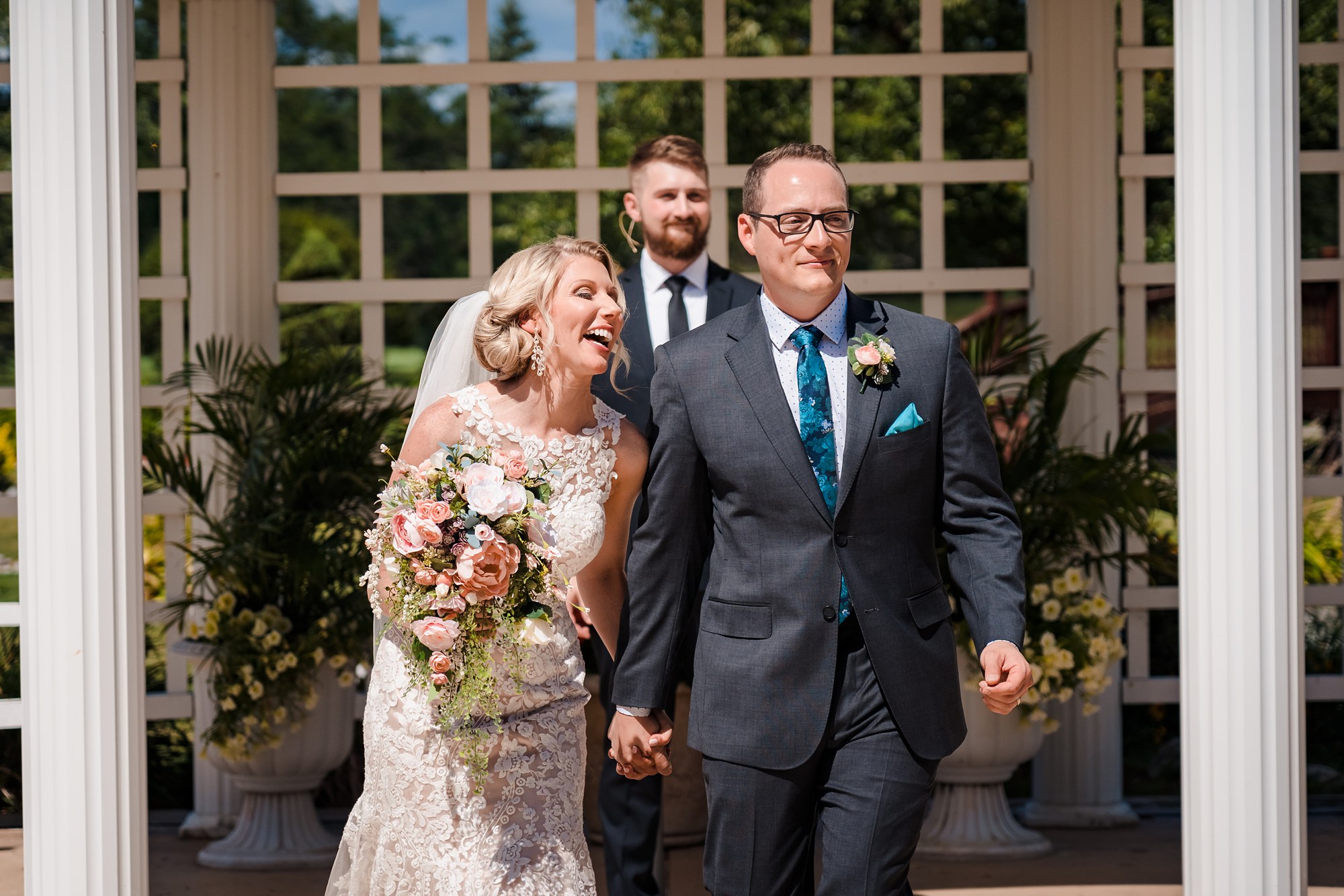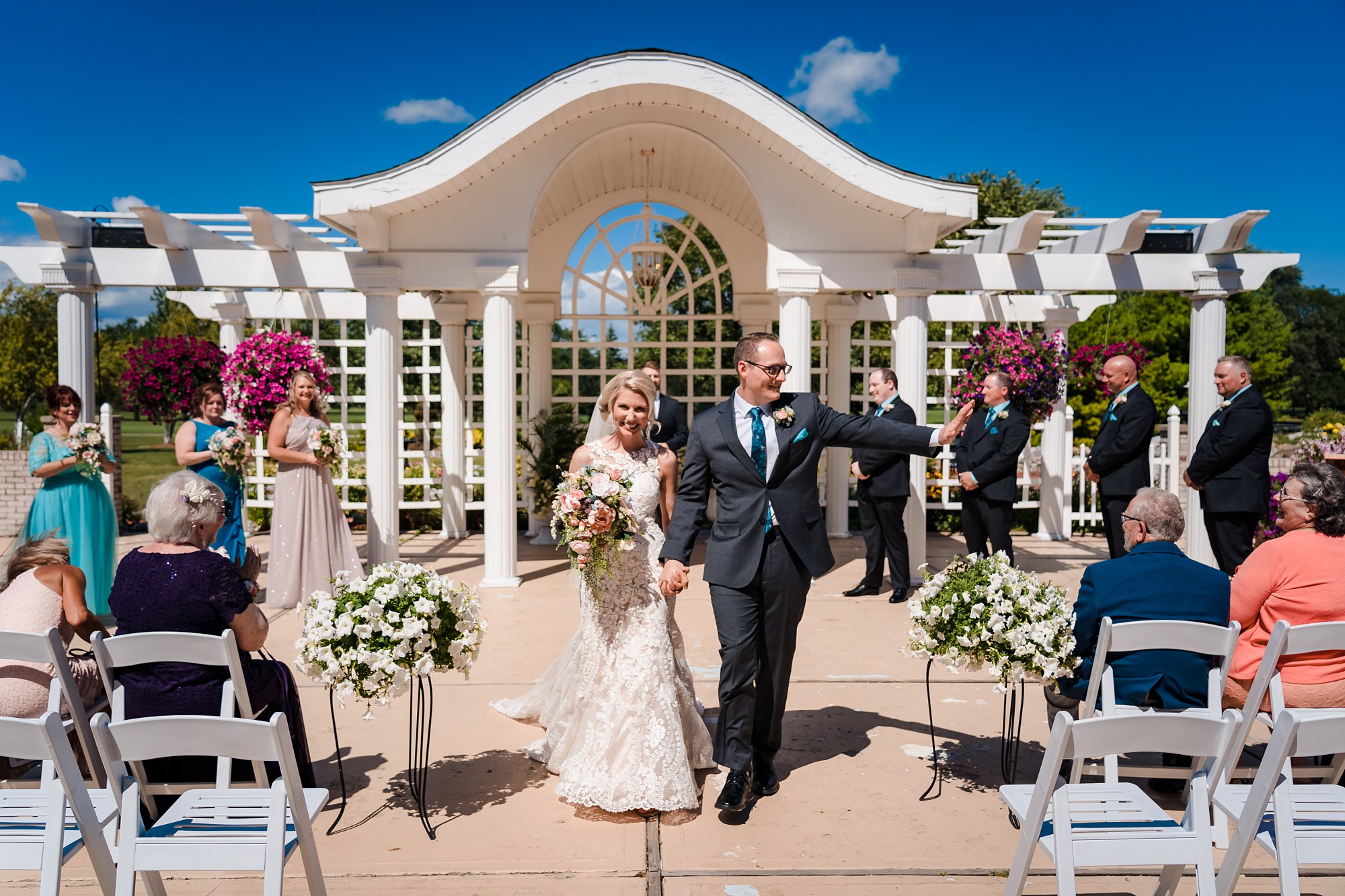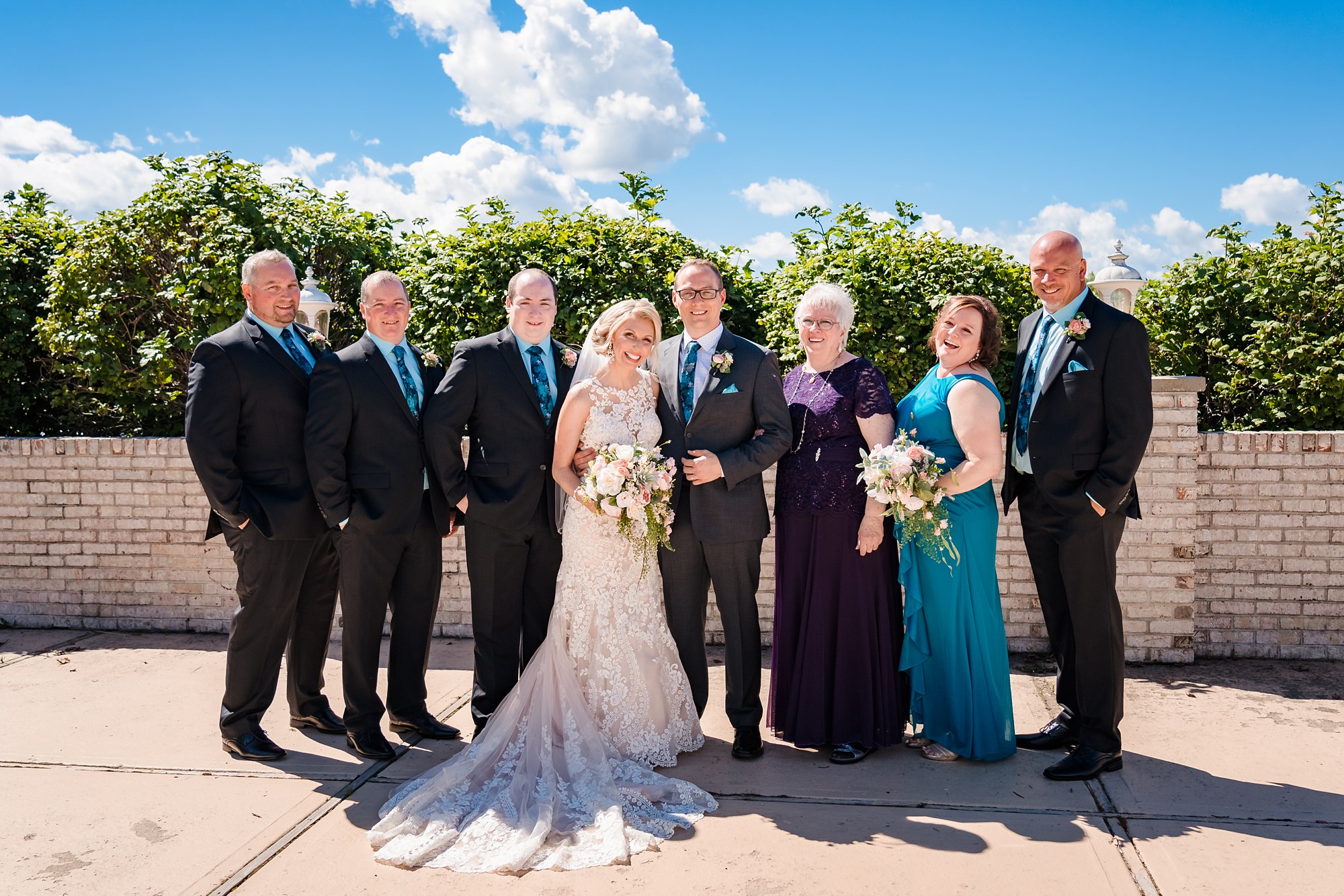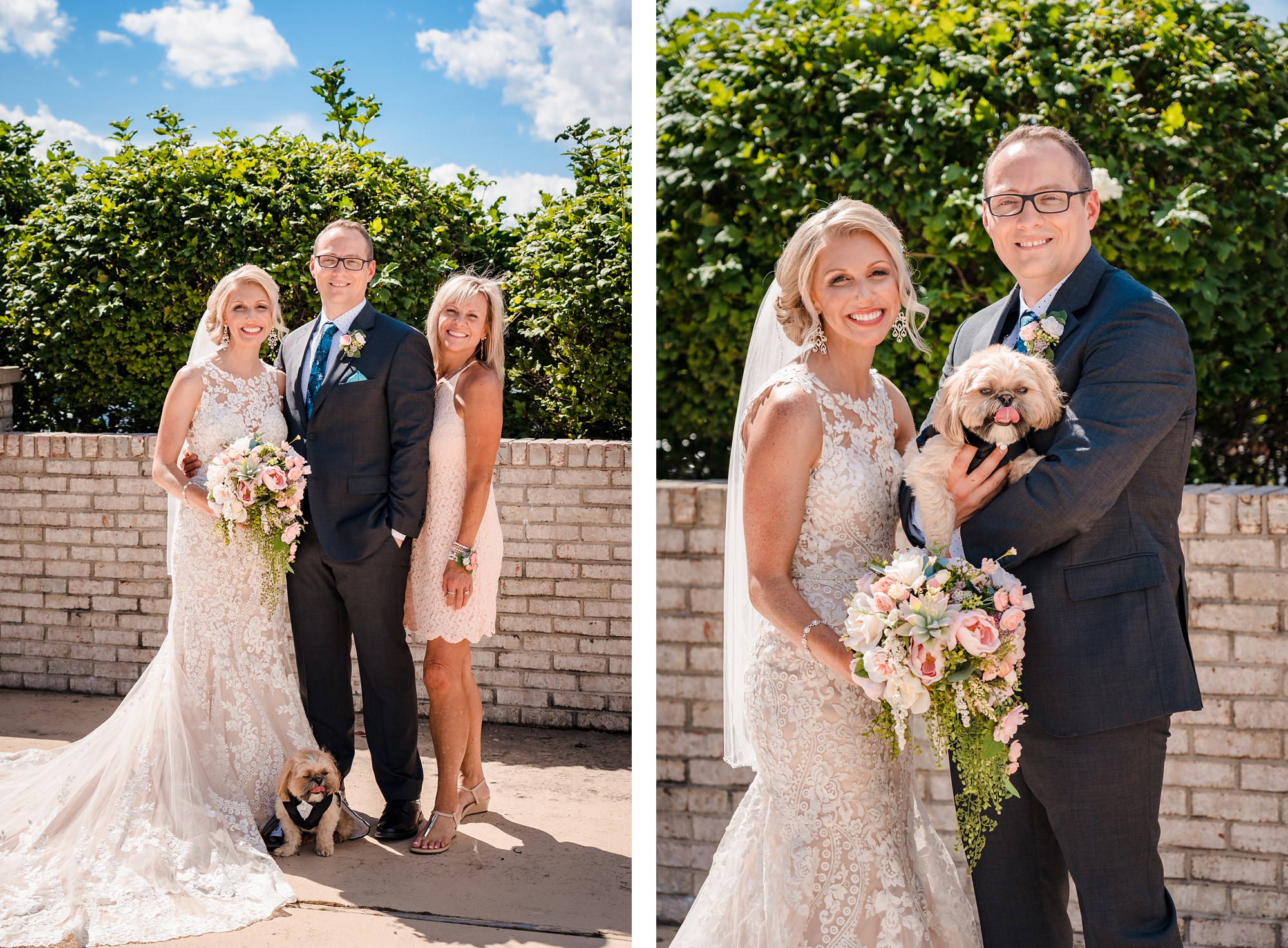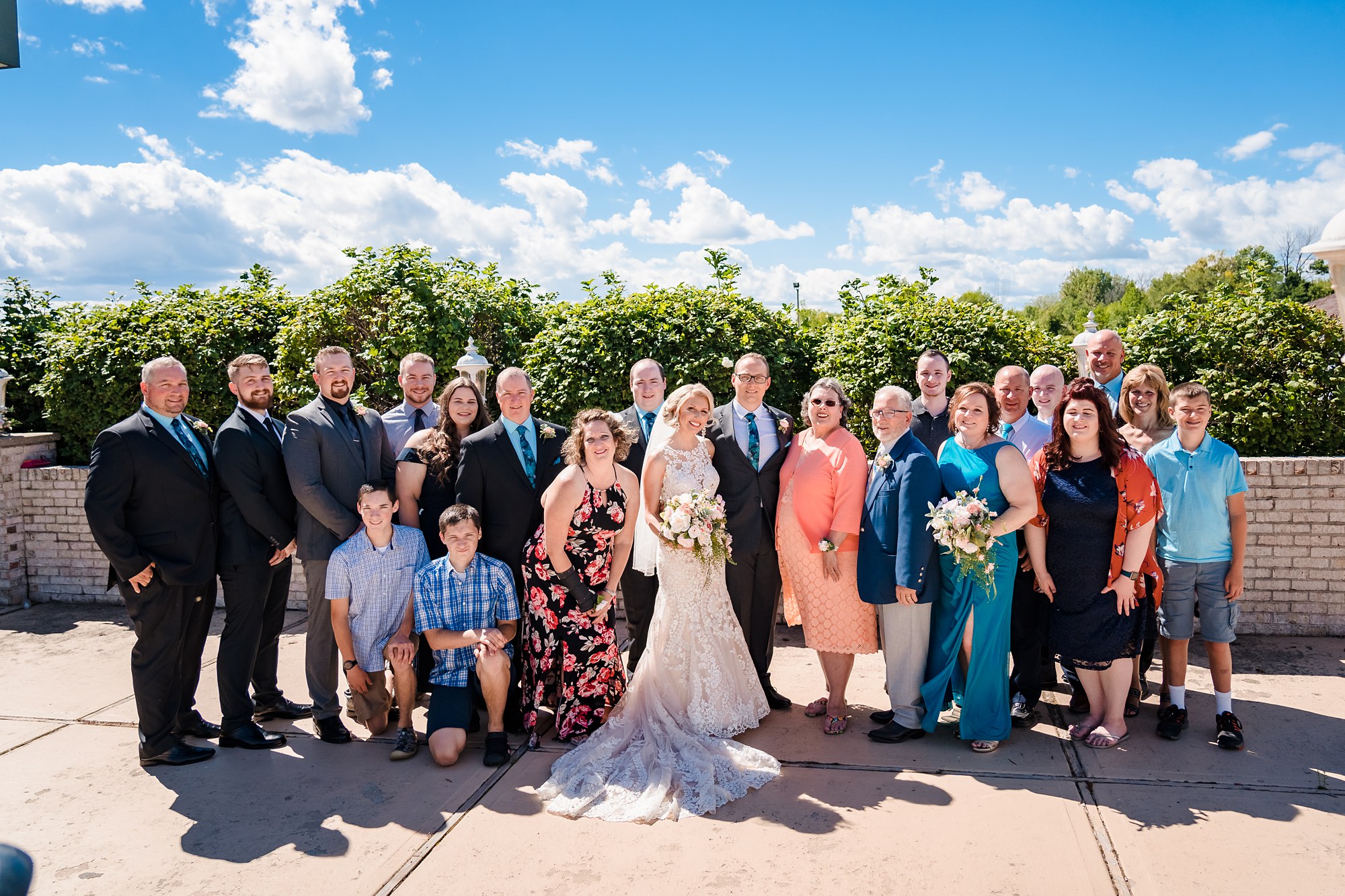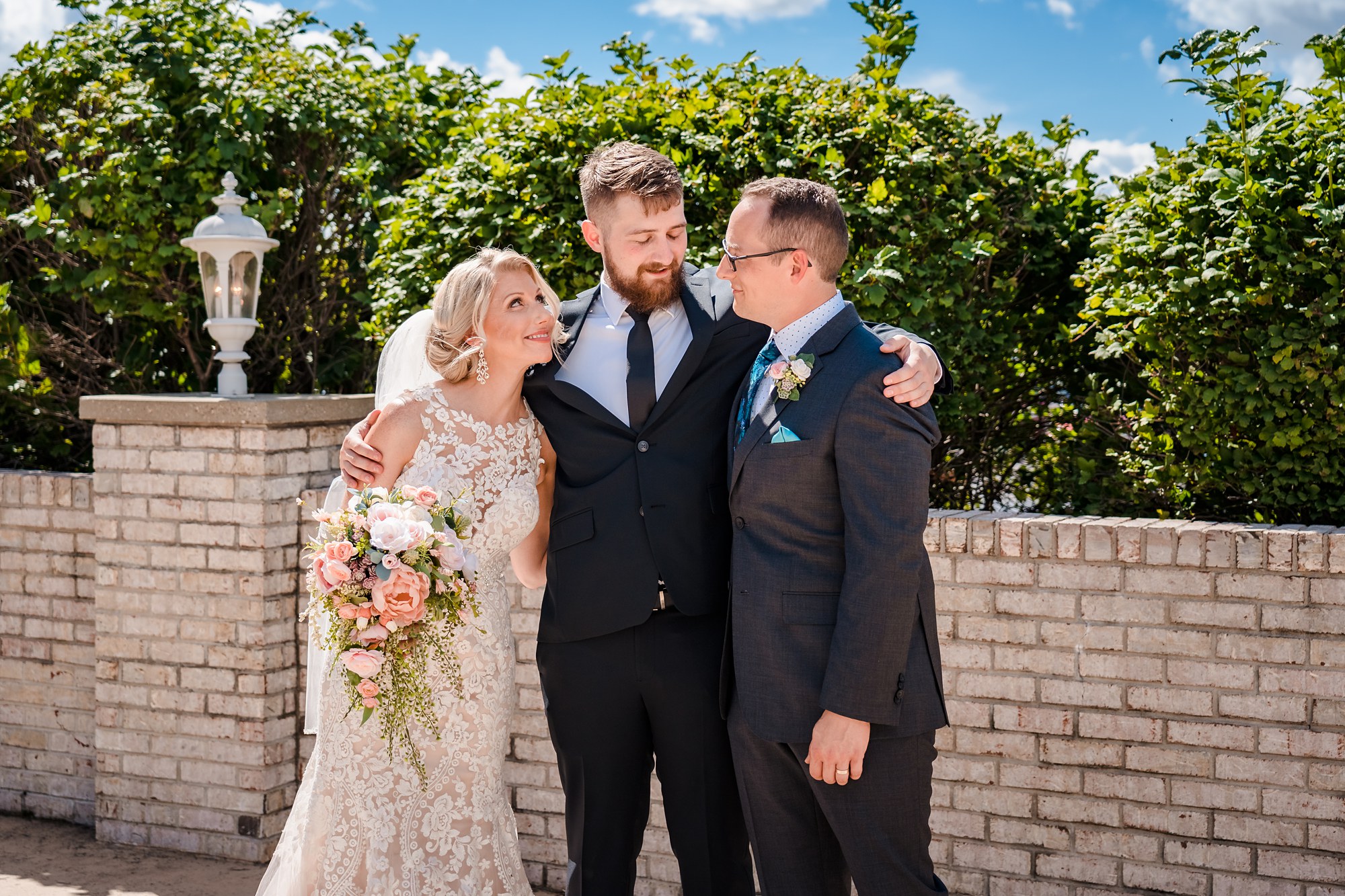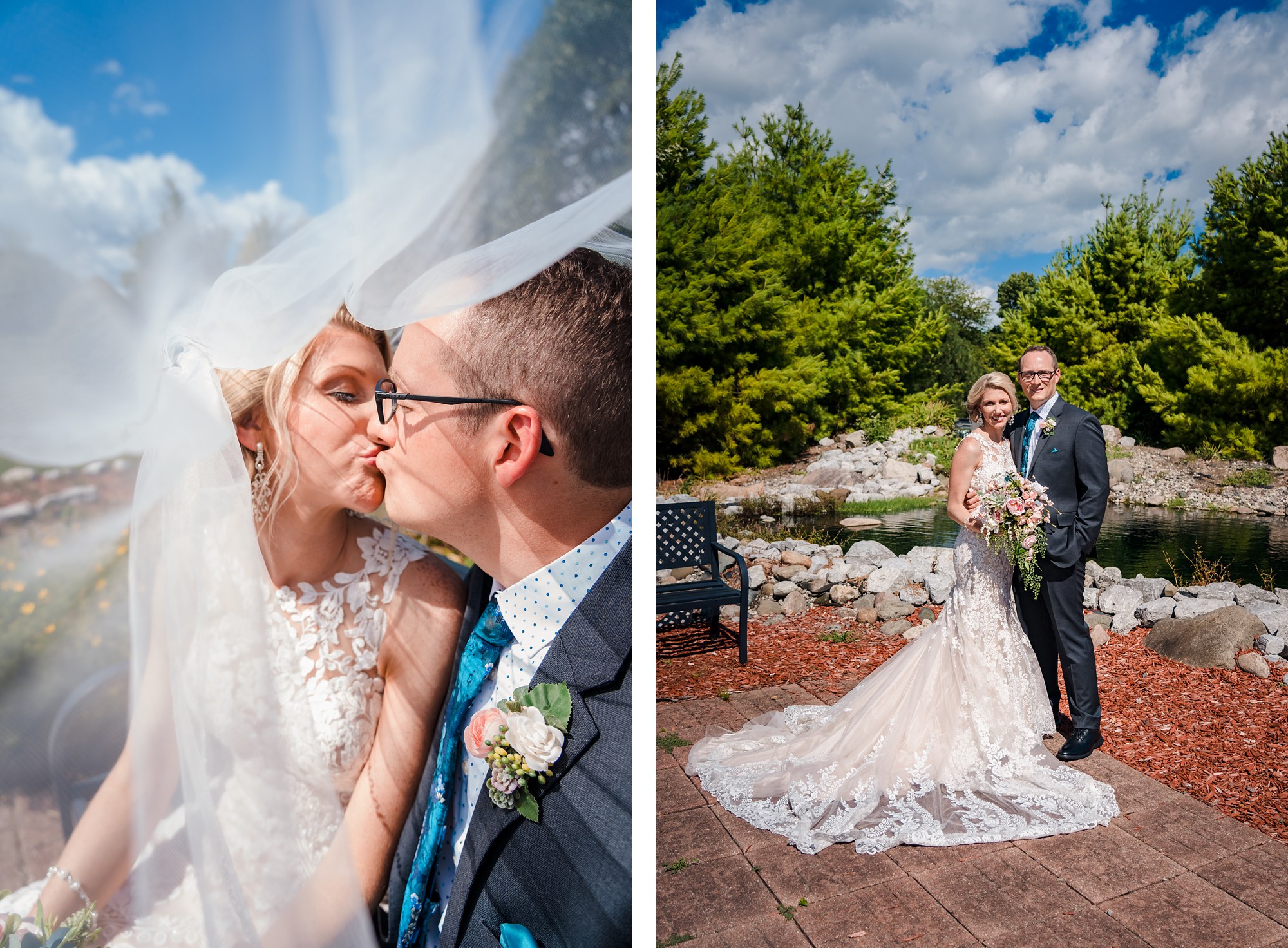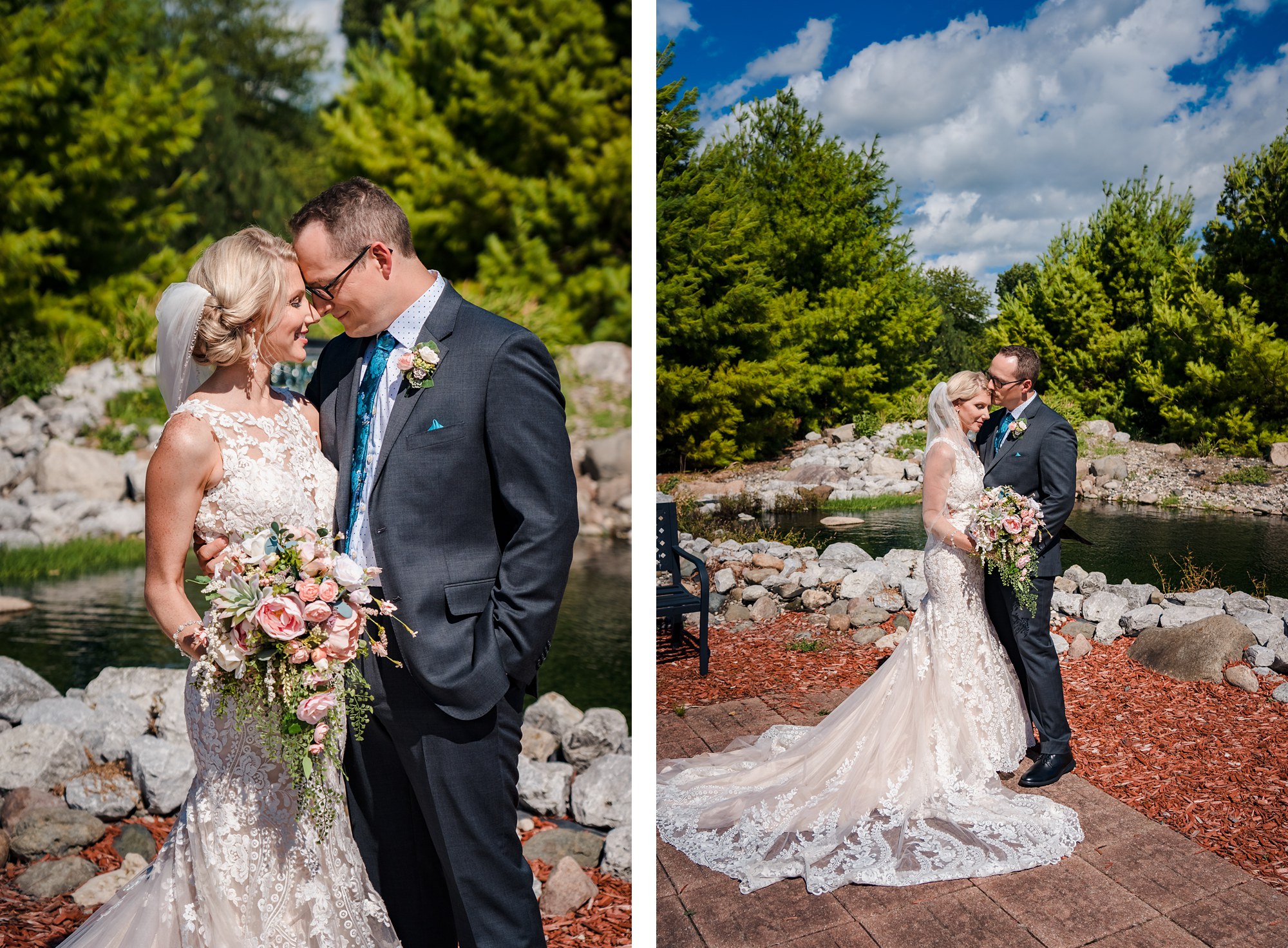 I was nervous up until the moment i locked eyes with Matt standing at the end of the aisle. I was never happier to see his handsome (crying) face. – Jen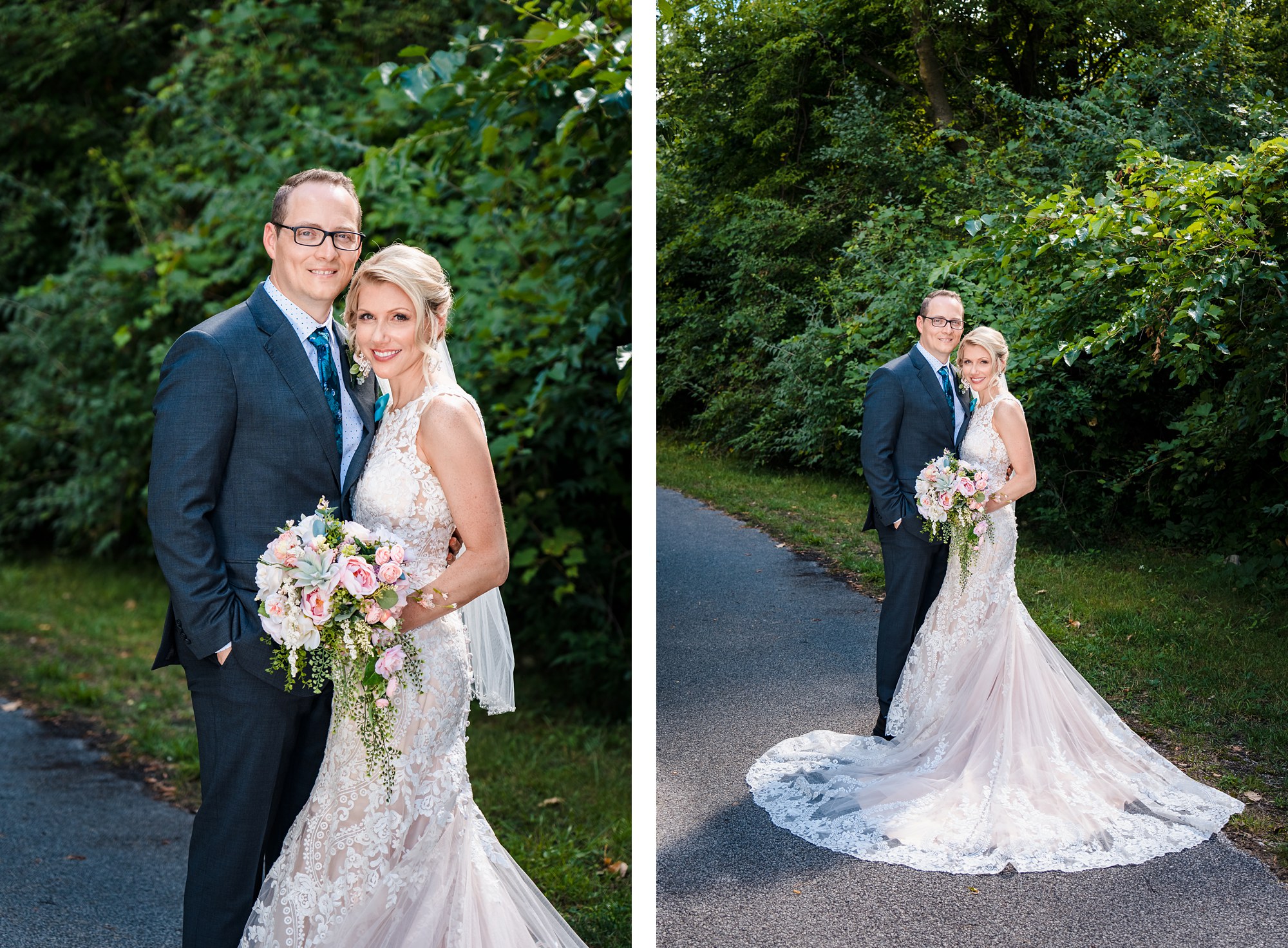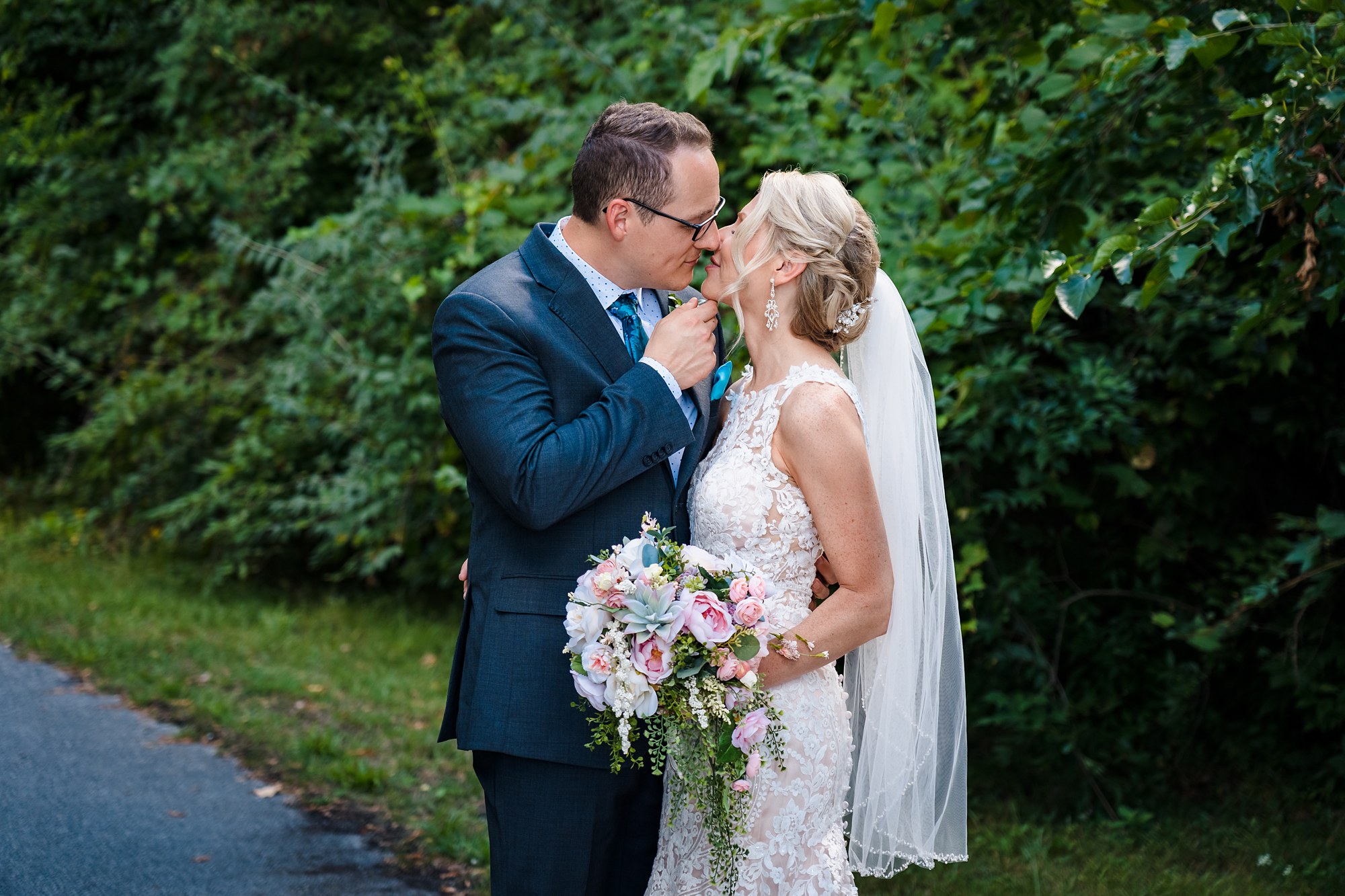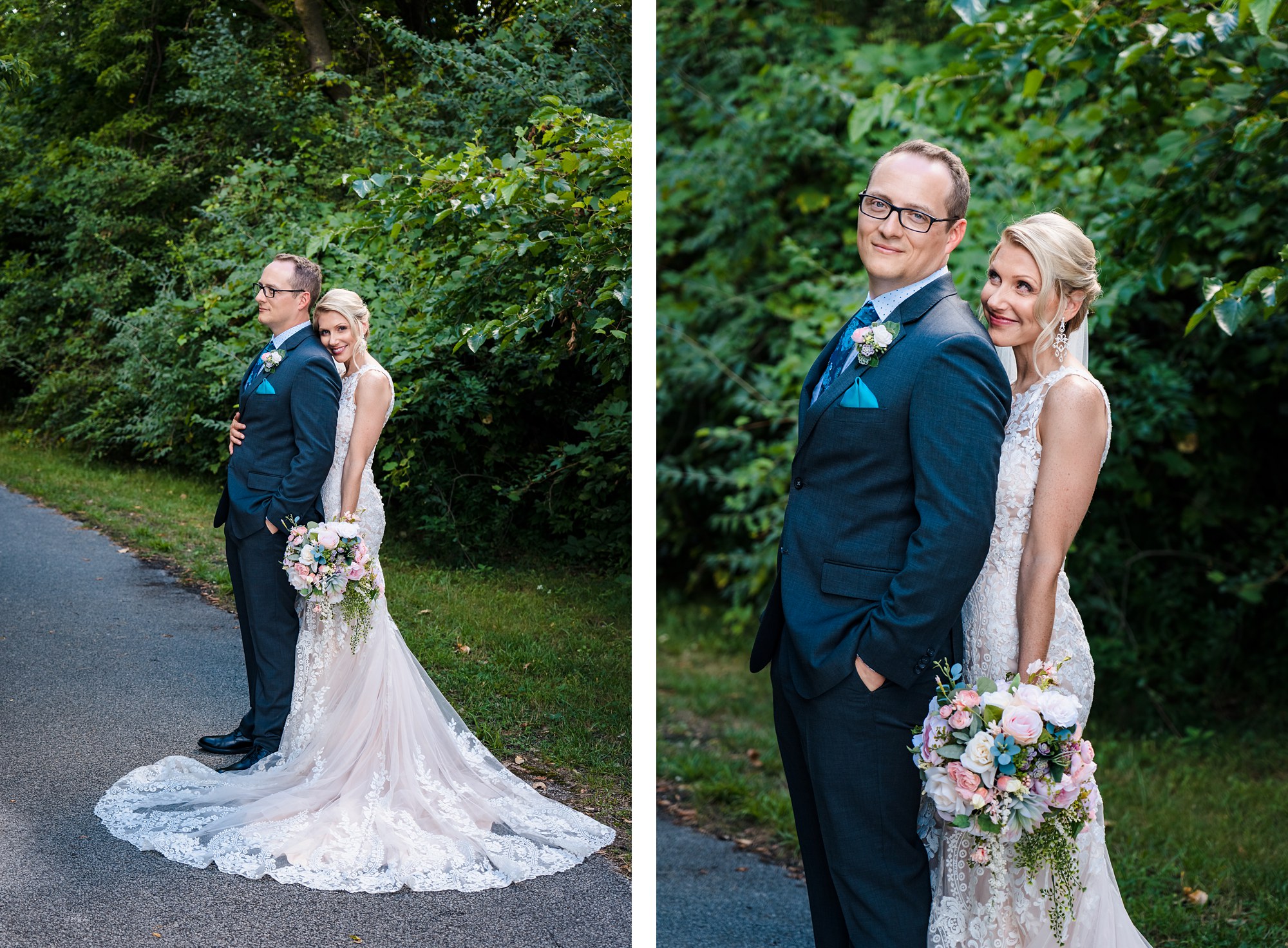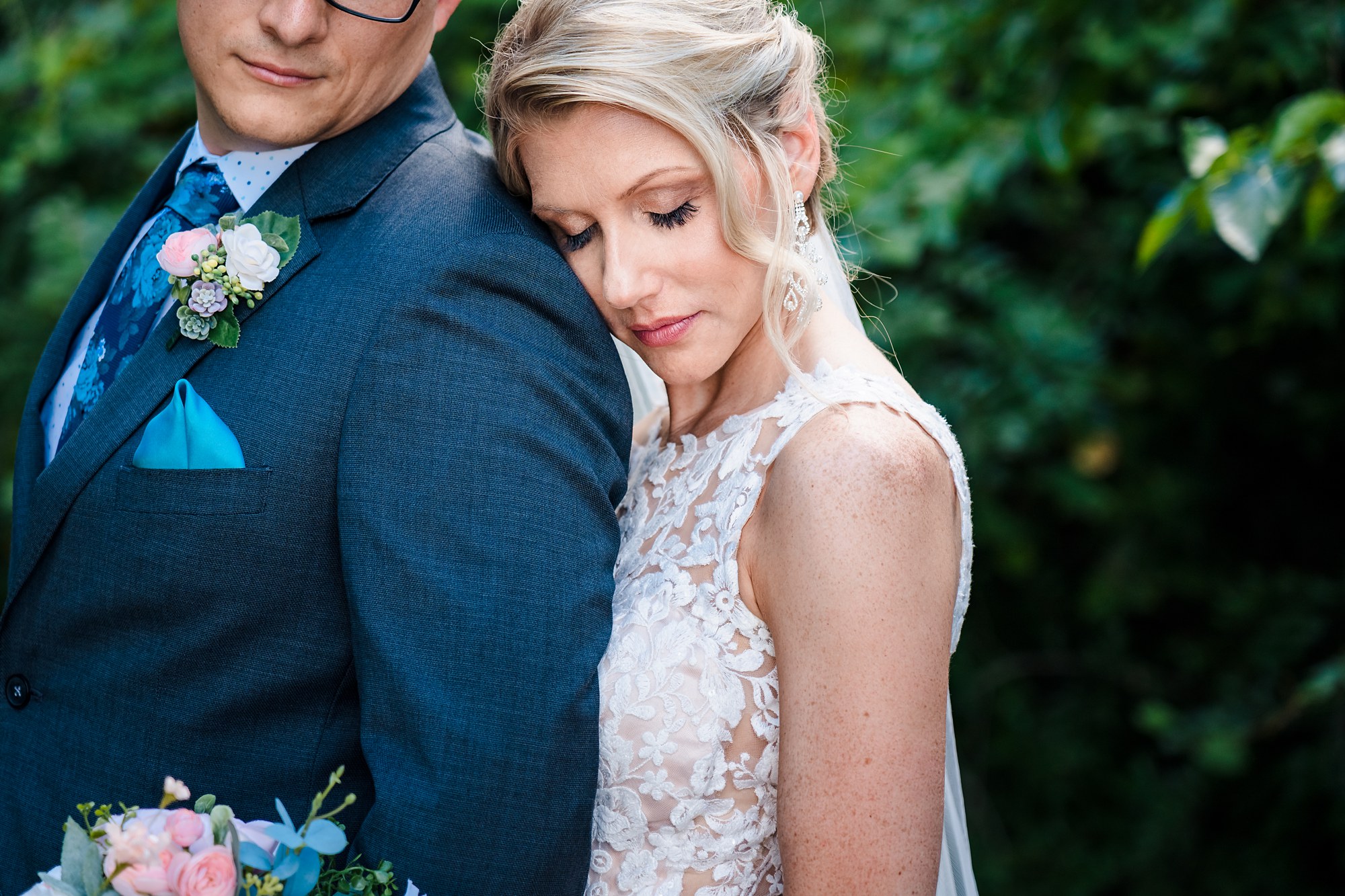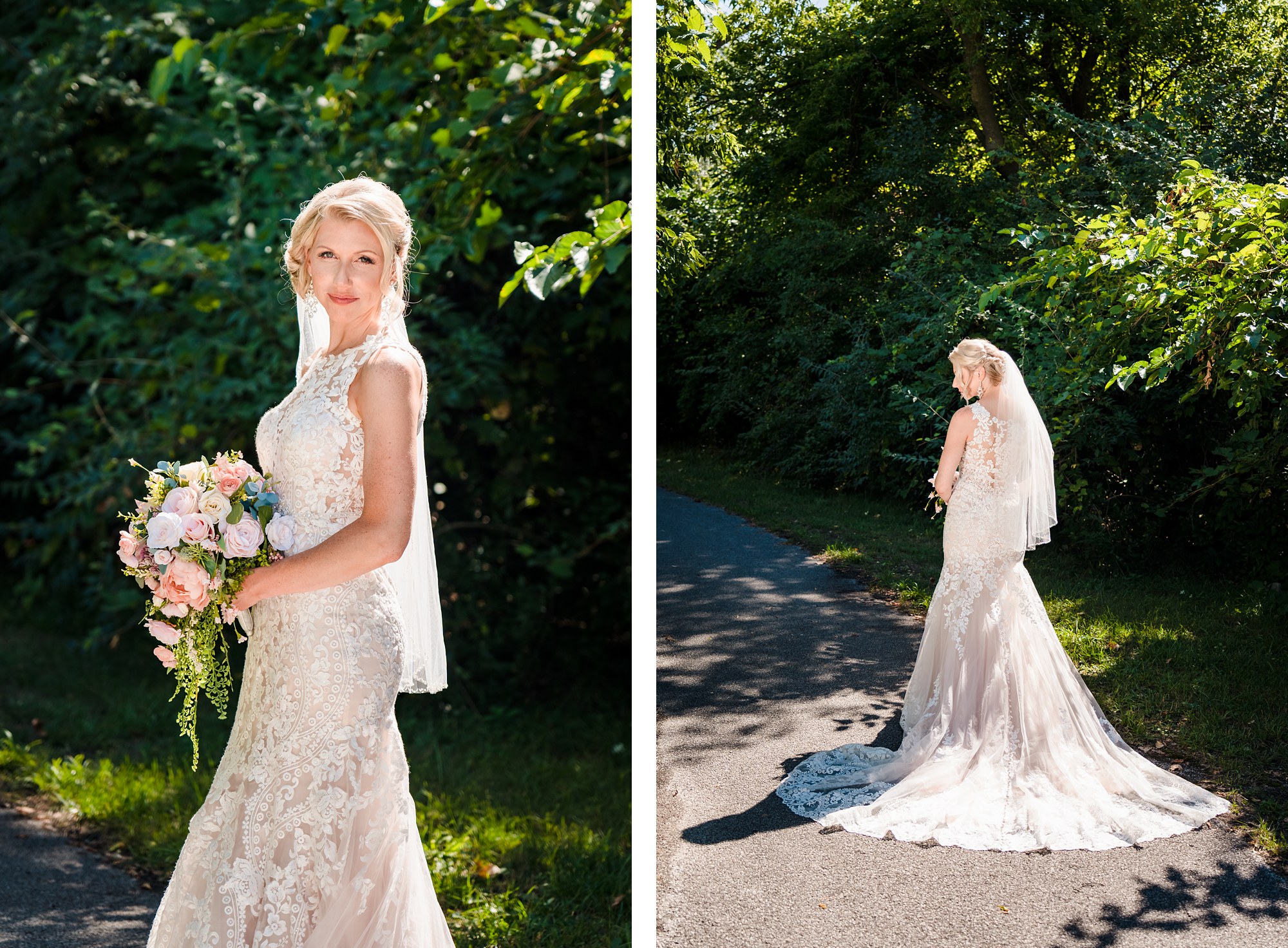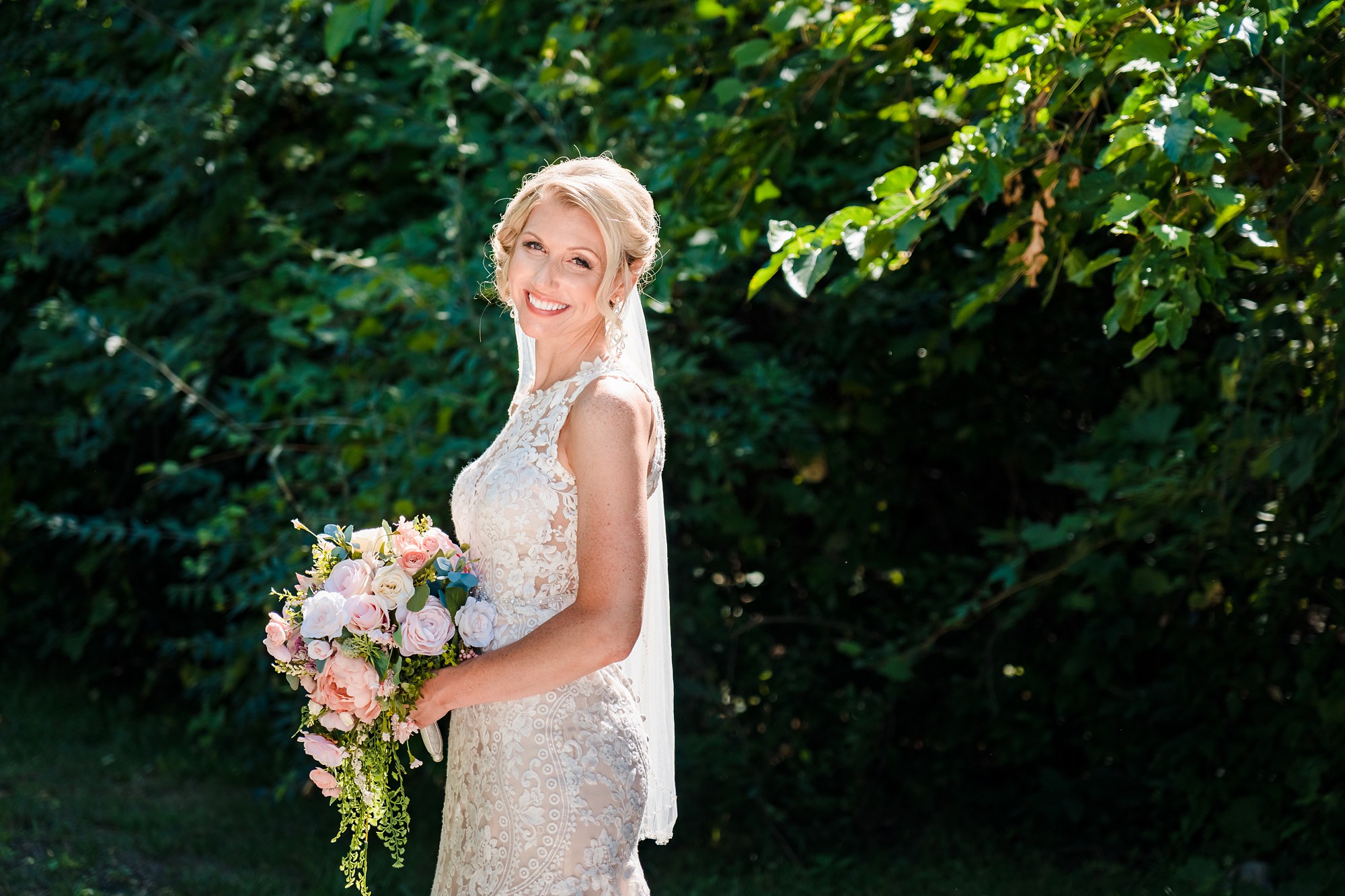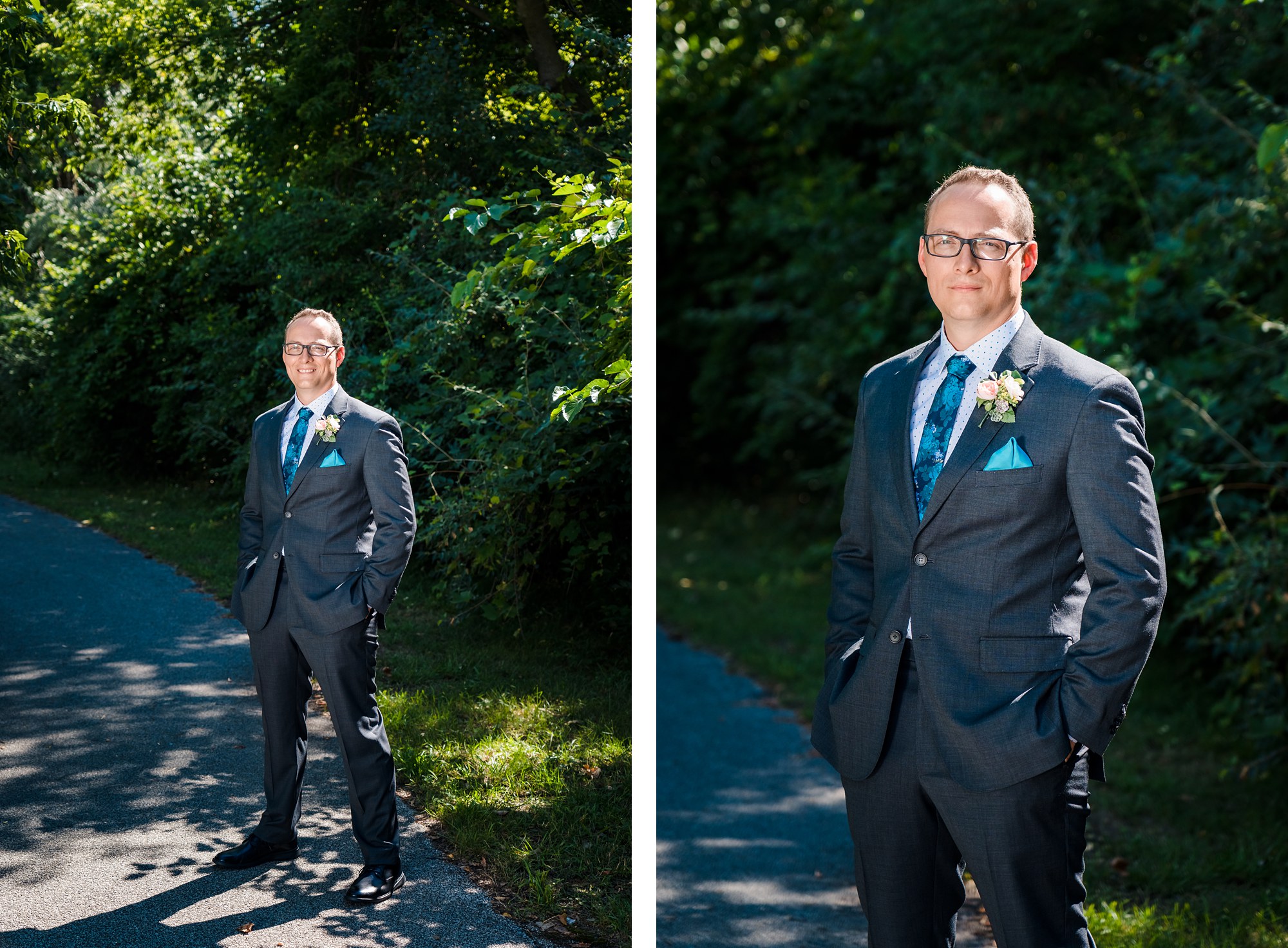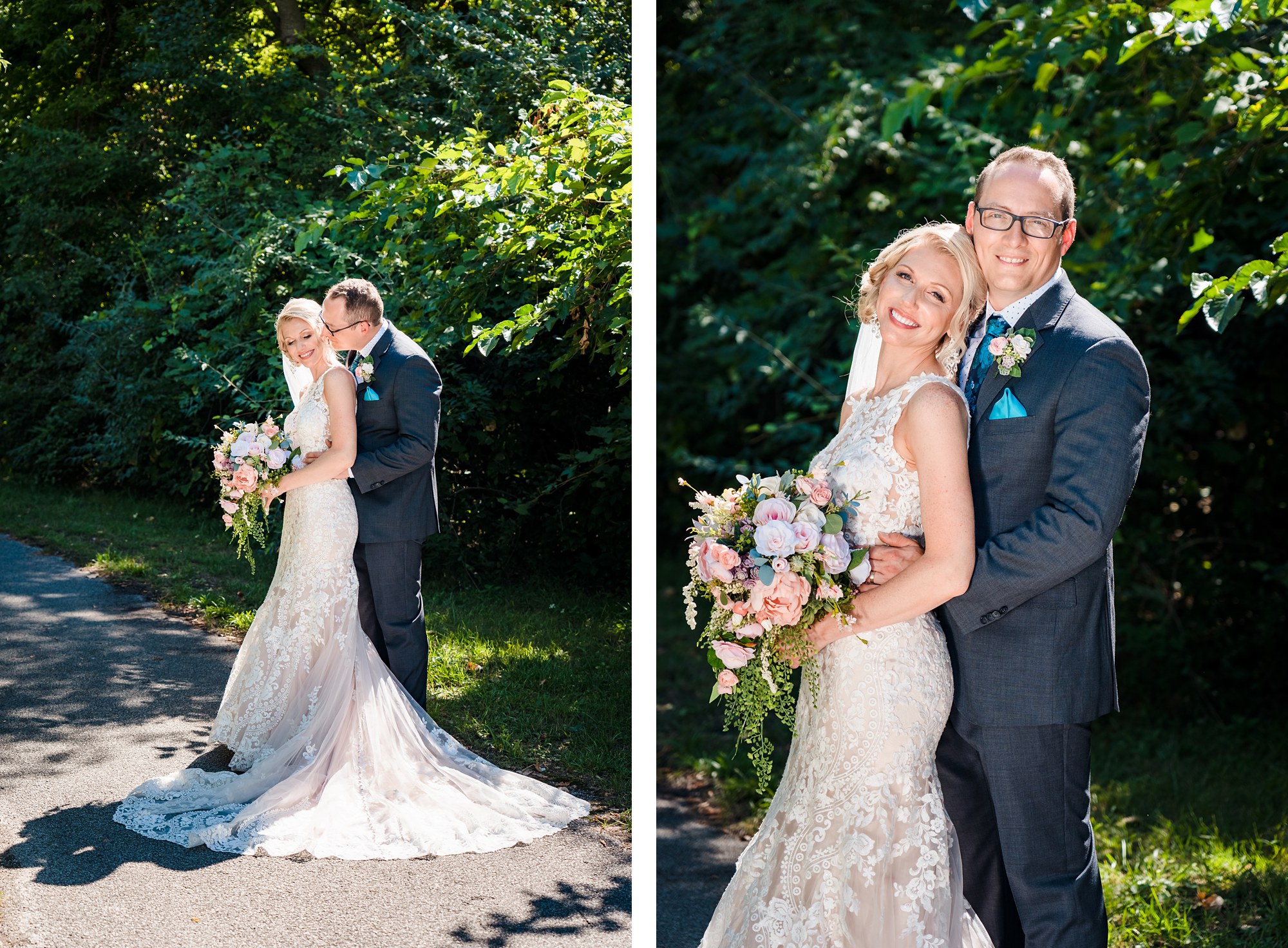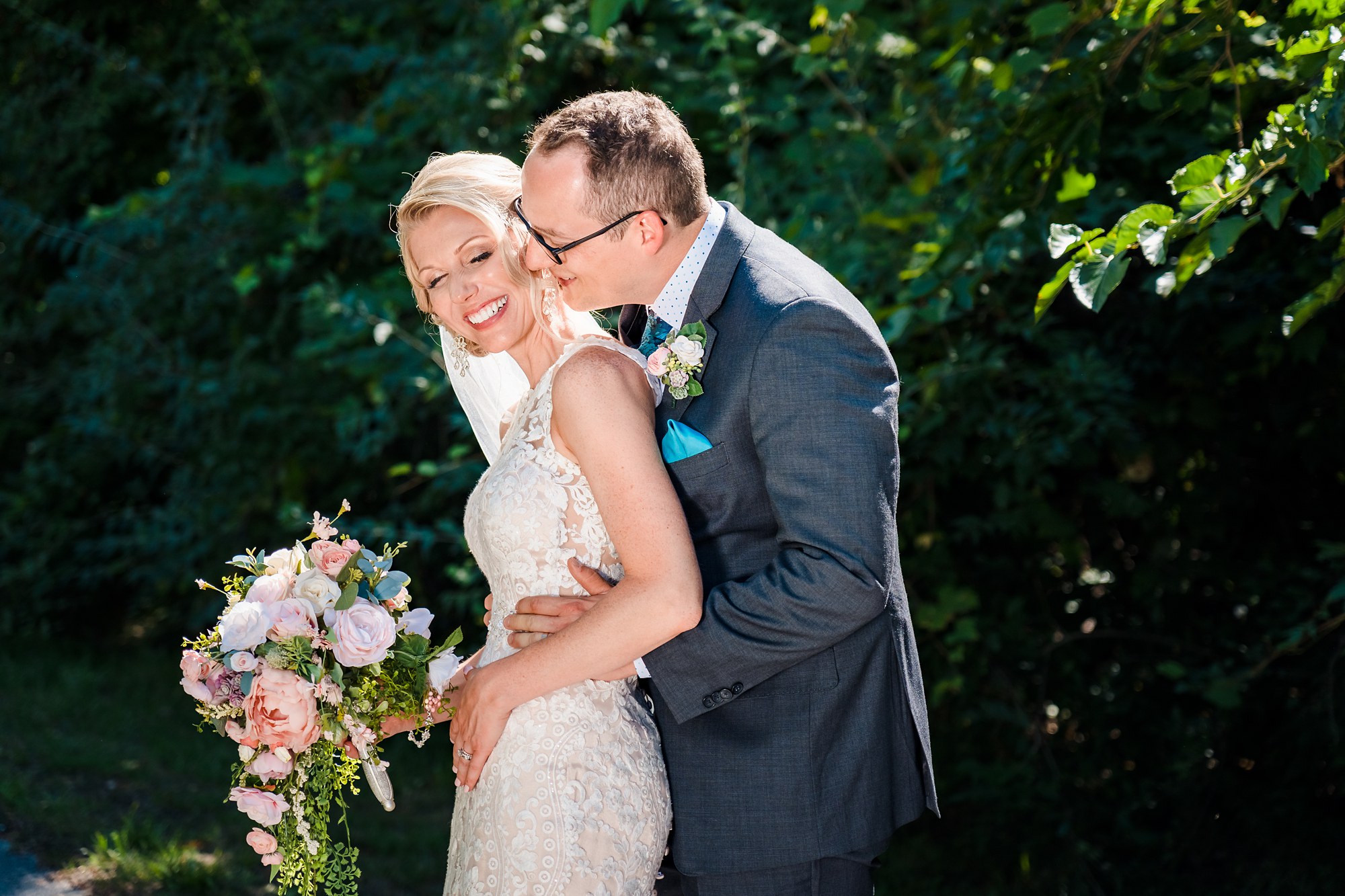 What would you change, if anything, about your wedding day?
Would have avoided planning during Covid. we had to change our plans so many times which ended up costing a lot more than planned. – Jenn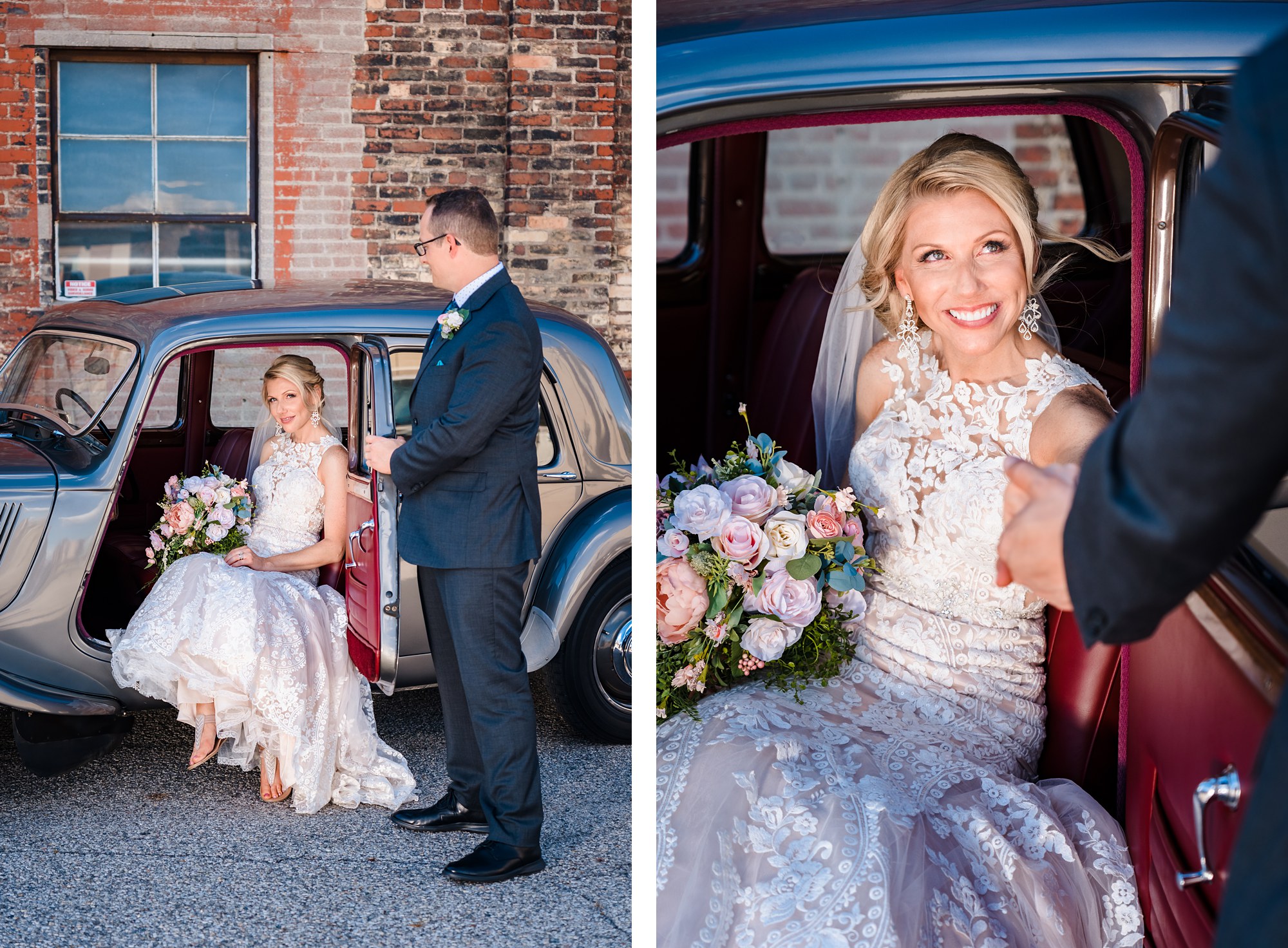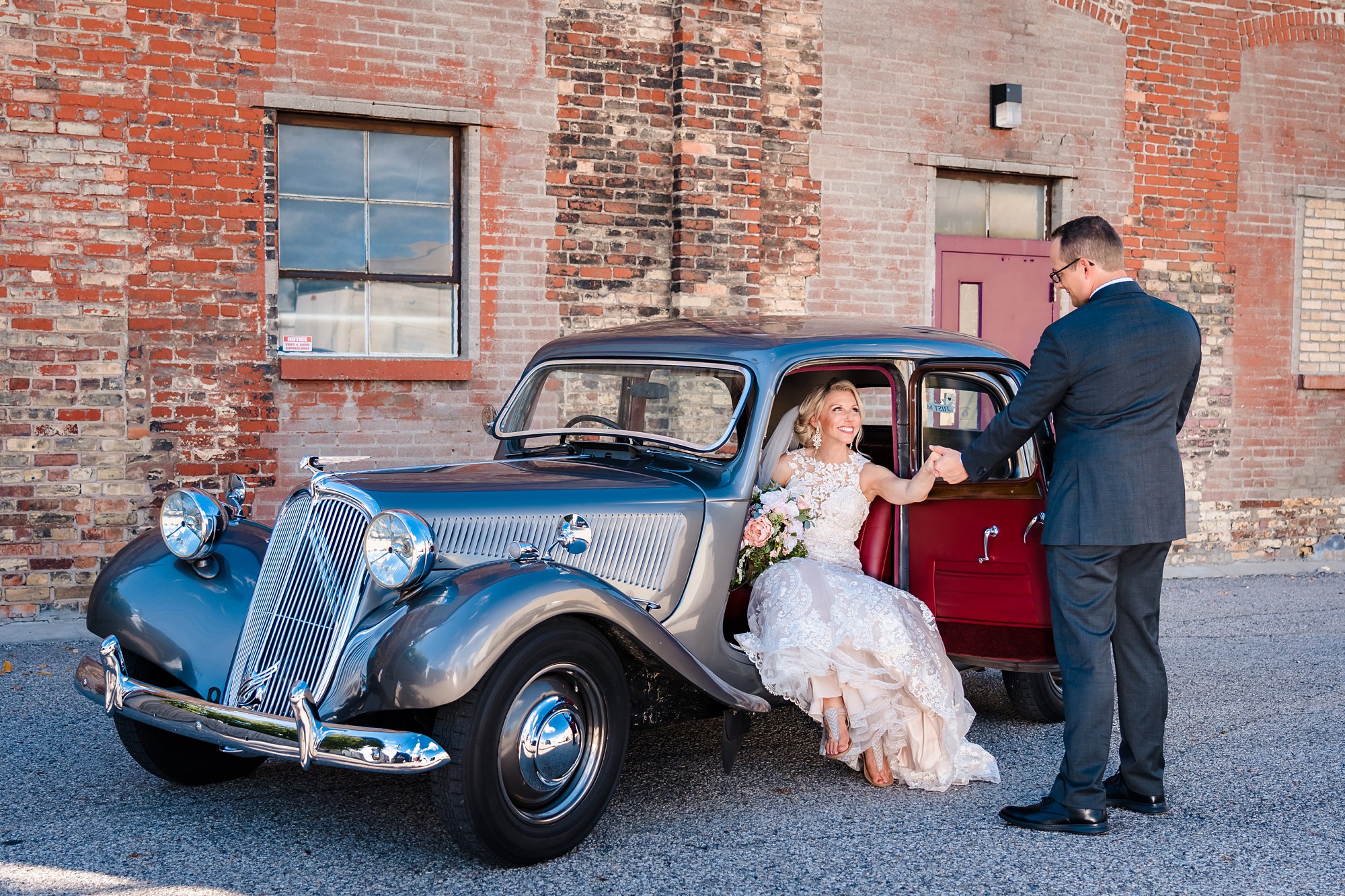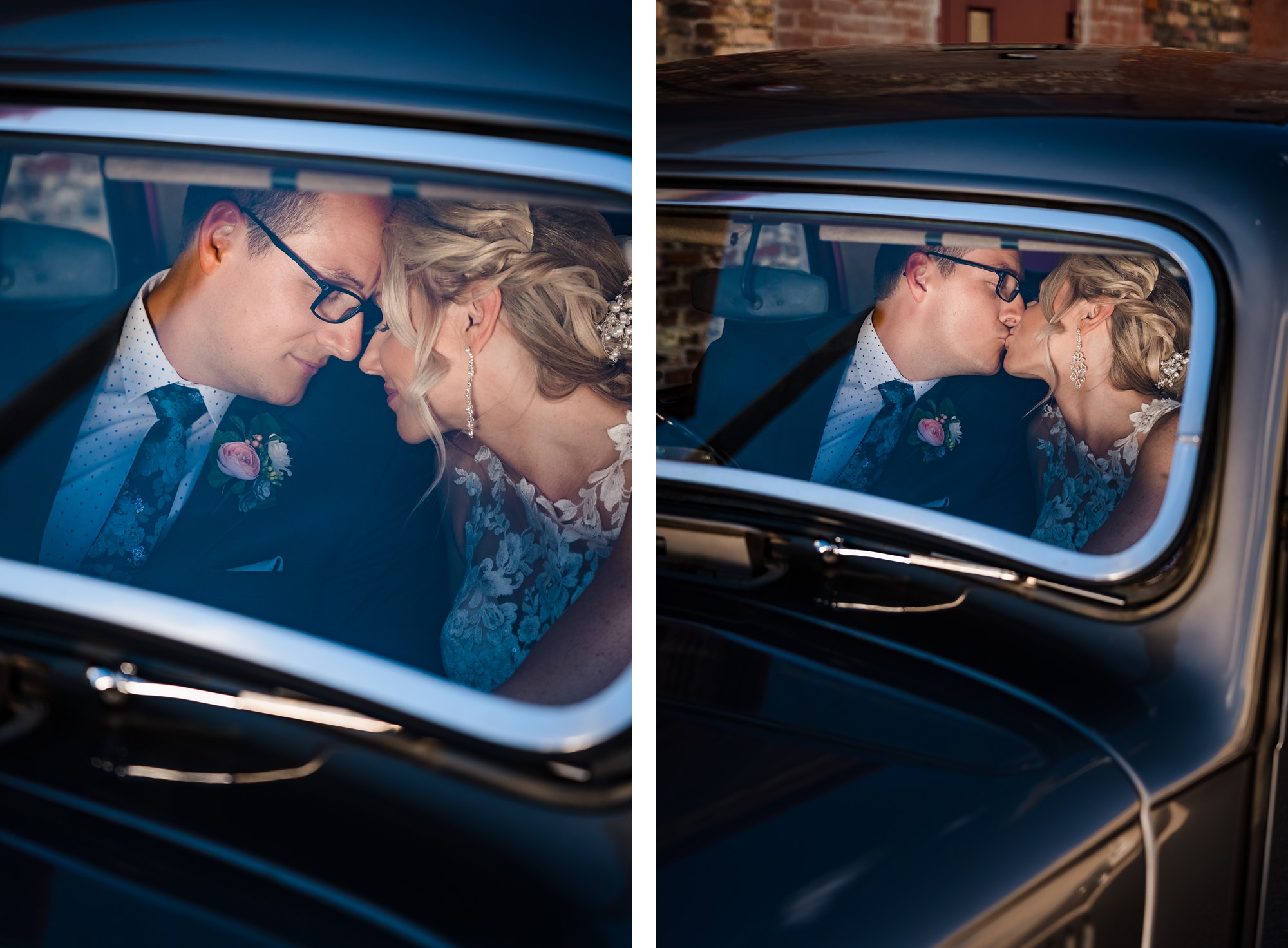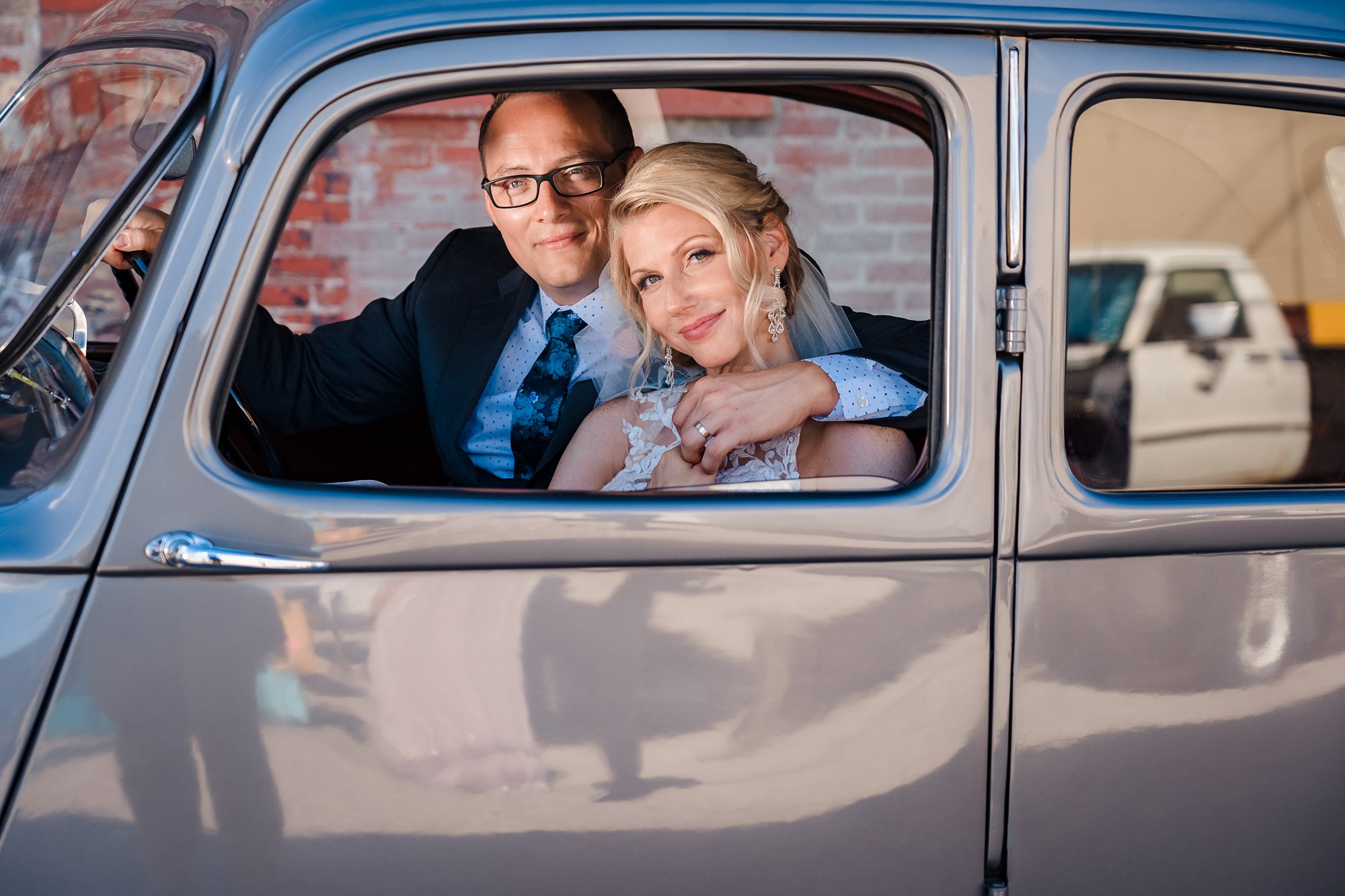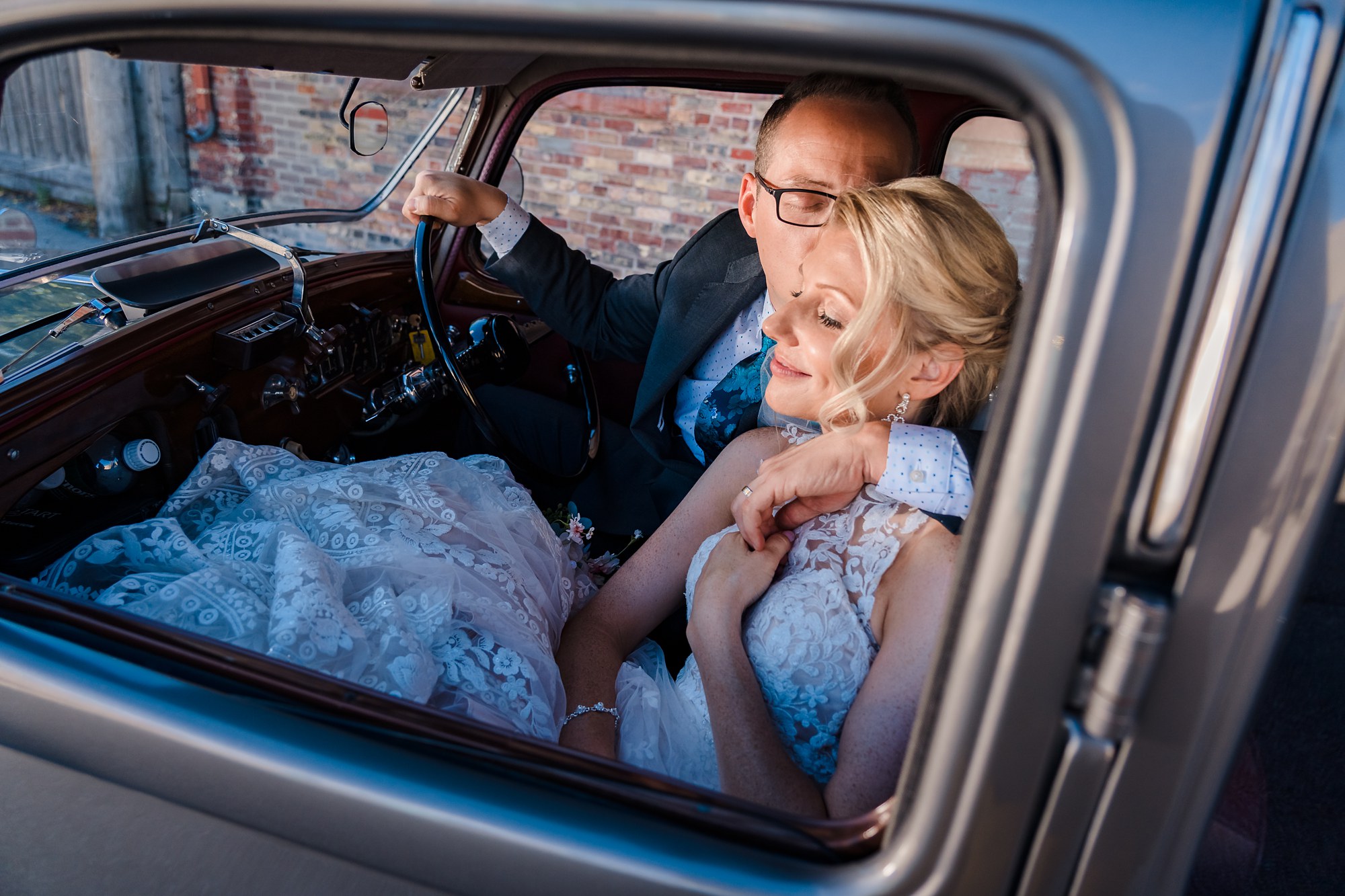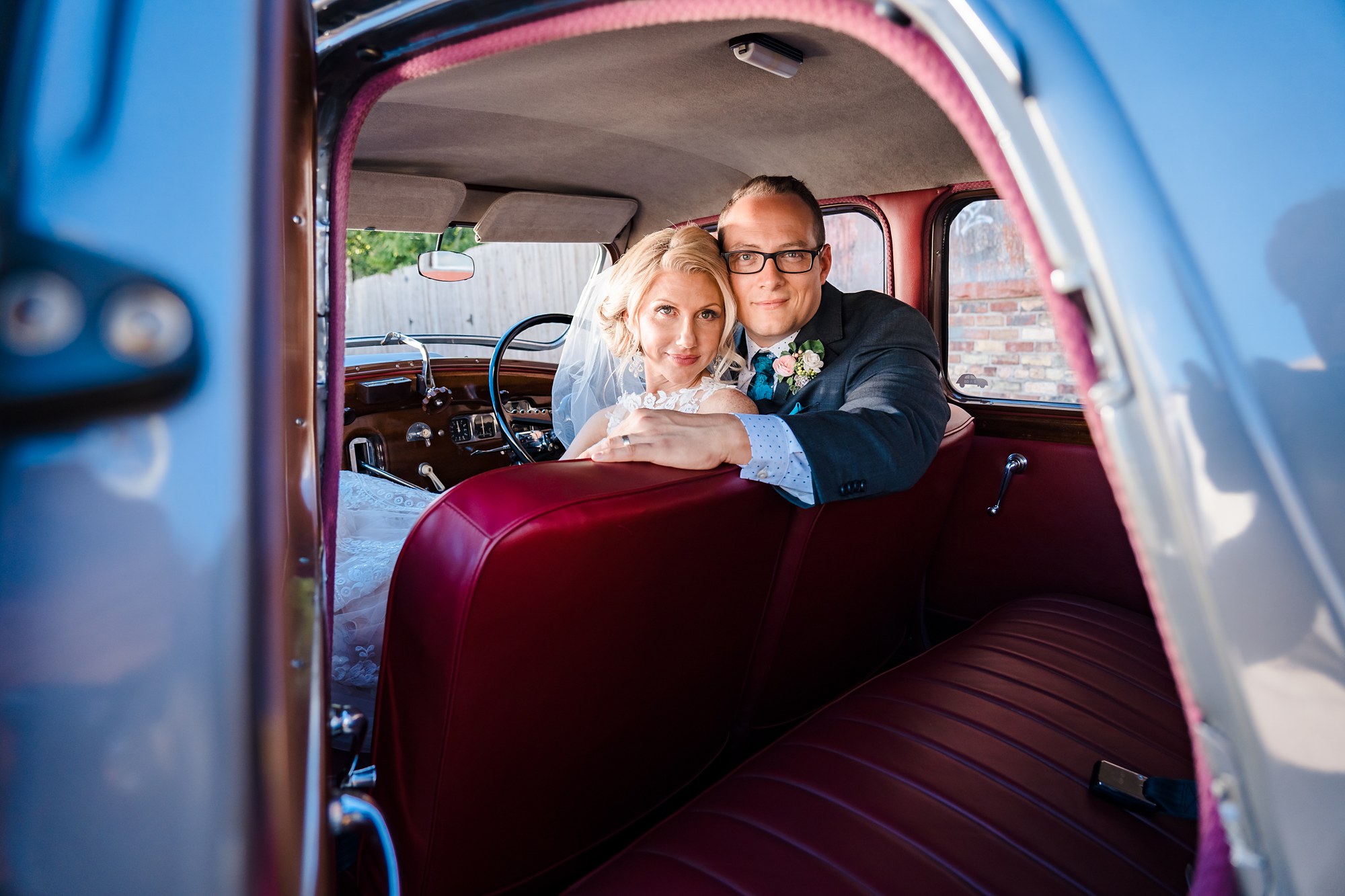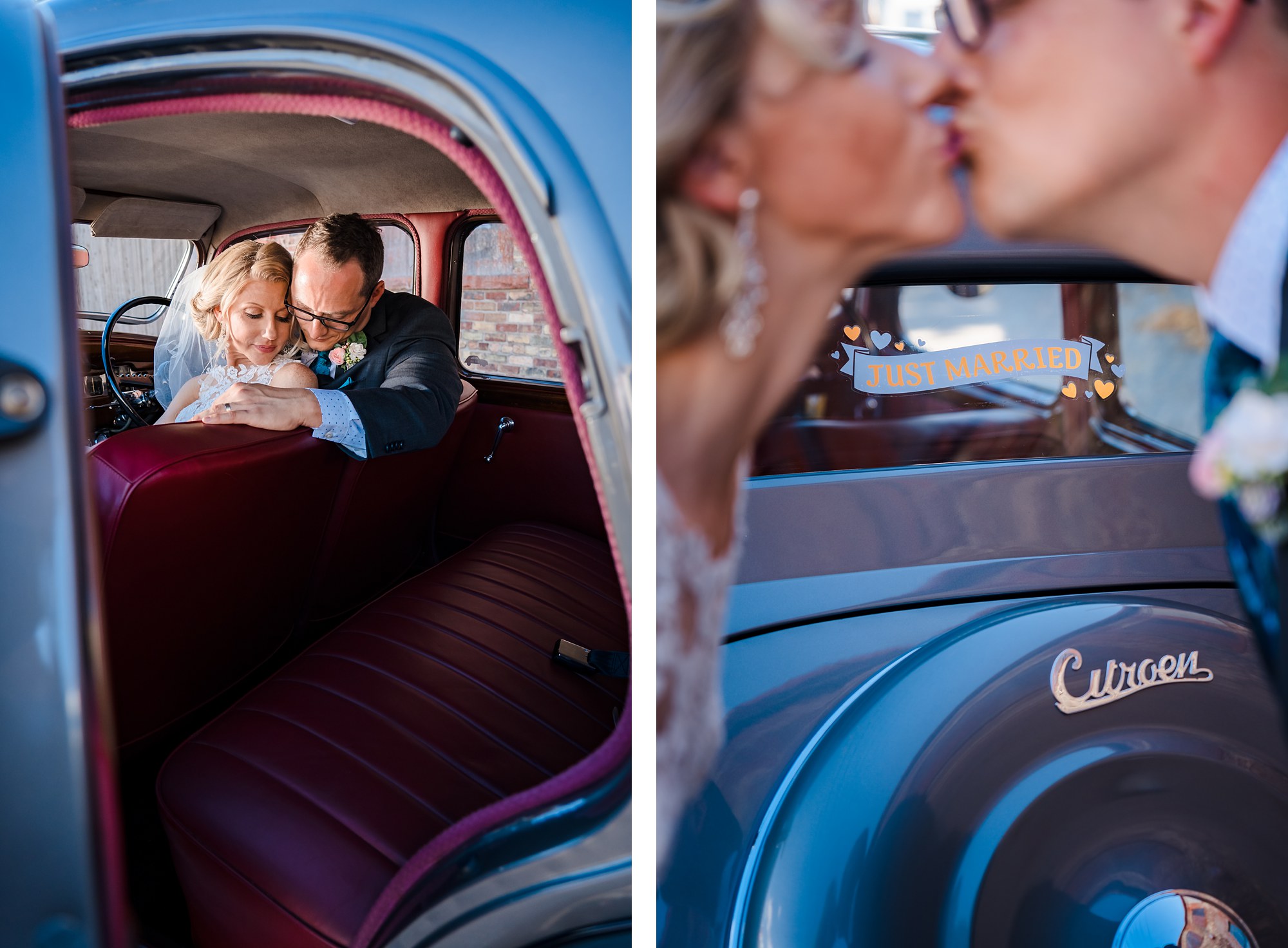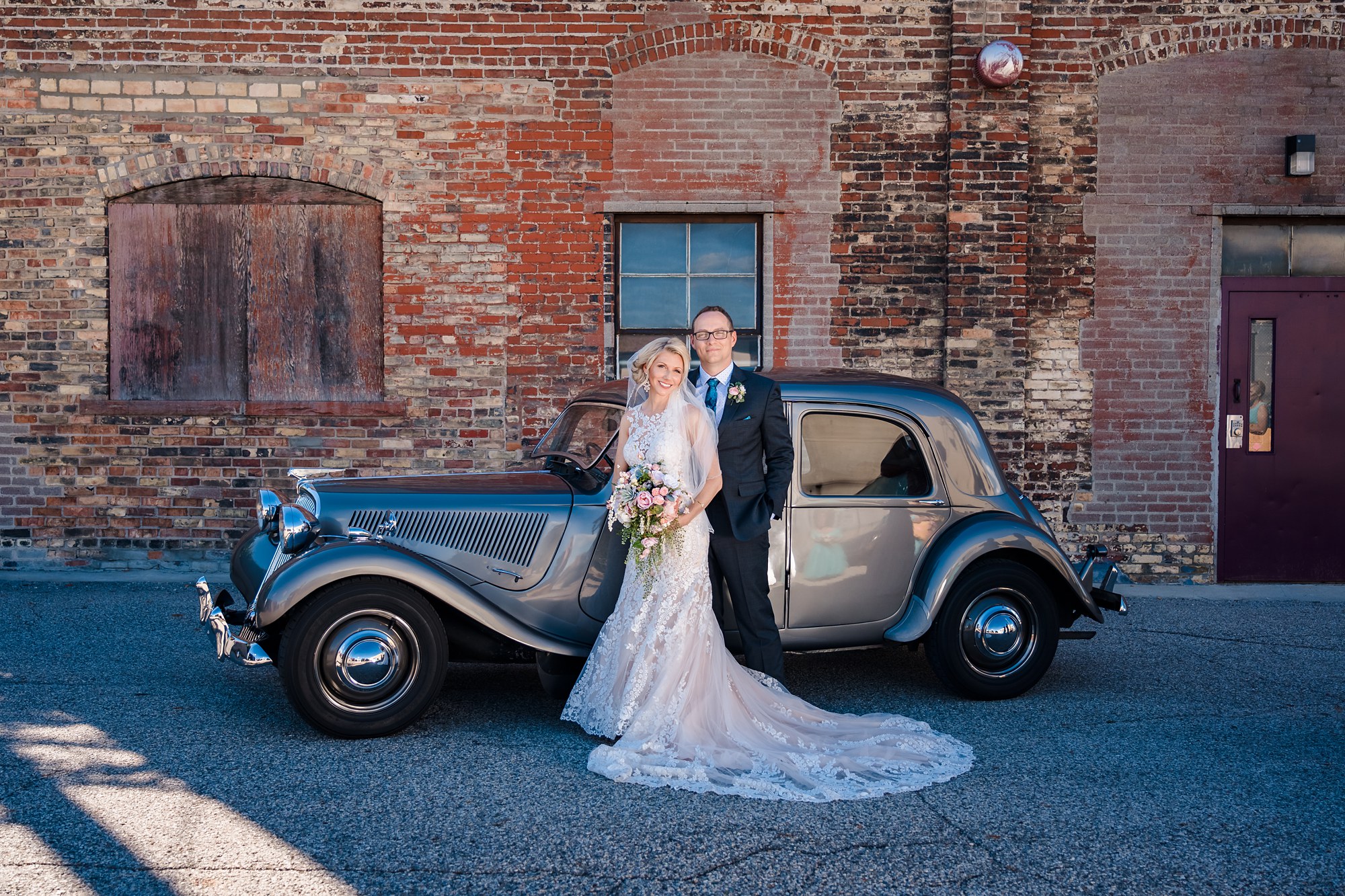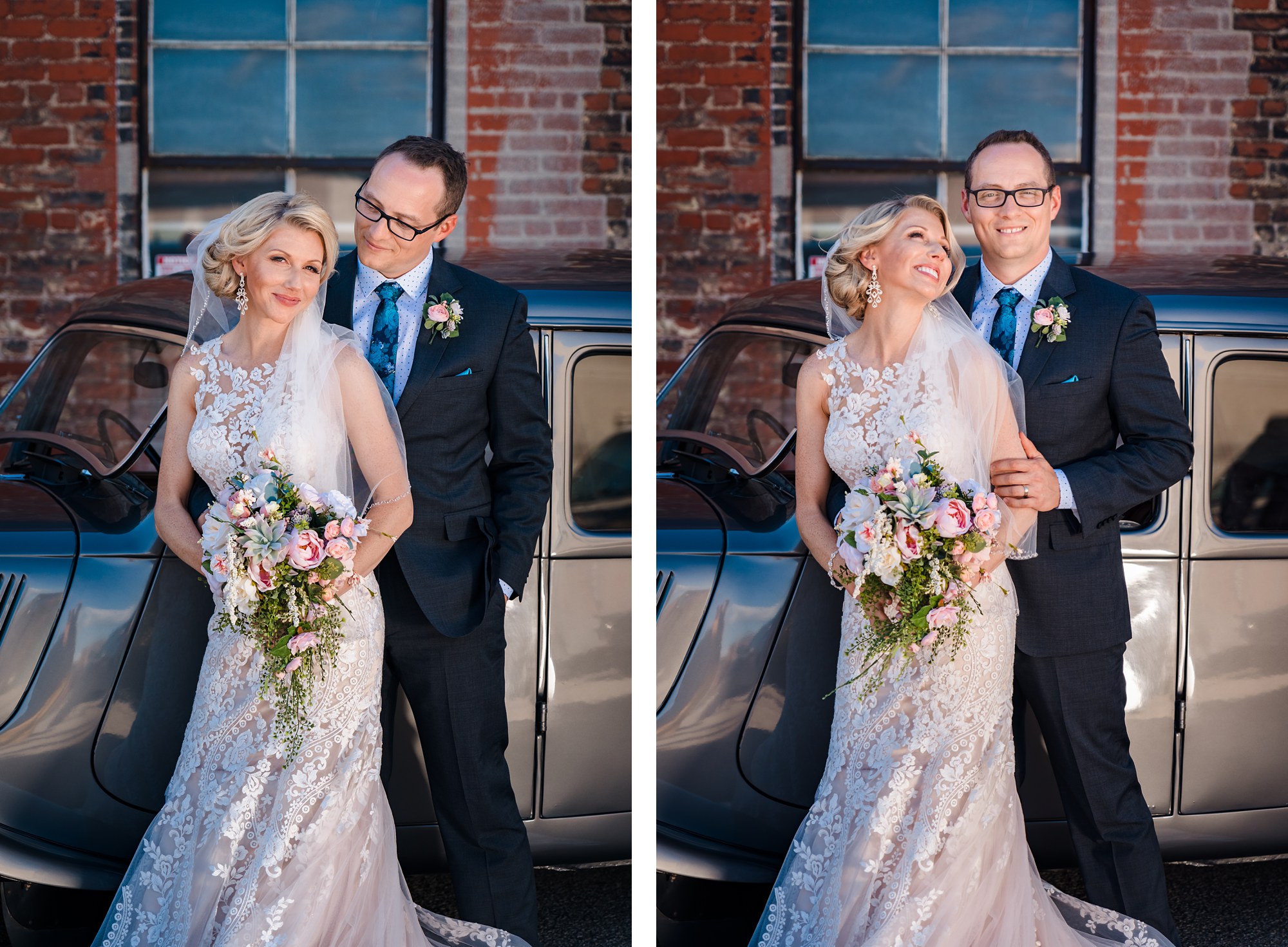 What would you change, if anything, about your wedding day?
Elope, or at a minimum, I would simplify things. We spent a lot of time planning on details we never noticed. – Matt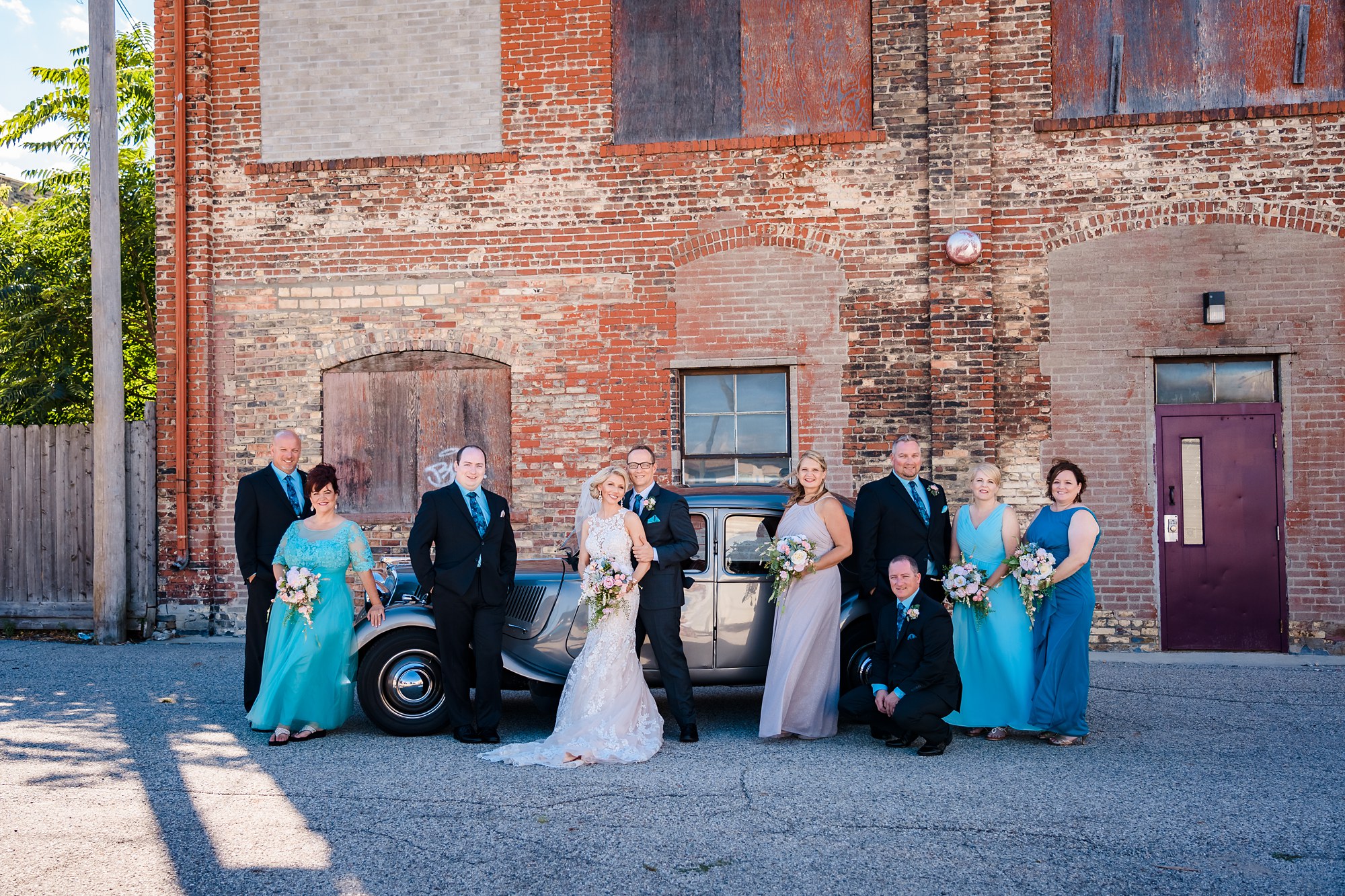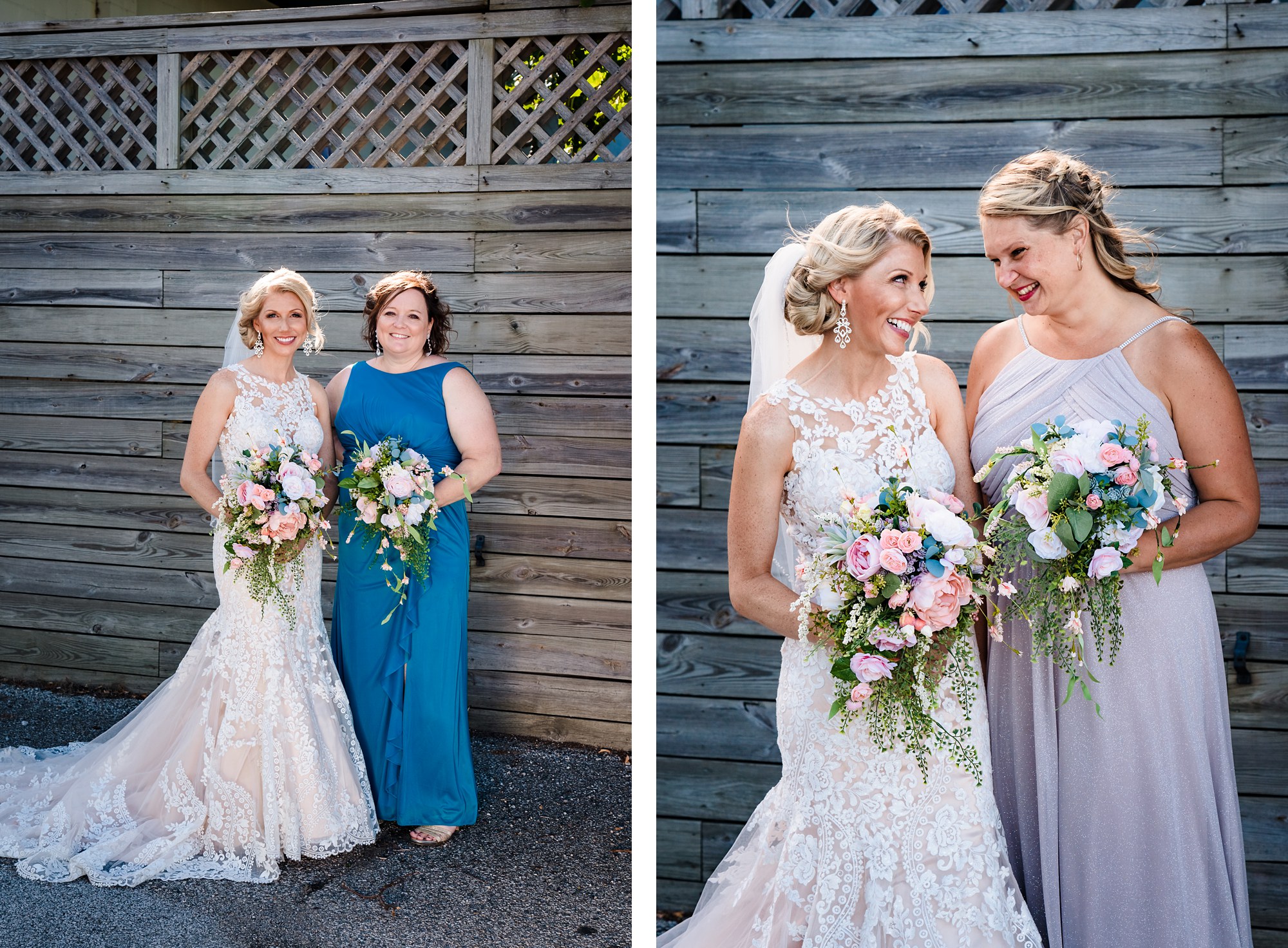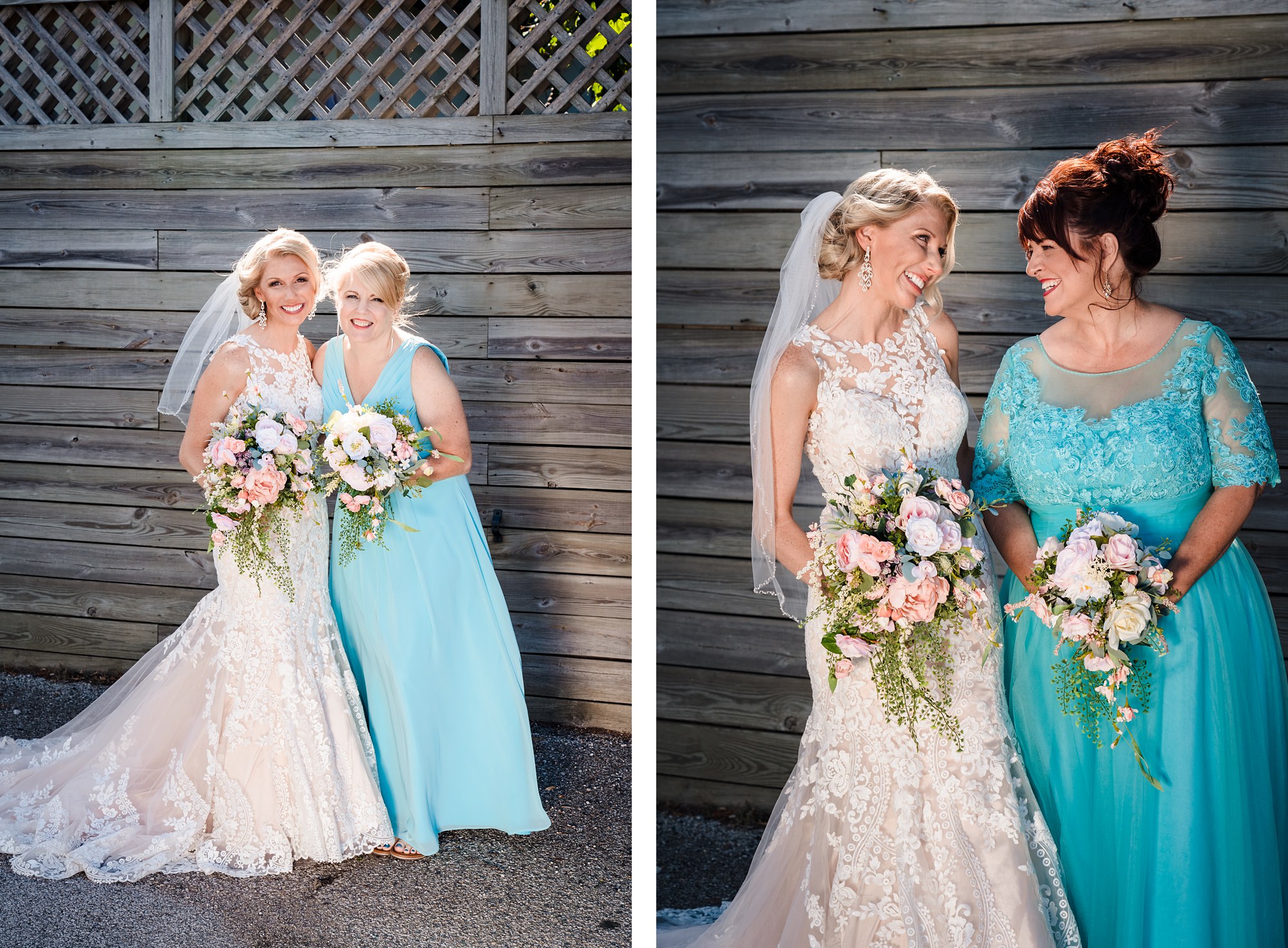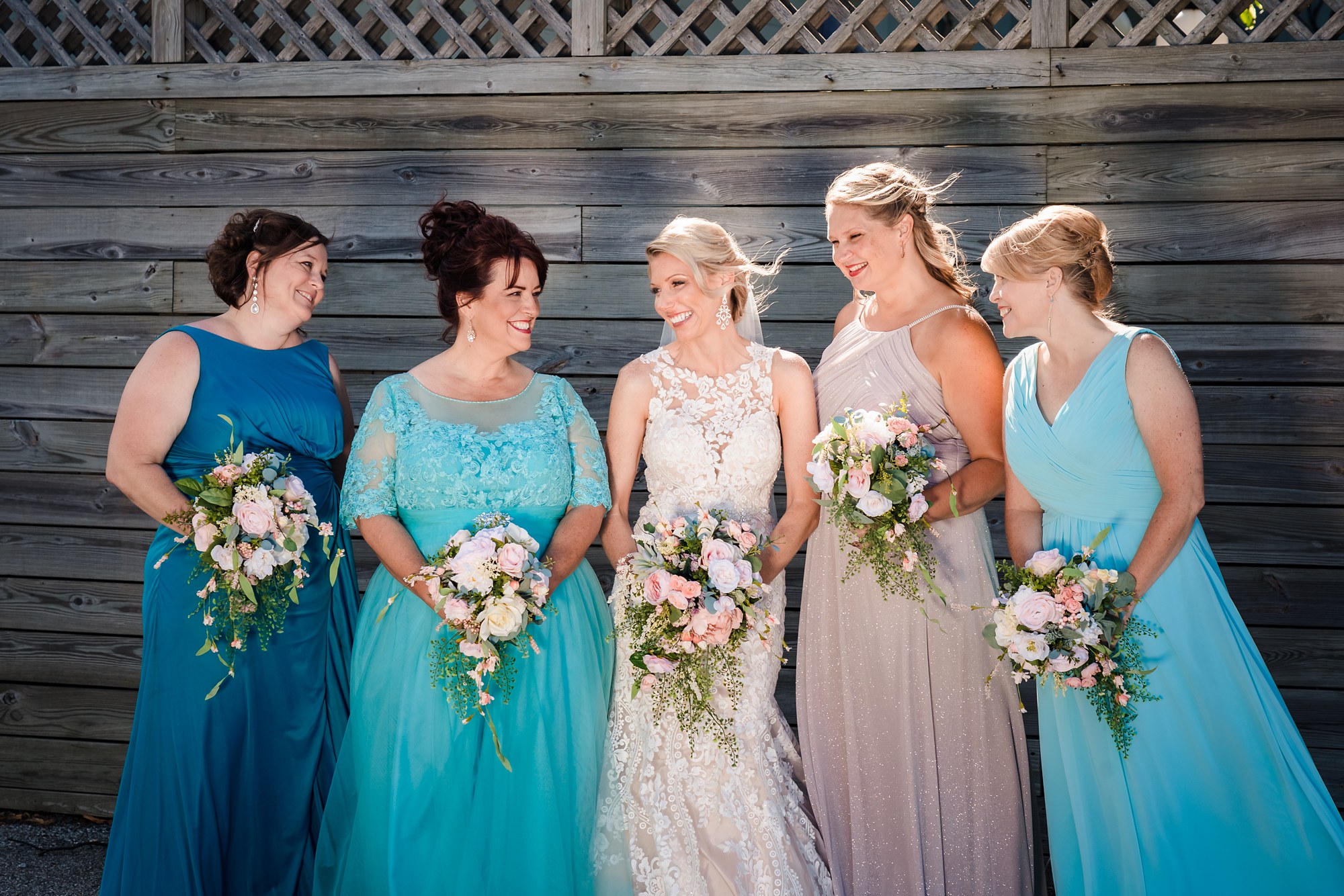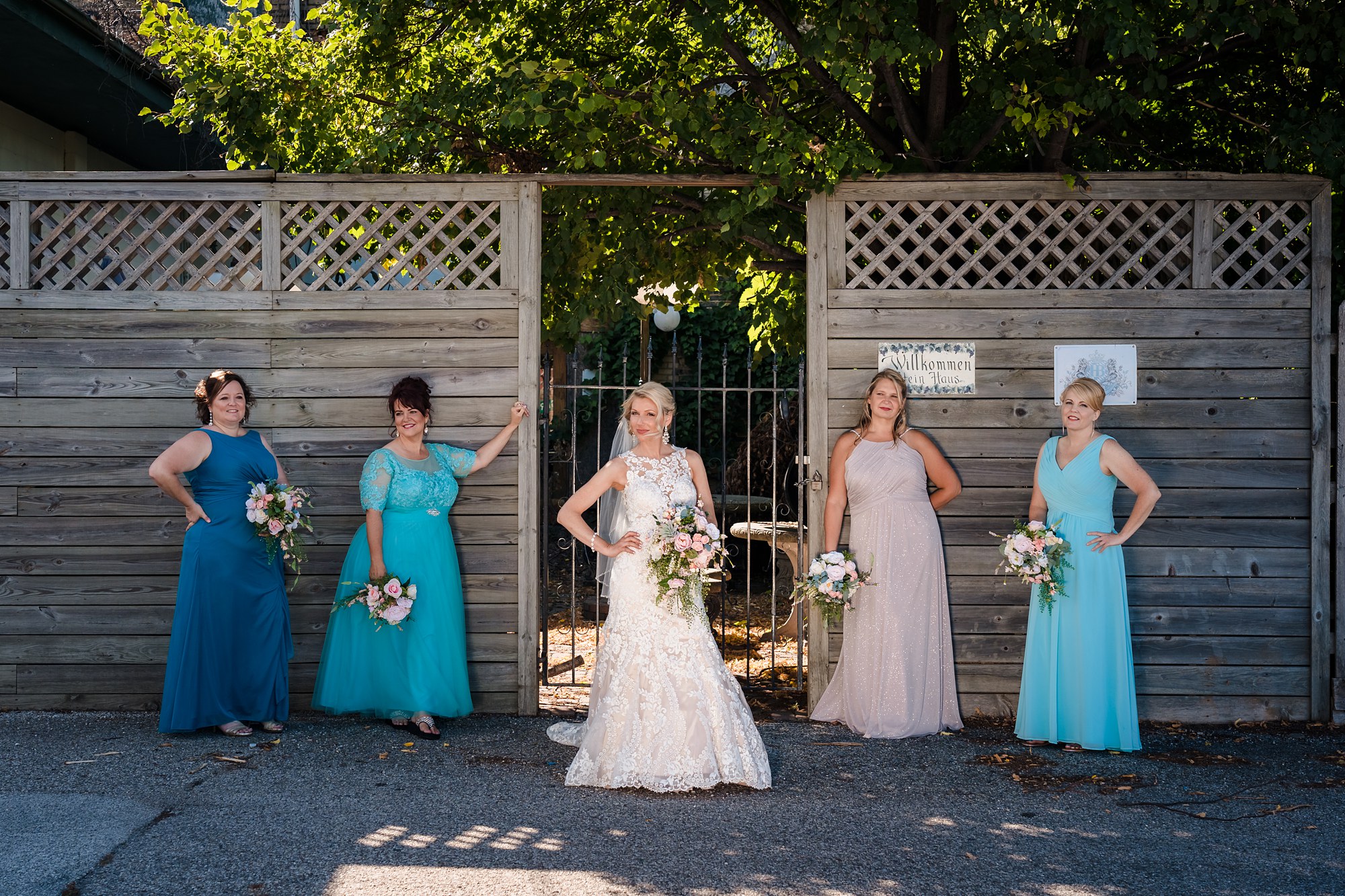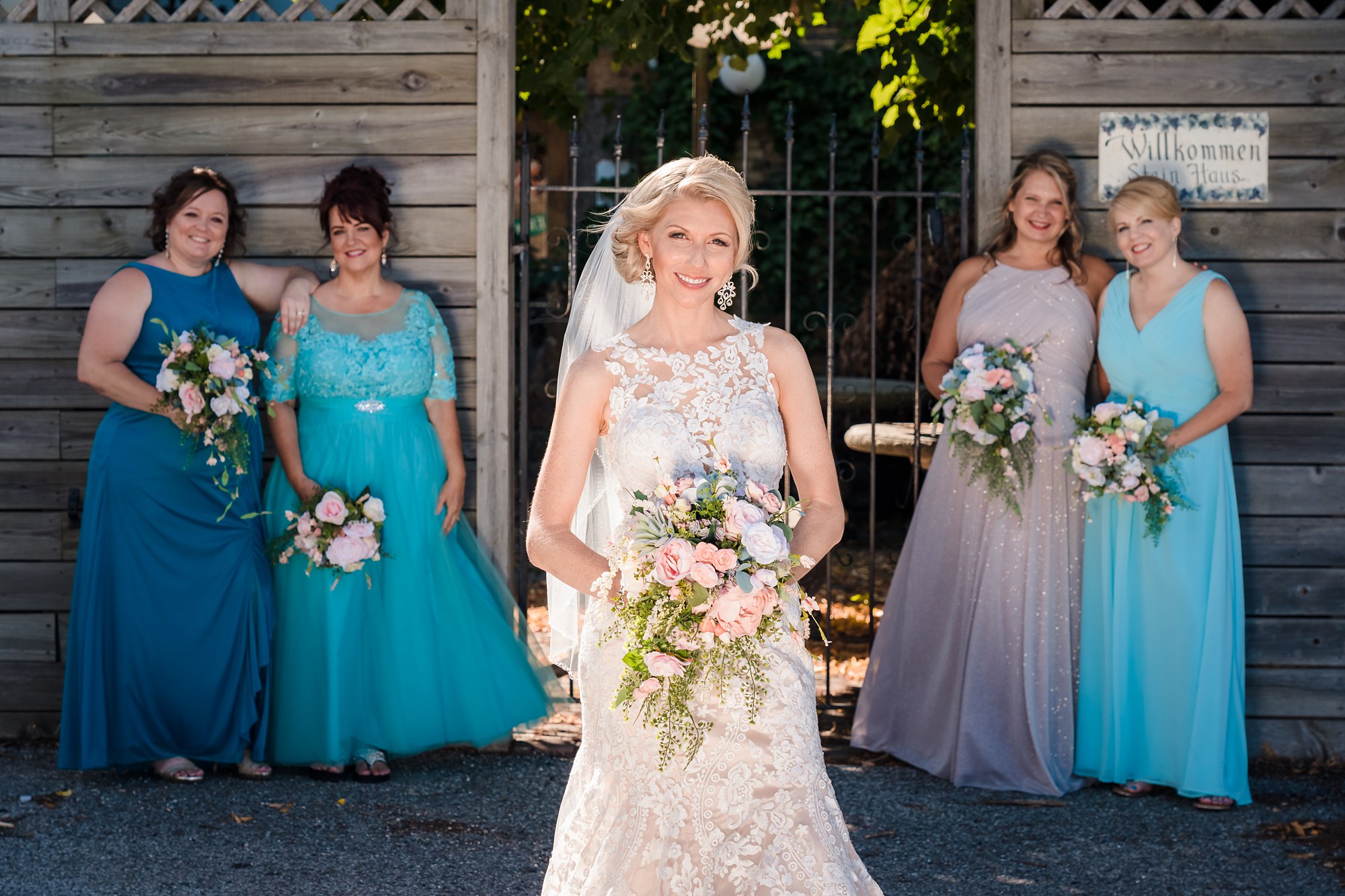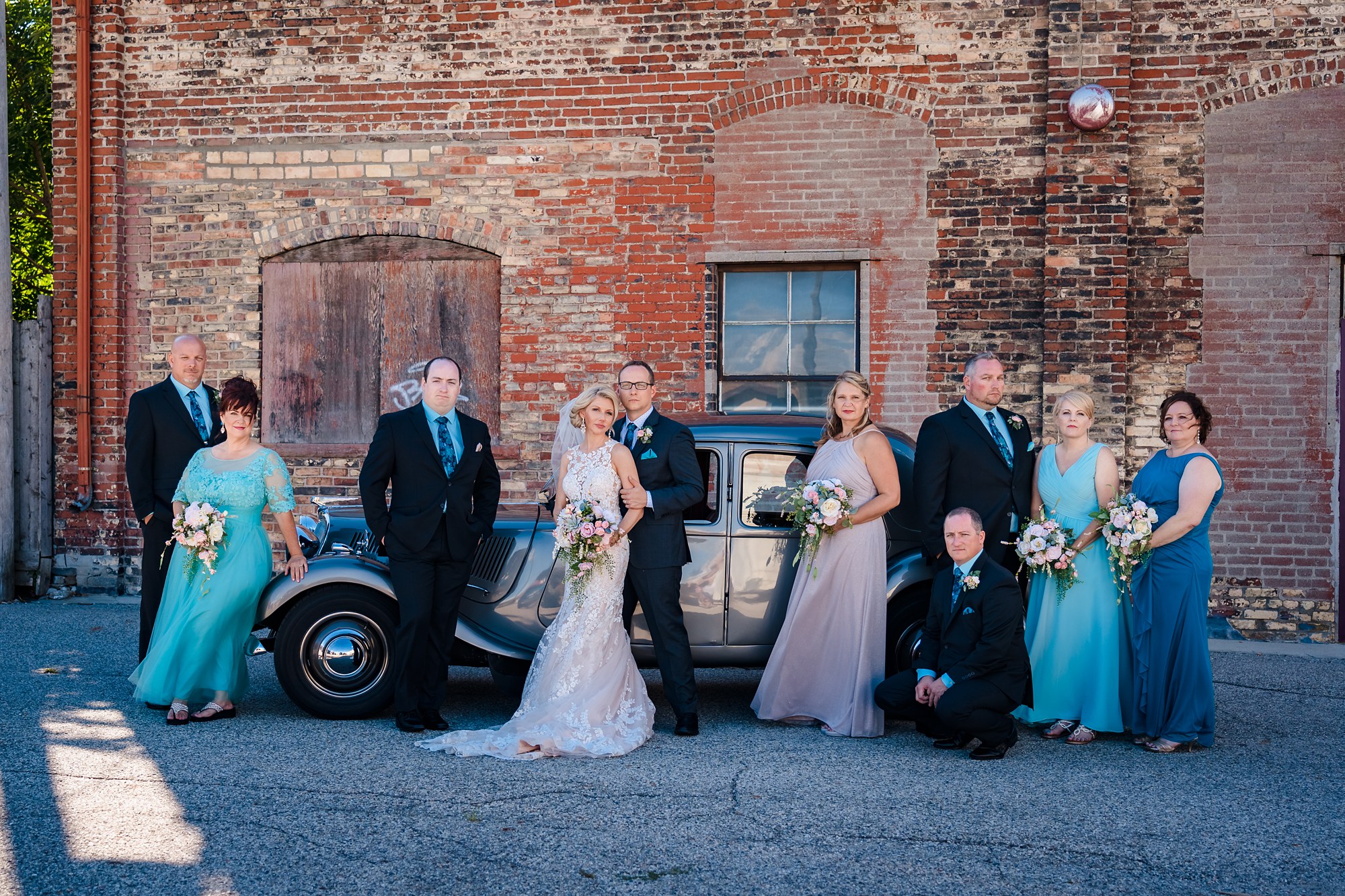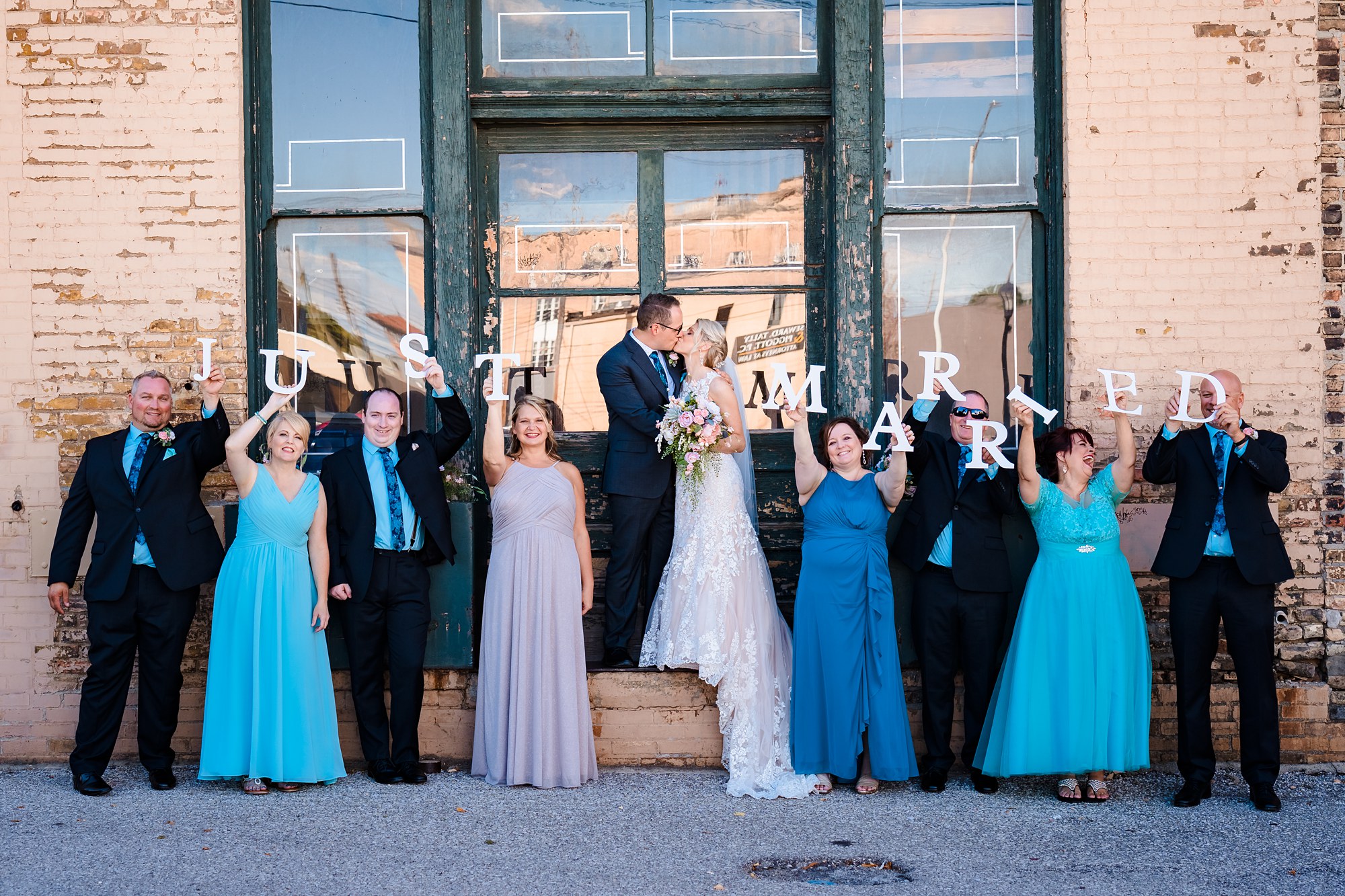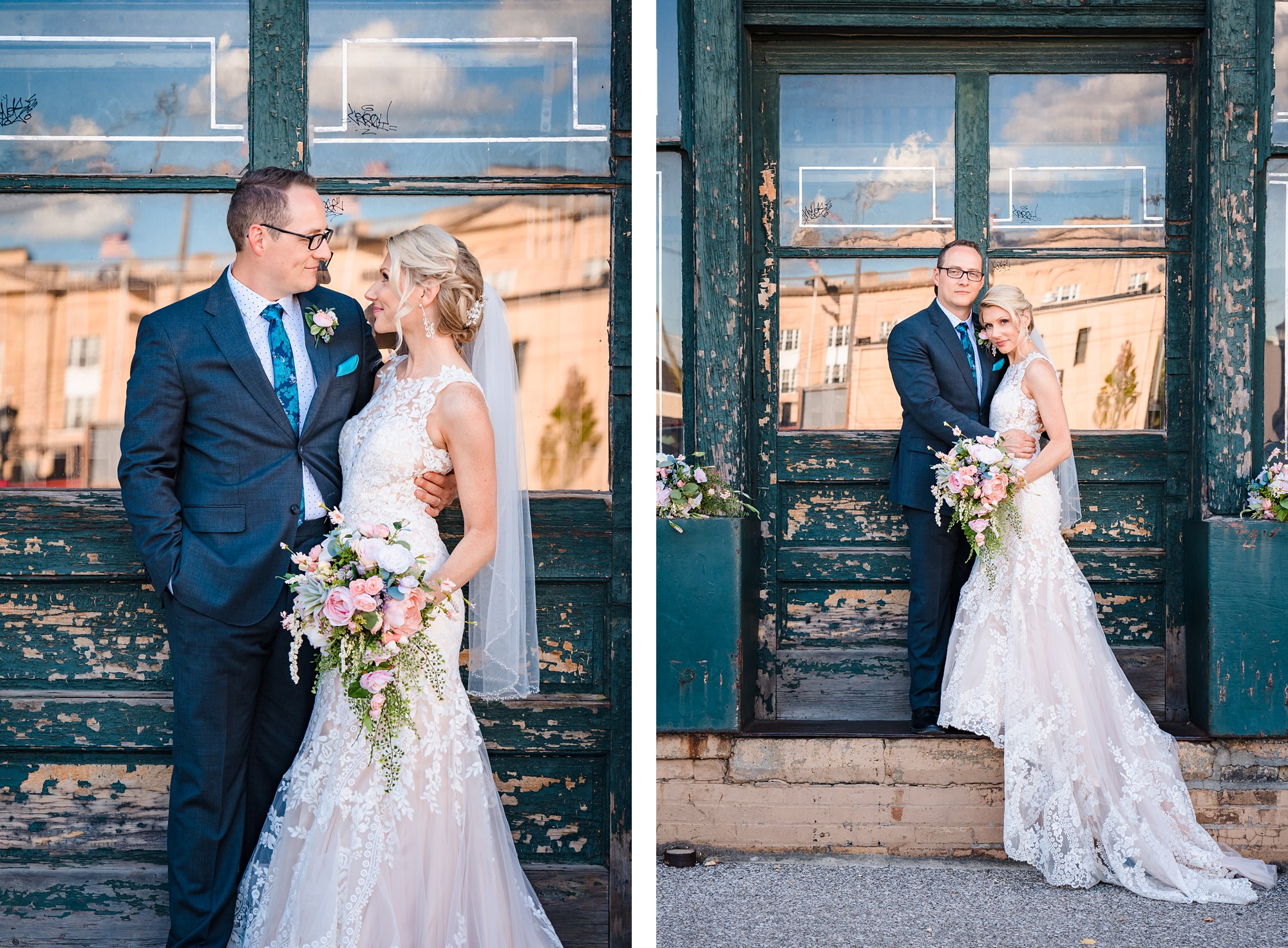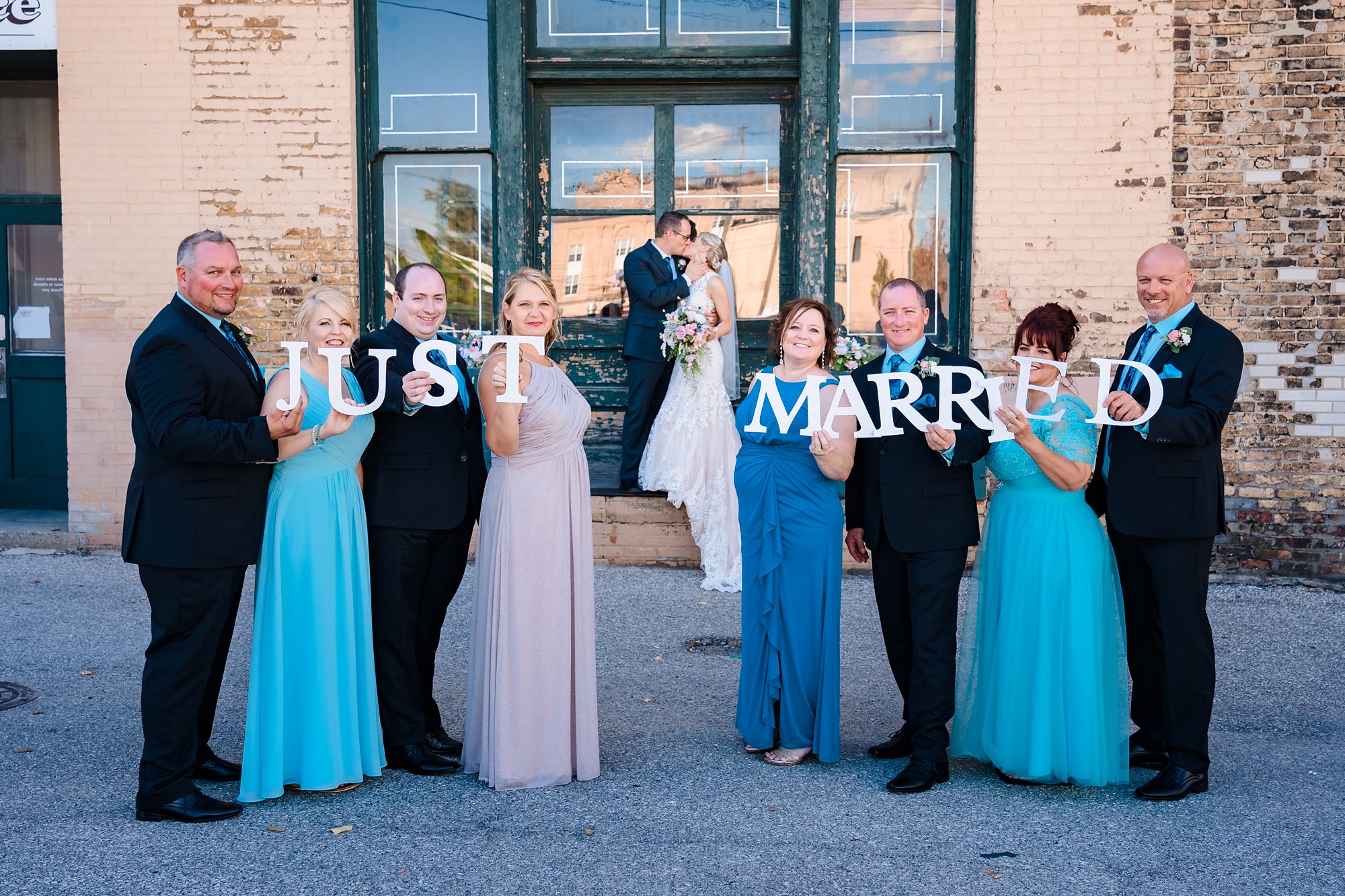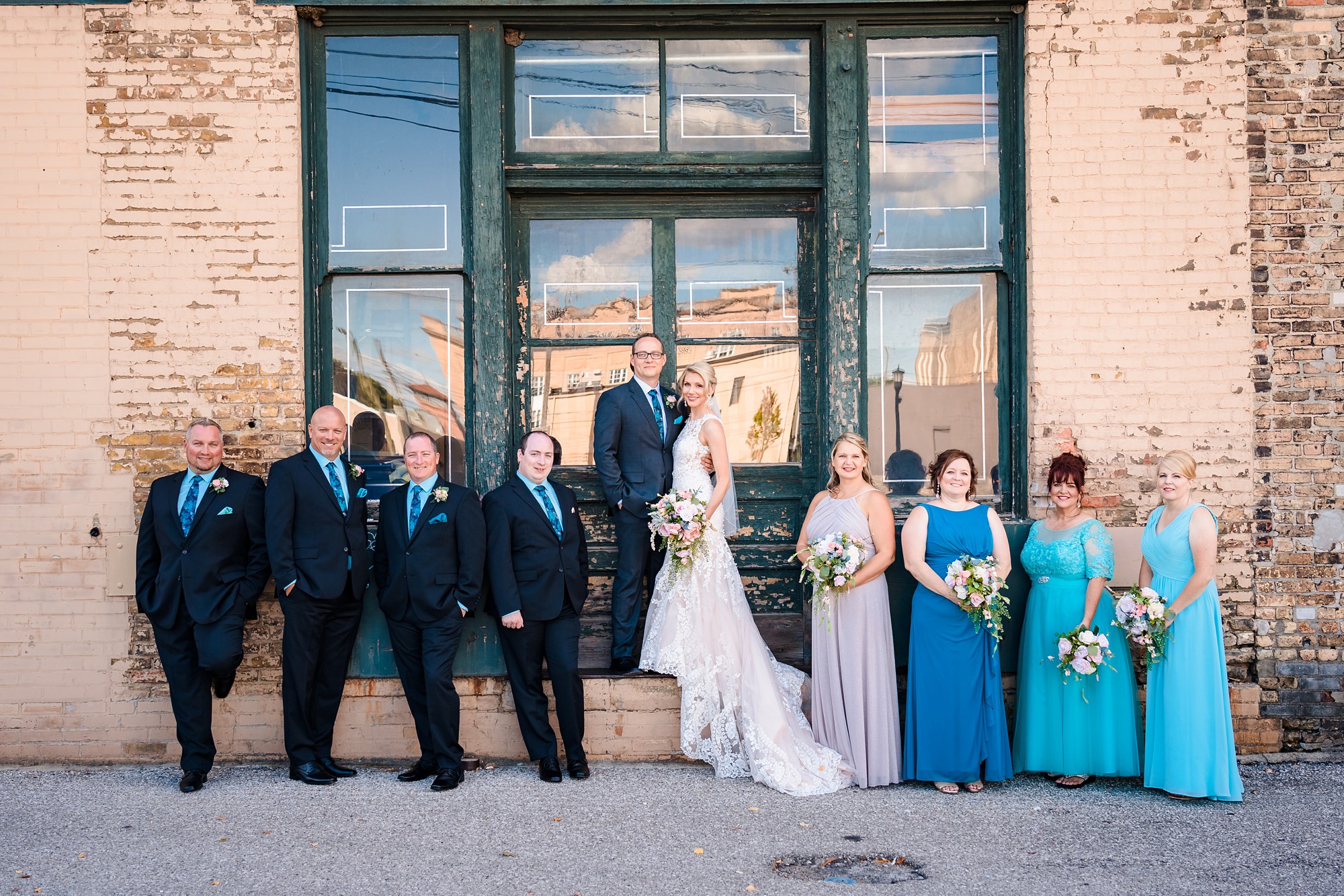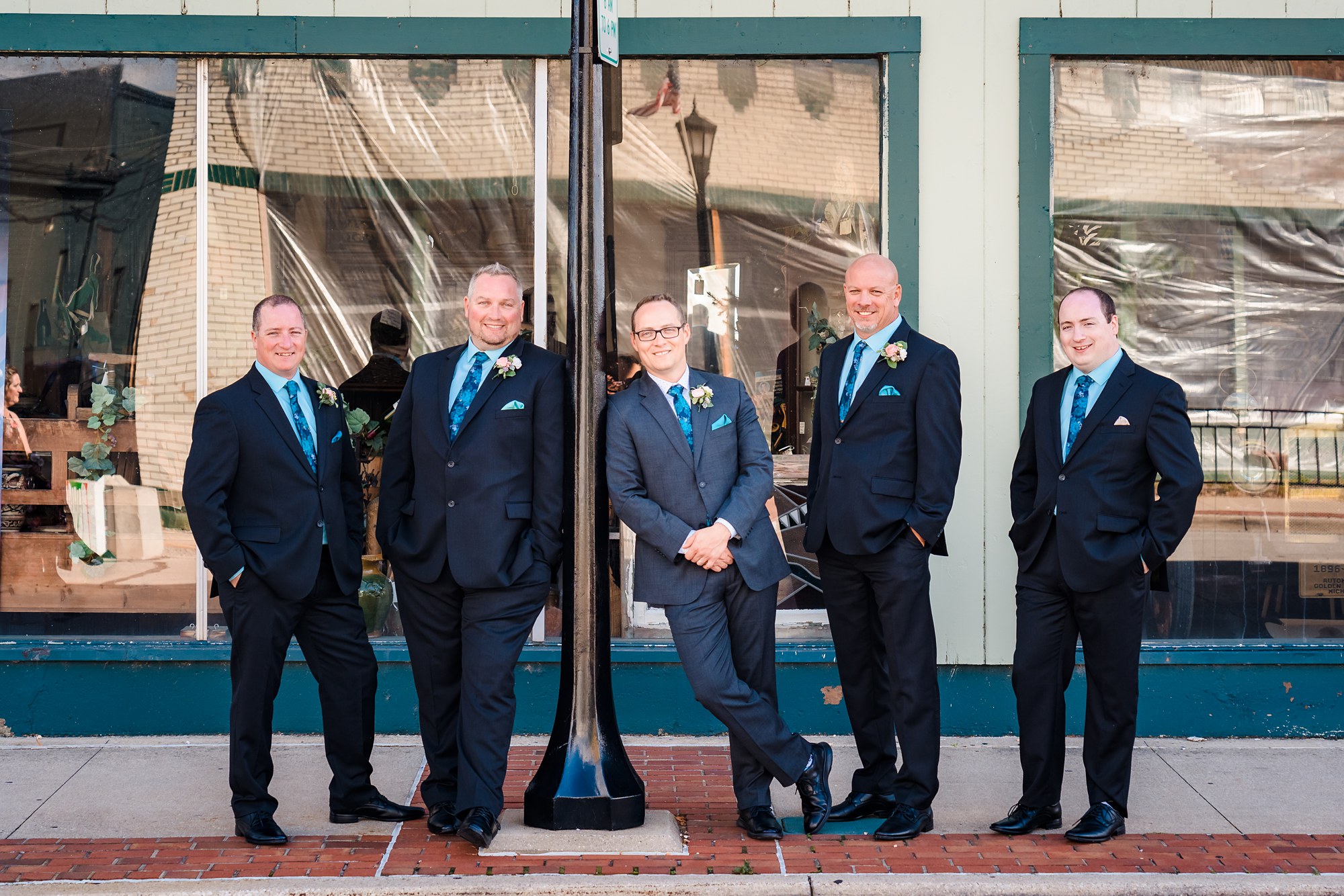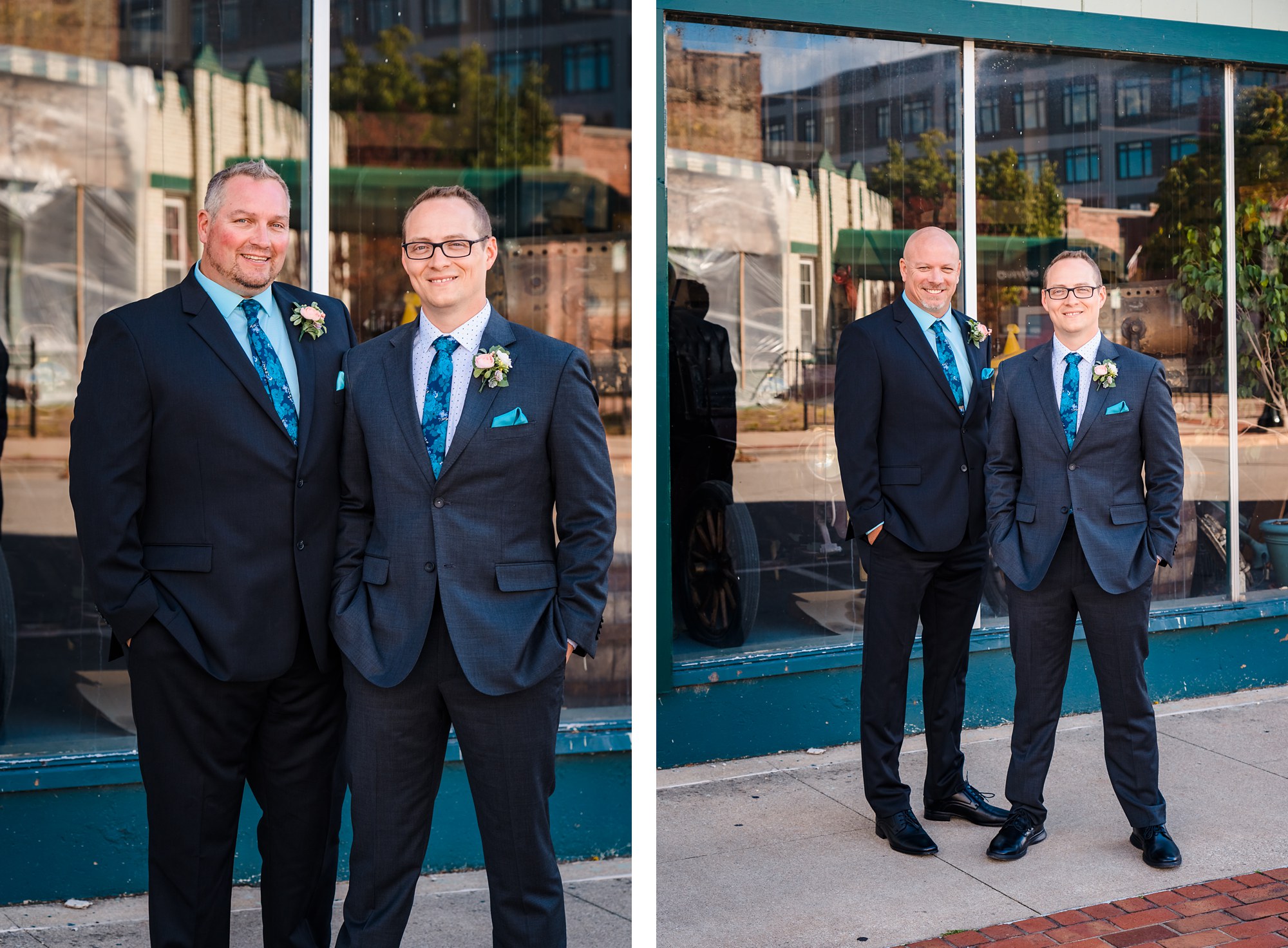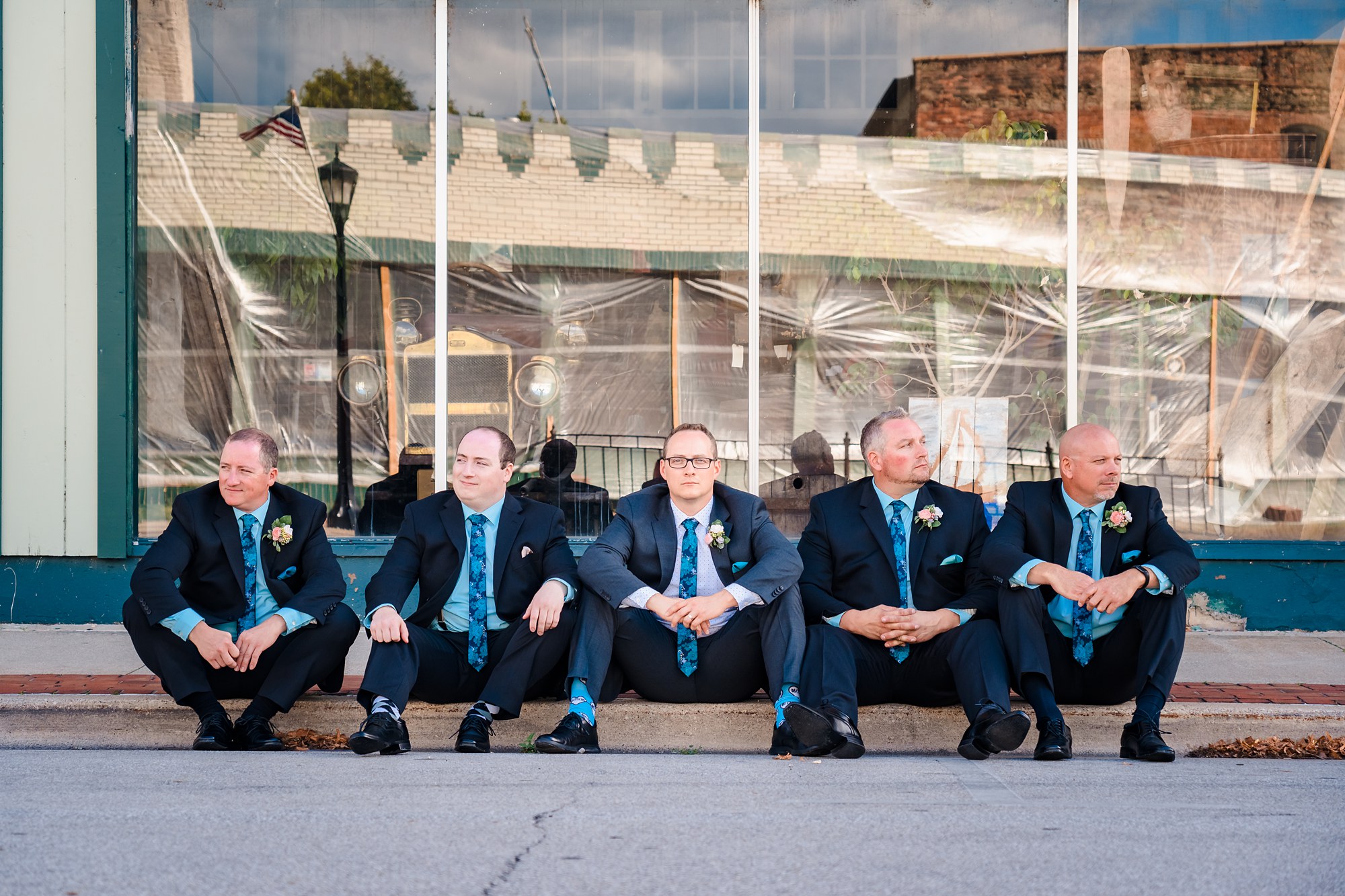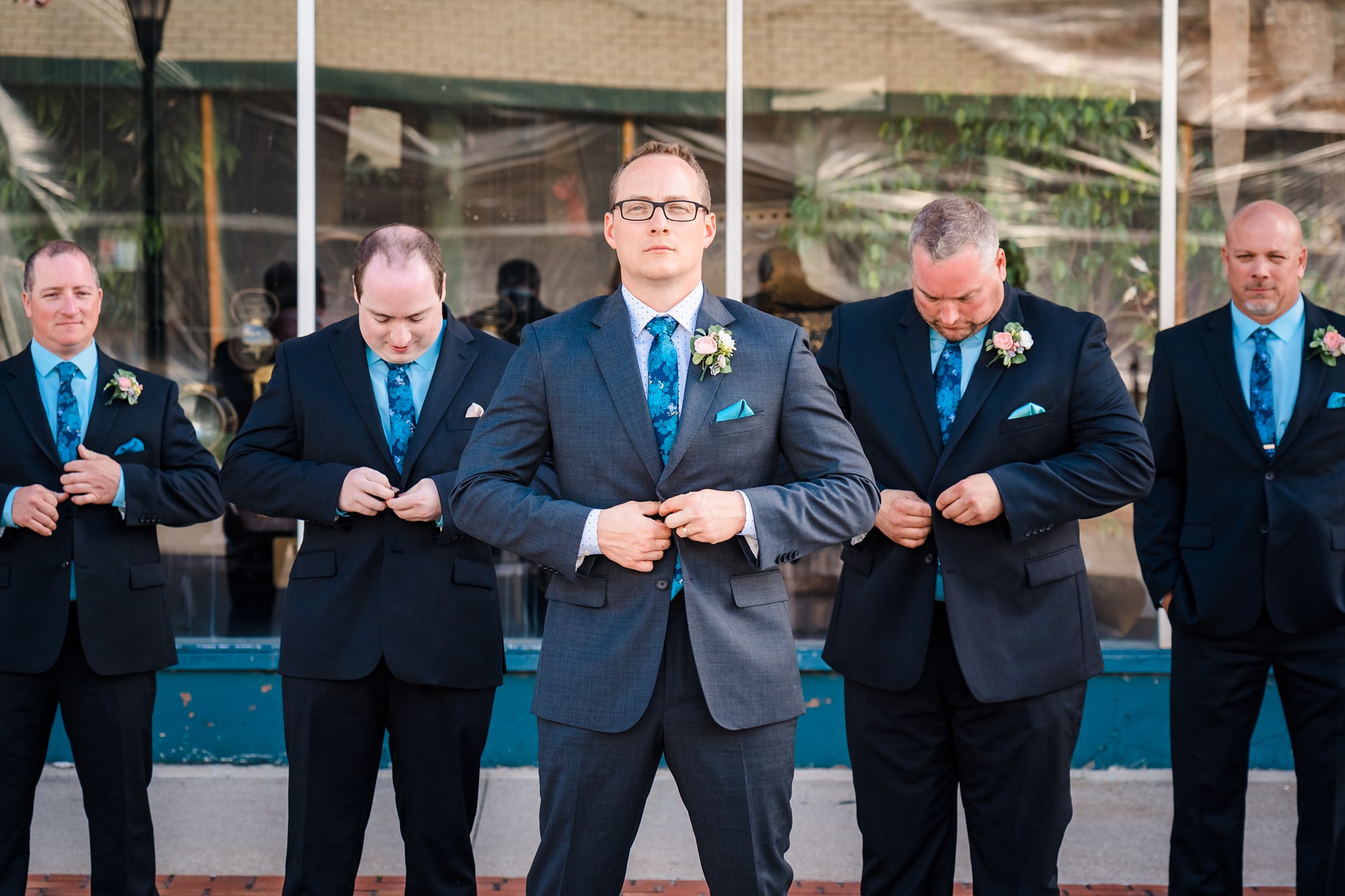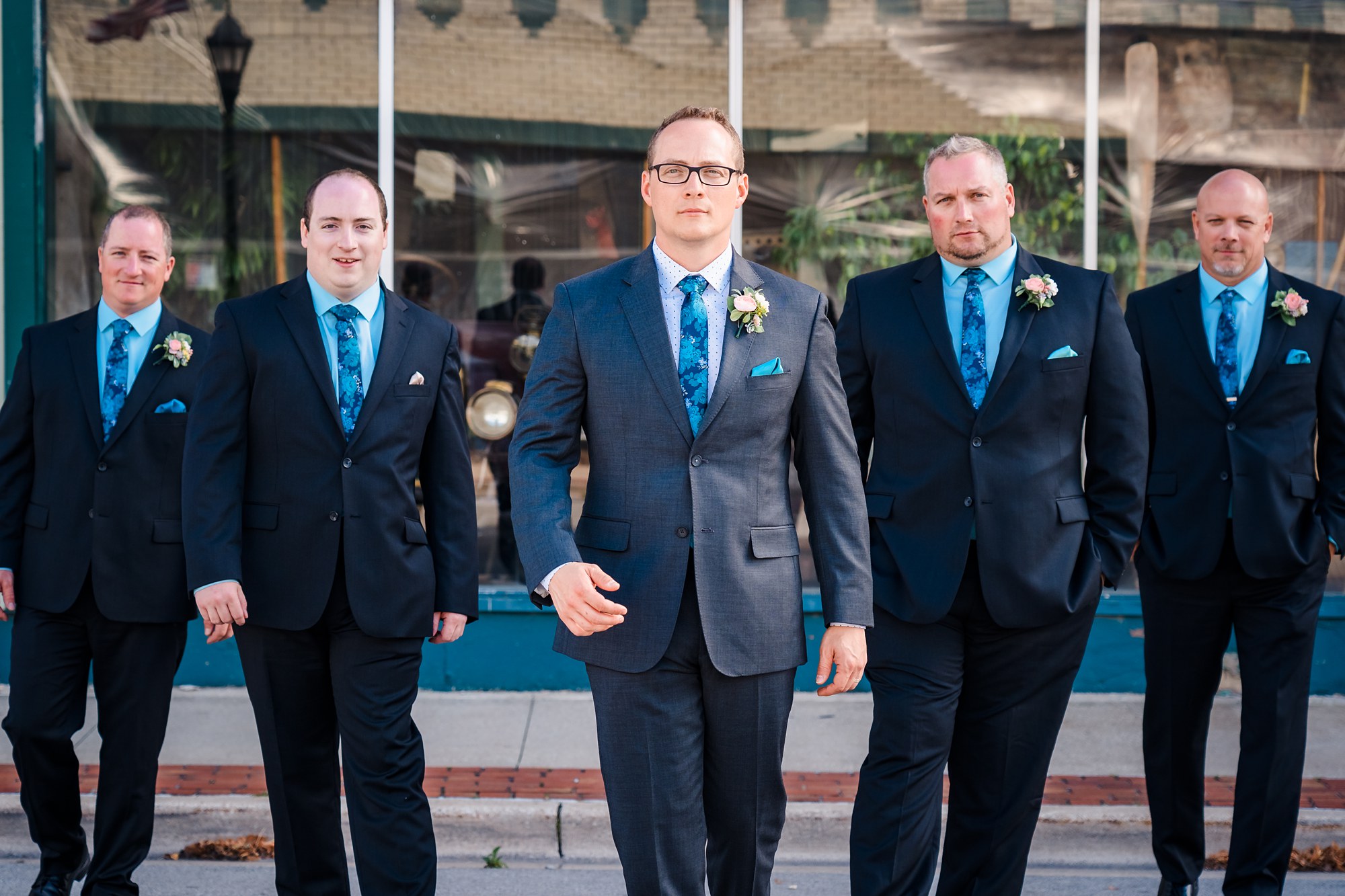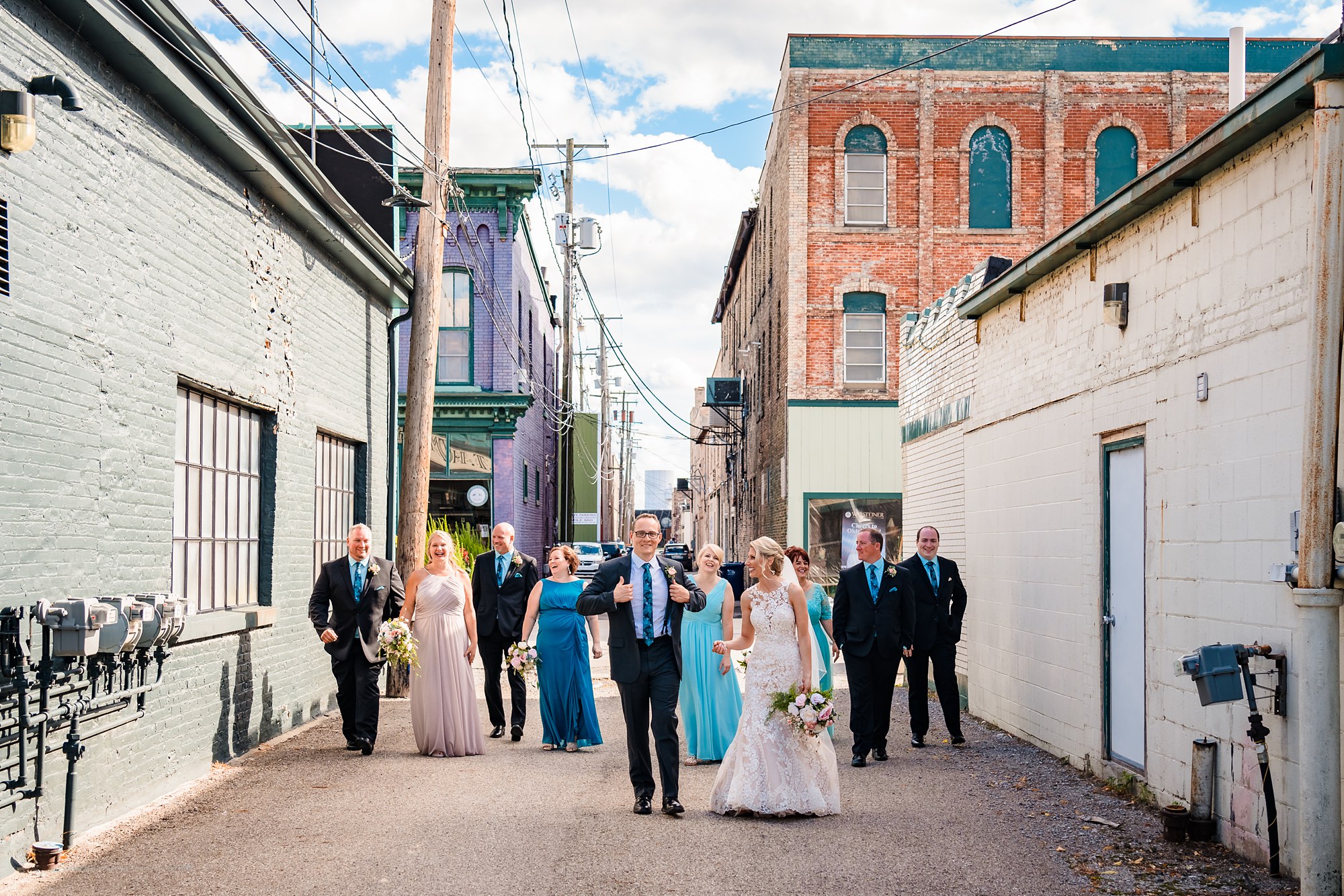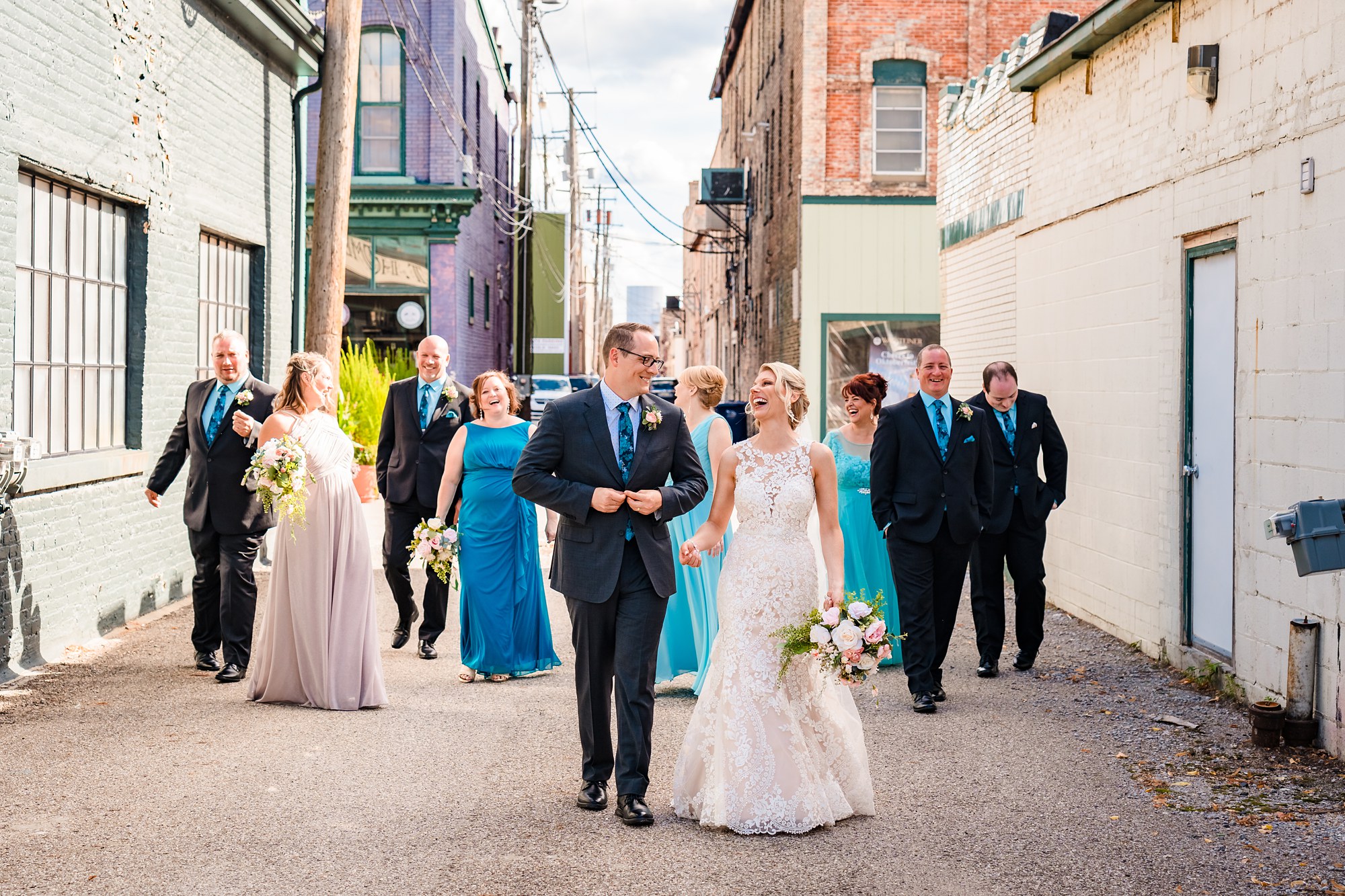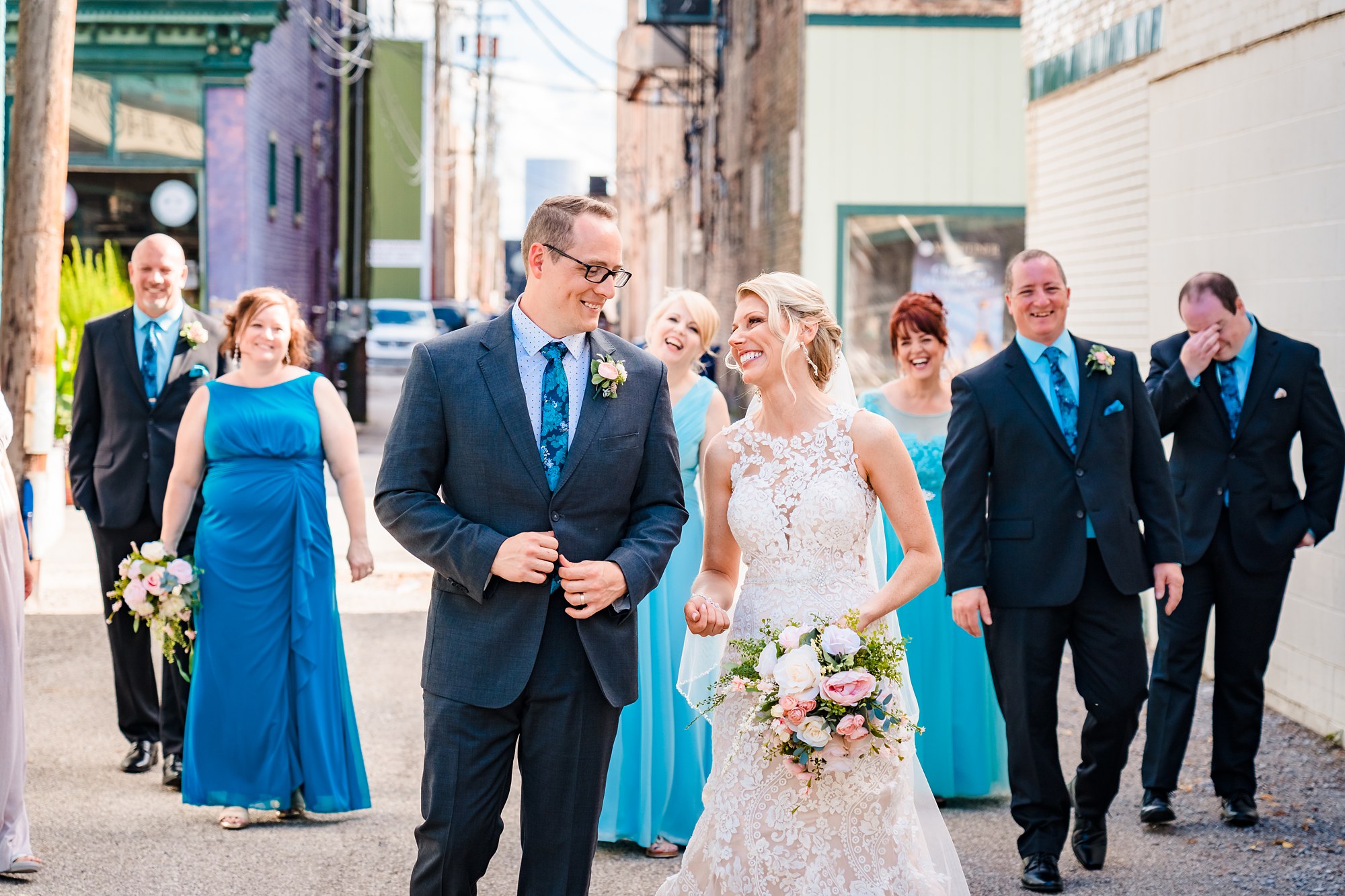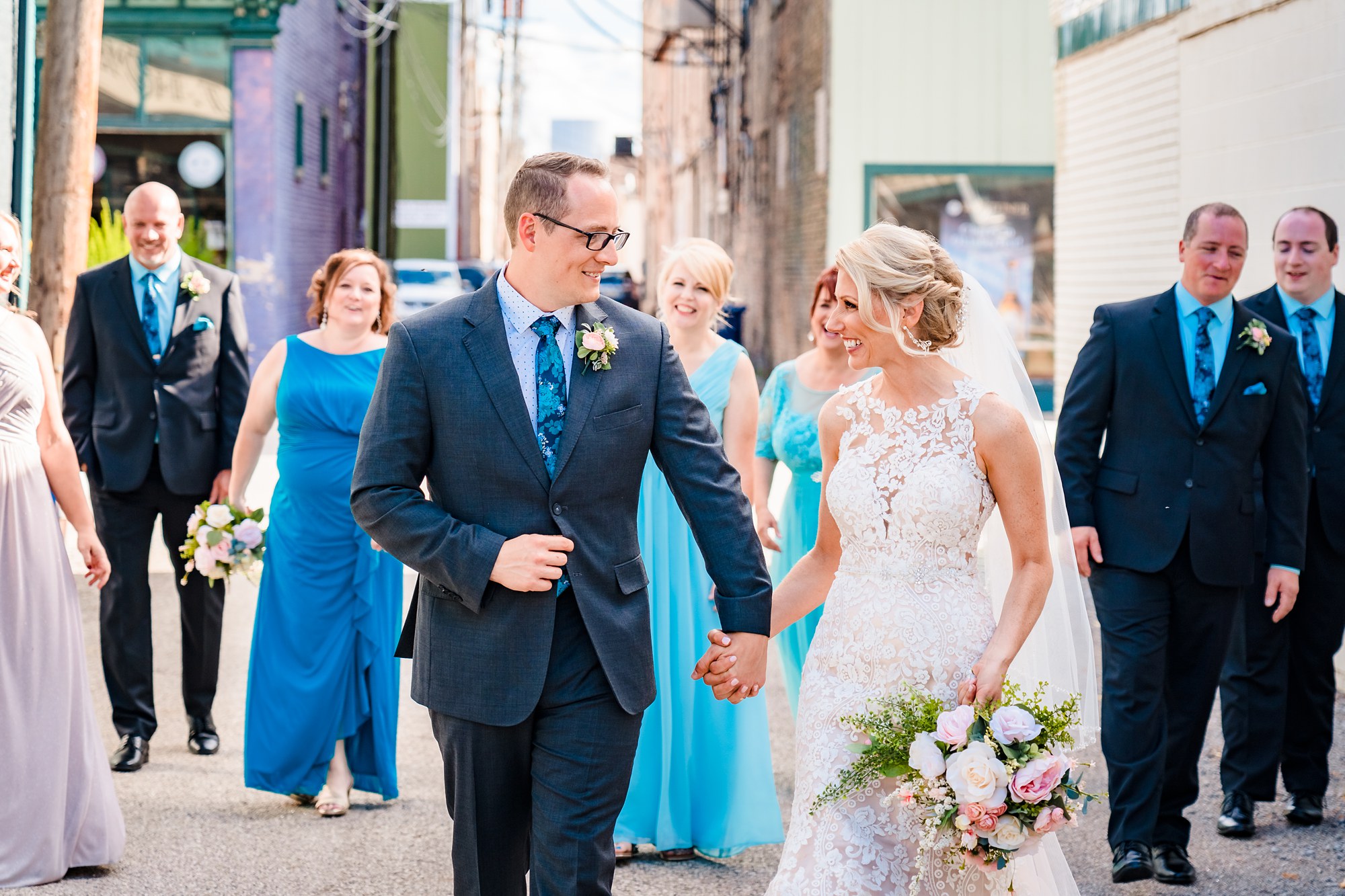 What advice do you have for other first time brides/grooms?
Elope. Heed my advice young grasshopper. – Matt
Elope! If you dont elope, track what you spend if you have a budget and stick to it. – Jen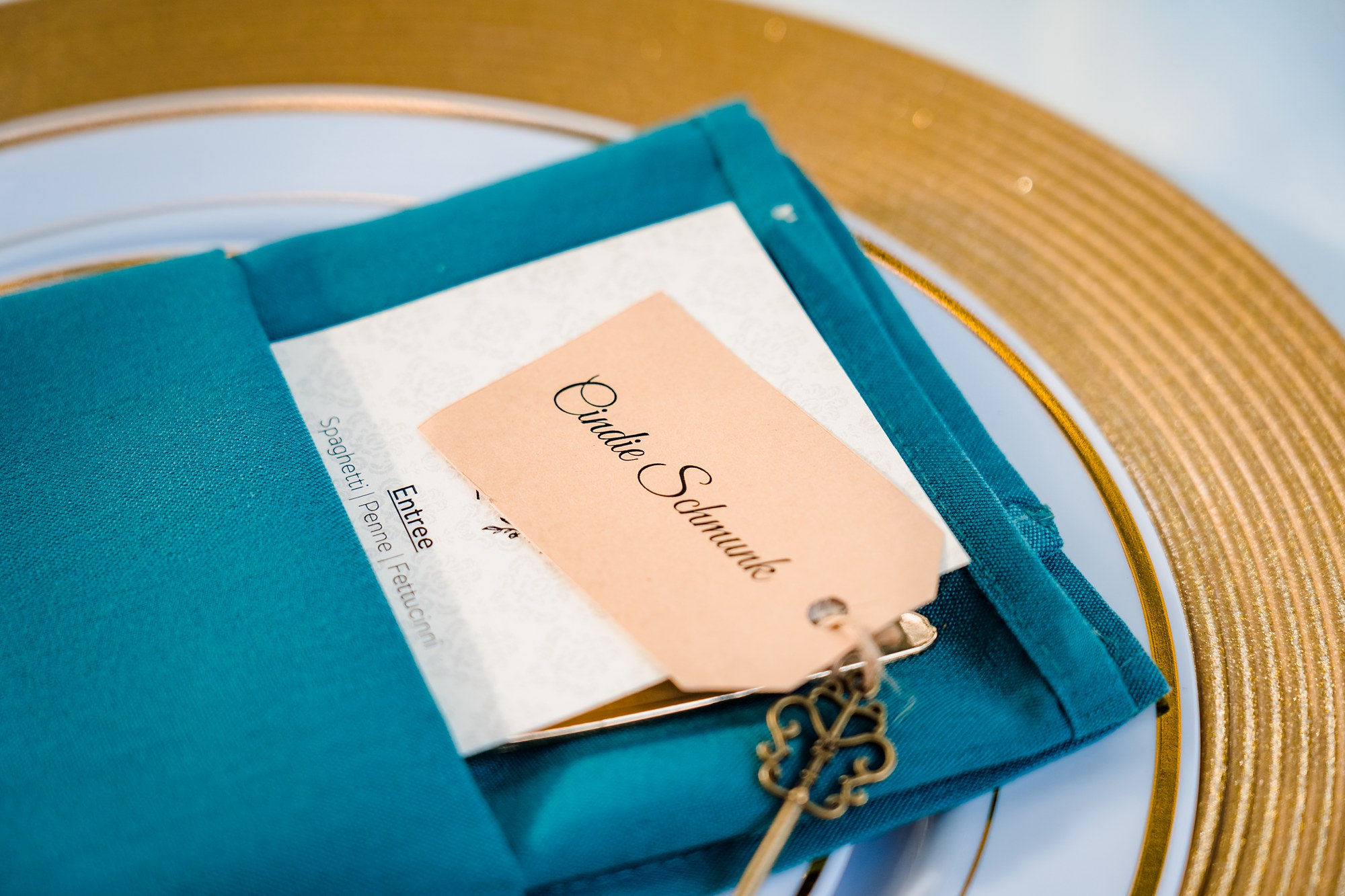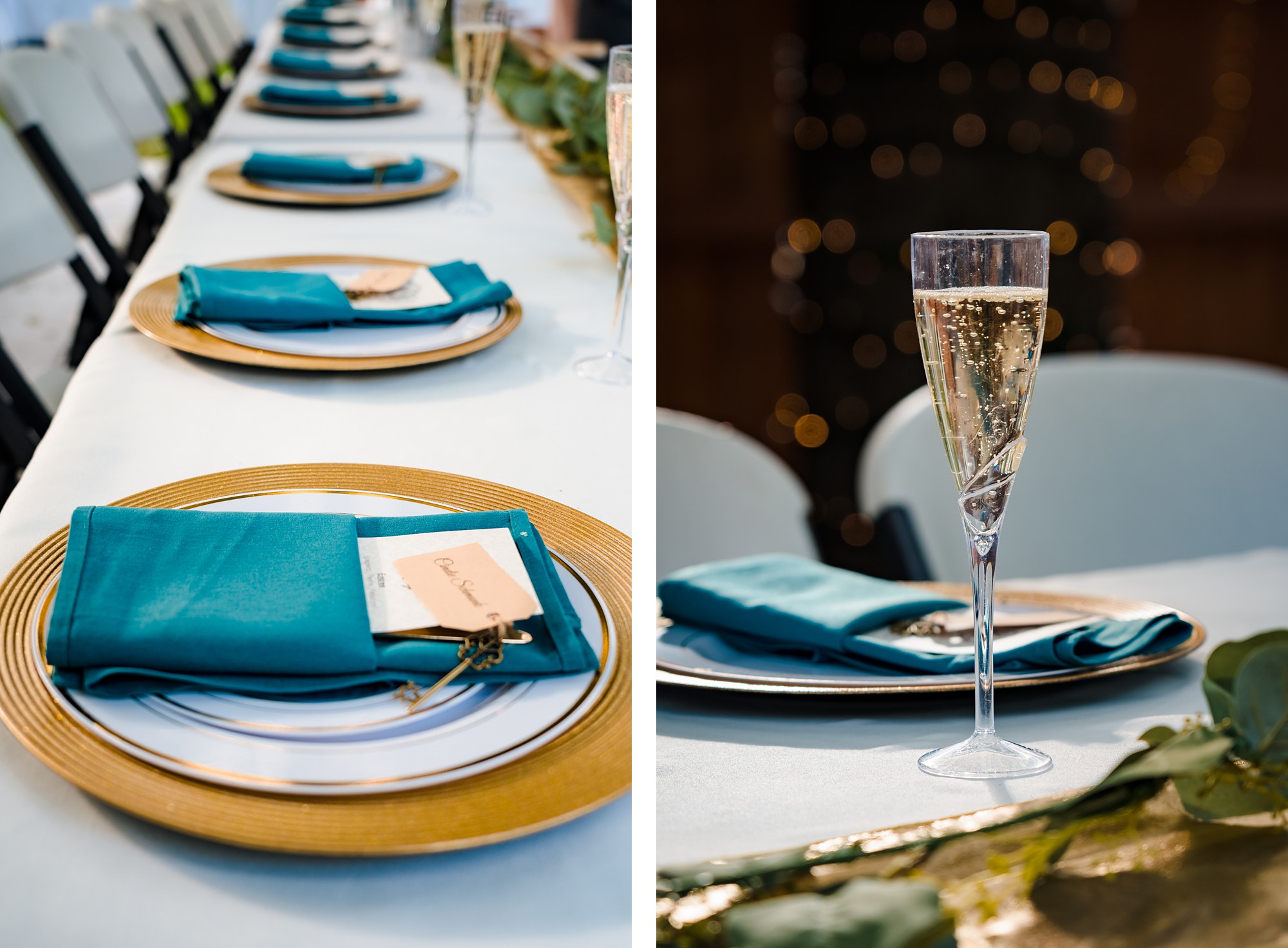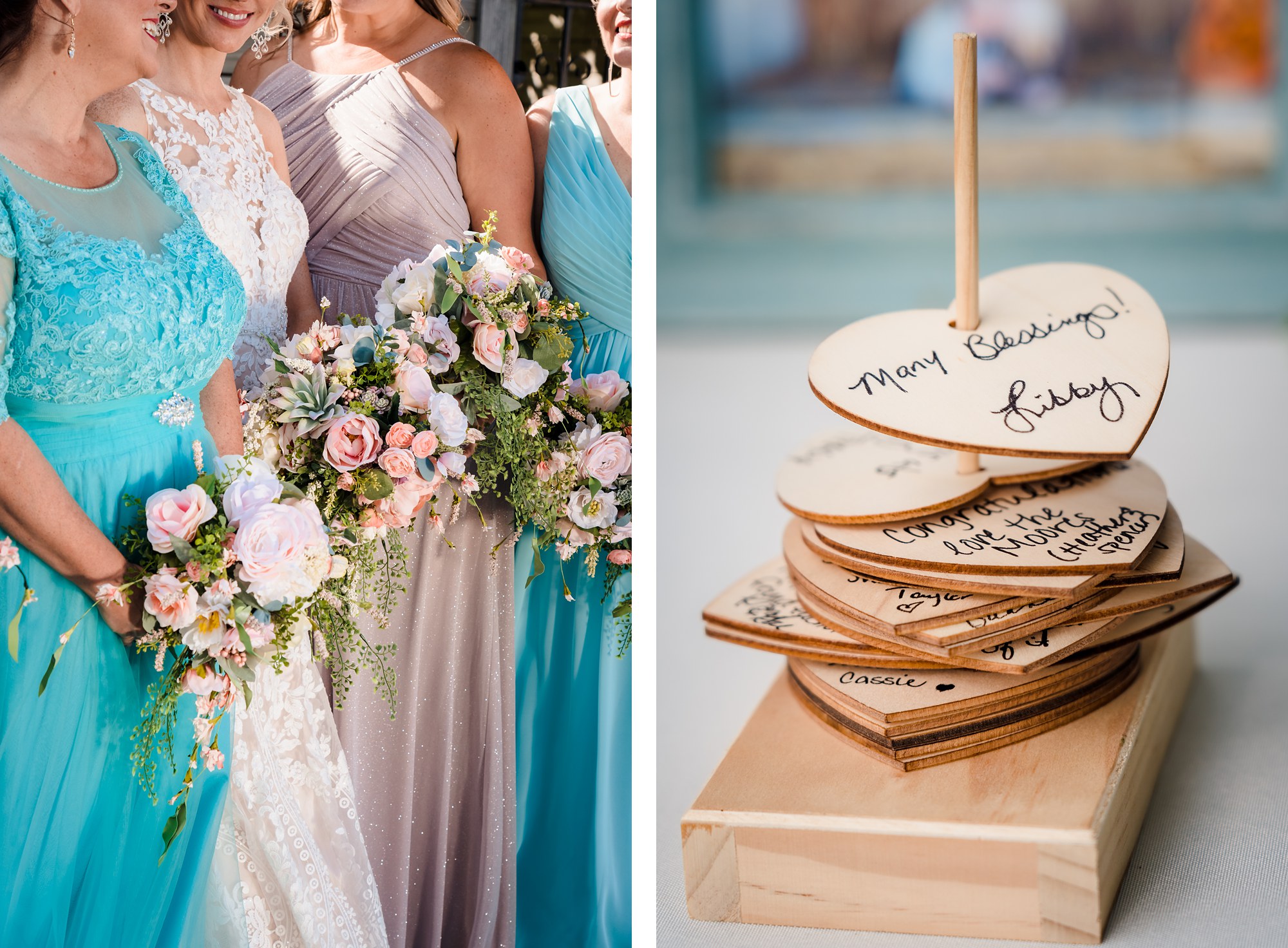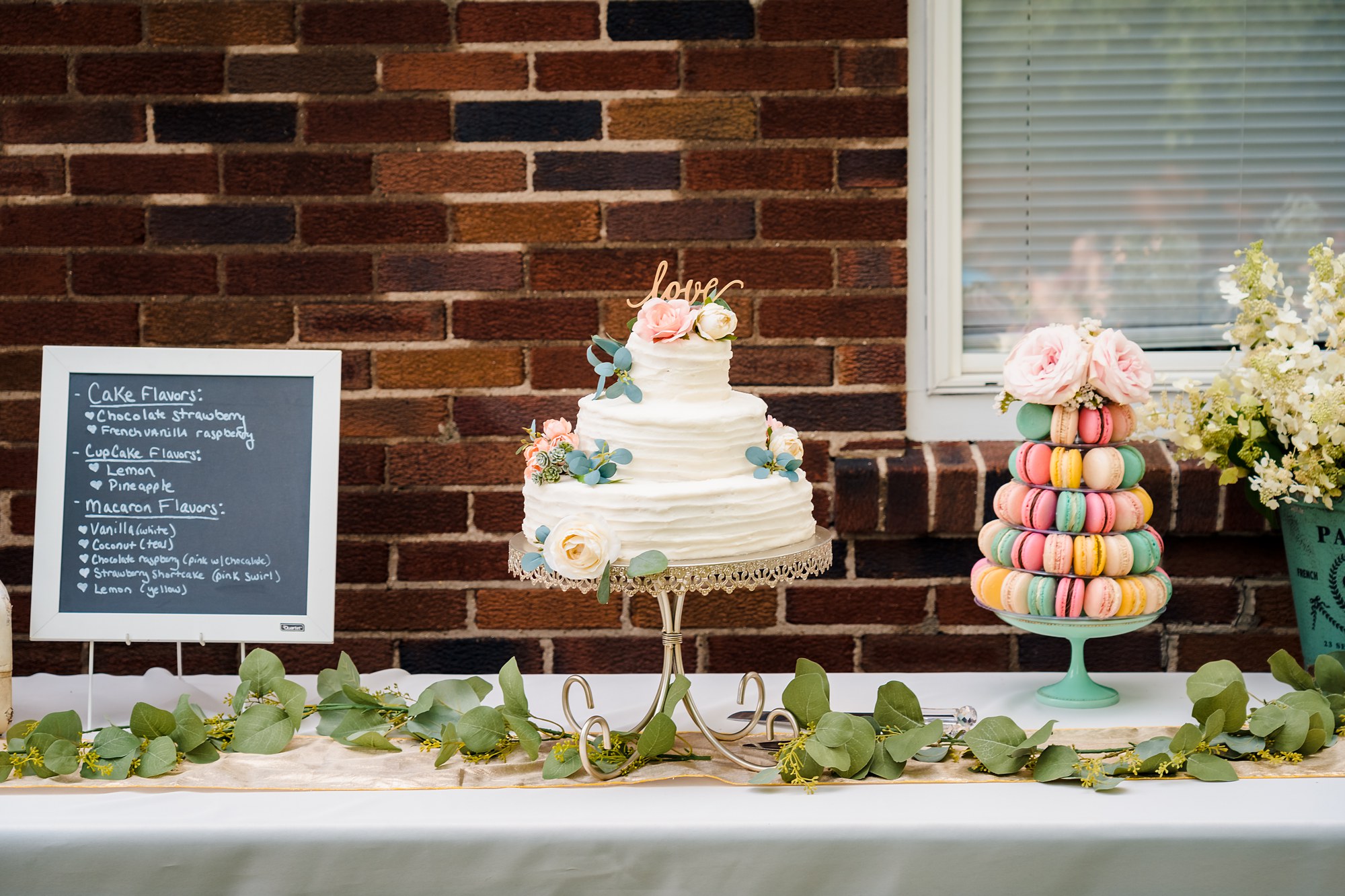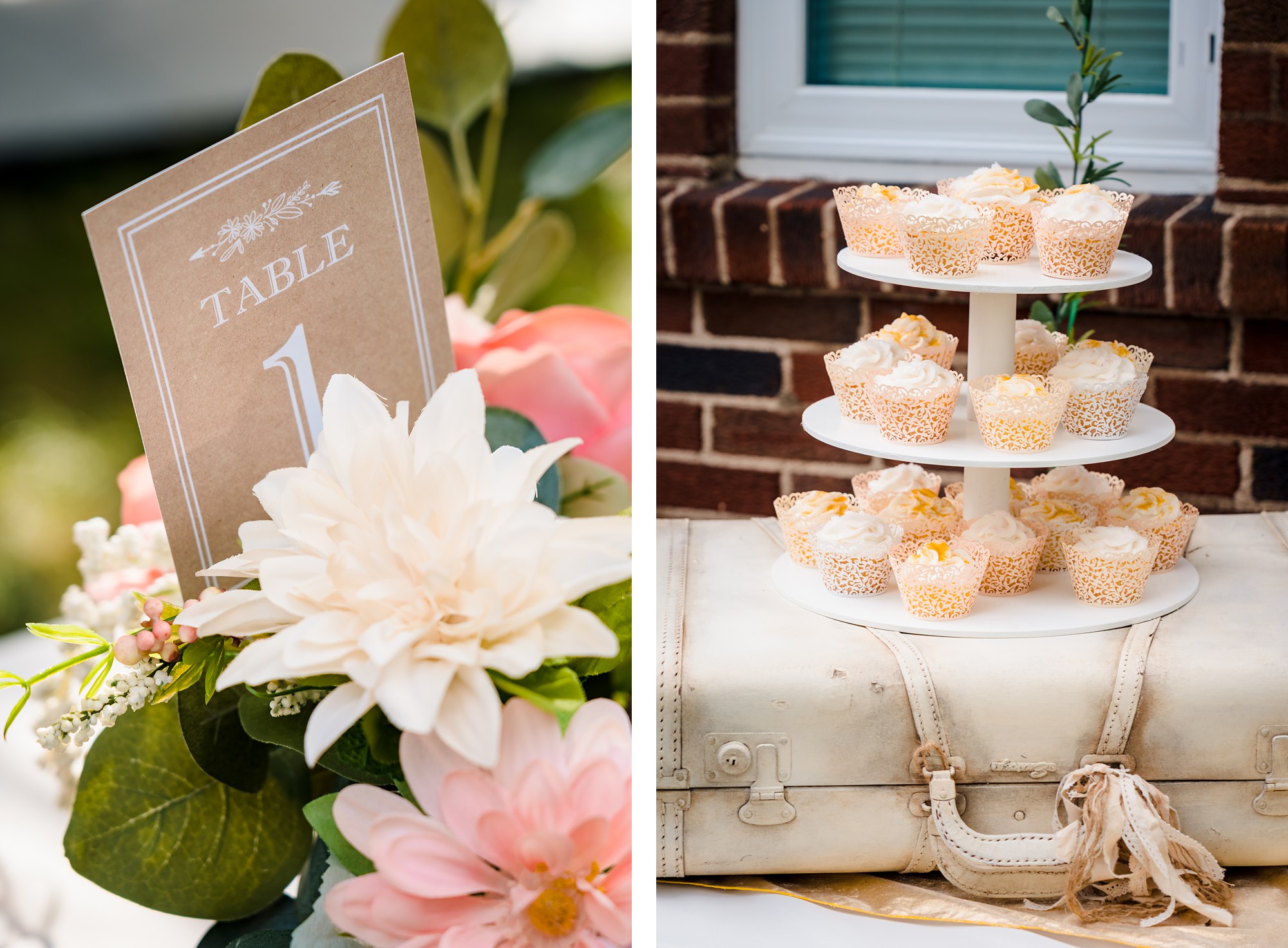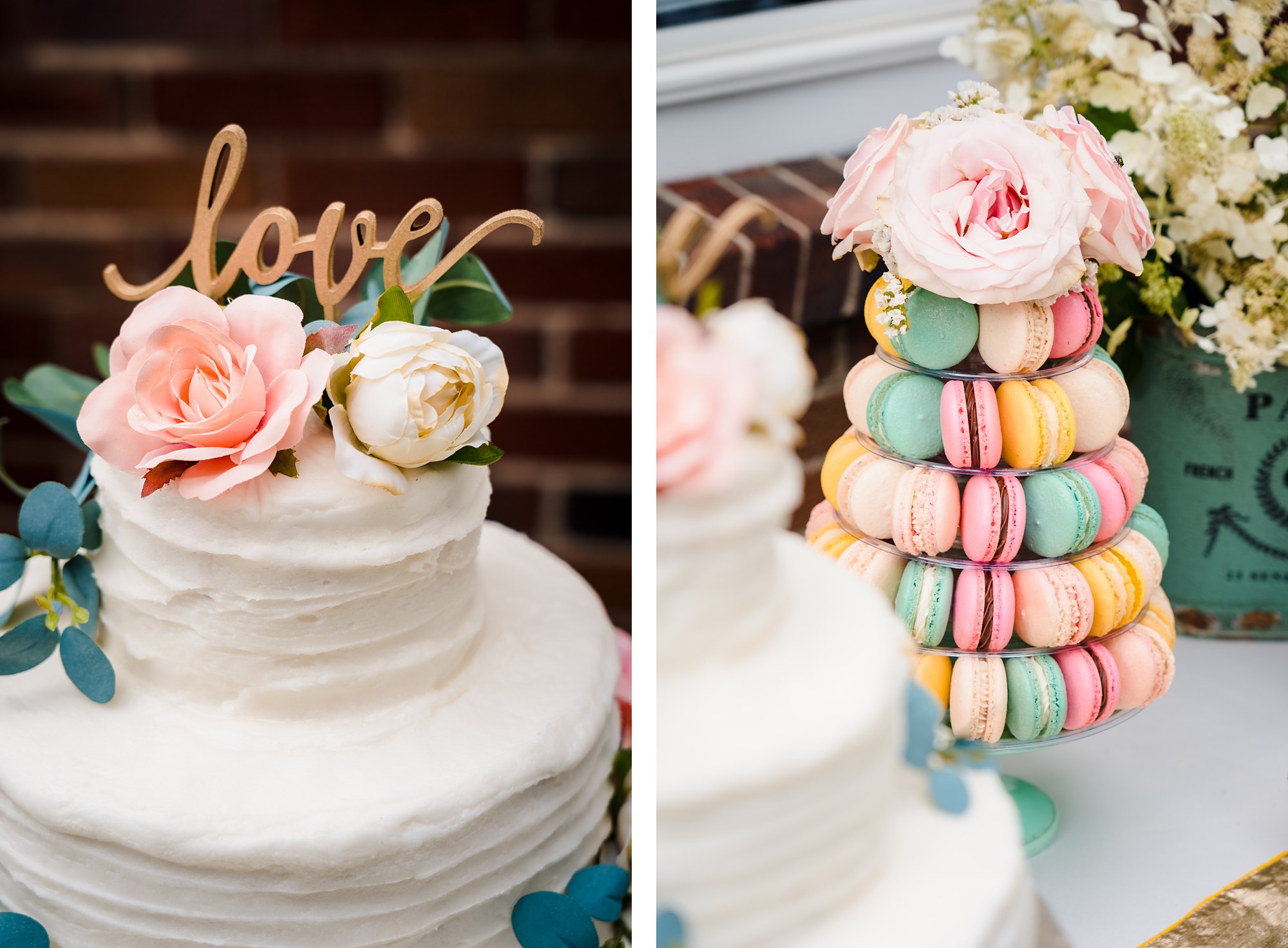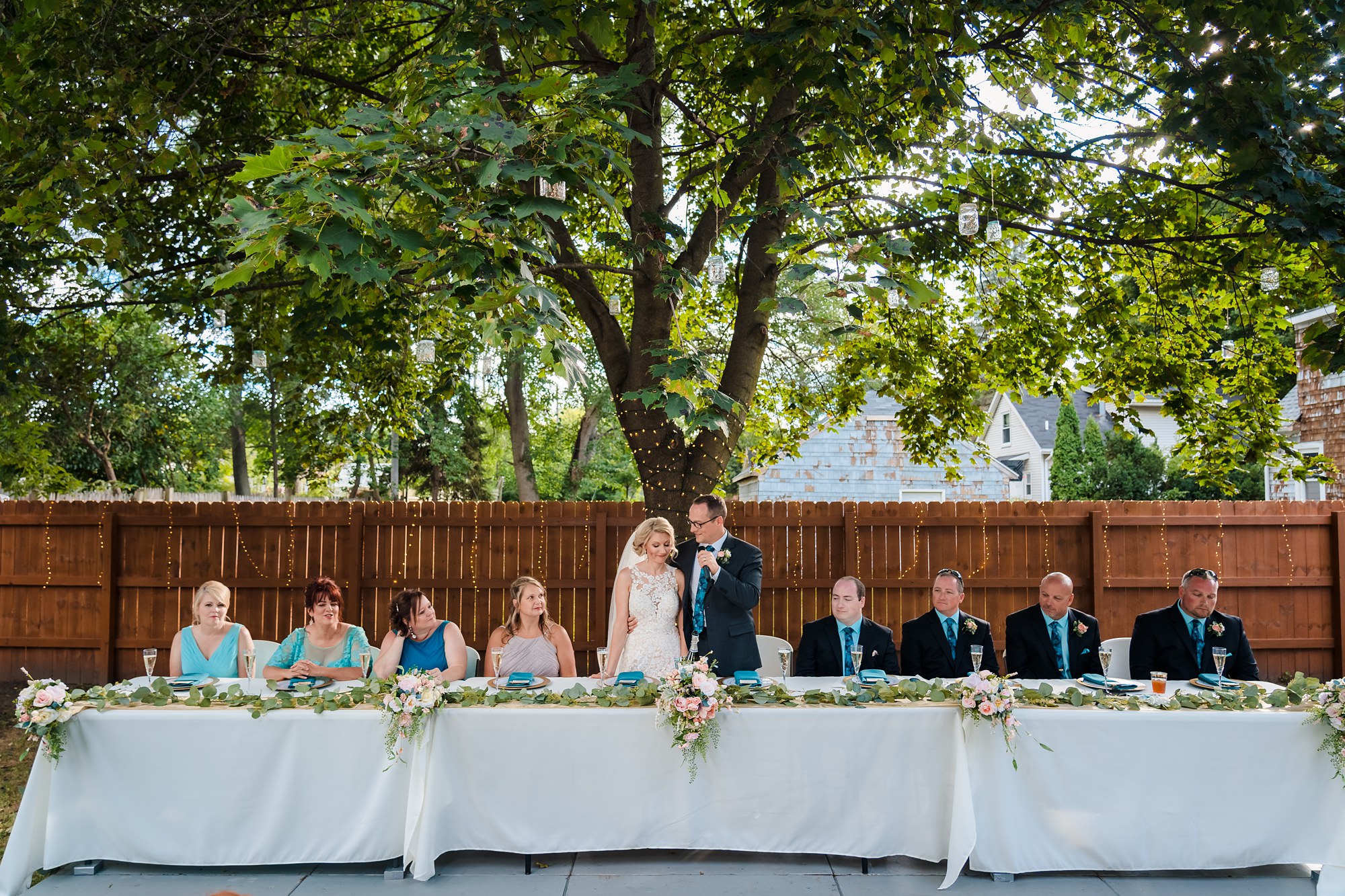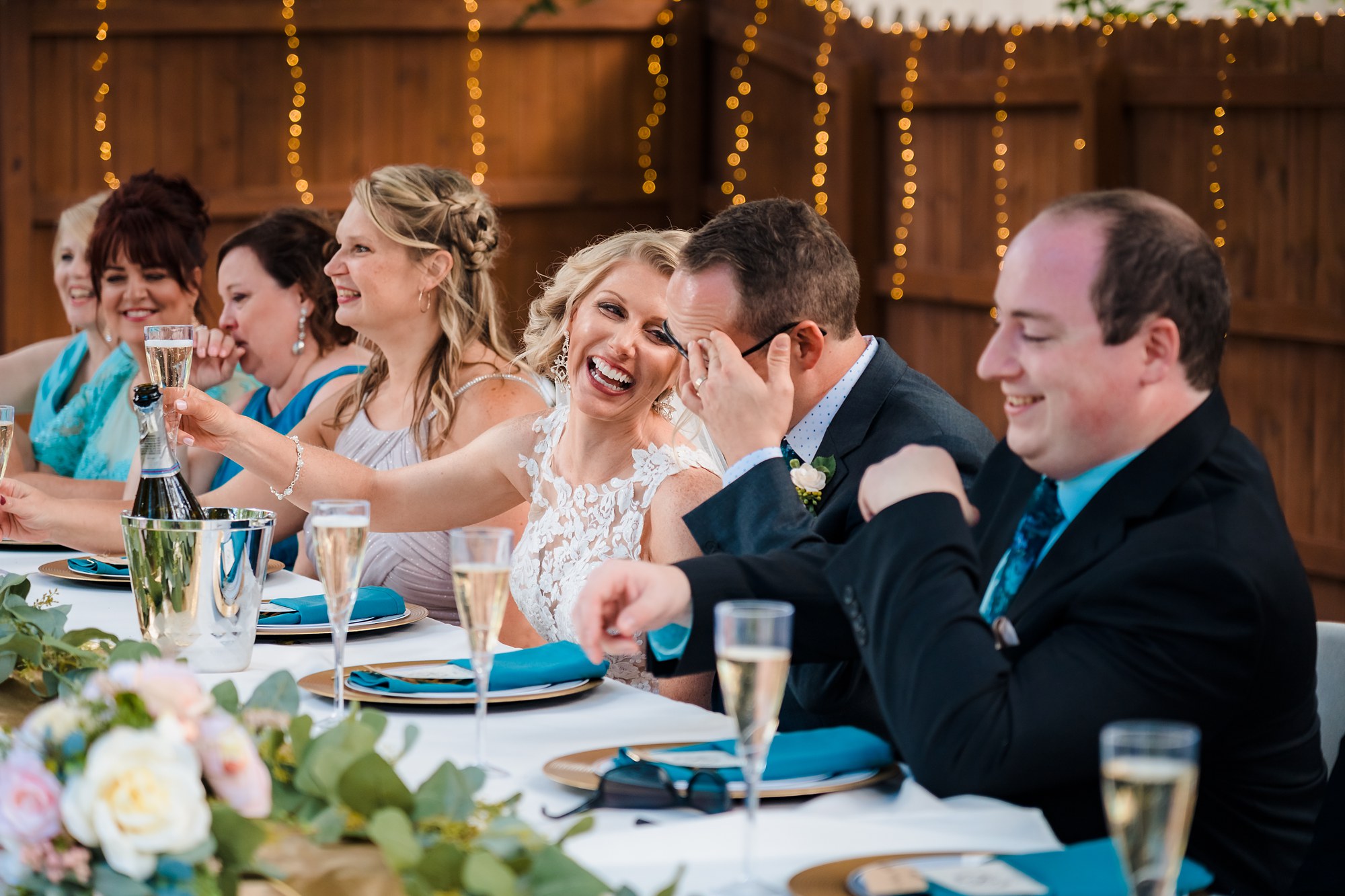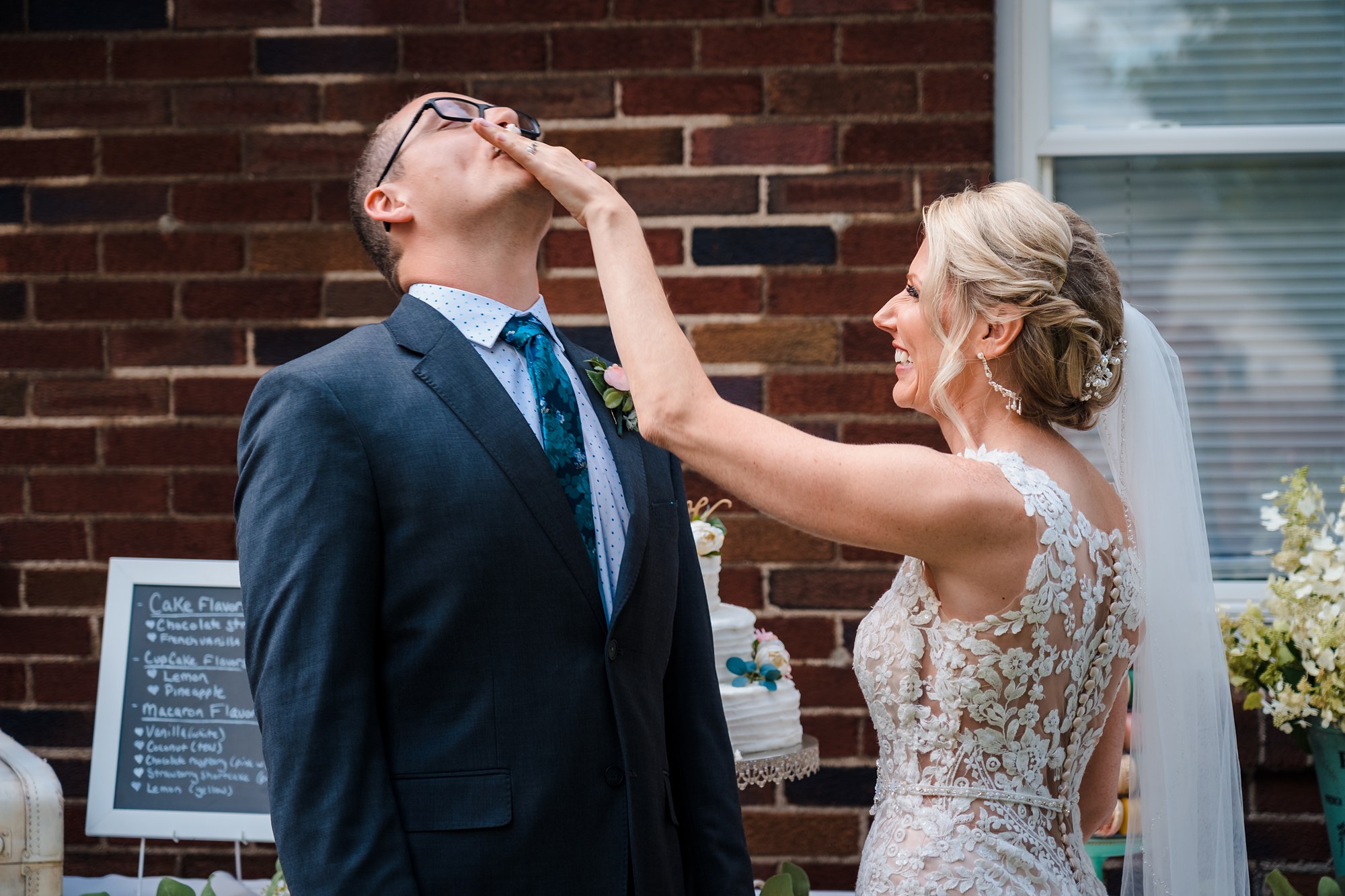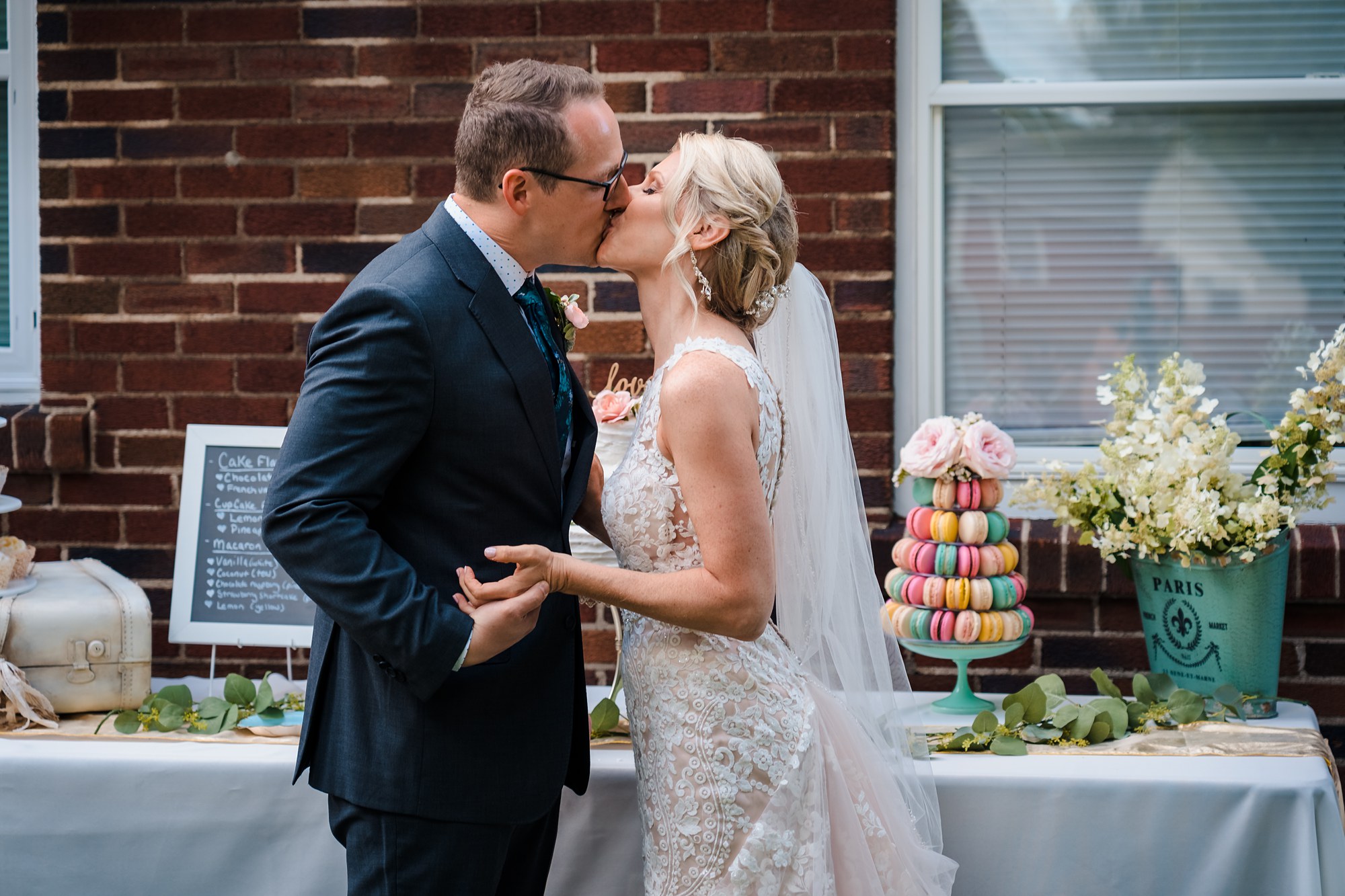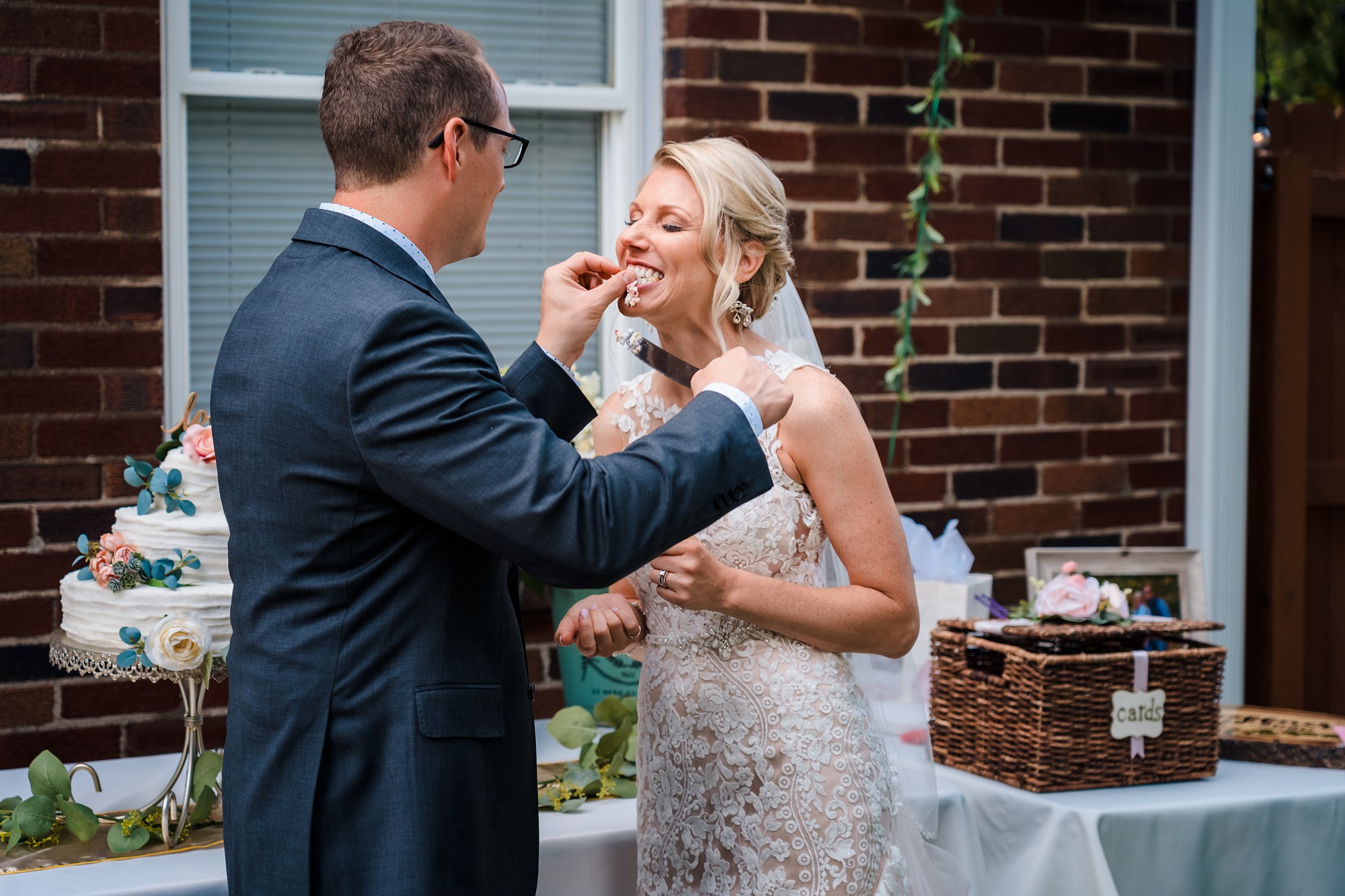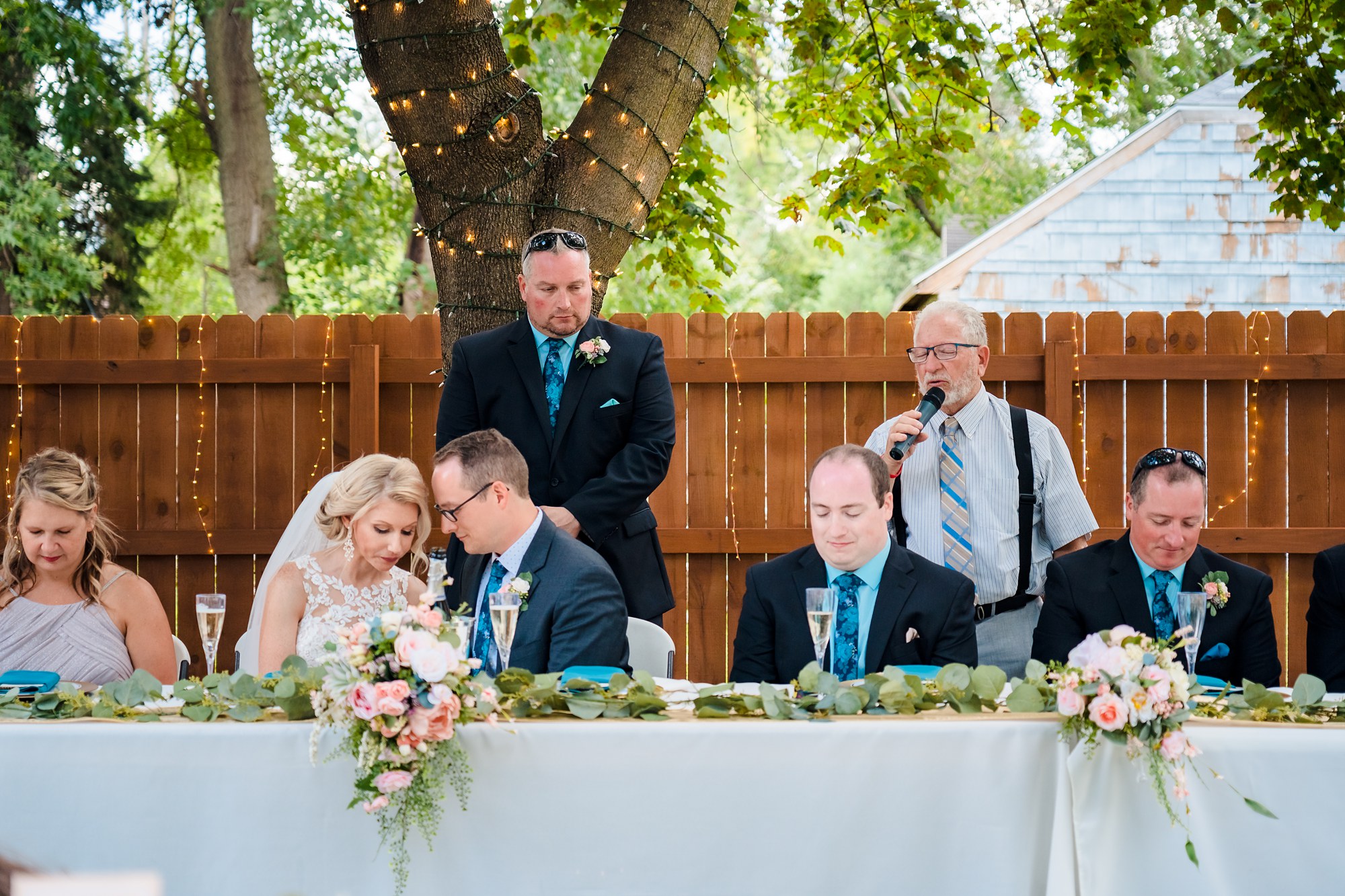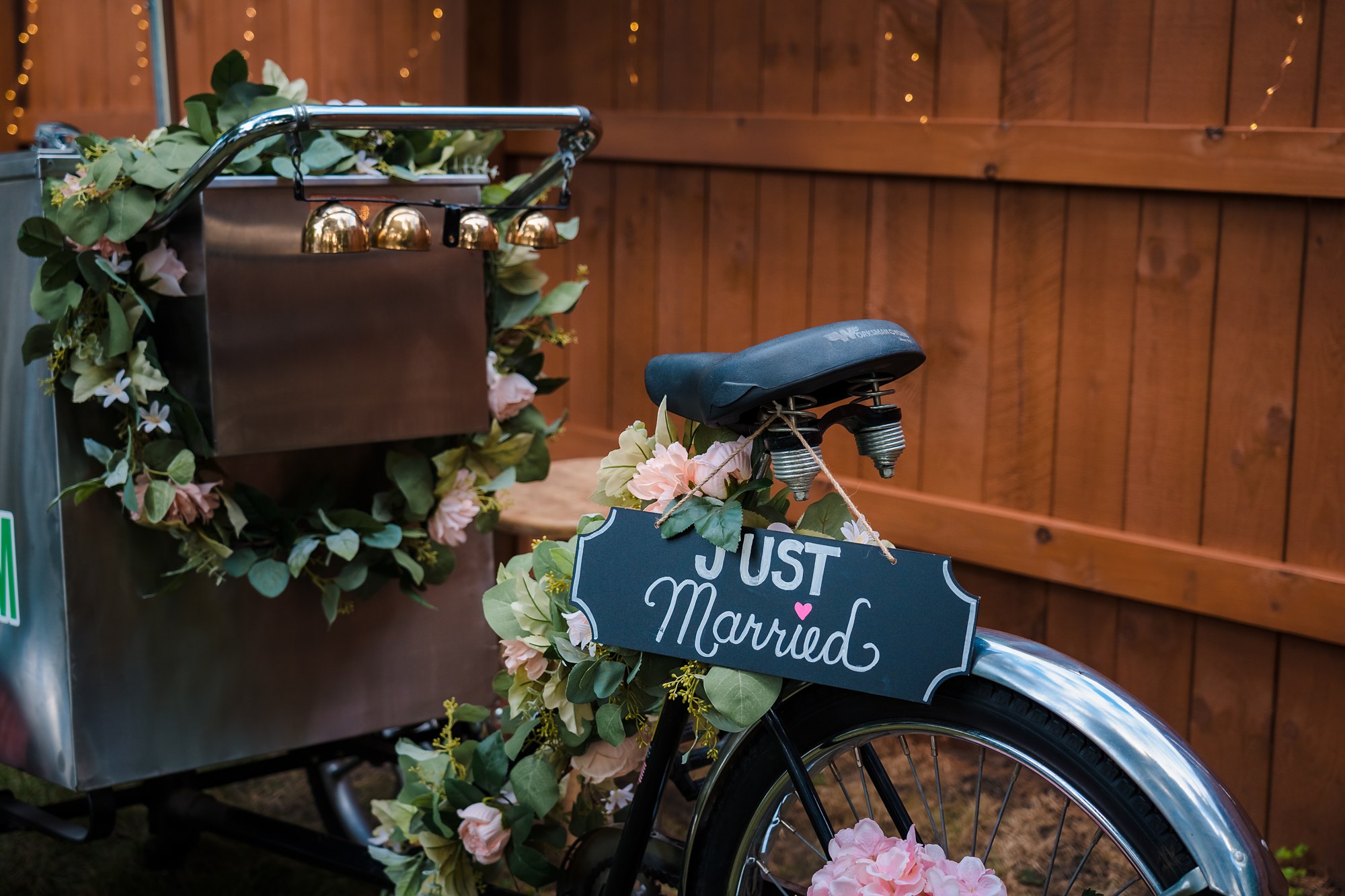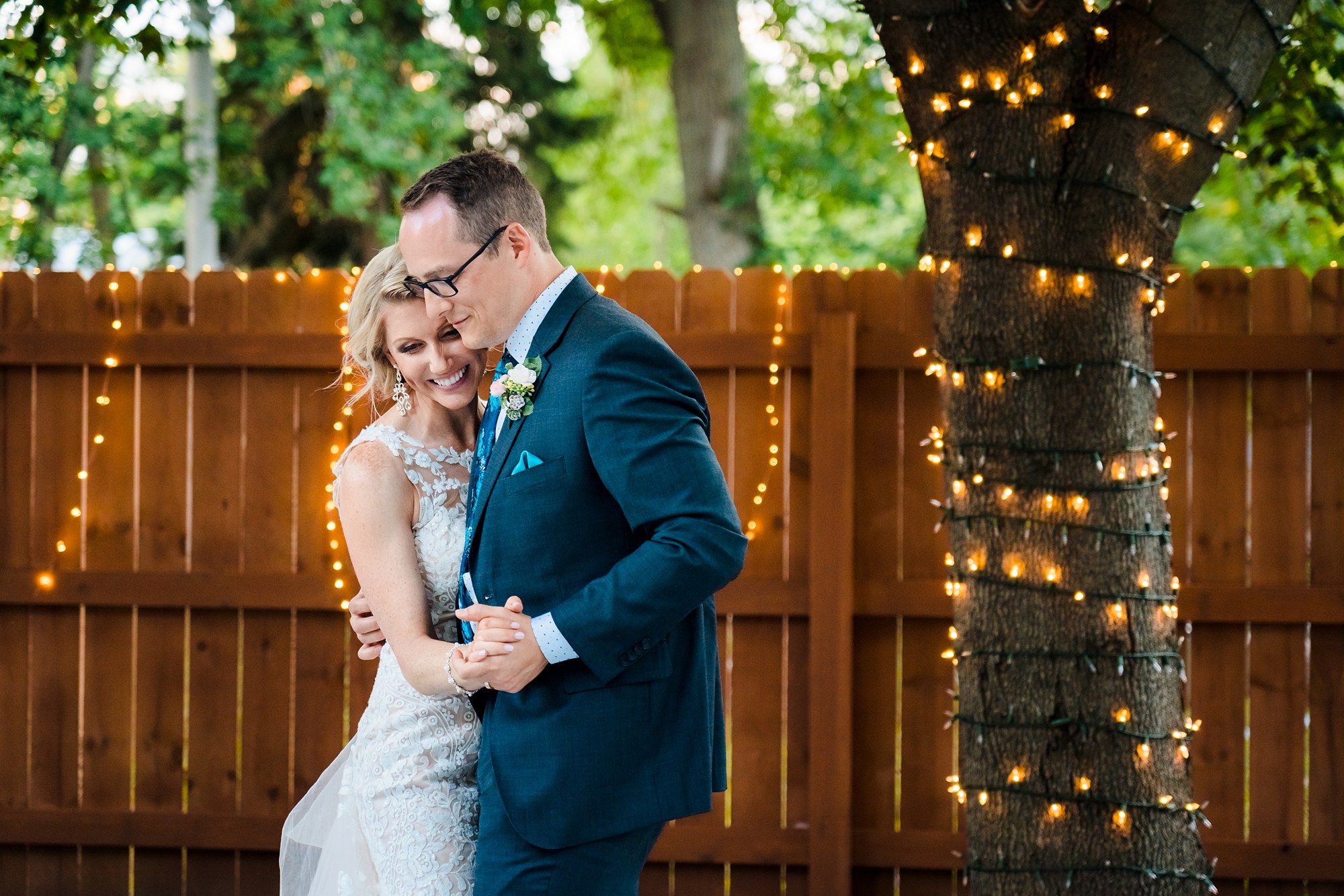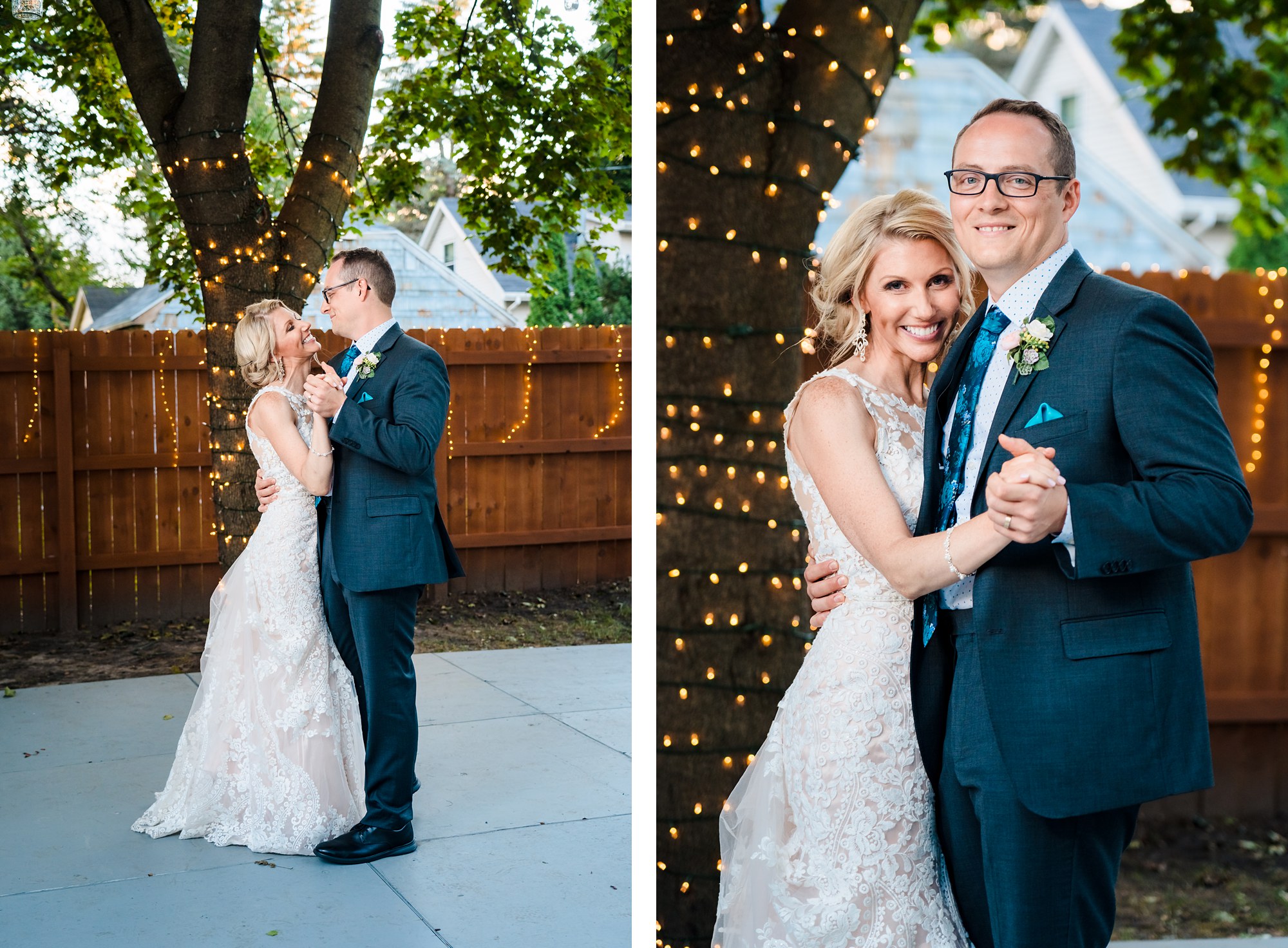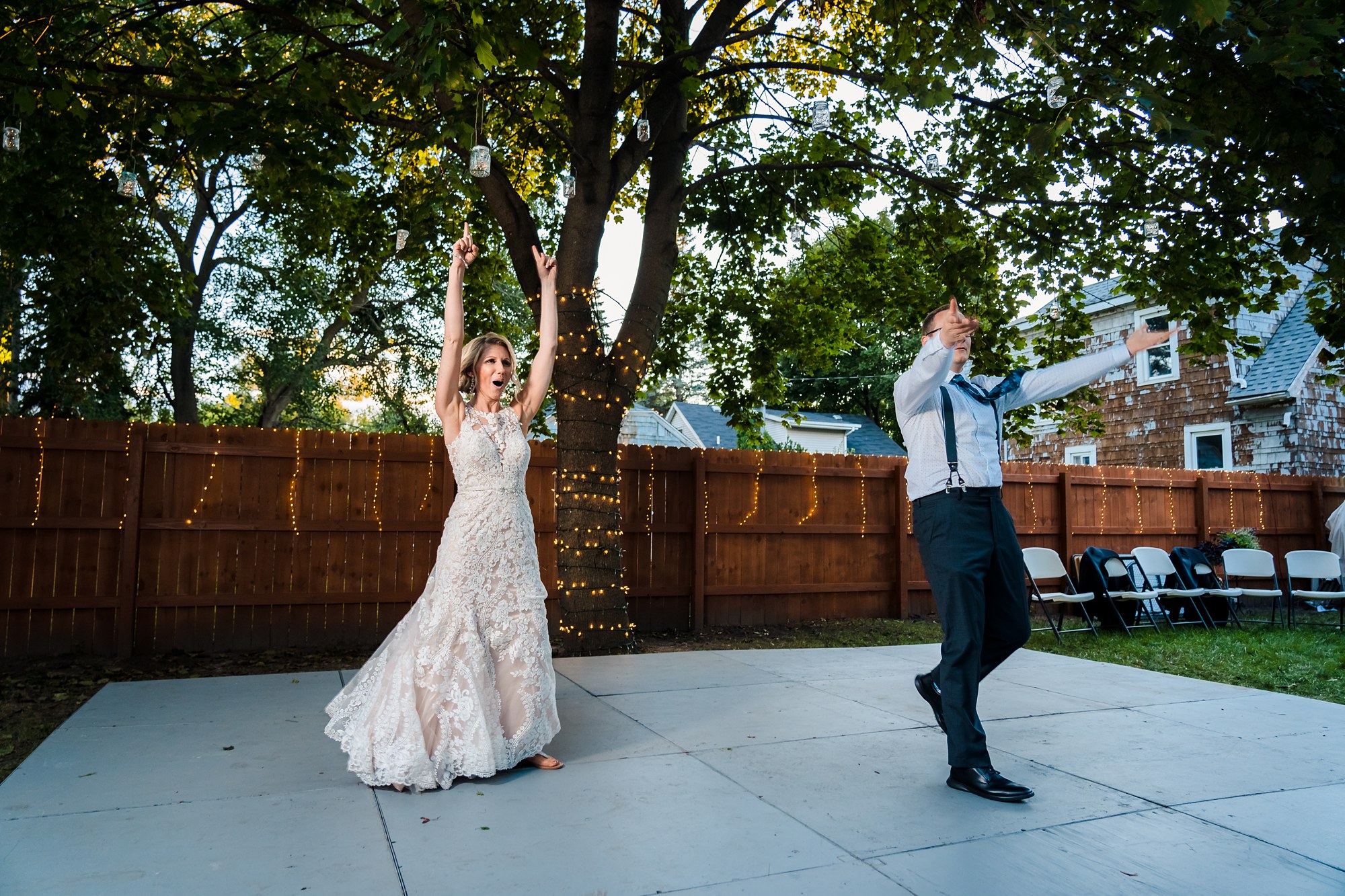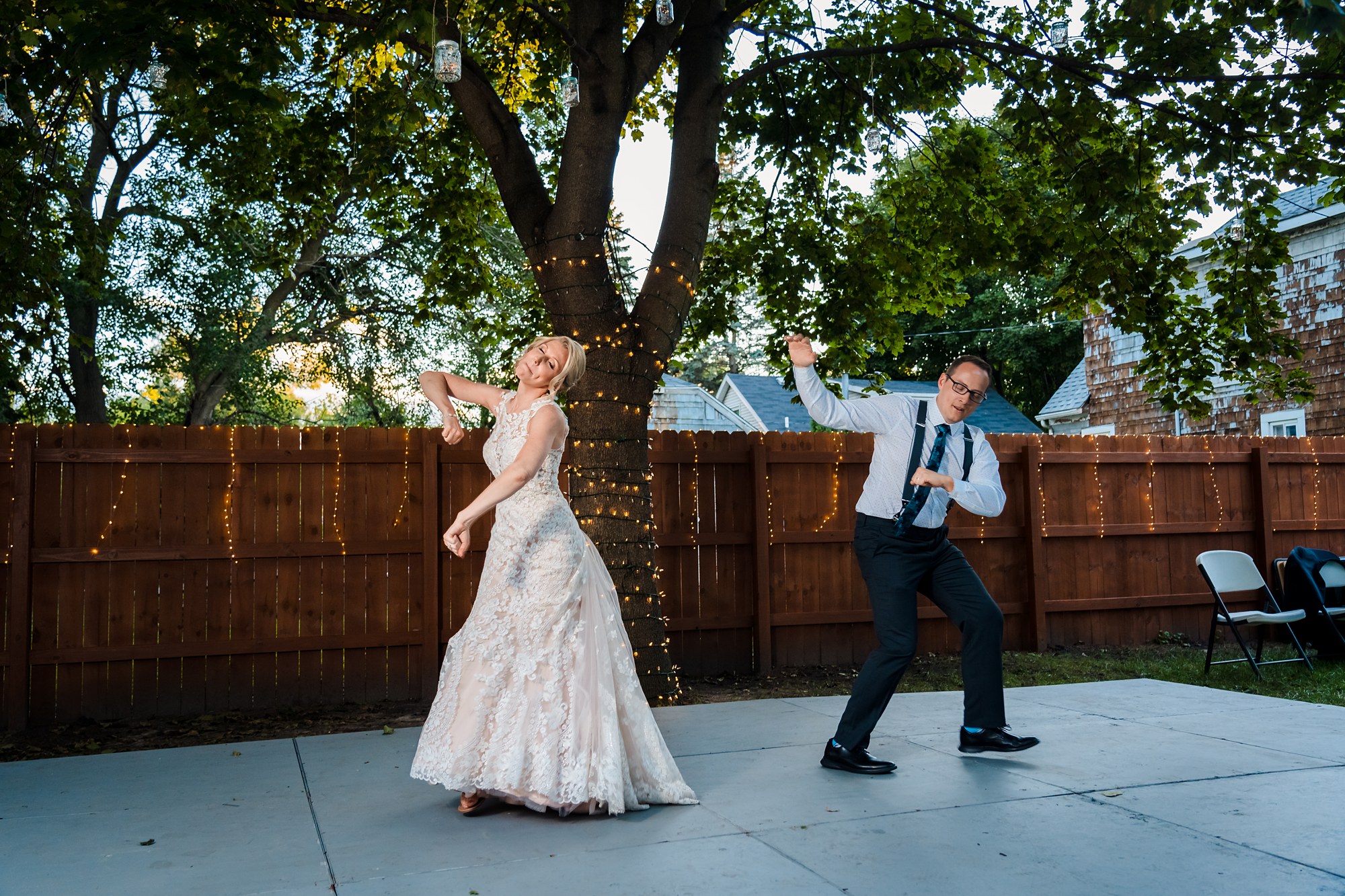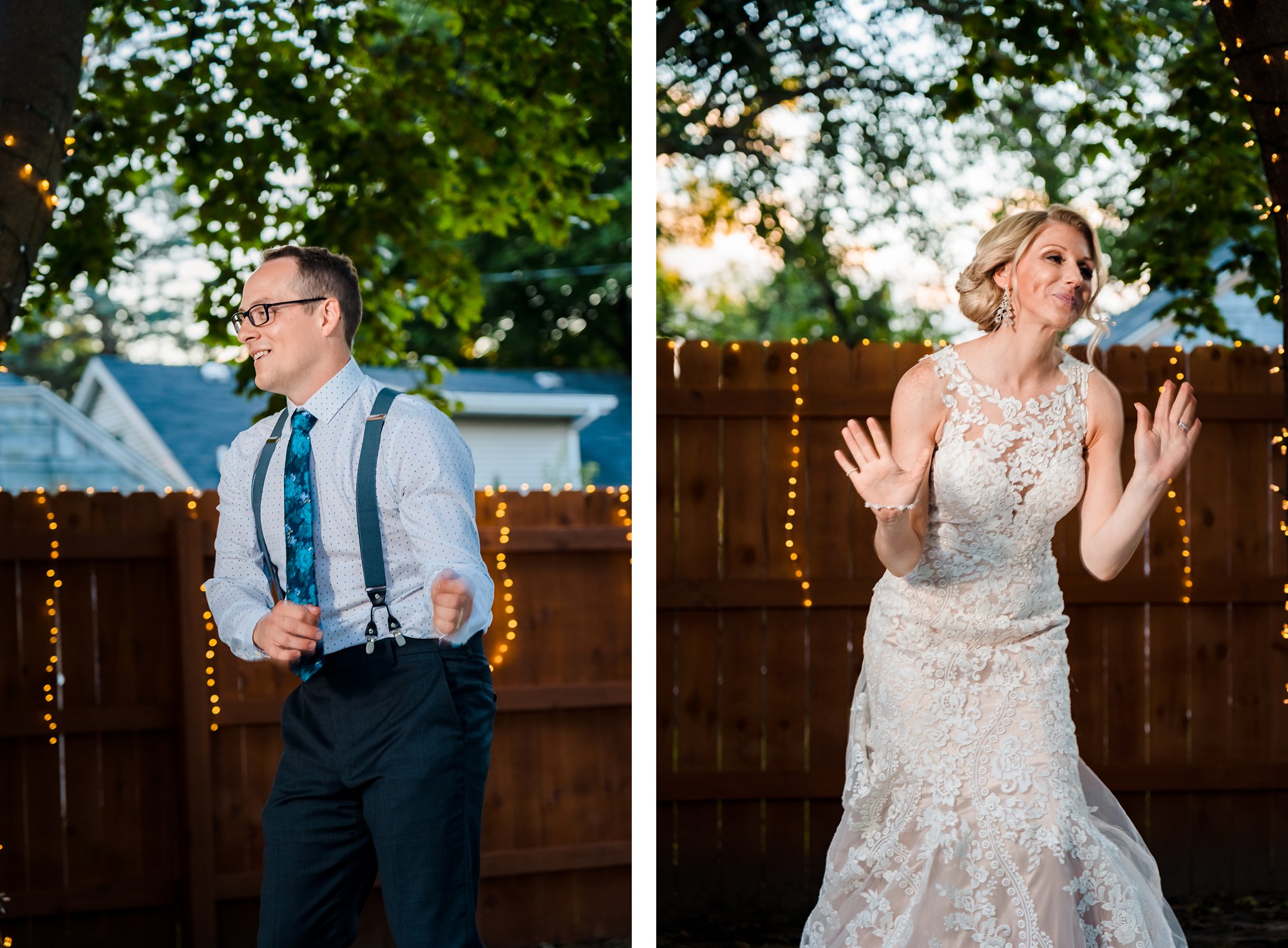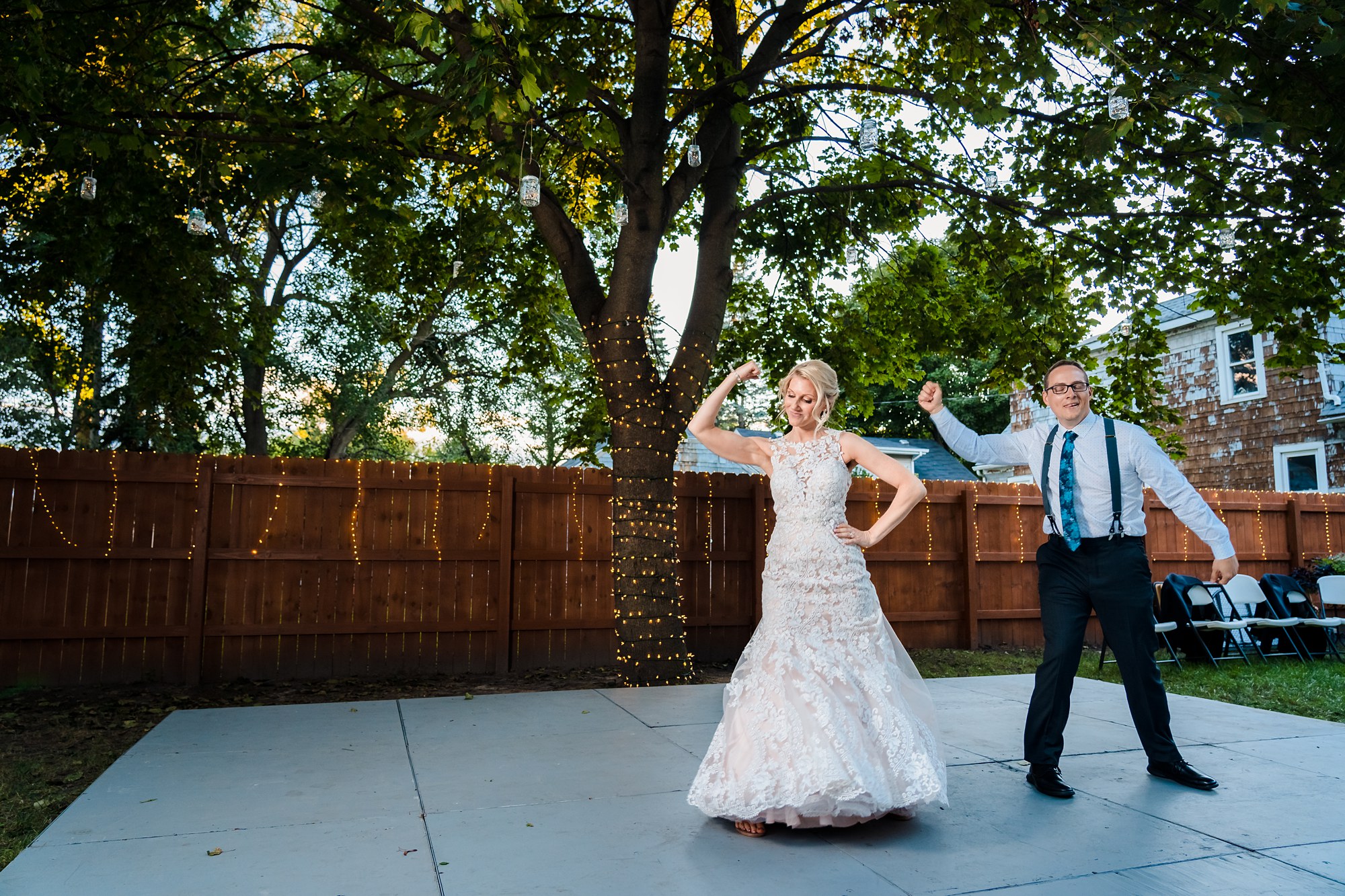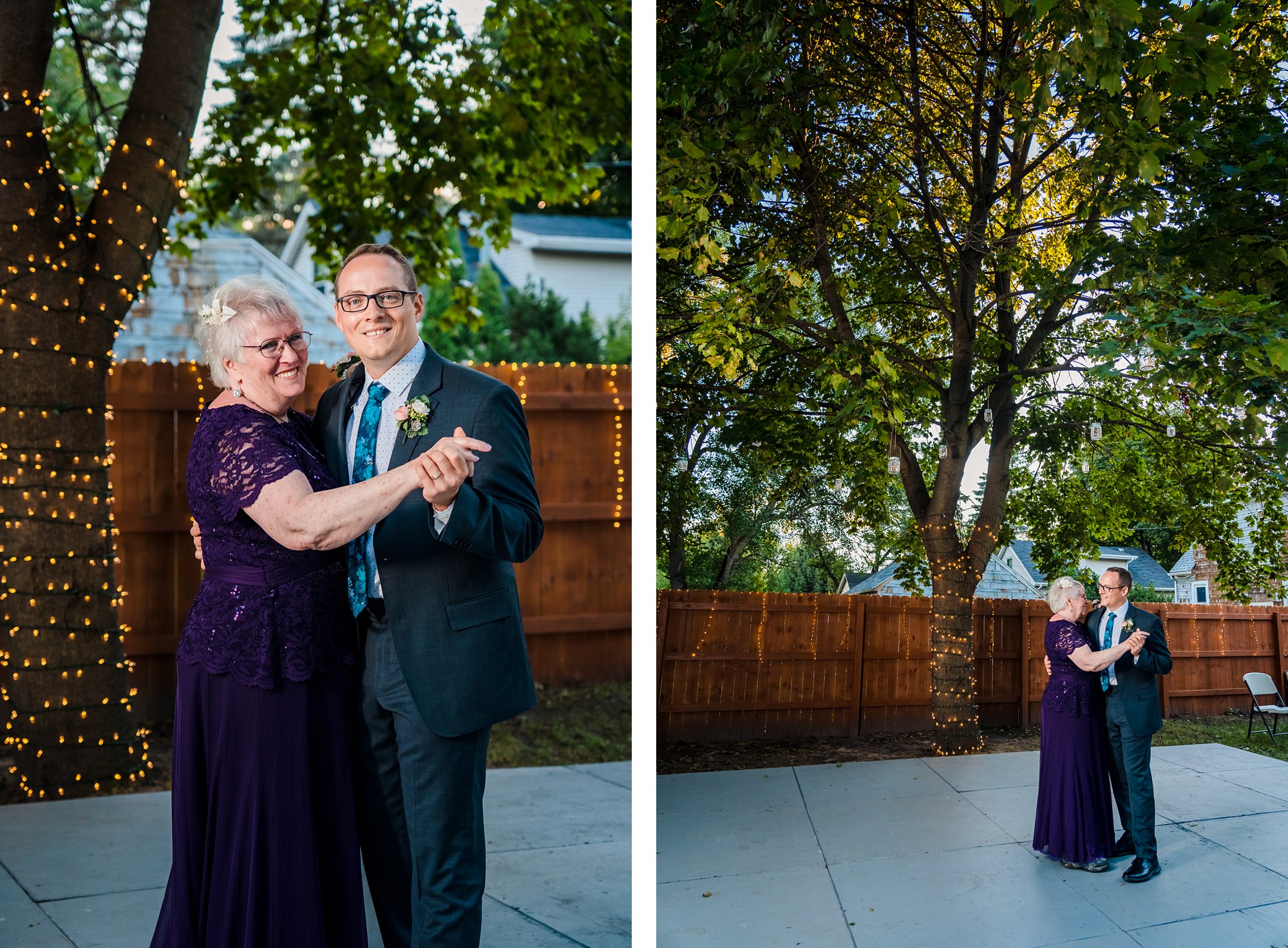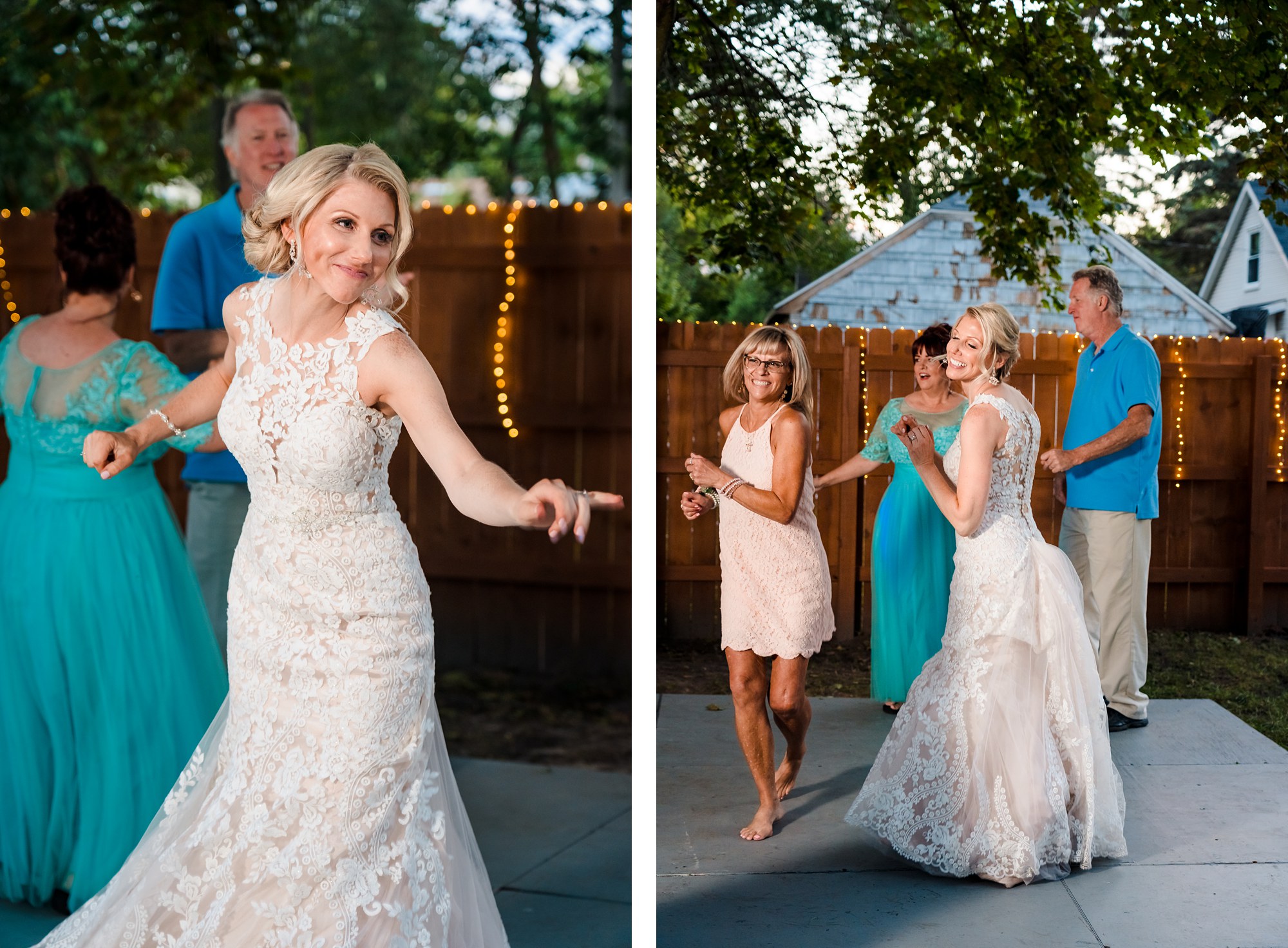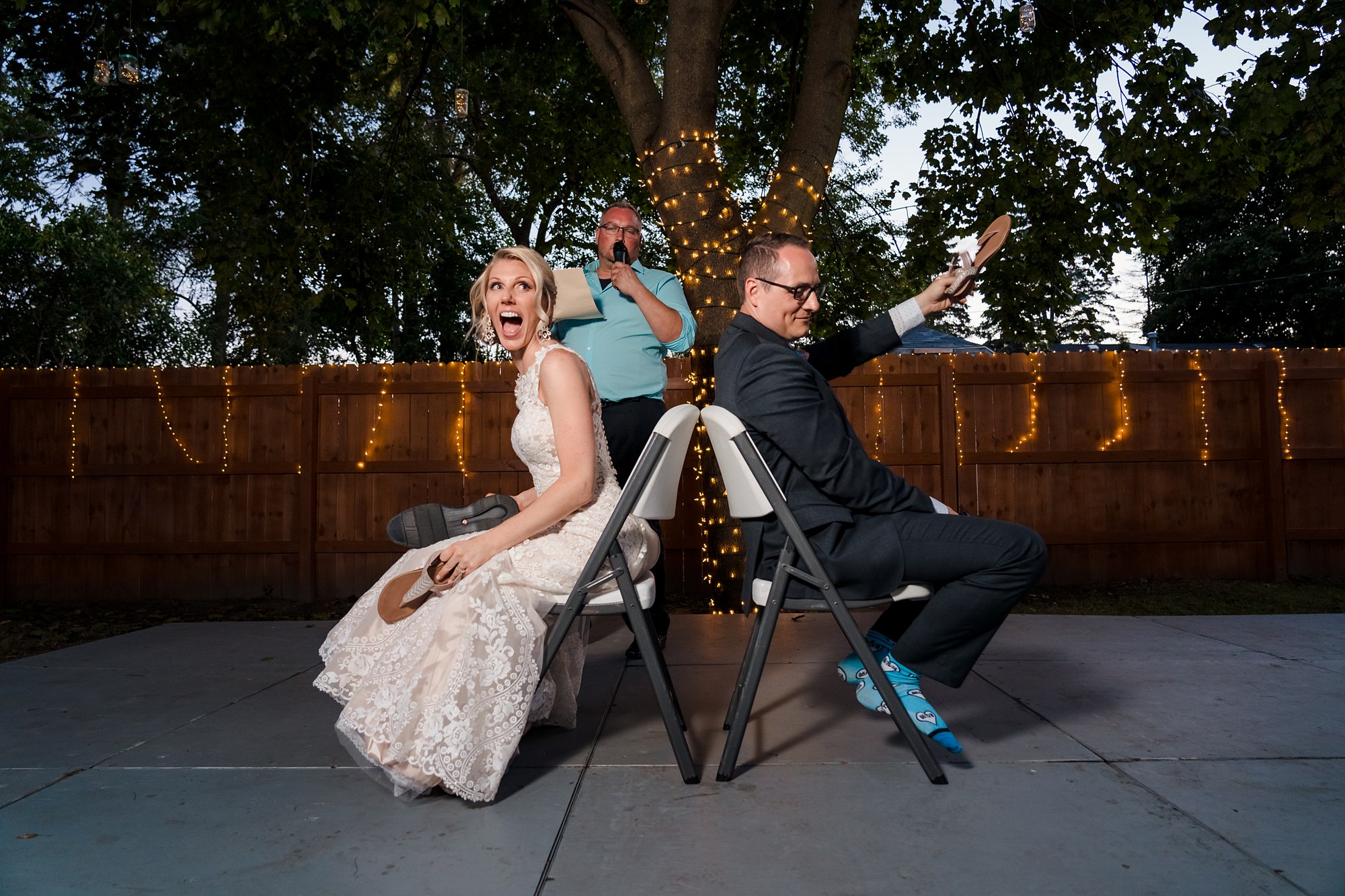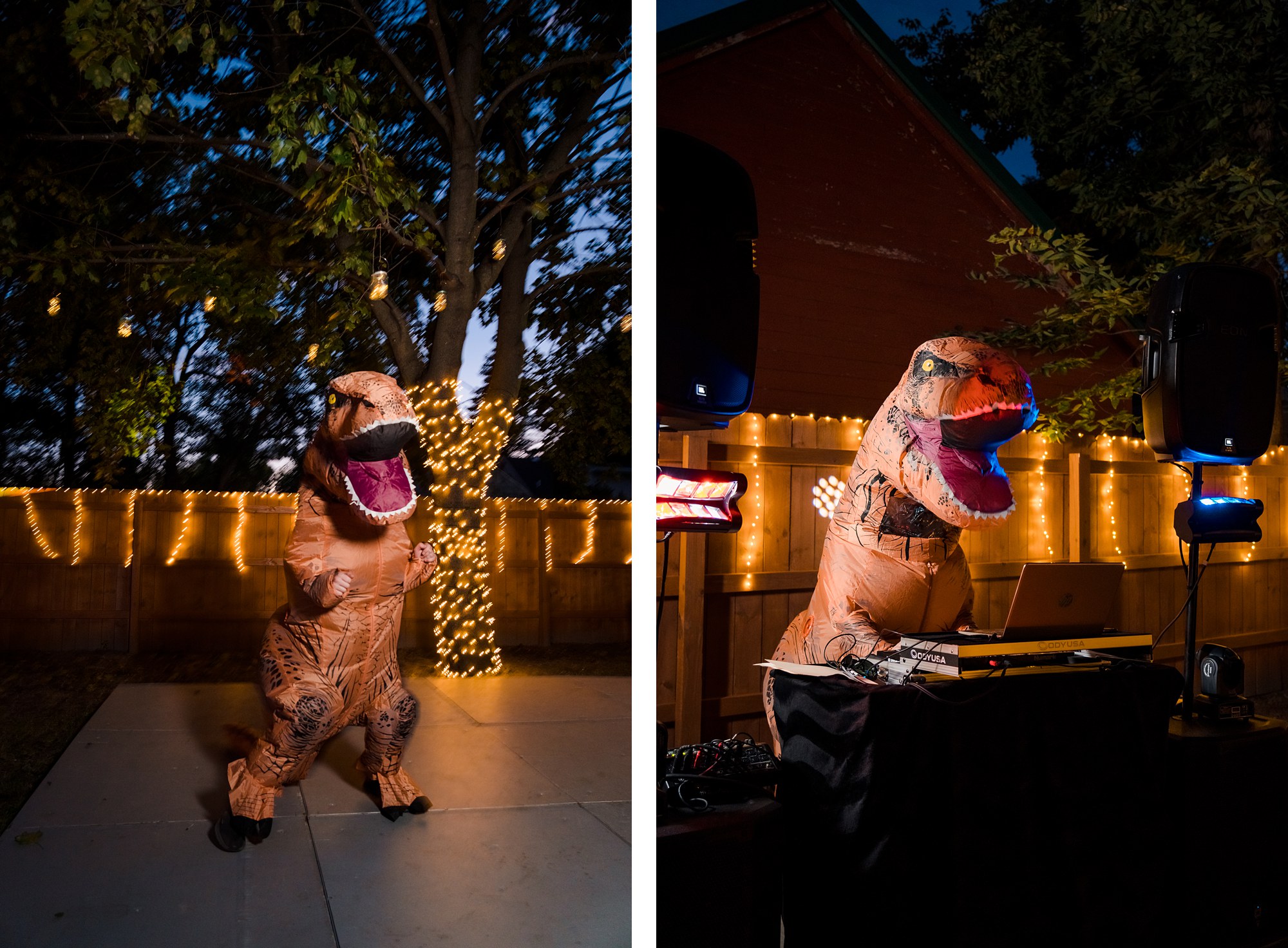 Ceremony Venue :: The Grand
Reception Venue :: Their own backyard.
Flowers :: Cynthia Lemen (Michael's and Hobby Lobby)
Cake :: Tammie Bacon
Bridal Gown Purchase Location :: Unique Bridal
Tux :: Mens Wearhouse
Bridesmaid Dresses :: Azazie
Bridal Hair :: Erin Schumacher at Athena's
Bridal Makeup :: Lexy Lang at Tres Dorais
Rings :: Keshishian Fine Jewelers
DJ :: Jodie Shoffner and Josh Bacon
Catering :: Uptown Grill