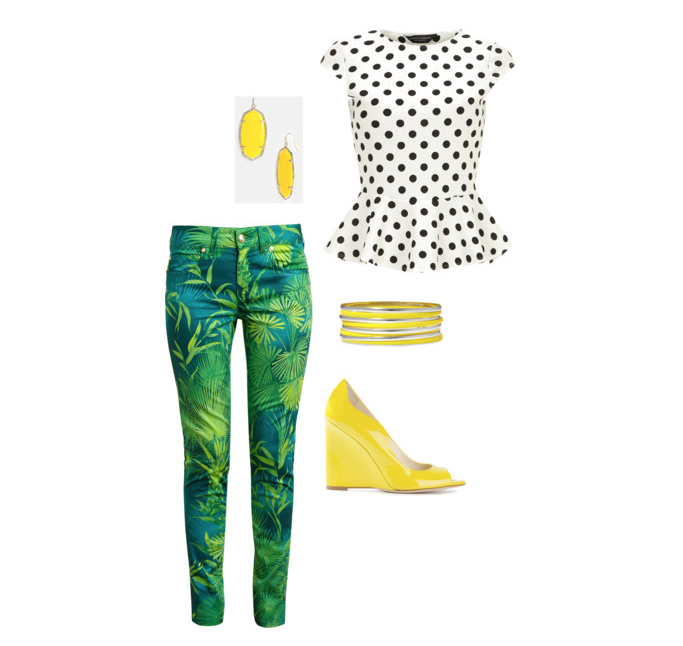 fashion friday :: polka dots and prints
TGIF! And thank God it's time for spring! The clouds part, the sun comes back, and all of those drab colors and baggy sweatshirts find their way to the back of the closet!
What I wouldn't give to have the 17 year old body to sport this look! Colors, prints, and a peplum?! *swoon* Bring a touch of Miami (killing time watching old episodes of Burn Notice while I edit today…maybe that's where this look came from 😉 ) to your senior session in Mid-Michigan (or anywhere!)
I can't wait to get started with some 2015 seniors, ready to take the senior portrait experience by storm! If you've got what it takes to rock this look, check out the other great bold pattern looks on my Pinterest board (to the left), then give me a call!
Happy Friday, Everyone!
          XOXO –
Leslie