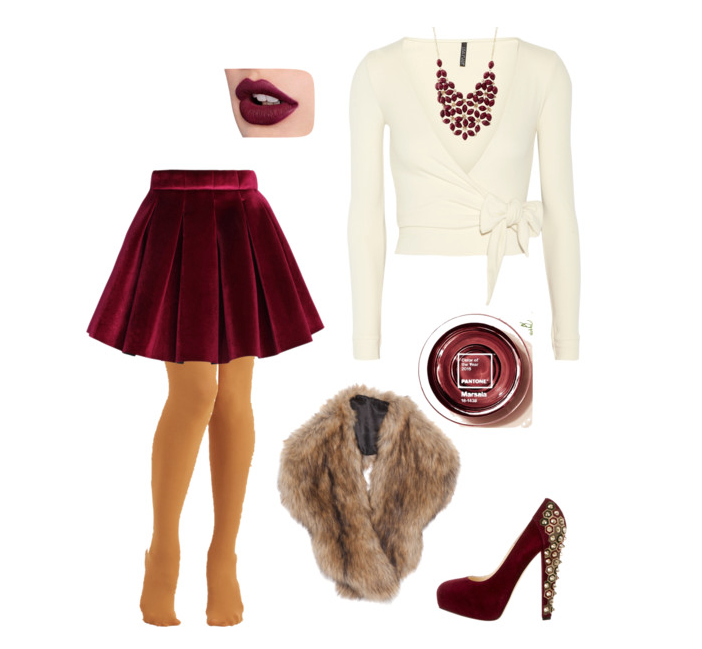 senior style :: what to wear :: christmas jewels
So the newest Pantone color of the year has been announced, and apparently there's been a lot of controversy over it… Granted I've seen some horrible images of color swatches and it has turned into a muddy mess. But I prefer to interpret "Marsala" as this rich garnet red. And what's not to like about that?! Perfect for the holiday season!
Even if this new color isn't for you, try inserting some rich texture into your looks this winter… fur, velvet, jewels… it's a perfect way to kick it up!
Hope your December is off to a great start!
-Leslie