Oh. My. Gosh. I have been waiting for this session for three years! As soon as Rachel joined The BSC Elite, I knew she was the girl for me! She has shown out at every session she's been to, has the best personality, gorgeous smile, a pommer, and is open to all of my crazy ideas….seriously, is there anything better?! We may not have gotten a big epic destination, or a gloomy backlit summer night, but this Bay City session is my latest obsession! Love love love love! I hope her senior year is the thing of dreams considering half of her high school experience was a crap show! Here's to the class of 2022!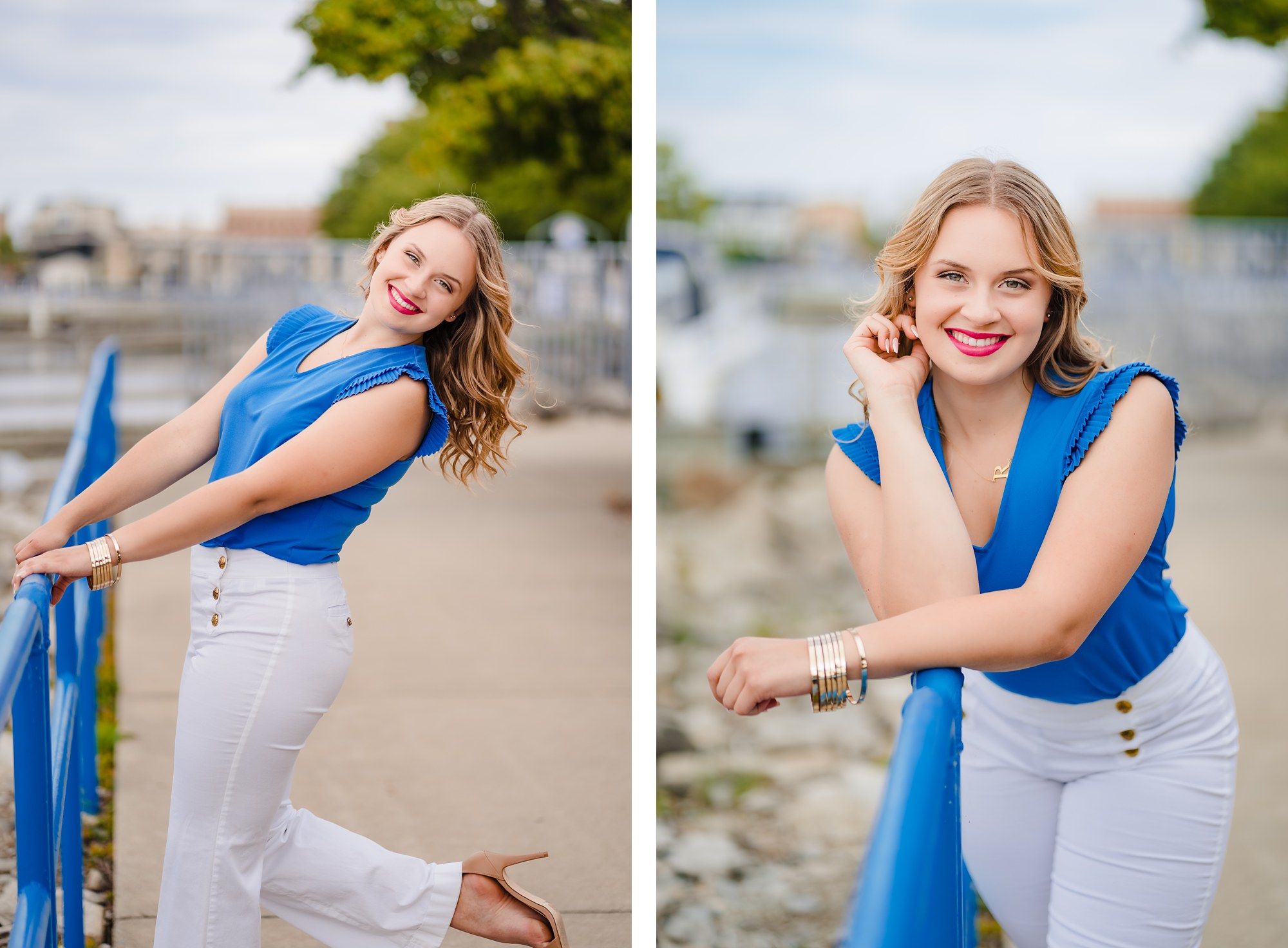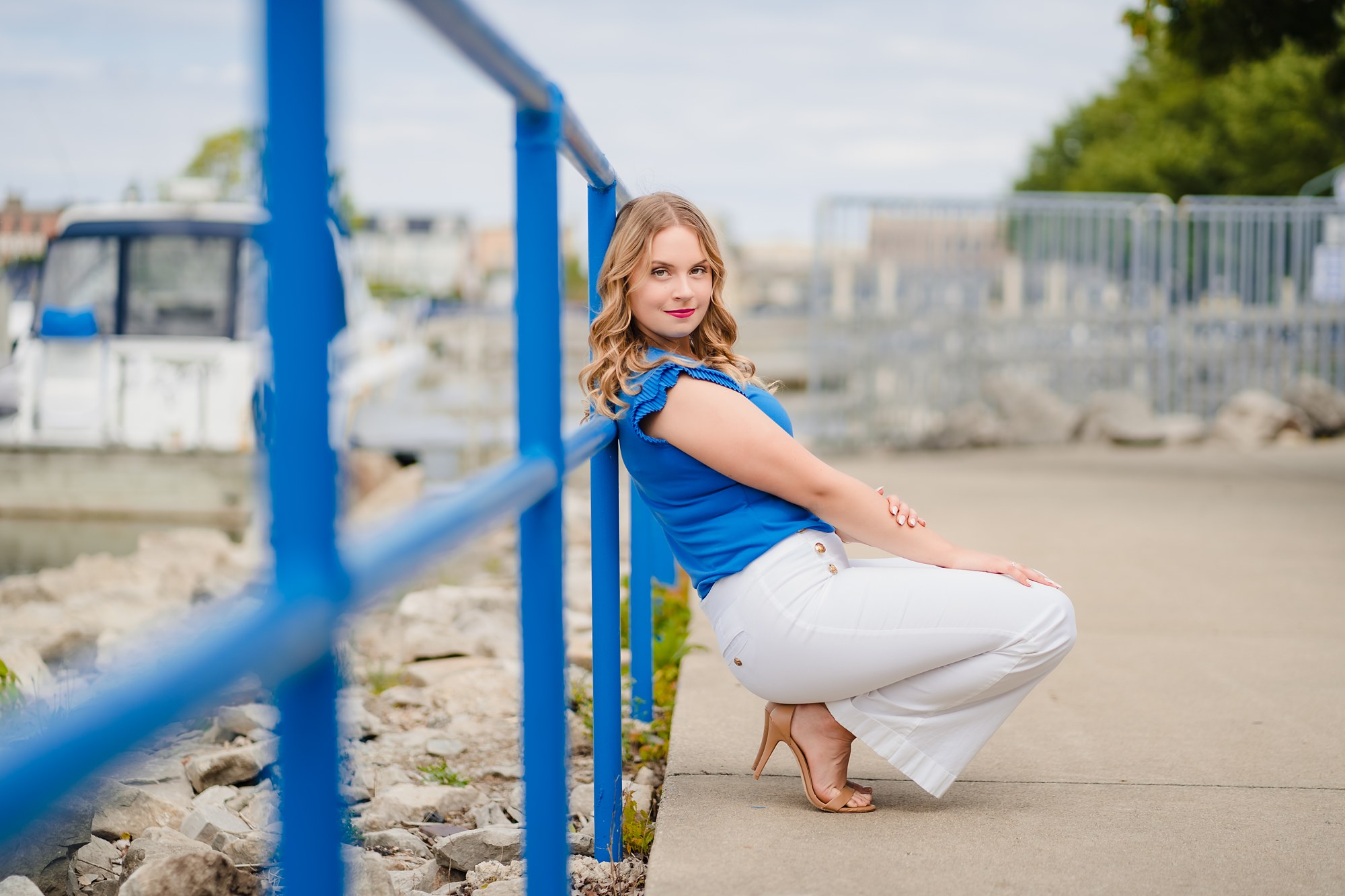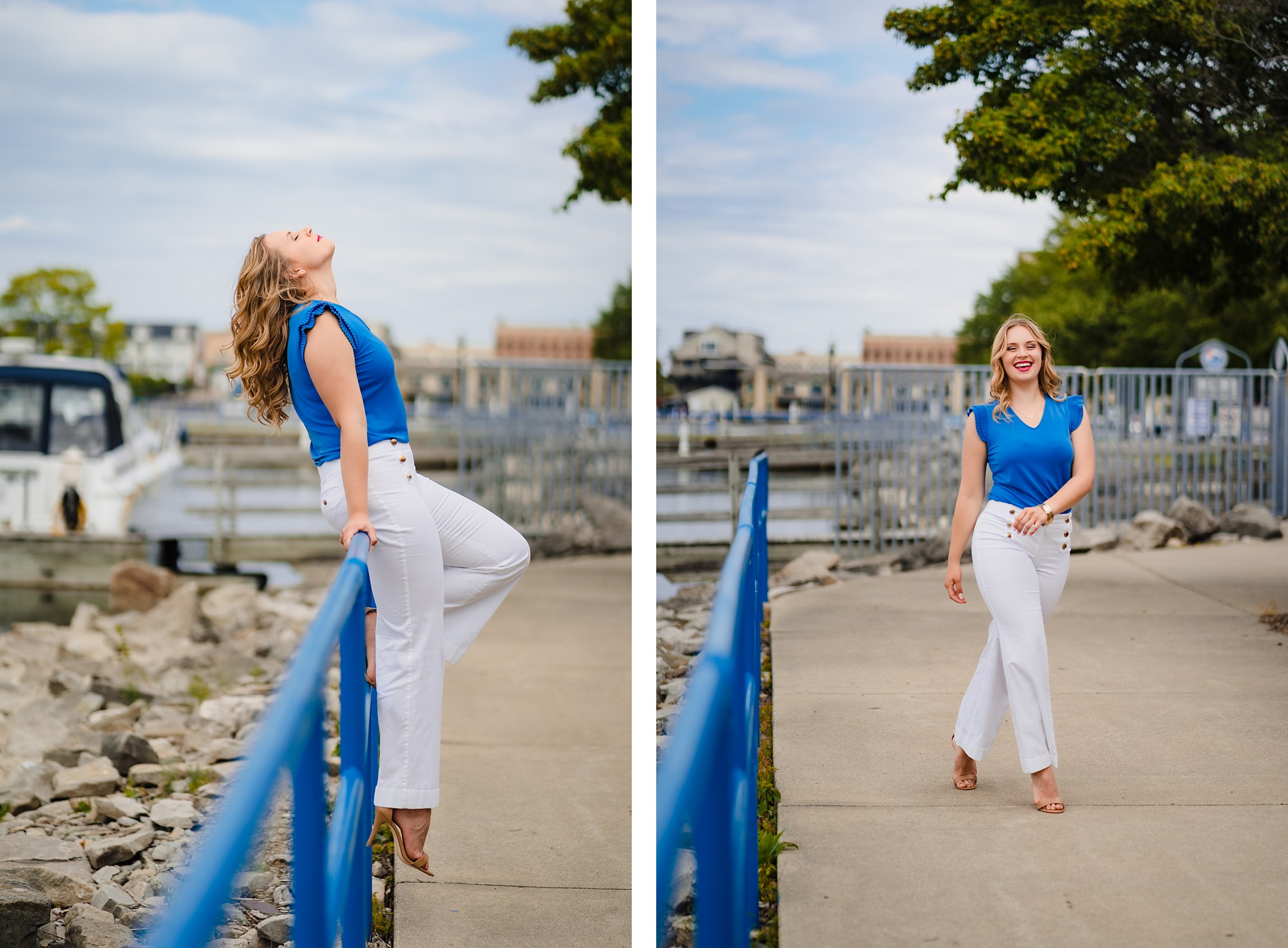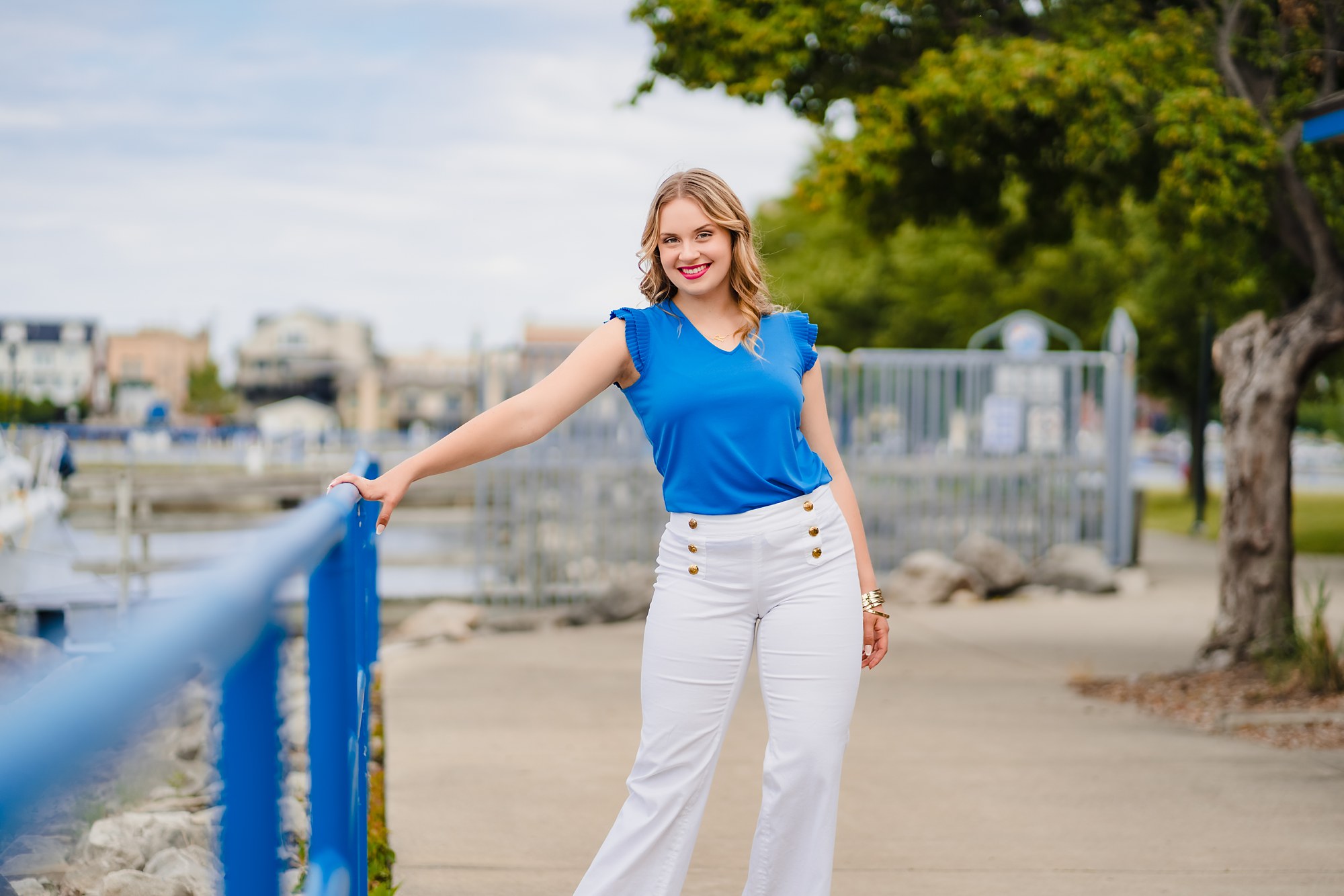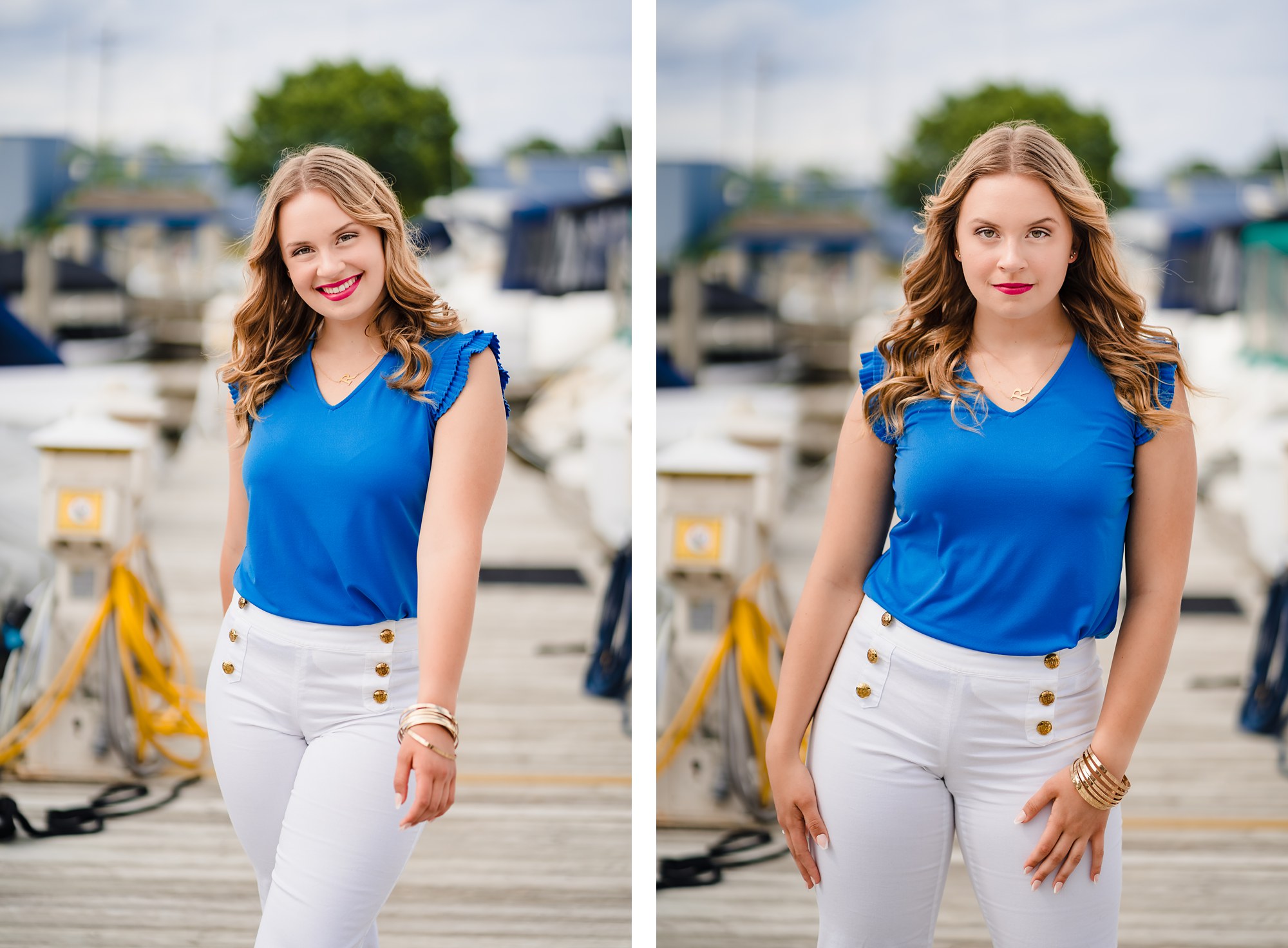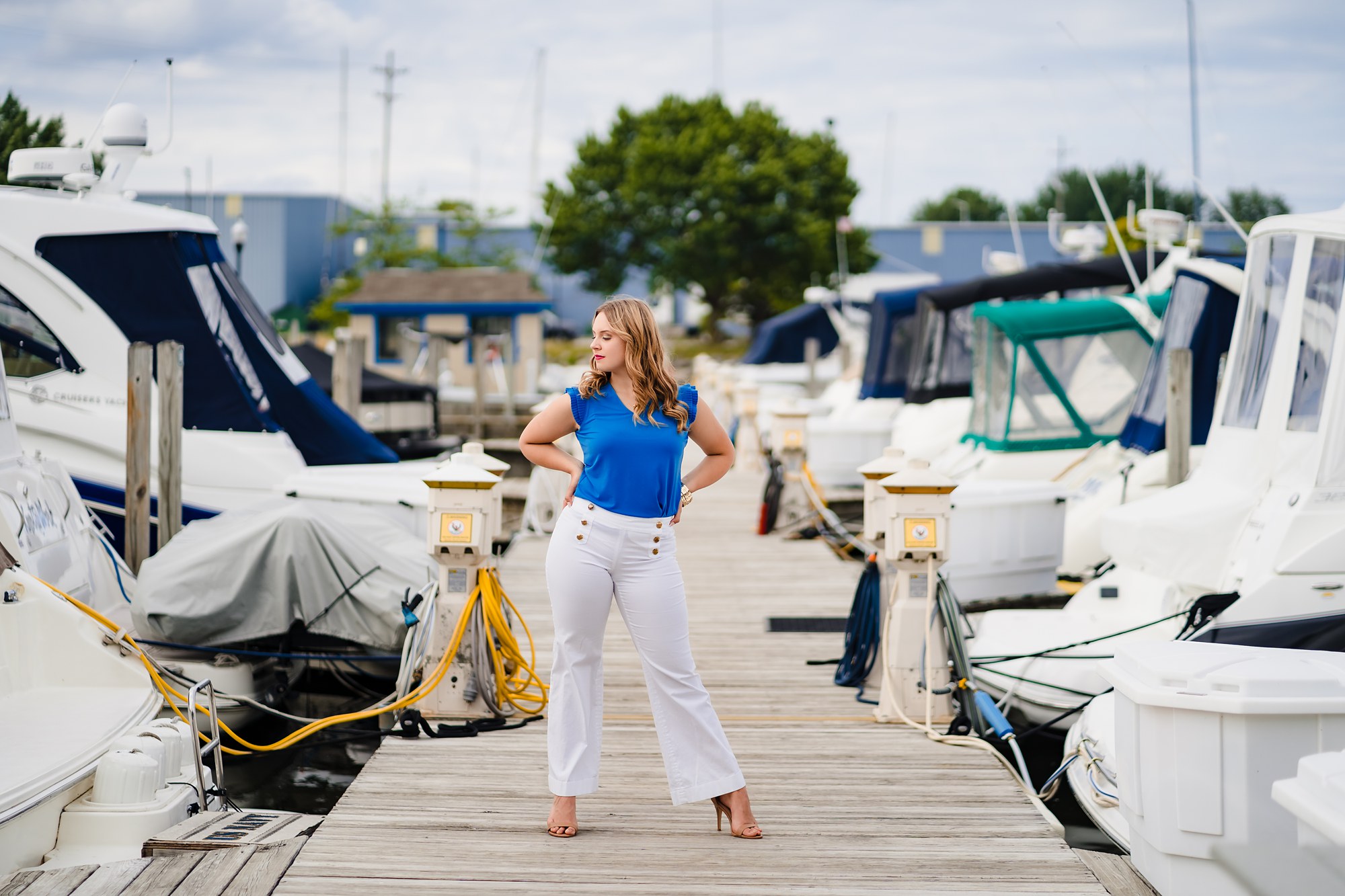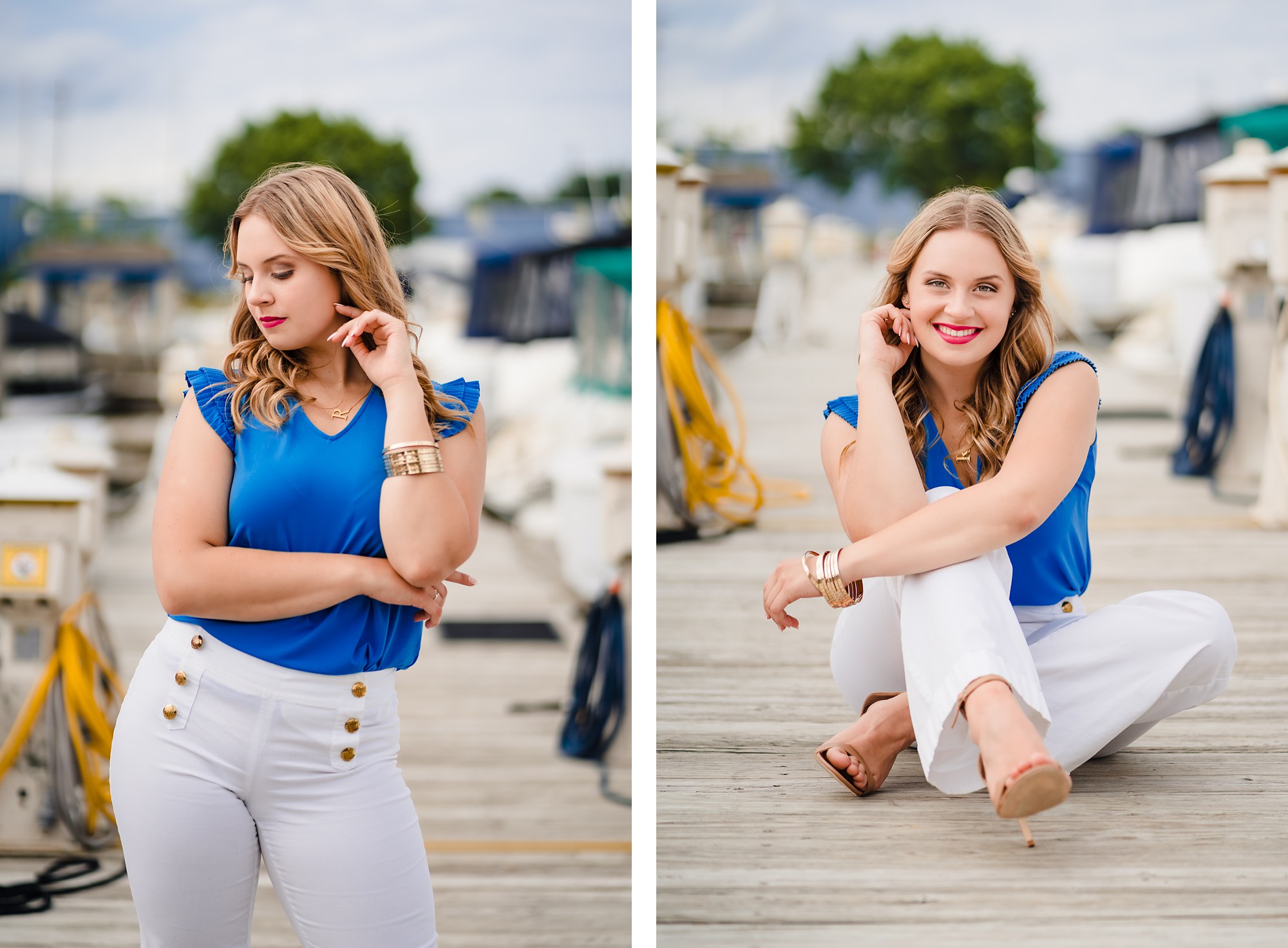 Ever since I was 3 years old I have been dancing mainly at InMotion Dance Academy. 5 years ago I decided to join the competition team to further advance in my skills. Dance is what brings so much joy to me and I love the environment where I can make so many life lasting friendships and memories.
I have been a part of Student Leadership at my school for 2 years now and I am so grateful for the opportunities I get to help not only my school, but the community around me. I am so excited to see what all I can accomplish my senior year and all the fun events we can hopefully have without restrictions like last year.
I am also in the National Honors Society and this year will be my 2nd year in it. NHS is such a great way to give back to your community in so many ways and I enjoy all of the service I have done for it.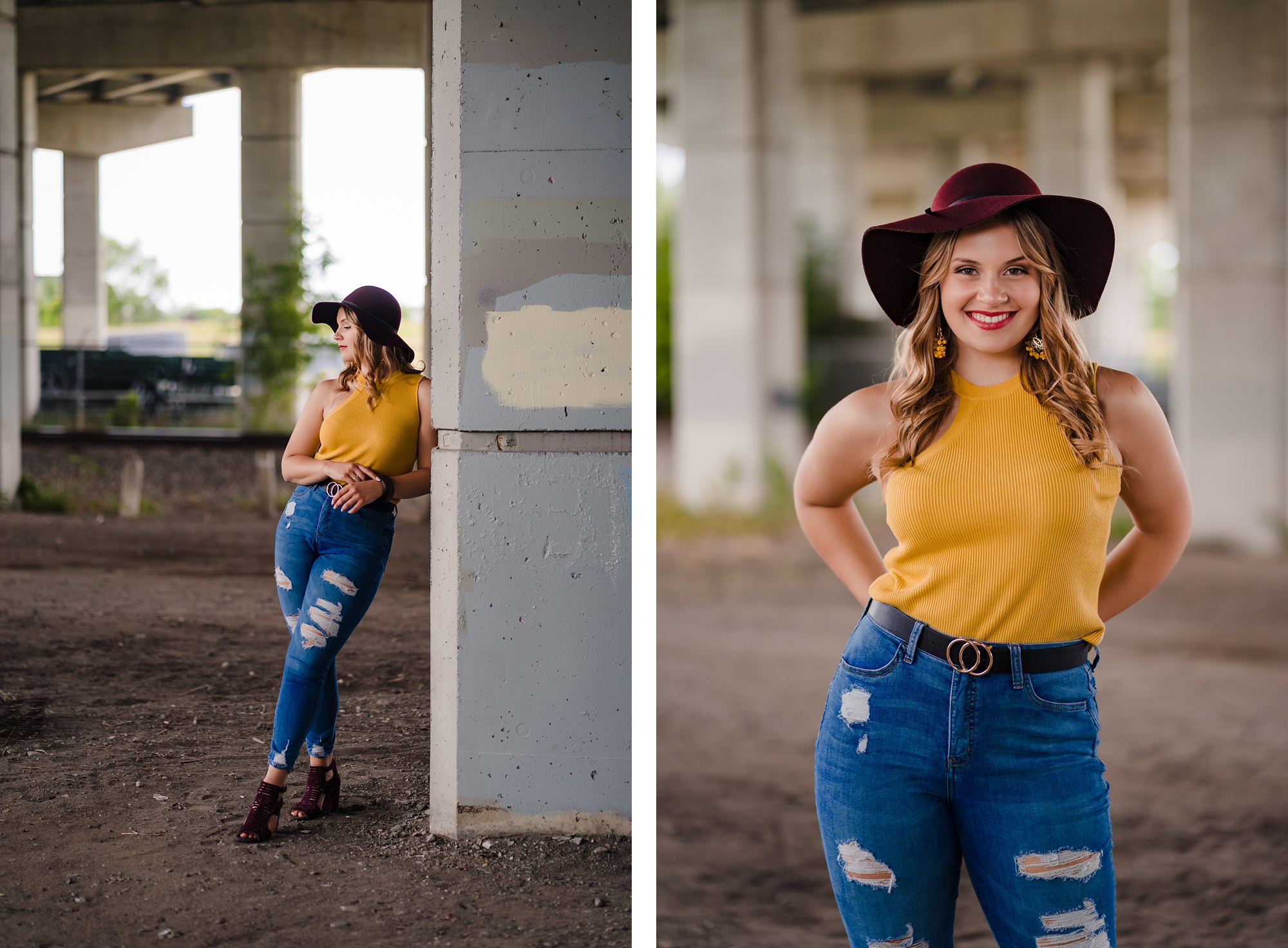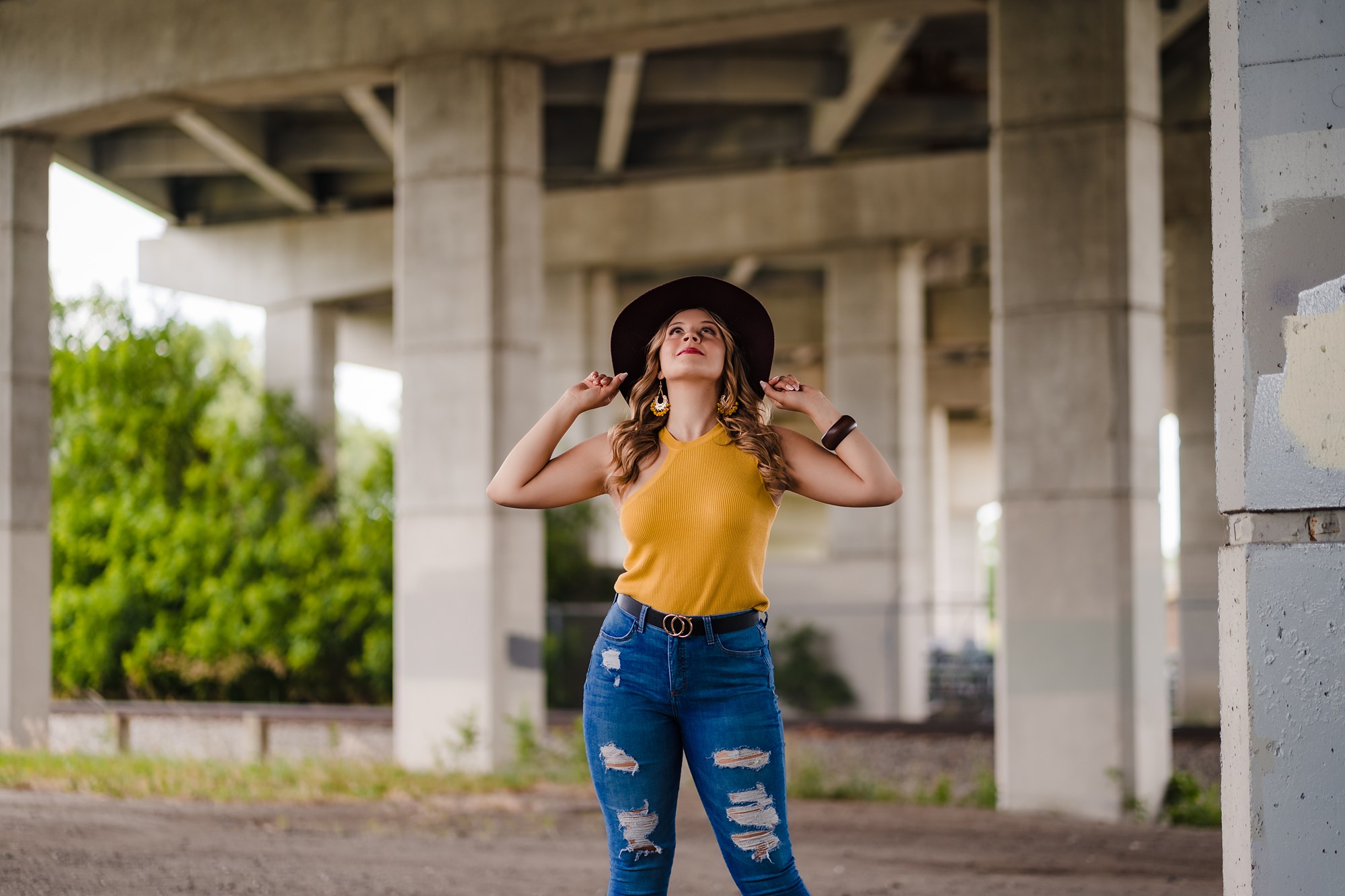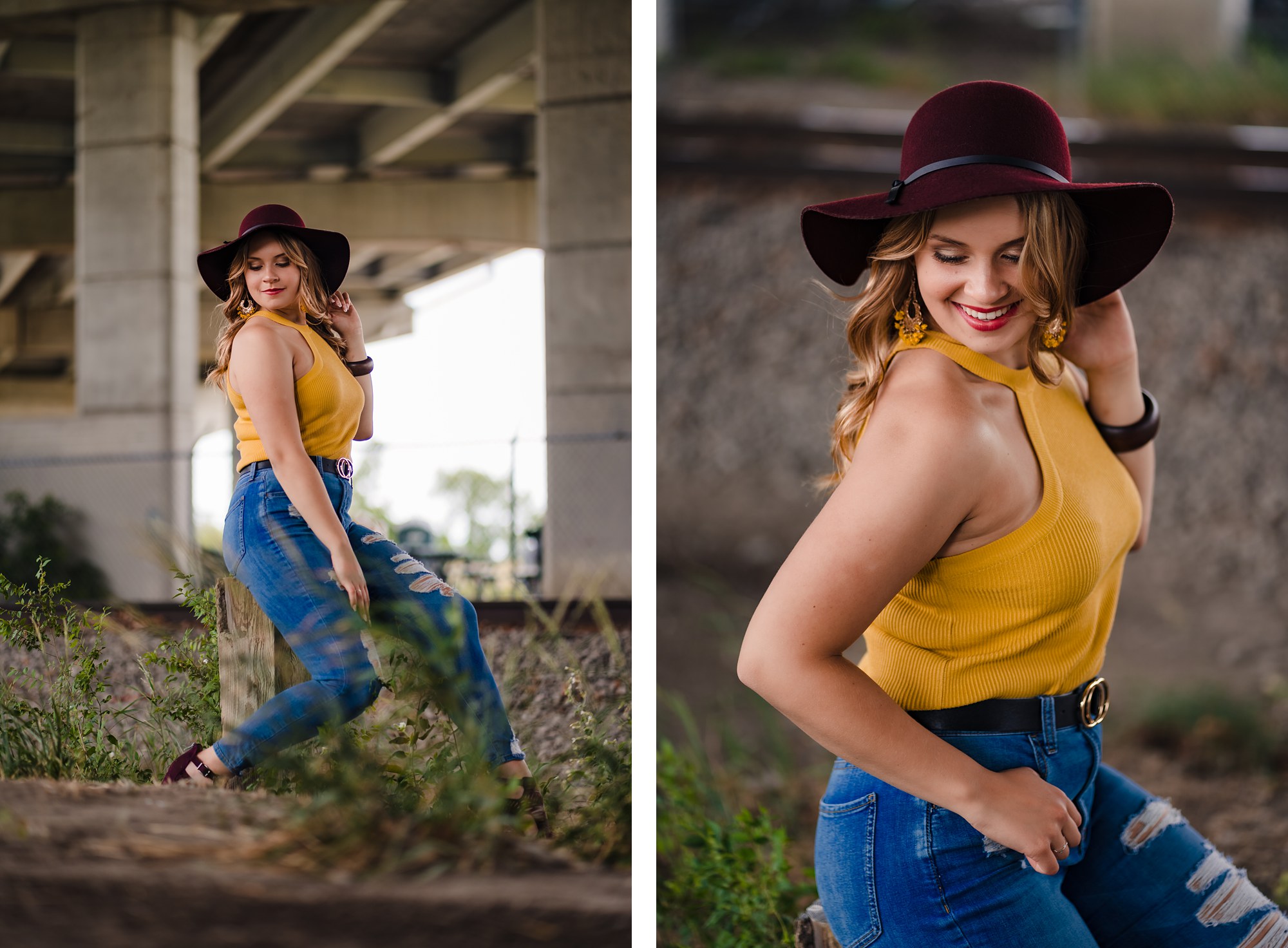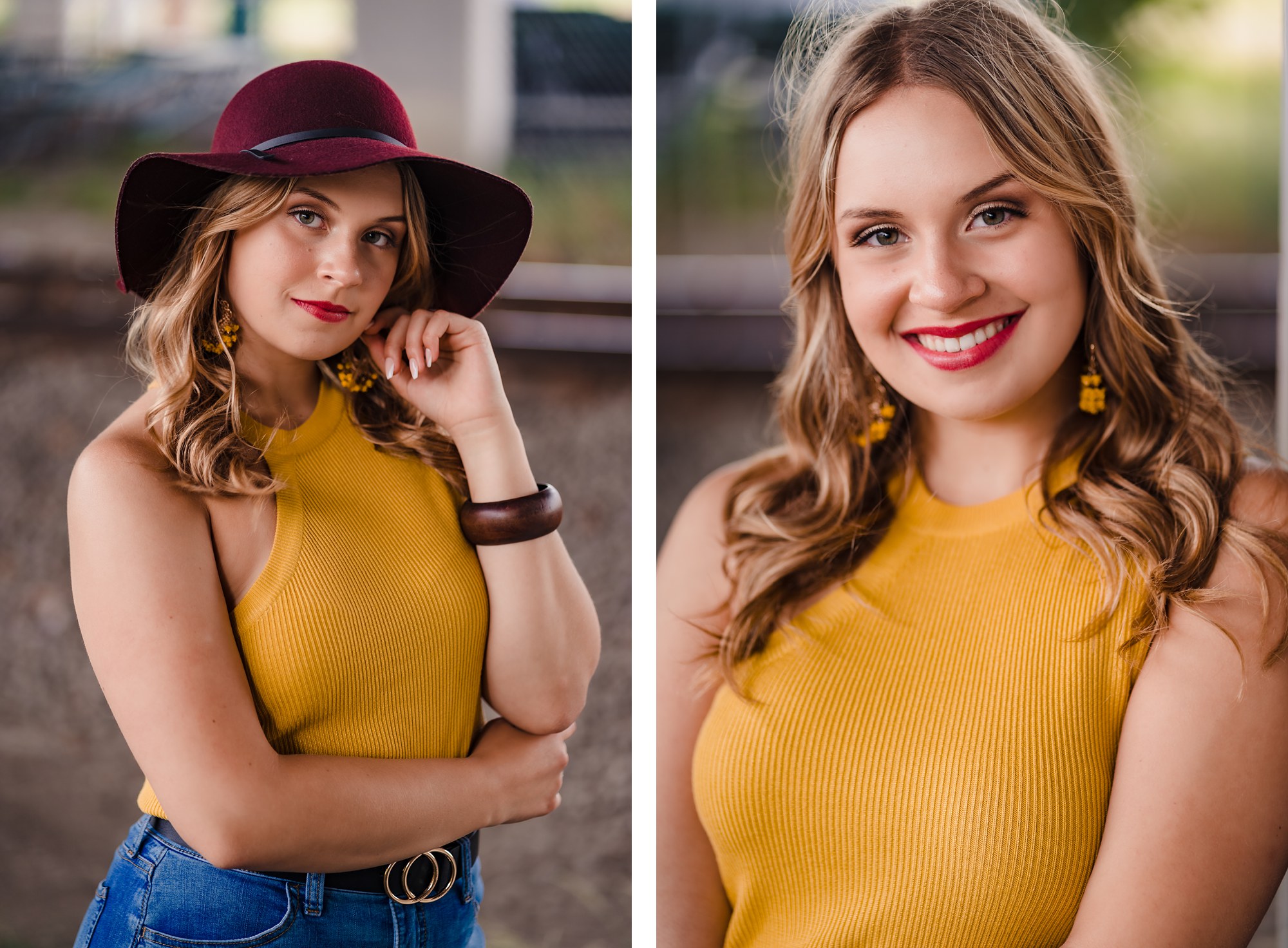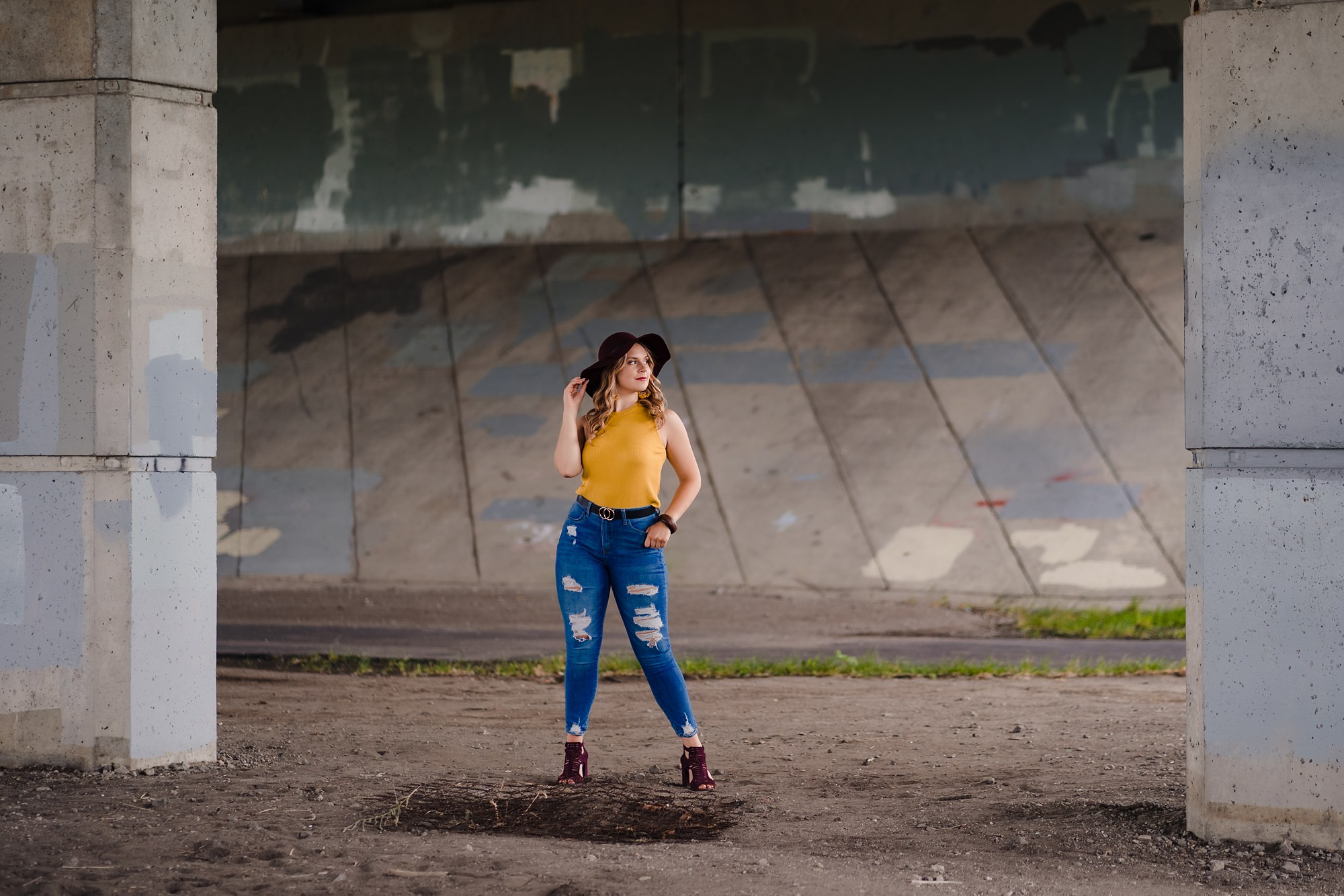 I decided to apply for the BSC Elite back in my freshman year of high school because I loved how unique and vibrant Leslie's photos were. Ever since I was a freshman I dreamed of being that senior getting their pictures done by blacksheepchic. I am so grateful for the opportunity to be on the BSC Elite Team for 3 years now and to have made so many friendships by Leslie bringing us together.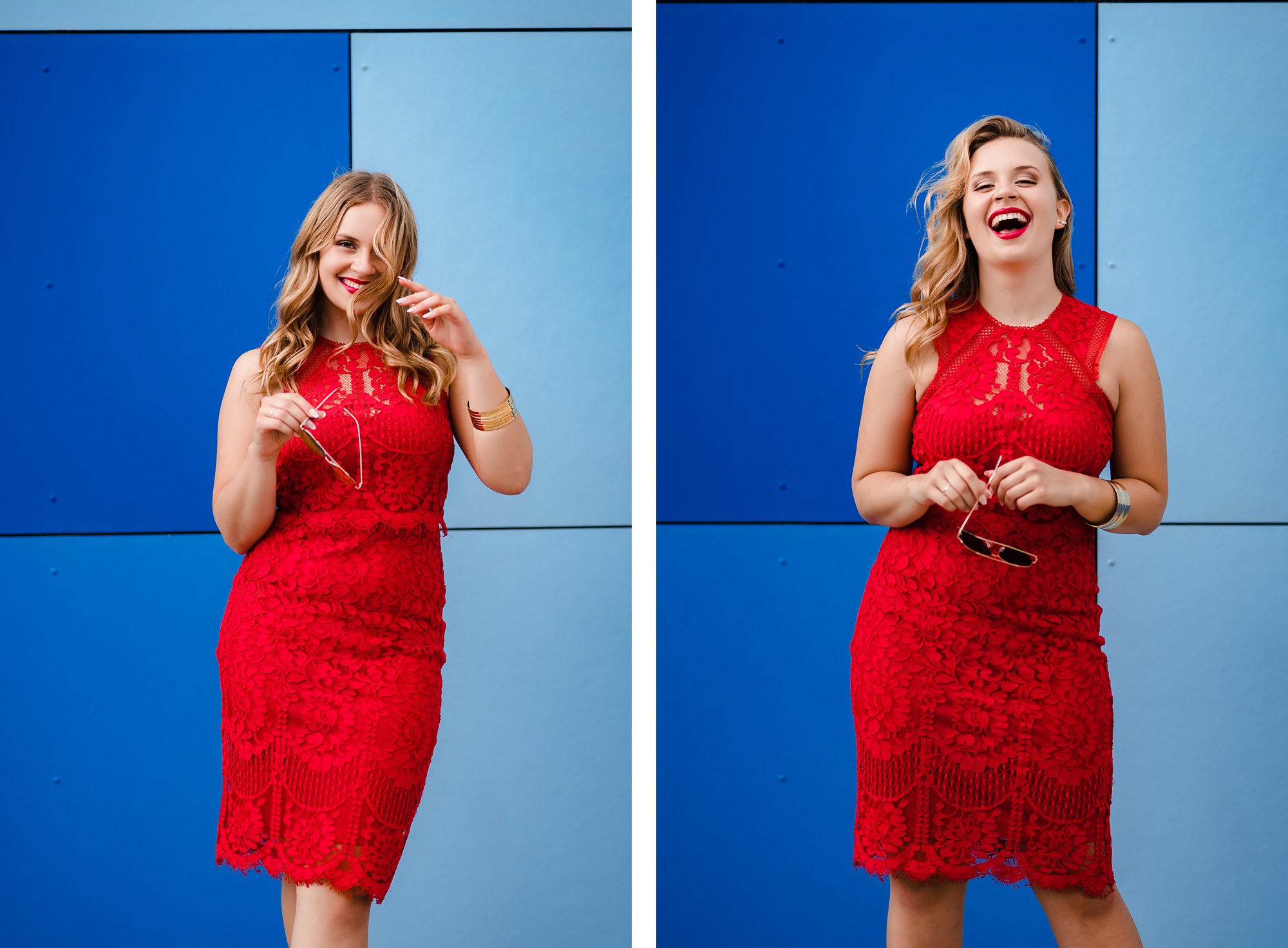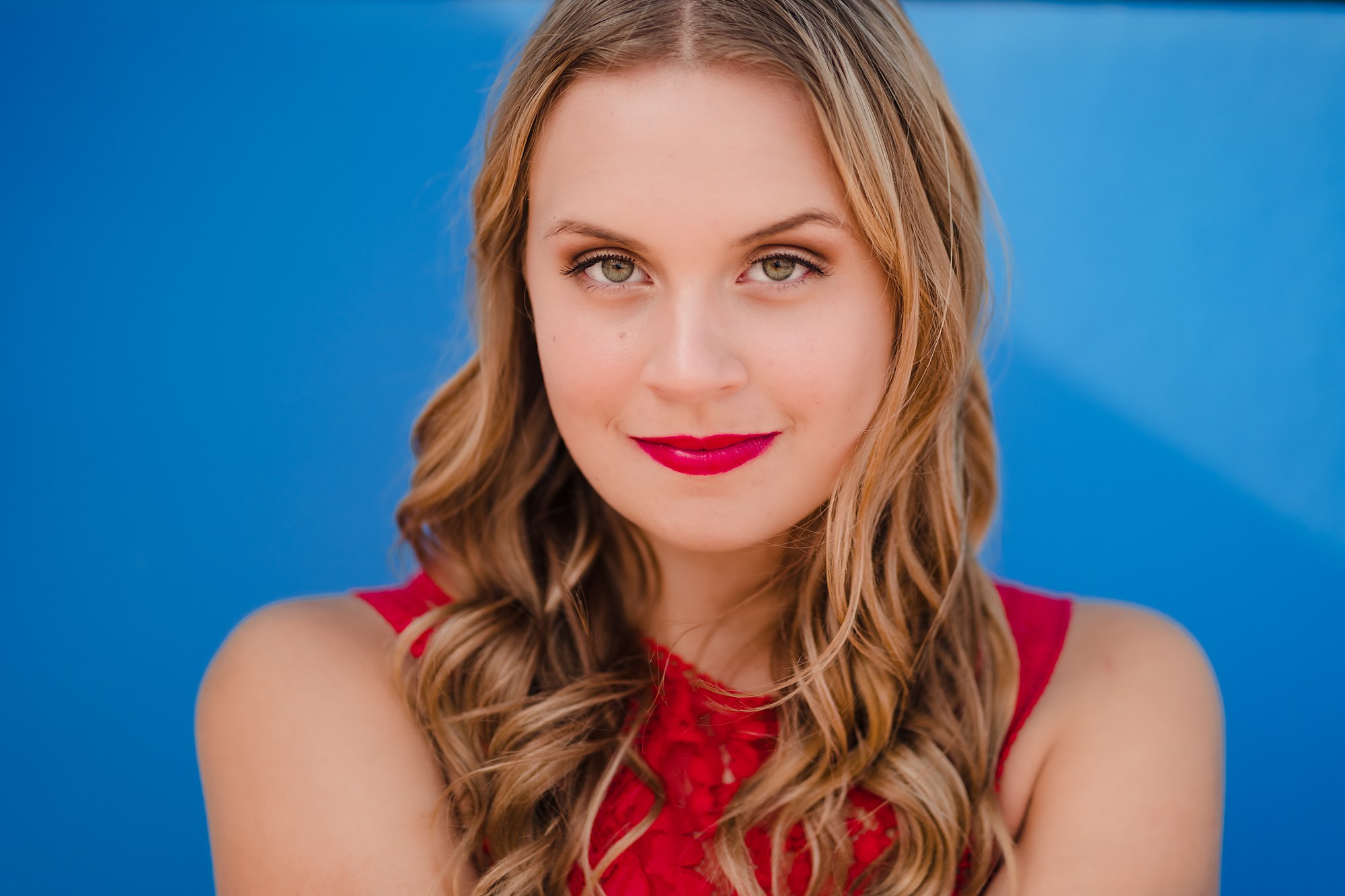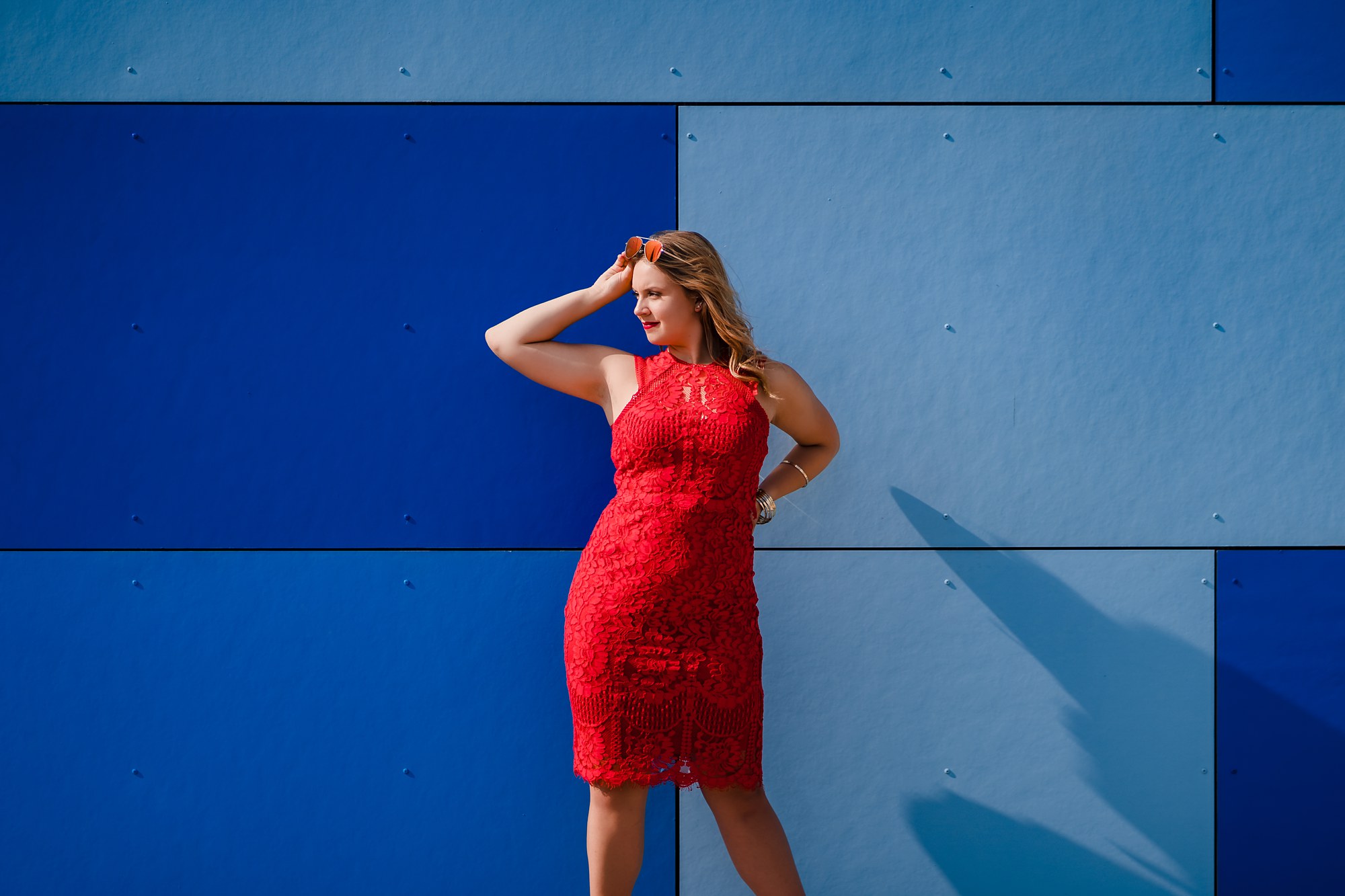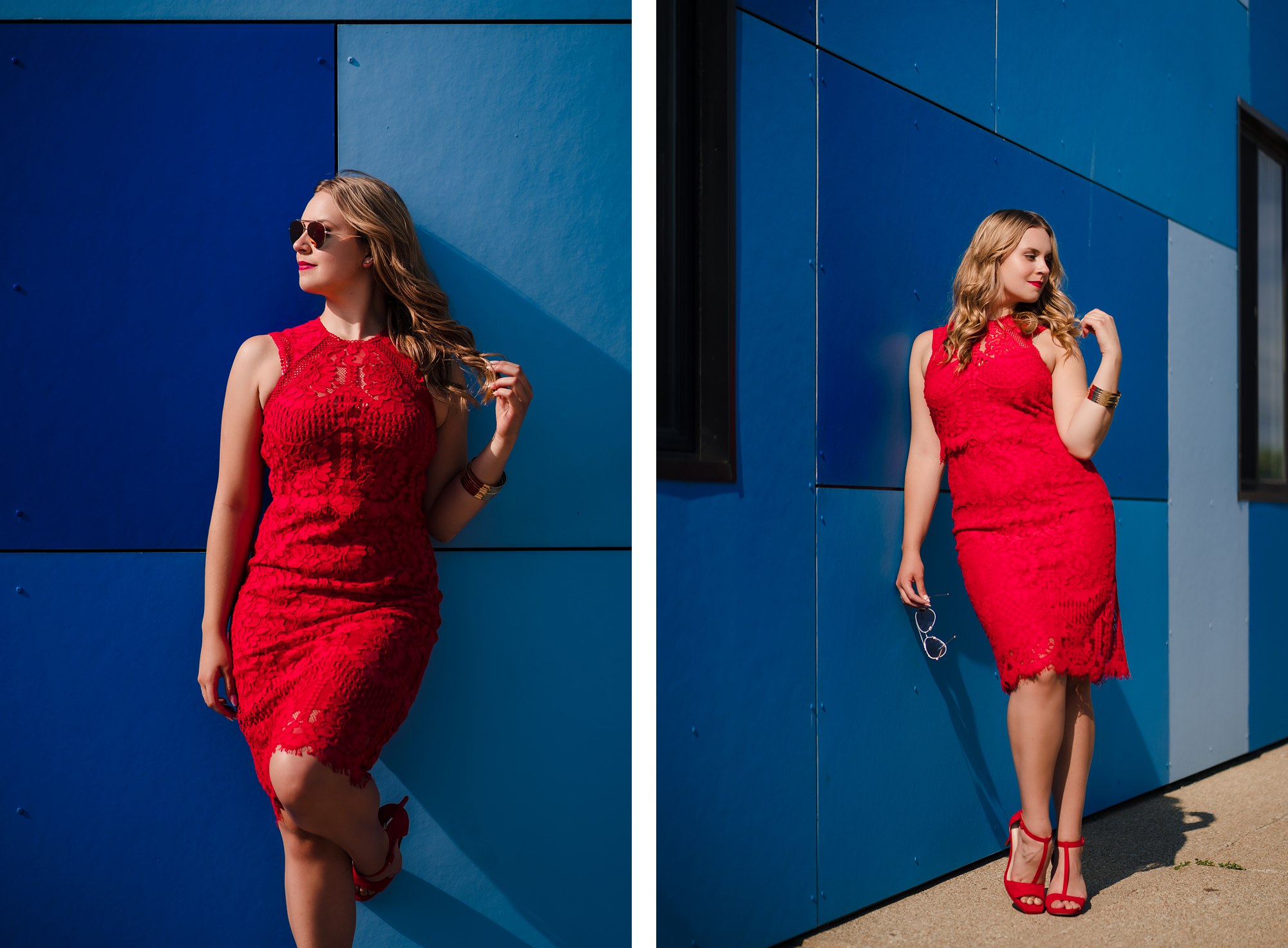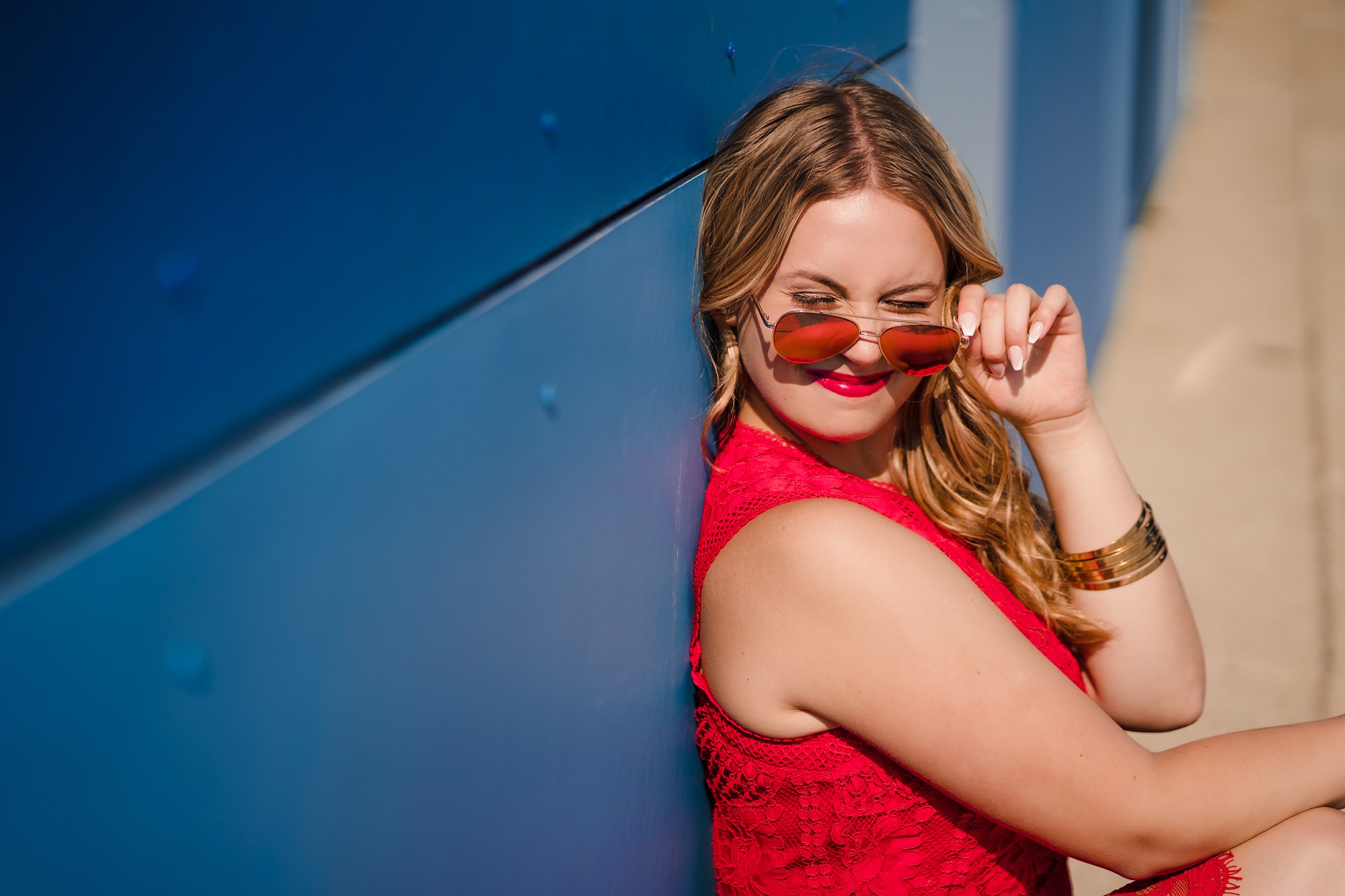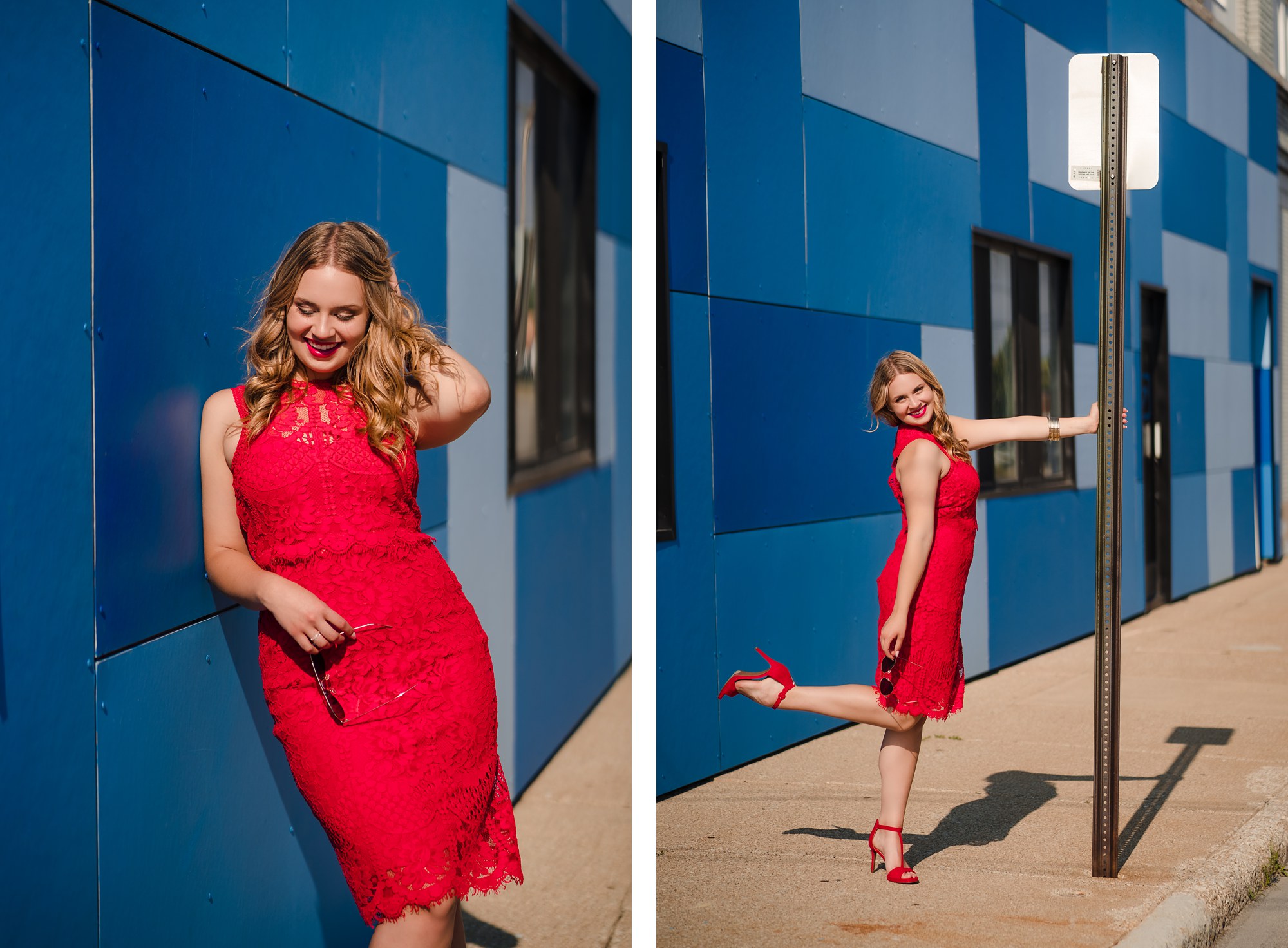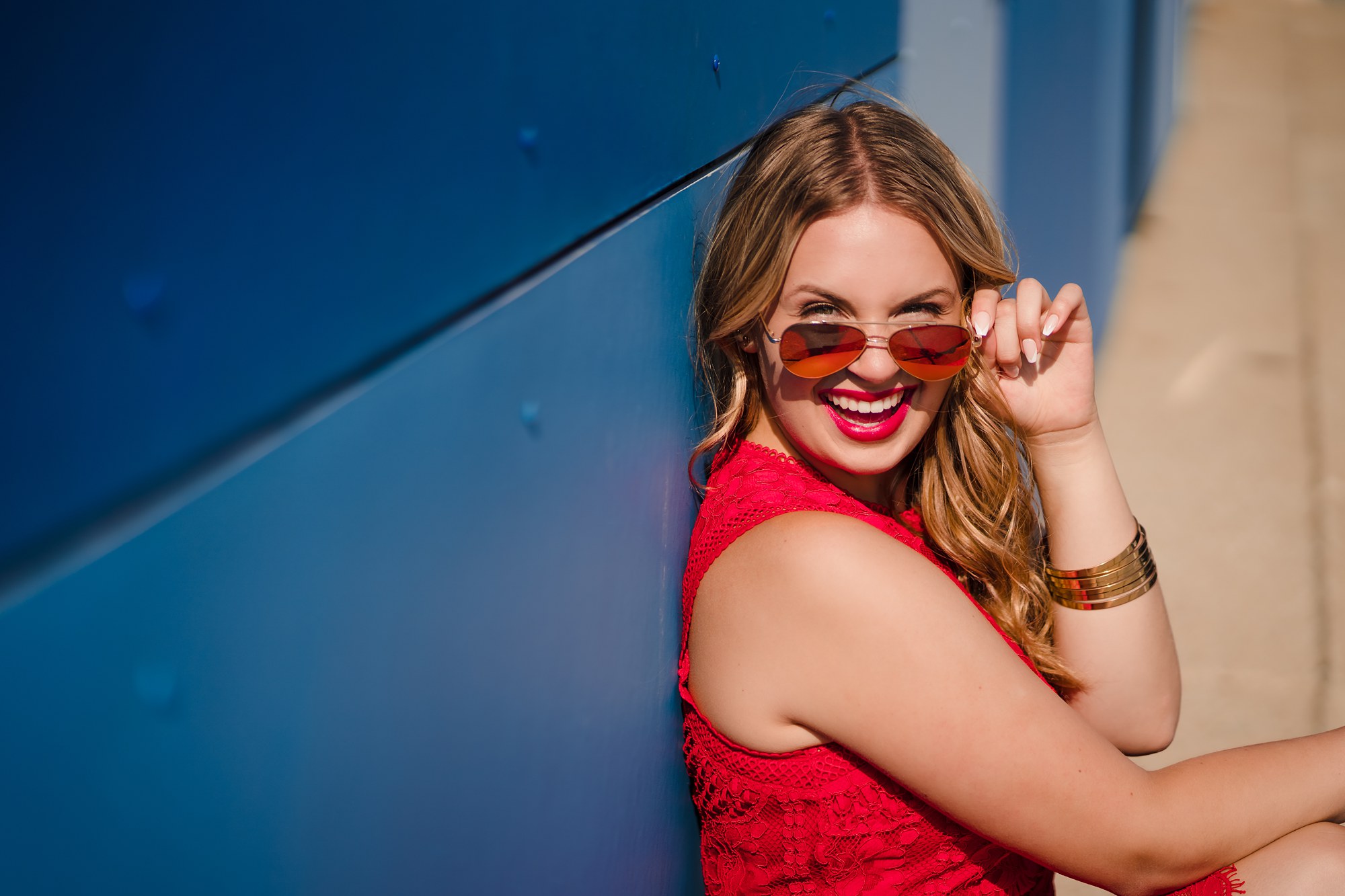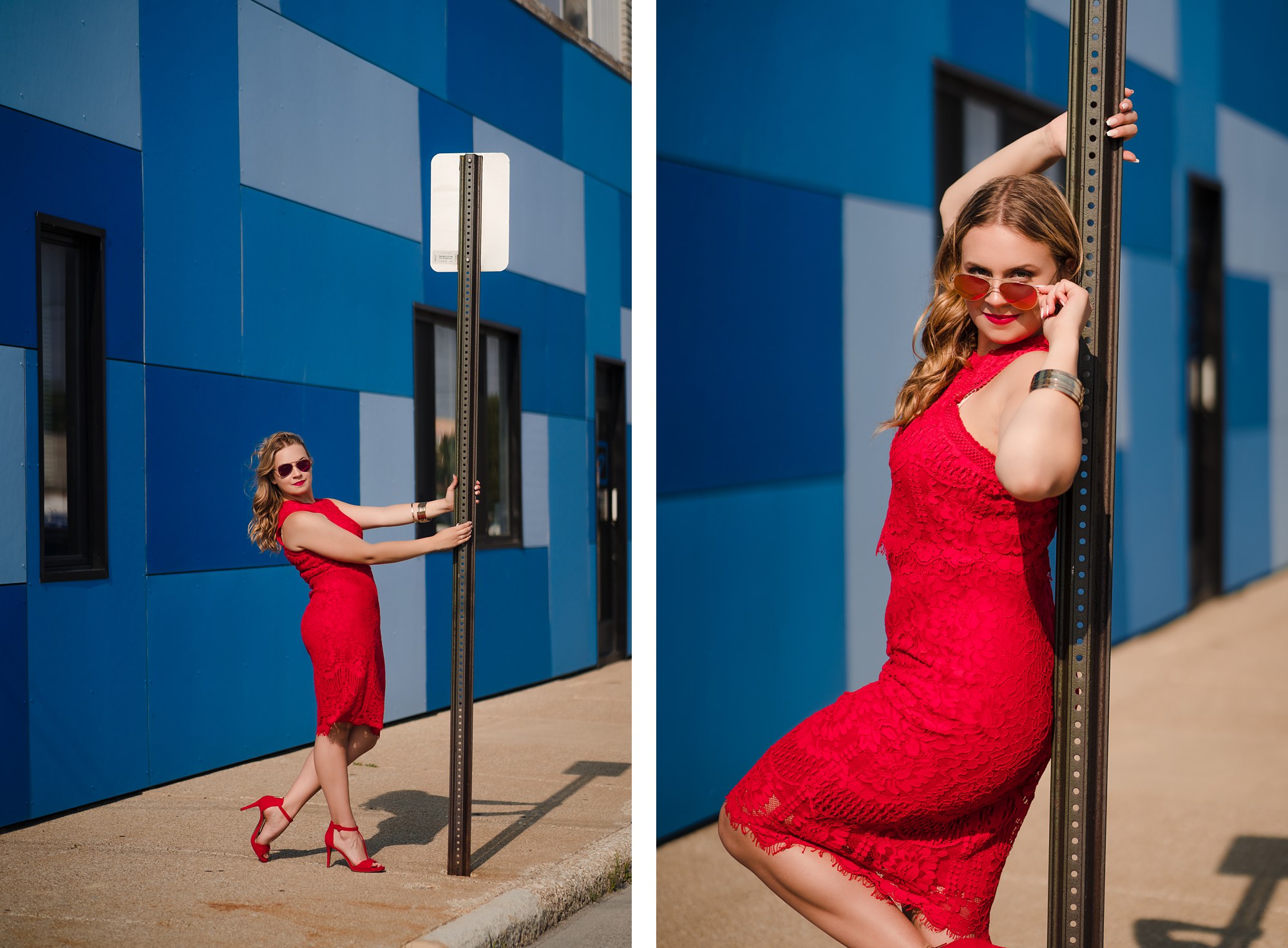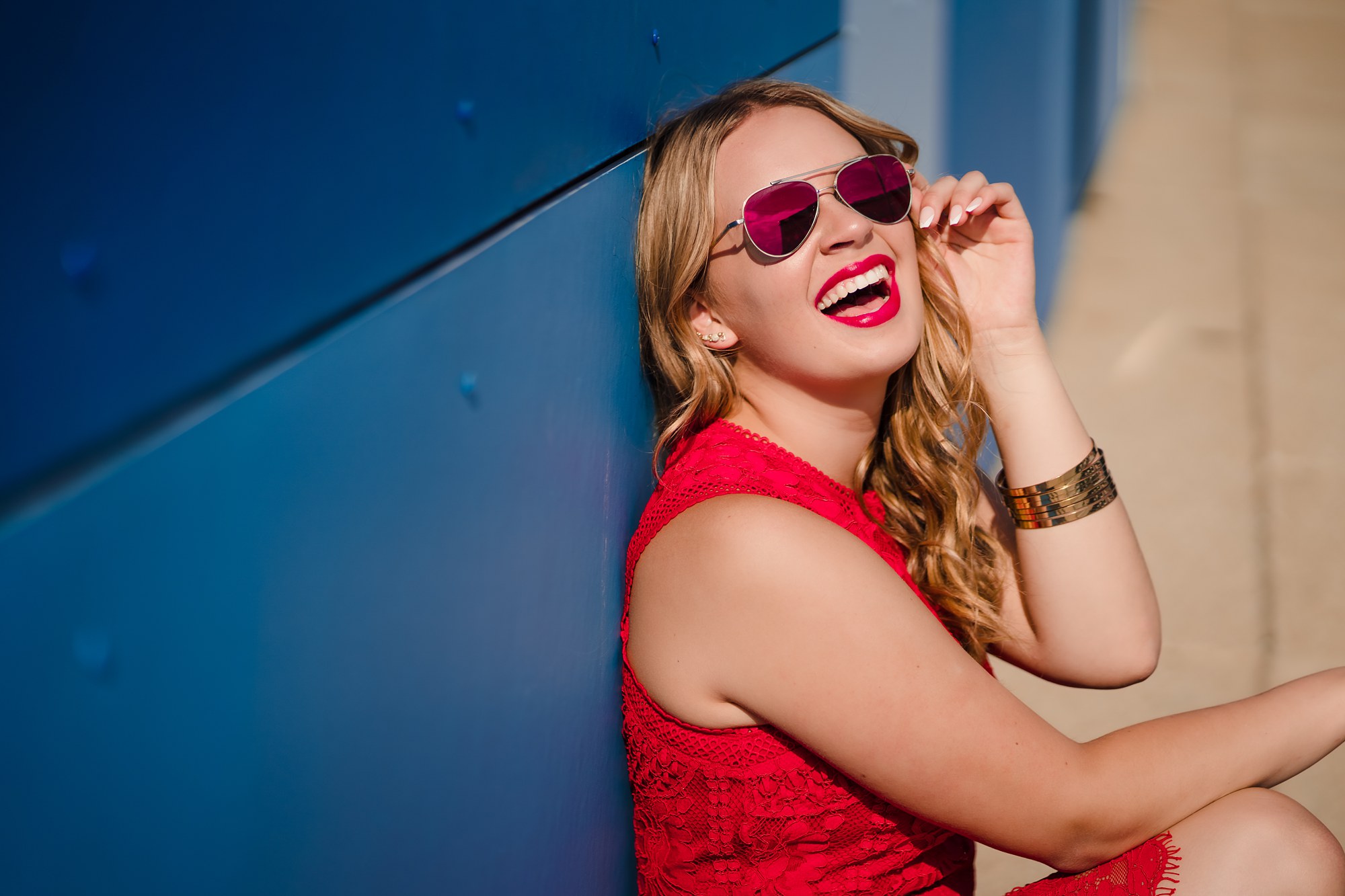 I am so excited to hopefully experience a normal fall season where I can experience a senior year of football games, homecoming, and assemblies. Also by being a part of Student Leadership, I help run and plan all of these fun events, so I can't wait to see what creative new ideas my class can come up with for our final year. I am also looking forward to my first real prom next year with all of my friends before our final send off.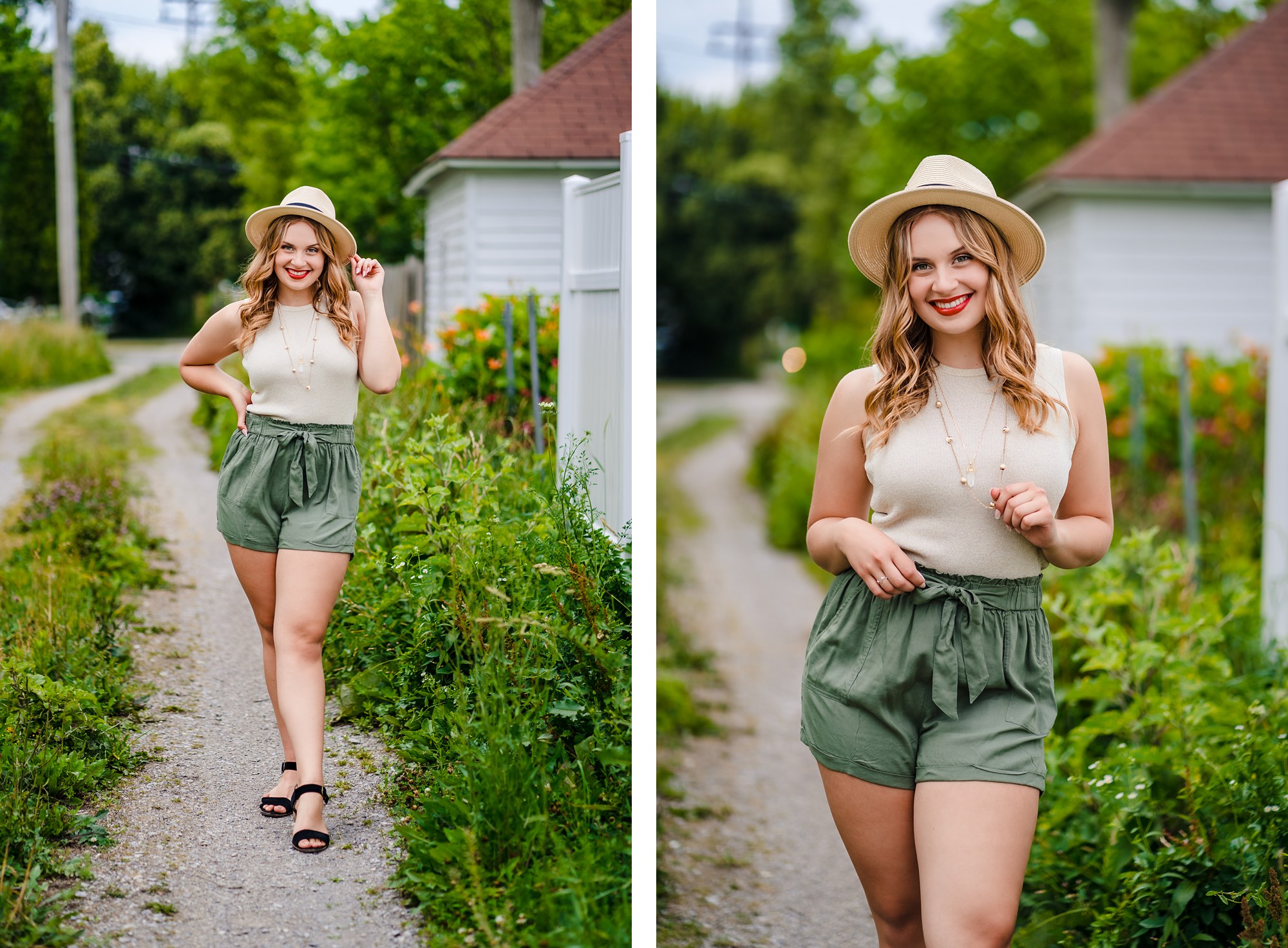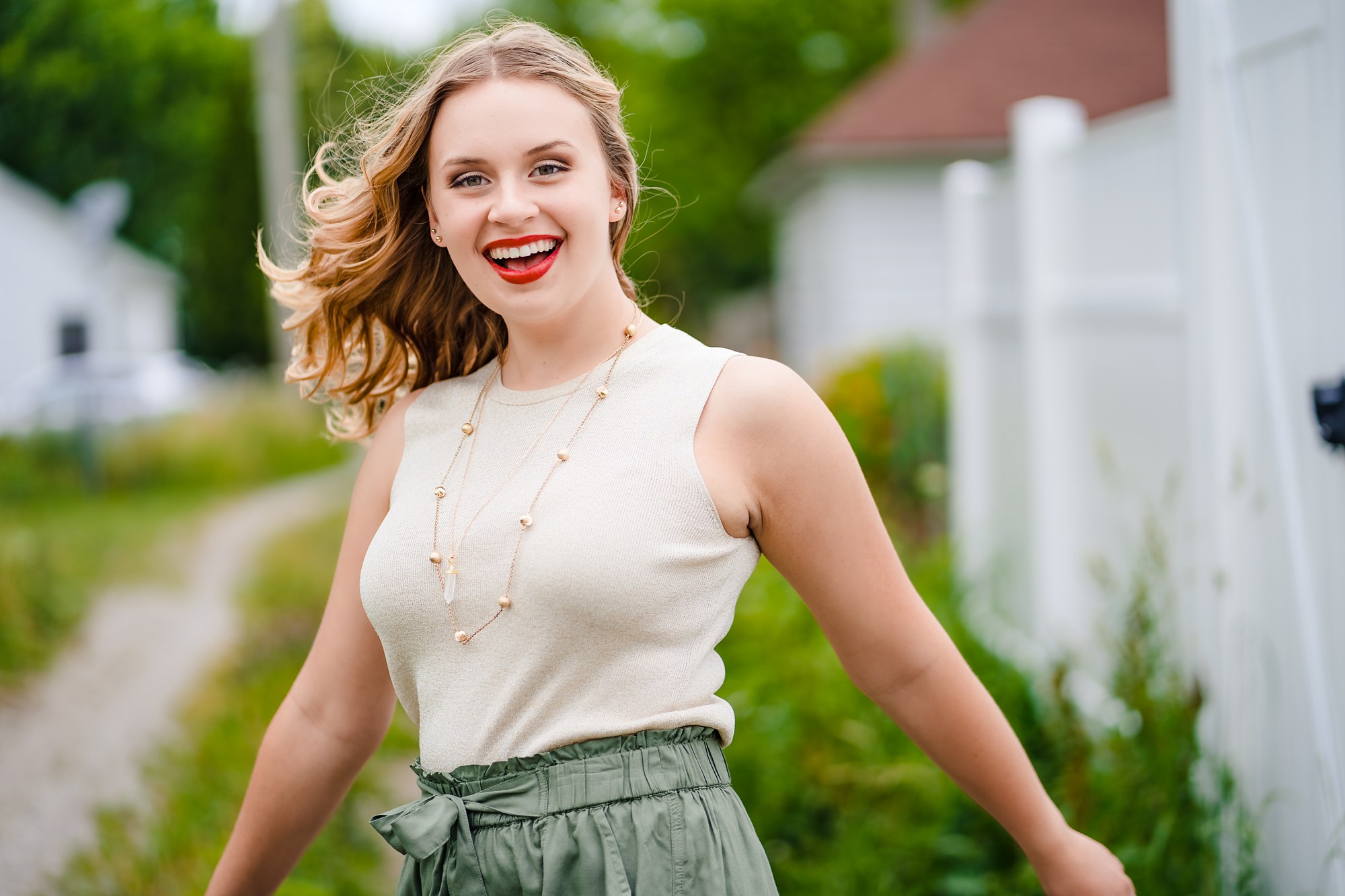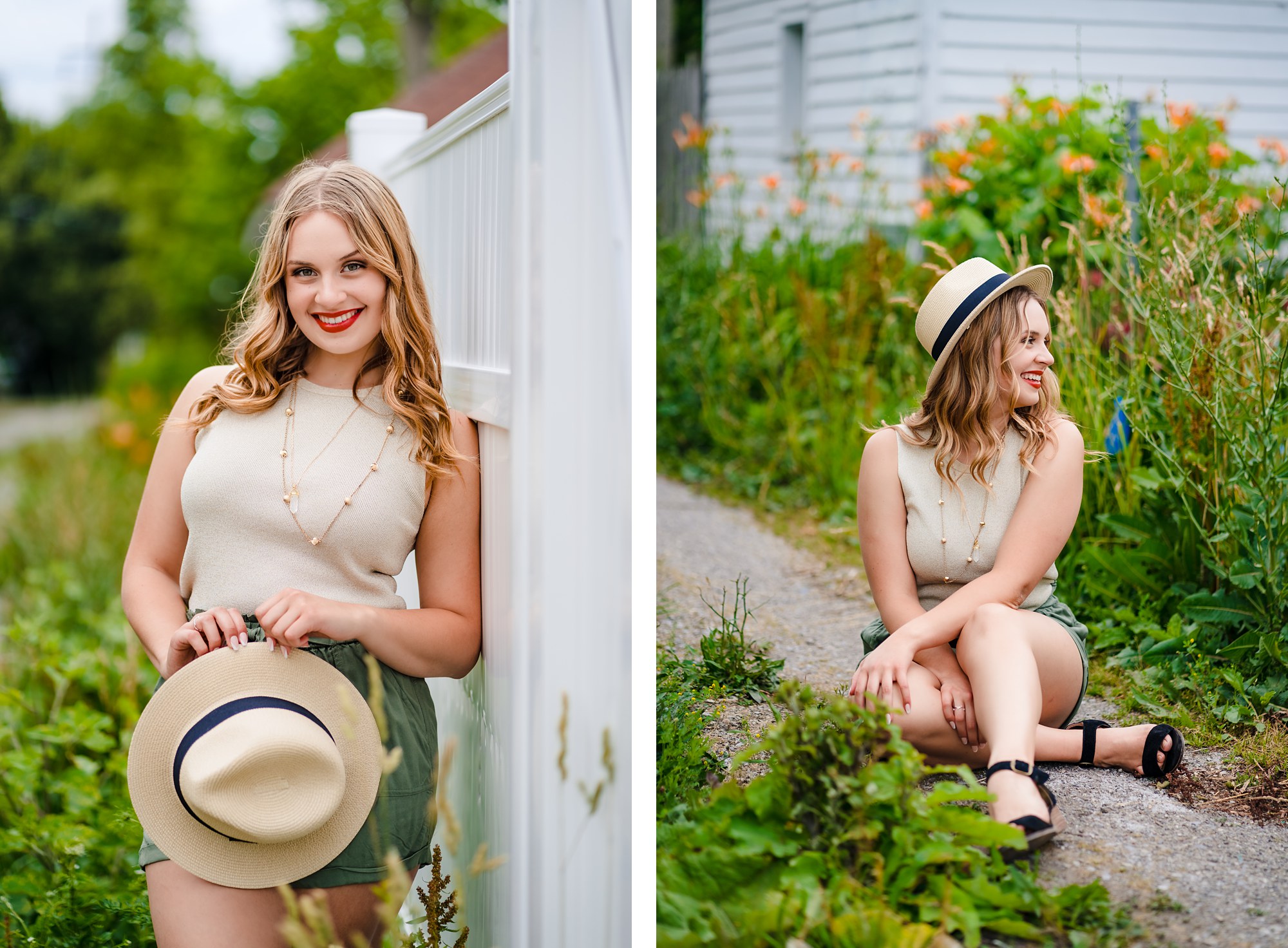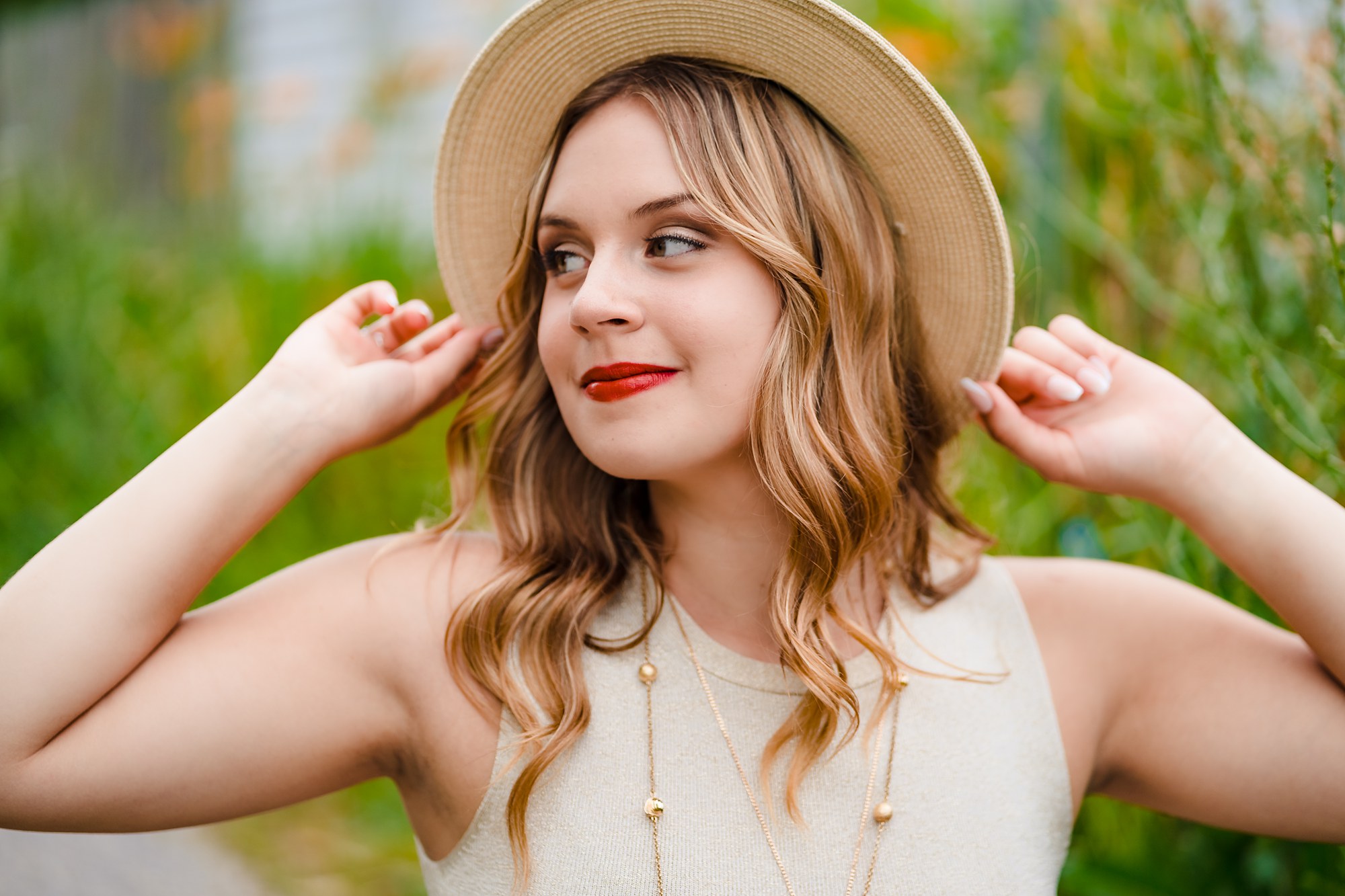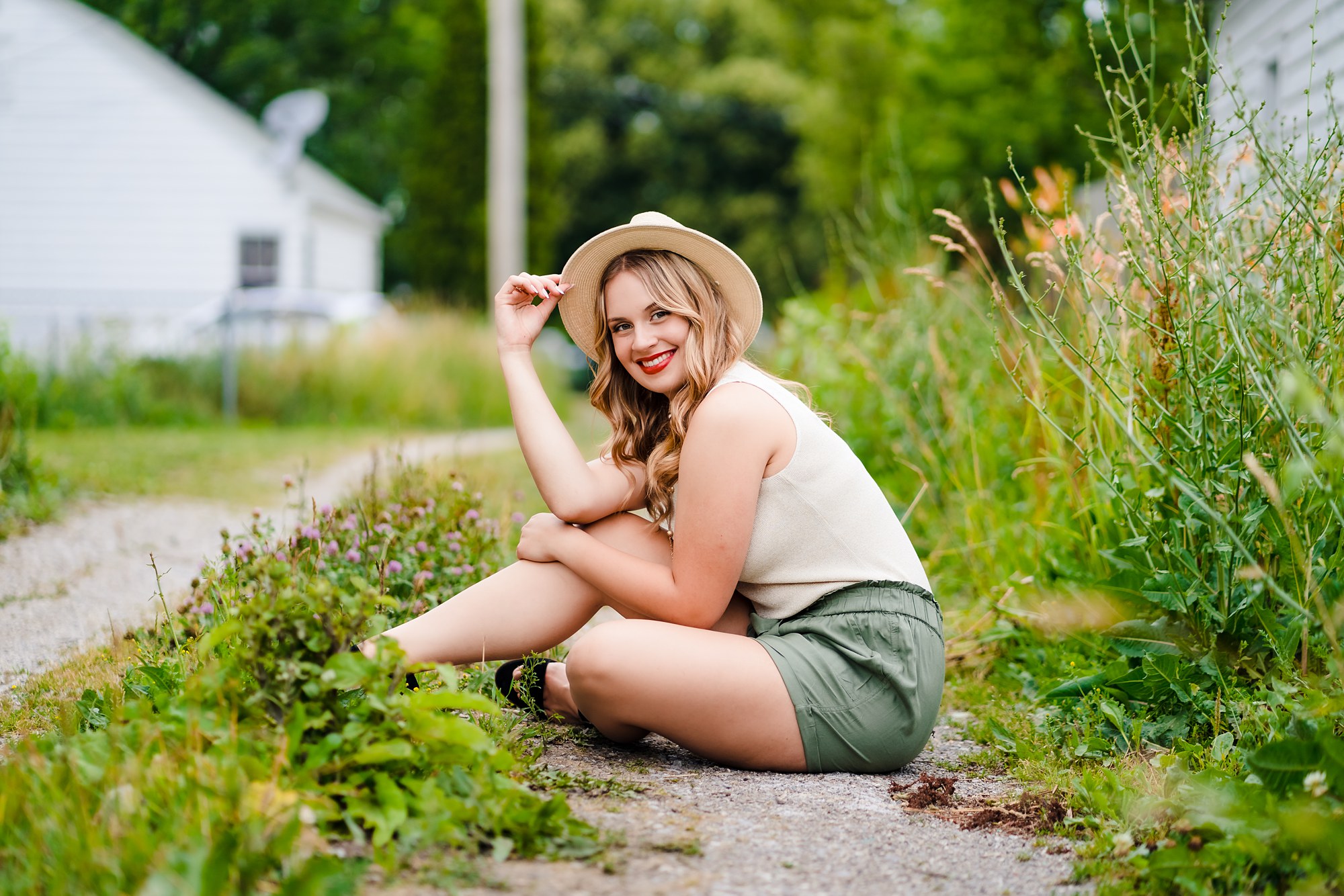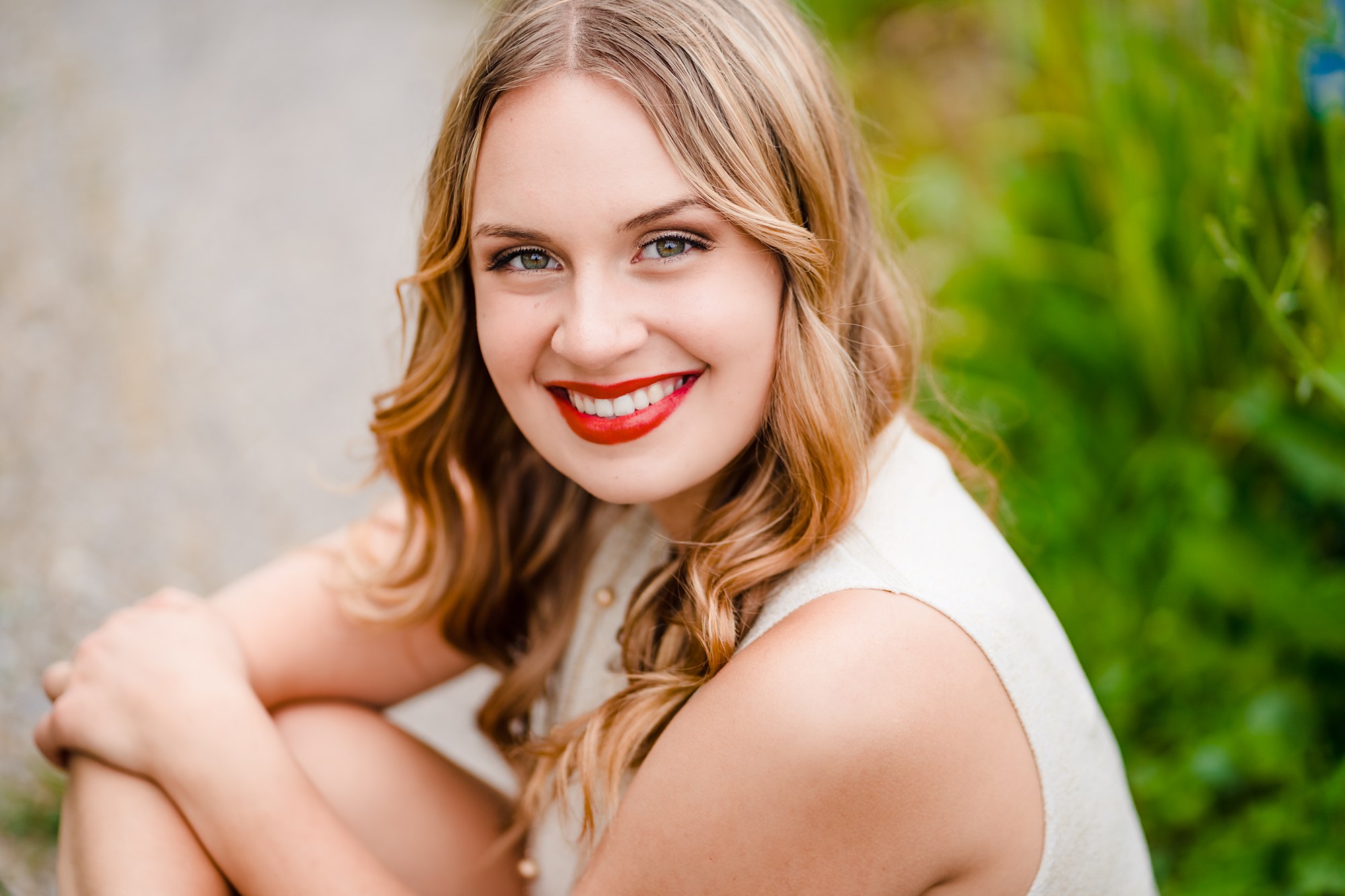 Leslie is what makes blacksheepchic so different than others. She has this mindset that makes this beautiful piece of art in the most eccentric way. She doesn't shoot the typical everyday senior pictures, when you see her pictures you immediately do a double take because they are so gorgeous! Her style closet is something I would die for and 17 year old me could play dress up in there for hours. I love Leslie's sense of style and the way she picks out the right clothing to make you look perfect!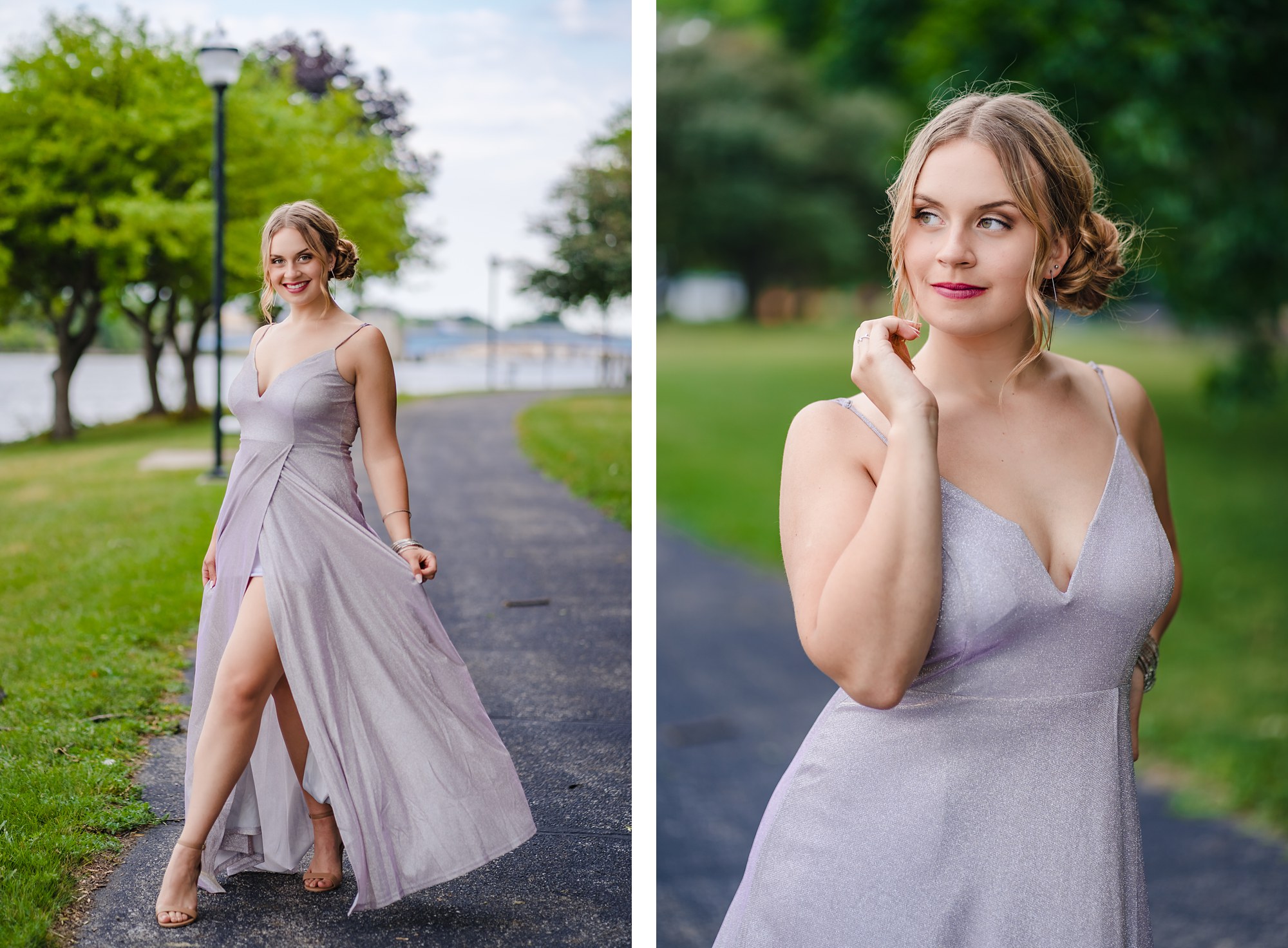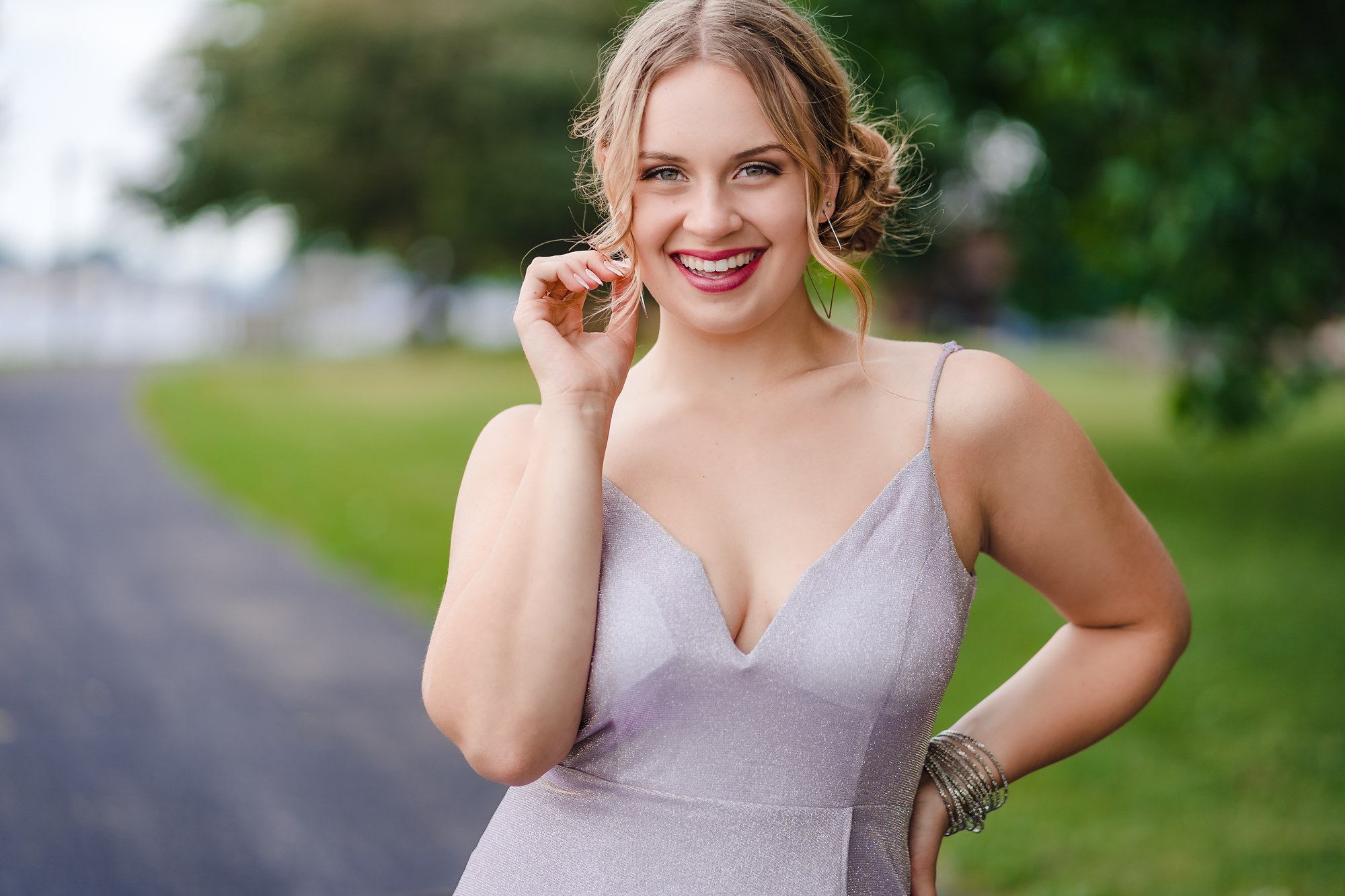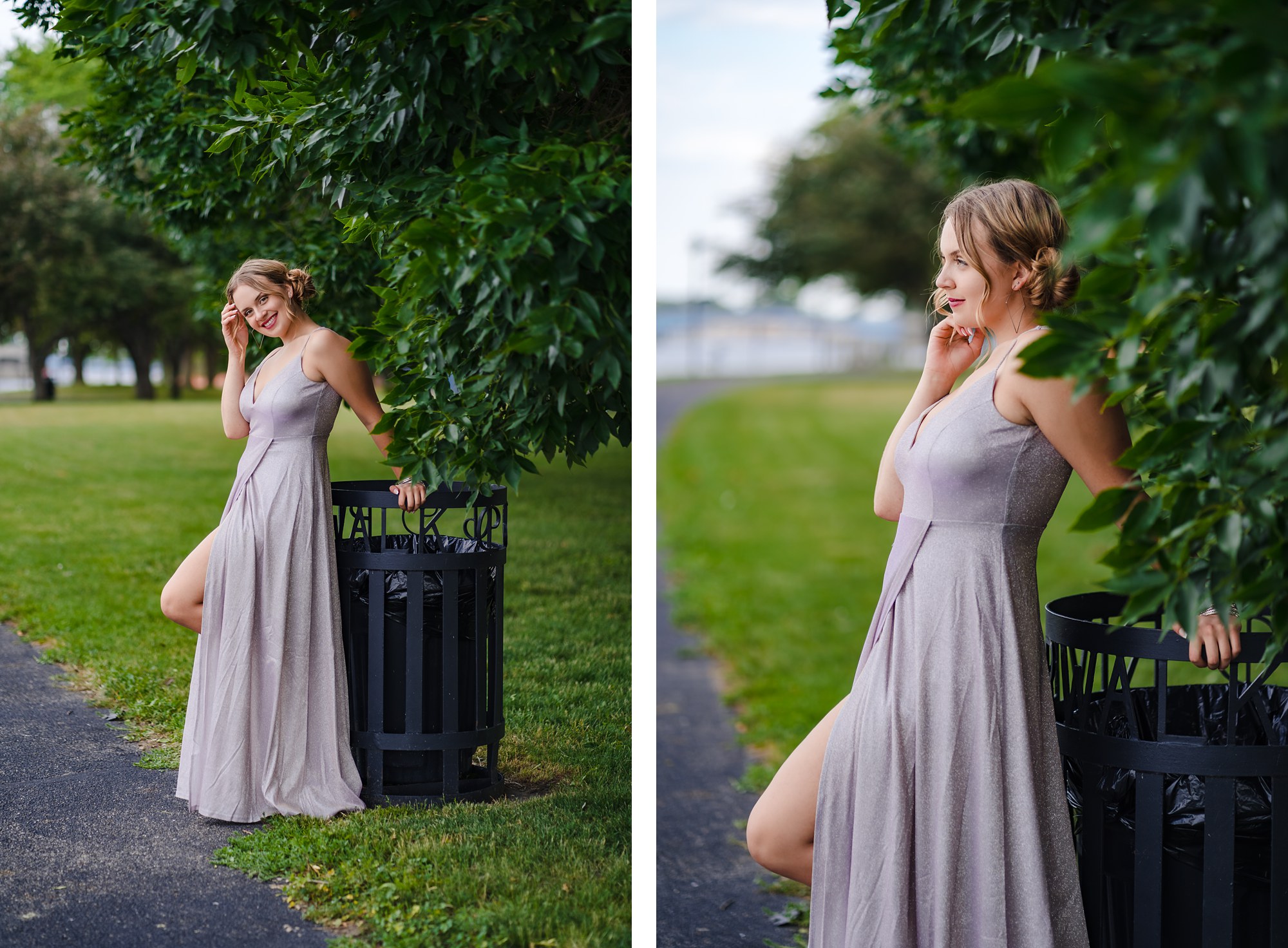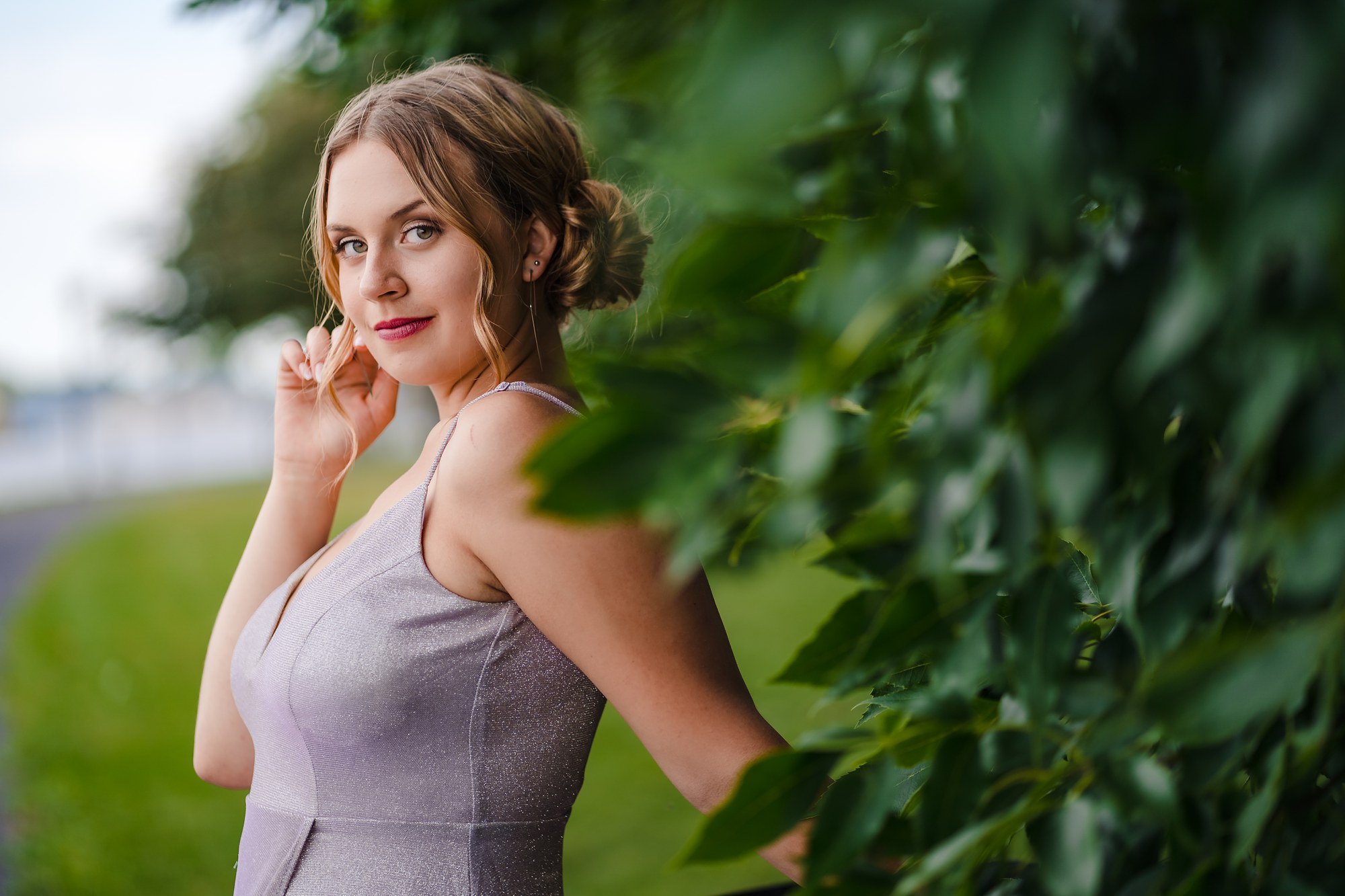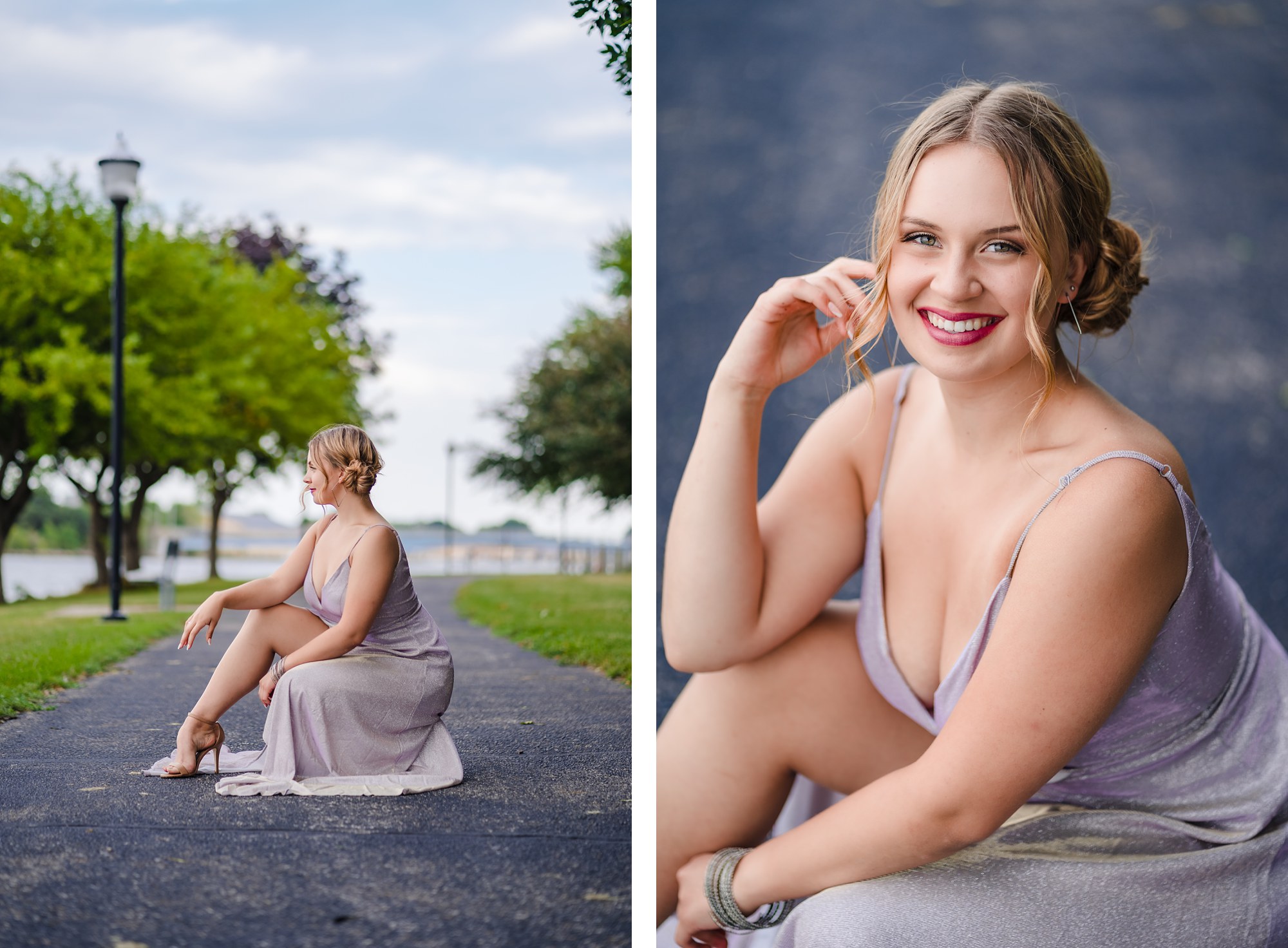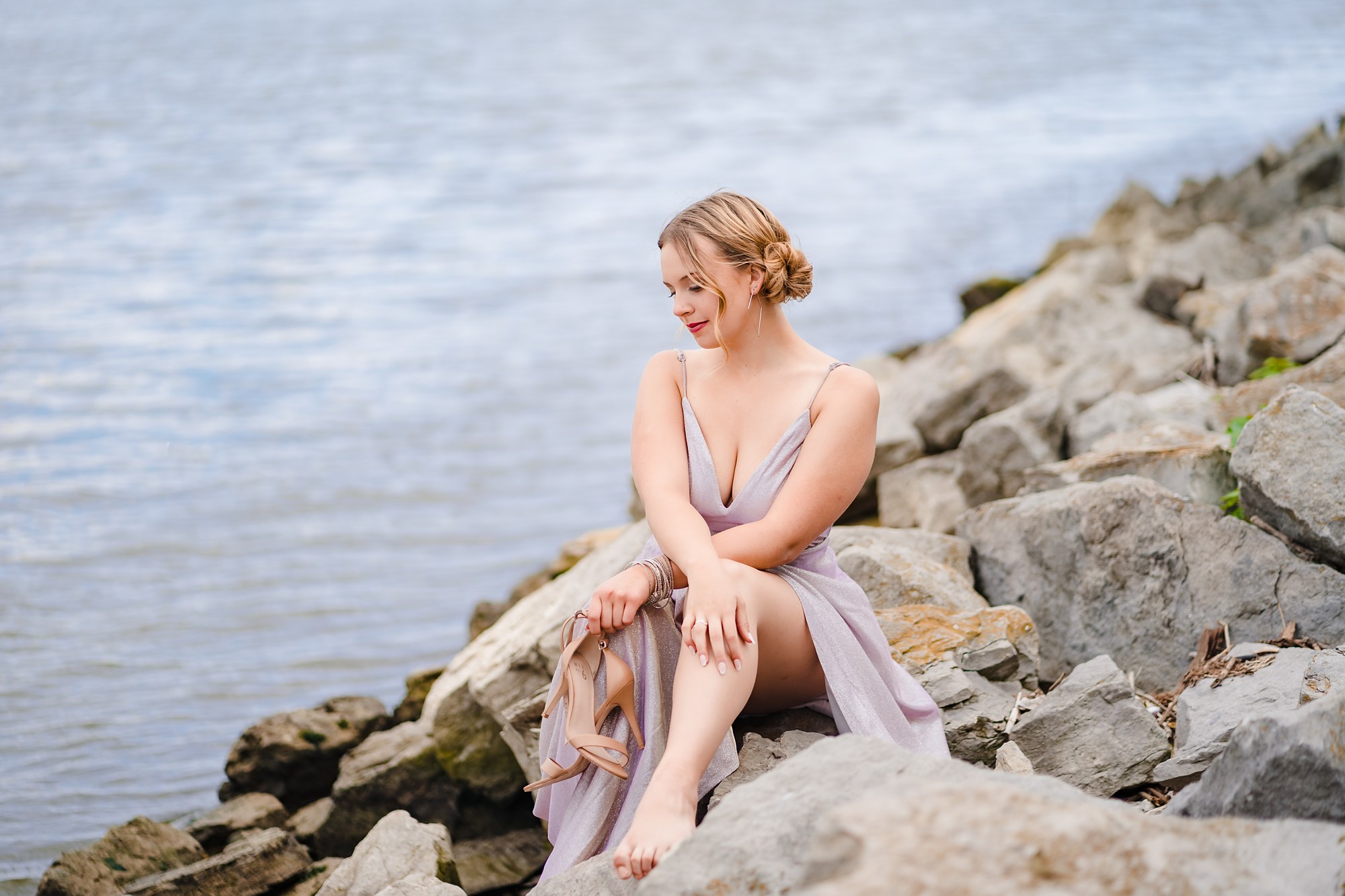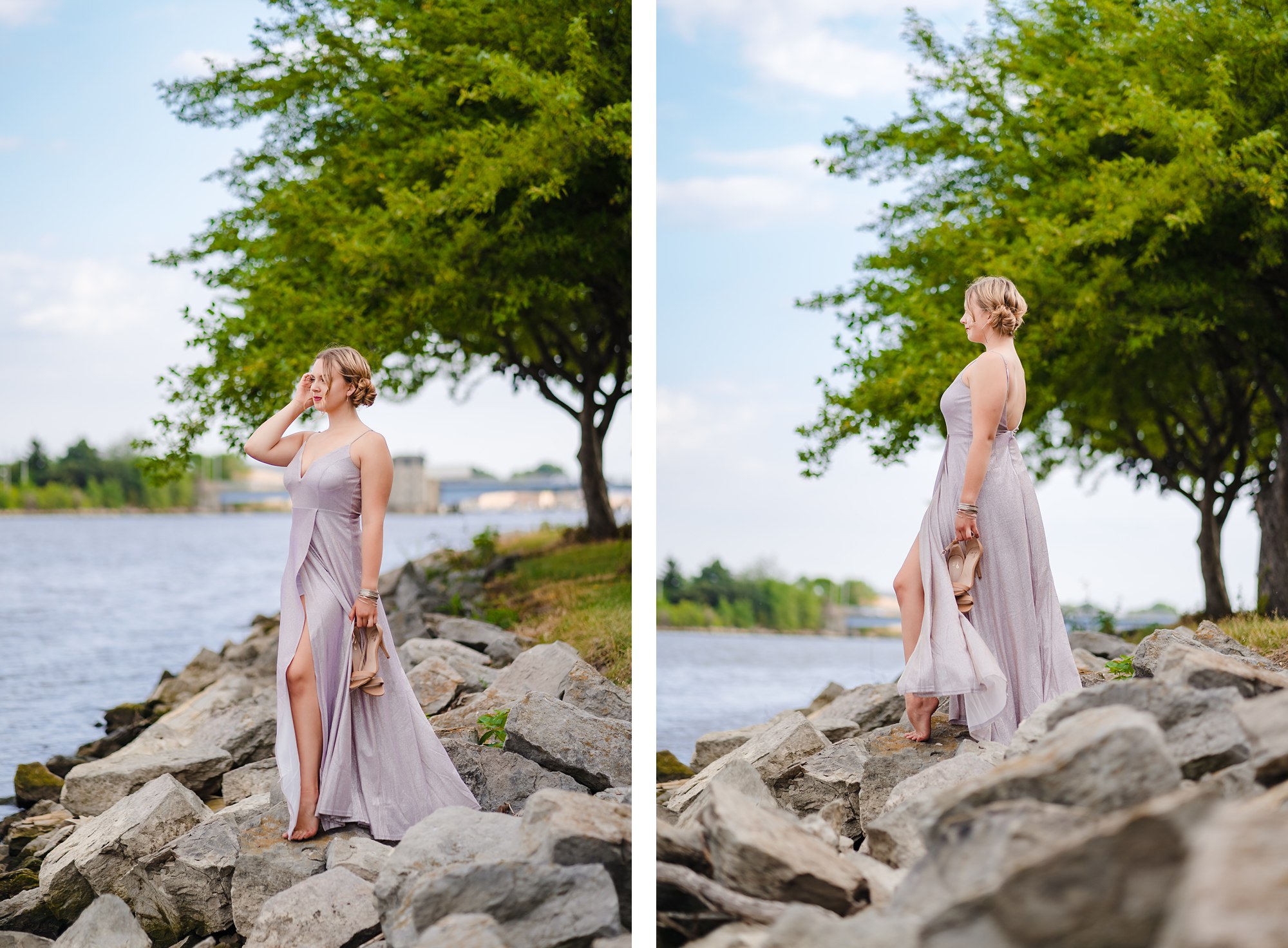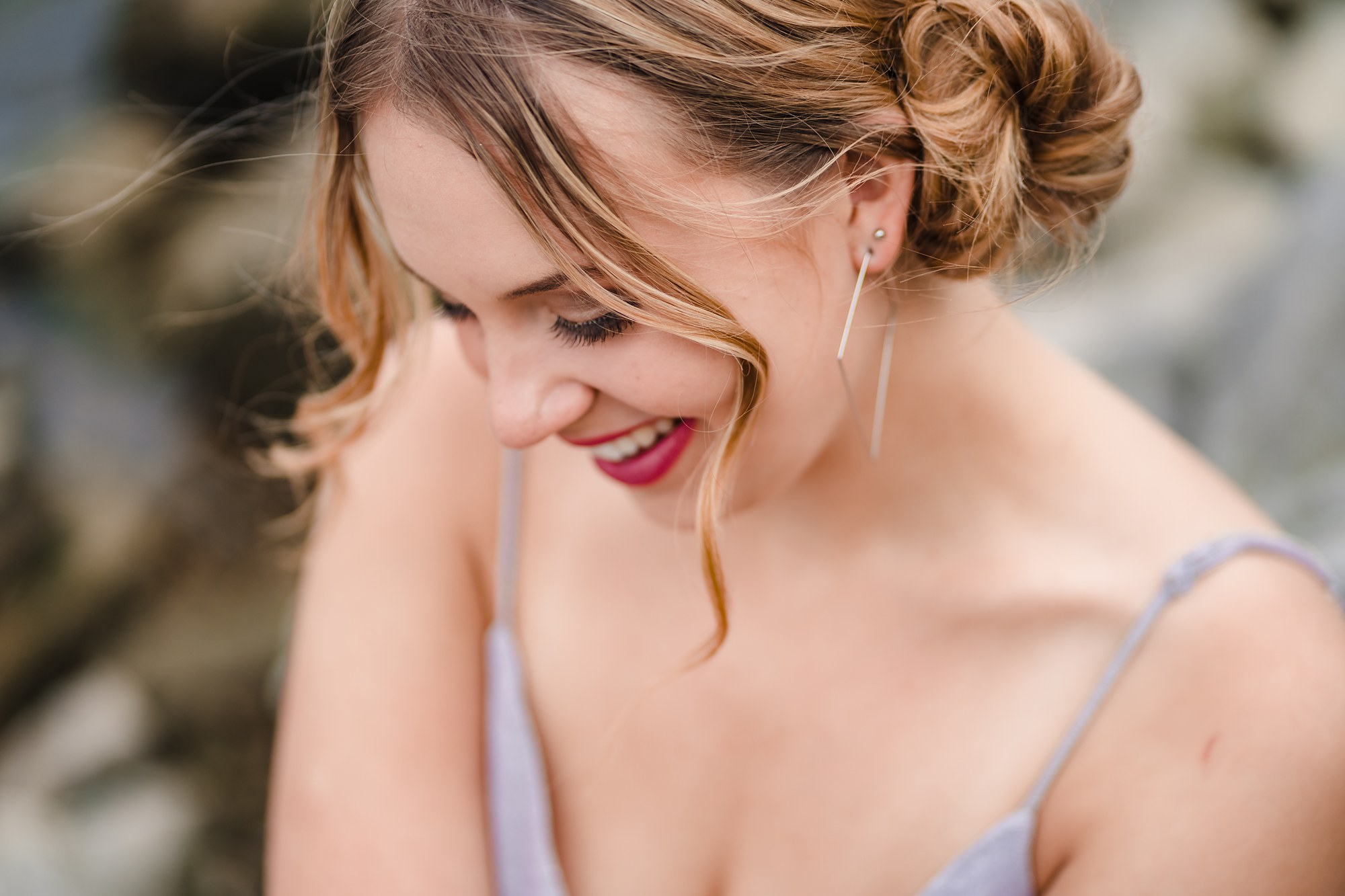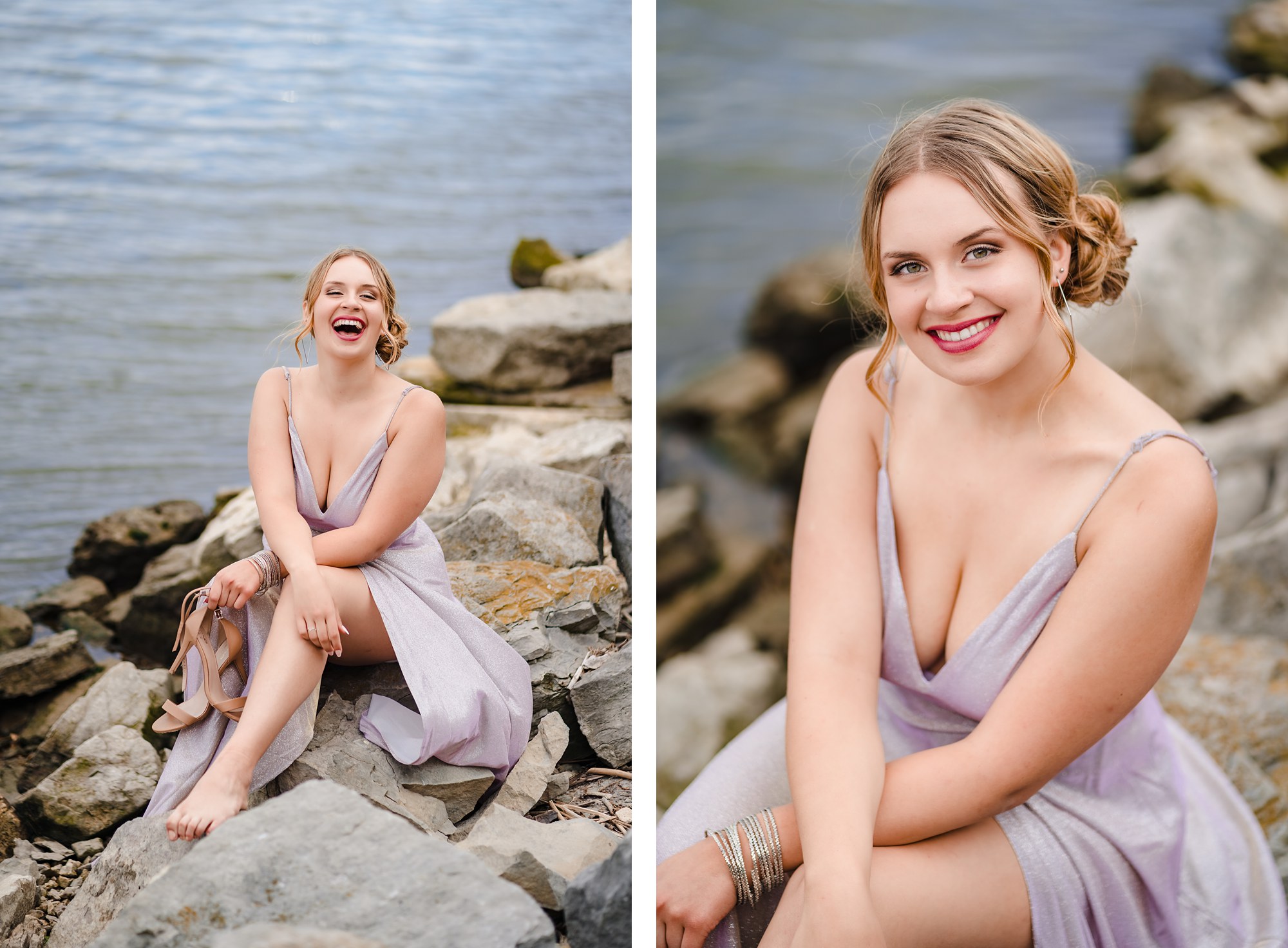 I hope to attend Michigan State University and possibly major in business. I feel by getting a business degree, it opens so many doors for me to try new experiences. However, I like to change my mind a lot which means I probably won't know what I want to major in until i'm in college. Besides going to college after graduation, I hope I can get a steady job where I can save up enough money and go on a trip all over Europe with my sister. We have been planning this trip for years now, so I can't wait for the day we can finally do it! I love to travel and experience new places and I hope I can do a lot of that in the future.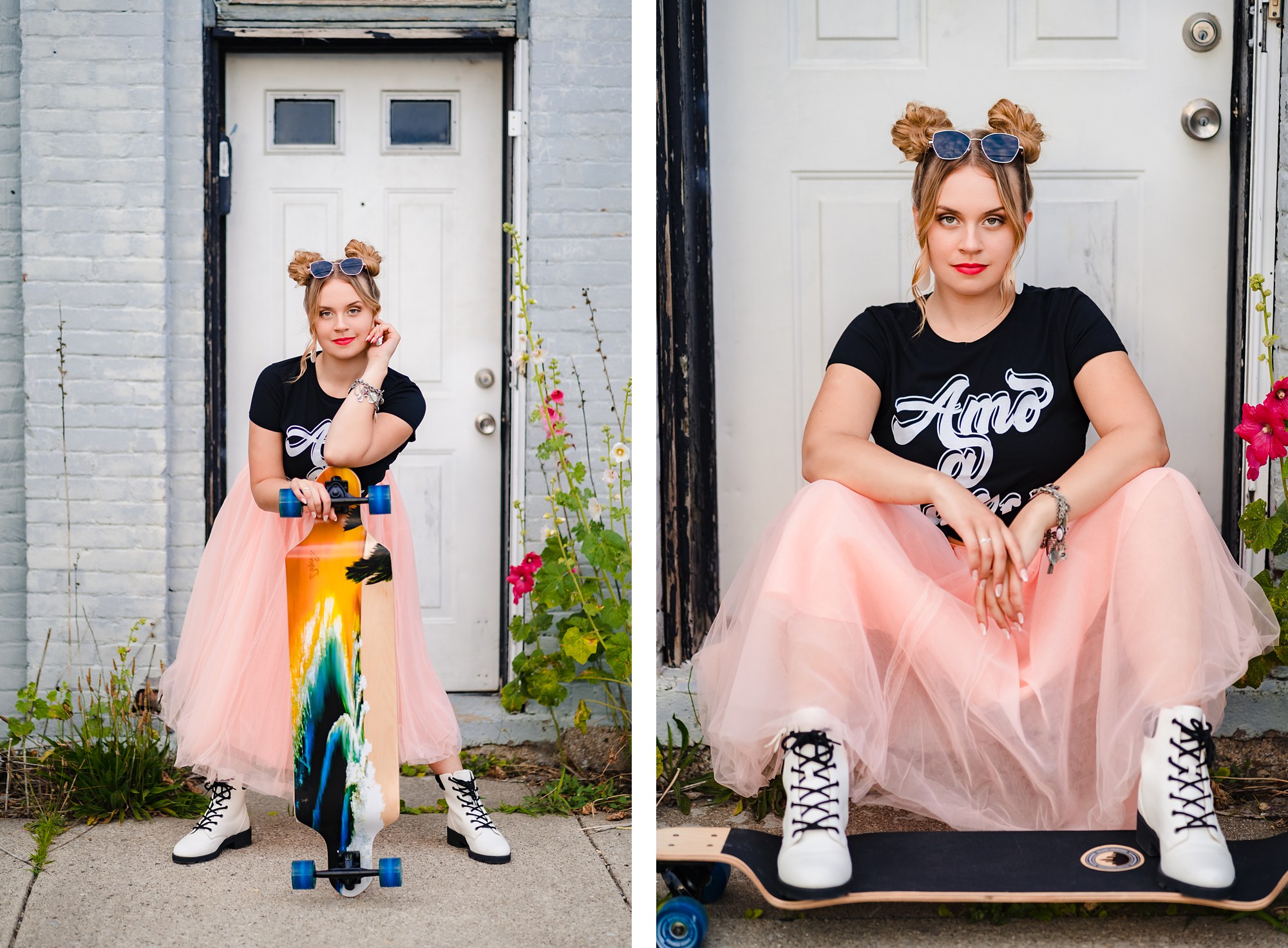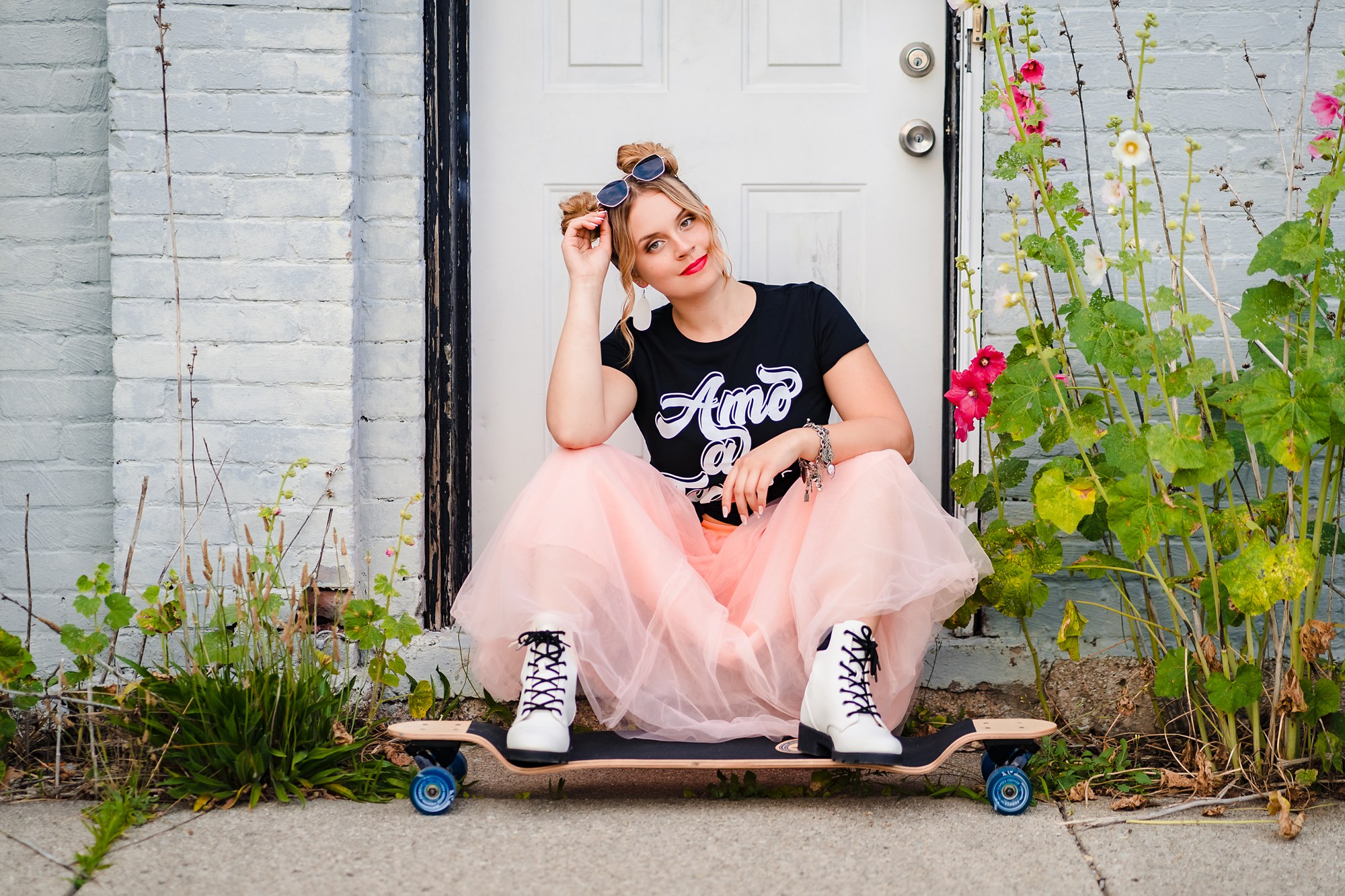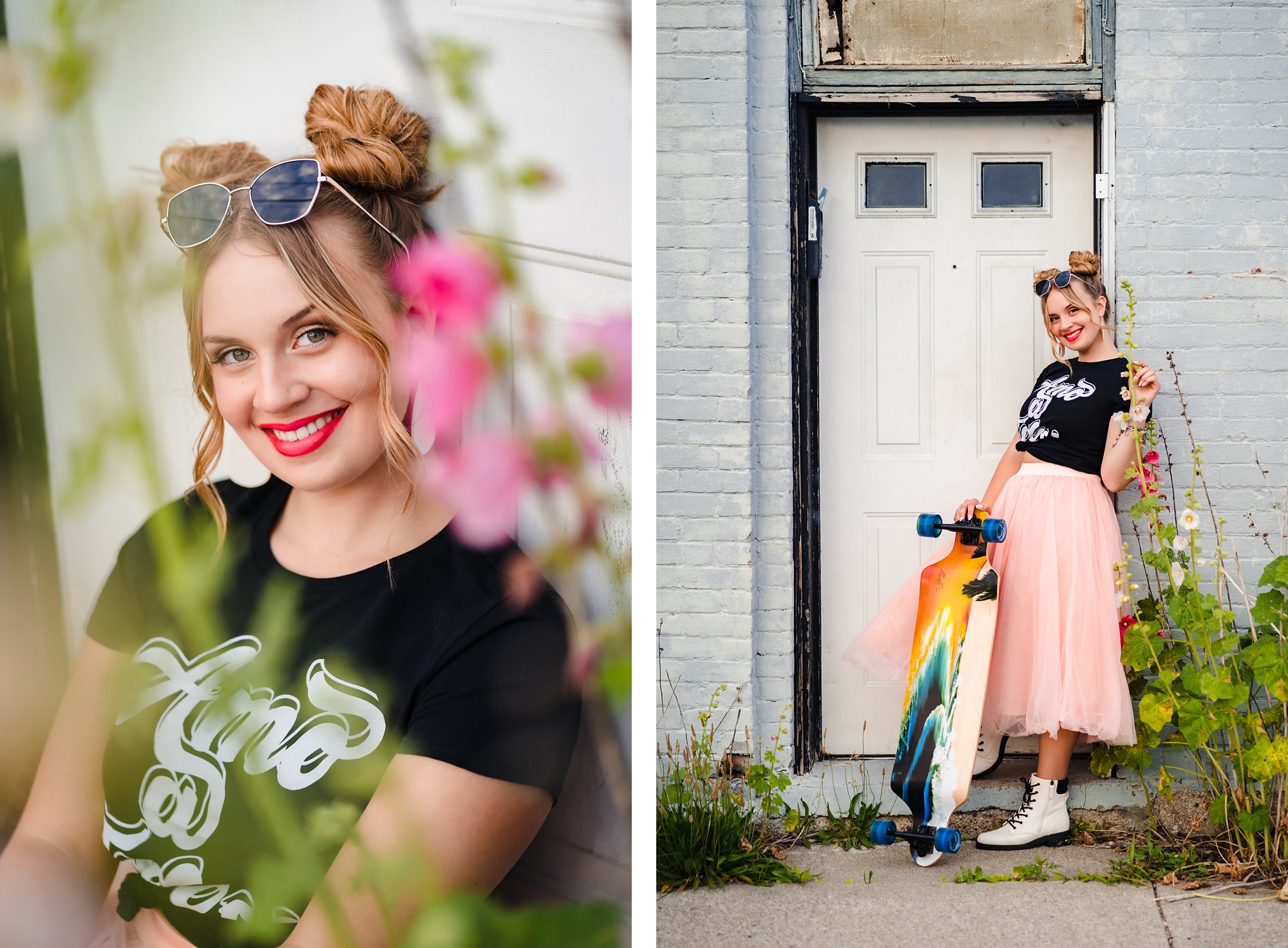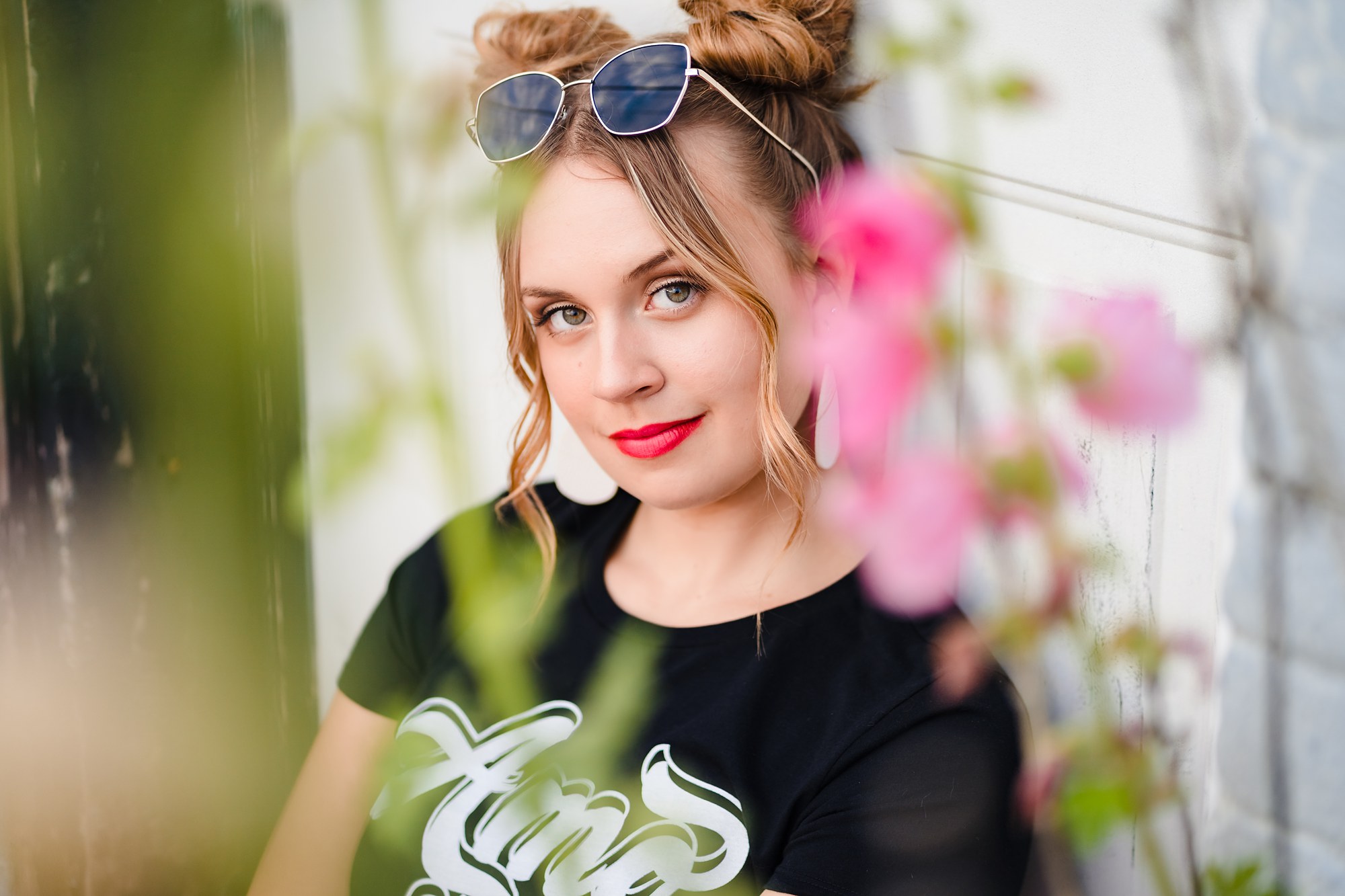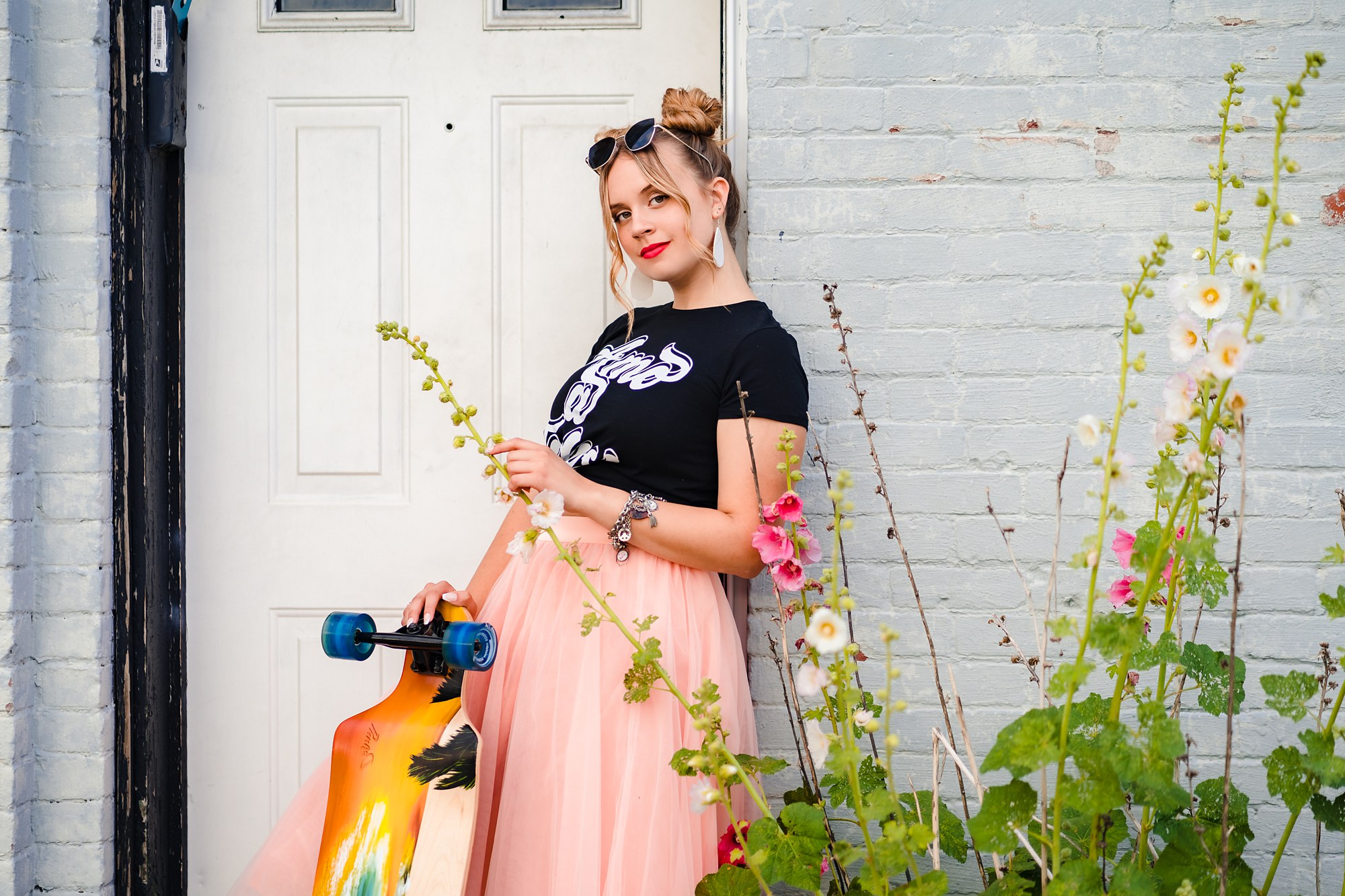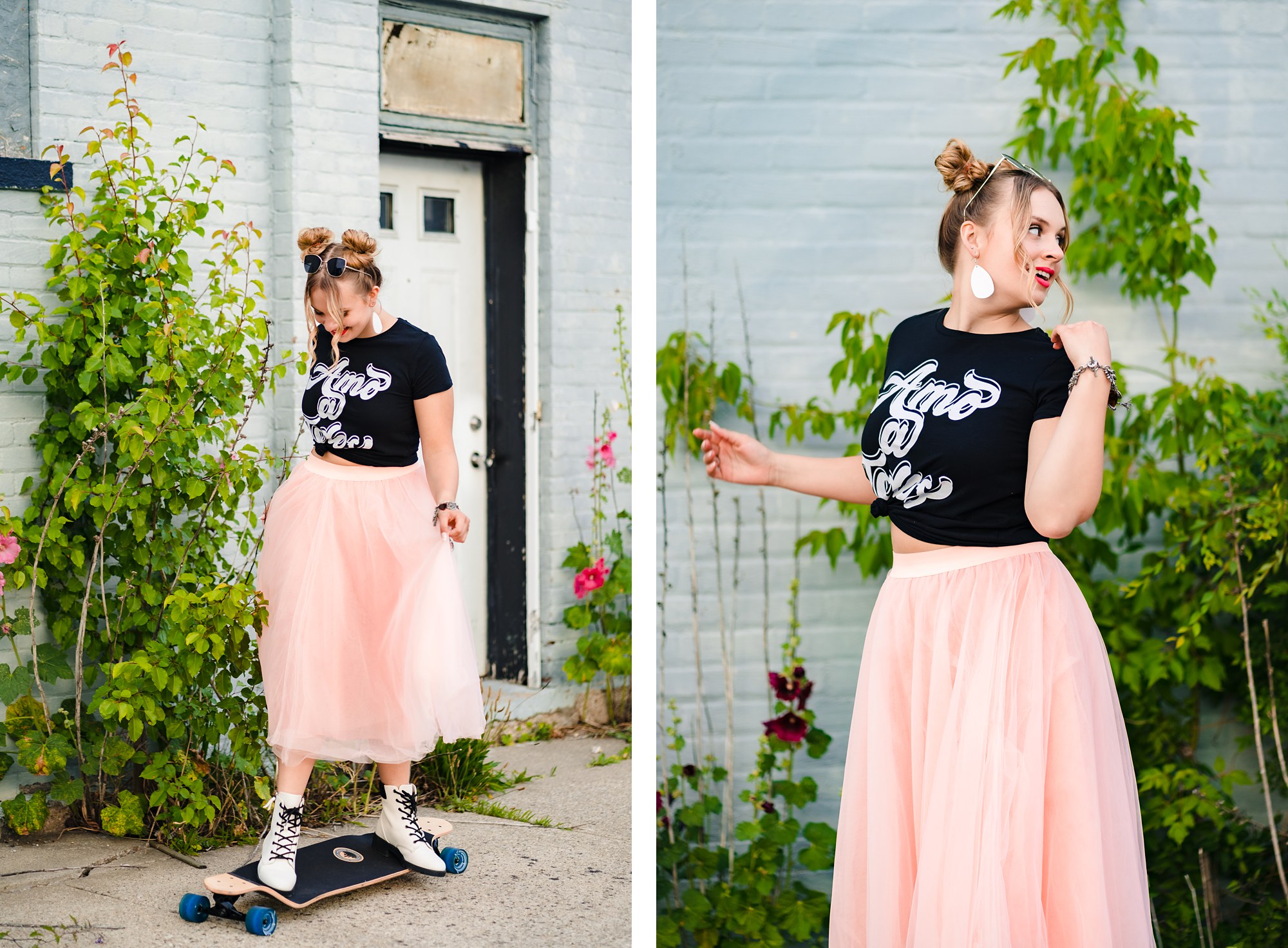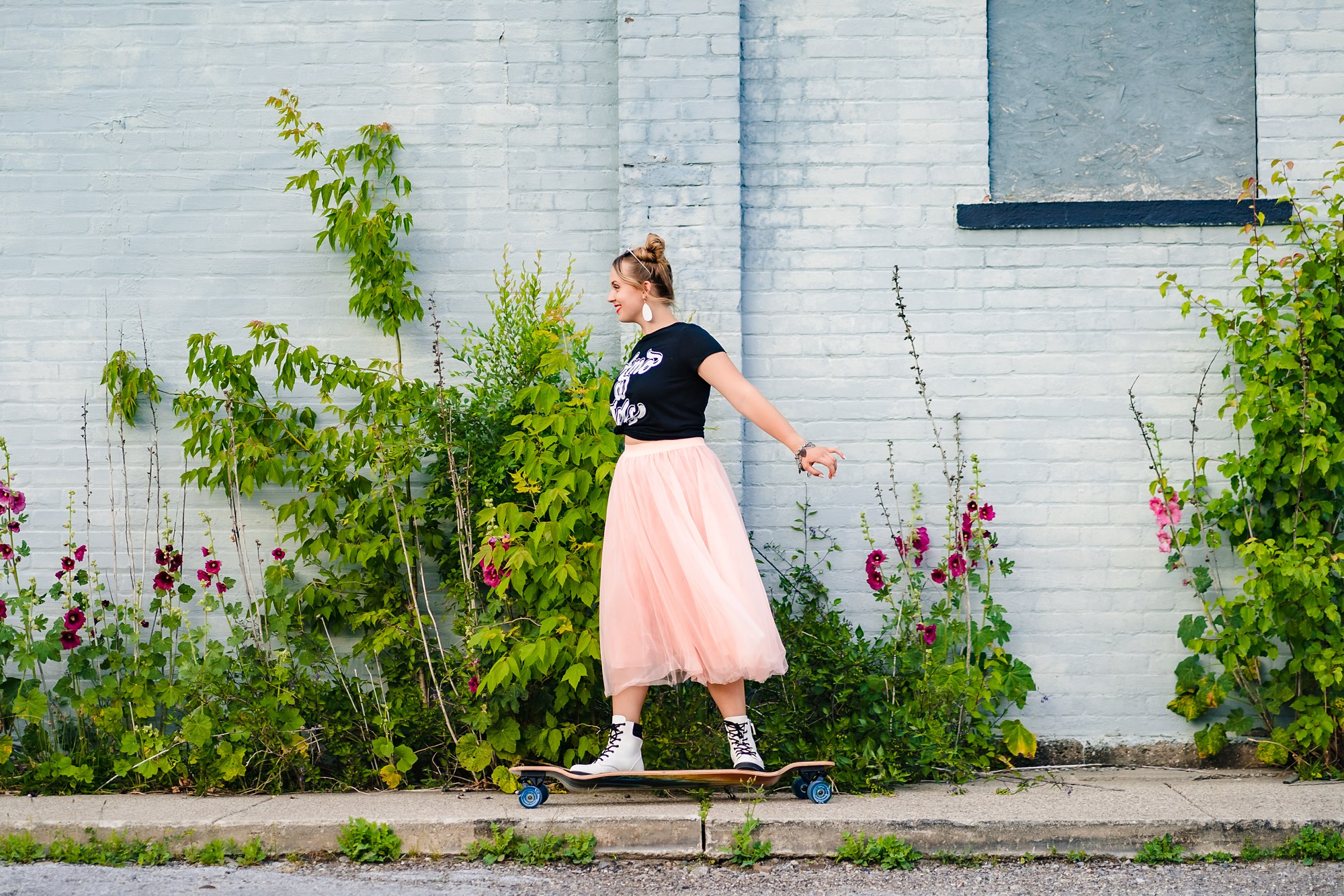 I absolutely LOVED my longboard set with my pink fluffy skirt and space buns! The color and location went so well together and it made me feel like a little kid again! I had so much fun with this look and how unique it was. I want to thank Leslie for the awesome idea to shoot this and her creative taste in style to pull it all together!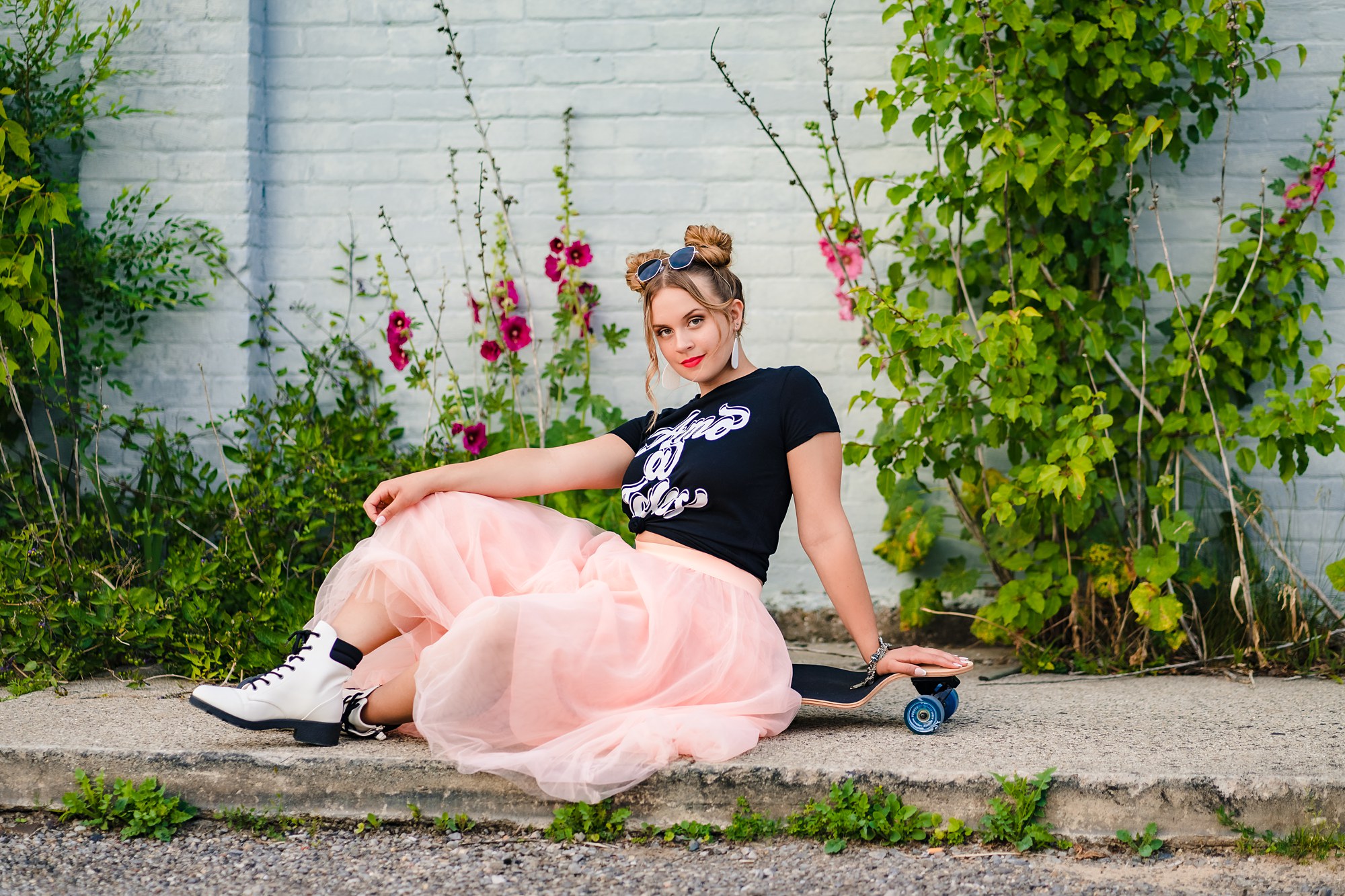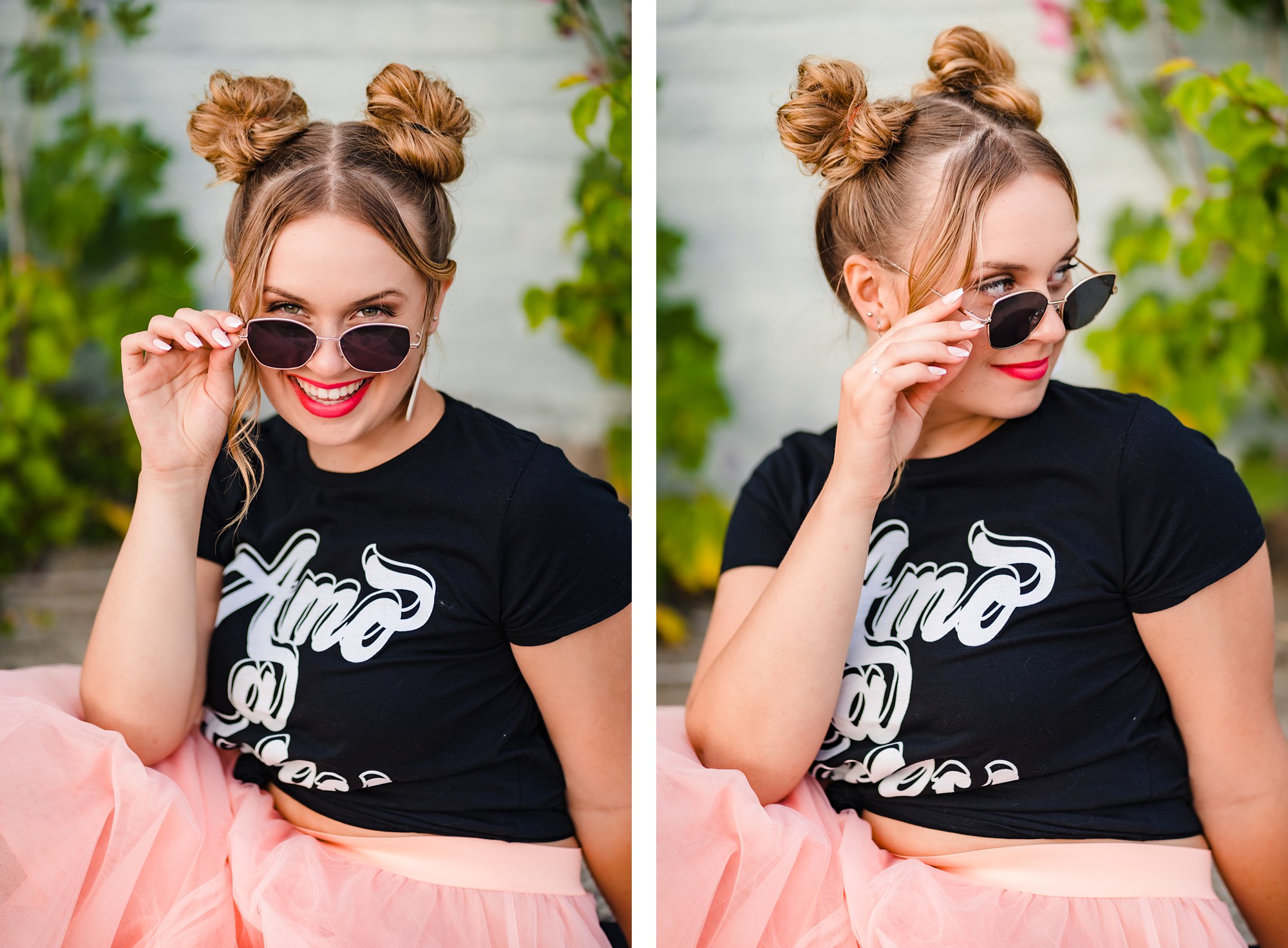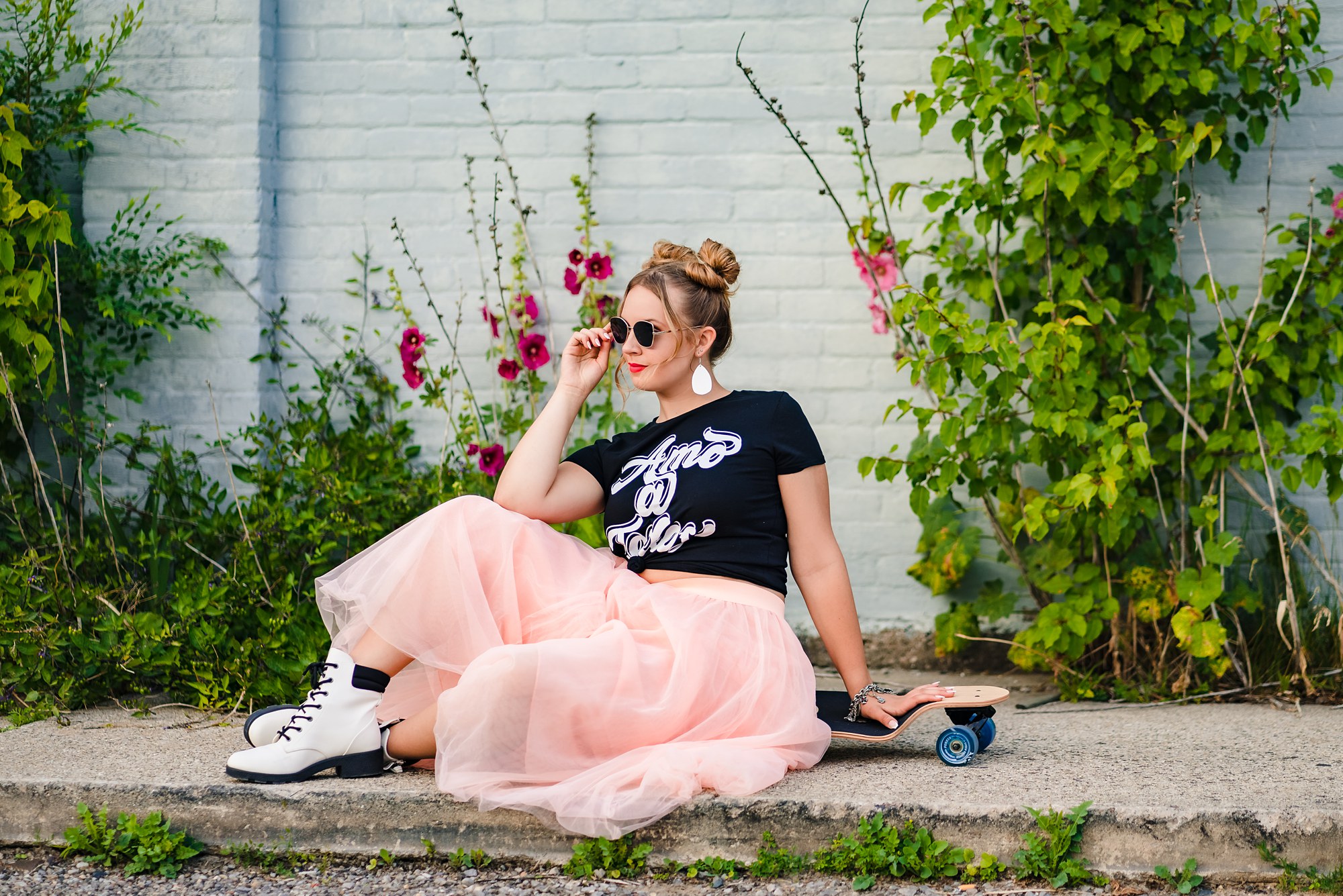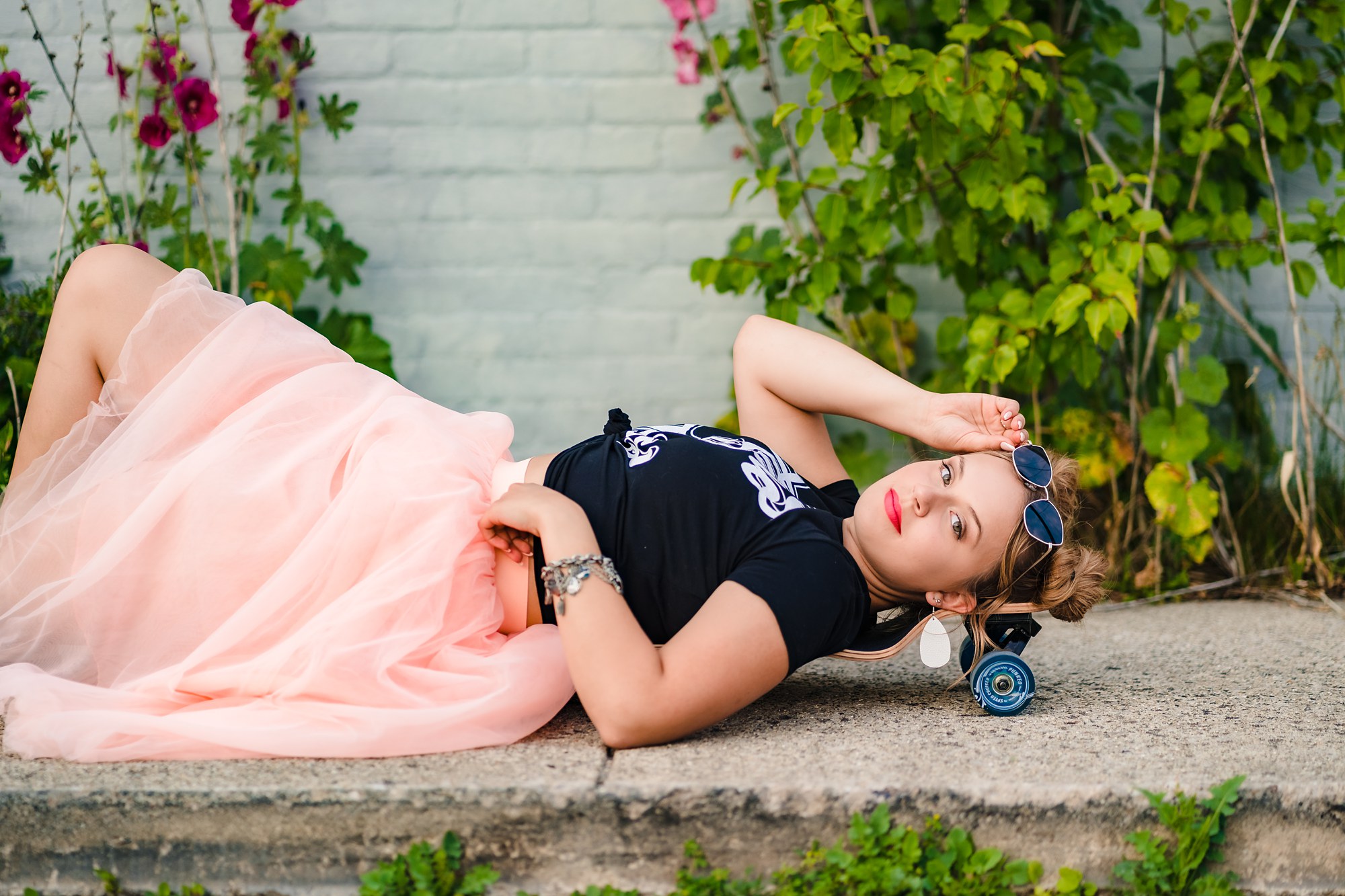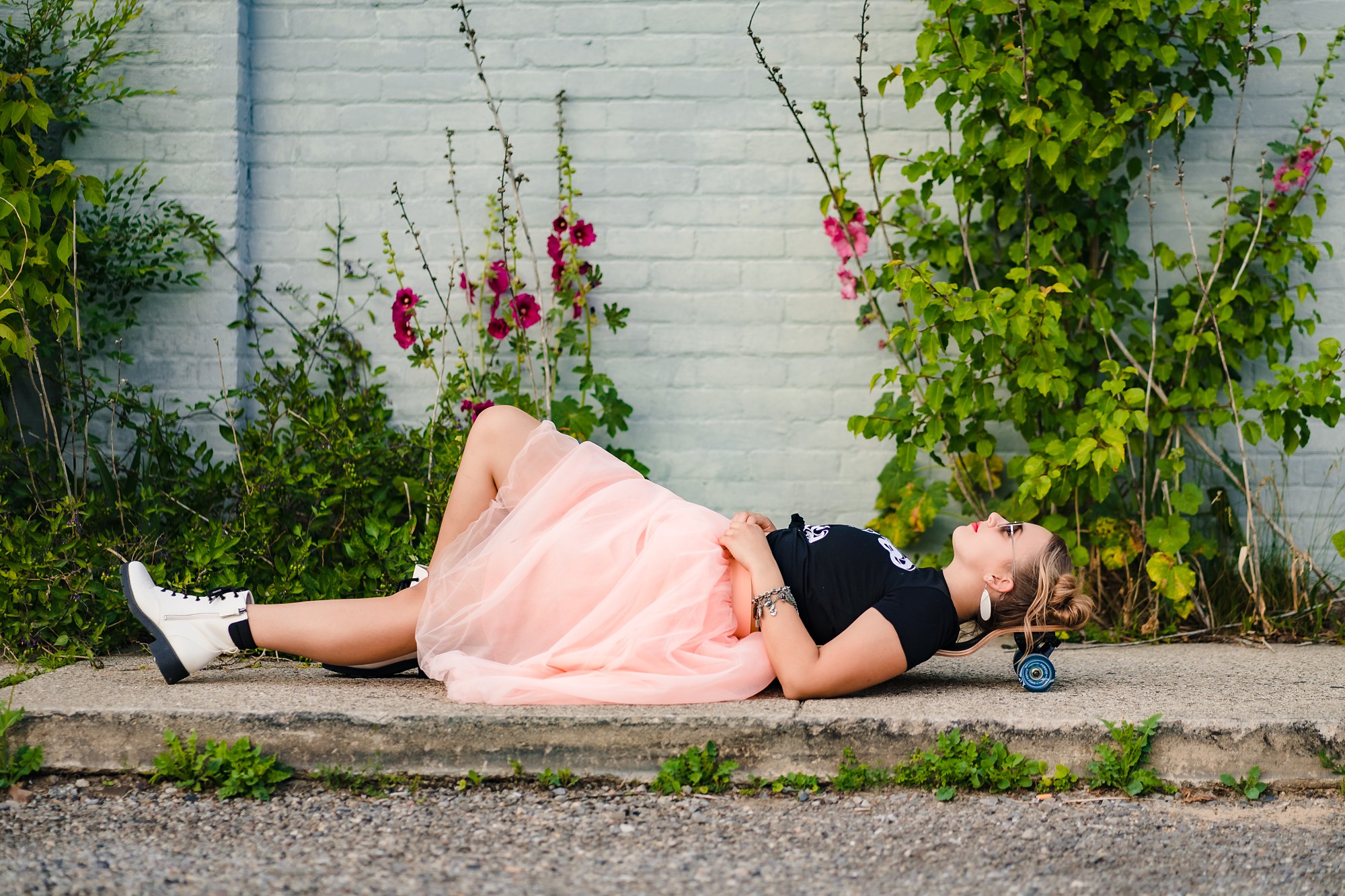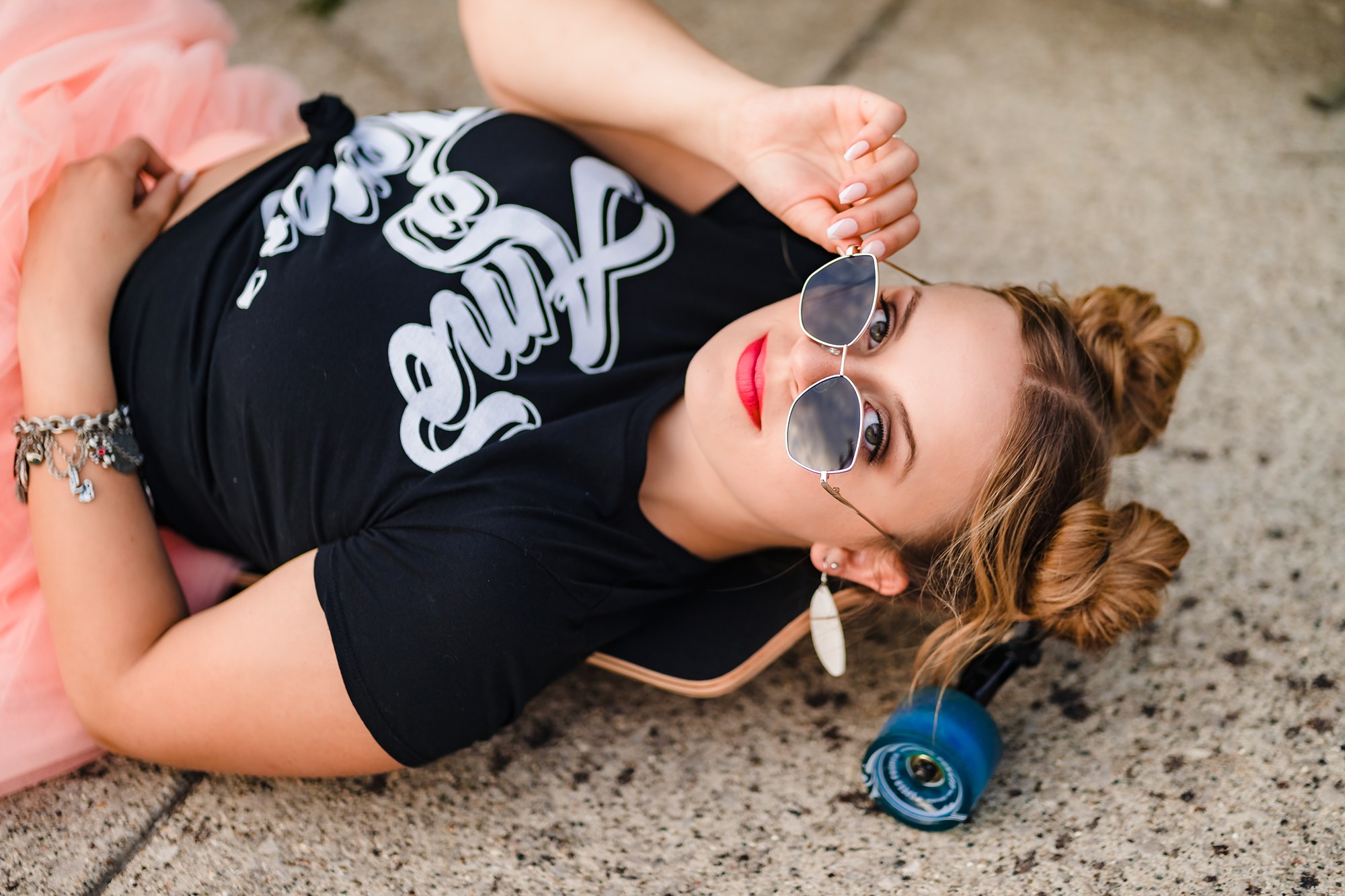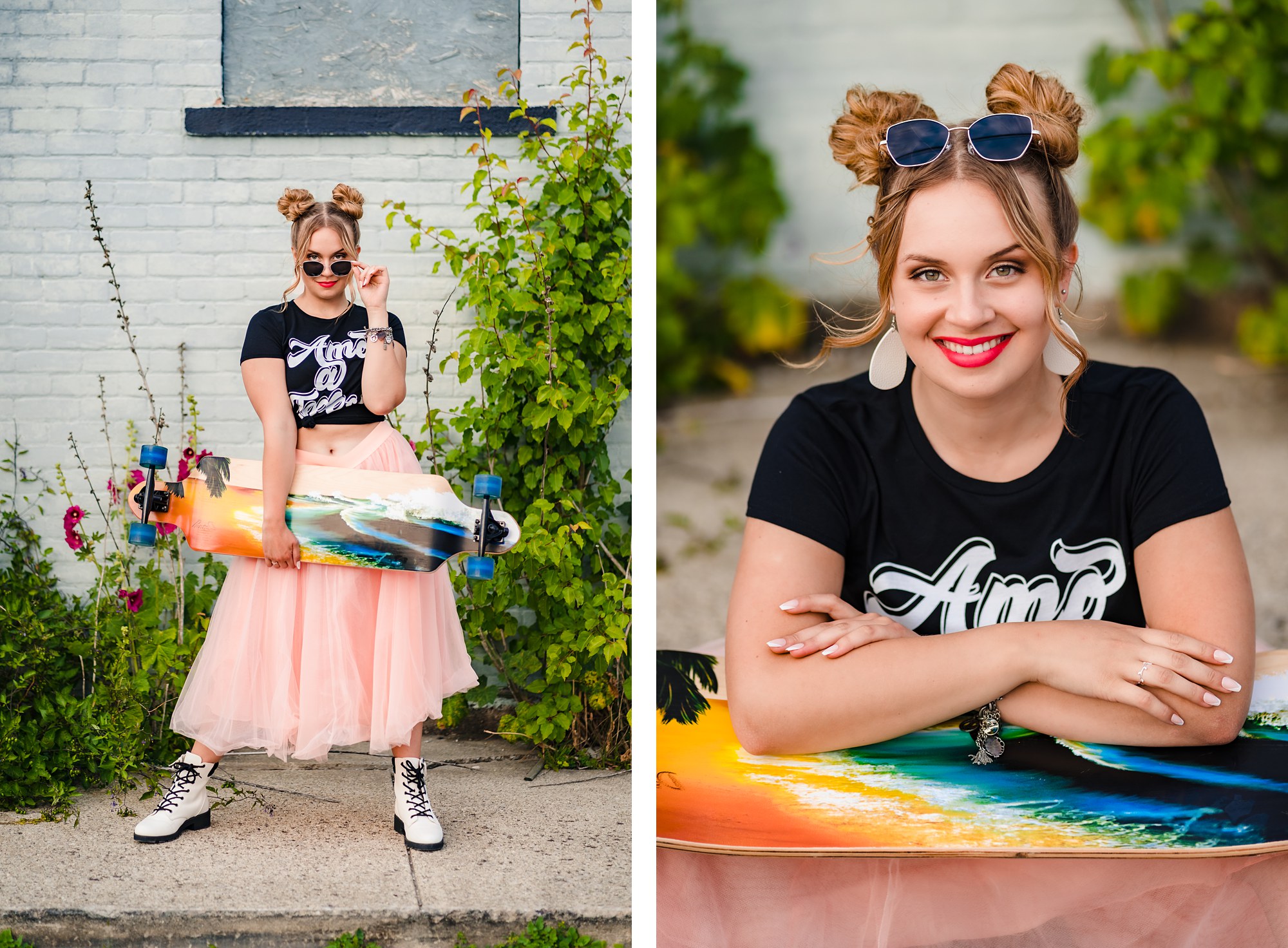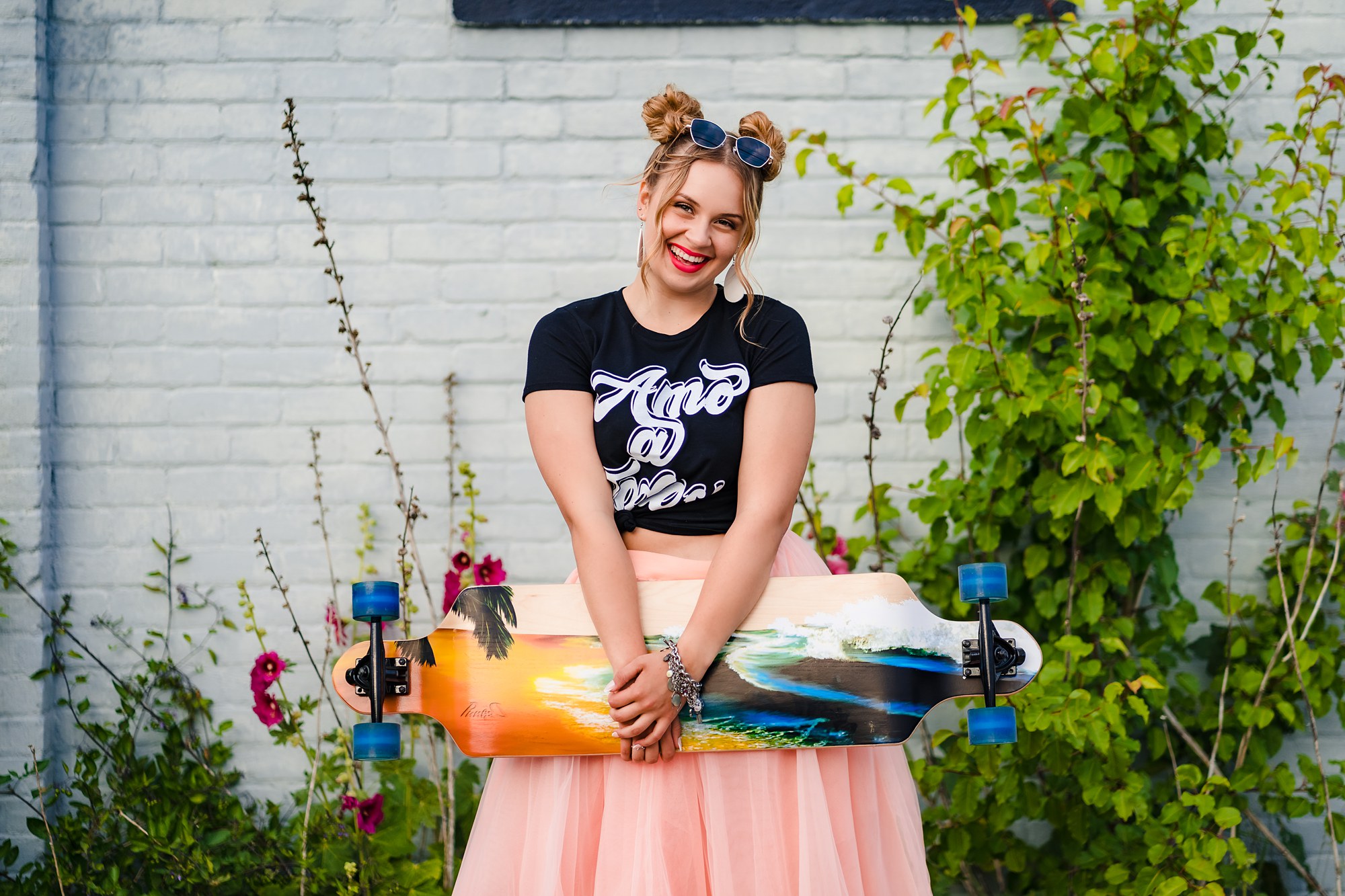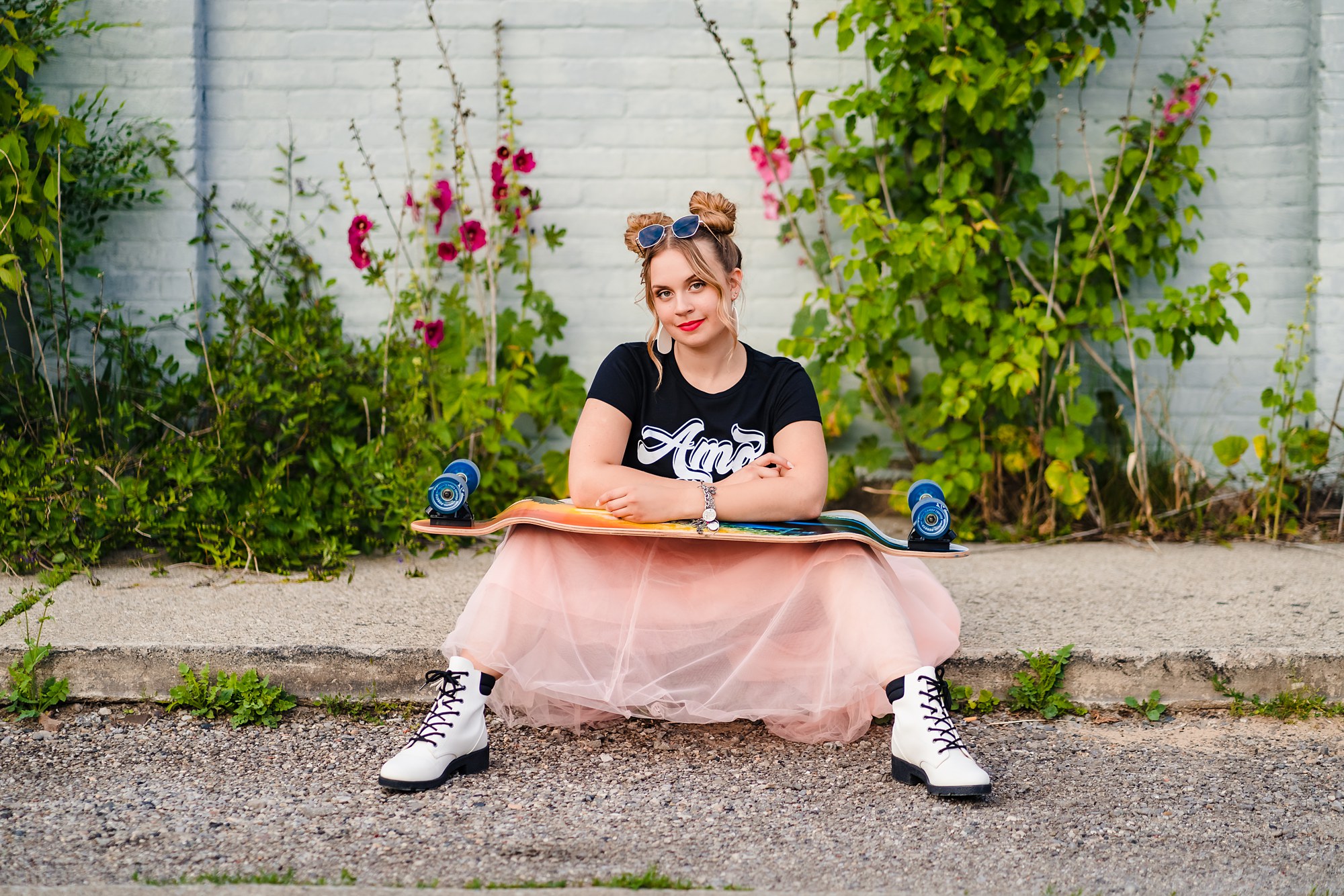 Honestly just being able to have a great time with Leslie and my family! She makes the session feel like that day is all about you and how special you are. I loved every location we went to and how my outfits fit like a puzzle piece with the background. Leslie's does an amazing job at picking the perfect location! I had a blast 🙂