It was a pretty typical fall day with cold and clouds to meet Maggie and Luke in Kalamazoo for their engagement session. I think all their cuteness is what drove the sun to make an appearance near the end though! Can't wait to see them in Midland to celebrate their wedding!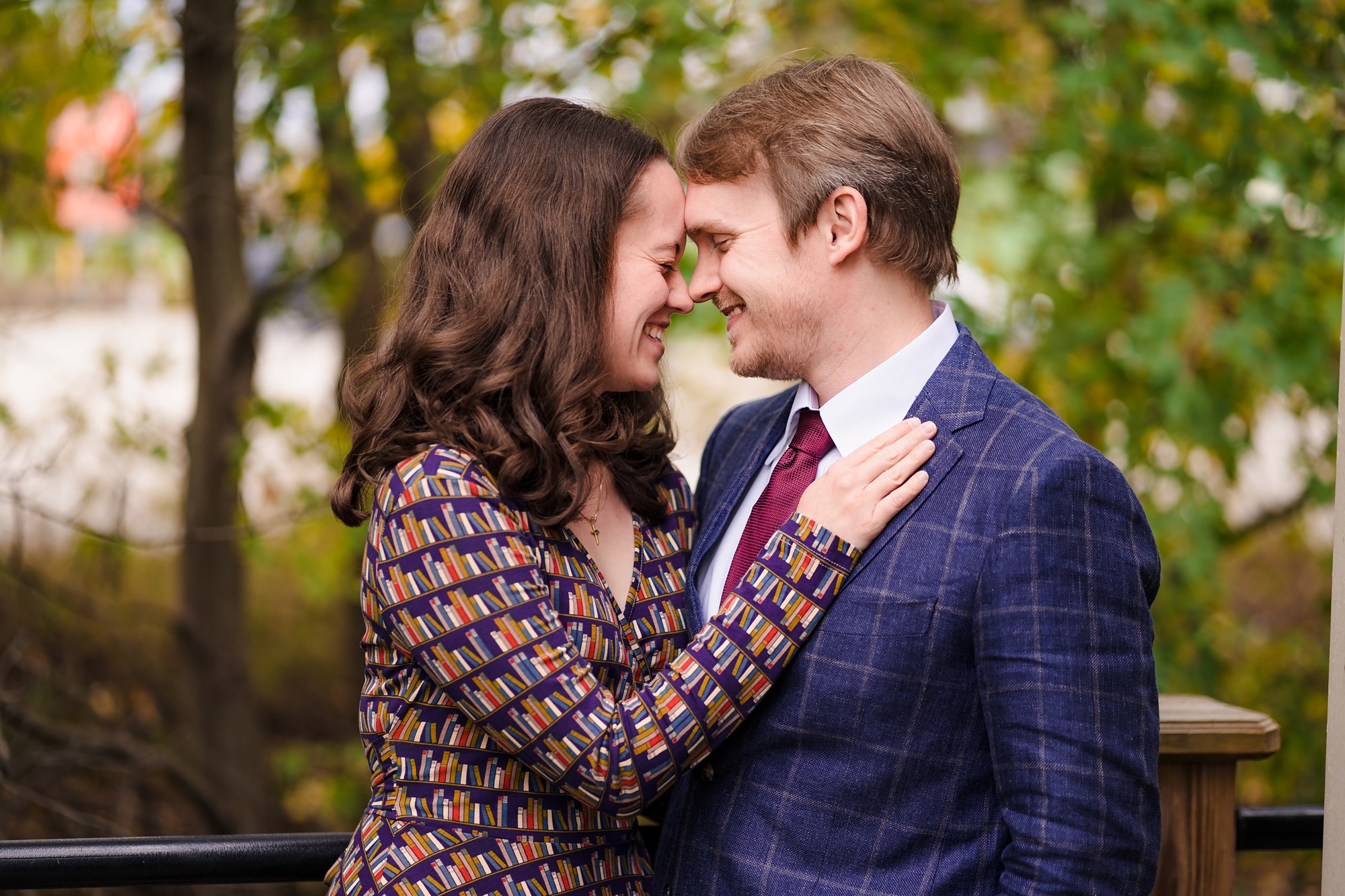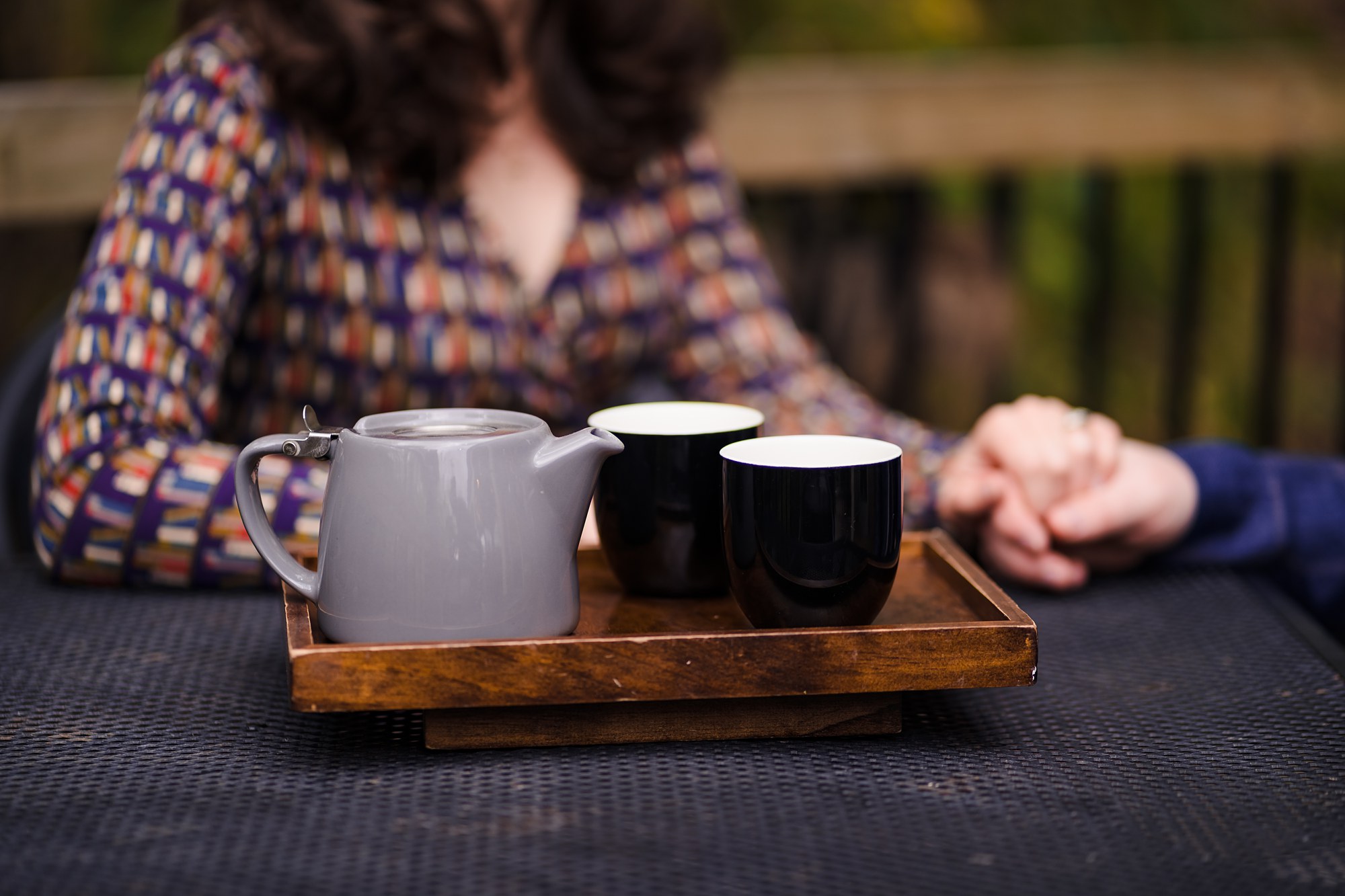 What is your occupation?
PhD candidate in English at the Univ. of Minnesota – Maggie
PhD Candidate in English at Indiana University – Luke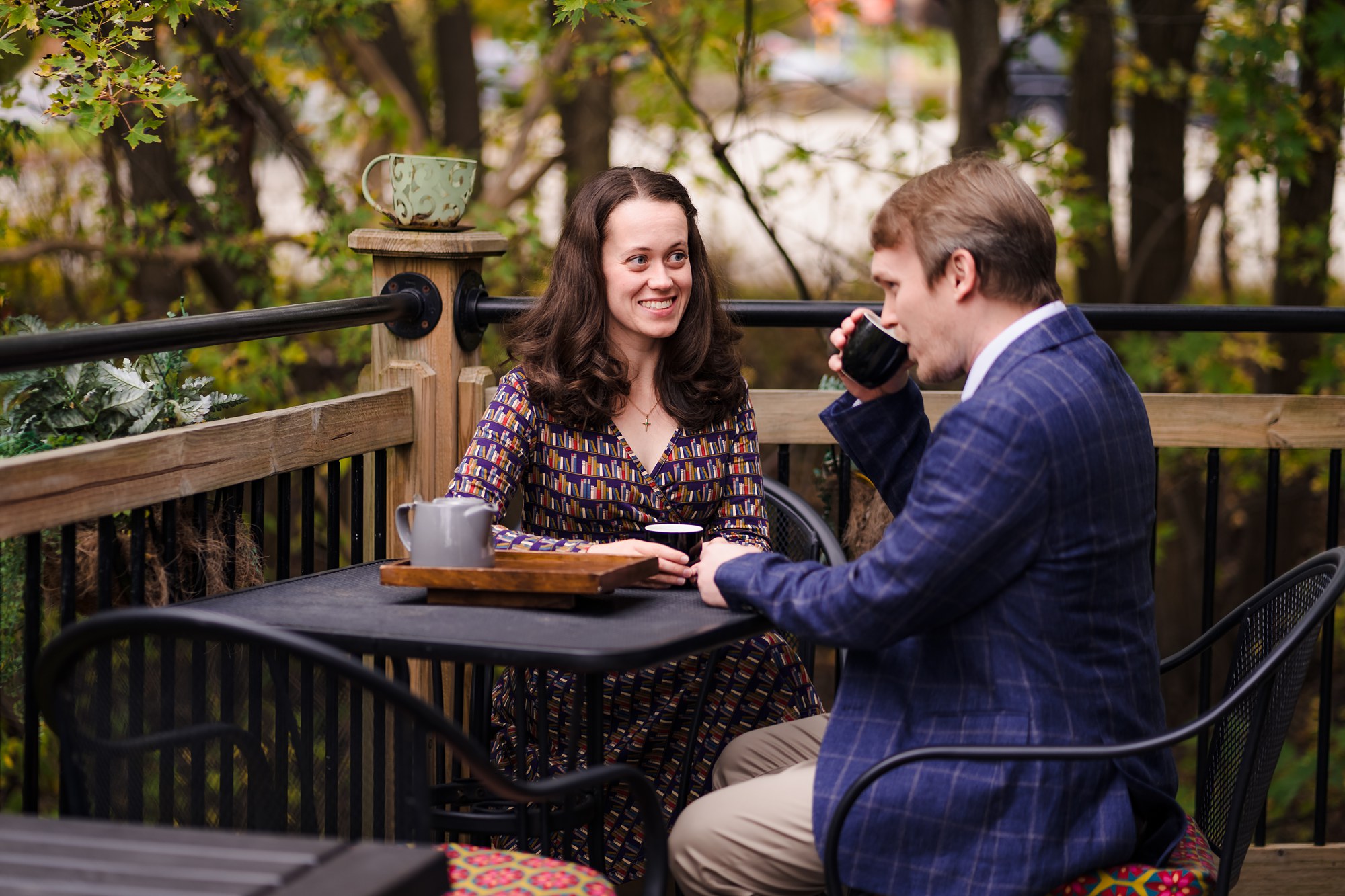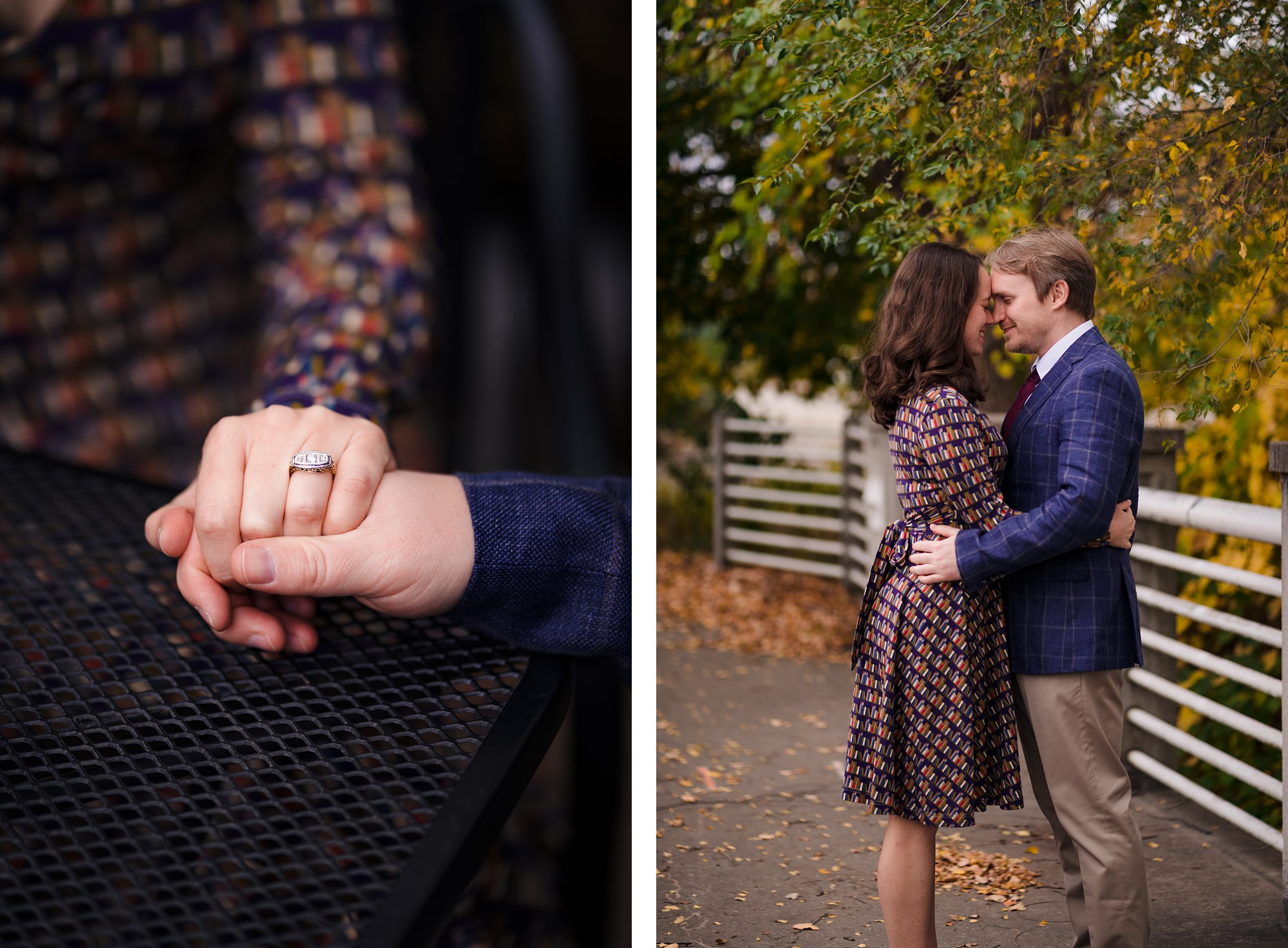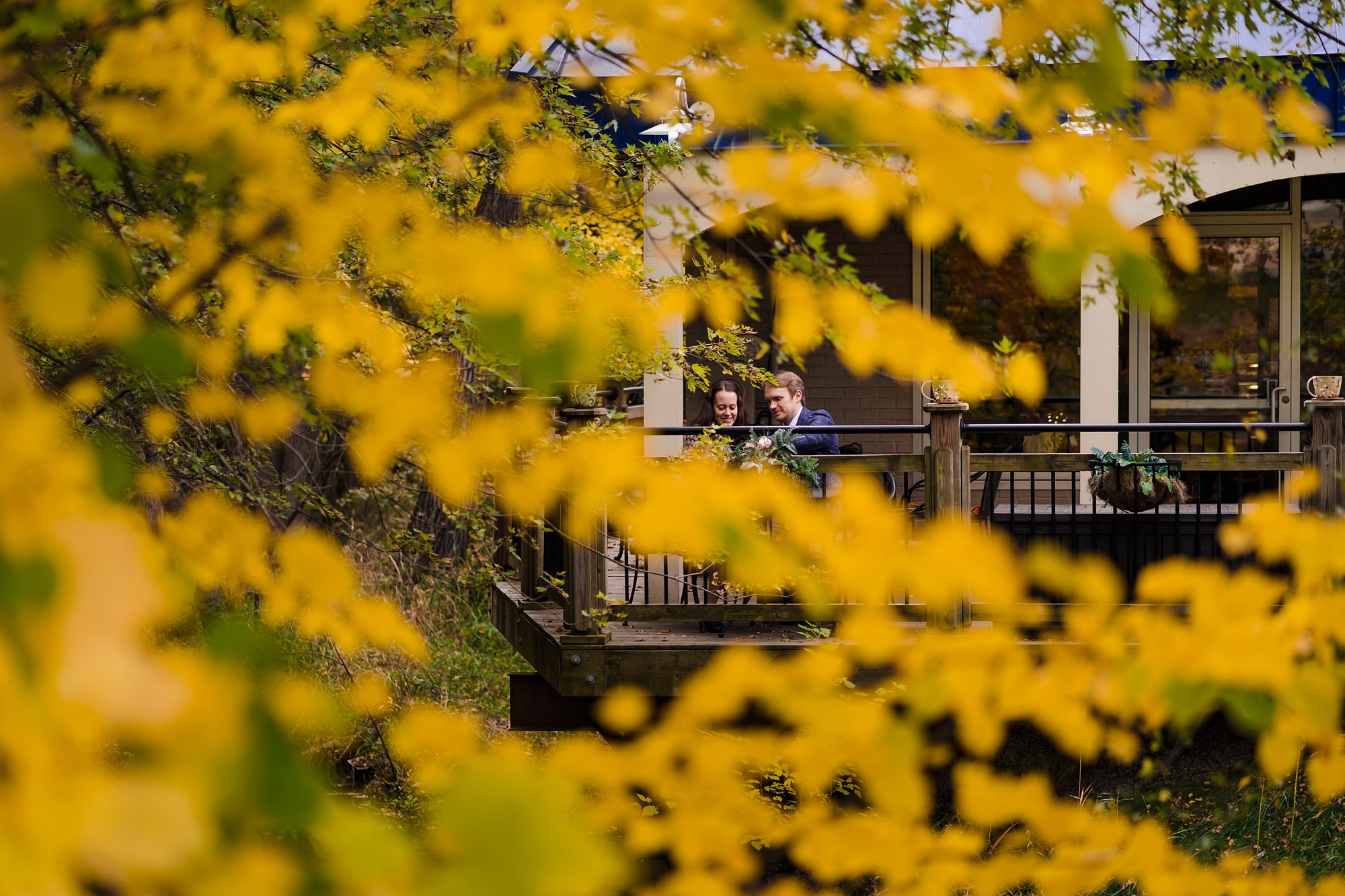 Where are you from?
Stillwater, Minnesota – Luke
Midland, Michigan – Maggie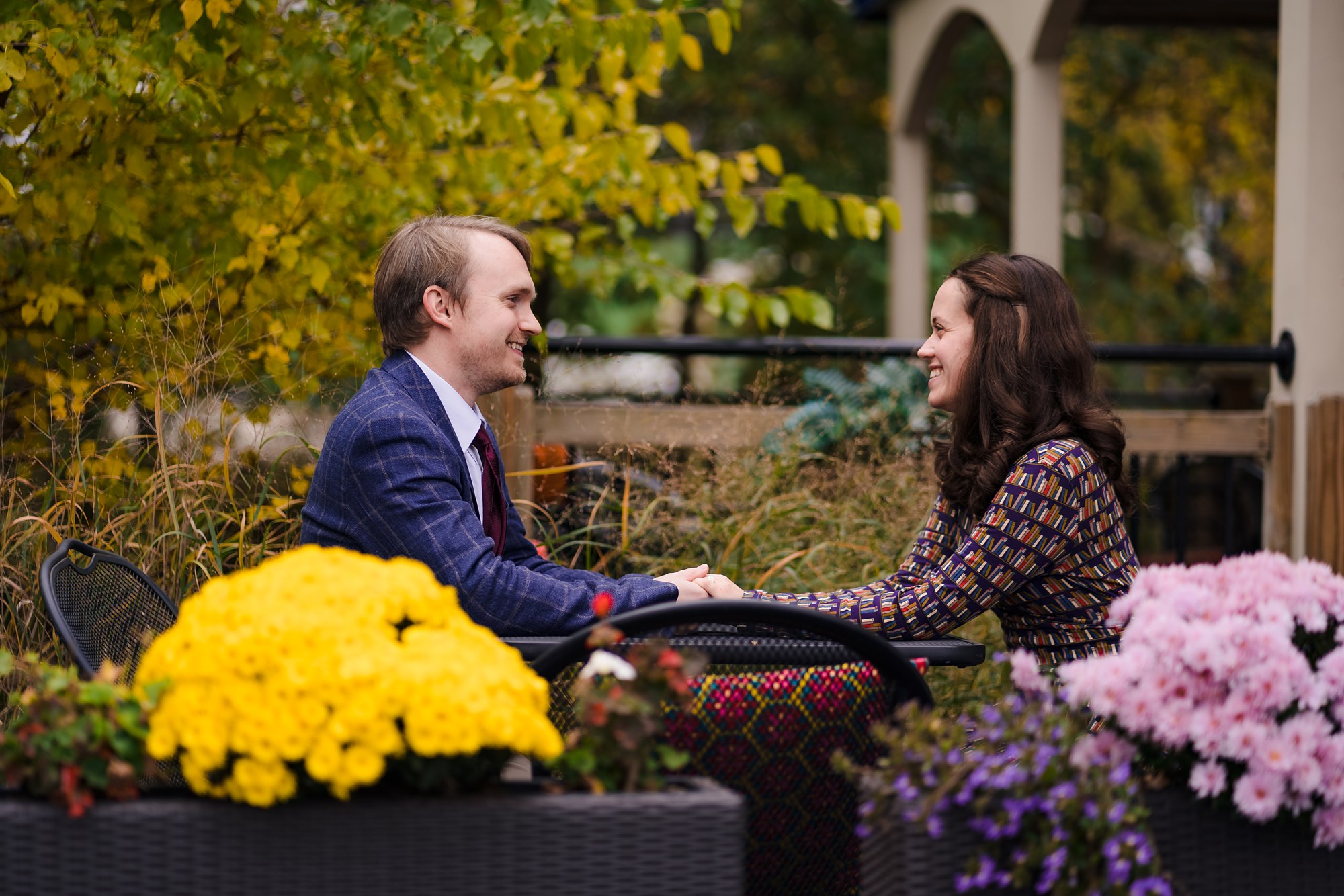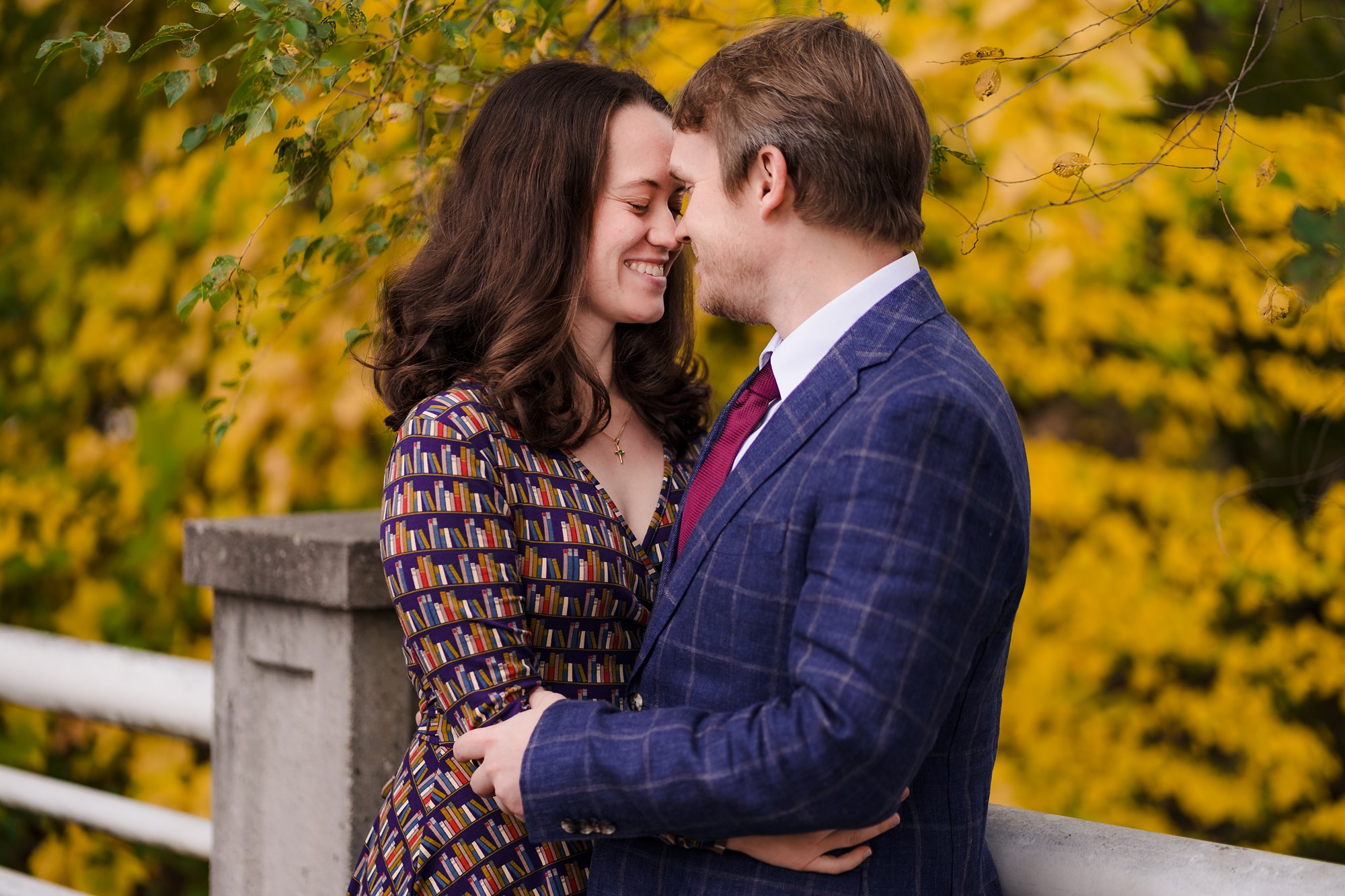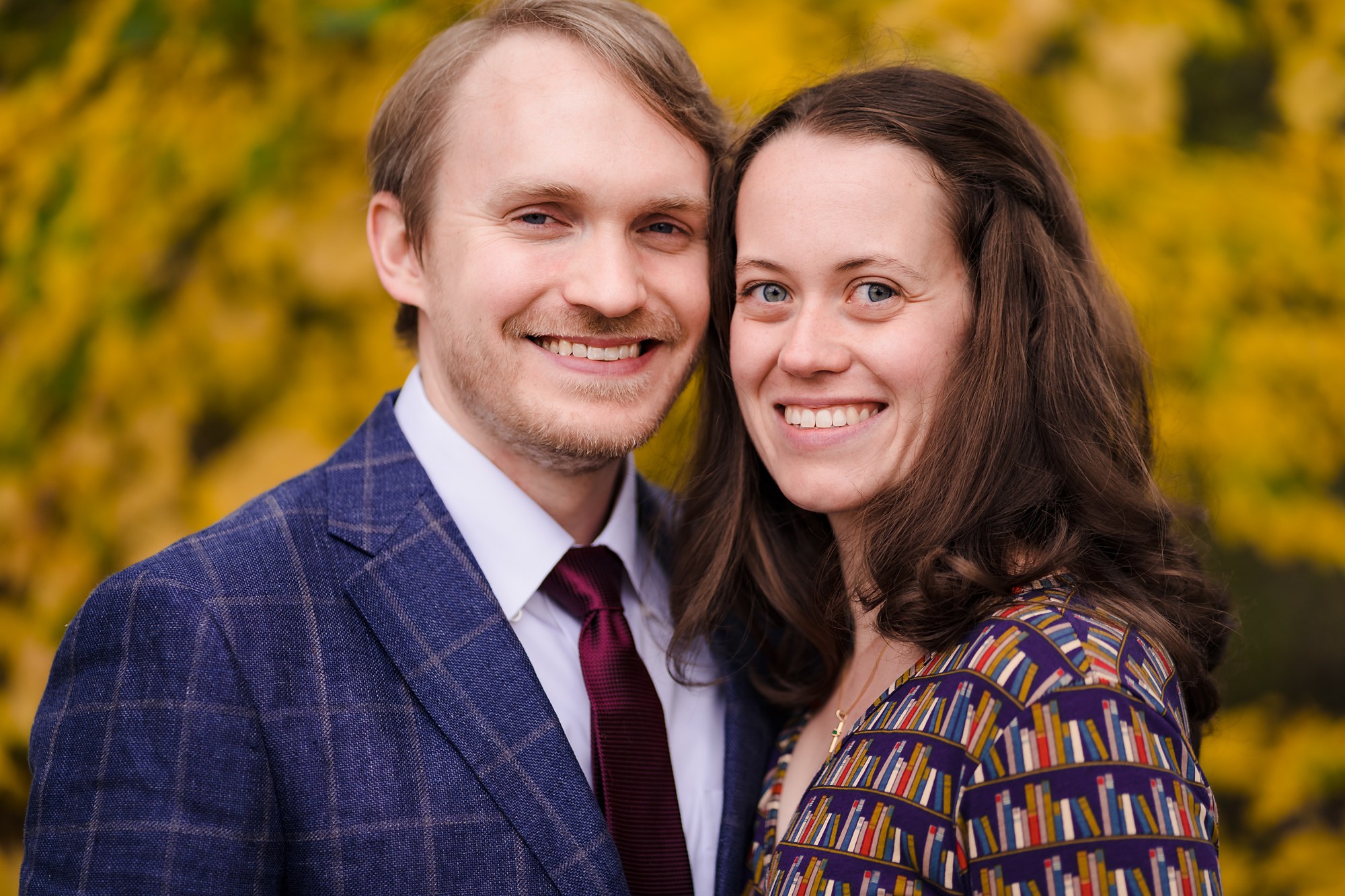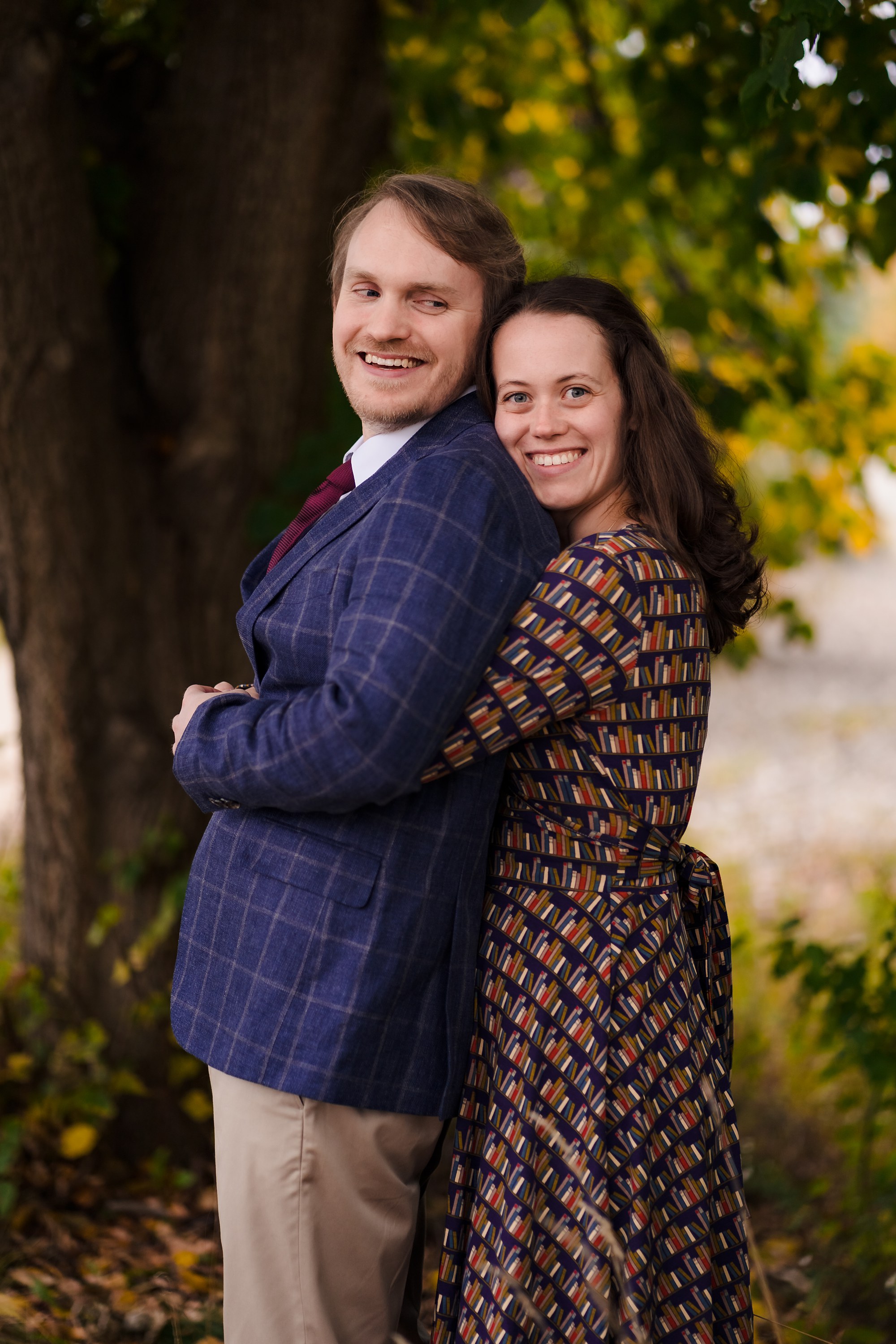 Where are you going to live after the wedding?
Saint Paul, Minnesota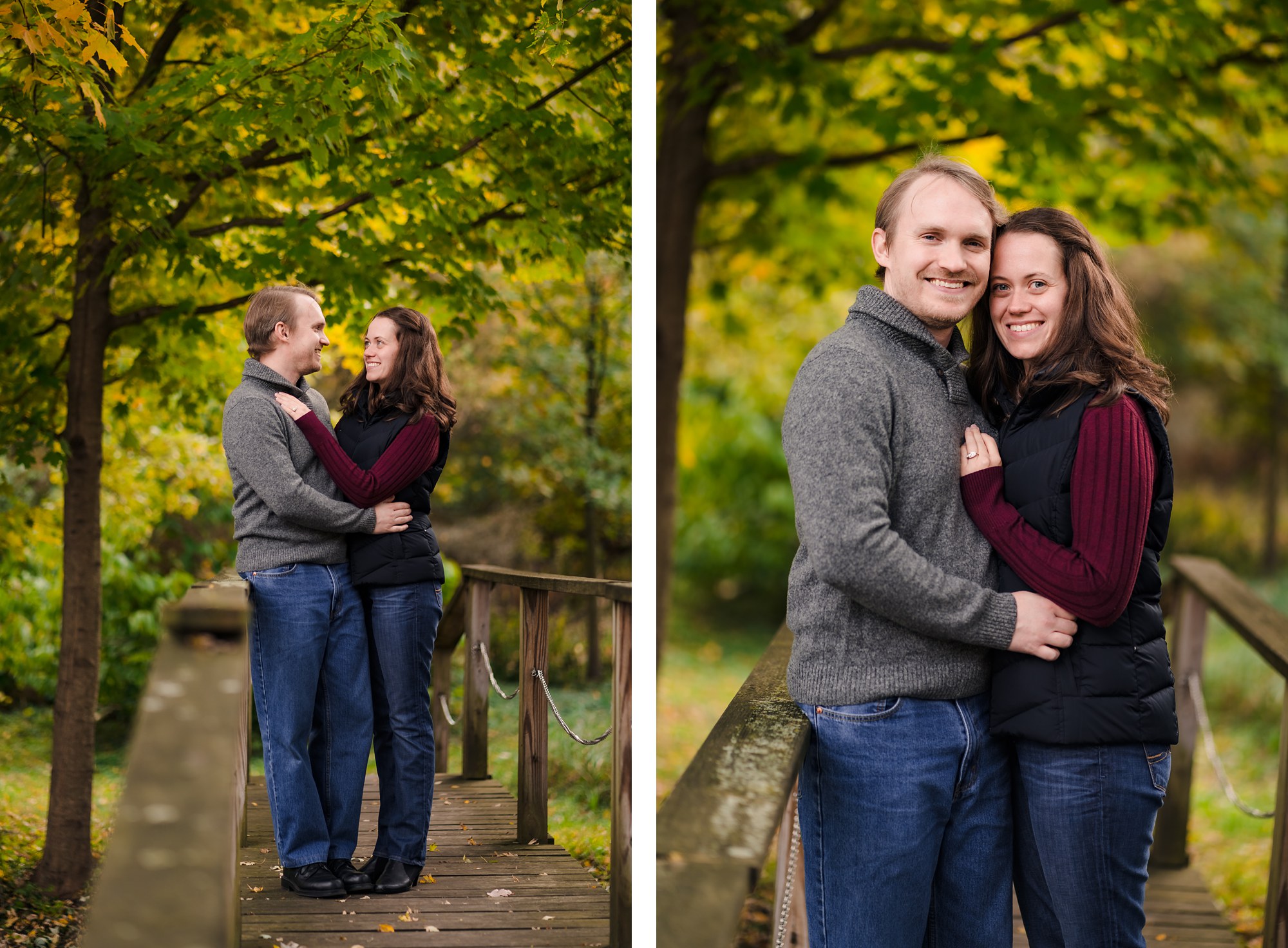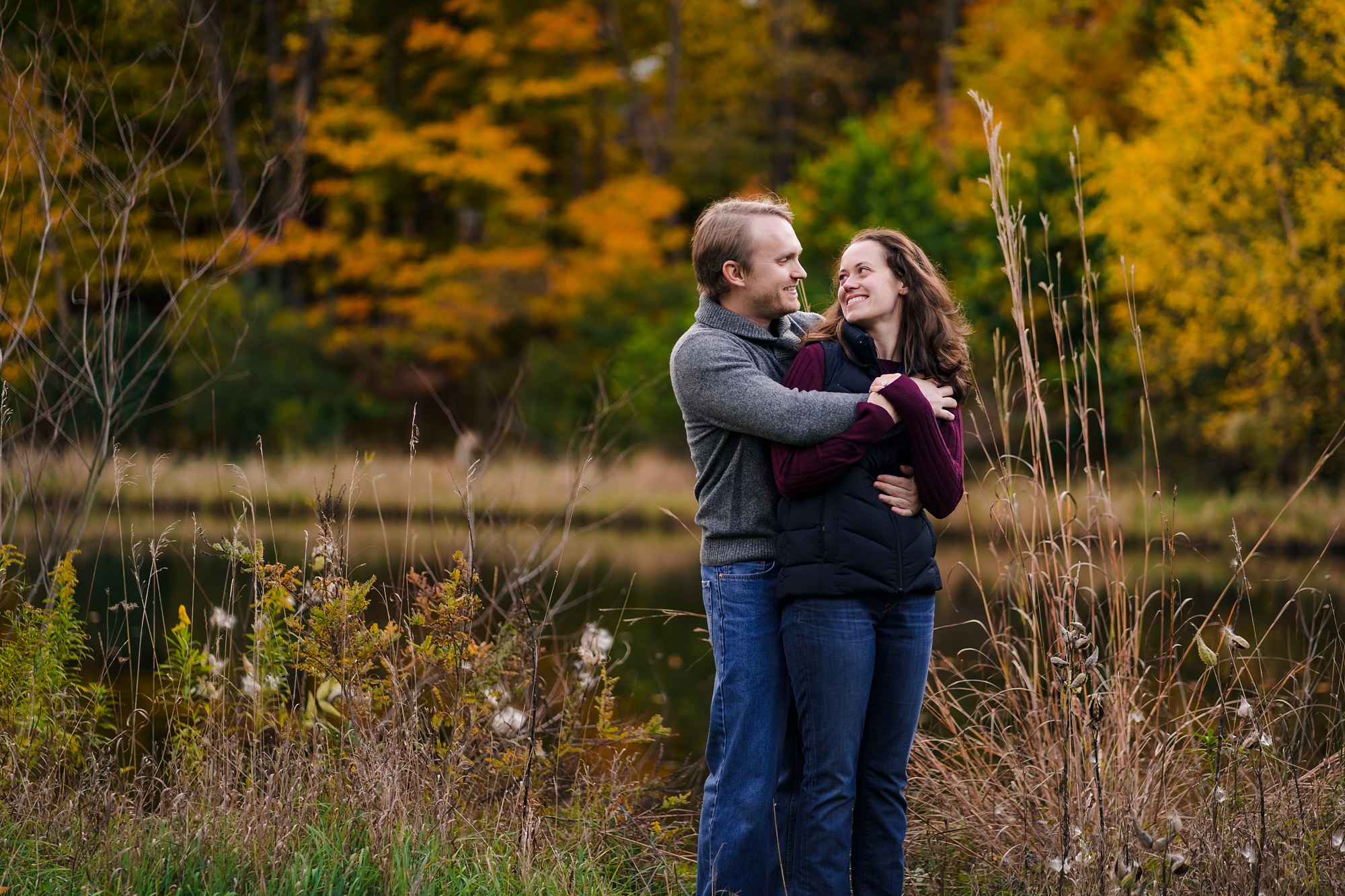 How did you meet?
We met while studying for our Master's in medieval studies. -Luke
I sat in on a Latin class he was teaching. – Maggie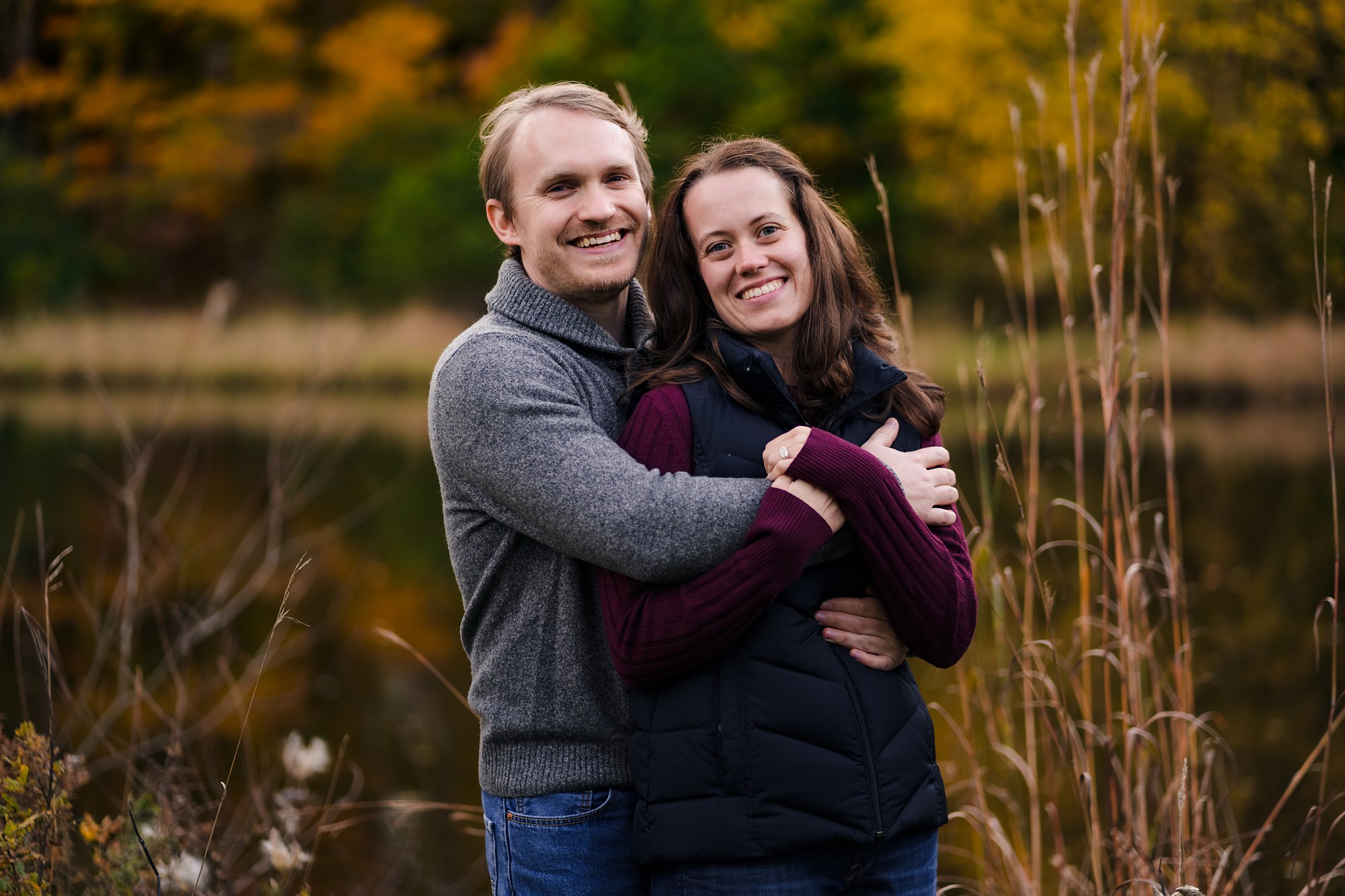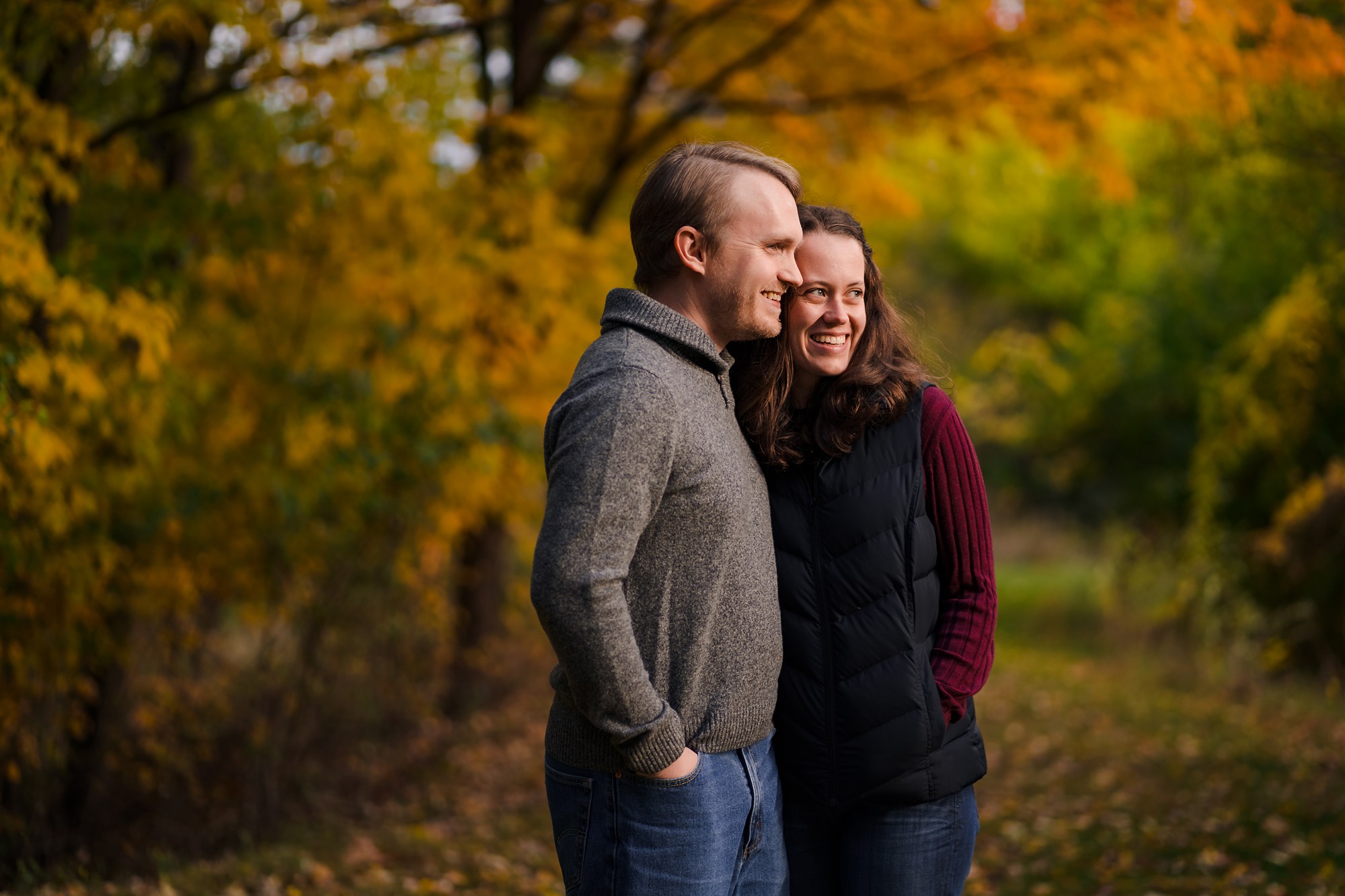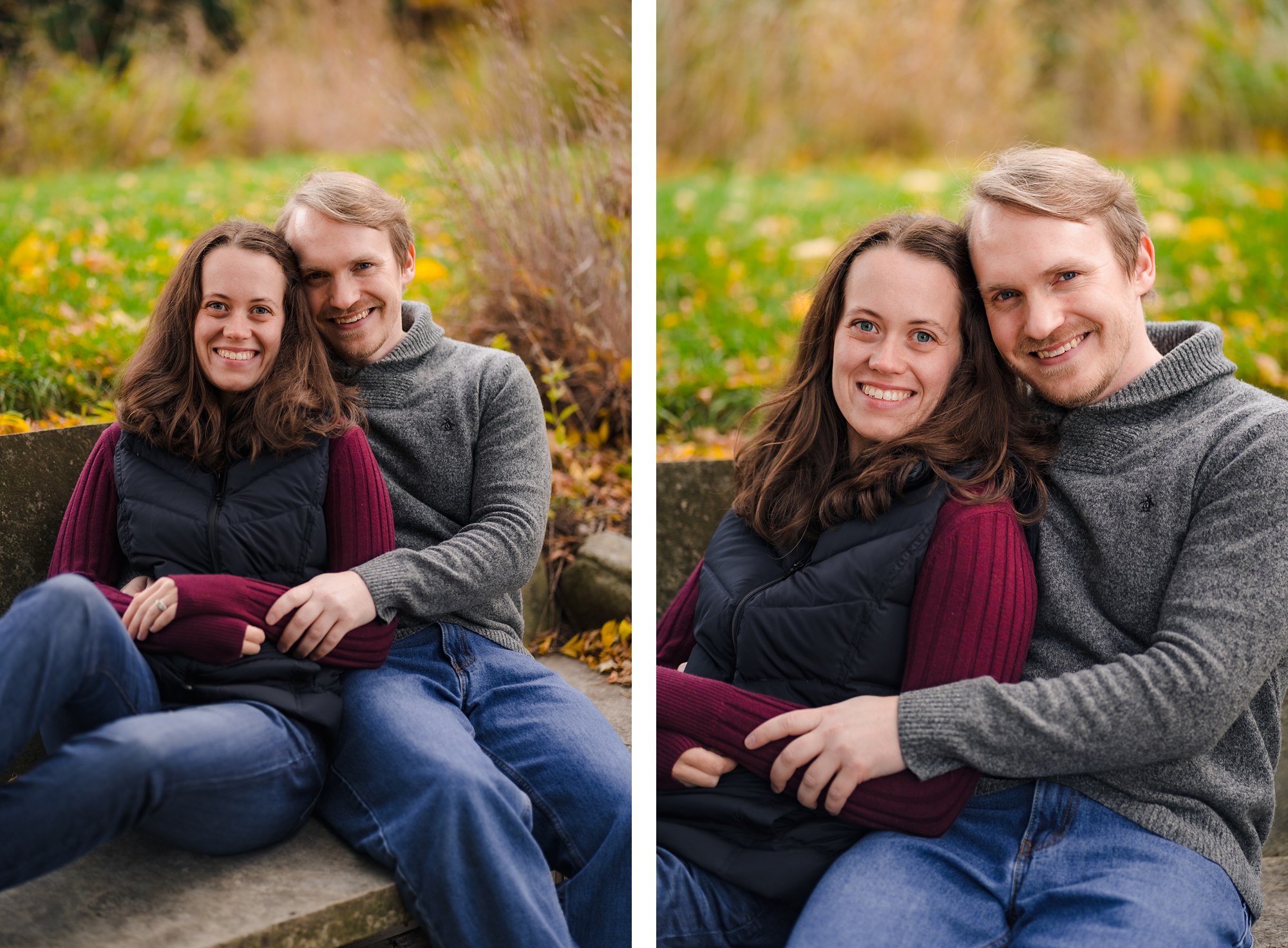 Before our first date we decided that we shouldn't date because he would be moving soon, so it was a "not-a-date" date. After a few of those we were dating-but-not-dating until we saw sense and just started "dating" dating. – Maggie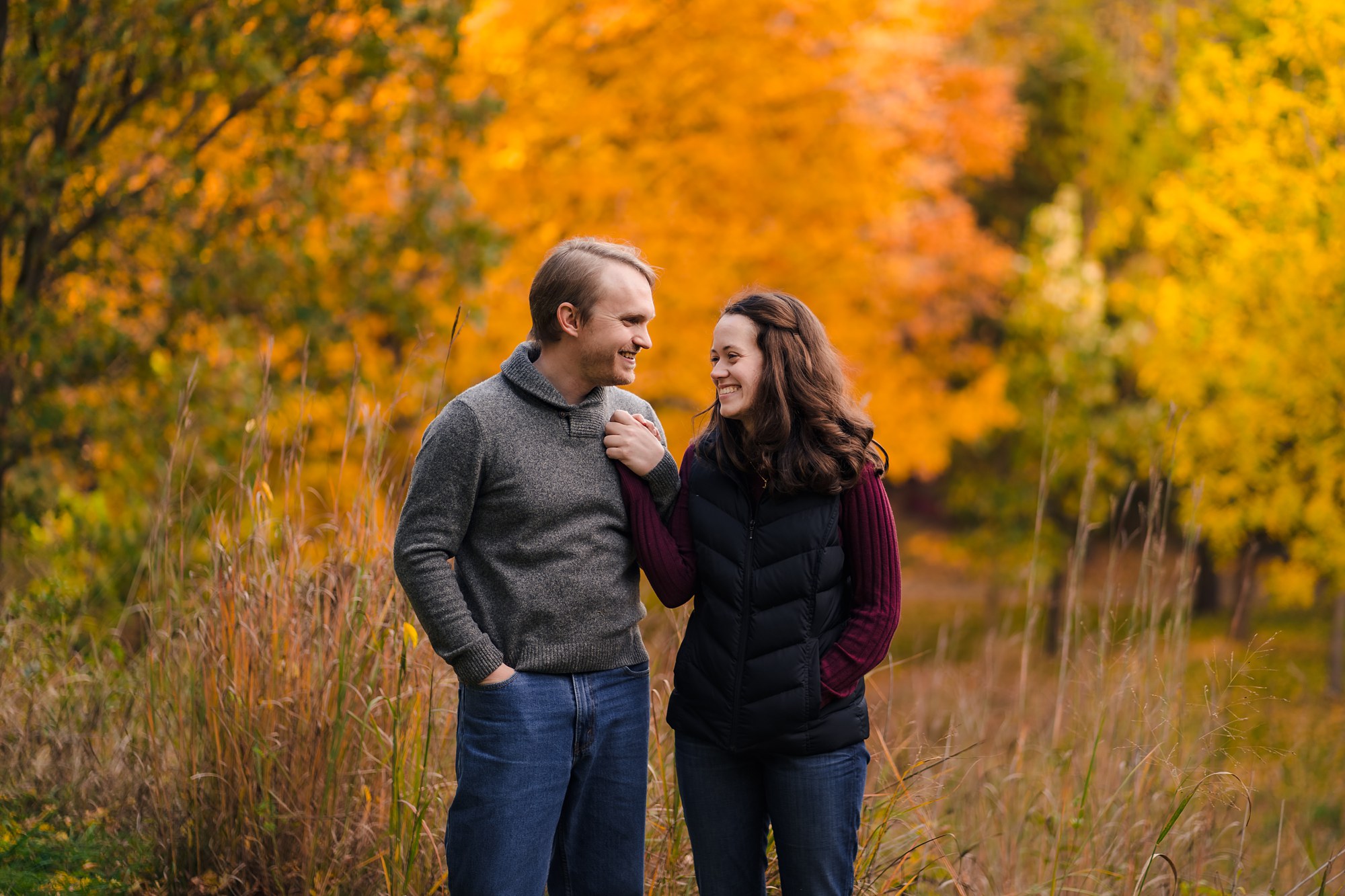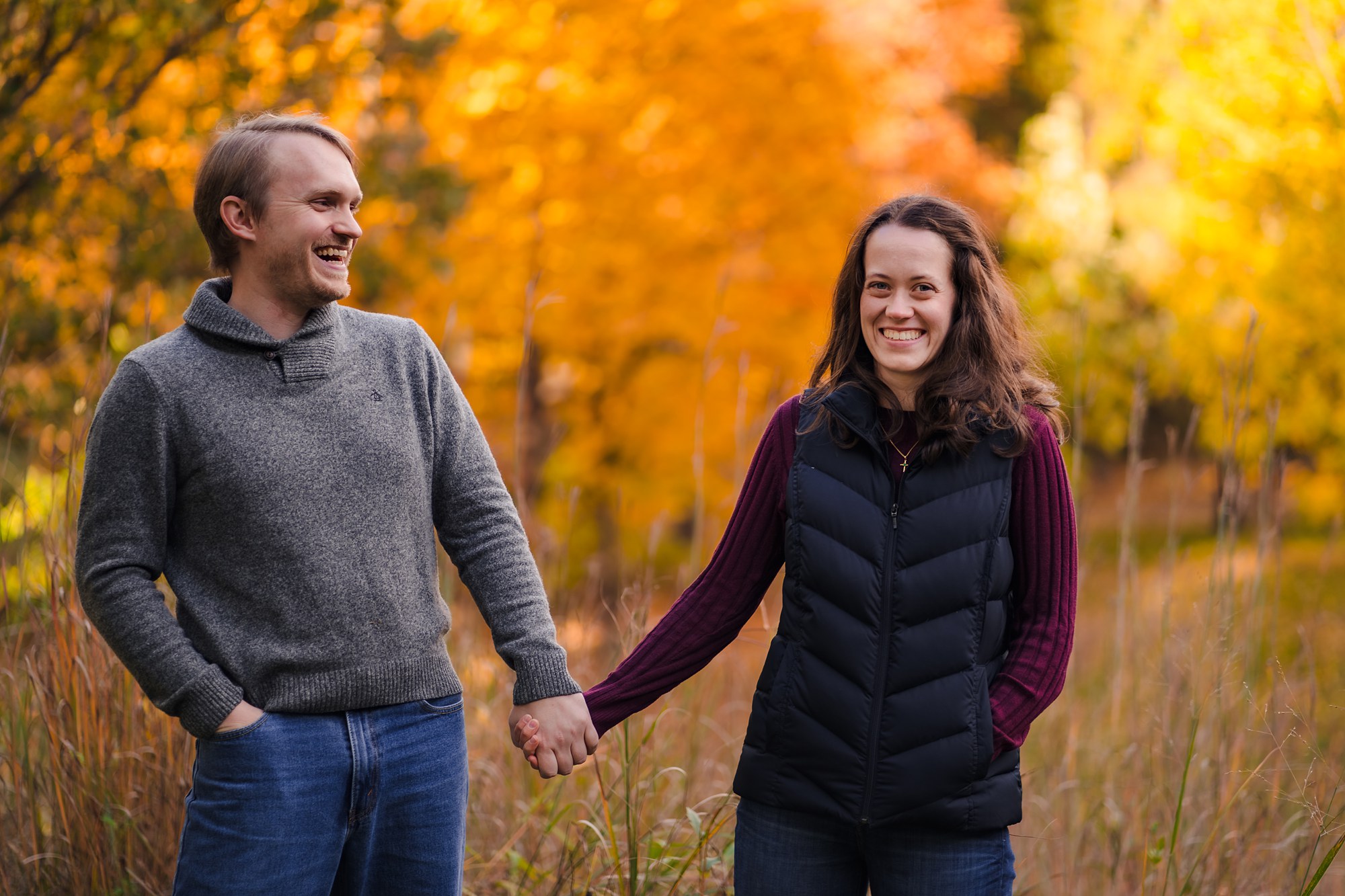 "First date" is hard to define in our case, so I will talk about my first impressions of Maggie. She was sweet, and smart. Even better, I knew at once that she would be fun to tease. – Luke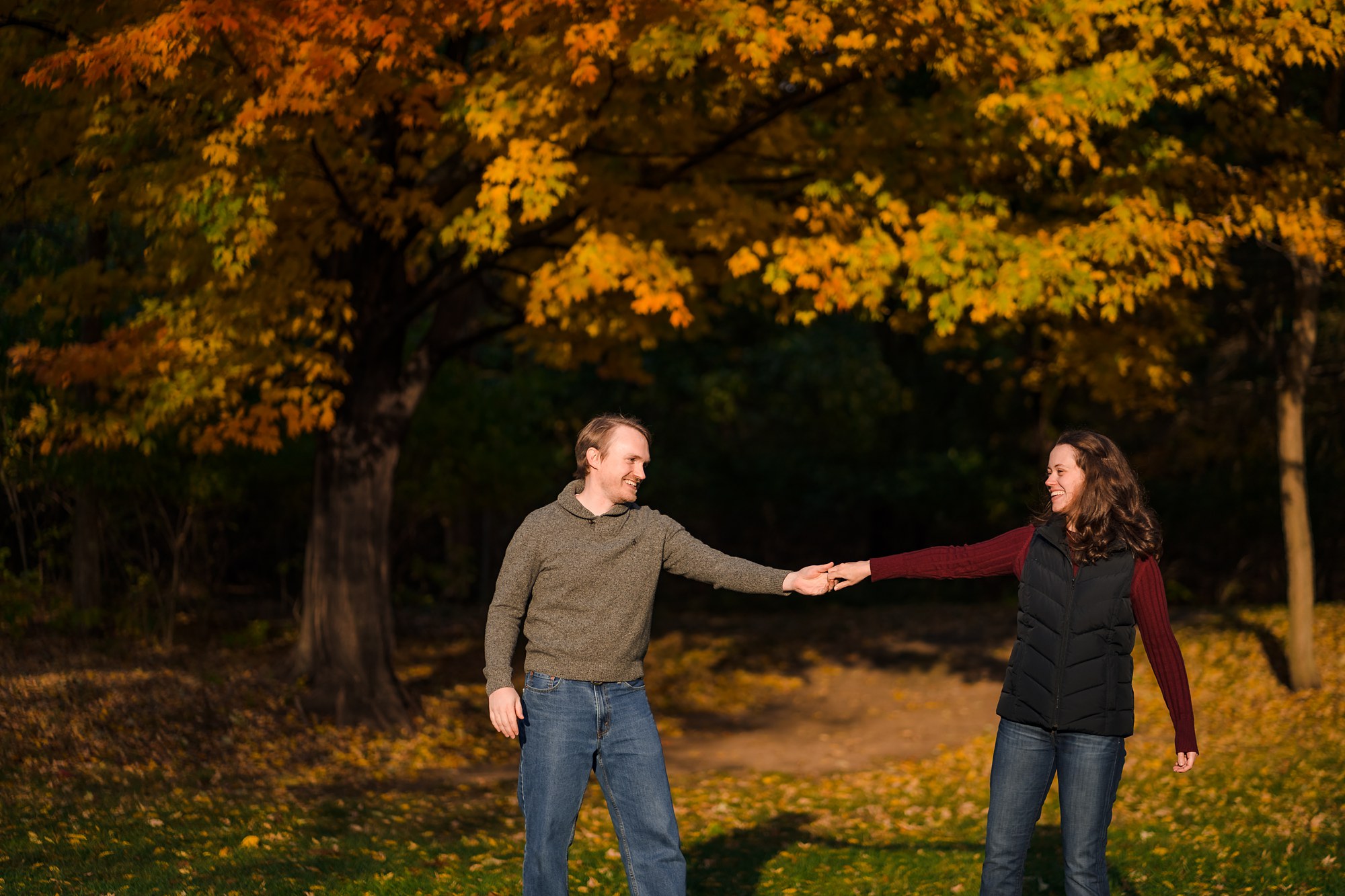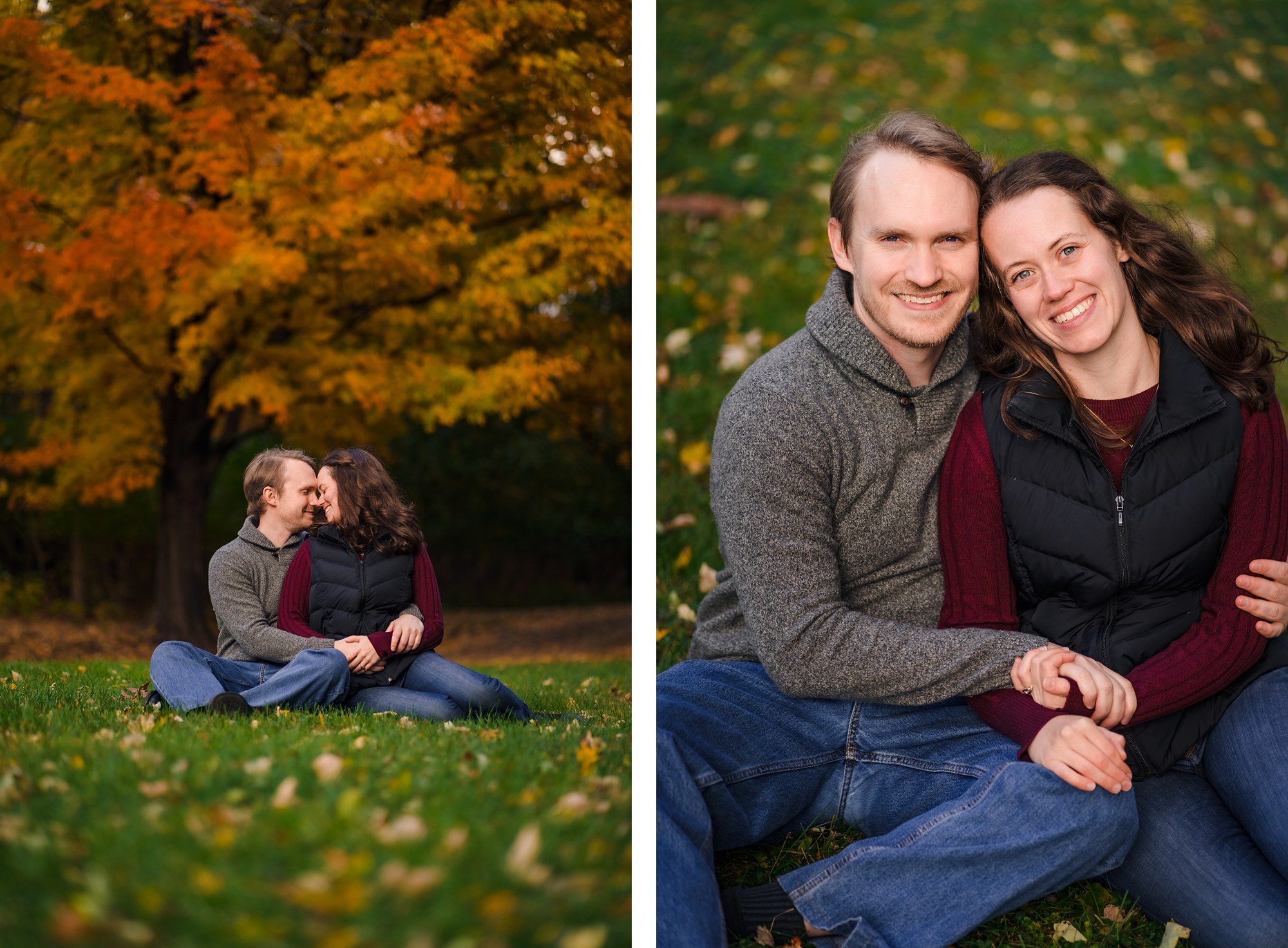 How long had you been dating before getting engaged?
Almost five years.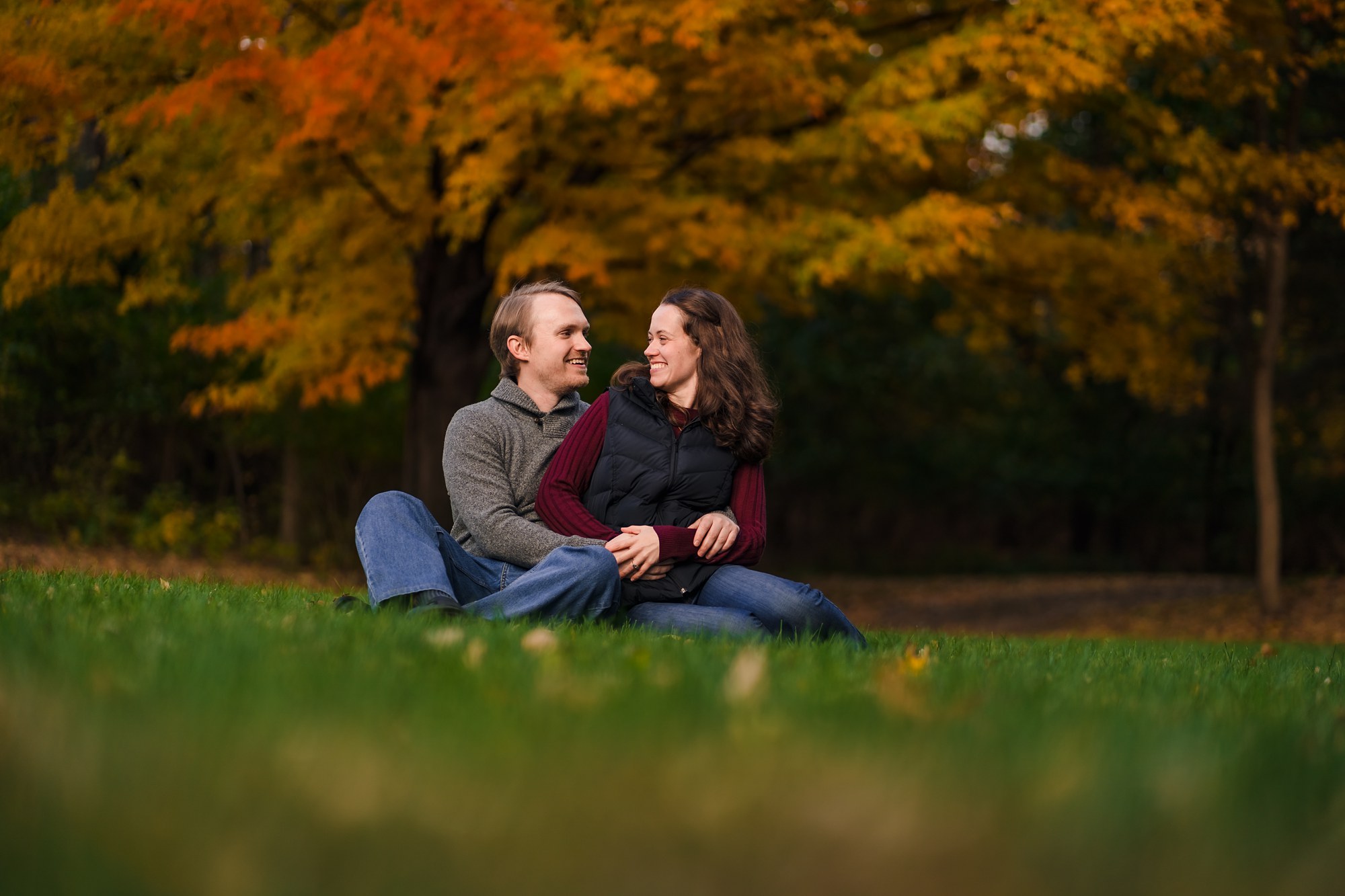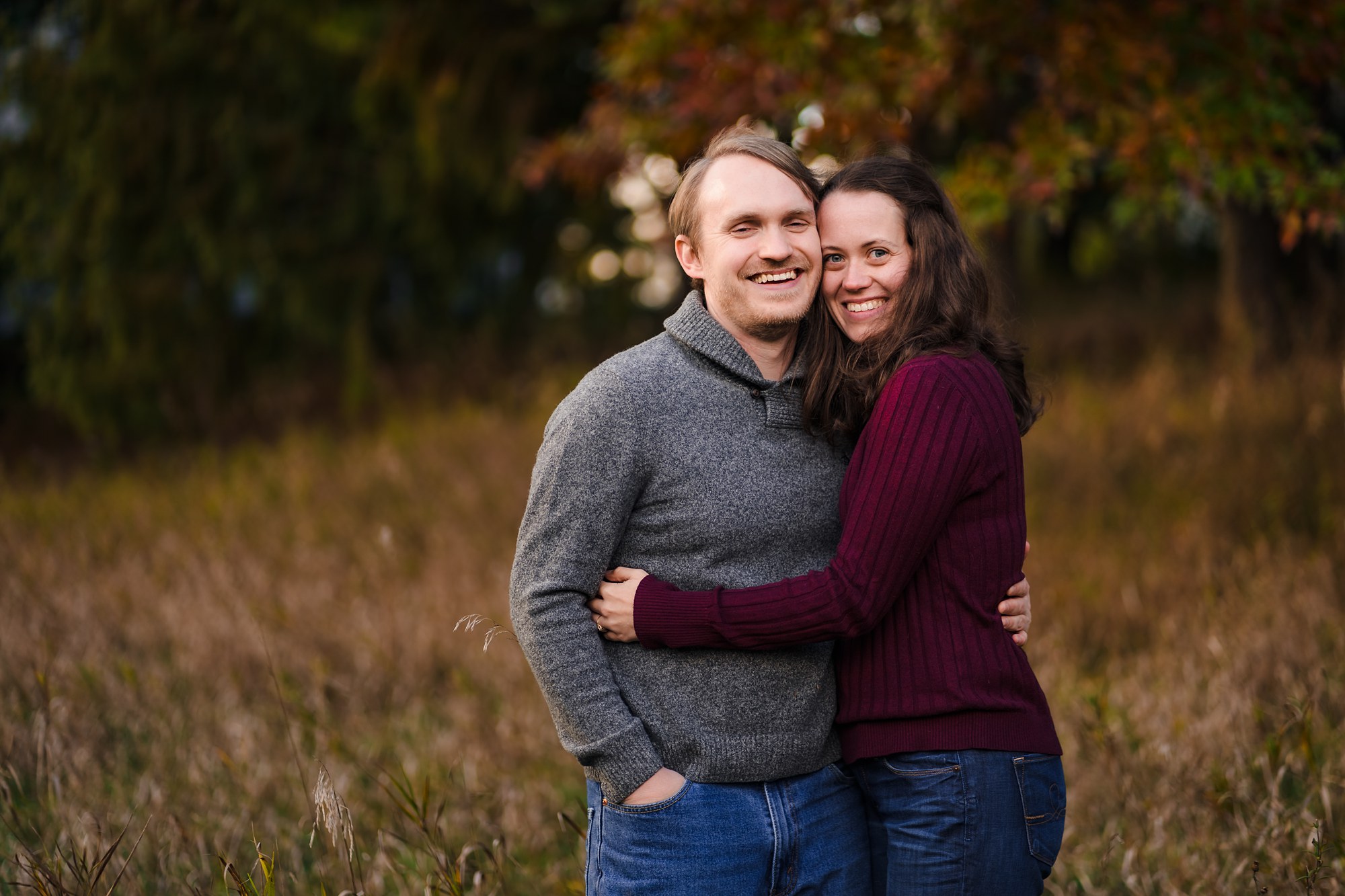 What five words best describes him?
Sweetheart, grumpy, gentle, smart, giggles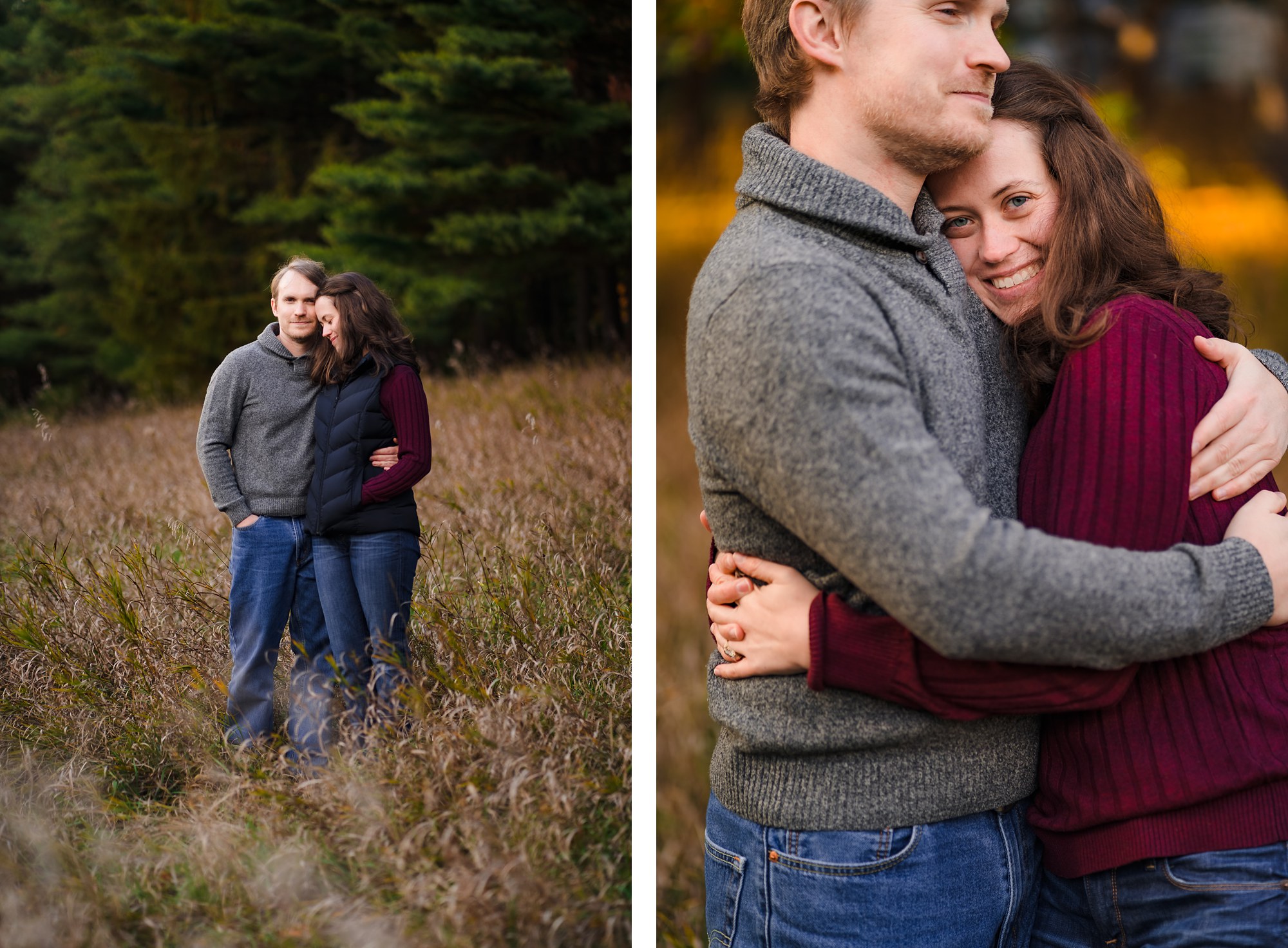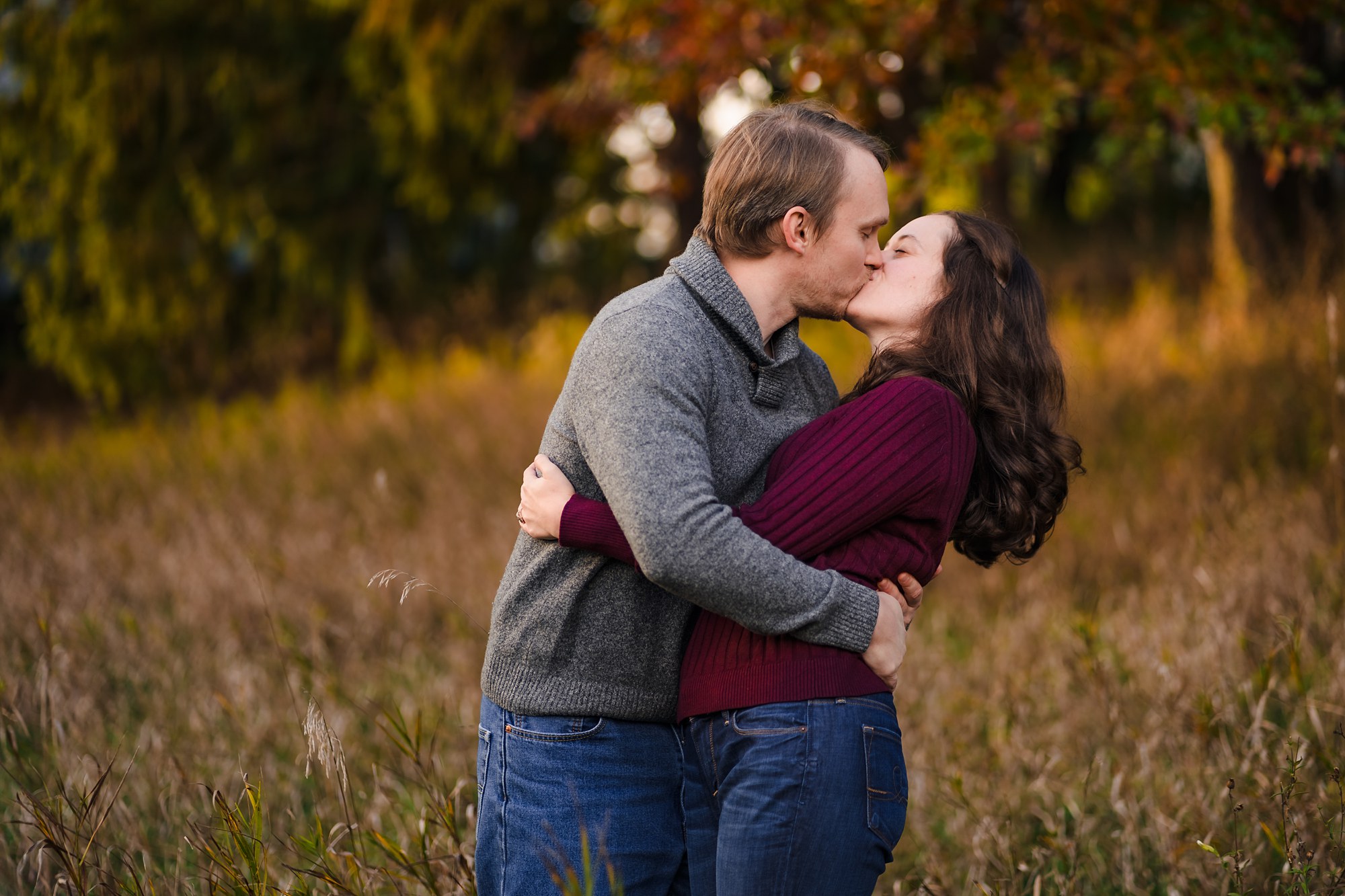 What five words best describes her?
Sweet, Smart, Kind, Funny, Cats