Another beautiful couple waiting for snow. As it seems we're only being given these kinds of days one at a time, and they were ready to take advantage! From downtown Bay City to the rail trail the weather man's predictions of higher temps left a lot to our imagination. The wind was fierce, but they were good natured about it all. Can't wait to see these two on a warmer day with the rest of their family and friends!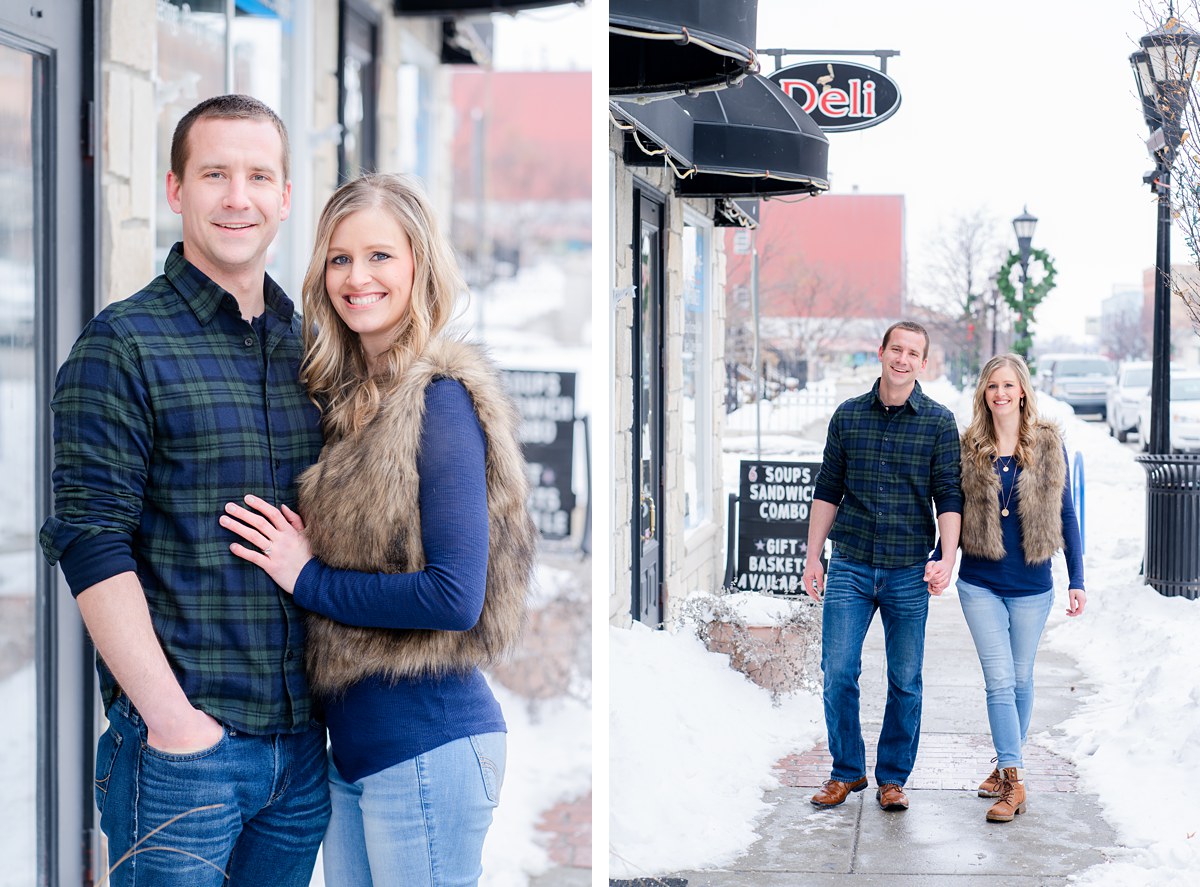 What is your occupation?
CPS worker – Krissi
Banking – Pete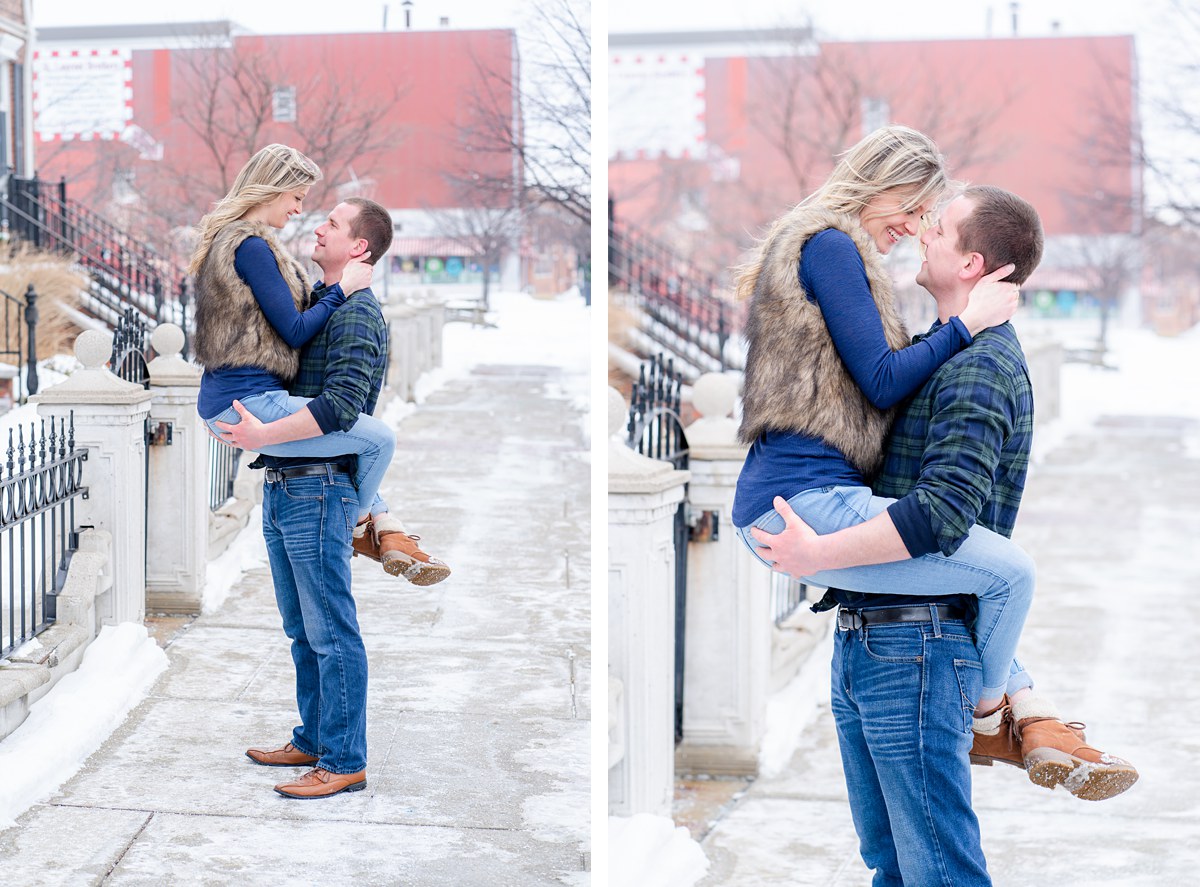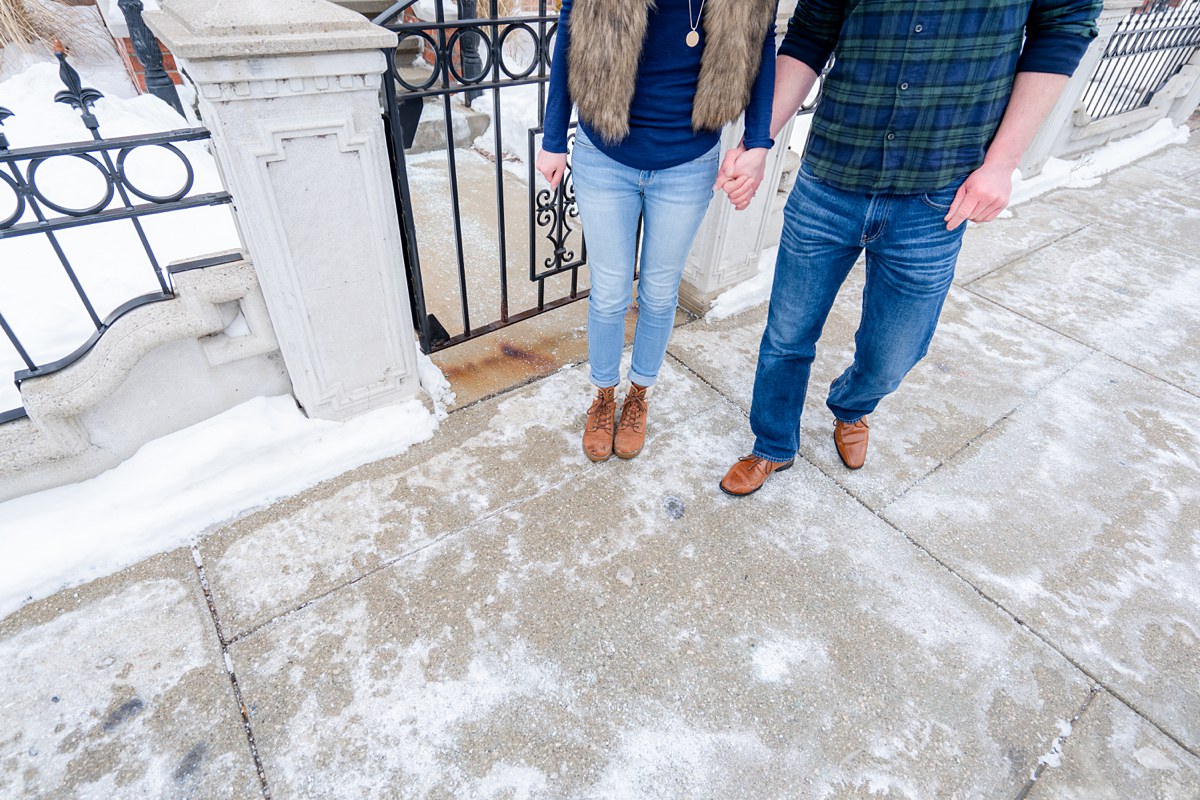 Where are you from?
Midland, MI – Krissi
Hadley – Pete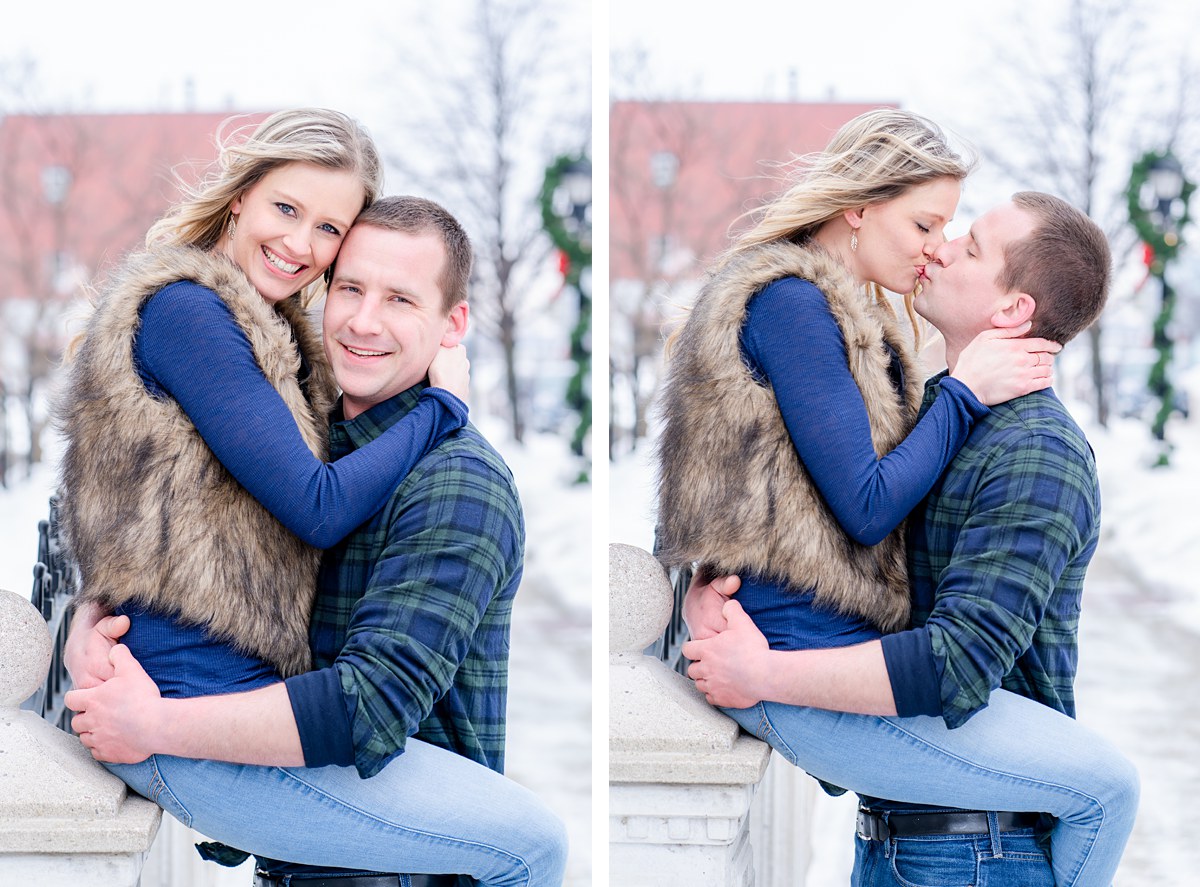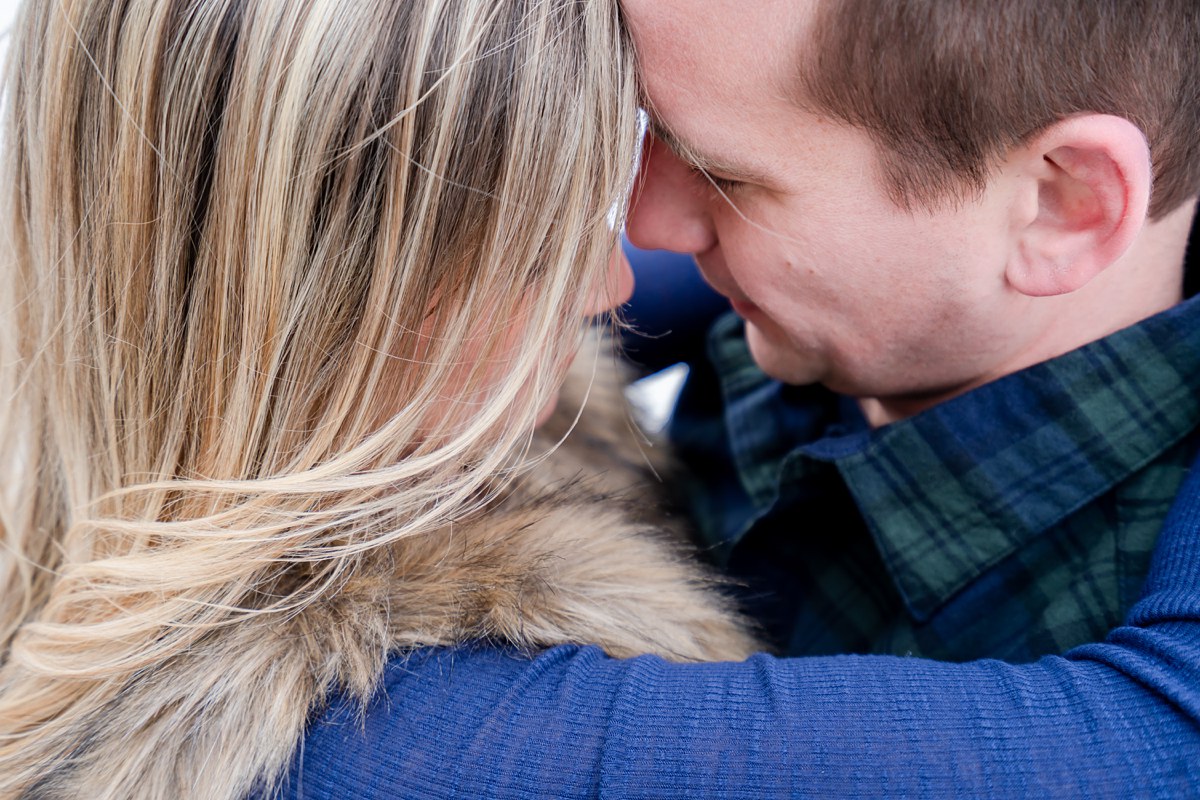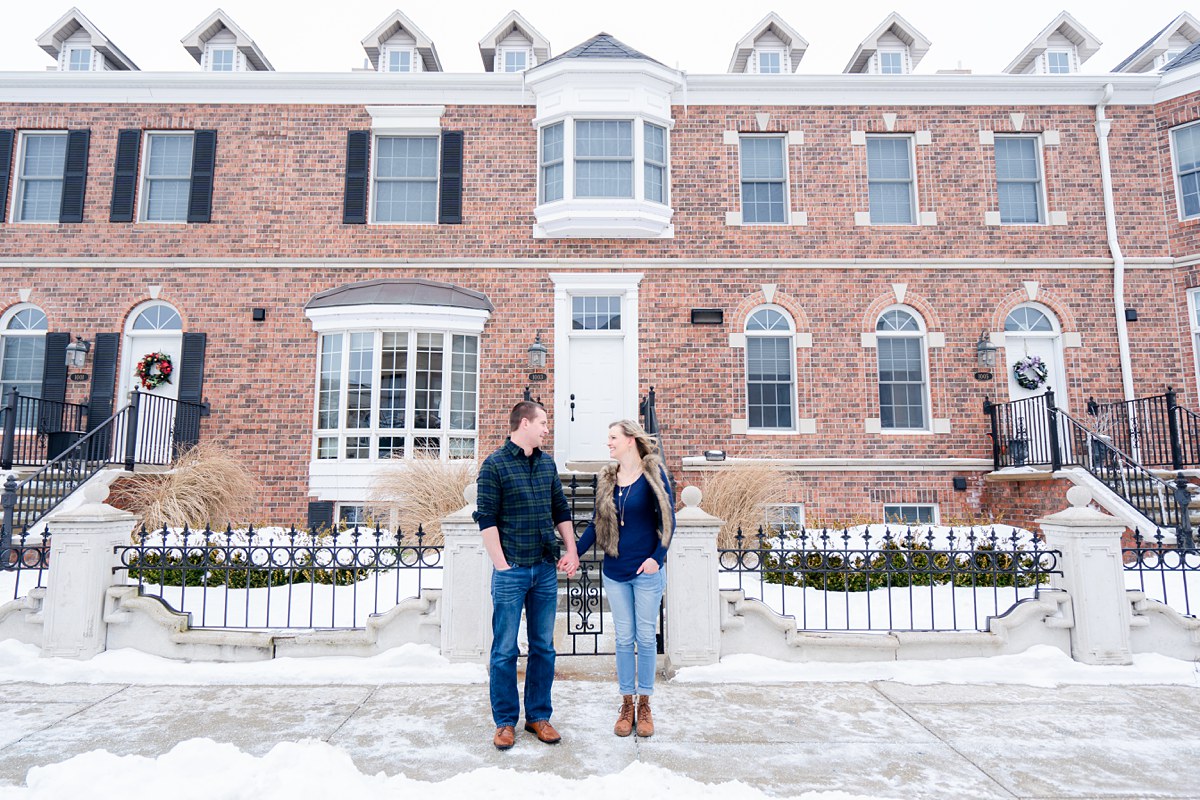 Where are you going to live after the wedding?
We plan to continue to live in Midland, MI in our current home. We own property in Midland as well and plan to build on it in a couple of years. – Krissi
Midland – Pete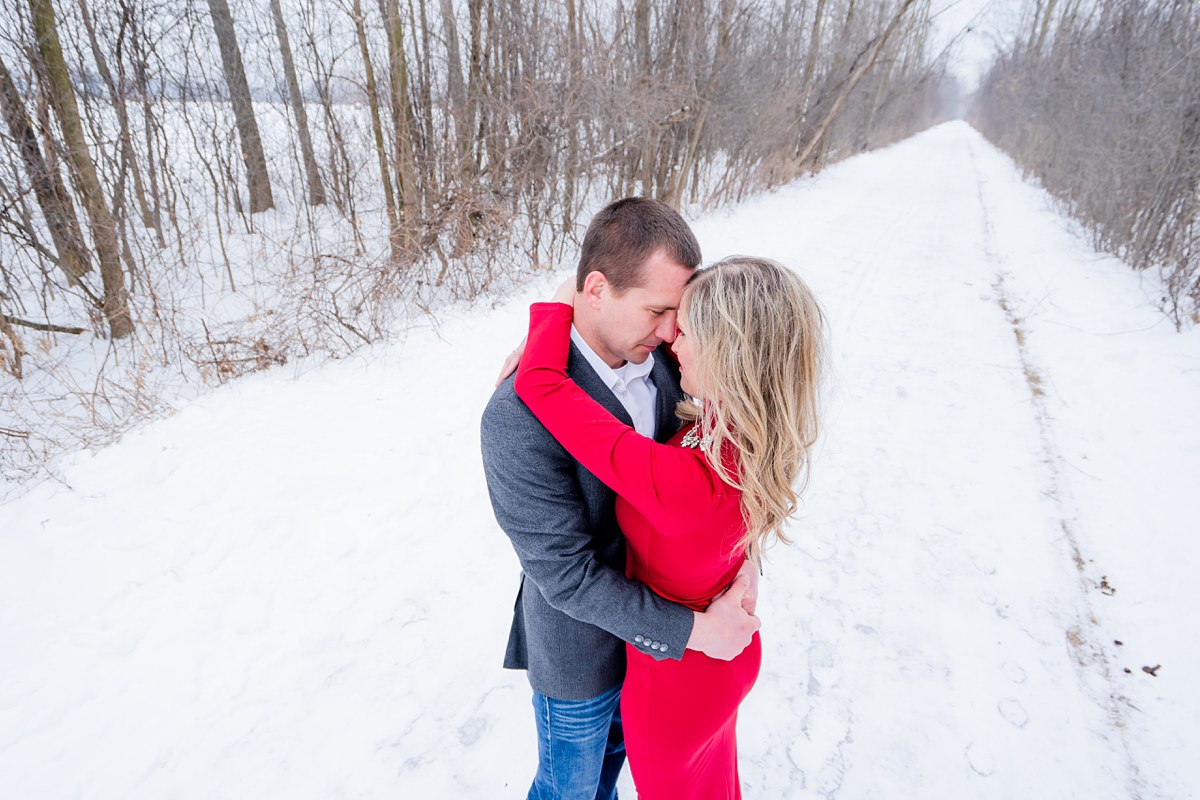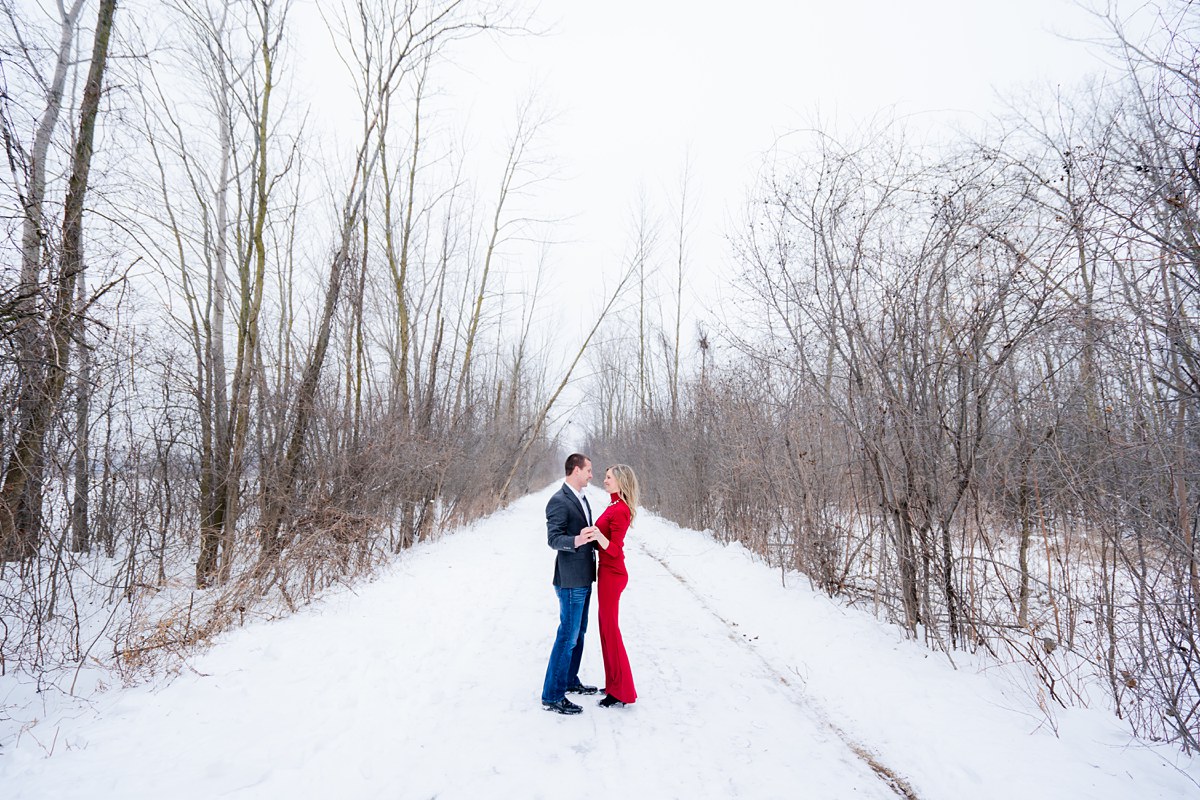 We essentially met through my former coworker. Pete first saw me in my office when he came in to drop something off to my coworker. We came across each other again online and then Pete kept asking my coworker about me. My coworker would randomly text me or tell me at work, "he's asking about you again." So I gave in, my worker connected us and the next day Pete and I went on our first date. – Krissi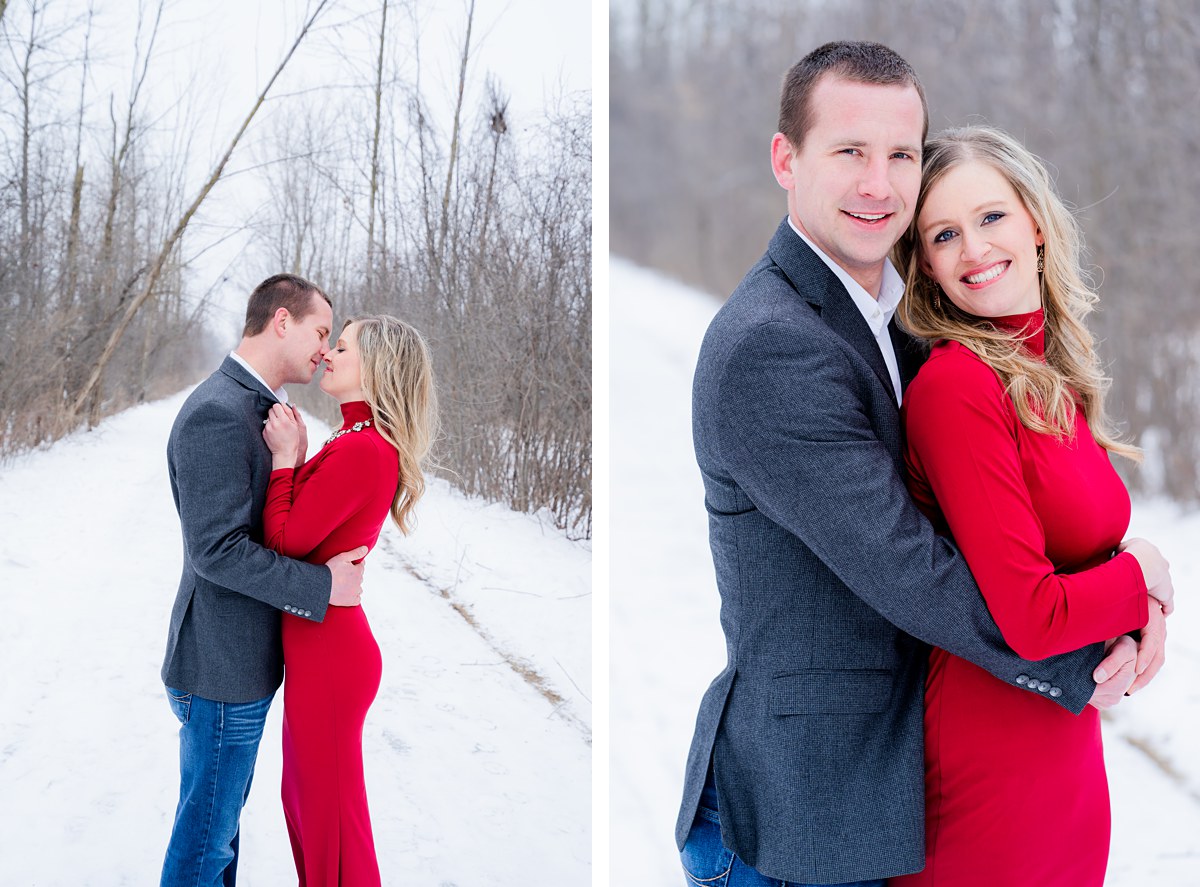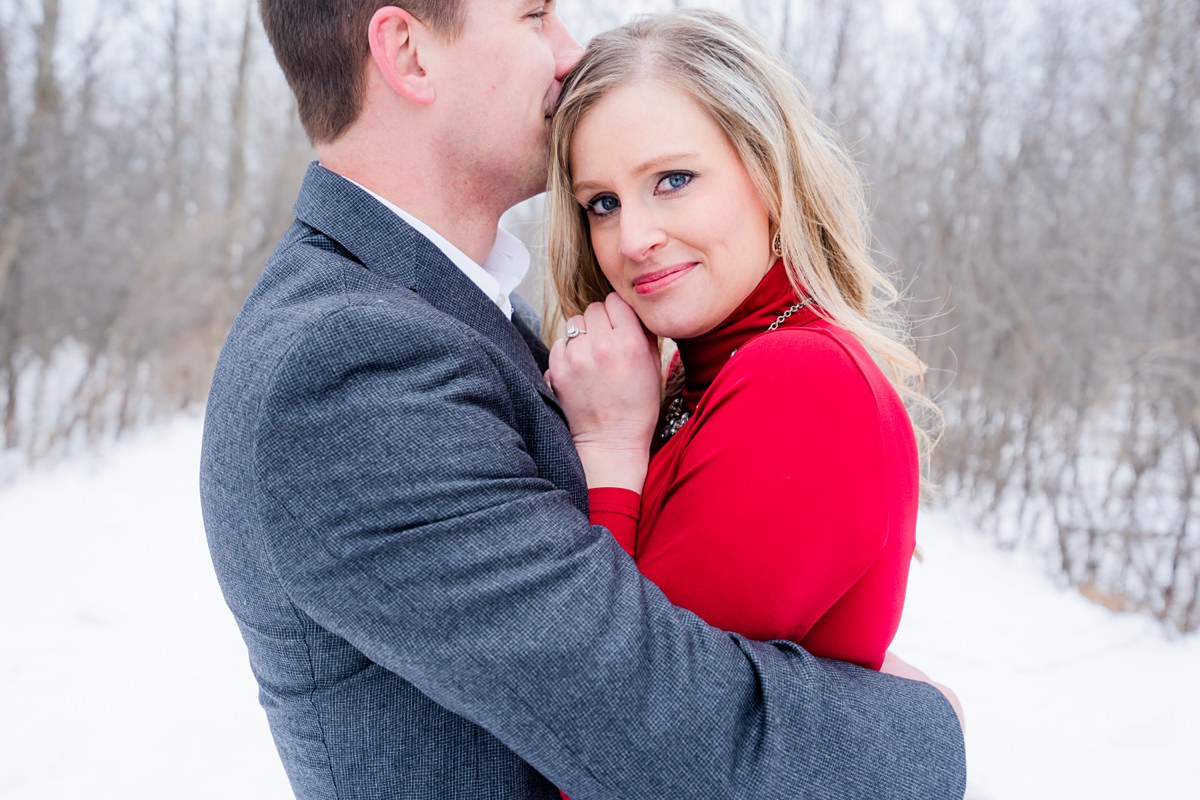 Long story… I first saw Krissi while she was at work, asked about her thru a mutual contact… seen her again on an online dating site; messaged her – she deleted her profile after I messaged her. Asked mutual friend to get me a date, had to ask mutual friend multiple times to get me a date – the rest is history… – Pete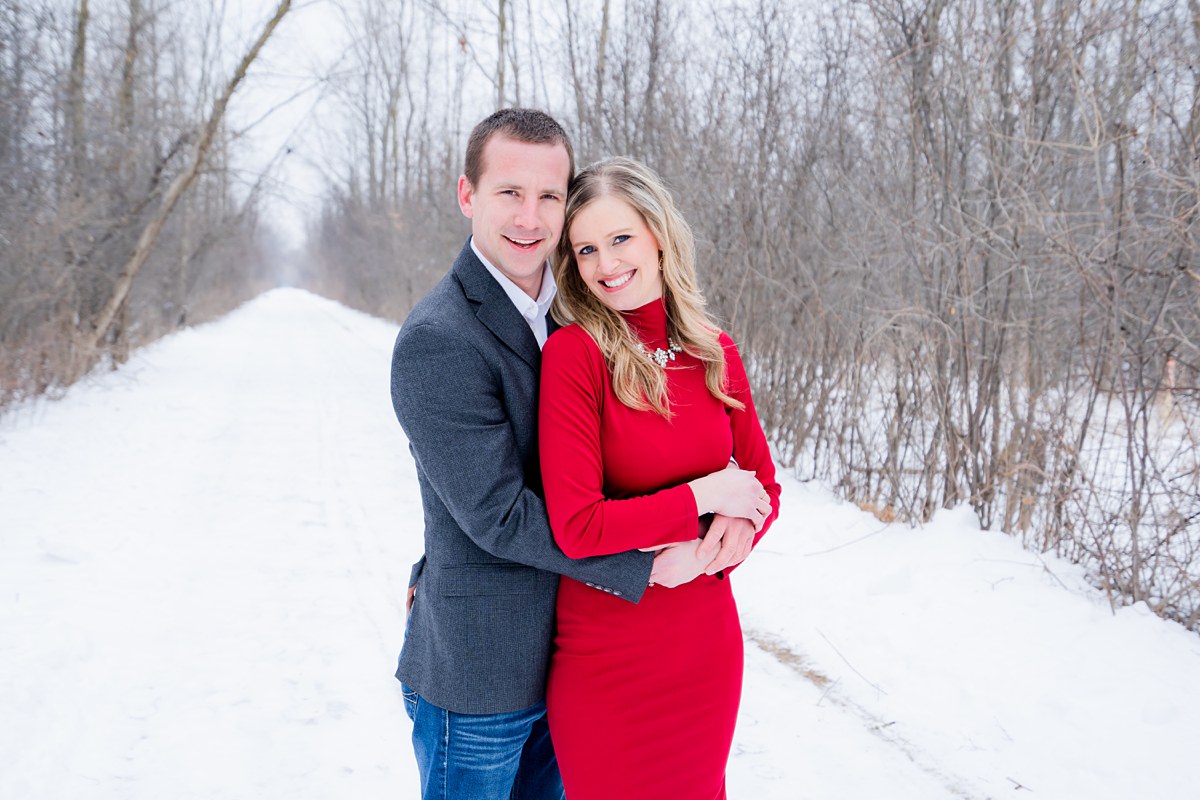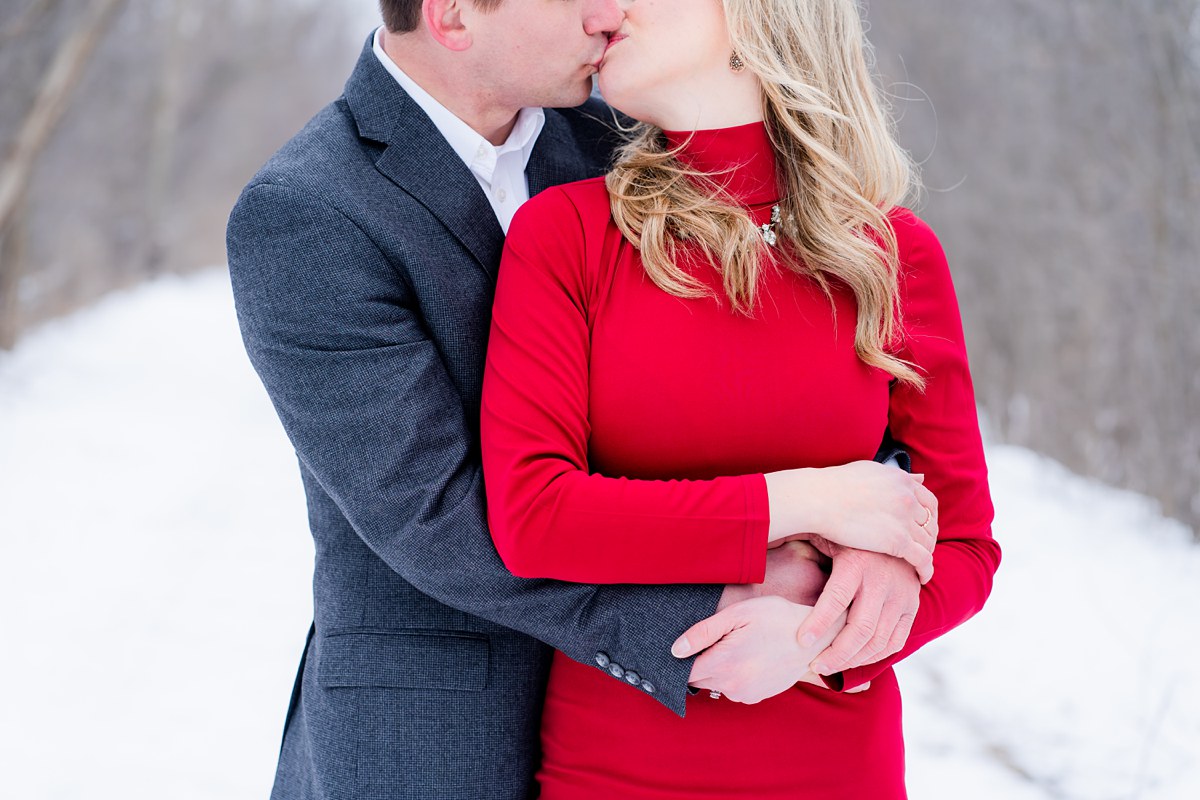 Pete showed up to our first date wearing jeans and a fishing tournament hoodie. My impression was he was low maintenance, which was refreshing. He was also very talkative and seemed pretty outgoing. He made me laugh and the conversation was easy, we had some common interests. I enjoyed myself and felt the date went well. – Krissi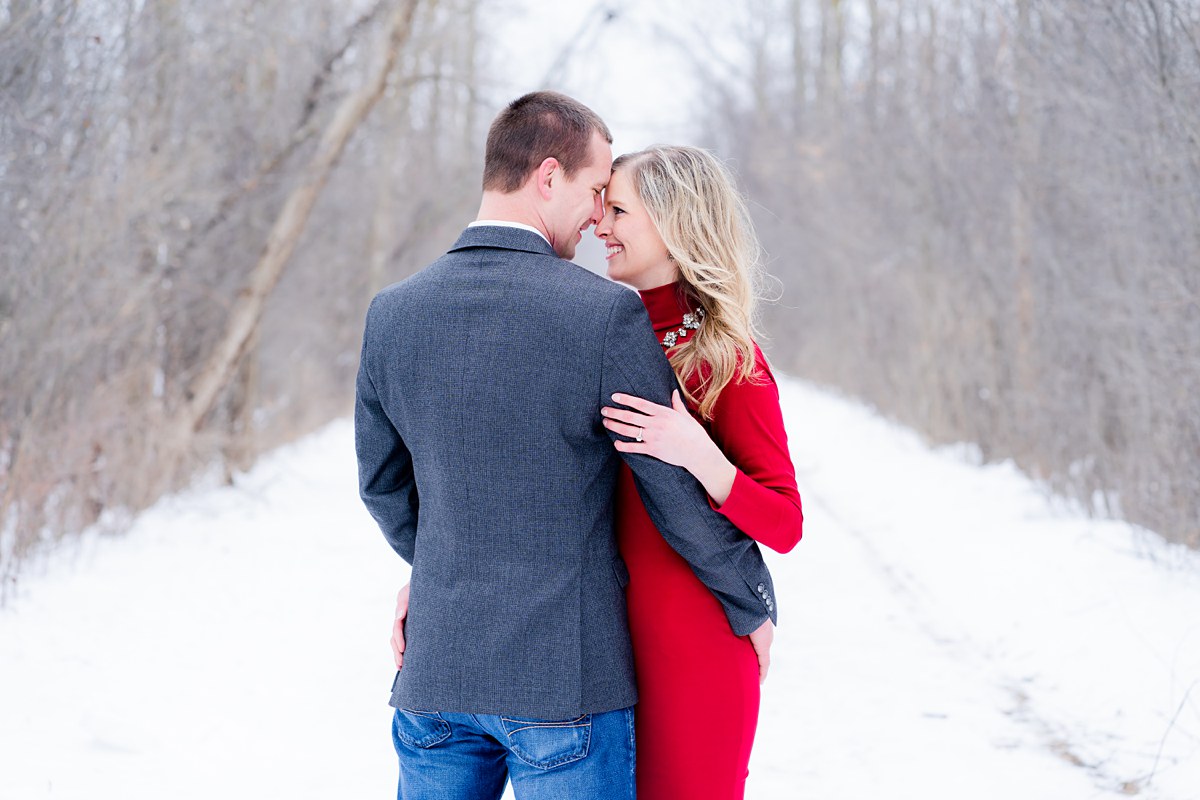 I thought she was out of my league… I thought she wasn't interested. I ate & drank like a homeless man & told her my life story… – Pete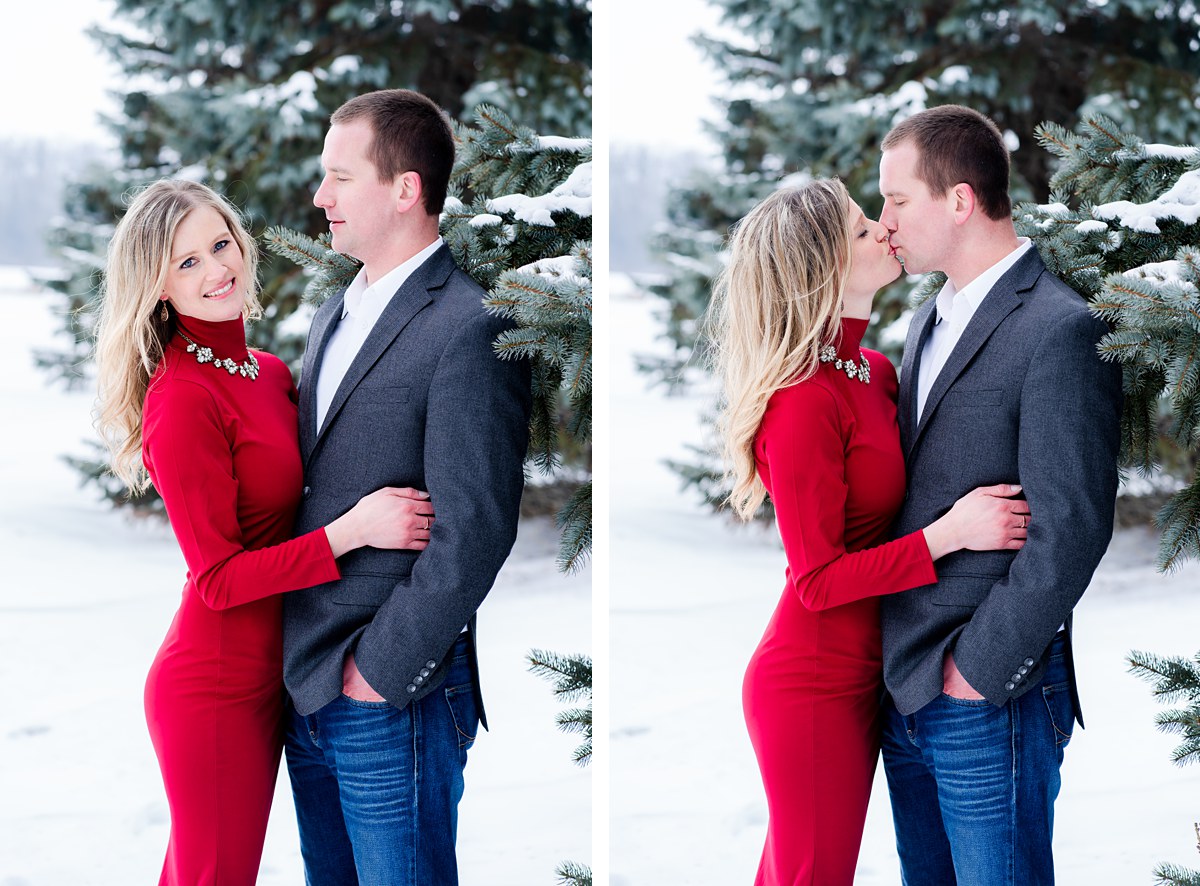 How long had you been dating before getting engaged?
Just under 2 years. – Krissi
No clue – Pete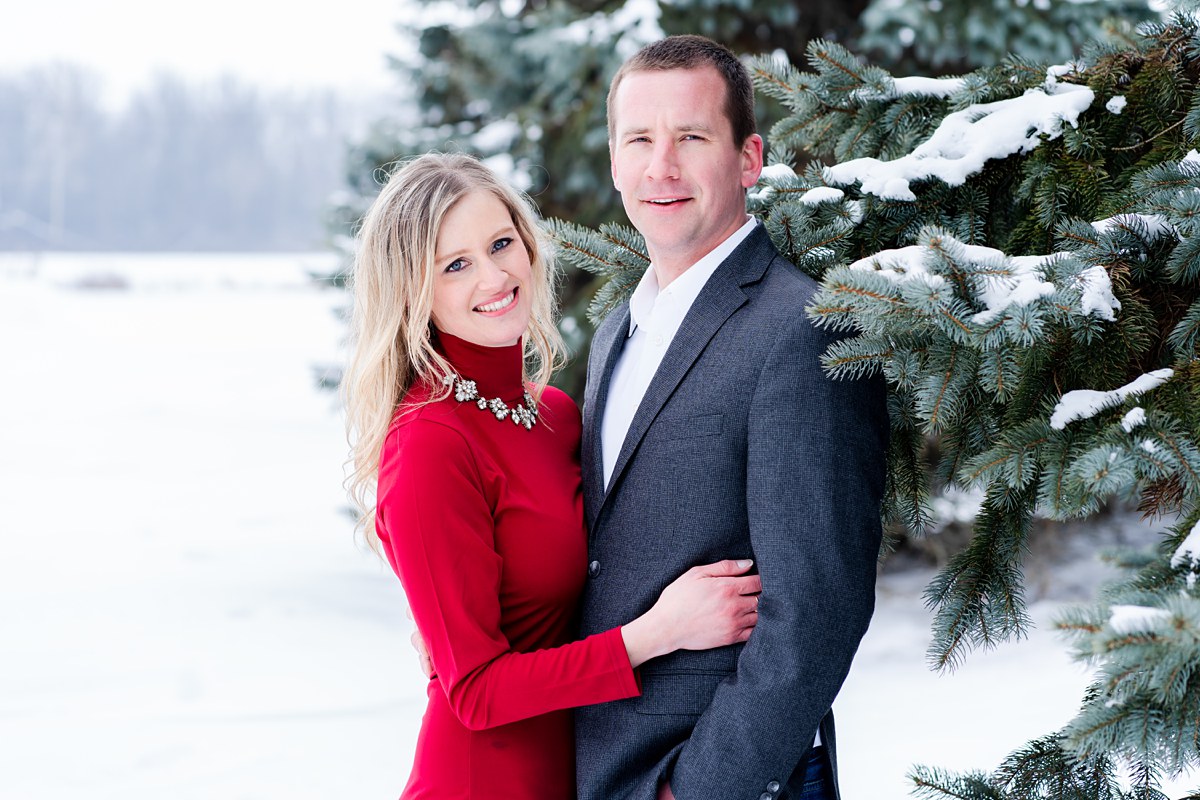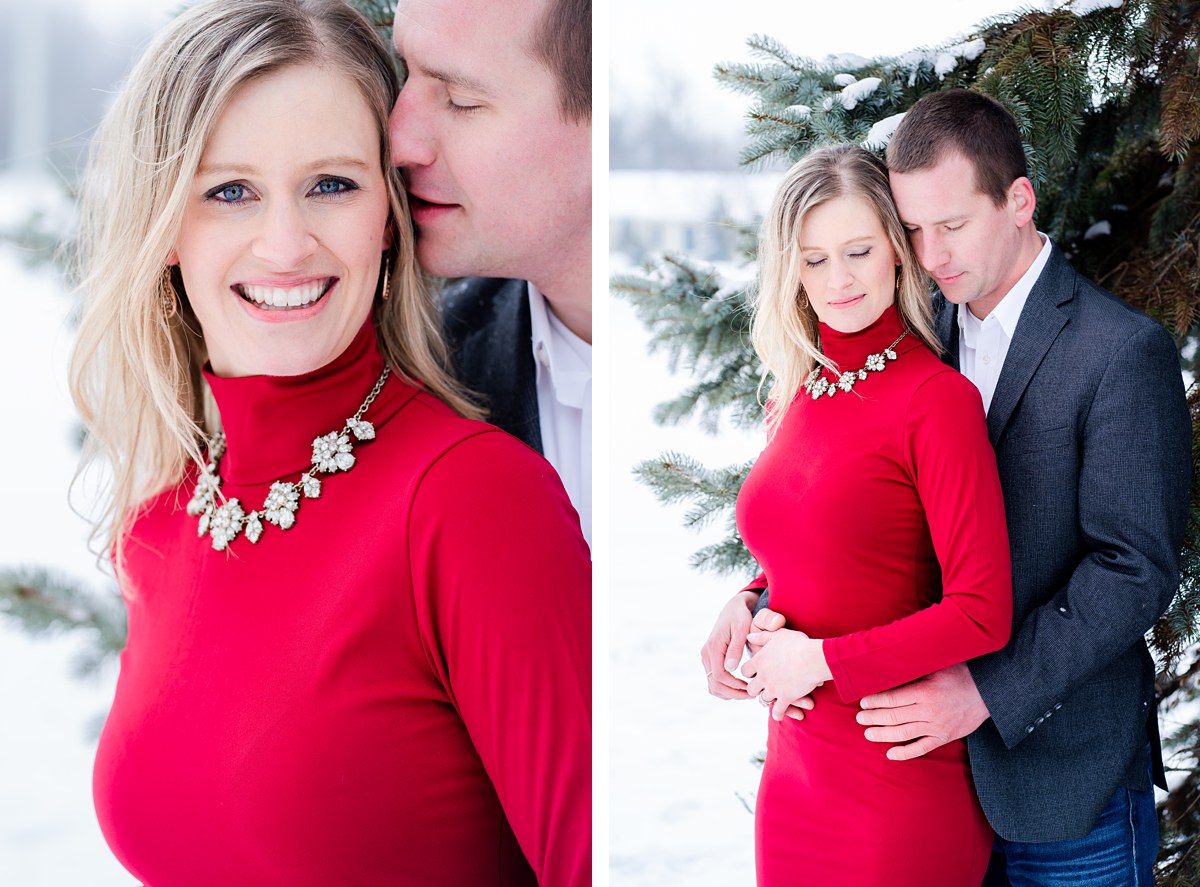 What five words best describes him?
Smart, playful, loving, hardworking, motivated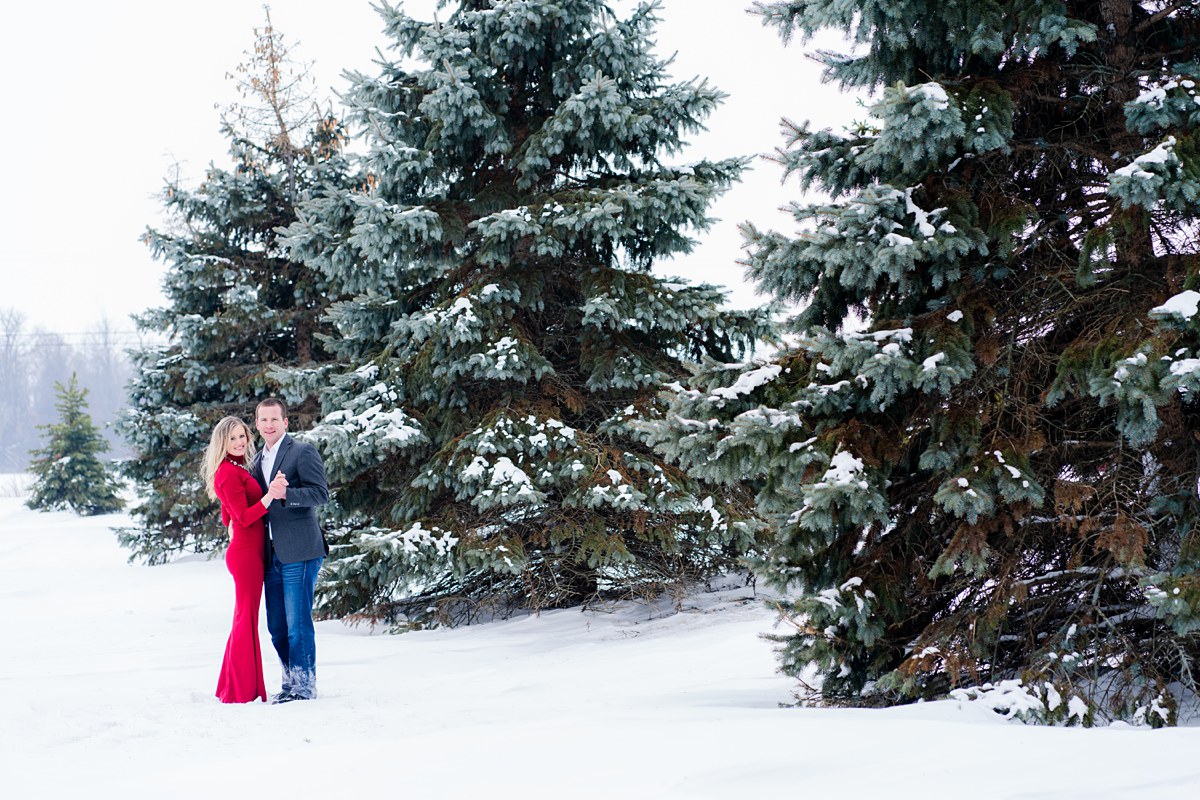 What five words best describes her?
Beautiful, smart, outgoing, outdoorsy and brave.