My dislike for the cold doesn't stop me from heading out to do beautiful things with beautiful people <3 Nate blamed the season choice on Jenna, but I'm pretty sure it was his work schedule that made this happen… either way, I'm glad it did! And that Jenna was ready for our first snow fall! (At least to me, I wasn't here in November.) She found a killer dress and was "open to anything" so we headed over to Downtown Bay City for our casual look then down to one of my favorite spots. I loved learning a little more of their story and can't wait to celebrate with them in September!
What is your occupation?
Soon to be nurse! – Jenna
Law Enforcement – Nathan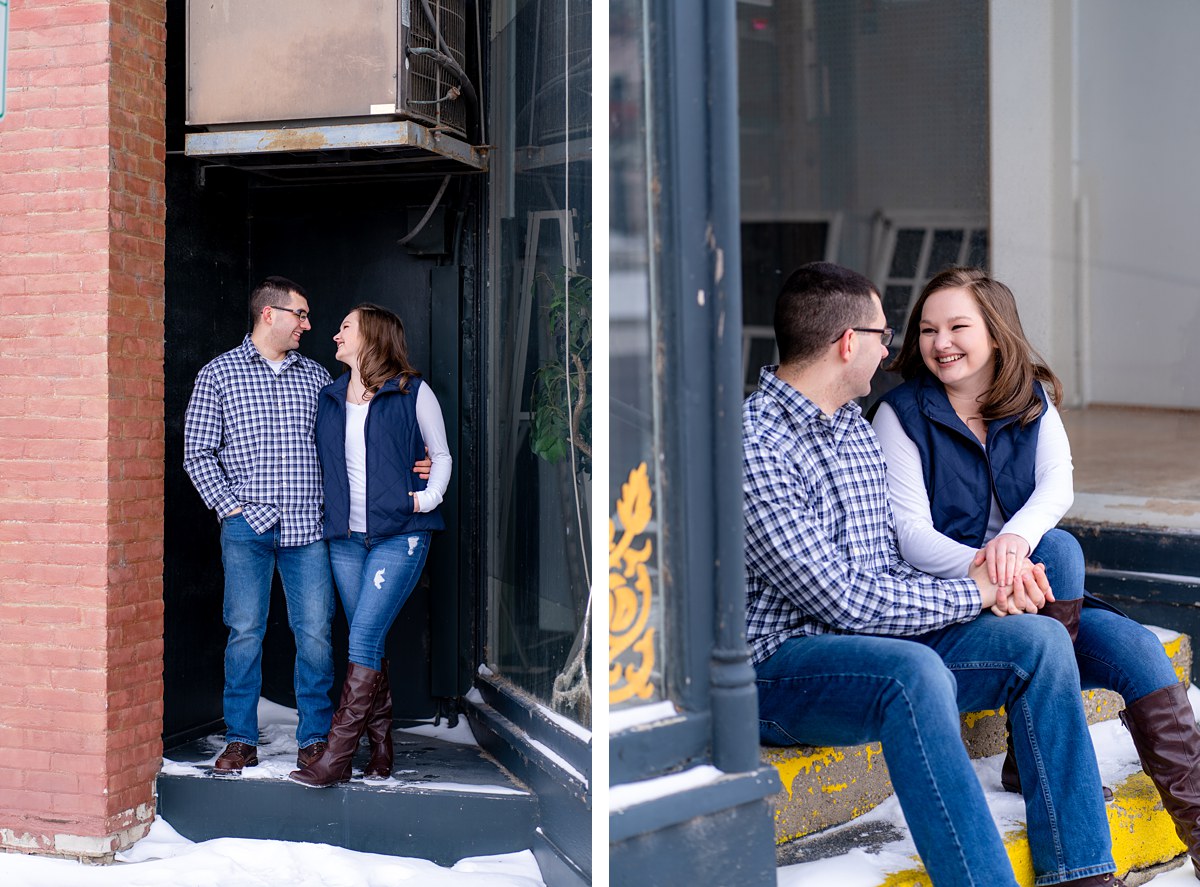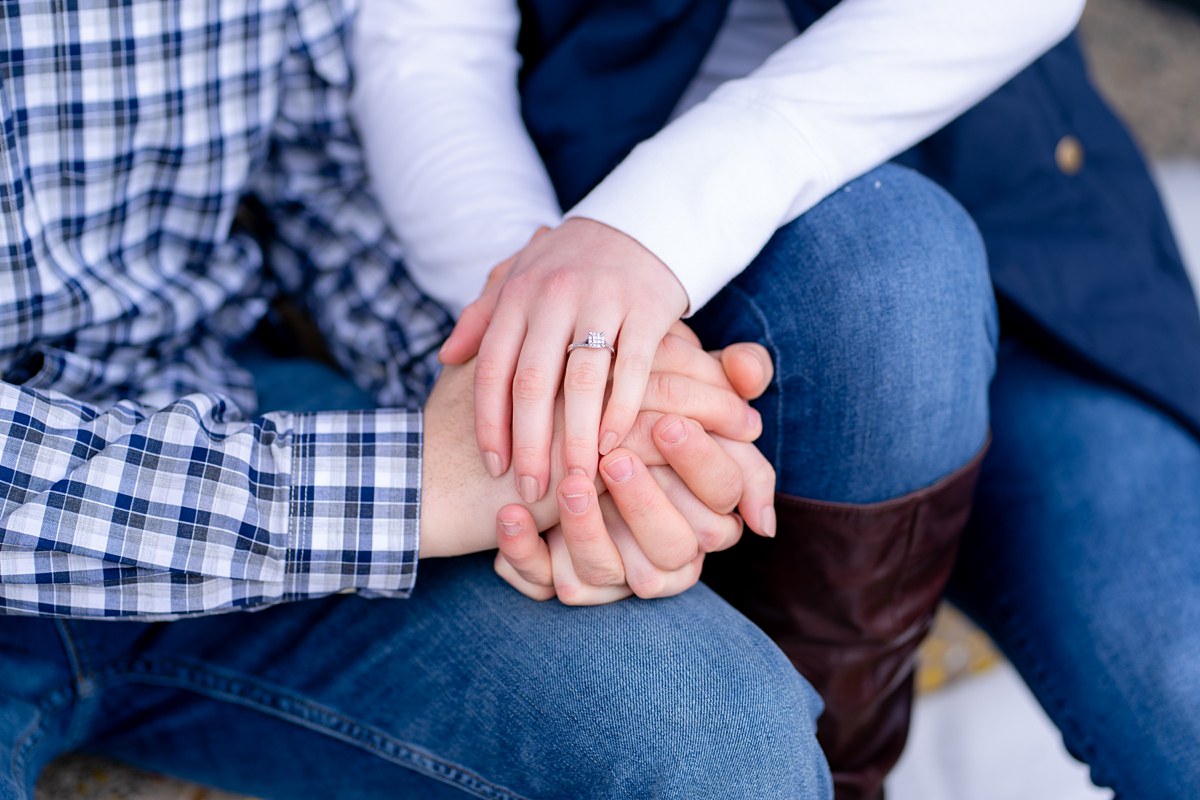 Where are you from?

Saginaw, MI – Jenna
Saginaw – Nathan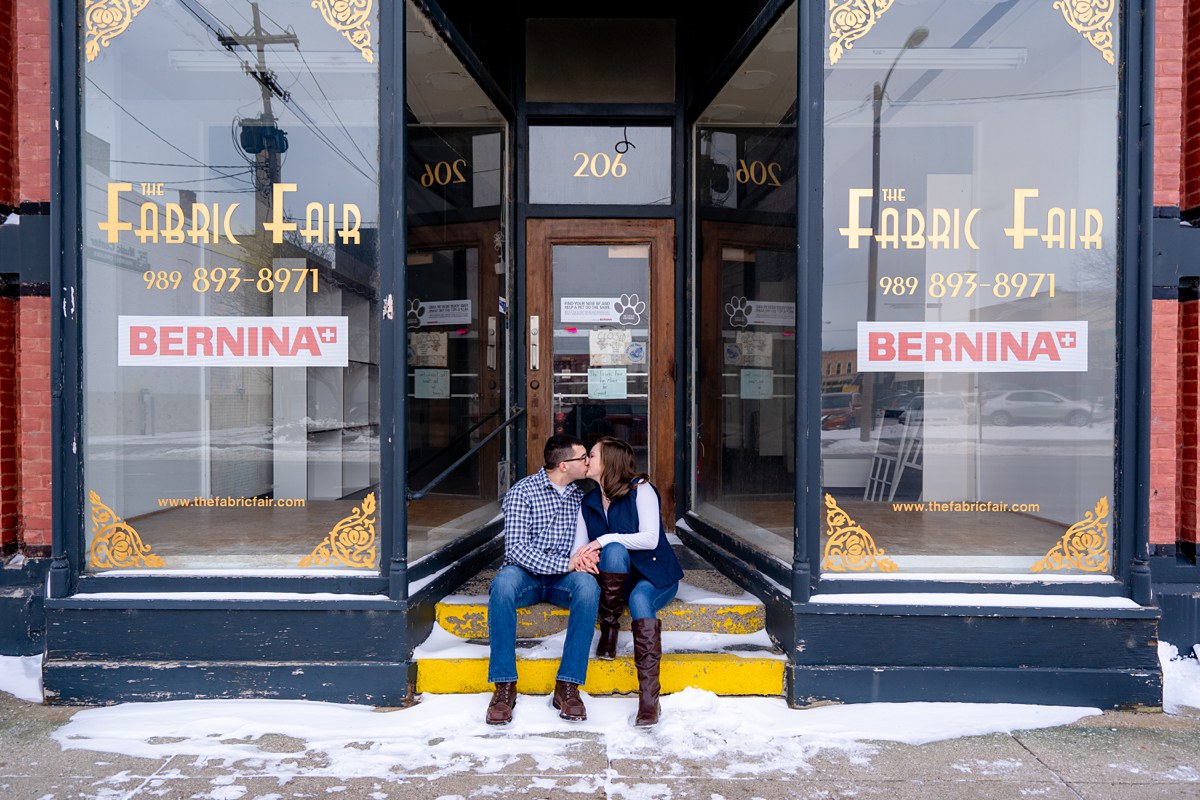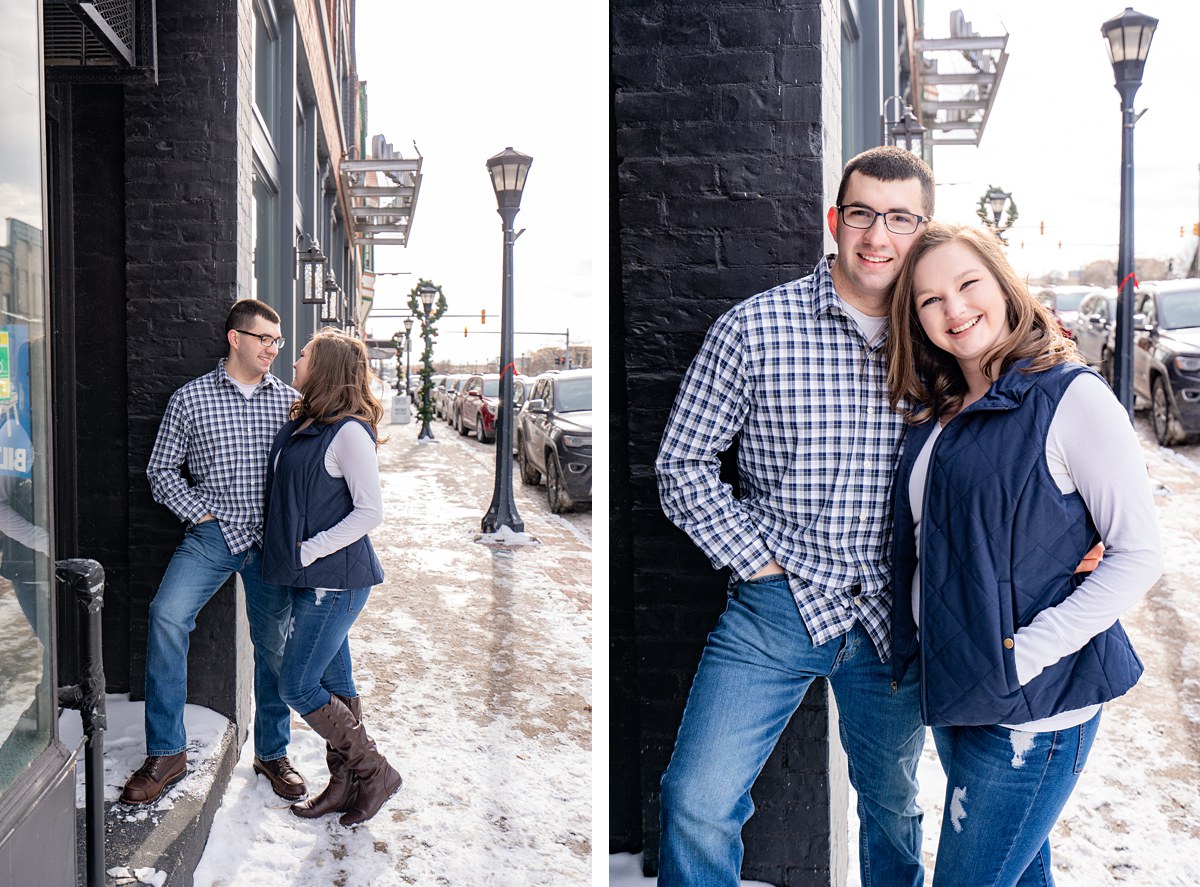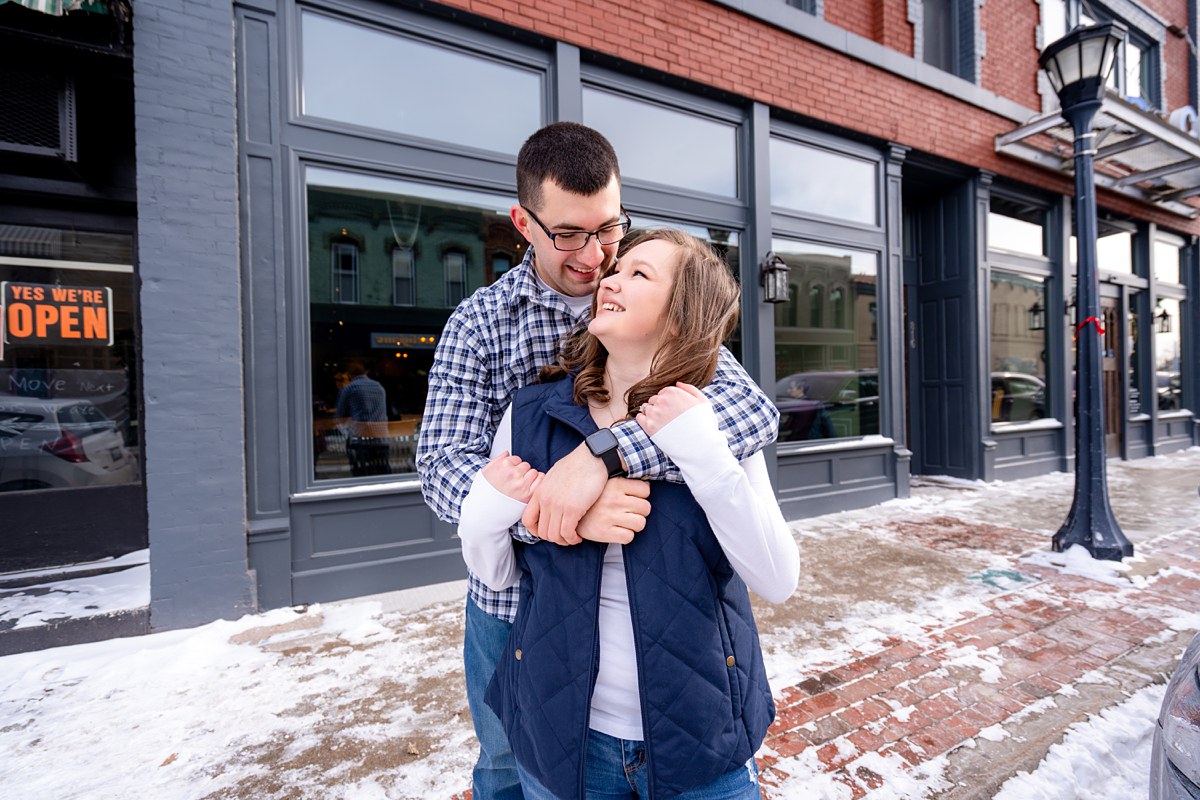 Where are you going to live after the wedding?
Eaton County, MI – Jenna
Eaton County – Nathan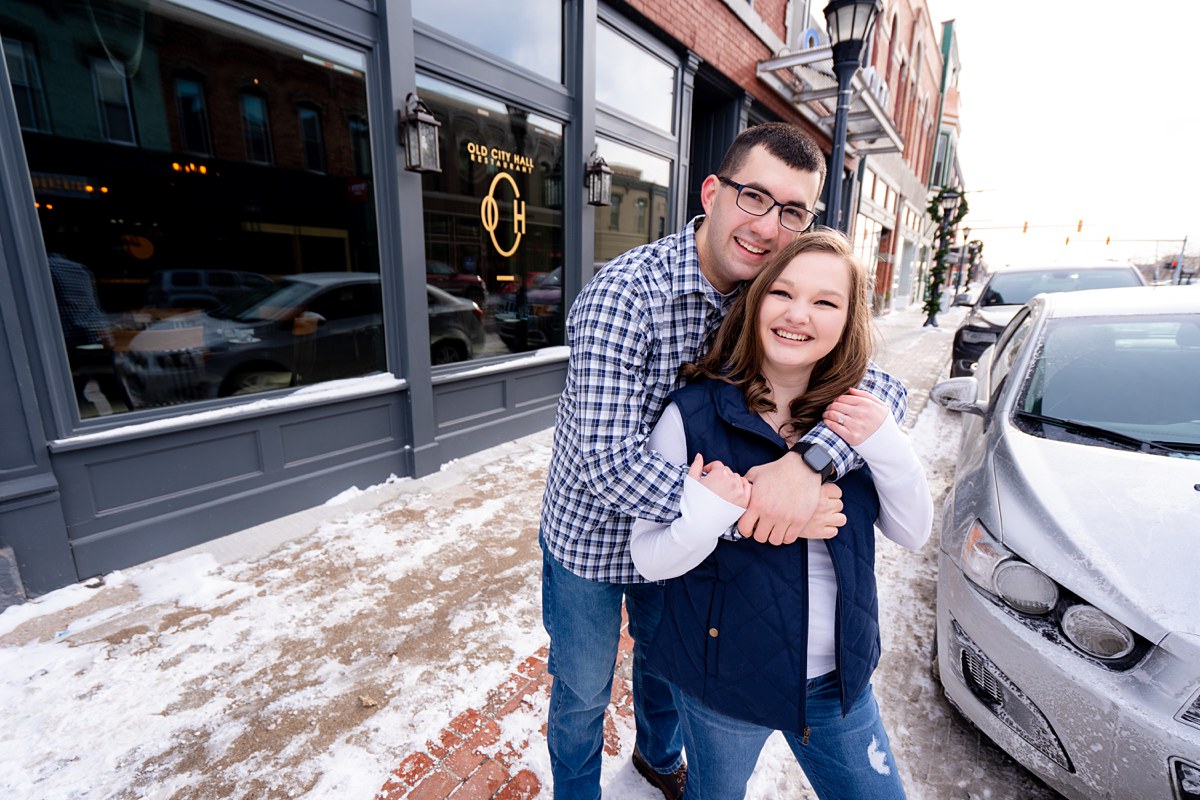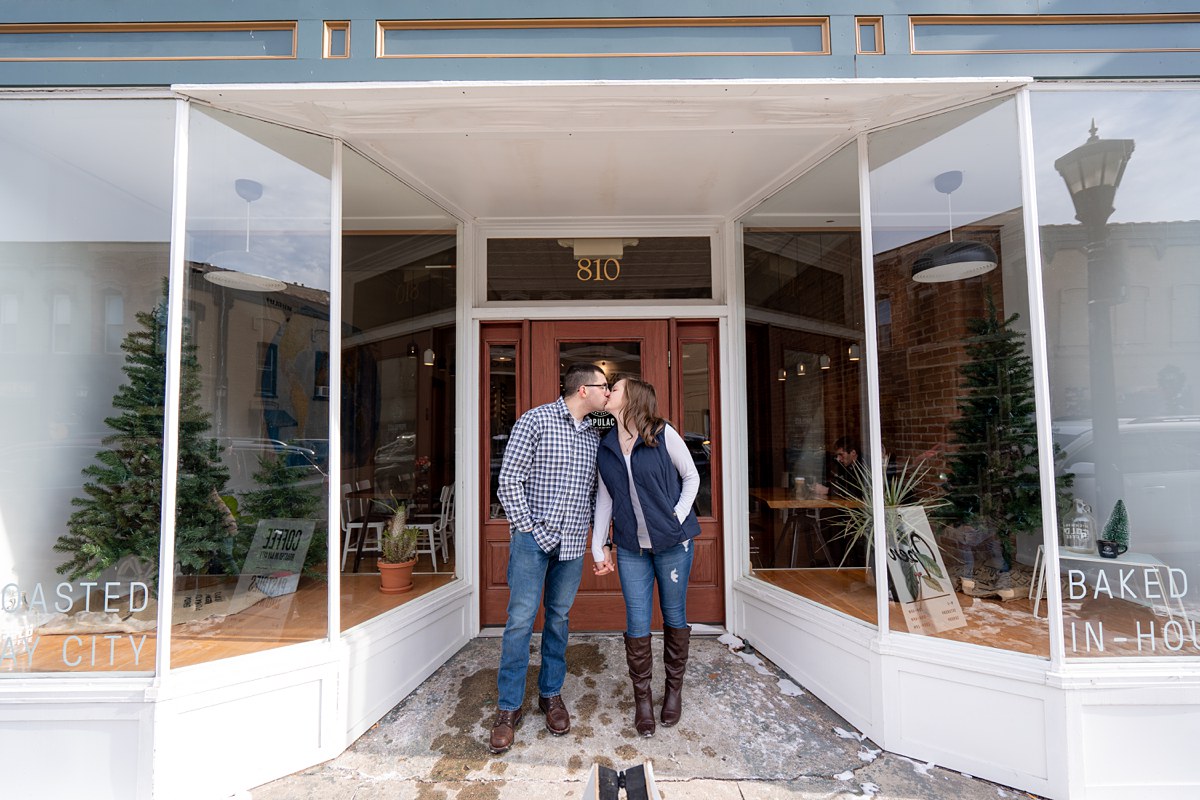 How long had you been dating before getting engaged?
7 and a half years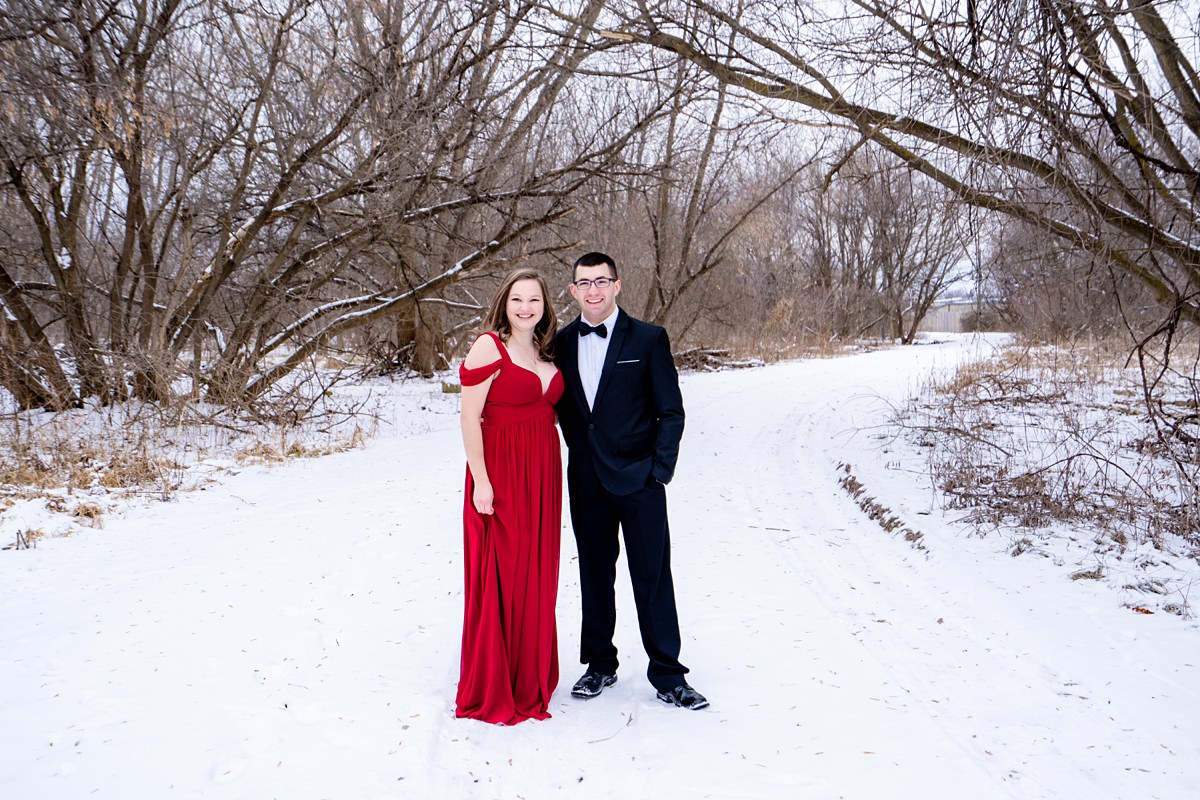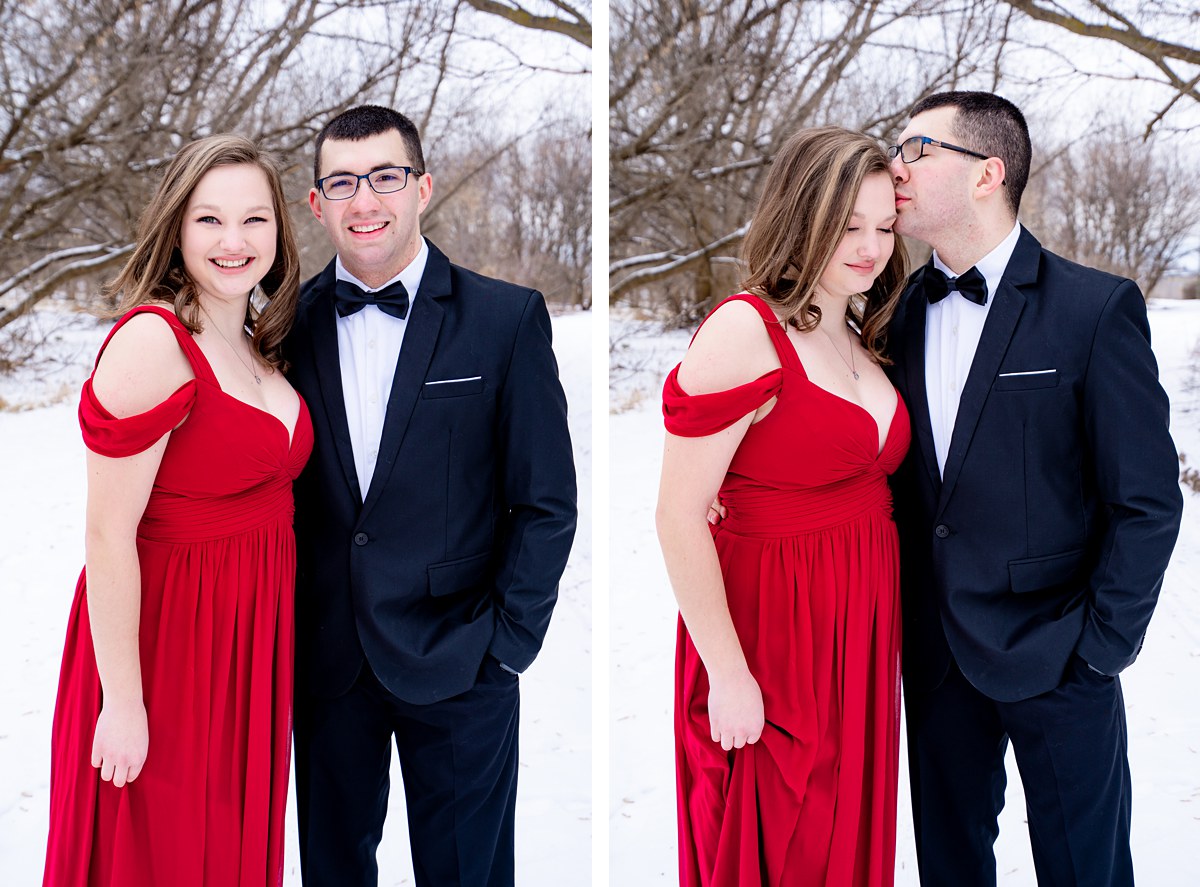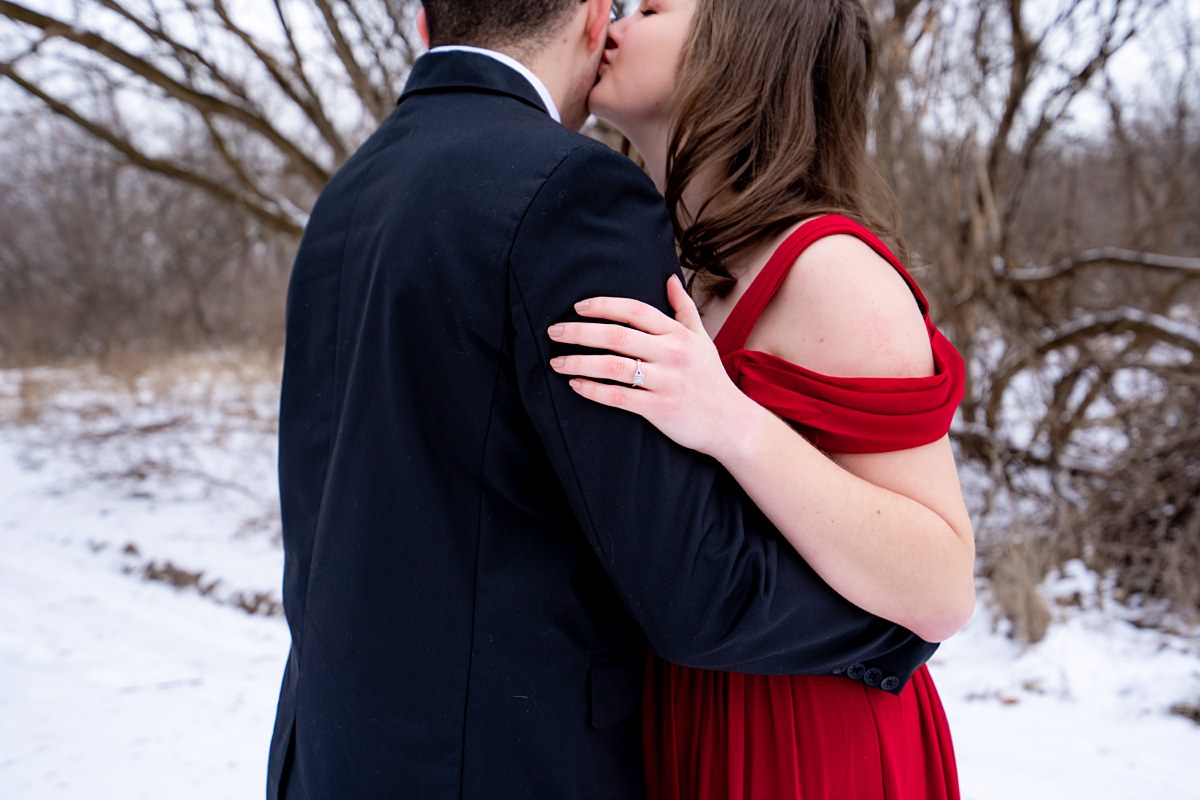 How did you meet?
We met in 6th grade but didn't start dating until 8th grade – Jenna
Middle school Math class – Nathan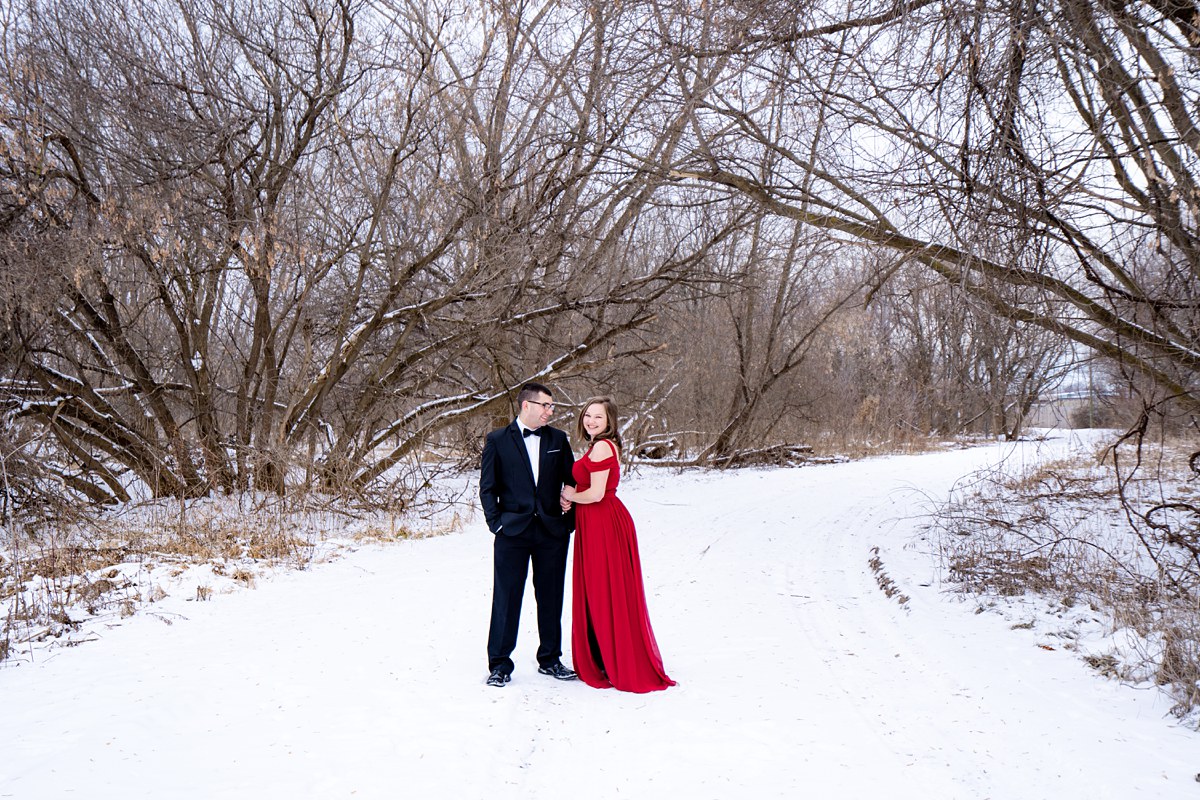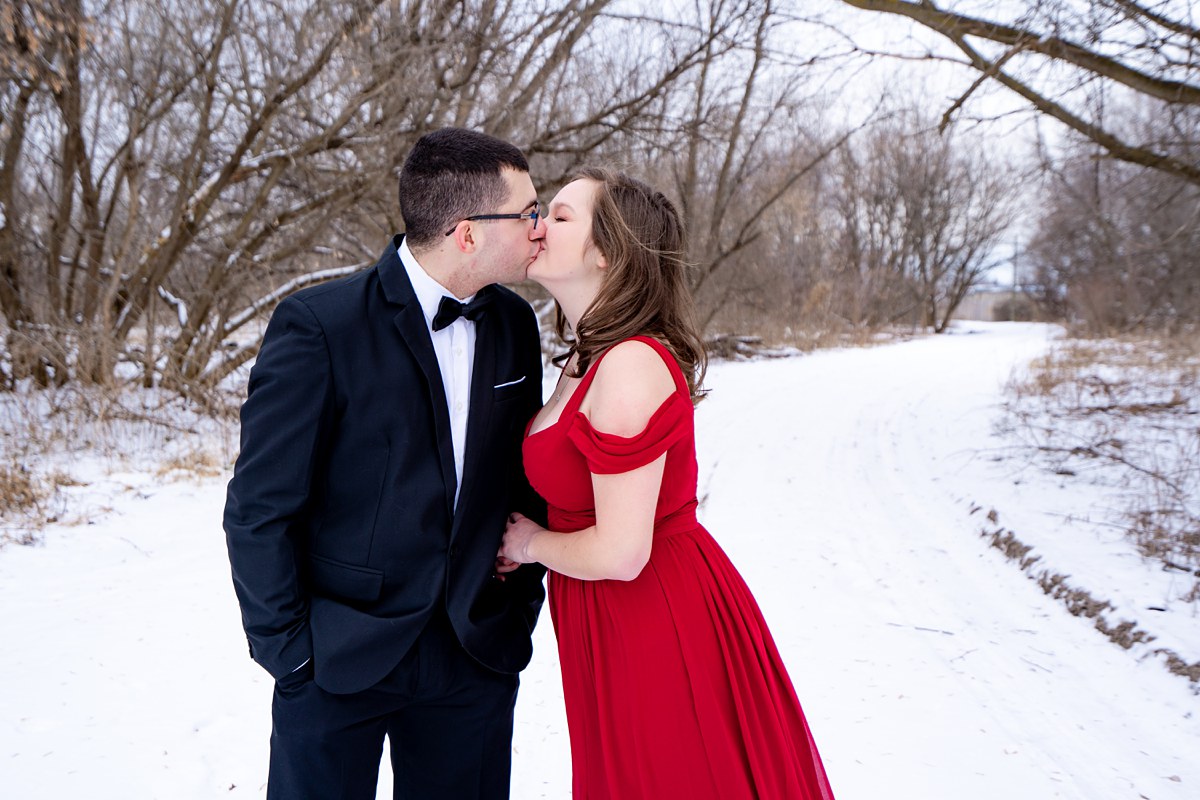 When we first met, I thought he was kinda nerdy and a teacher's pet, but overtime I came to like that part about him. He also seemed a little shy, but he was always making me laugh. There was a school dance the week after we started dating so I guess that was our first "date" even though we didn't necessarily go together. We talked here and there but I was more interested in dancing with my friends and he was more of a wallflower. We danced a couple times but we were both pretty nervous. – Jenna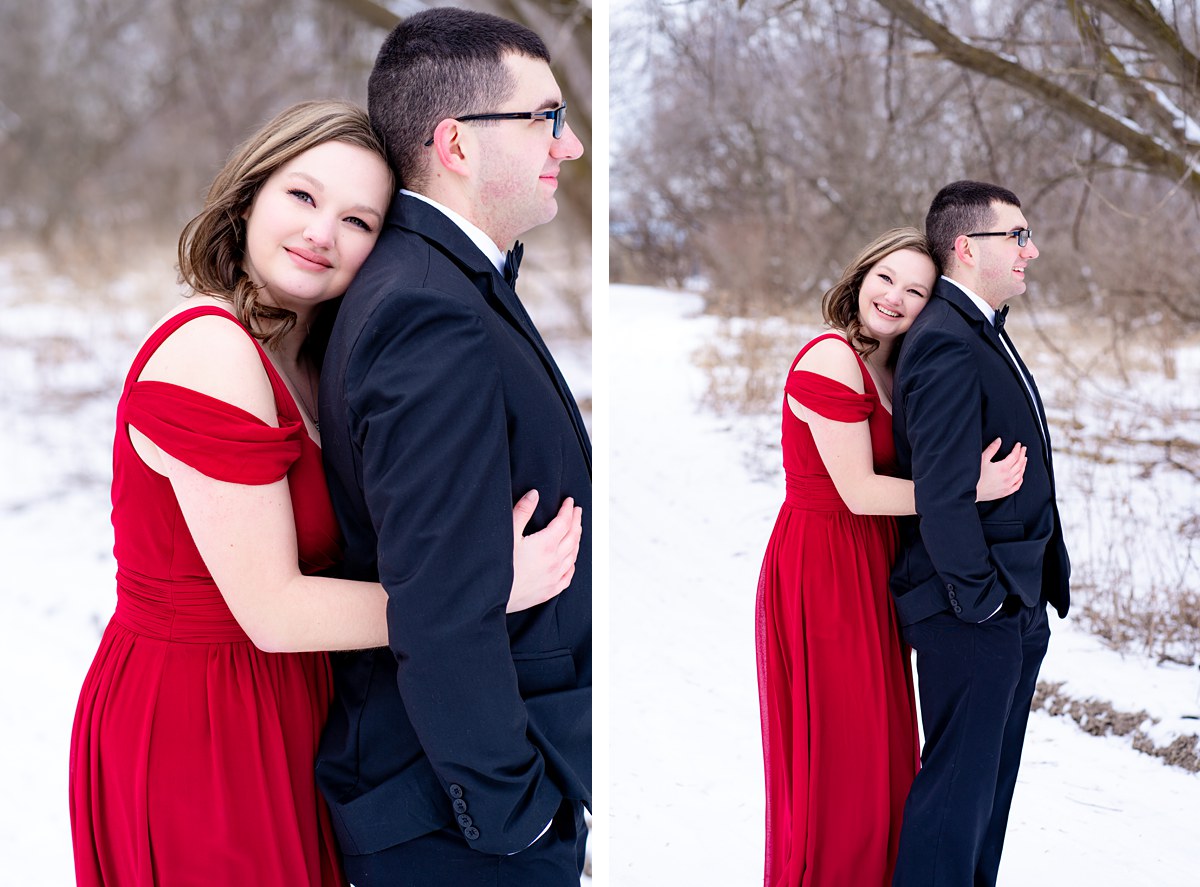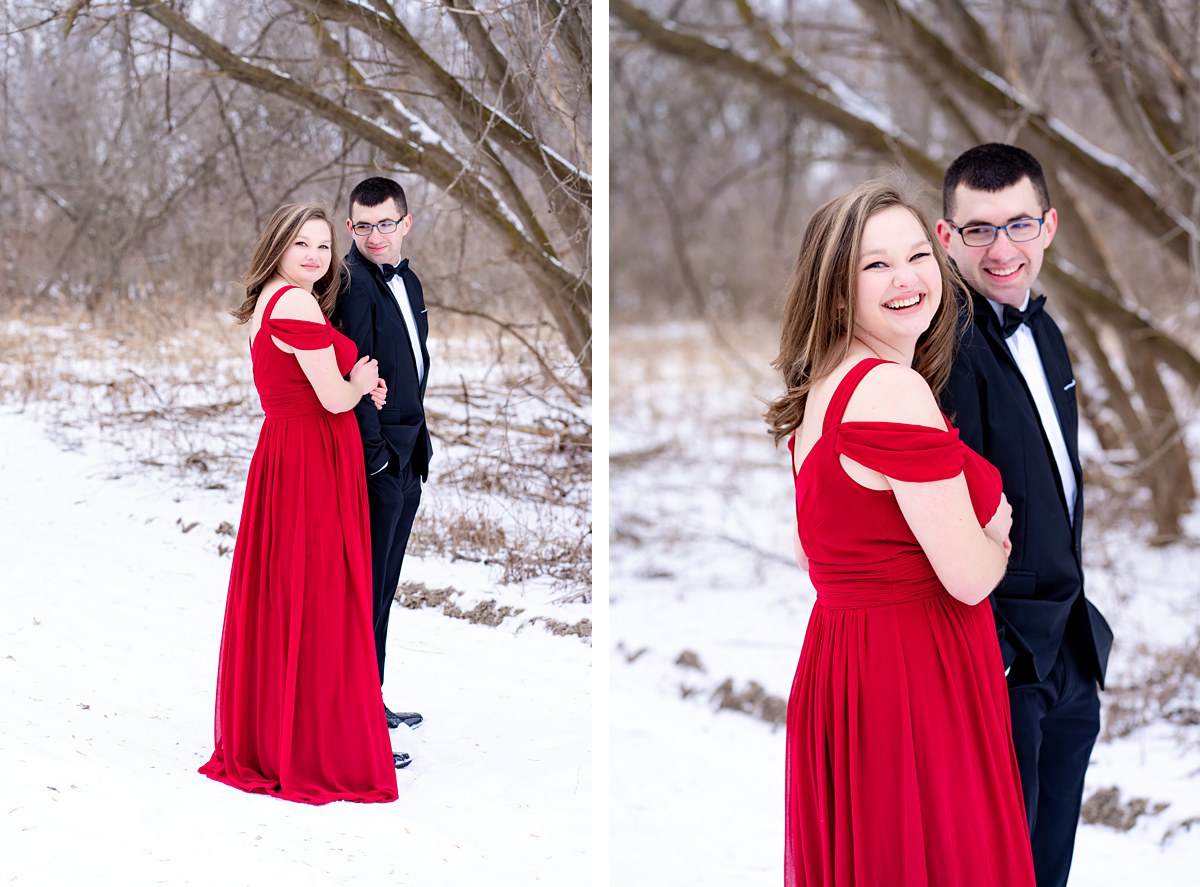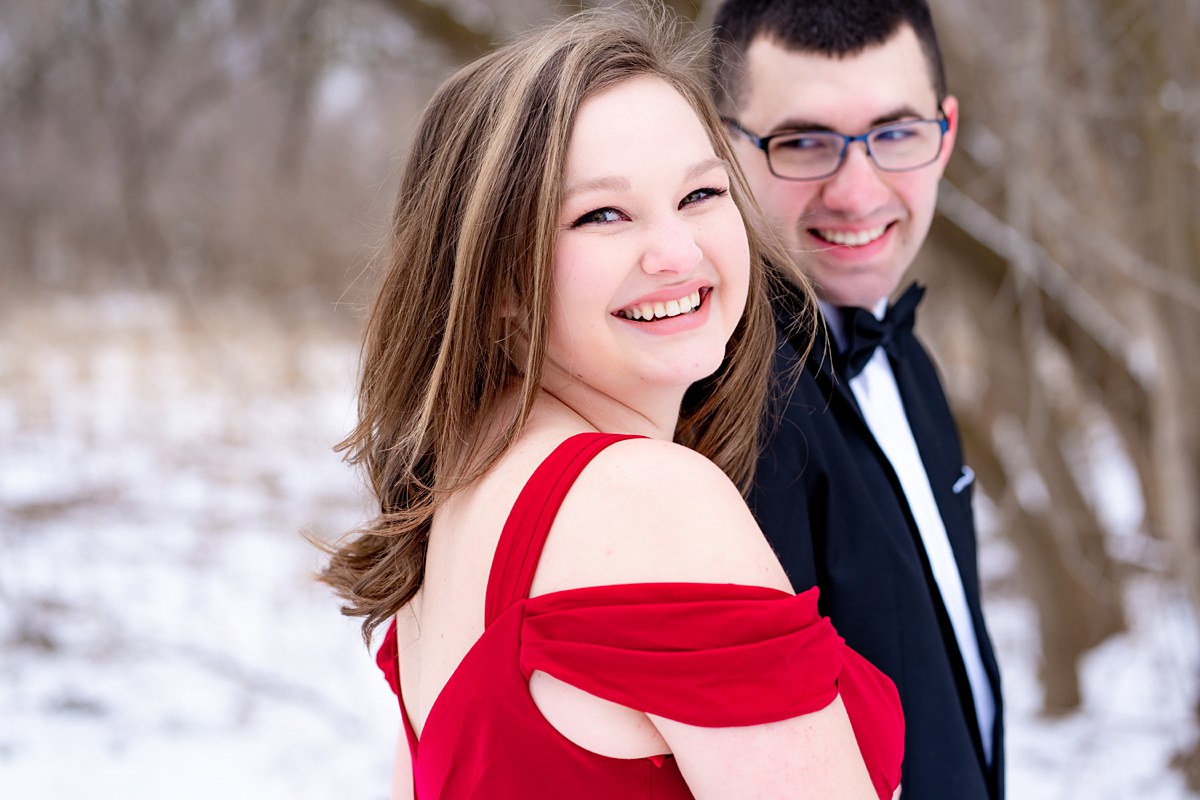 Soon after we started dating we had a school dance that we went to together. I remember it being very awkward between the two of us and we barely spent time together throughout the night. We didnt really know how to act around each other and it would be soon after we would have our first real date together and the awkwardness would go away. – Nathan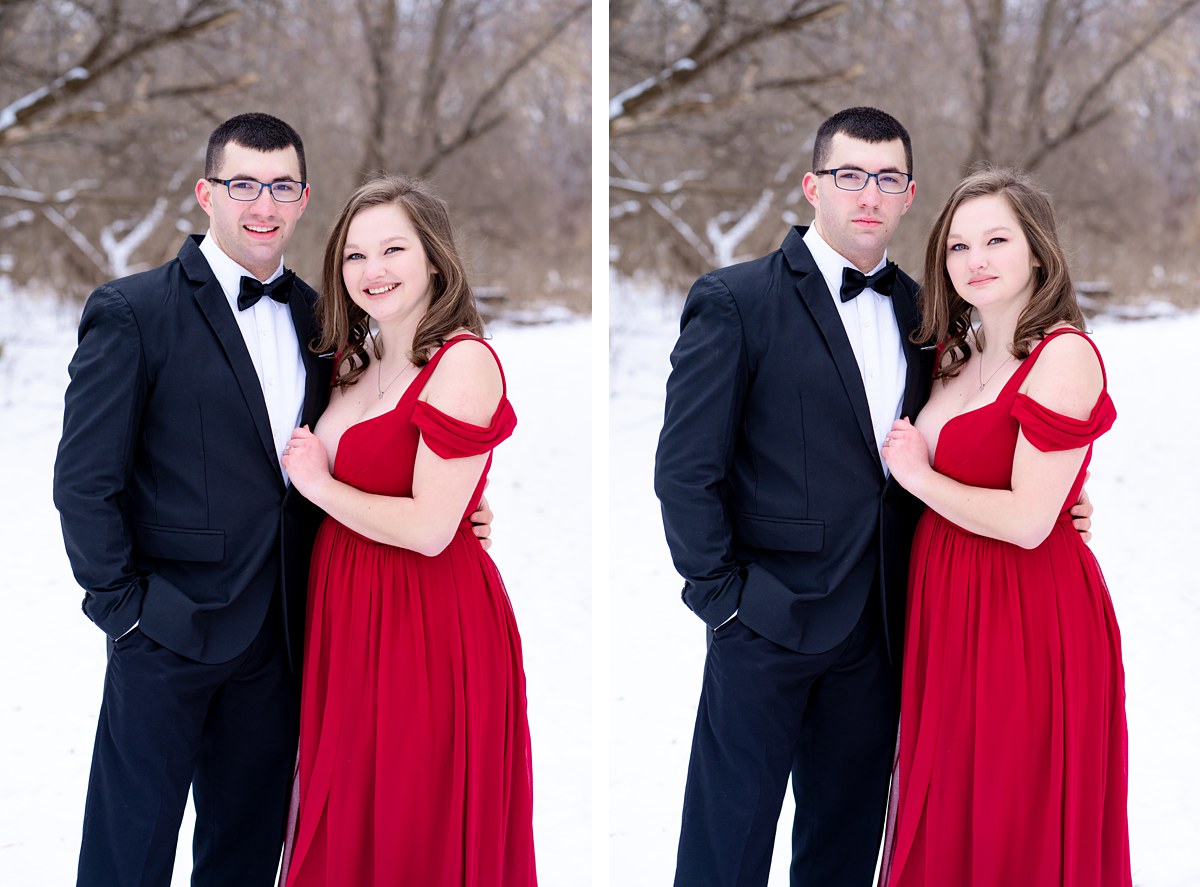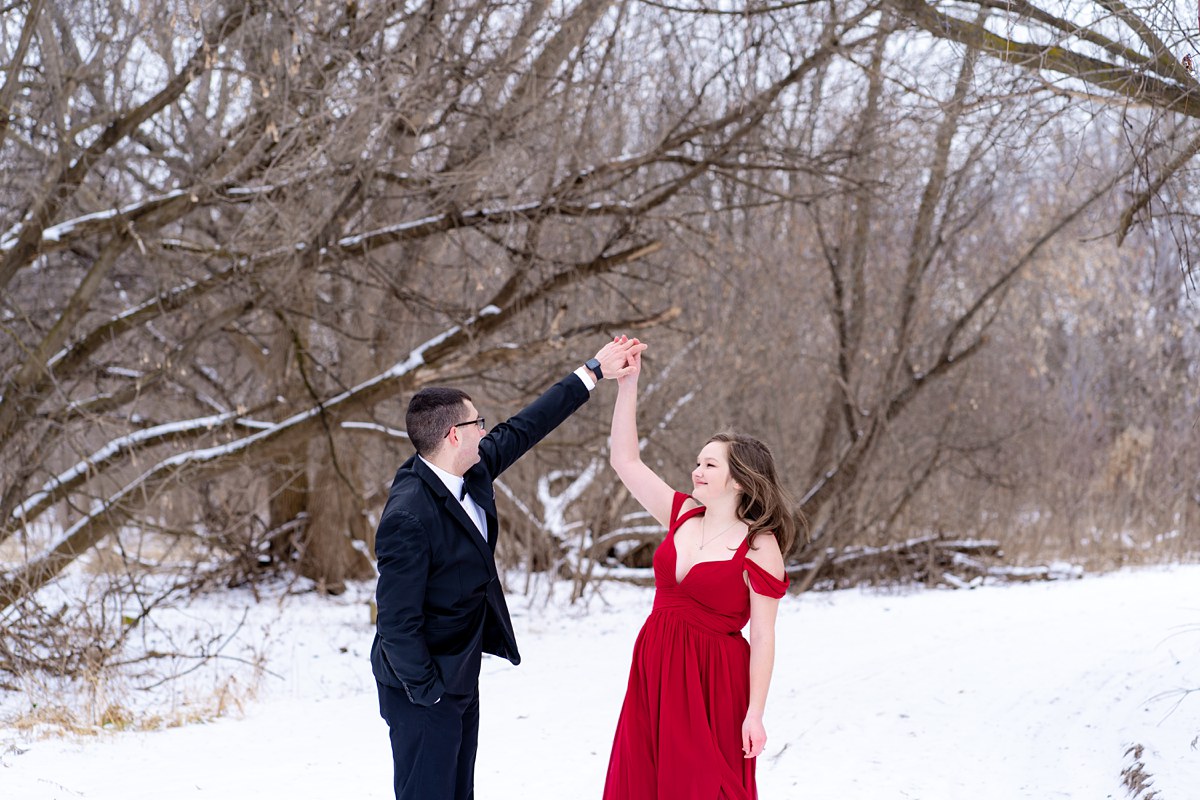 What five words best describes him?
Handsome, smart, funny, strong, supportive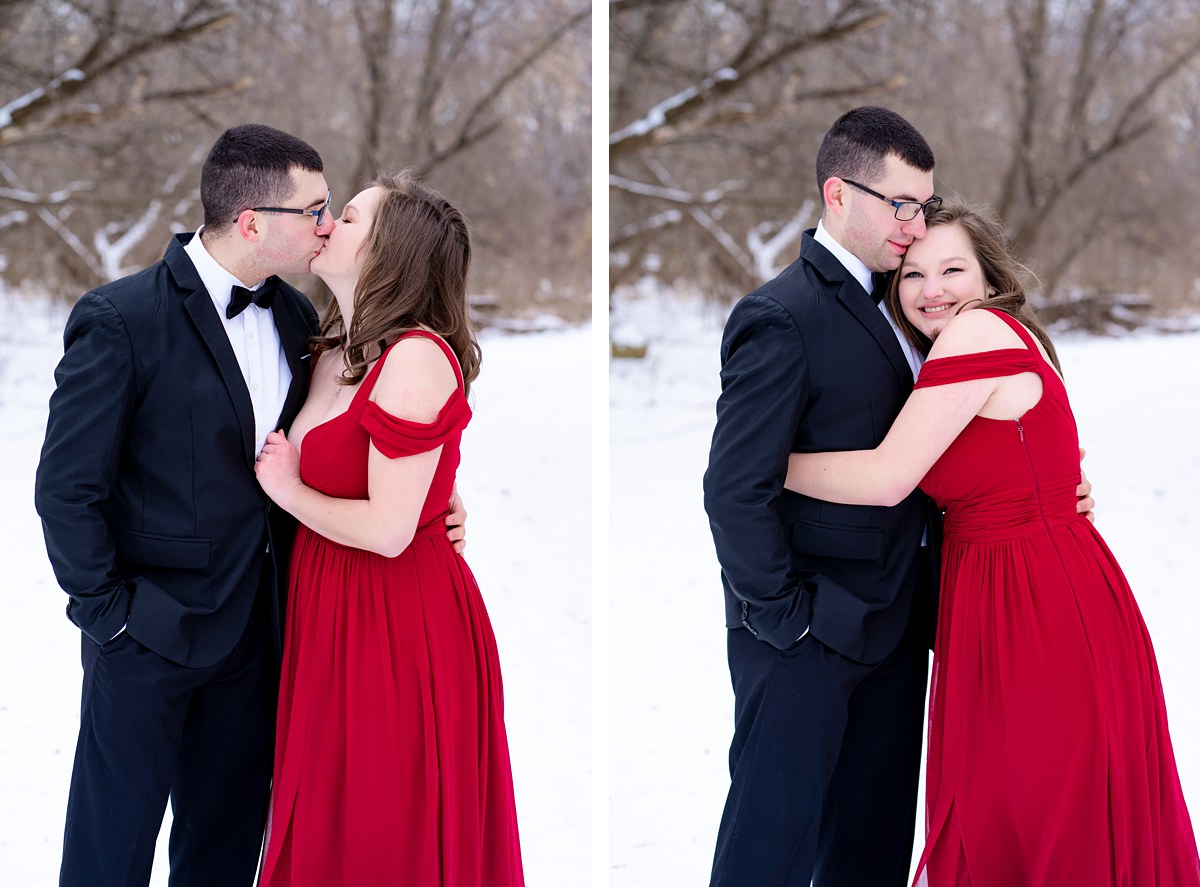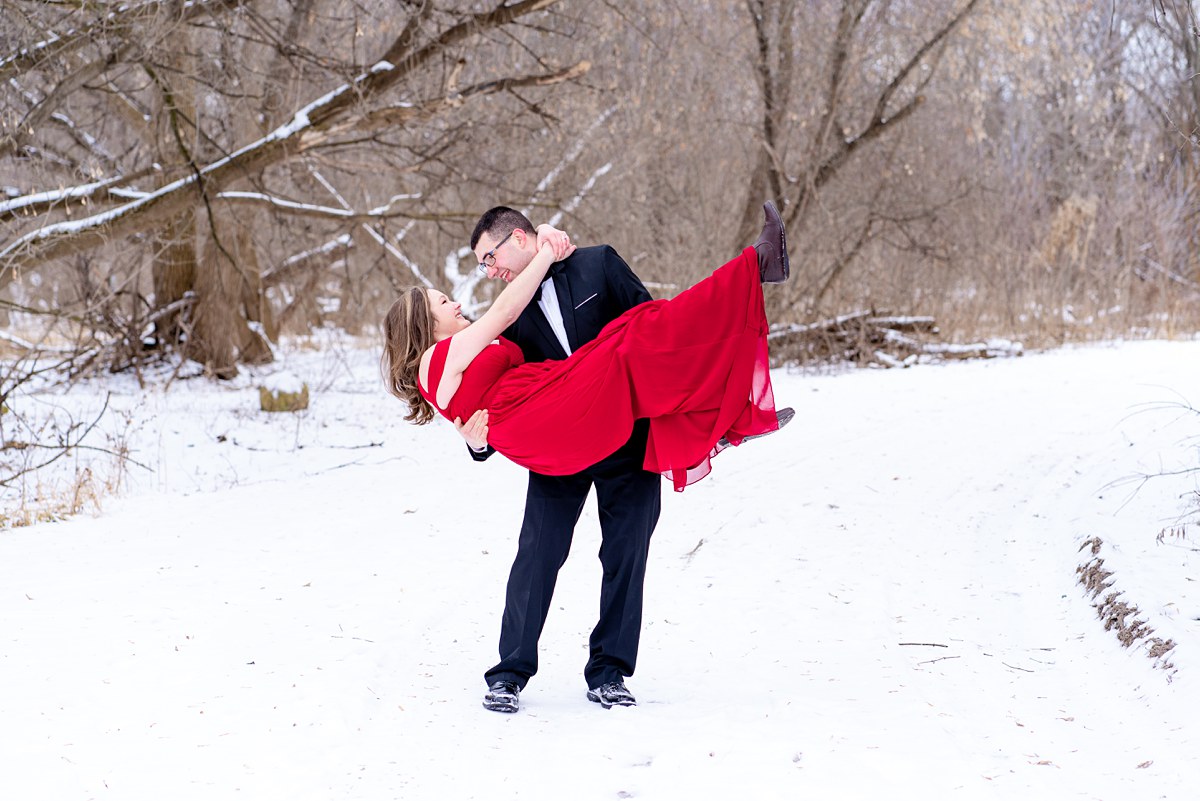 What five words best describes her?
Pretty, intelligent, funny, caring, and thoughtful