Meet the newest Mr. and Mrs. Harris! We had THE BEST DAY celebrating with their friends and family! From my first wedding at St. Mary's to the beautiful ballroom at the Temple Theater! Their wedding party was a complete riot, lots of fun and goofy shots over and over all day, I commend them all for their willingness to participate in my shenanigans <3 Best wishes to this adorable couple!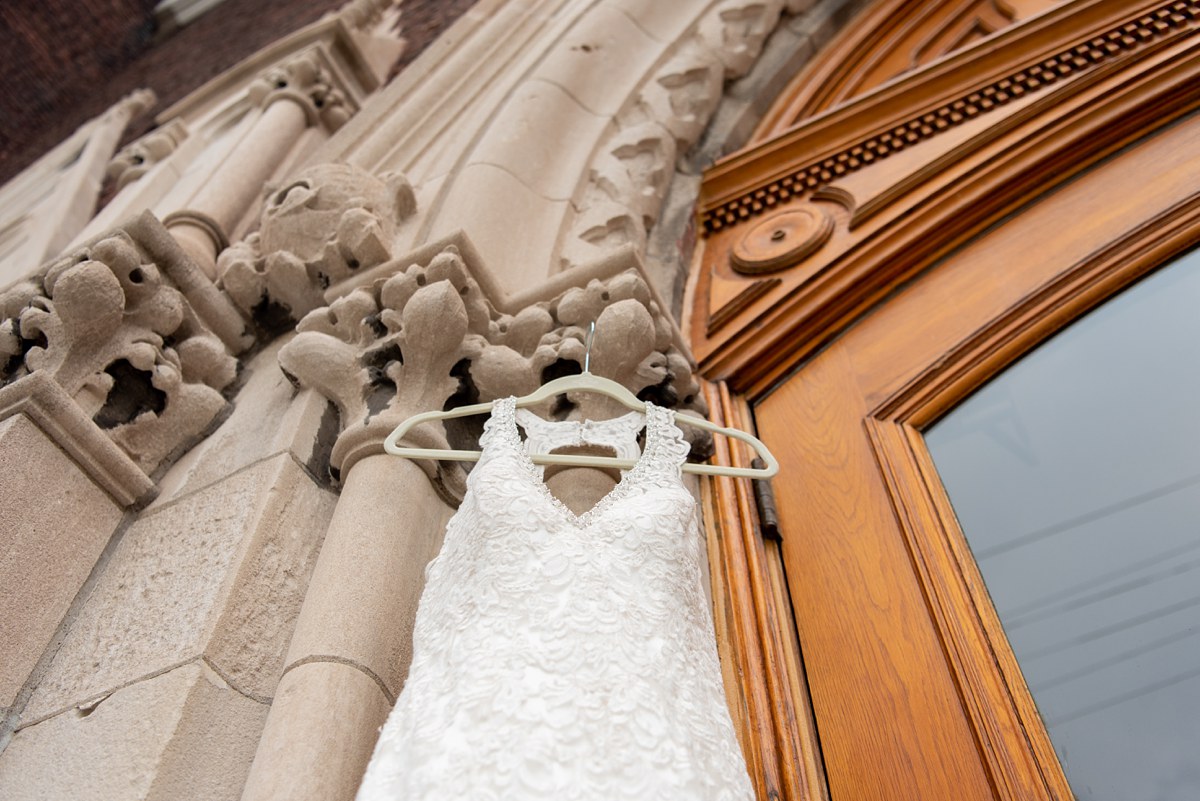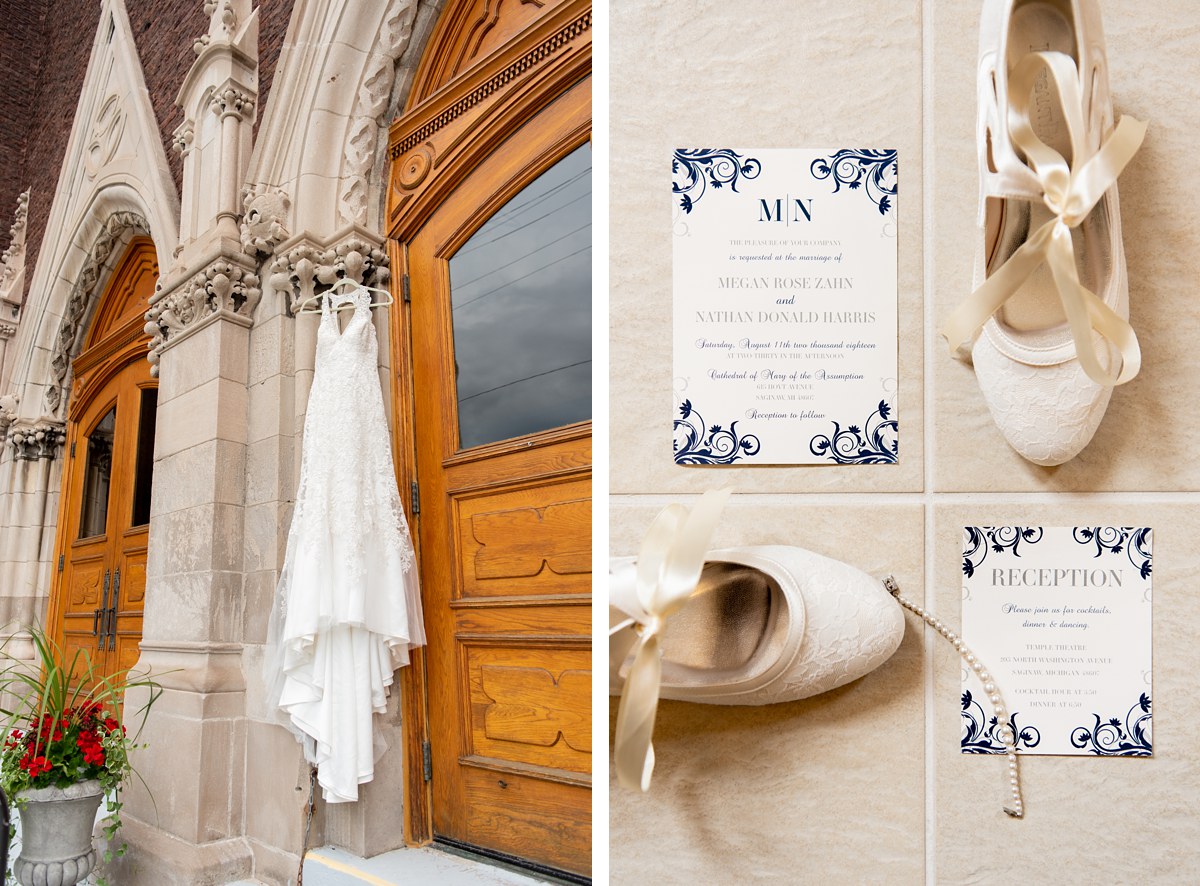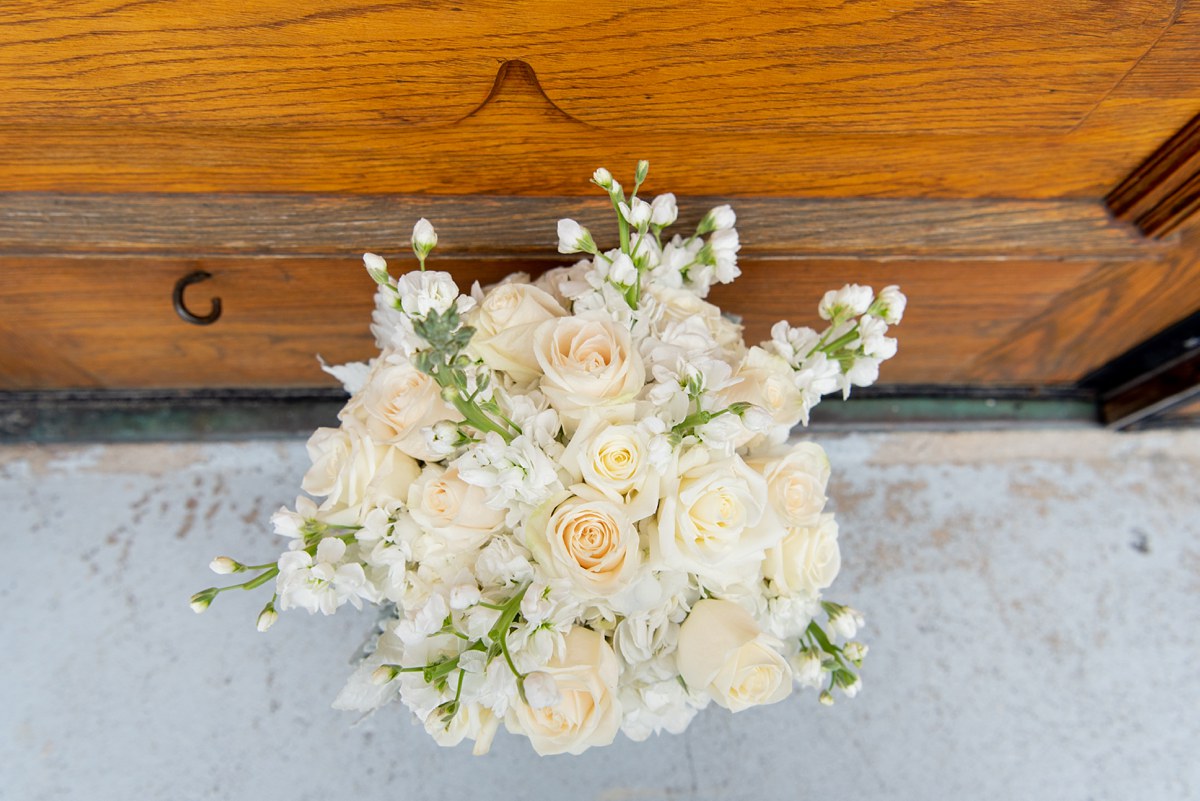 How did you meet?
Nathan : High School Spring Fever (my Junior year, her Sophomore year)
Megan : Nathan and I met at Heritage High School during Spring Fever. It was my Sophomore year and Nate's Junior year of school. I was just learning how to play catch with a lacrosse stick and I was terrible. Nate kept walking in my way trying to catch my attention. It worked!!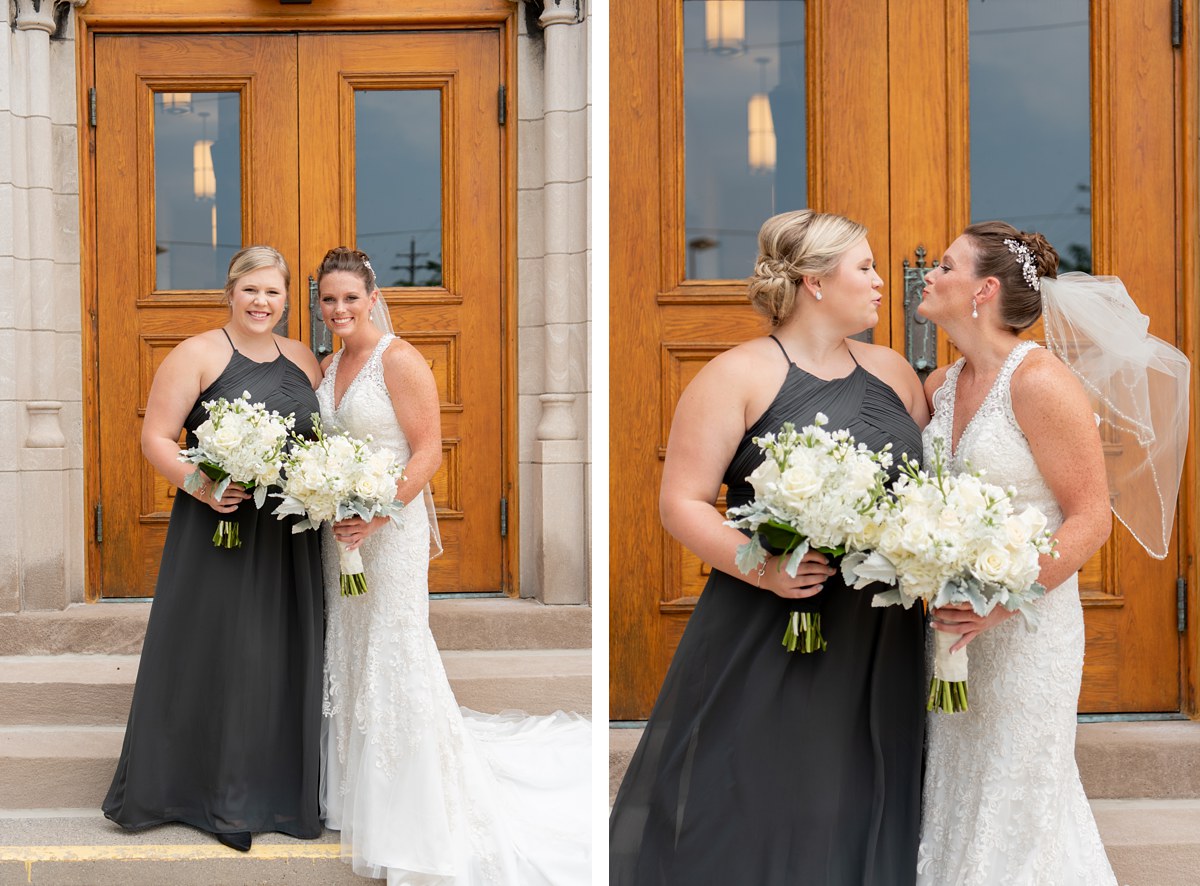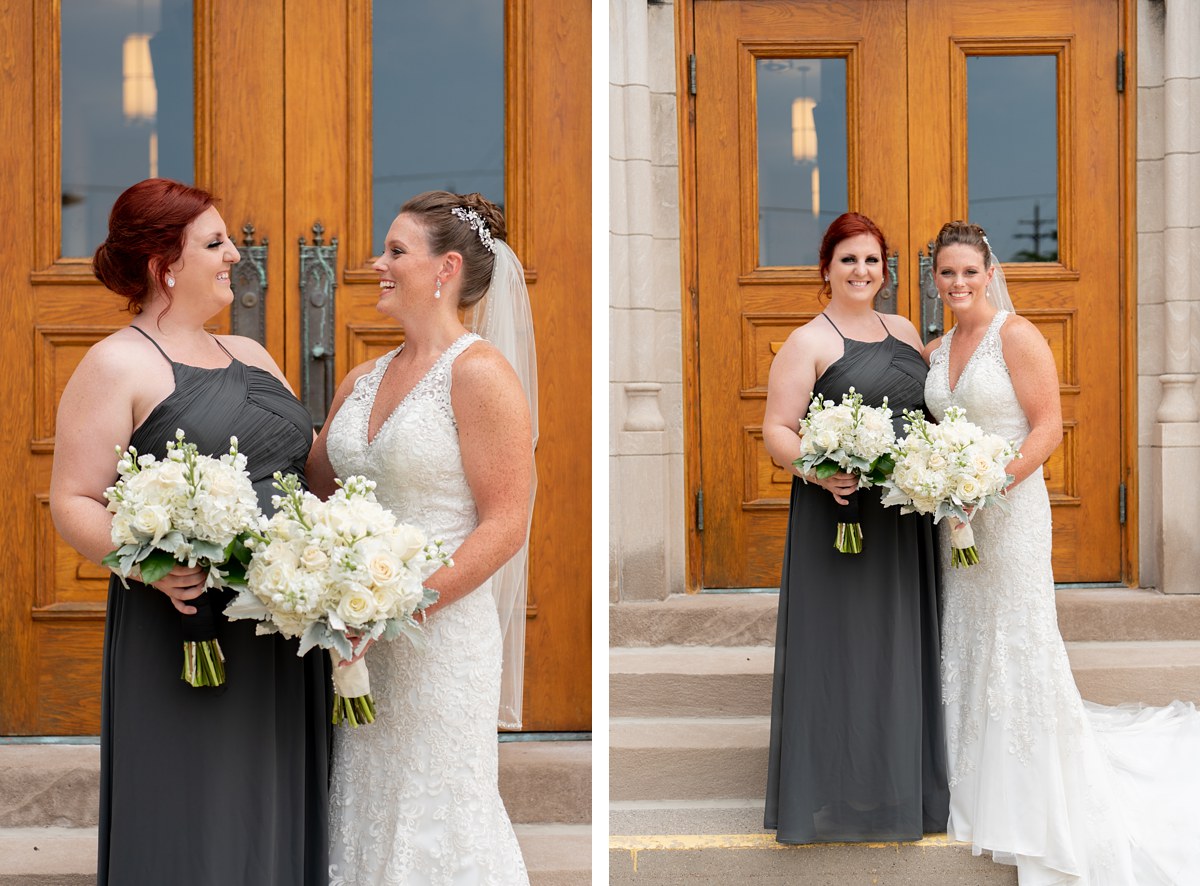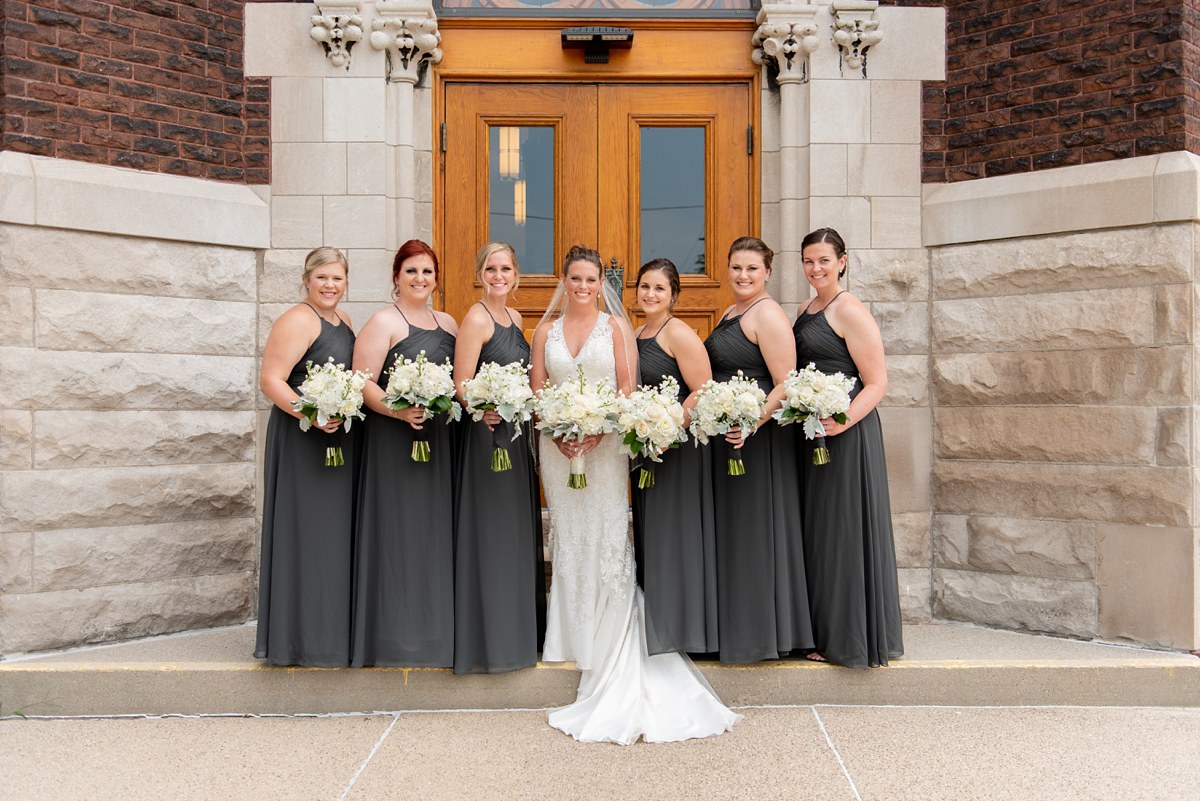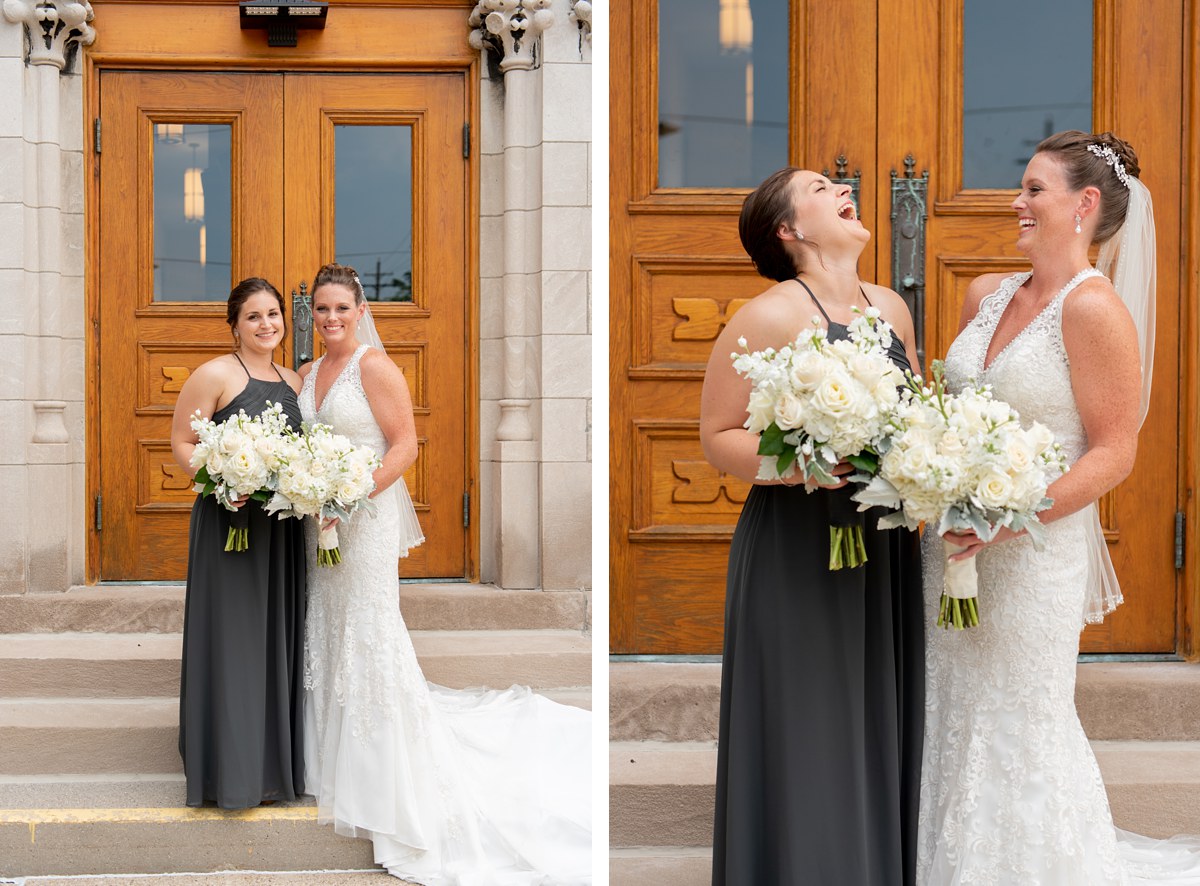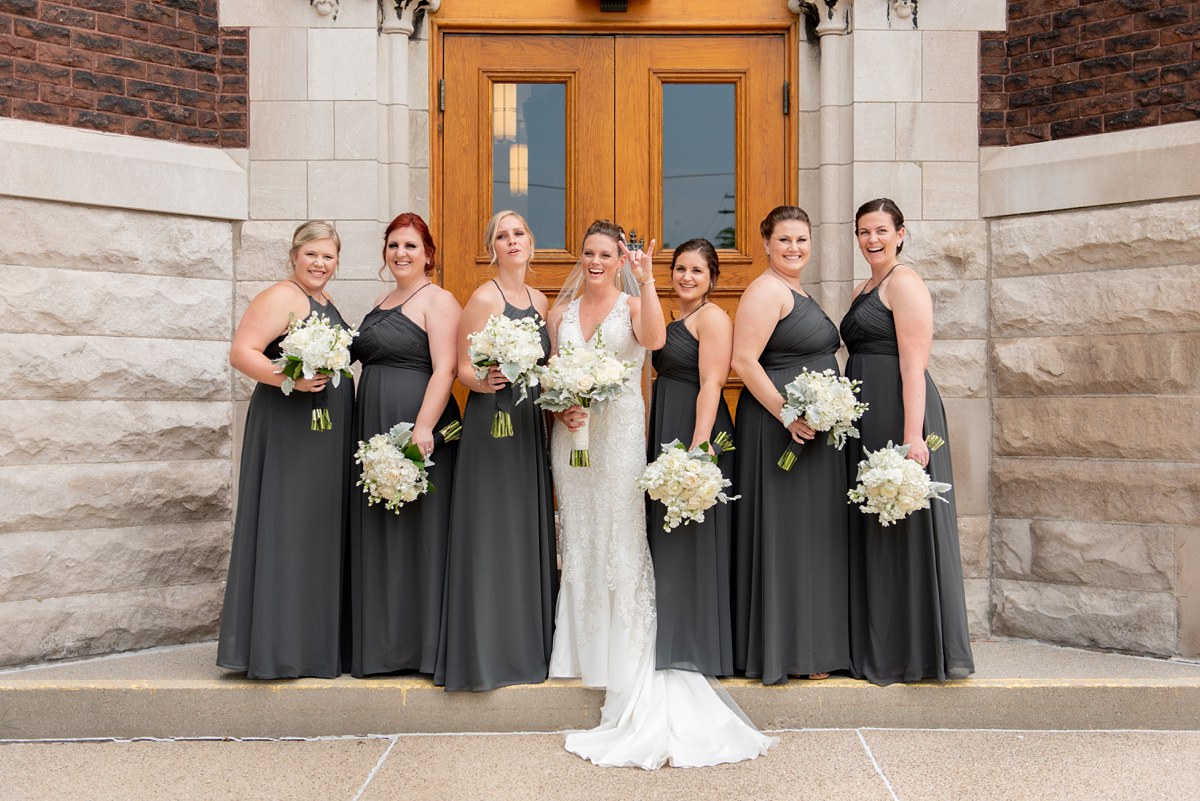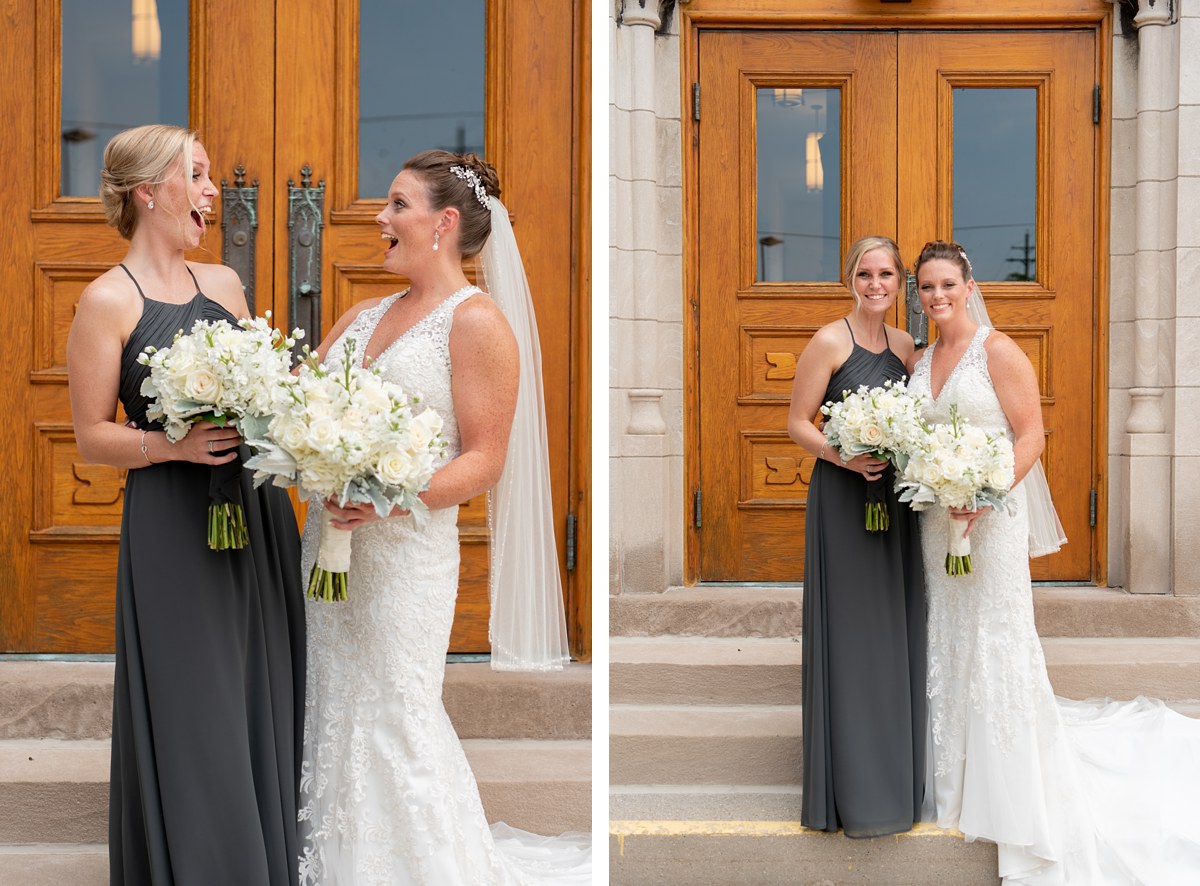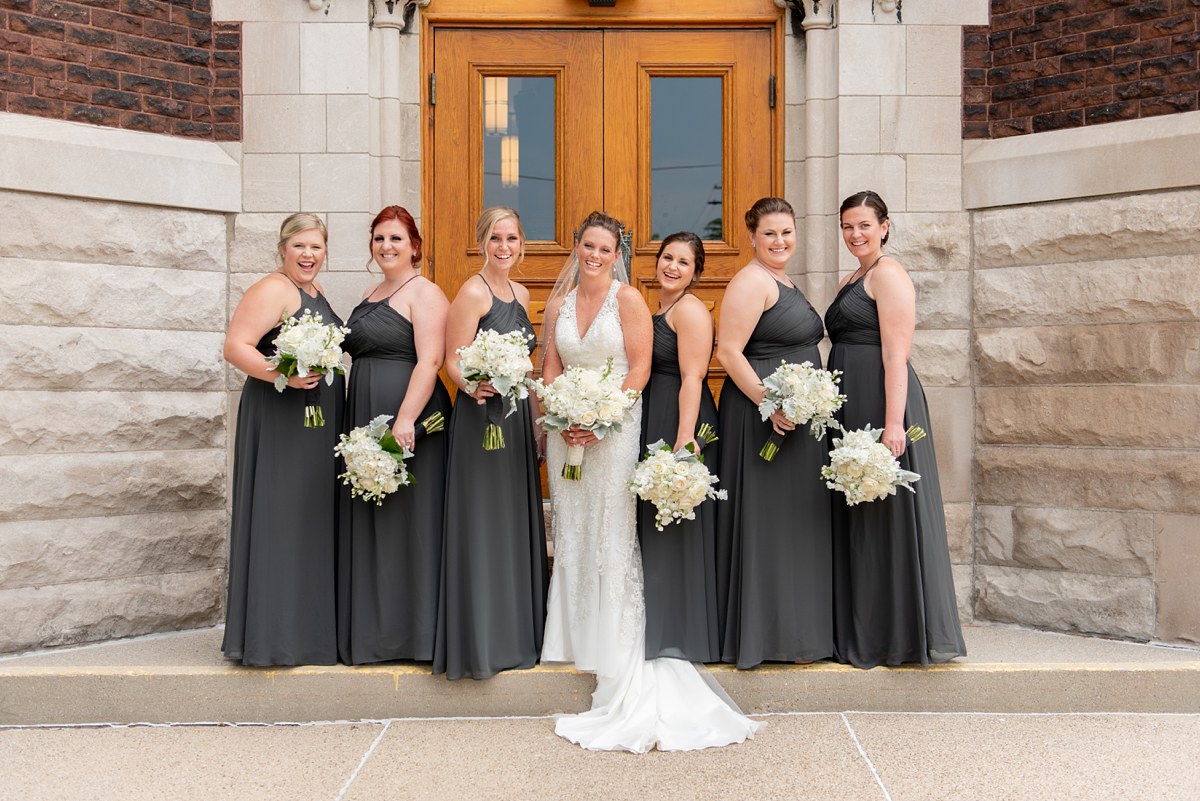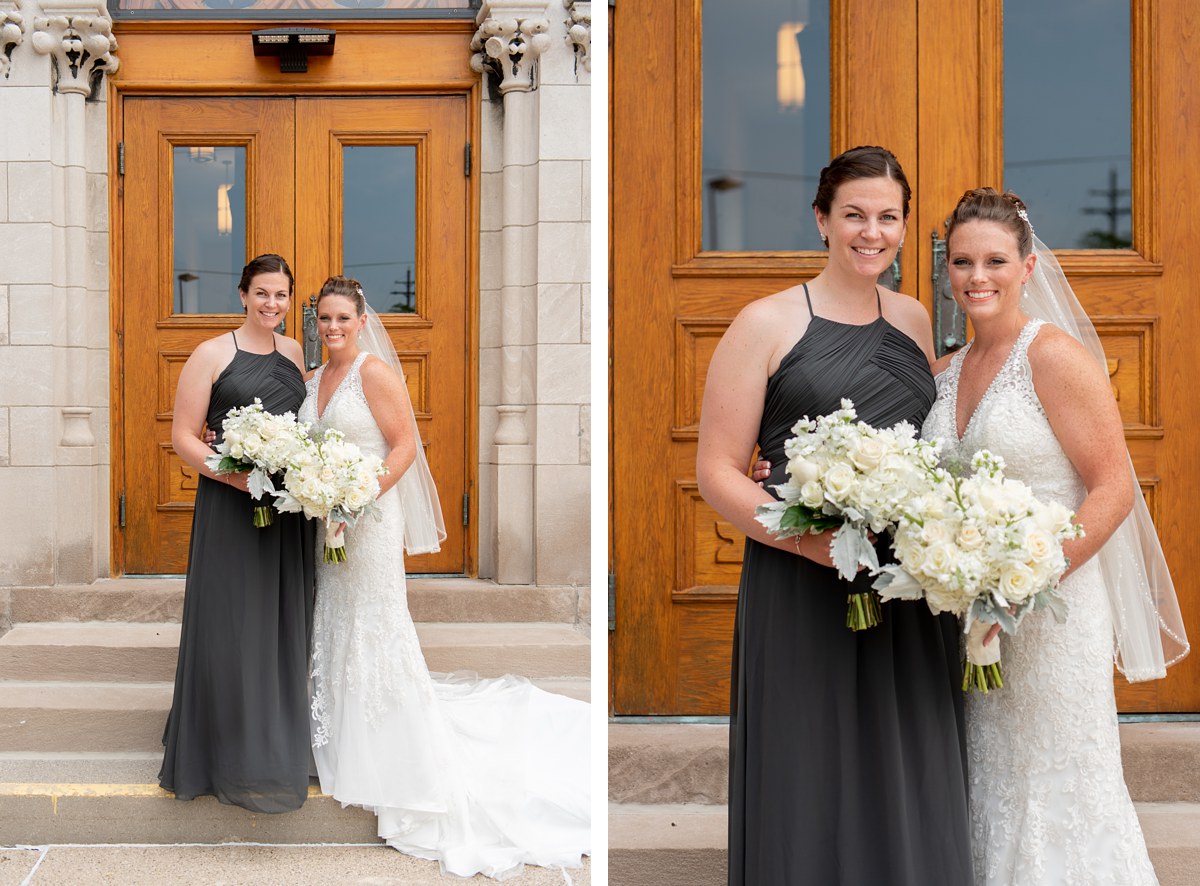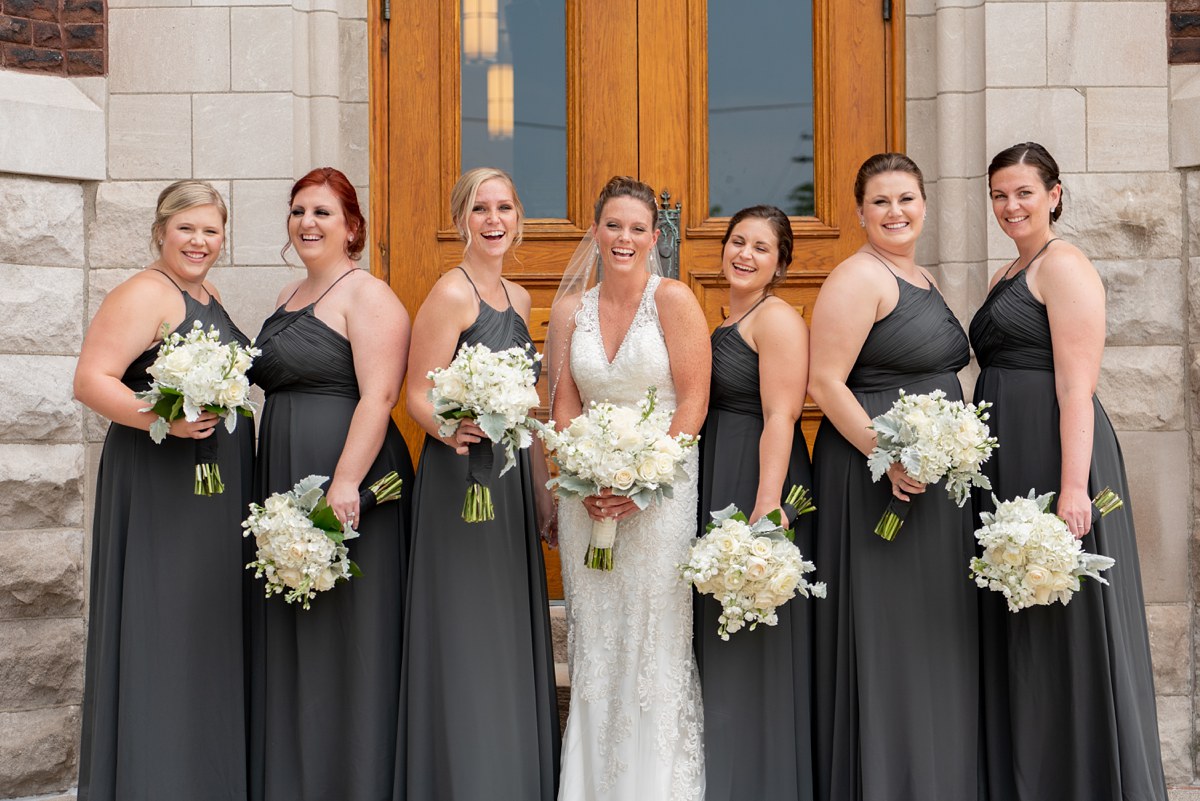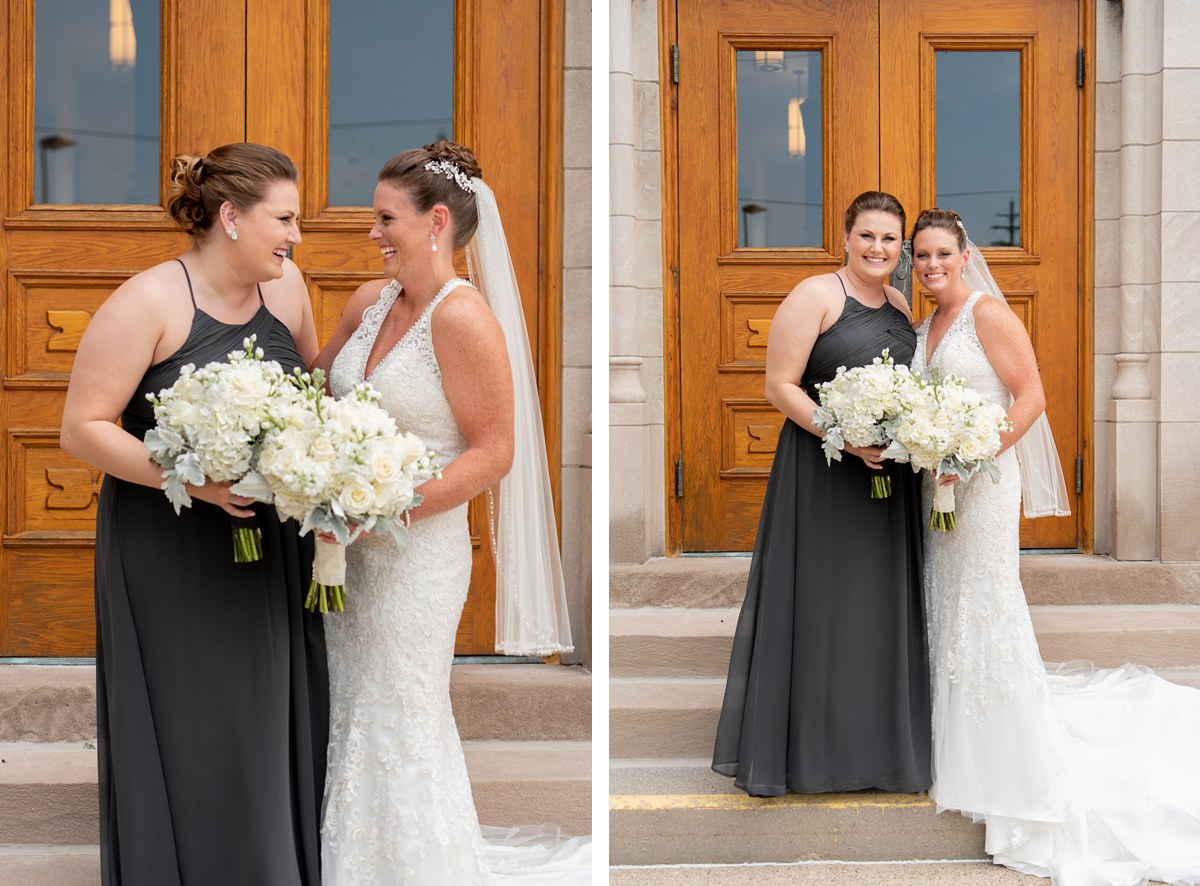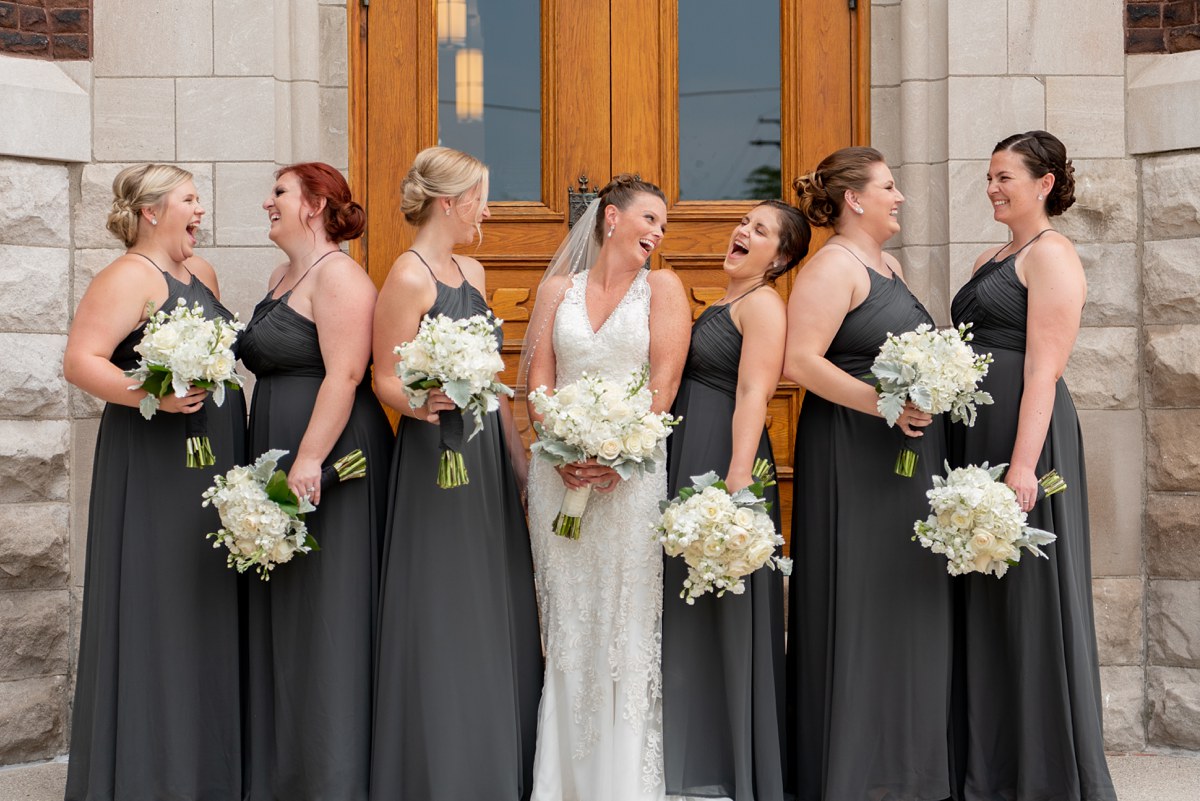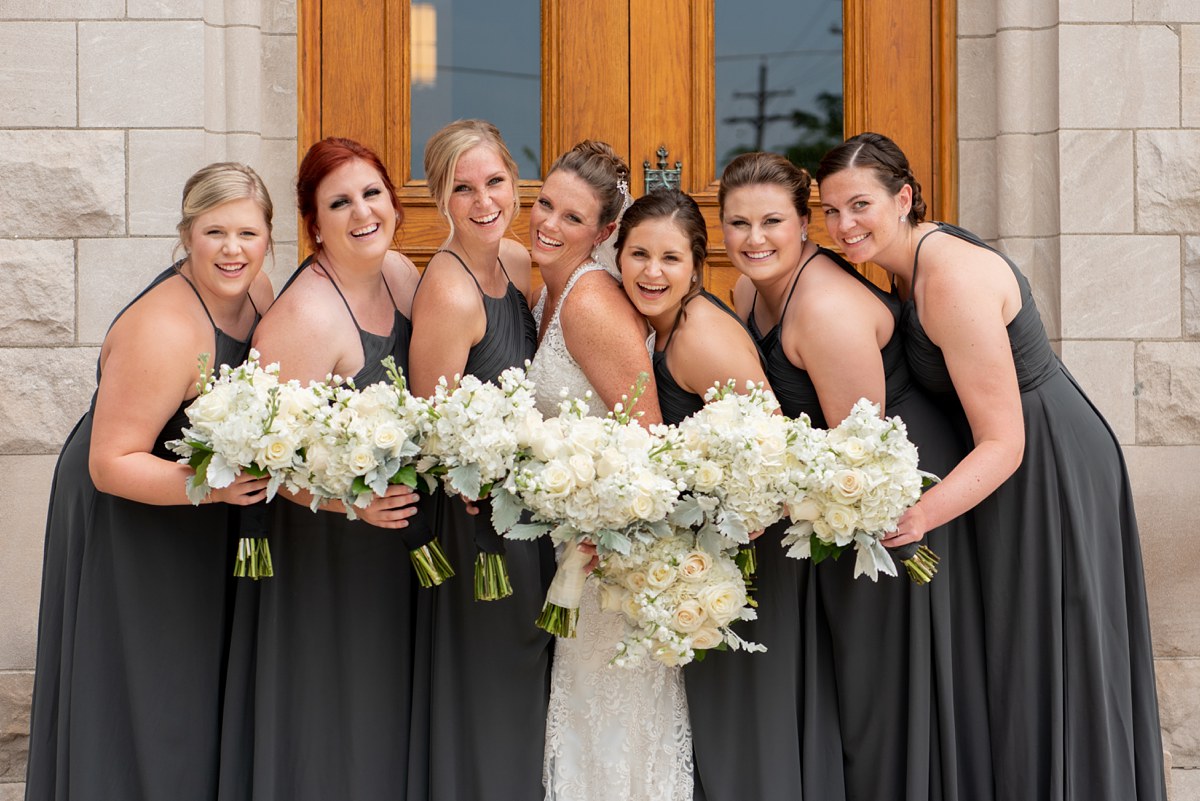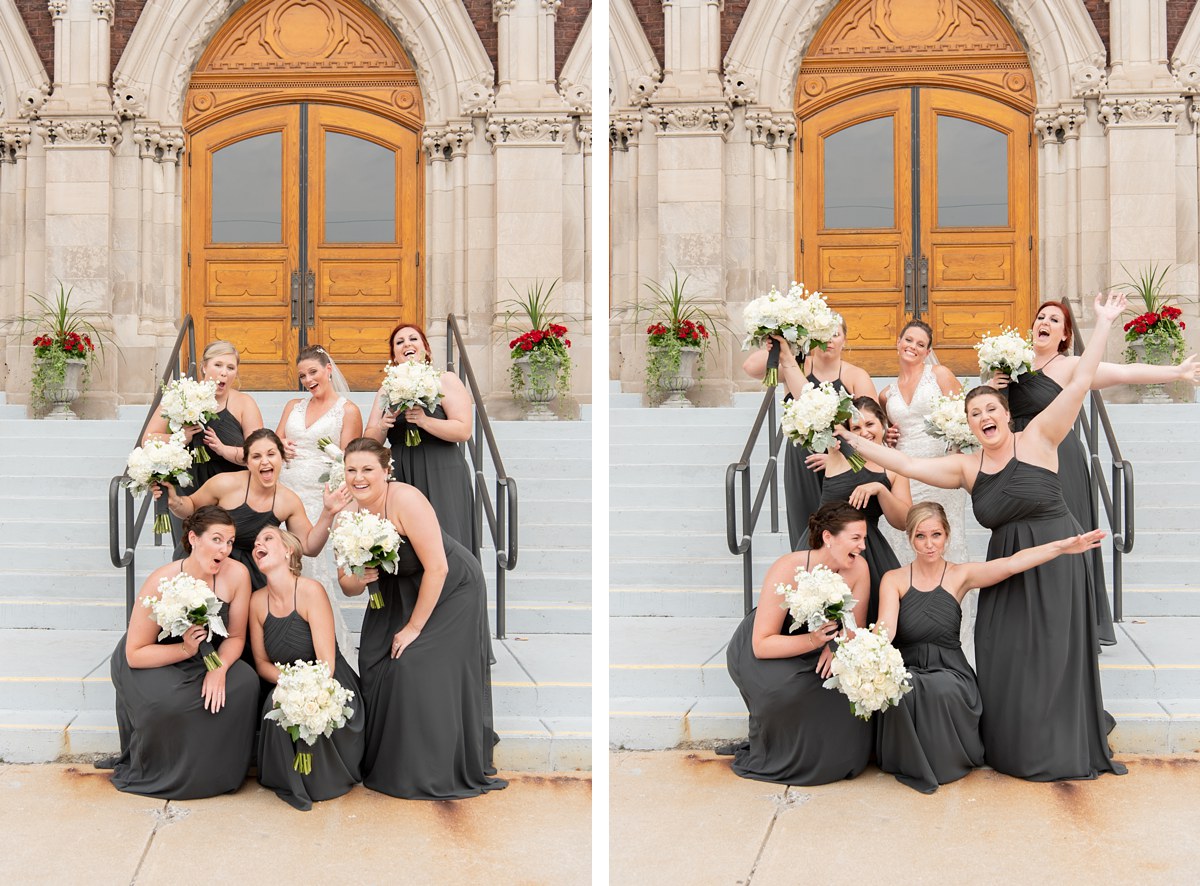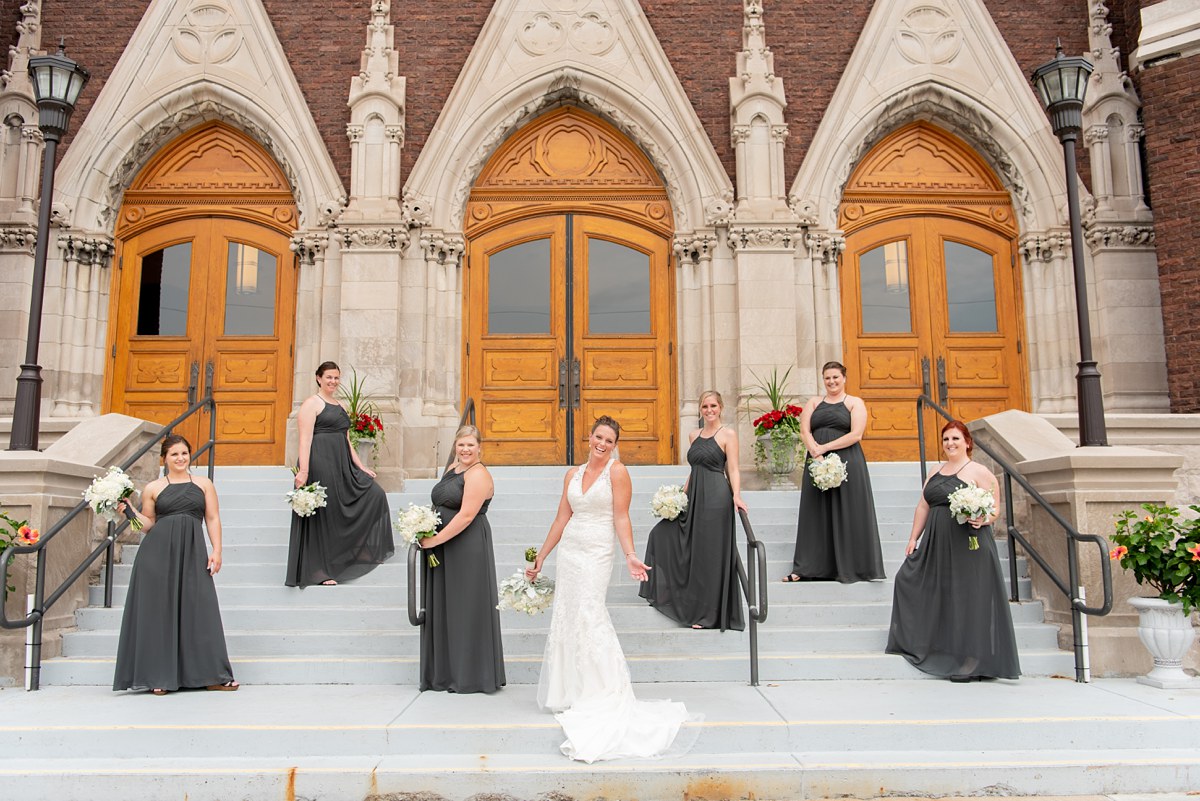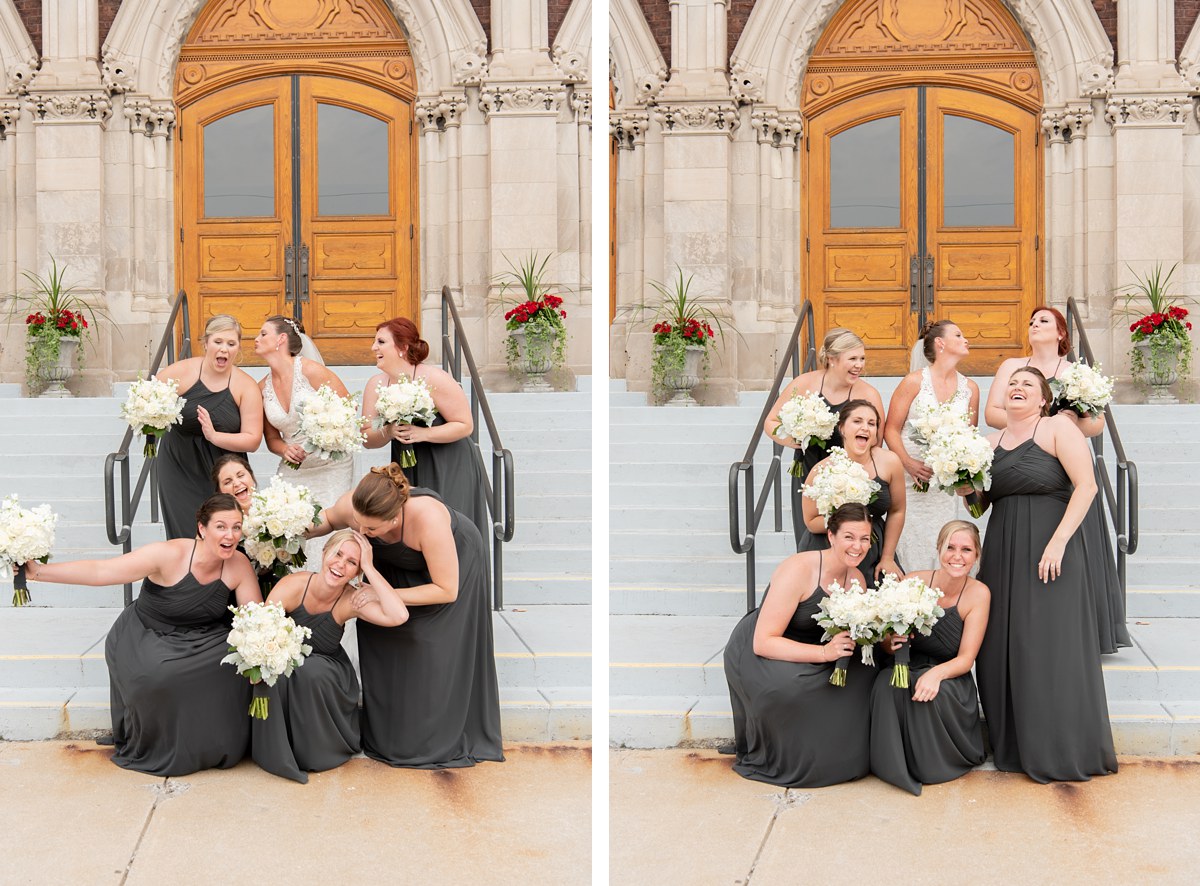 How long did you know each other before tying the knot?
Megan : We dated just over nine years before tying the knot. We got engaged after seven years and had to wait for a break in my schooling to get married.
Nathan : We knew each other for over 9 years. We were engaged after 7 years of dating, but decided to wait until 2018 to make it official.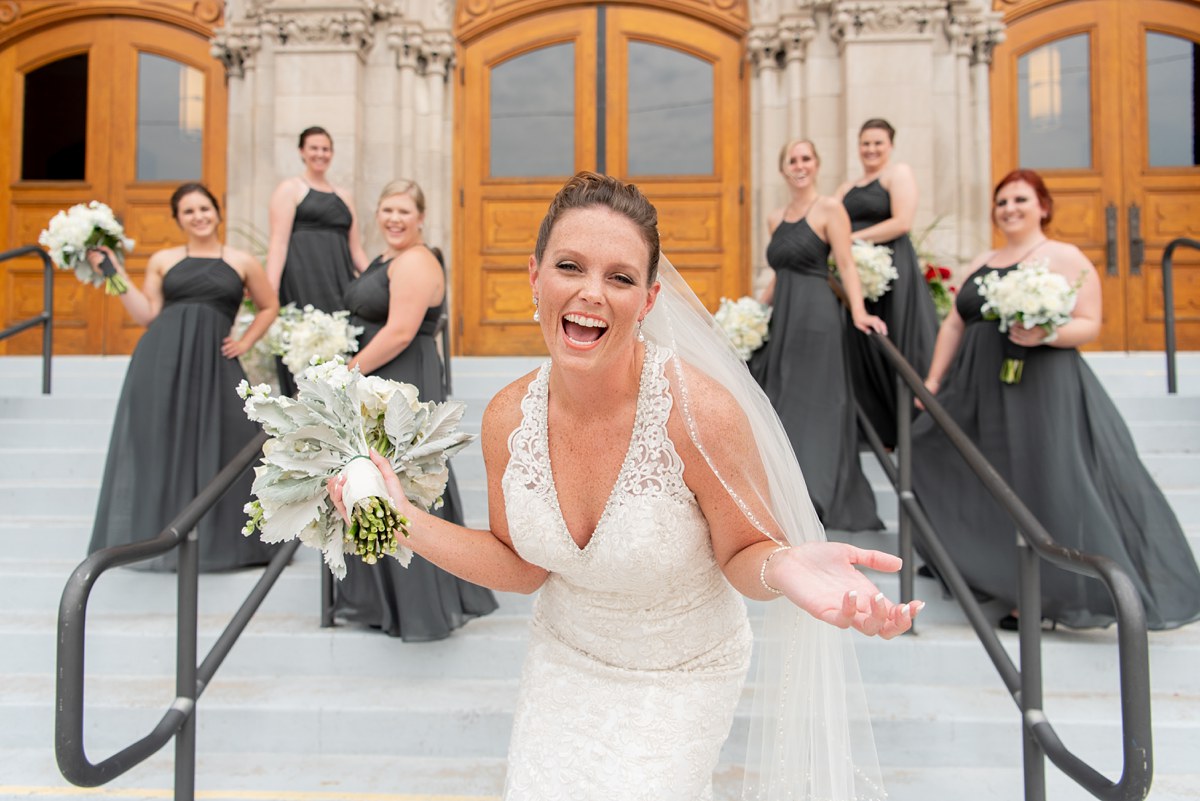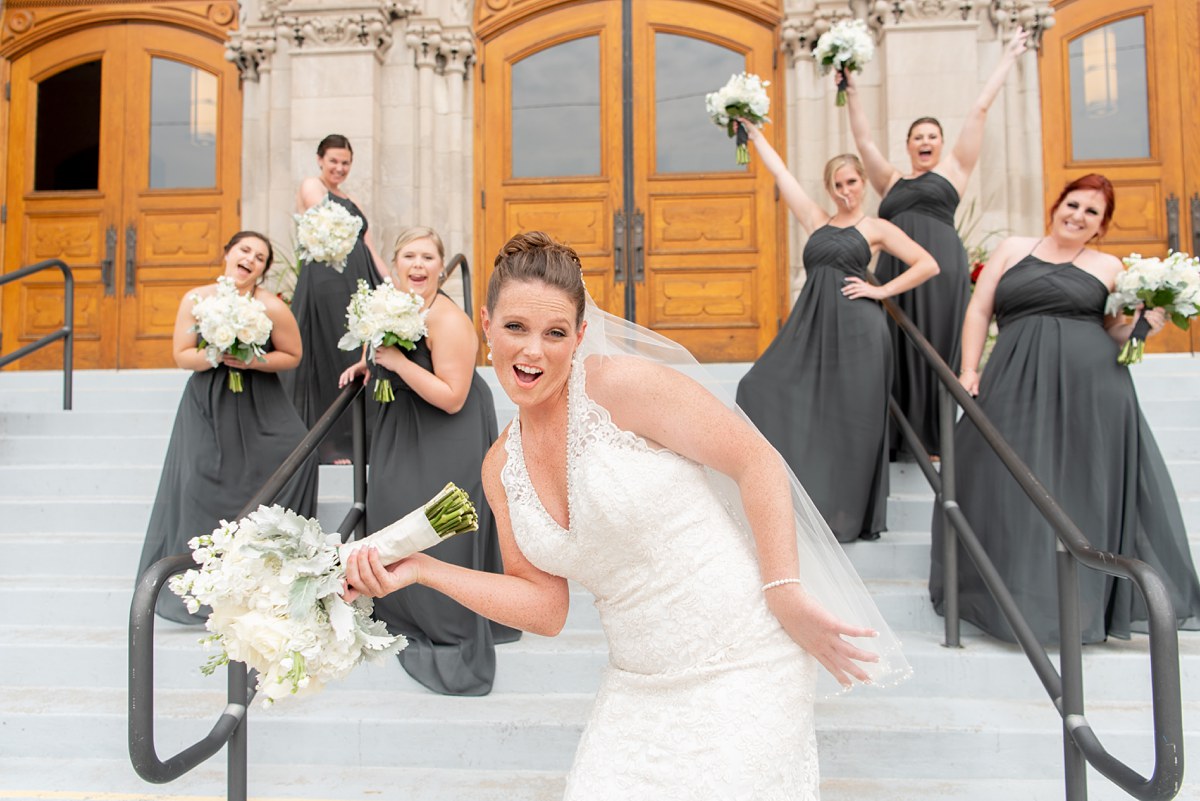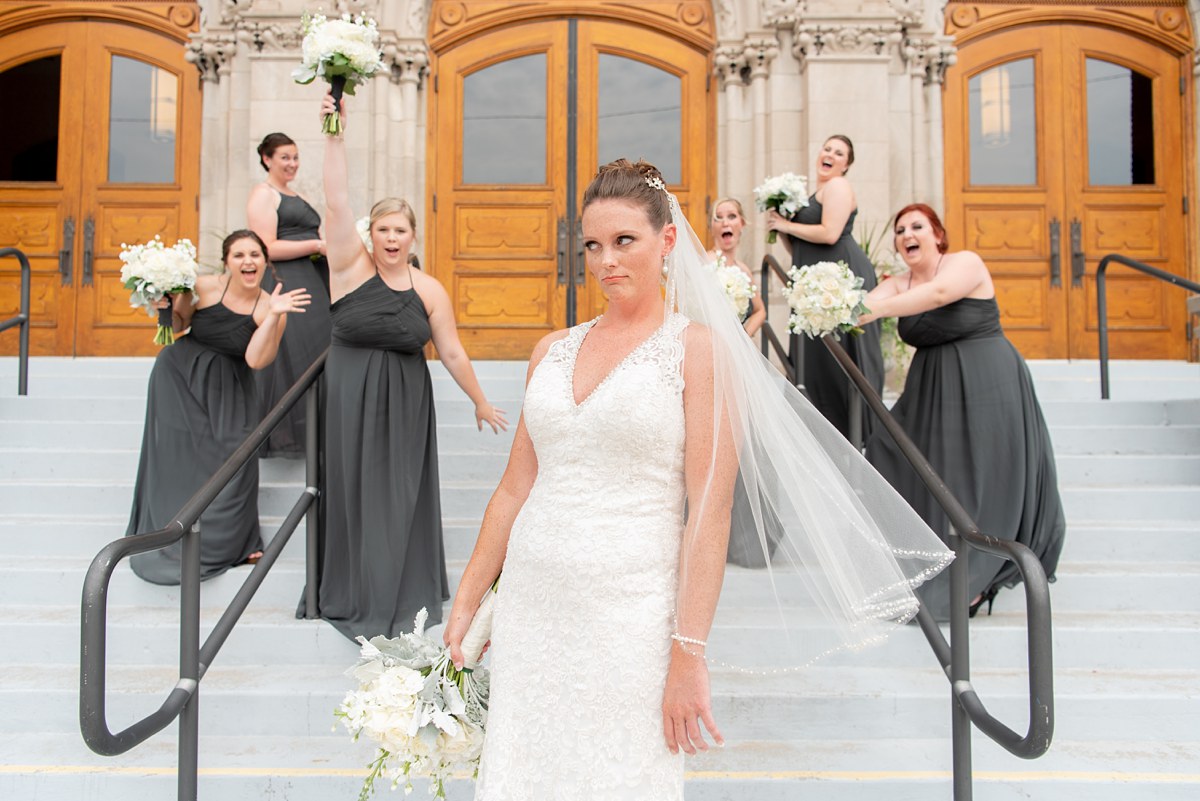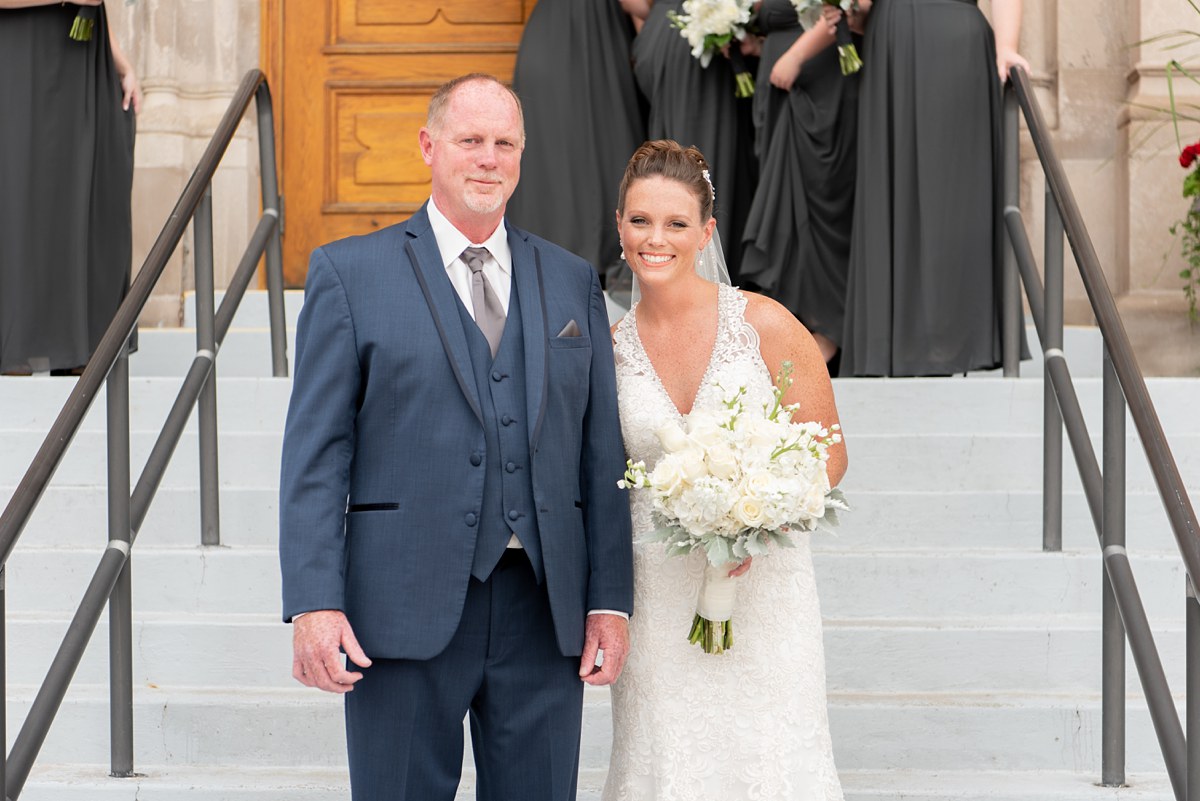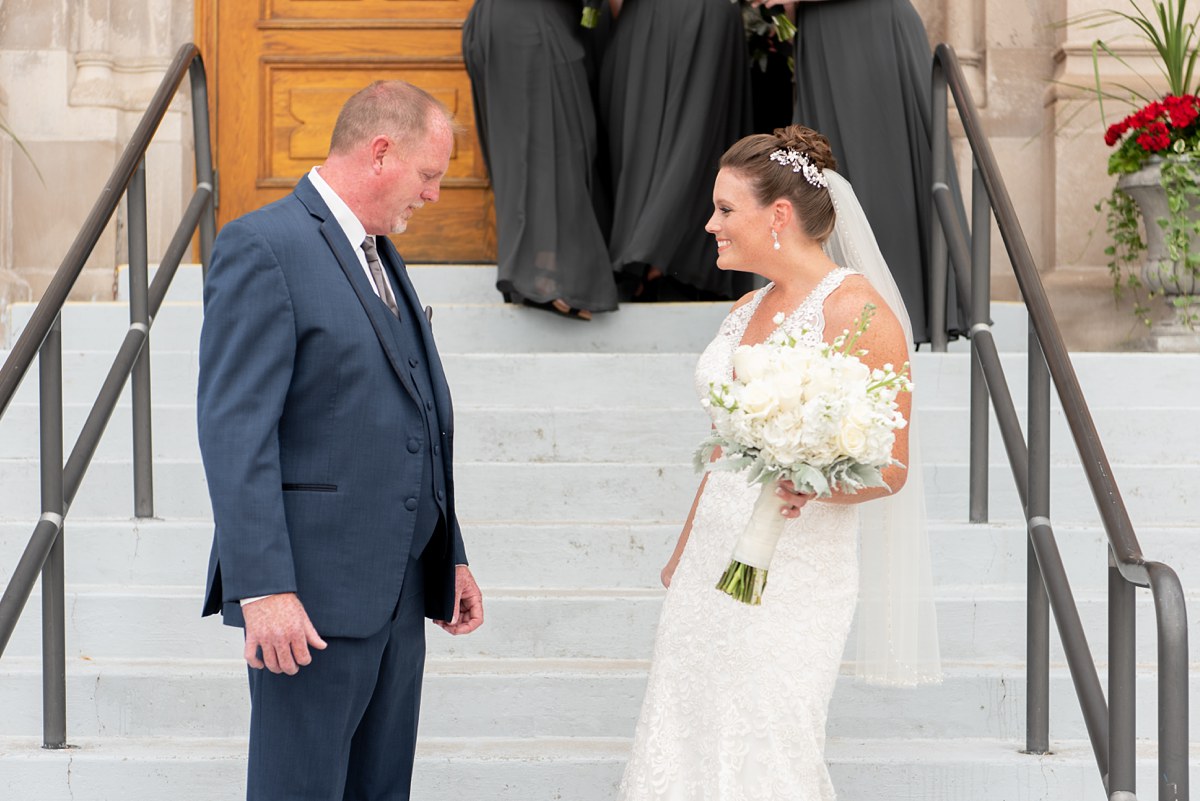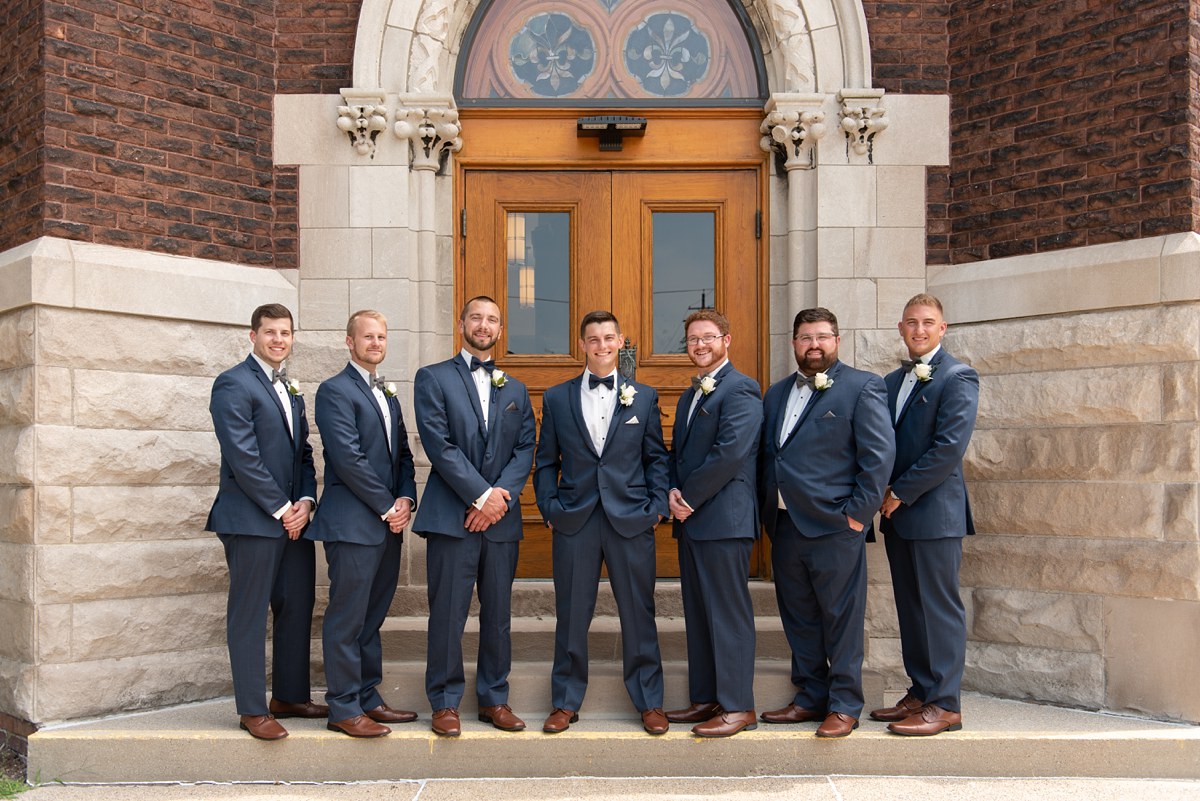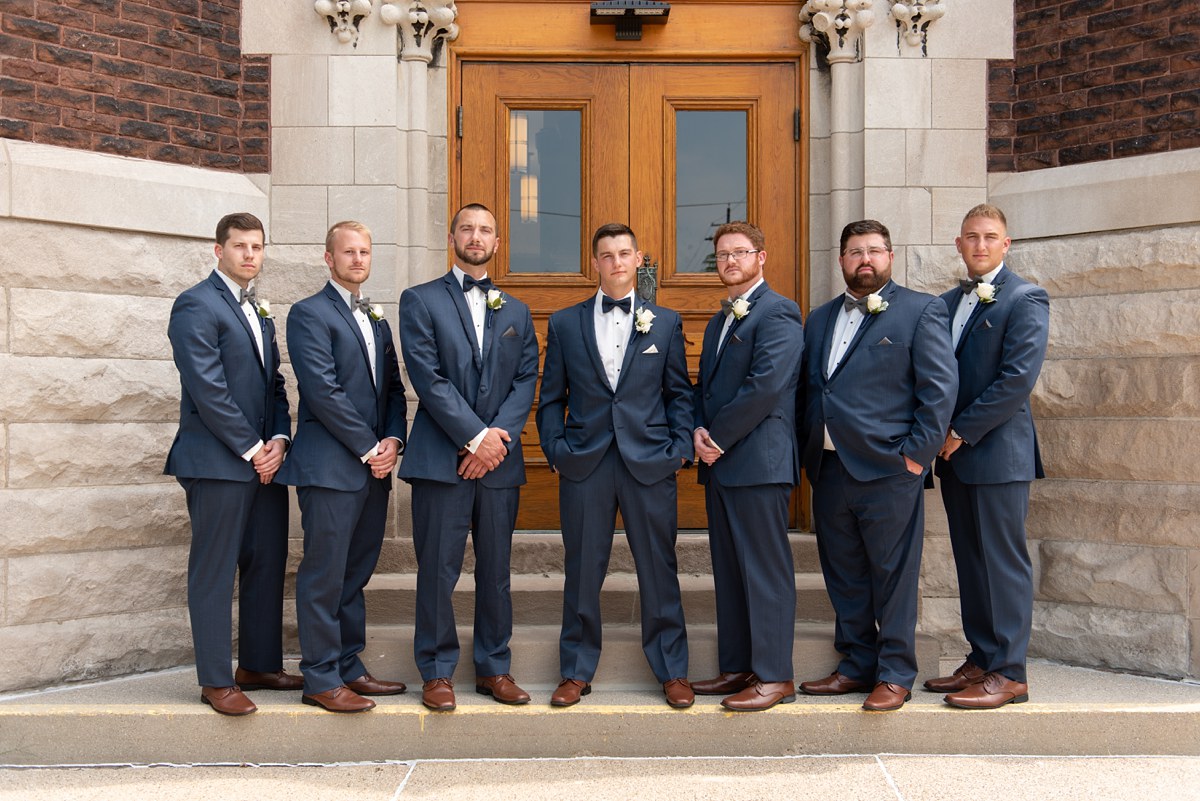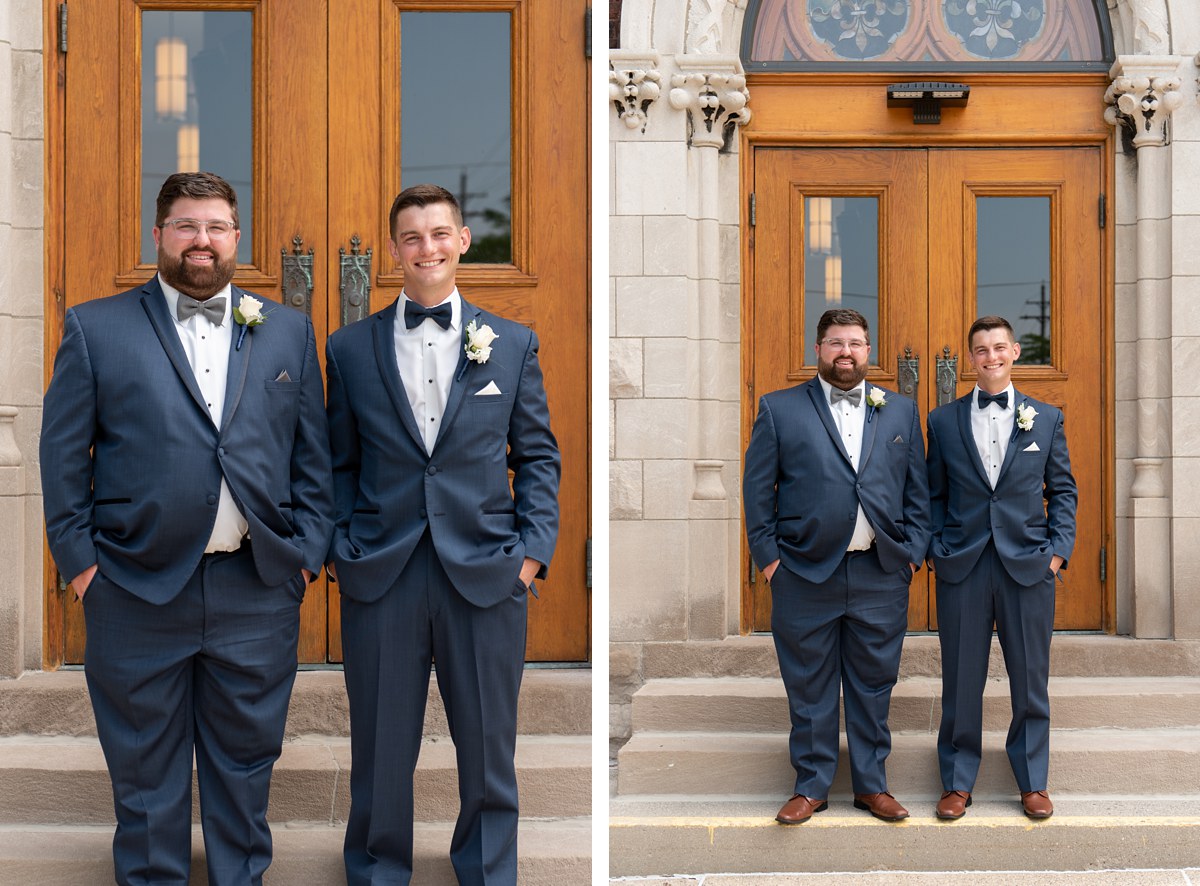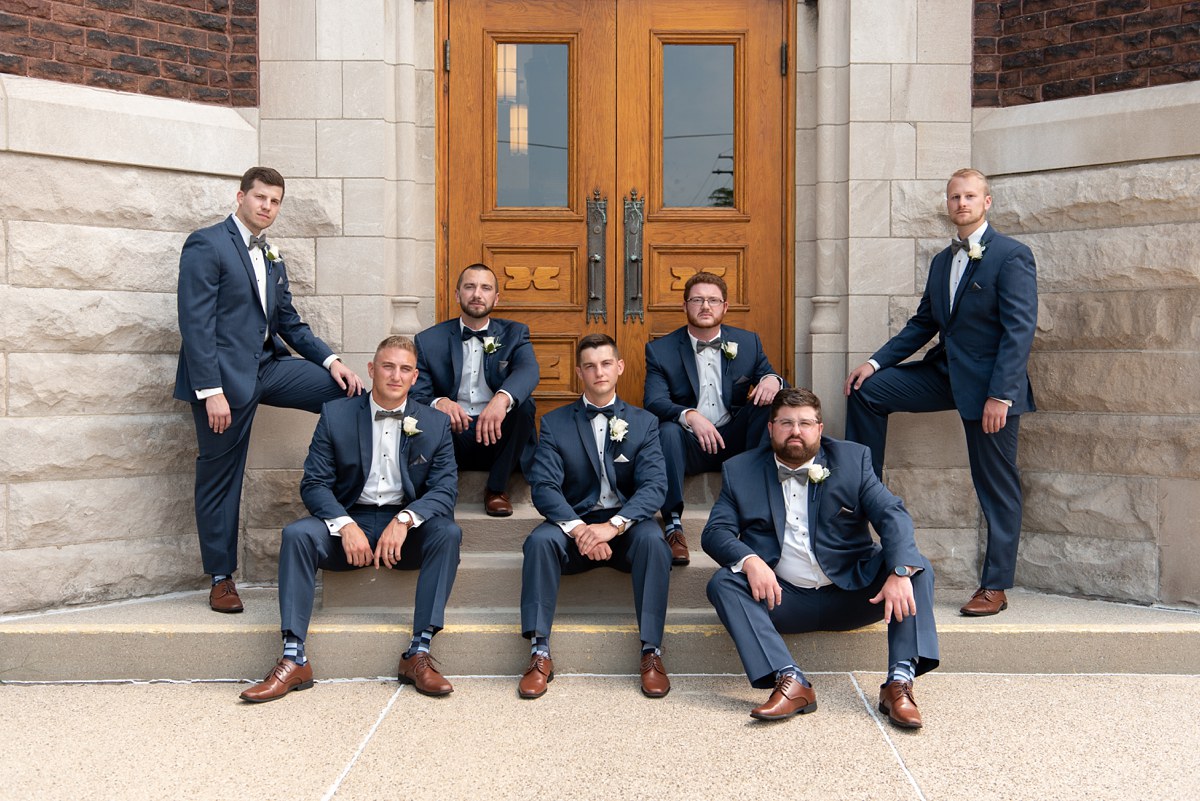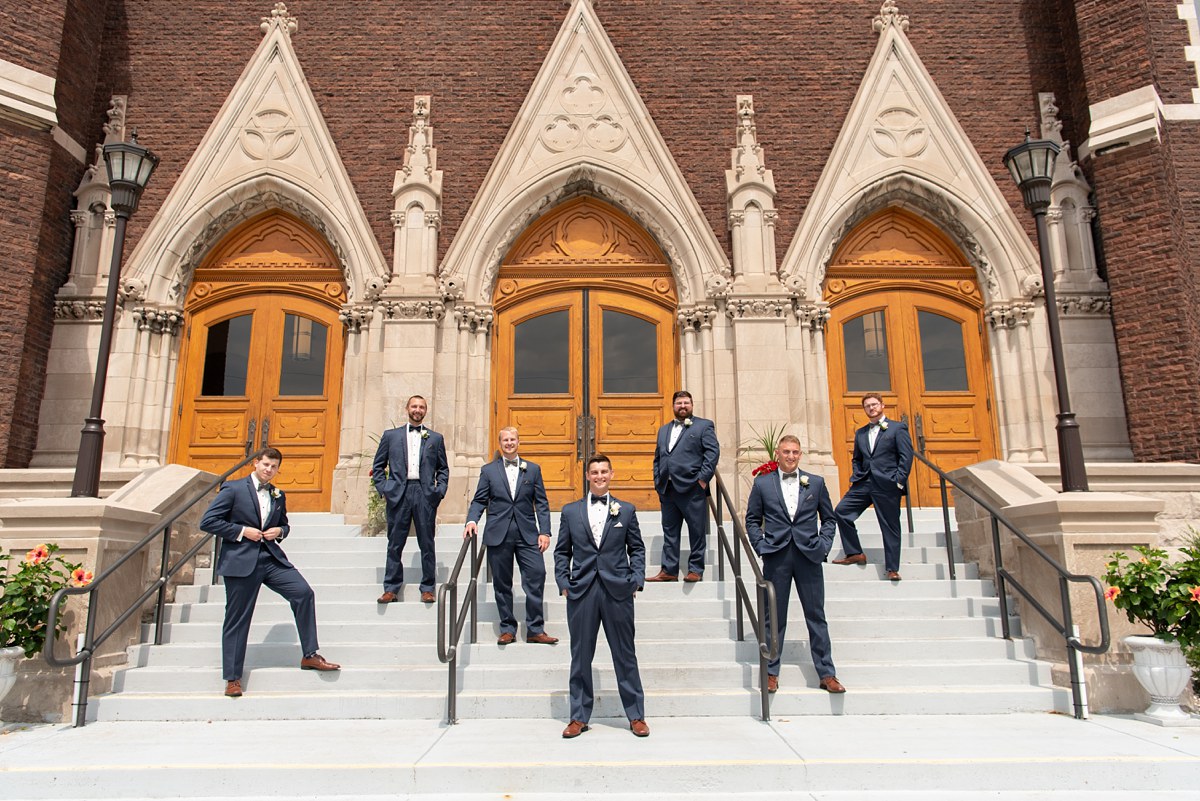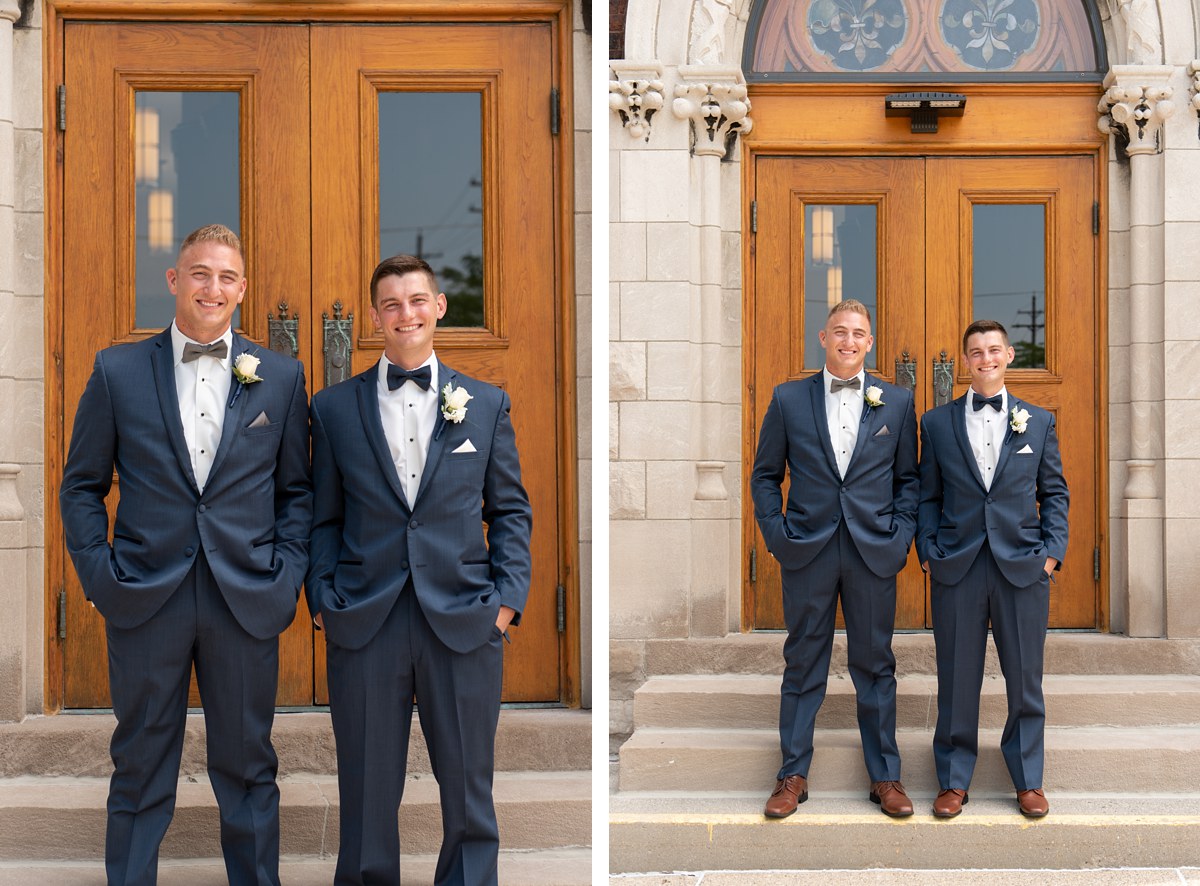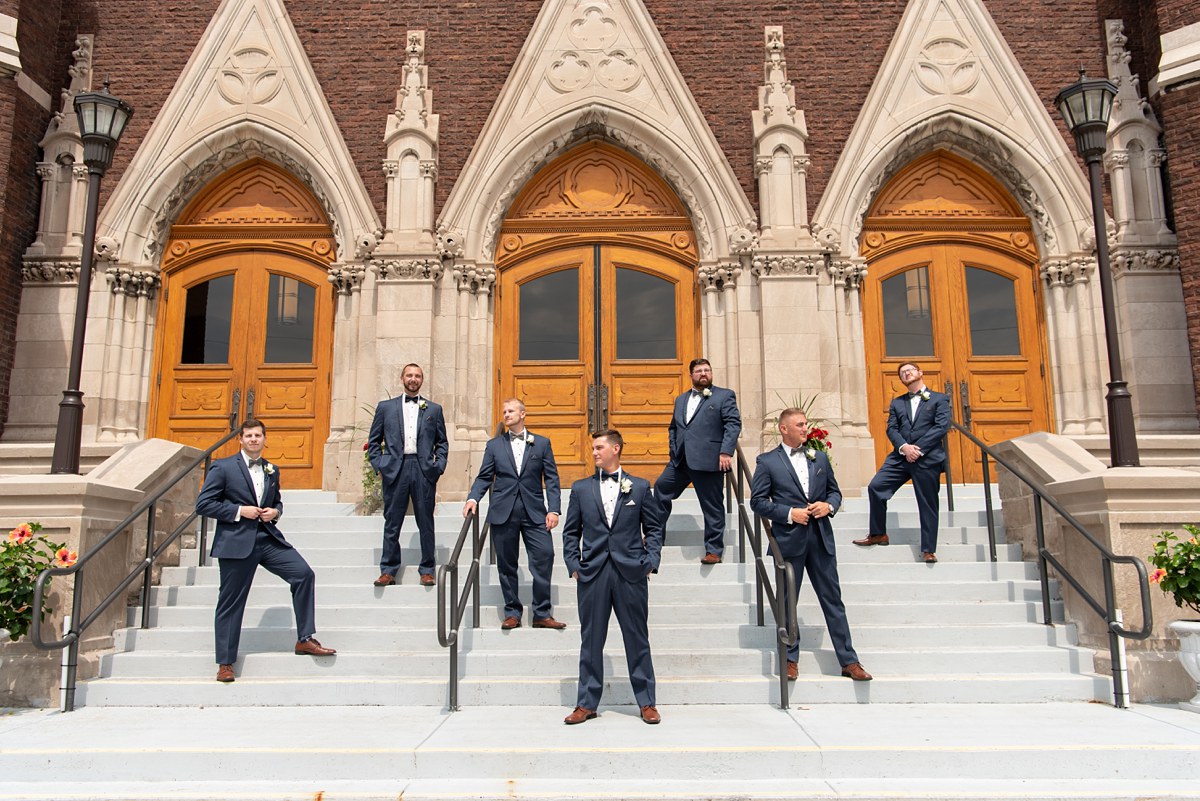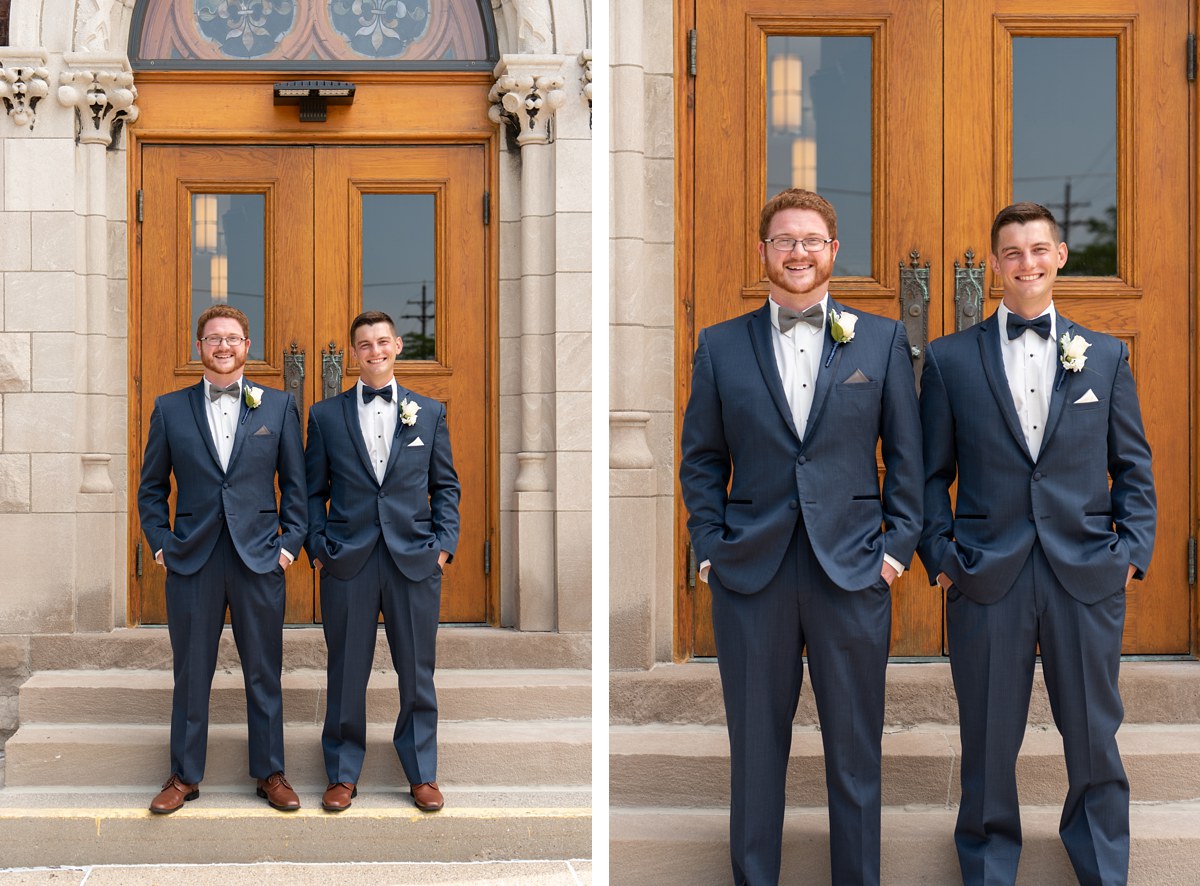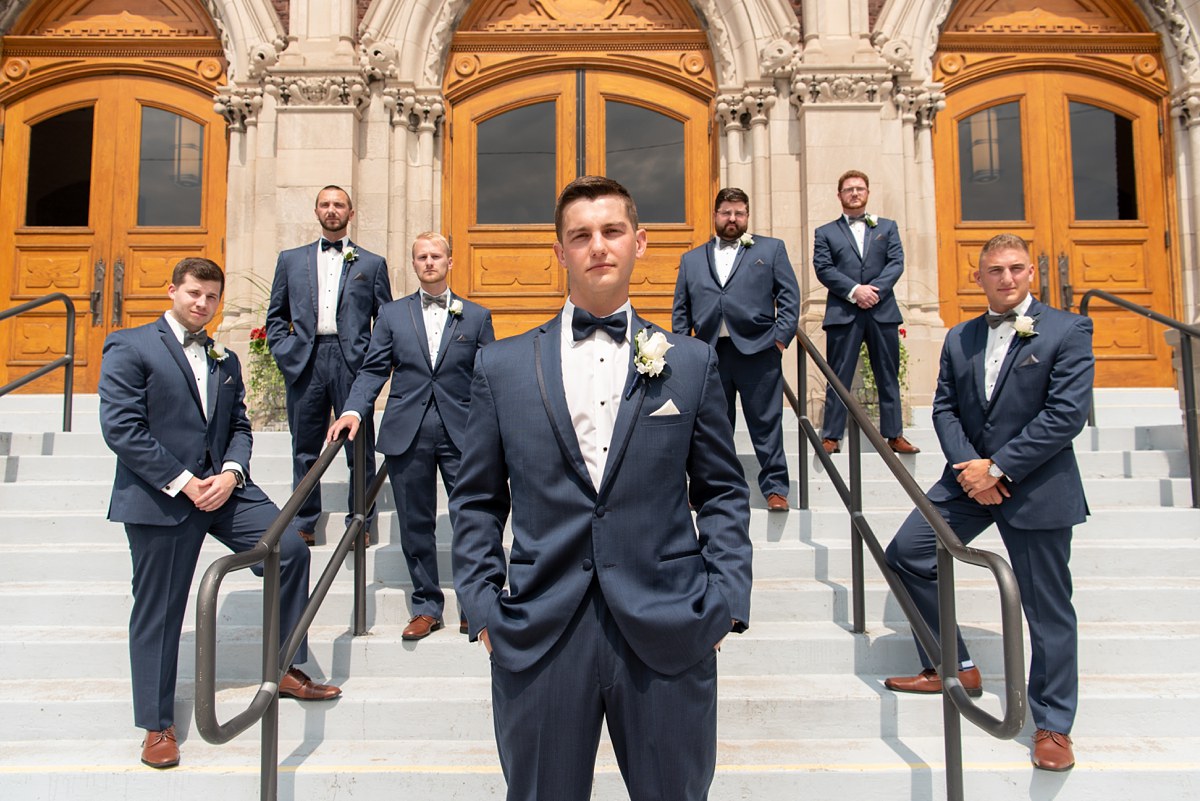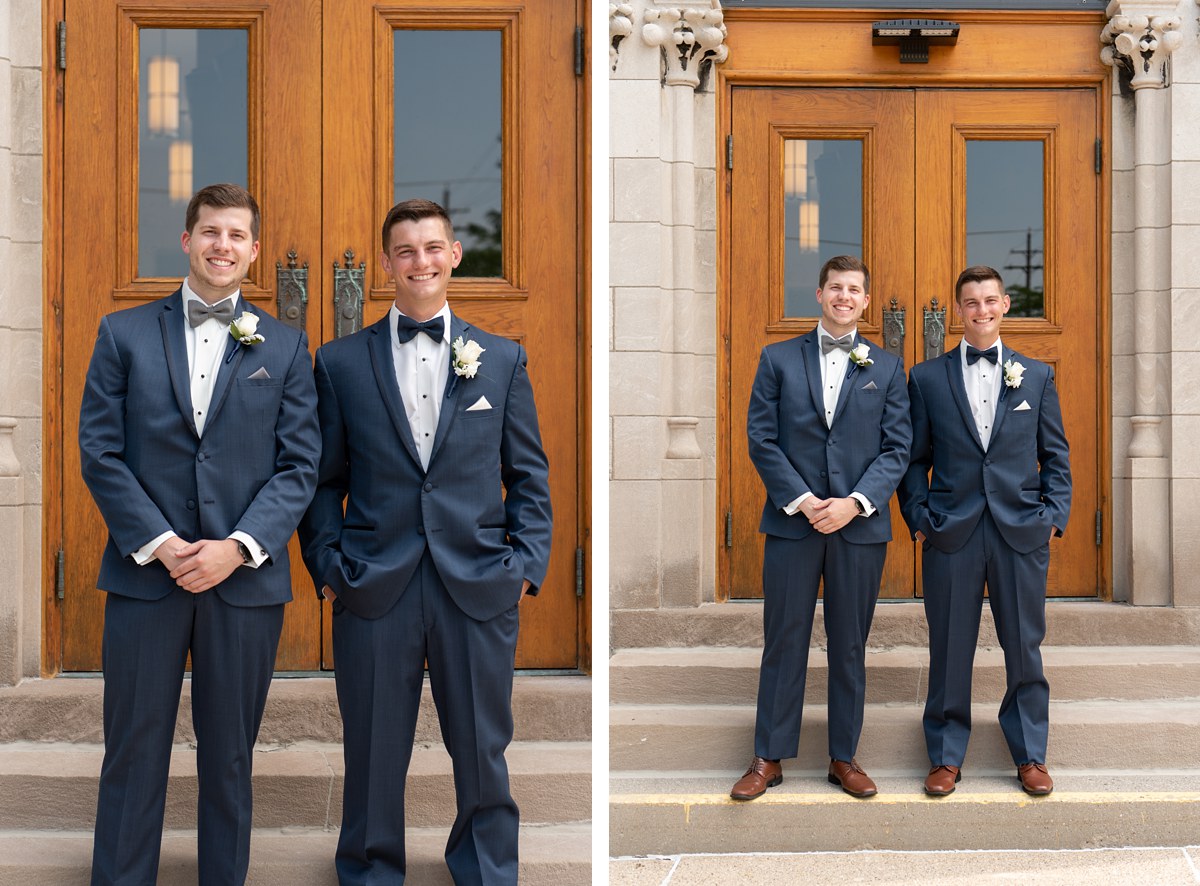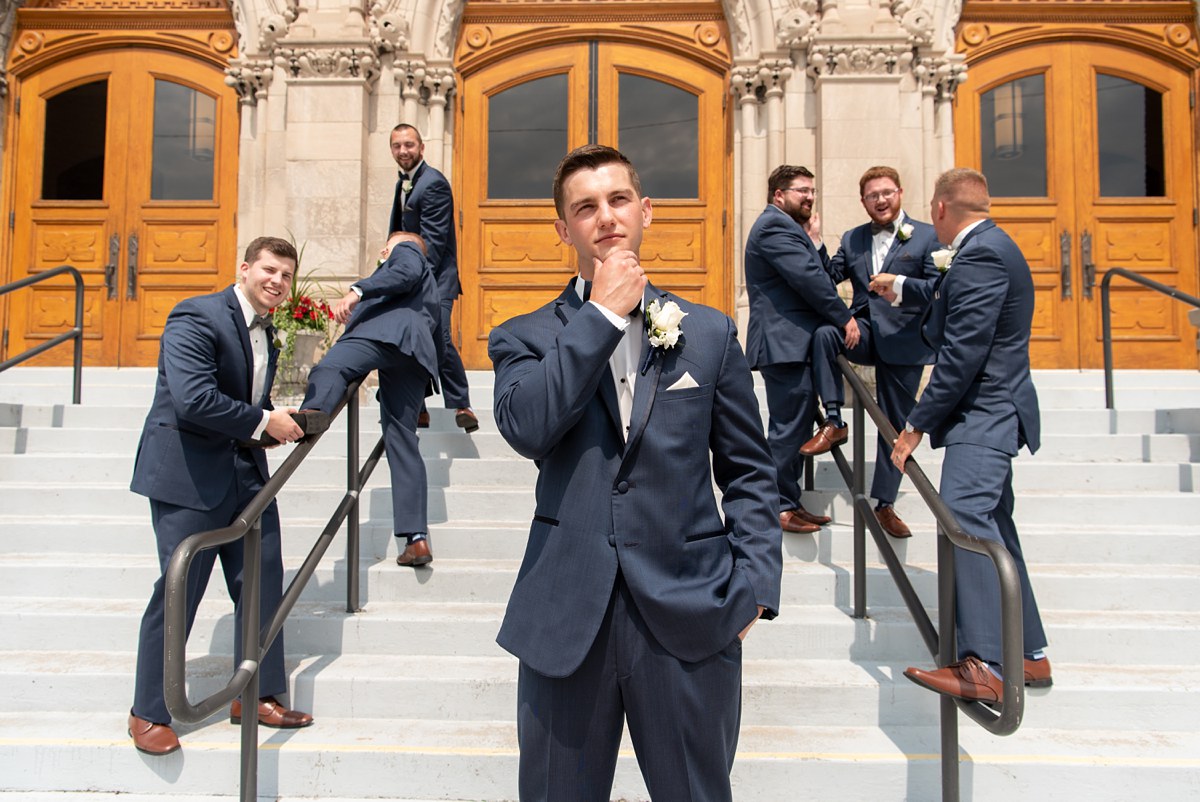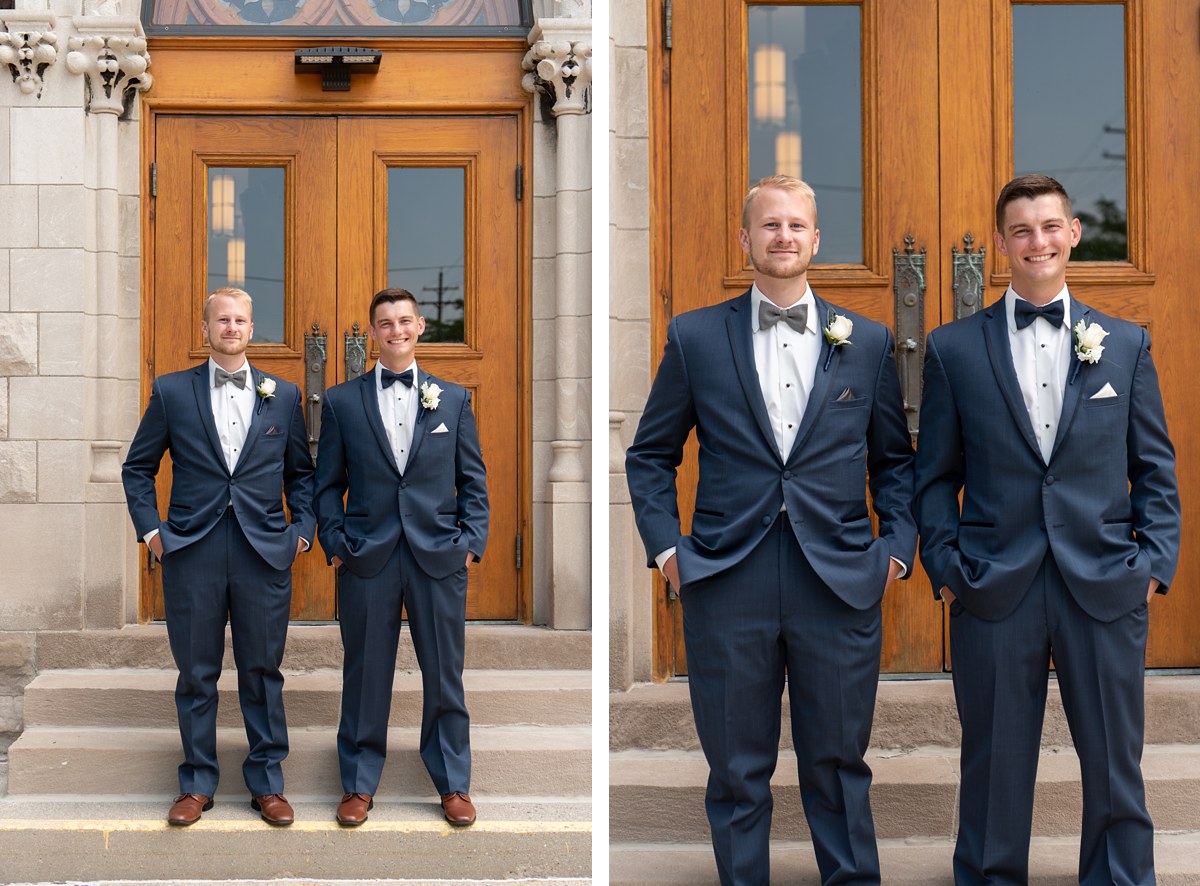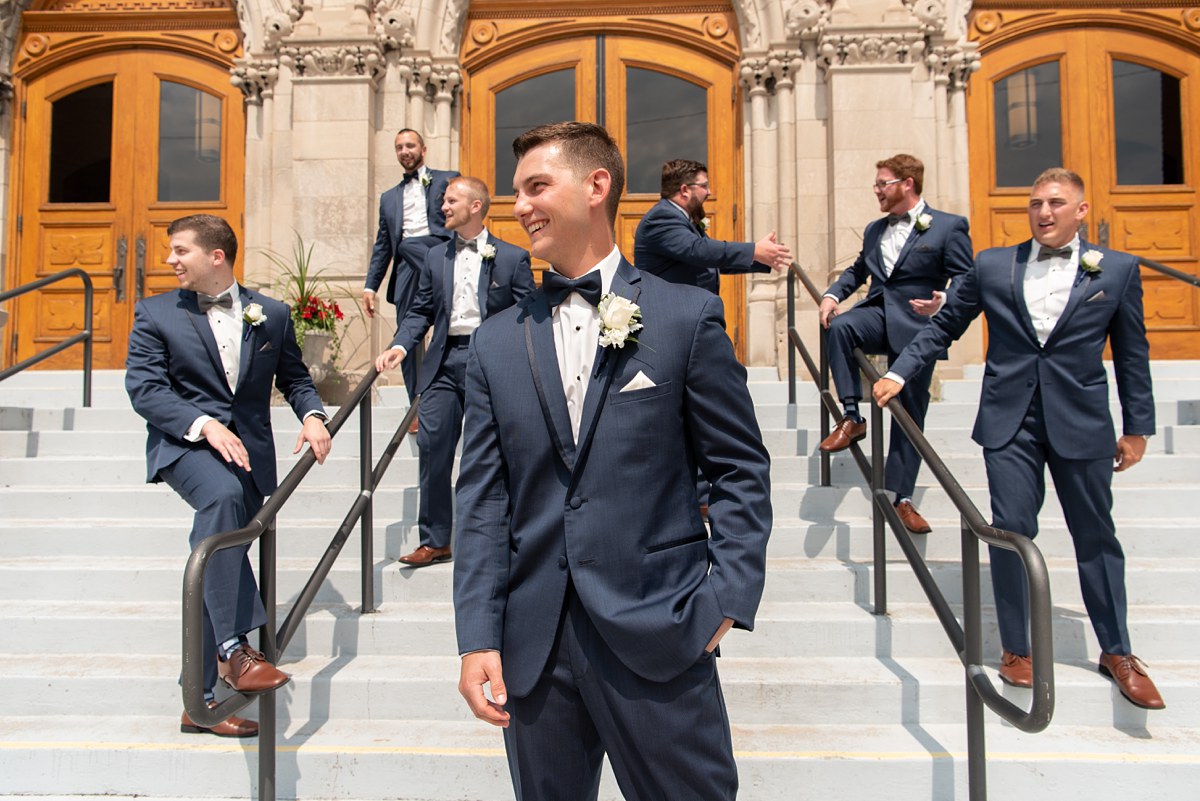 What was your favorite part of your wedding day?
Nathan : There were so many great things that happened on our wedding day, but my favorite (as corny as it is to say) was watching her walk down the aisle to me. She had never looked more beautiful than on that day.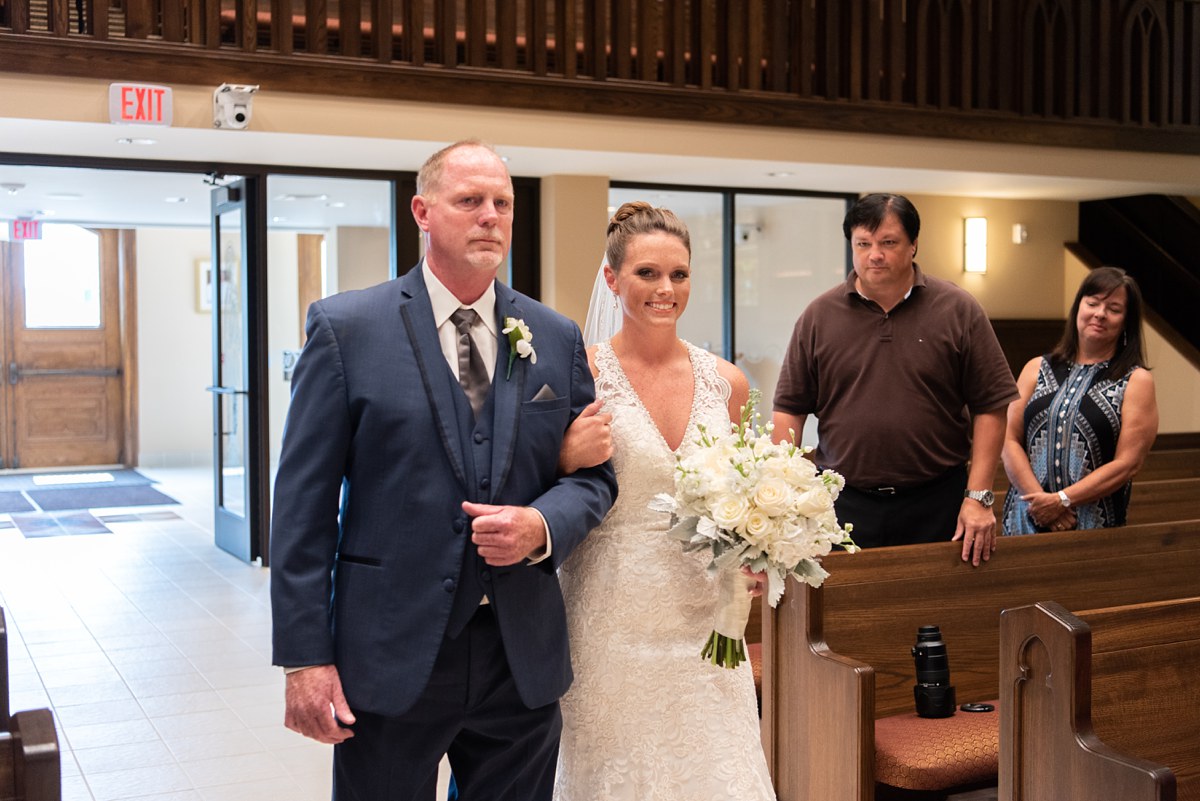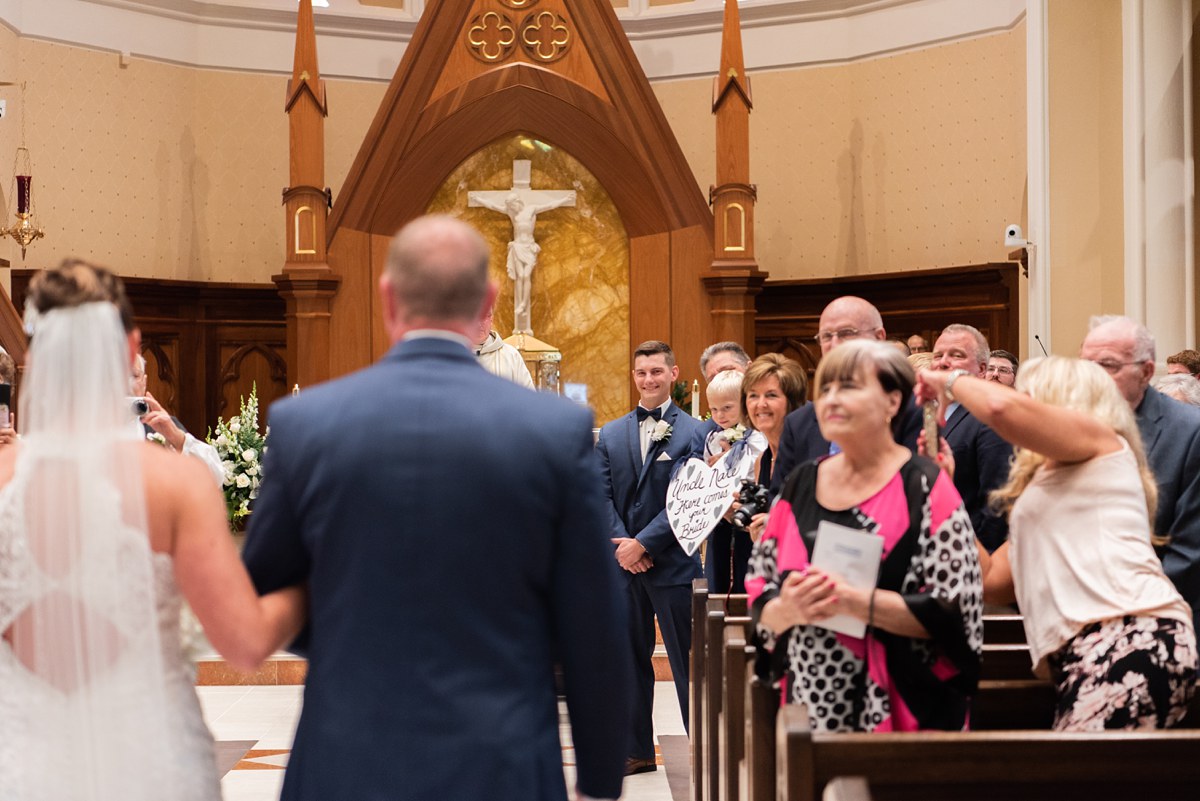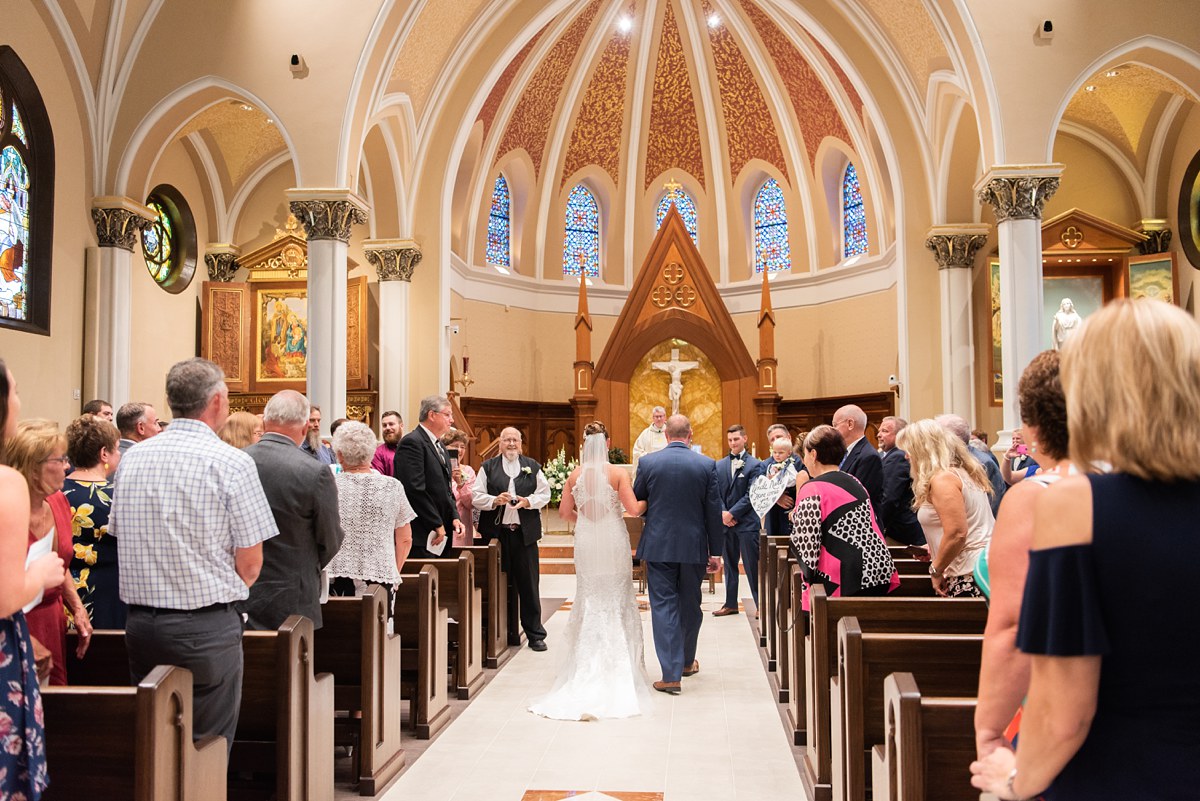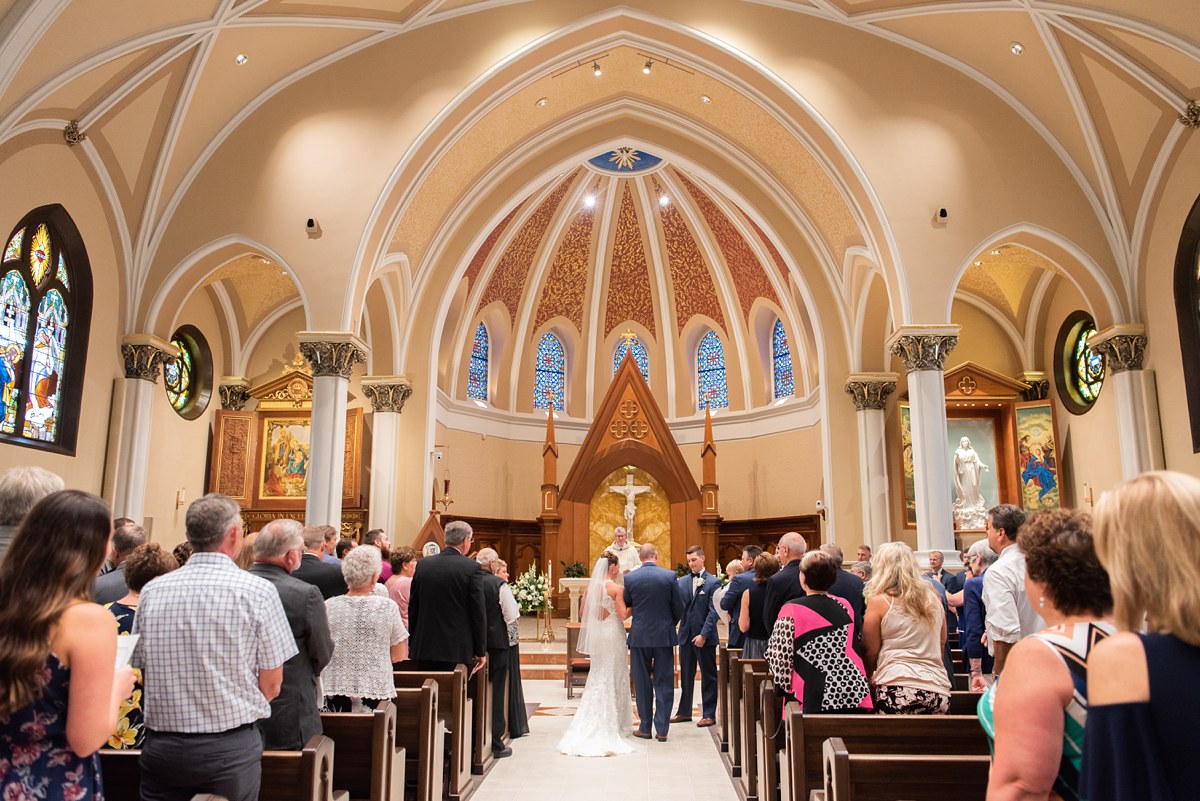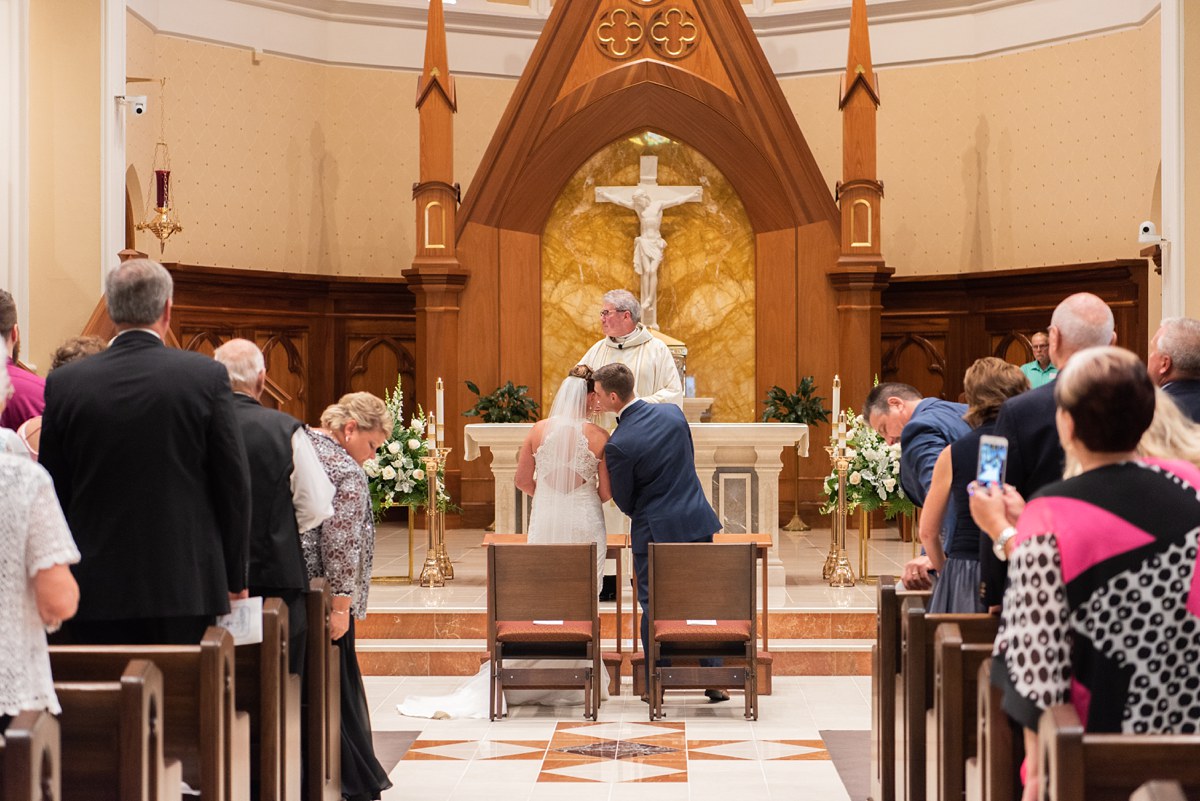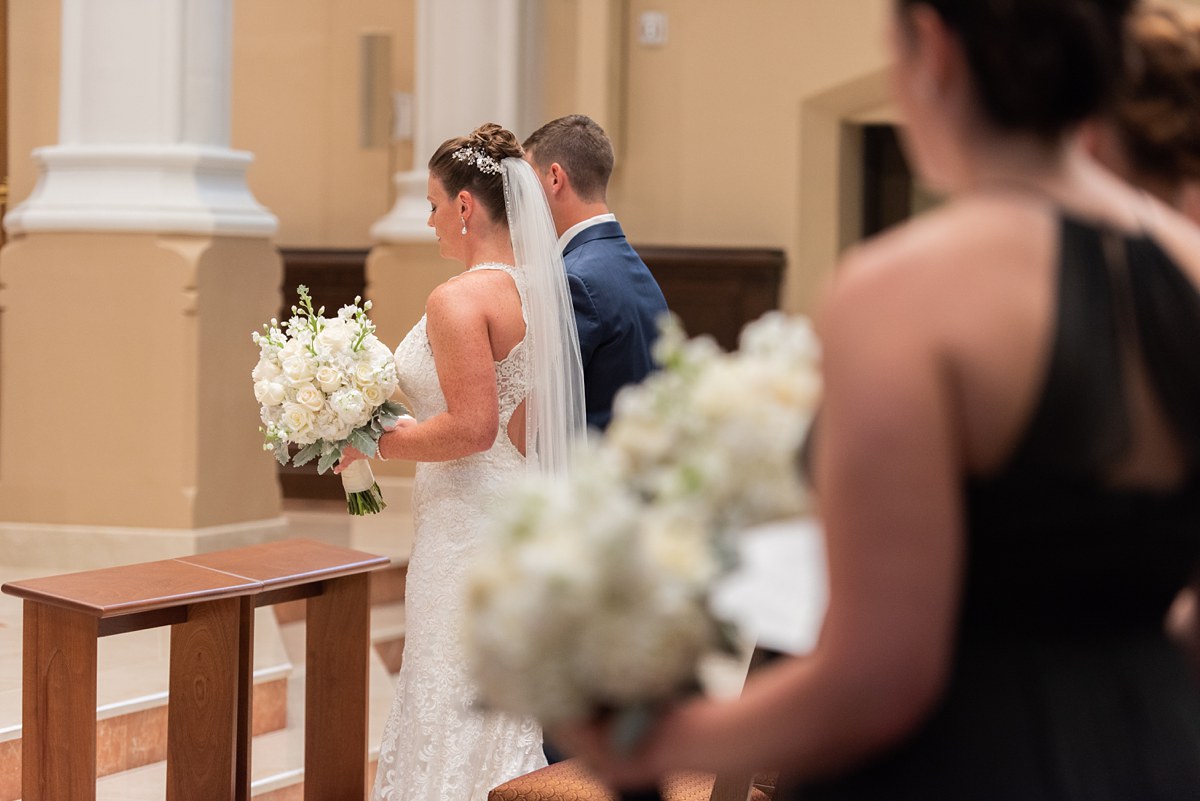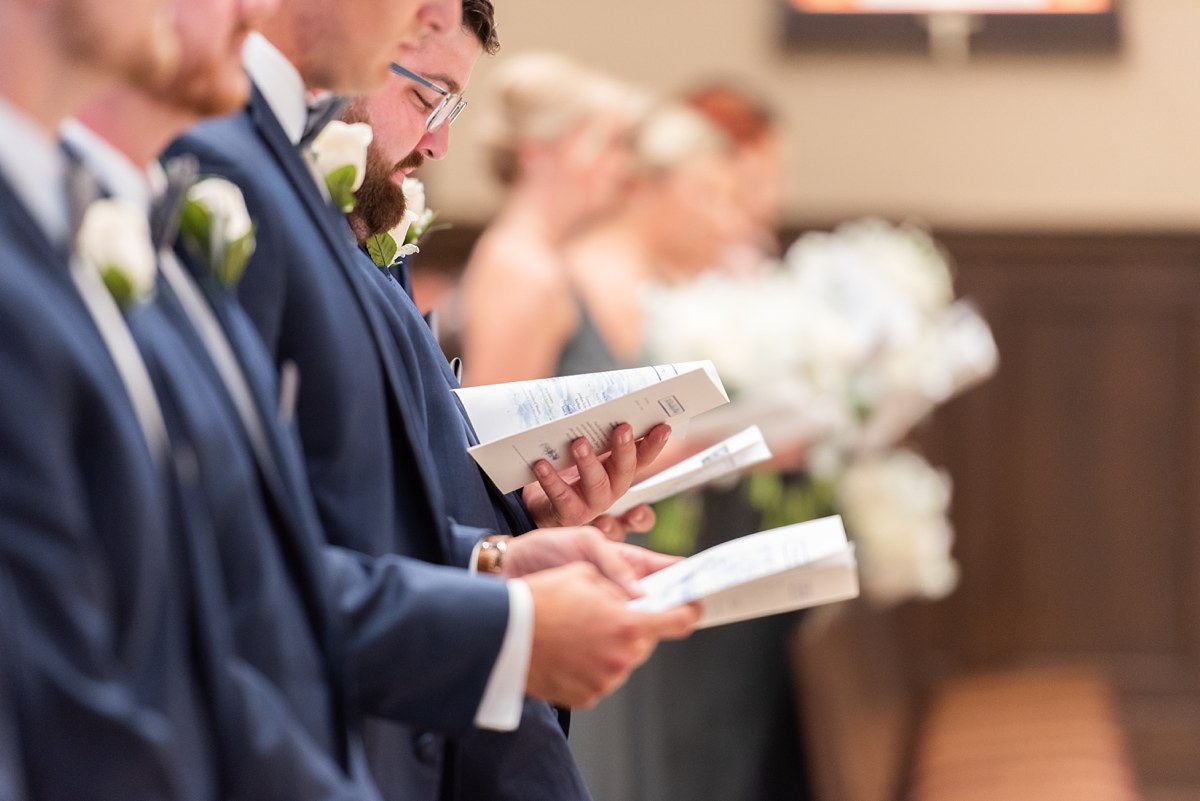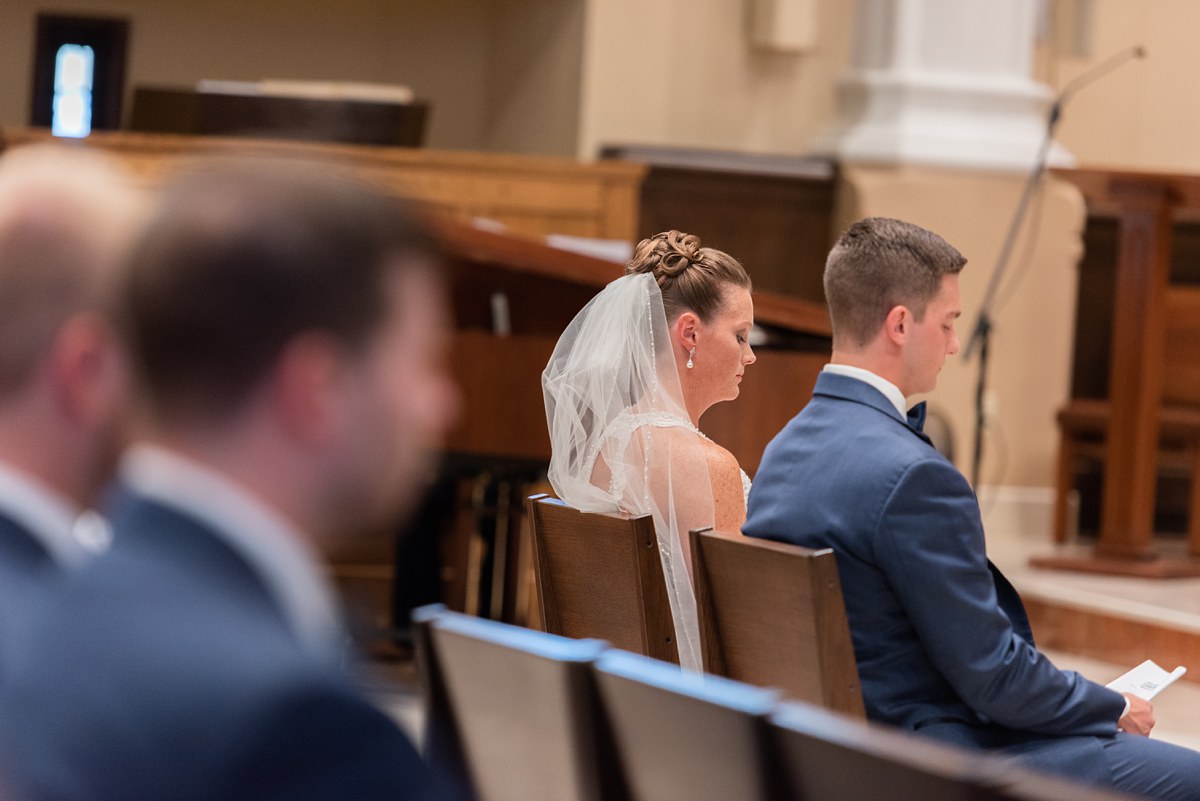 What would you change, if anything, about your wedding day?
Megan : I would not change anything about our wedding day. I originally thought the timeline might have been shorter than what we wanted but it was perfect. Our day was an absolute dream and everything ran smoothly.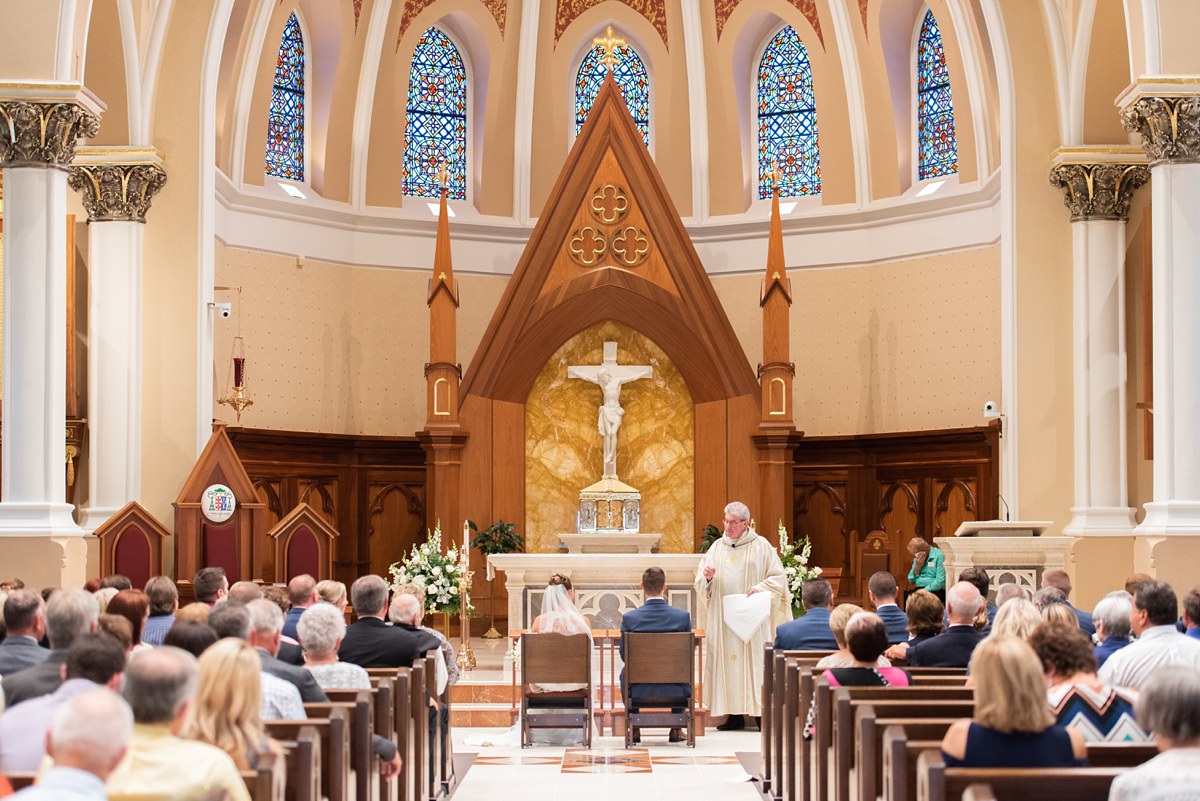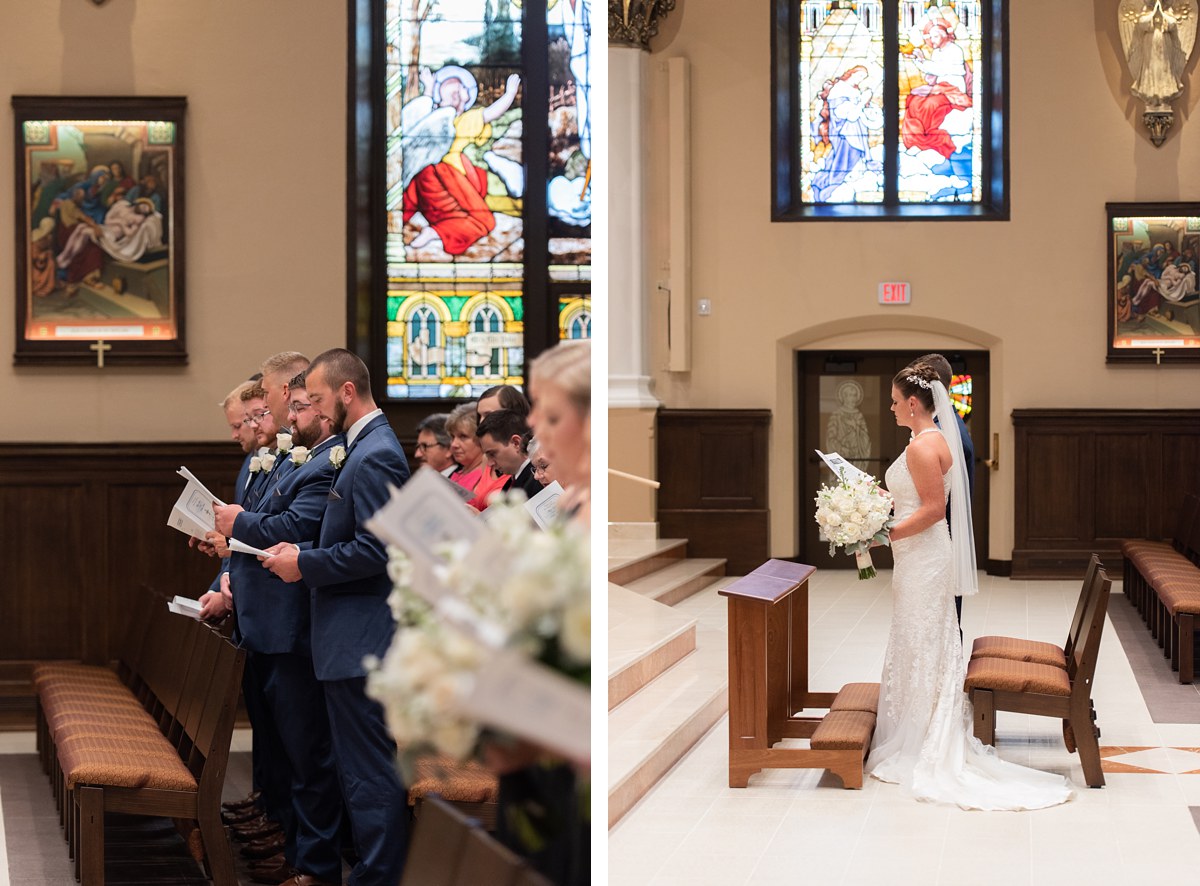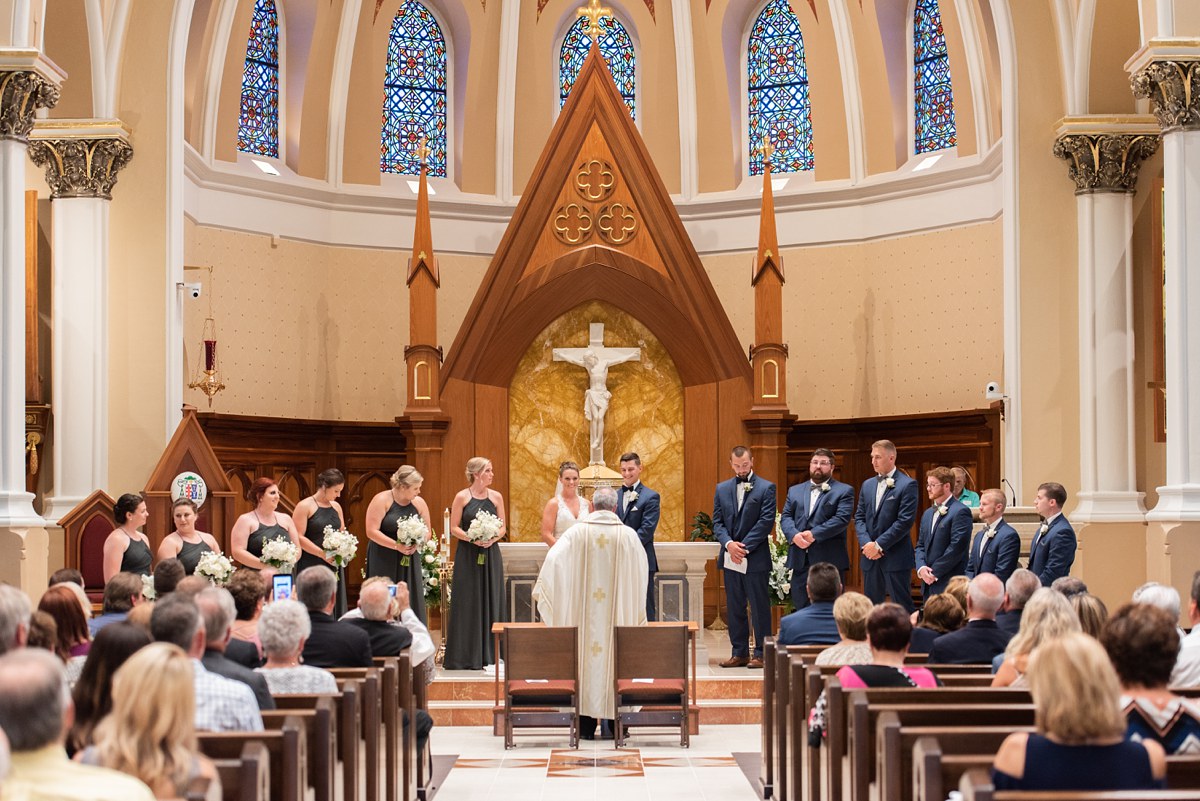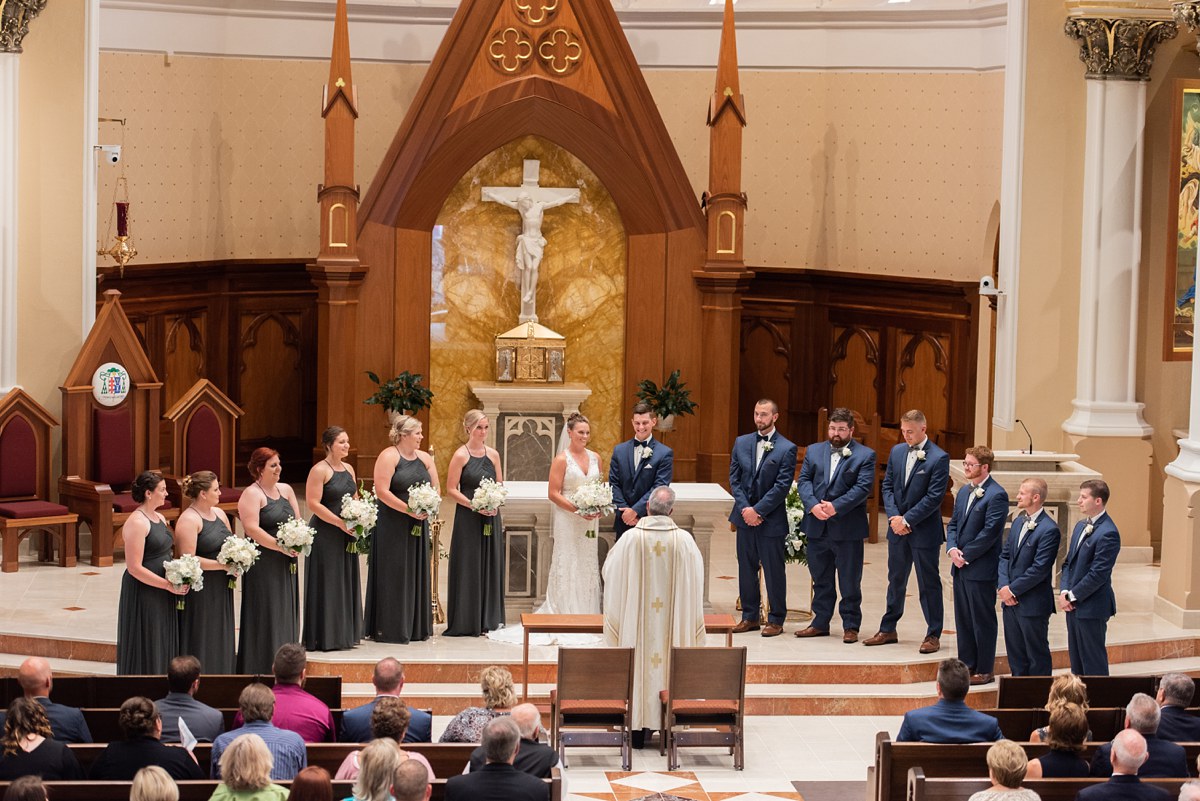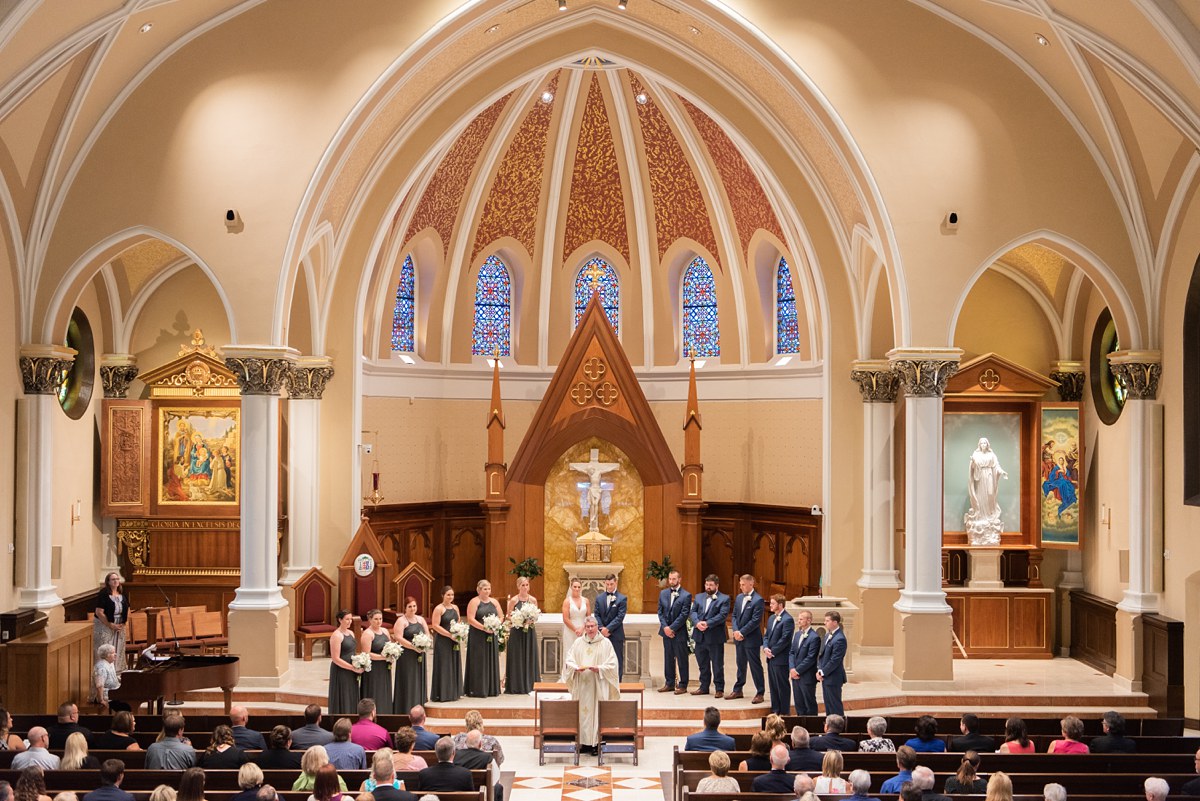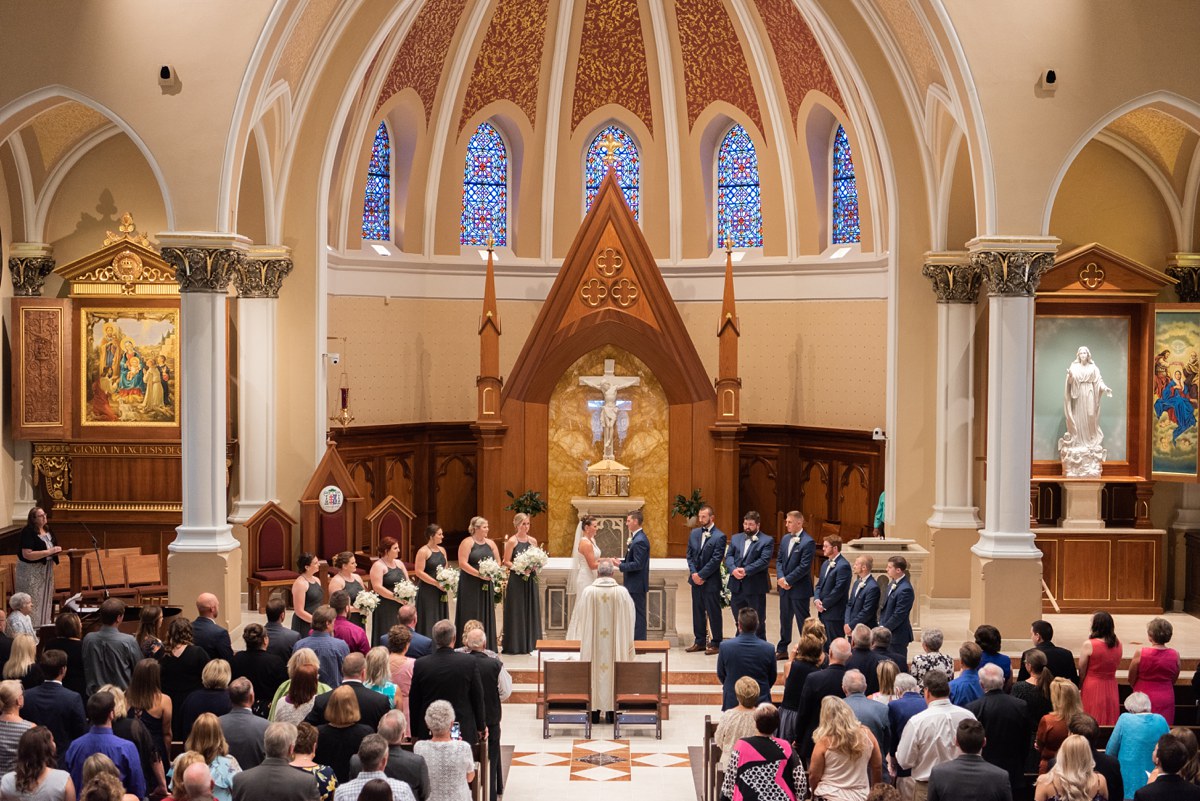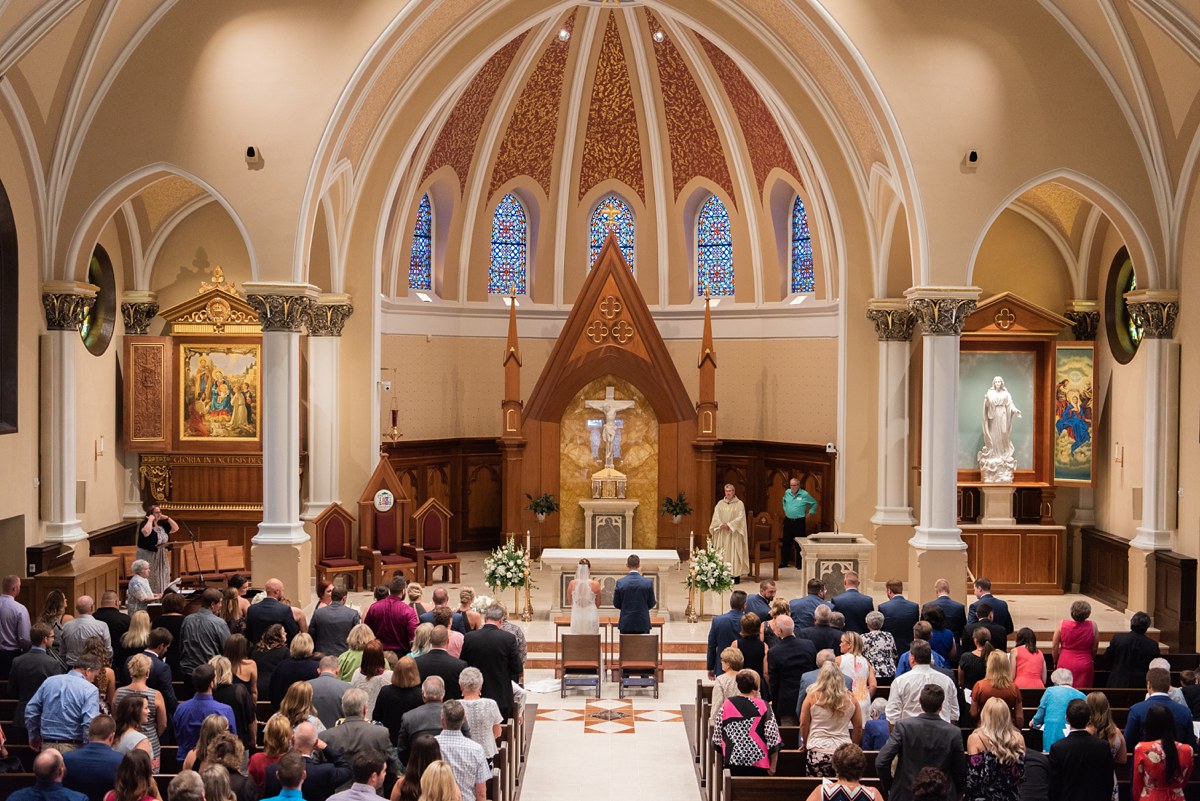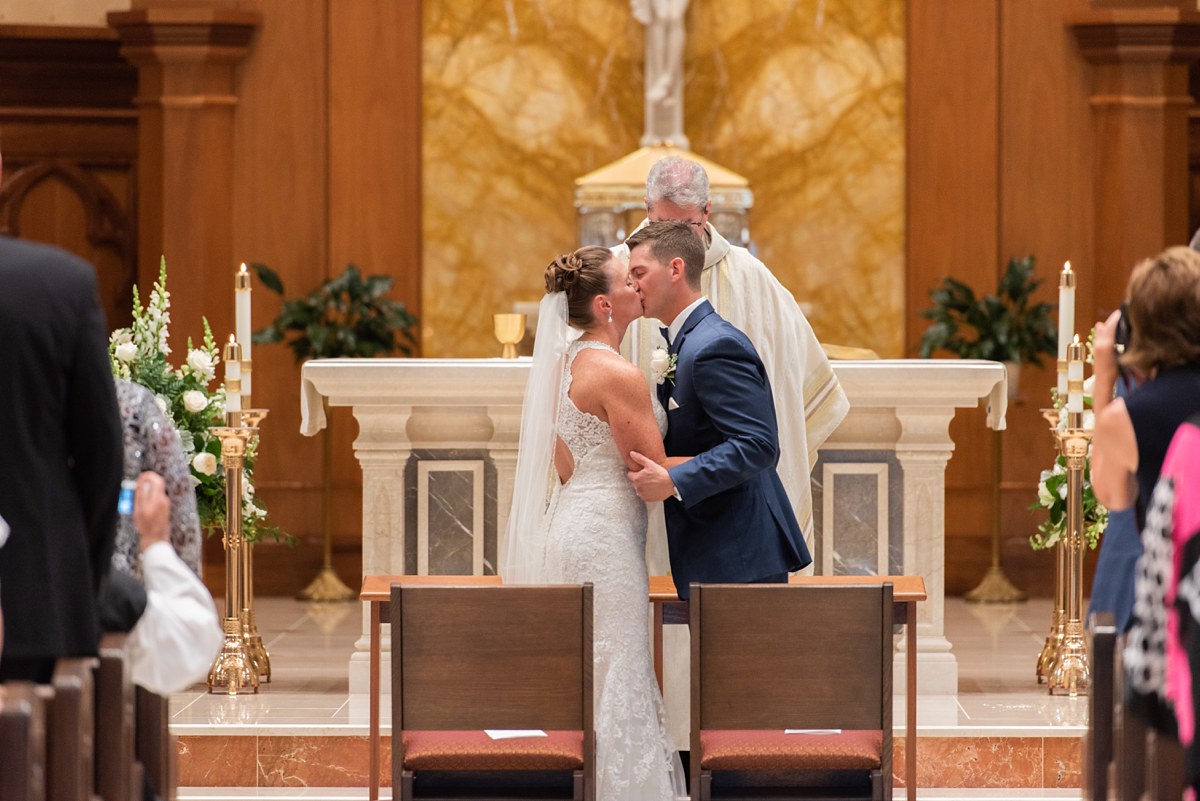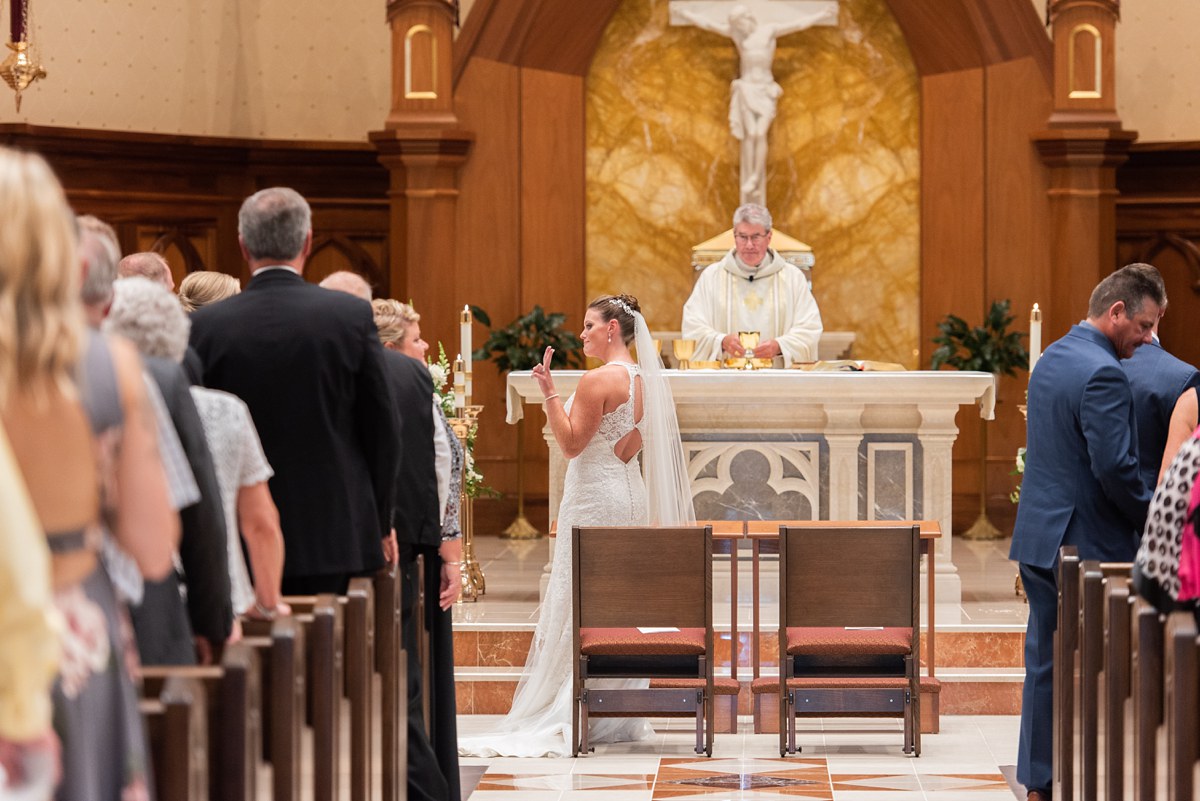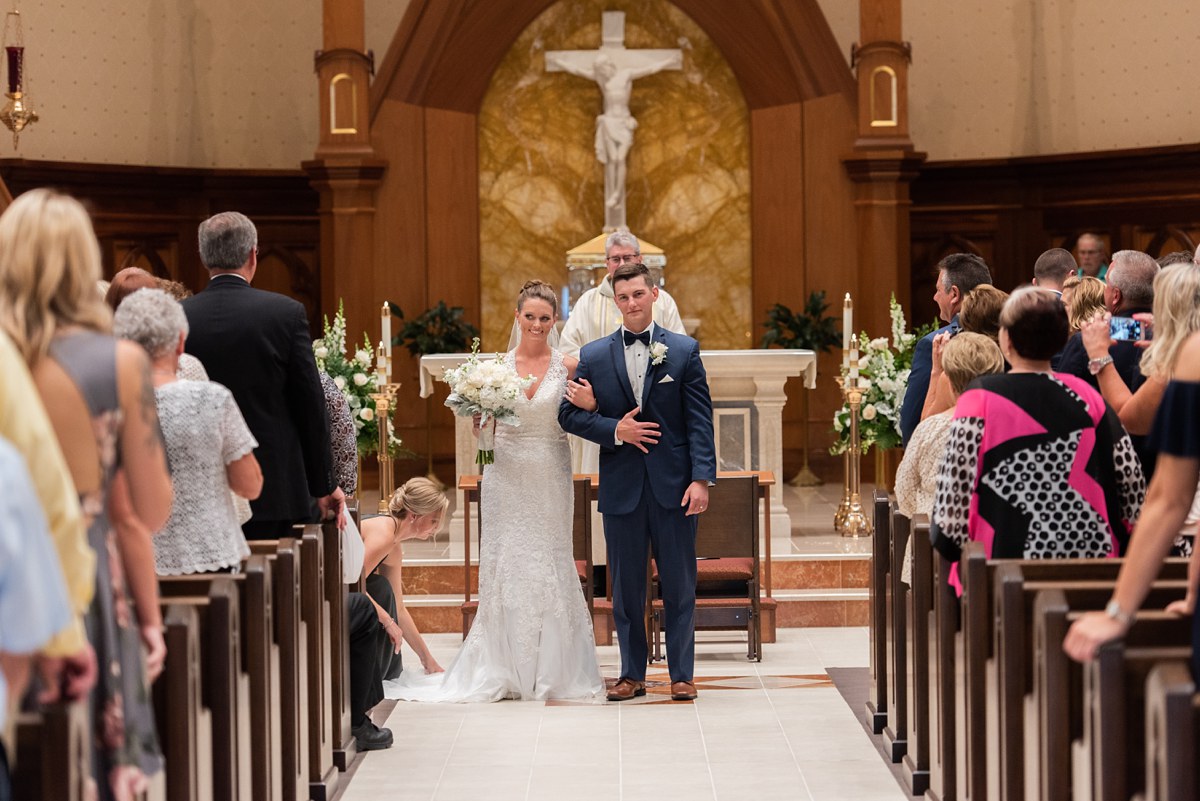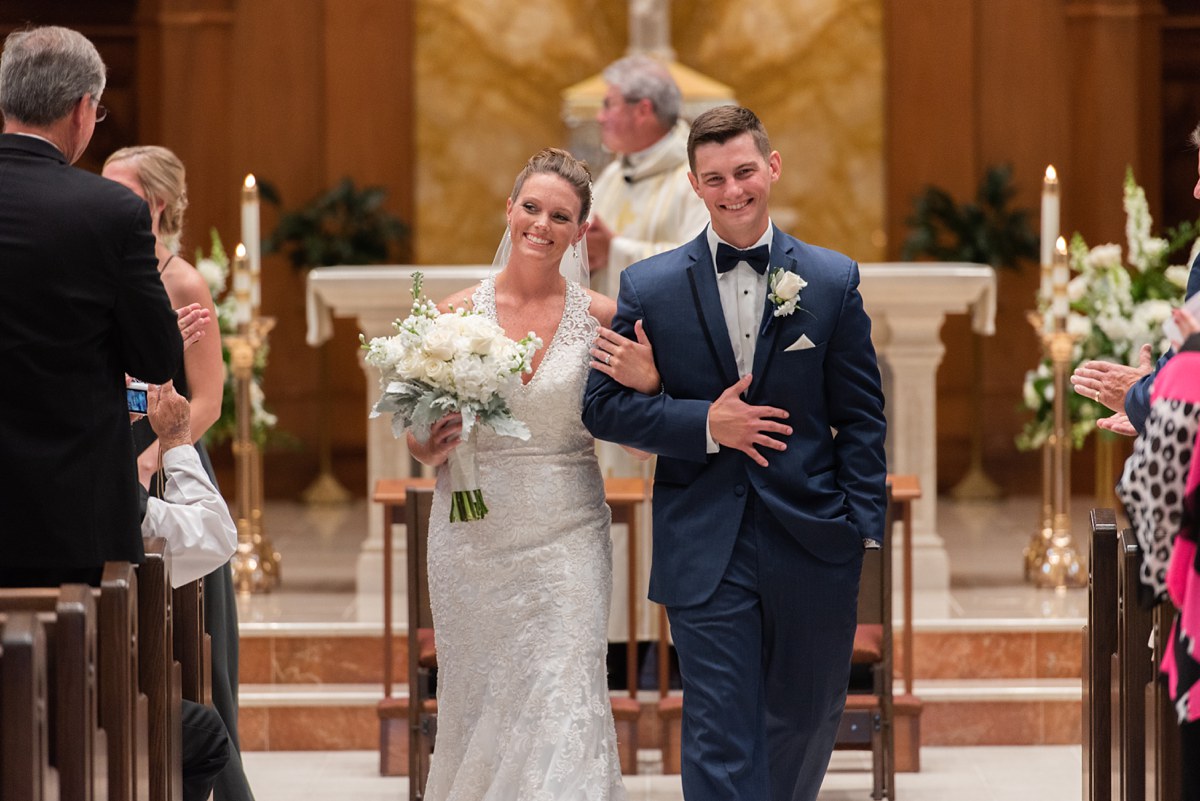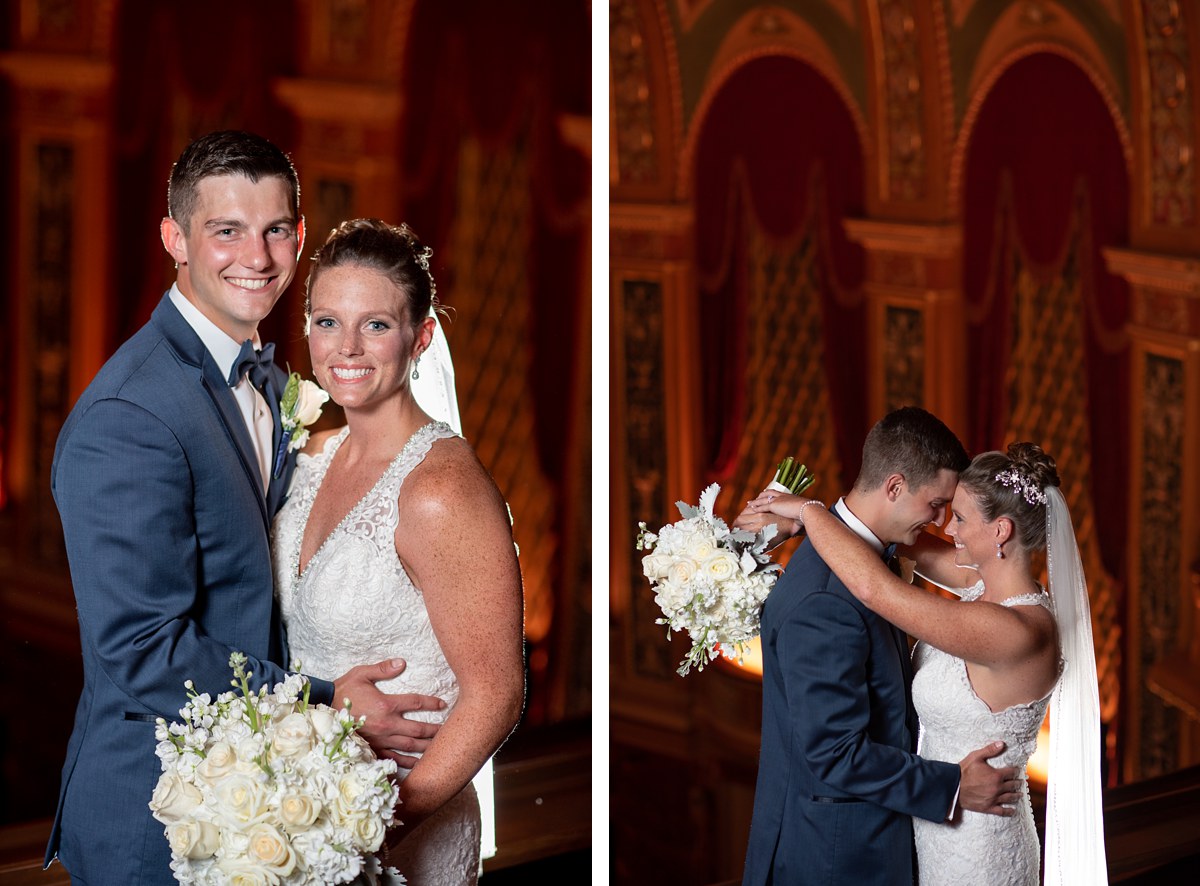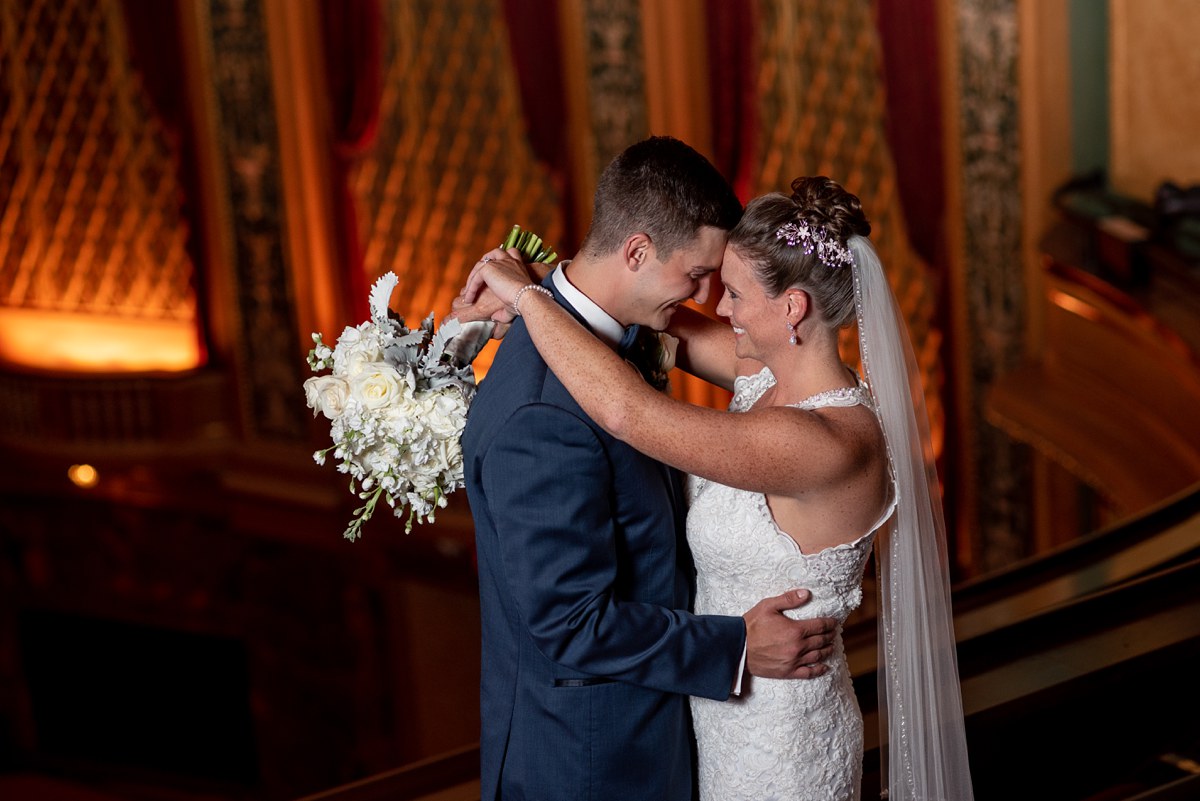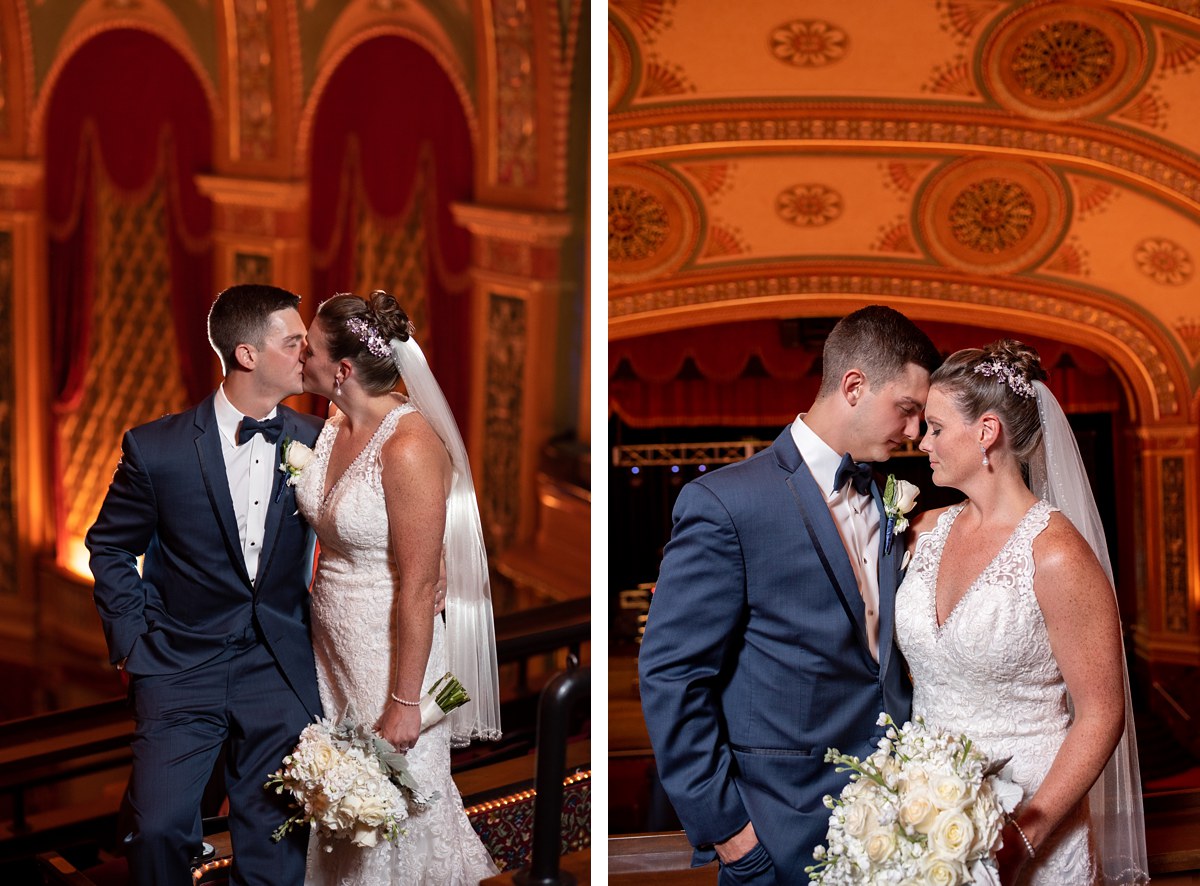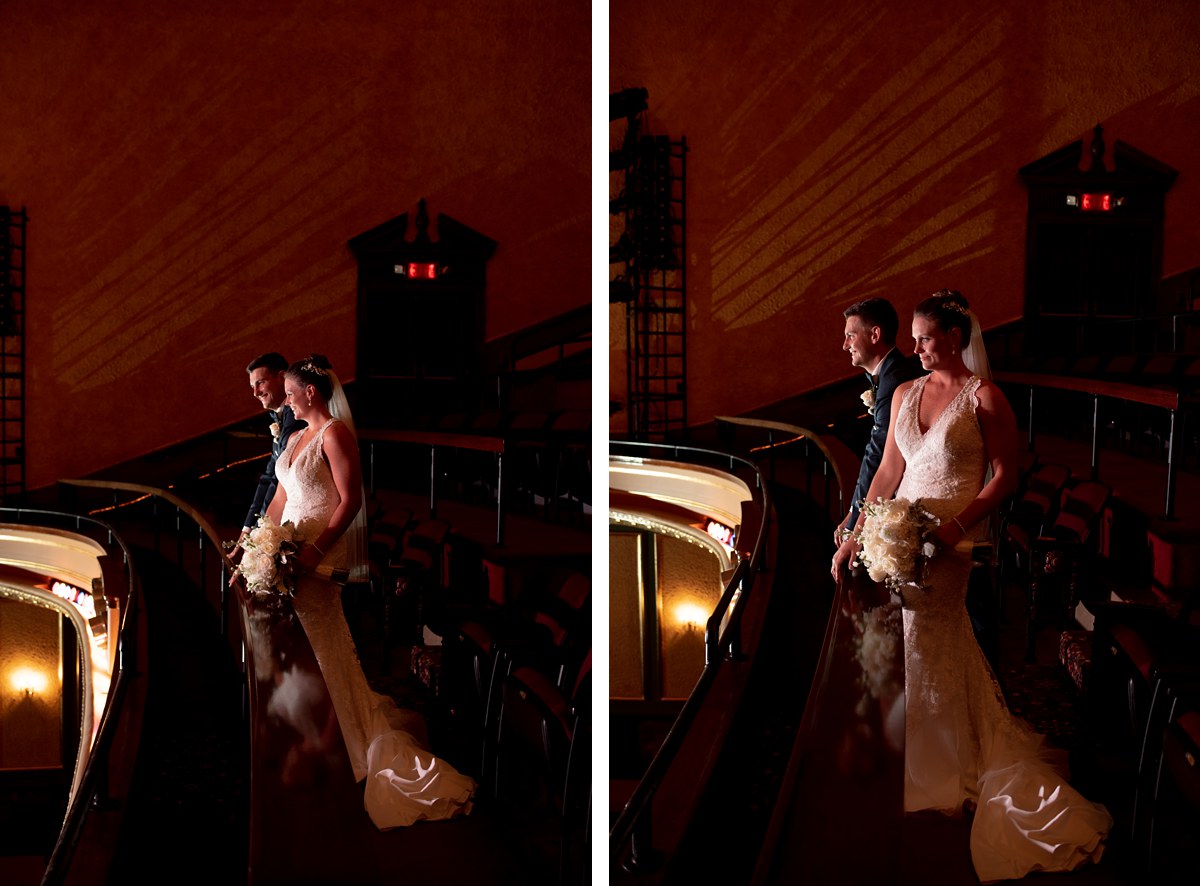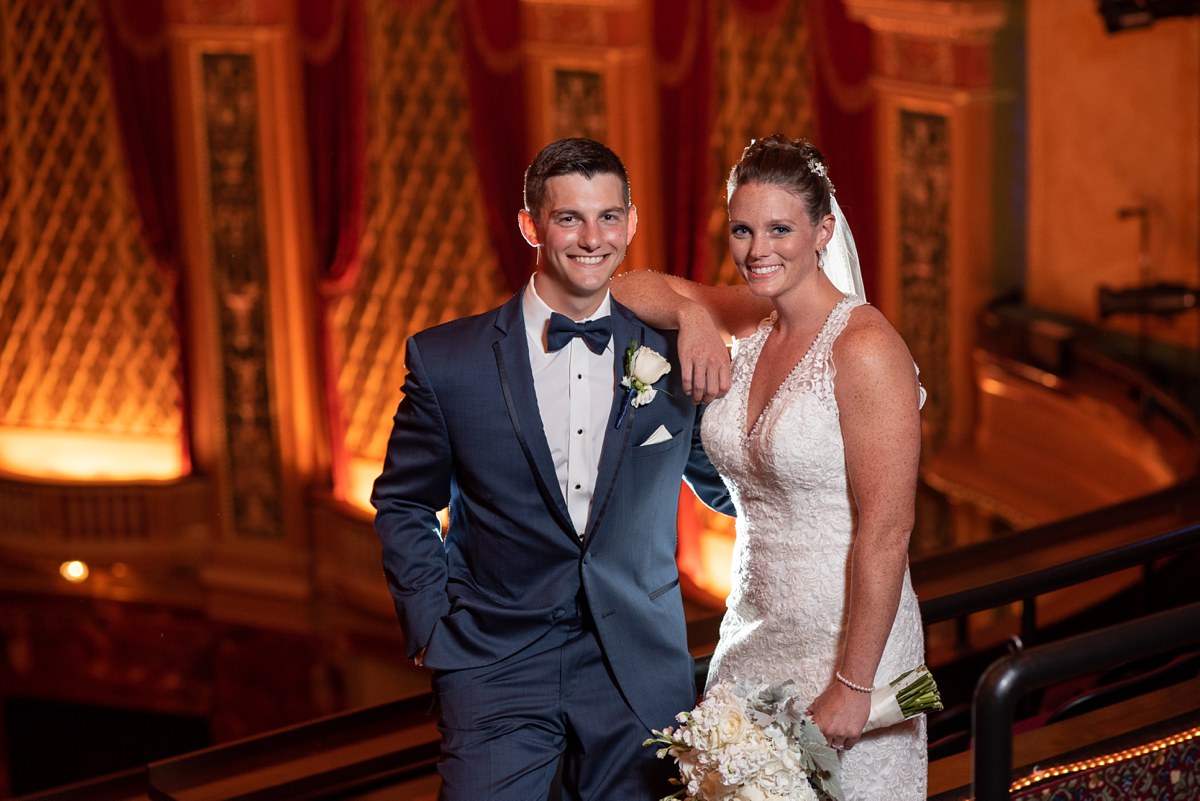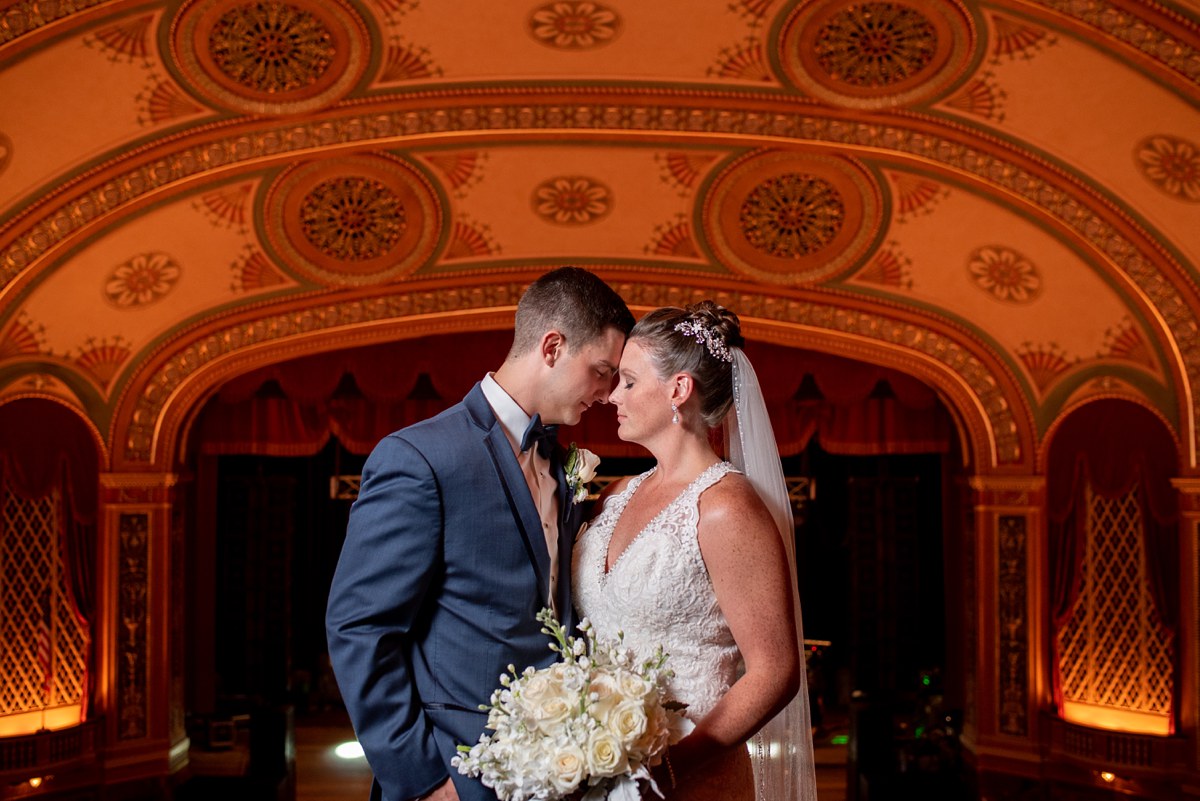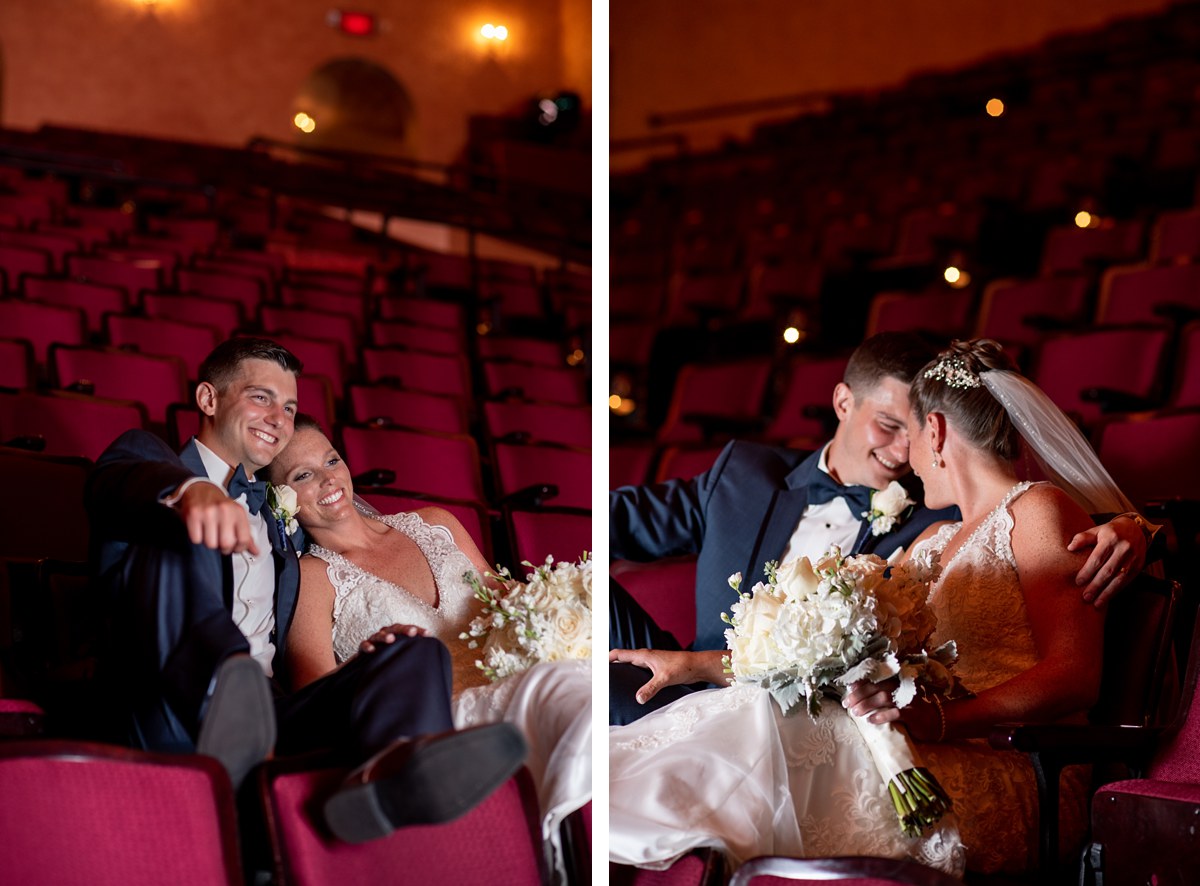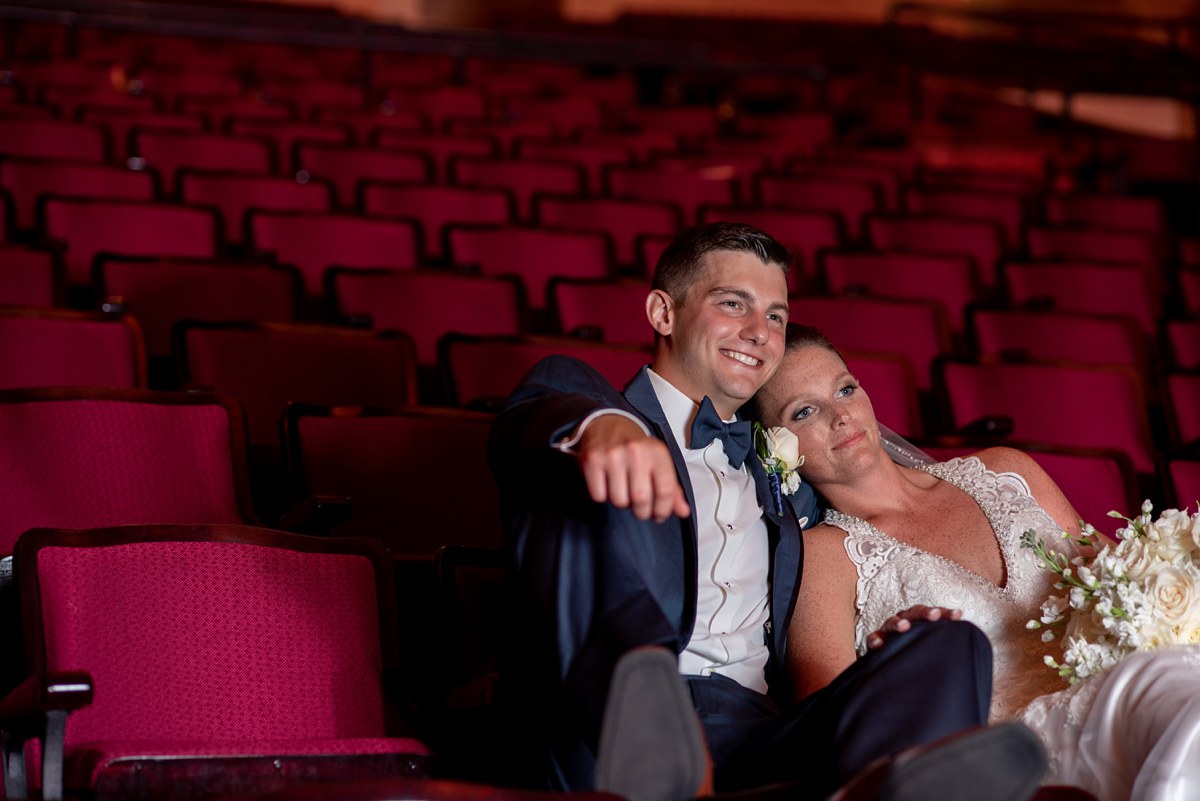 What advice do you have for other first time brides?
Megan : For other first time brides/grooms I would make sure they take time to stand back and observe the day they created. Everyone tells you the day goes by FAST and it truly does! Nathan and I took time at the Temple Theatre to stand in the balcony and just watch our friends and family members enjoying the night. Every bride and groom should step back for a moment and just enjoy every detail they decided on.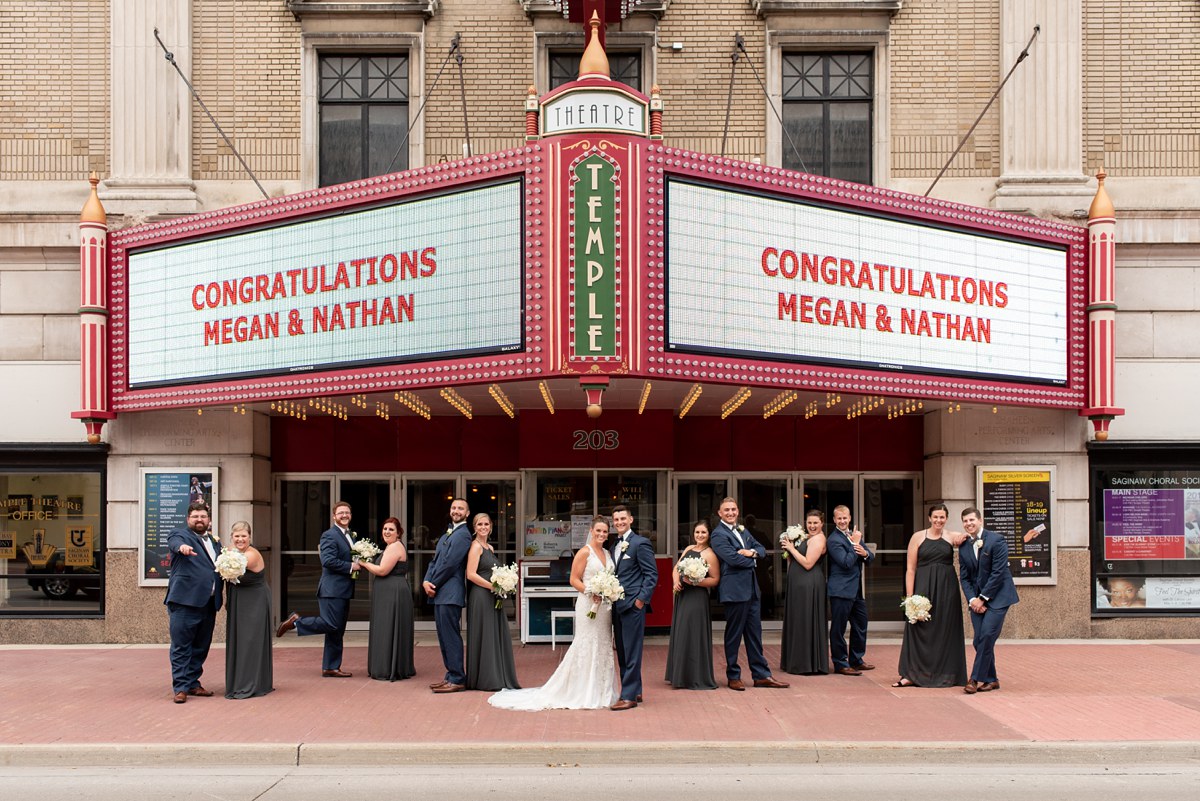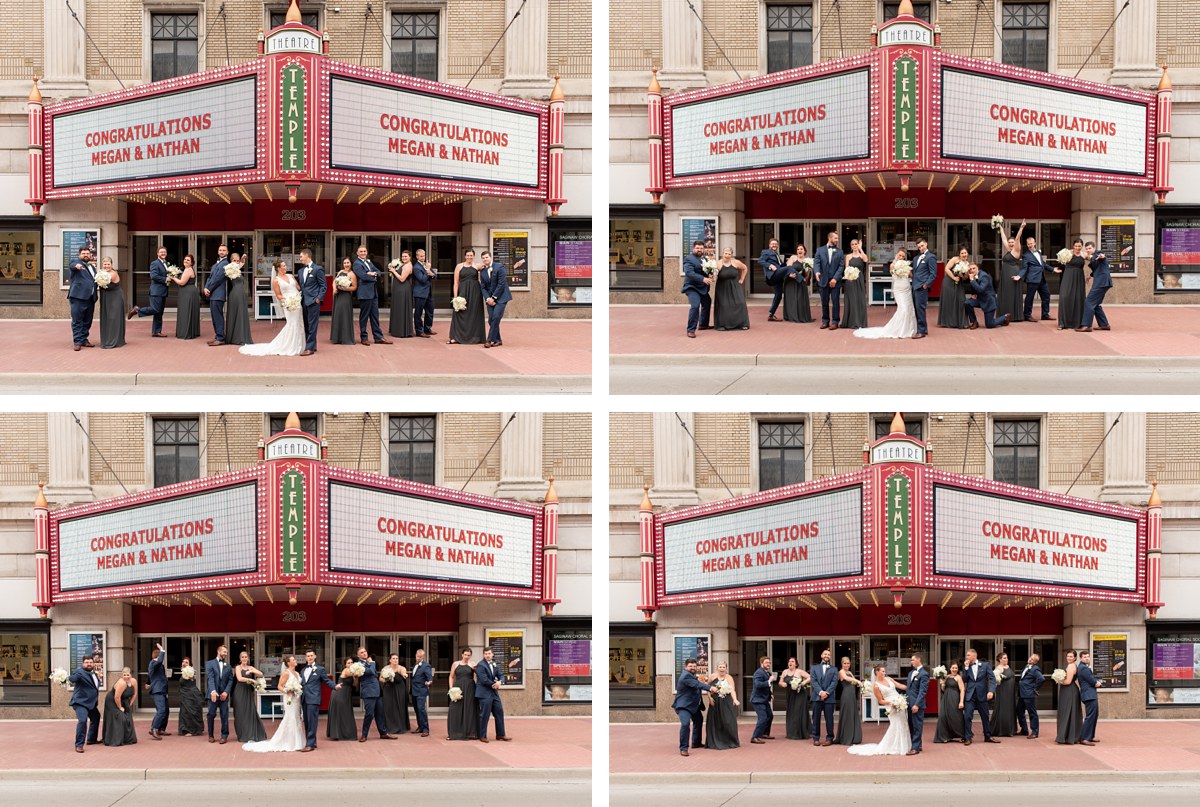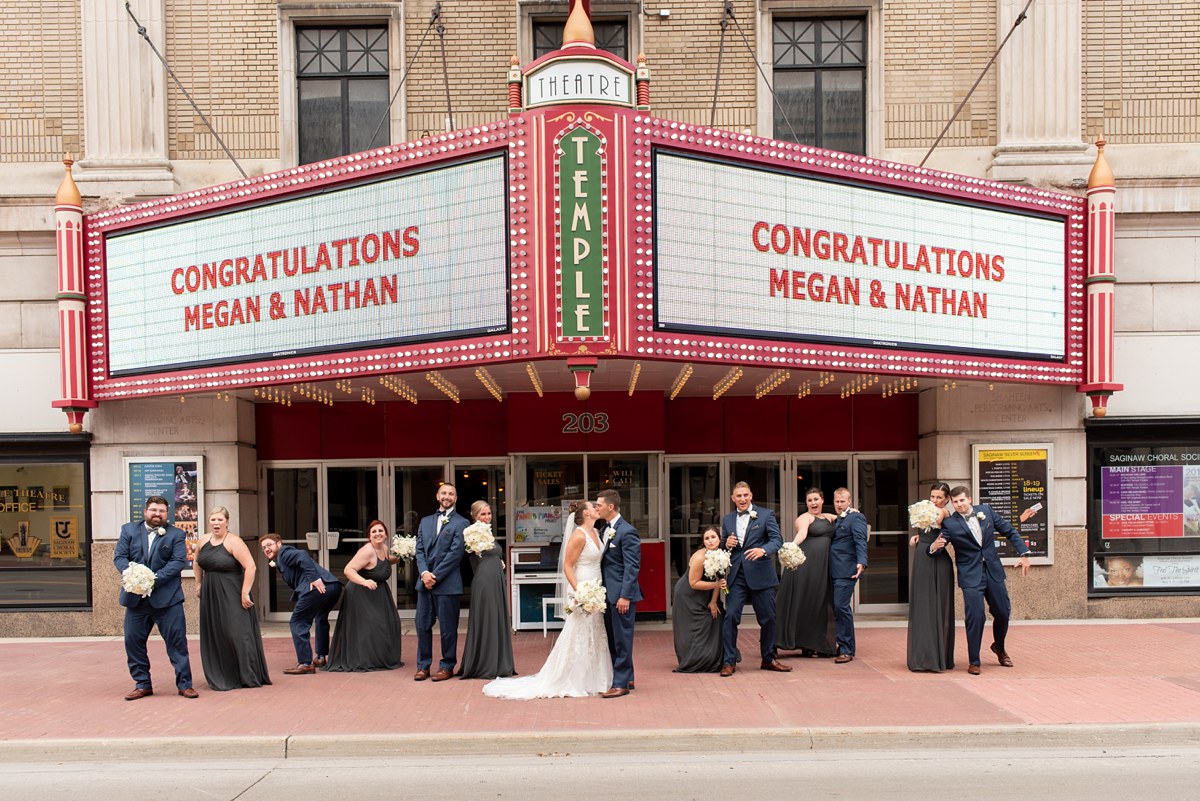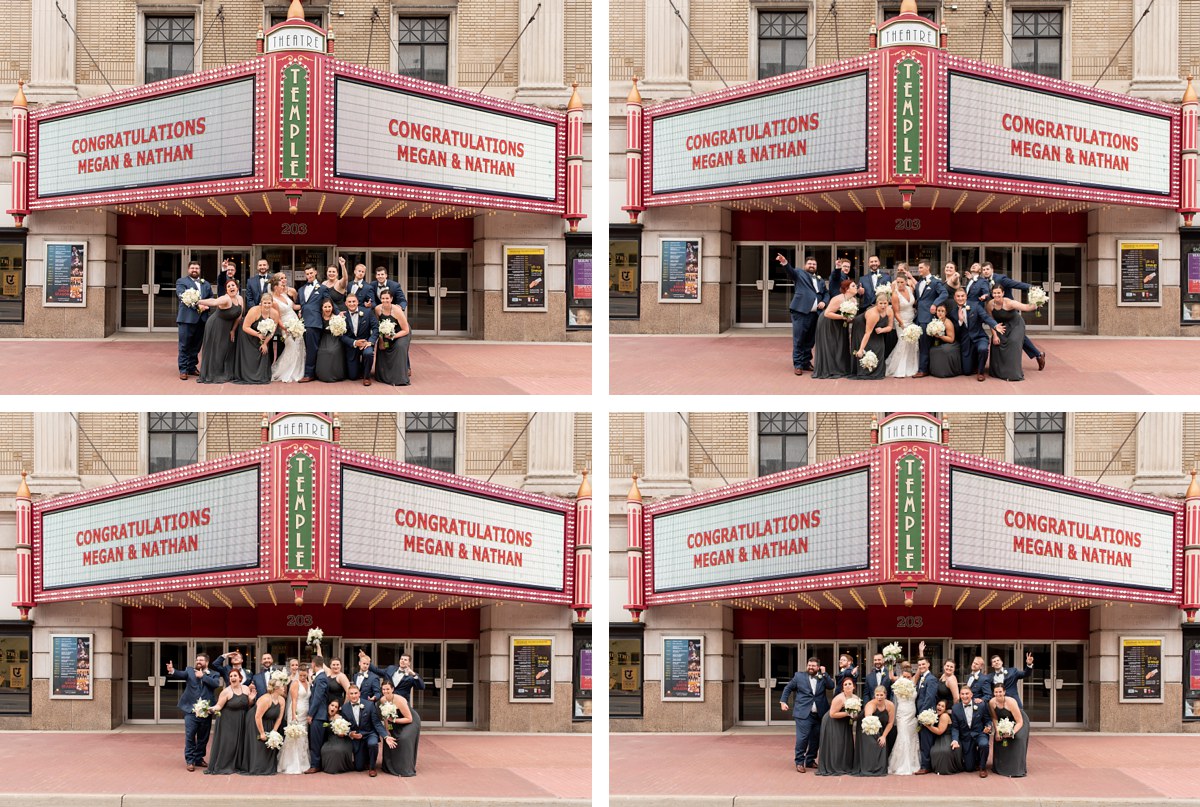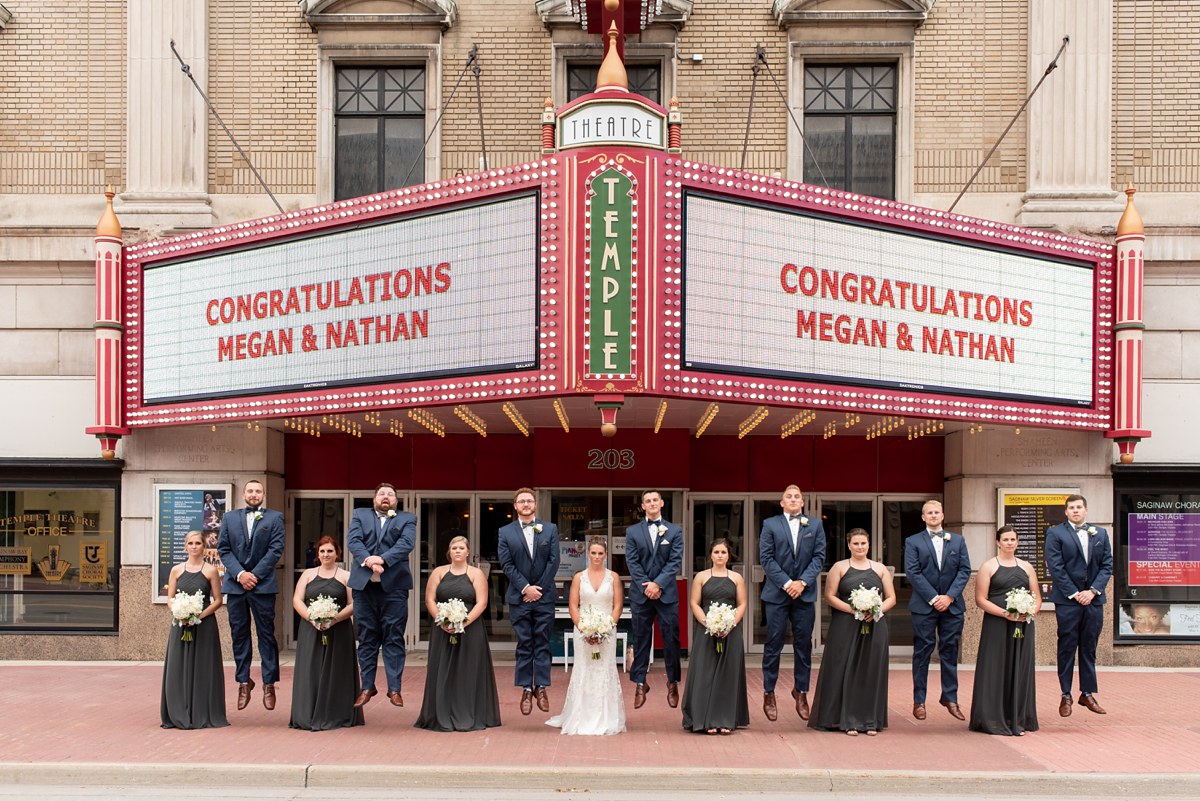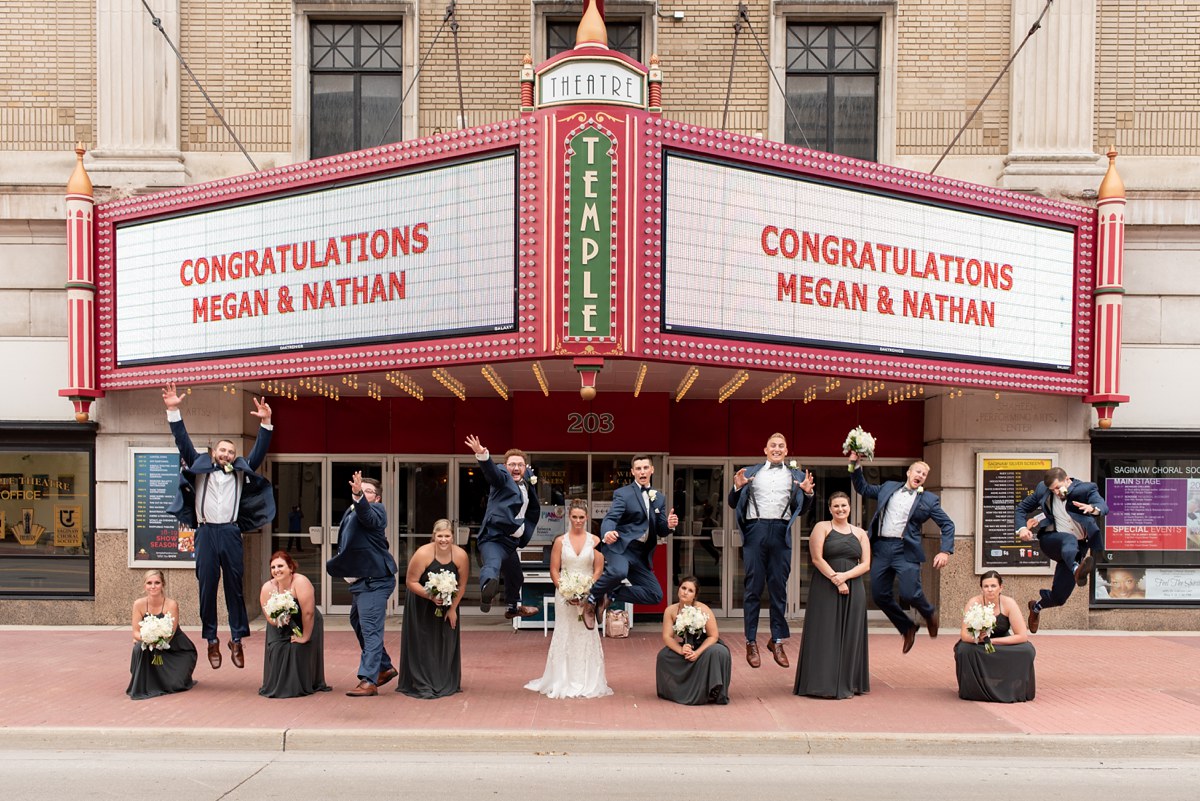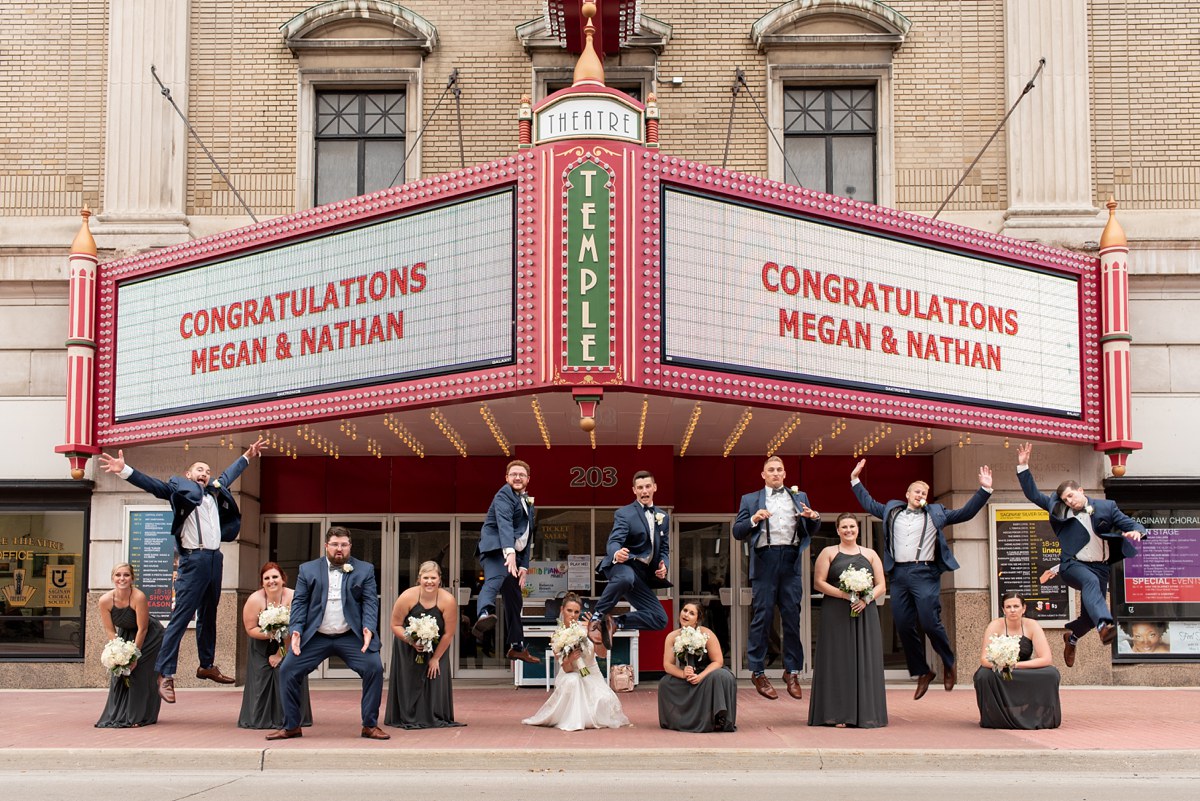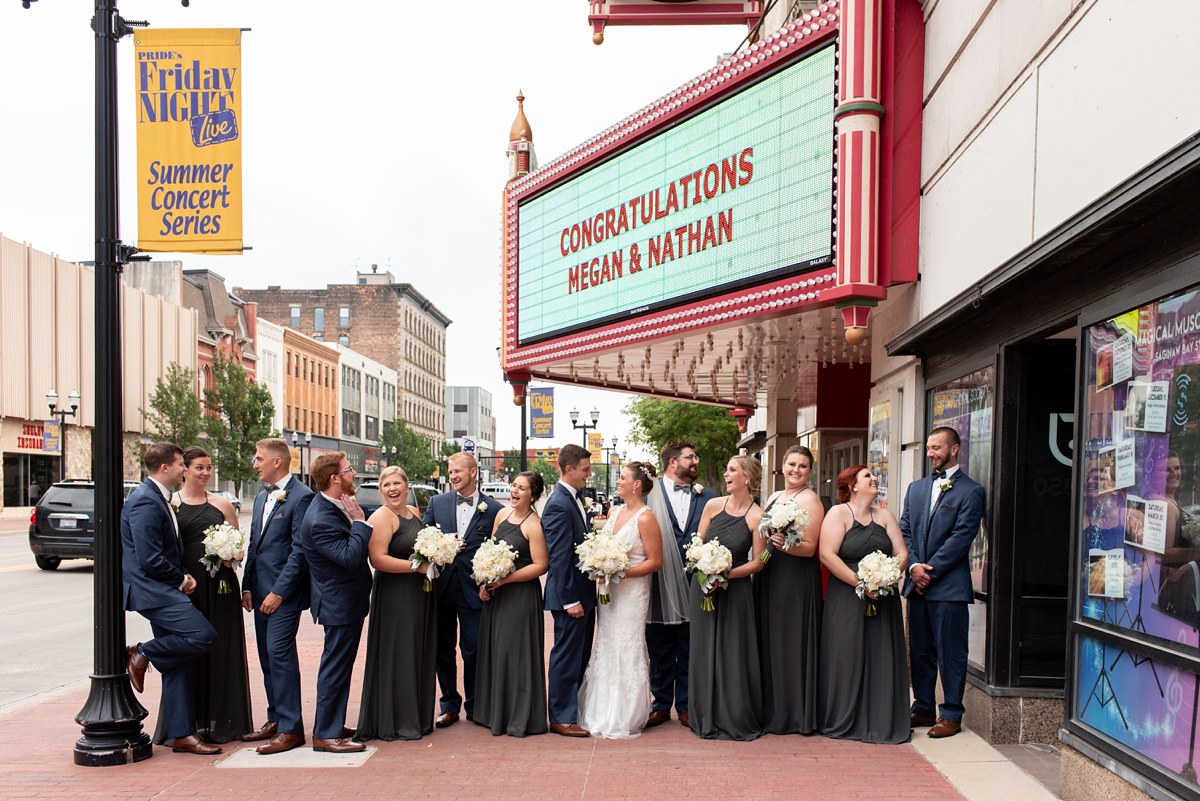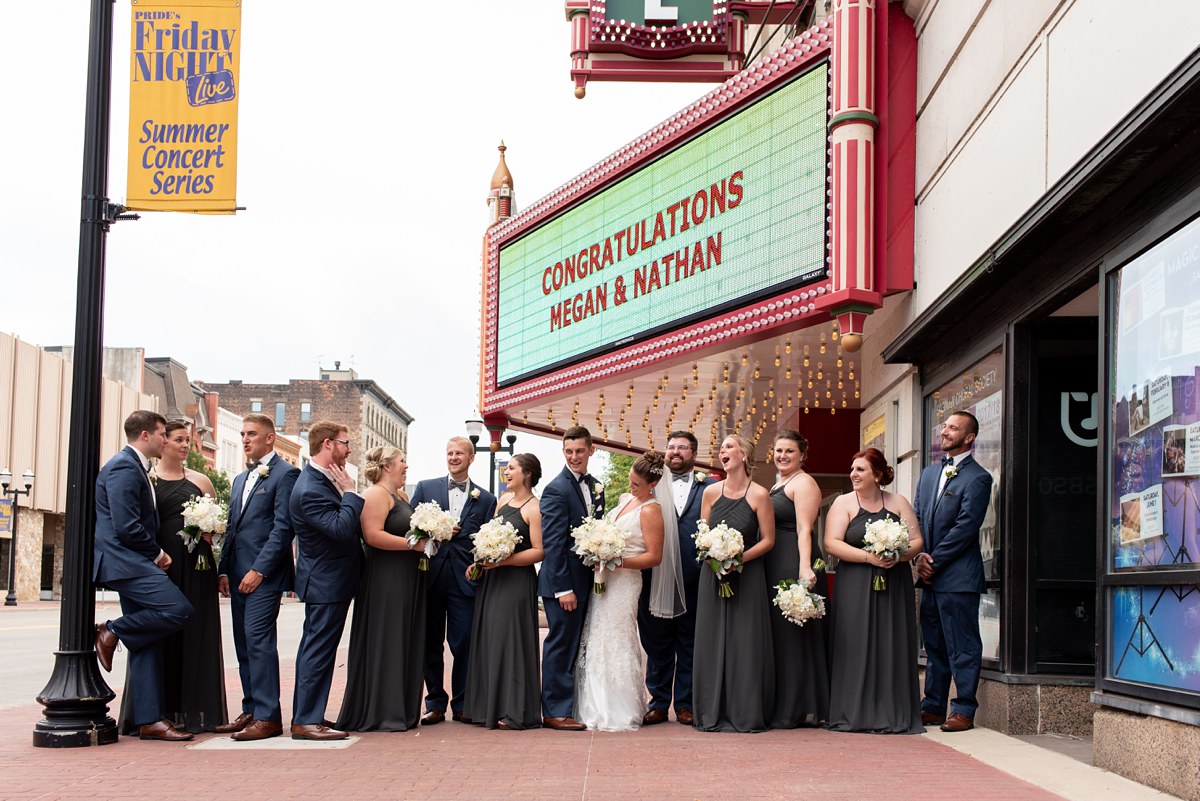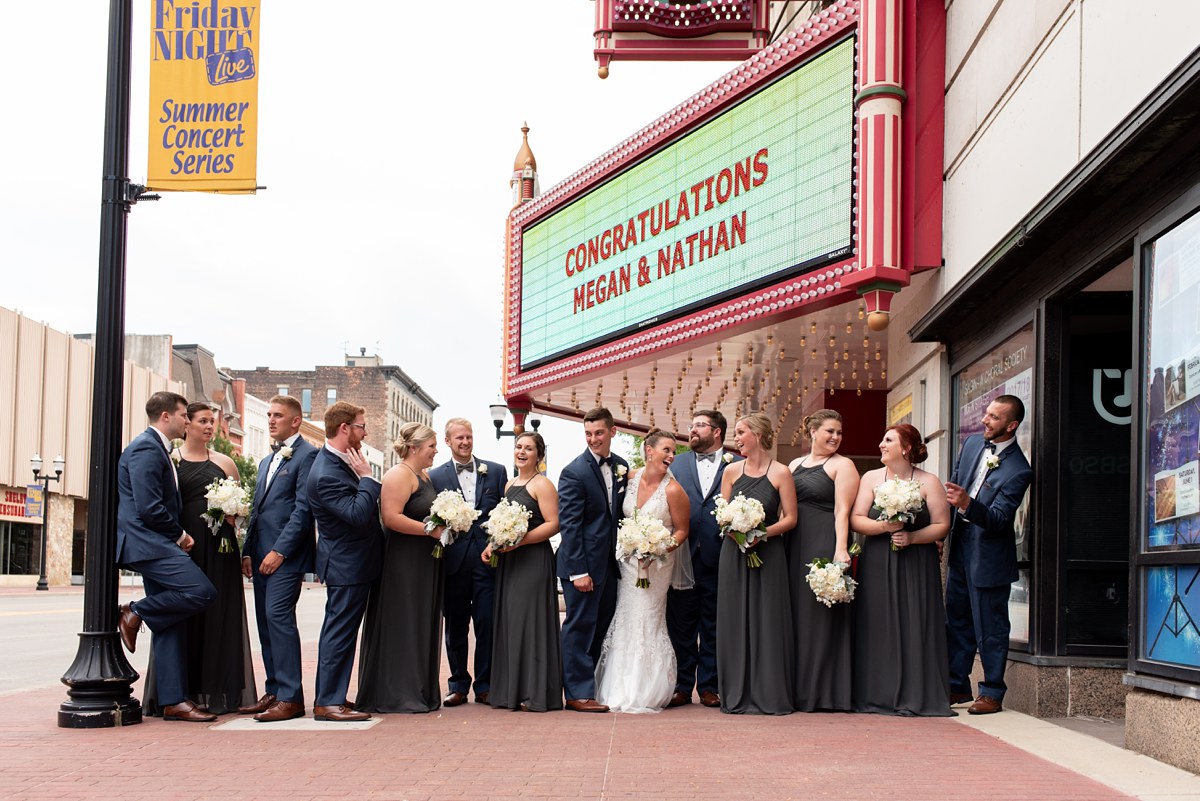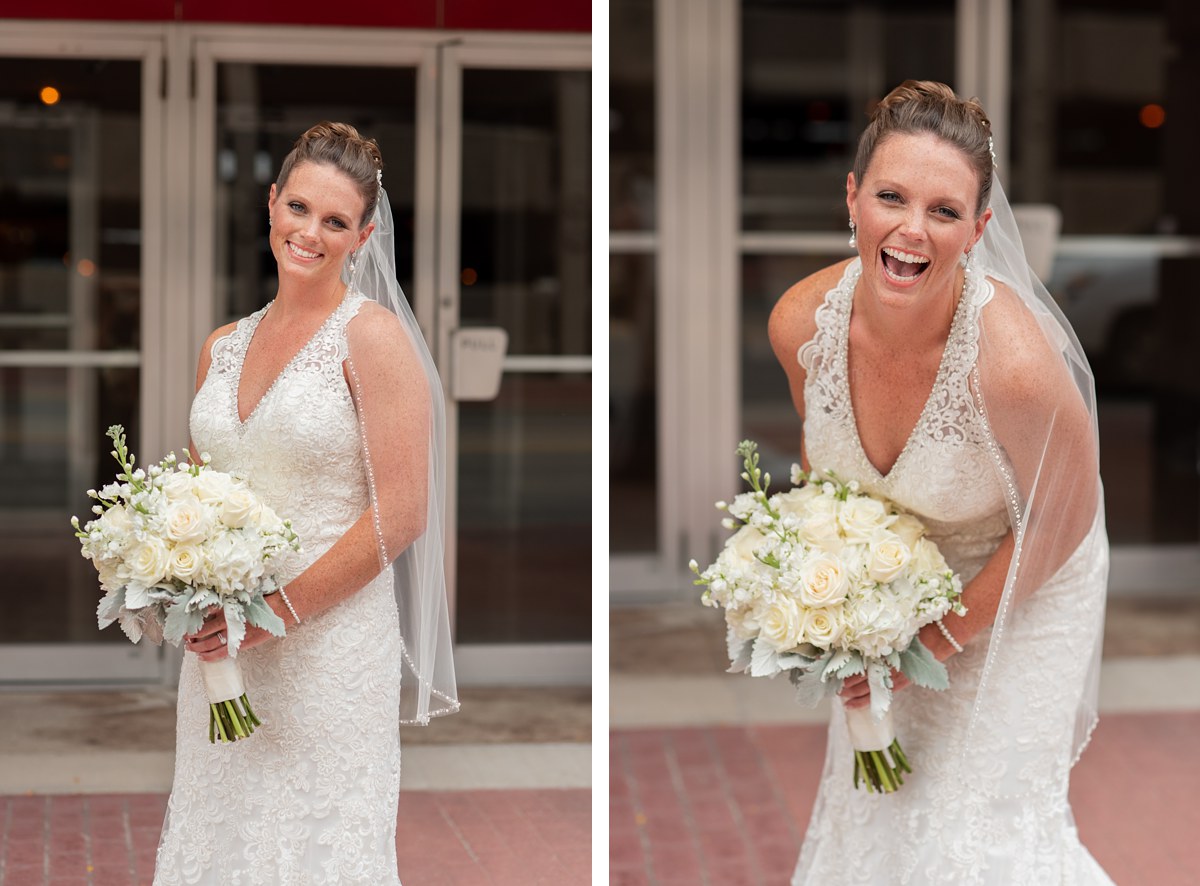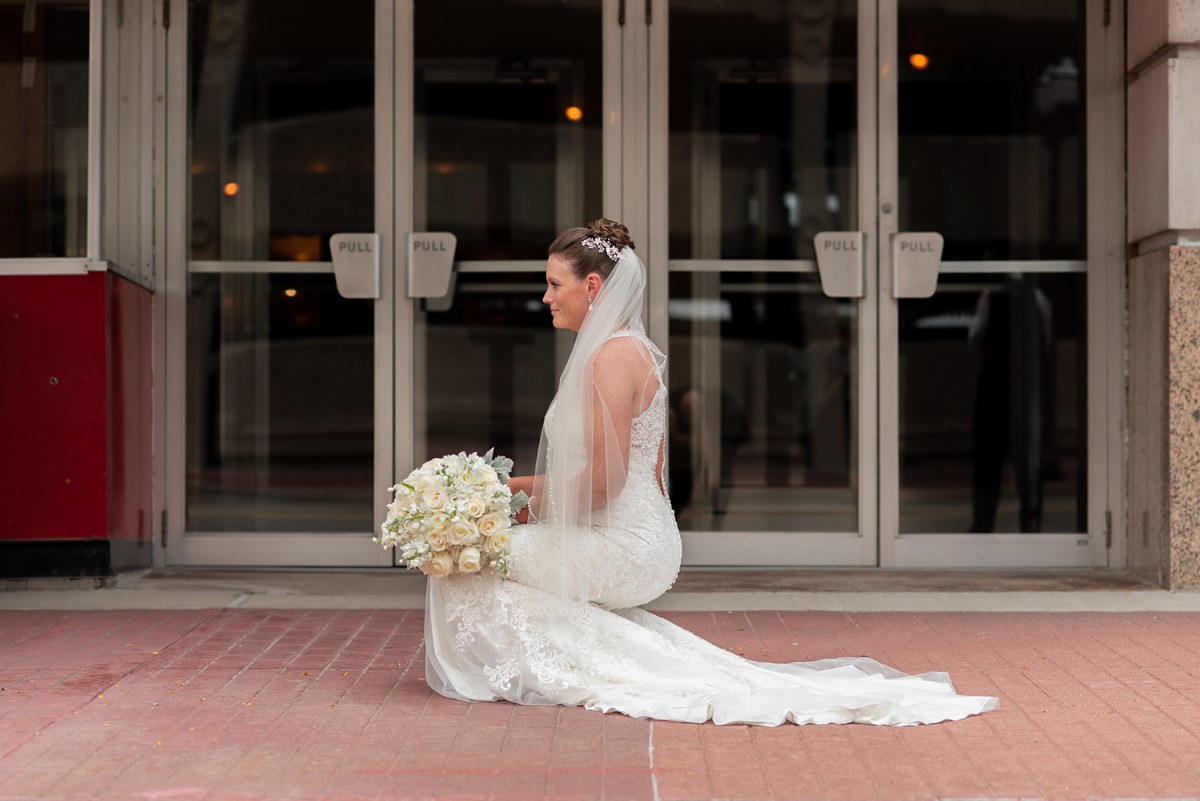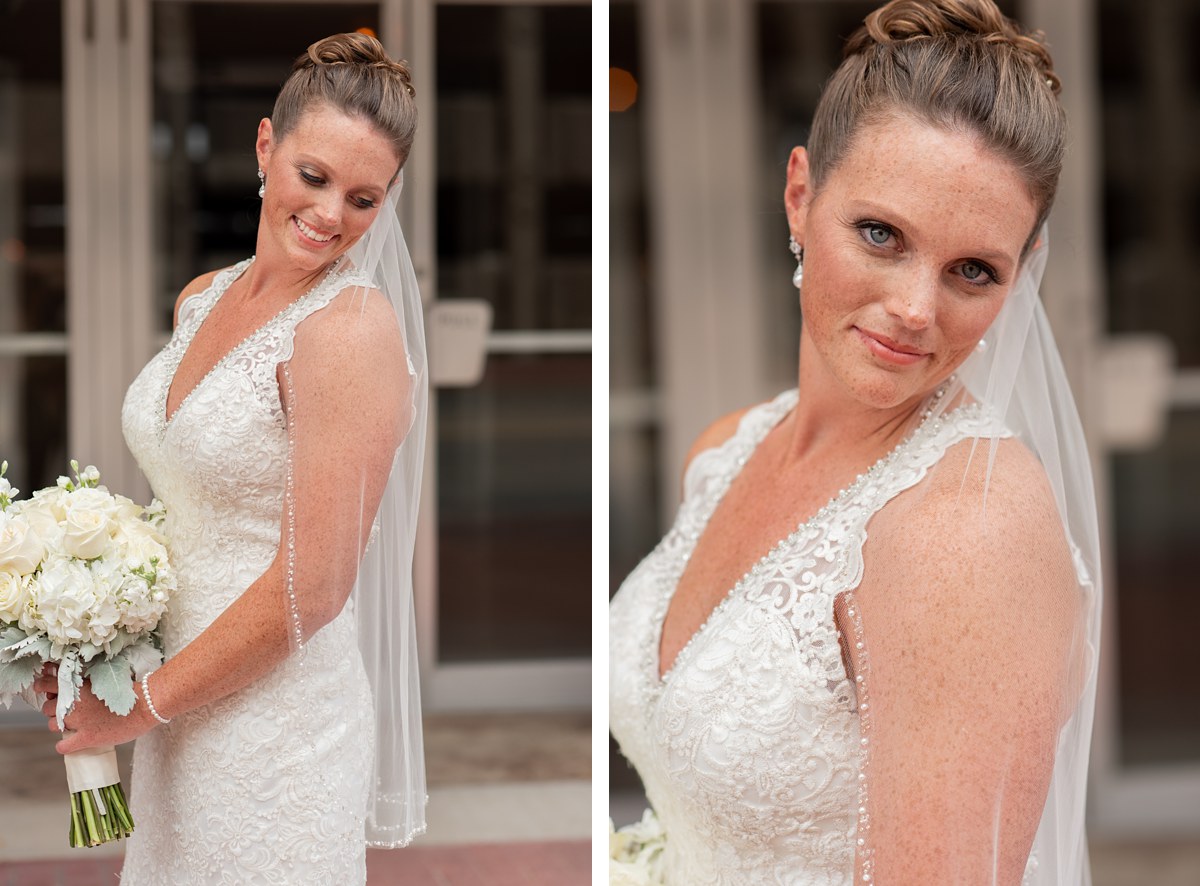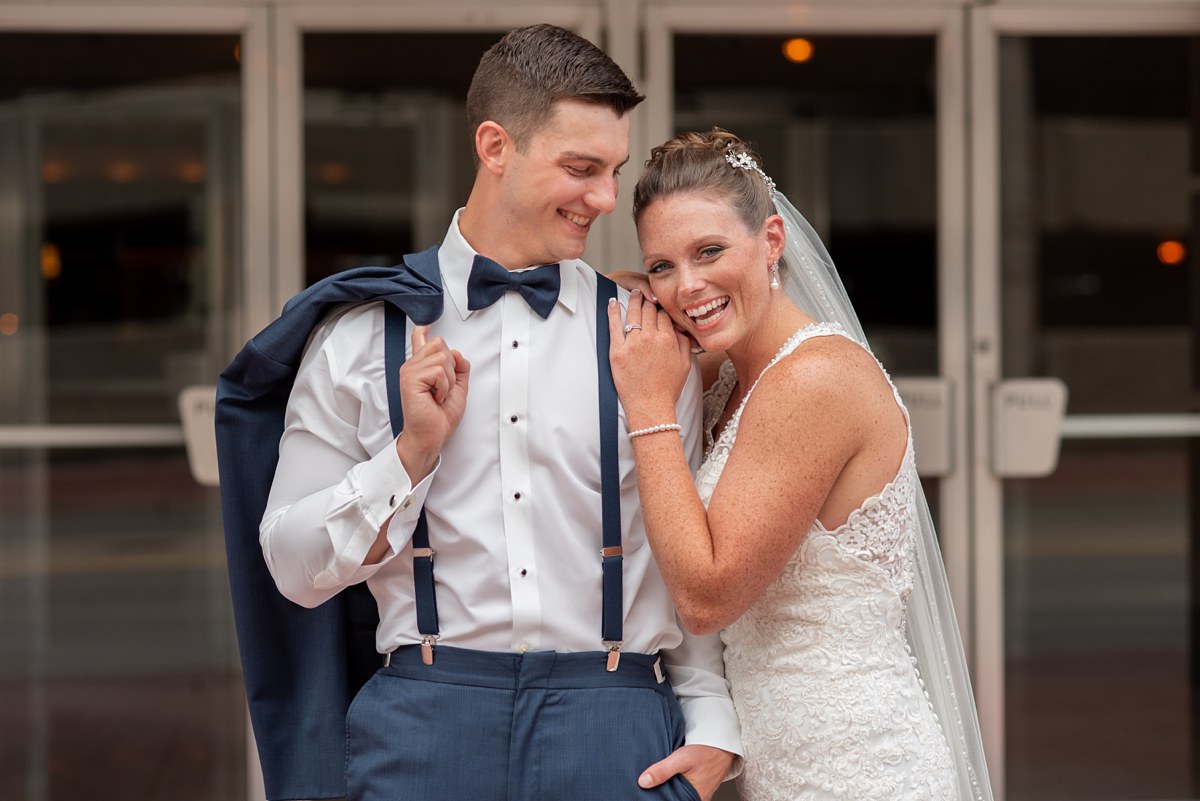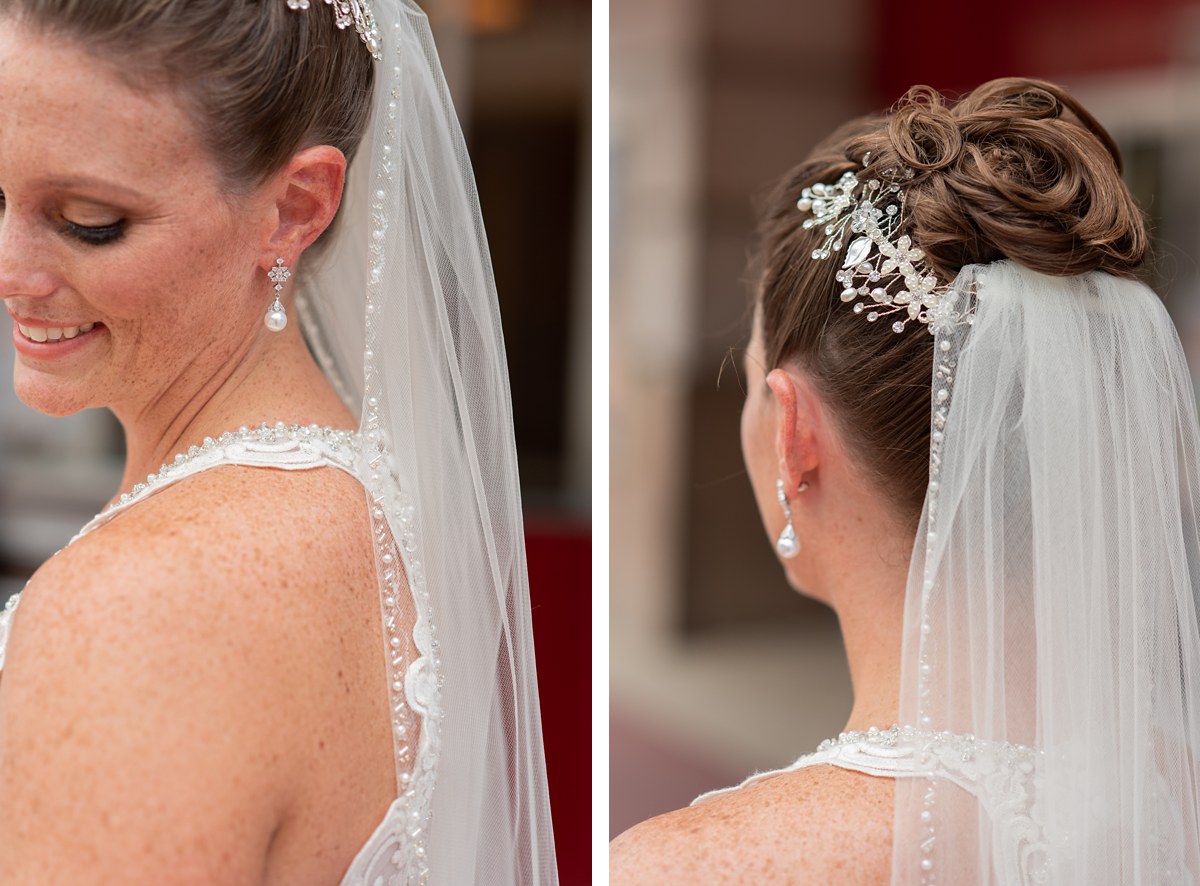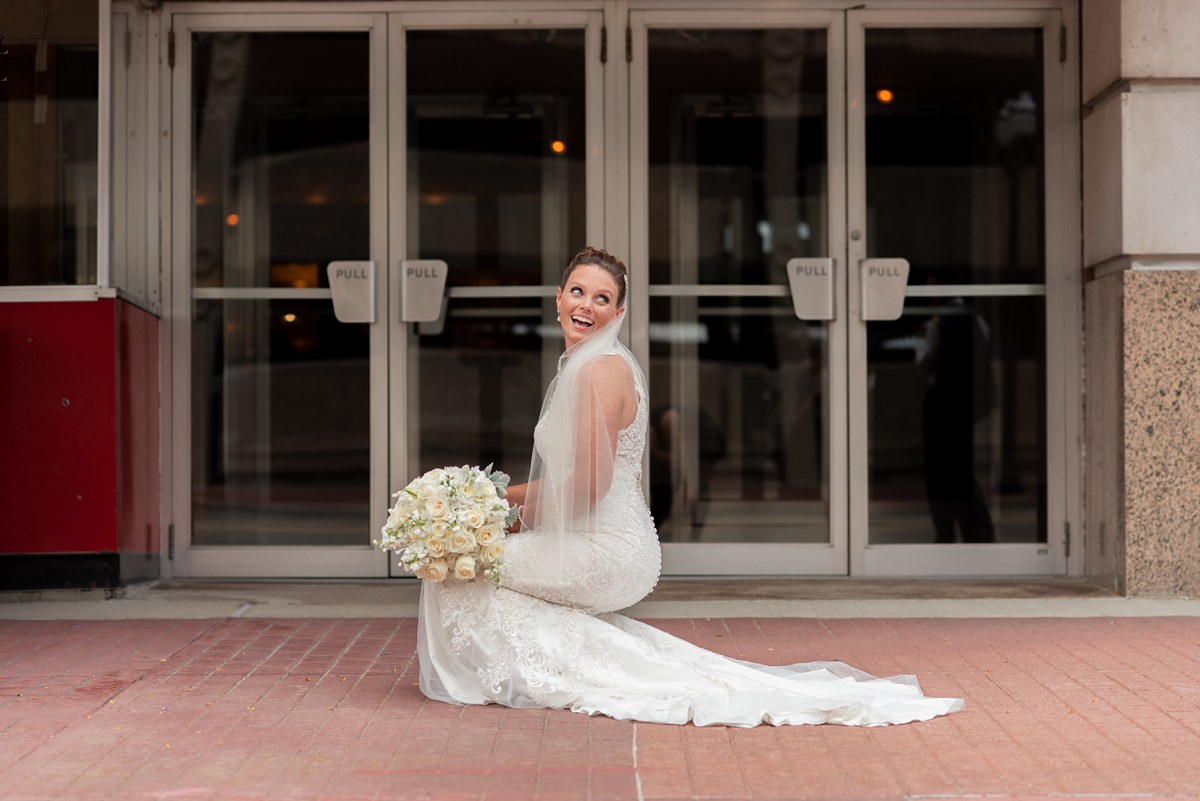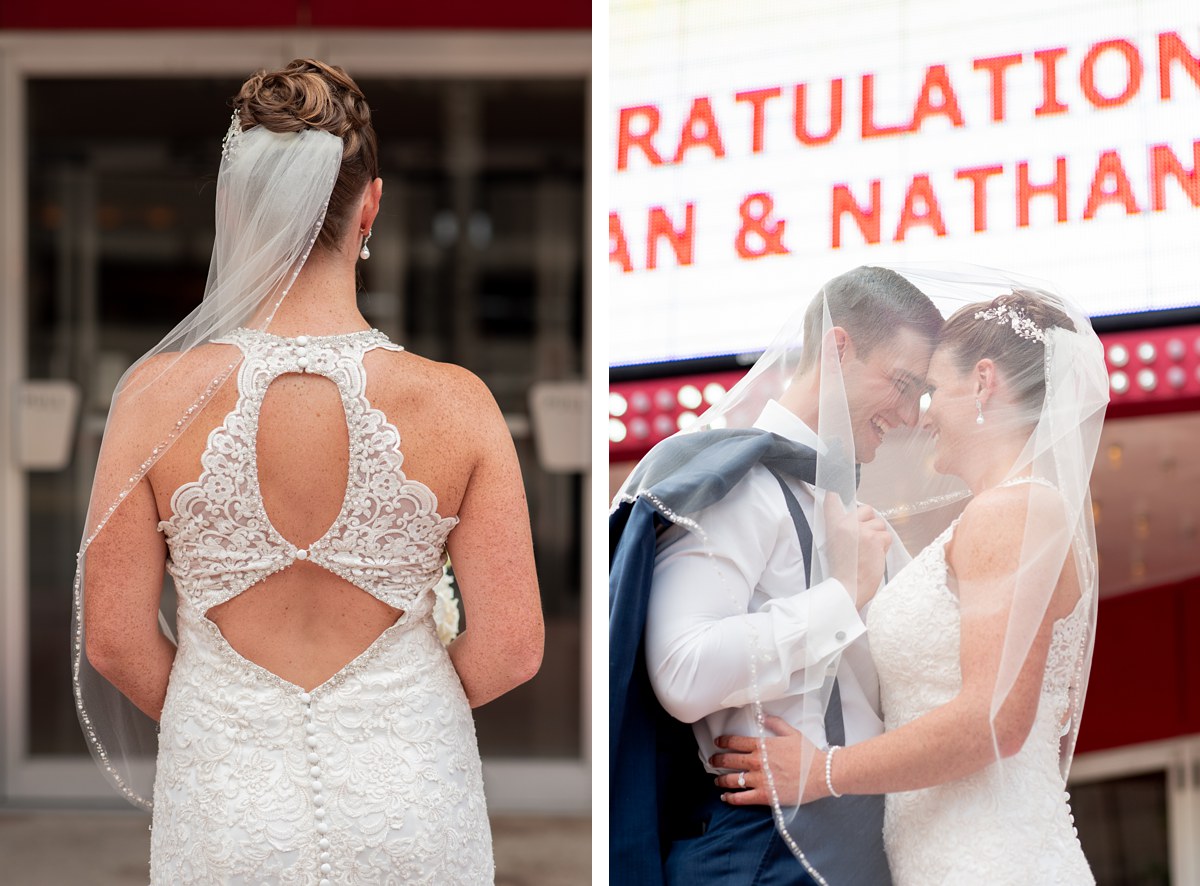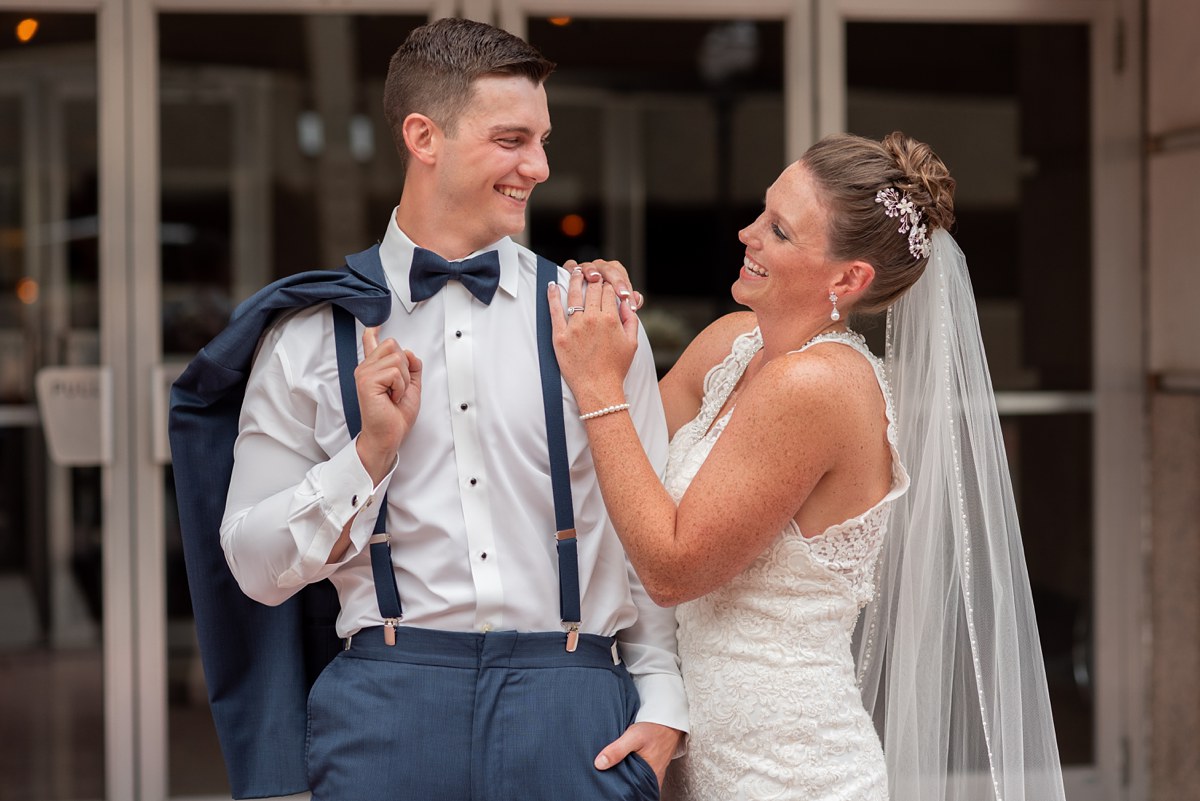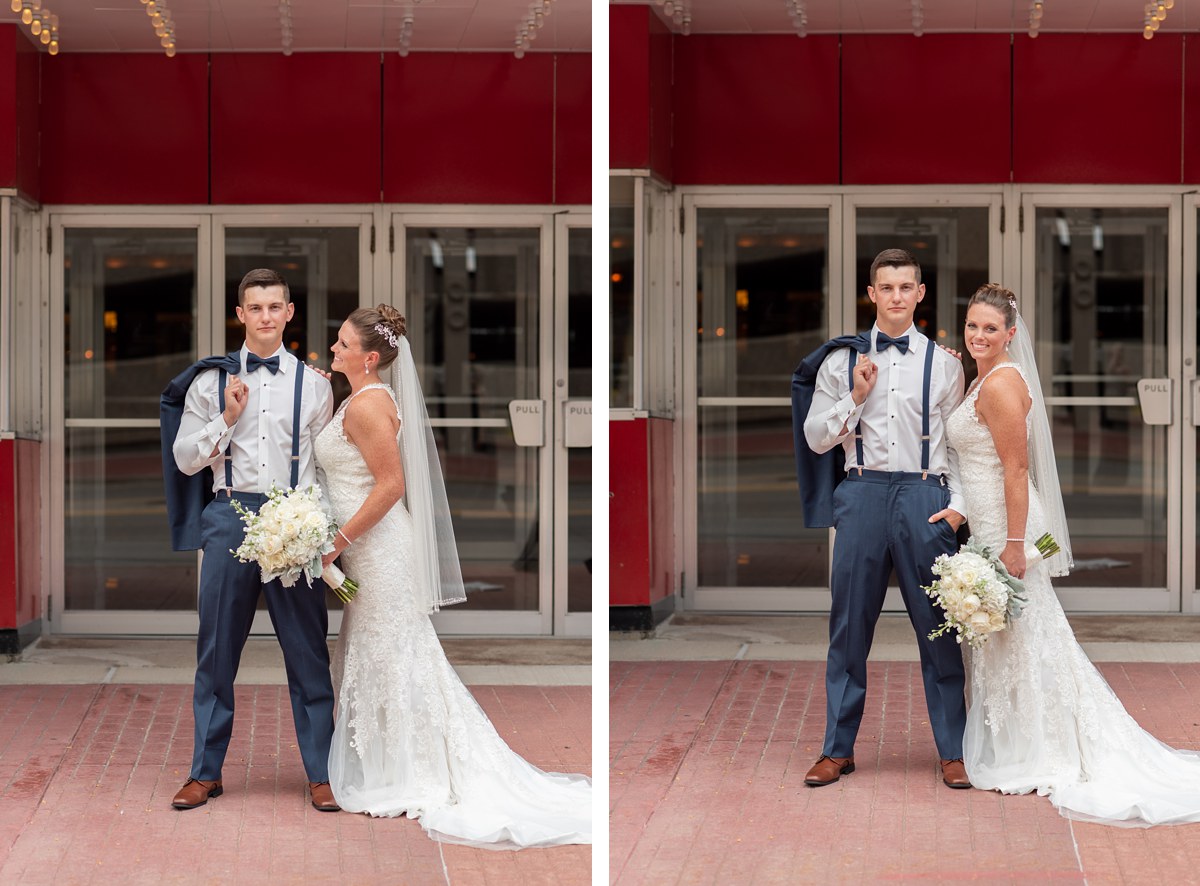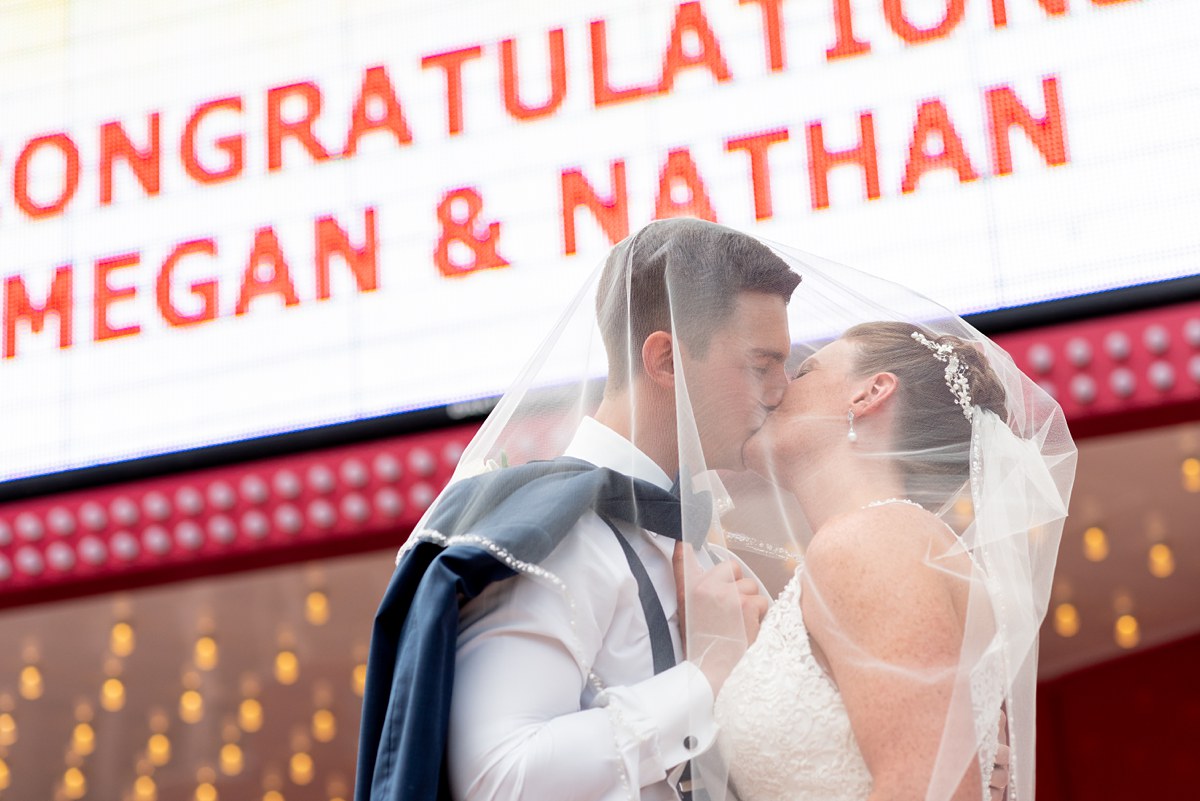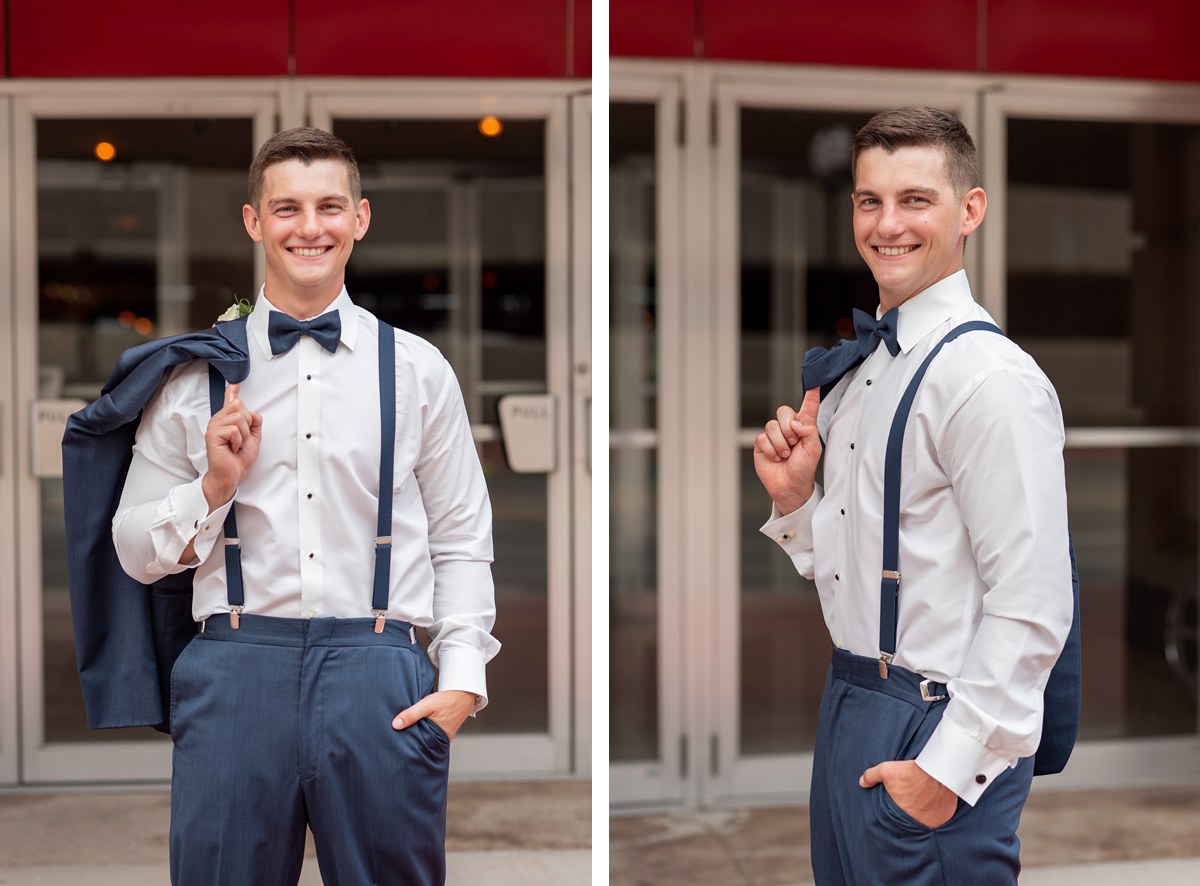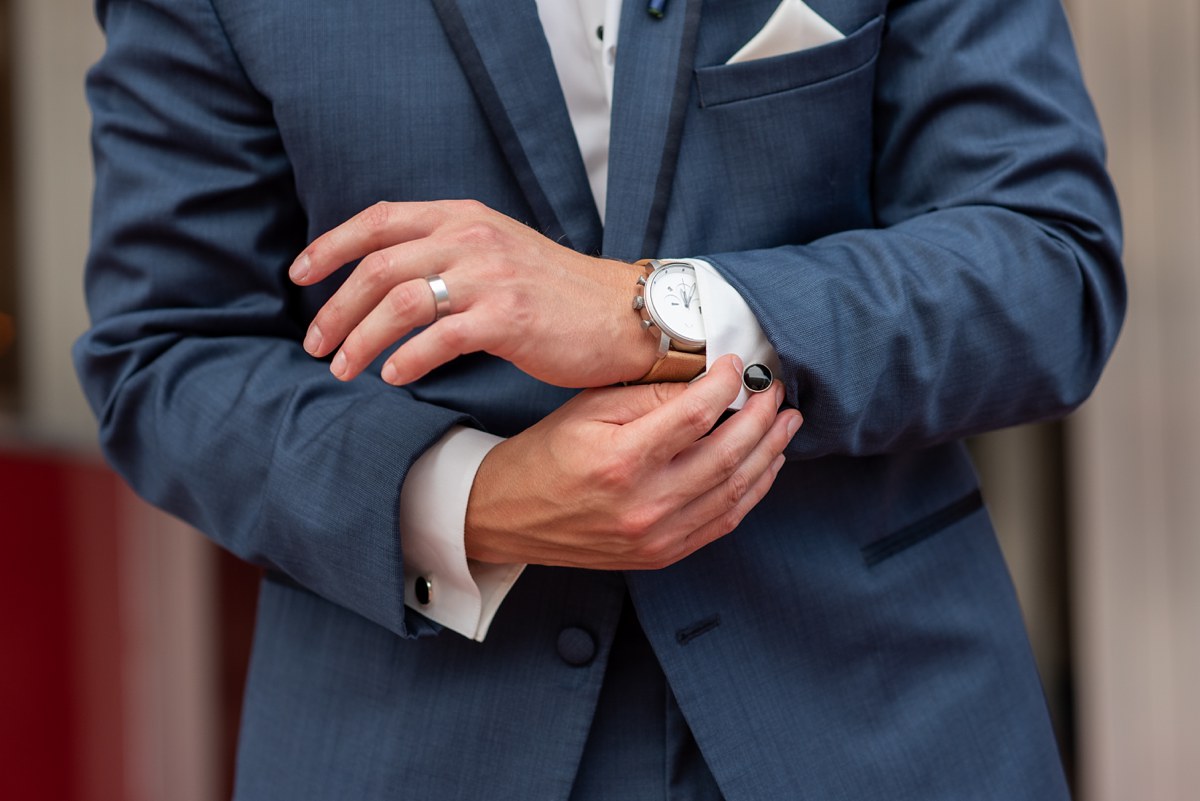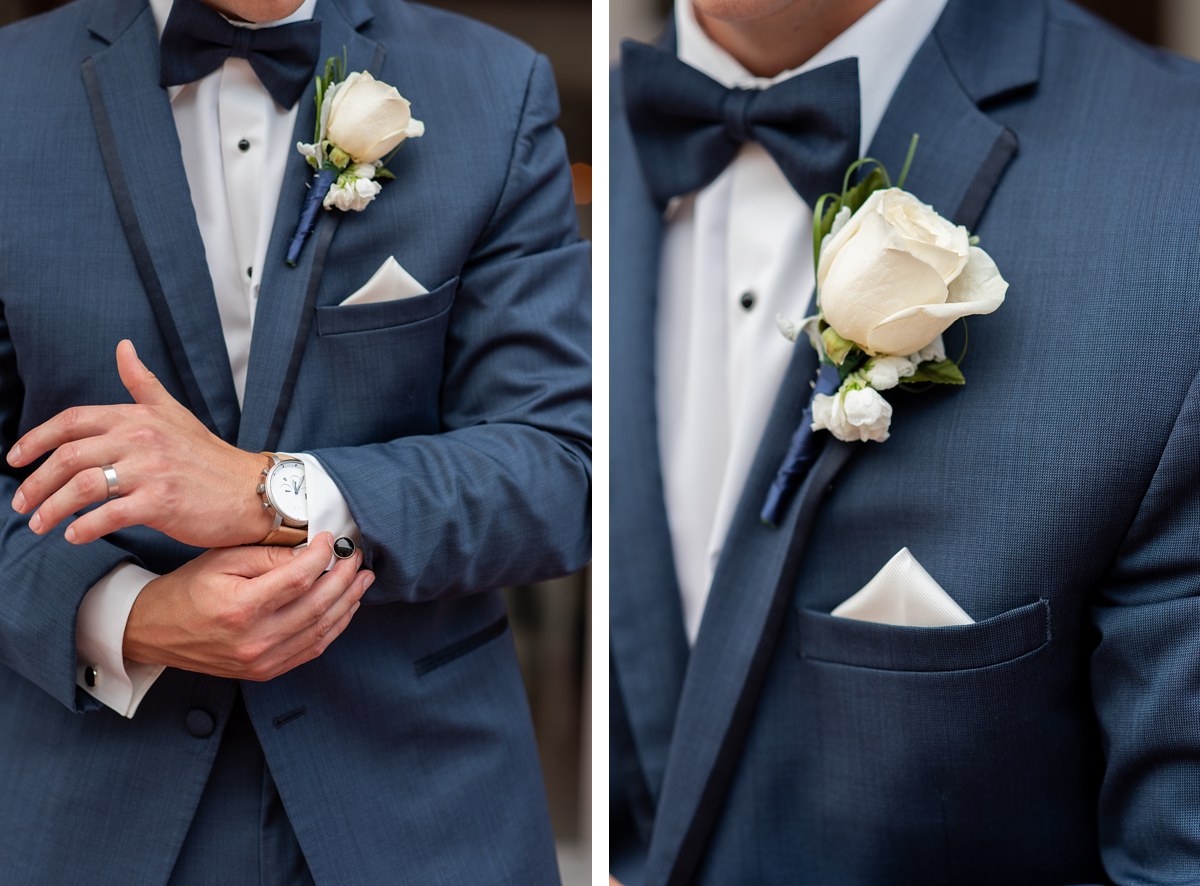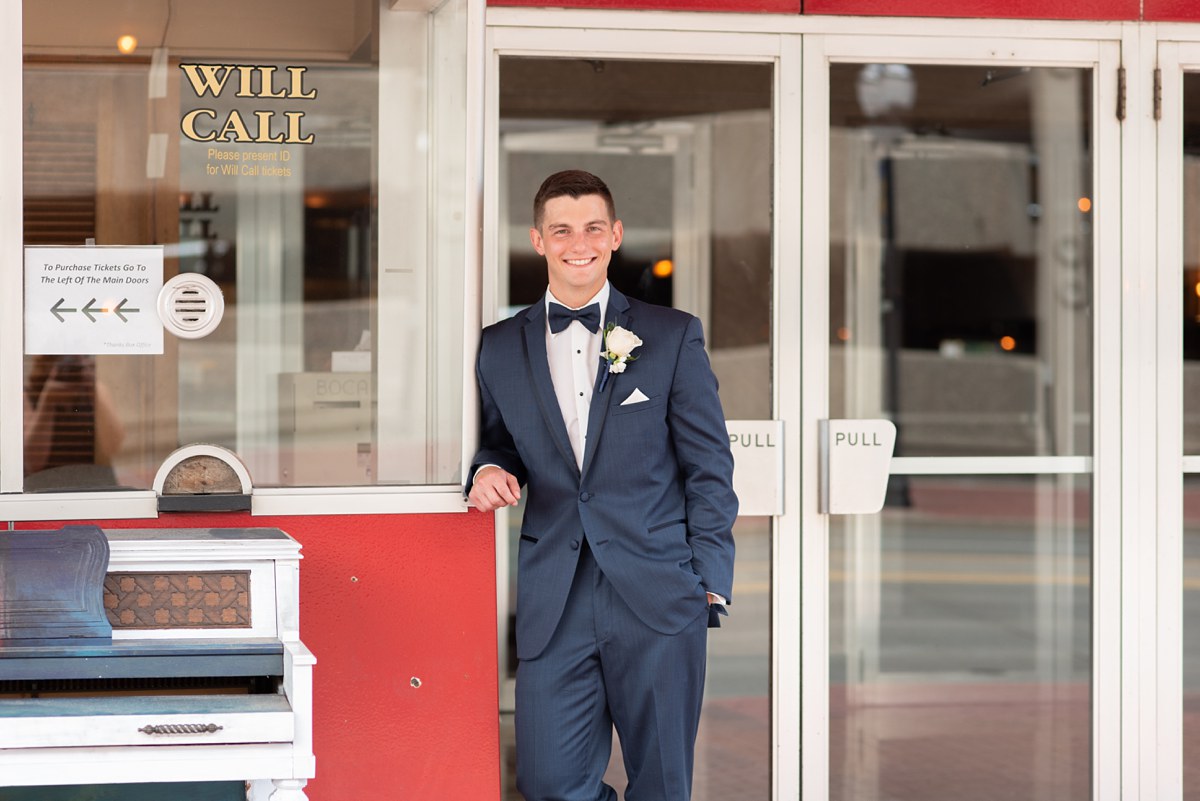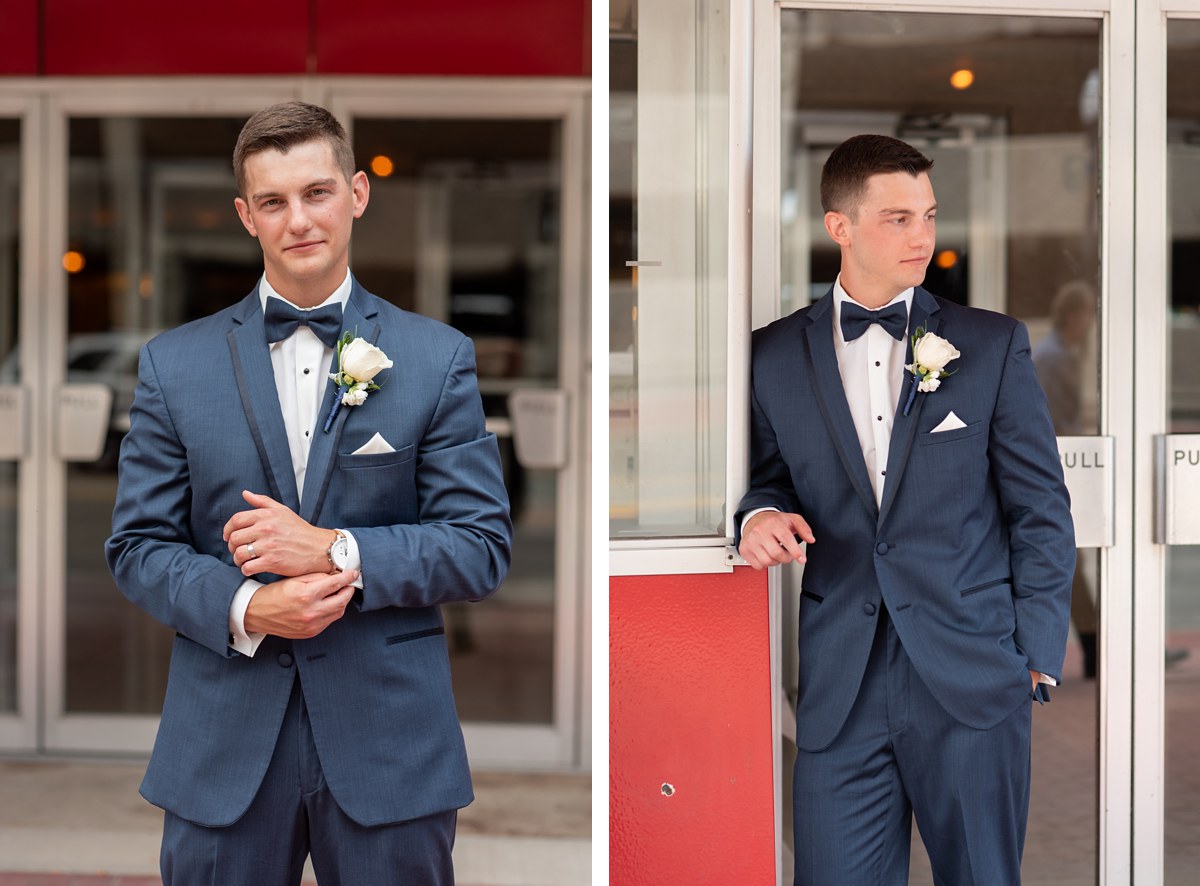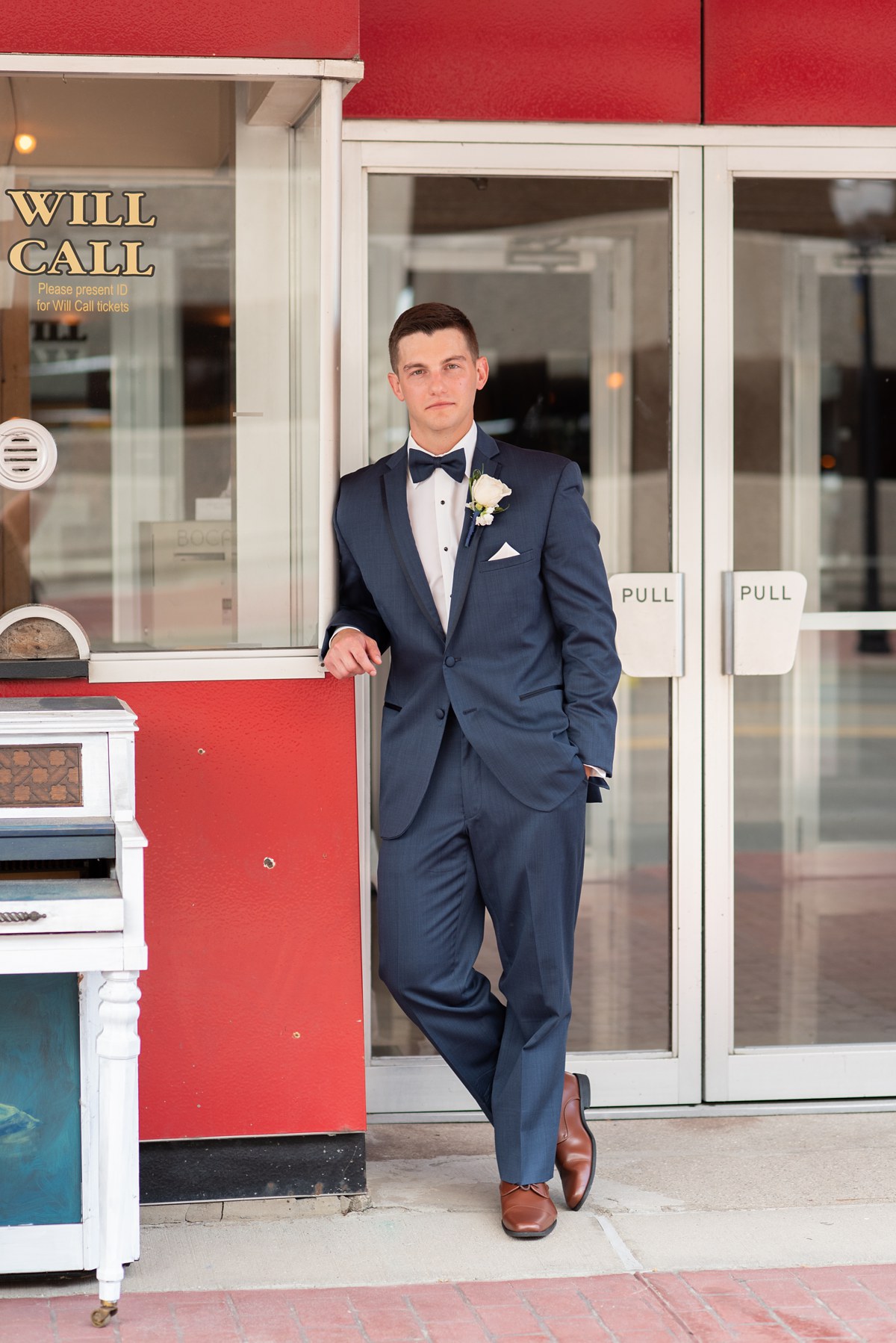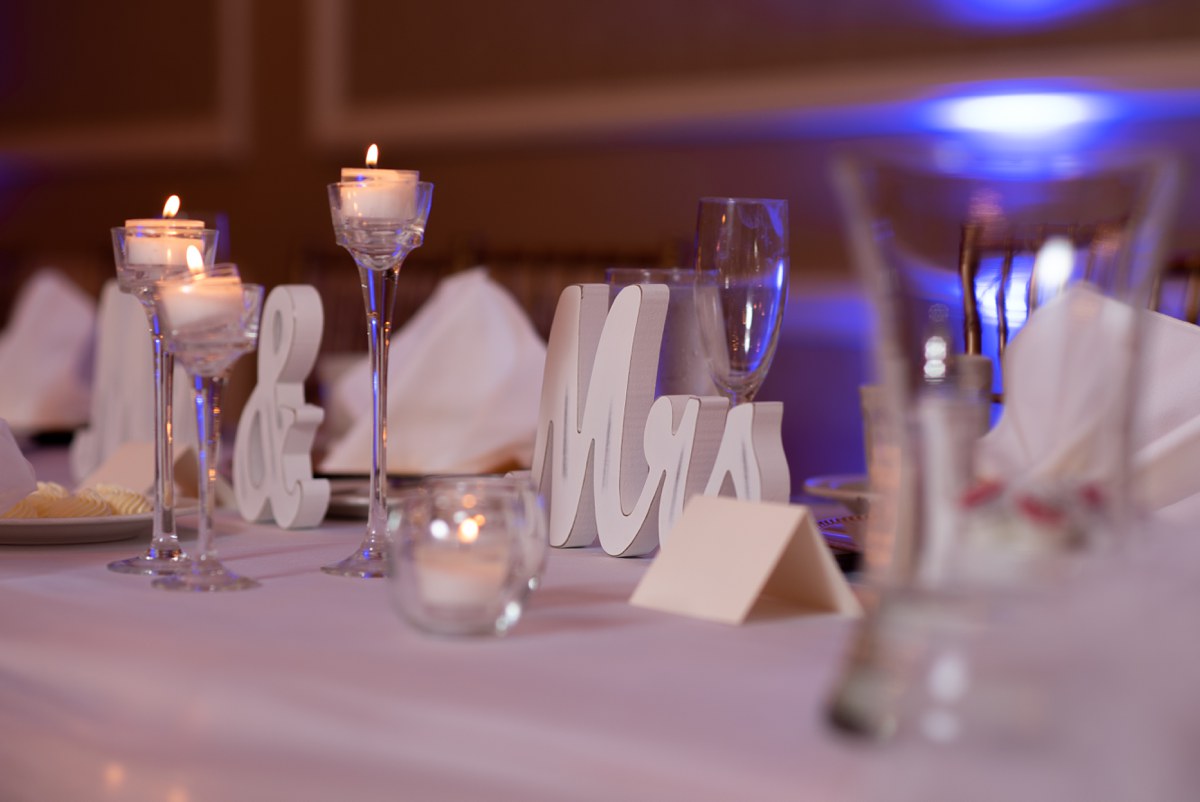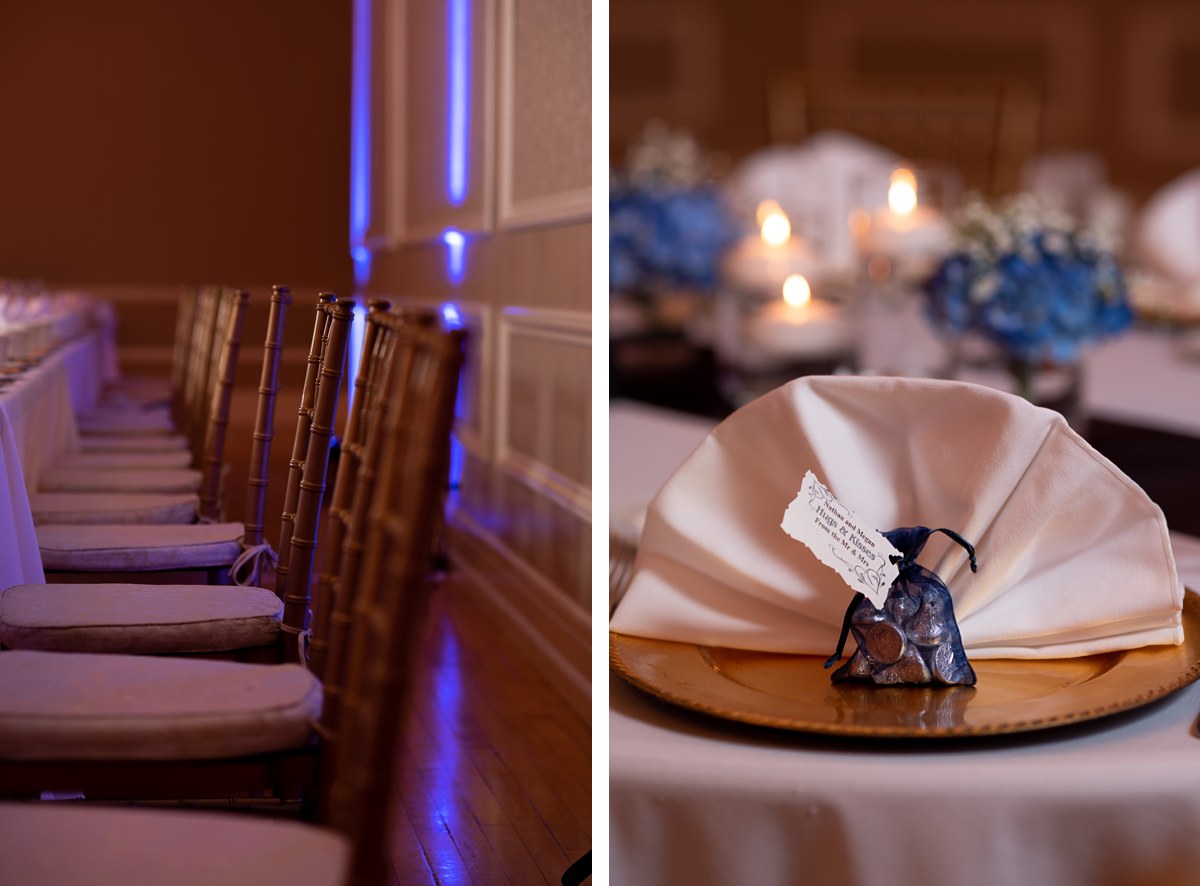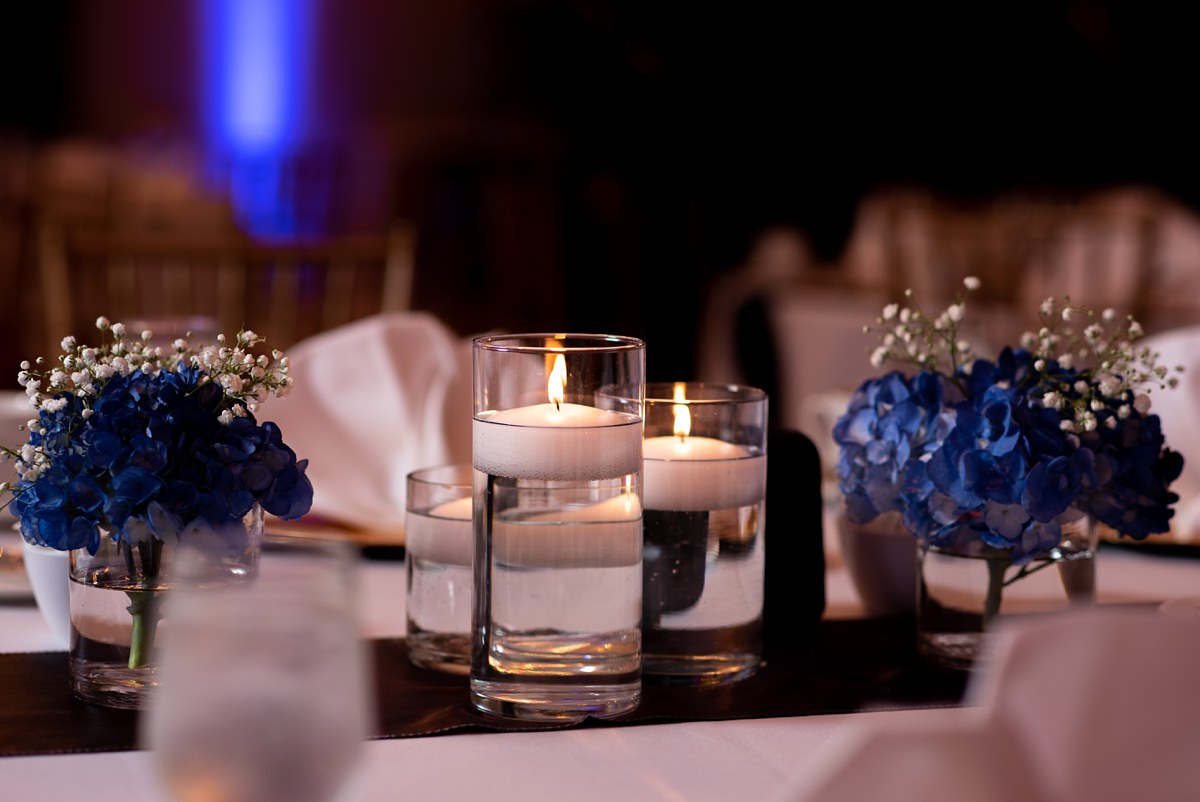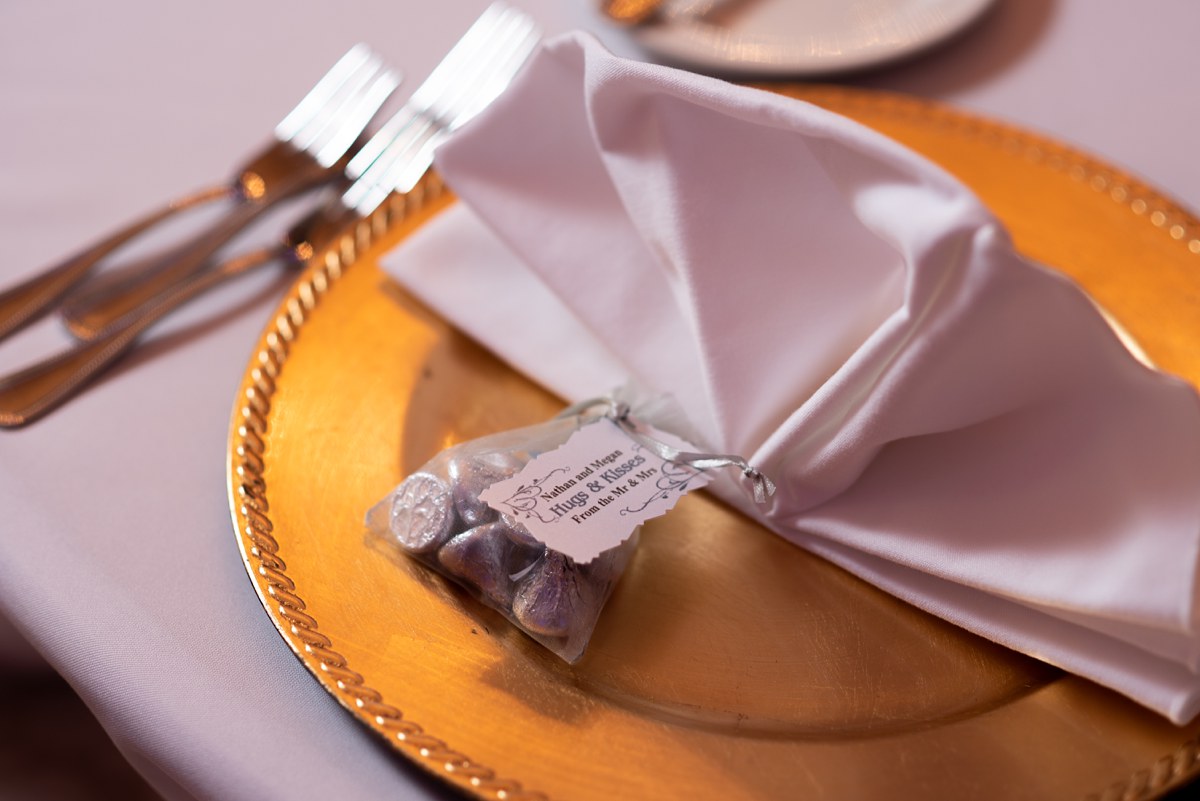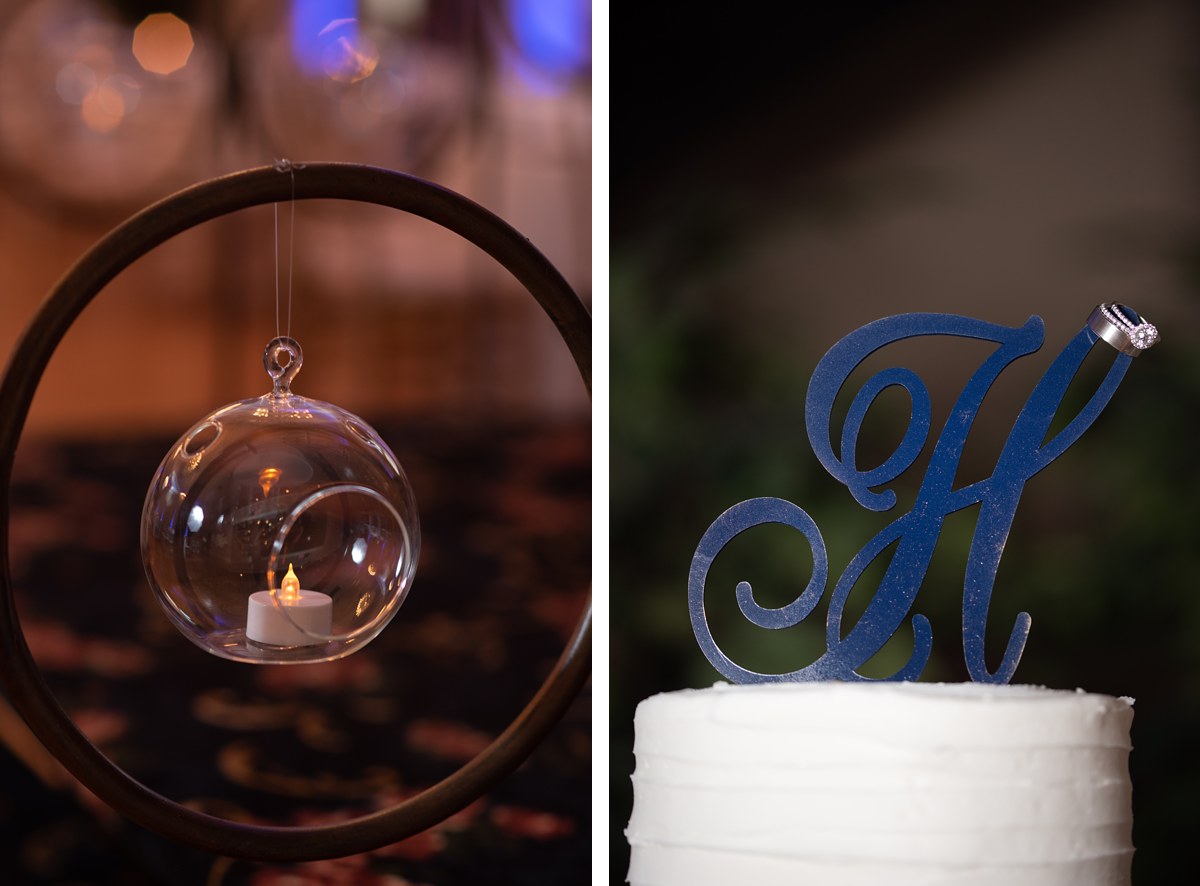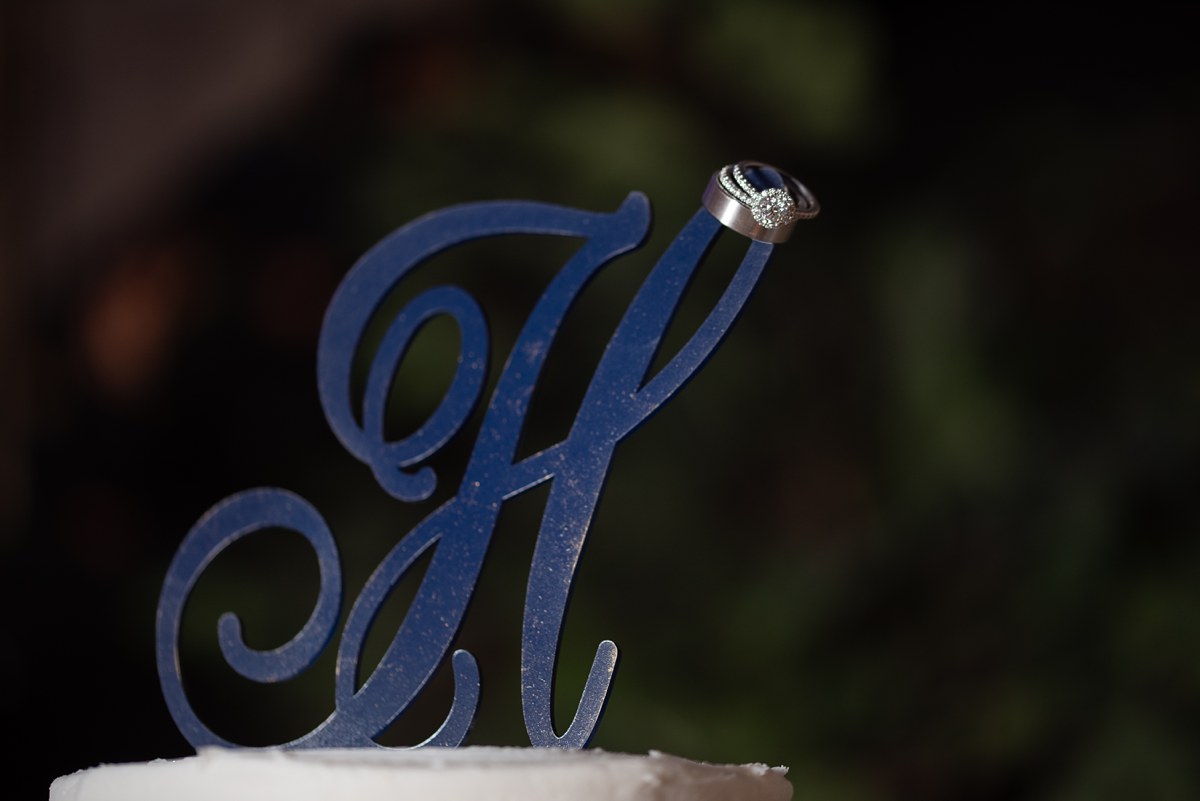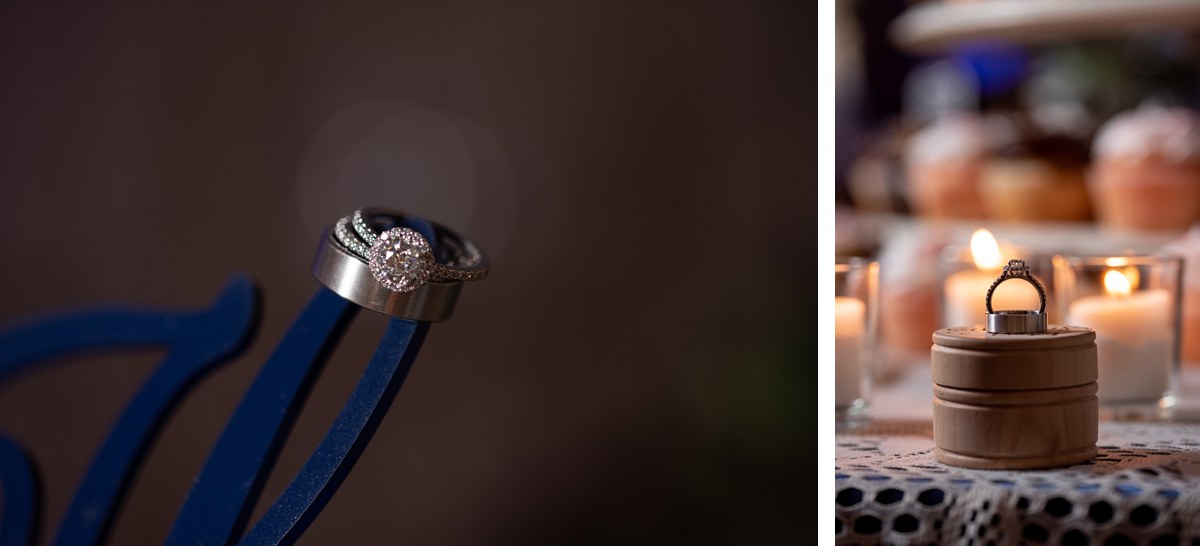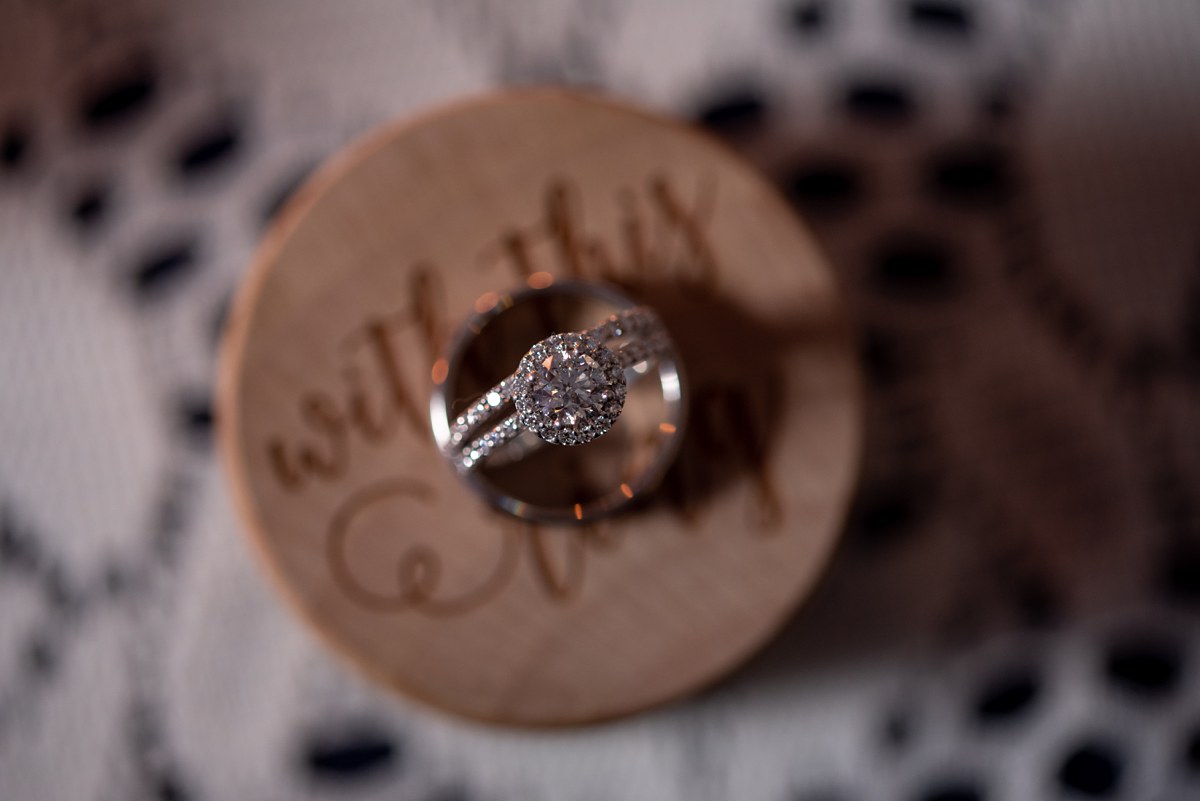 What was your favorite part of your wedding day?
Megan : It is hard to pick a favorite part of the wedding day because all of it was amazing. My top two favorite moments were walking into the church and seeing Nathan at the end of the aisle and walking down the stairs into the reception. Both of these moments stand out because we were surrounded by so many people who love and care about us.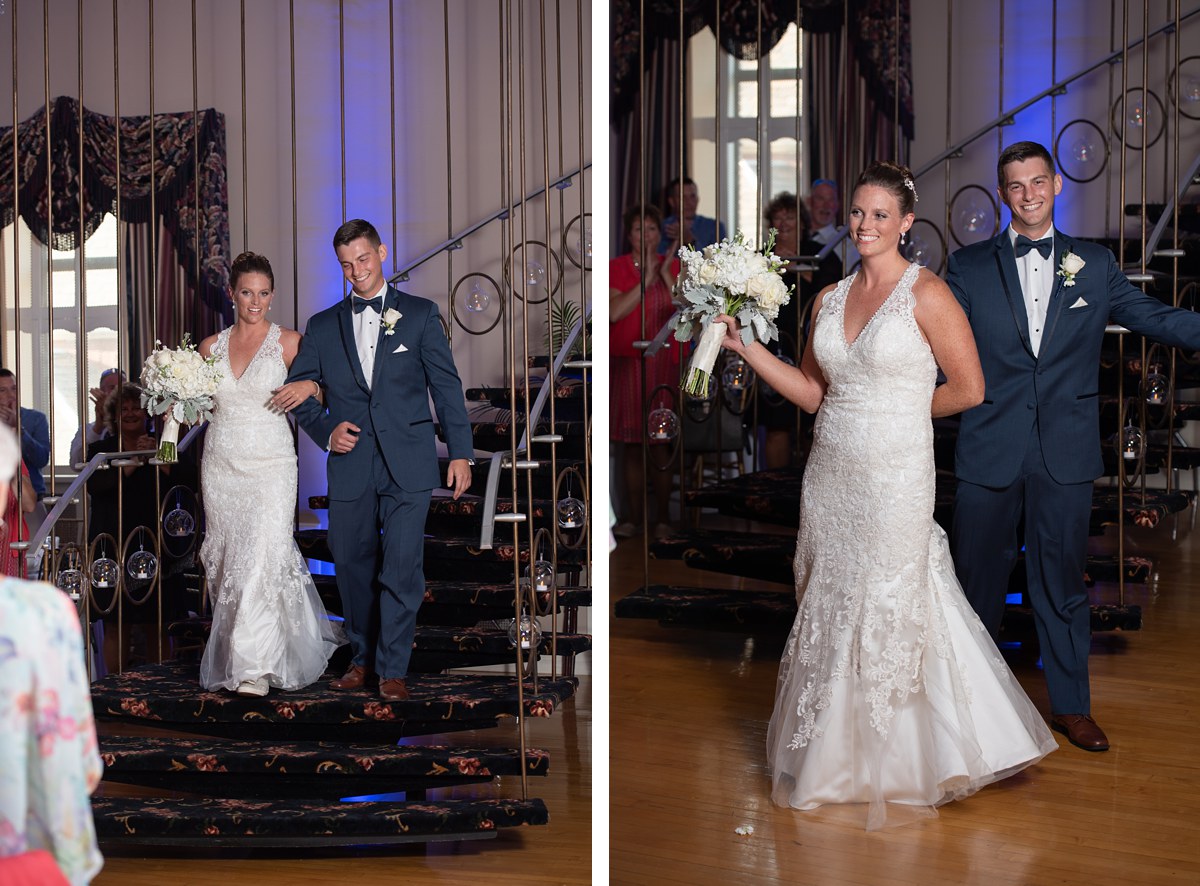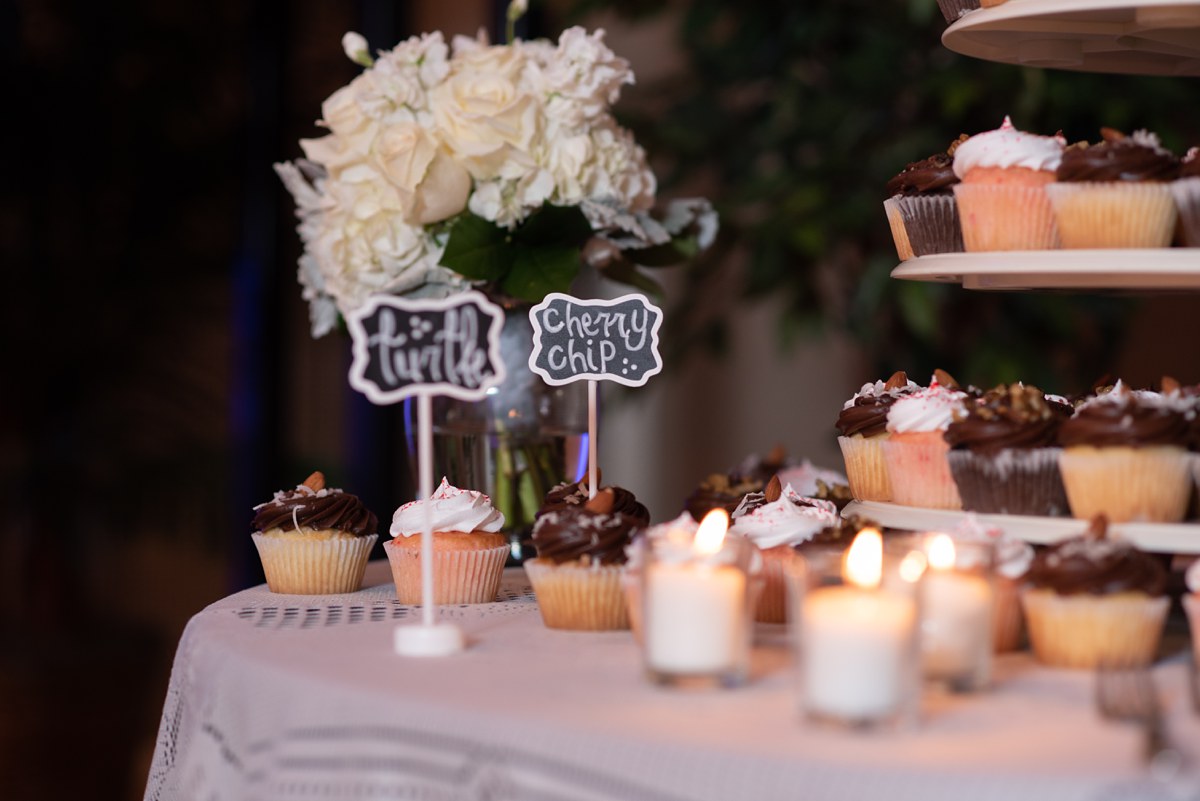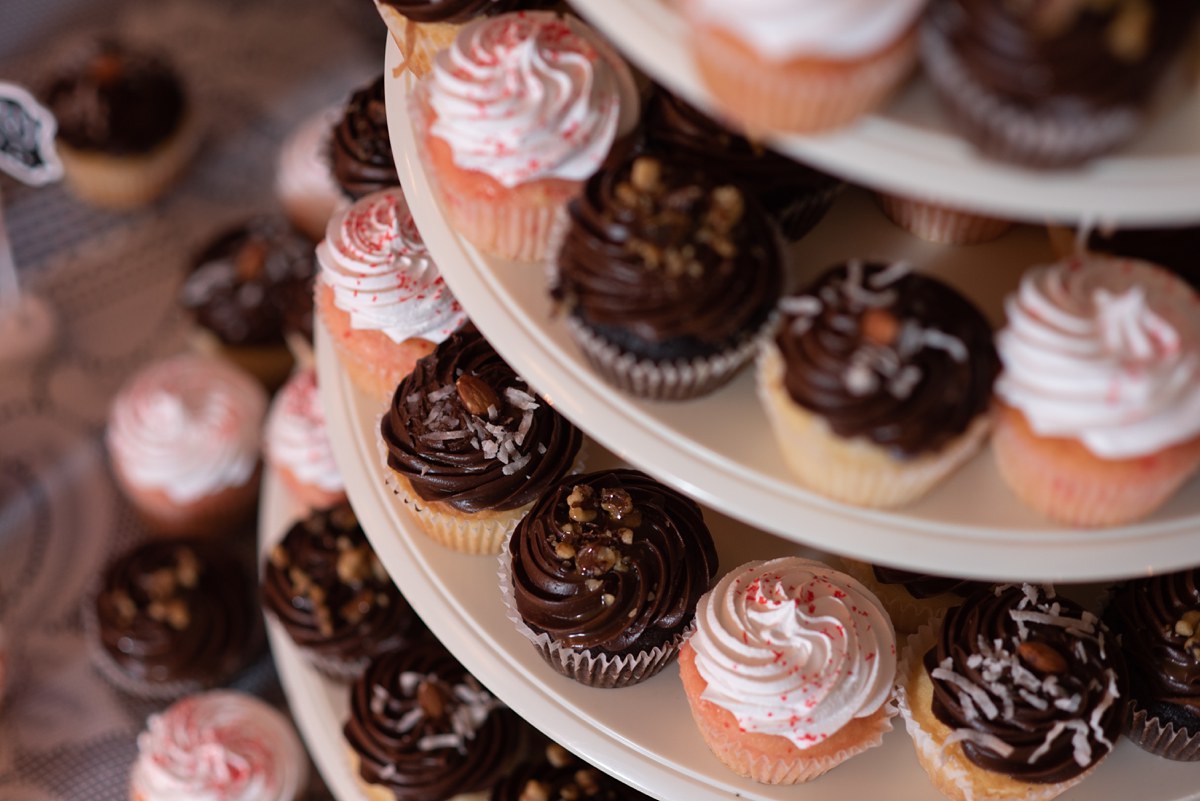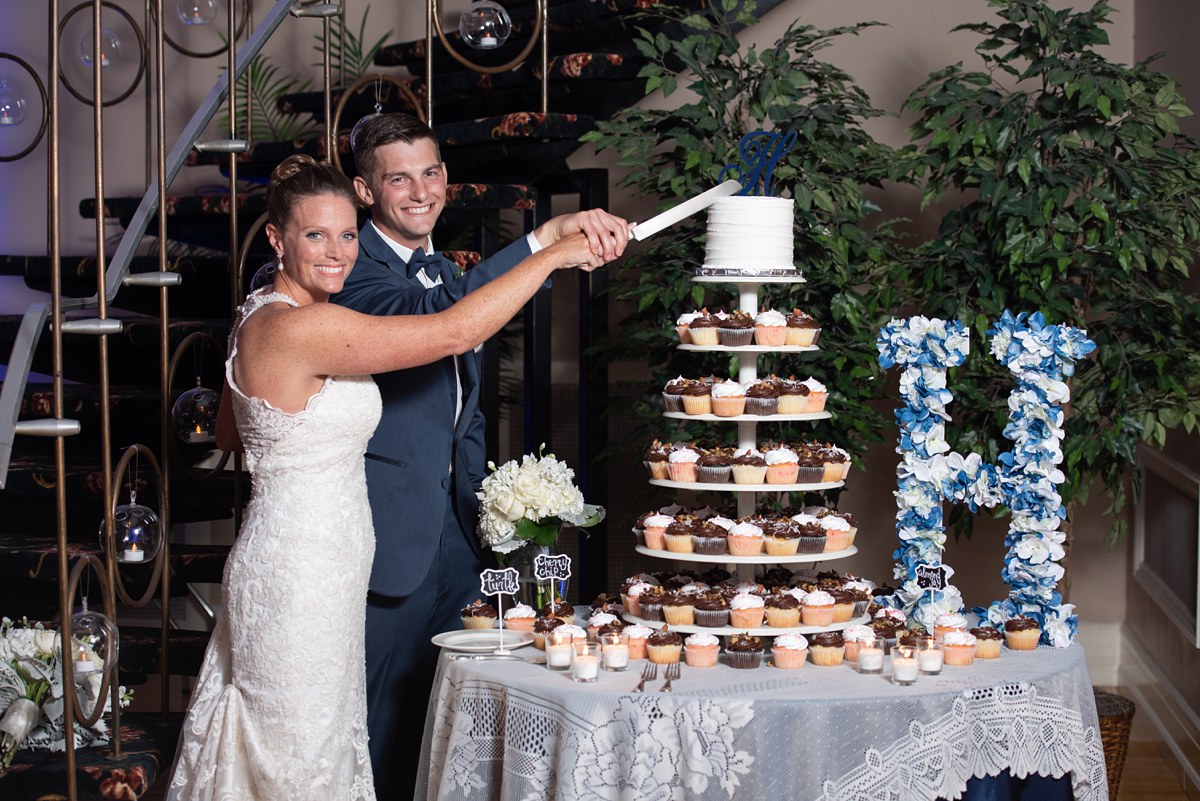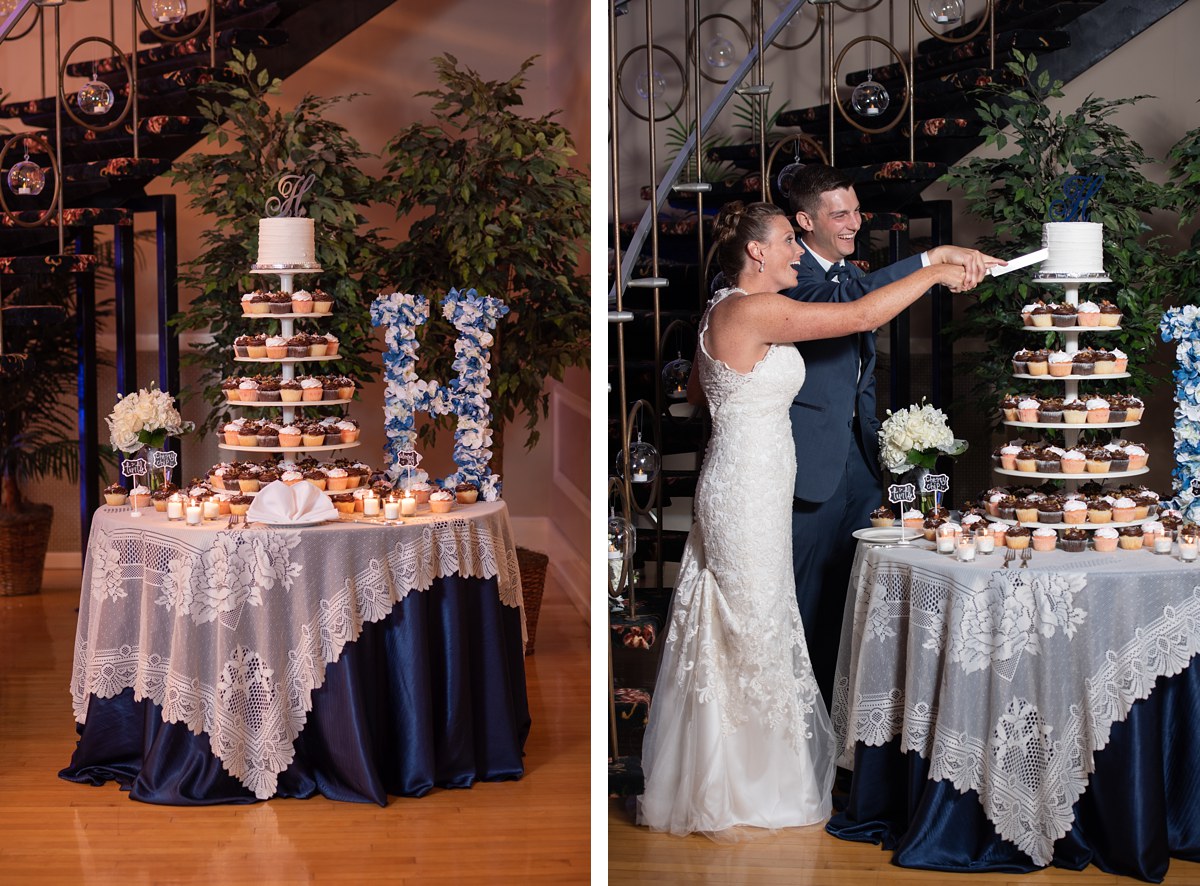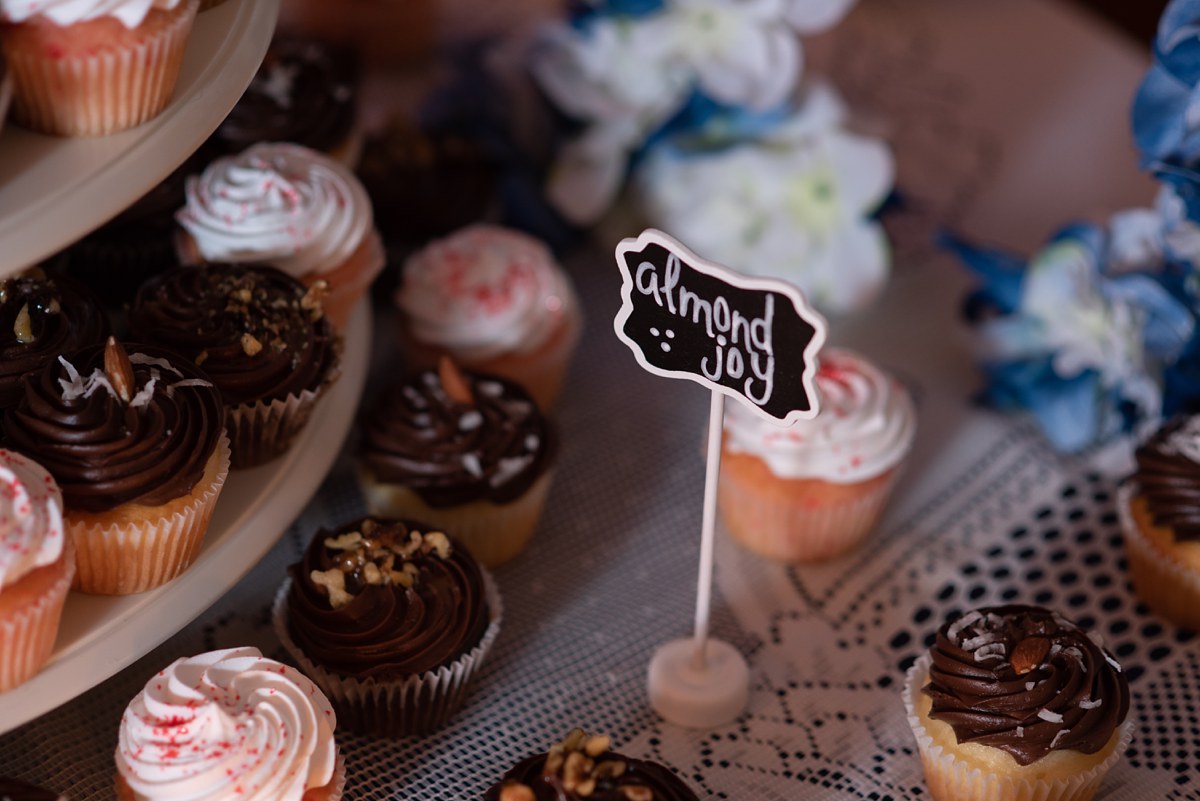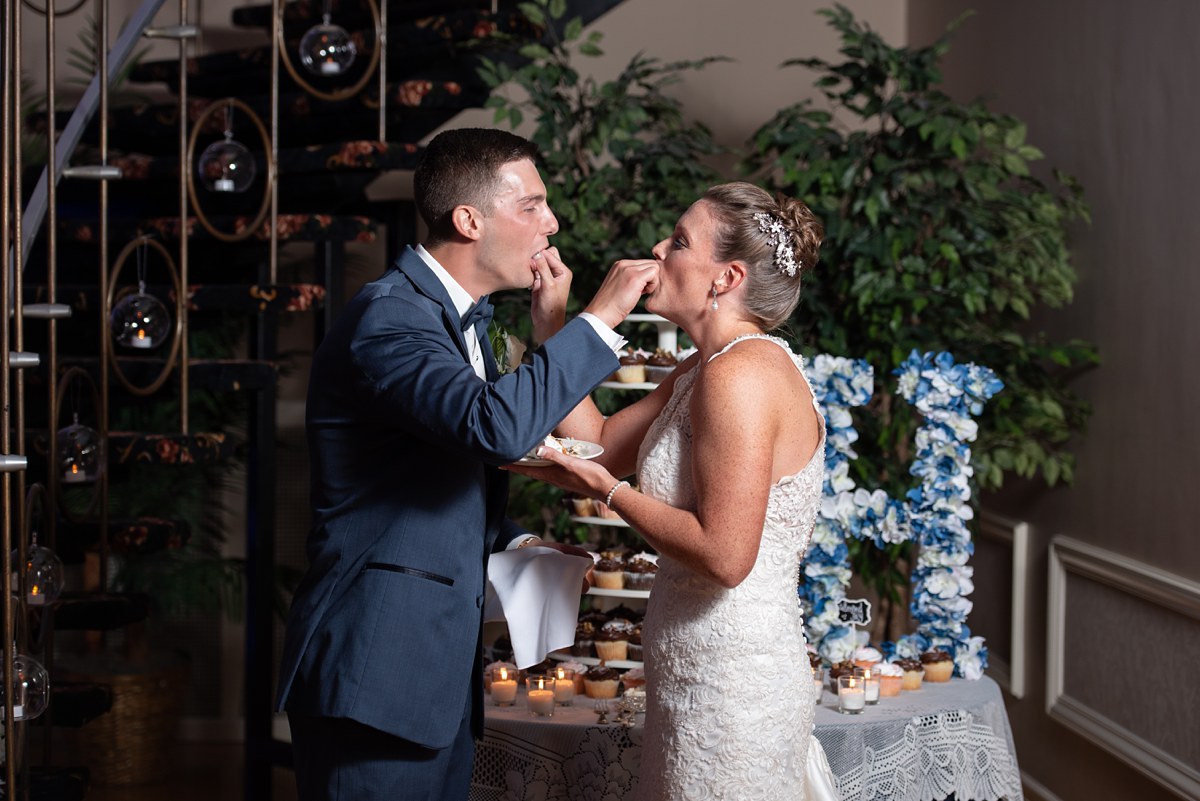 What would you change, if anything, about your wedding day?
Nathan : One thing I would have changed would have been actually eating the wedding cake. The only time we tasted it was in the very beginning when we cut the cake and I wanted more.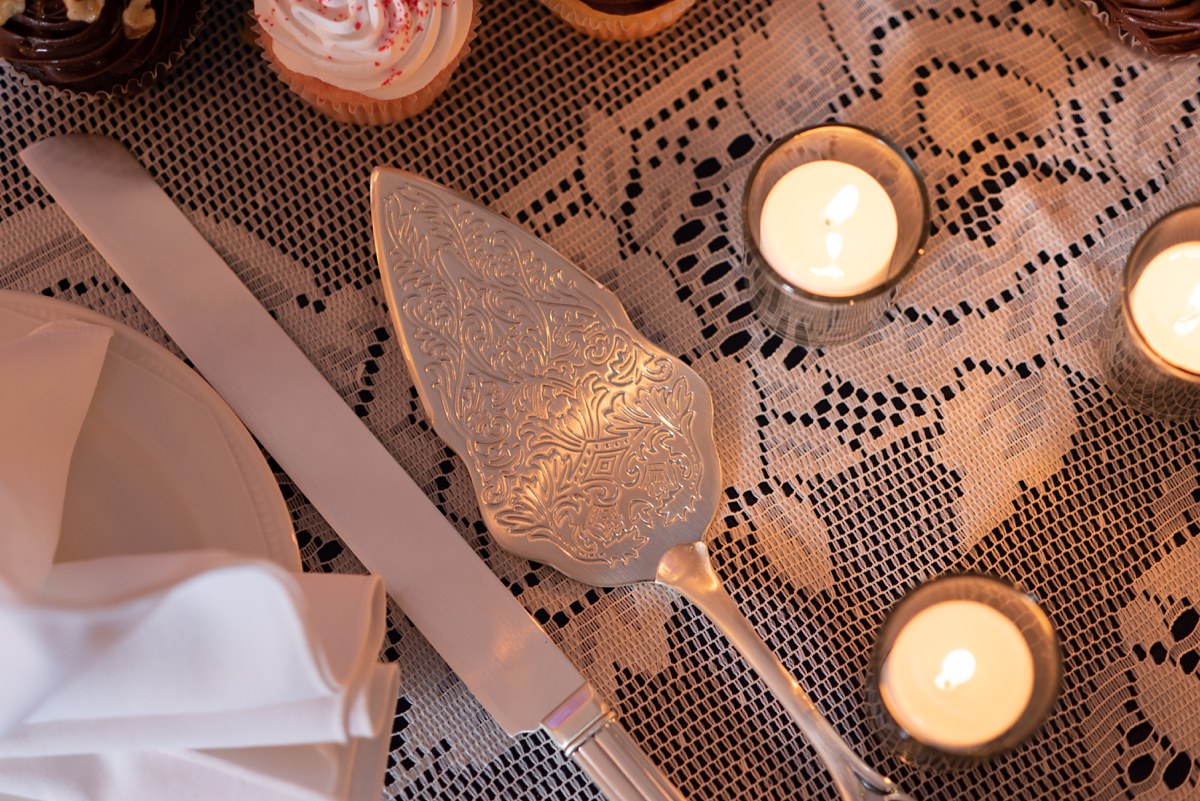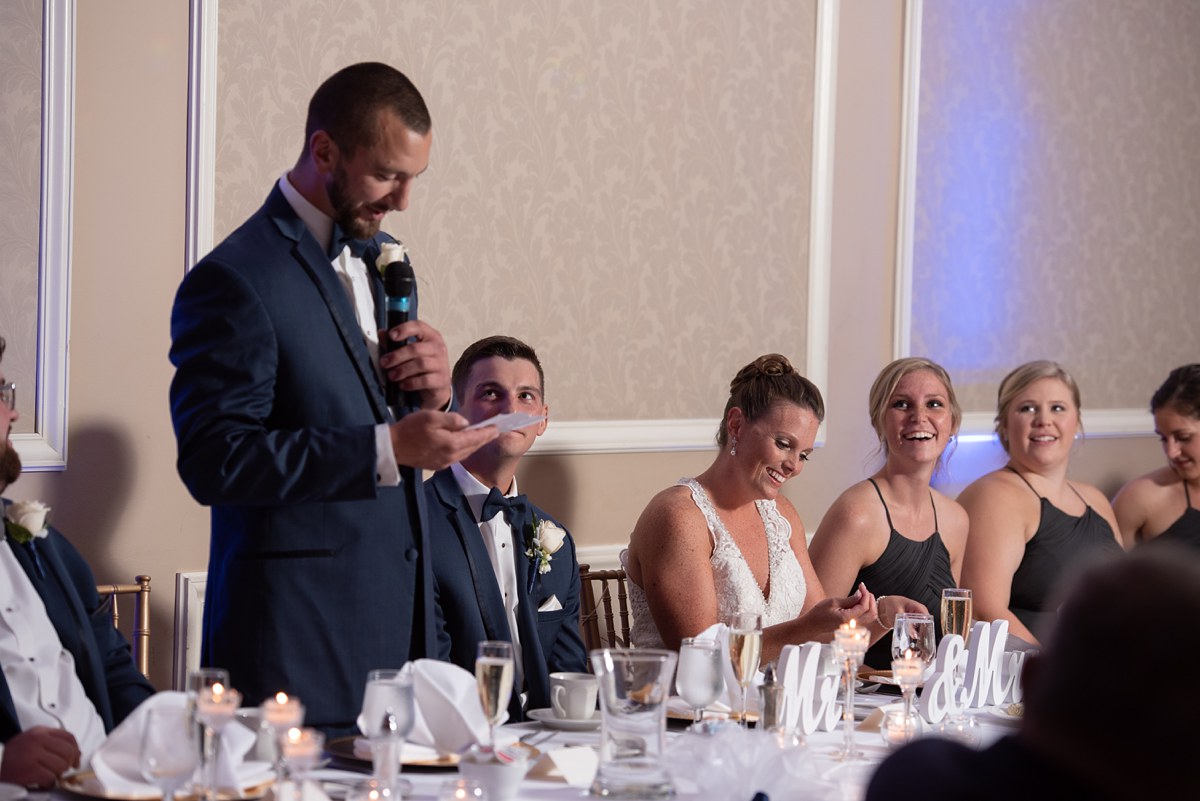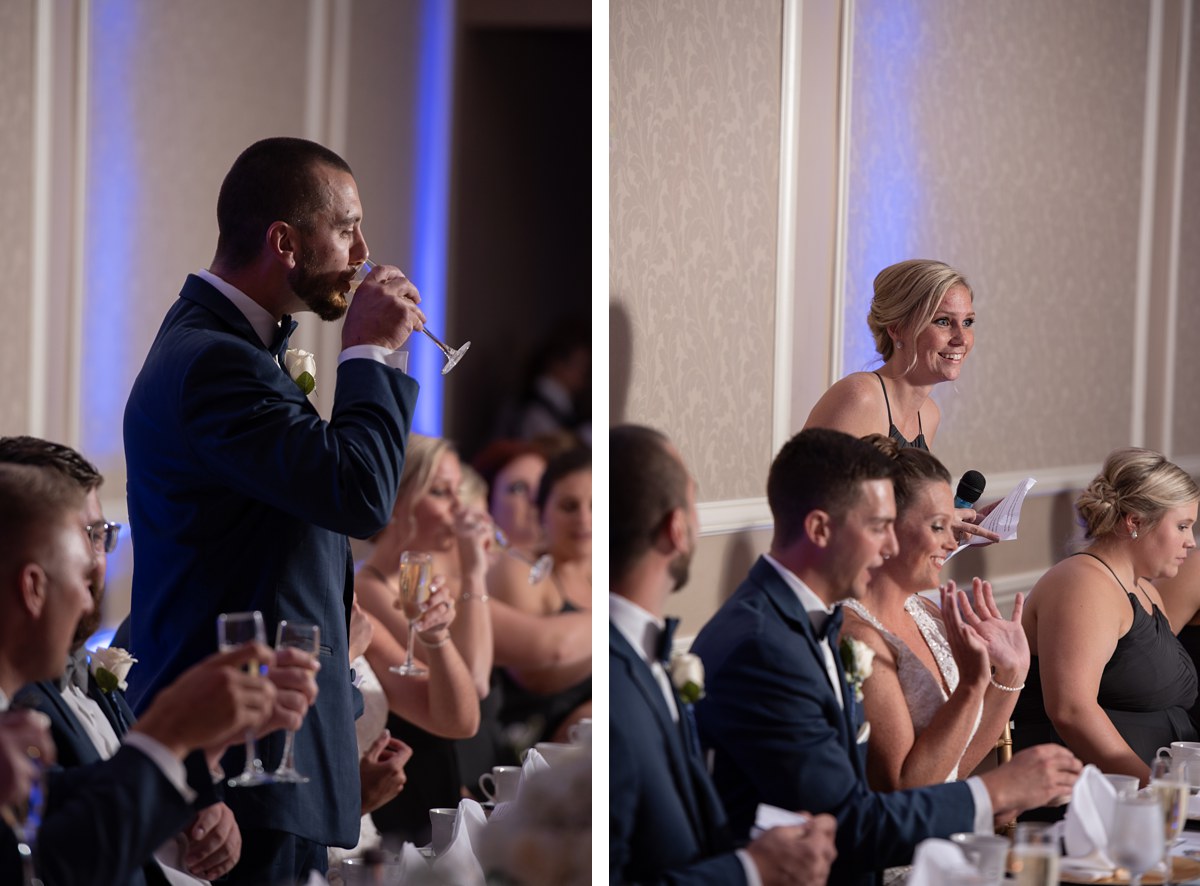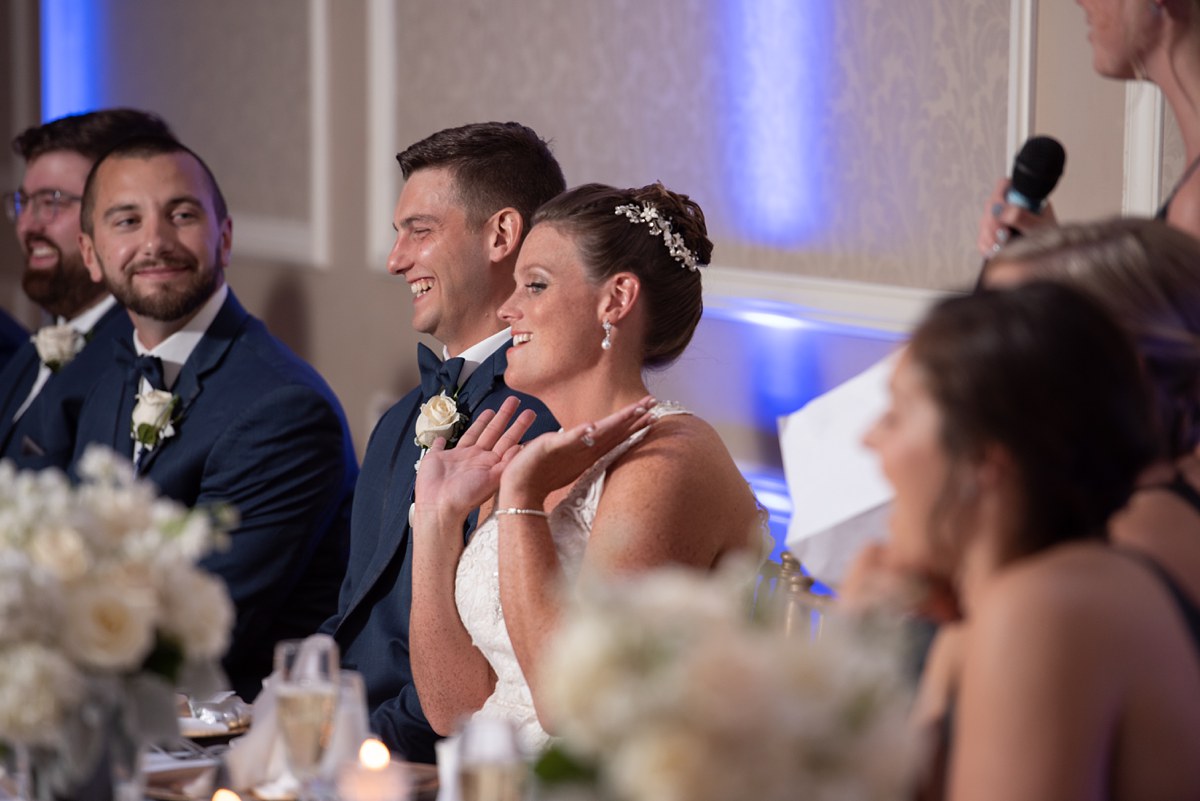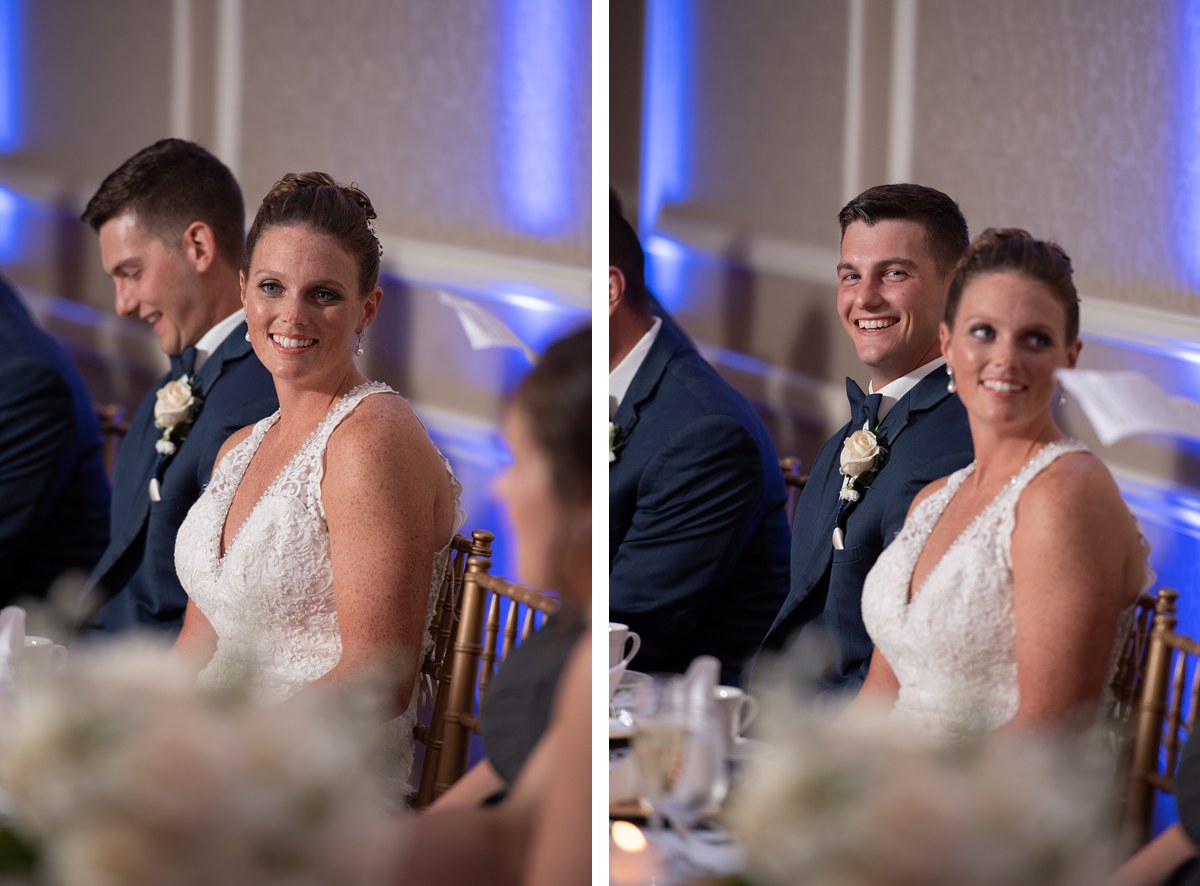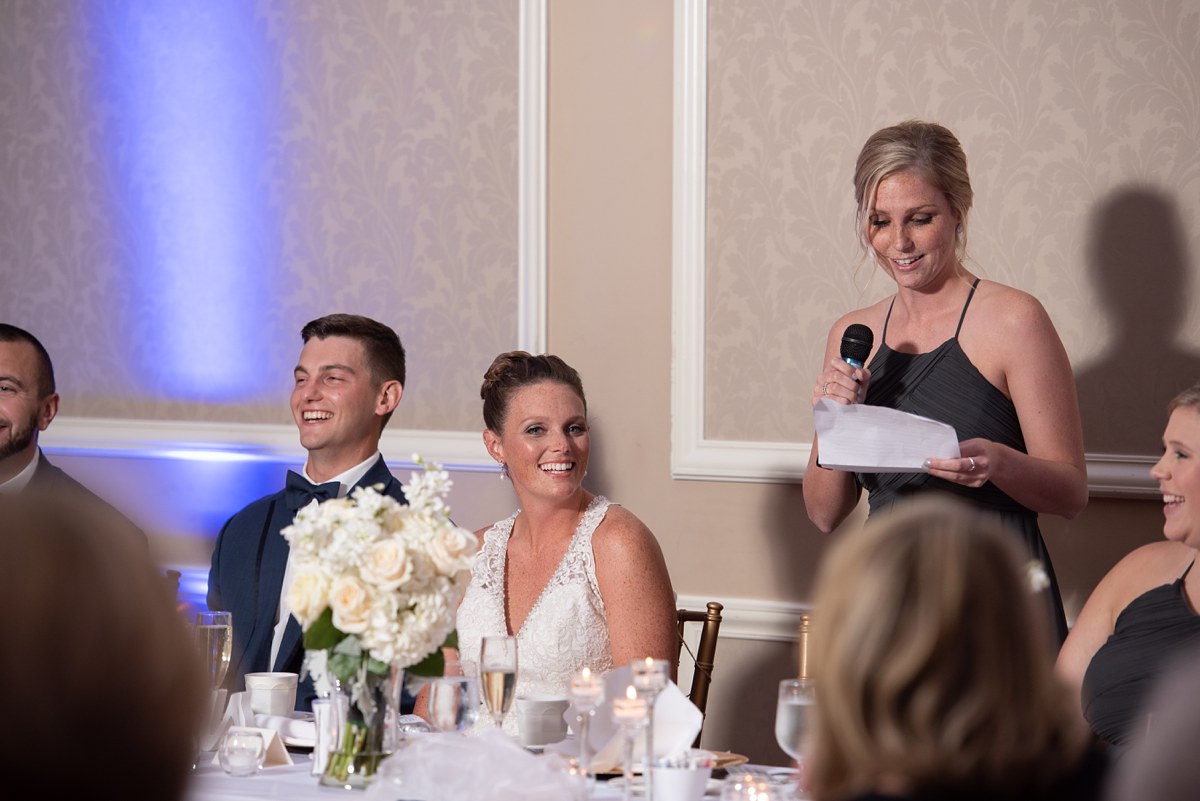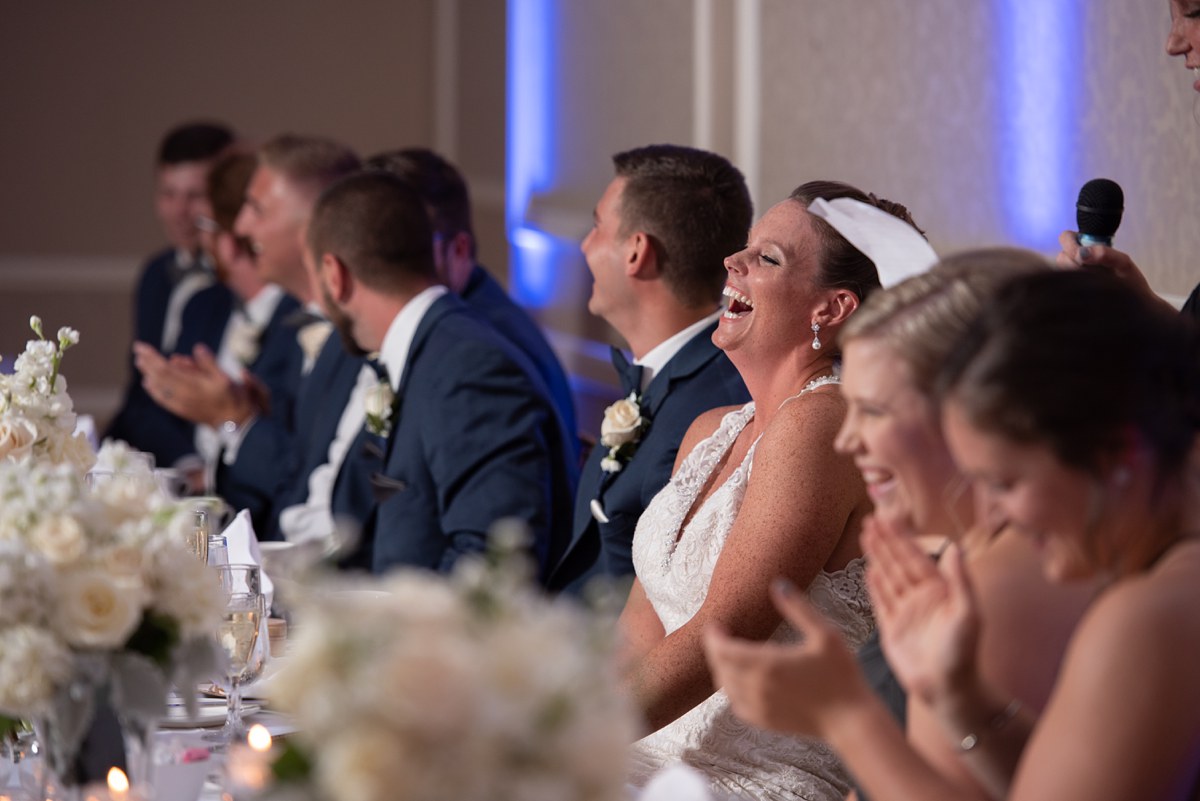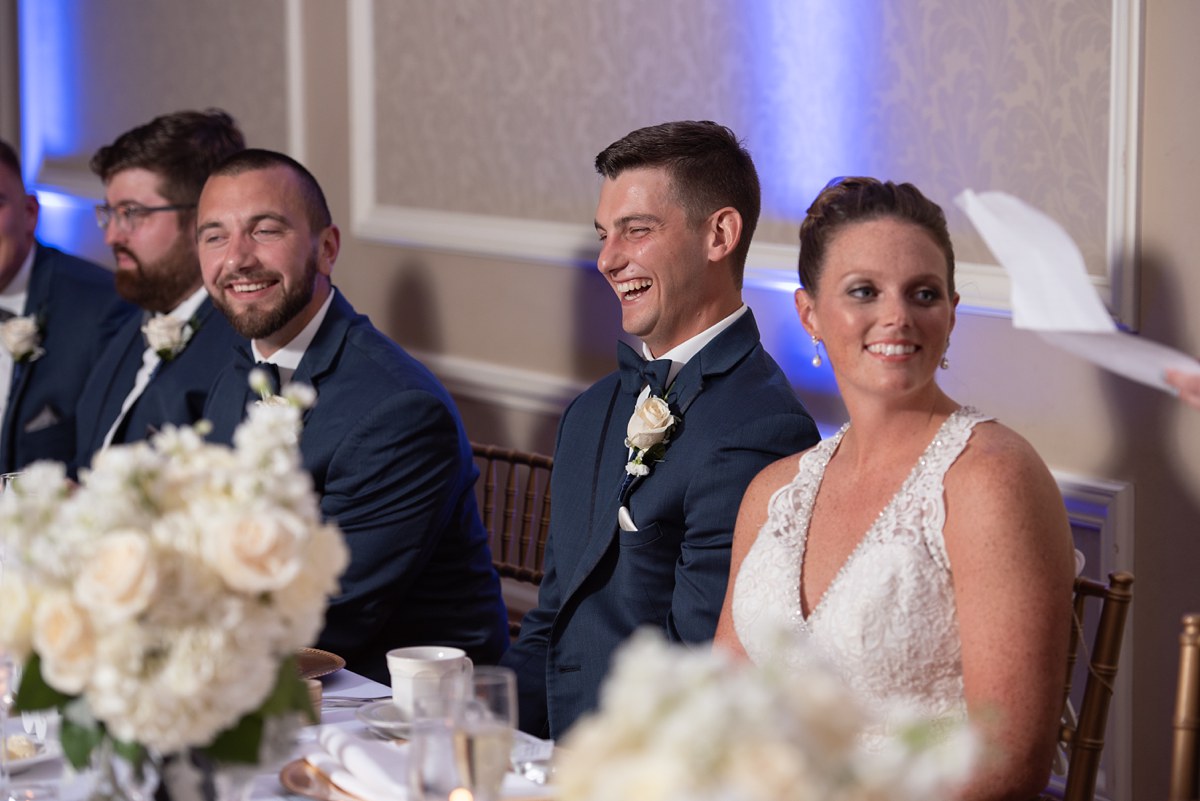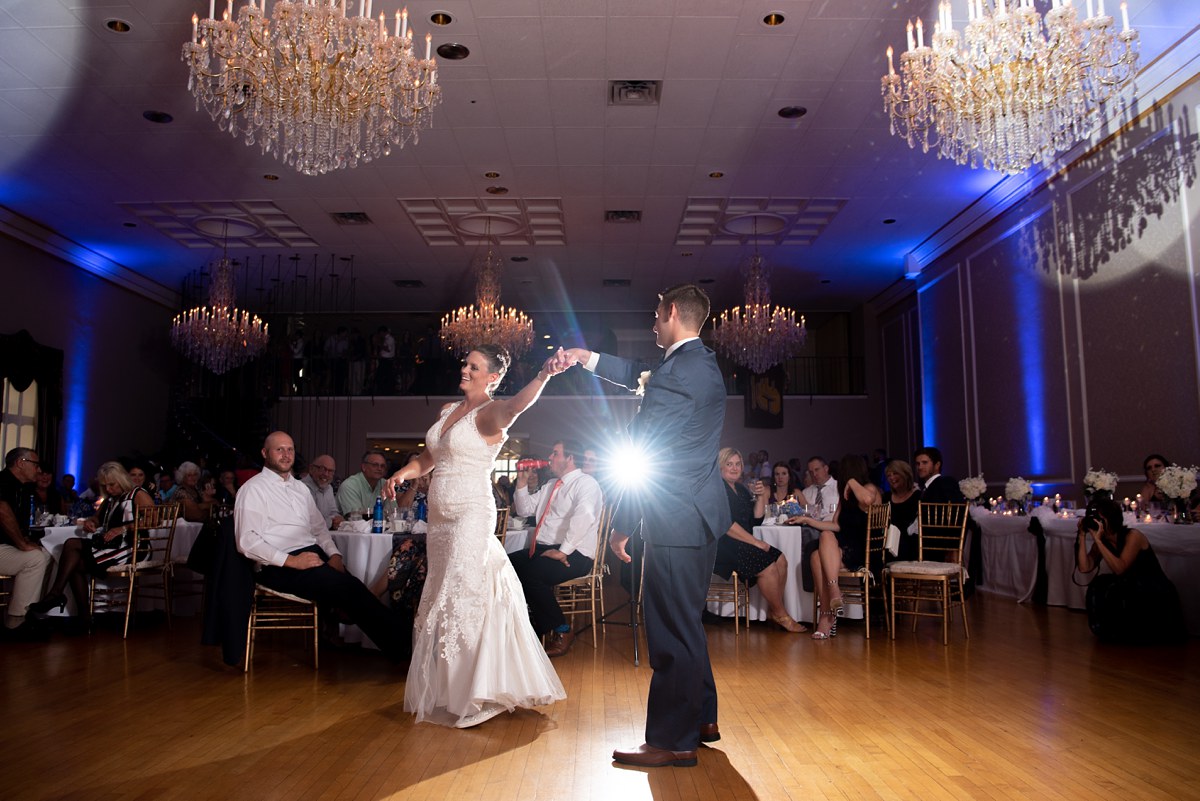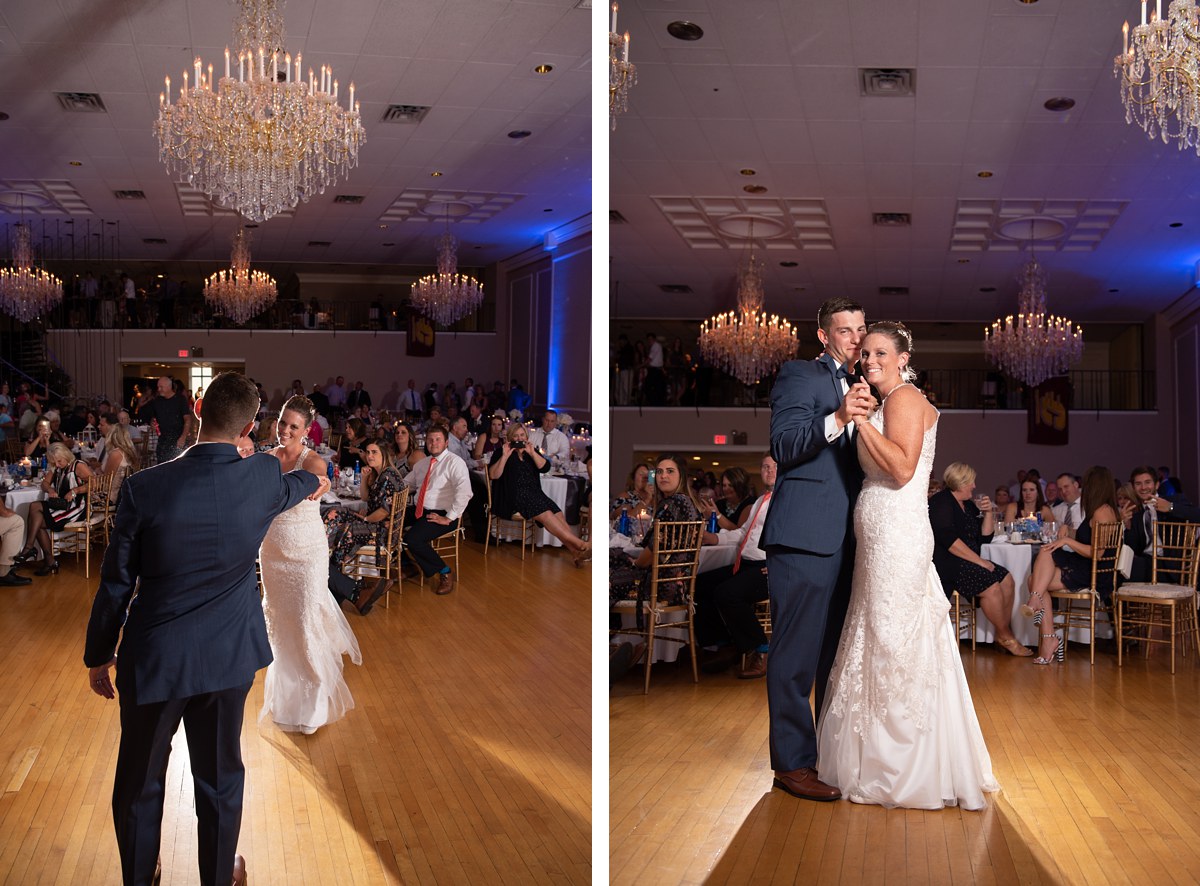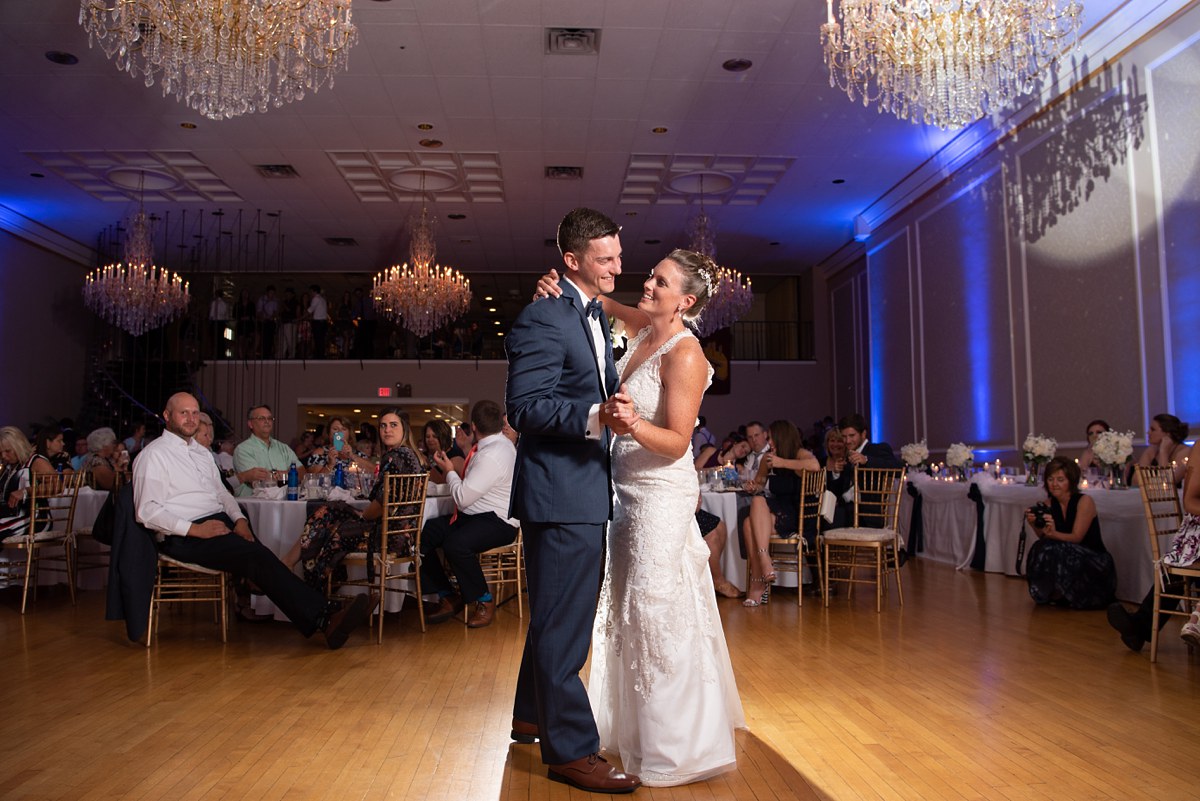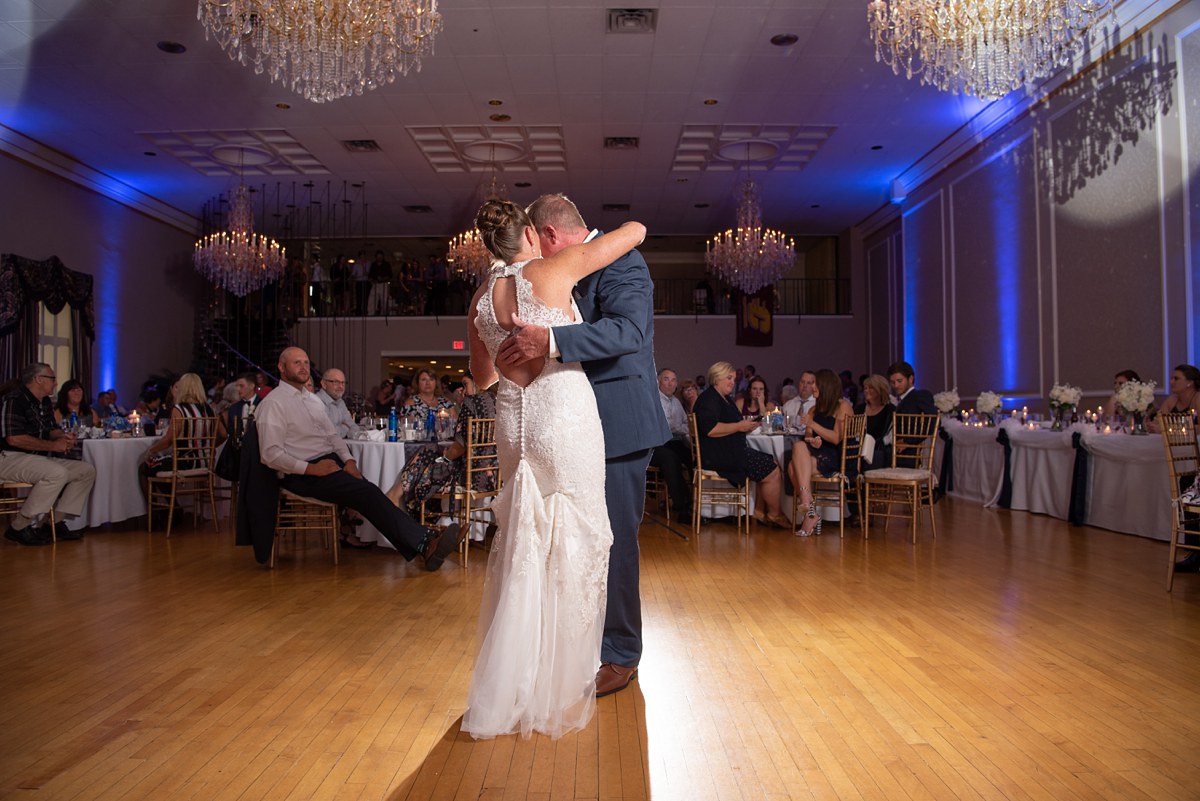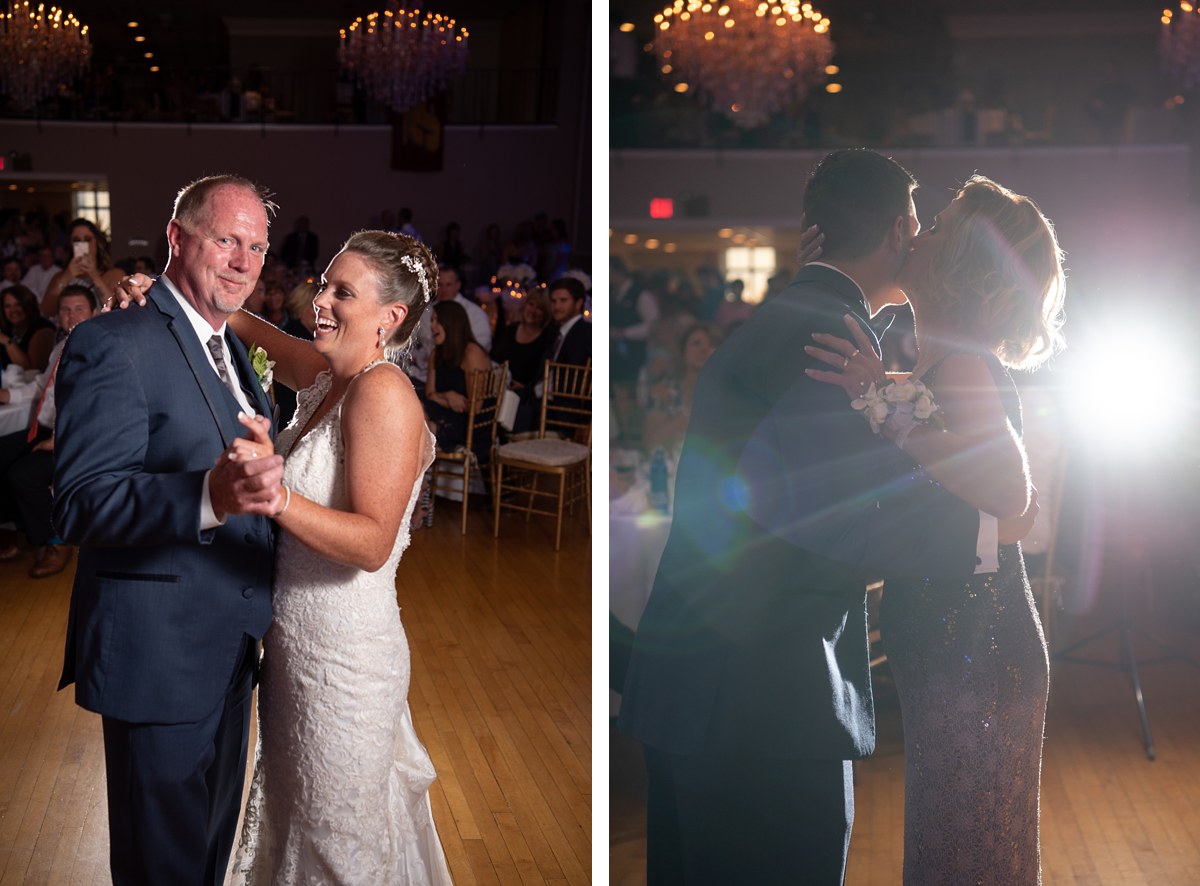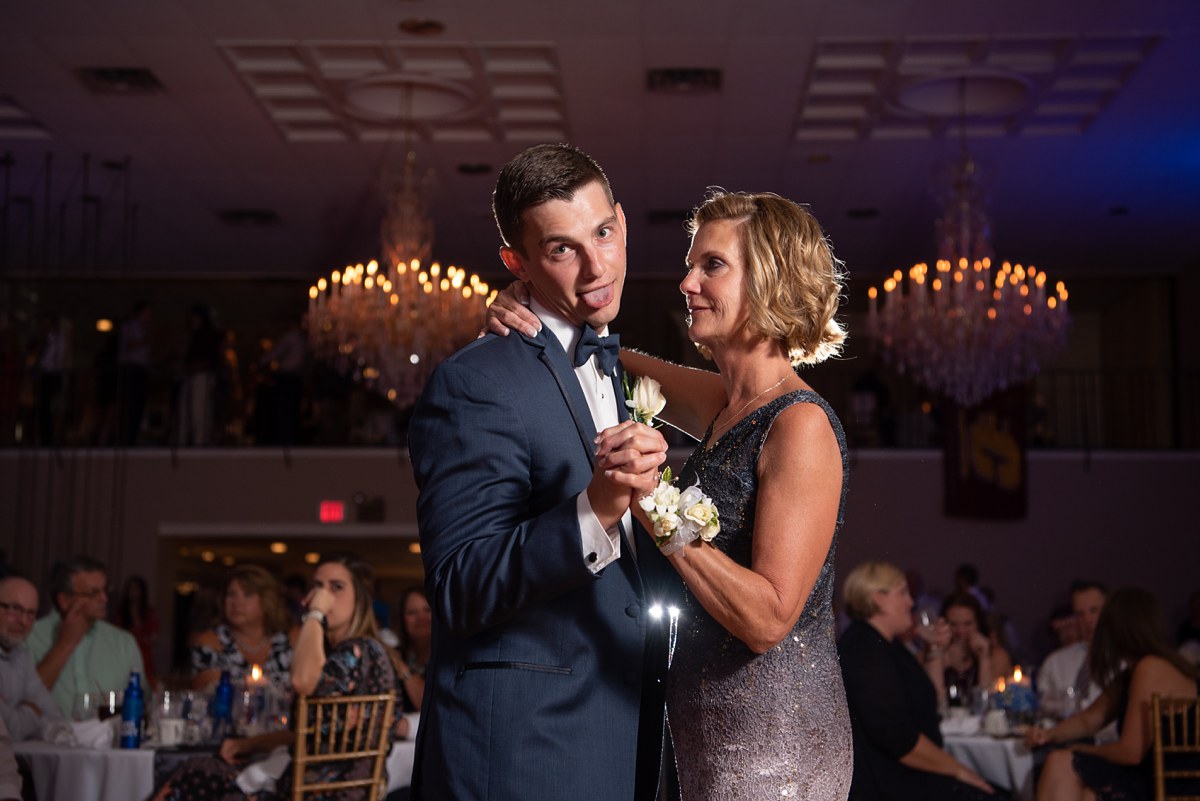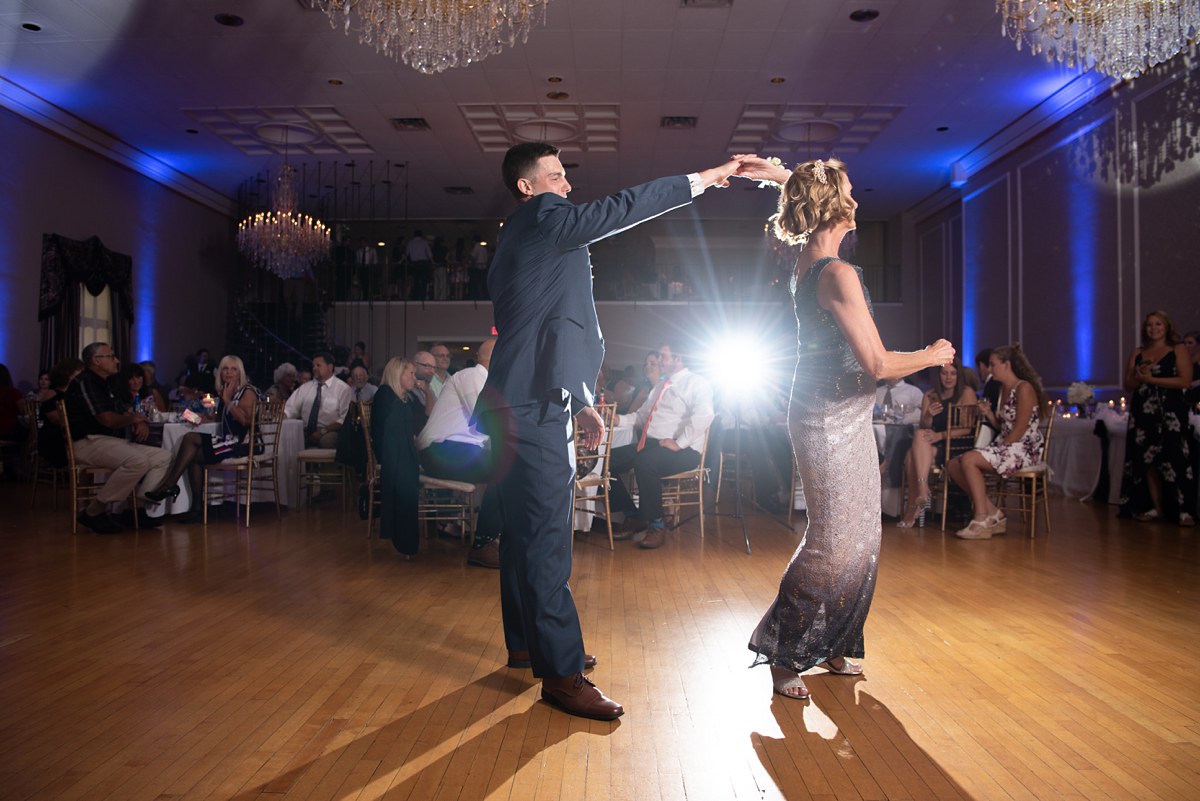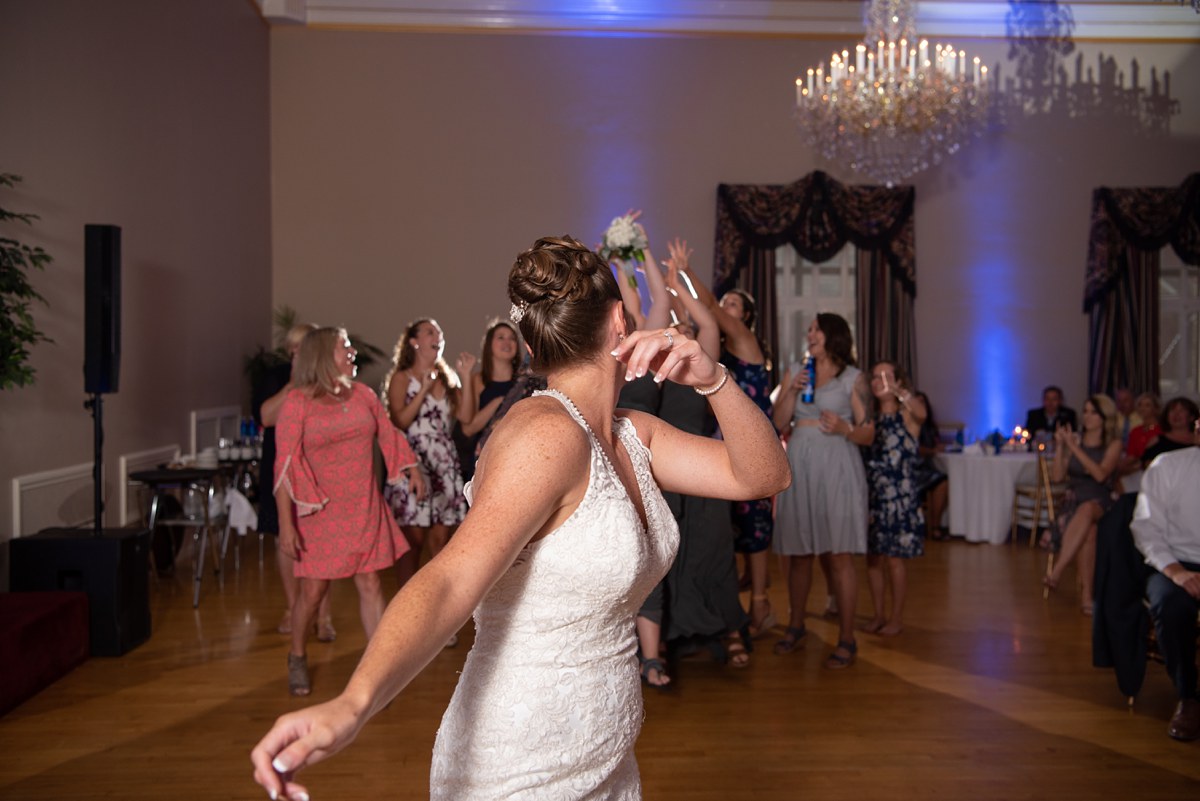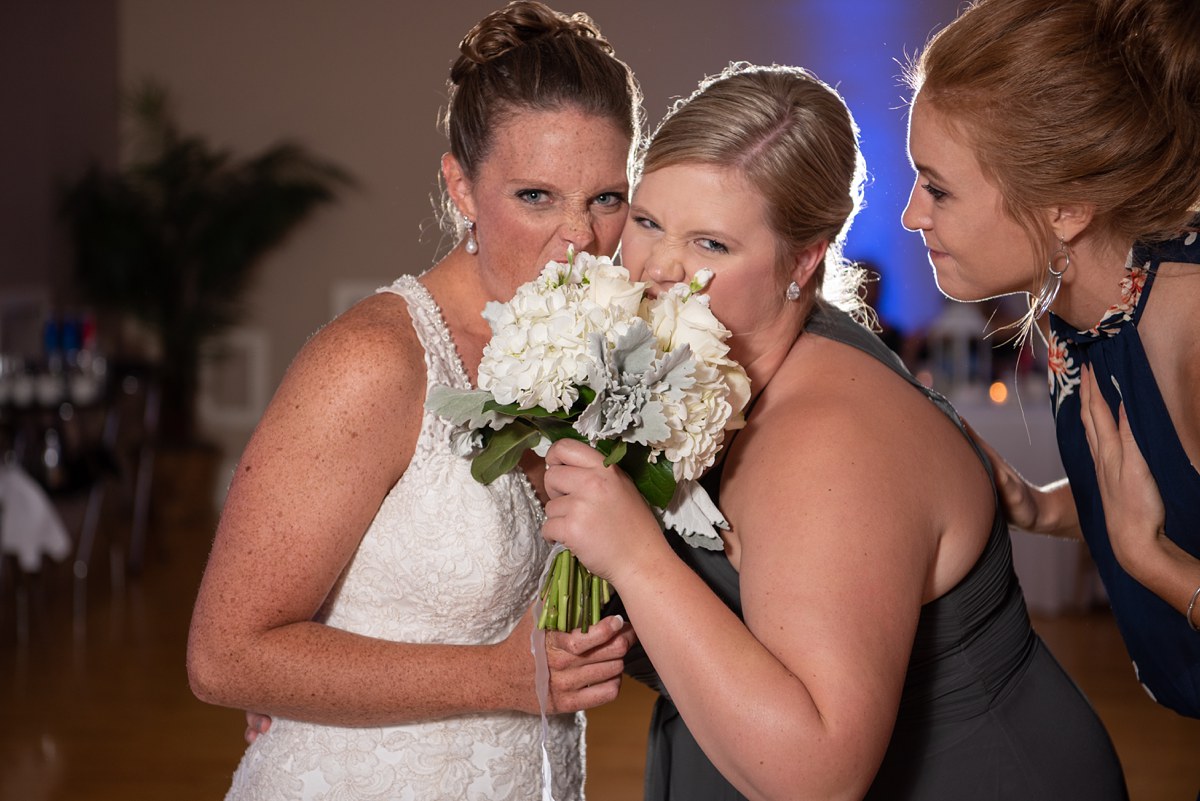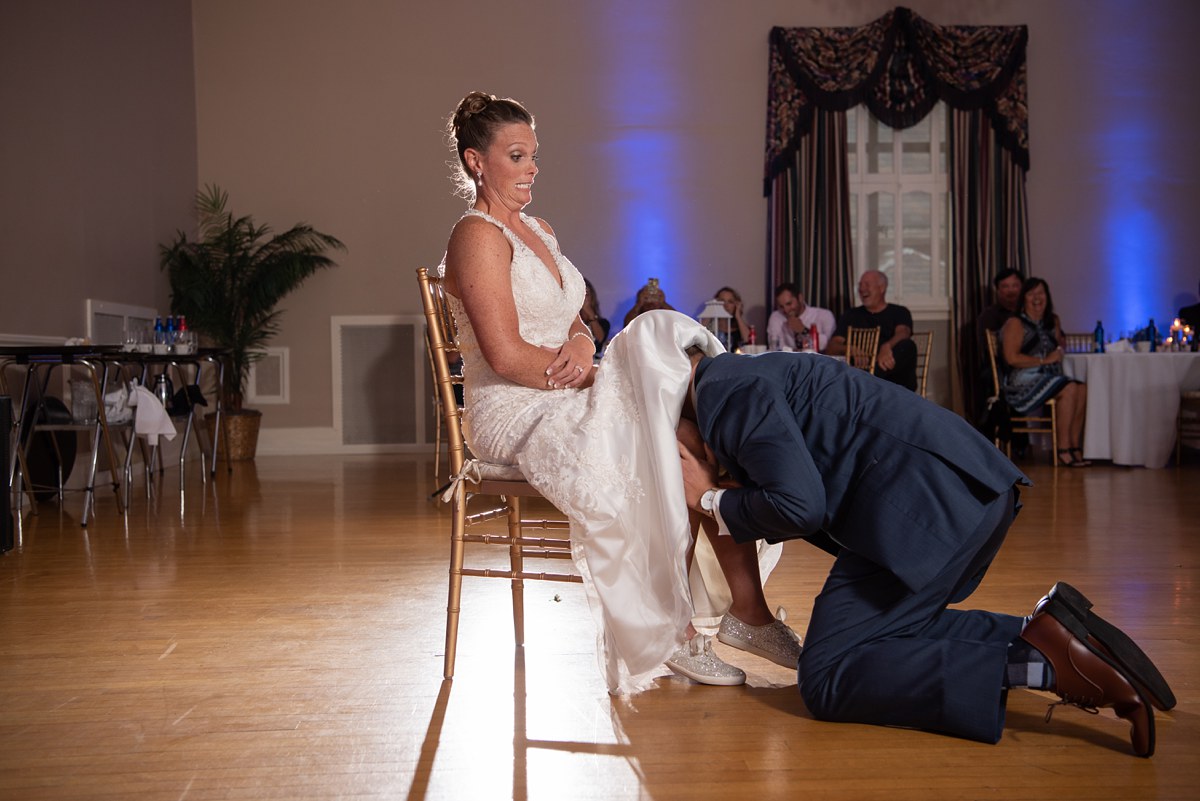 What advice do you have for other first time grooms?
Nathan : Many people say that the day goes by before you know it, and they are right. My advice would be to step back with just the two of you to look at all the details that finally came to fruition. Megan and I took an opportunity to overlook everything on the balcony at one point in the night and it was well worth it to see the joy on everyone's faces.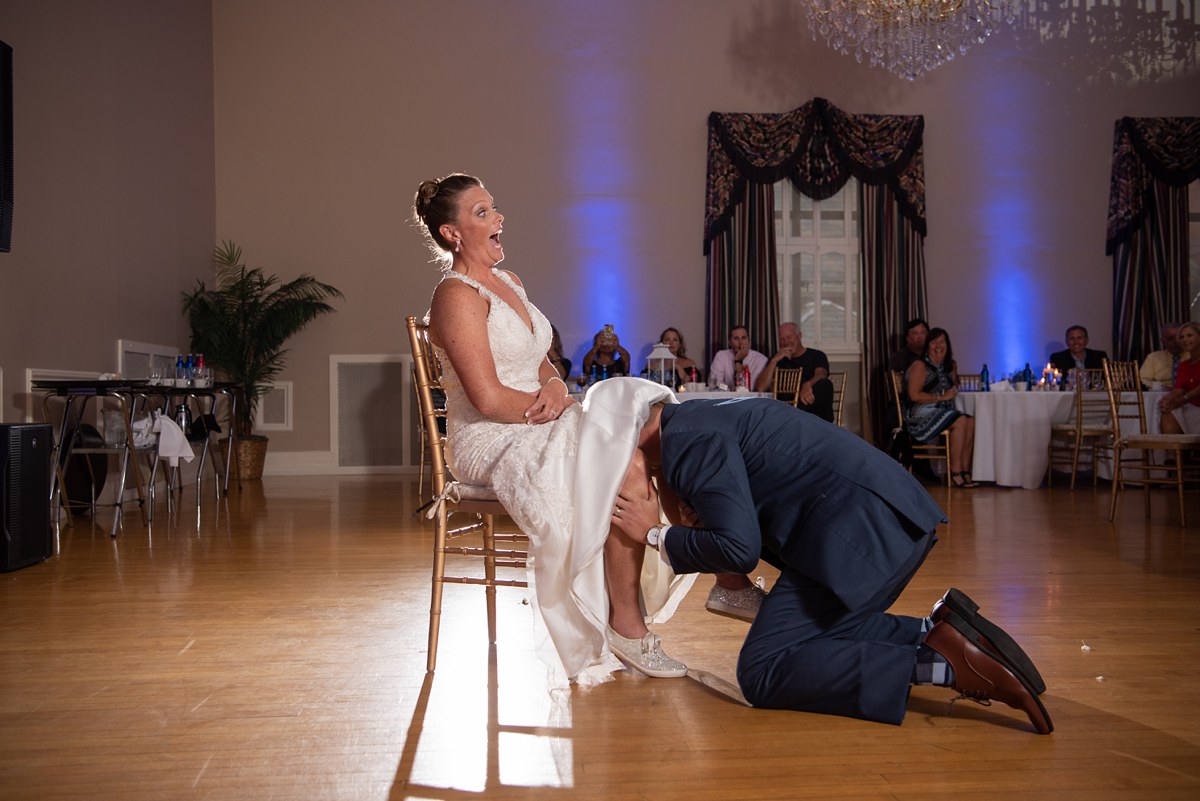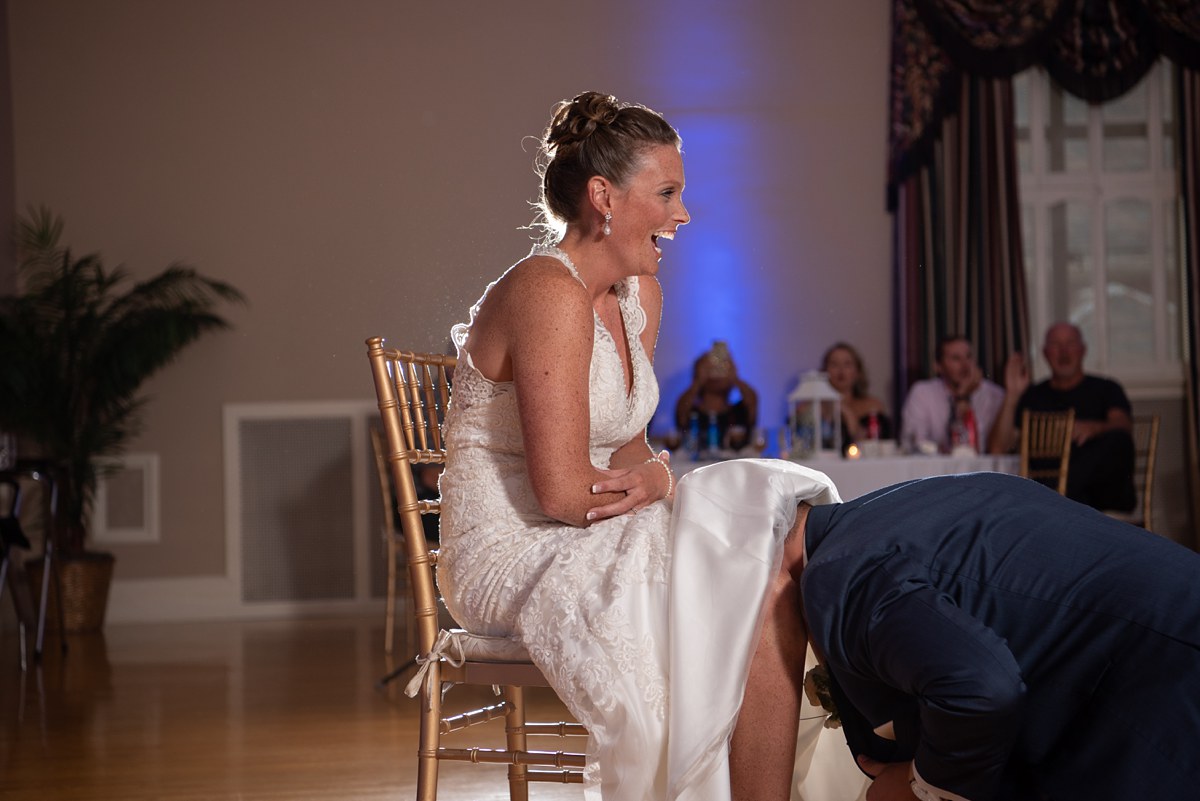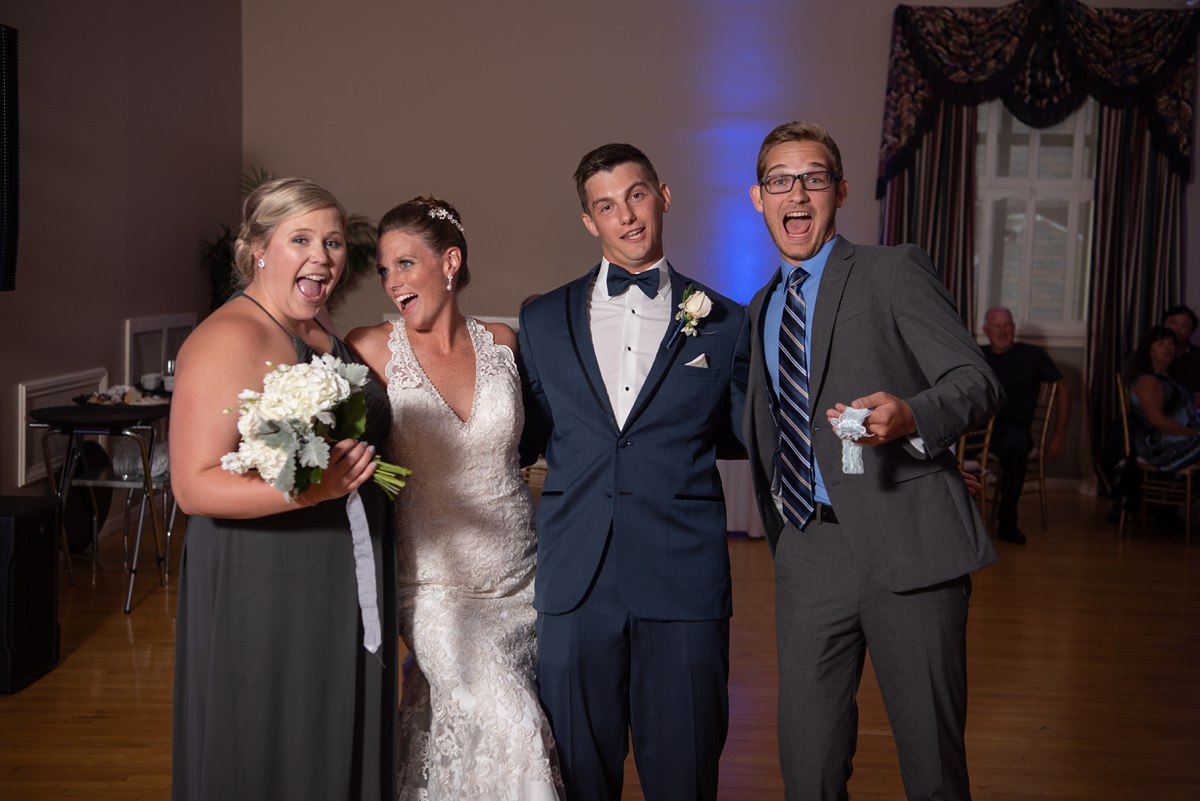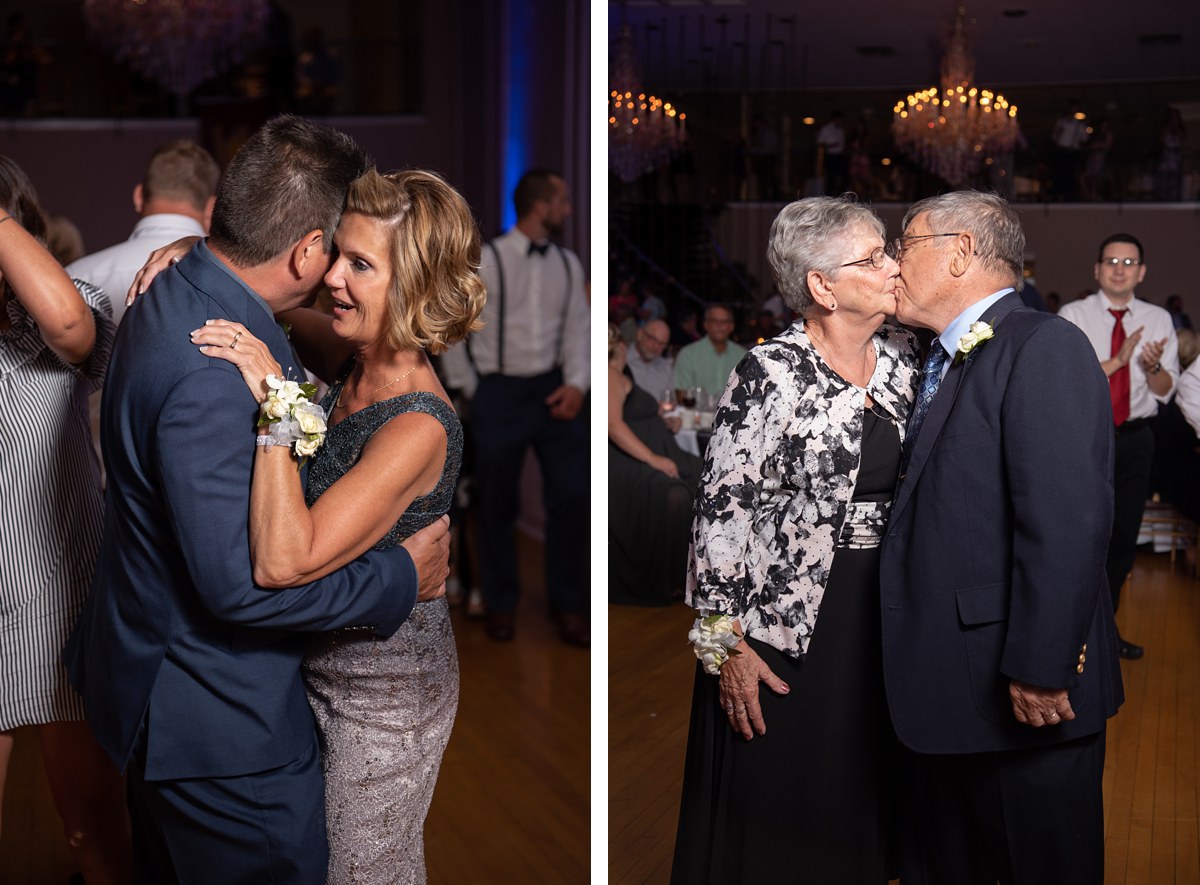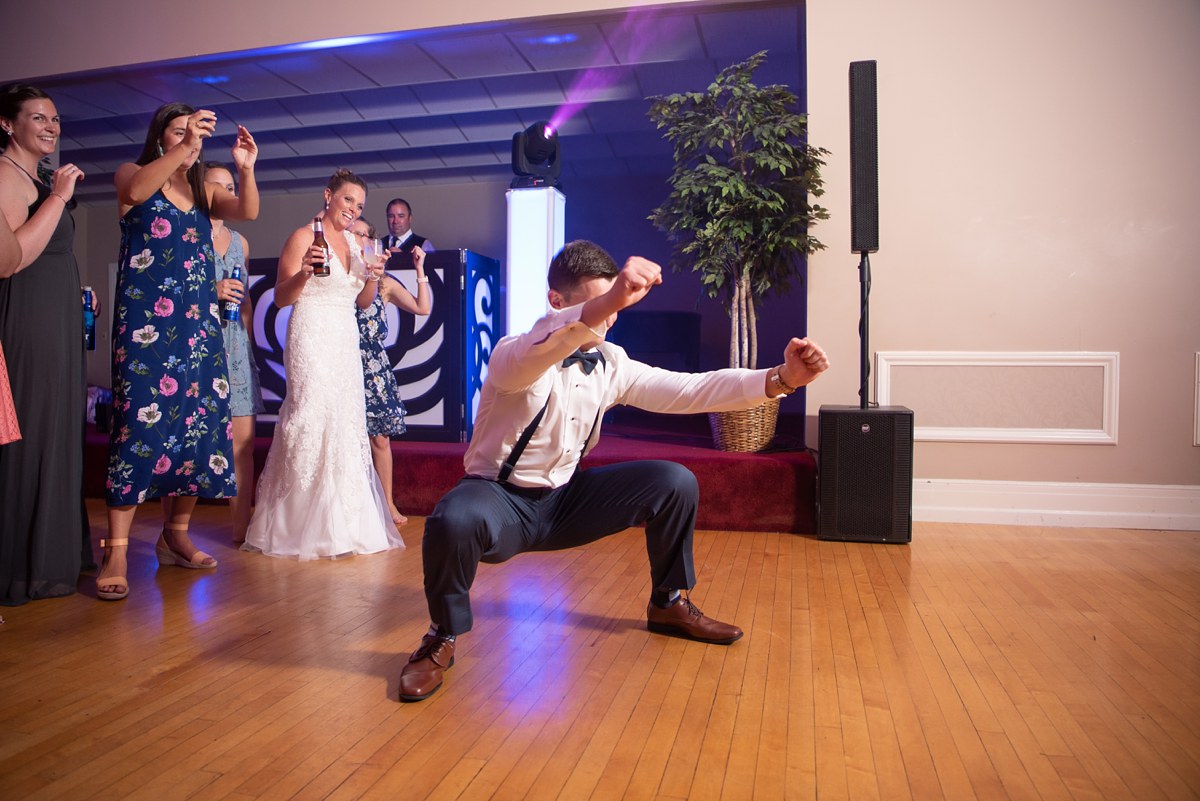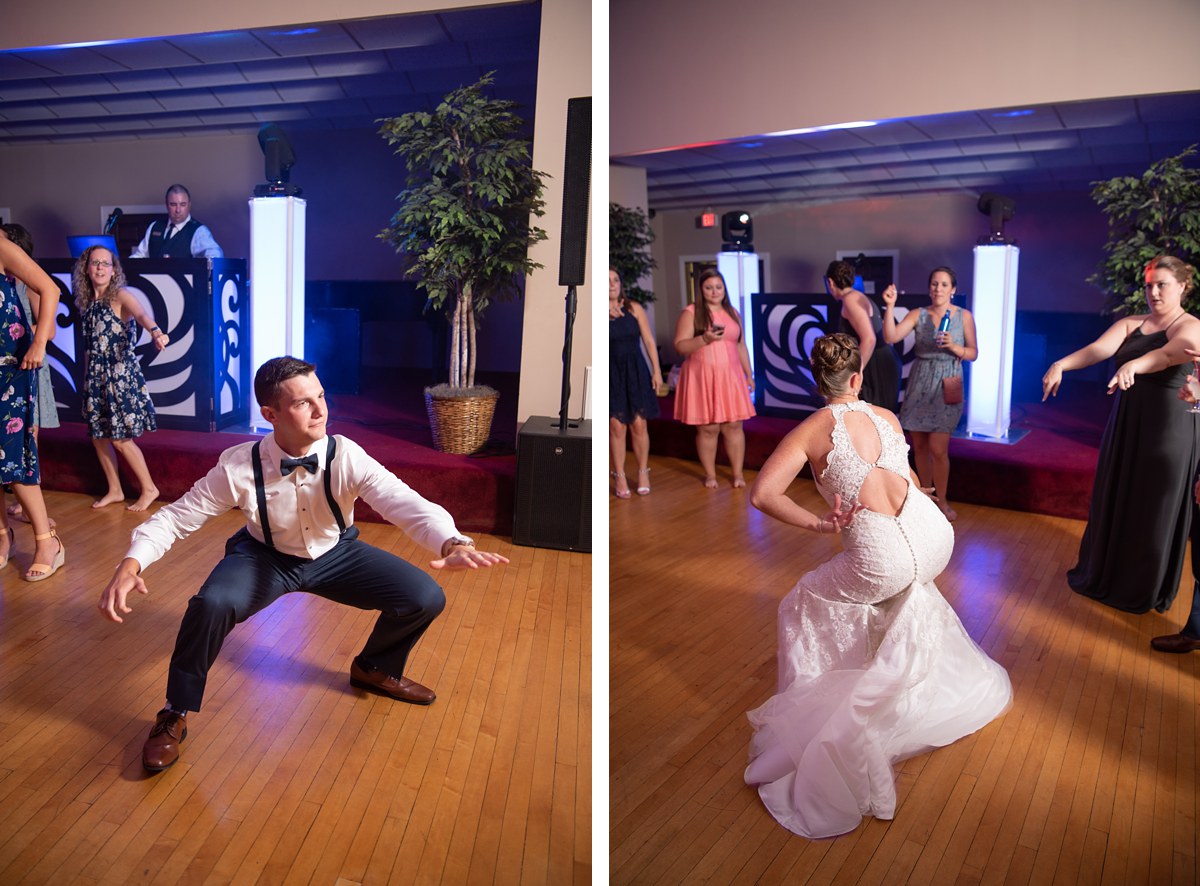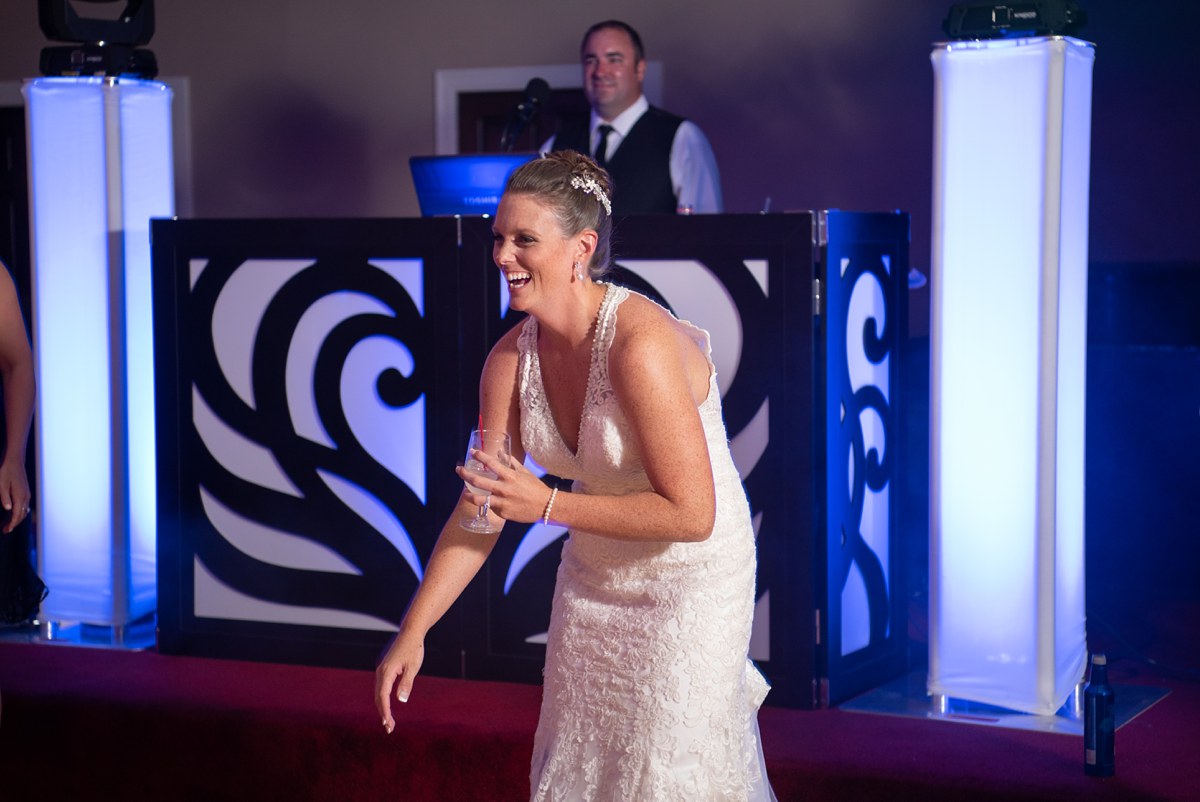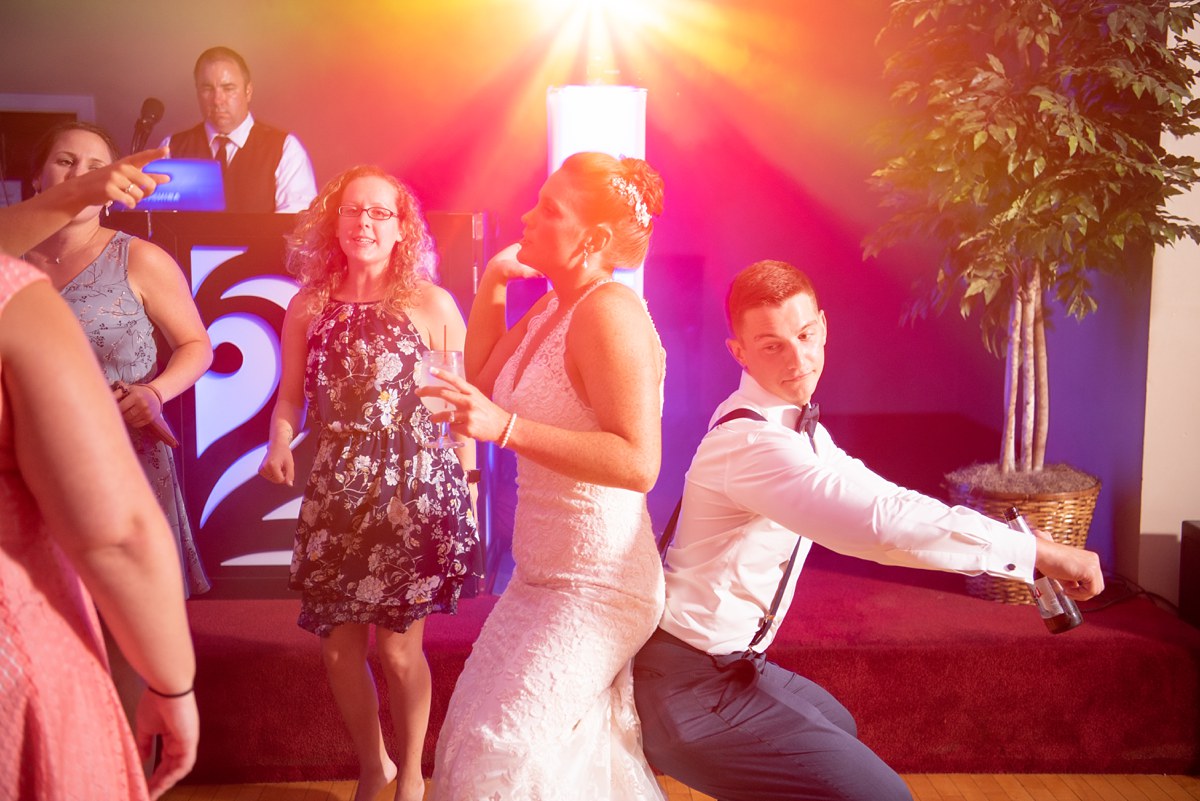 Ceremony Venue :: St. Mary's
Reception Venue :: Temple Theater
Flowers :: Horizons Conference Center
Cake :: Sugar High Bakery
Bridal Gown Designer :: Madeline Gardner
Bridal Gown Purchase Location :: Unique Bridal
Tux :: Stephen Geoffrey at Unique Bridal
Bridesmaid Dress Designer :: Bill Levkoff
Bridesmaid Dress Purchase Location :: Unique Bridal
Bridal Hair :: Statements Hair Studio – Lisa Becker
Bridal Makeup :: Statements Hair Studio – Haylee Swarthout
Rings :: Lucido Jewelry – Birmingham
DJ :: Rusch Entertainment – Corey Rusch
Photo Booth – SG Photo Booth
Decor Rental and Designs – Horizons Conference Center