Definitely a fantastic start to the season! Cory and Shannon are amazing and they have the most beautiful and fun friends and family! We had a beautiful day here in Bay City!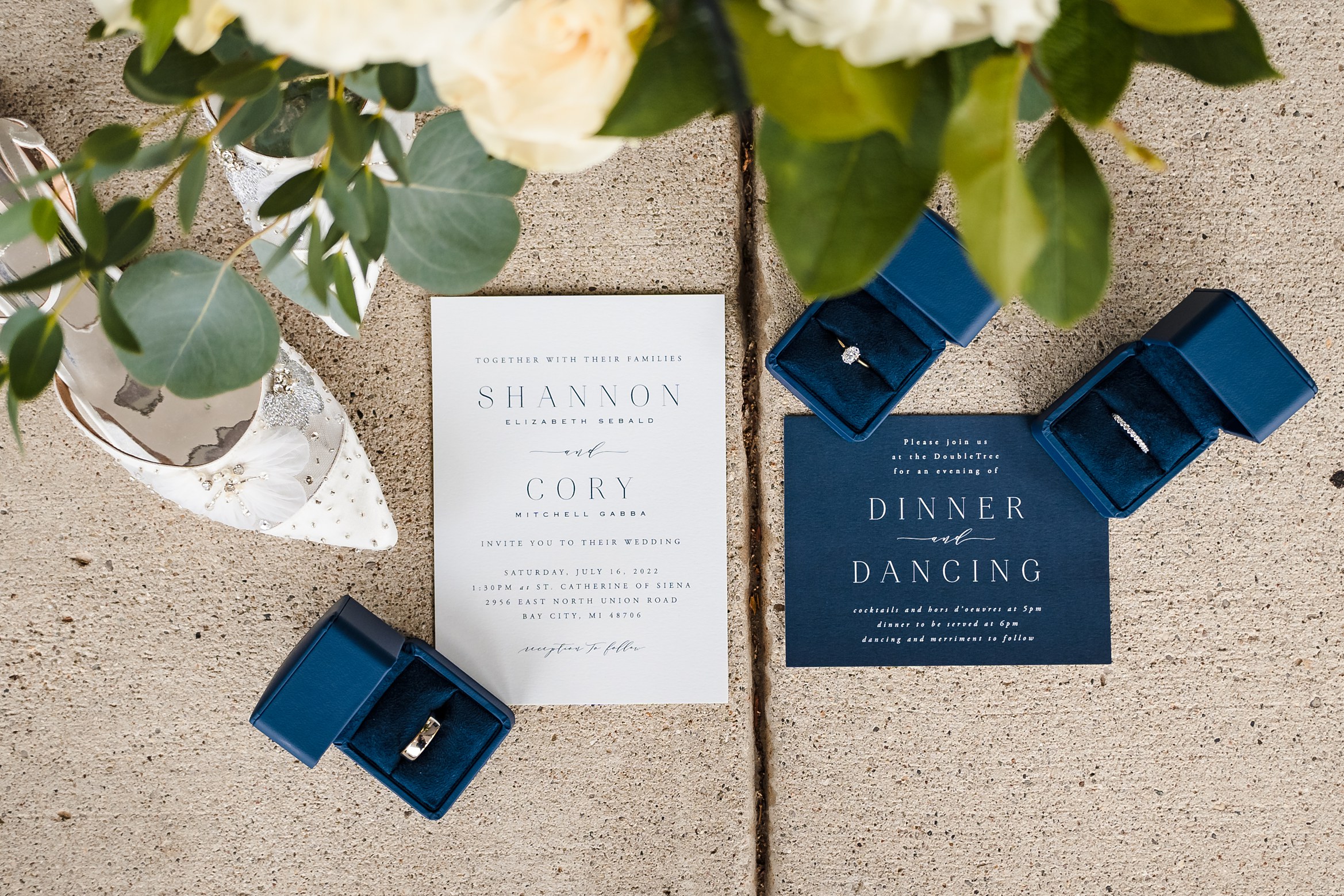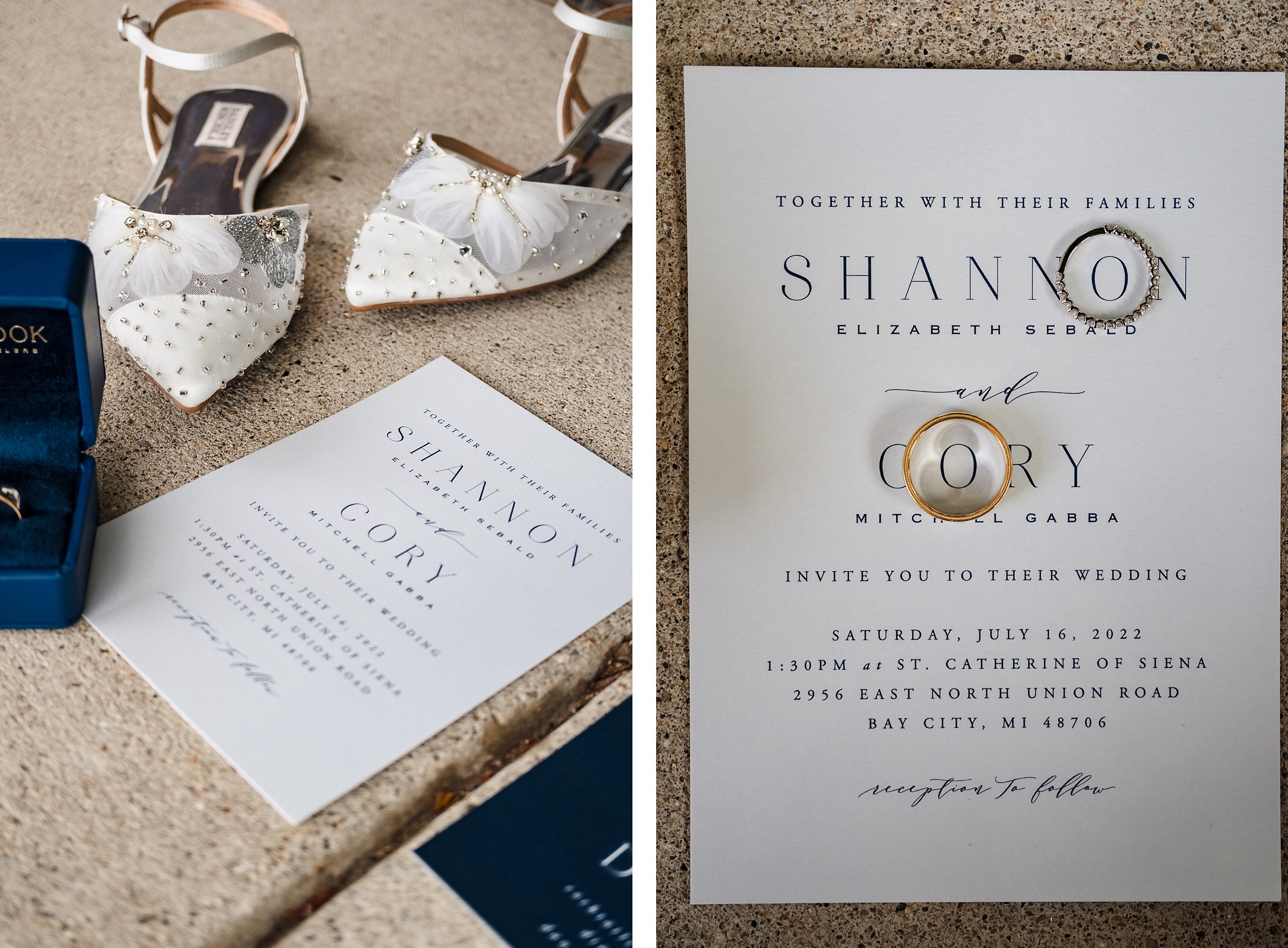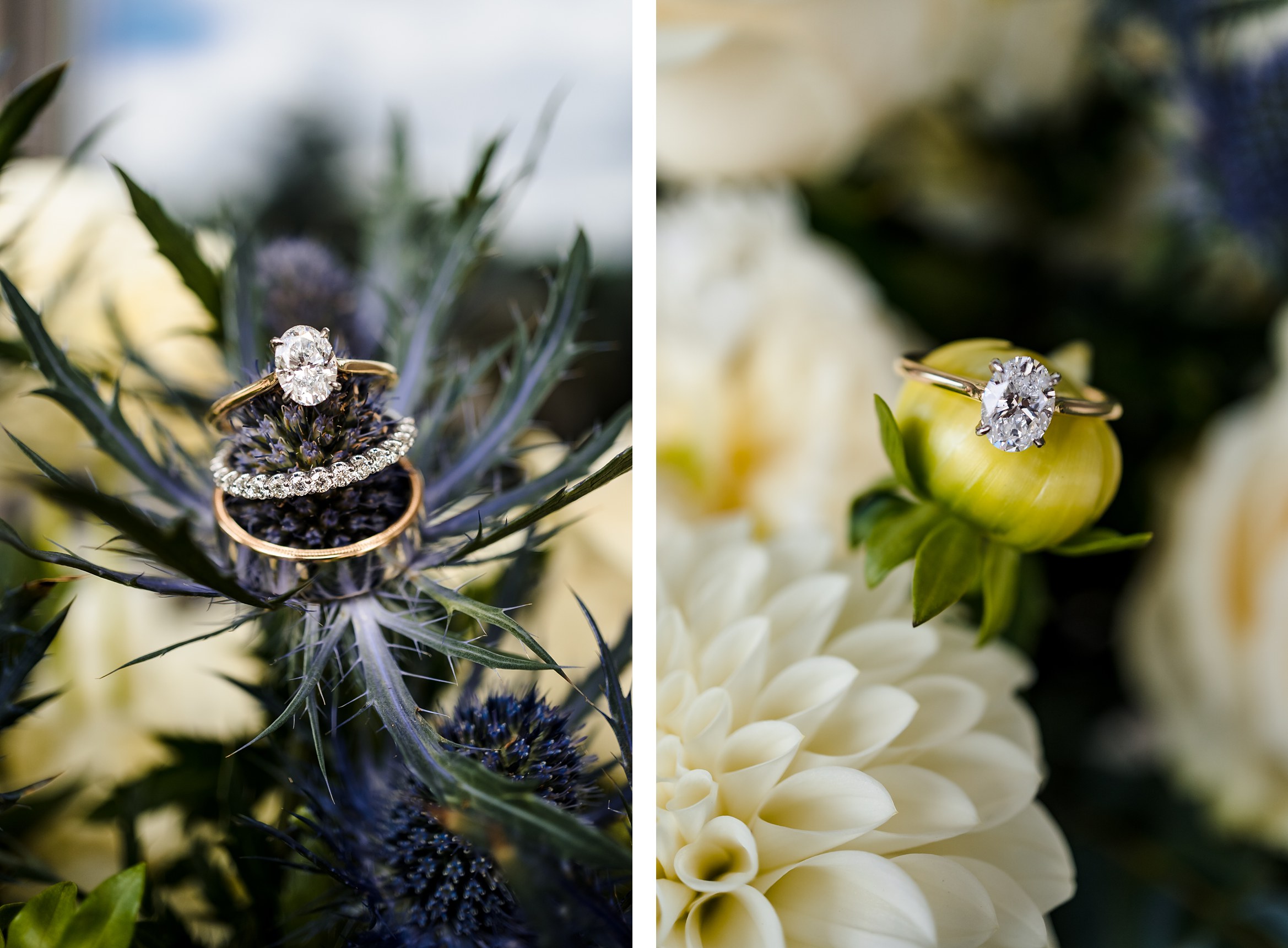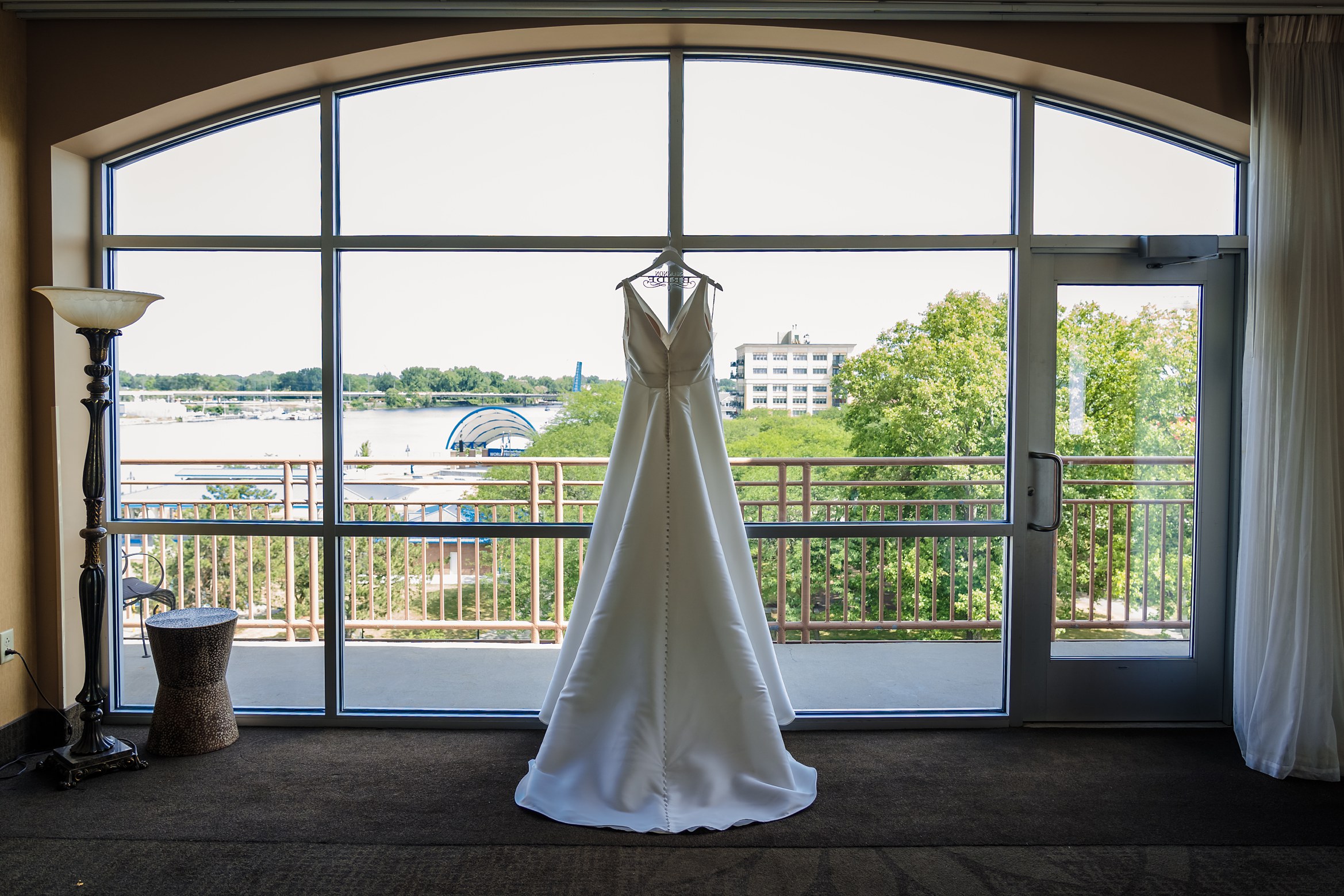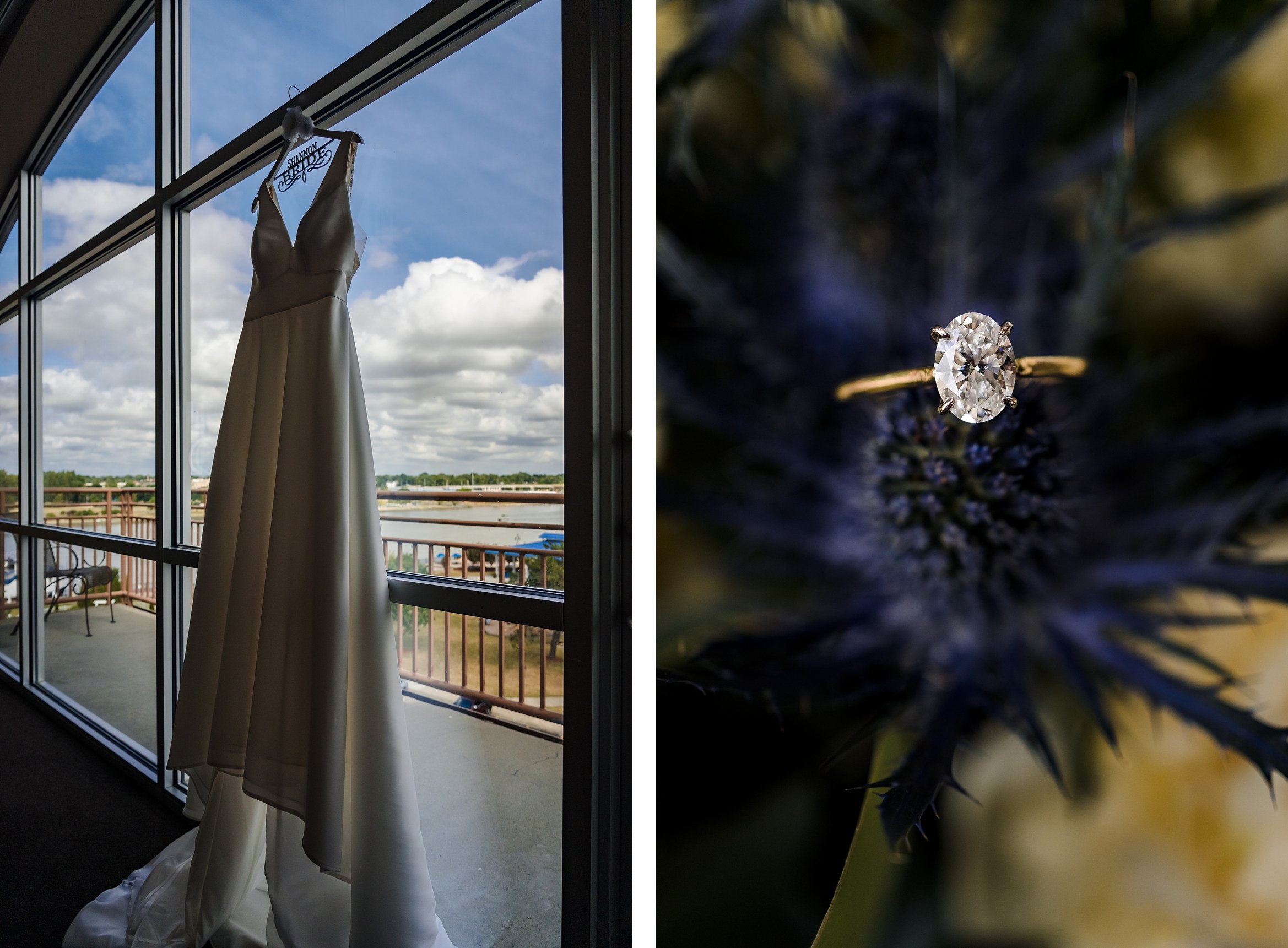 We met at work! He was the engineer and I was the accountant at the same plant. Suspiciously, he was quite interested in accounting topics for an engineer;
in hindsight, it makes more sense. 🙂 – Shannon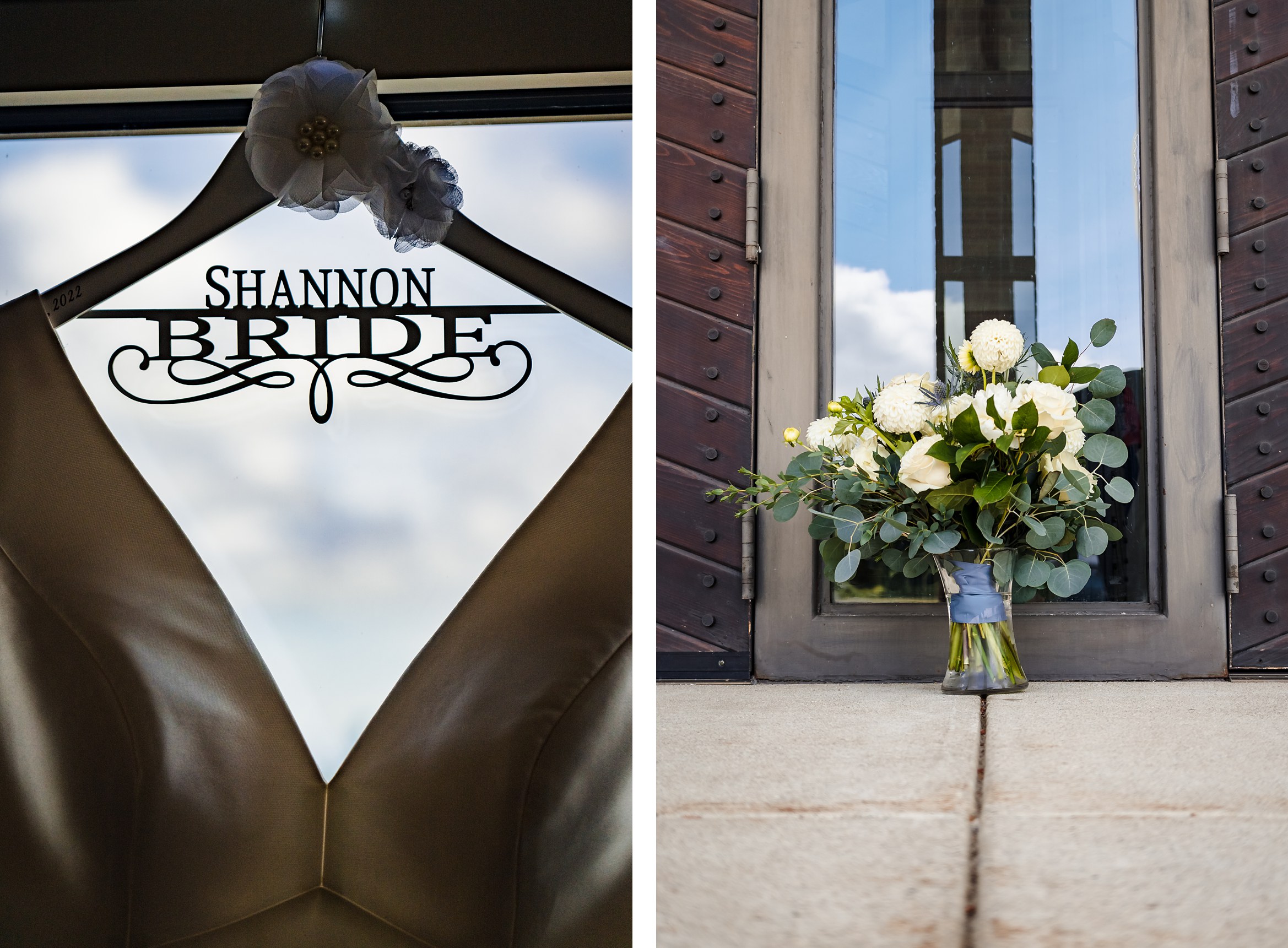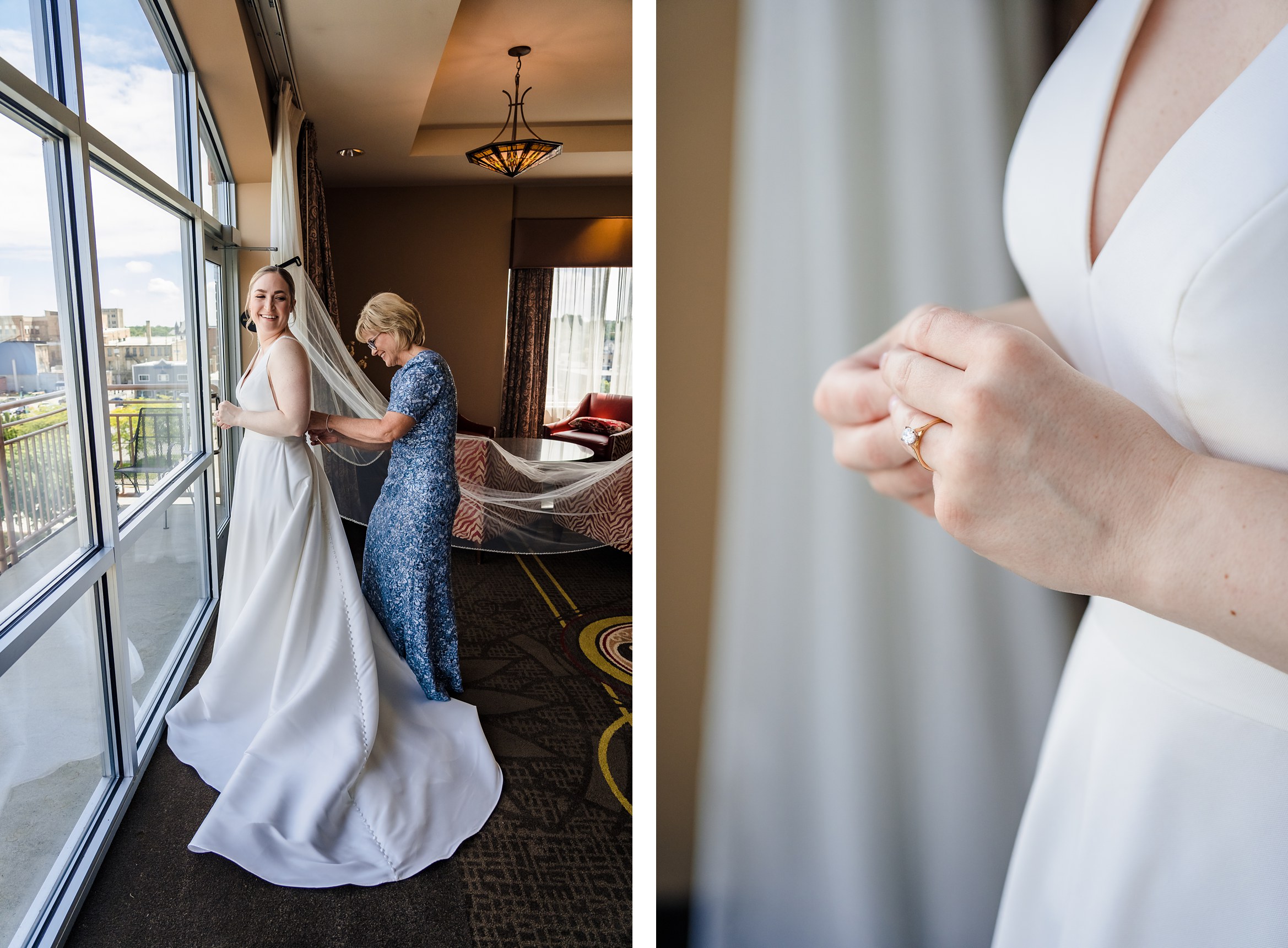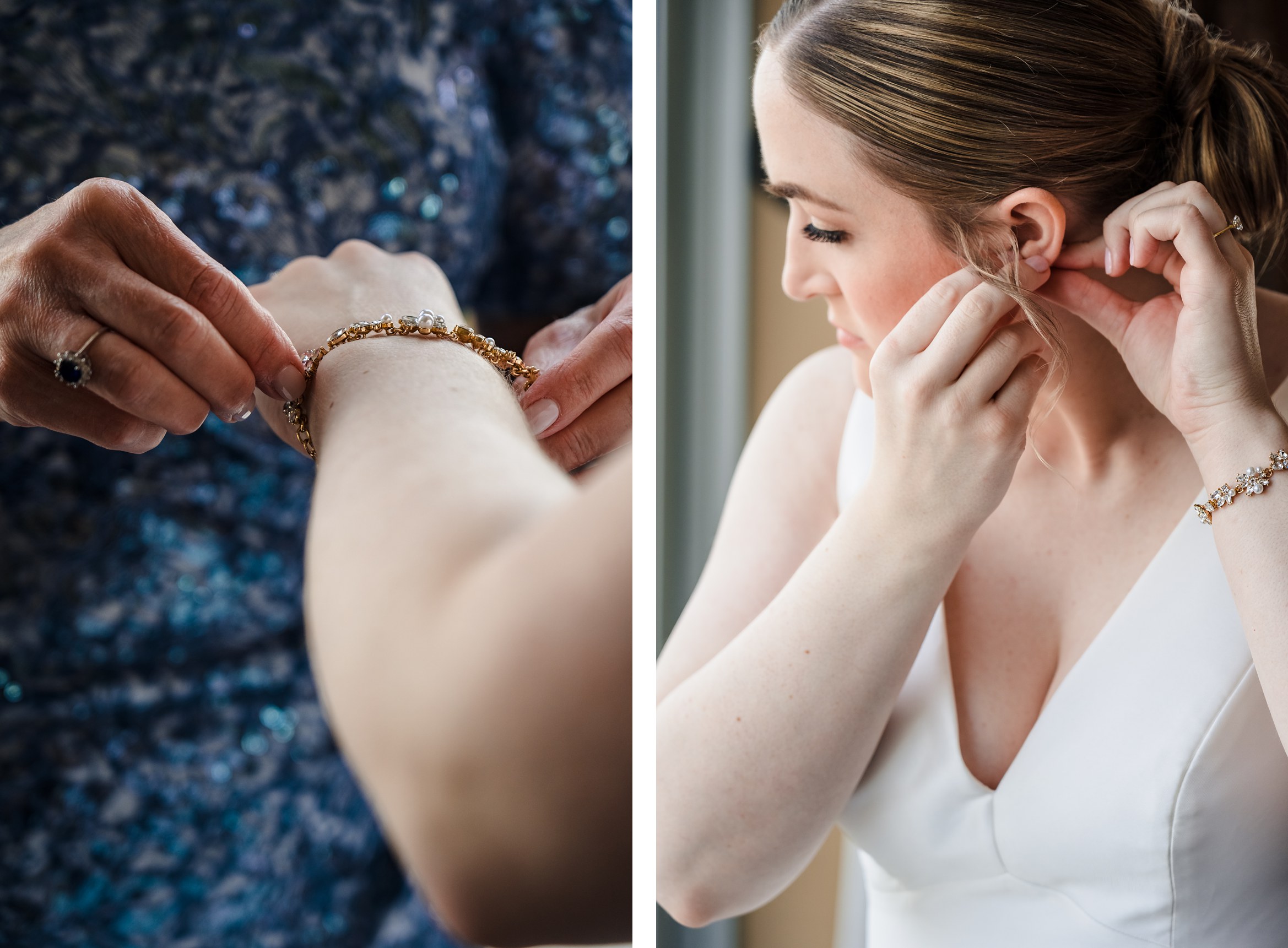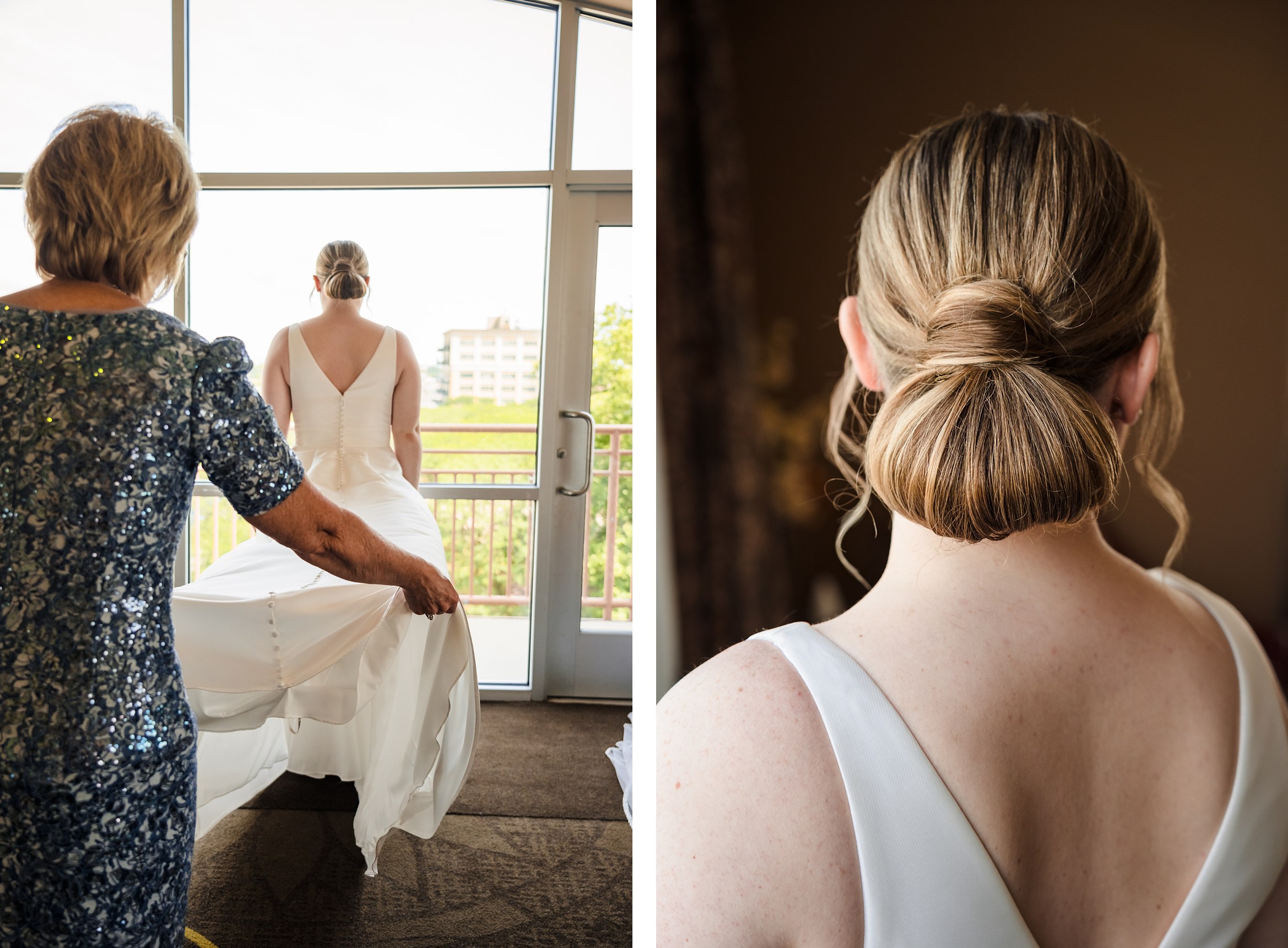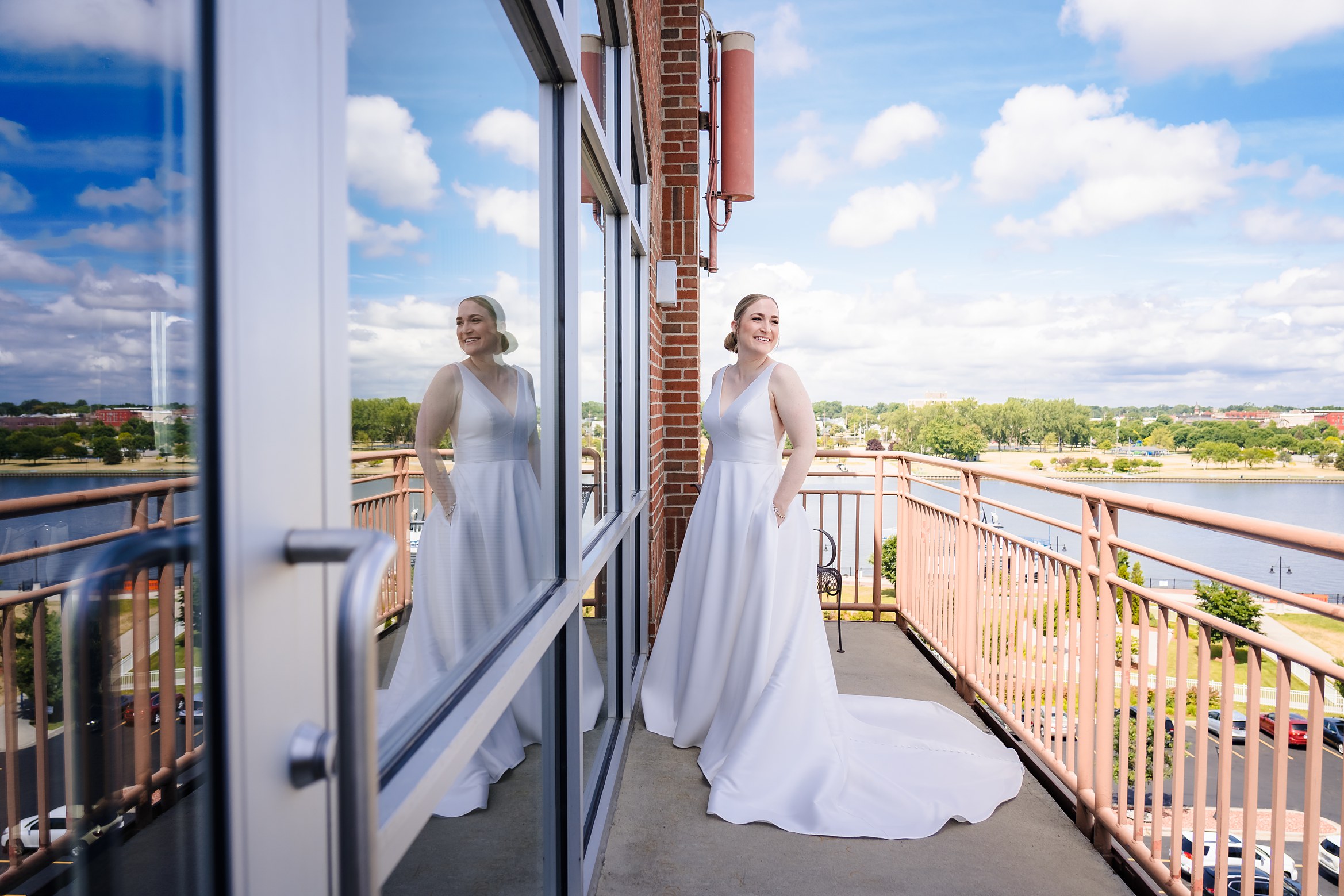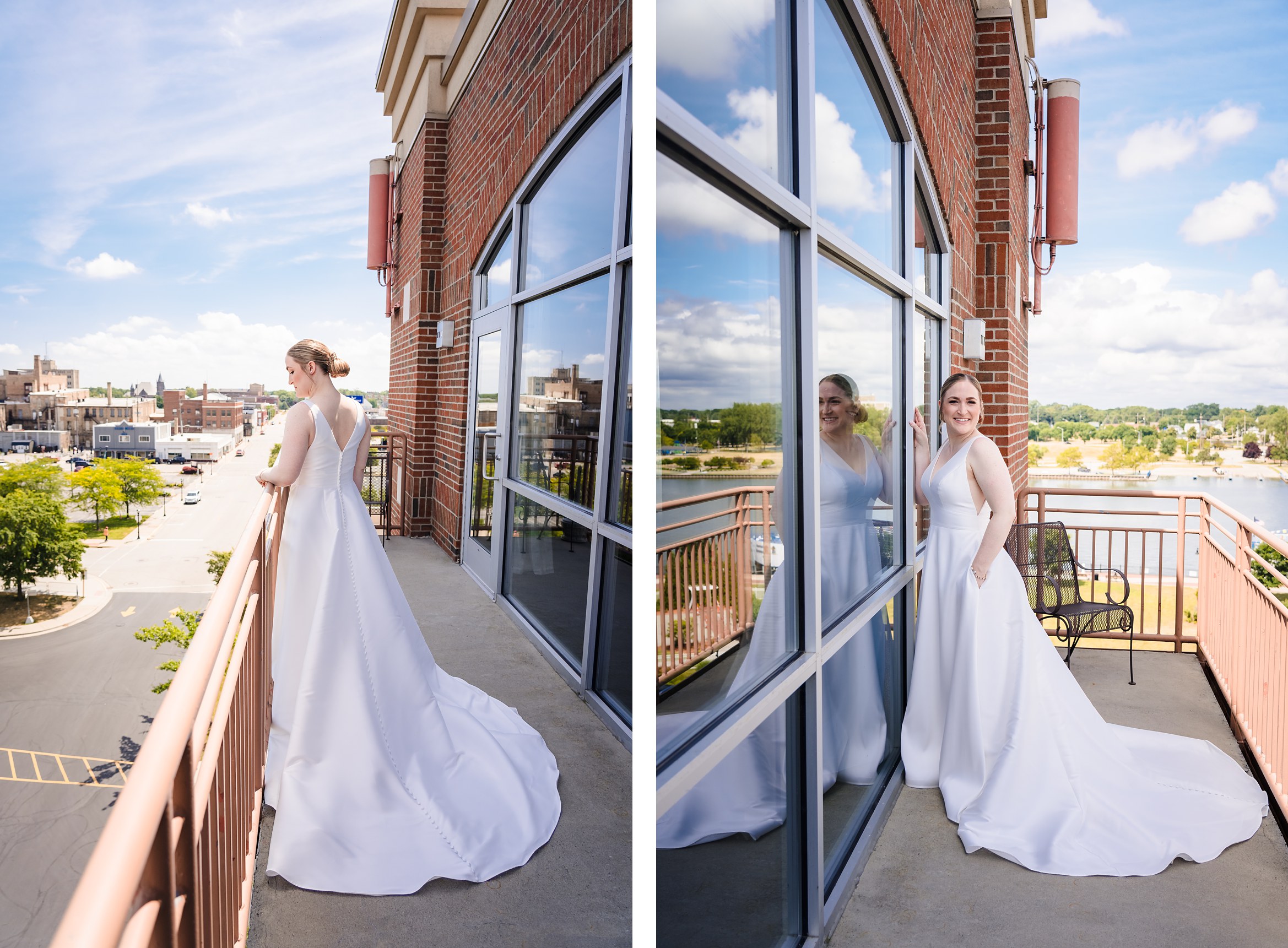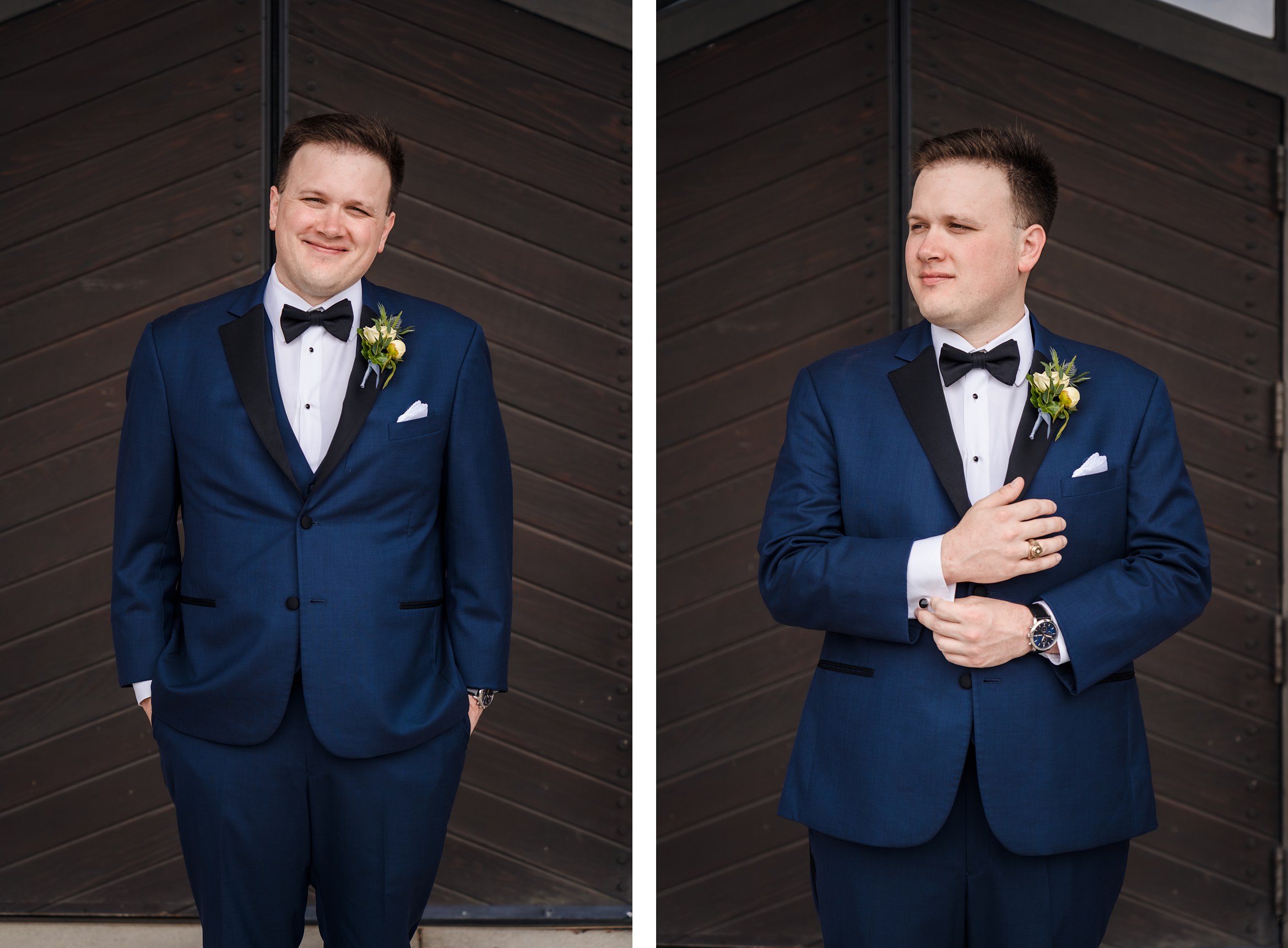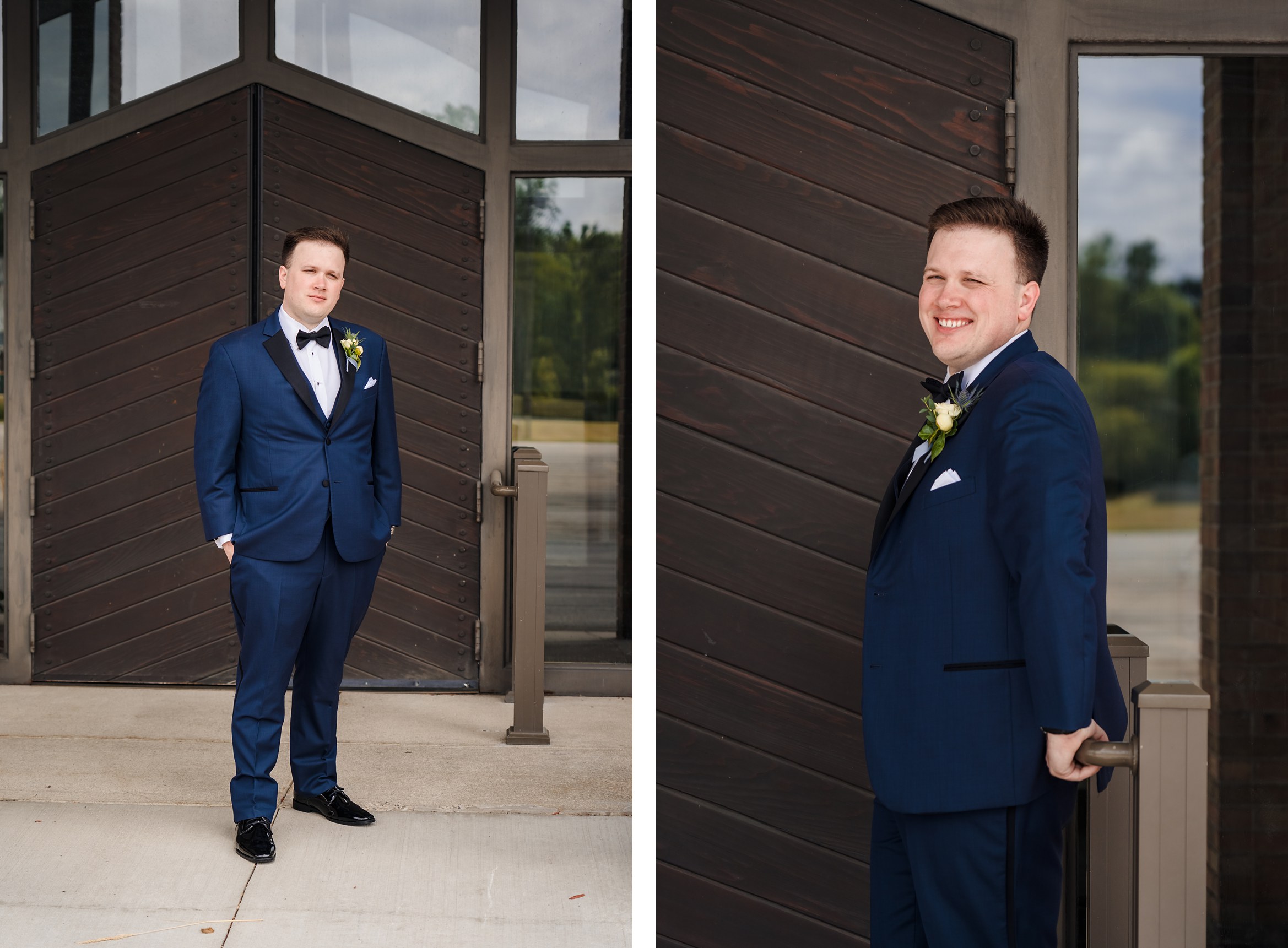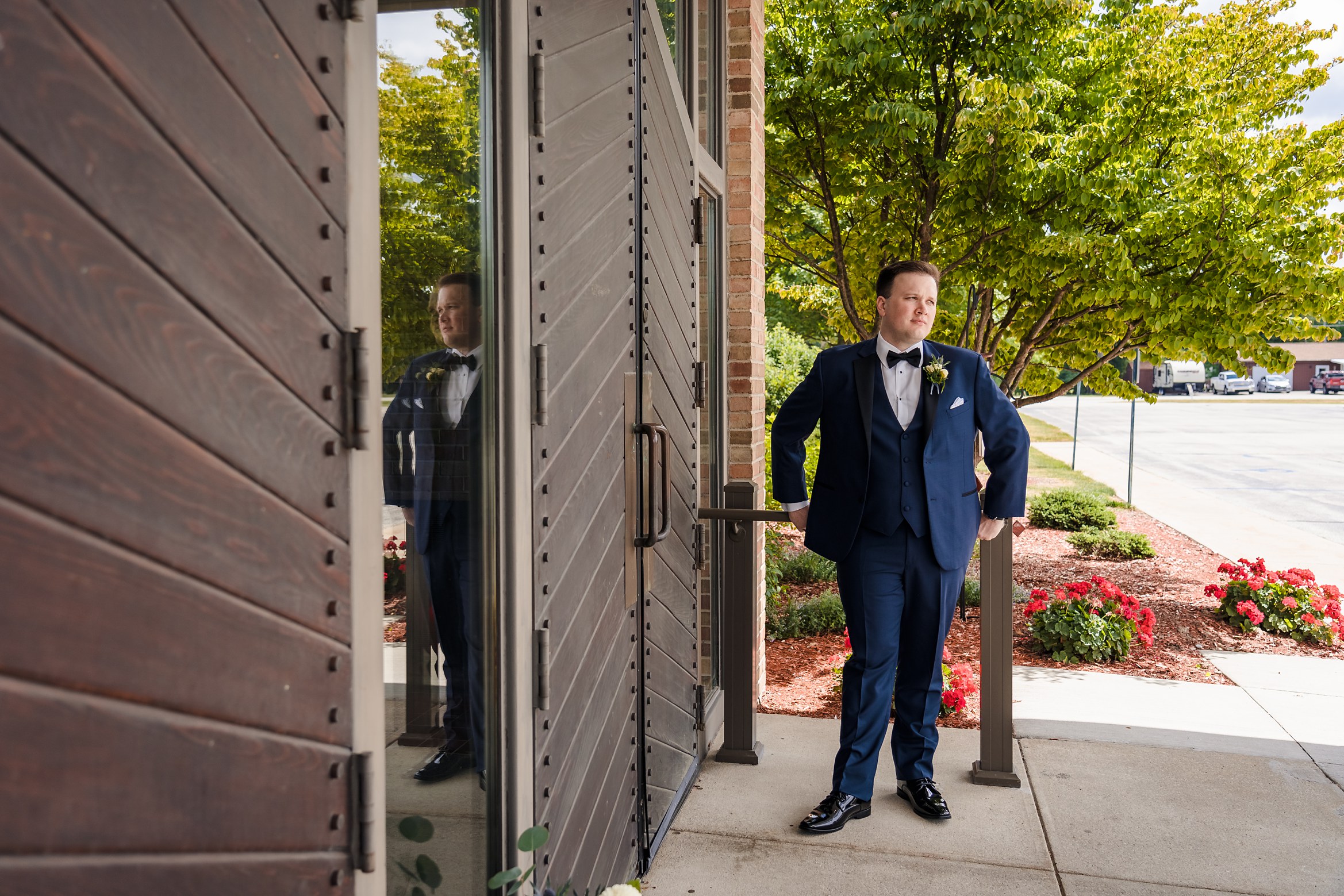 We met through work. Shannon was the cost accountant for the facility I worked in. When I first met her, I remarked to myself how cute she was and thought I need to try and get a date with her. I was able to get her cell phone number, and through a series of texts was able to ask her out on a date. Being with her is so easy, and we connected instantly! – Cory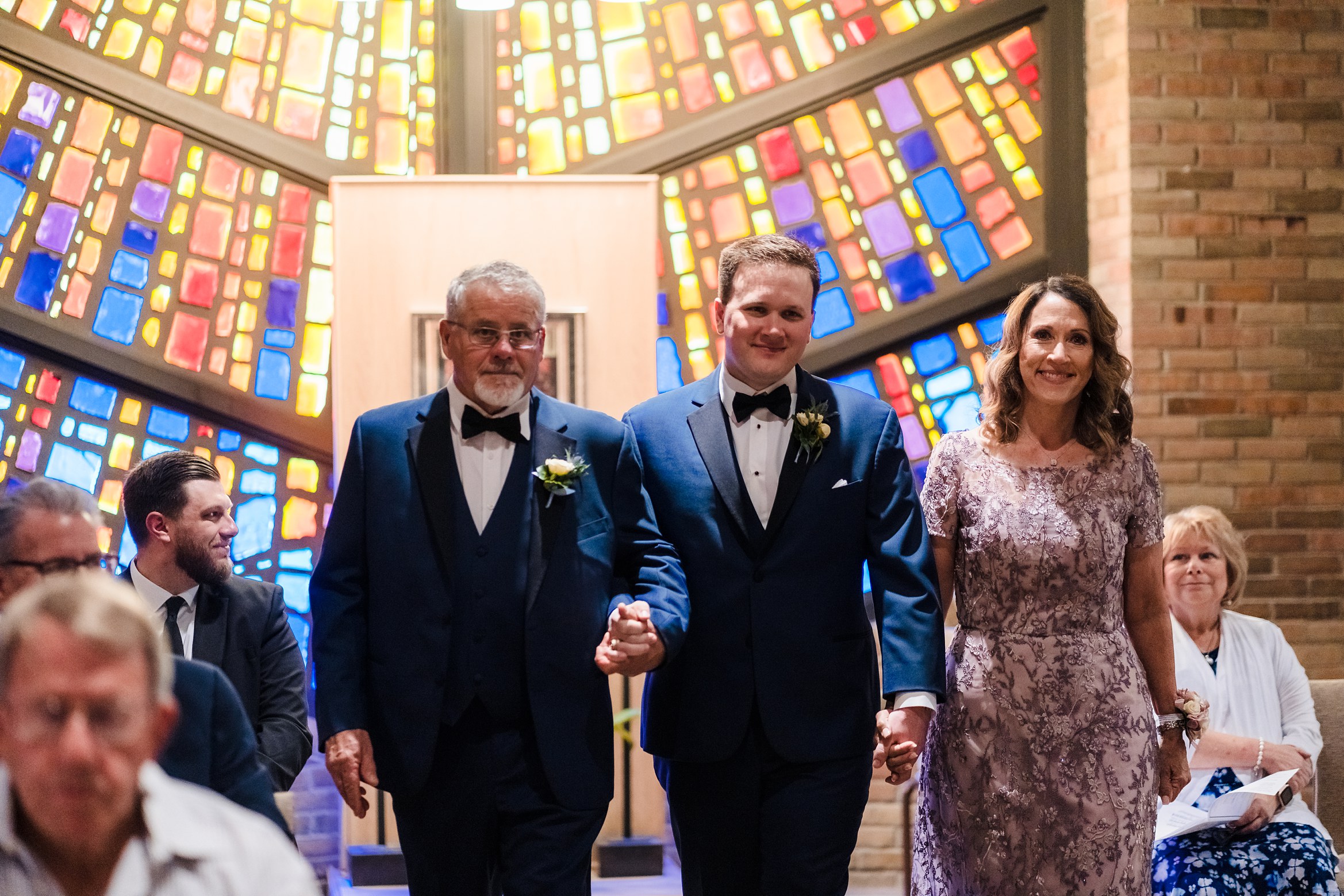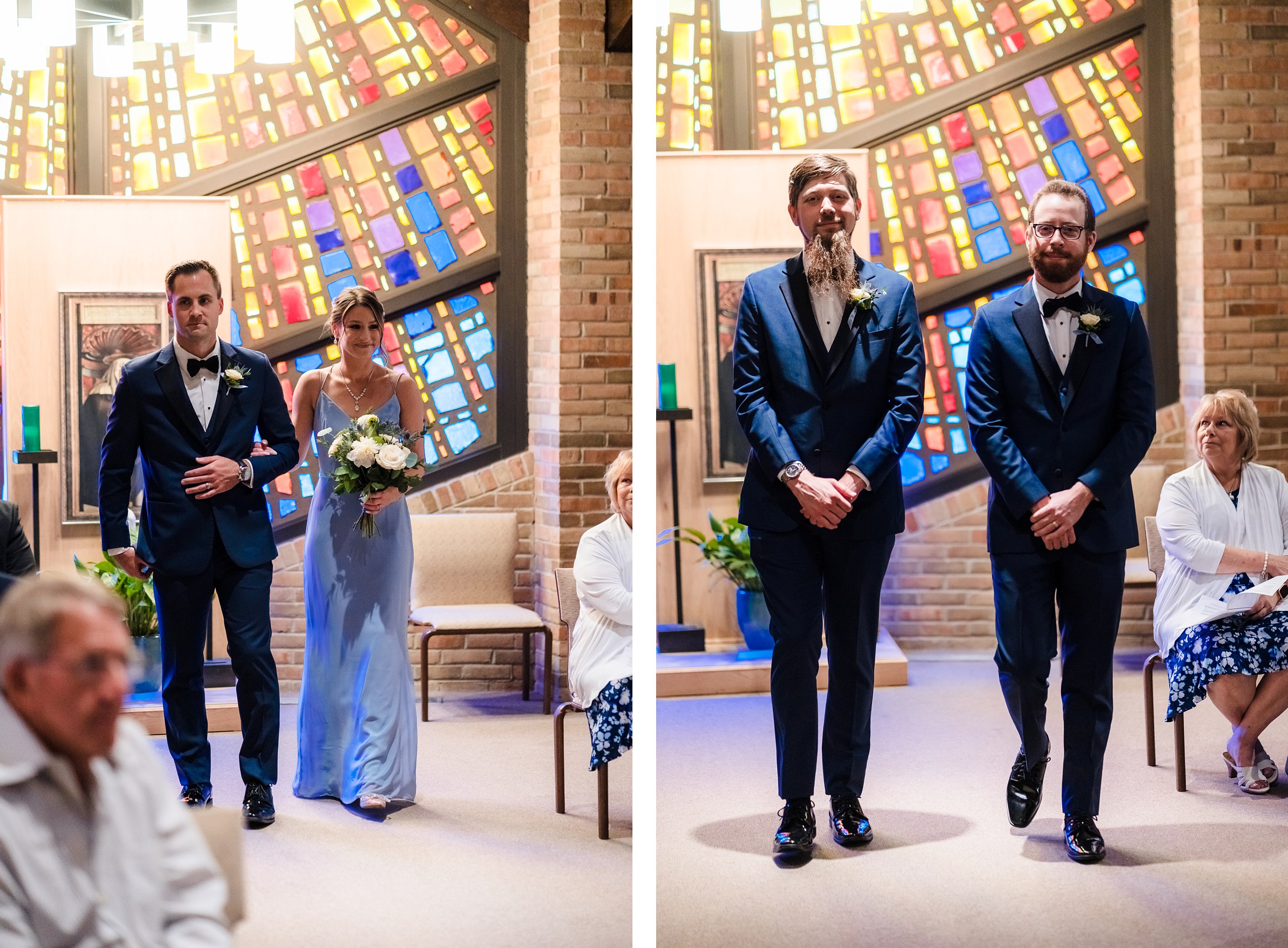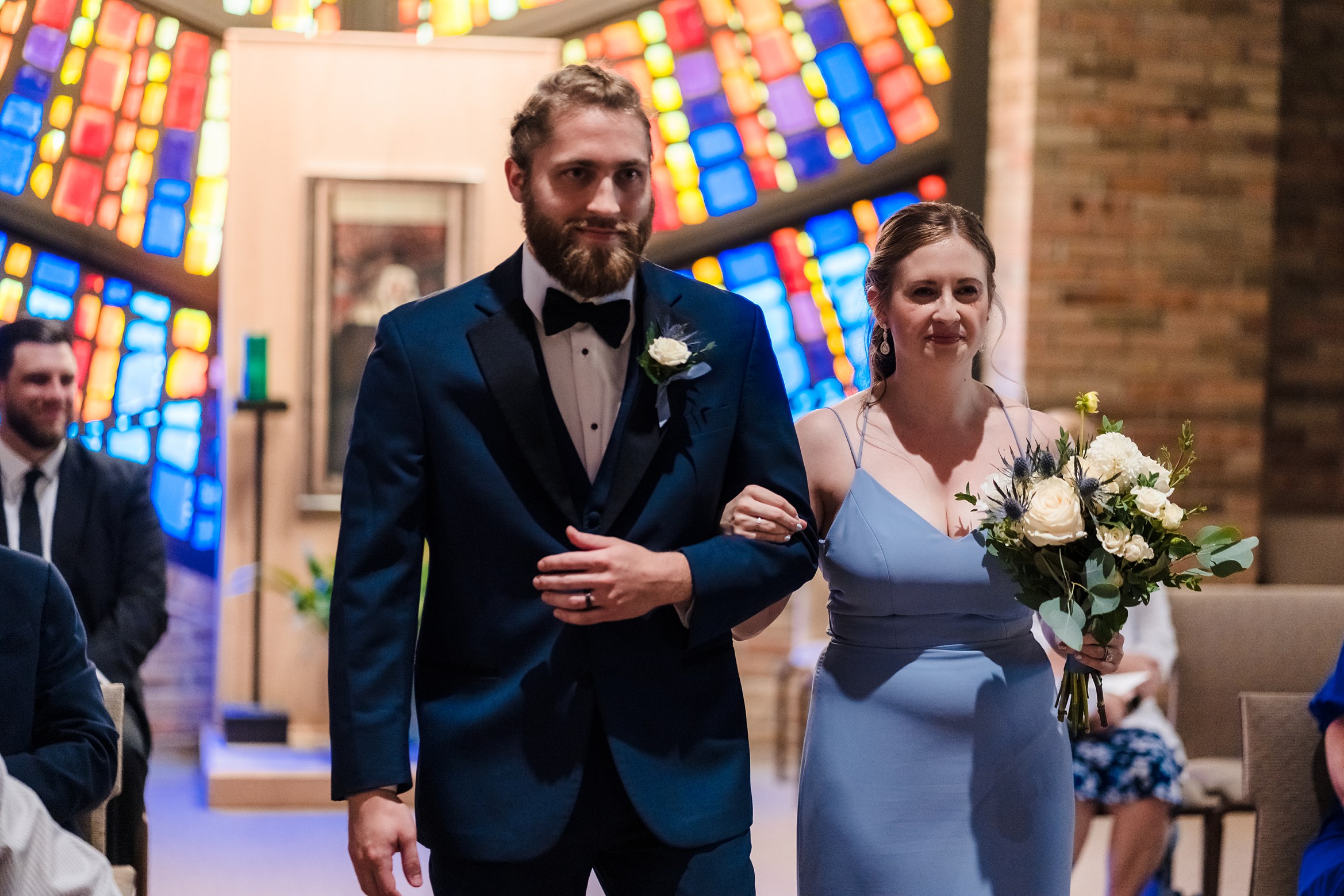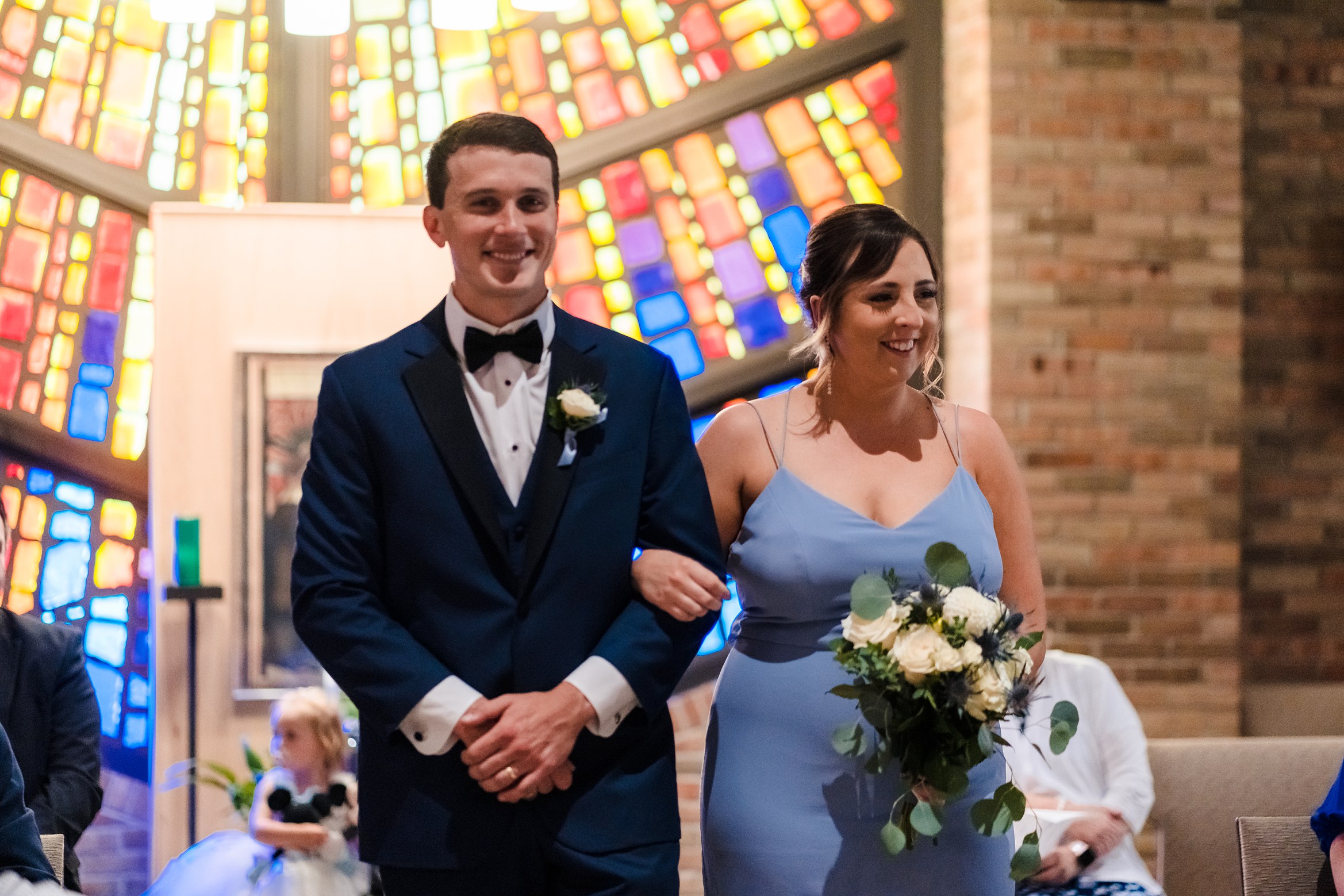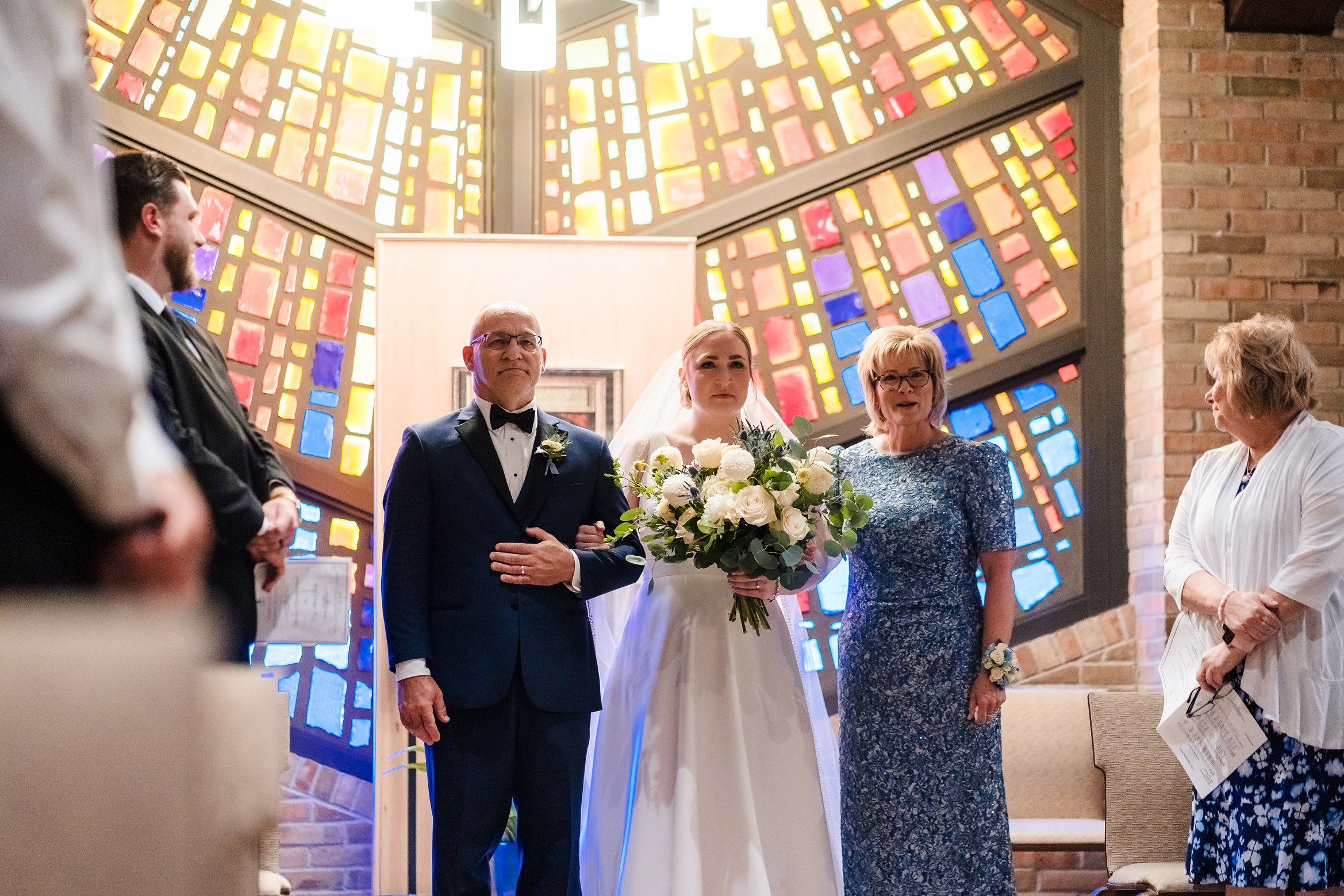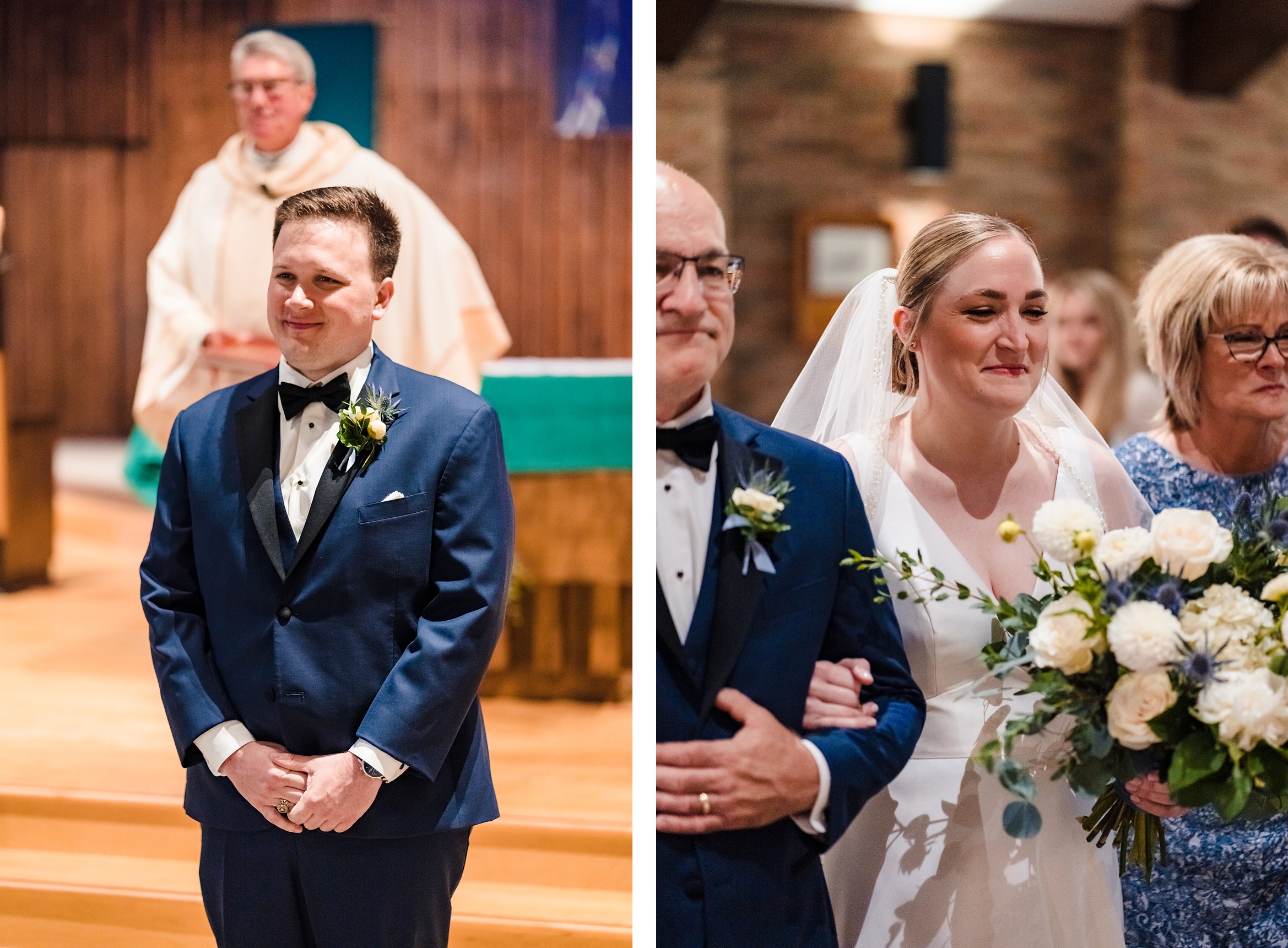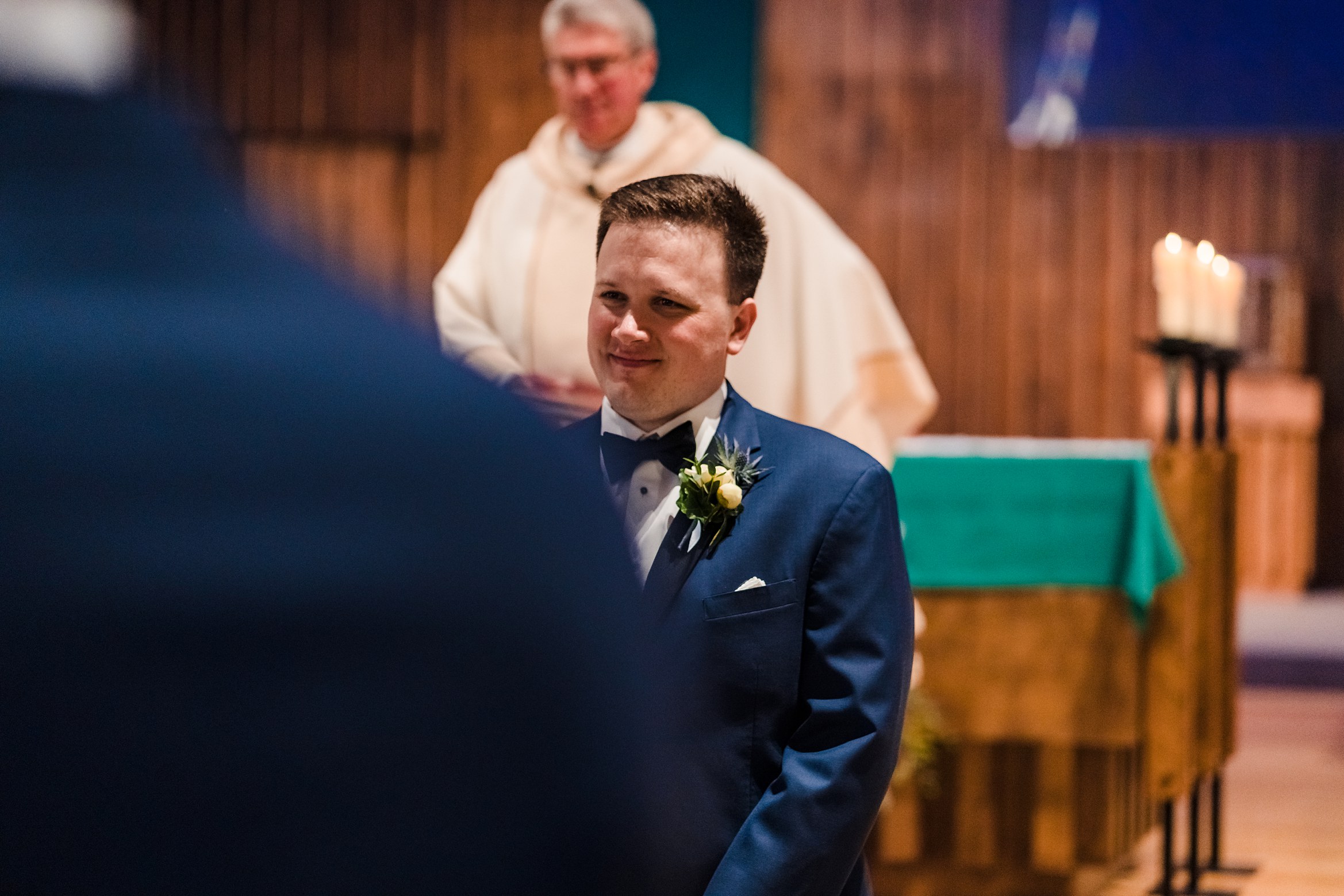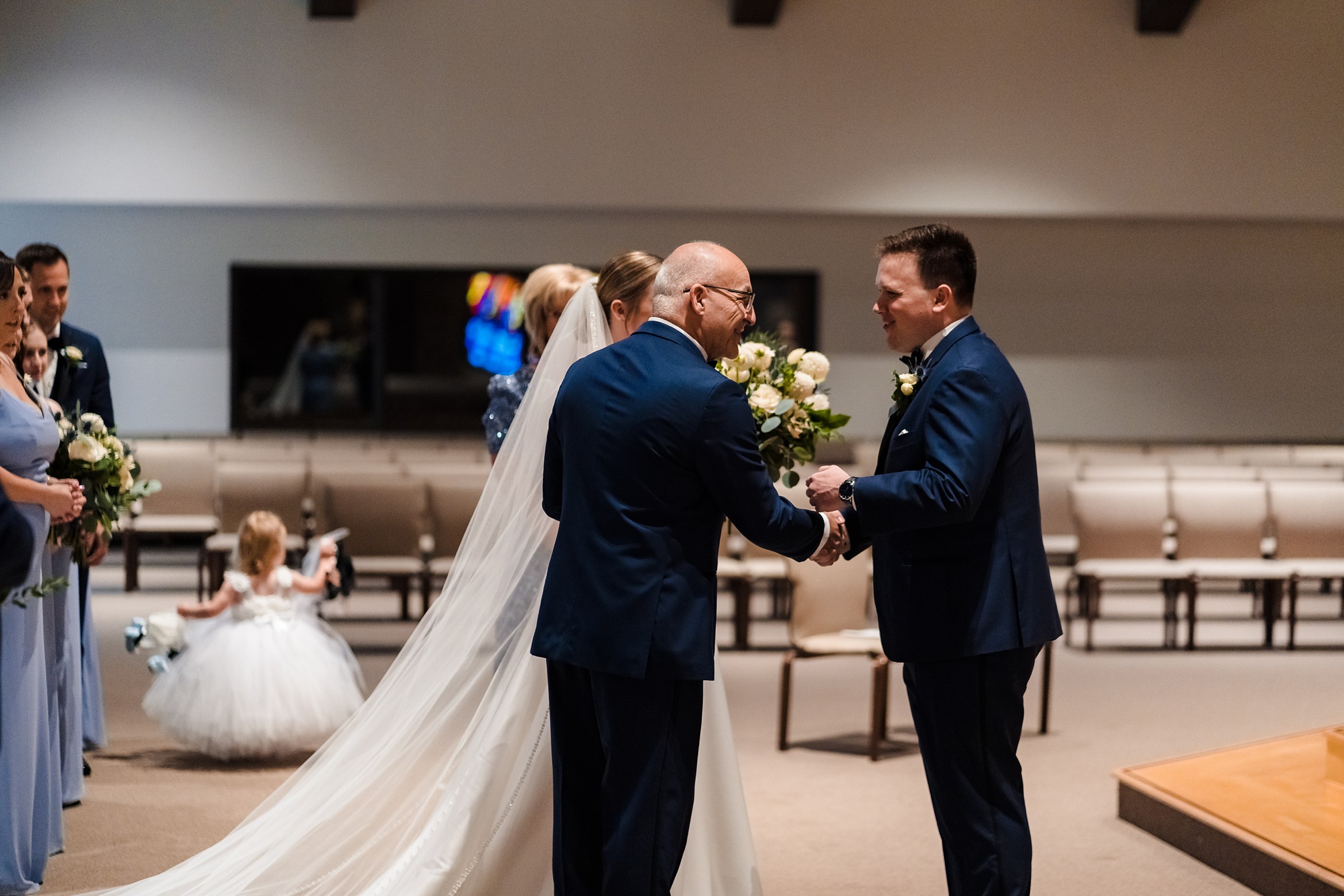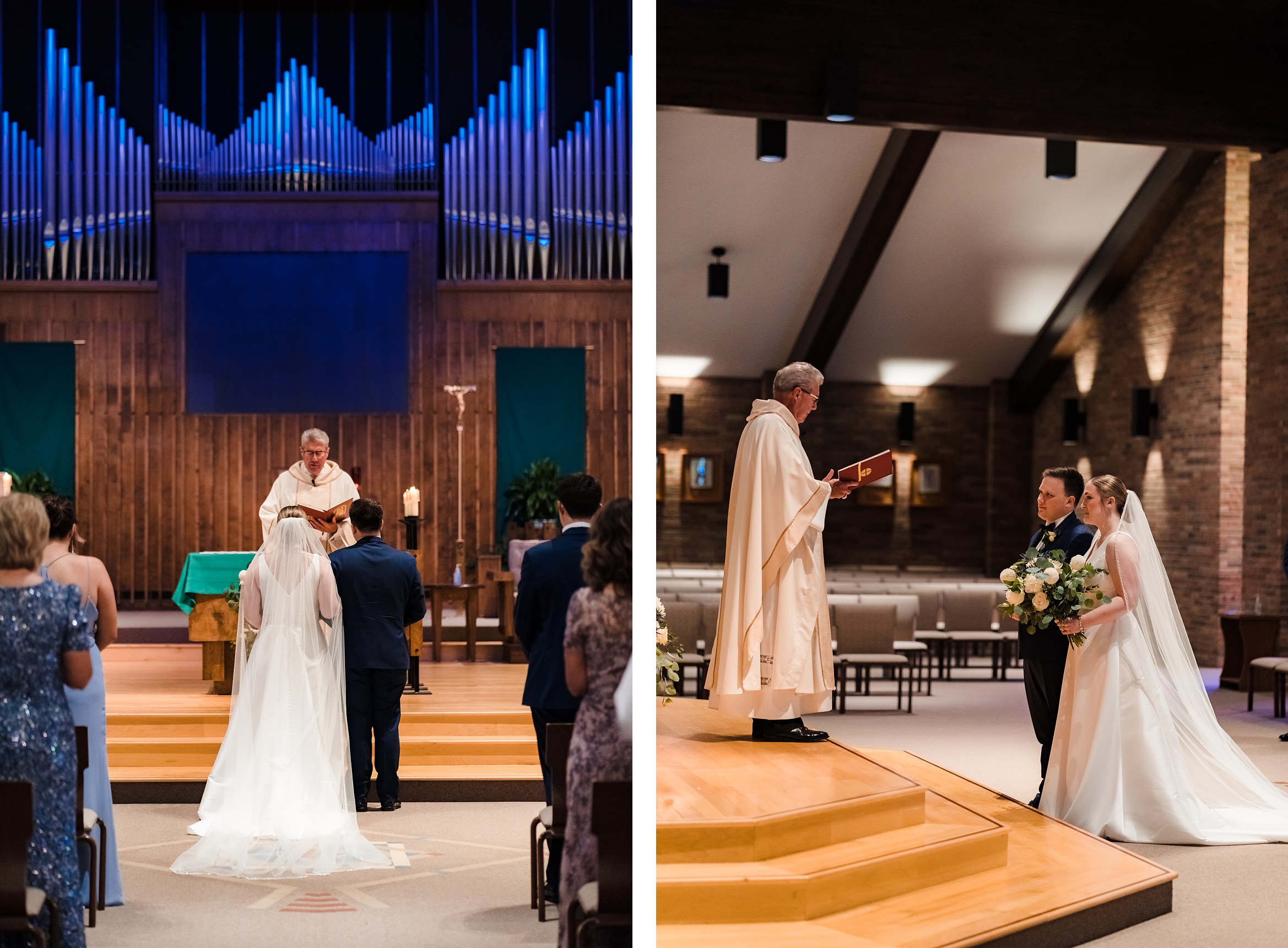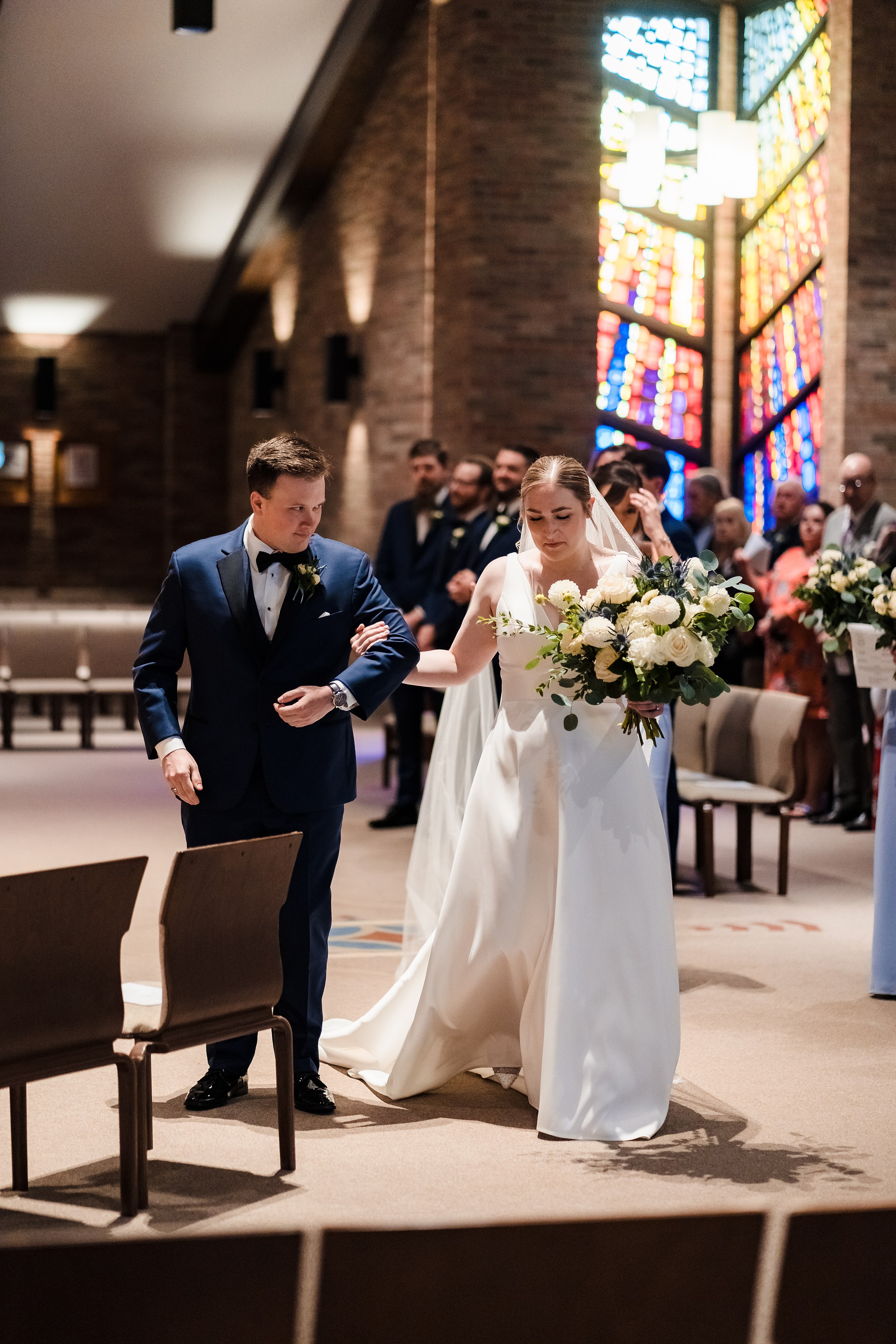 About five years. We met in 2017, dated for three years. We got engaged in December 2020, and decided to wait to get married until after COVID died down.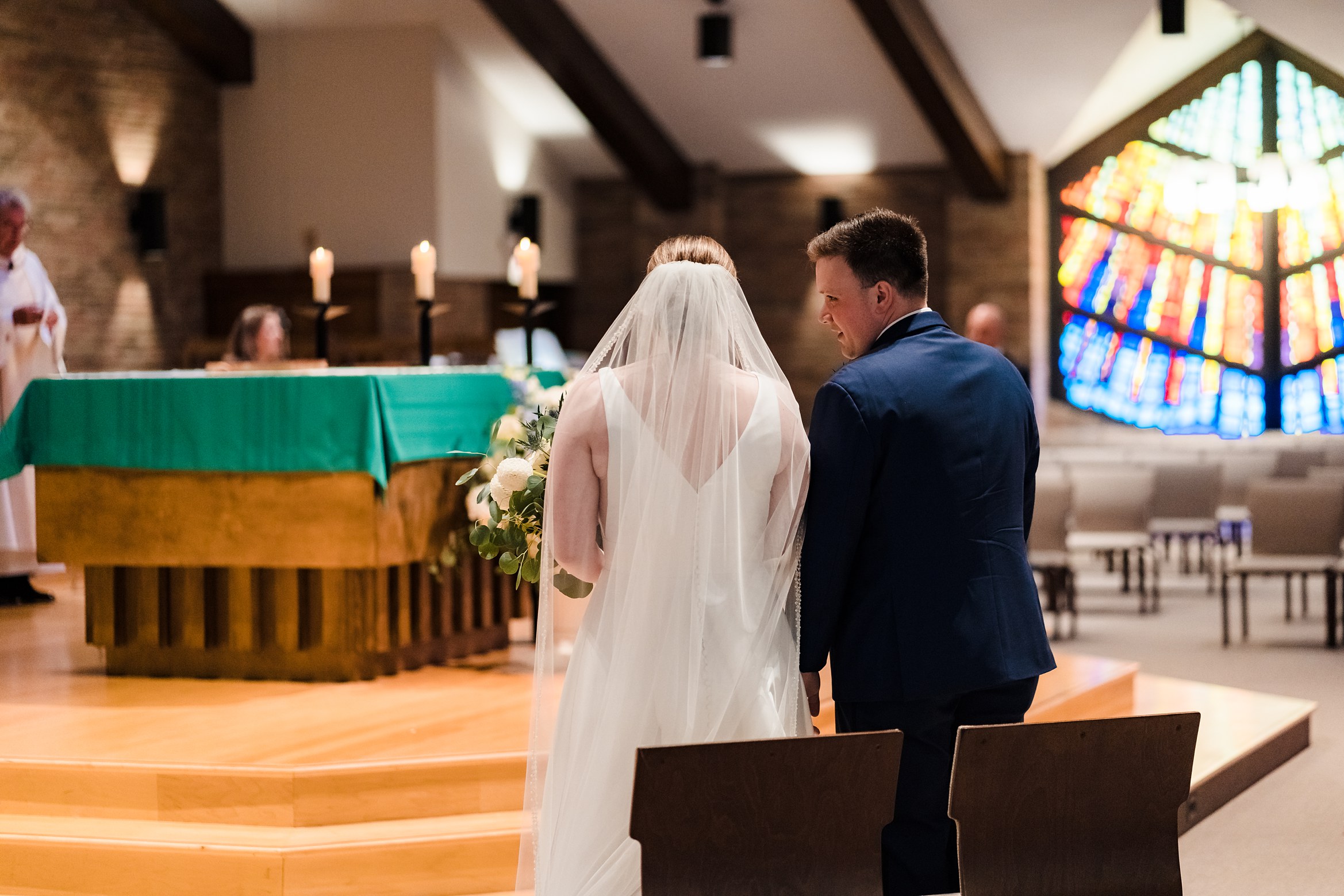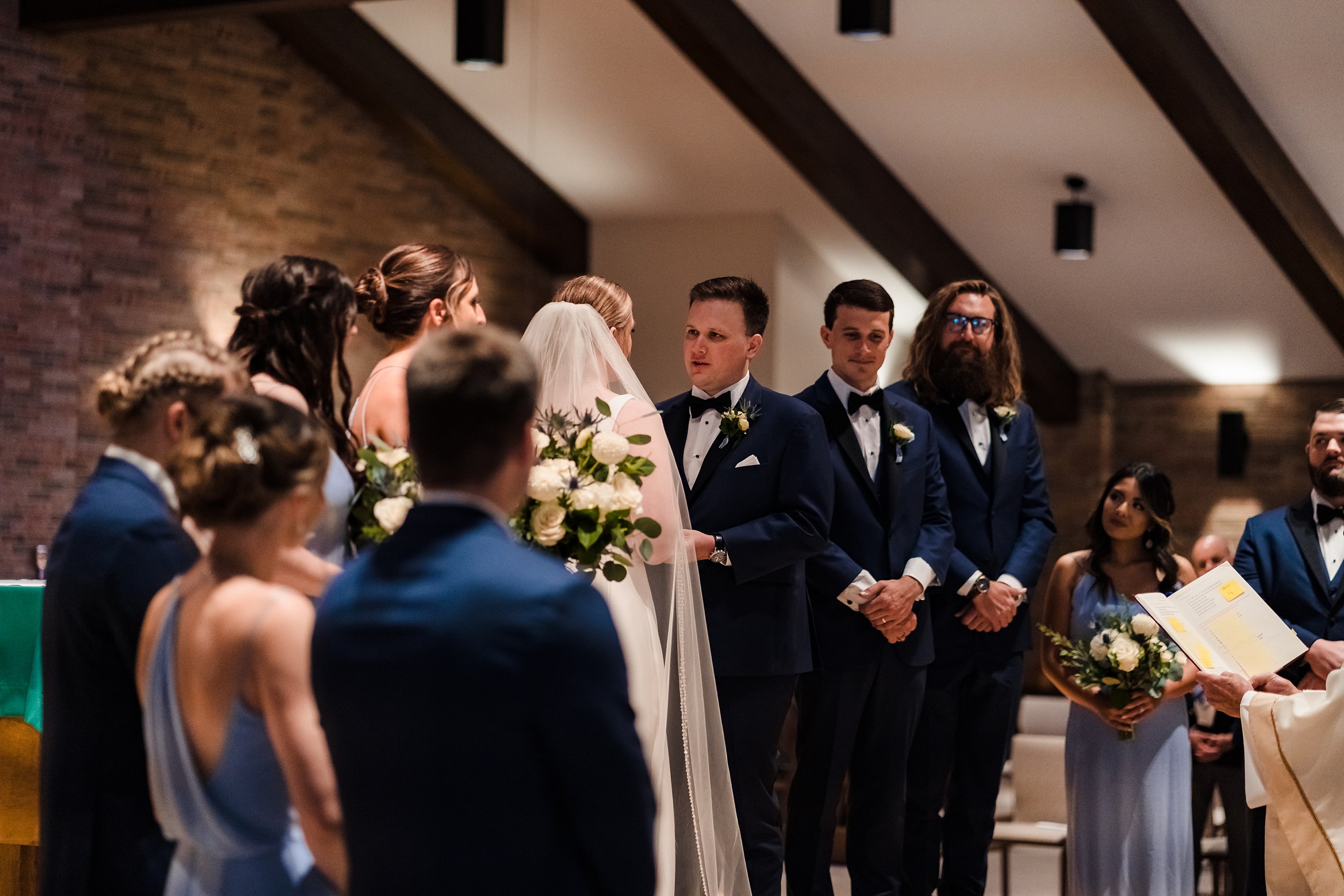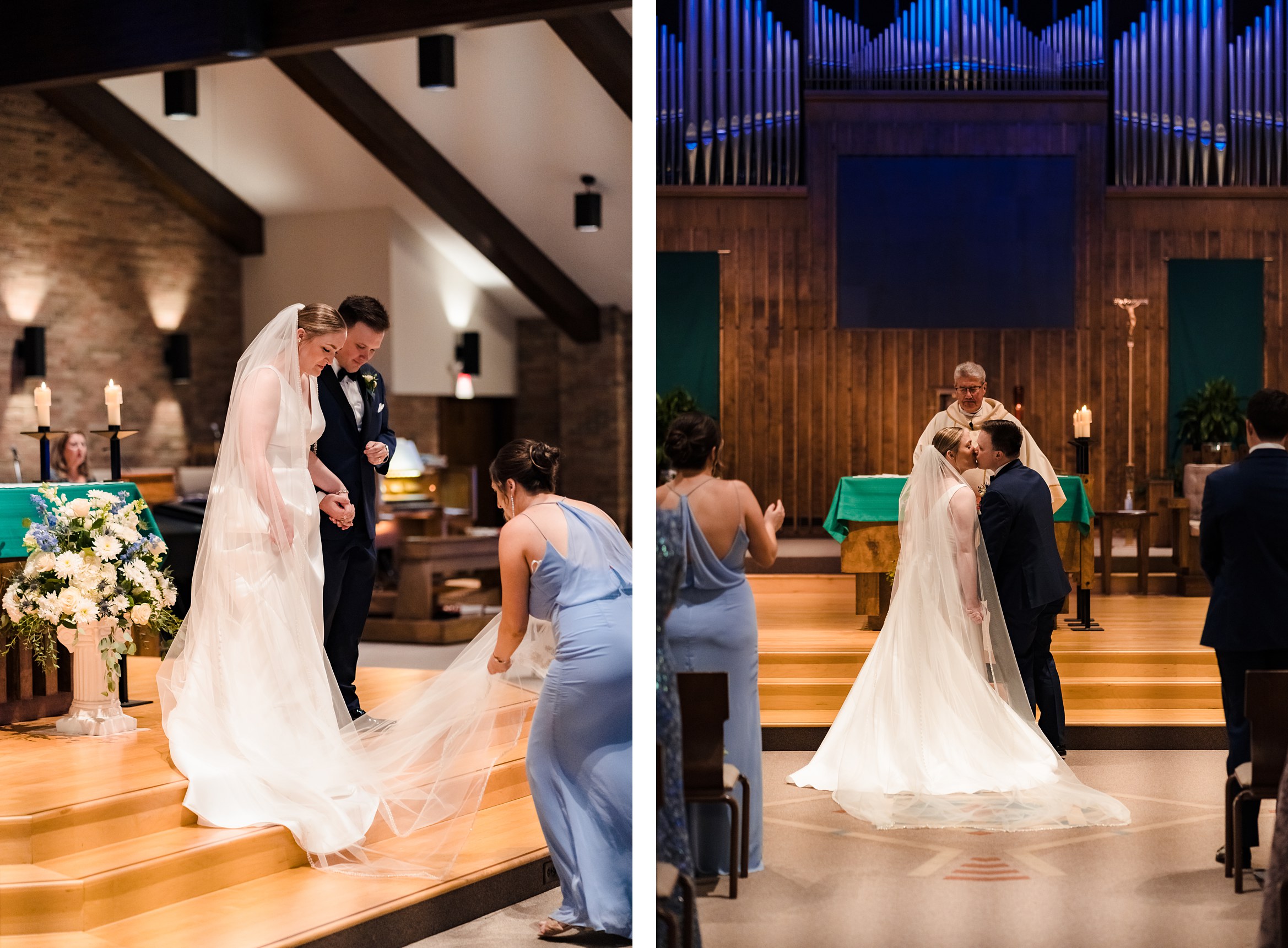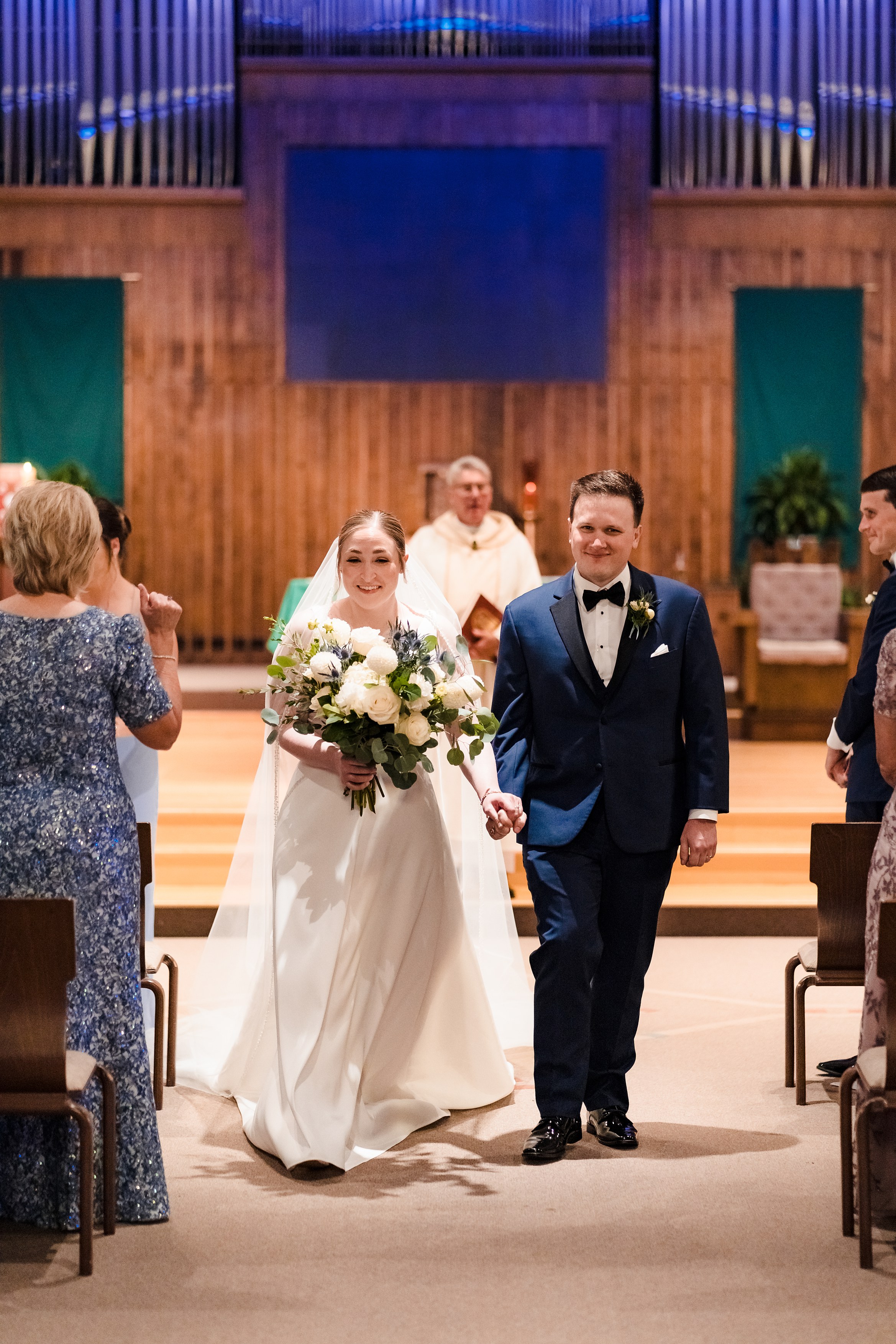 The whole wedding day was awesome! Everything went really well, and I don't think there was one thing I could pin-point as the favorite part! – Cory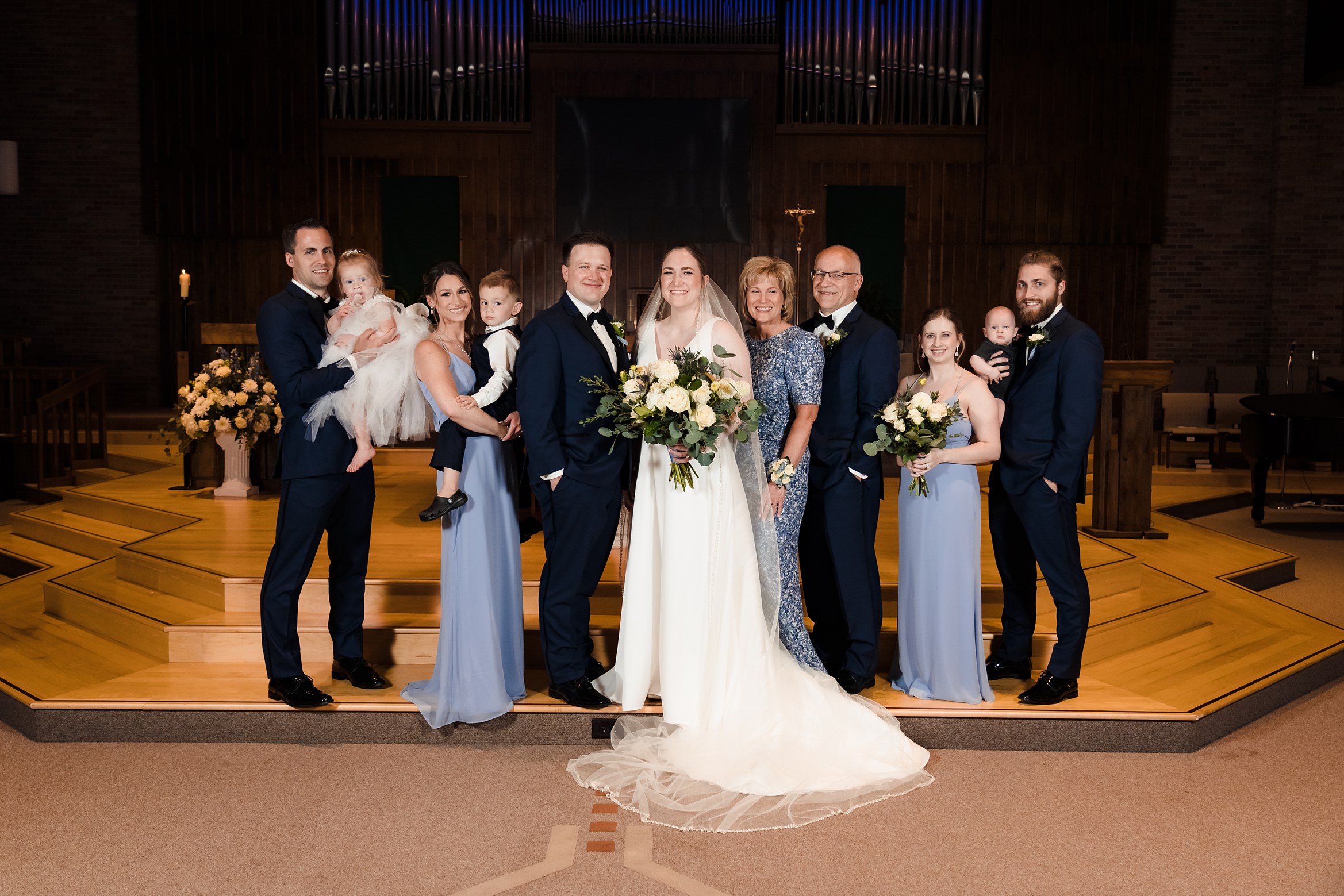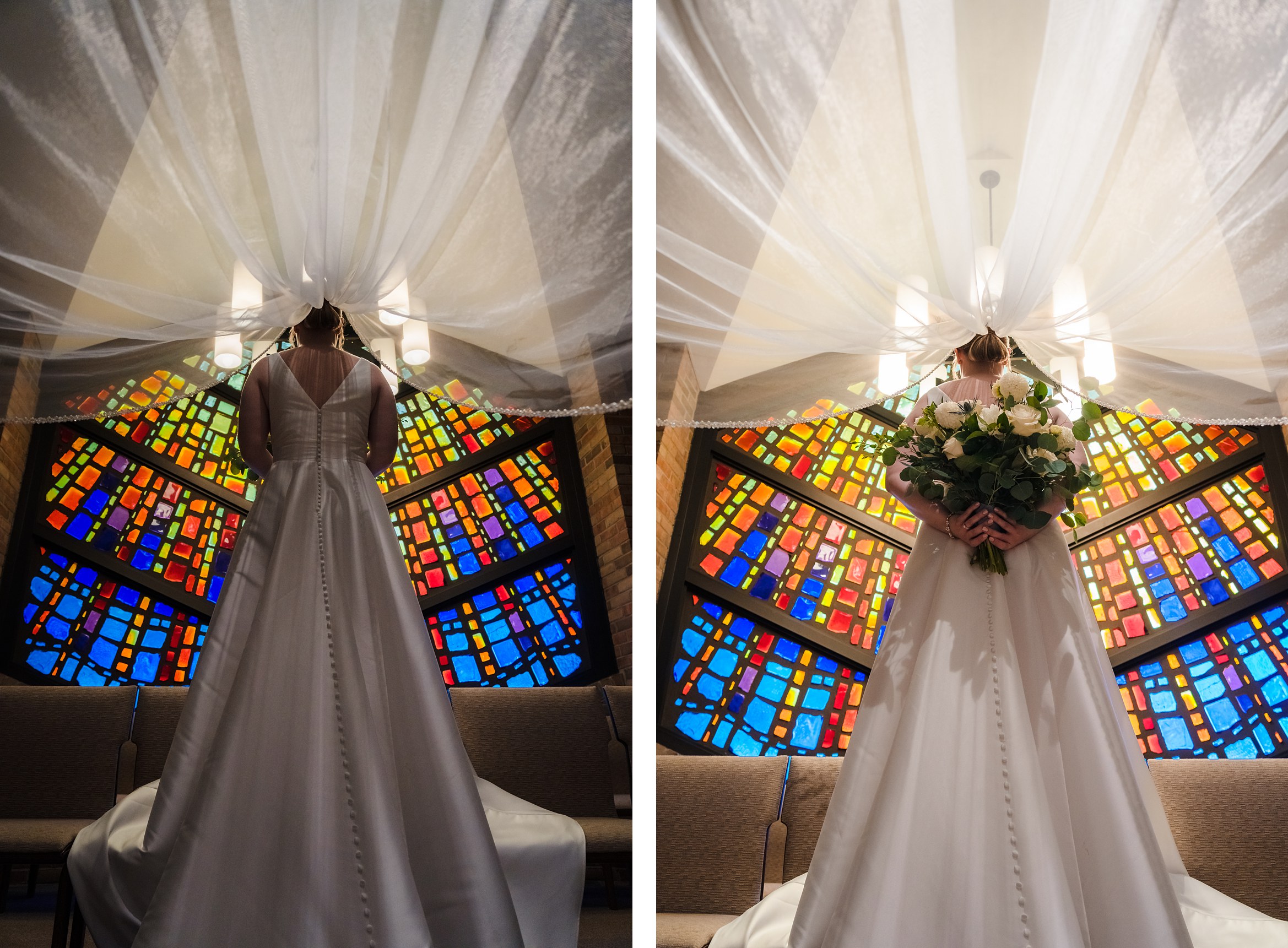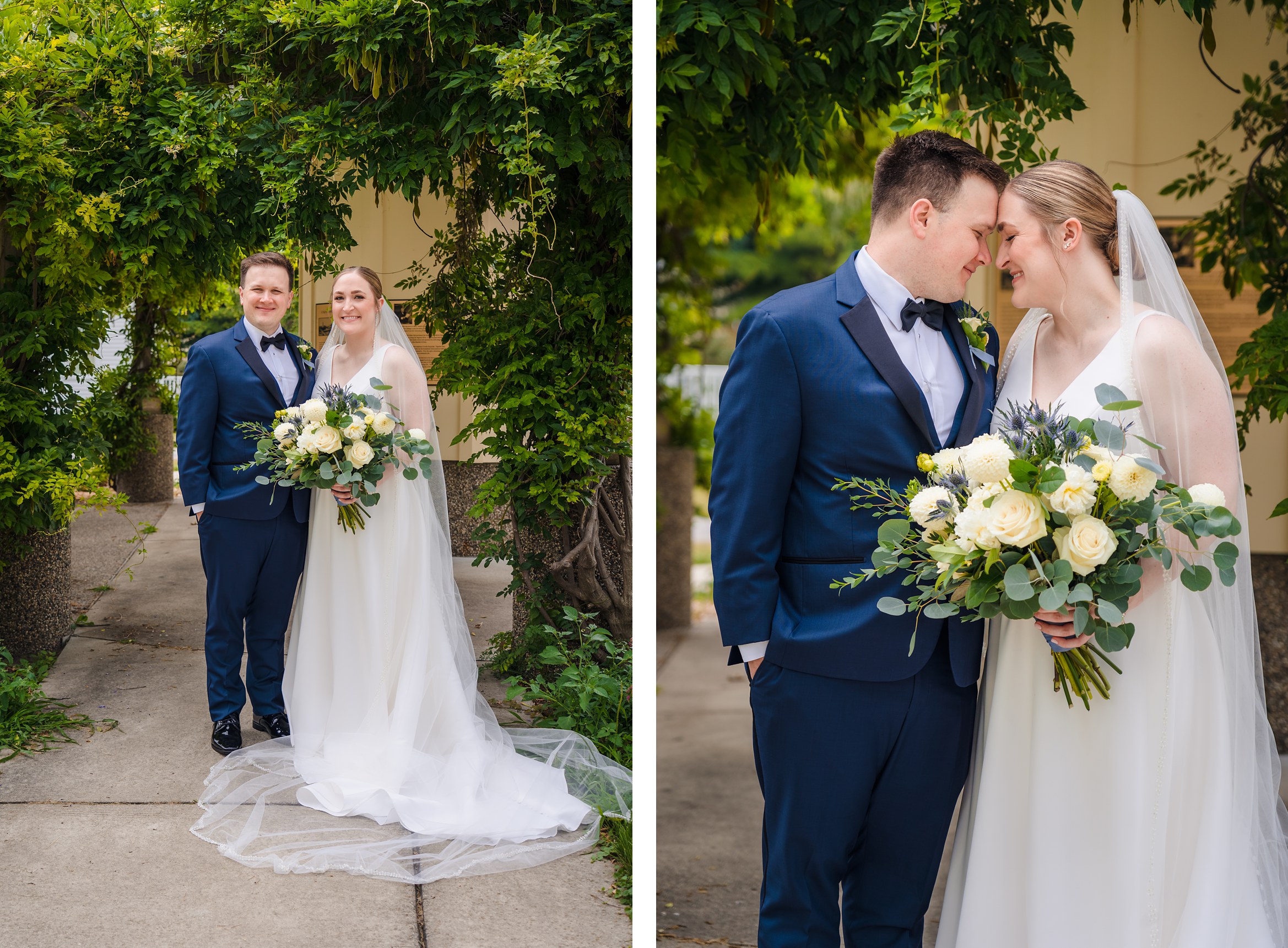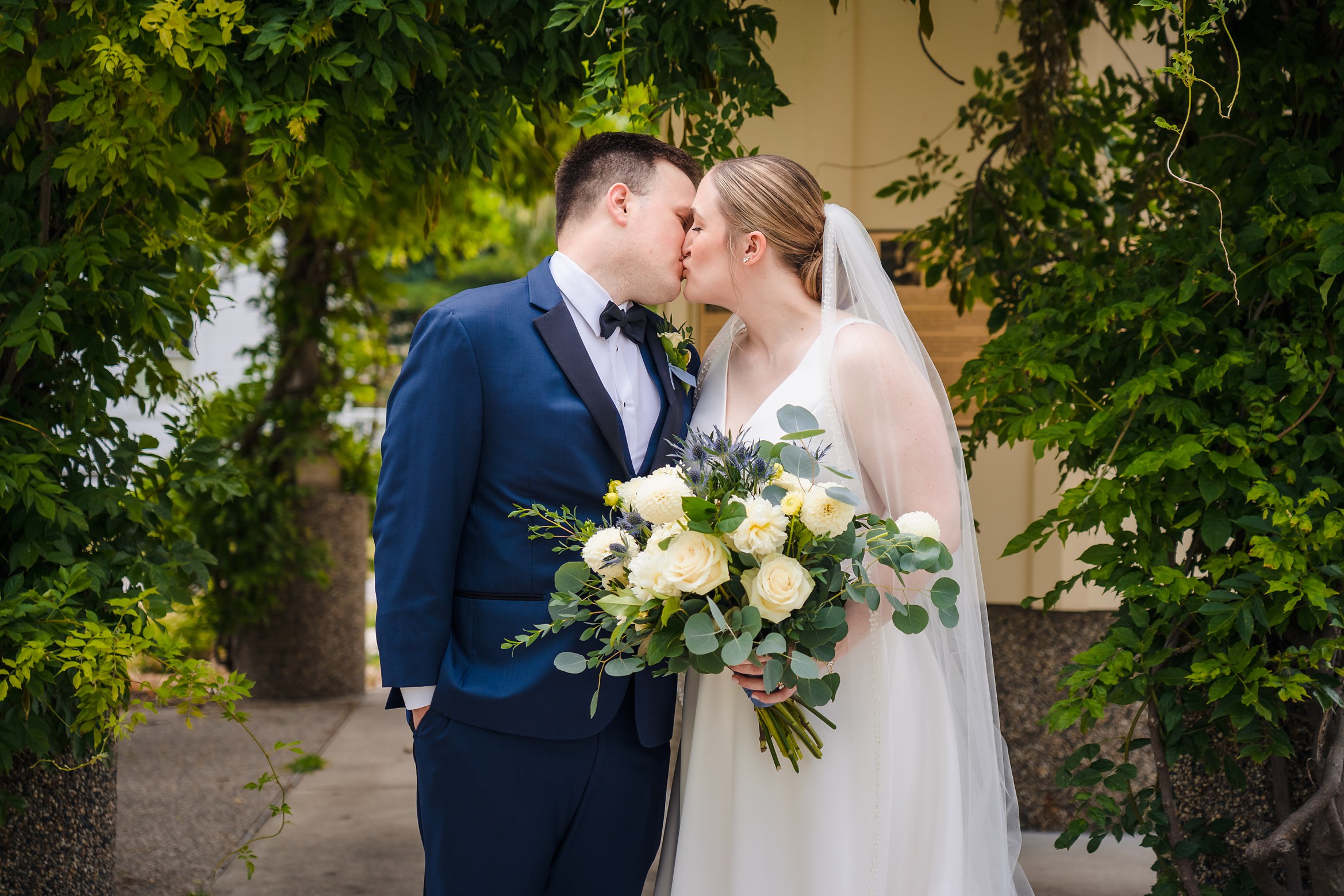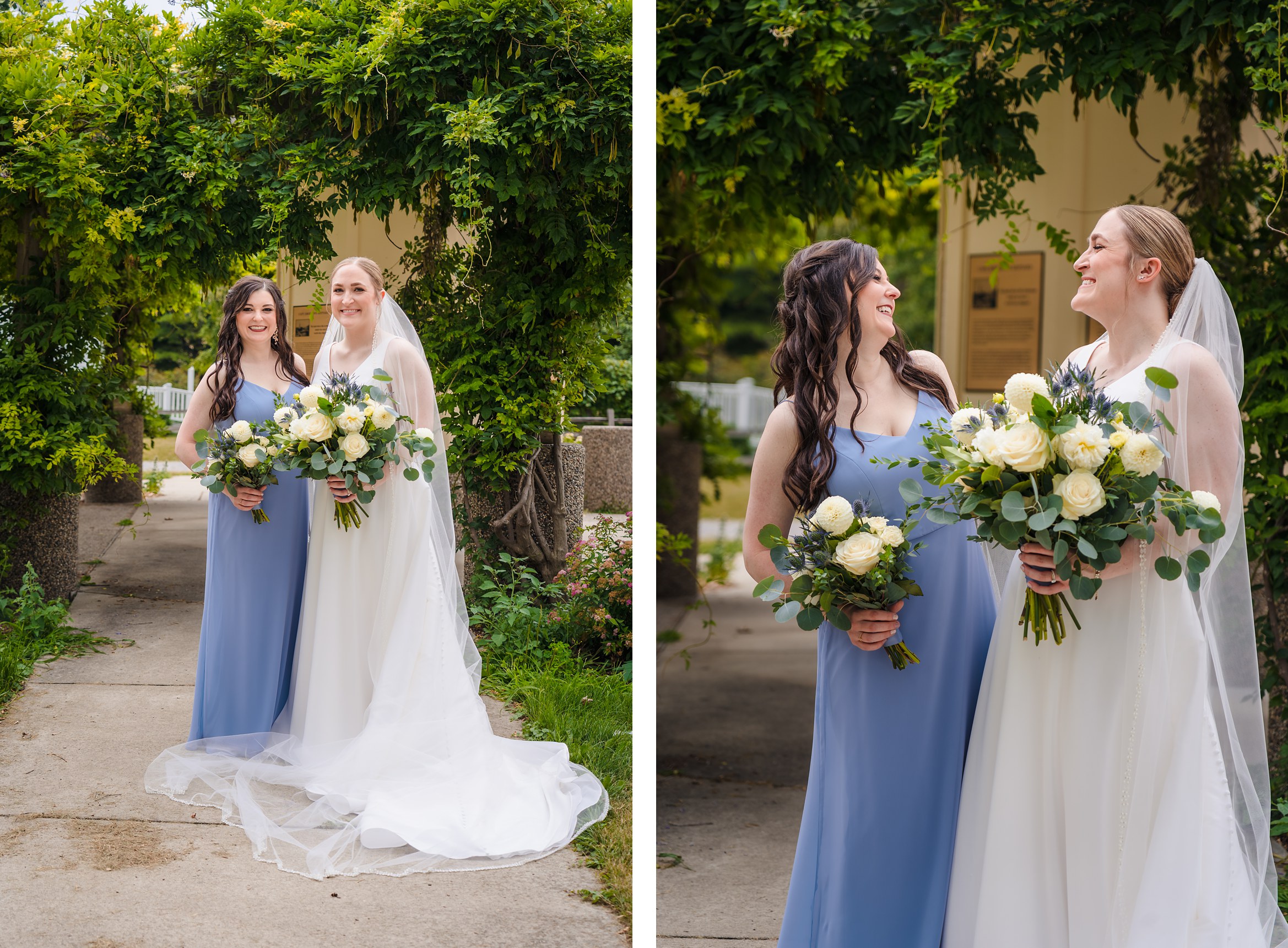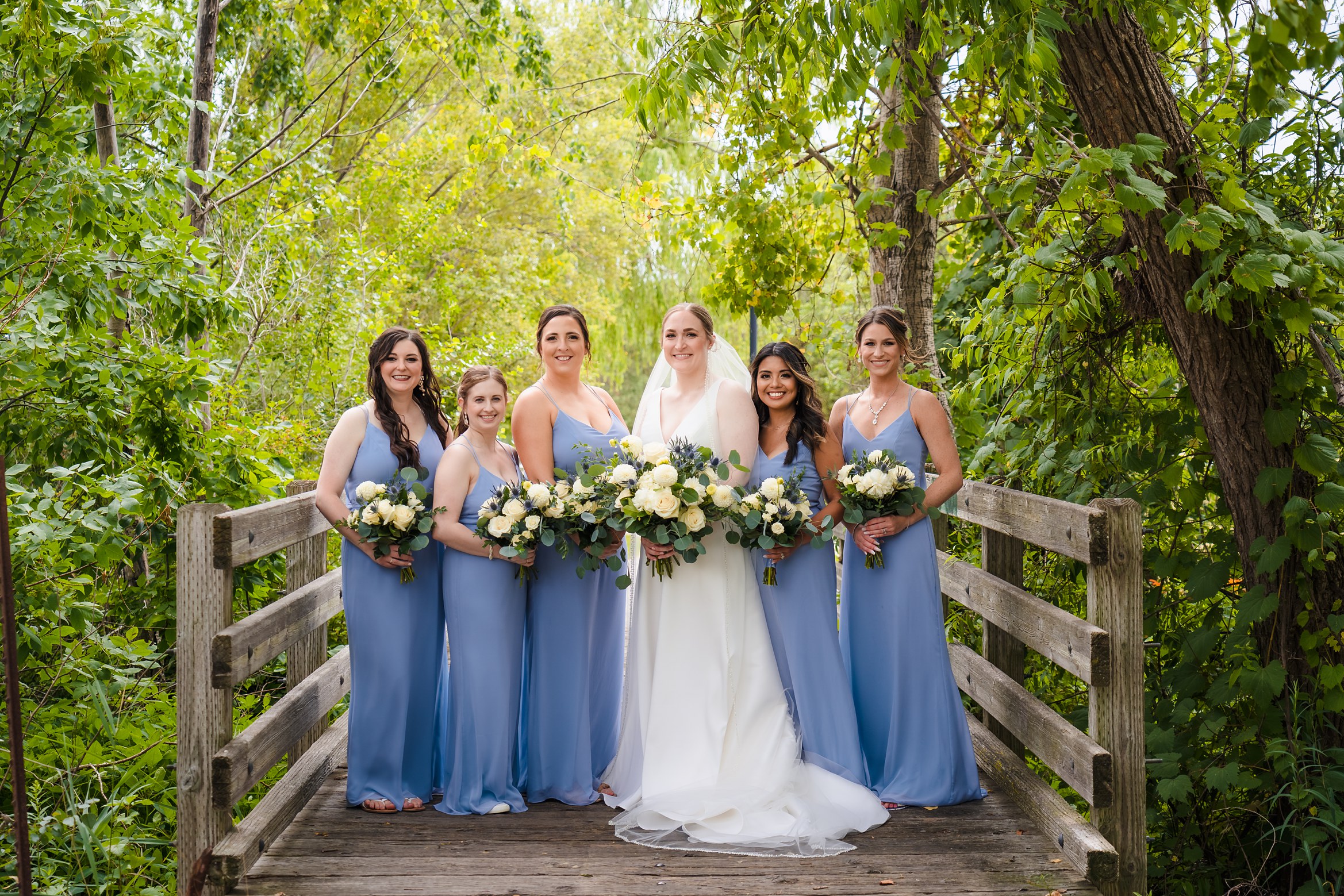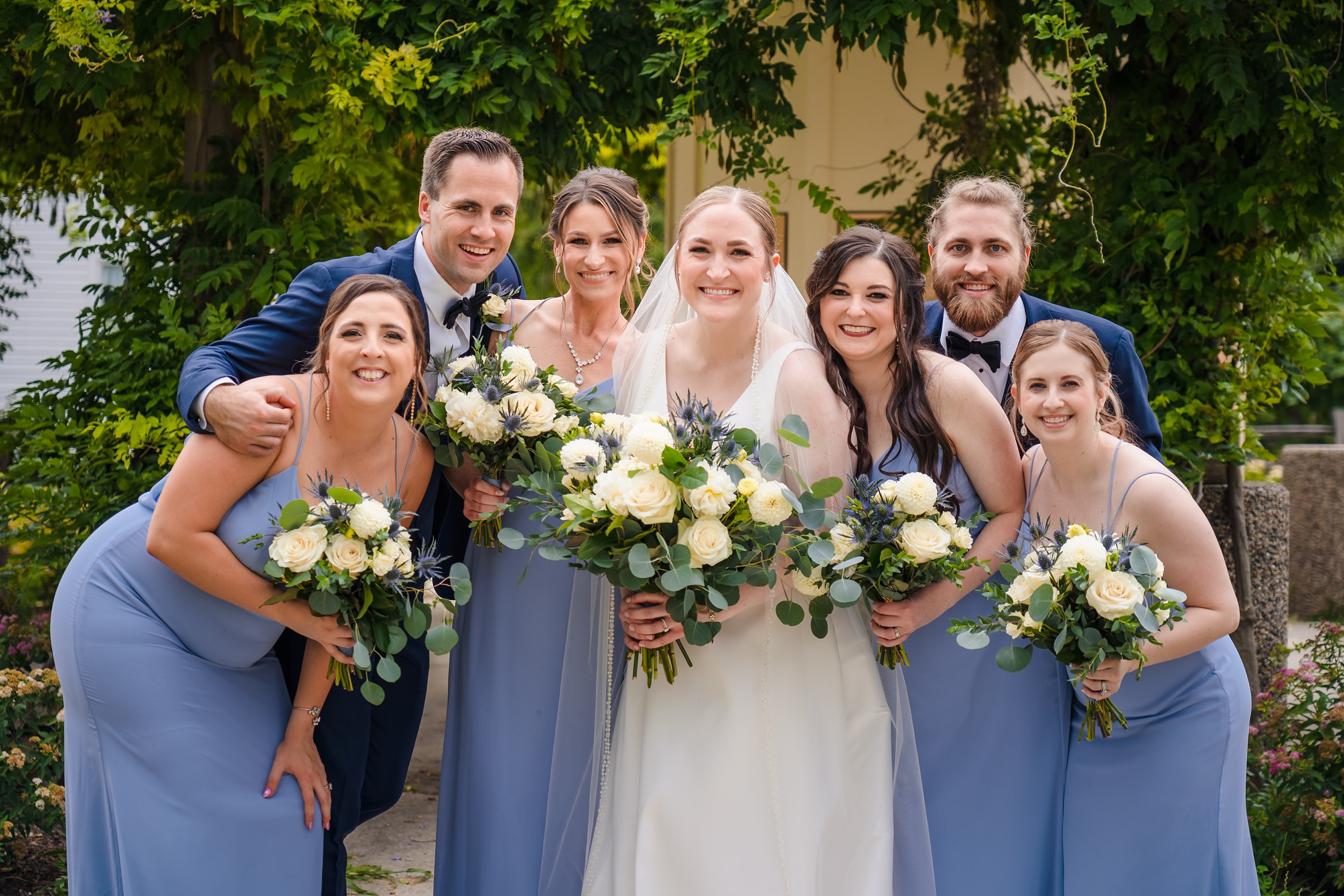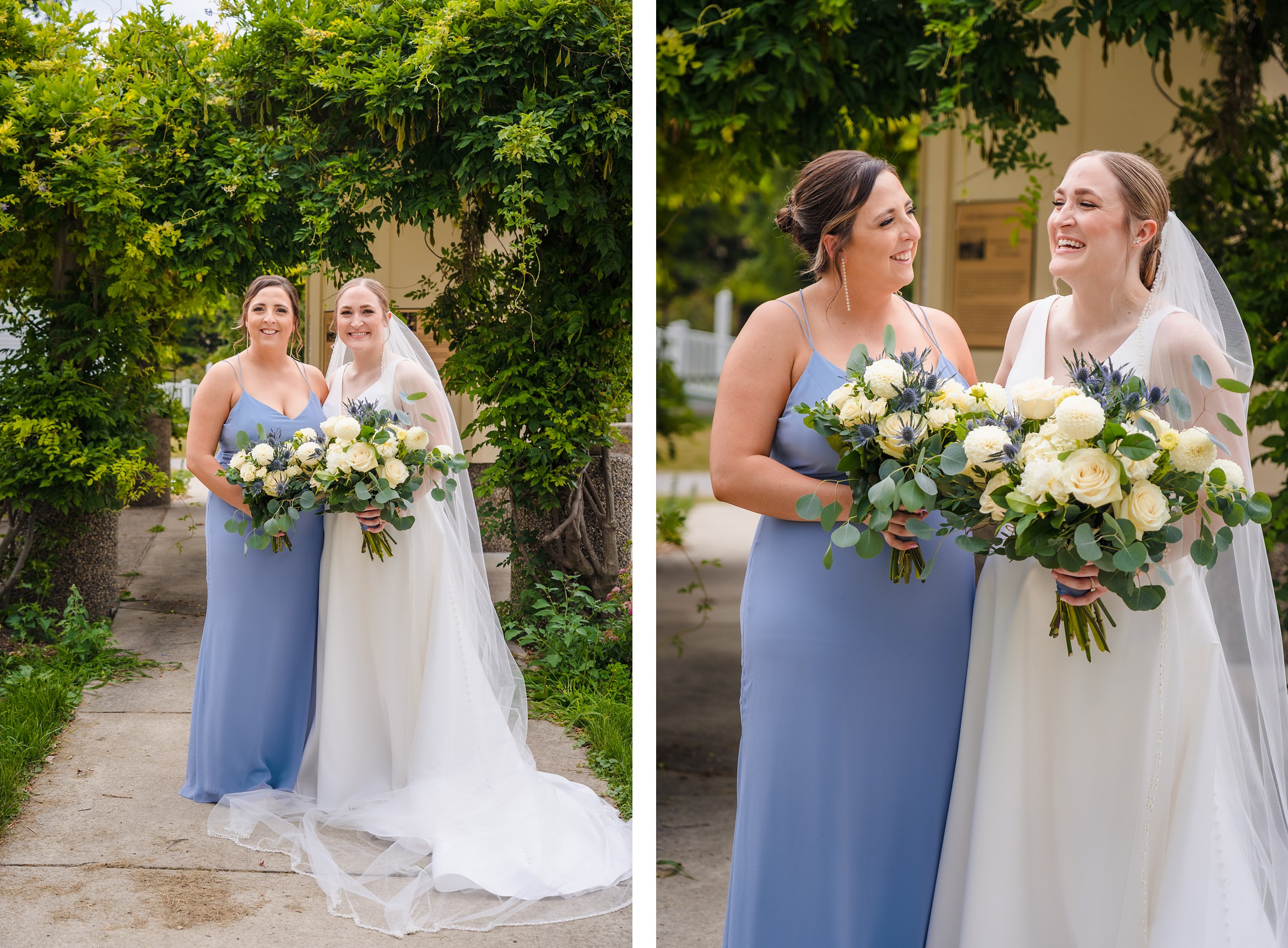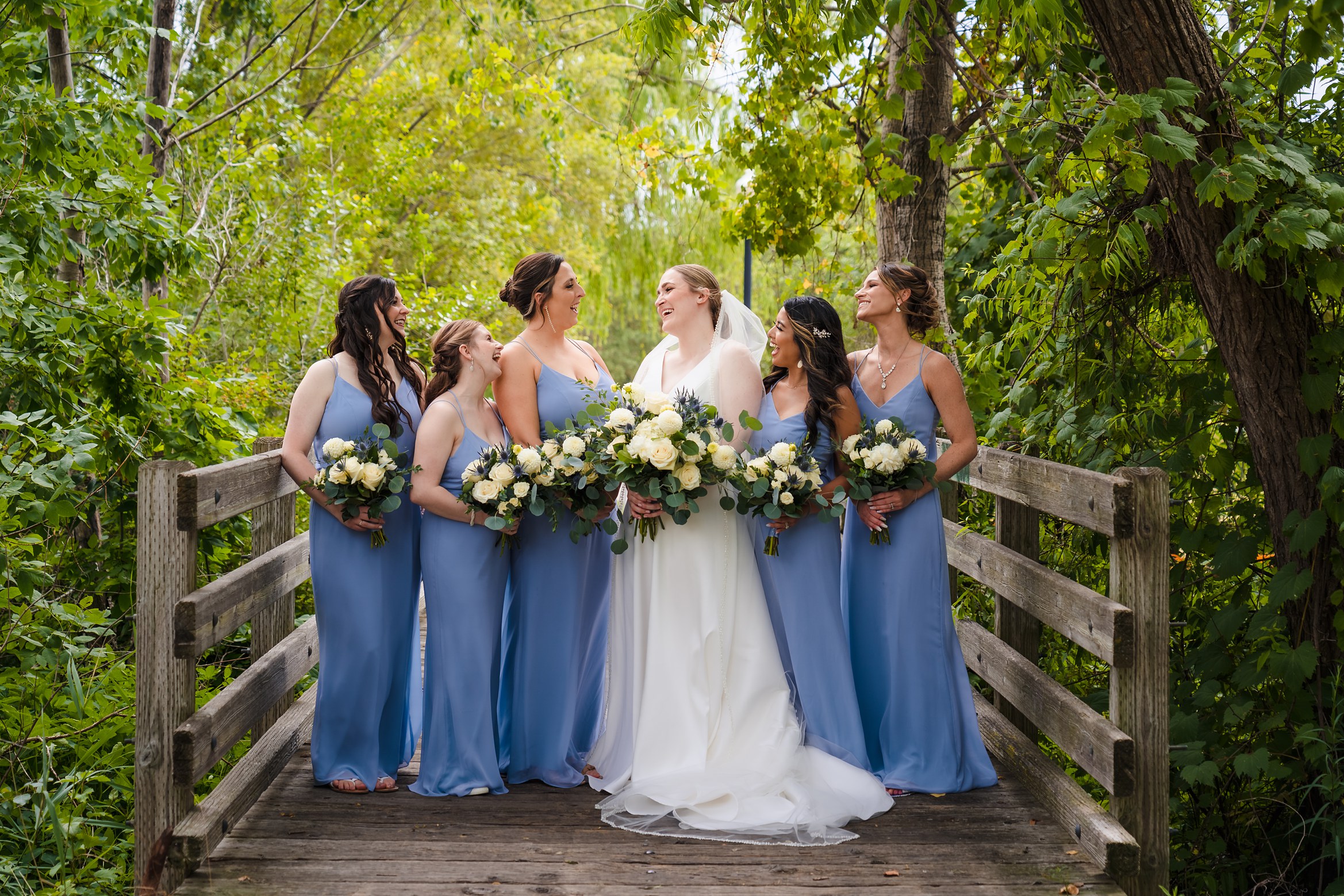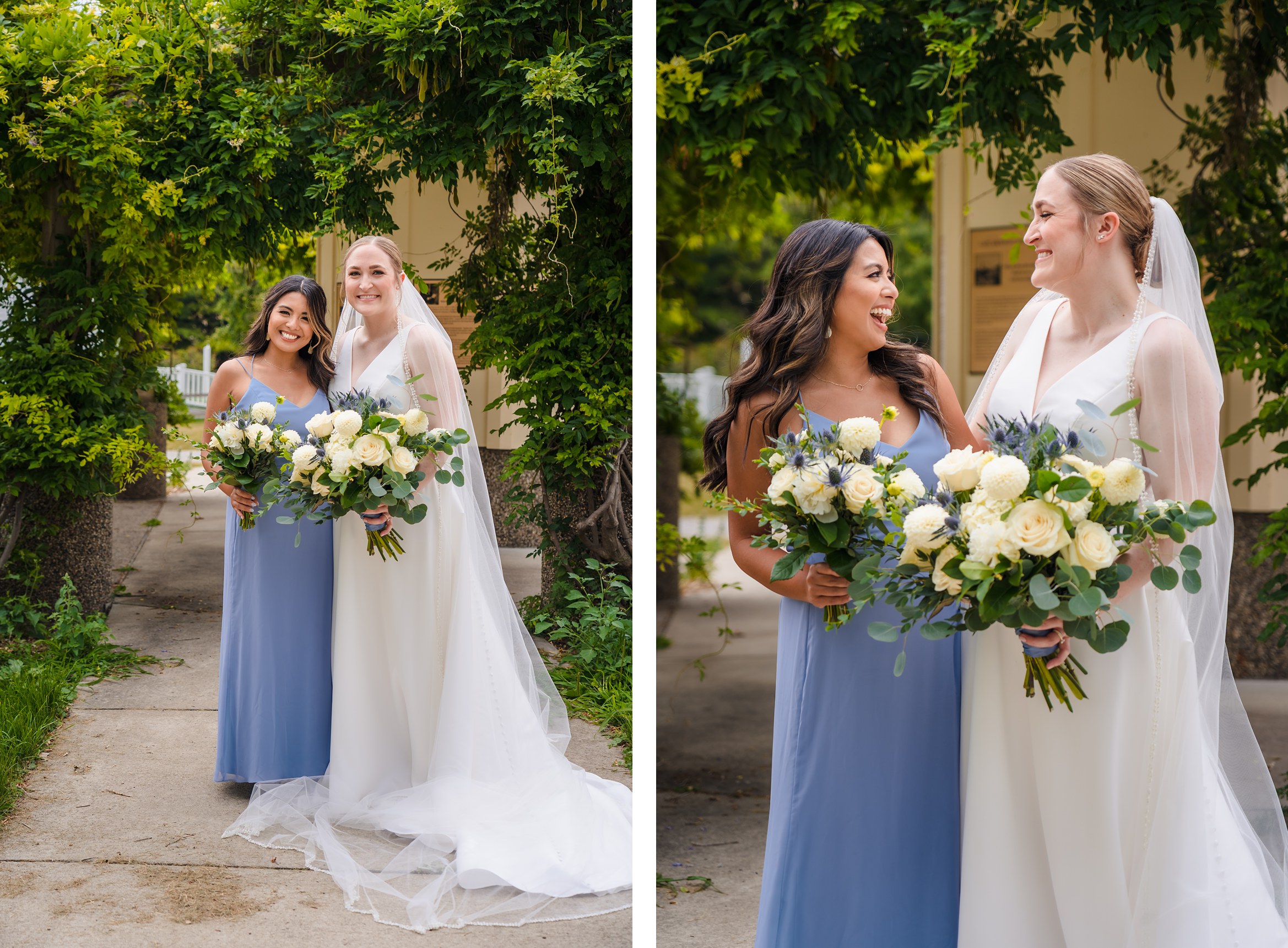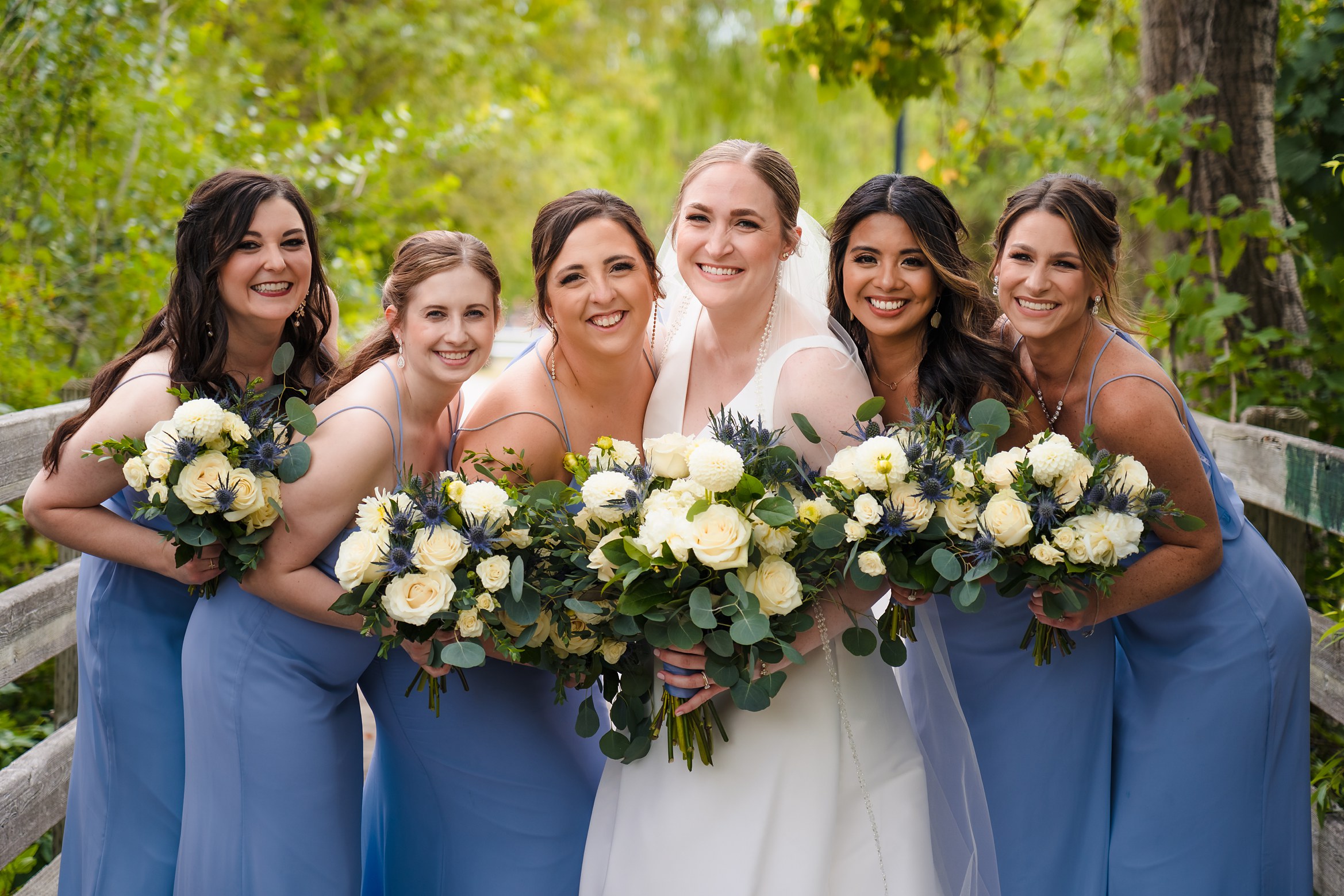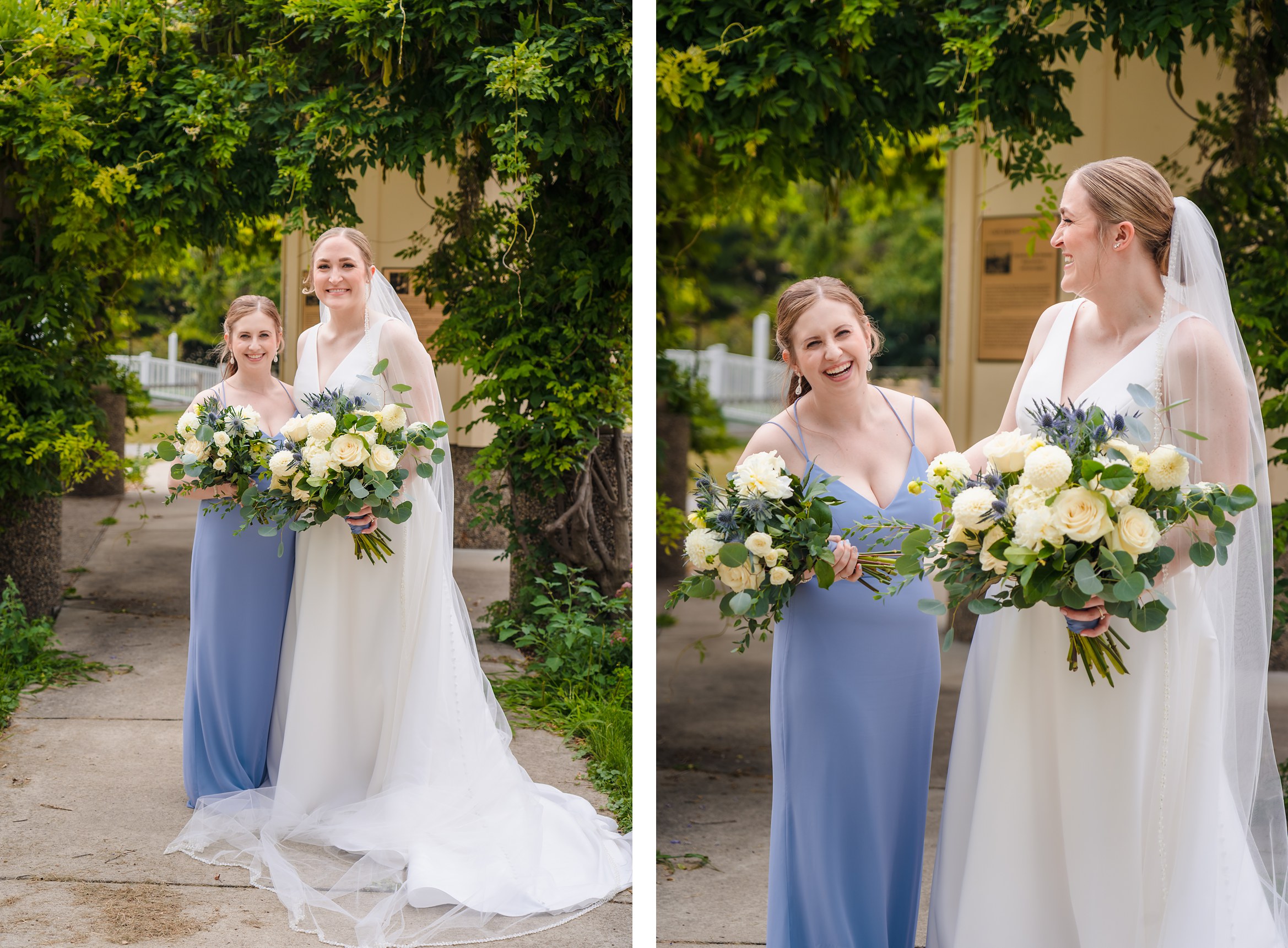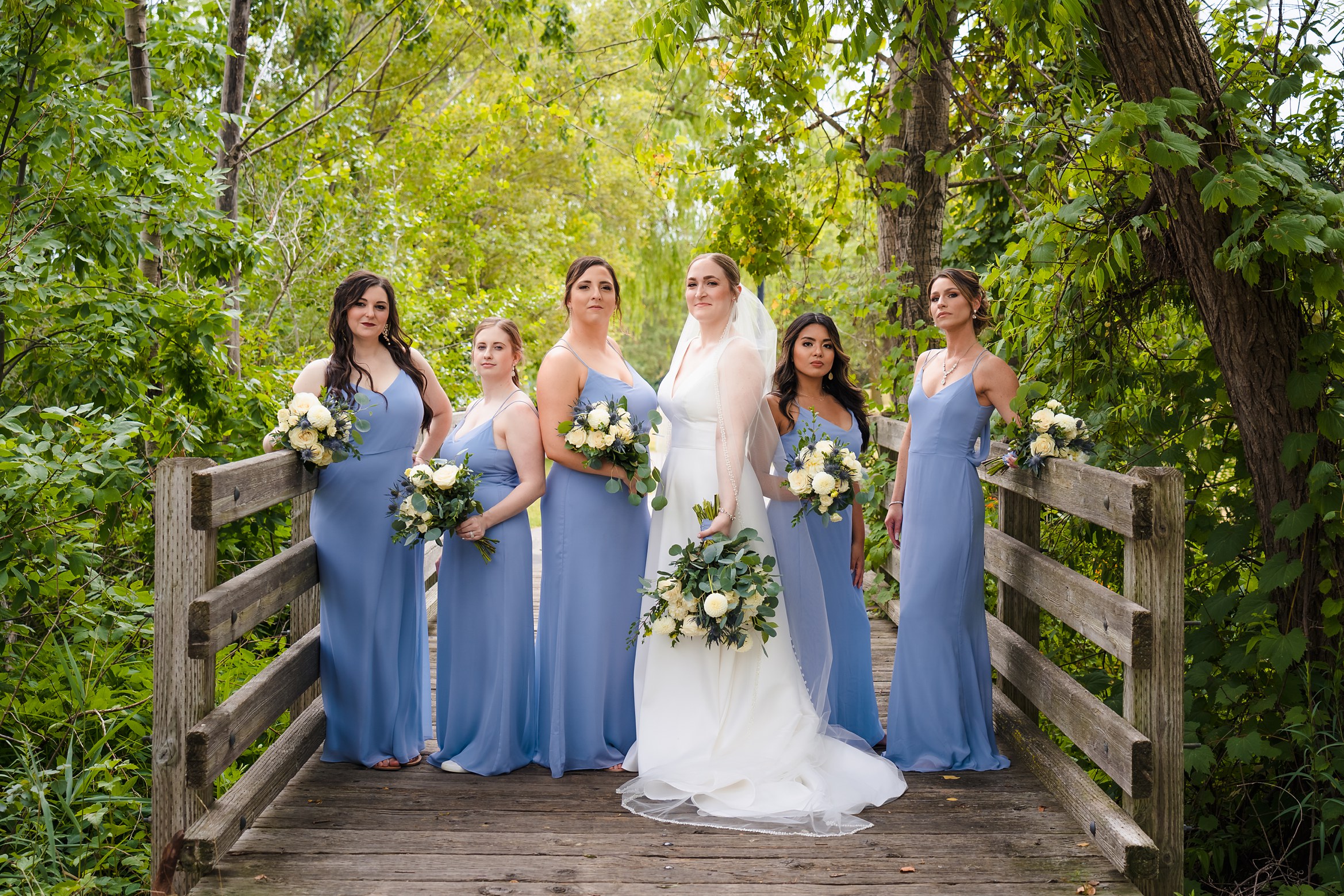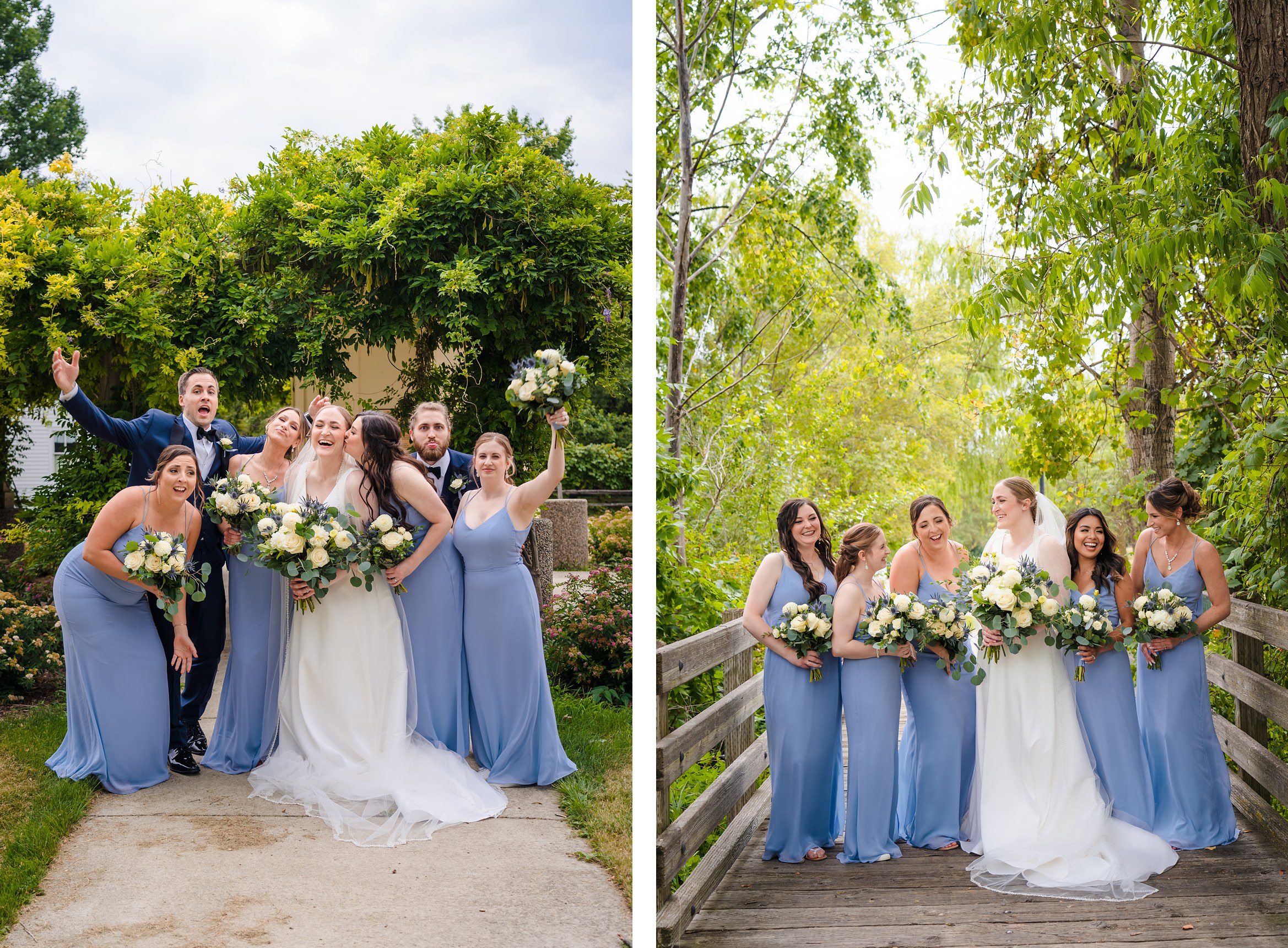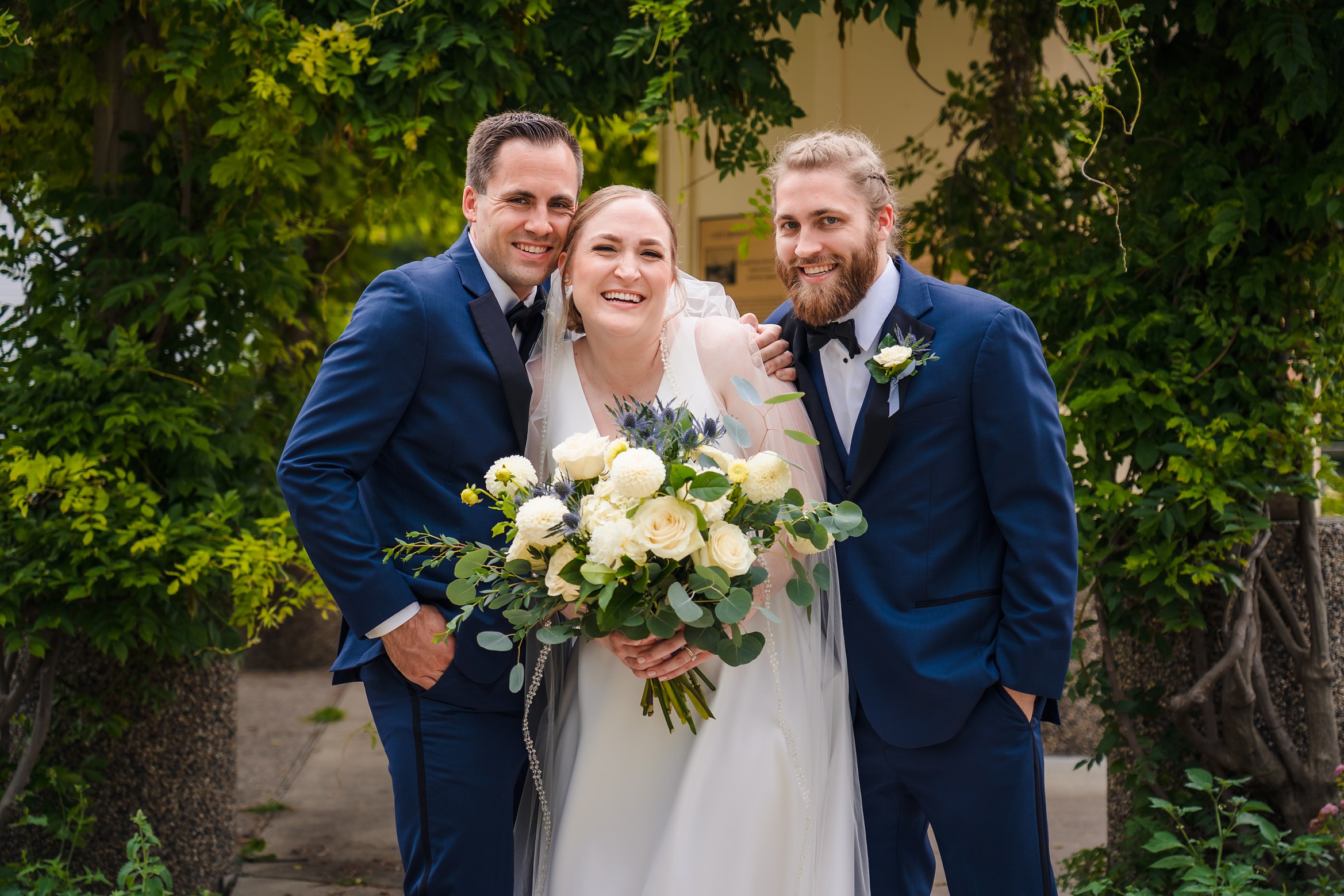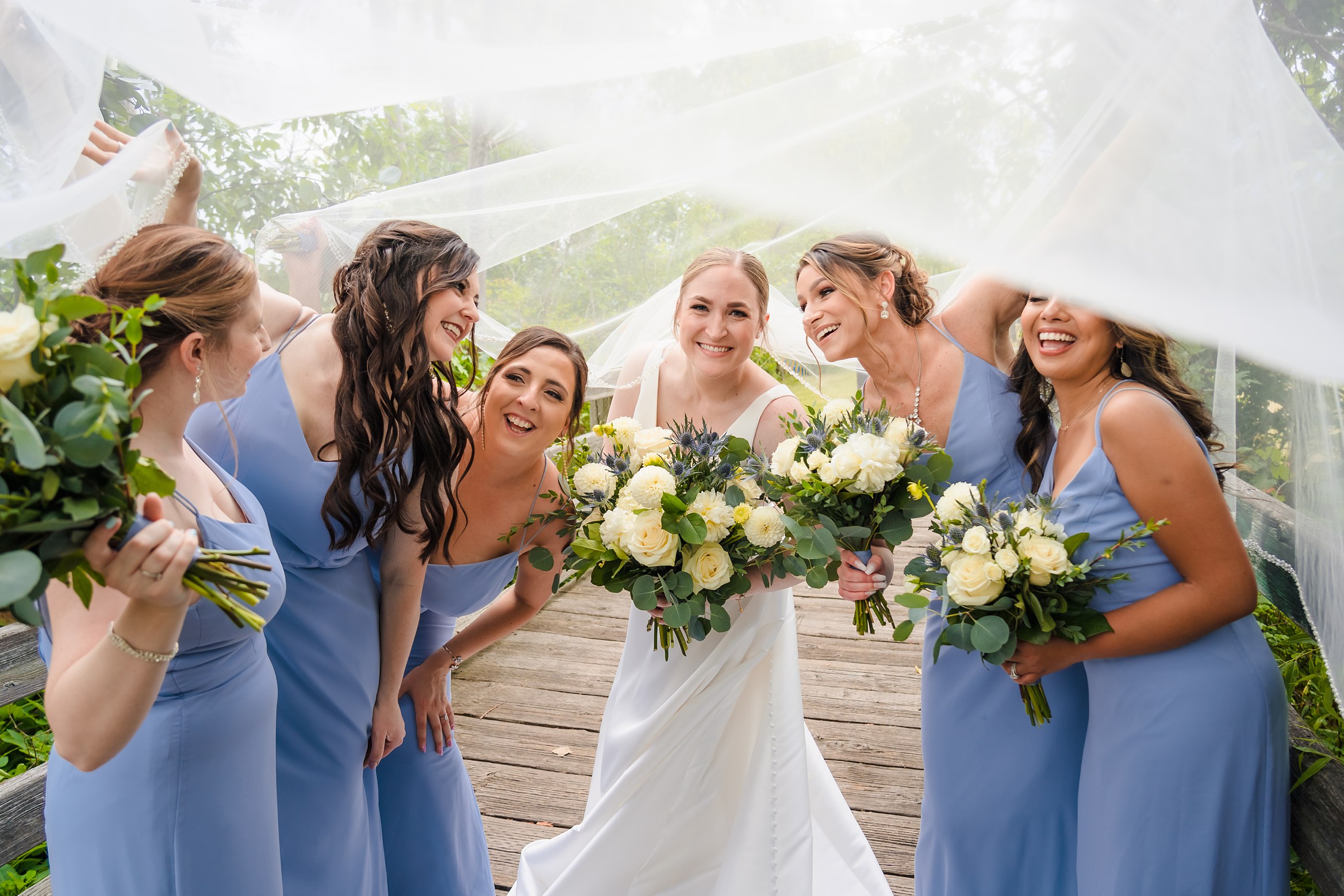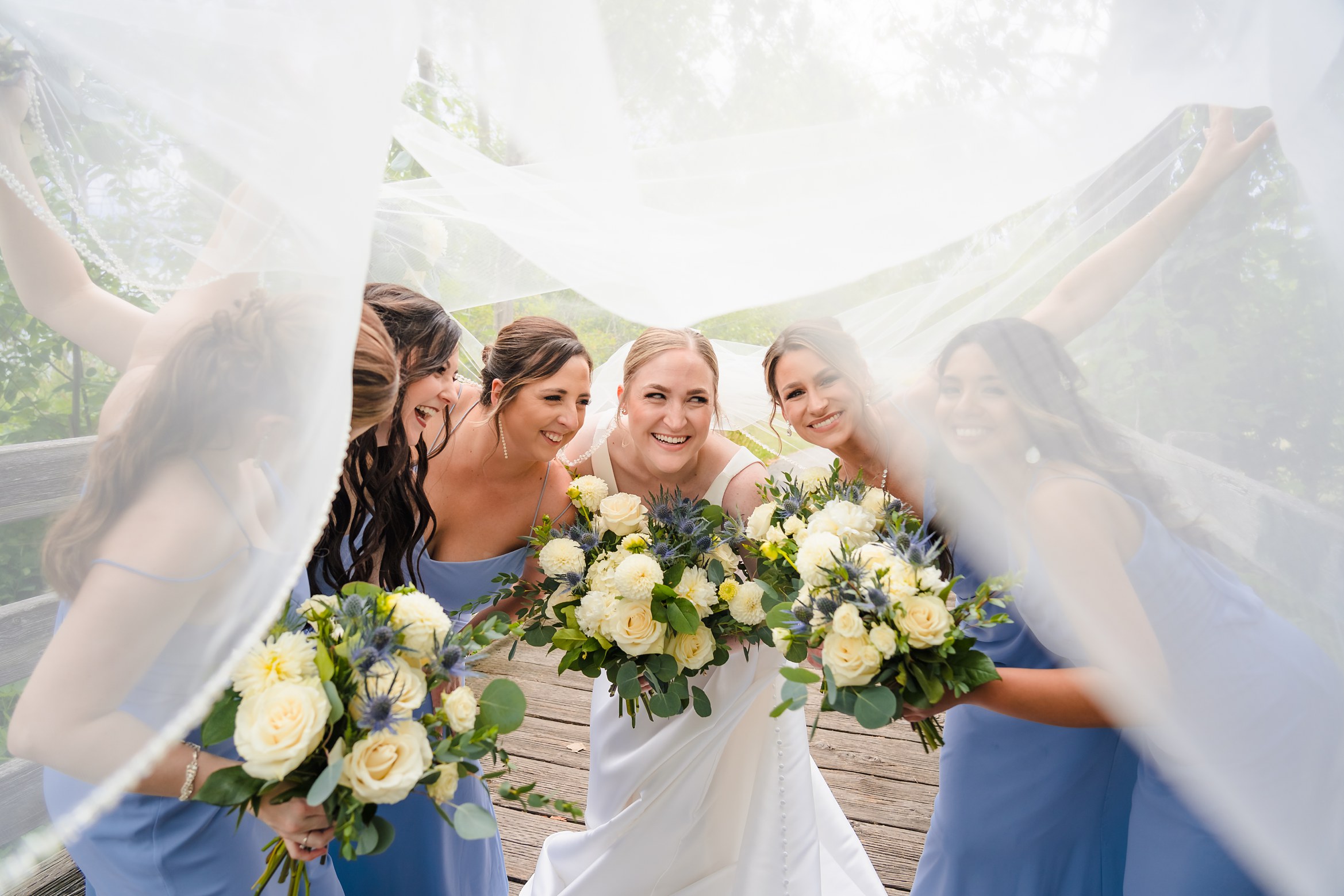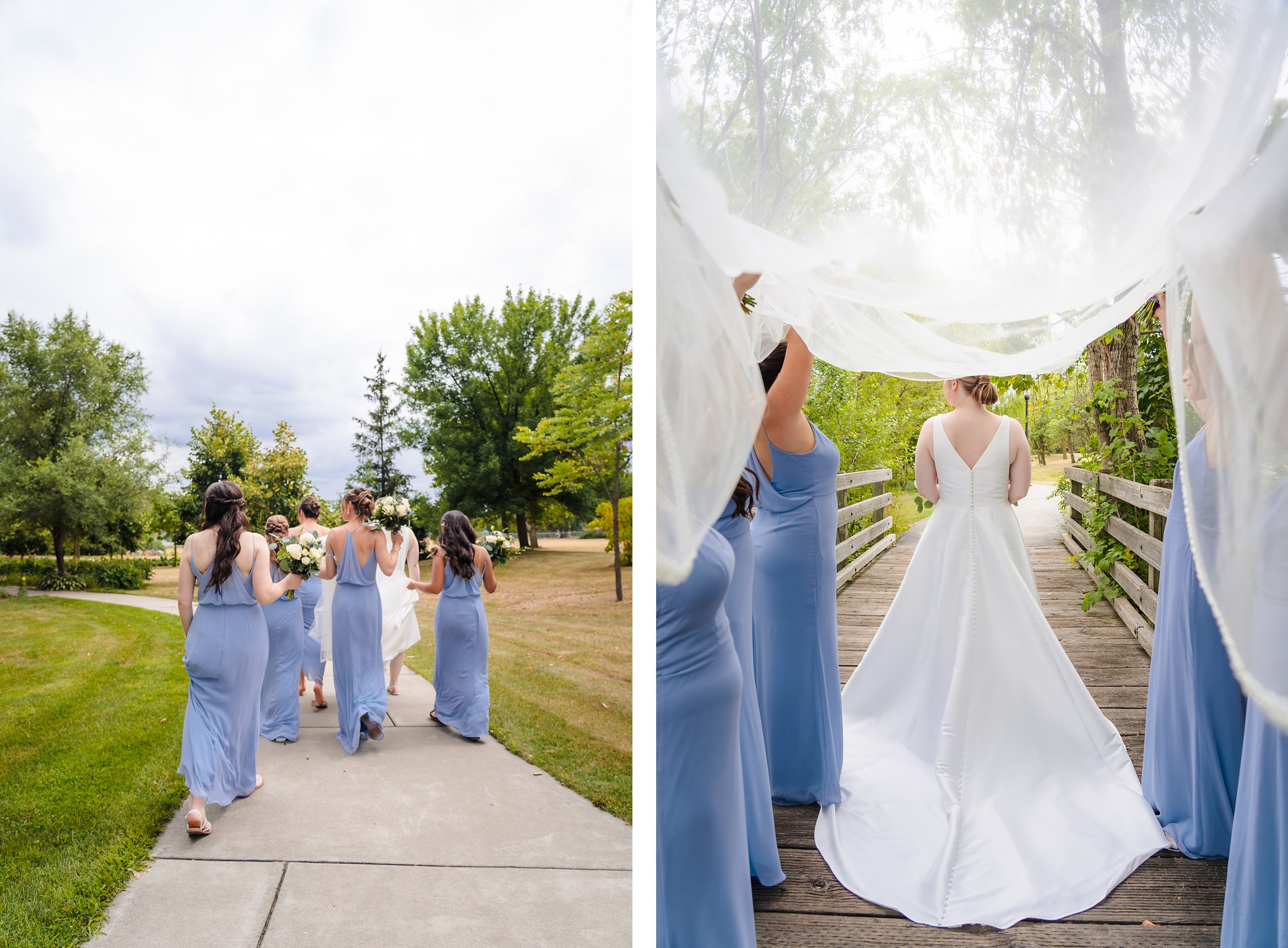 That's a really hard question! There are lots of little moments that I loved. In general, Cory and I getting to see all of our planning come to fruition and experiencing the day together was so much fun and so special. – Shannon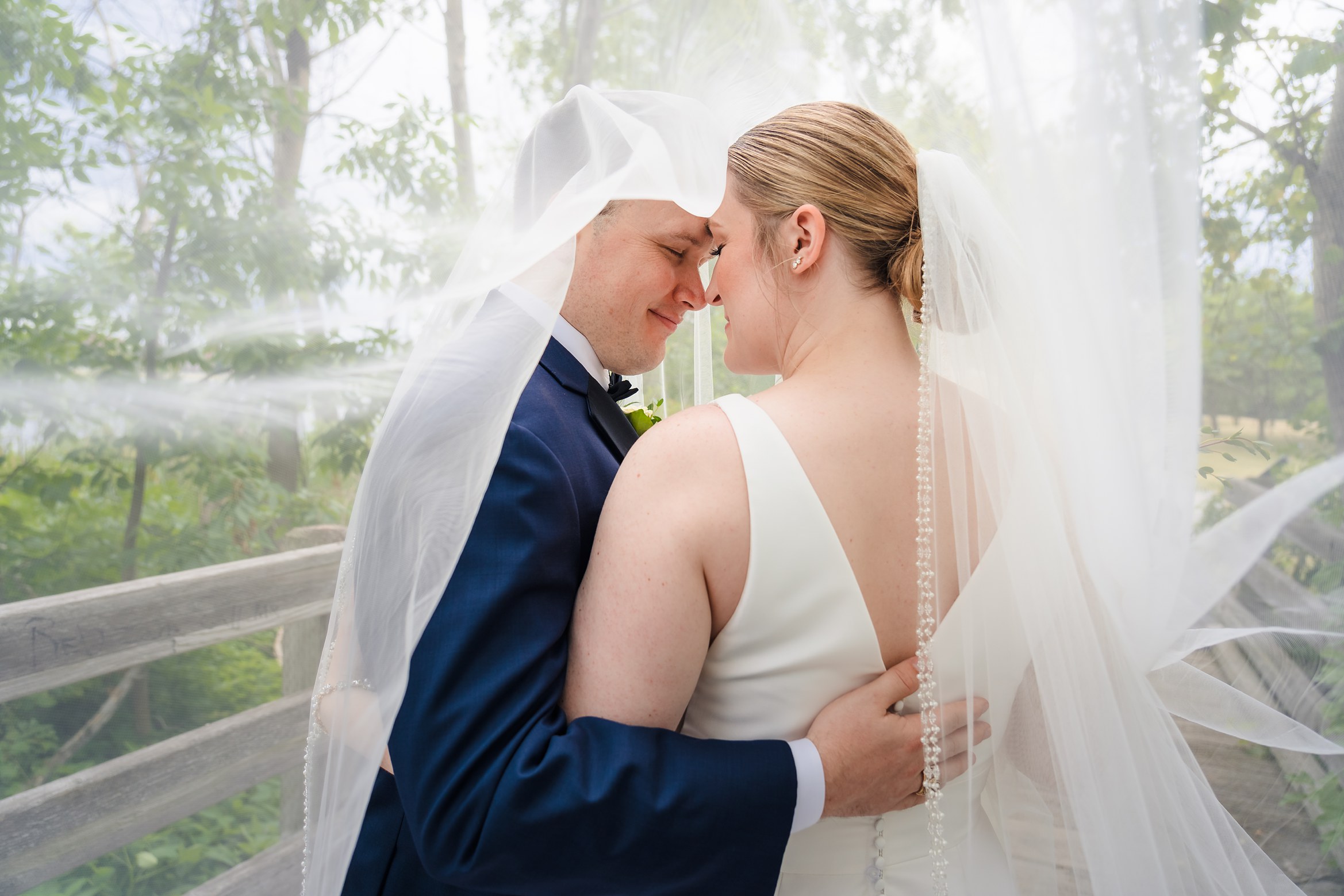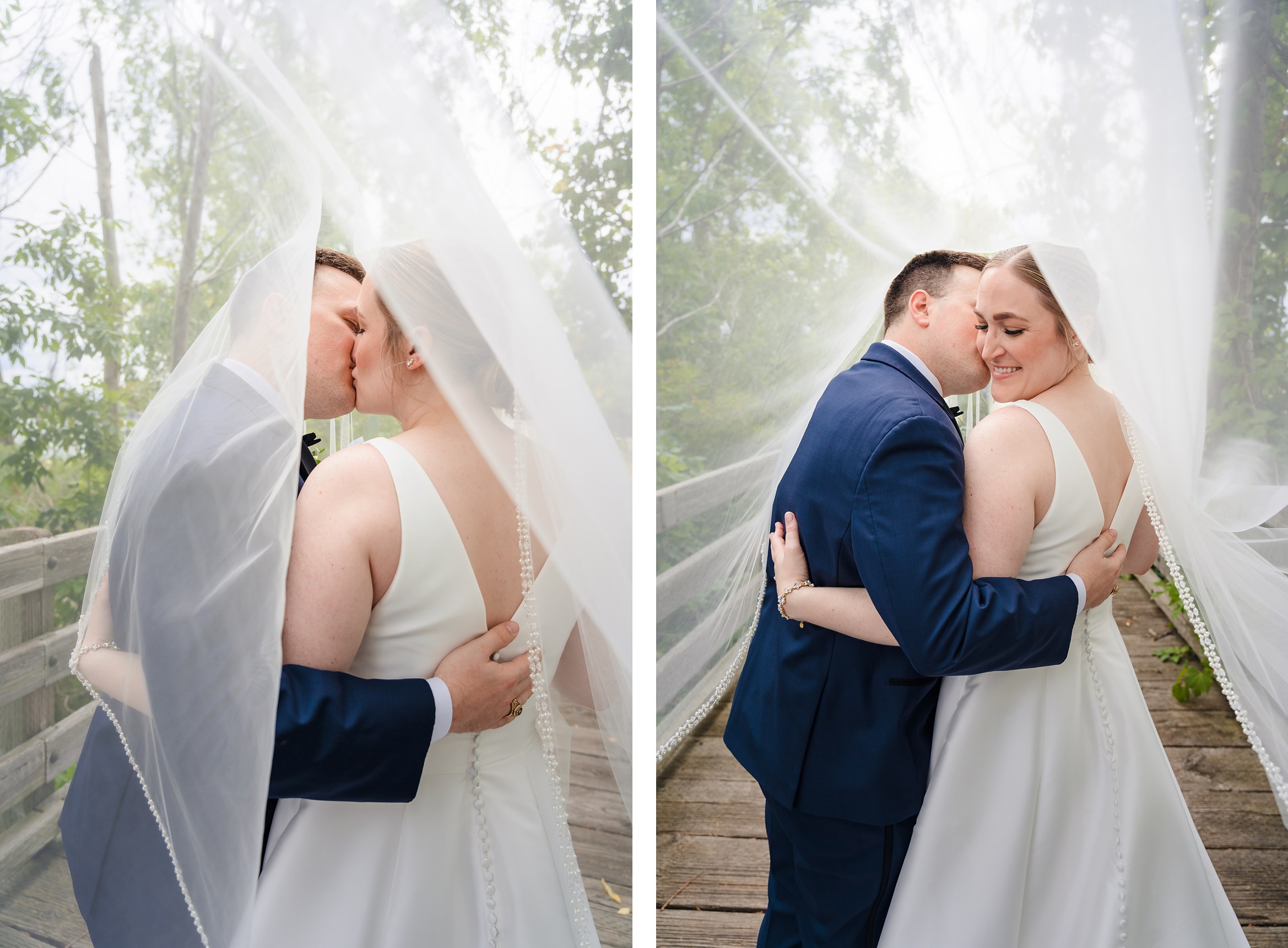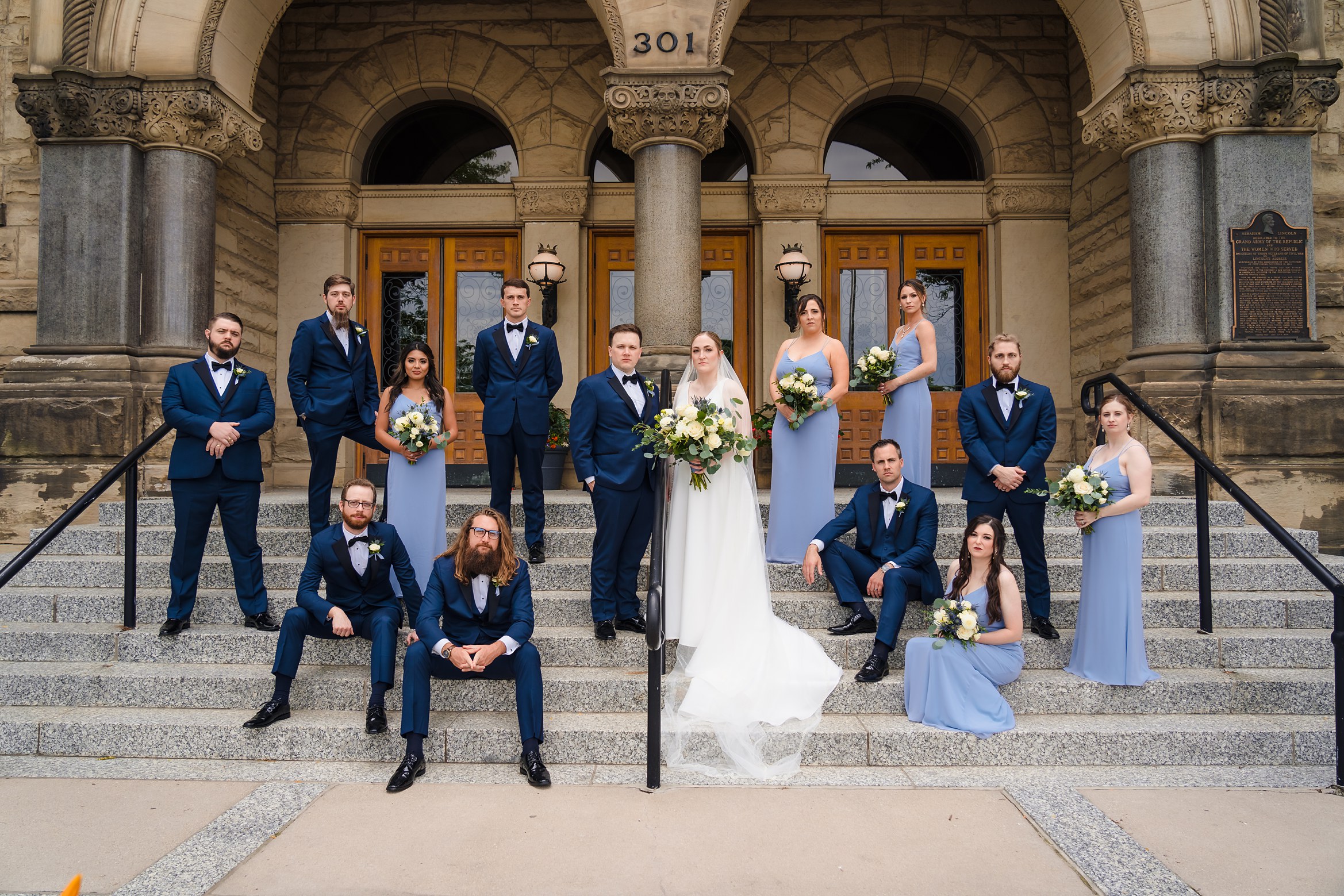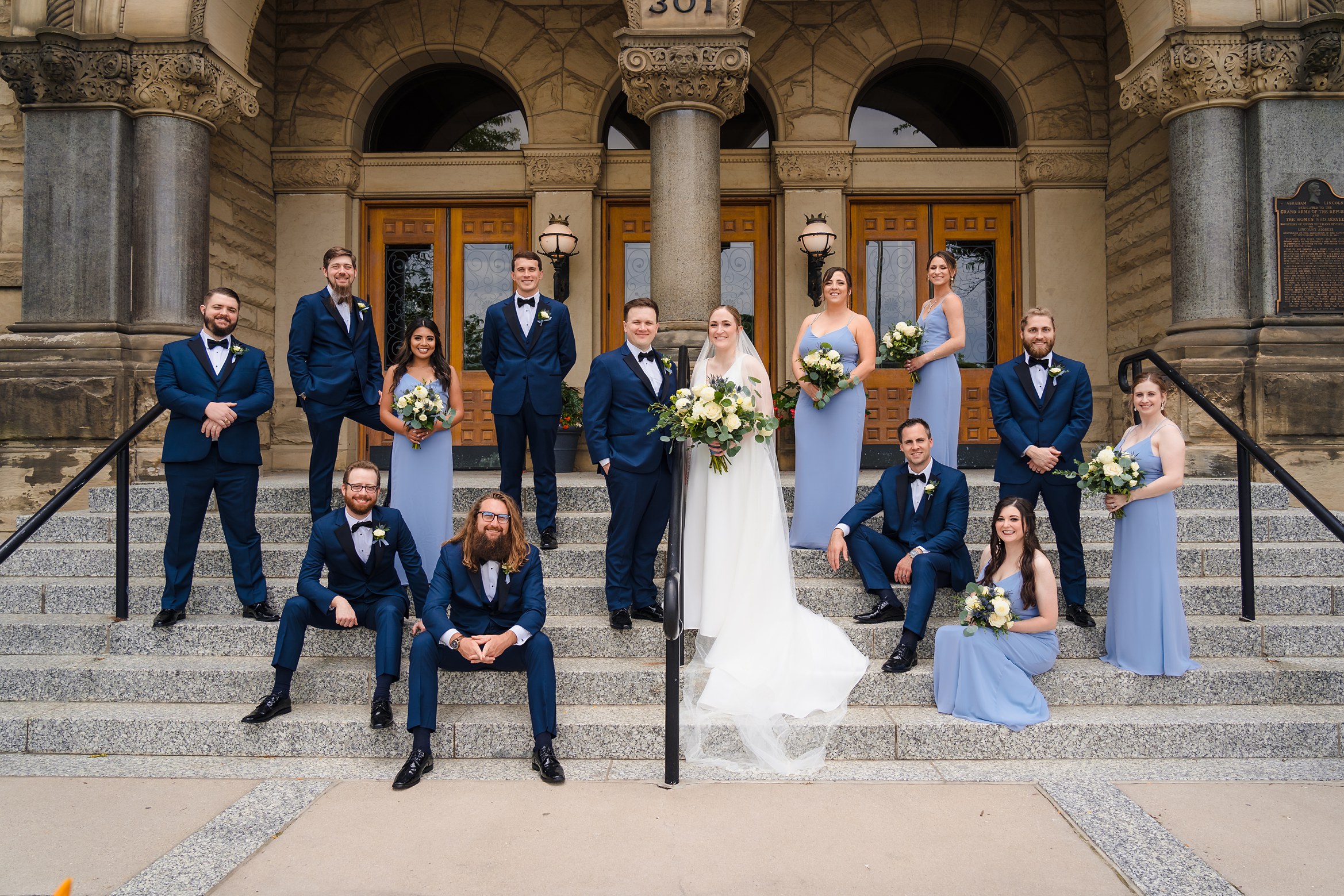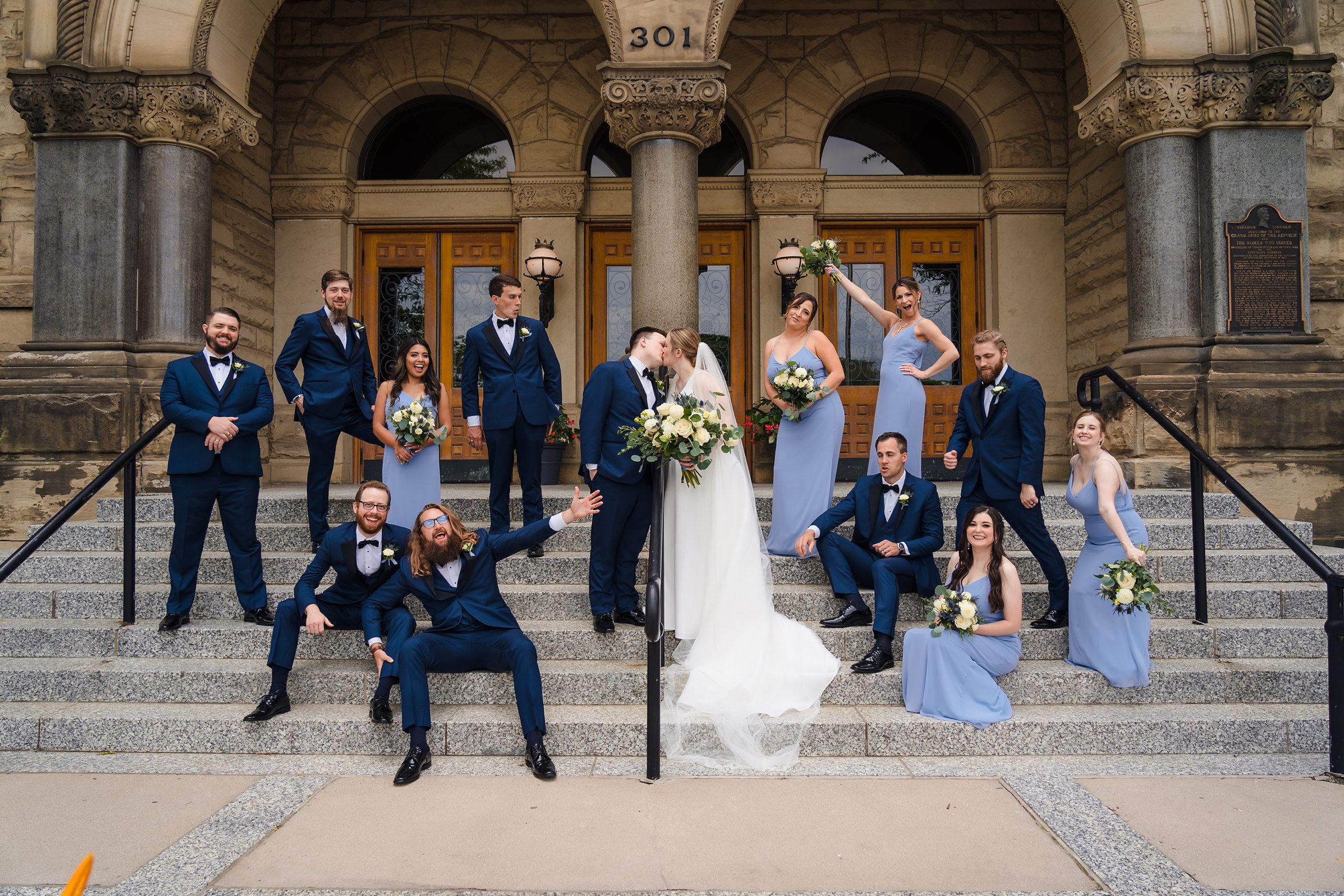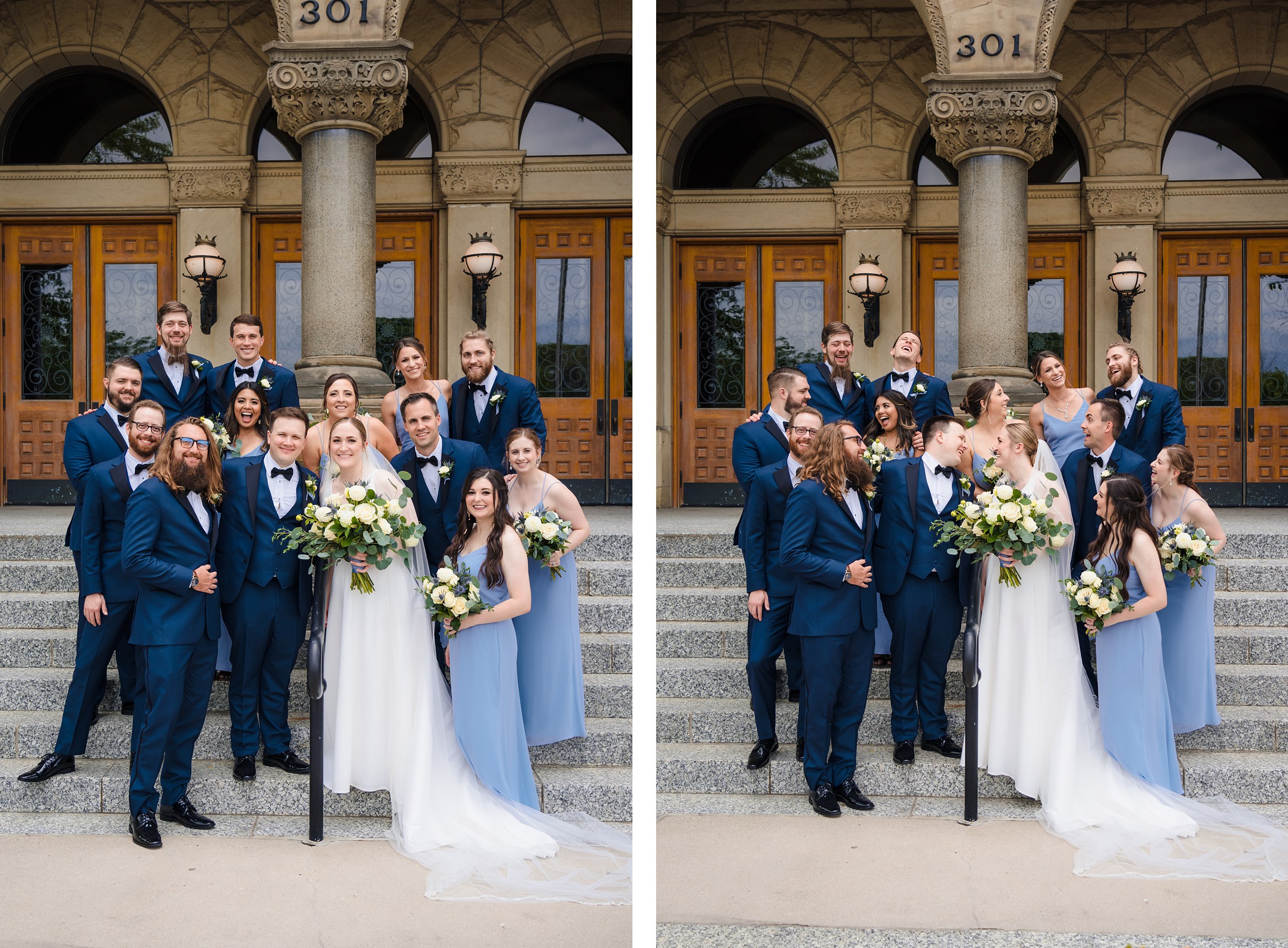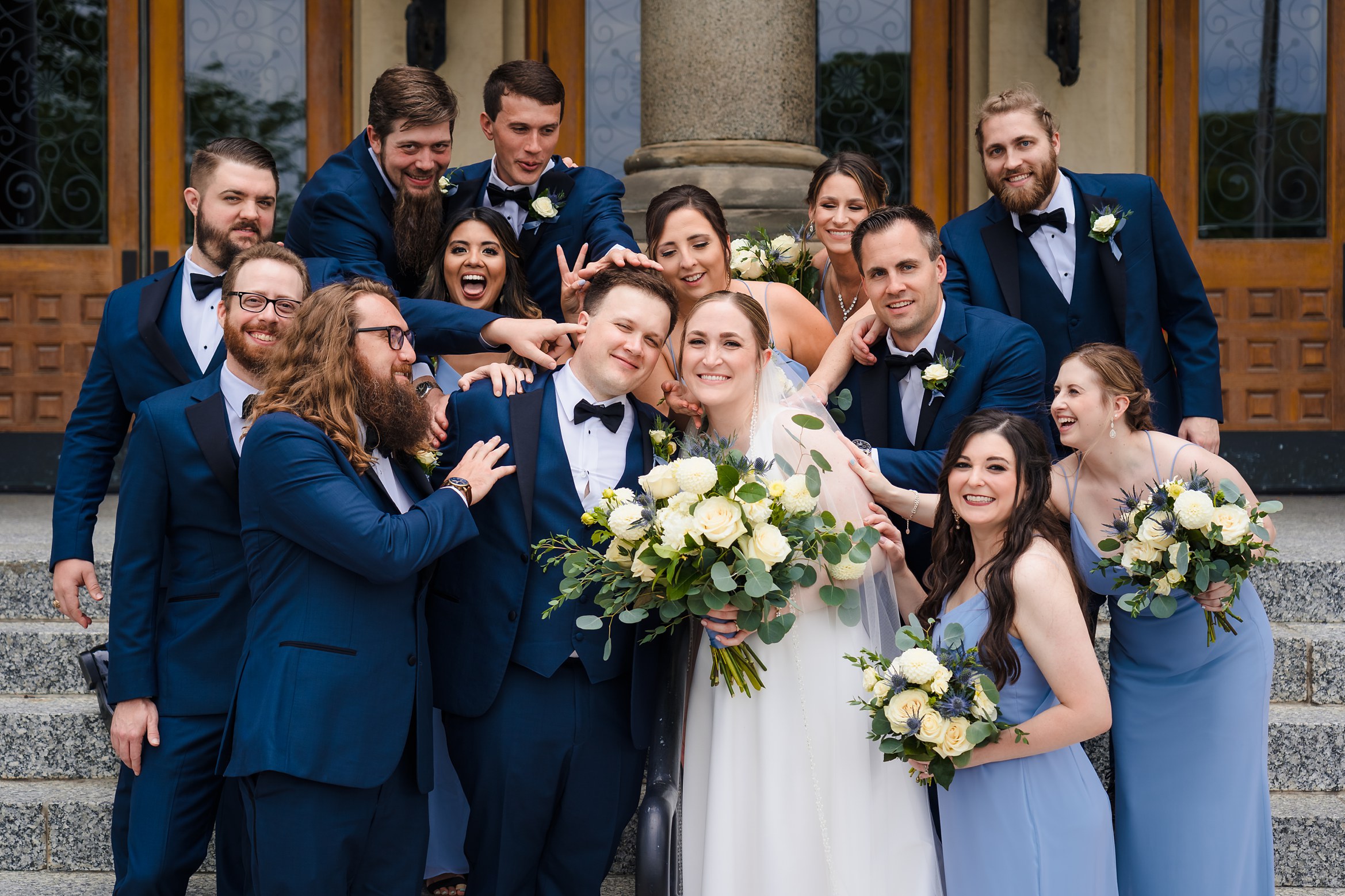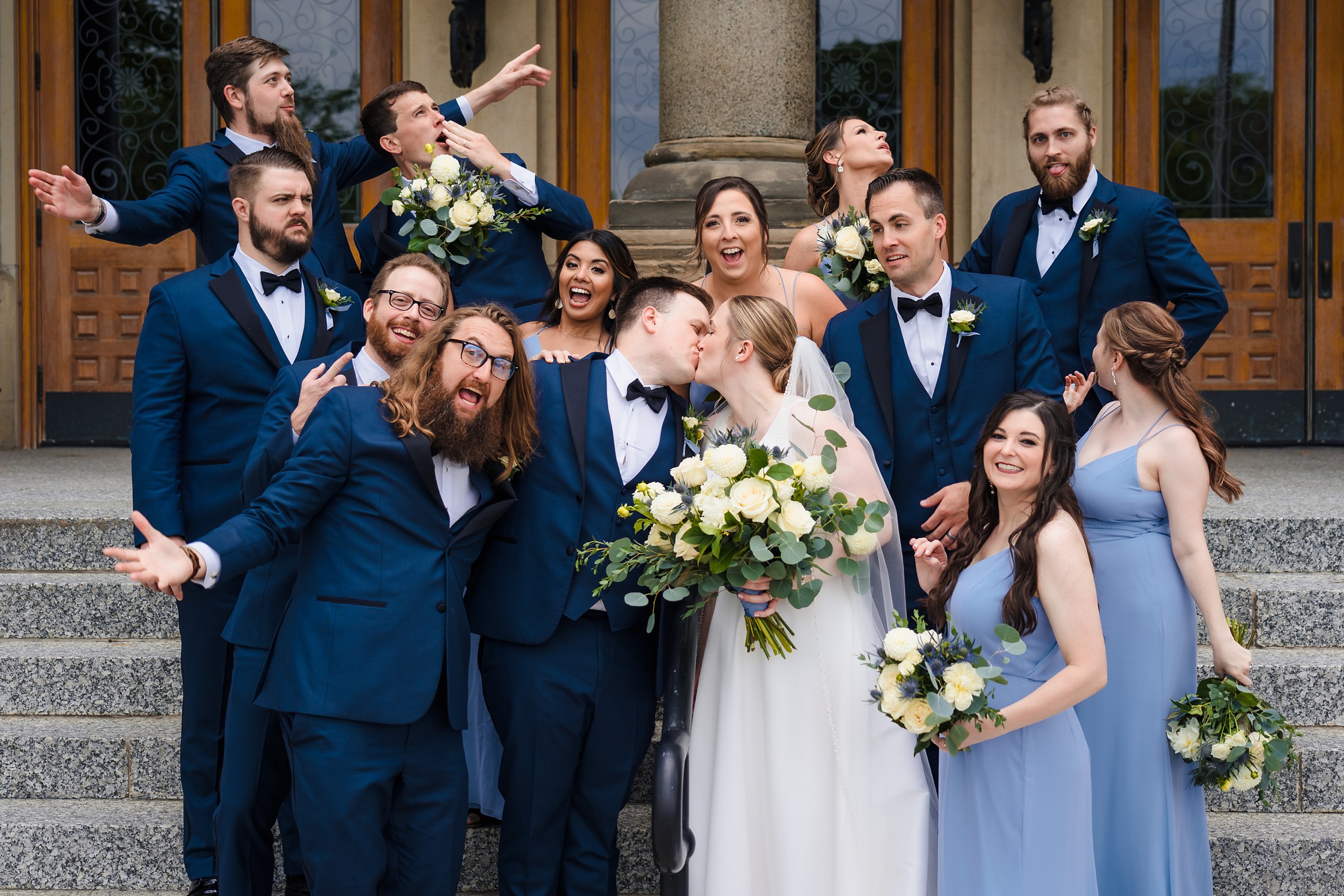 I don't think there was one thing that I would change. Our planning efforts went really well, and I think we nailed it!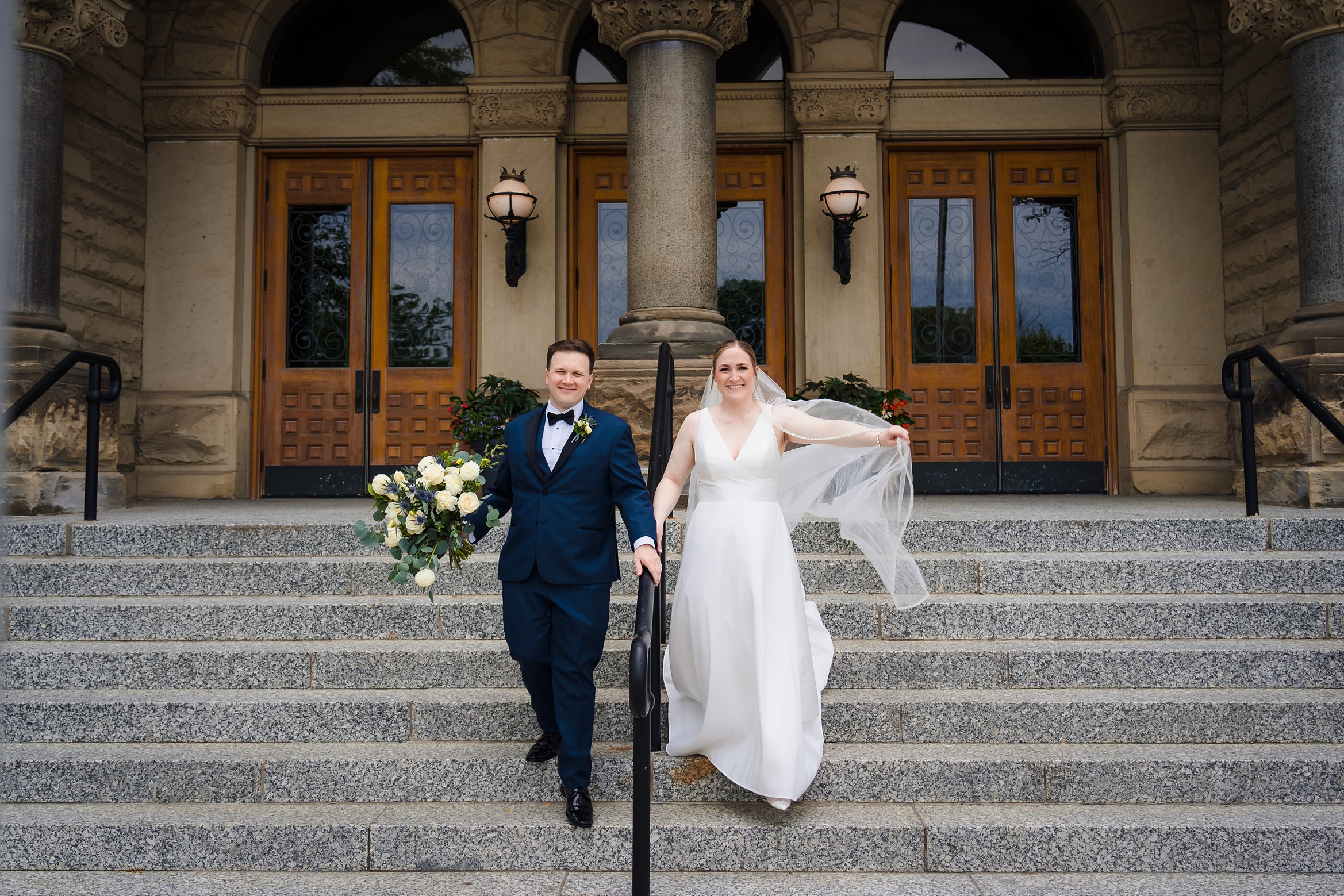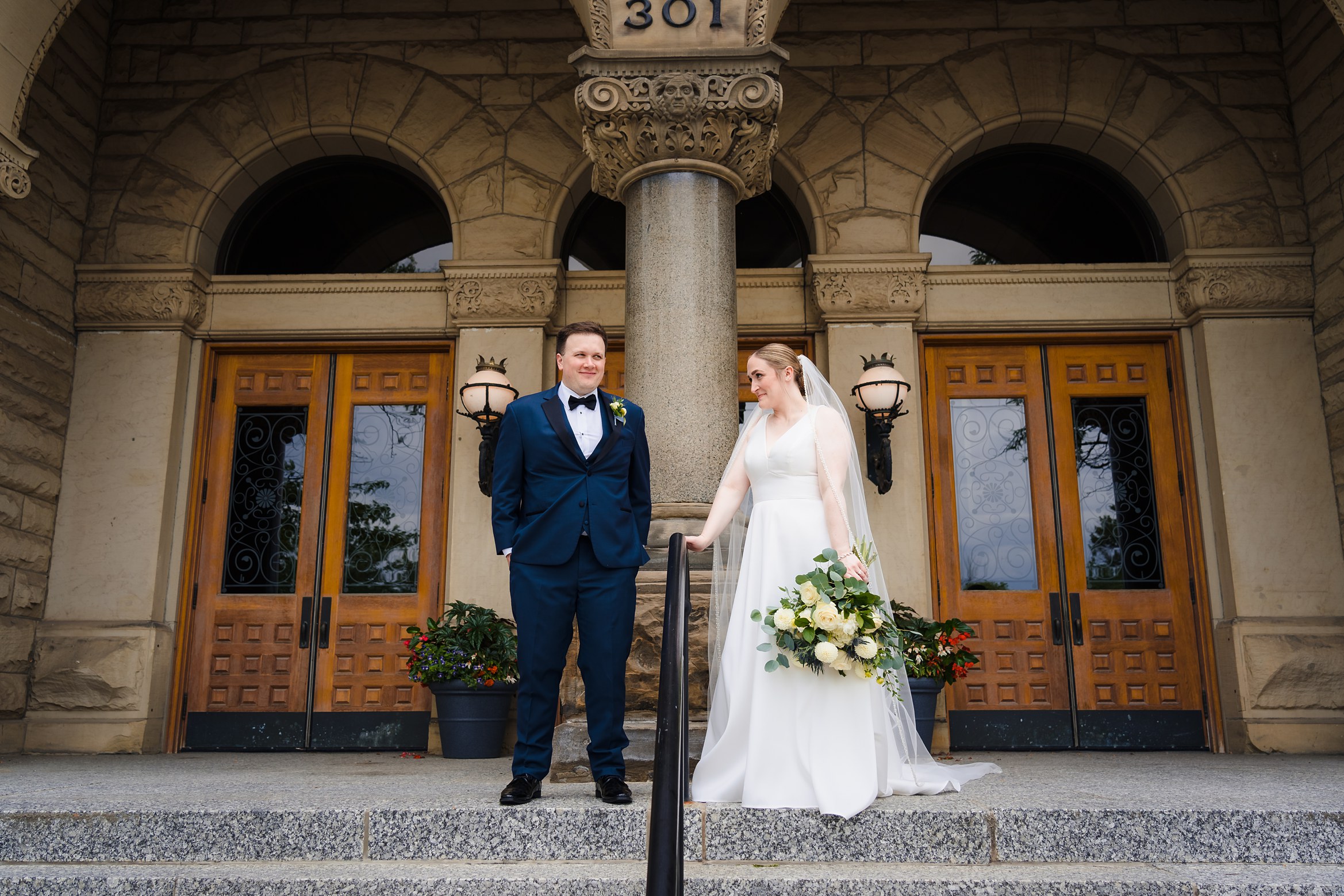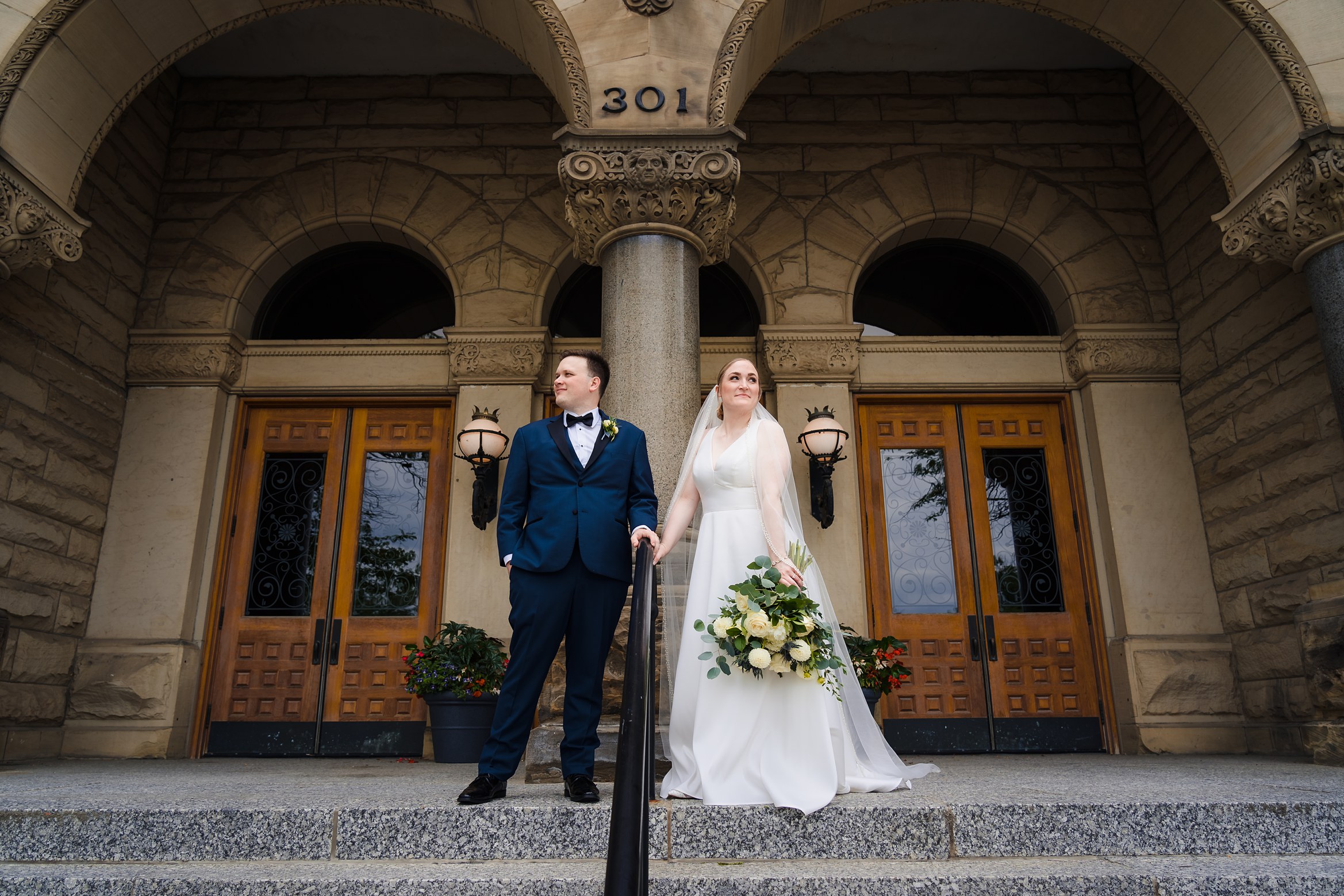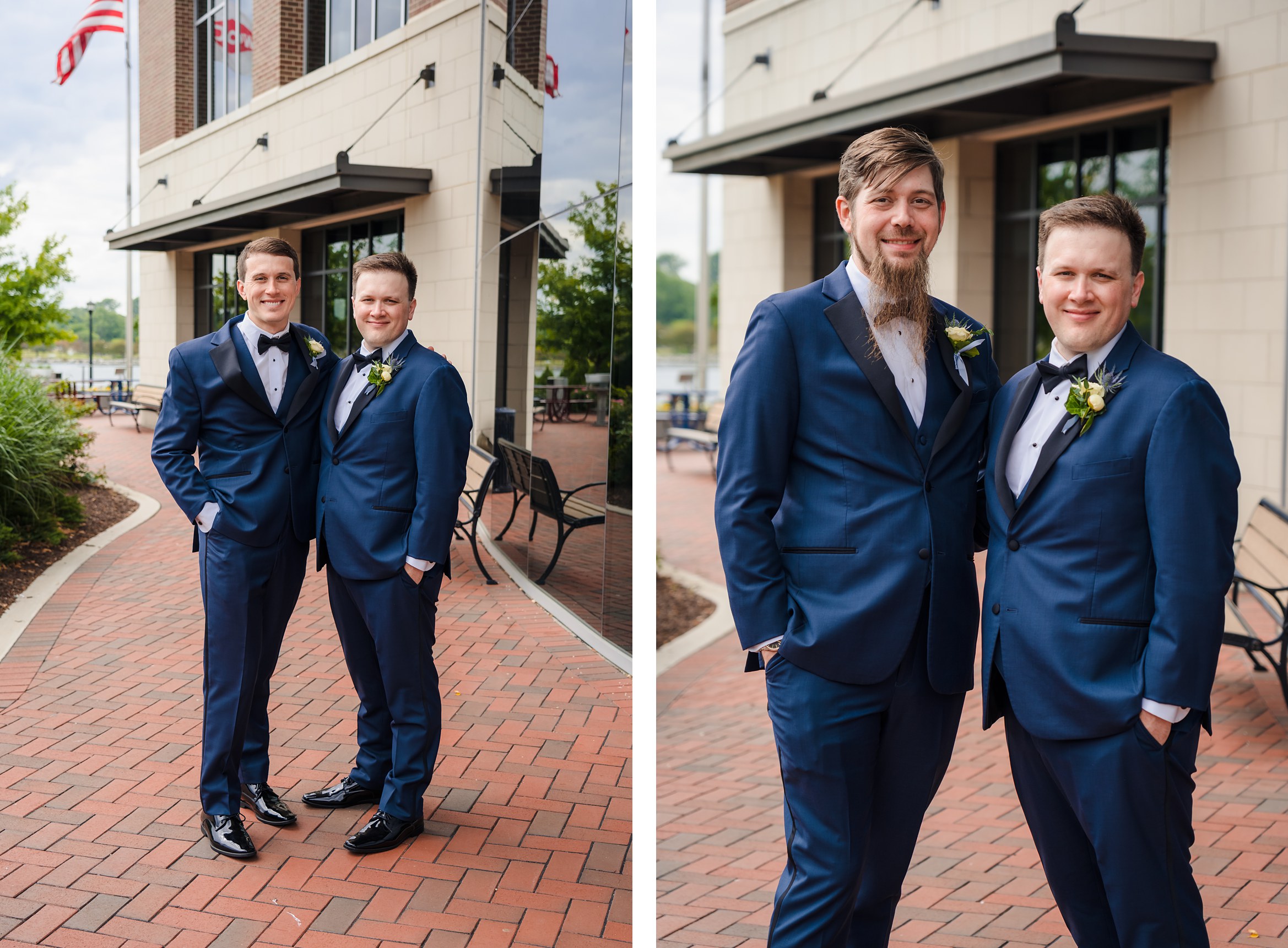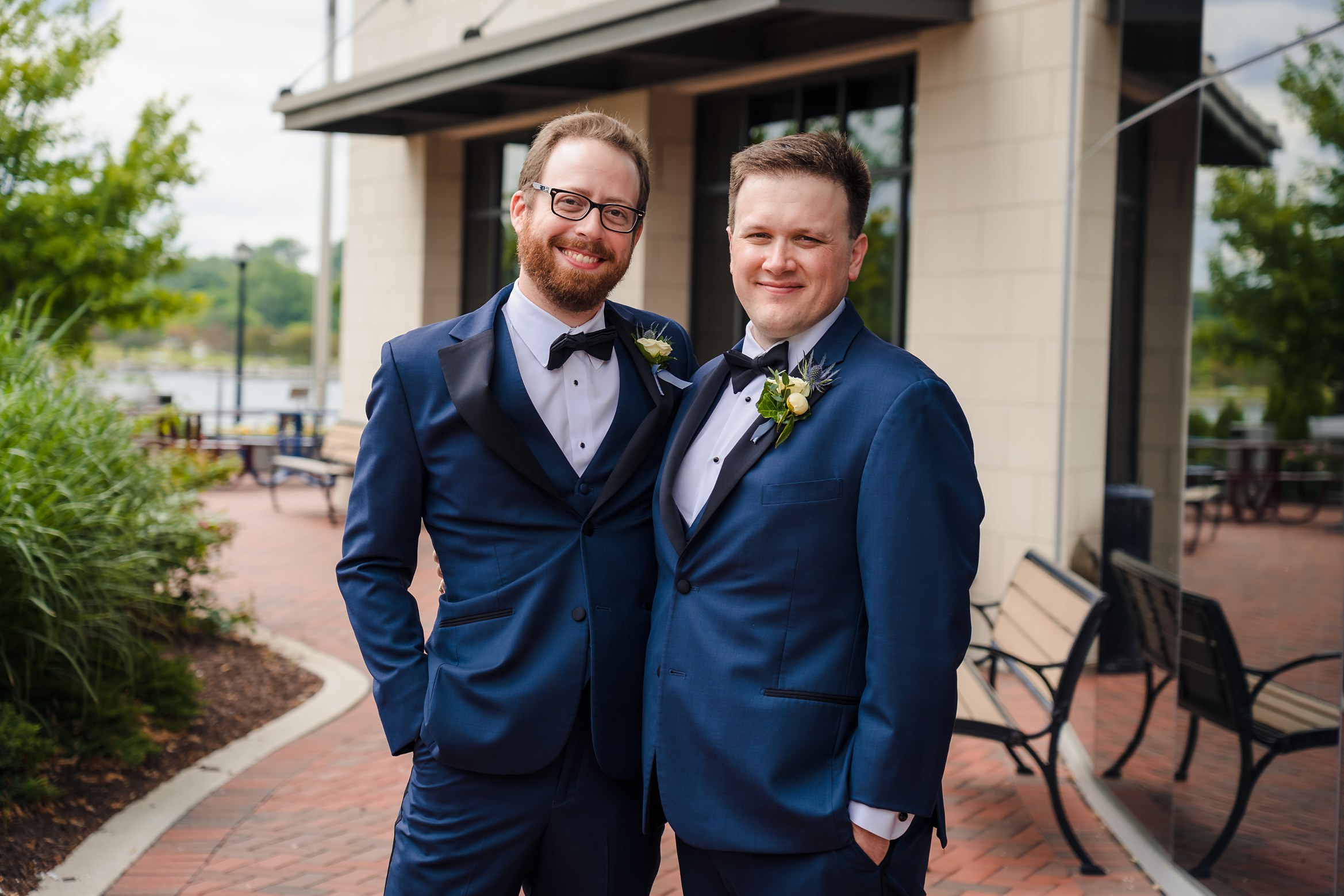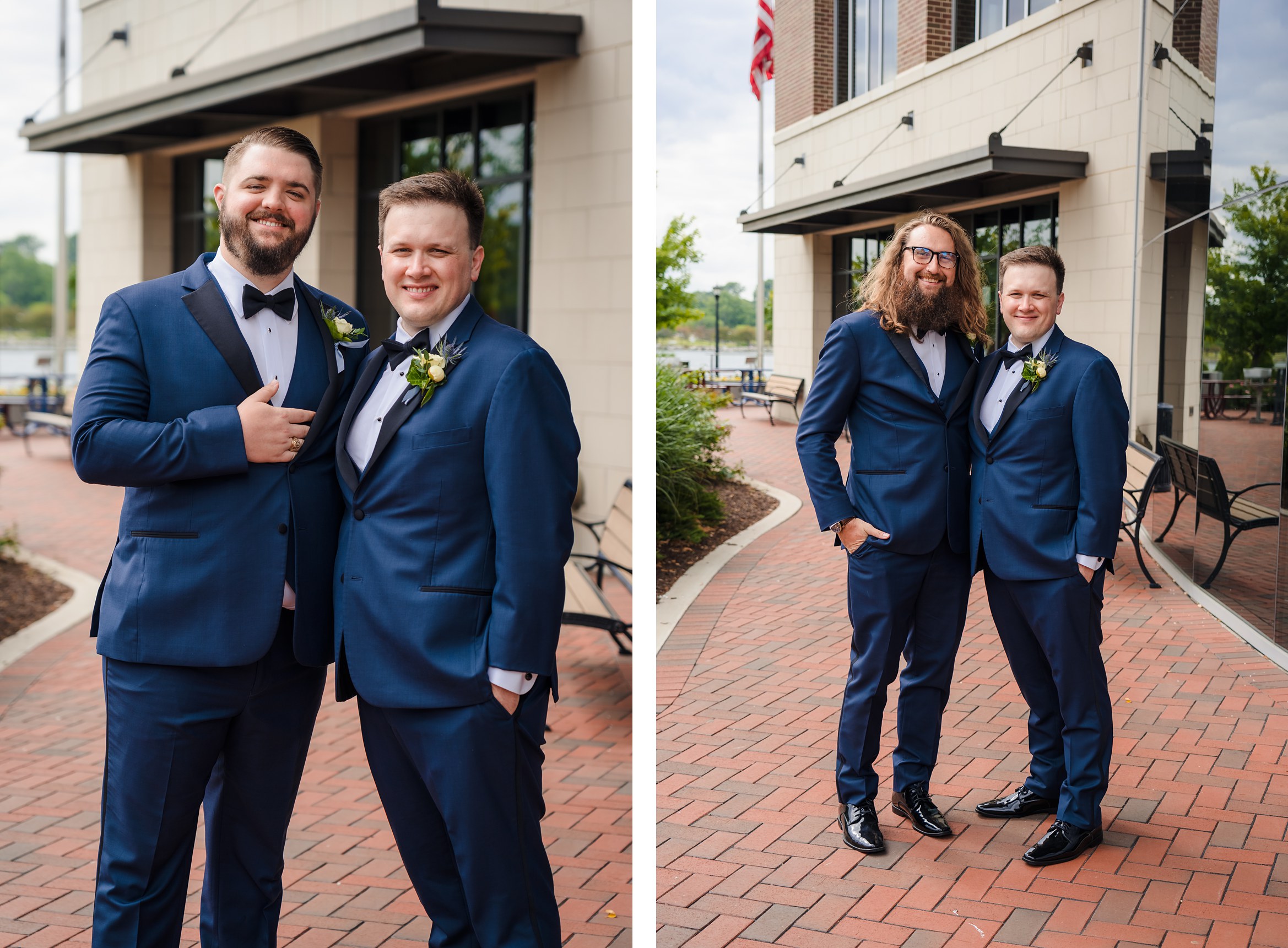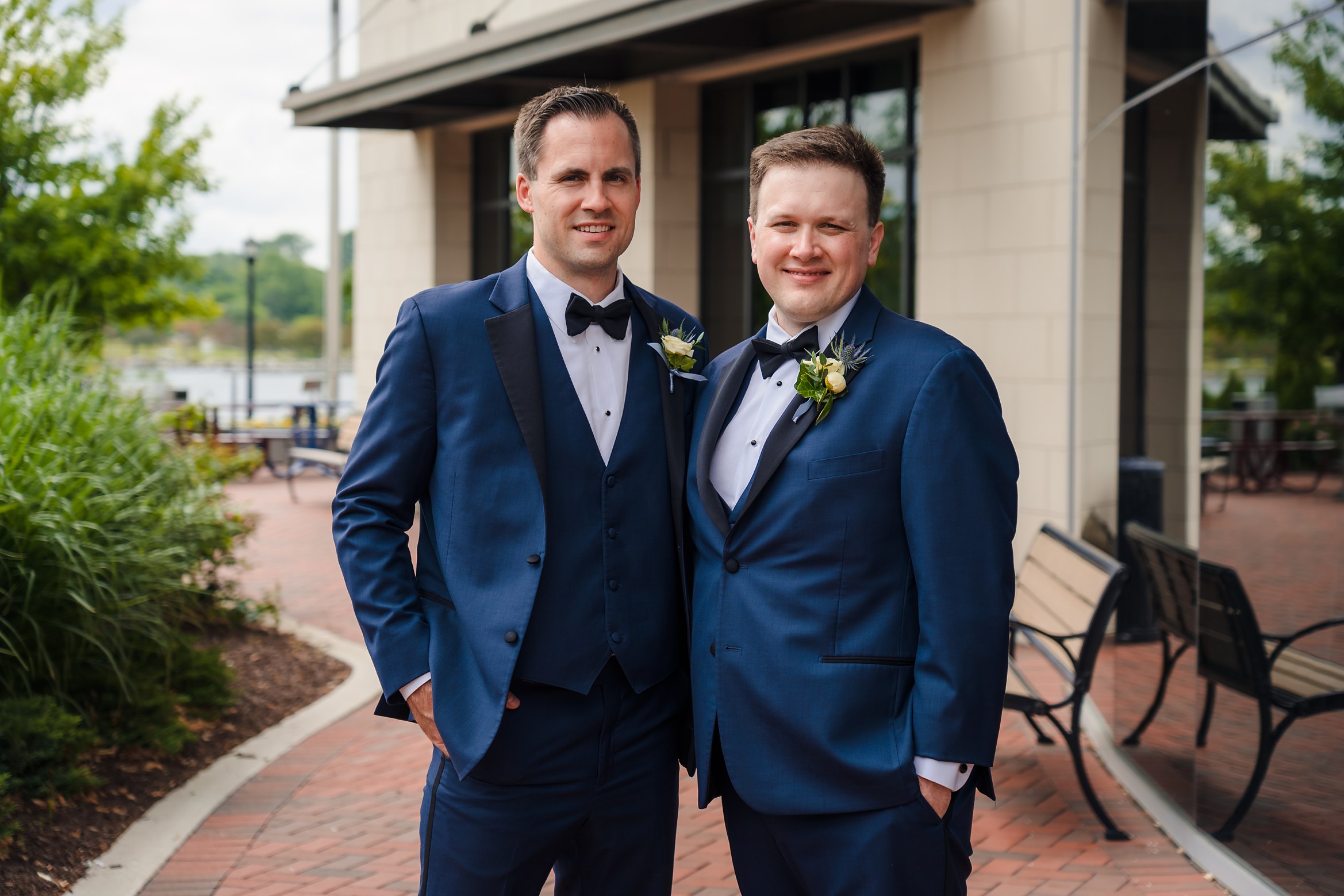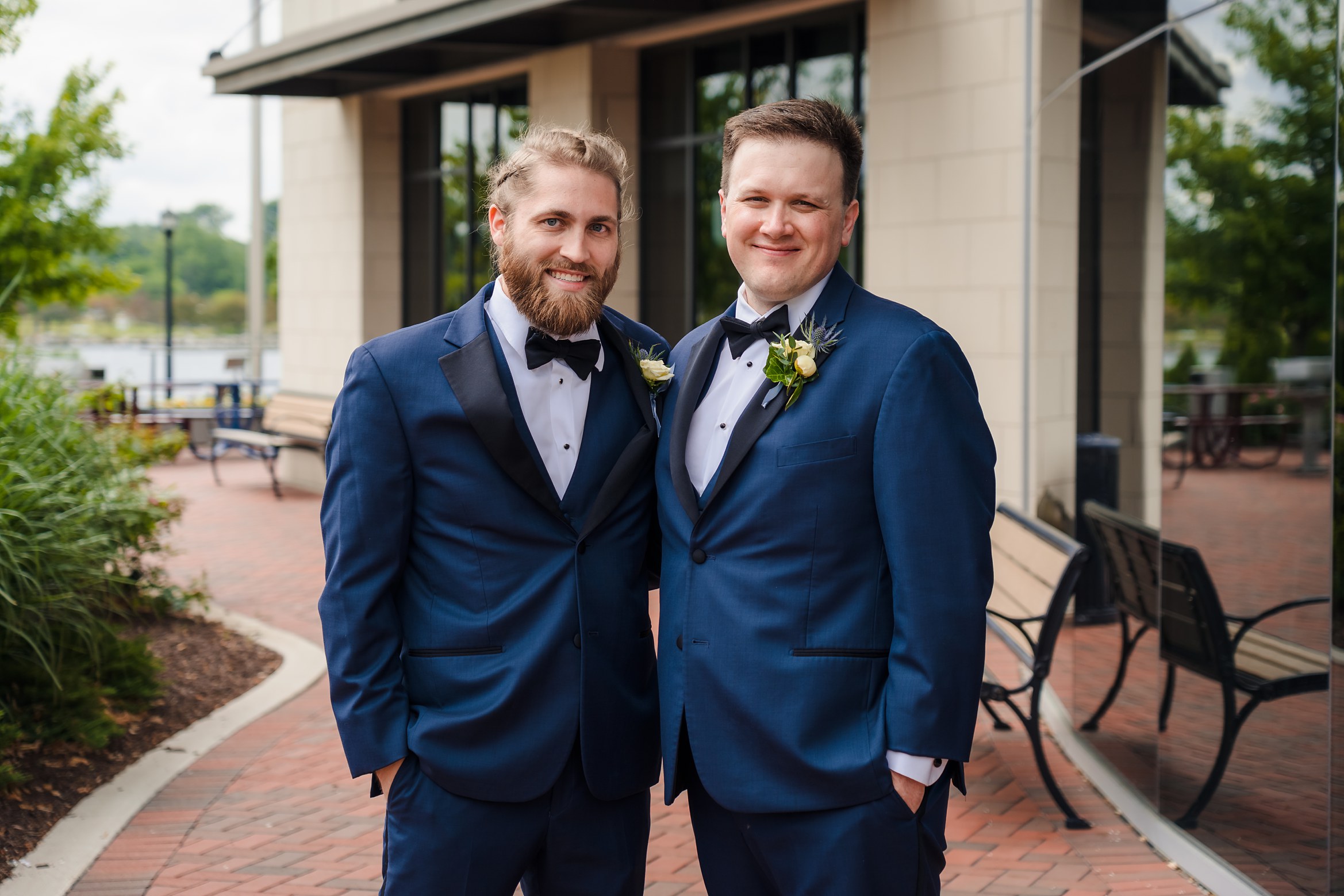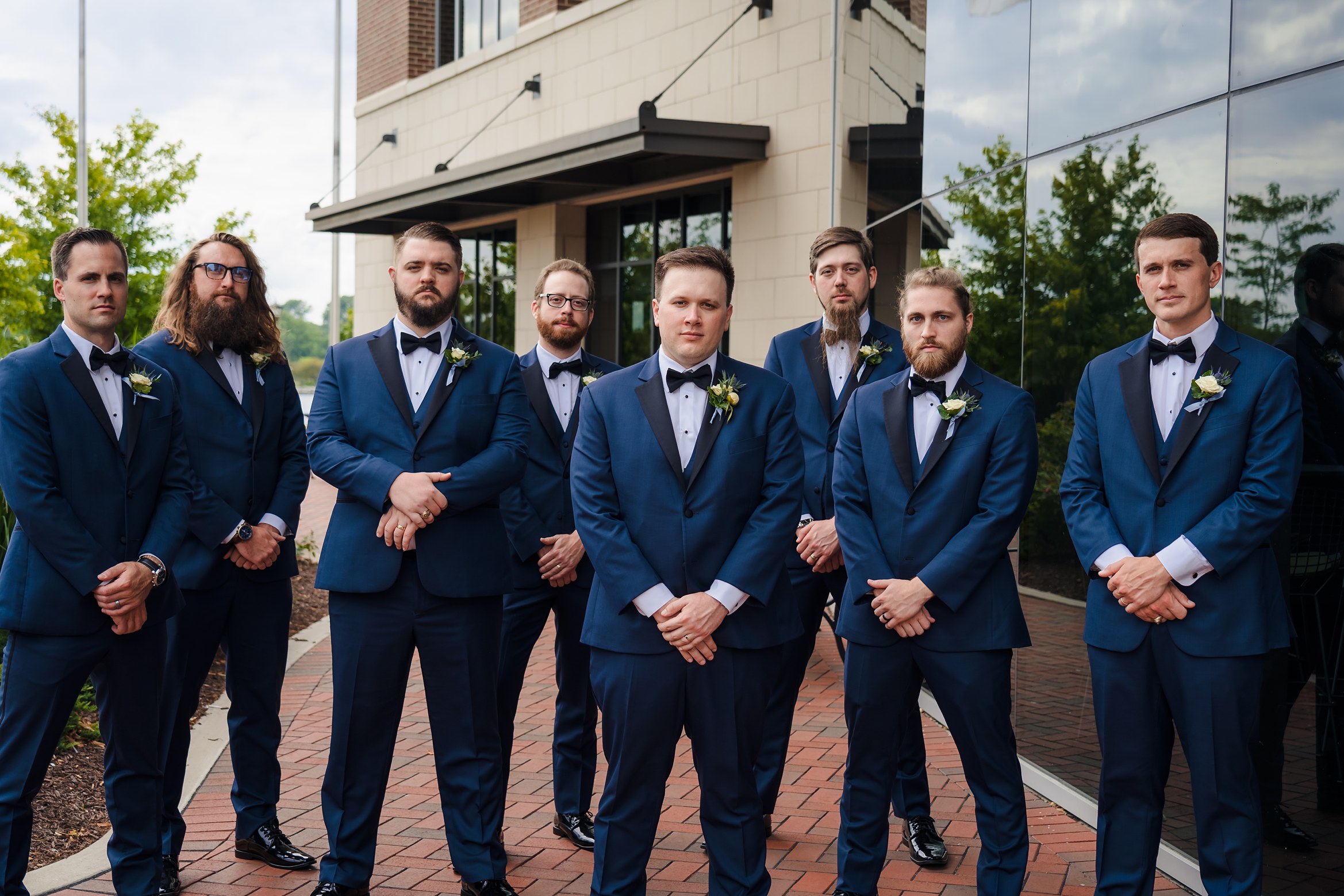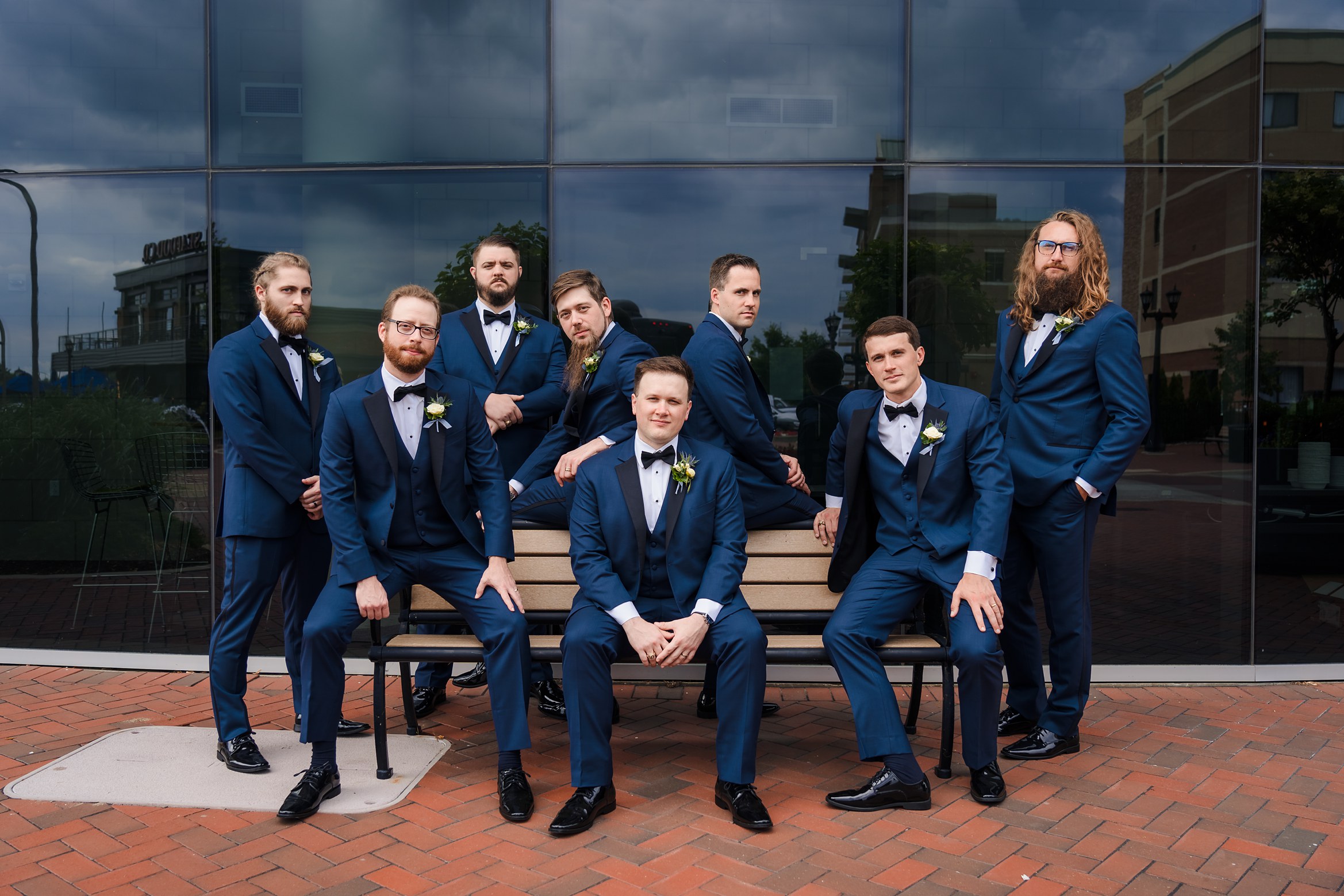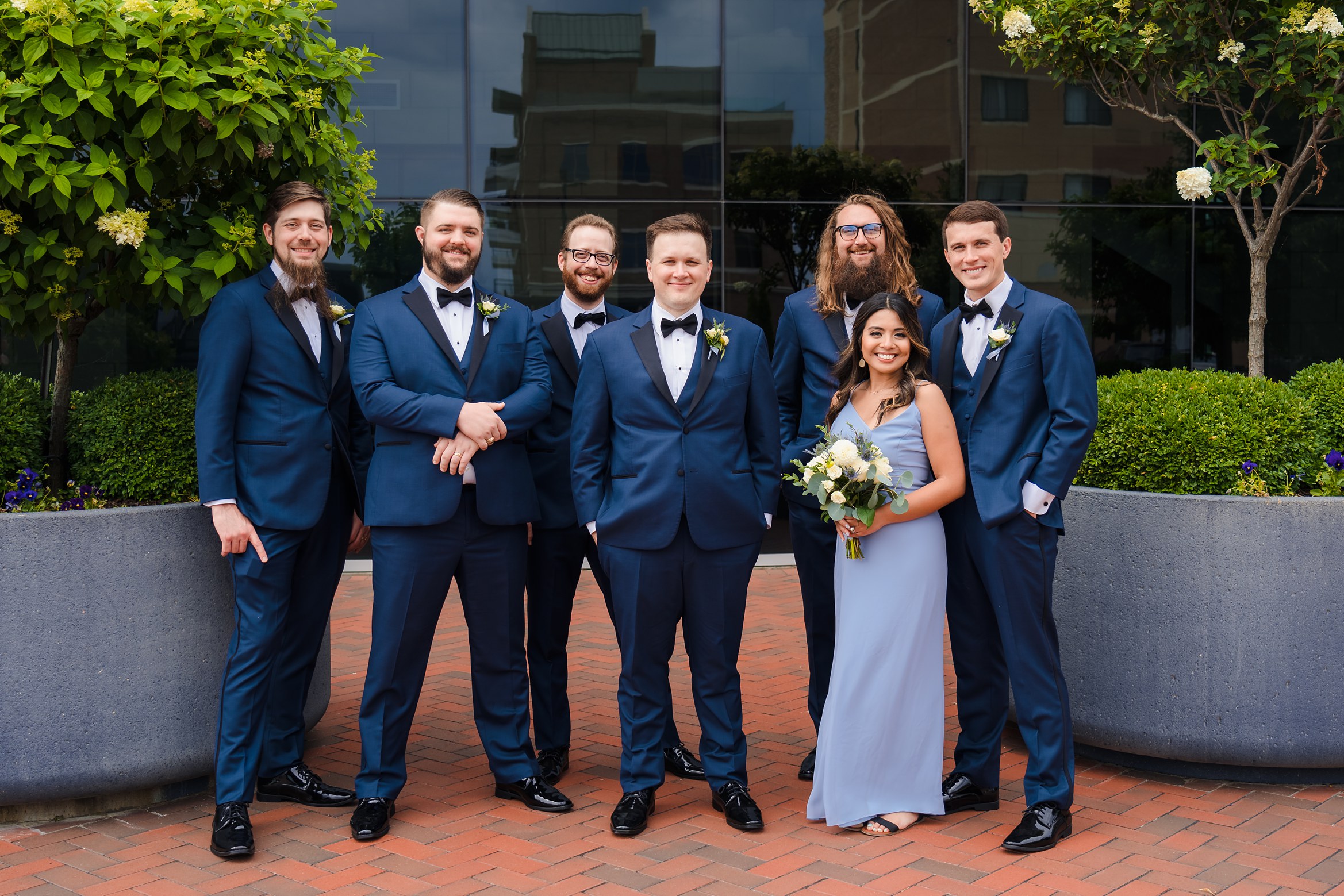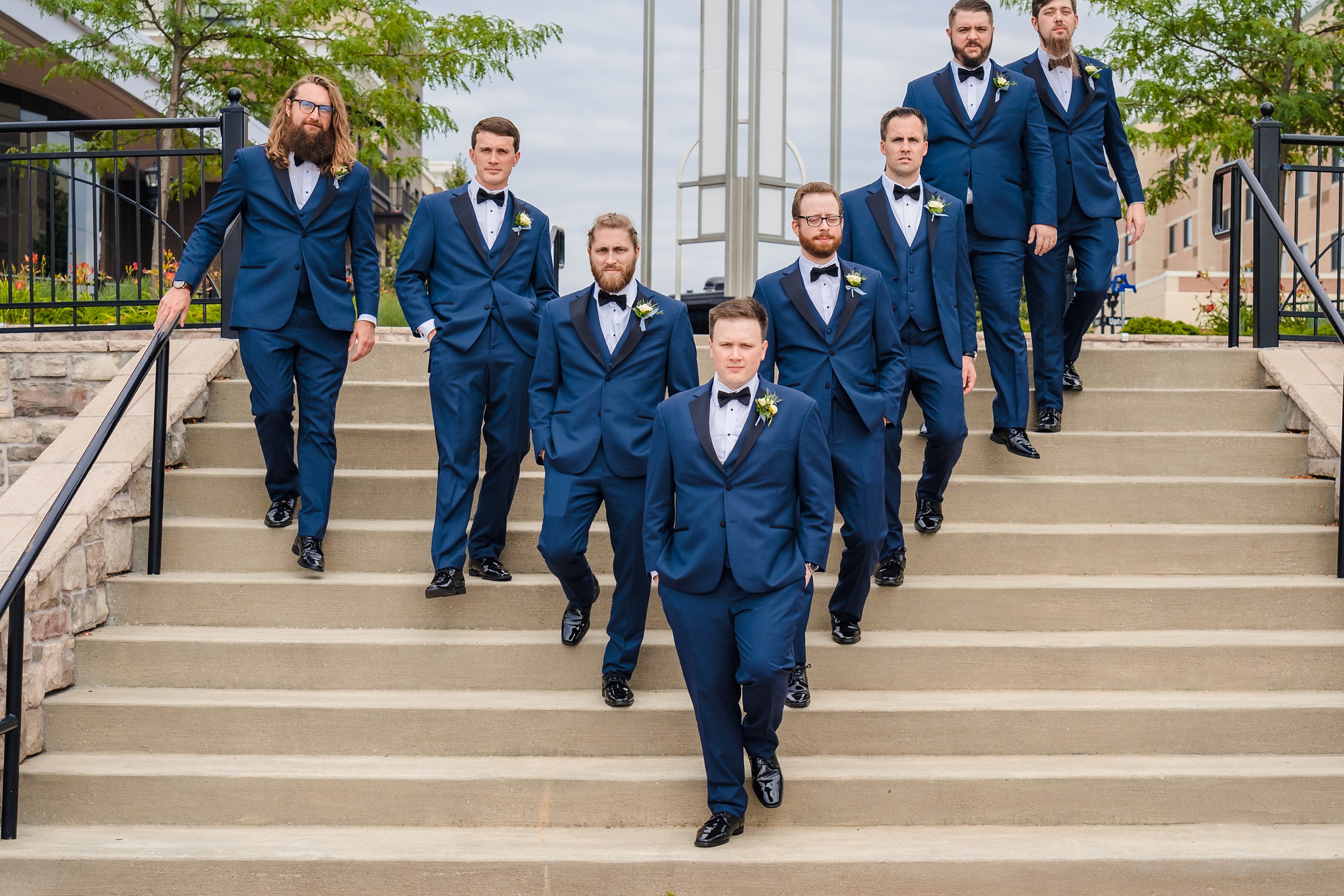 Patience is key. Planning a wedding is stressful, and in most cases it is the first big thing you get to work on together as a couple. Learn how each other works through problems and try and find compromises that lead to a win-win! – Cory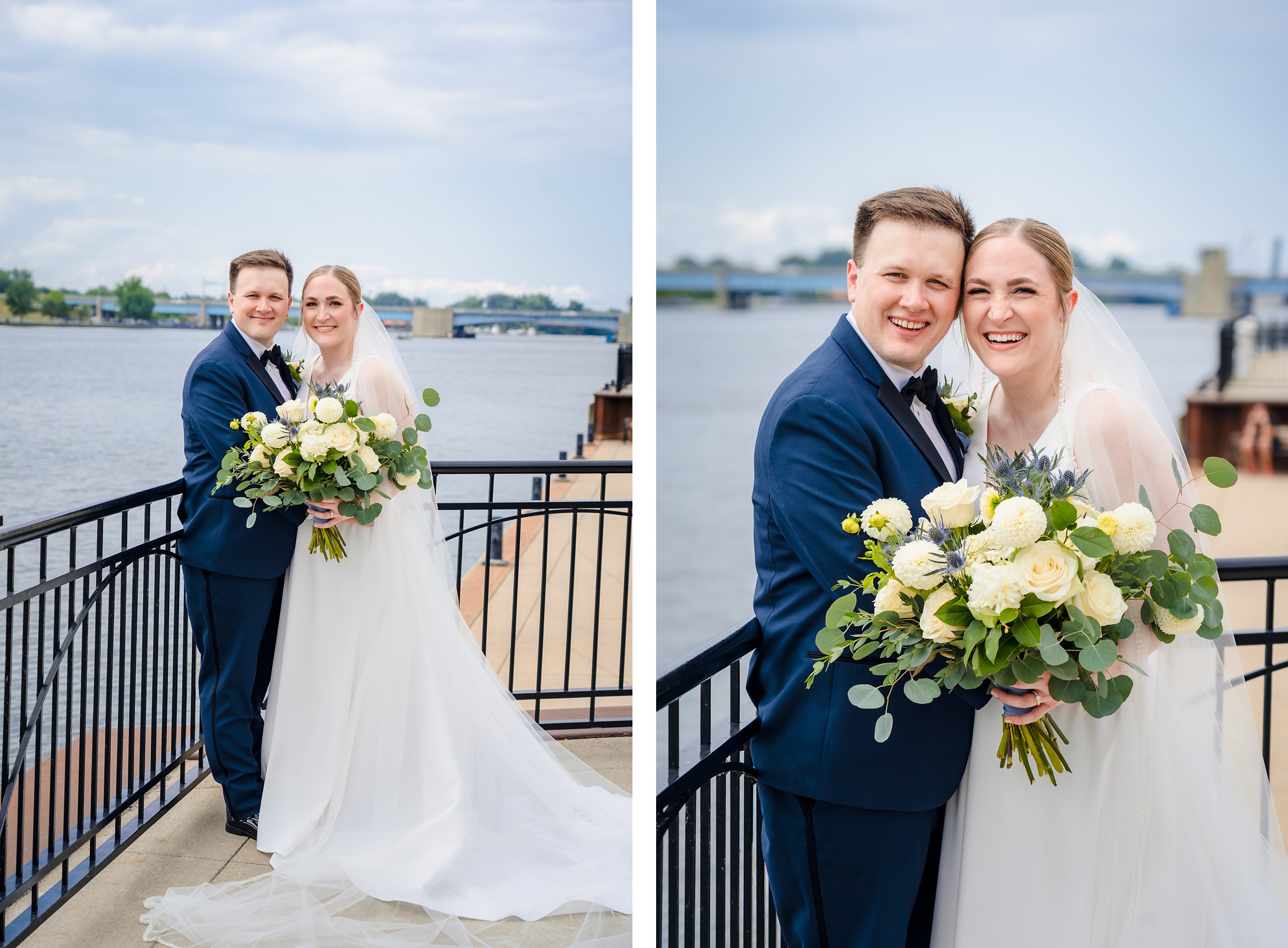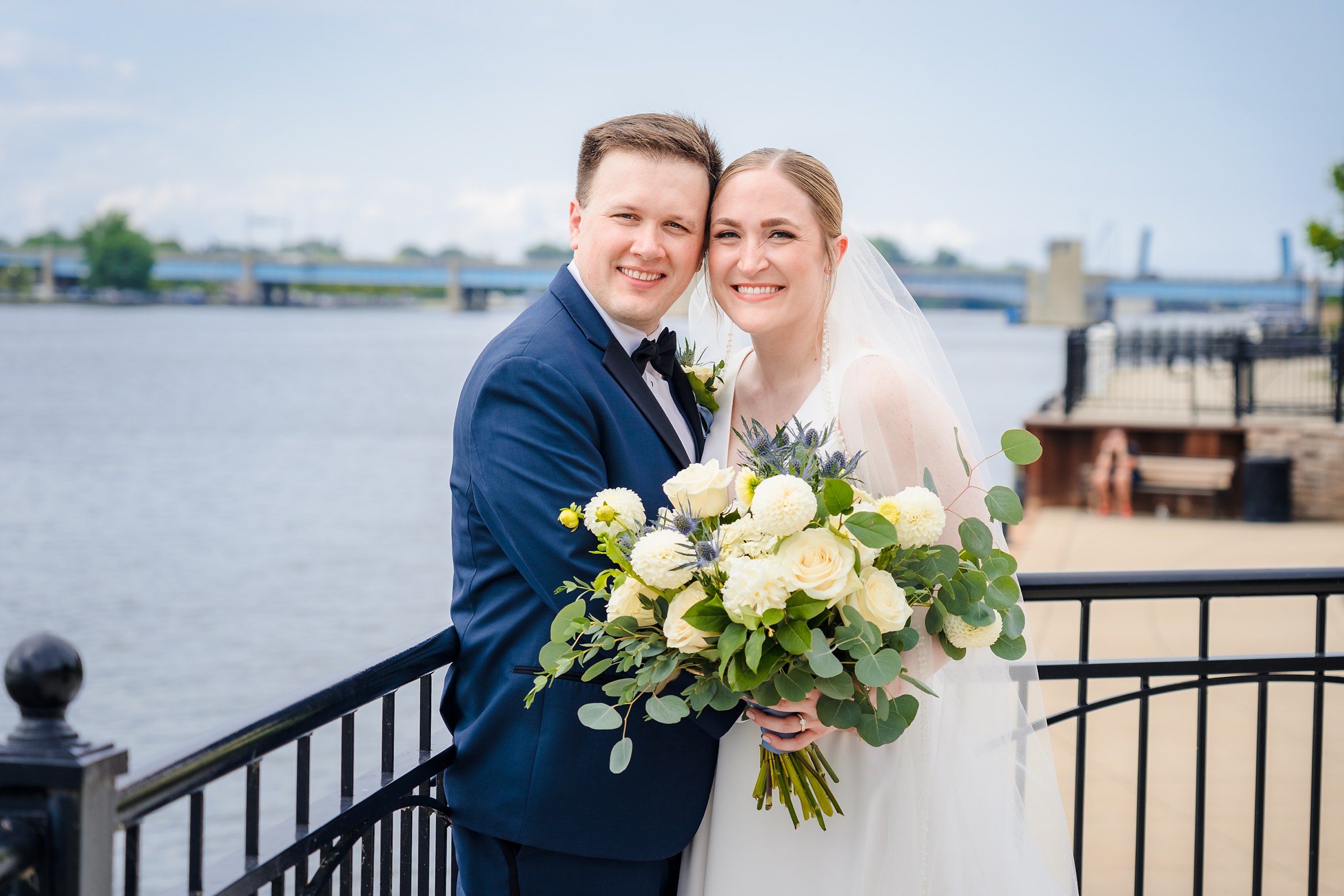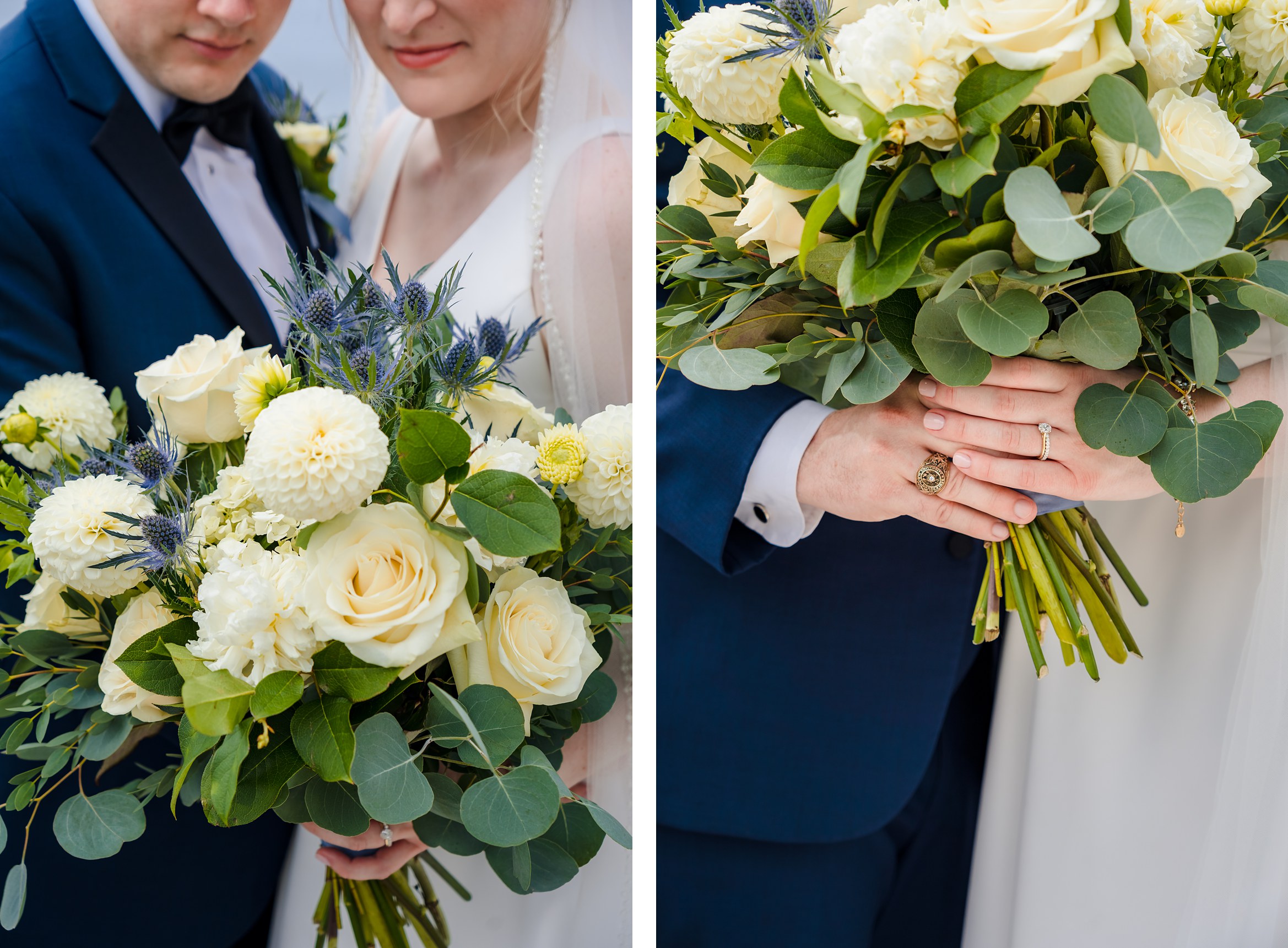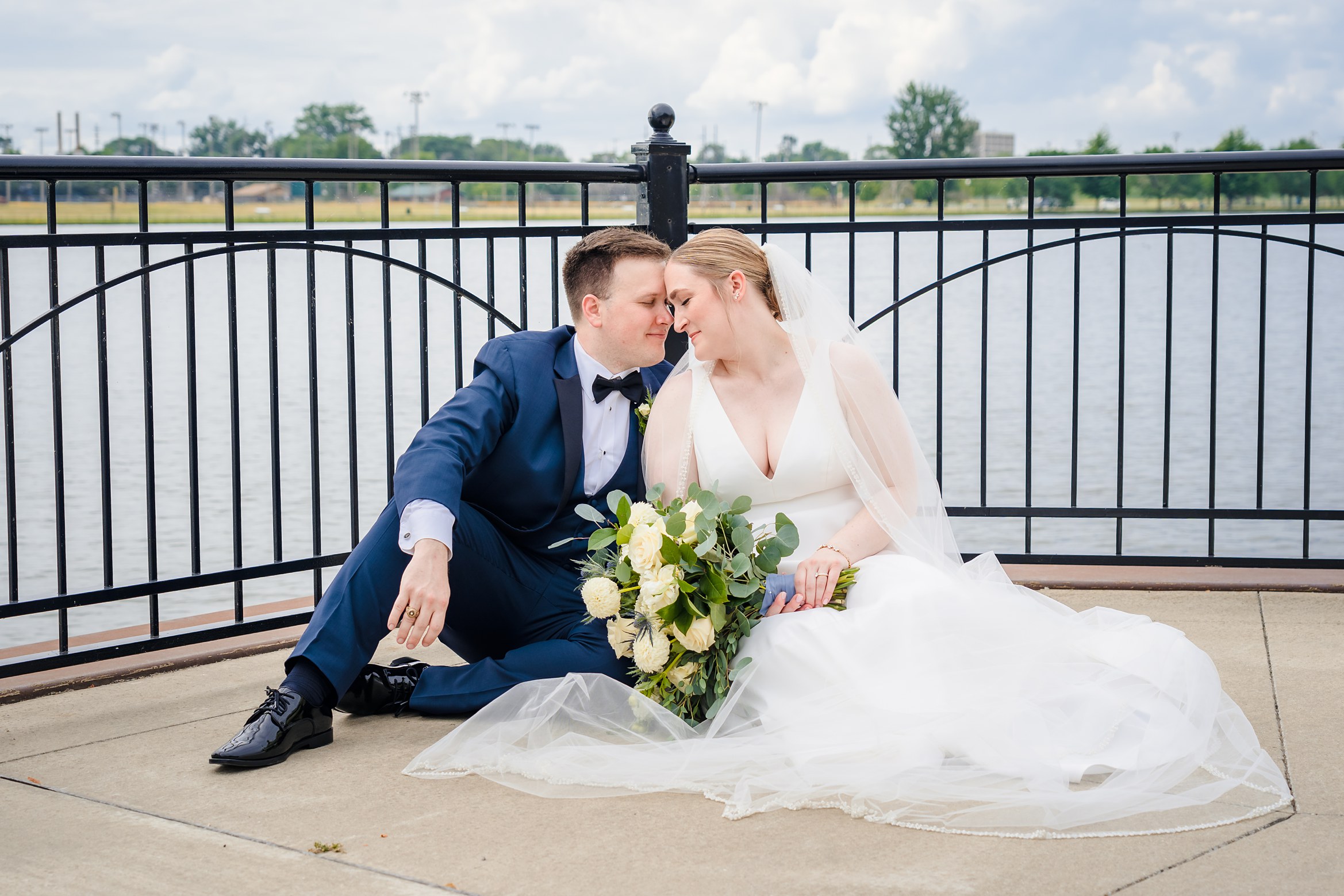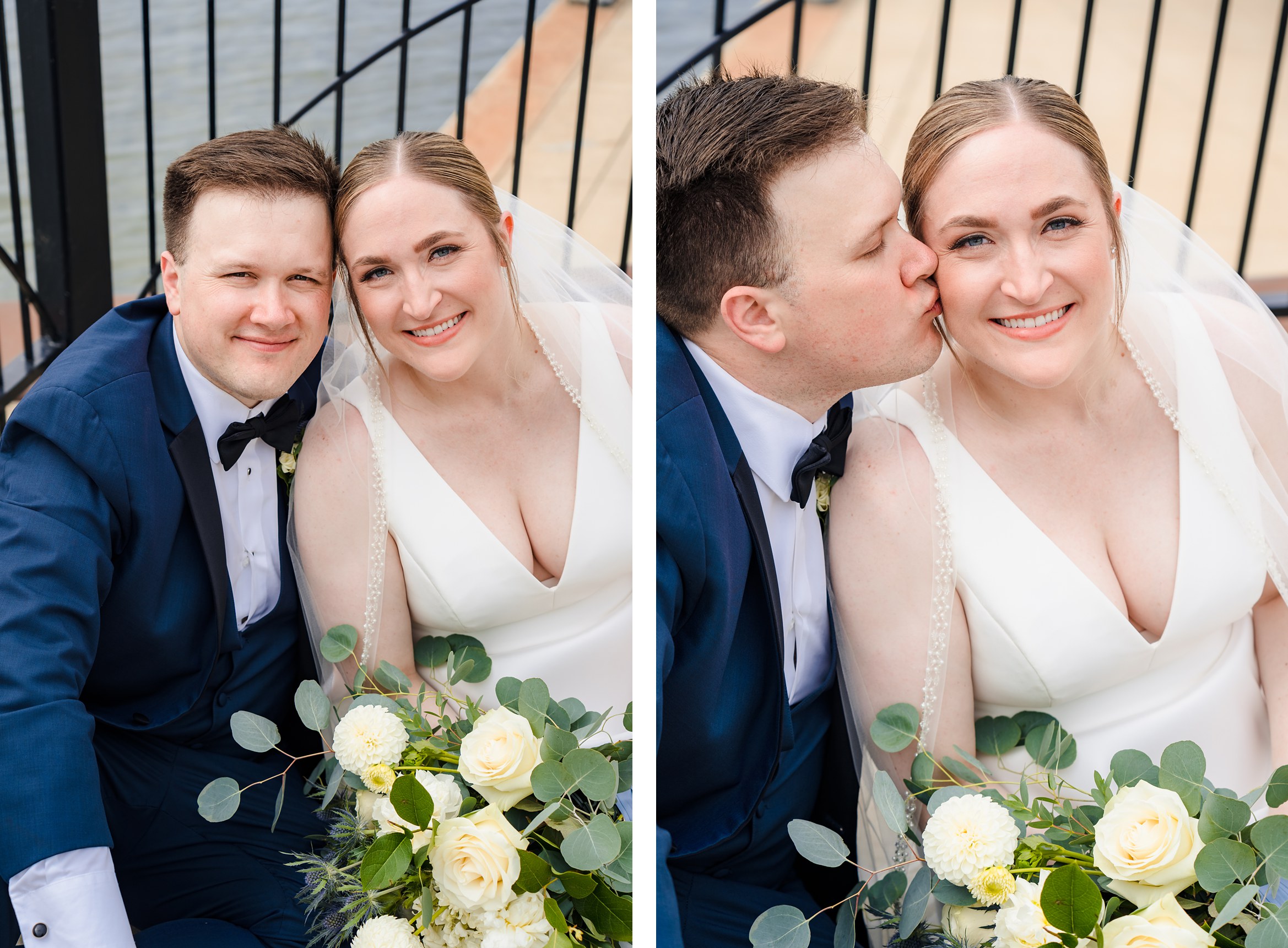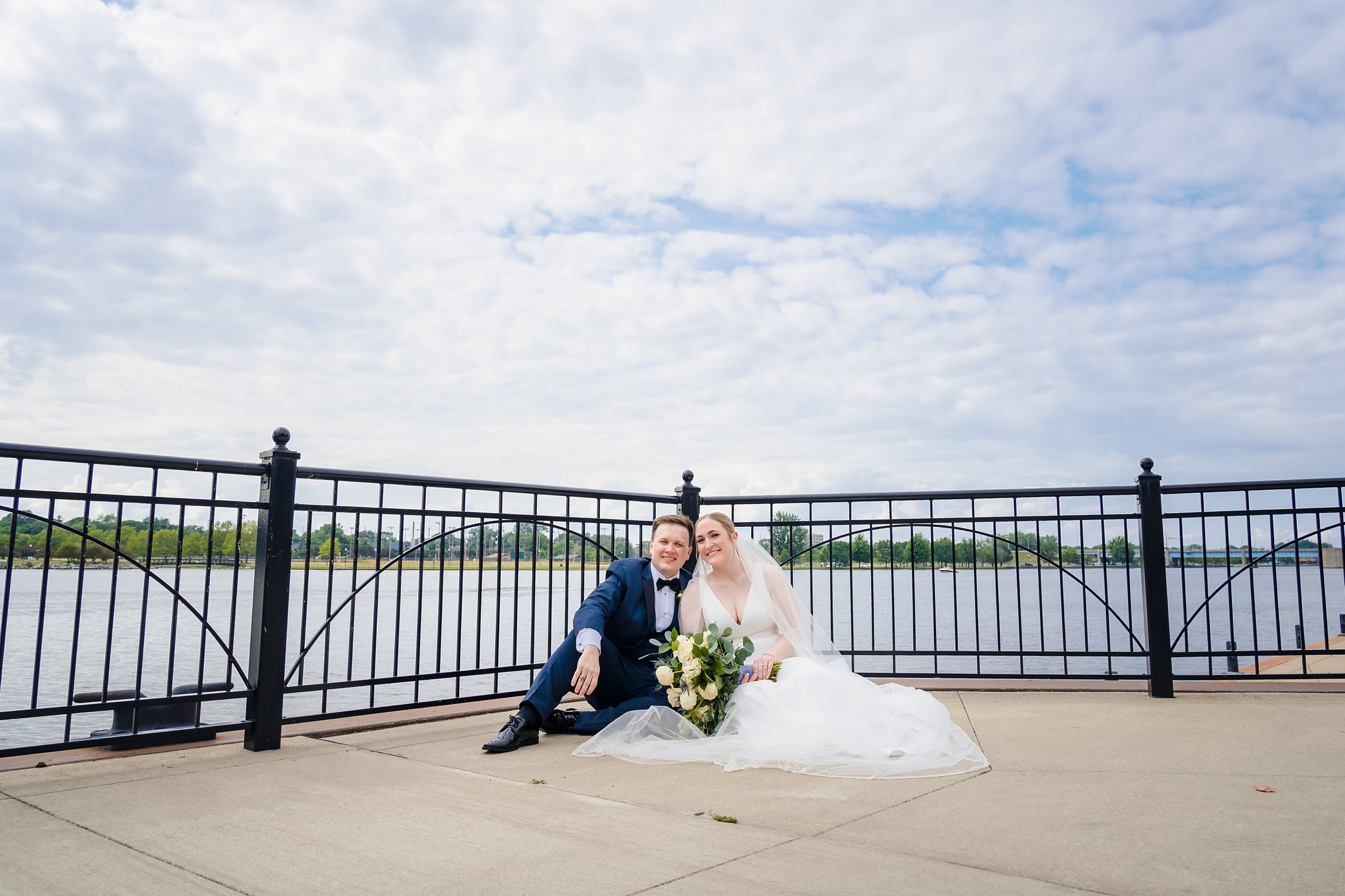 Trust your gut, enjoy the journey, and try to soak up the wedding day… it really does go by as fast as they say! – Shannon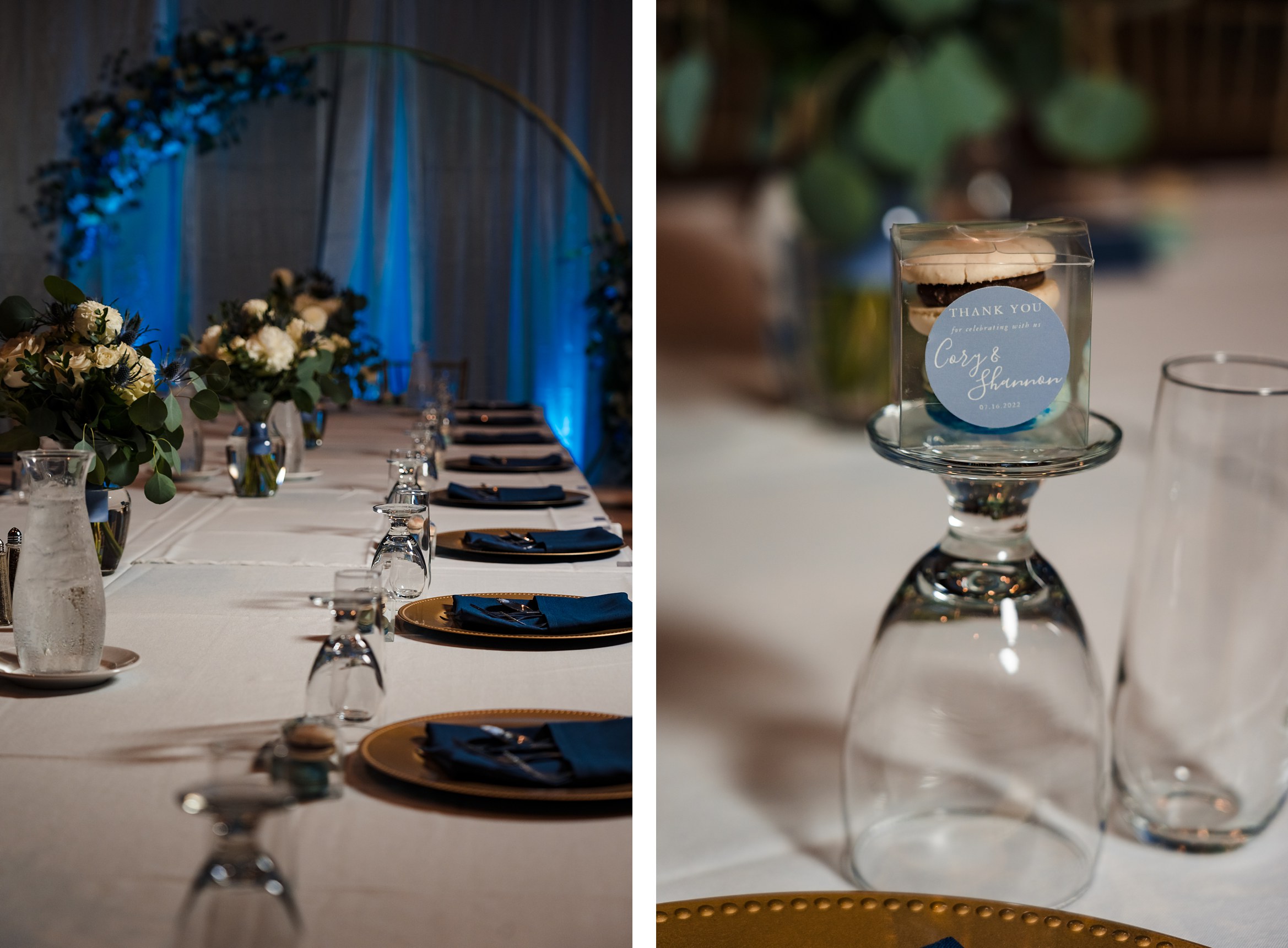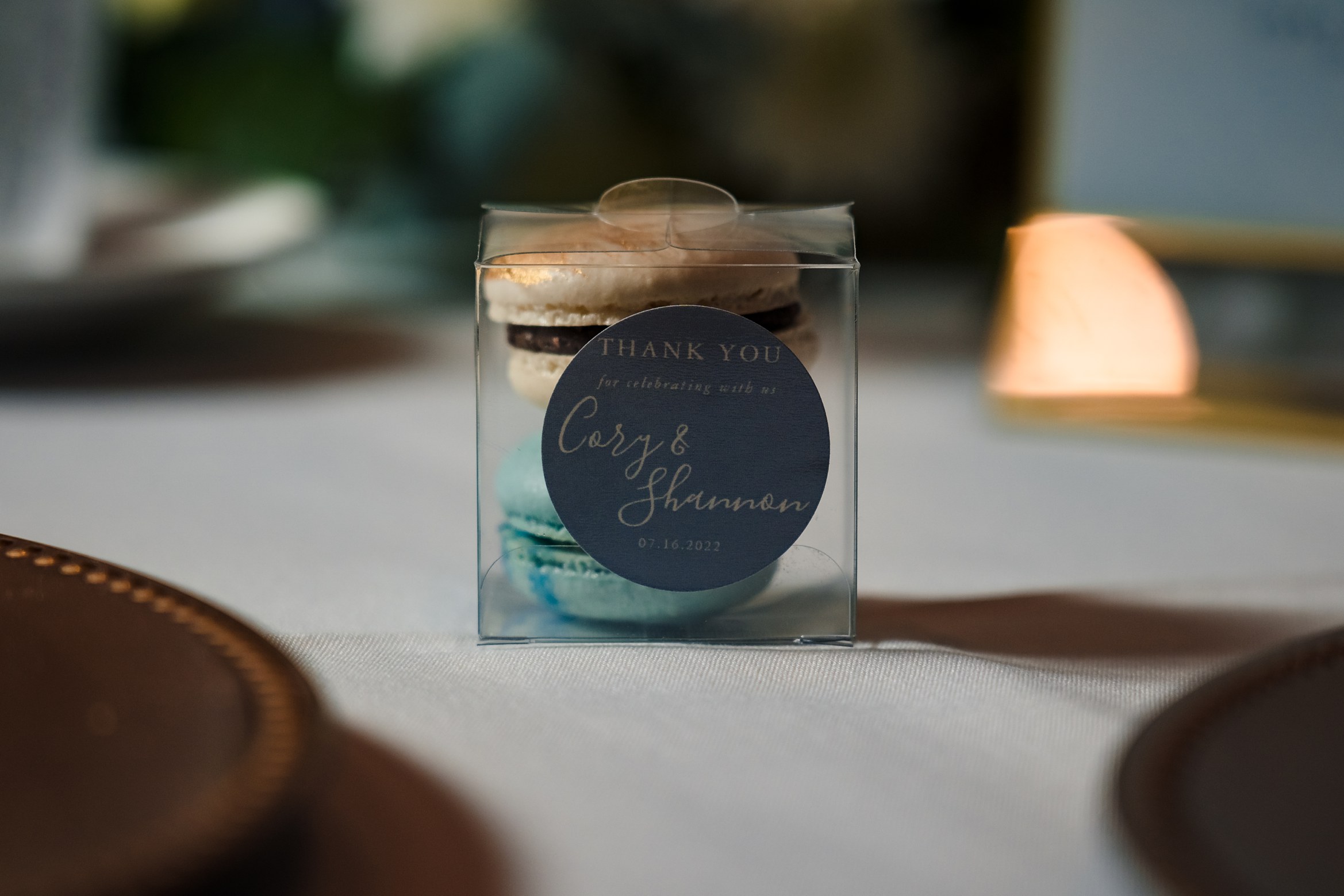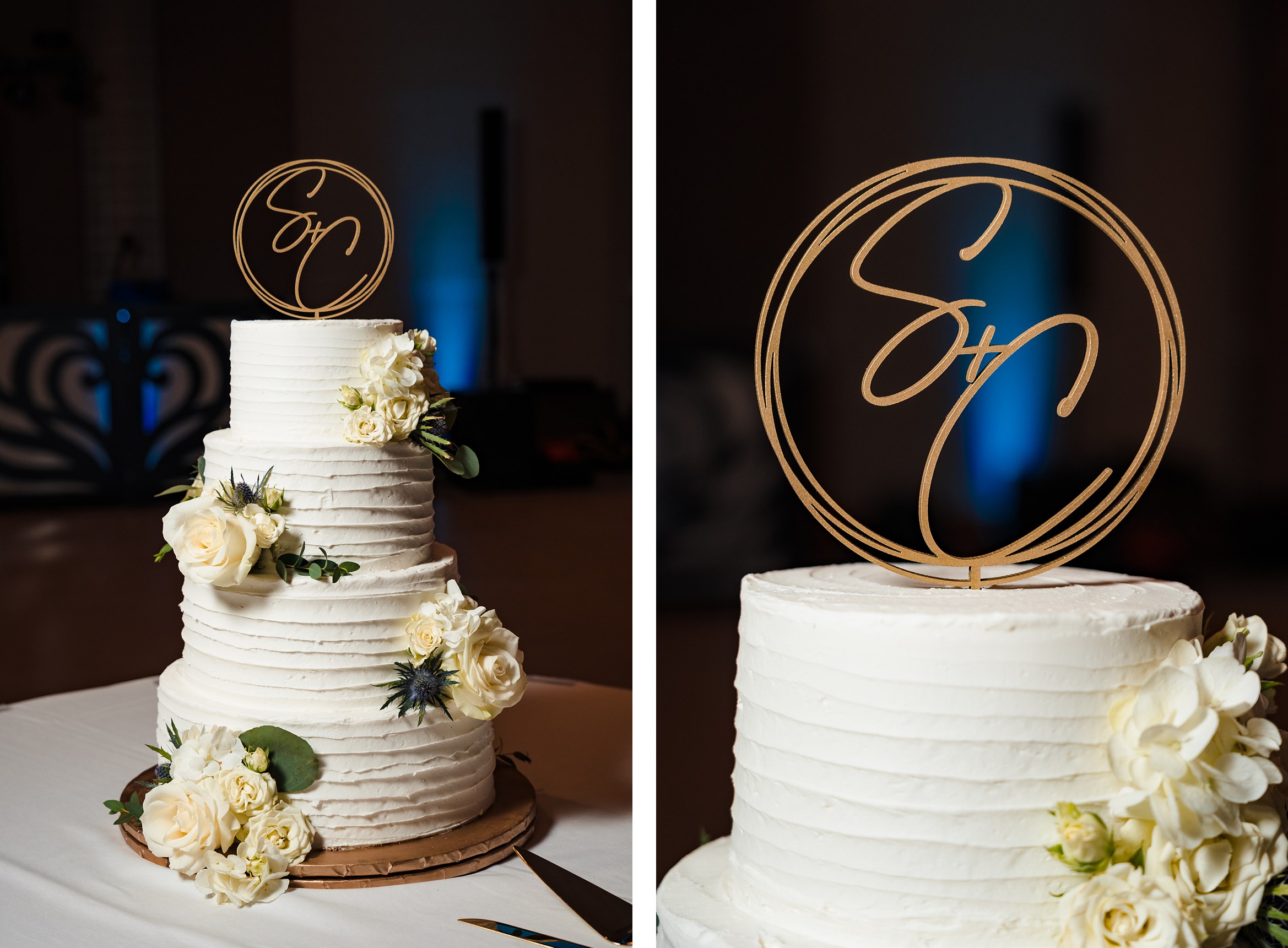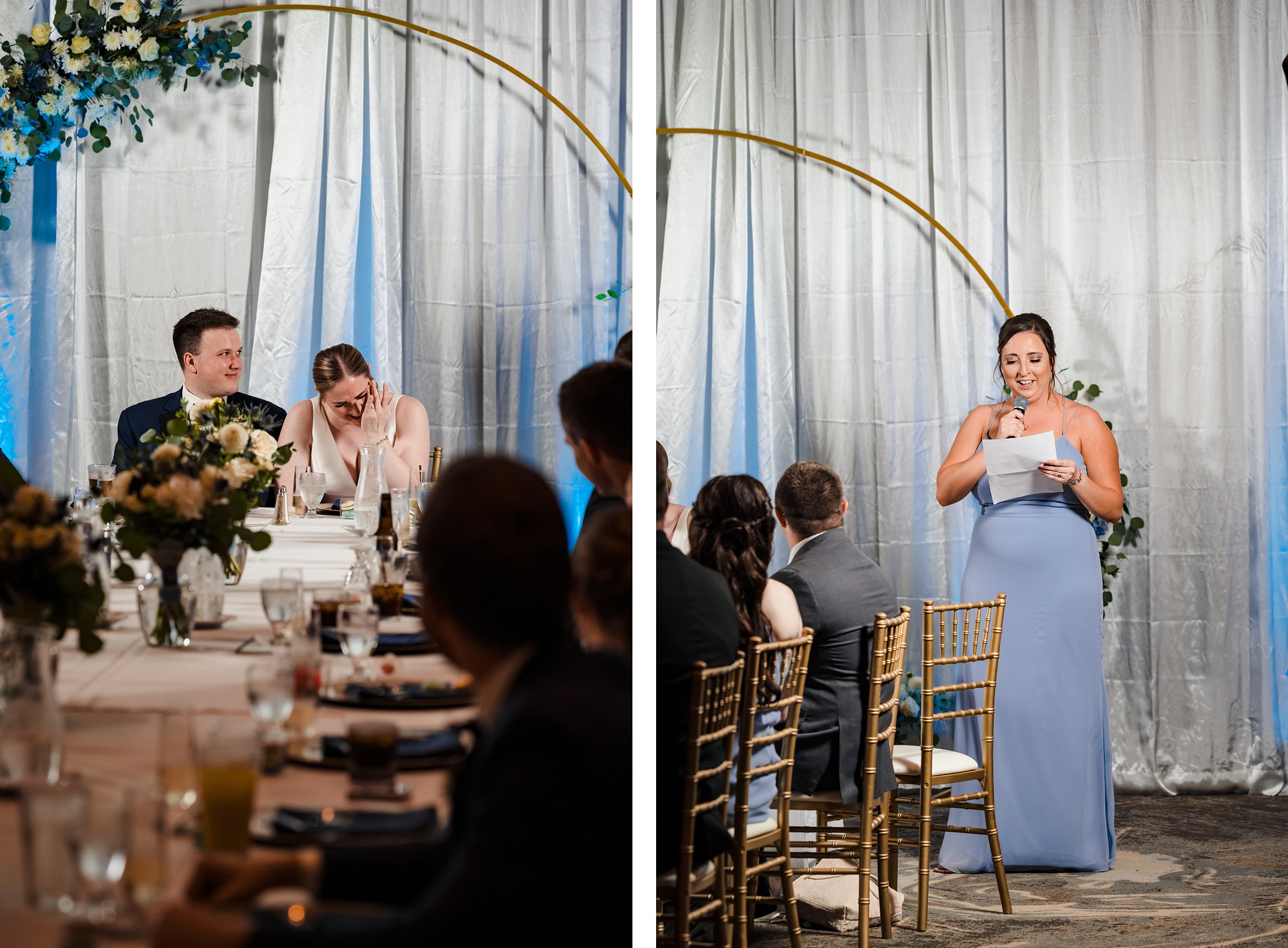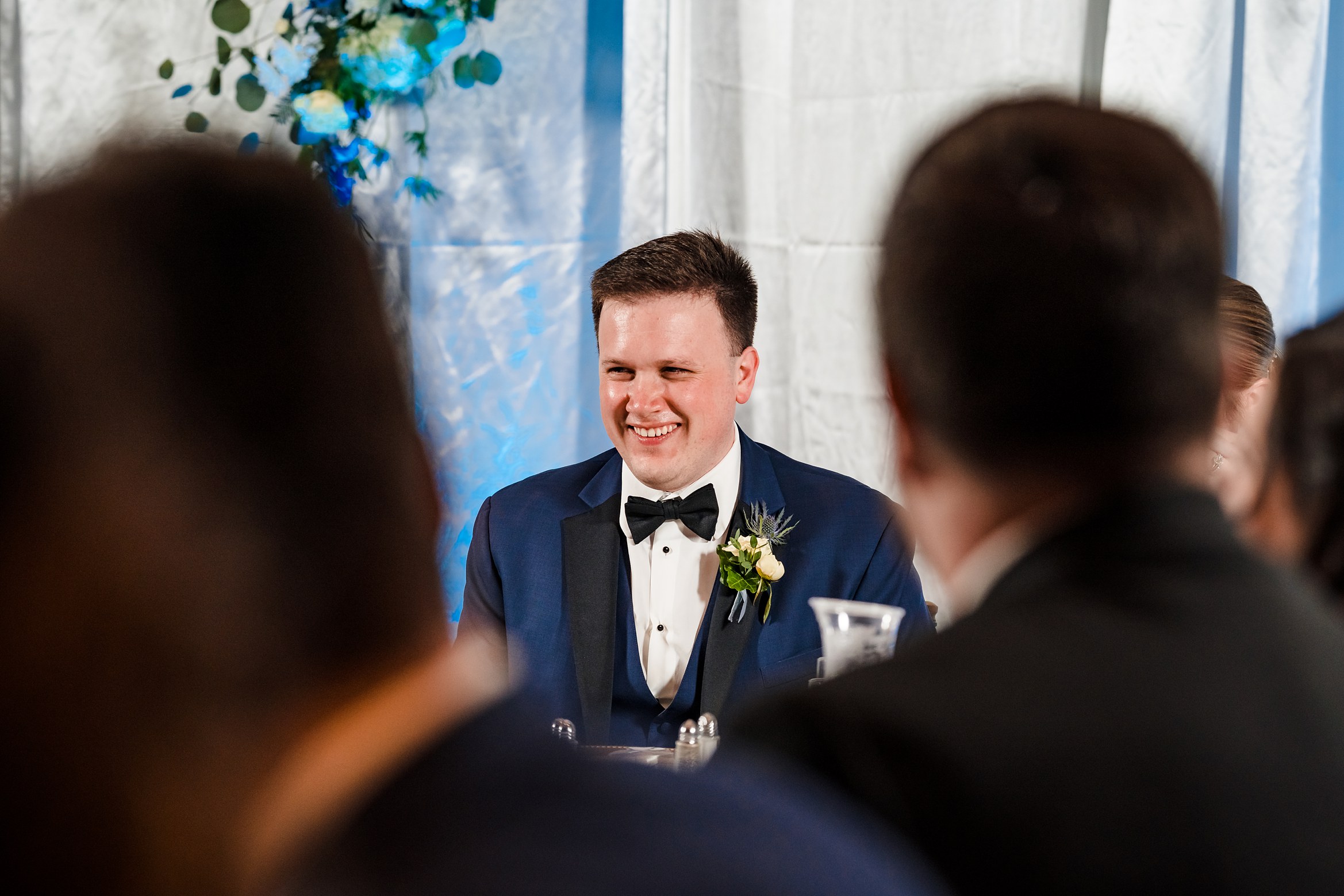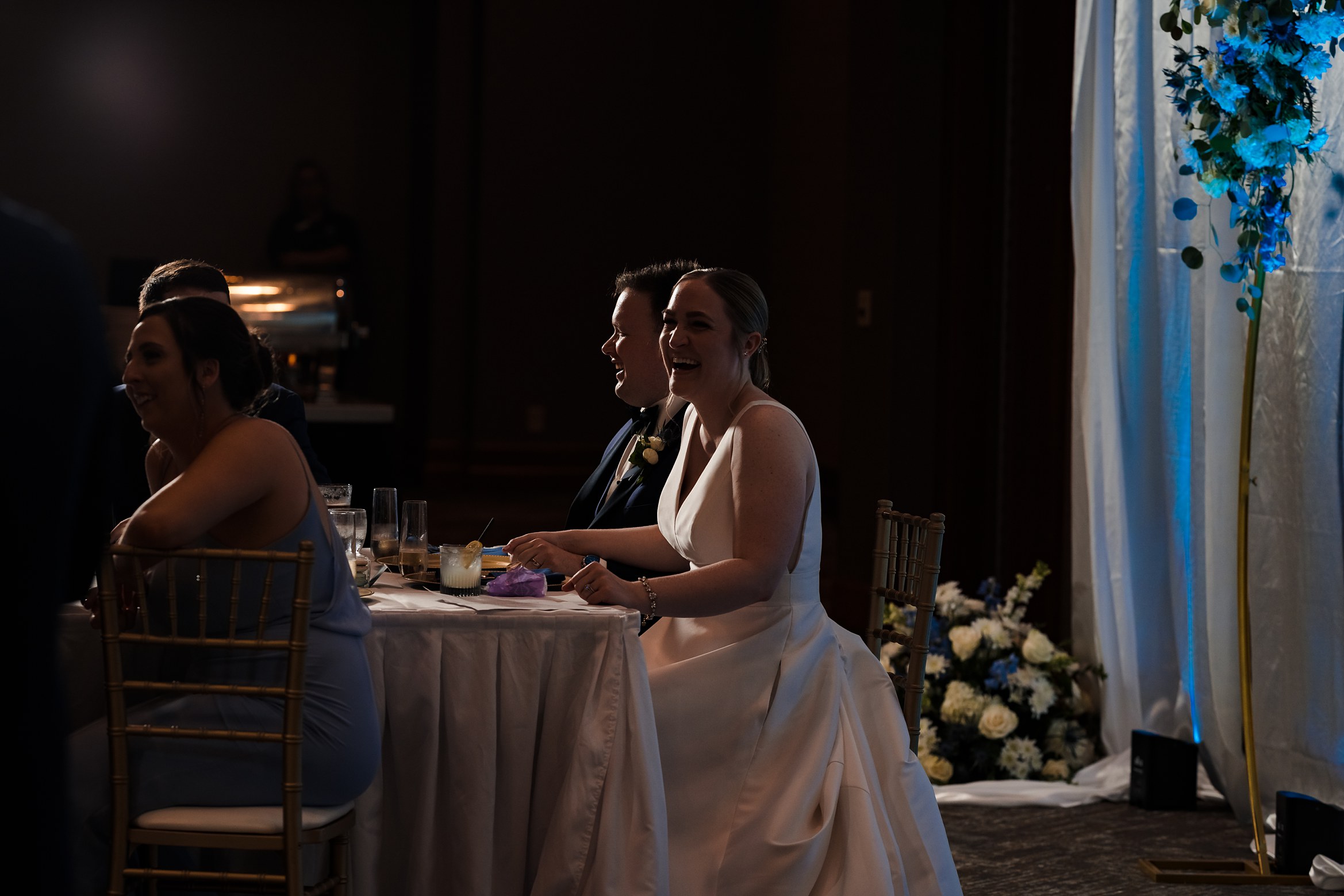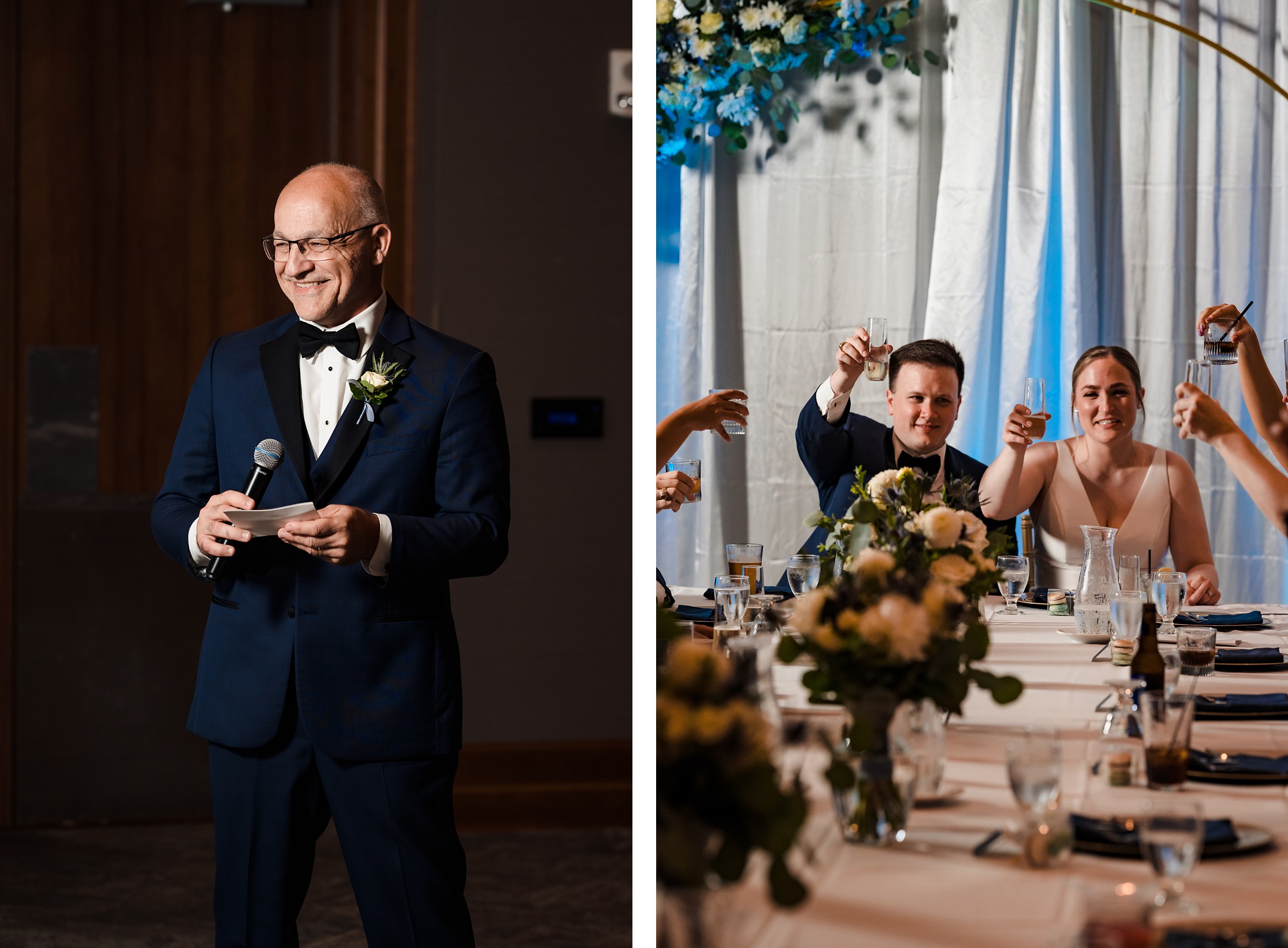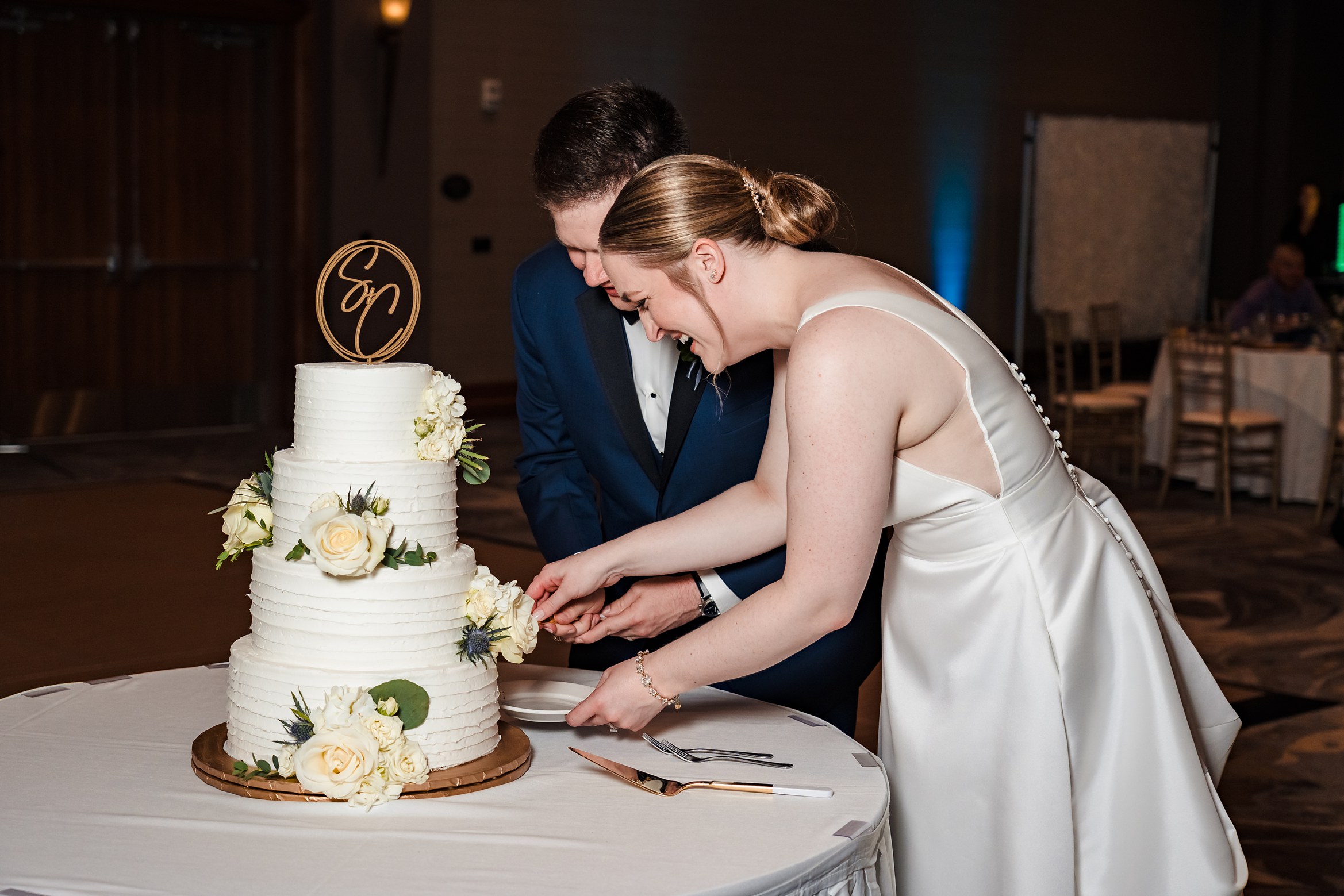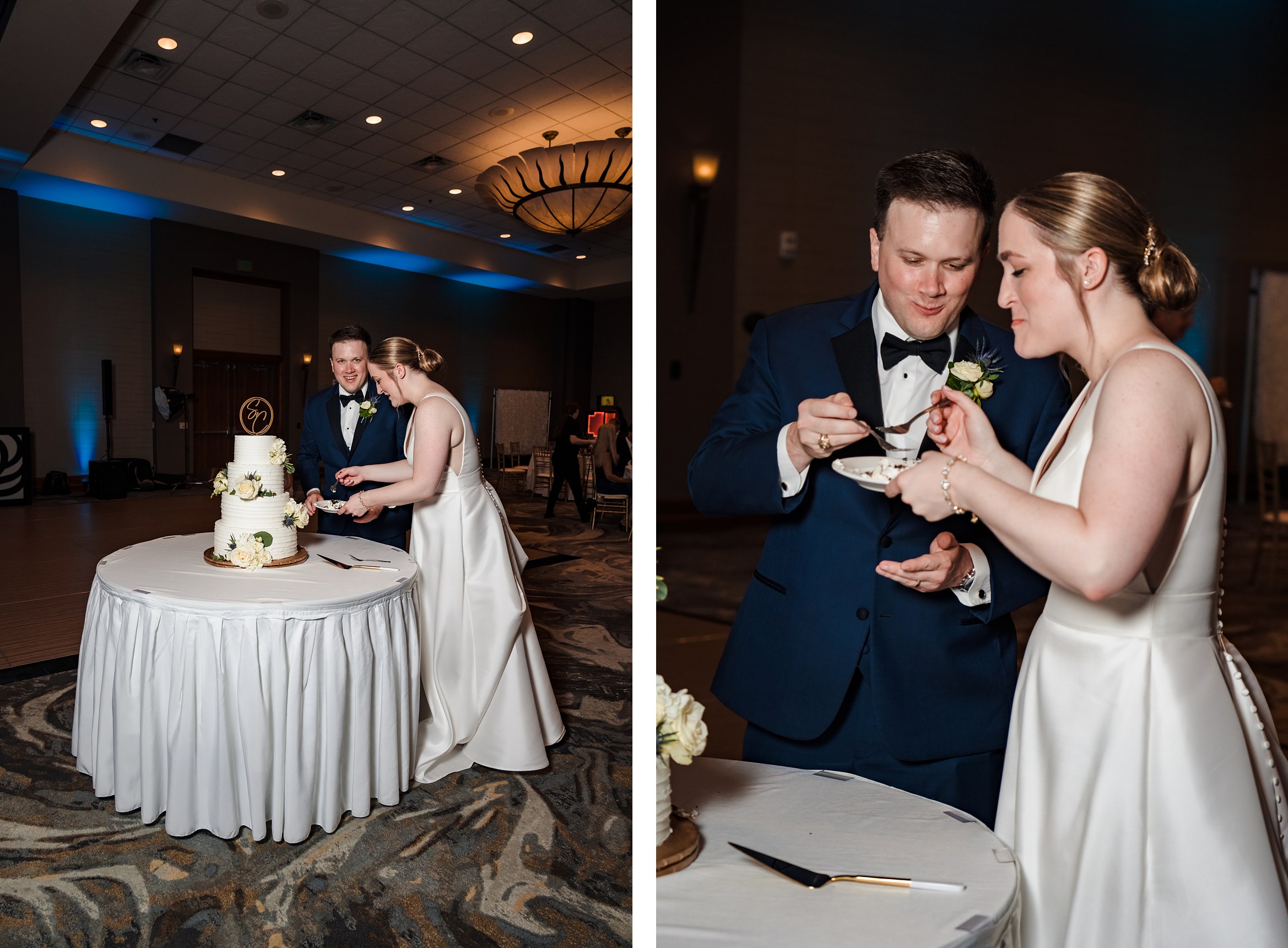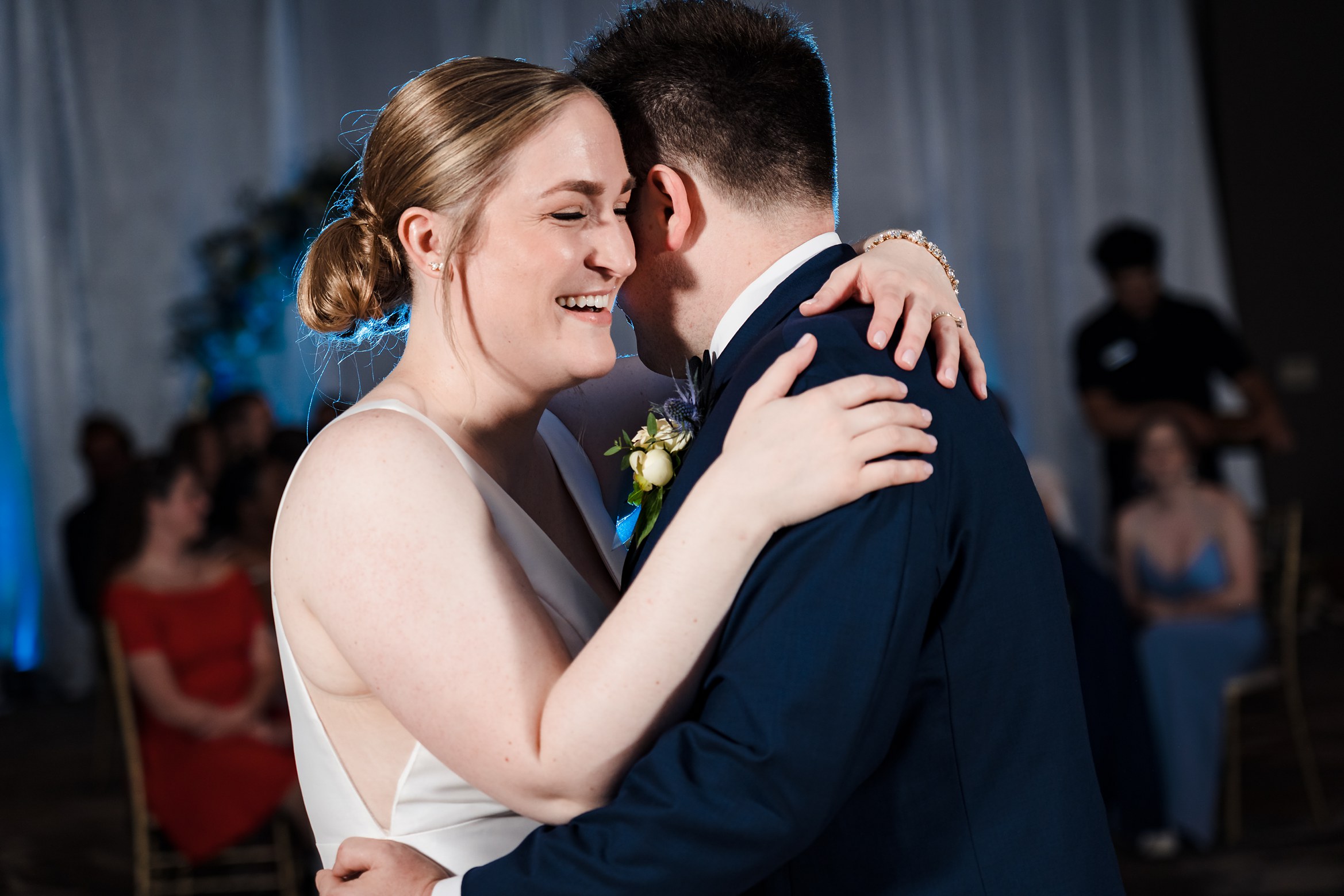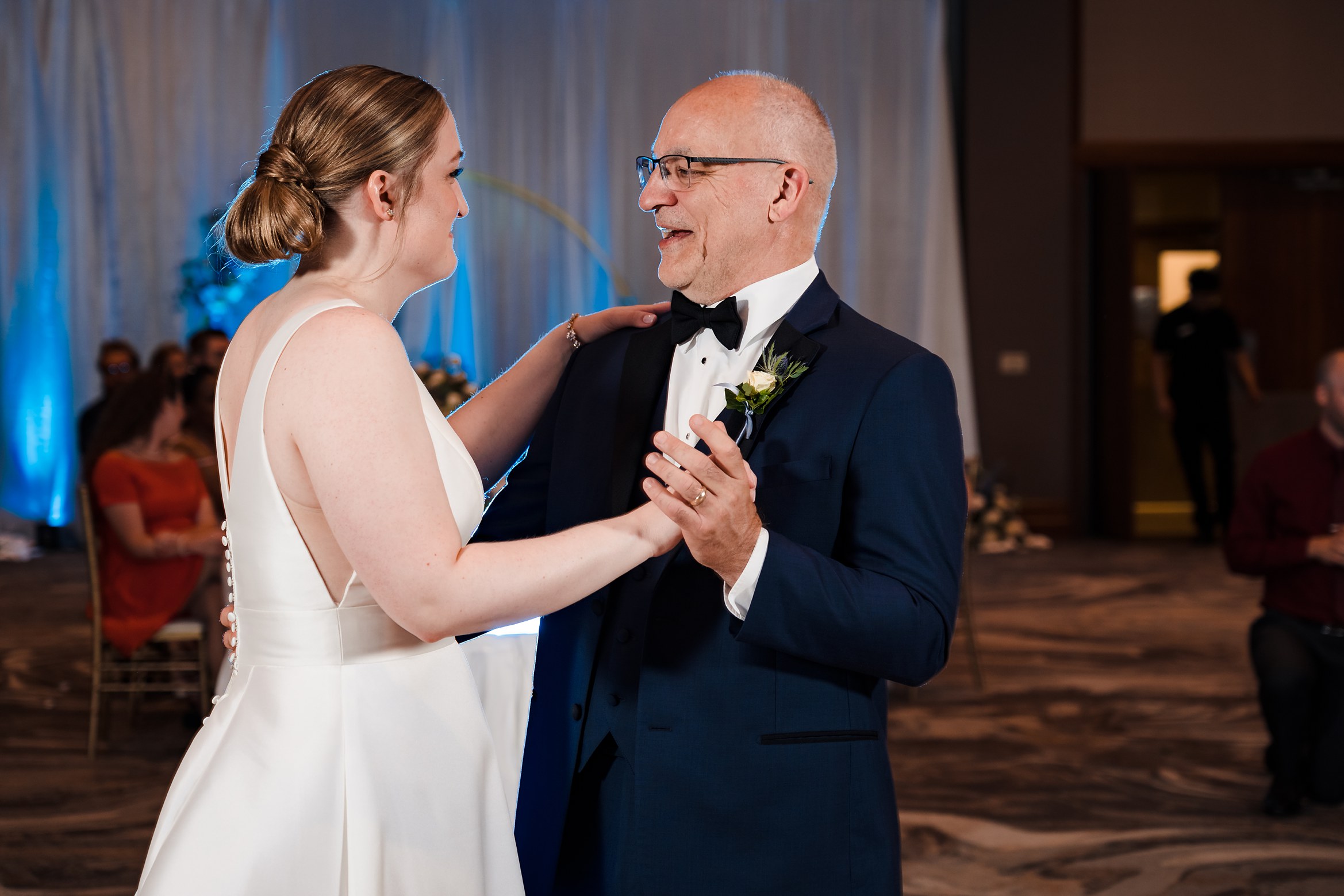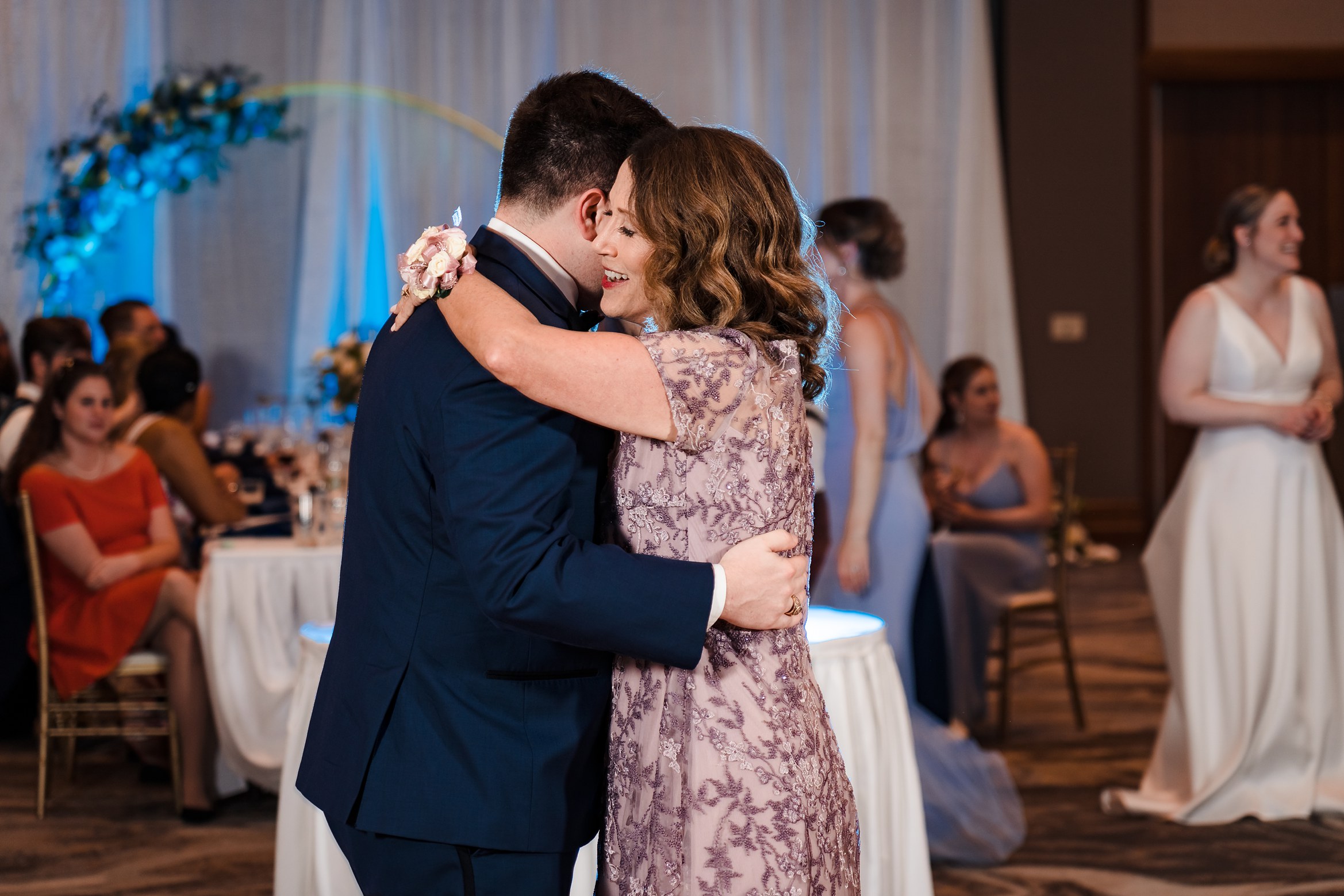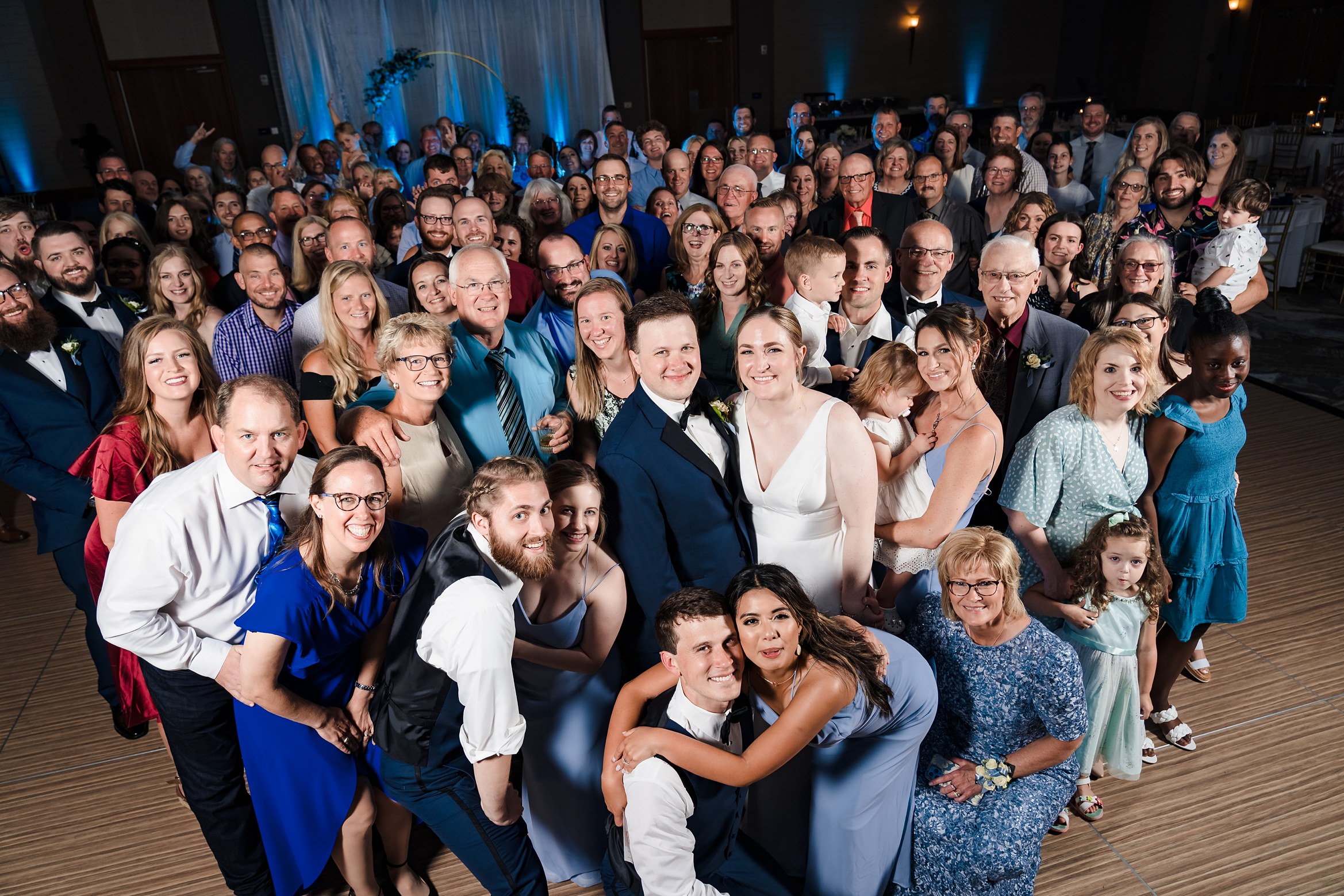 …and as an added bonus… I get a shot too! Pic Cred: Corey Rusch from Rusch Entertainment!
Ceremony Venue :: St. Catherine of Siena Catholic Church
Reception Venue :: DoubleTree by Hilton— Bay City Riverfront
Flowers :: Frankenmuth Florist
Cake :: Sugar High Bakery
Bridal Gown Designer :: Maggie Sottero
Bridal Gown Purchase Location :: Becker's Bridal
Tux :: Black by Vera Wang
Bridesmaid Dress Designer :: After Six
Bridesmaid Dress :: The Dessy Group
Bridal Hair :: Artistry Lounge Hair Studio
Bridal Makeup :: LC Makeup Artistry
Rings :: Zadok Jewelers
DJ :: Rusch Entertainment
Photo Booth :: Rusch Entertainment
Limo :: Mid-Michigan Limousine