"Little girl kisses her mom… Tells her I love you… Holds on to her hand…"
So you'd think my days of being nervous about a casual family session, with a great and gorgeous family, would be over. But you have no idea the range of emotions that run through you when a fellow photographer asks YOU to shoot their family portraits!First there's the overwhelming sense of gratitude and pride that someone who does gorgeous work that you admire, would choose little old me to capture these memories, is an insanely great honor. Then there's the following horror of deathly fear that I better not screw this up!
And if you know me… you'd have seen it too! (Sorry my darling family! I was crazy nervous, and cold, and feeling 100 shades of bad for poor Emma!) As you may have noticed my family work has been dwindling, and I've been a little out of practice…all the while these poor people are freezing their butts off, and poor little Emma is trying to smile through a fever…it just broke my heart to push her too hard or for too long. So we tried to quickly run through all of the "must have" shots, and didn't get a lot of "low key, playing, chill" stuff that makes a session more fun than work!
In the end though, I am pleasantly pleased with the outcome, considering the circumstances. And at least there will always be a story….hey, remember that time….? 😉
Client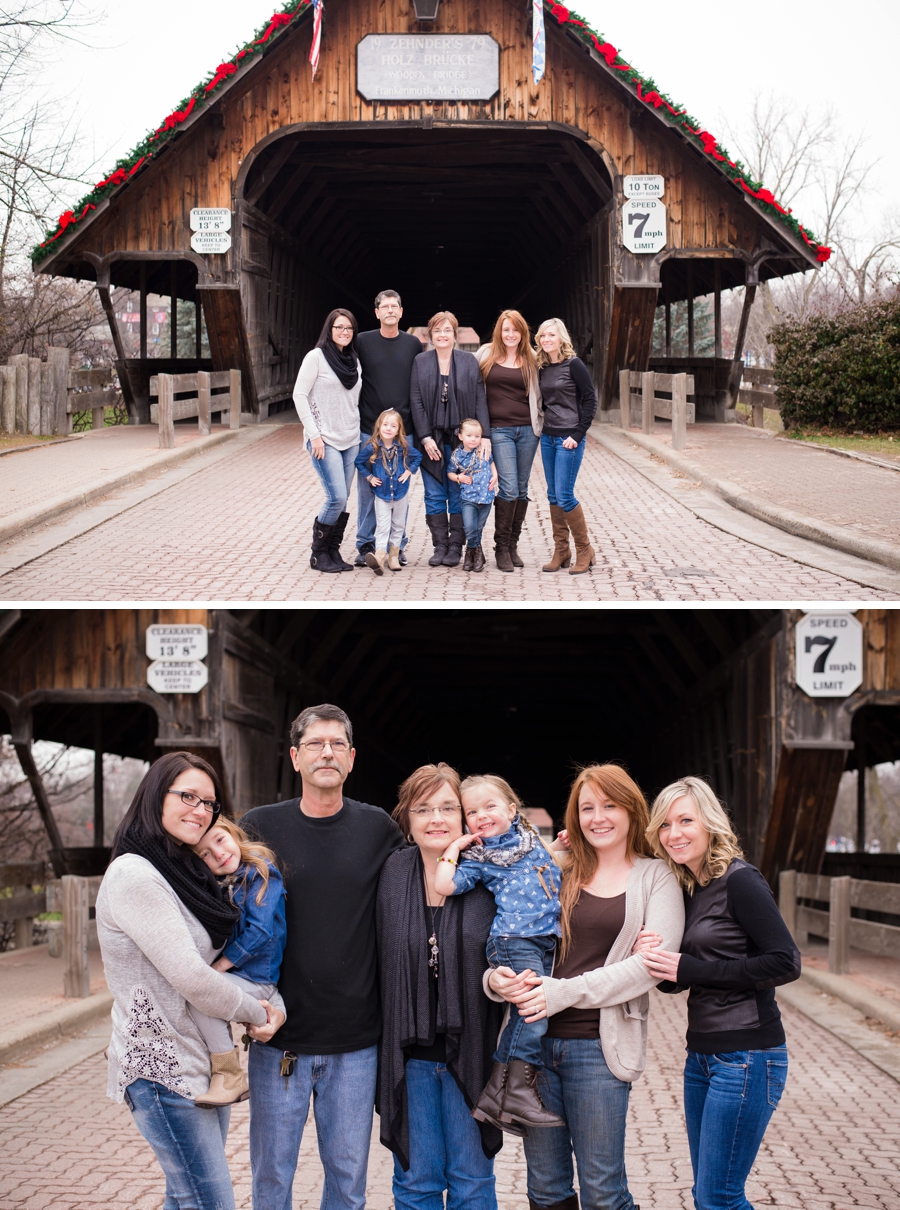 Three daughters, two grand-daughters…. ahhh the luck of the genes 😉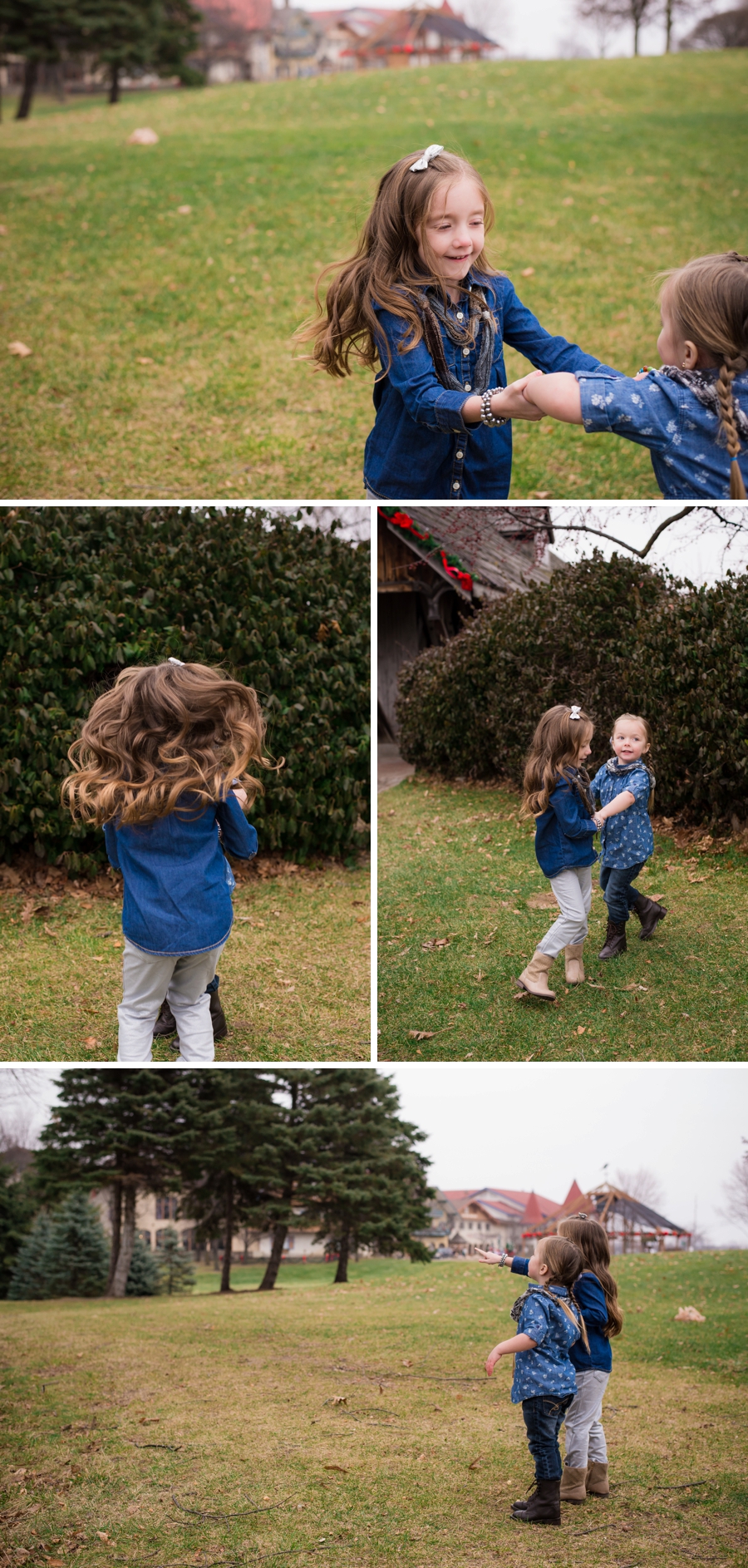 Did you see that hair?! I mean really….these are the things shampoo commercials are made of! <3
And this little ball of fire…. sugar and spice and everything nice.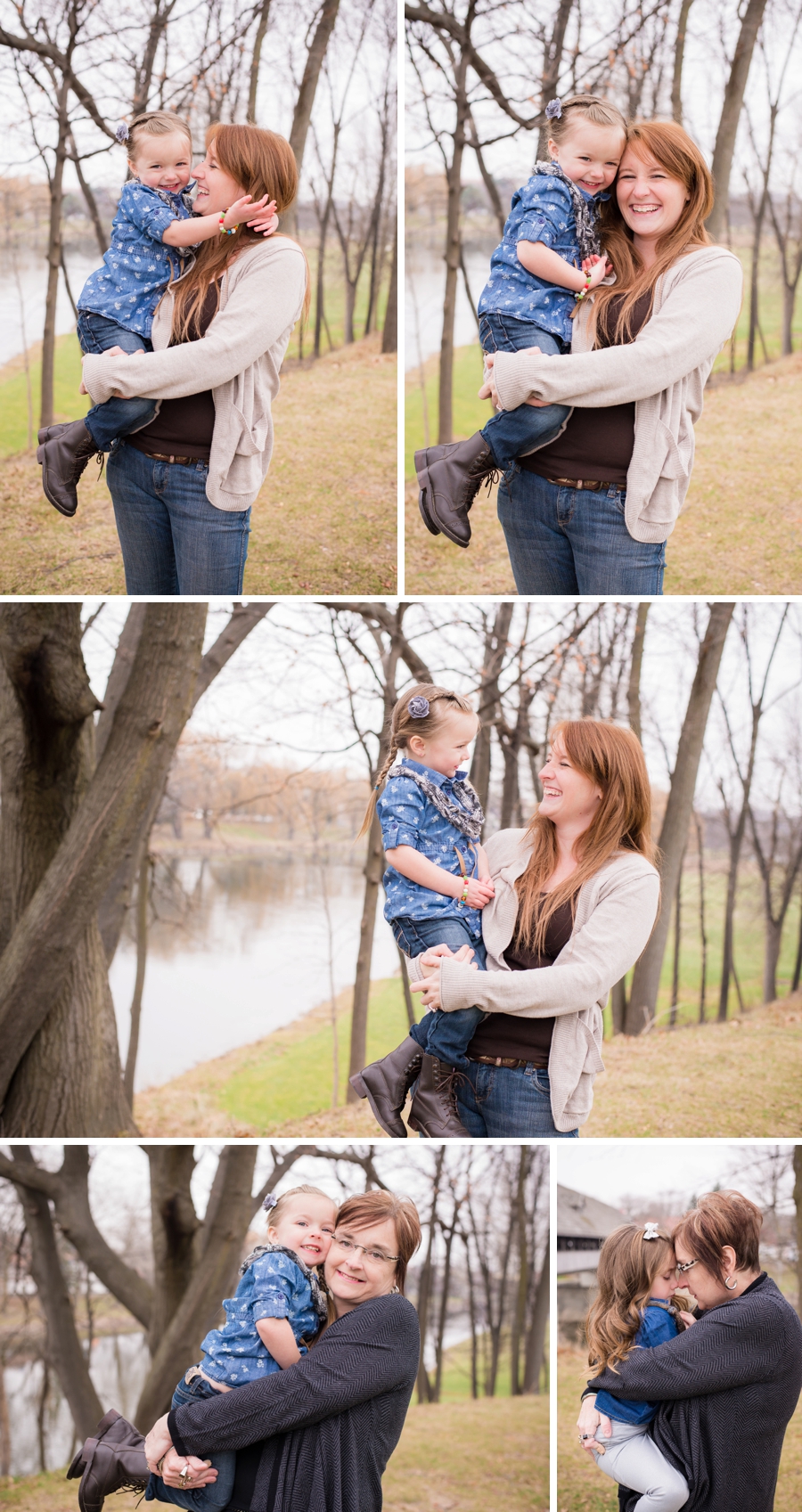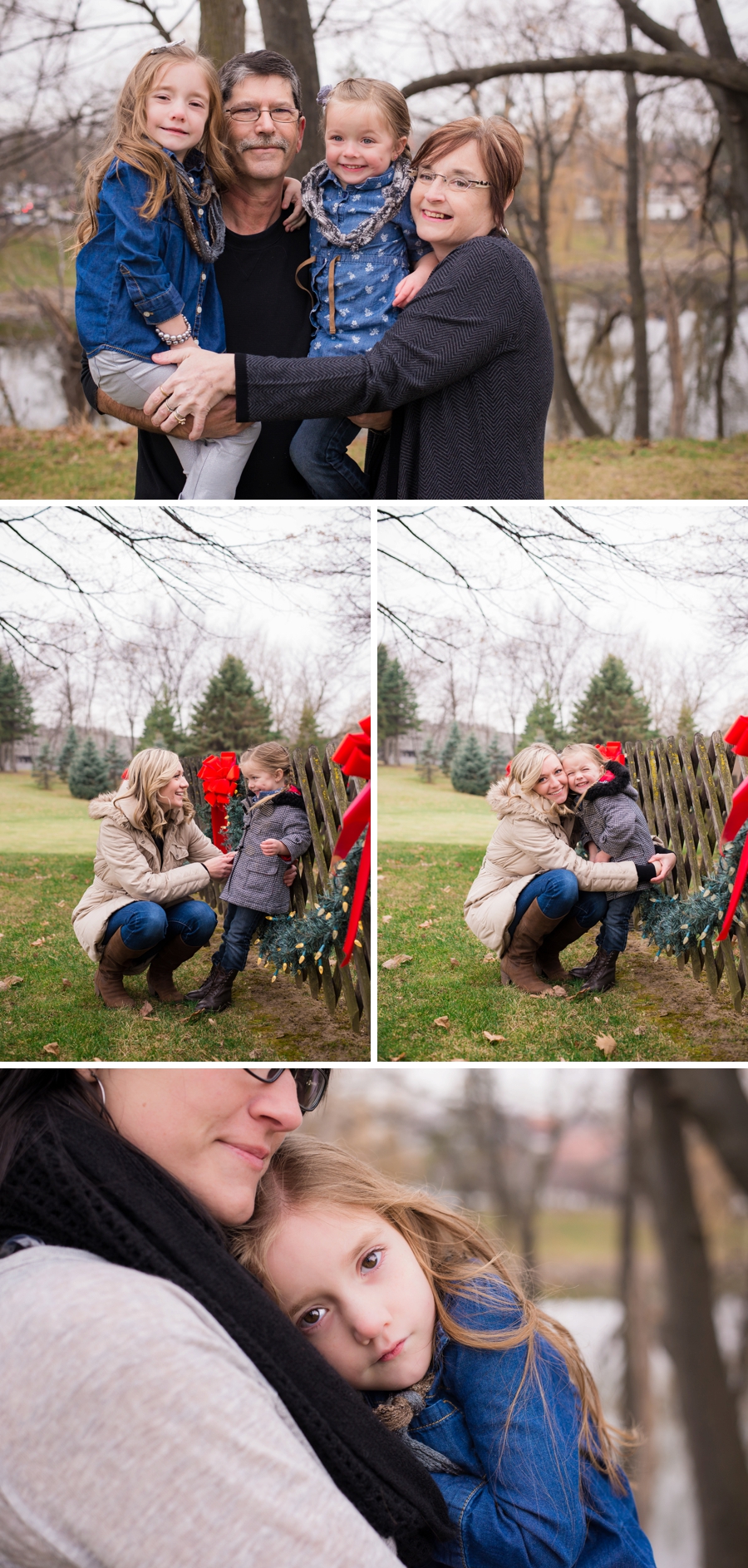 Despite feeling as terrible as she did, I'd say she was the perfect little model…. brought the FULL range of emotion 😉

It's a fun transition for me to see this location in the light of another season…
usually this spot is full of leaves and obscures the view of the covered bridge!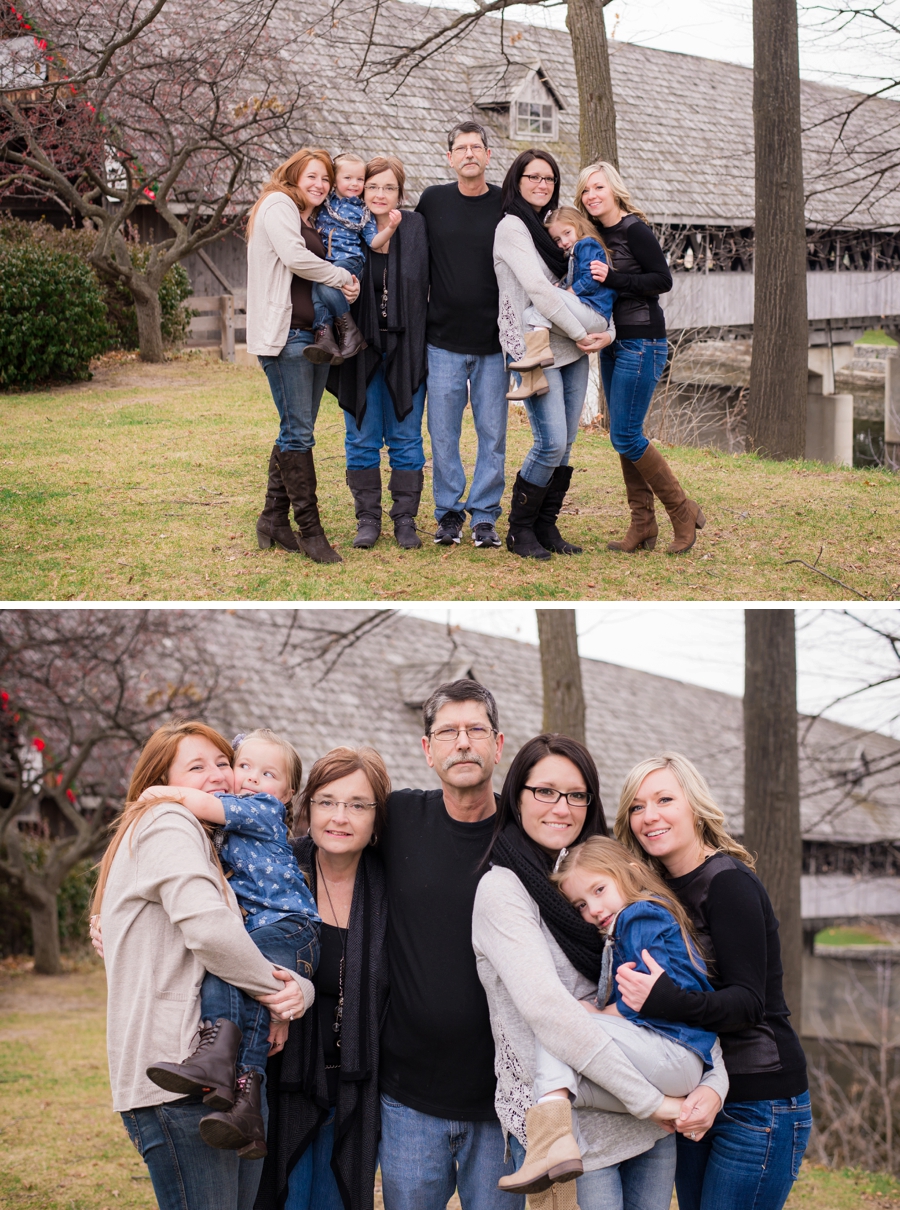 And of course, when you have the most gorgeous trifecta of sisters…they need to have a little fun too!
I mean seriously…someone give these three a tv show already!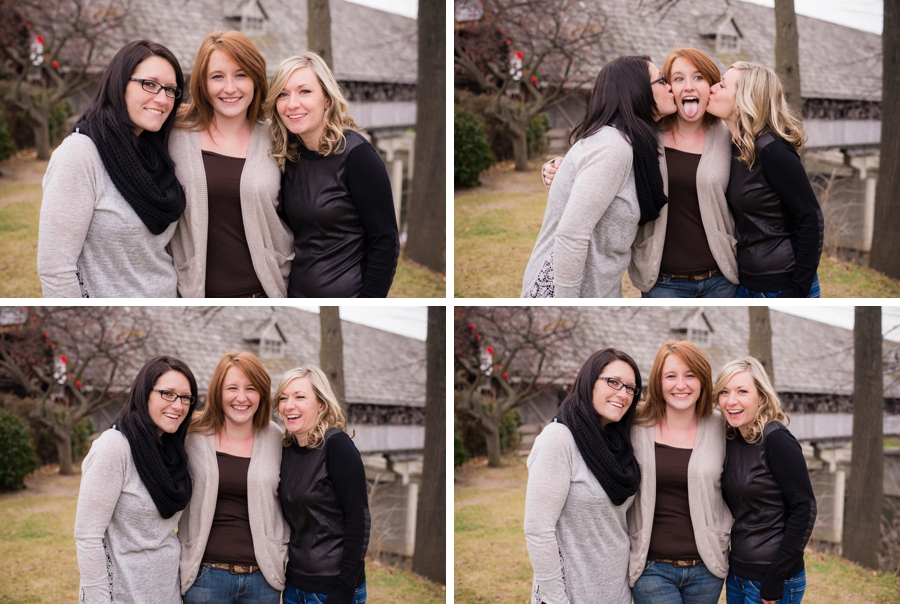 Holly (in the middle) is owner and photographer of Green Holly Weddings, be sure to stop by her website
and see her amazing work! Or stop by her FB Page and leave her some love!