One more perfect wedding of the year! Had the BEST time with this great family! Here's to many years of happiness!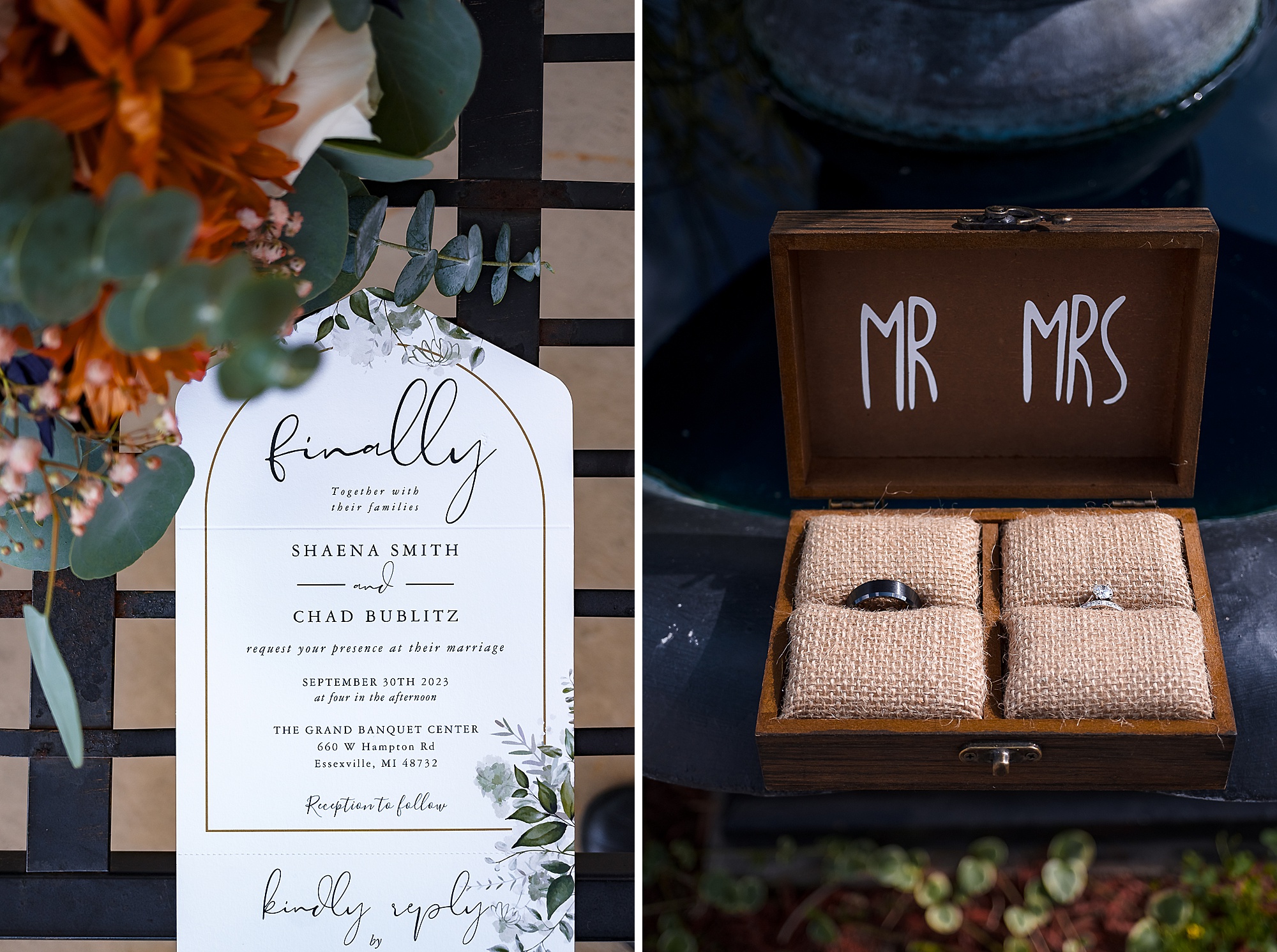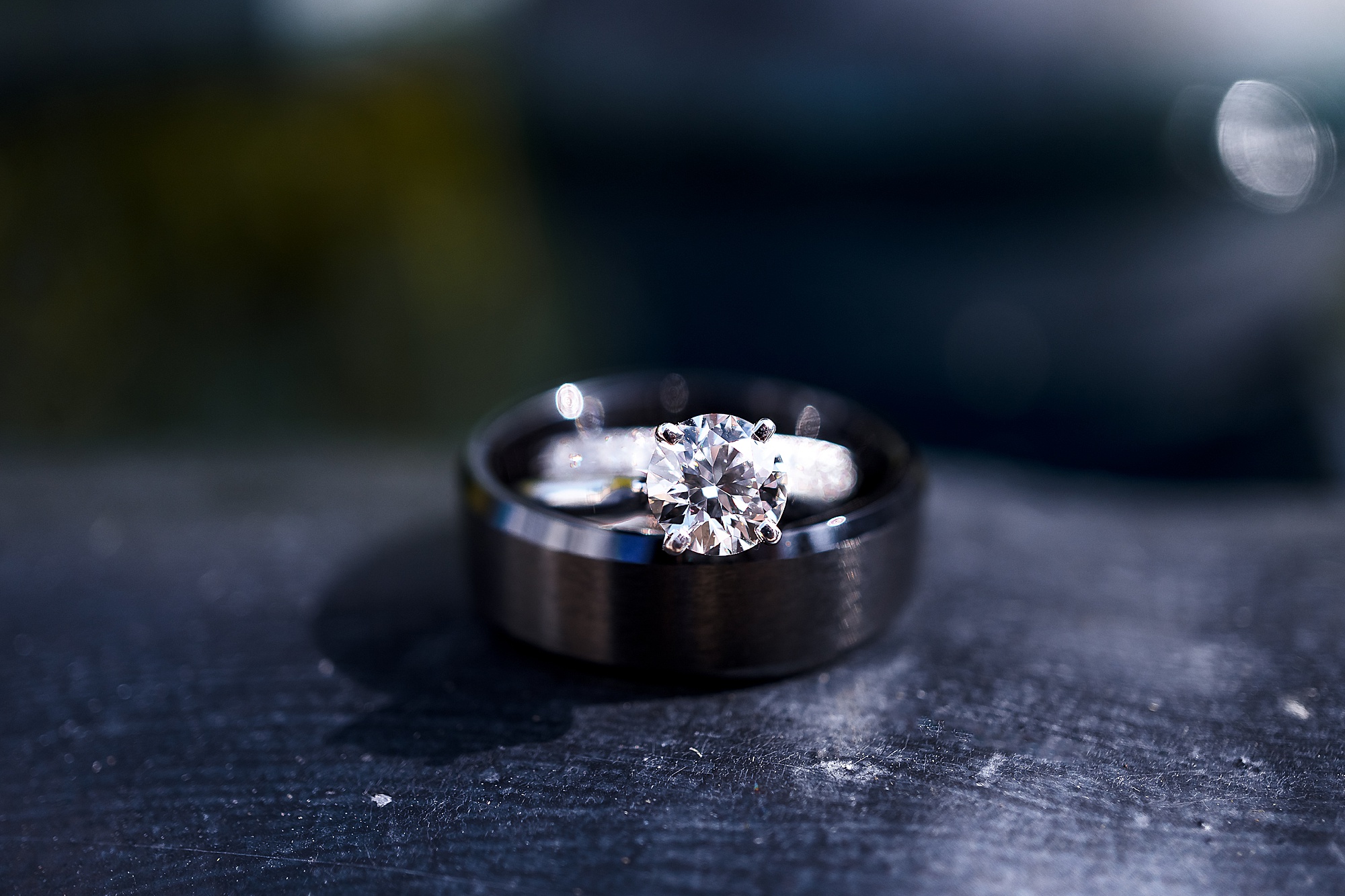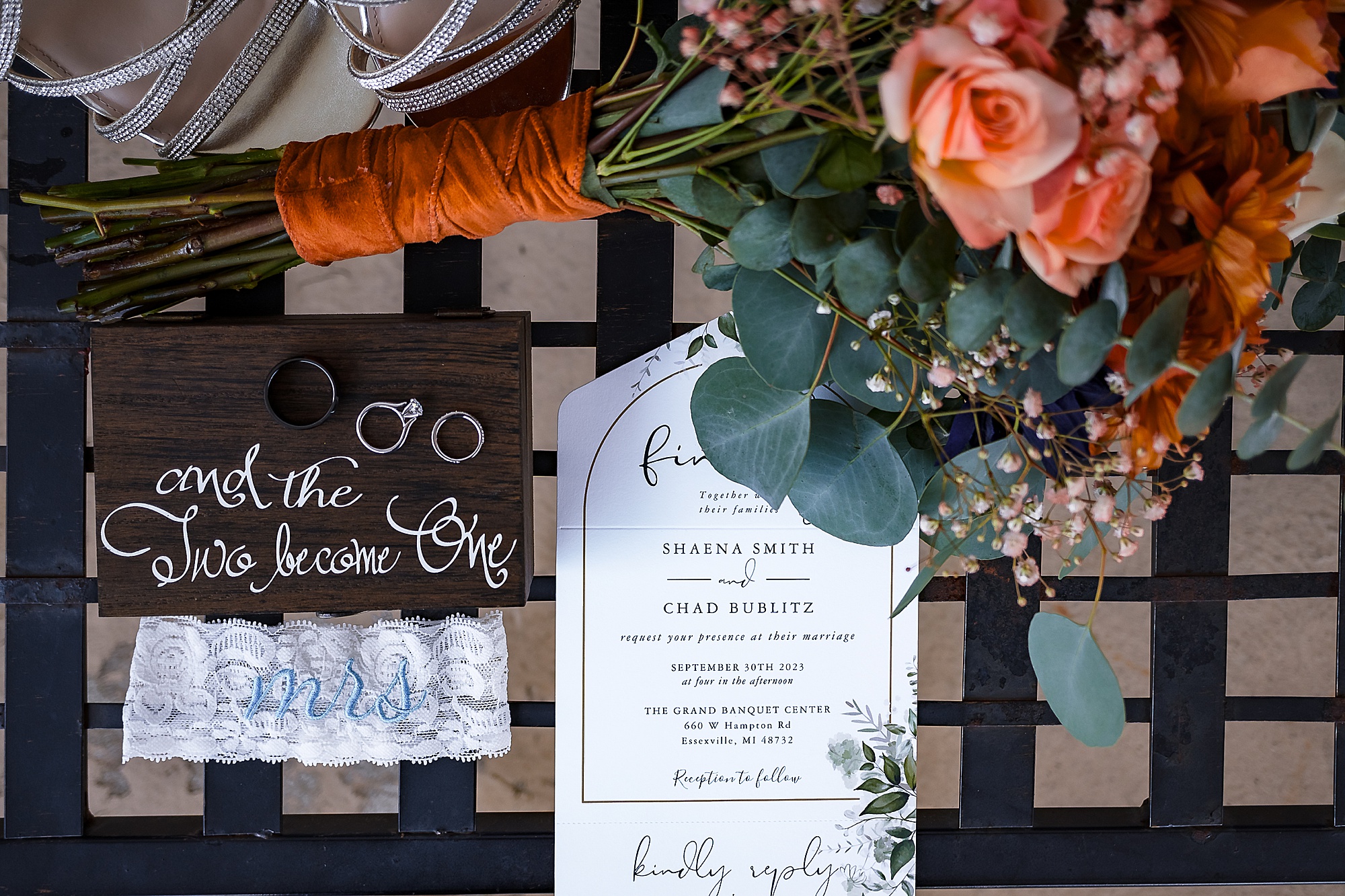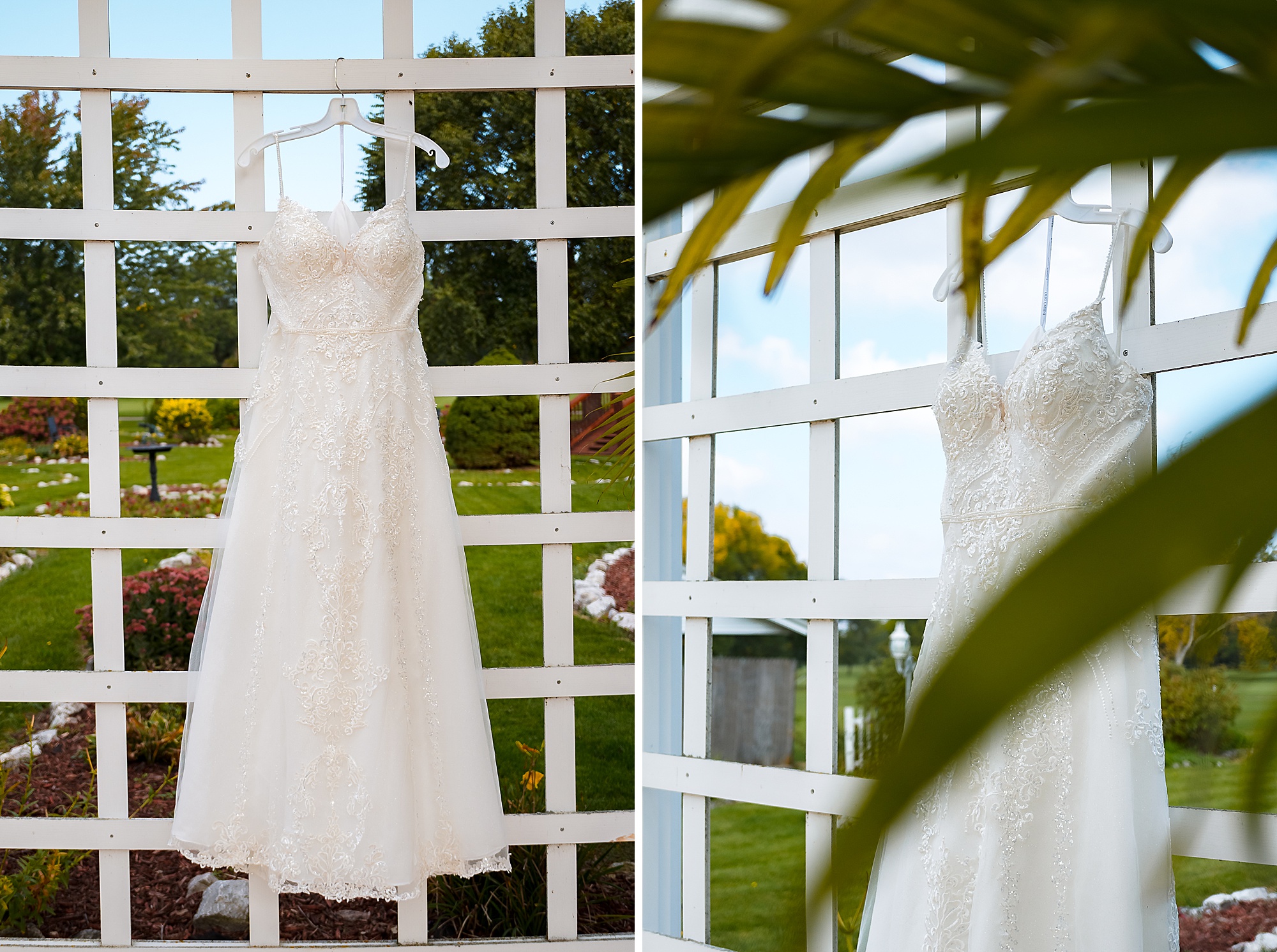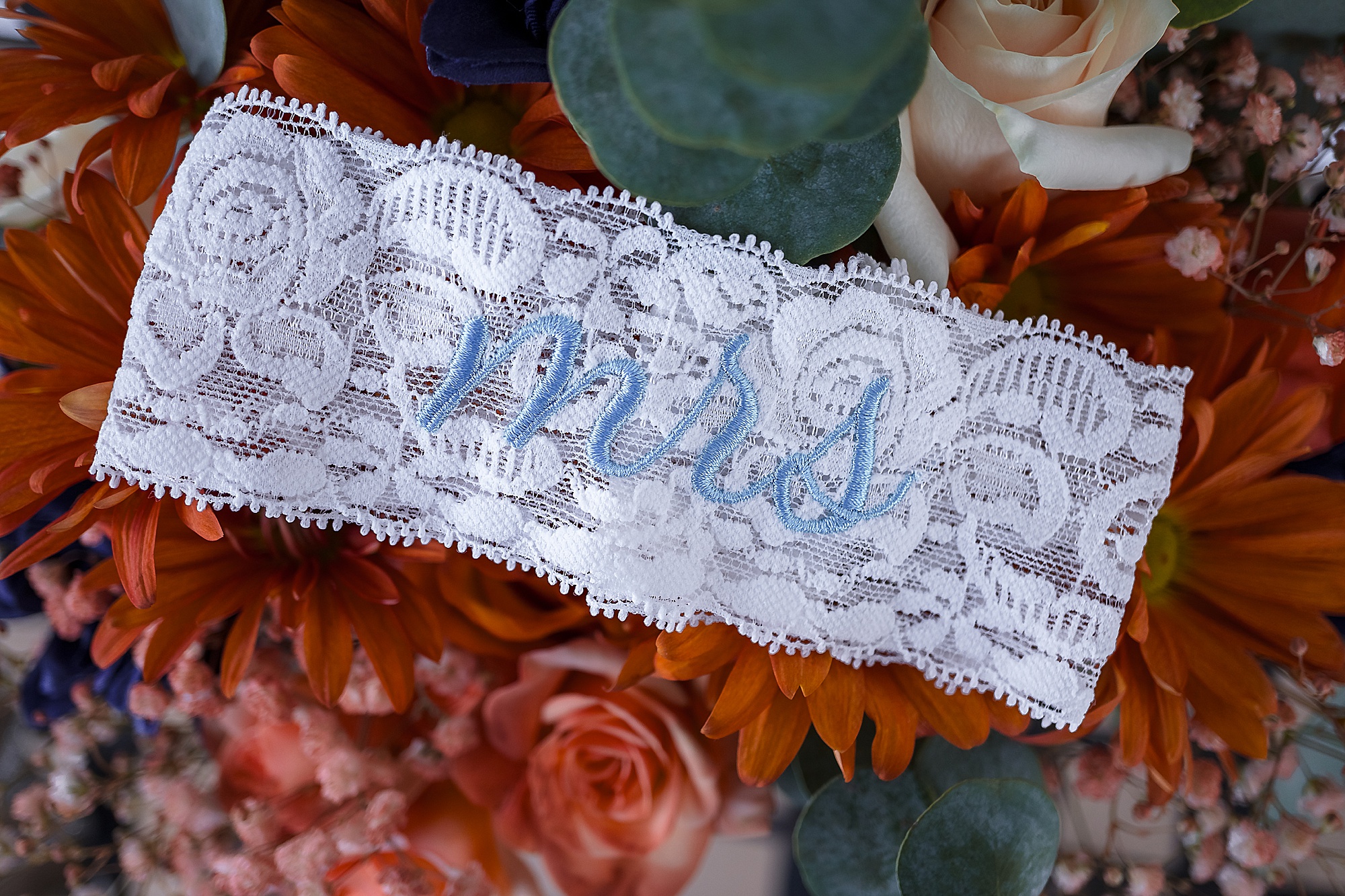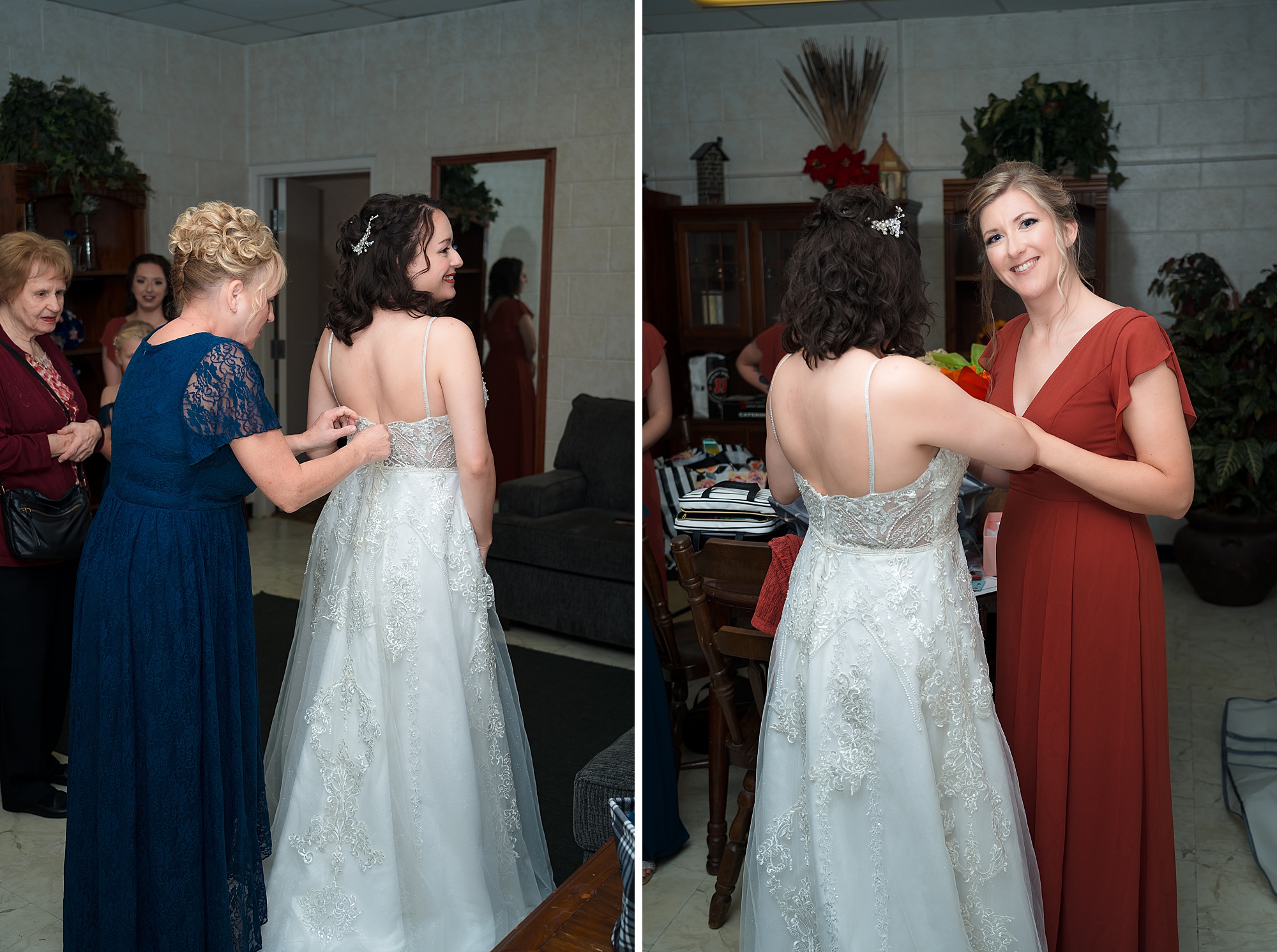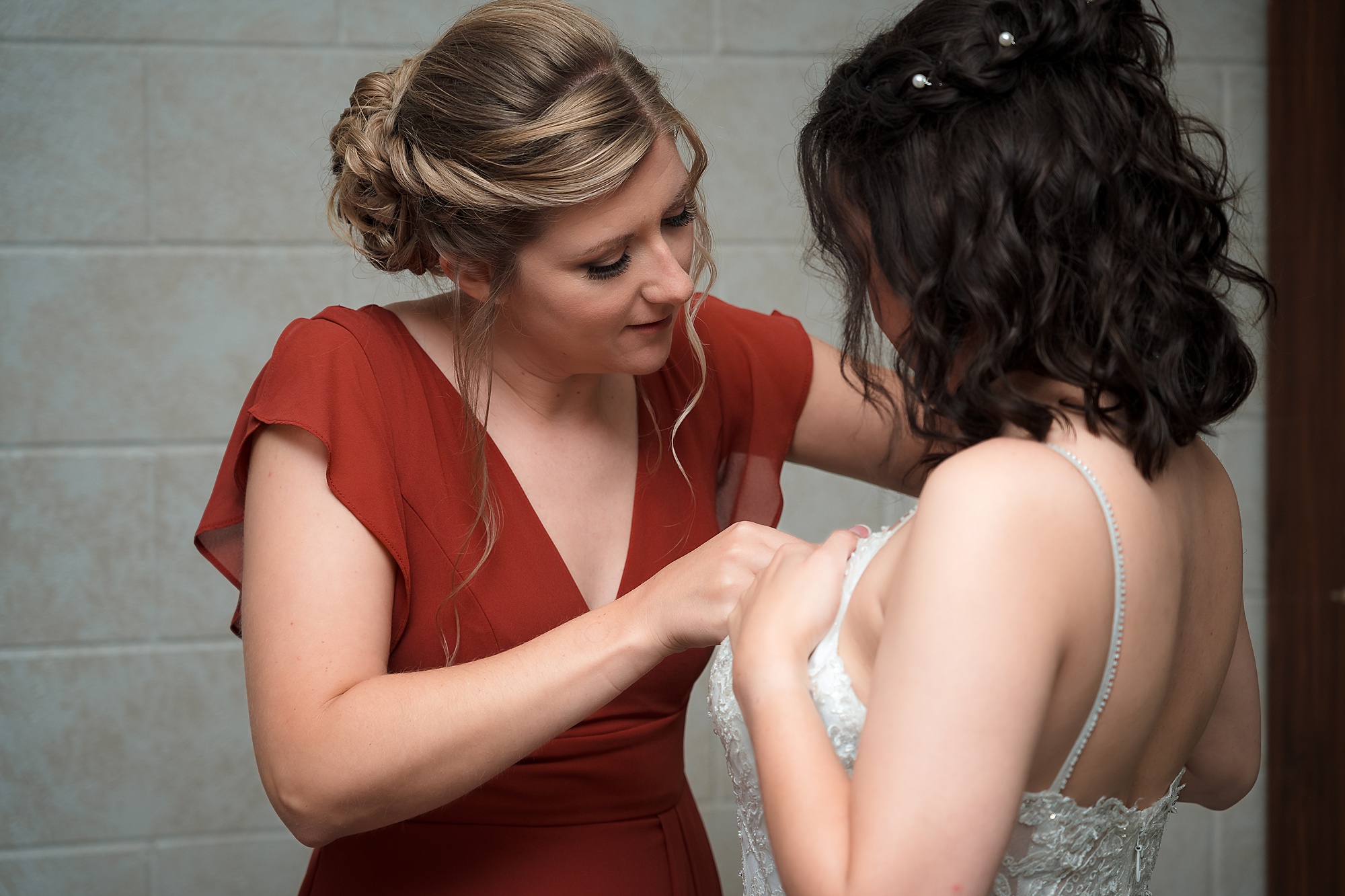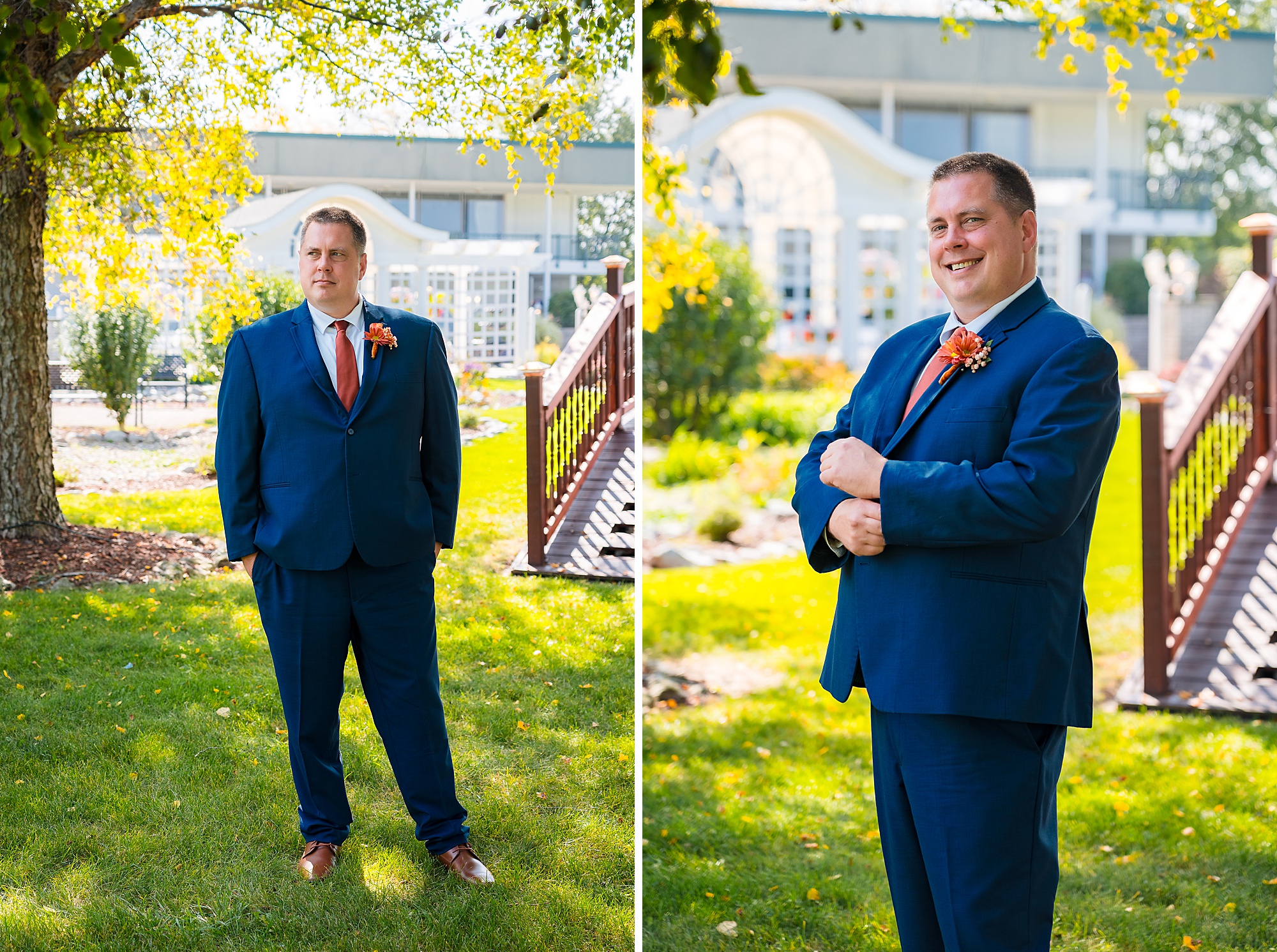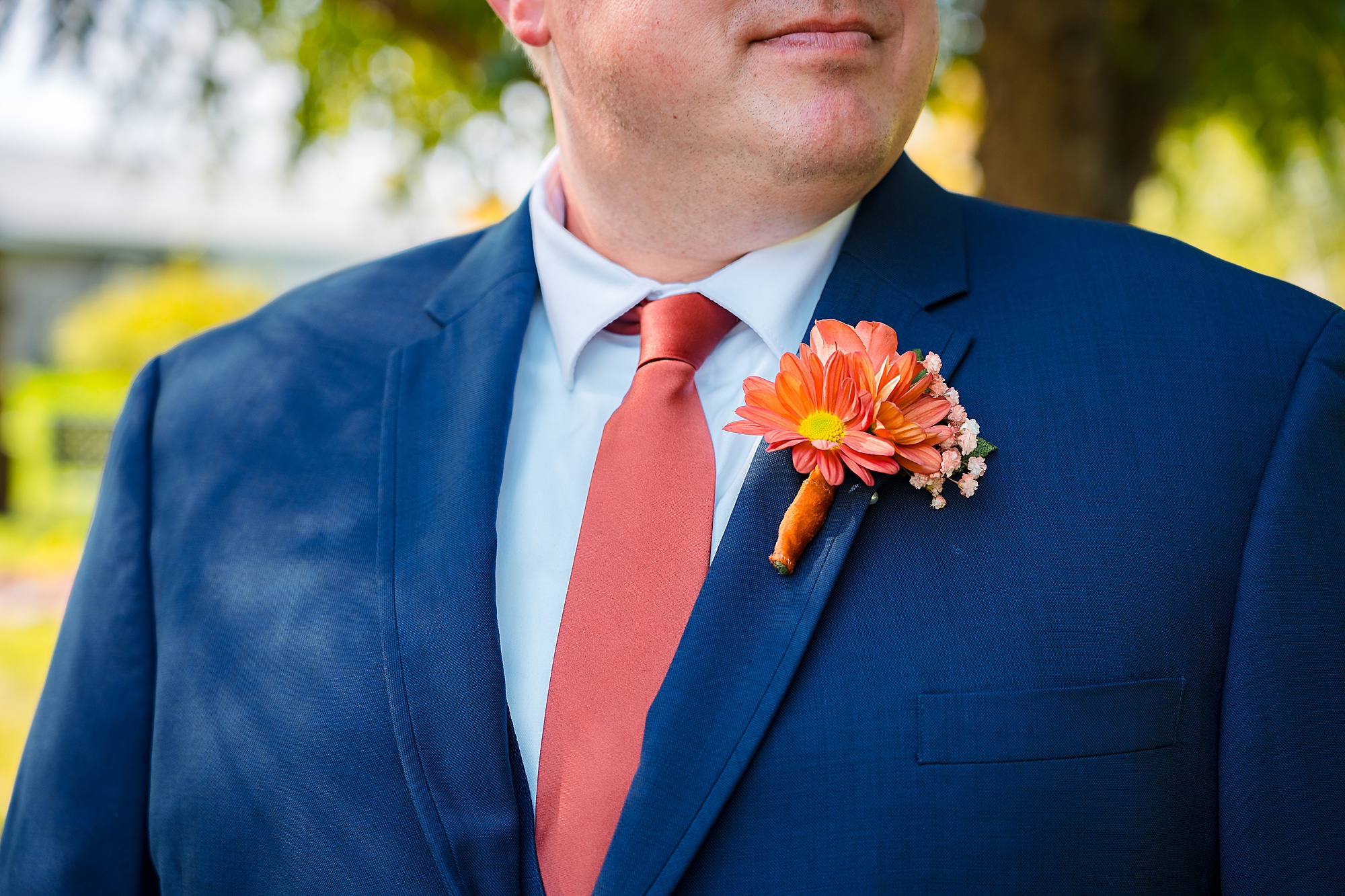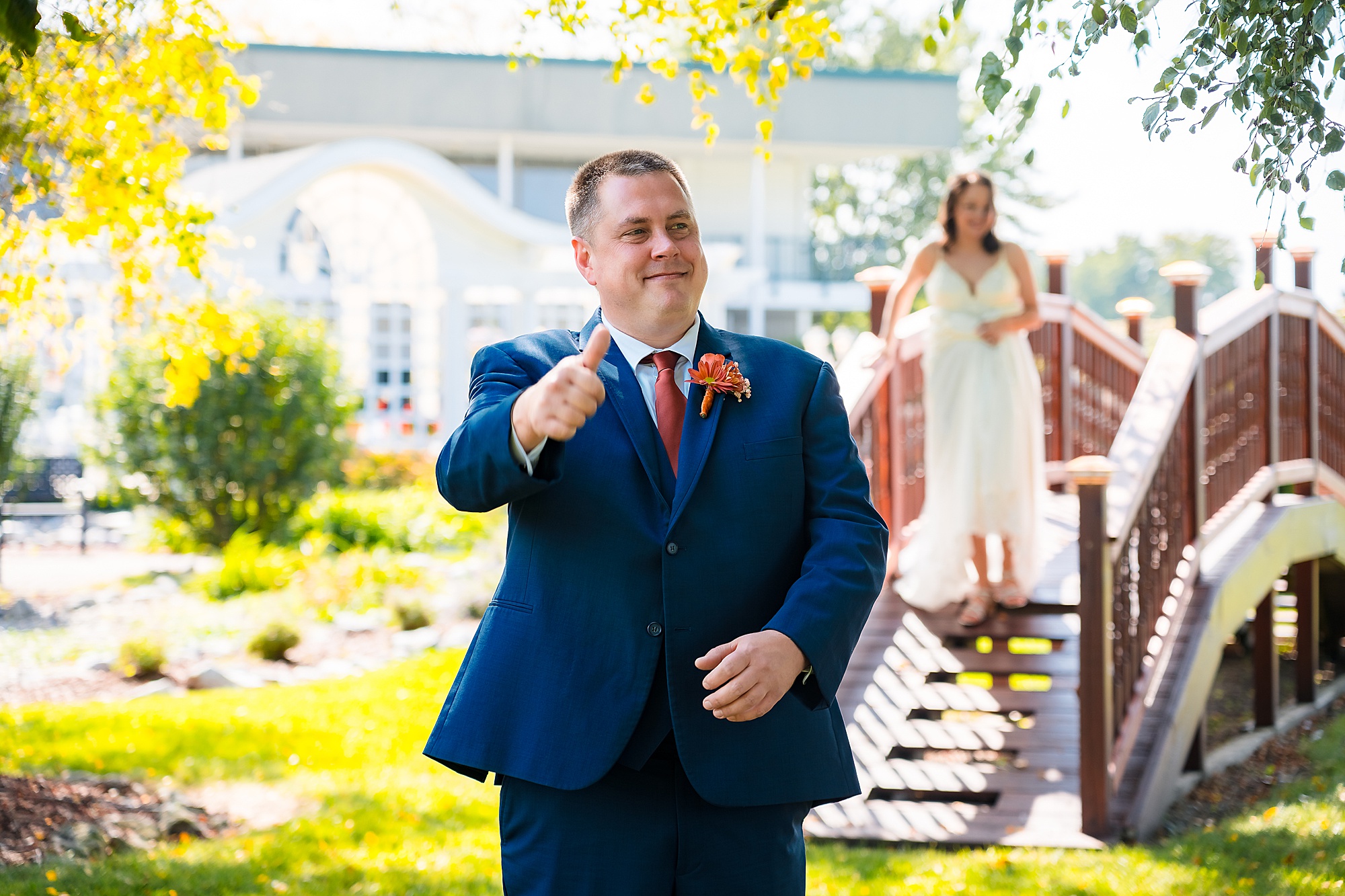 A little backstory: Chad knew Jayson (Shaena's moms husband) since they were kids. One night Shaena had family in town and planned to spend the evening with them. As she was getting ready to leave, she noticed this cute guy in the garage. Something told her to stay and hang out a little longer. They talked for a bit, took a family photo and parted ways. Shaena was very confused as to why Chad was even there since it was a family event. To this day no one knows why he was the only non family member there. The next day, Jayson texted Shaena from her moms phone, played matchmaker and it's been love ever since.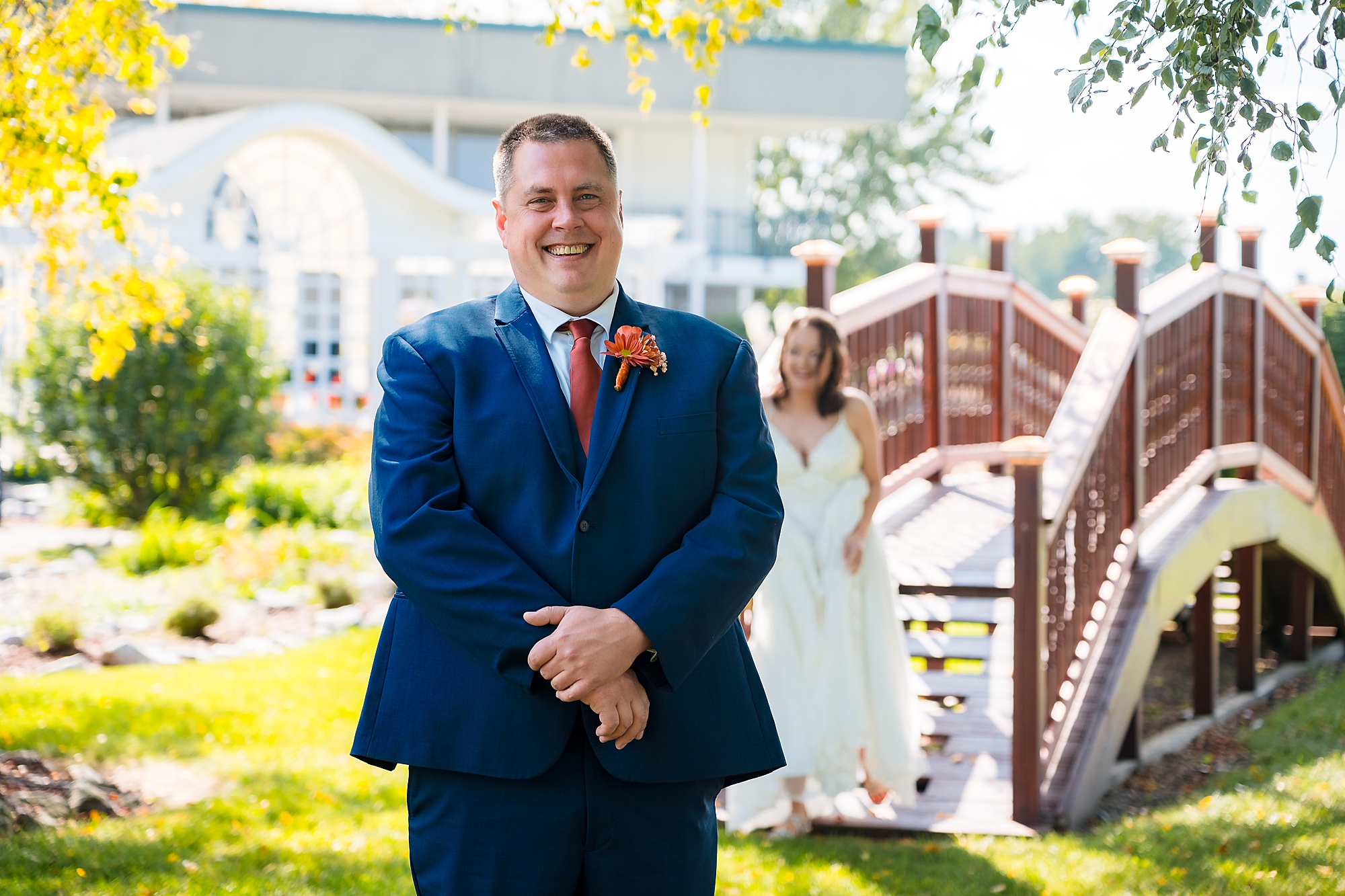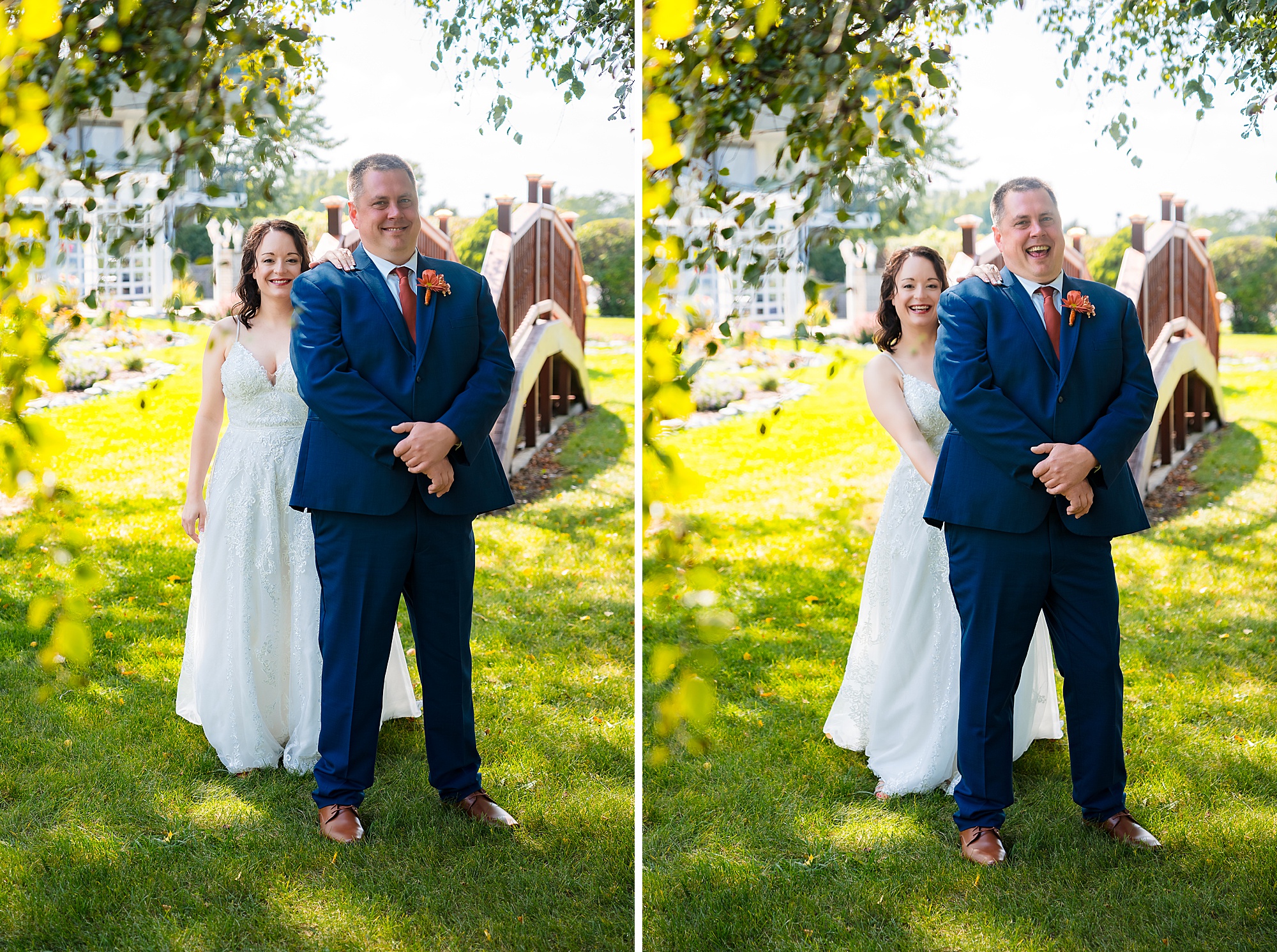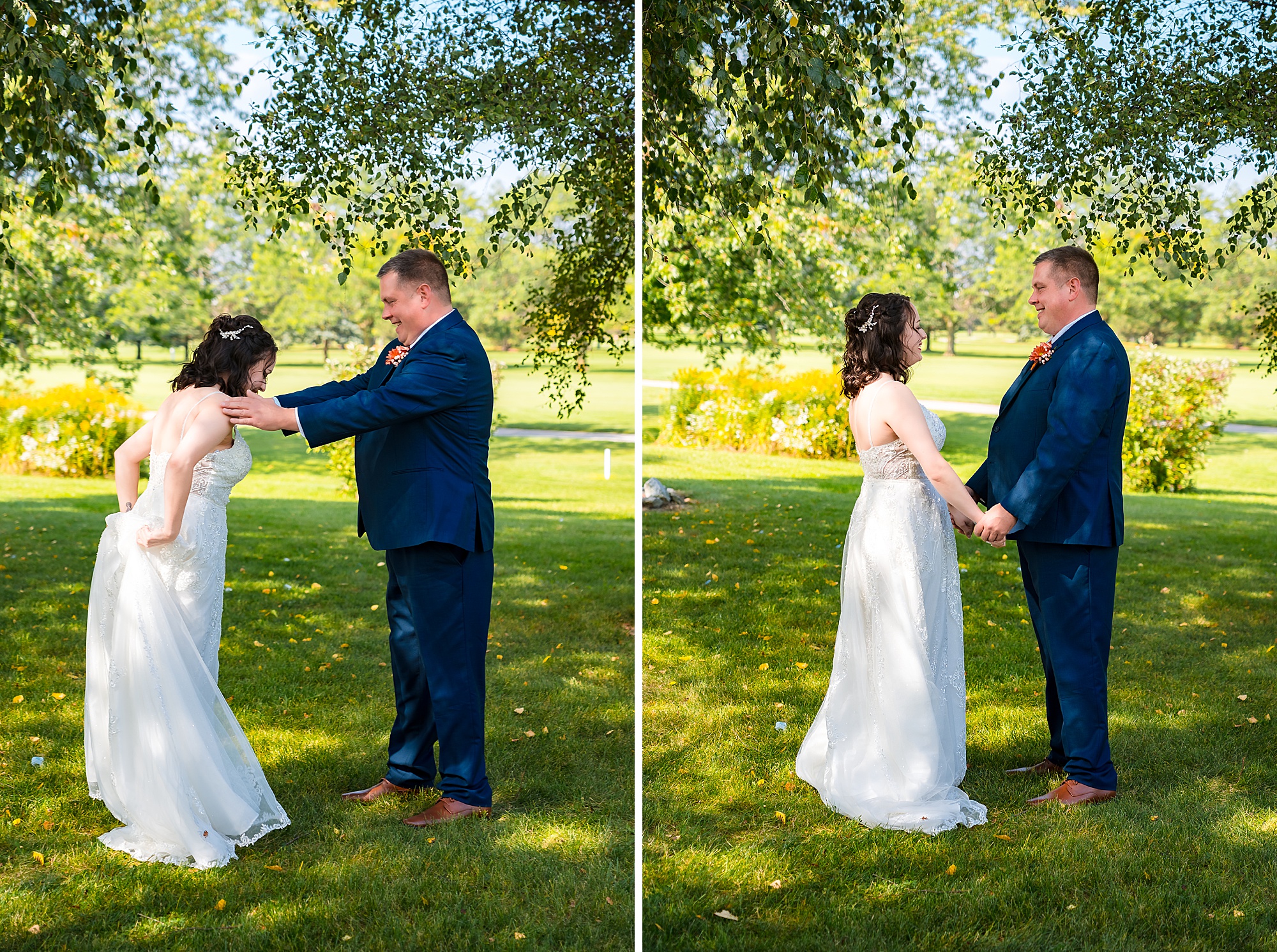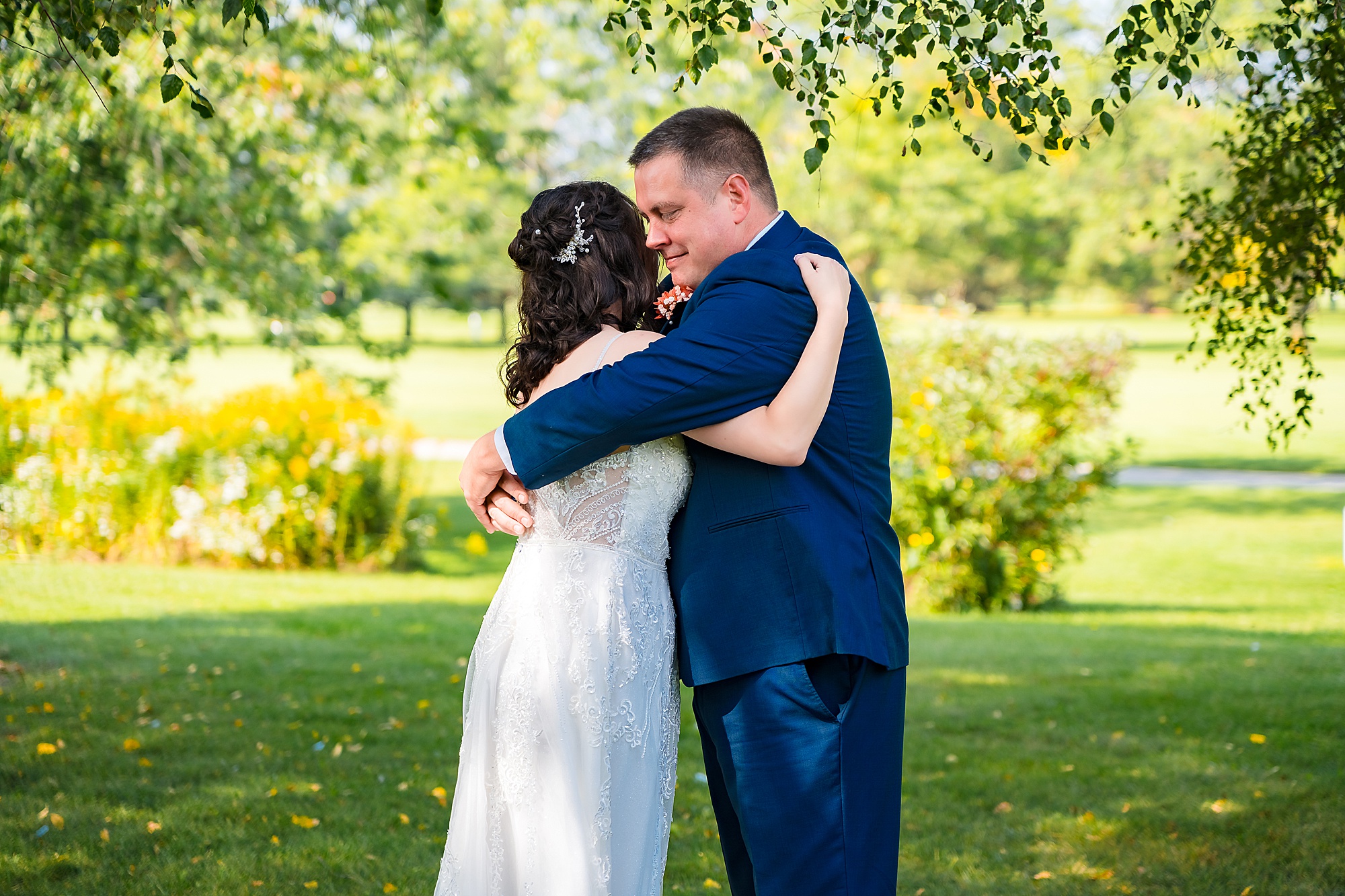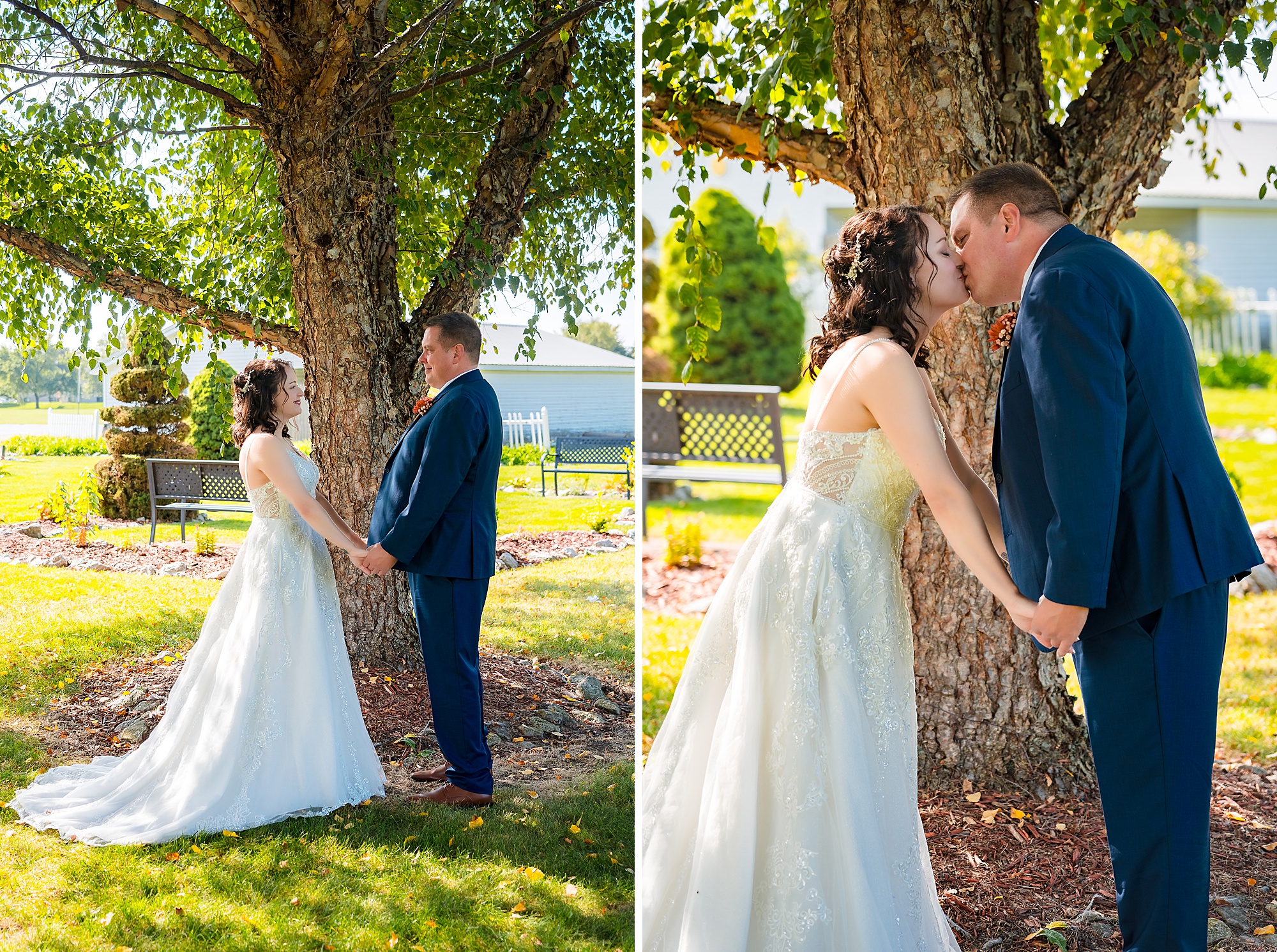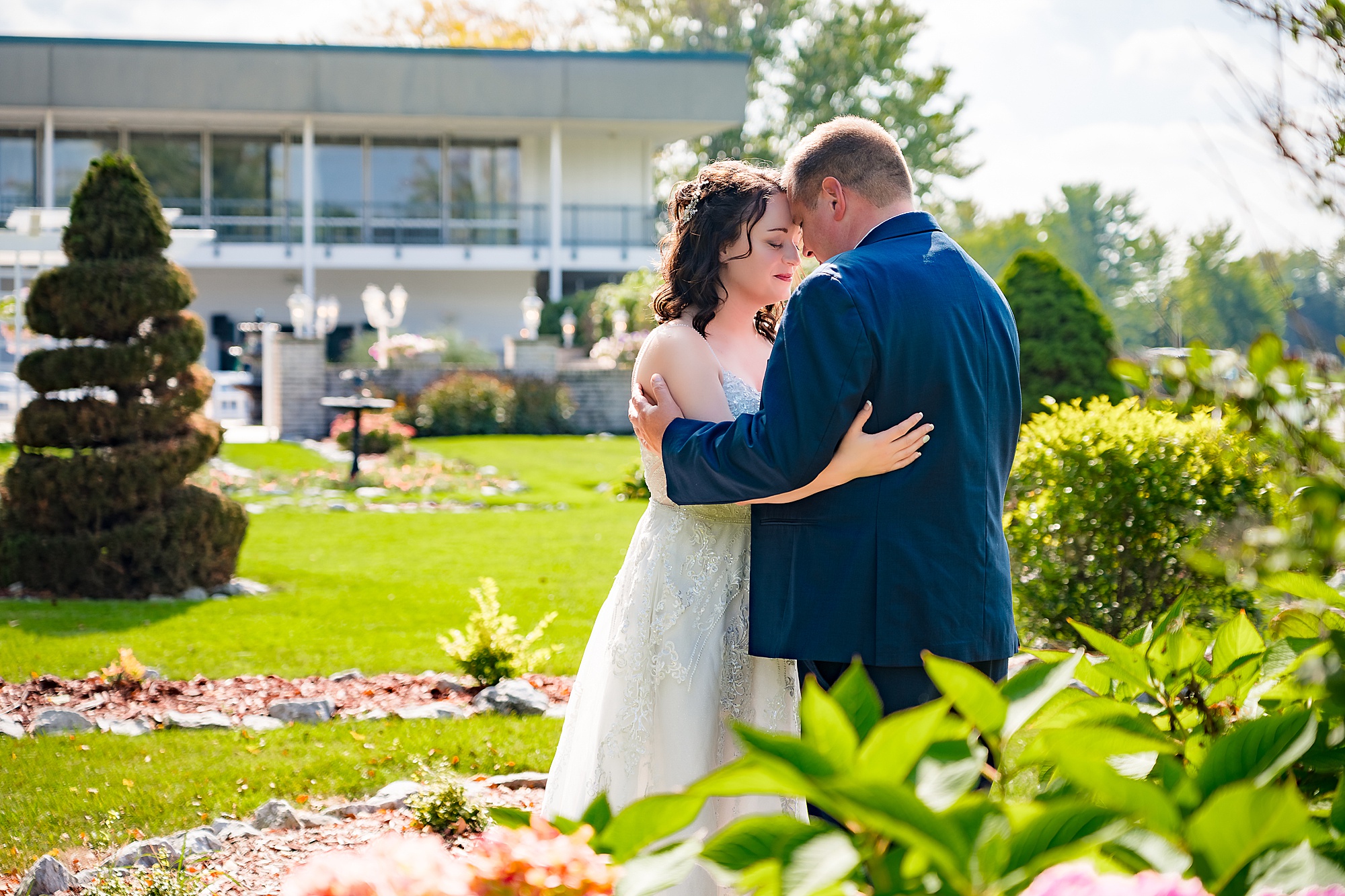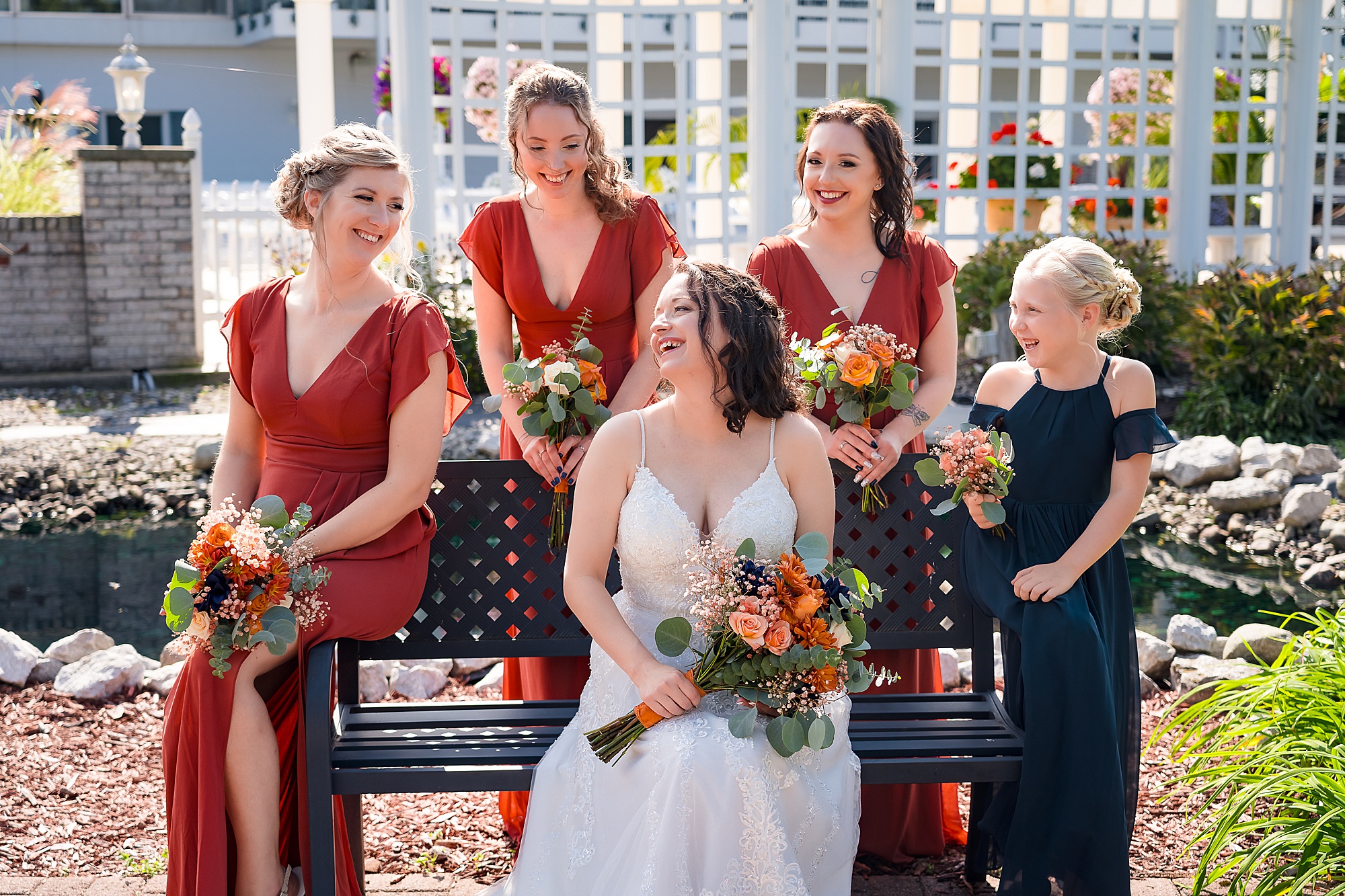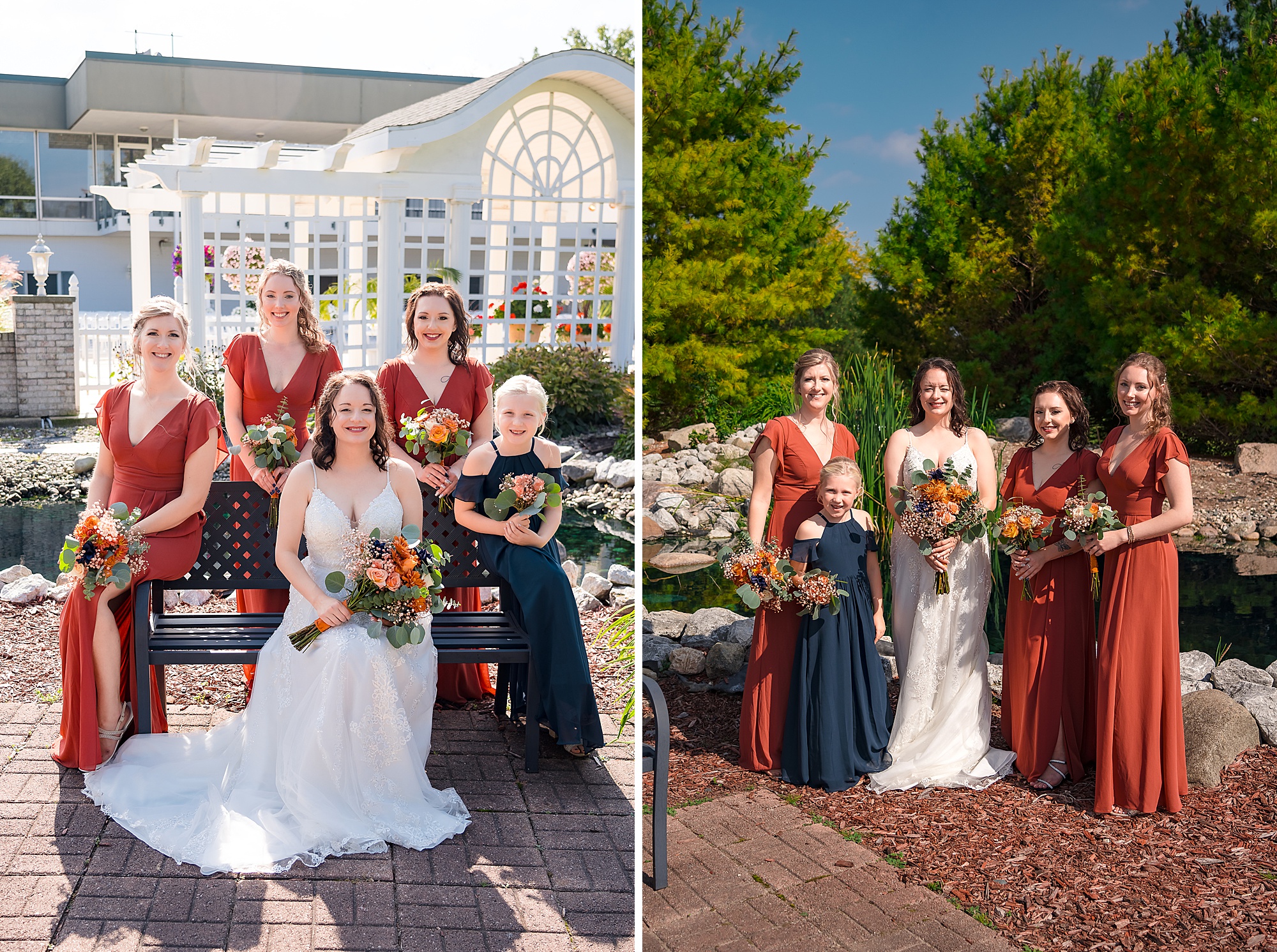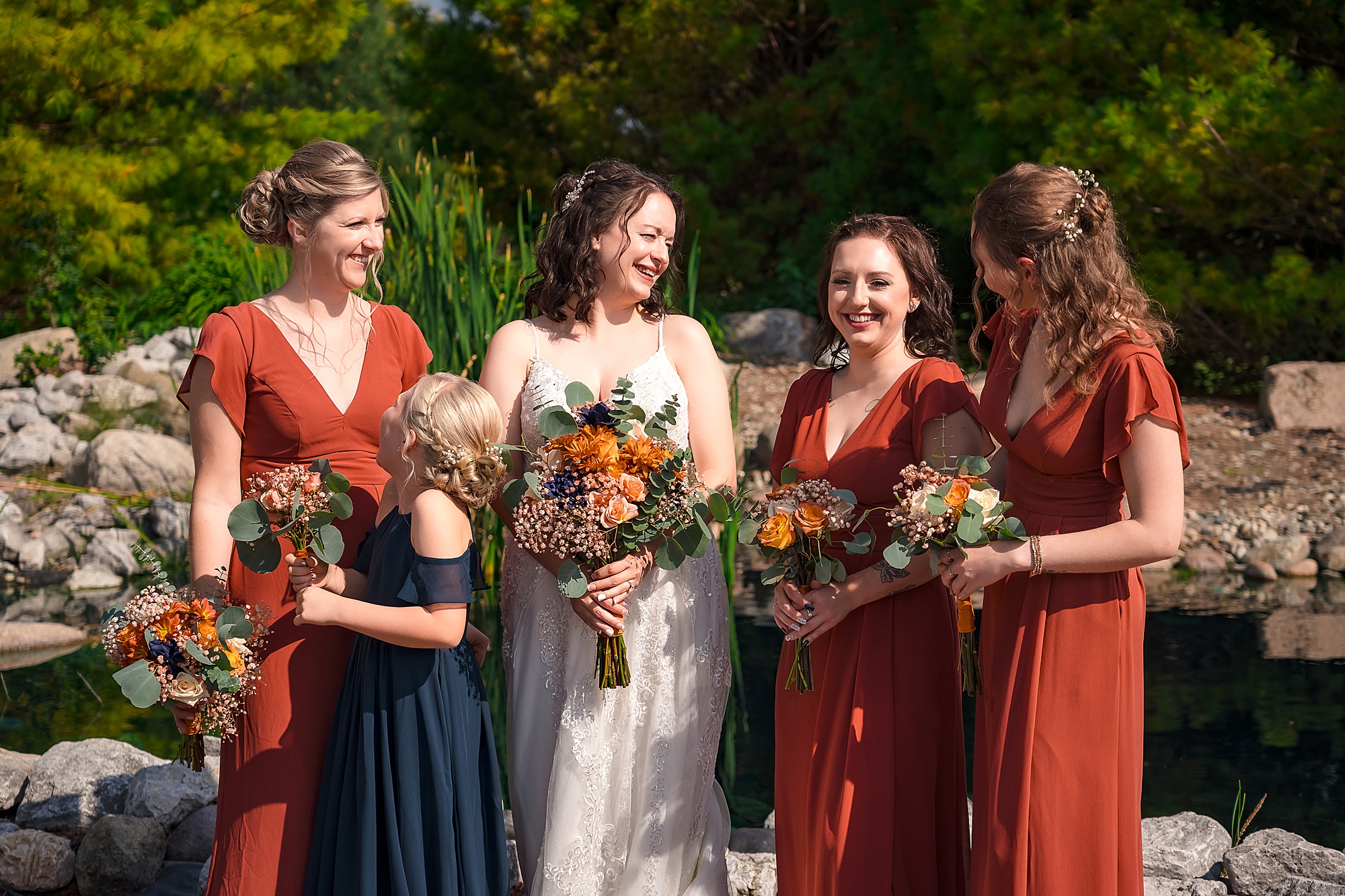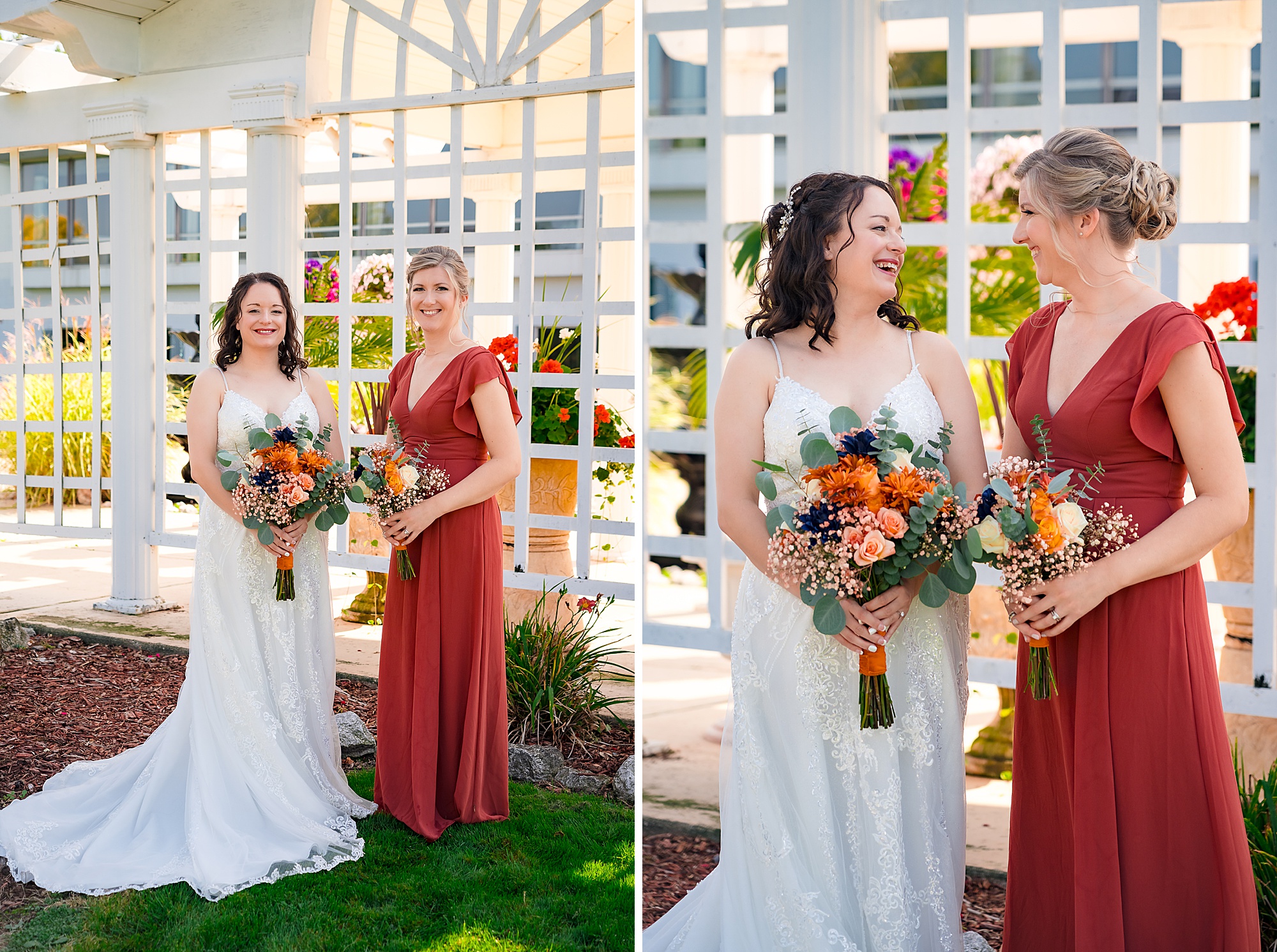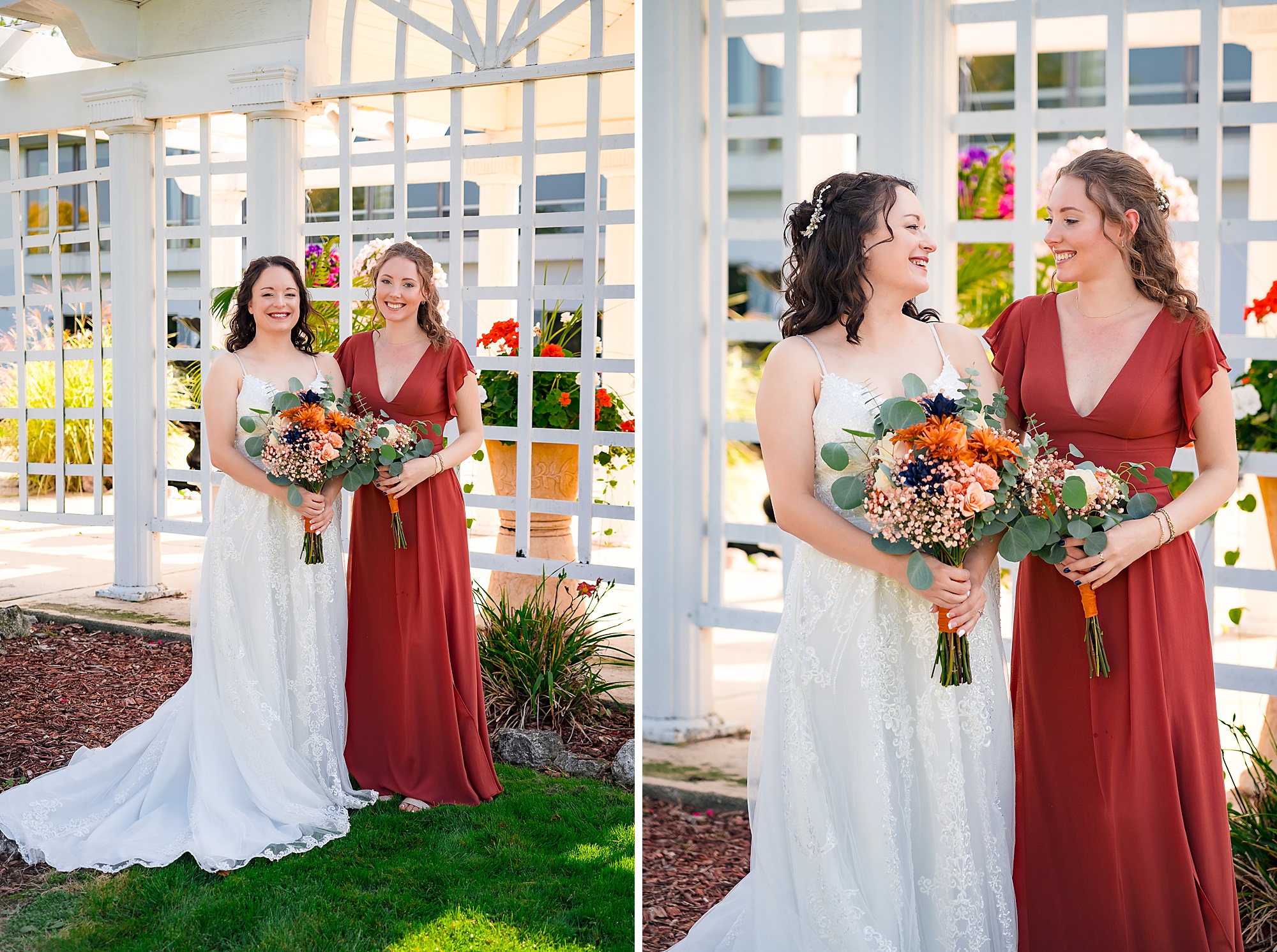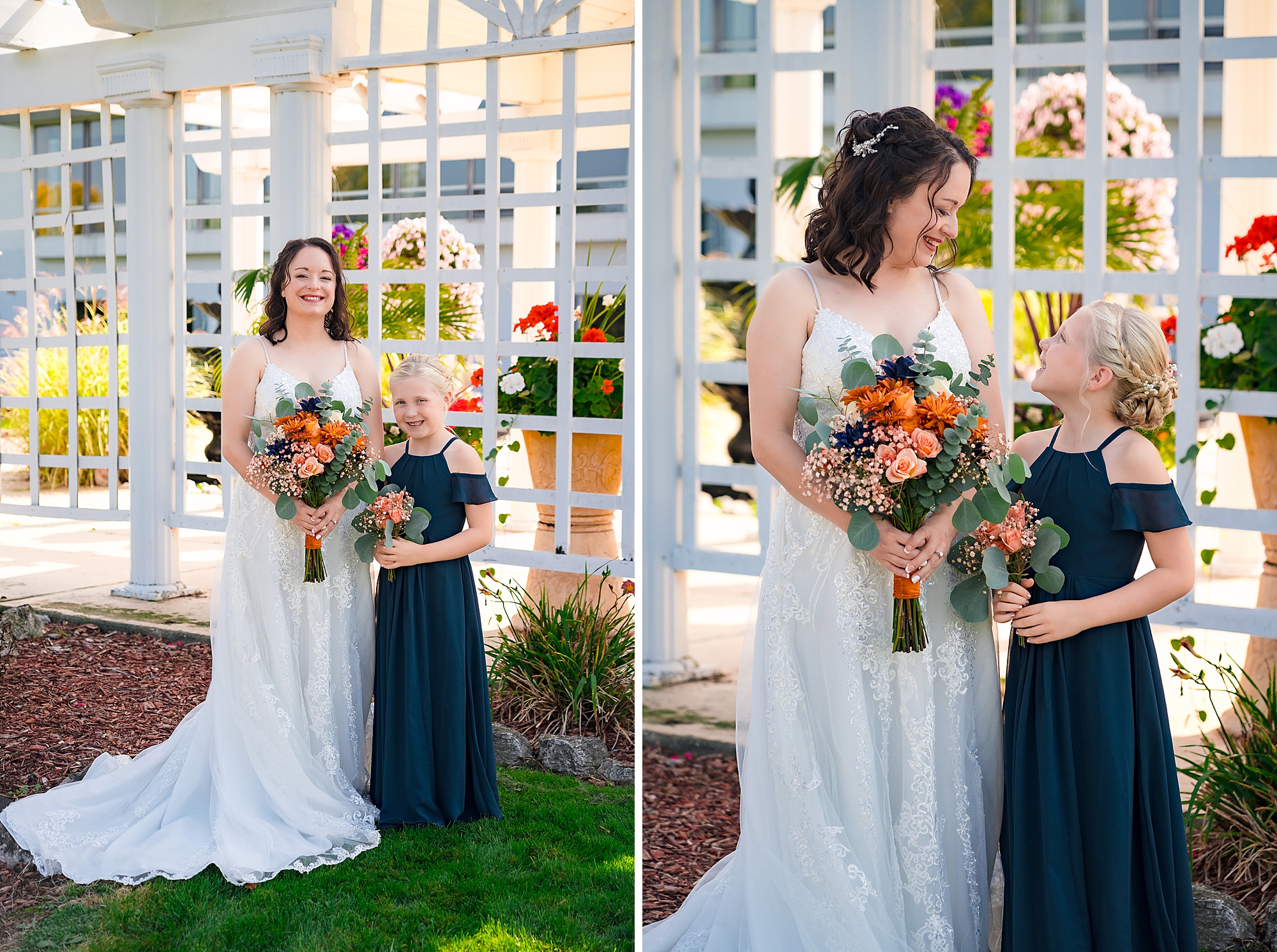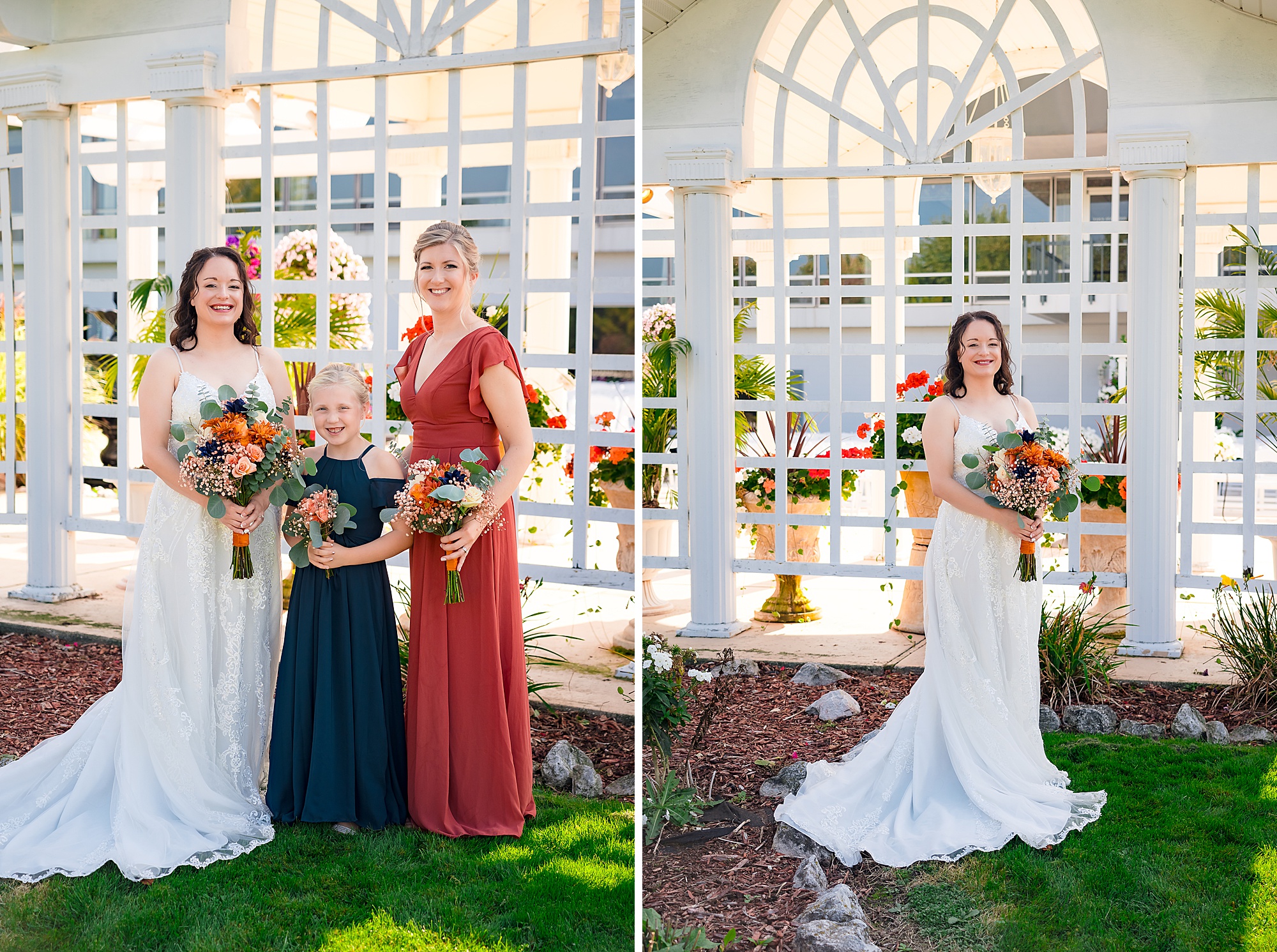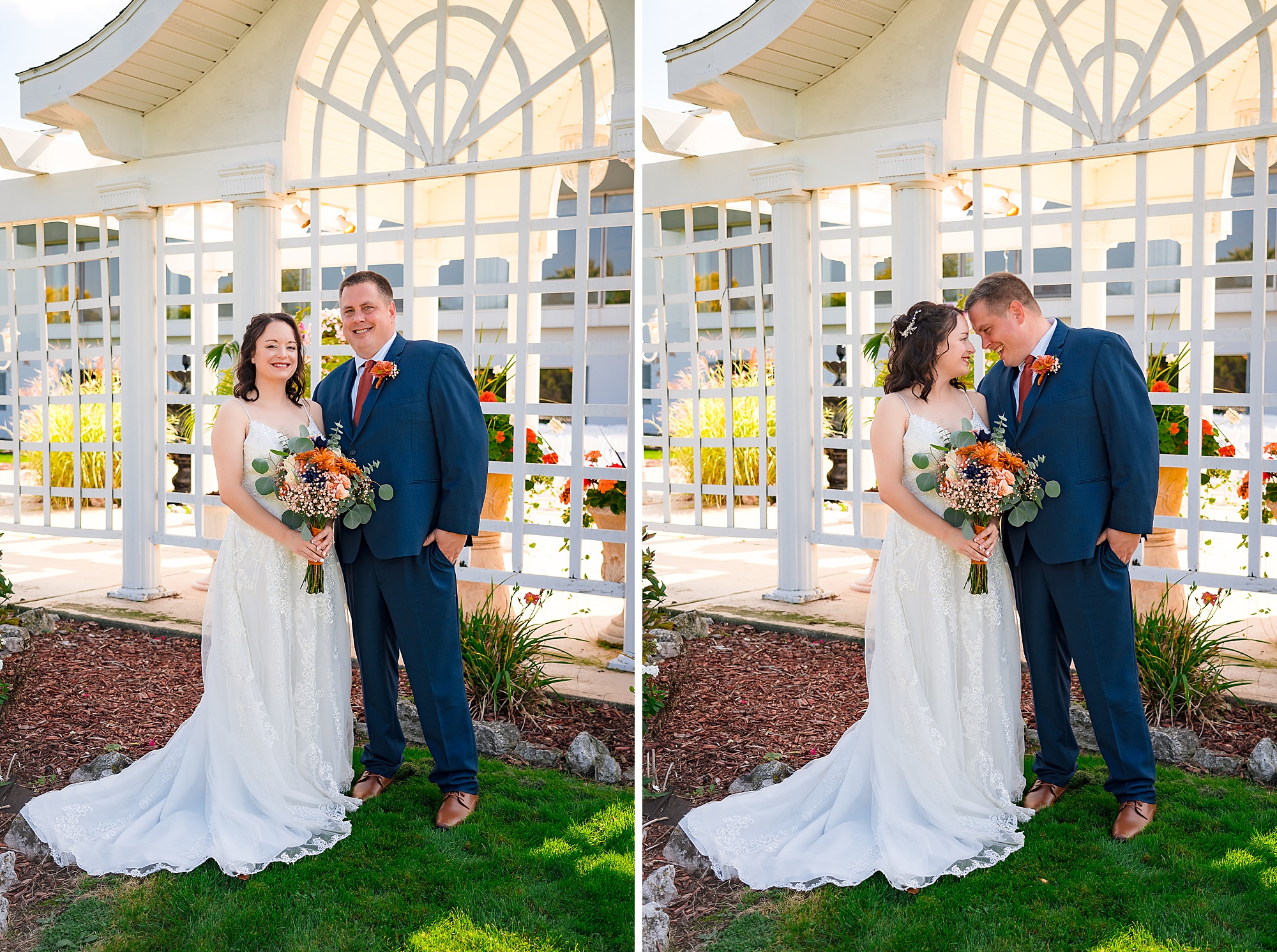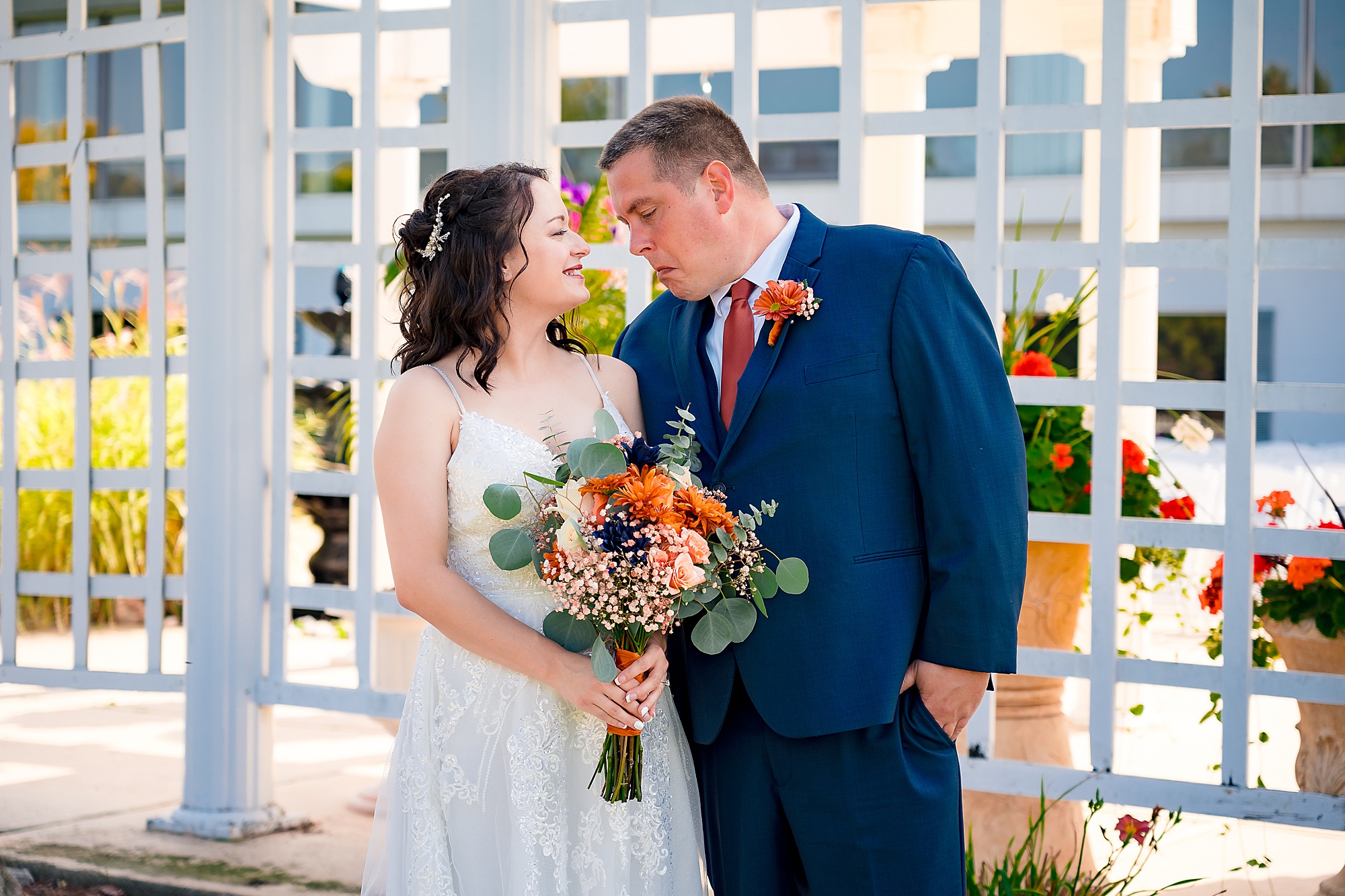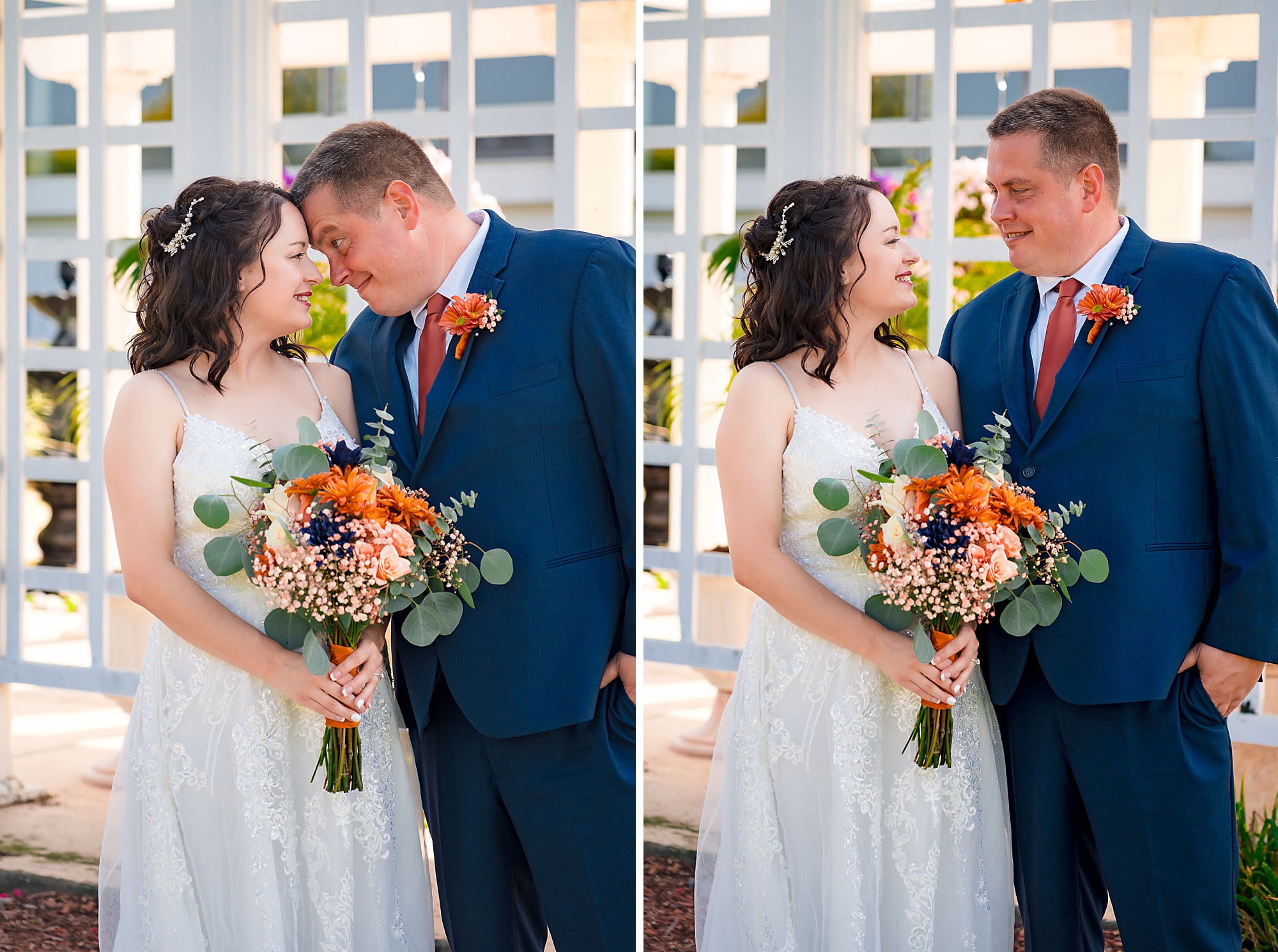 How long did you know each other before tying the knot?
8 very very long years of waiting!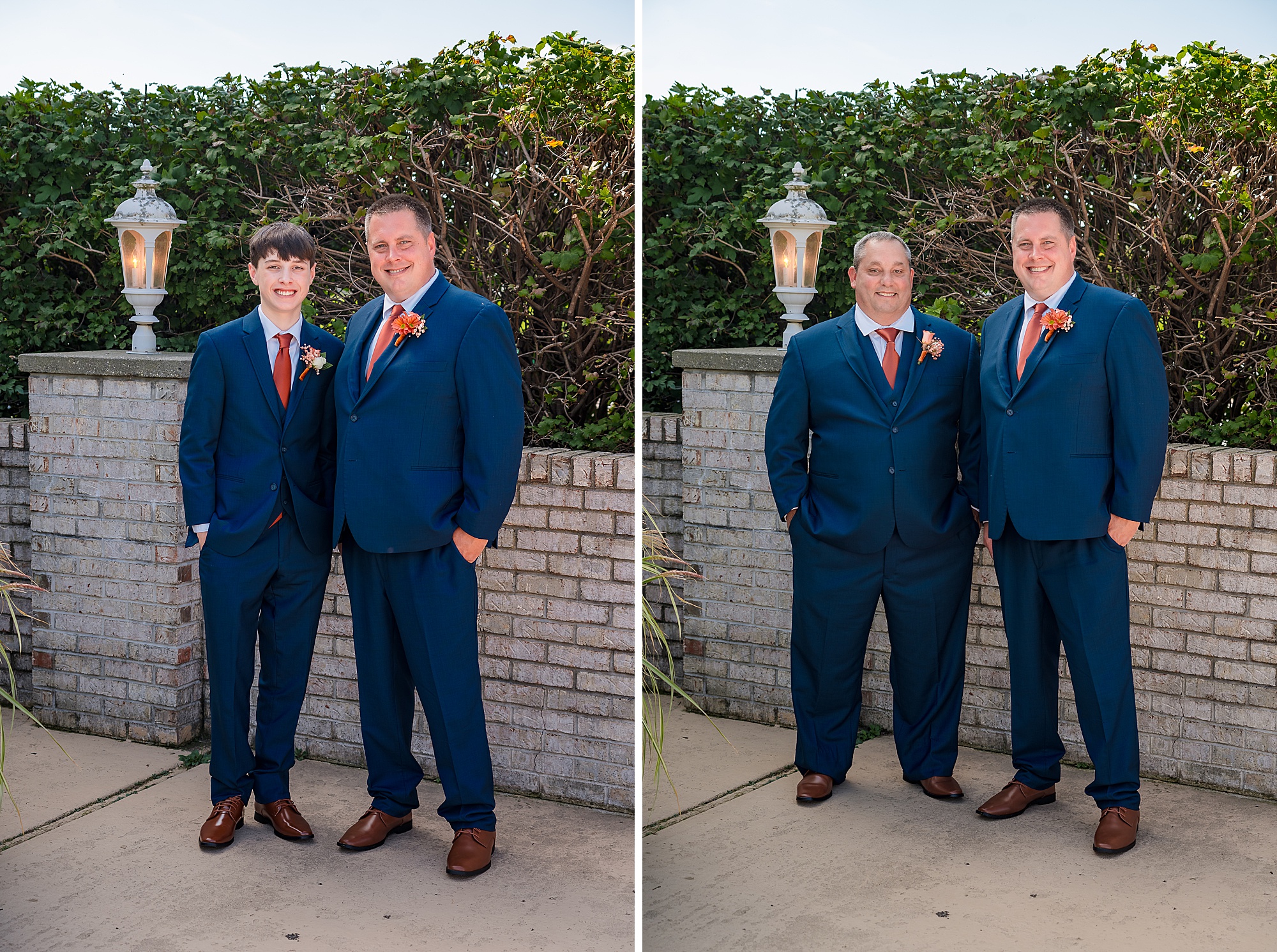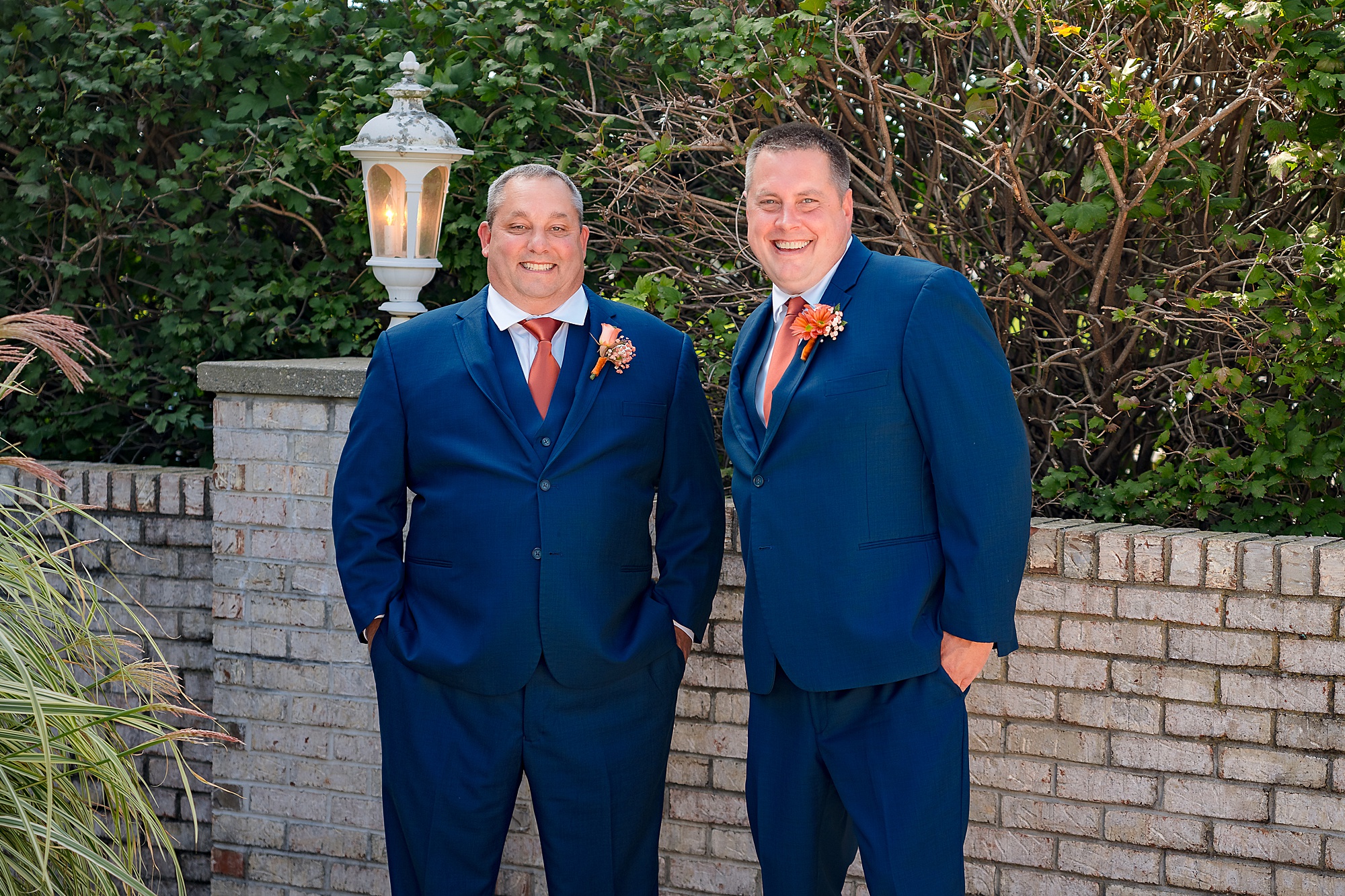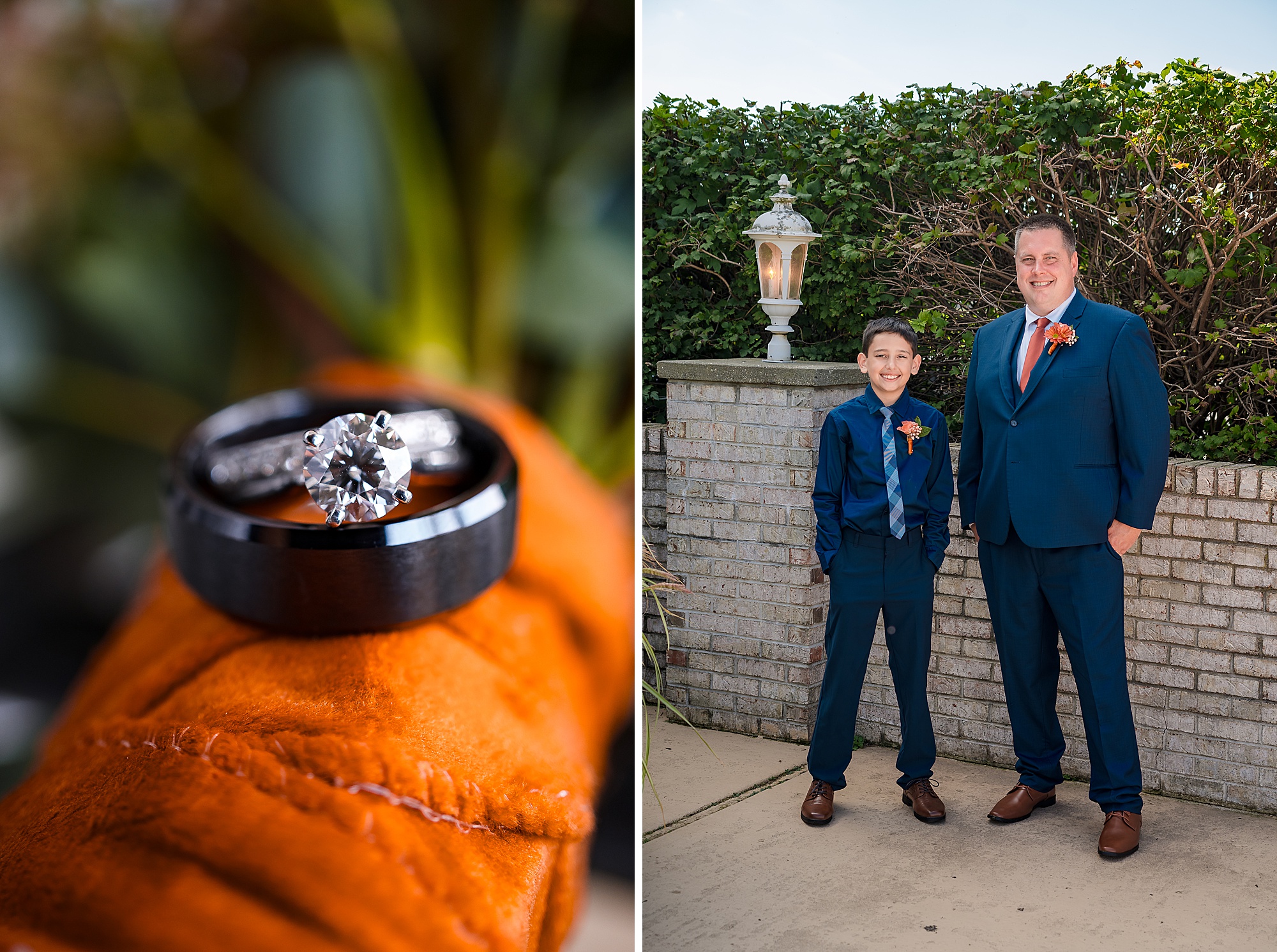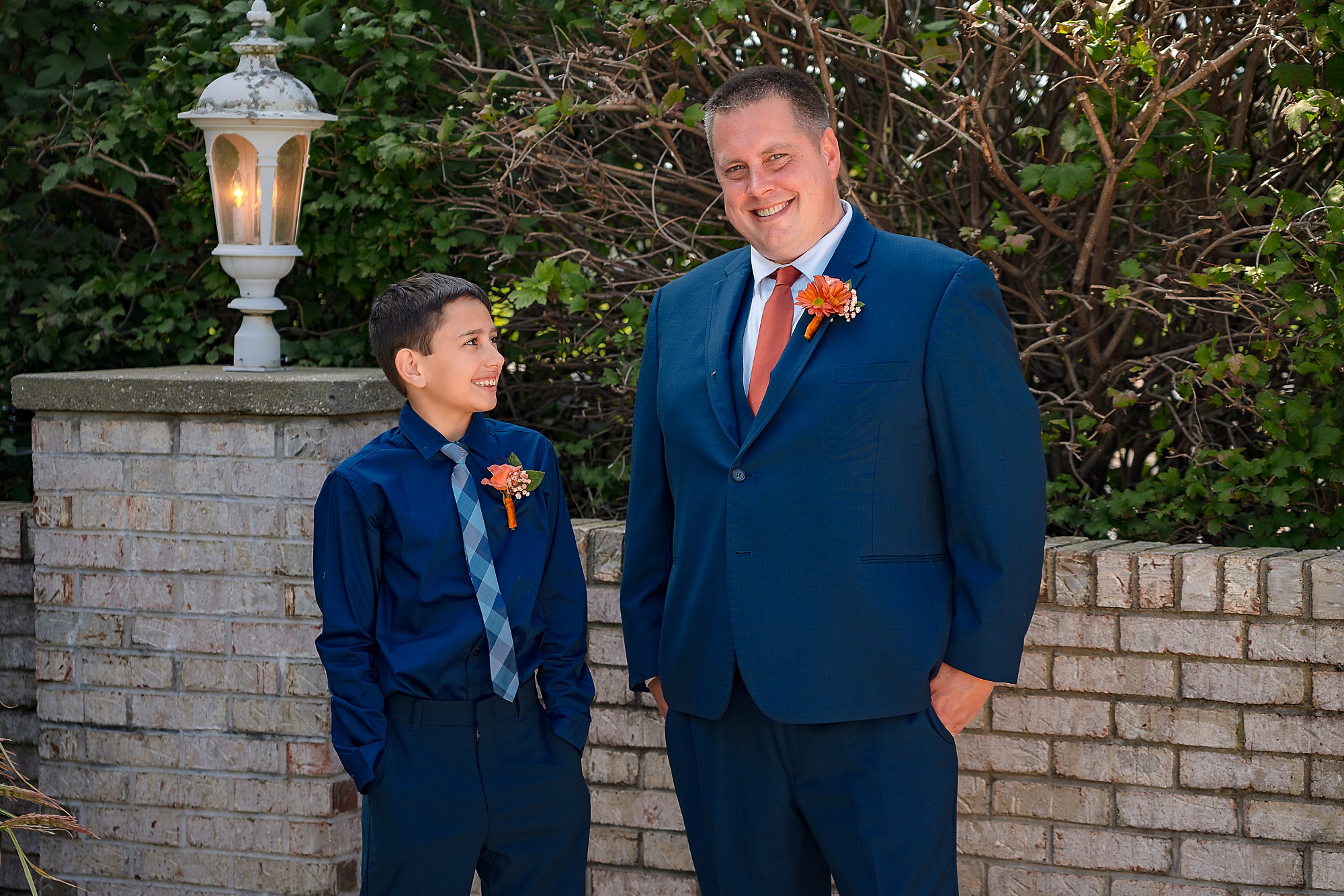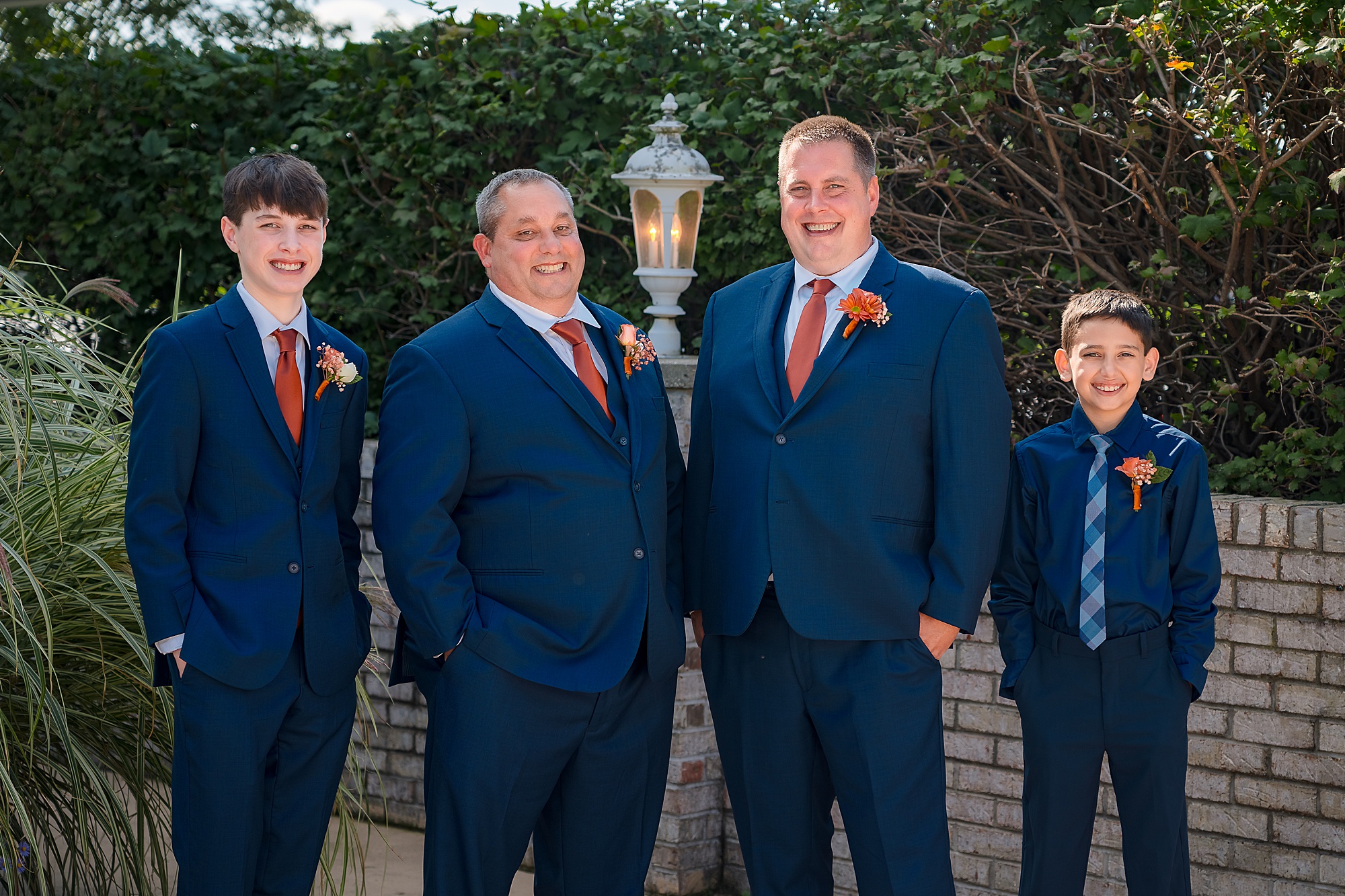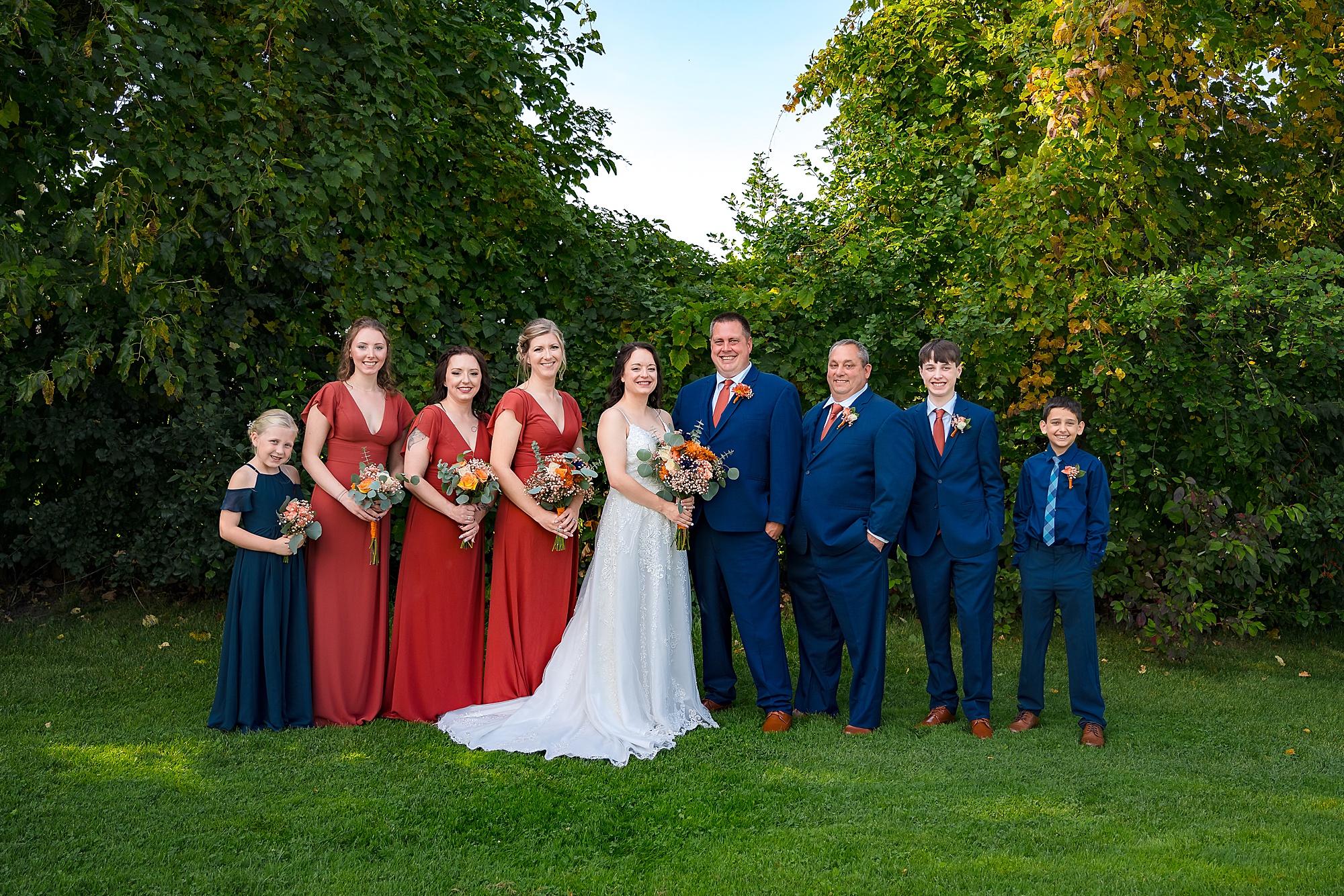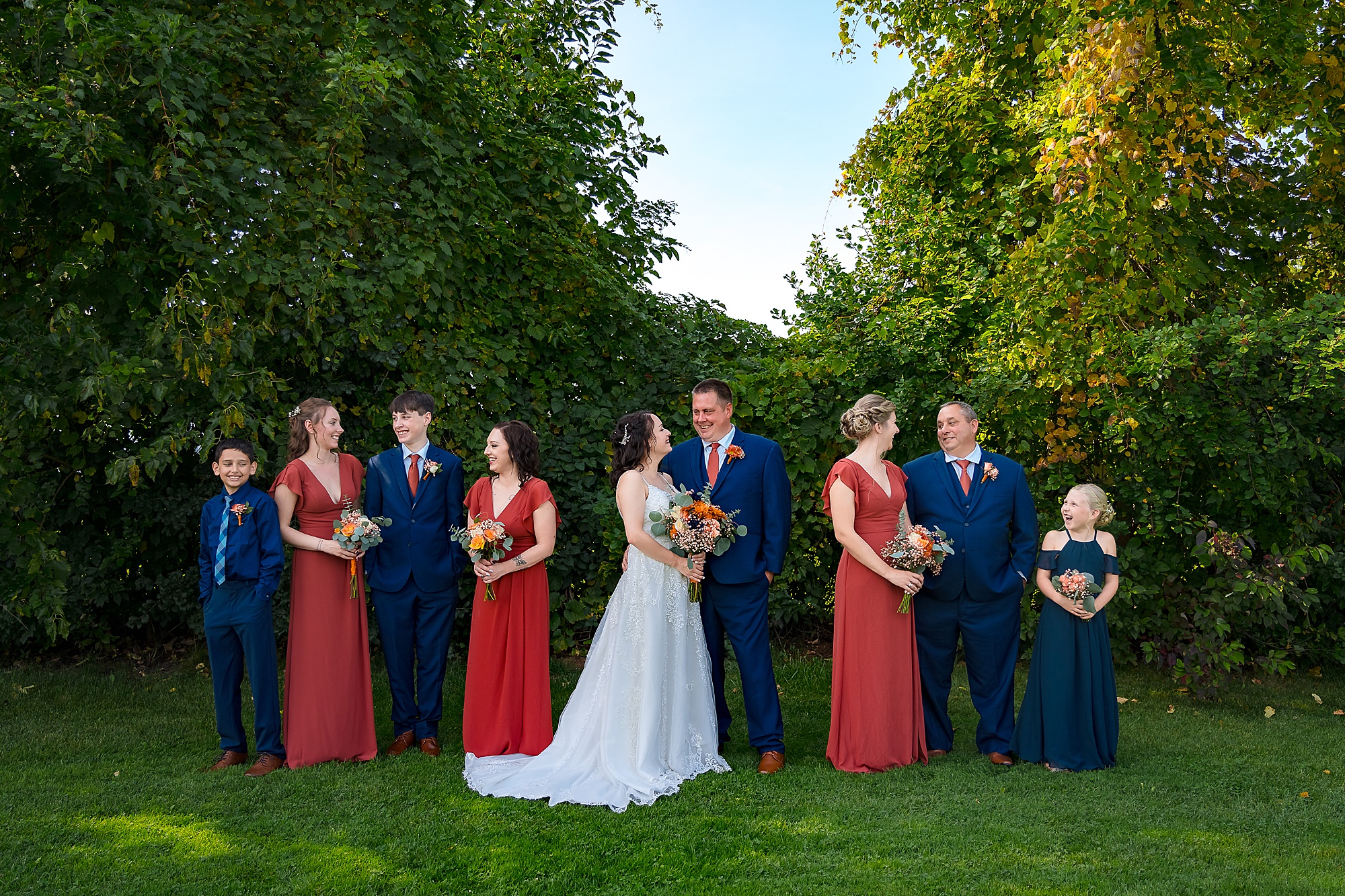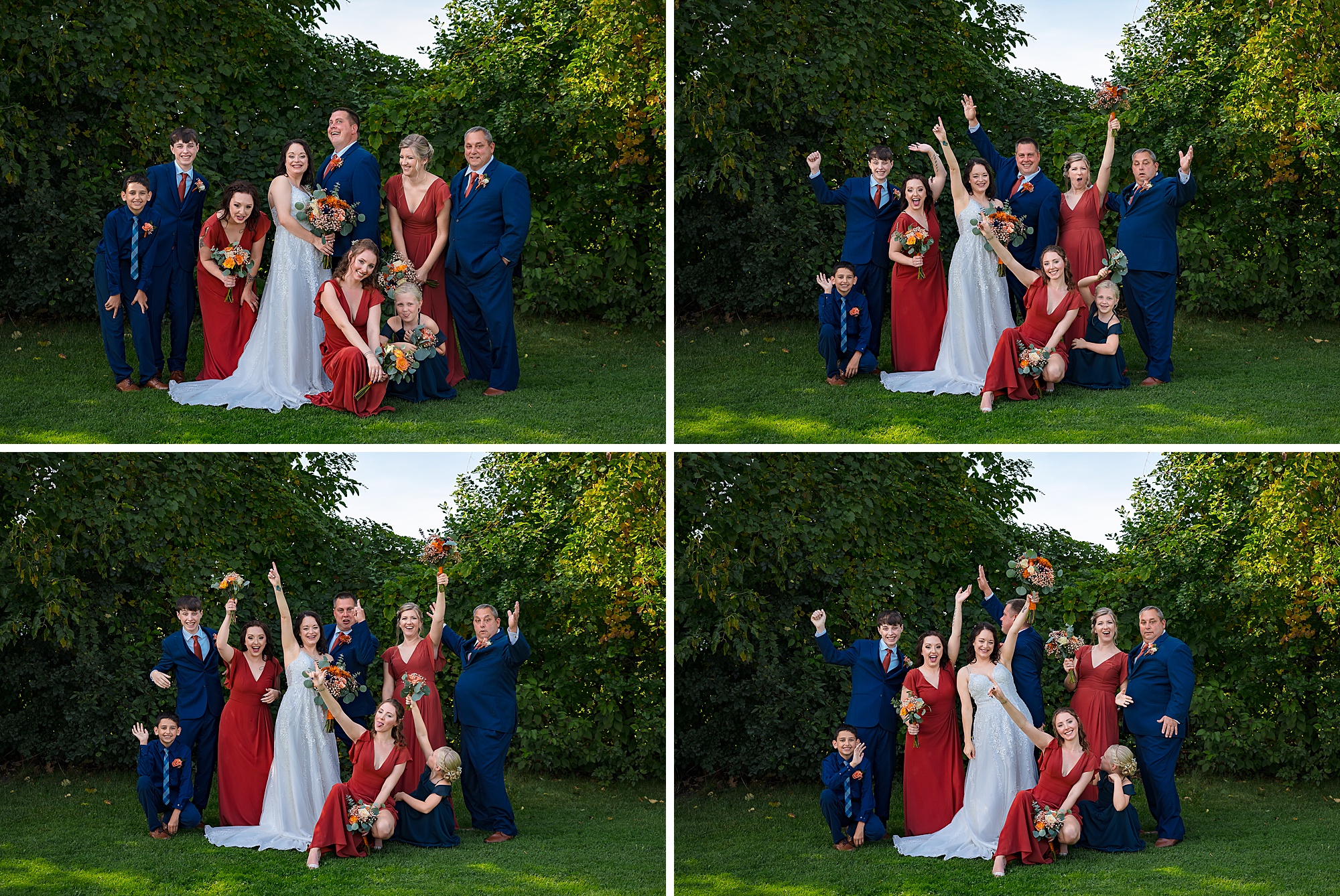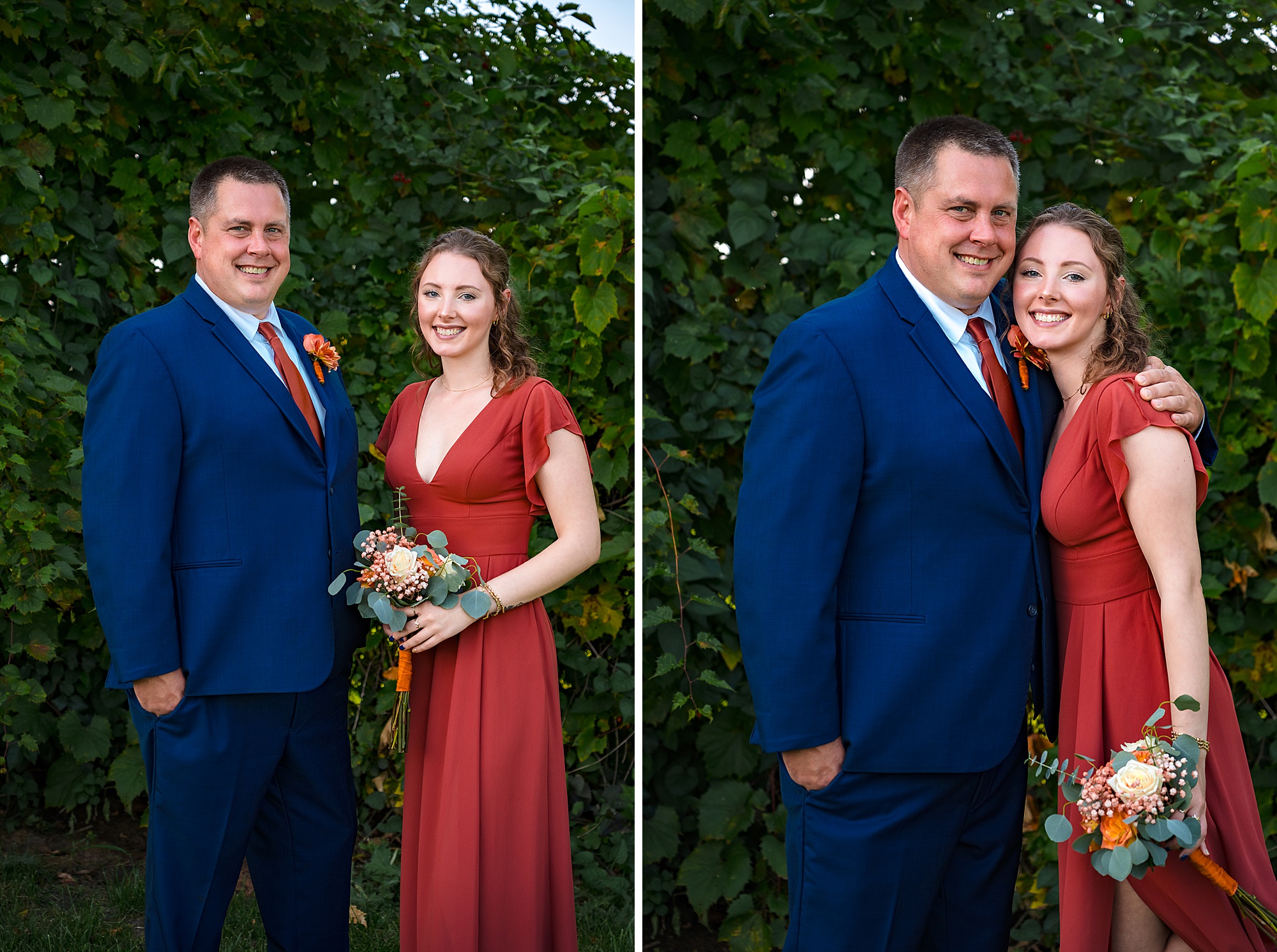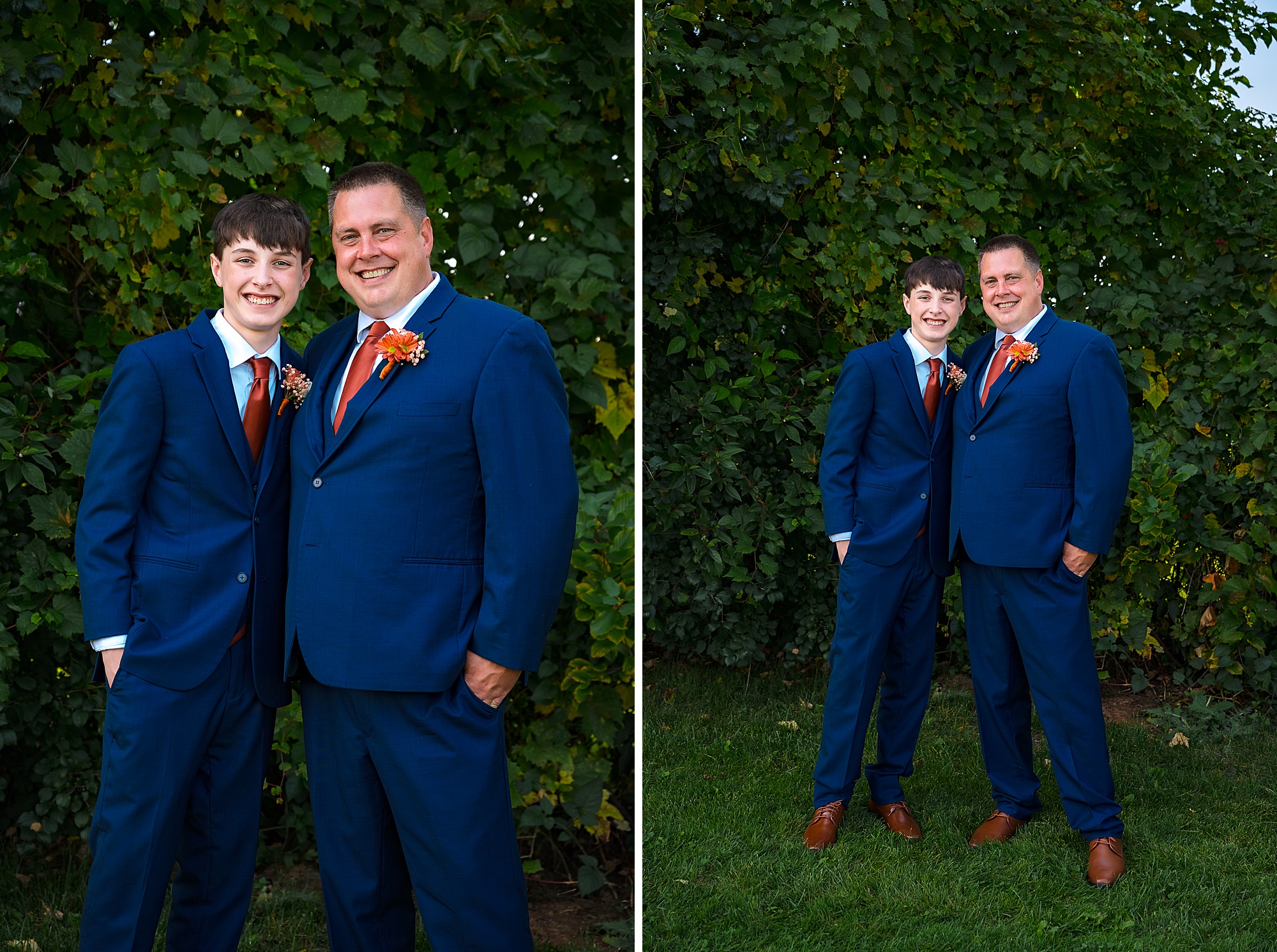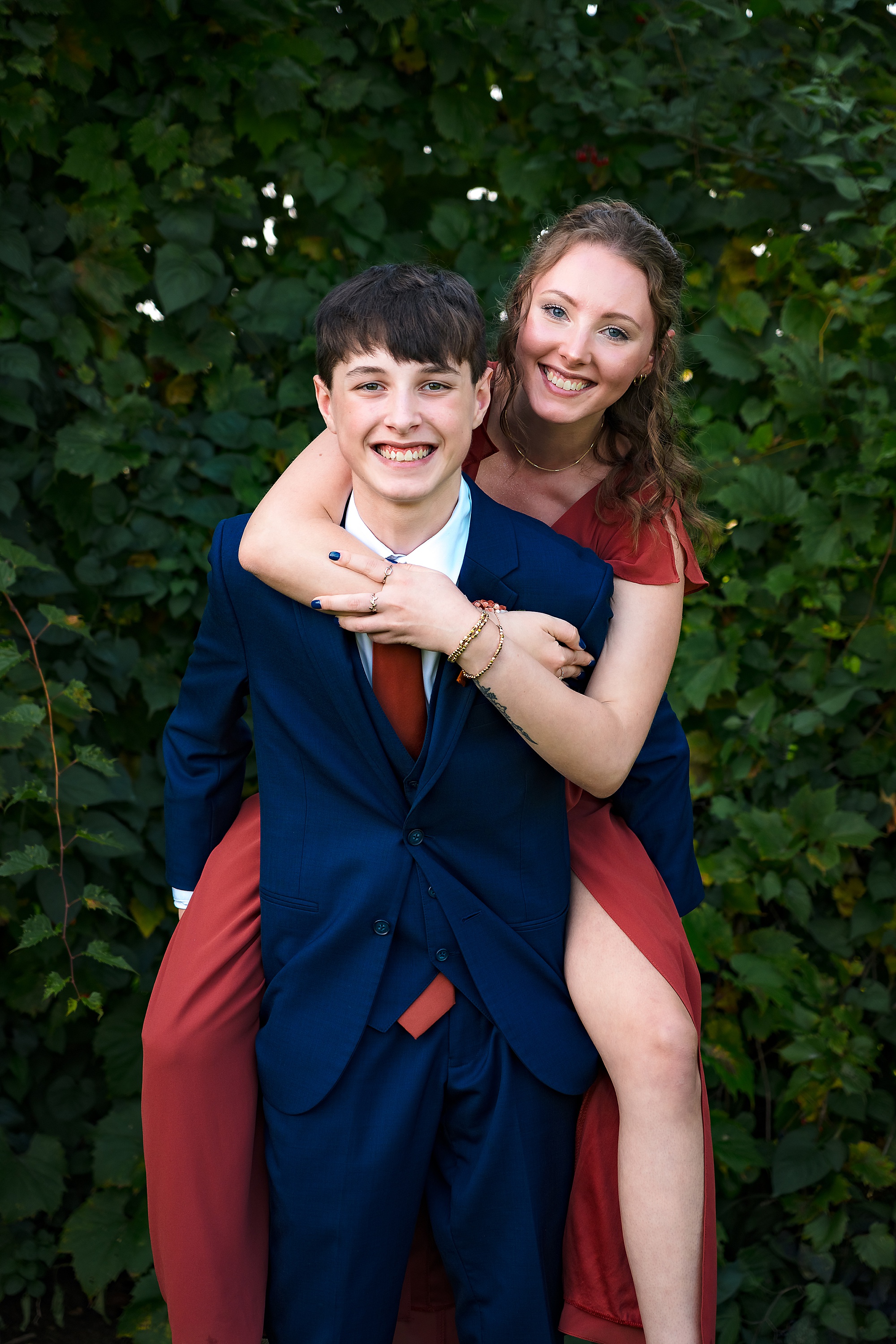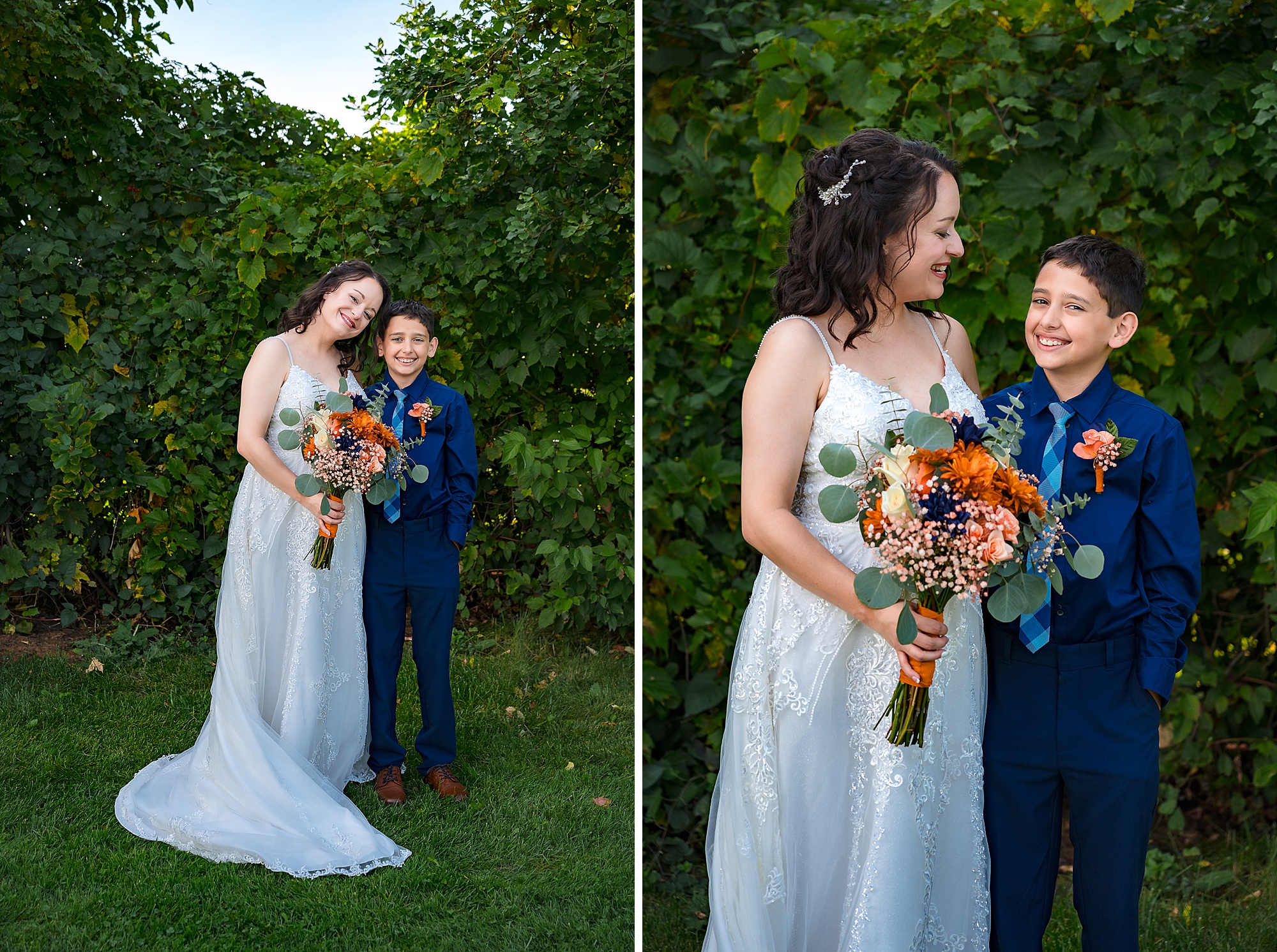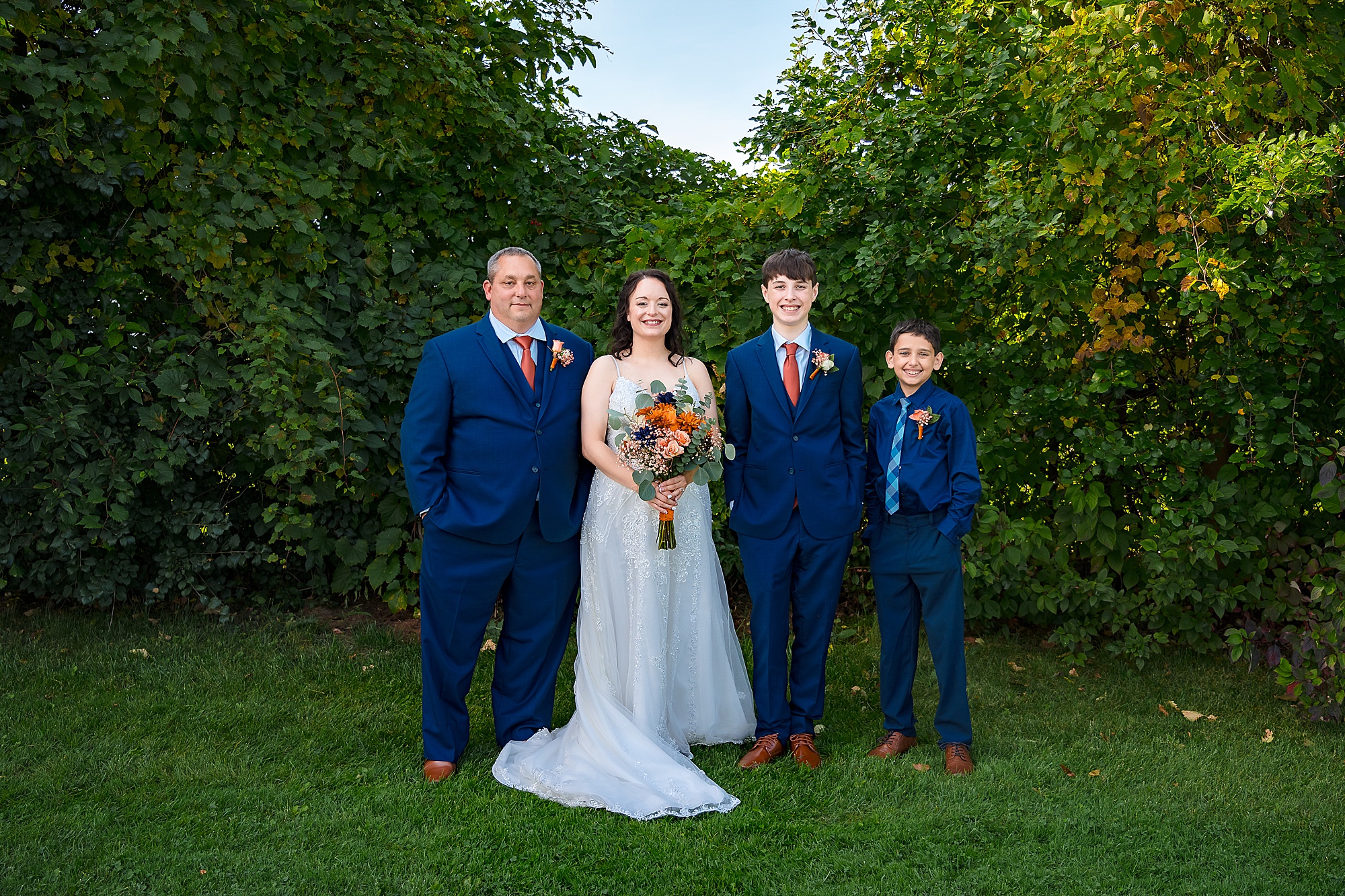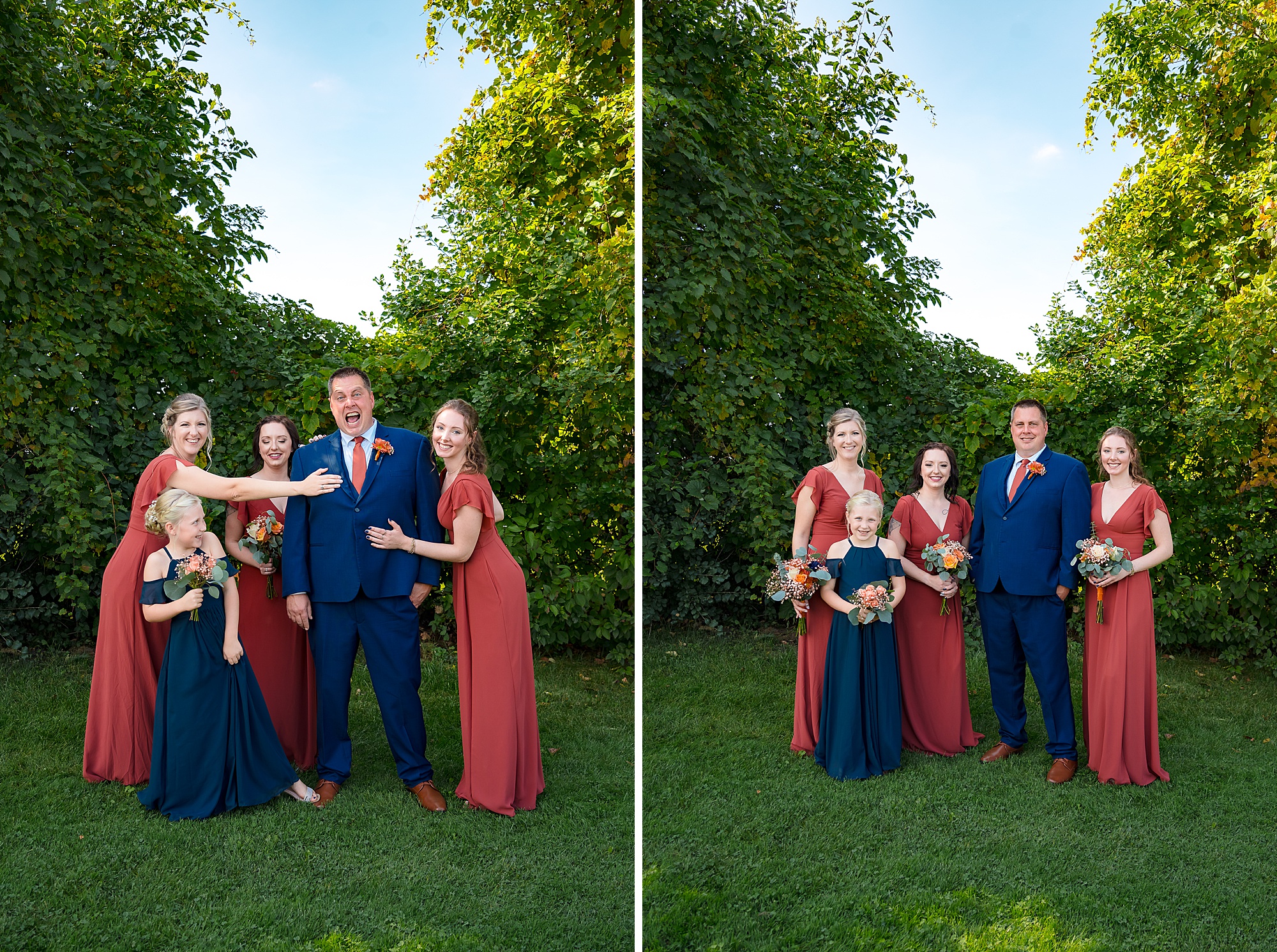 What was your favorite part of your wedding day?
Chad: seeing Shaena in her dress. Second favorite part was being able to relax and mingle with family and friends at the reception.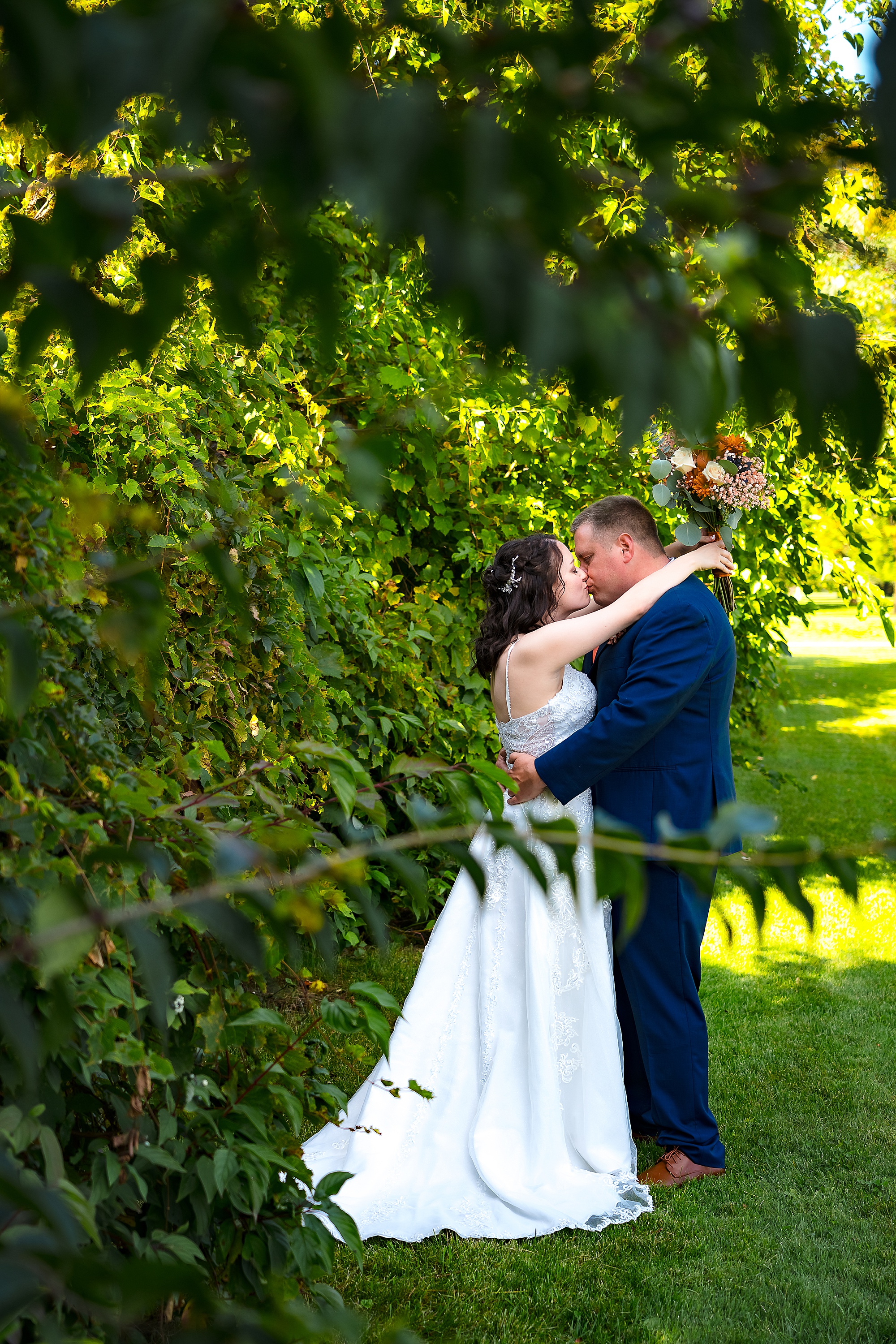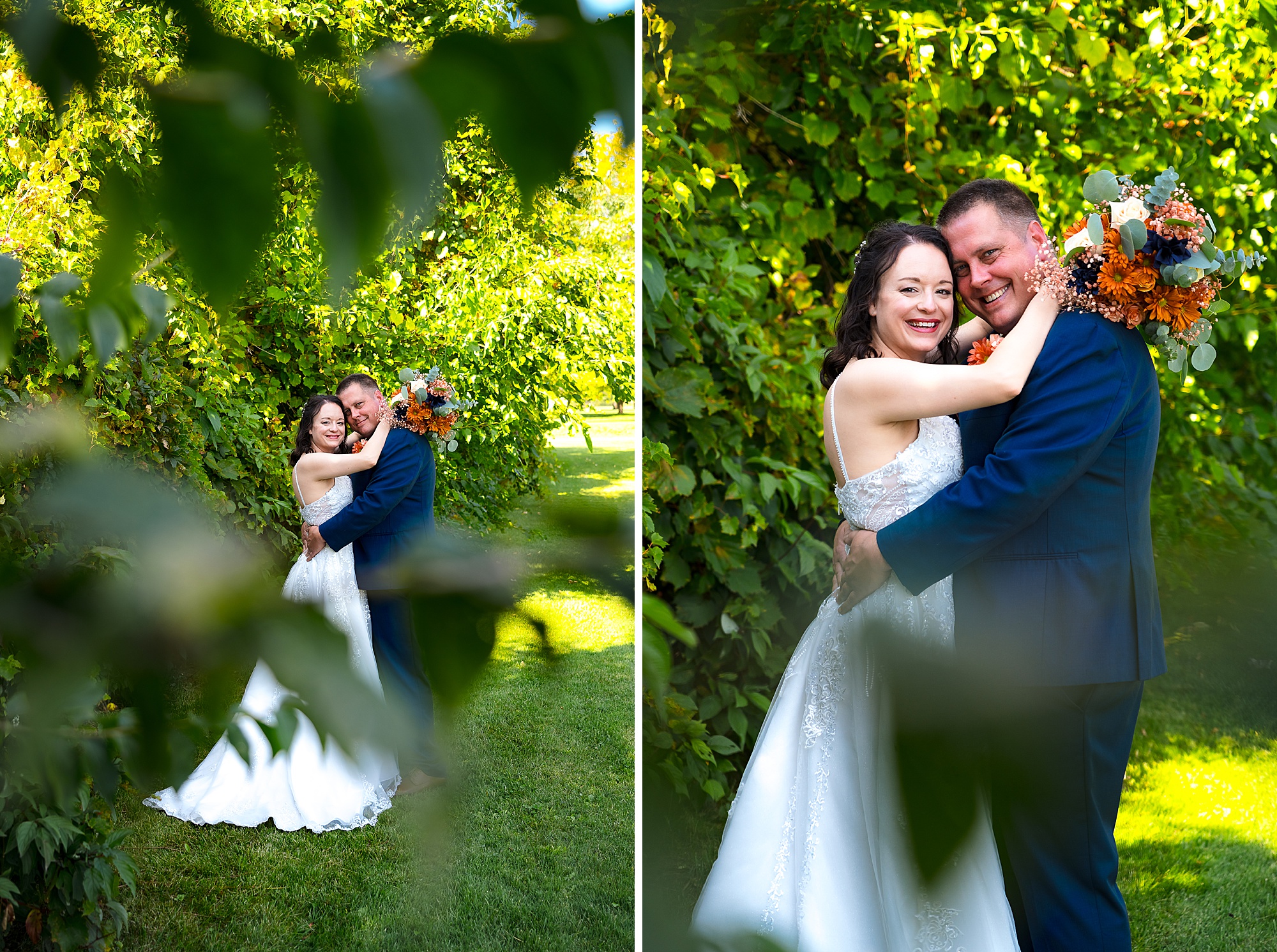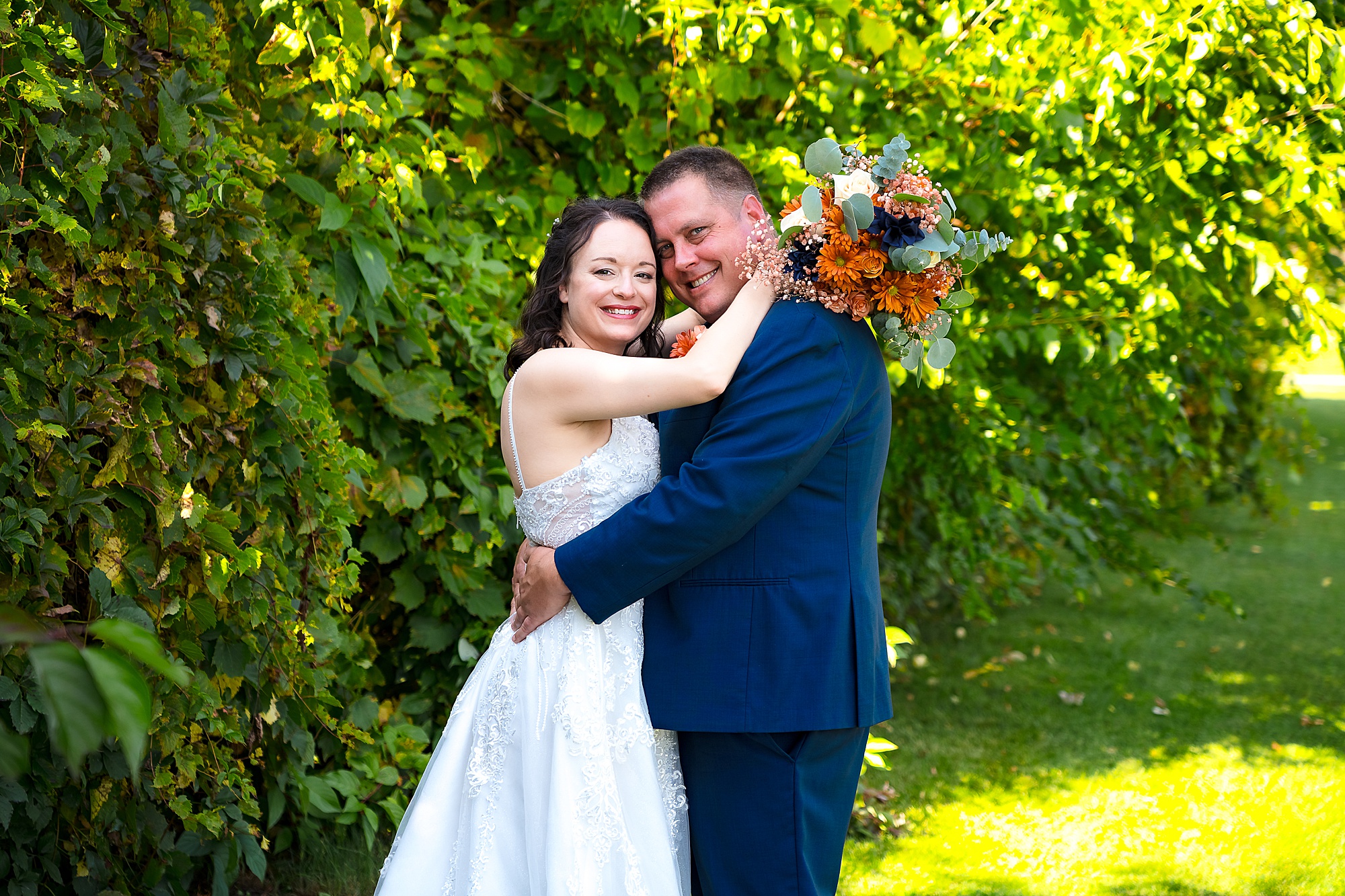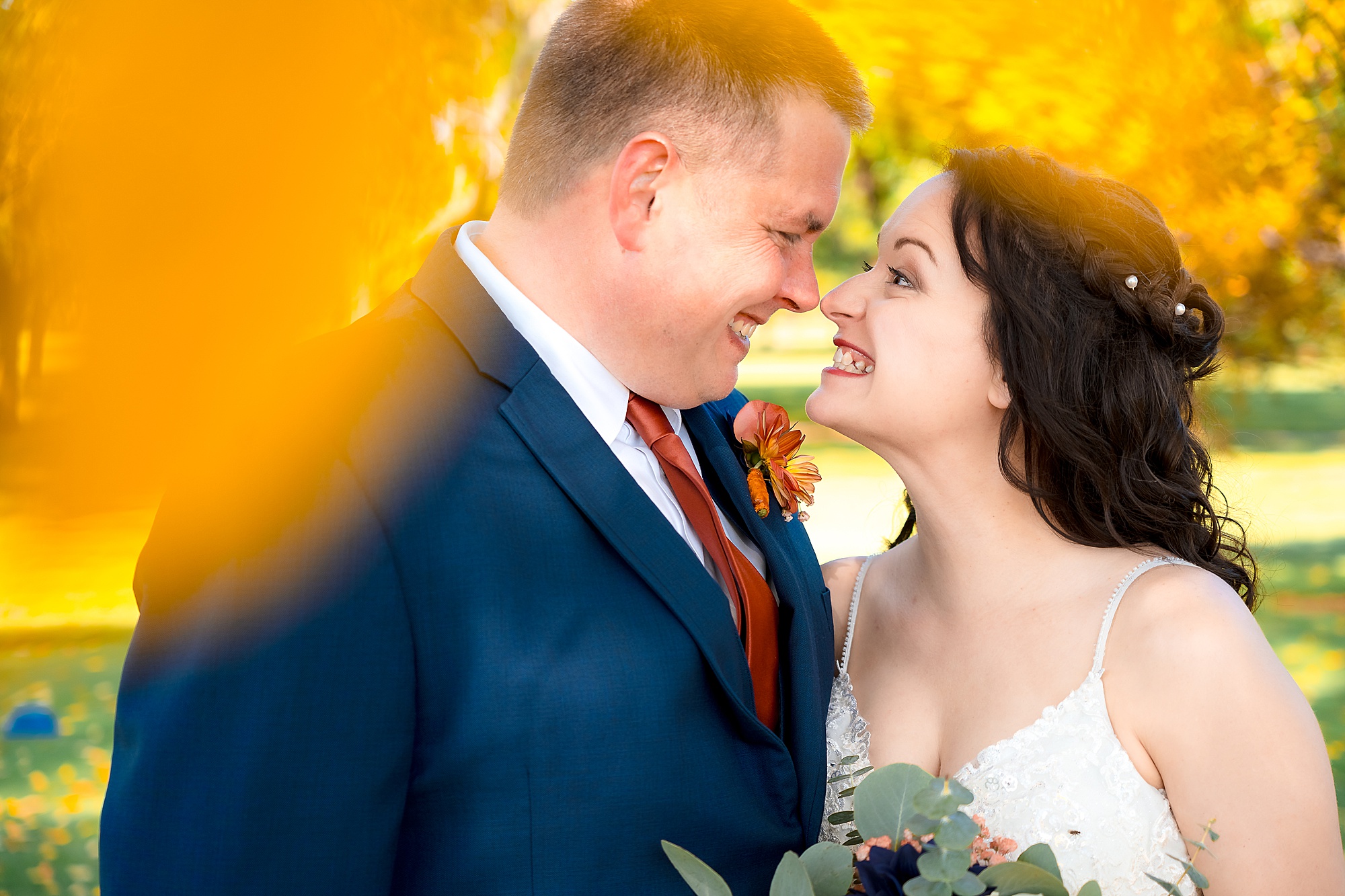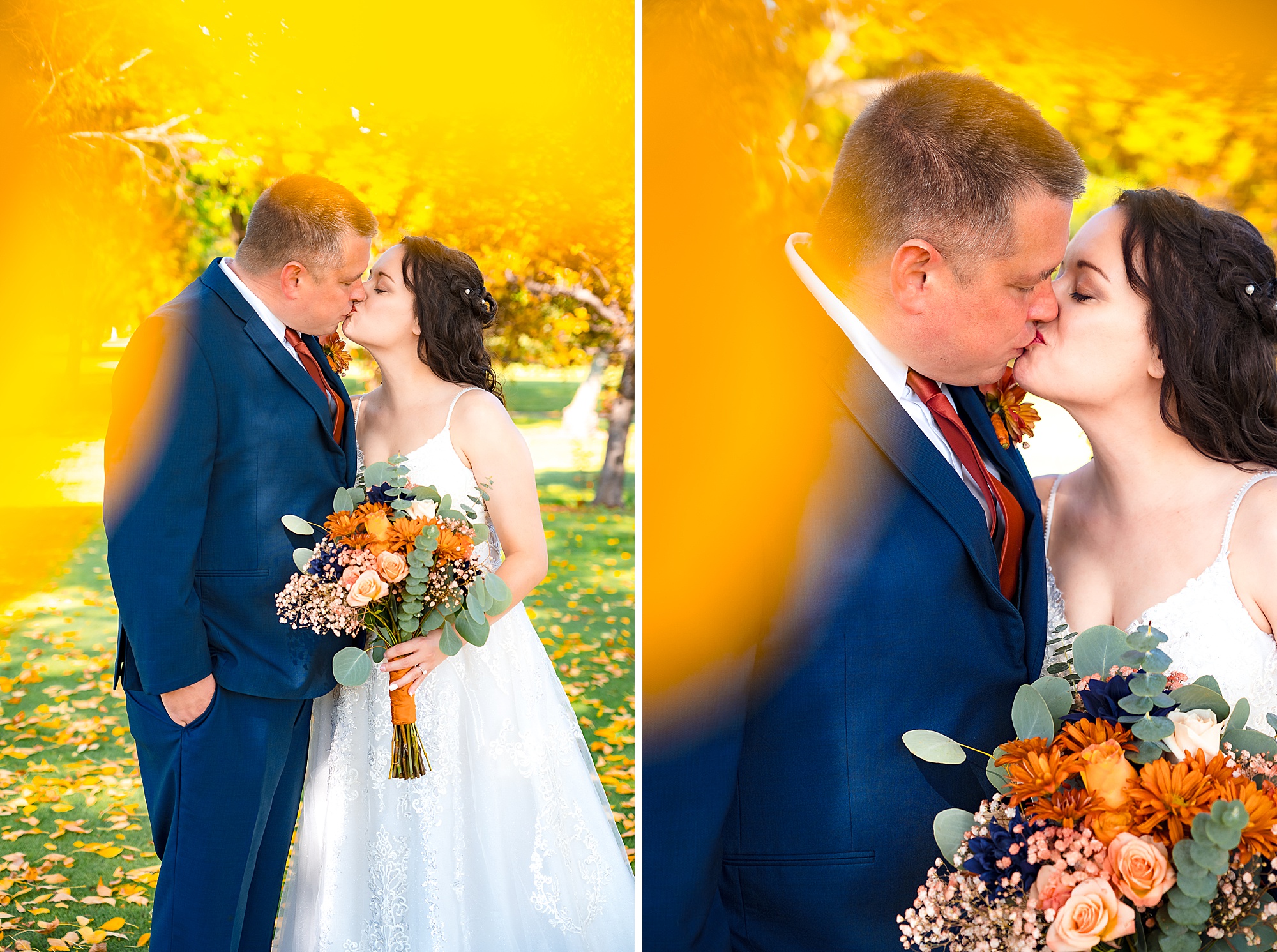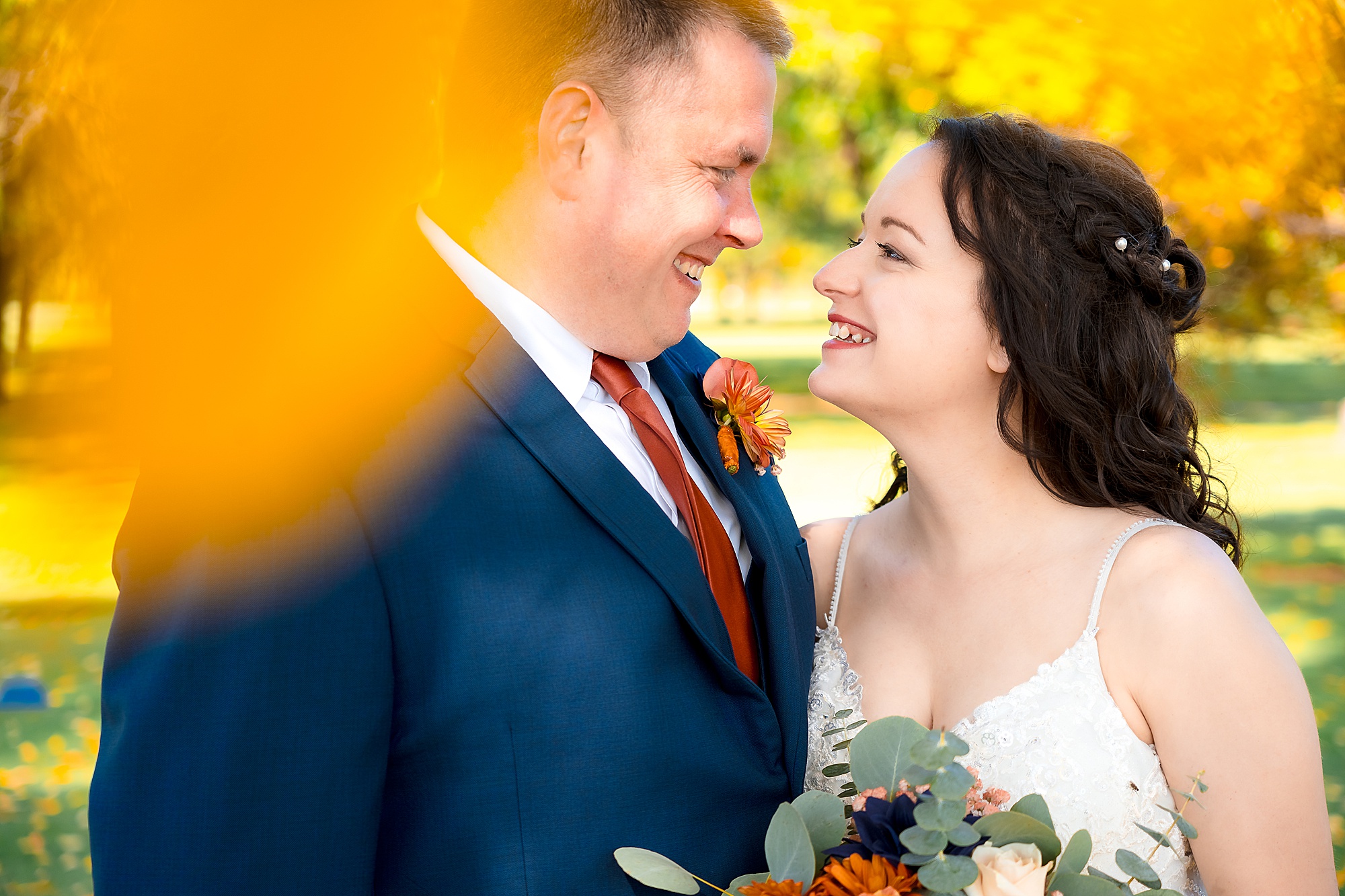 What would you change, if anything, about your wedding day?
Chad and Shaena: we wish we would have taken a minute to sit and soak everything in. Definitely would have liked to dance more and use the Photo Booth. Definitely hire the videographer! So bummed we didn't do that!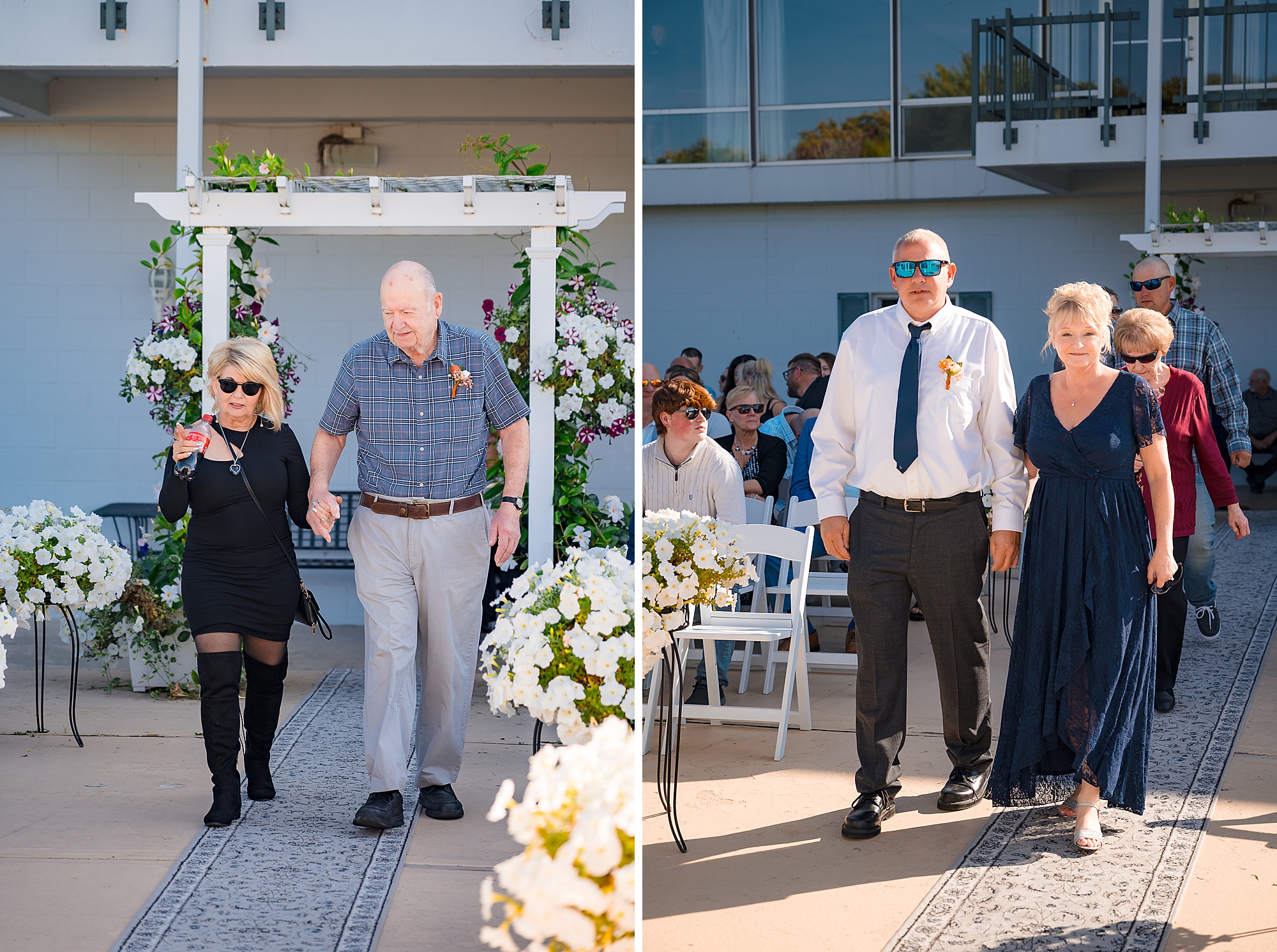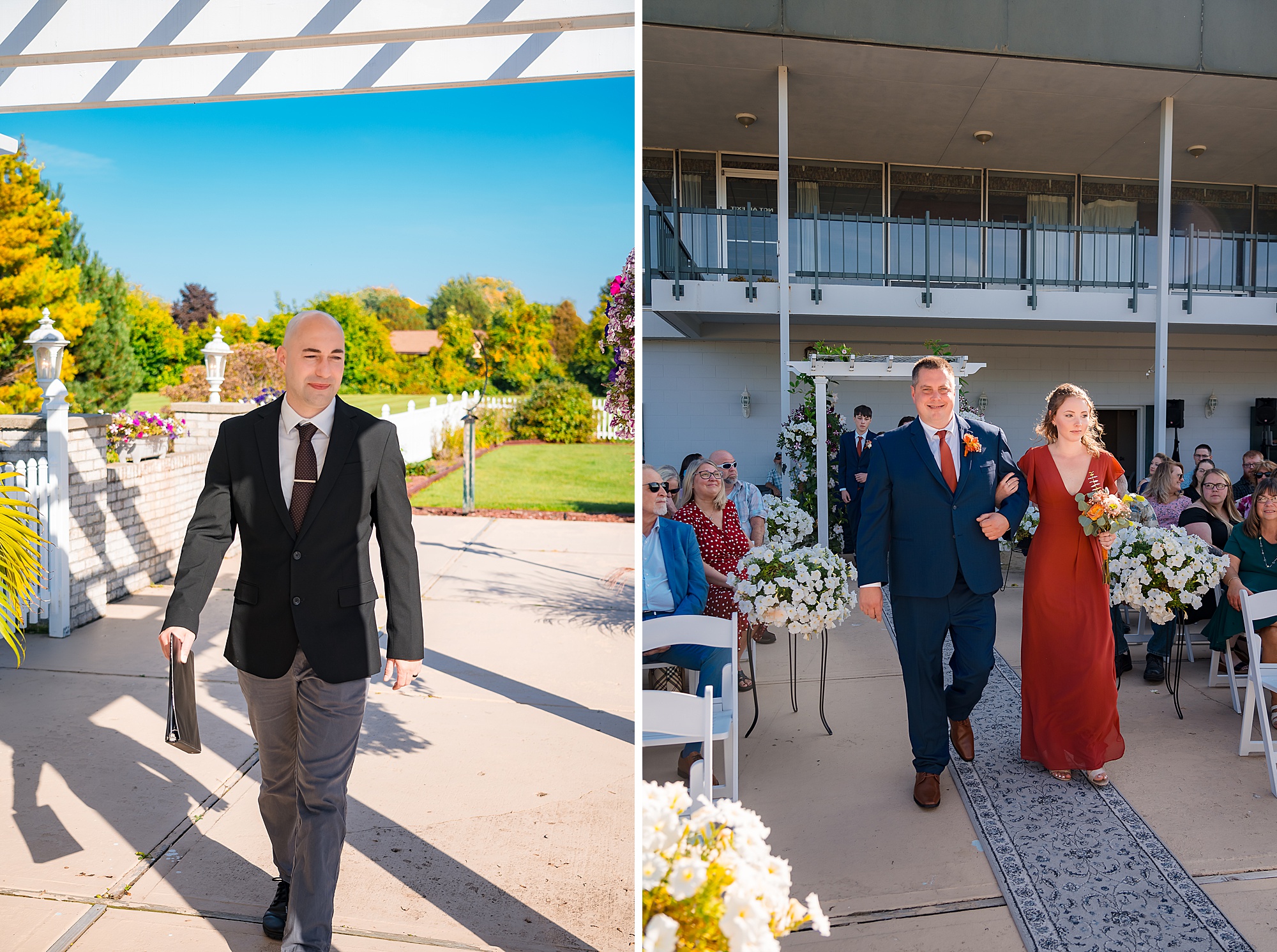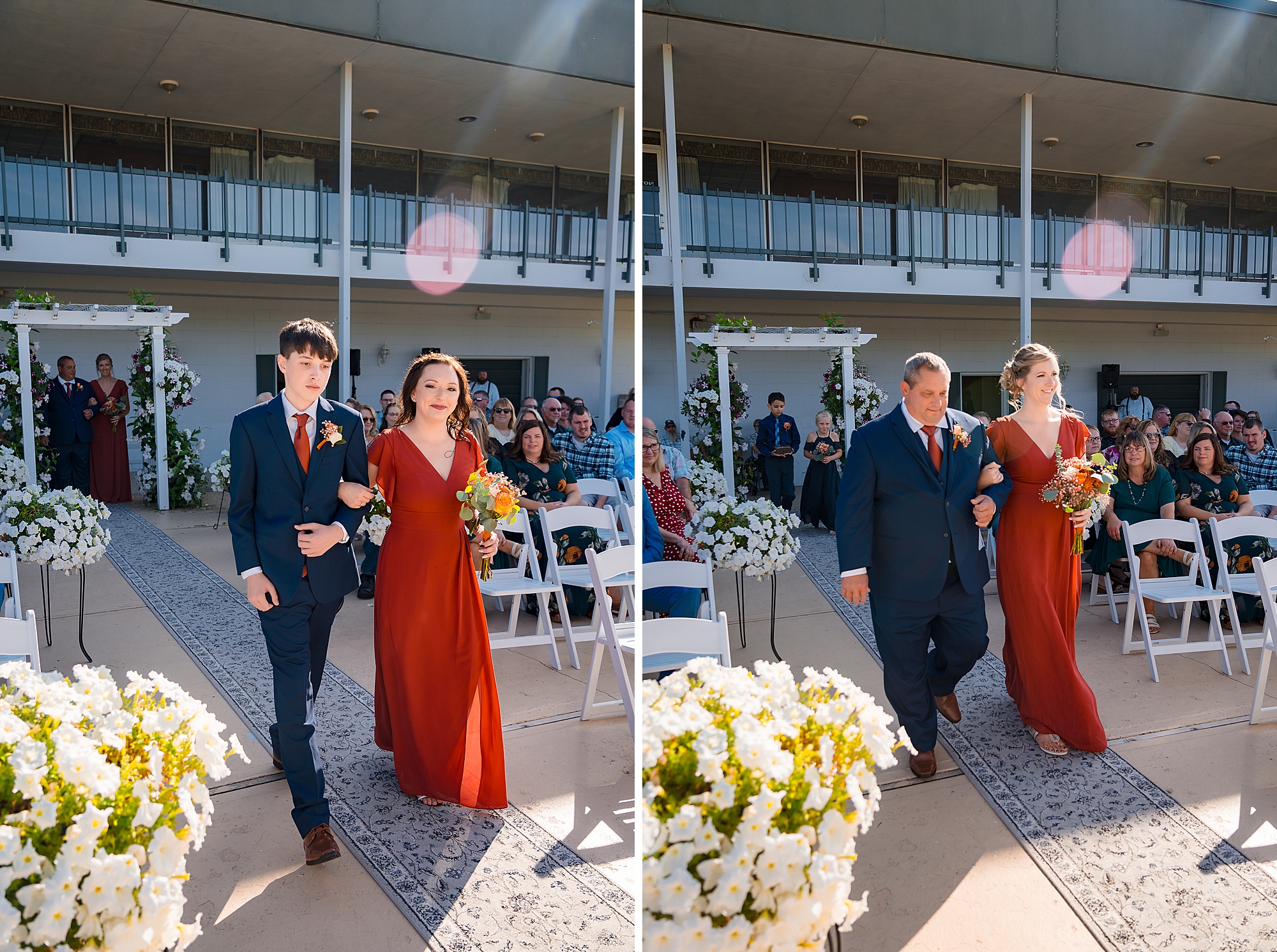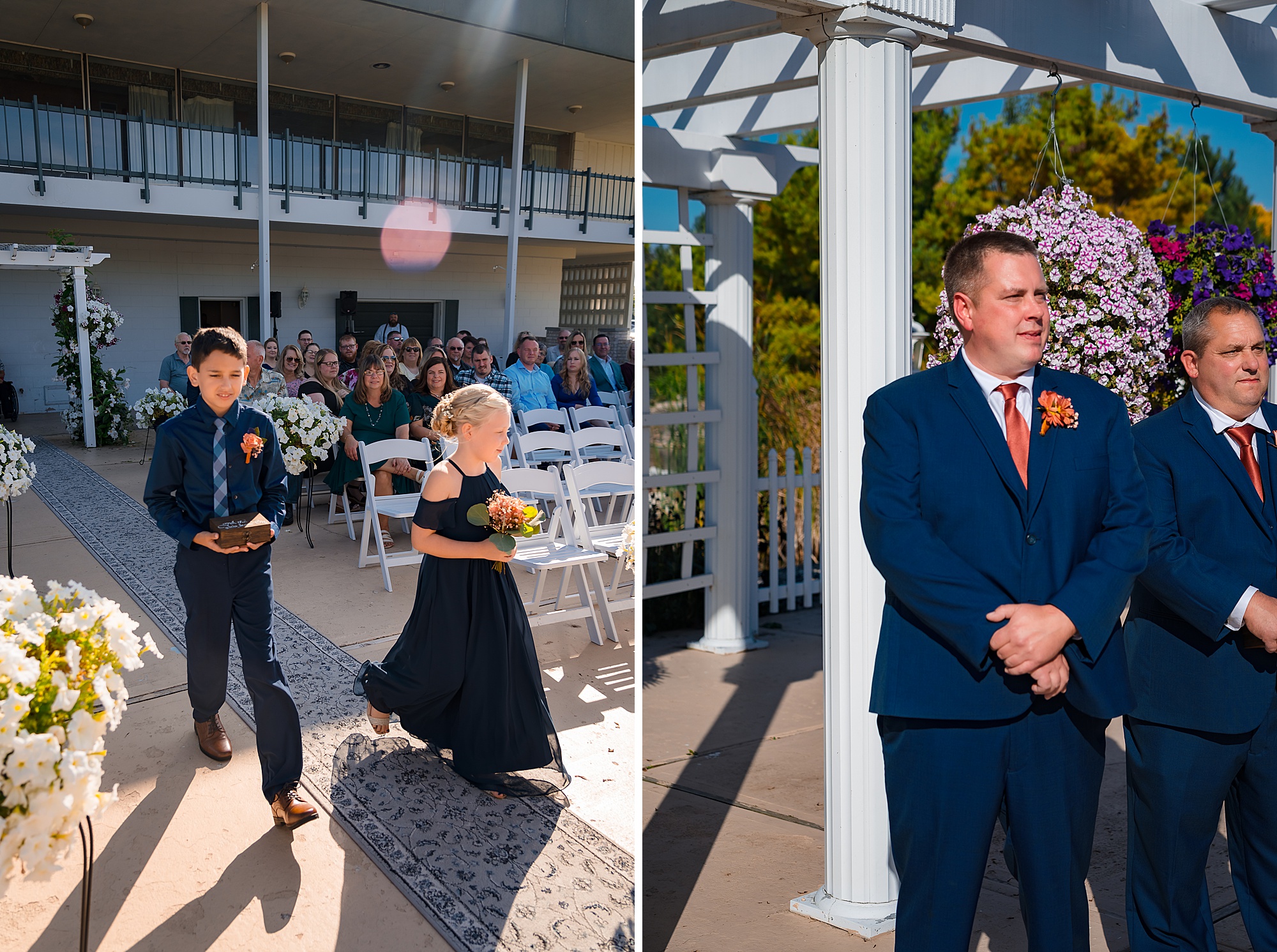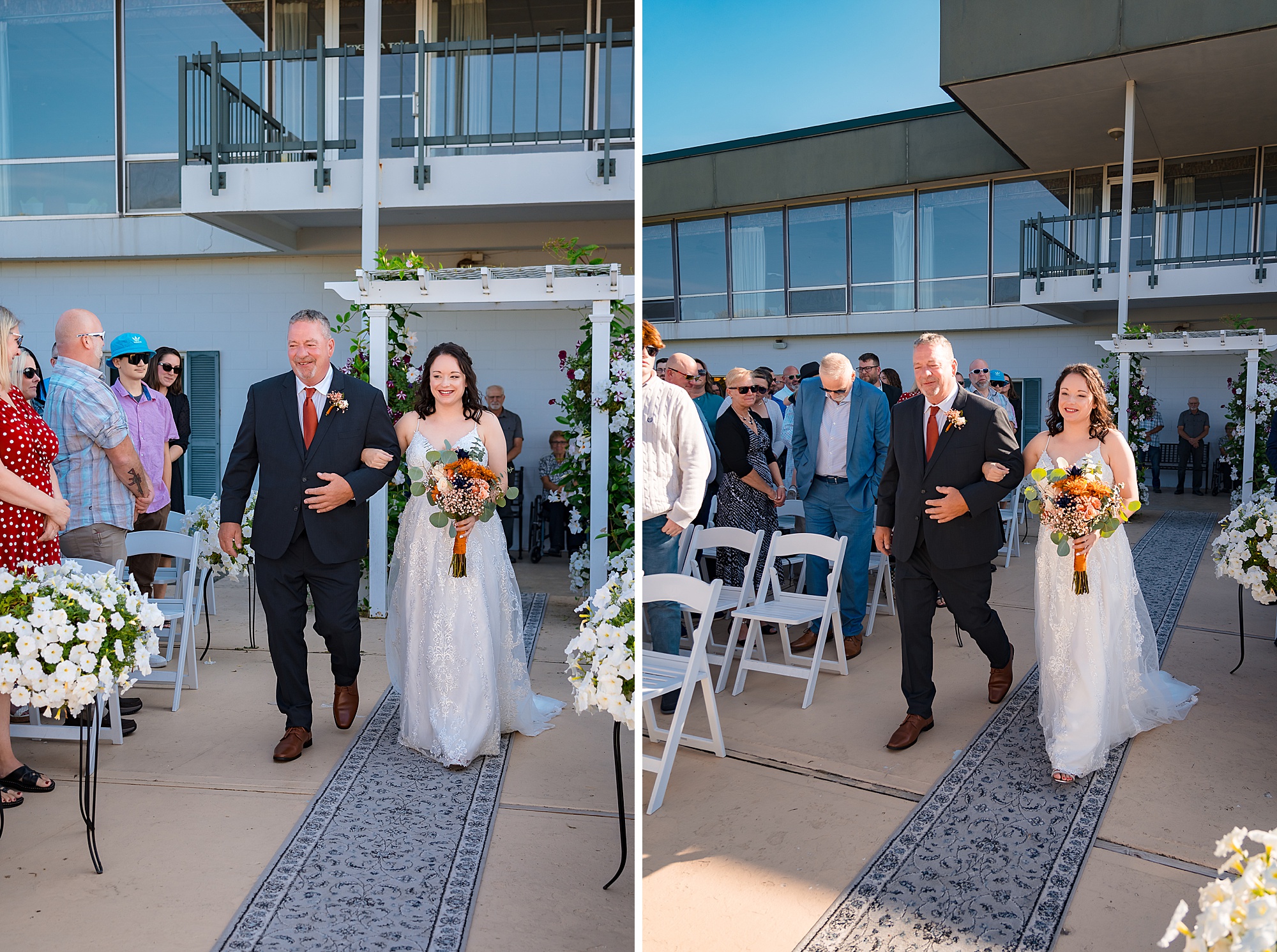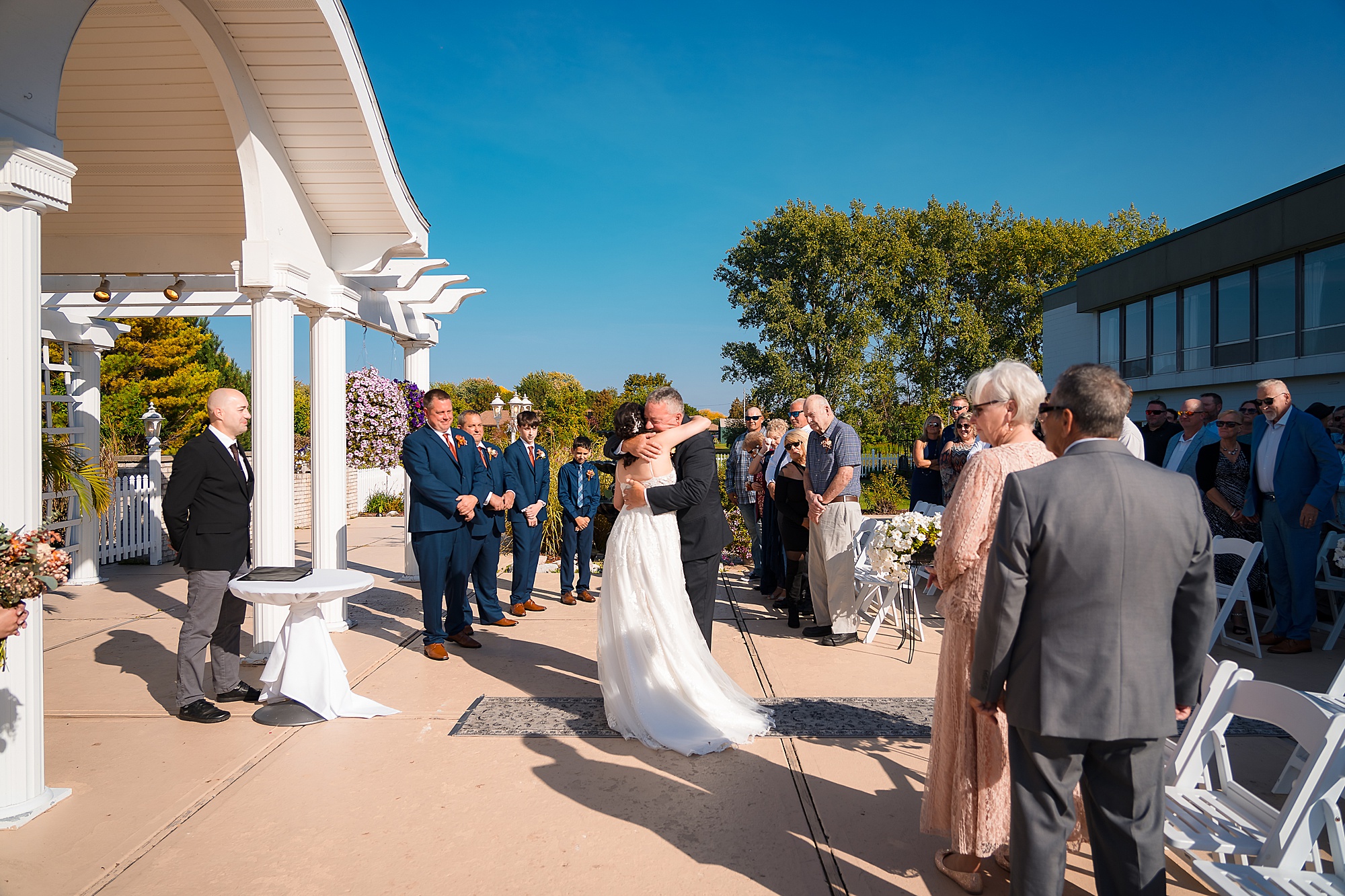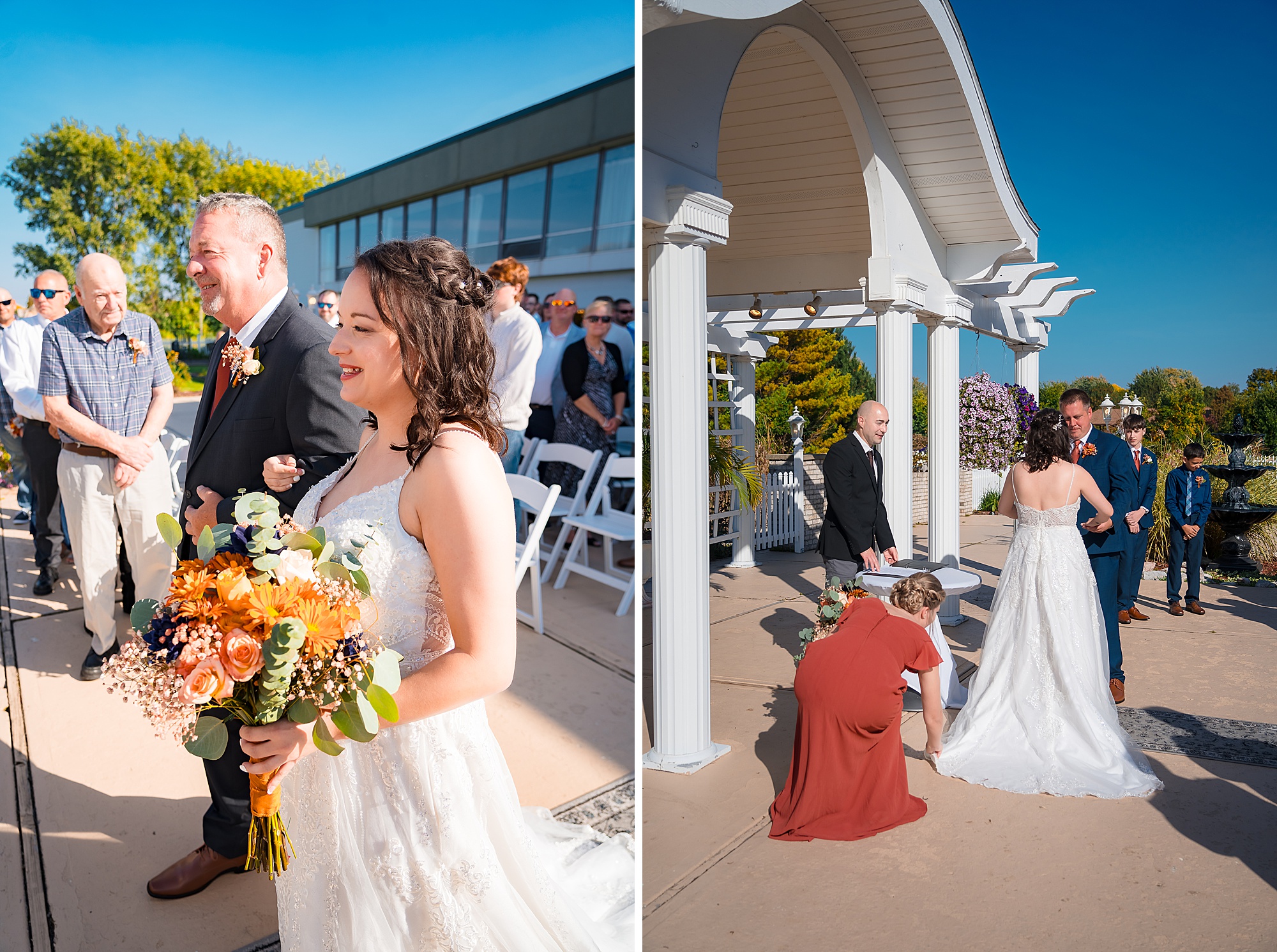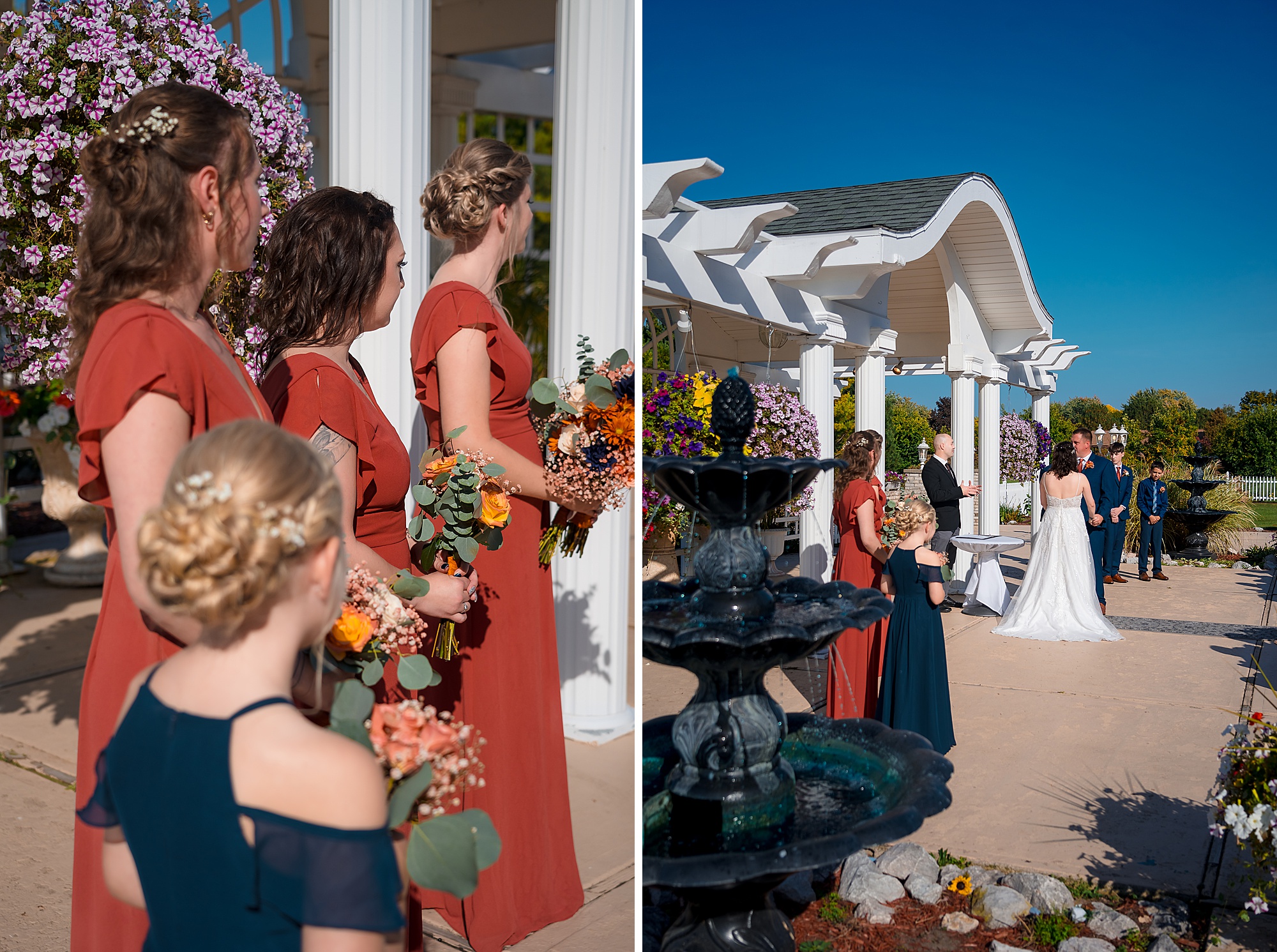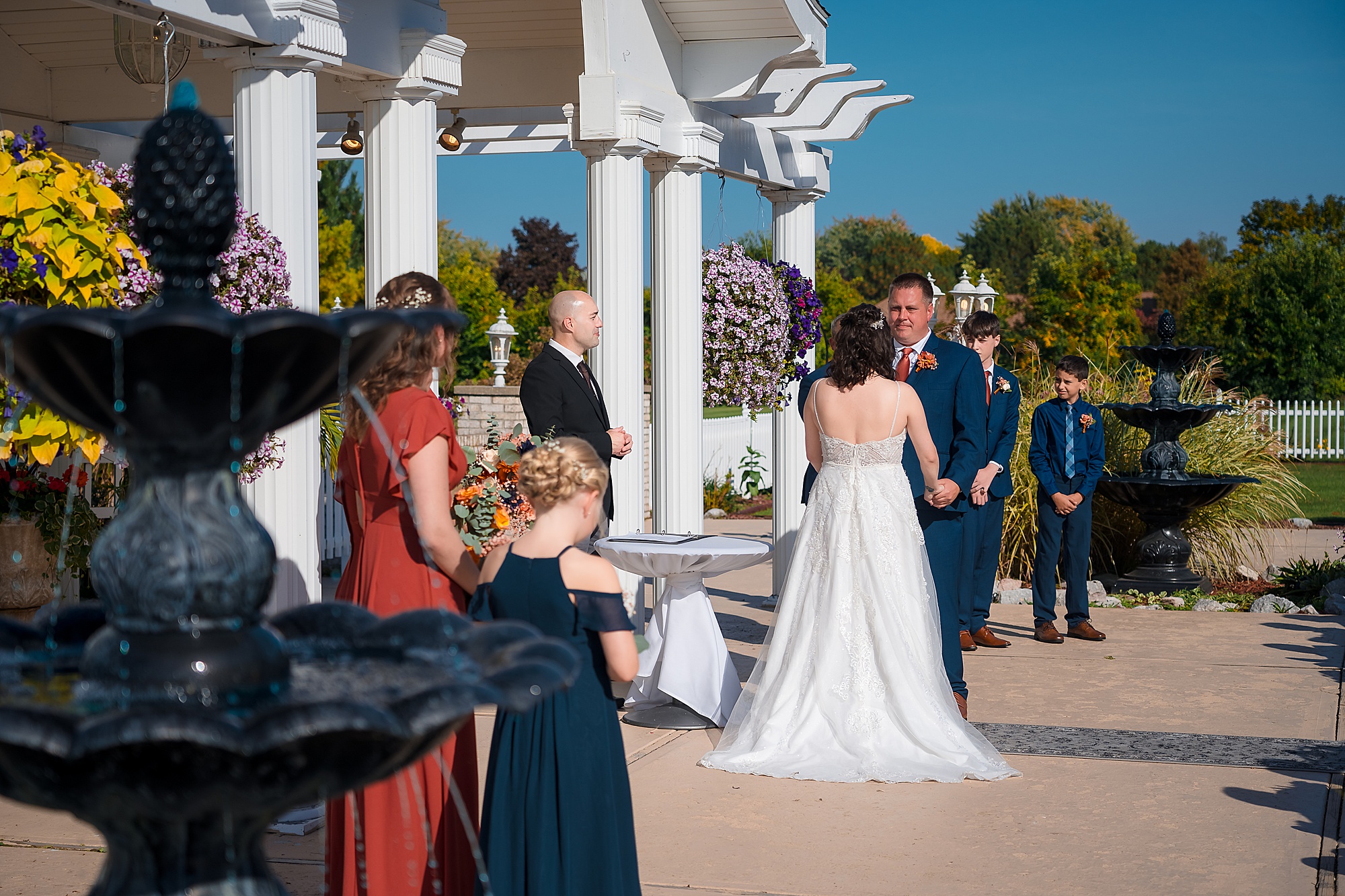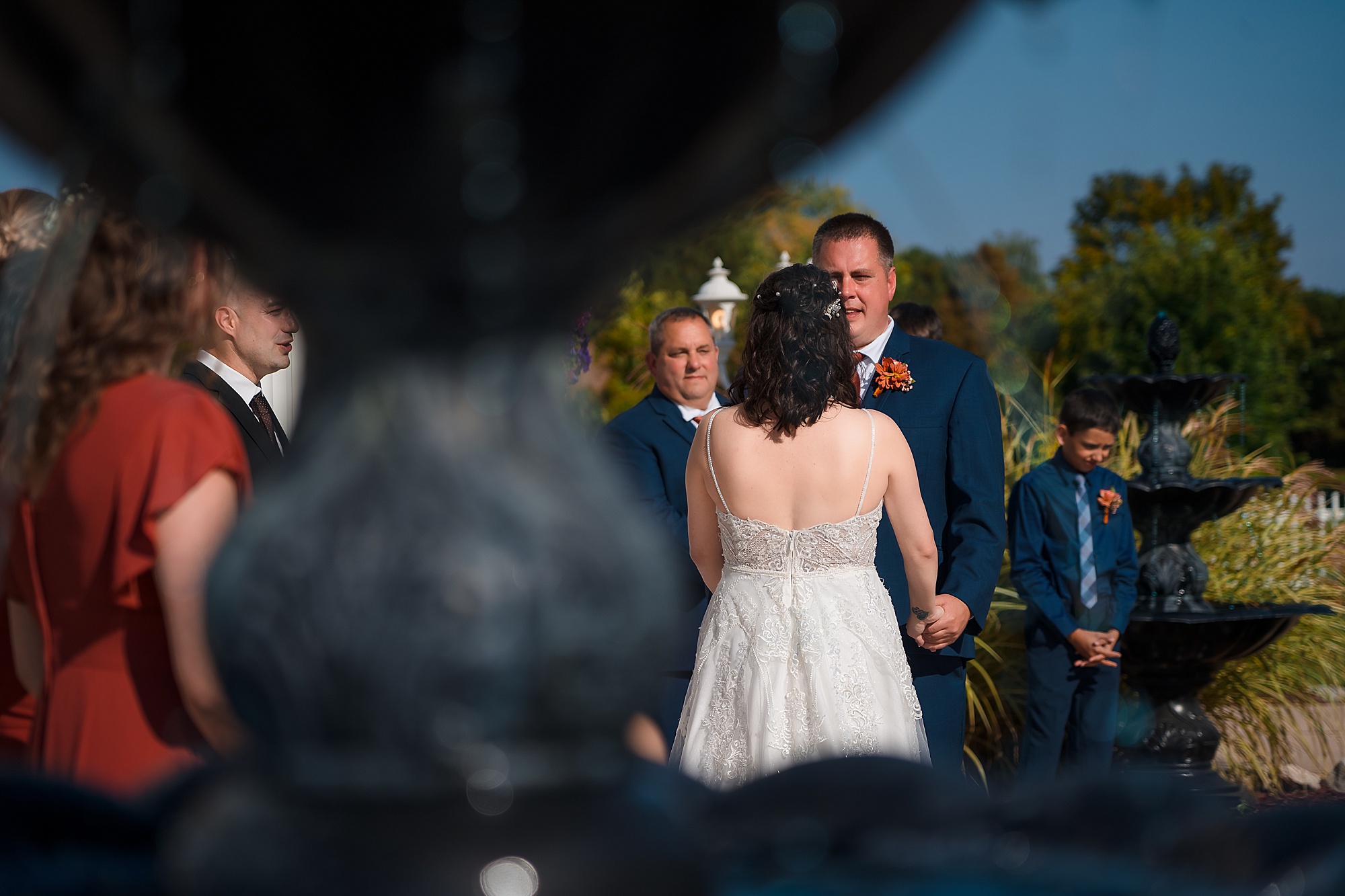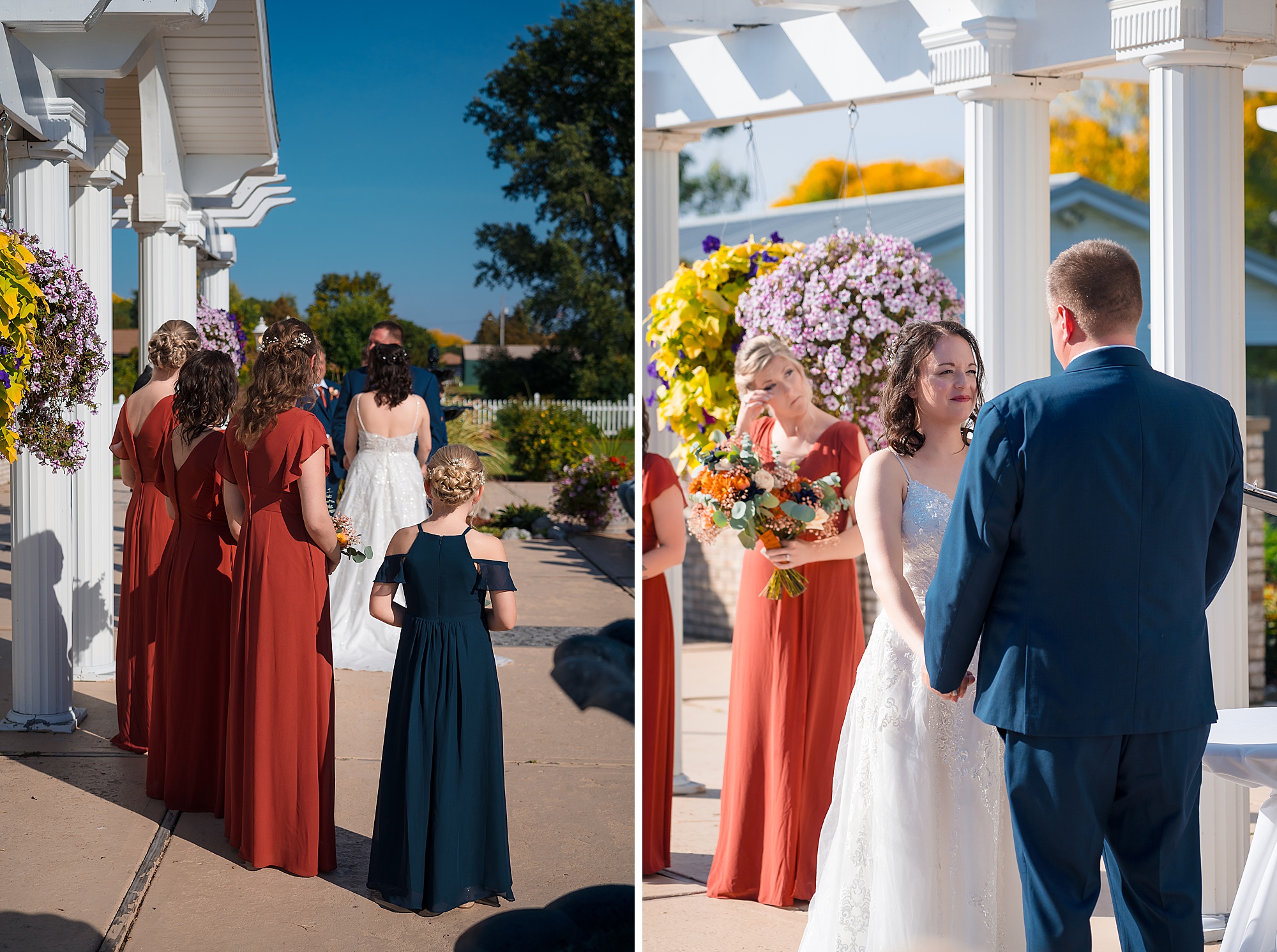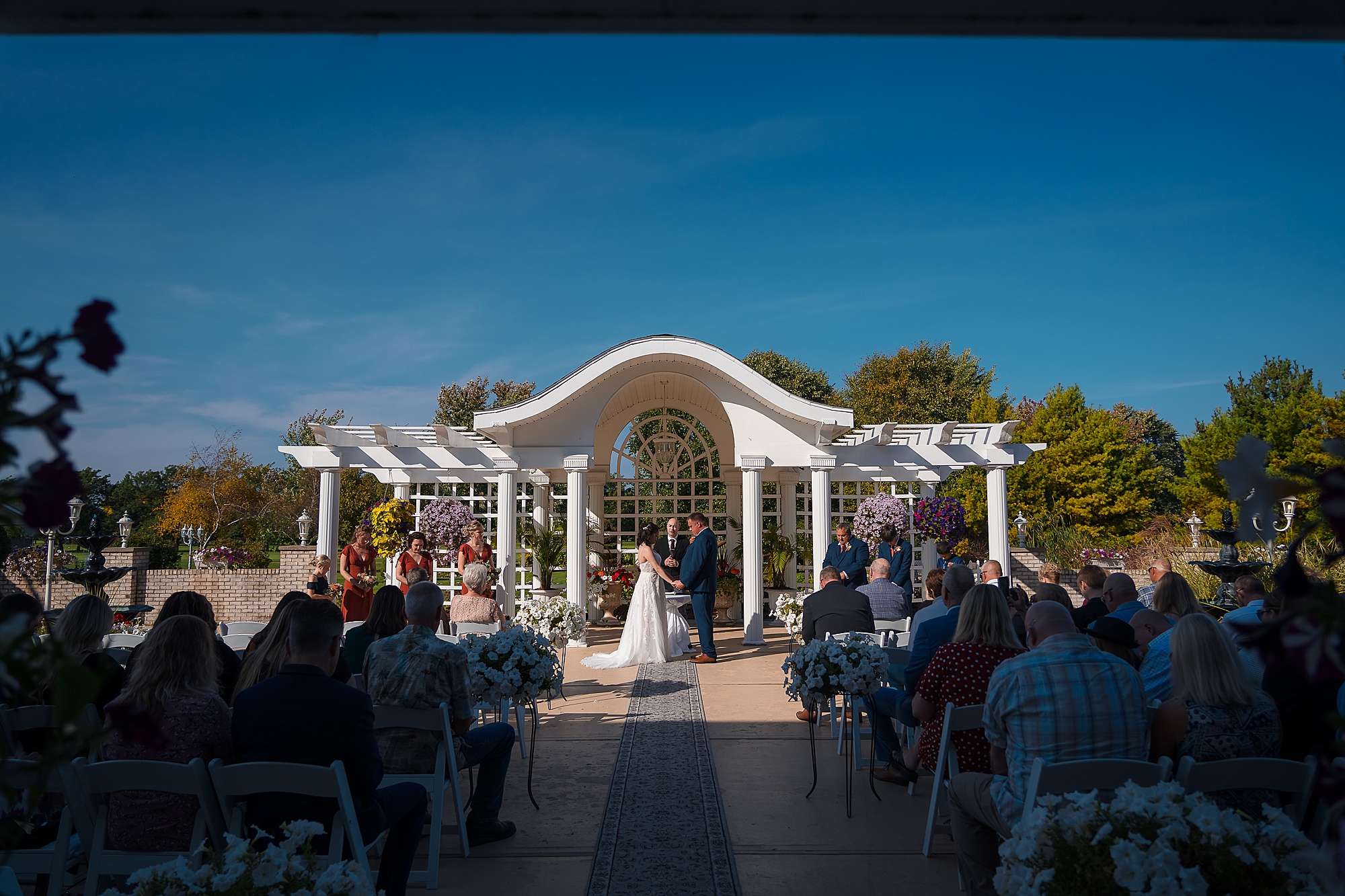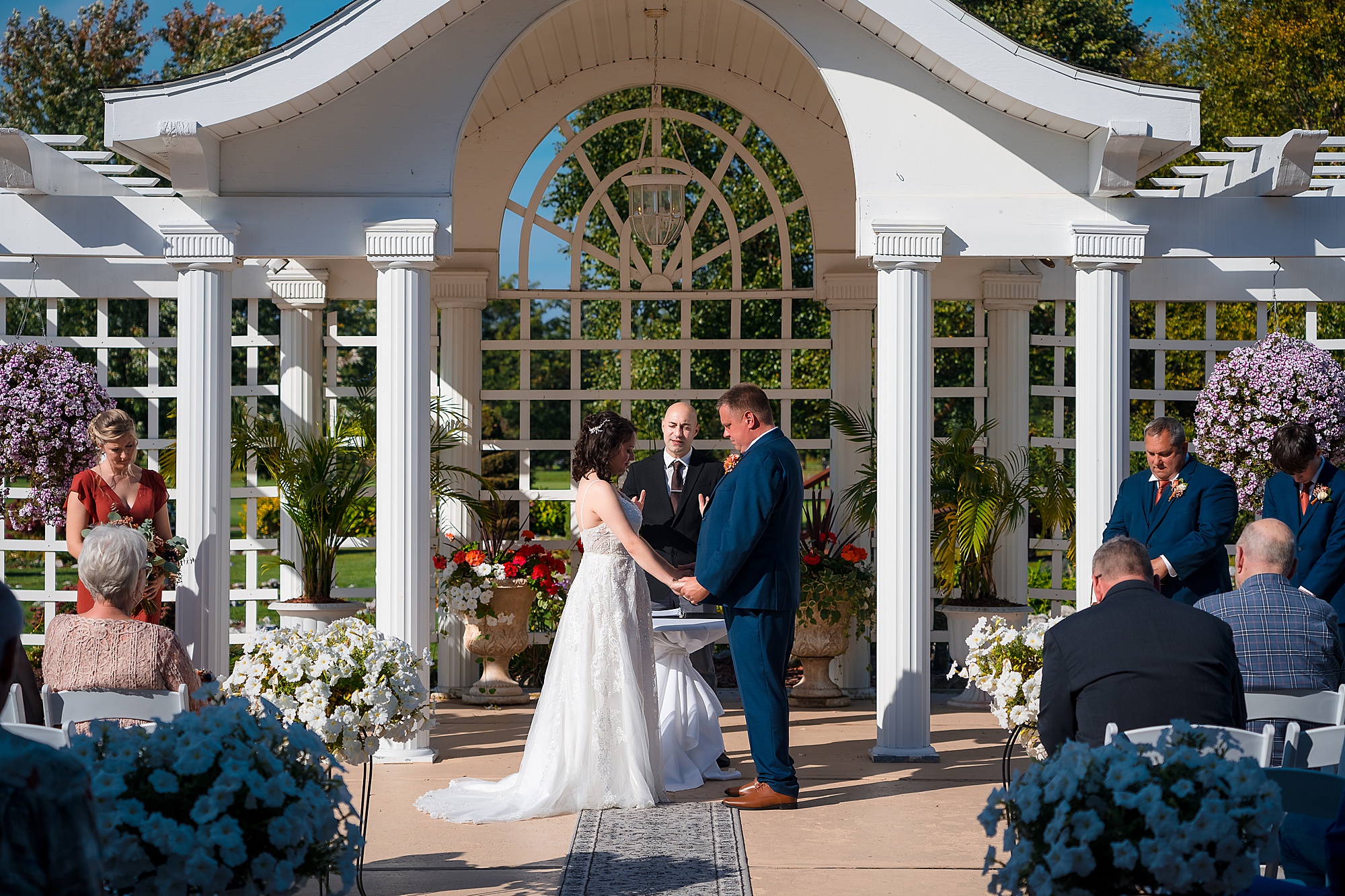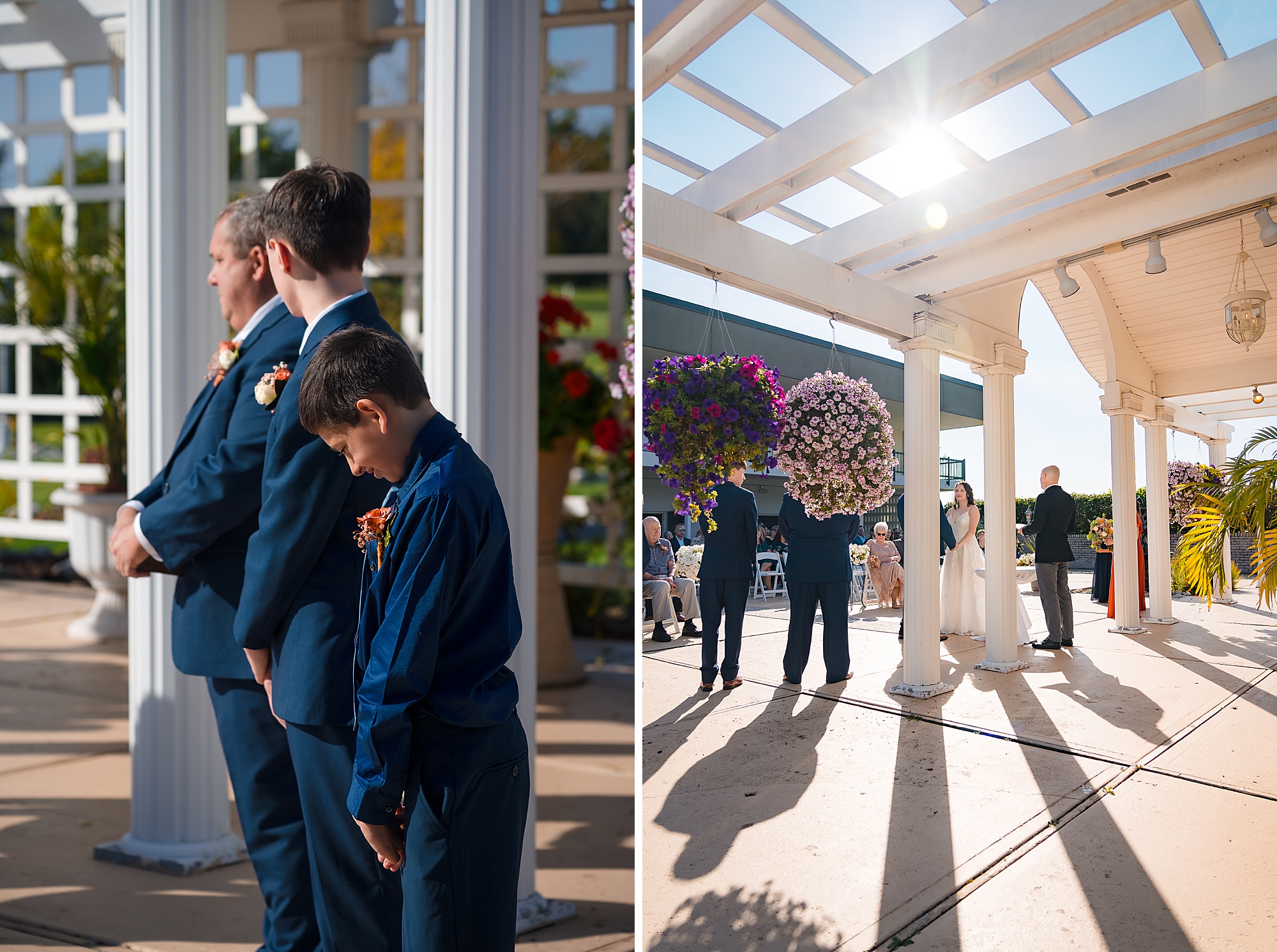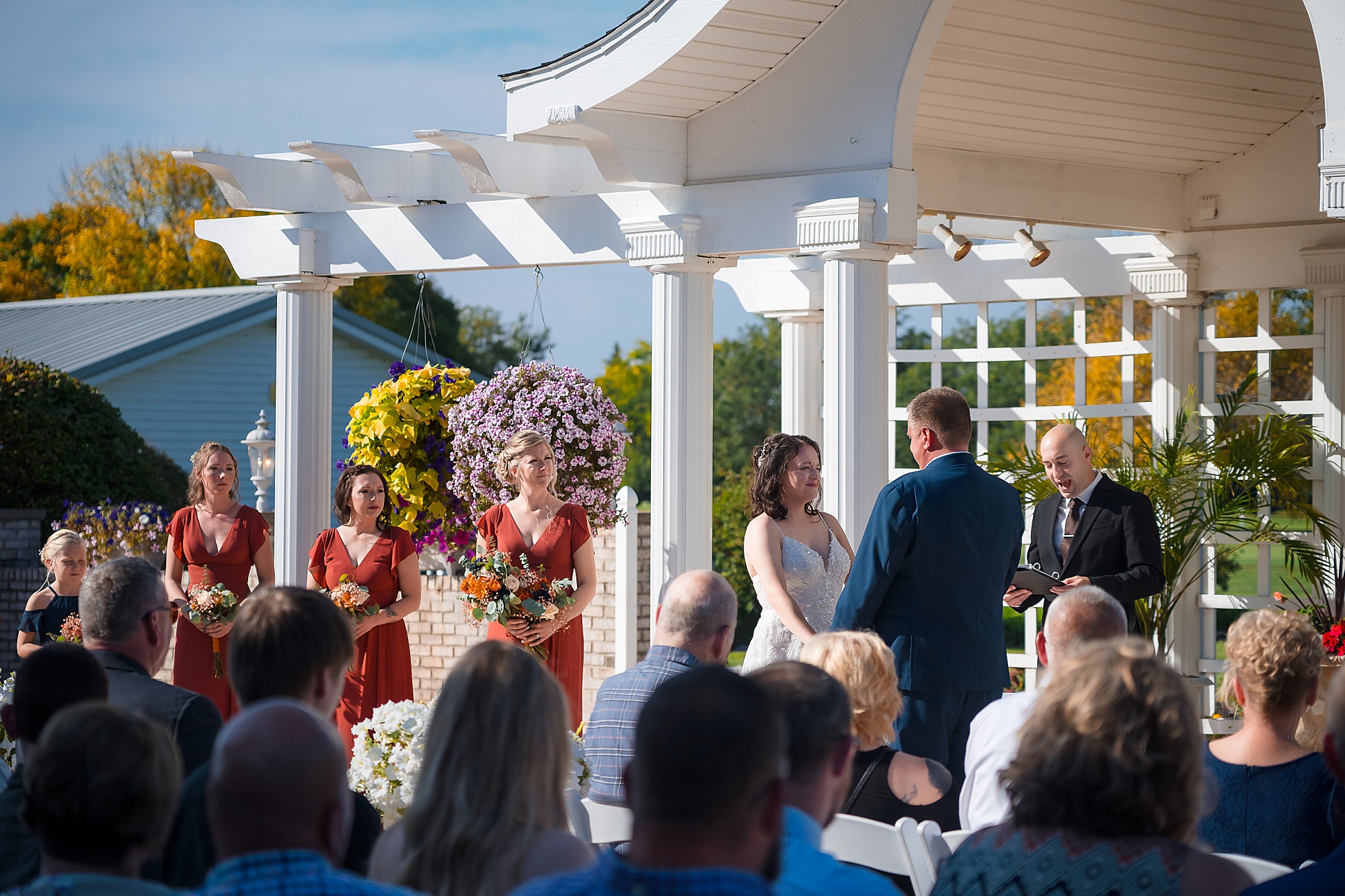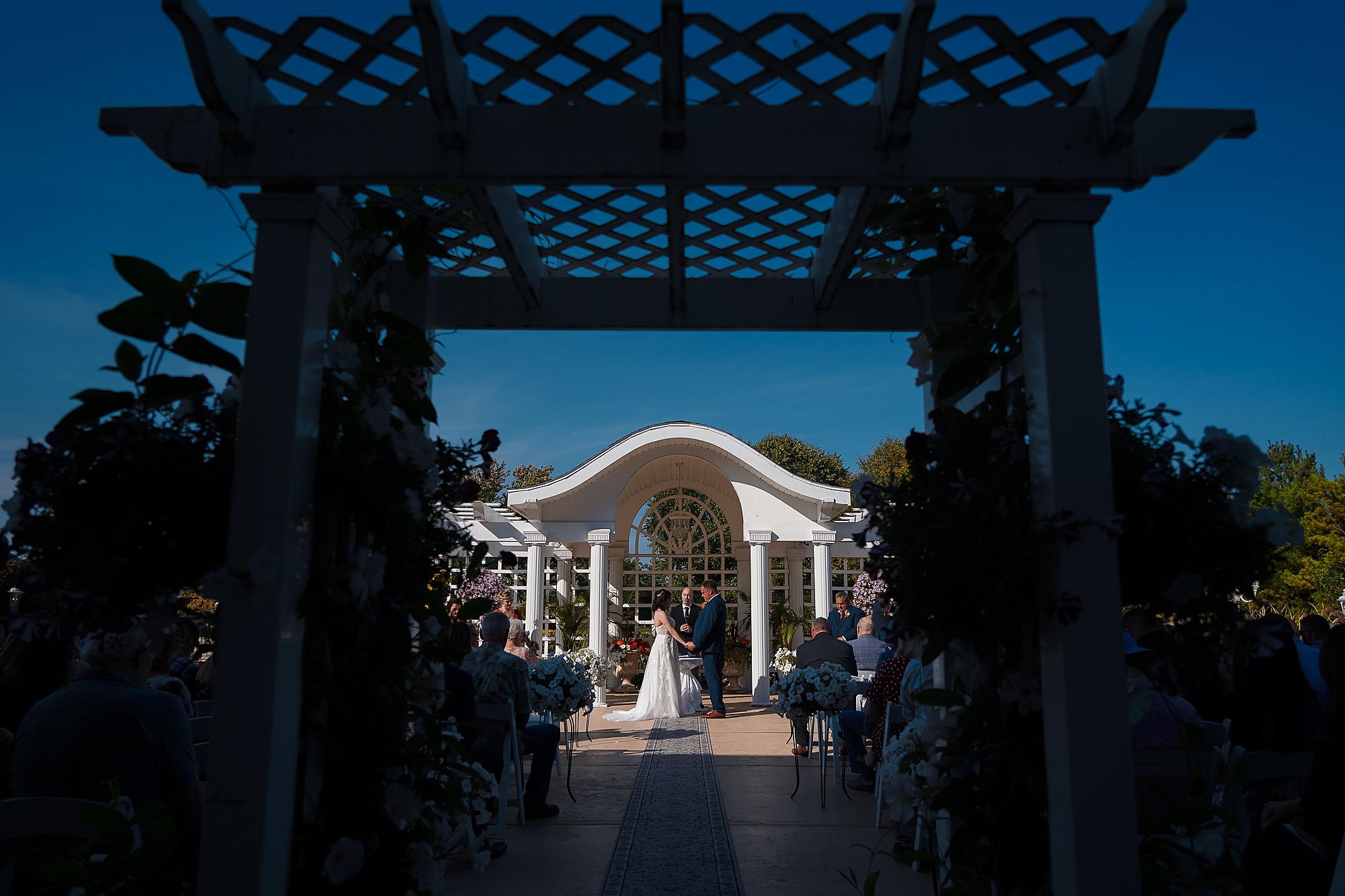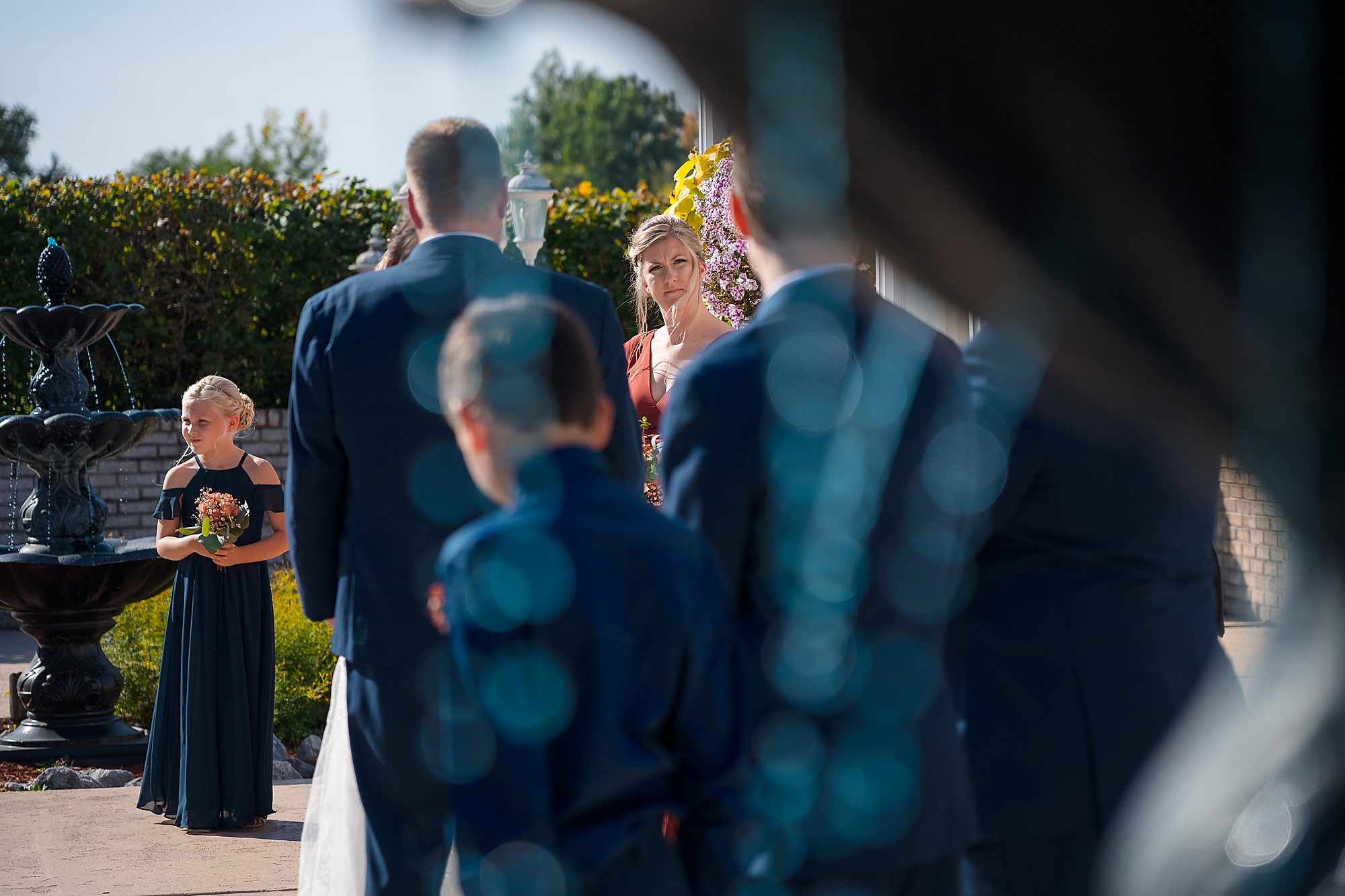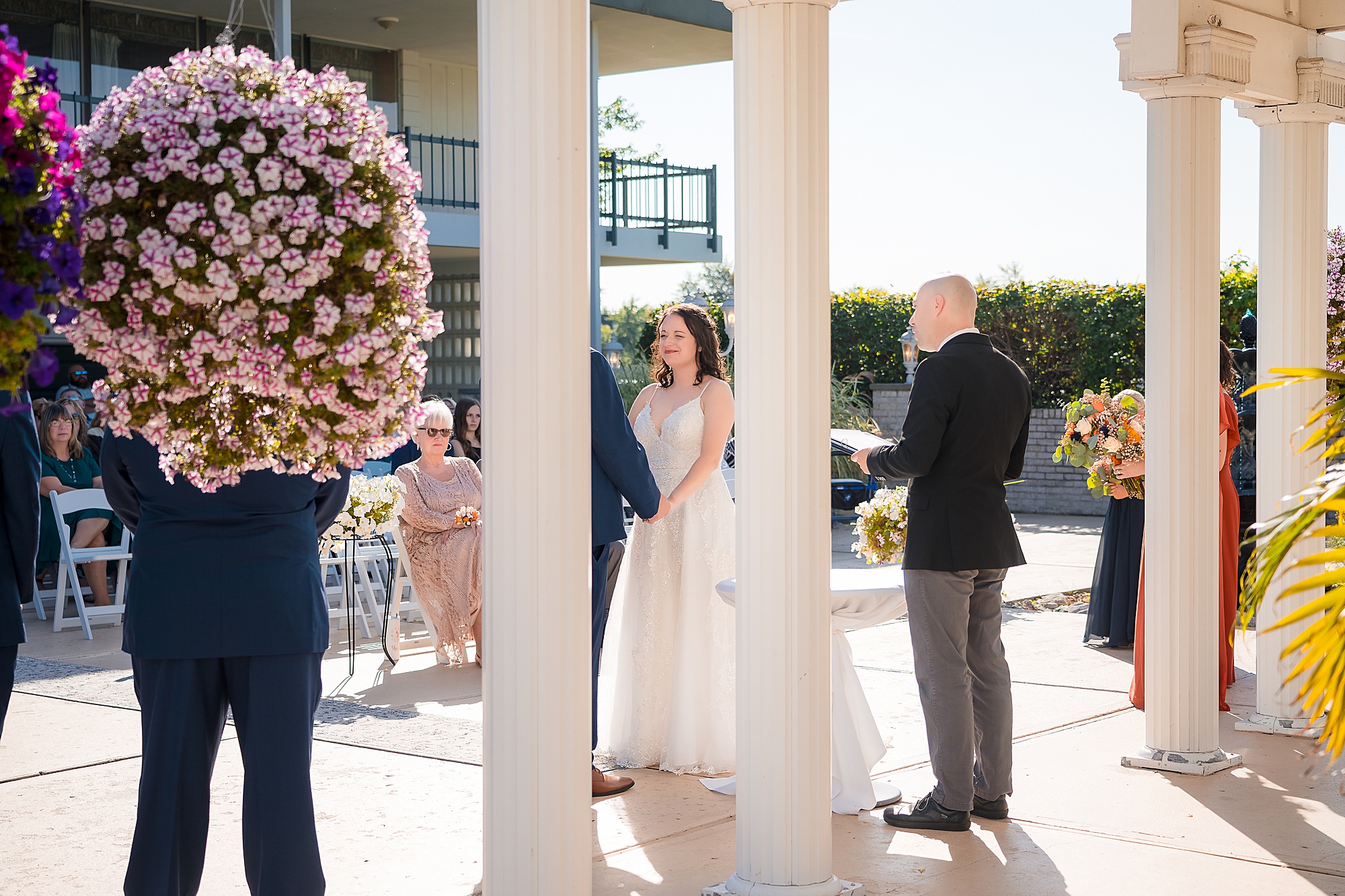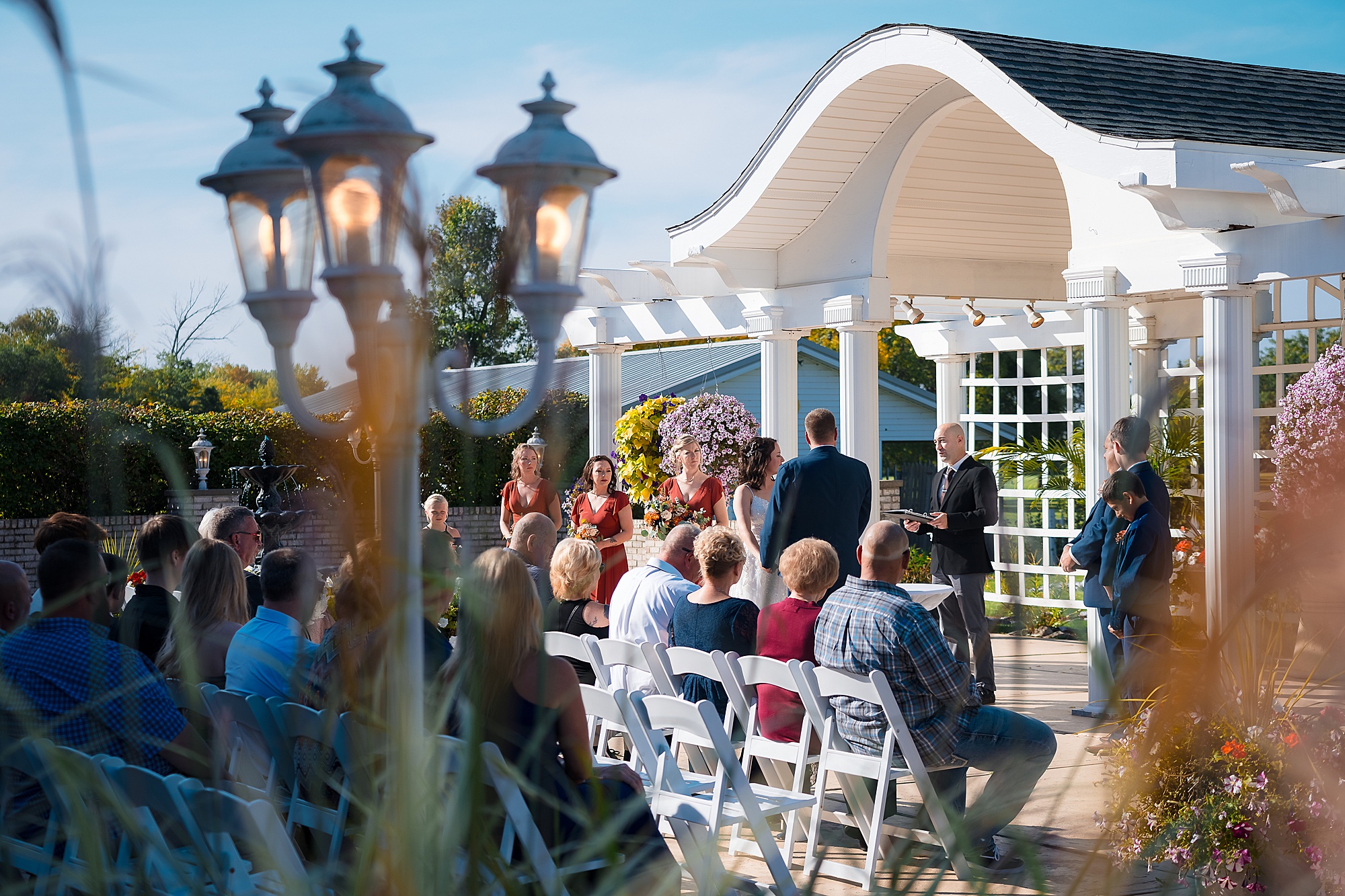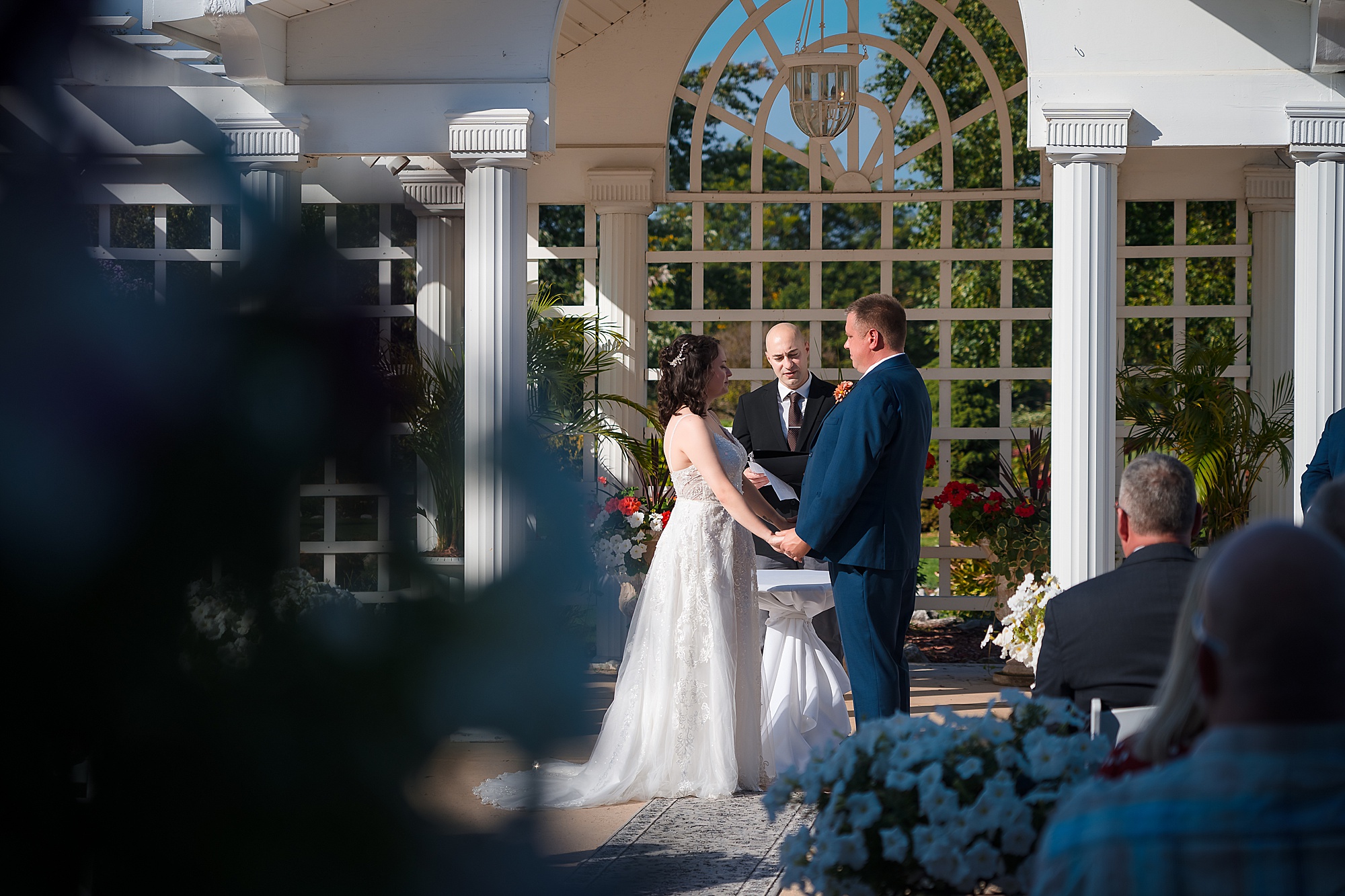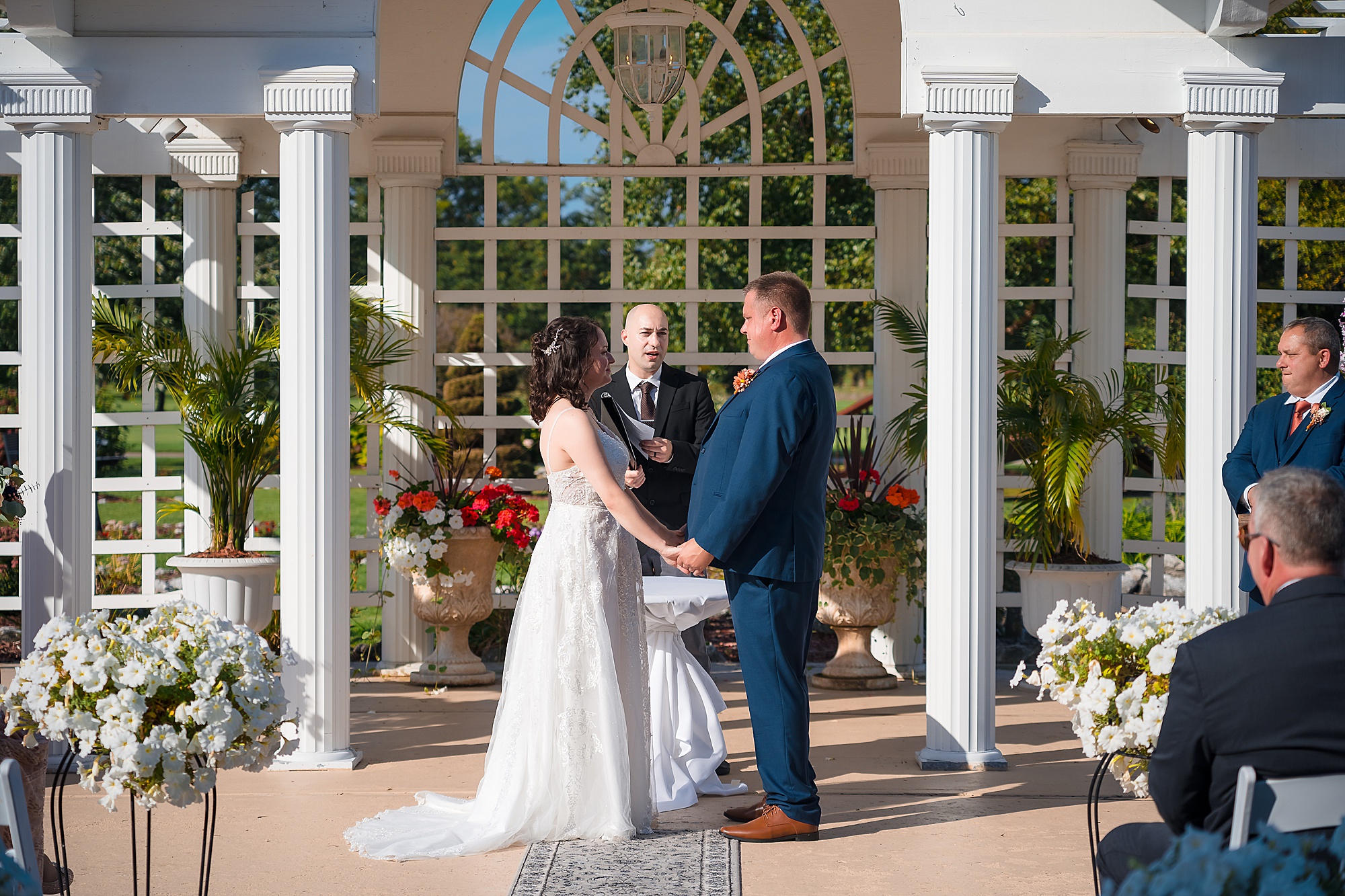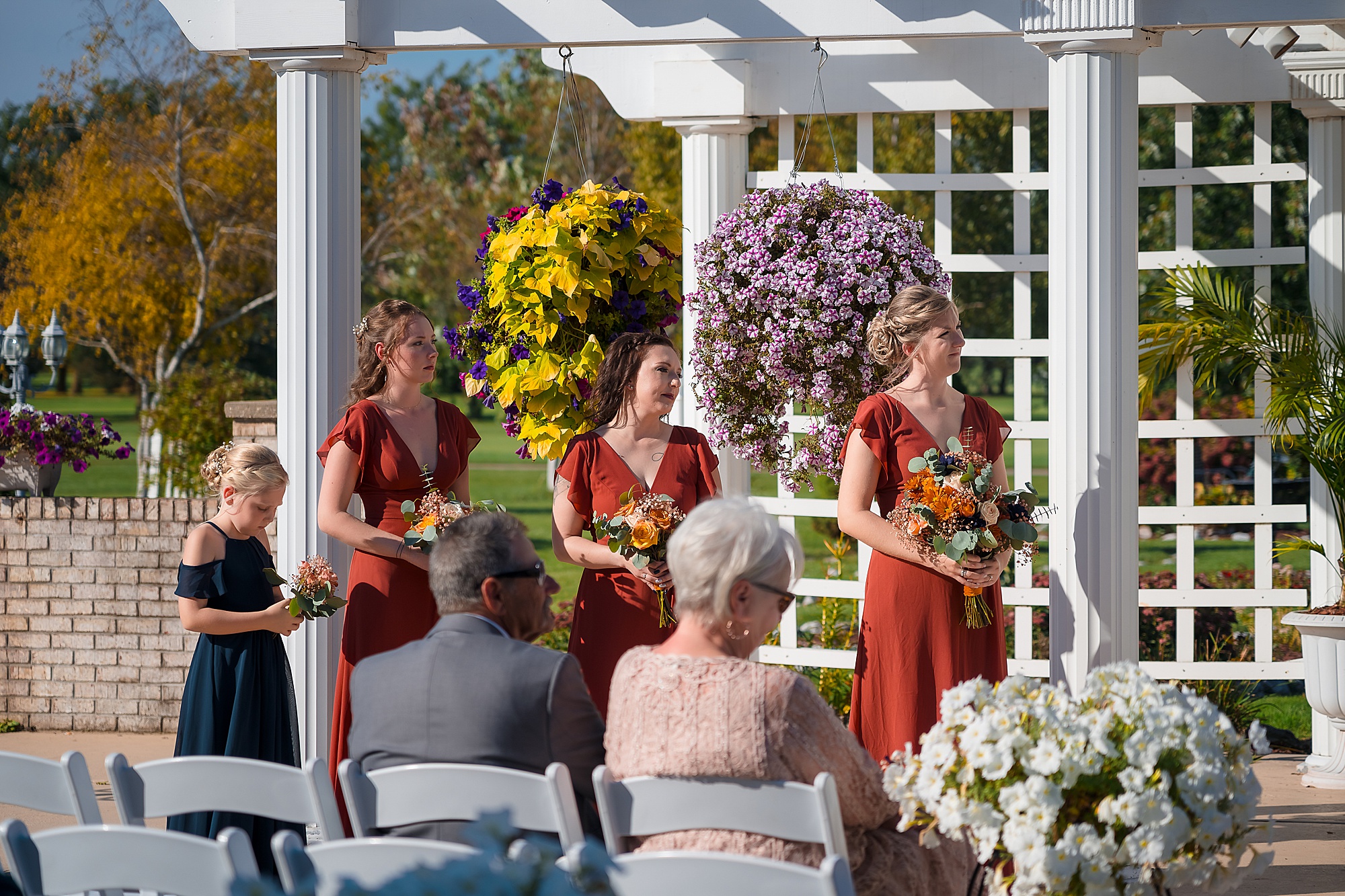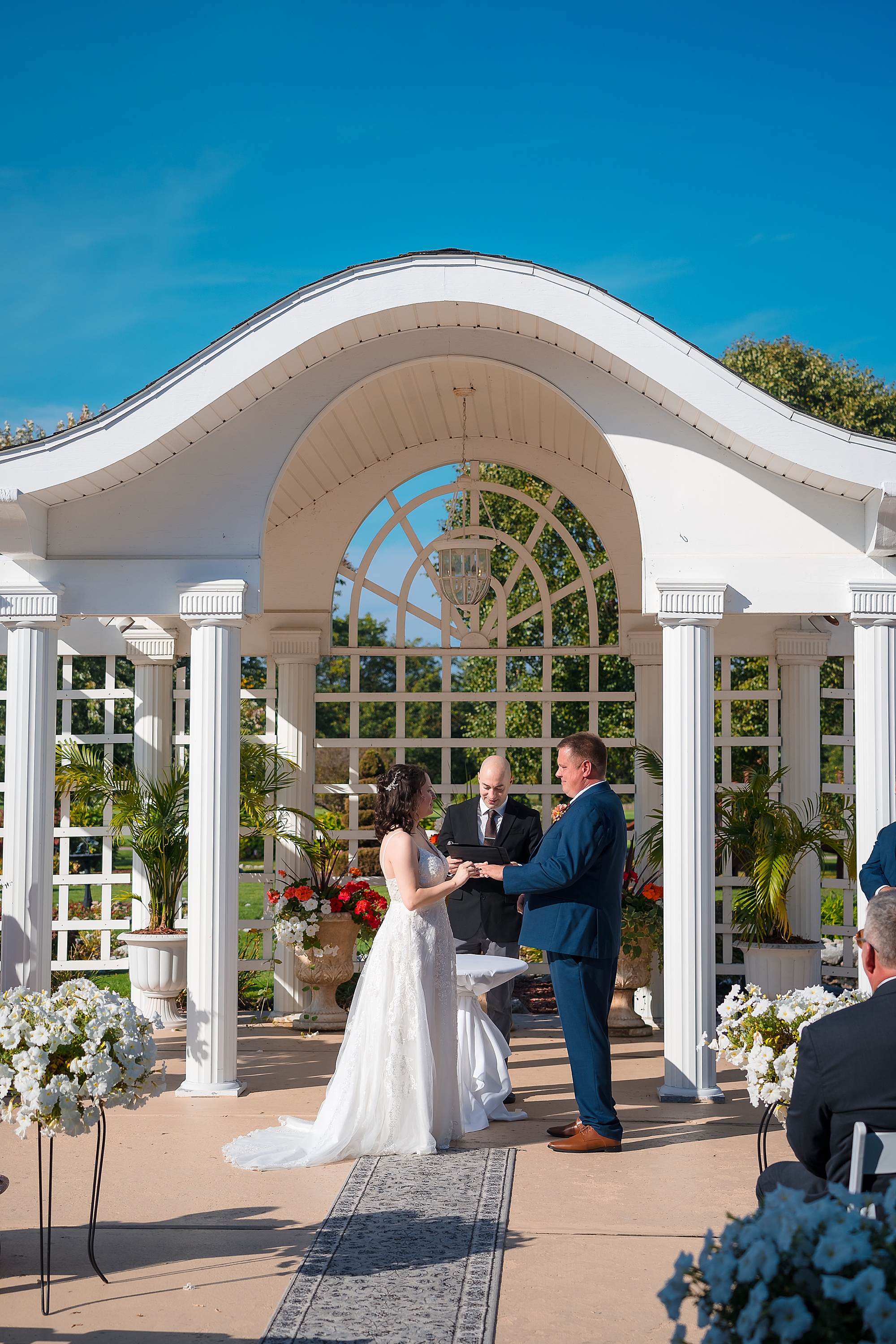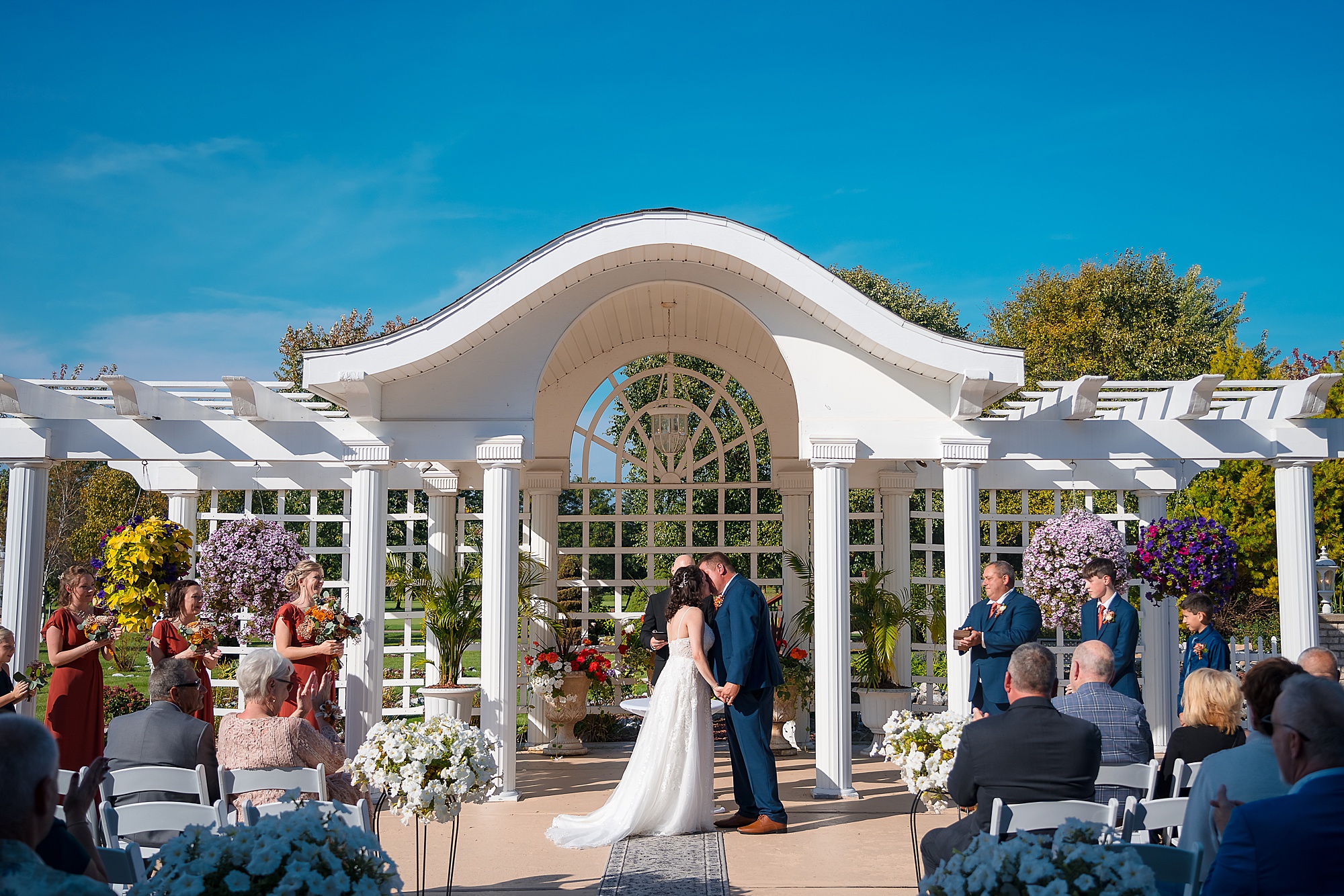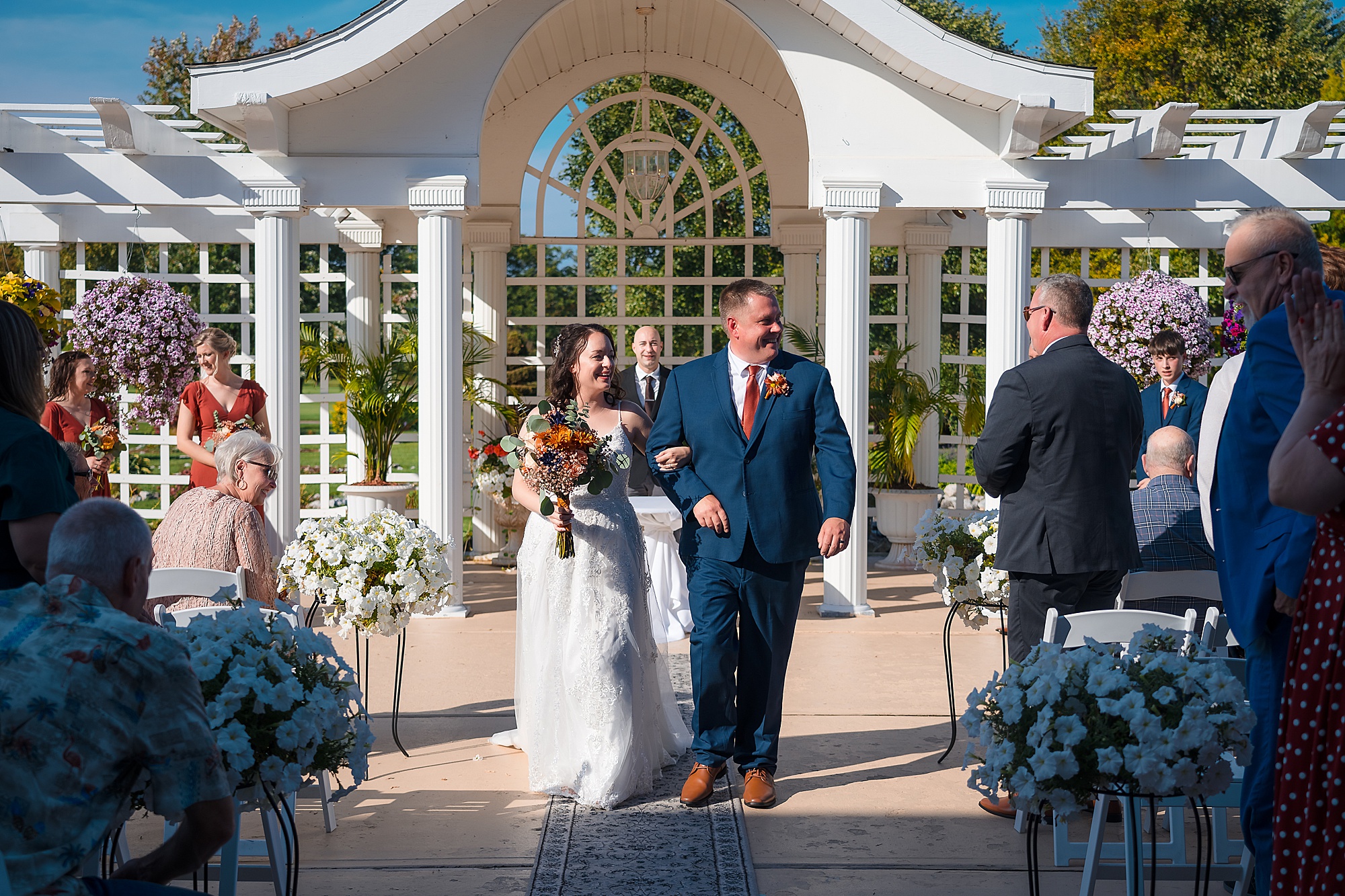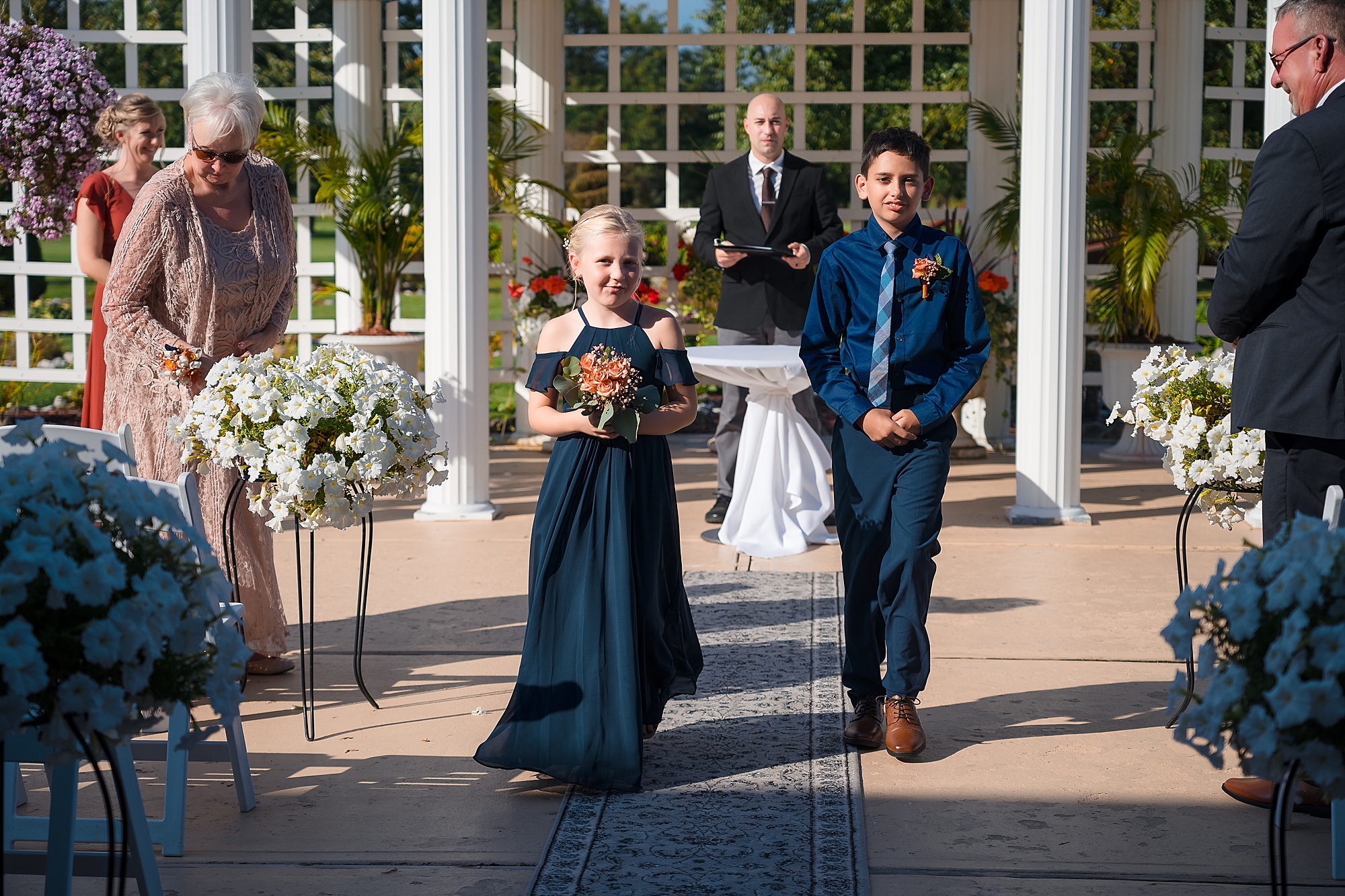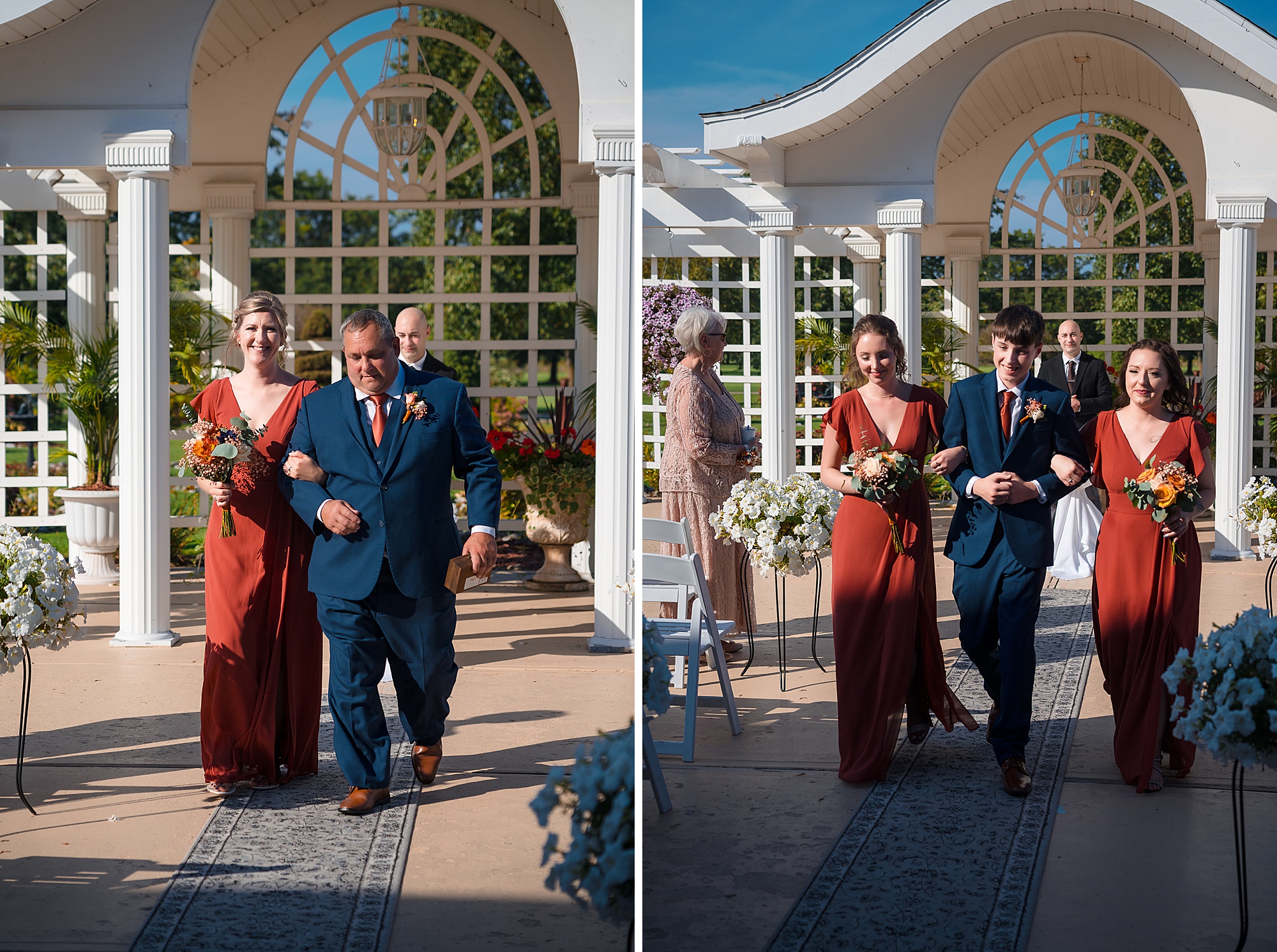 What advice do you have for other first time brides/grooms?
Take a few minutes to go sit somewhere just bride and groom to breathe and soak it all in.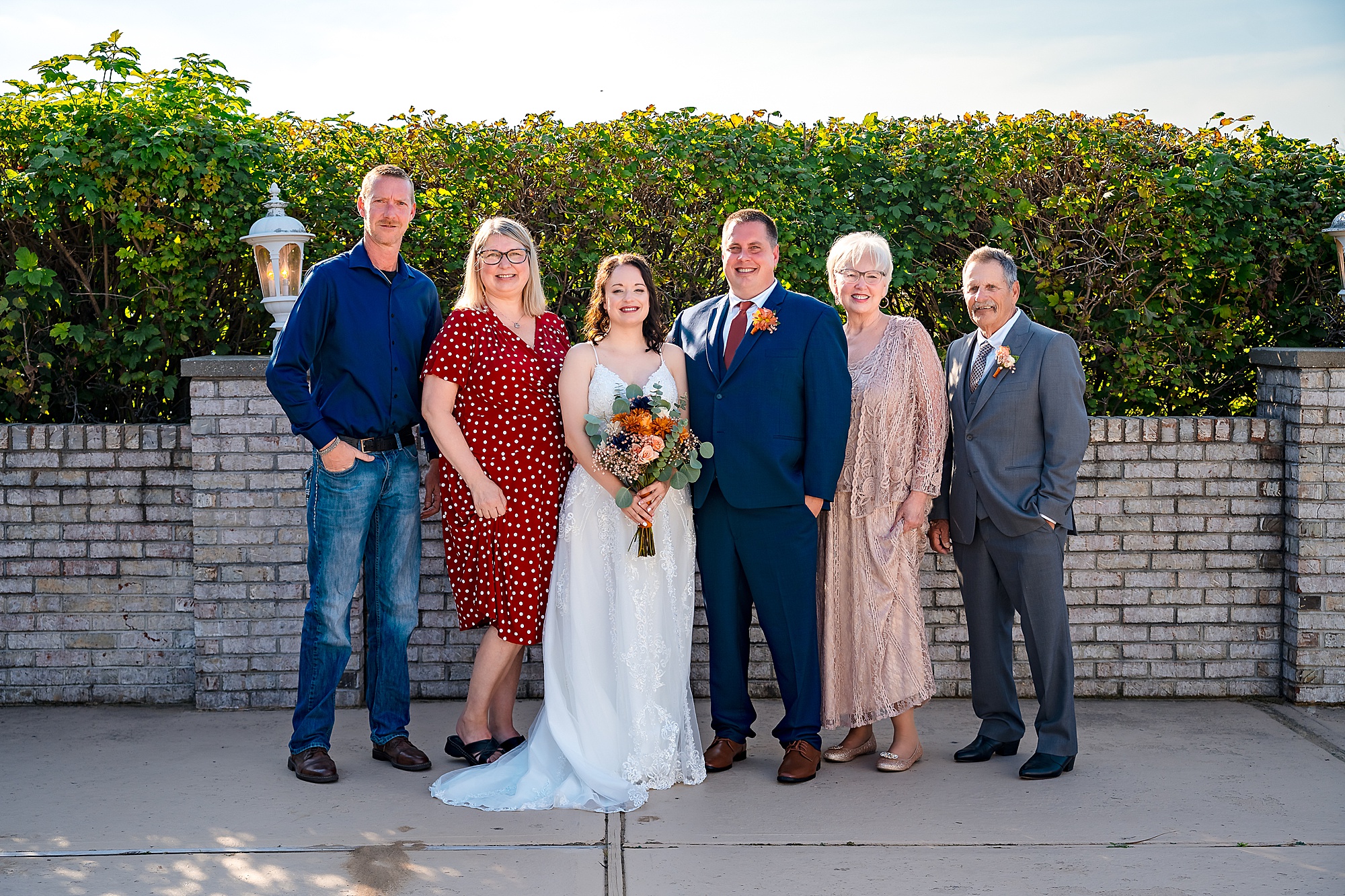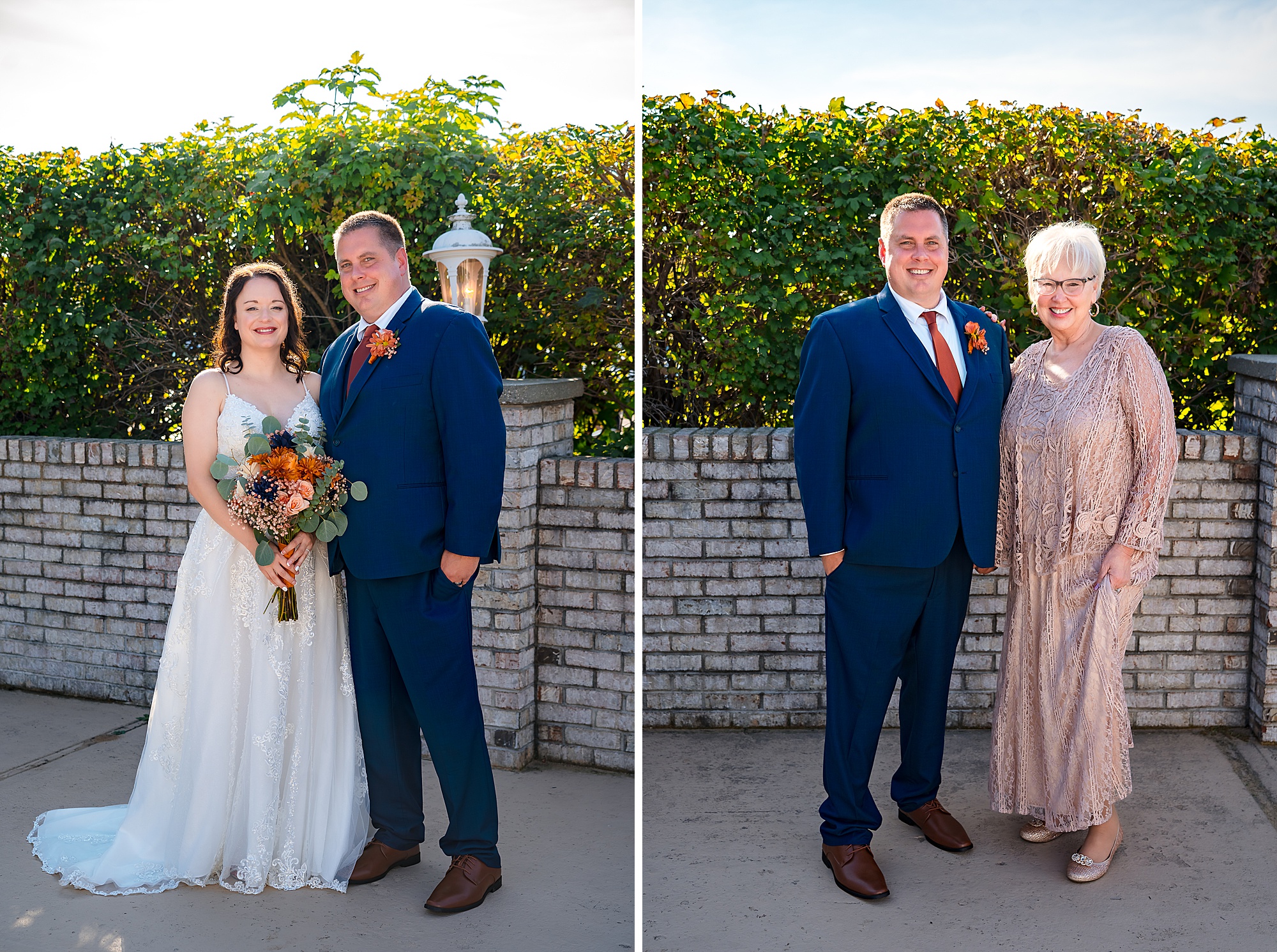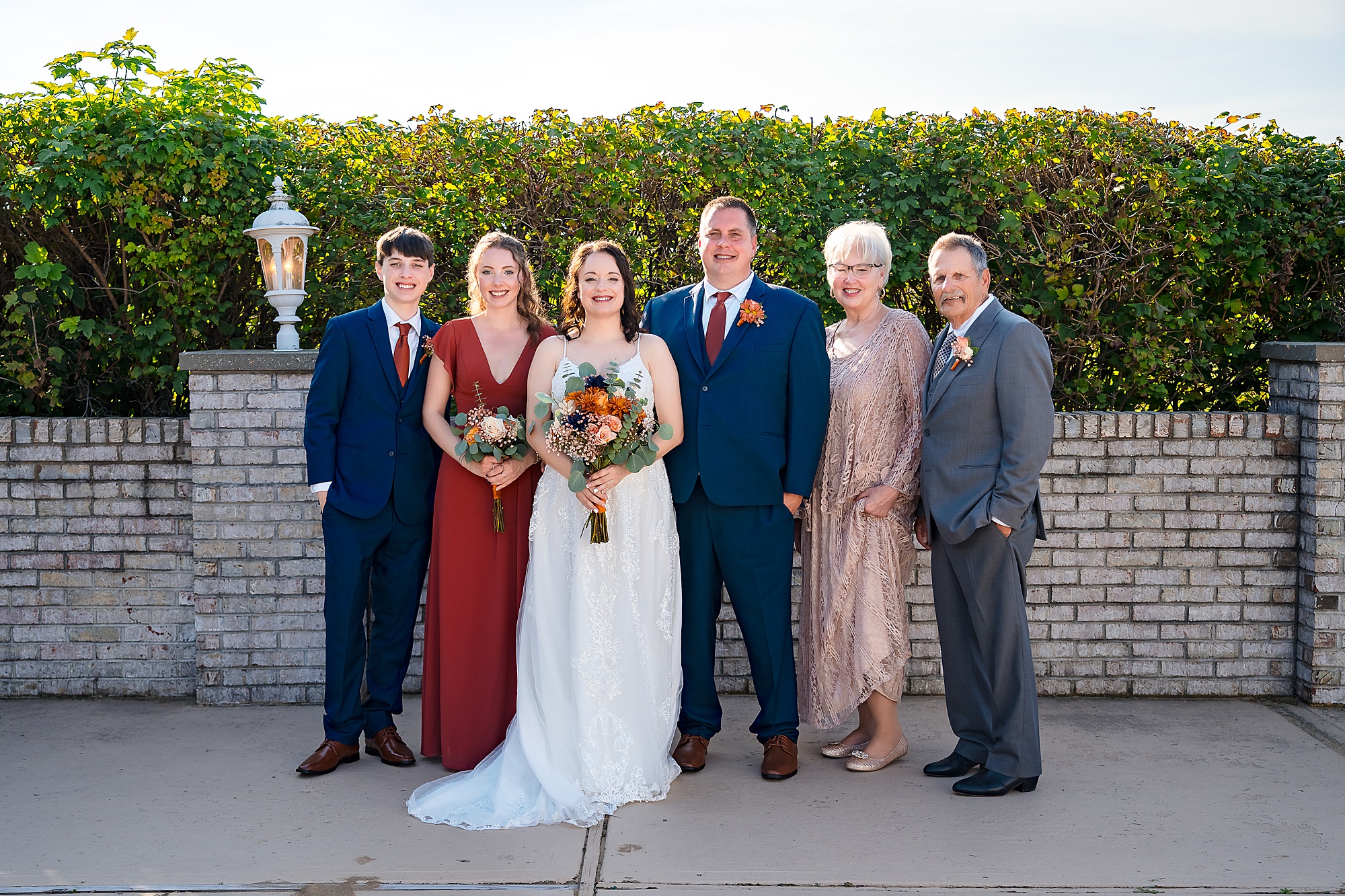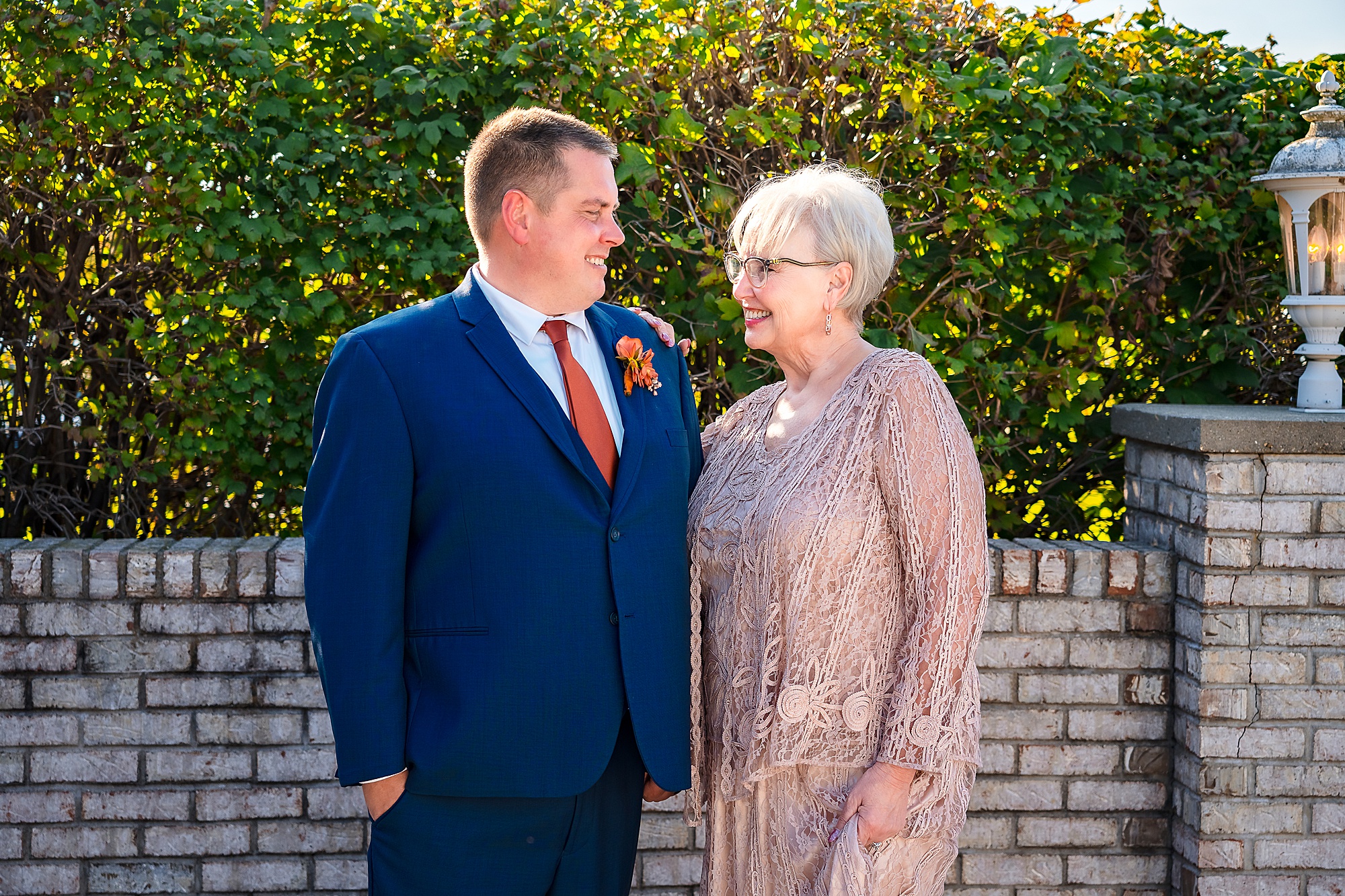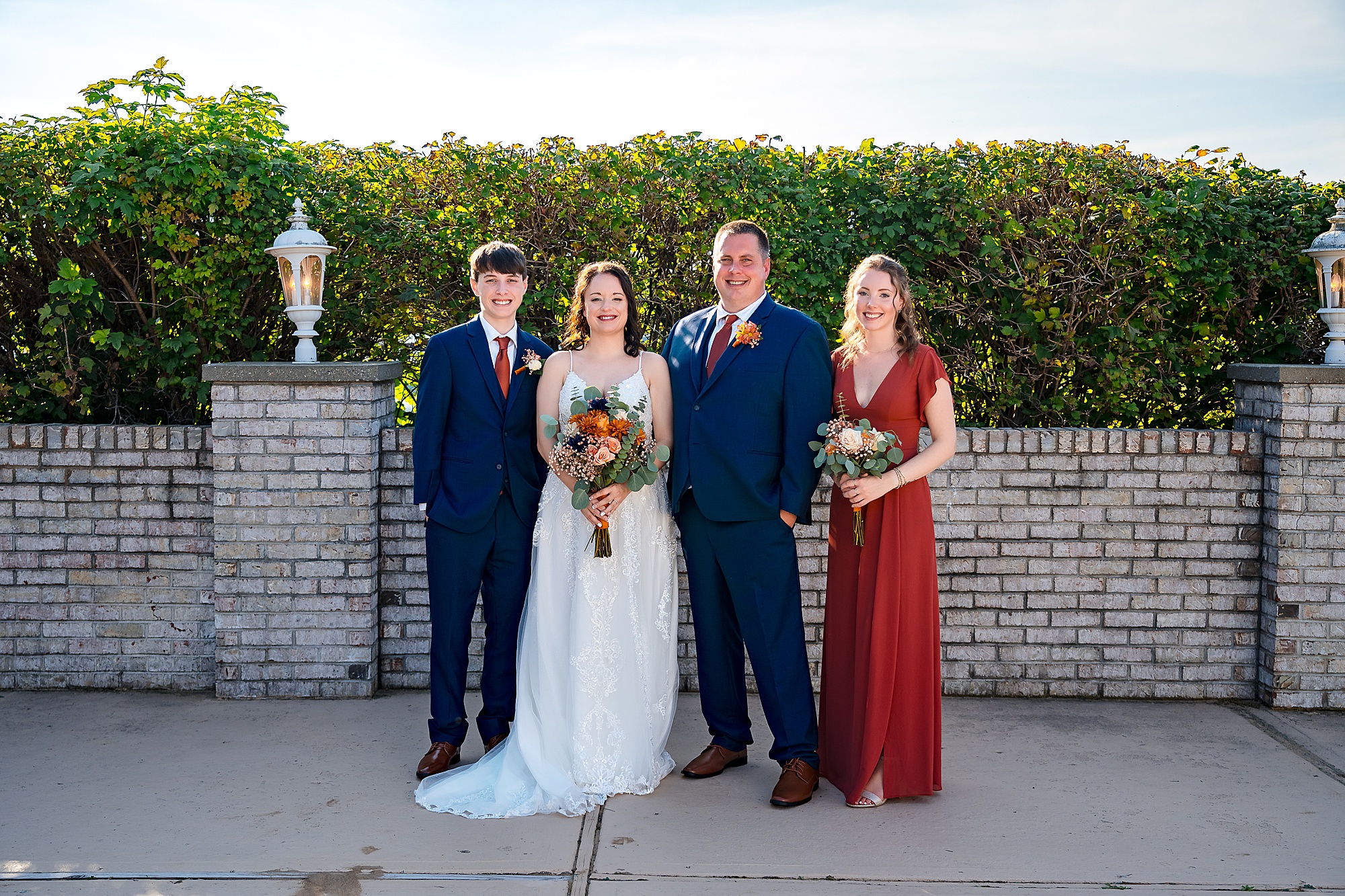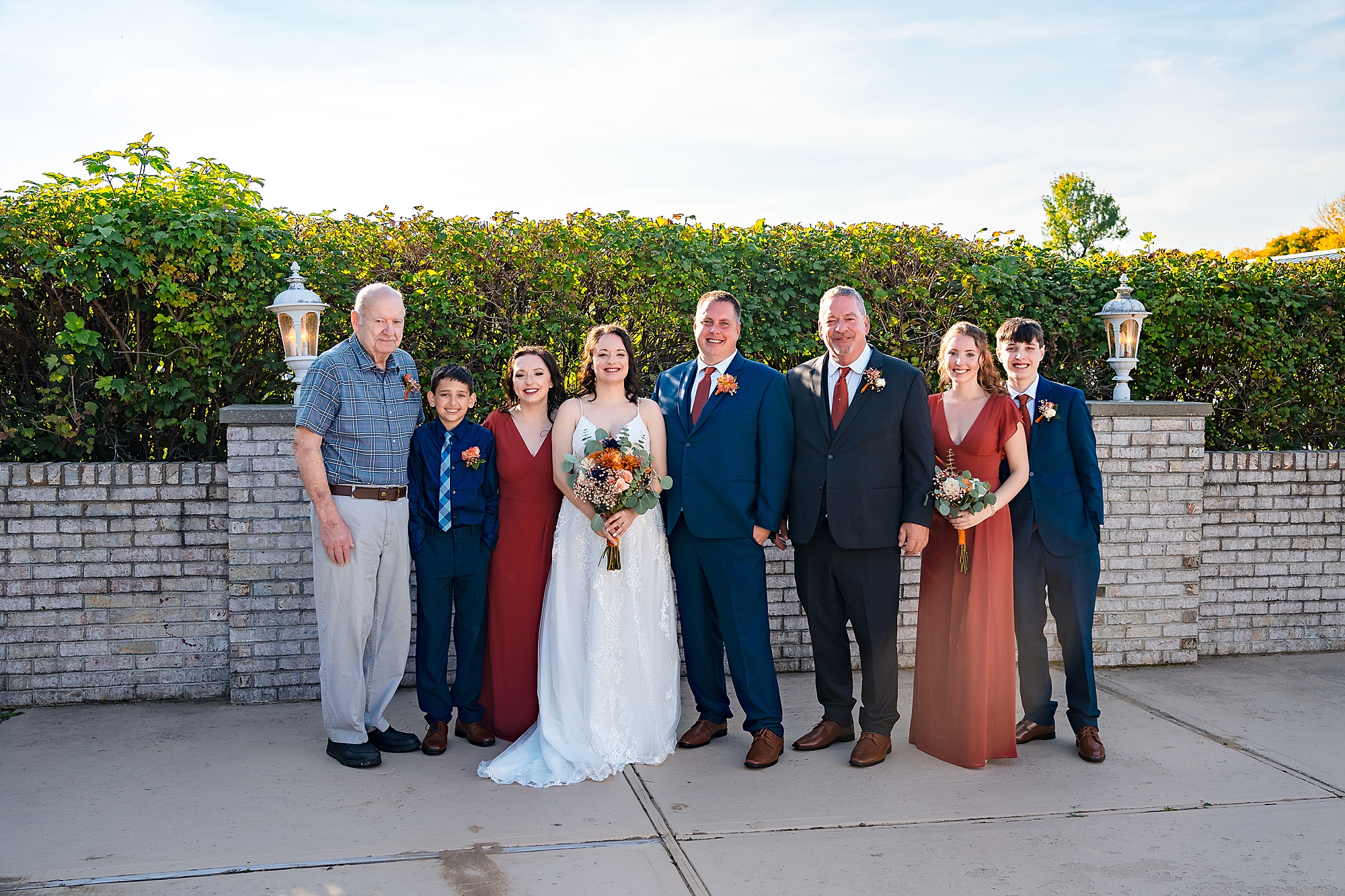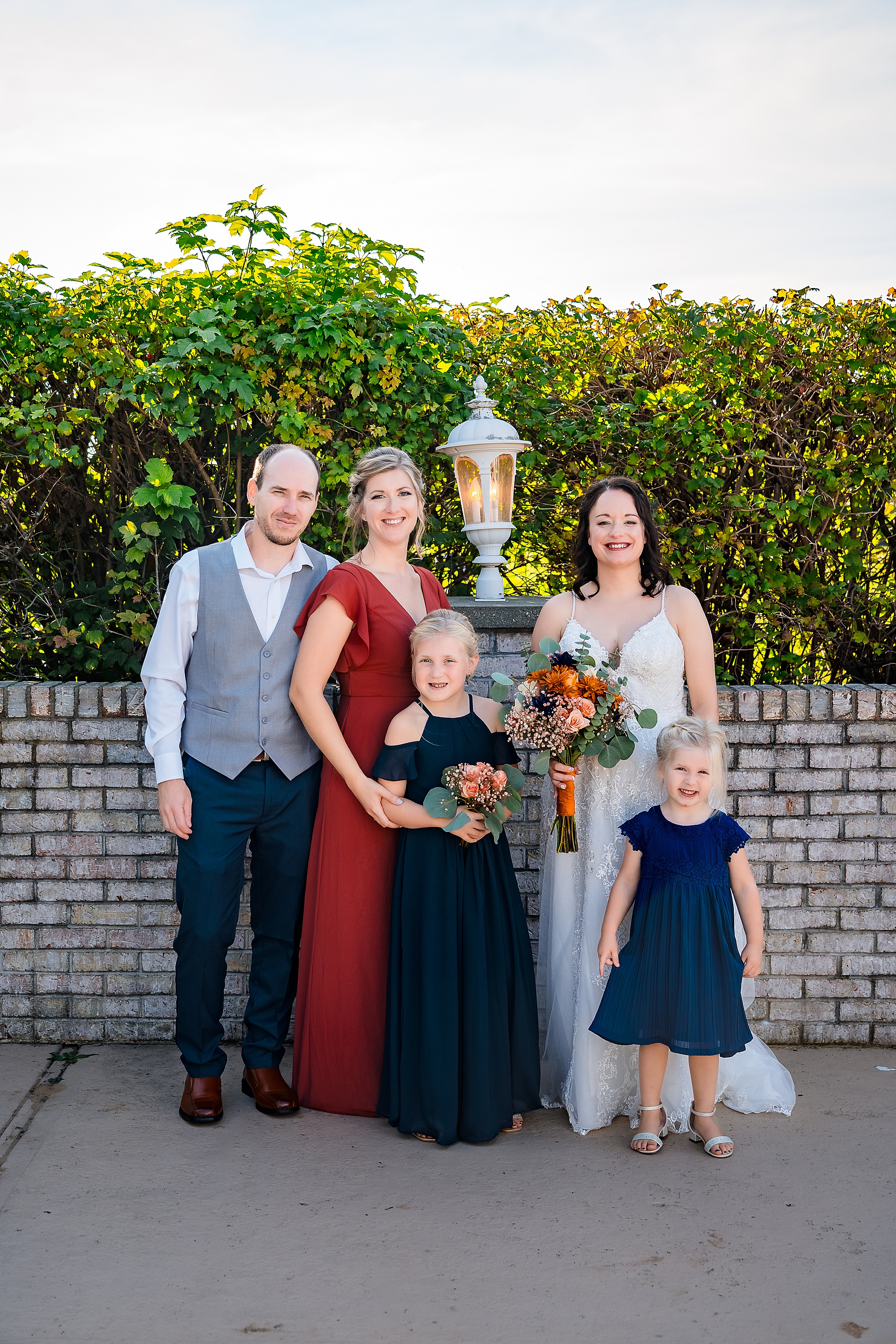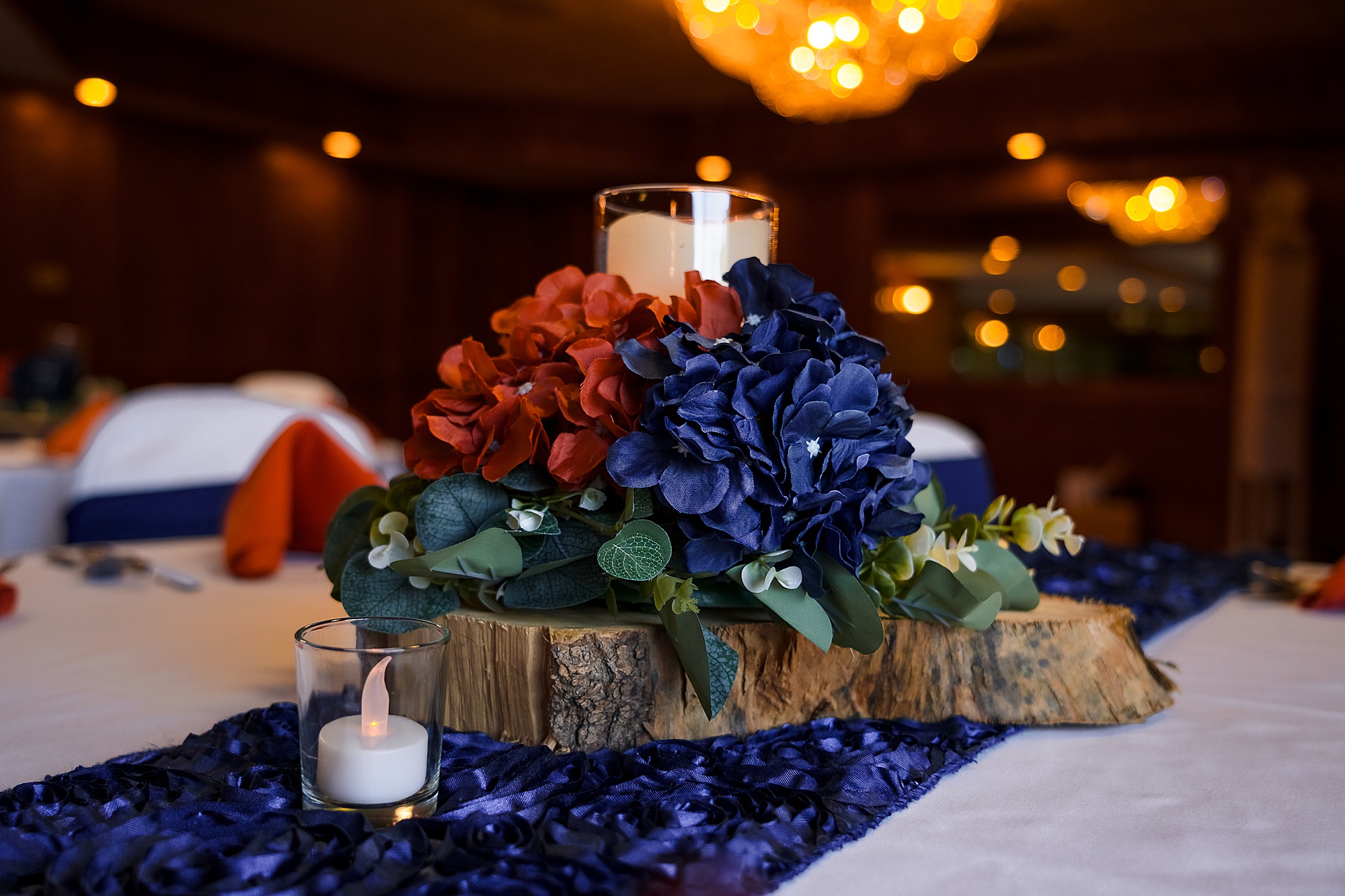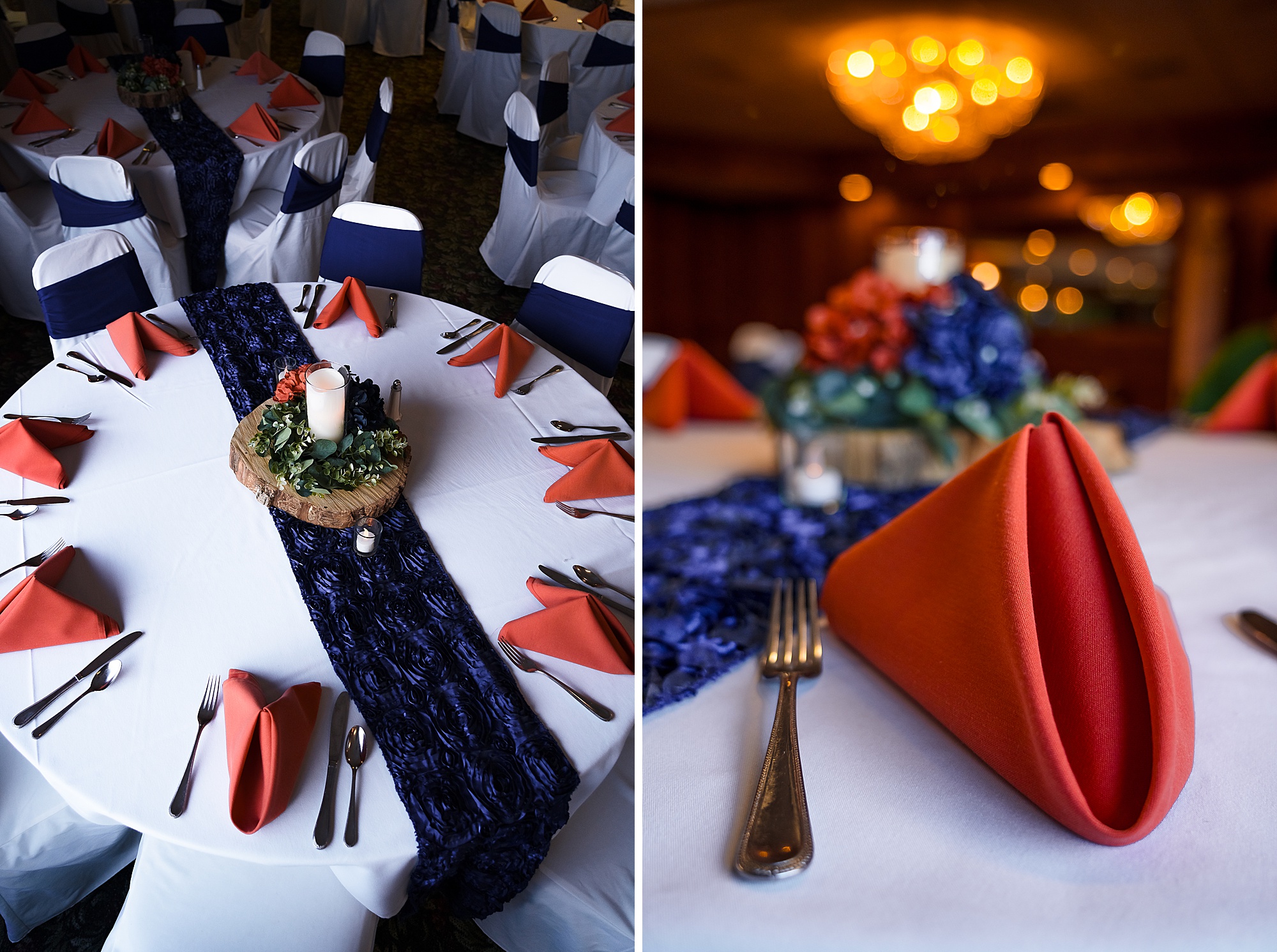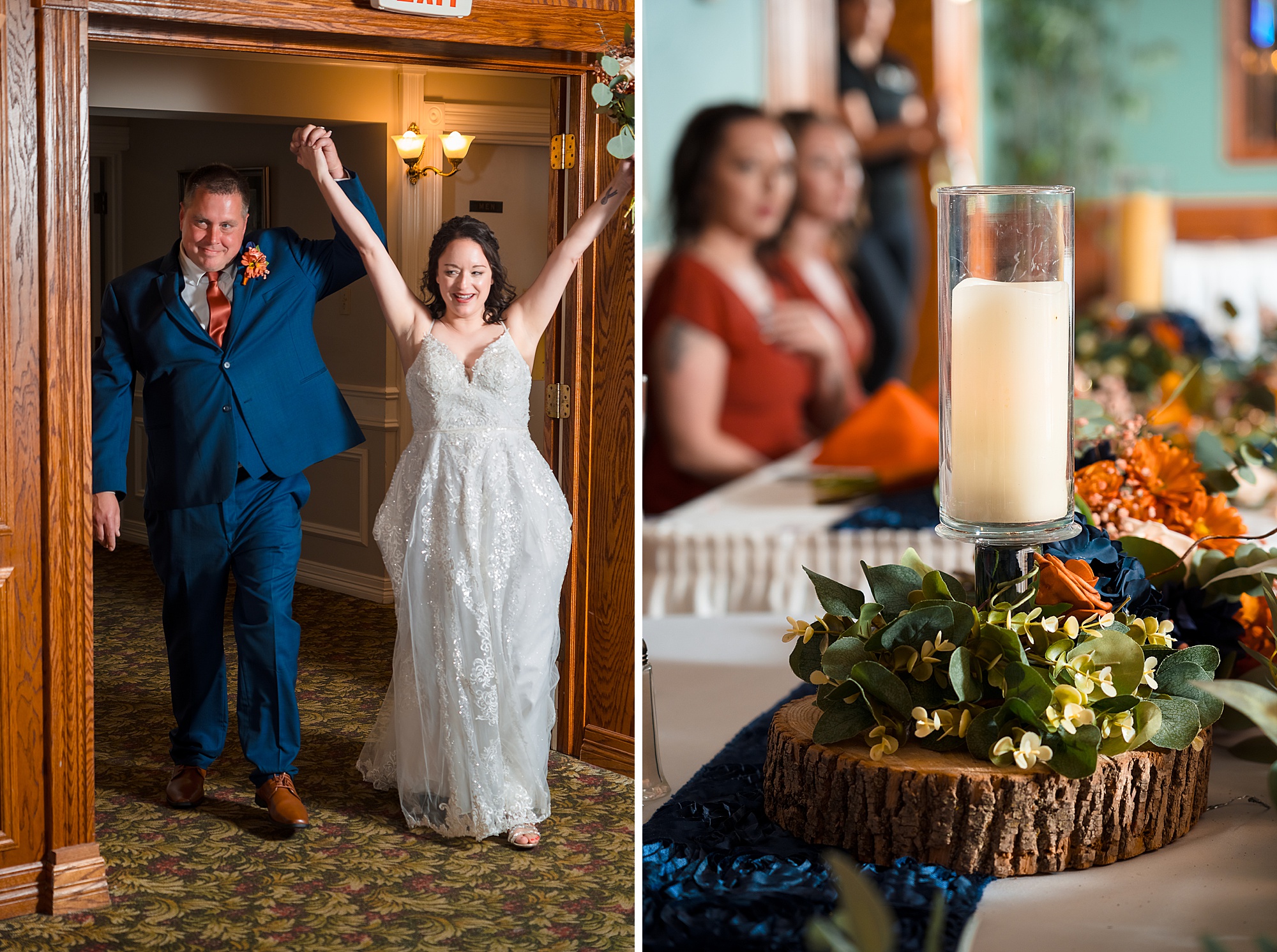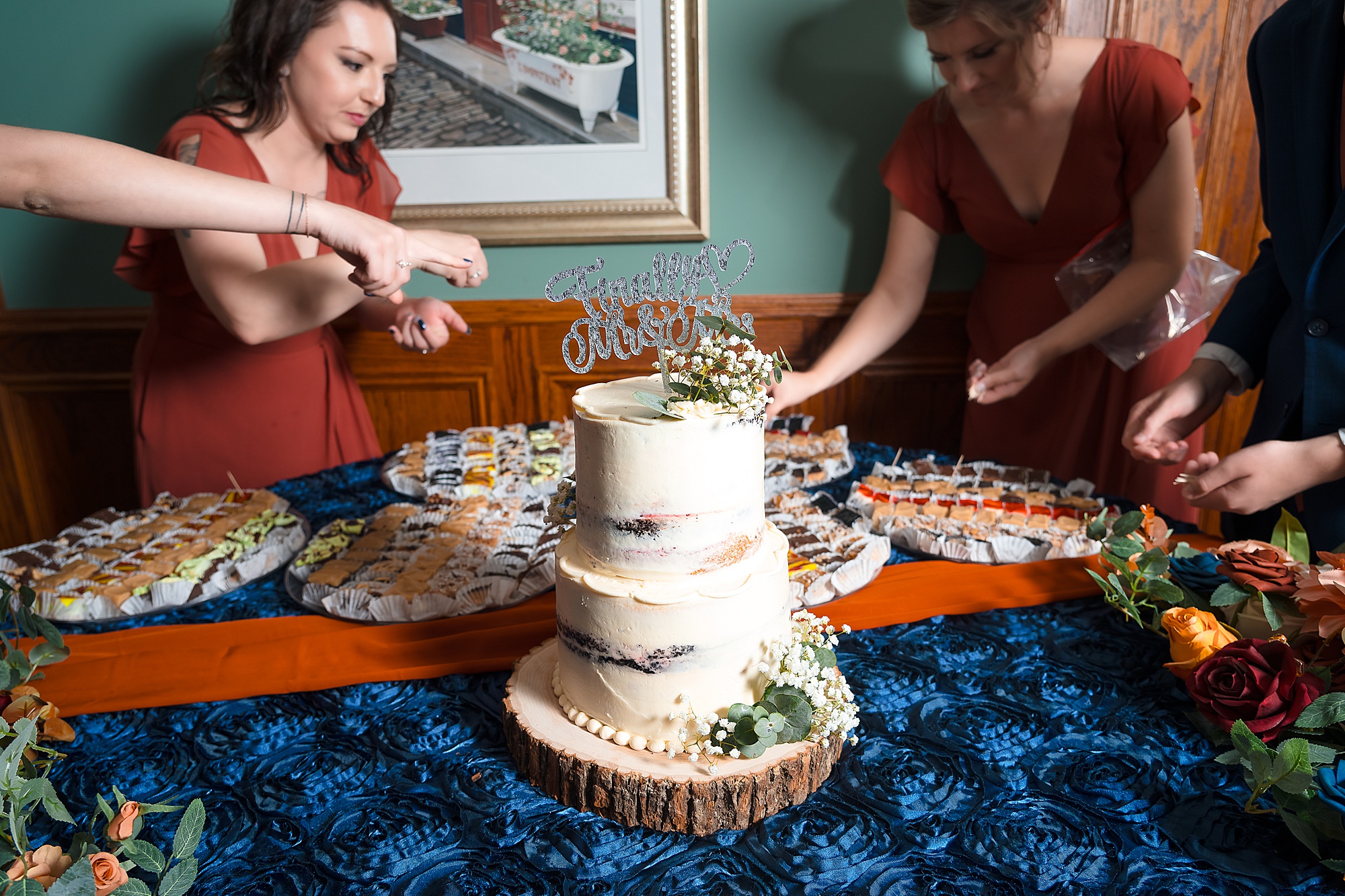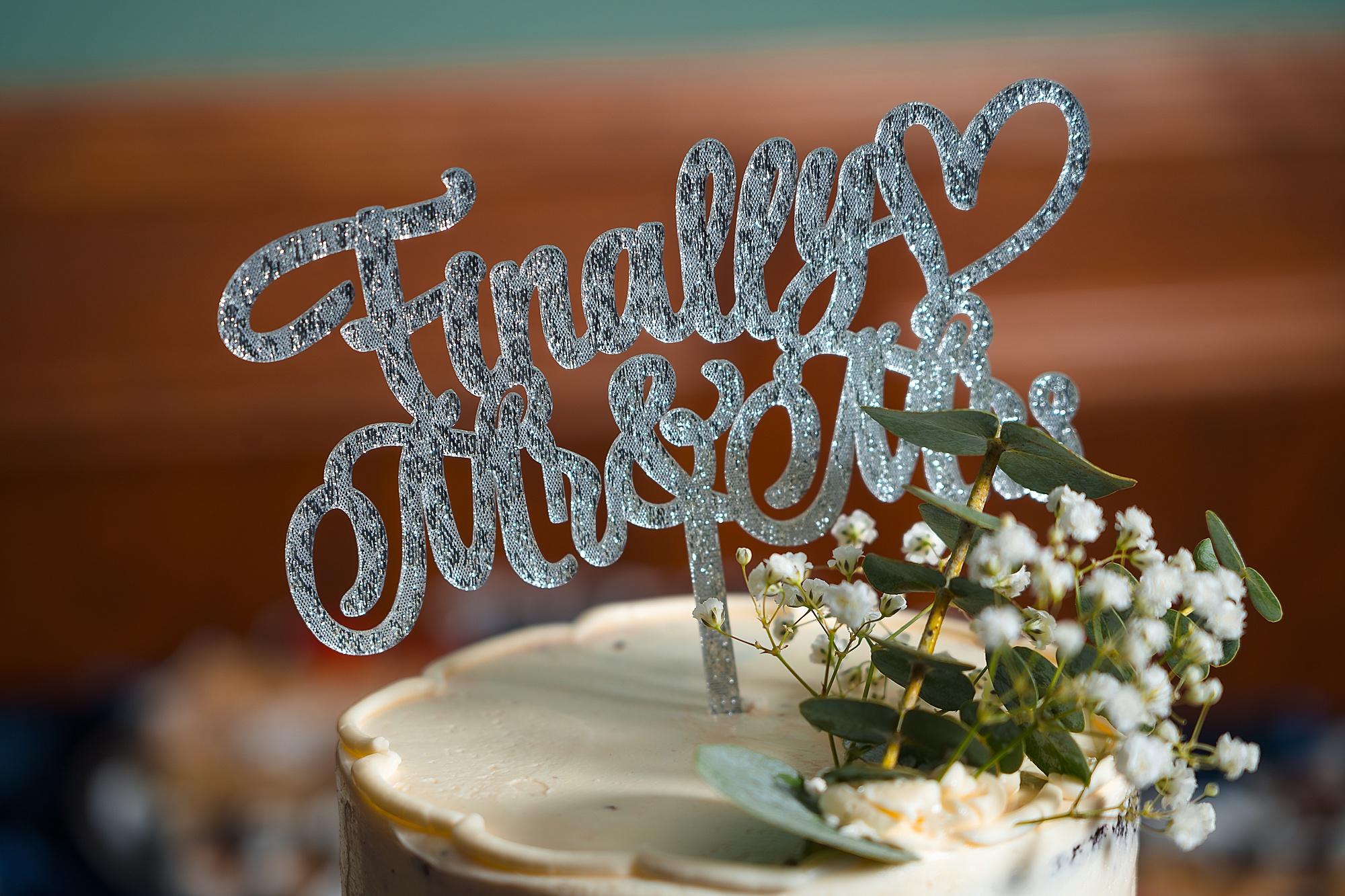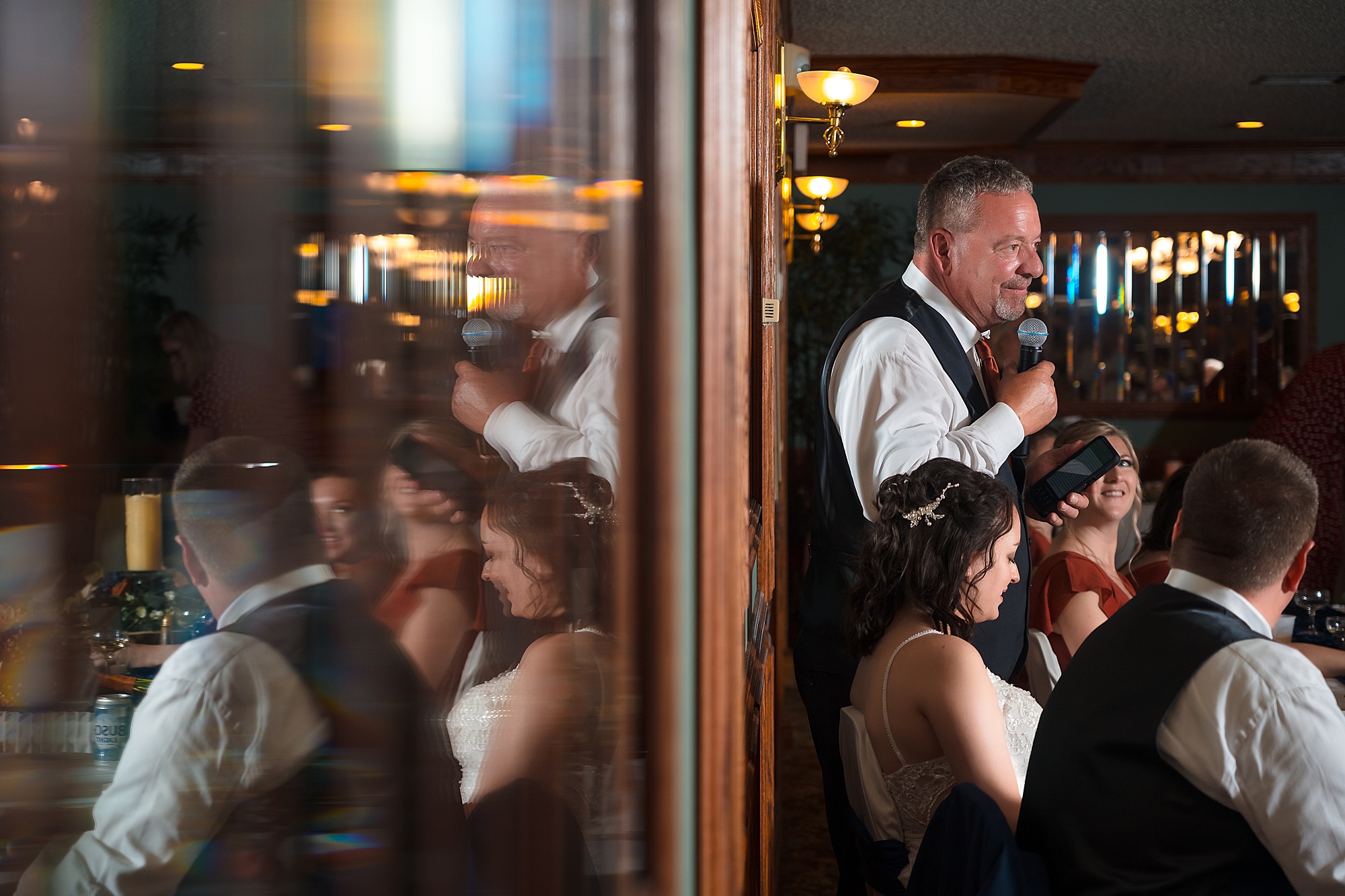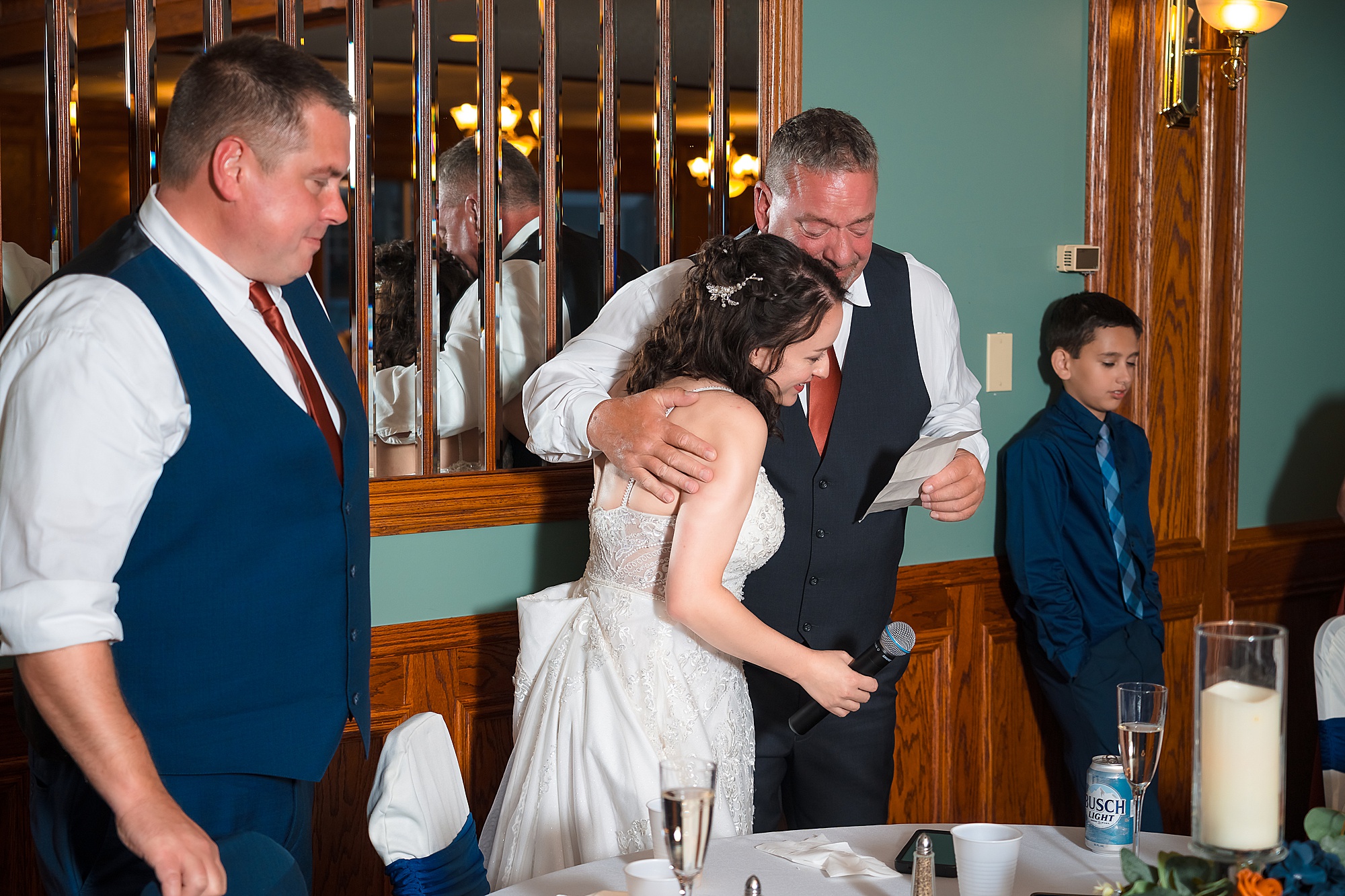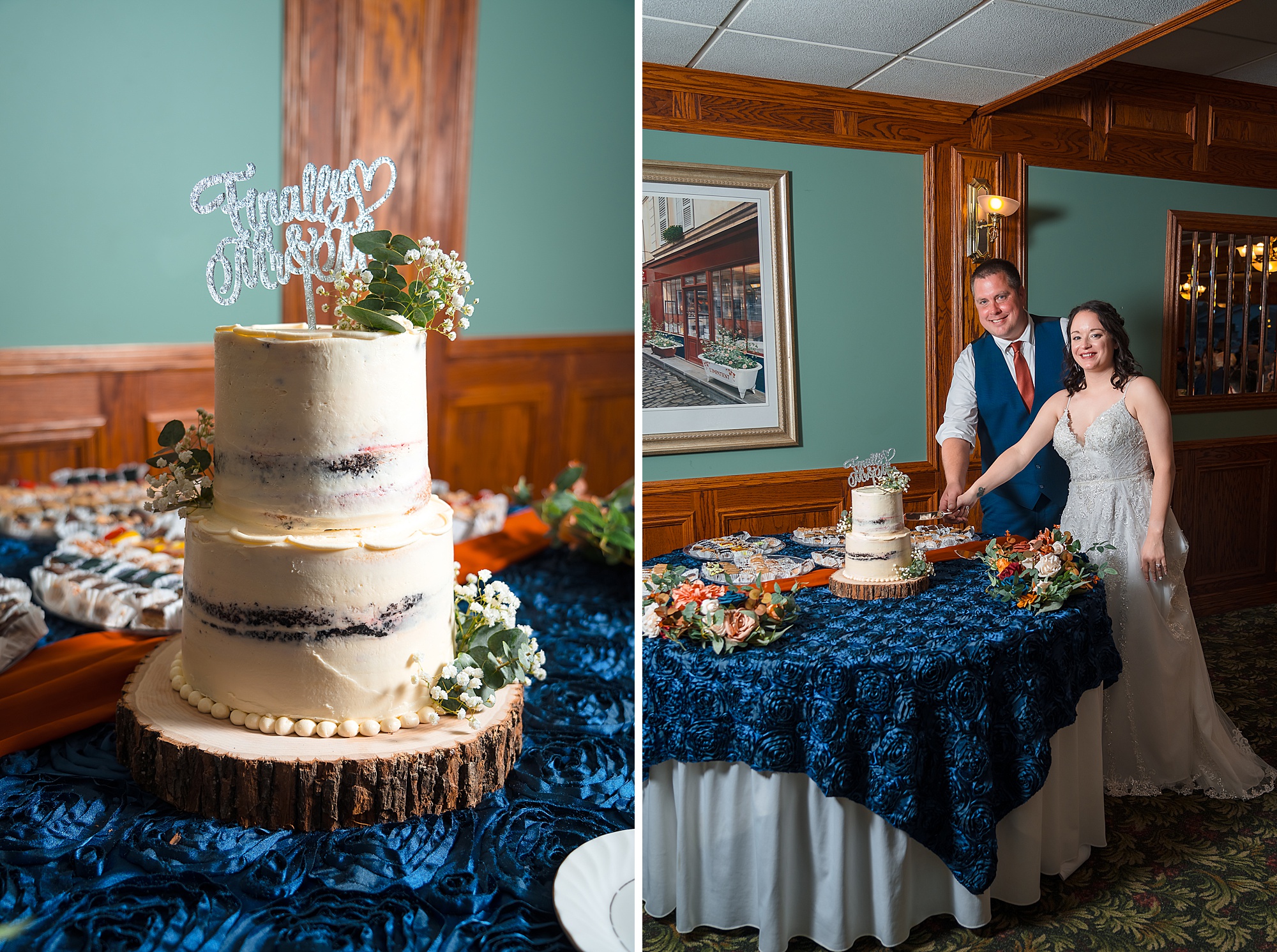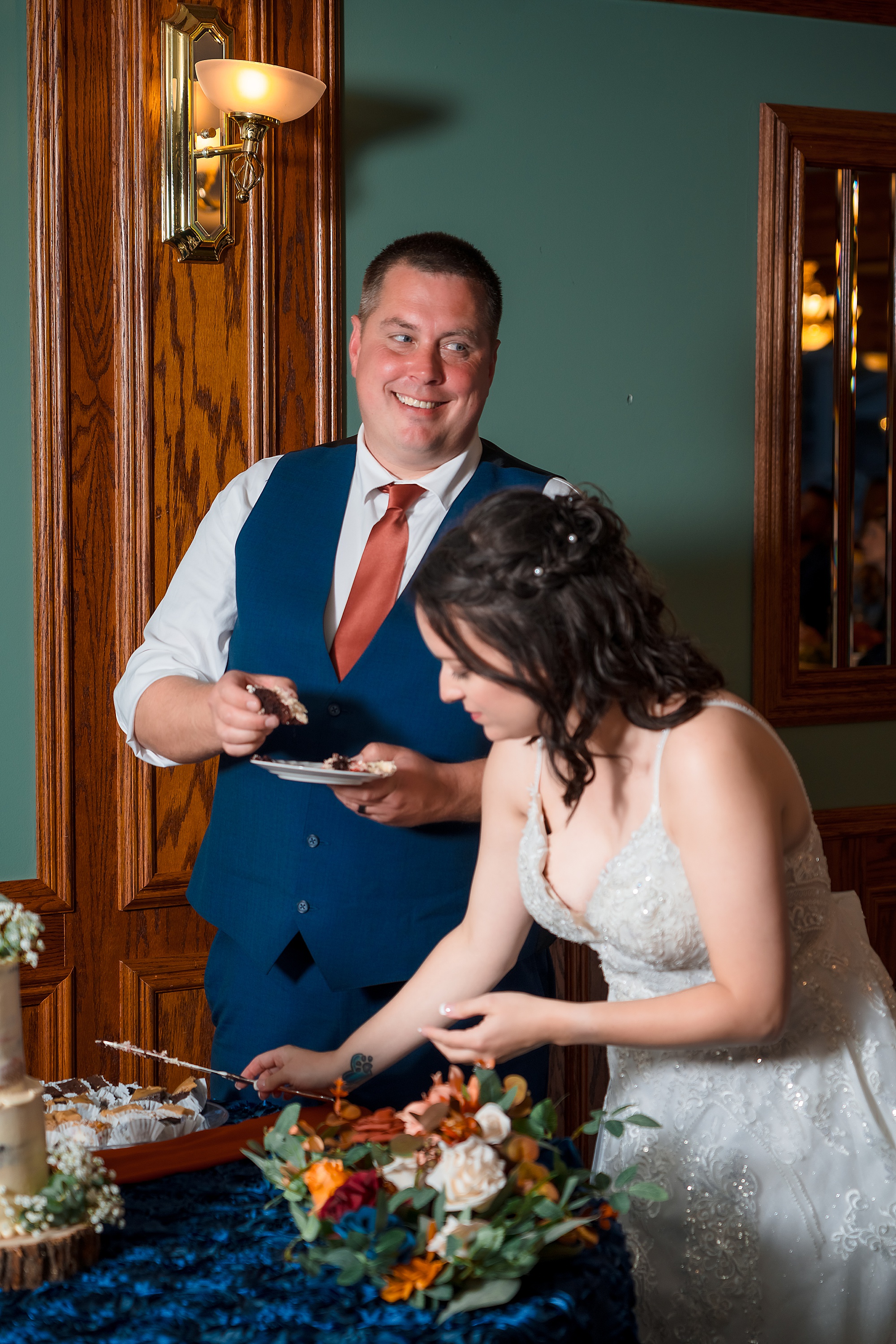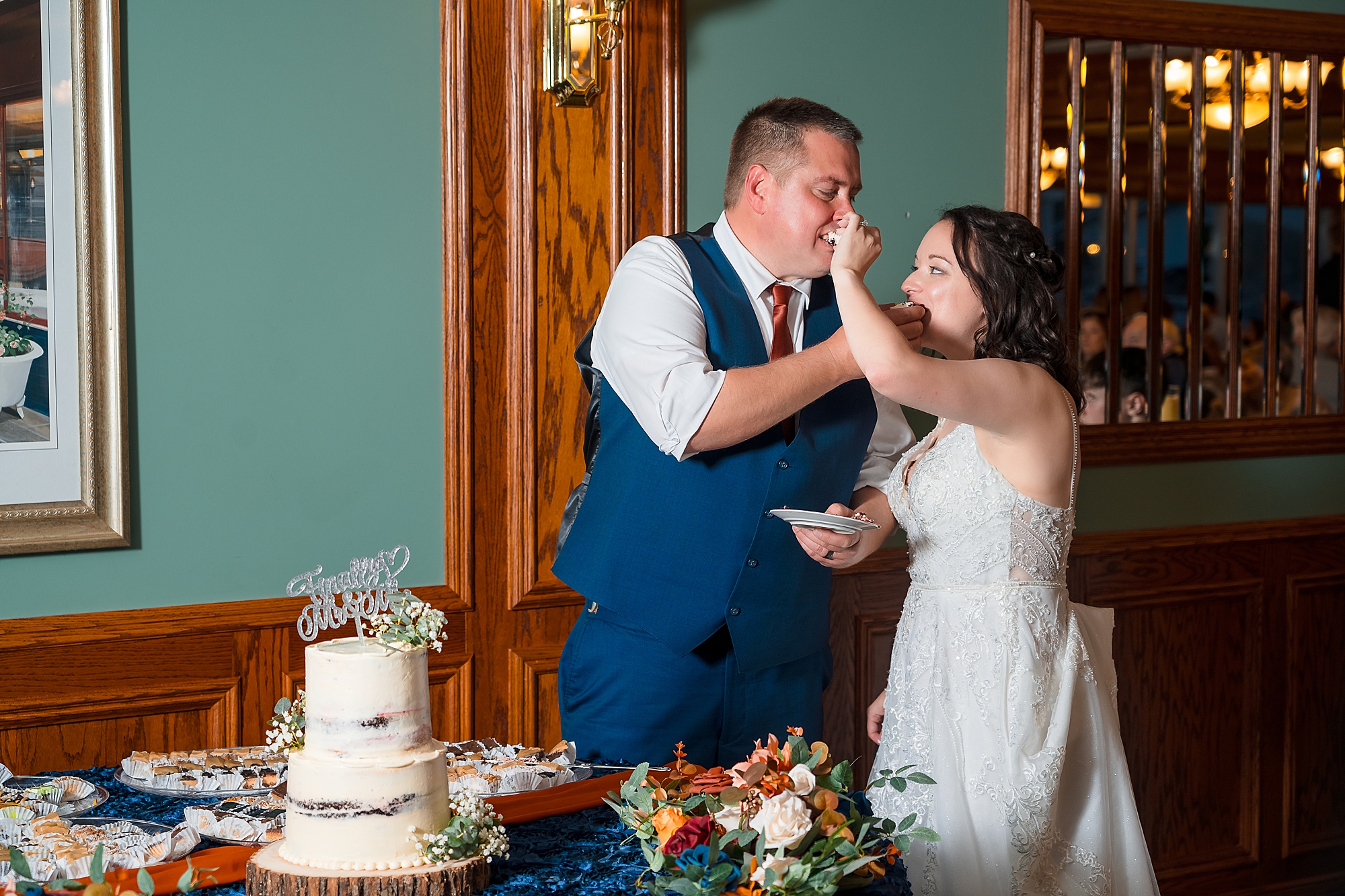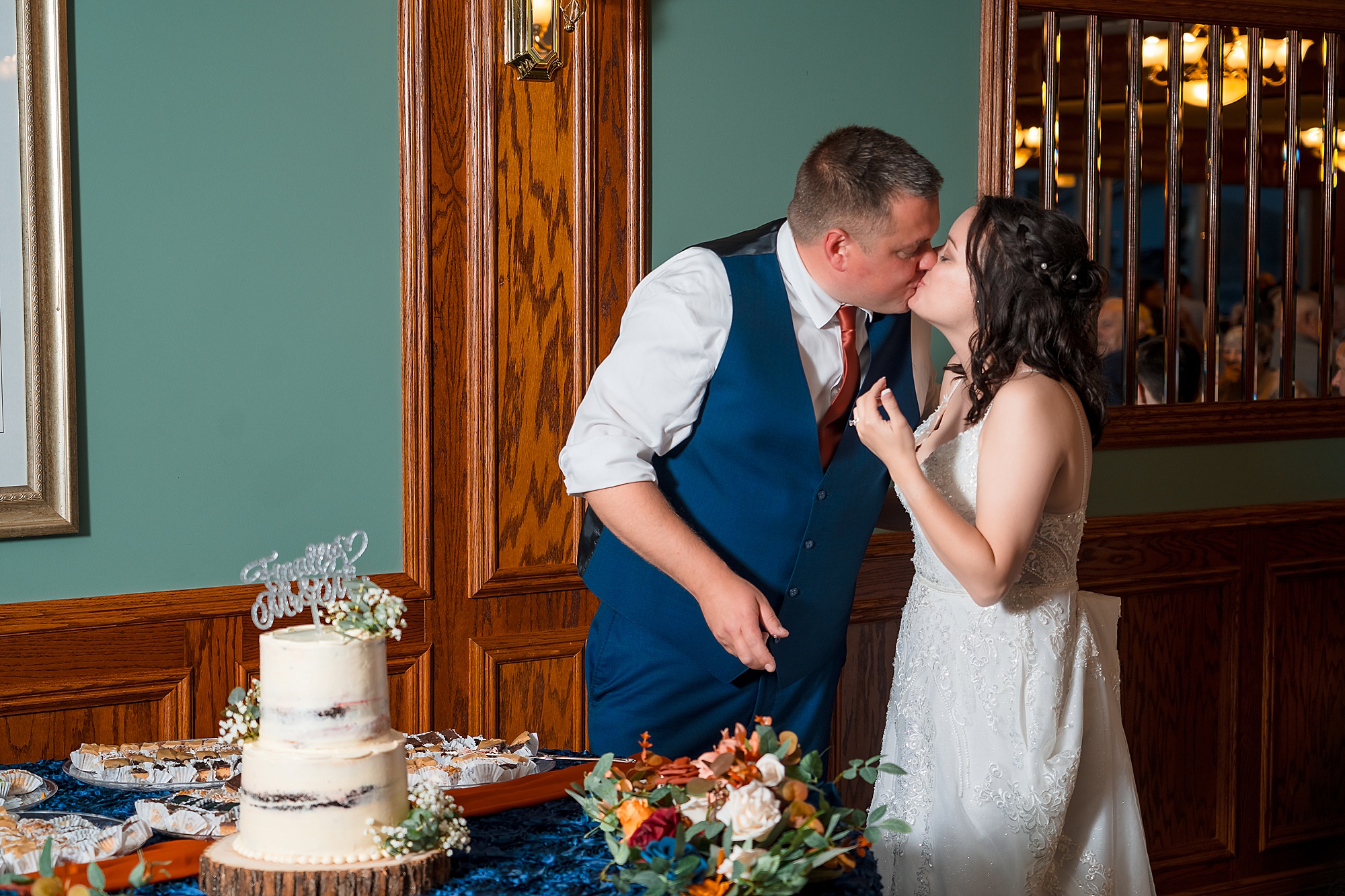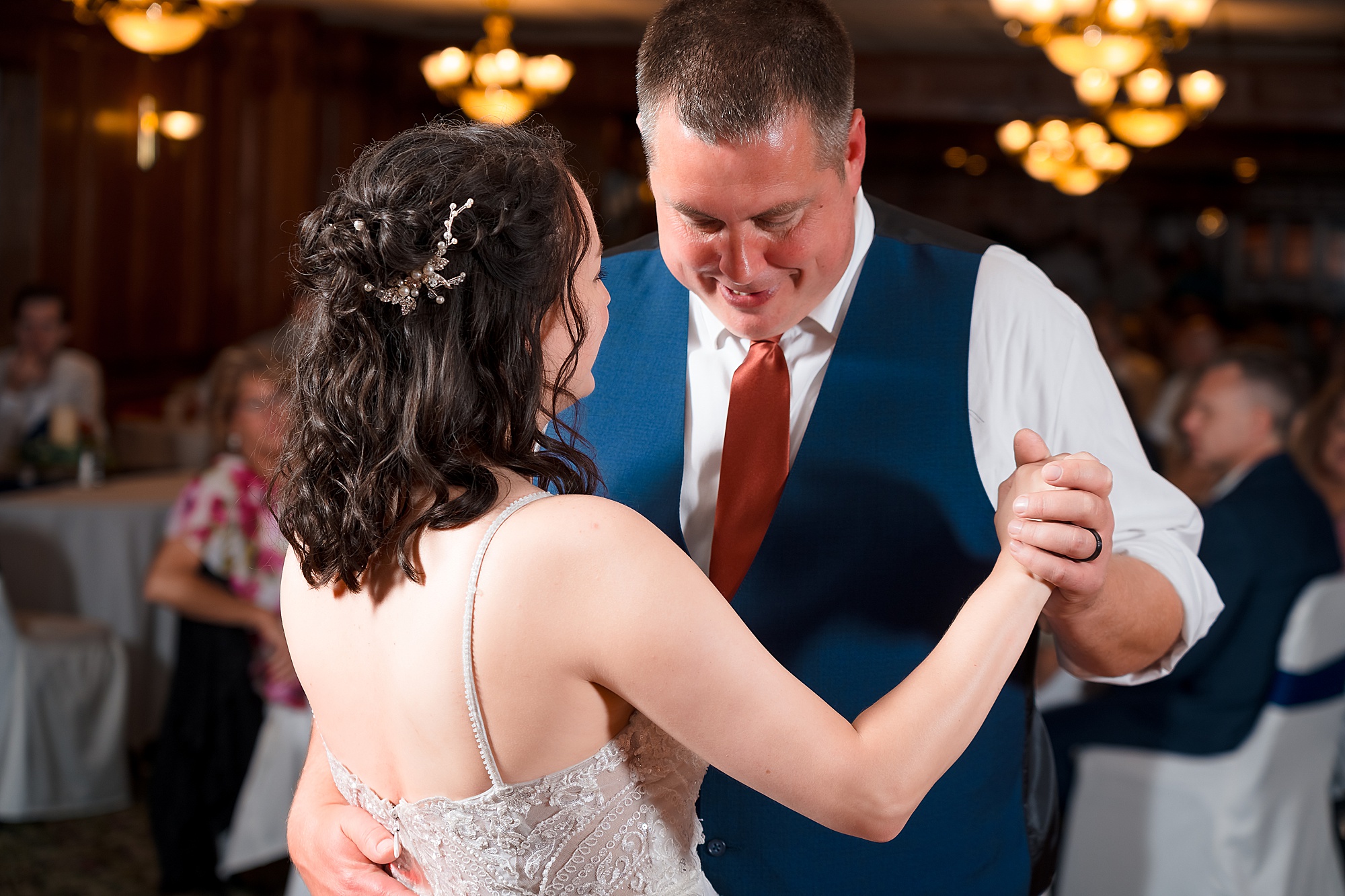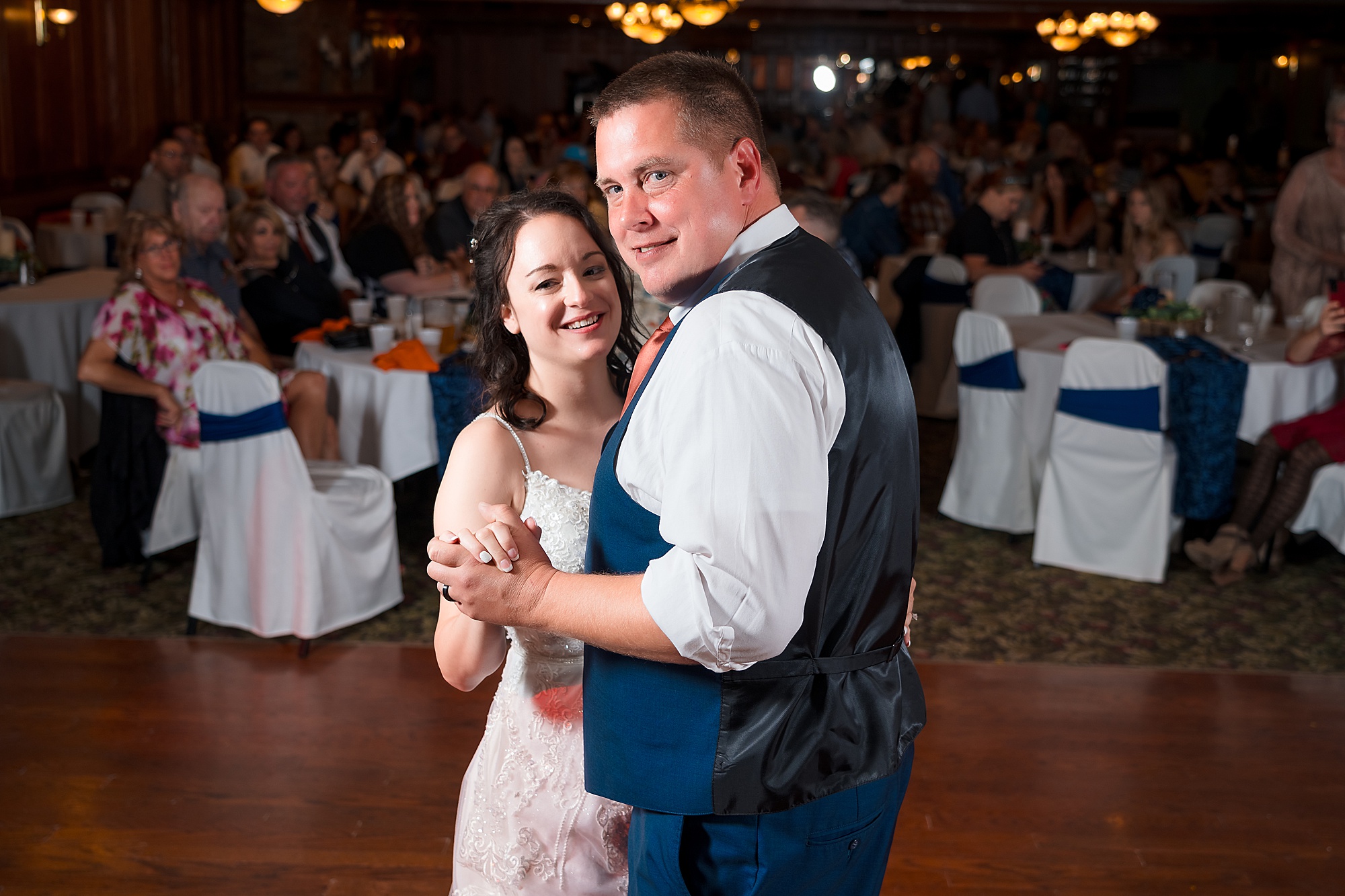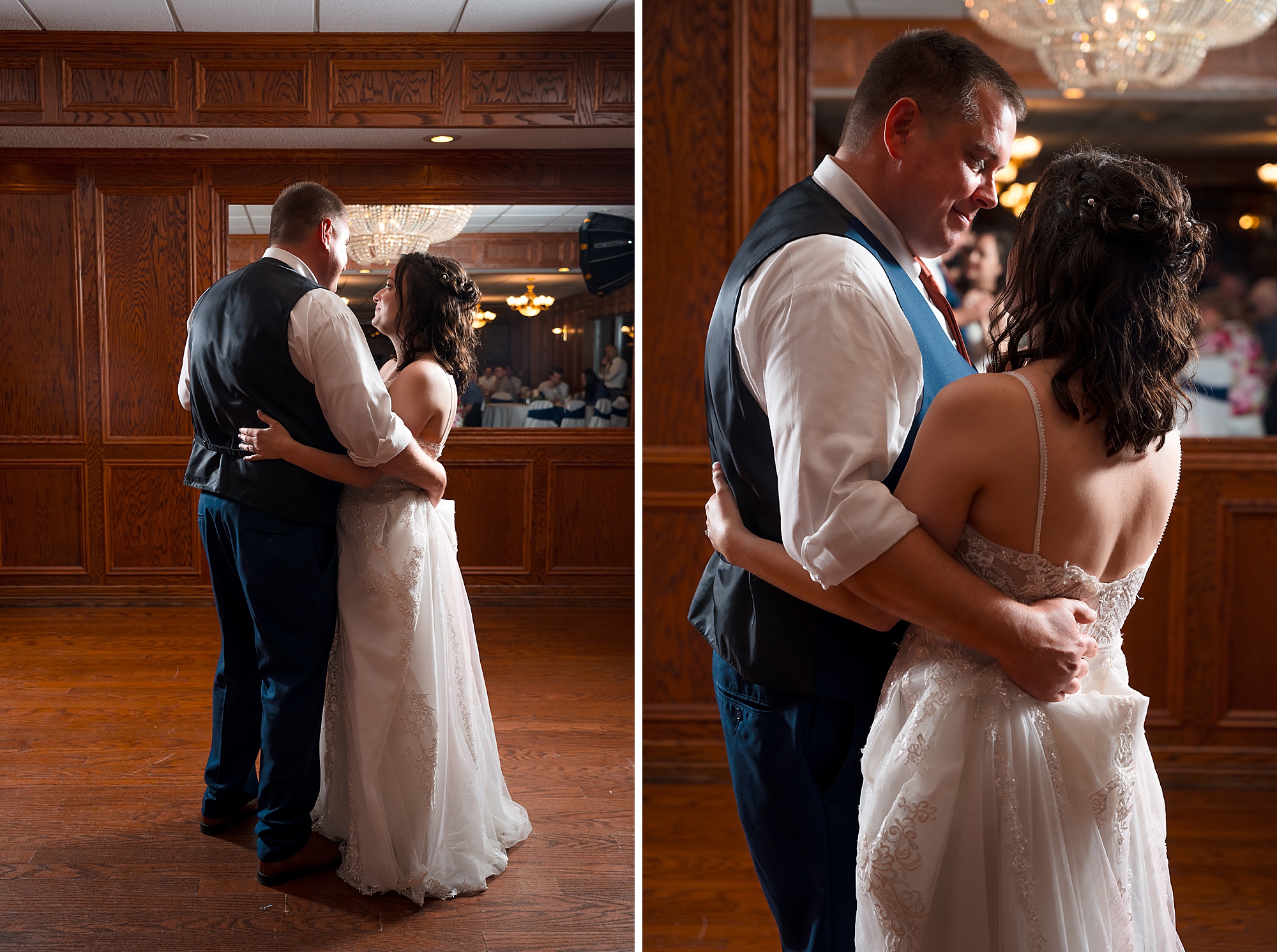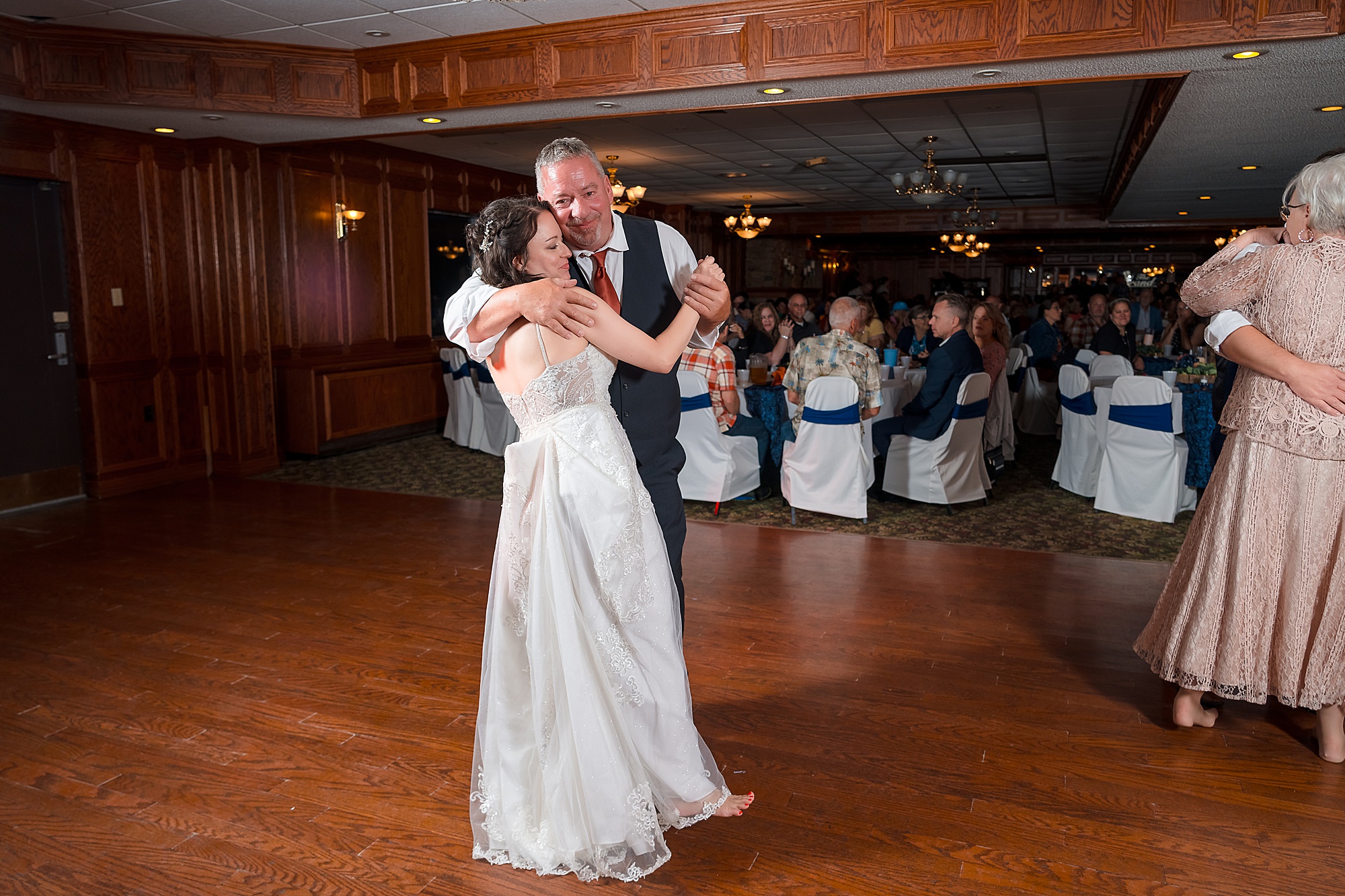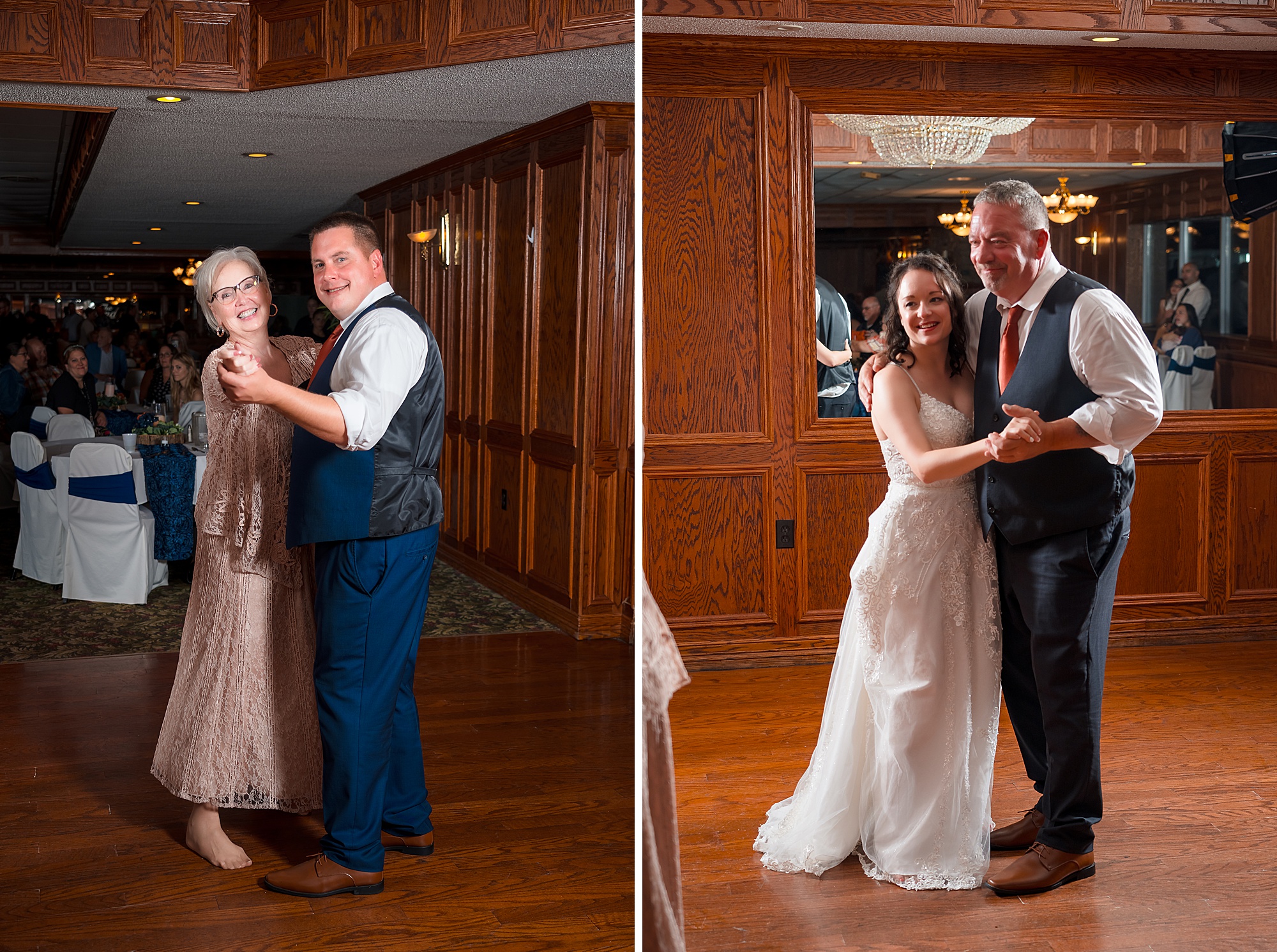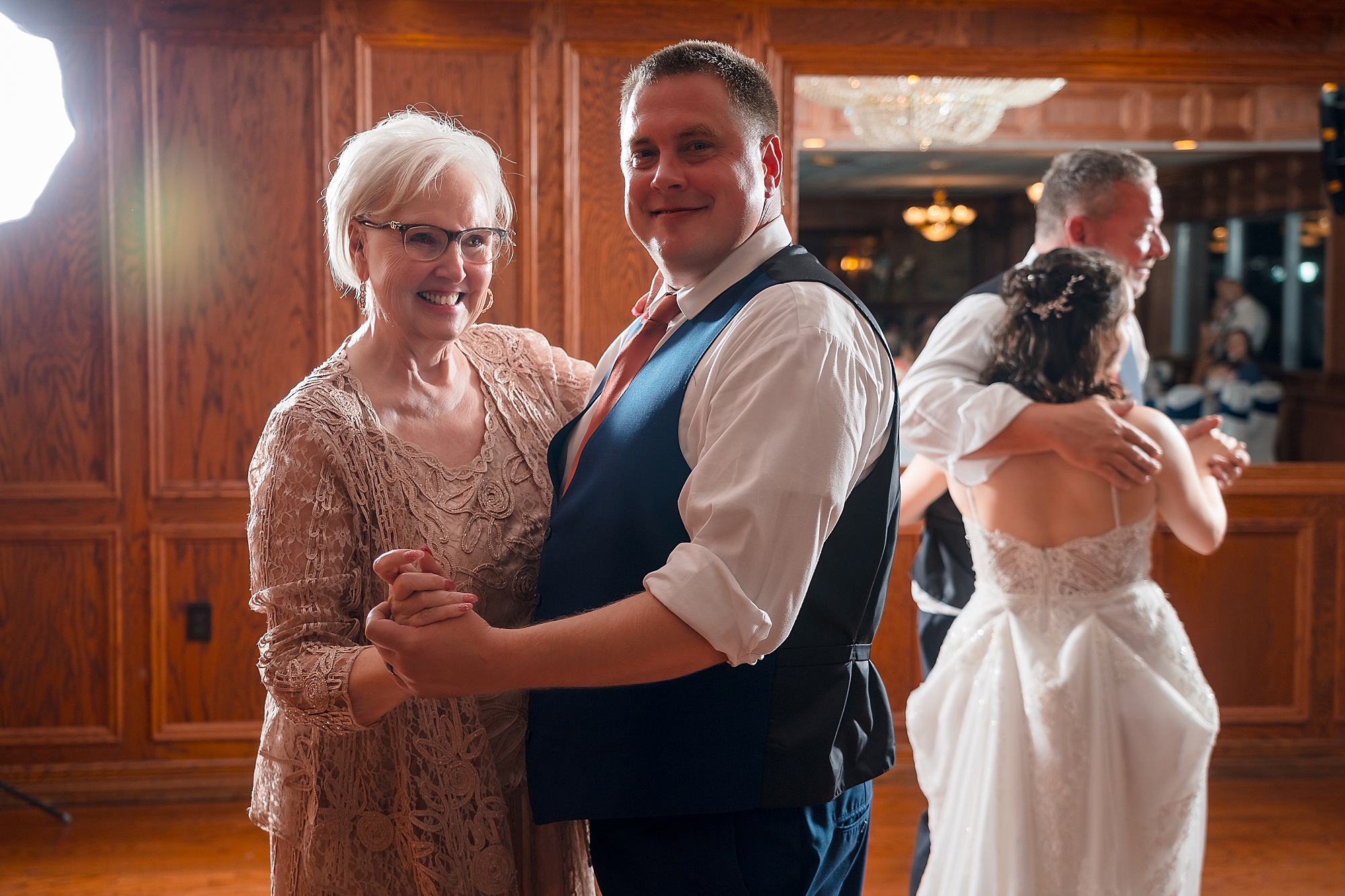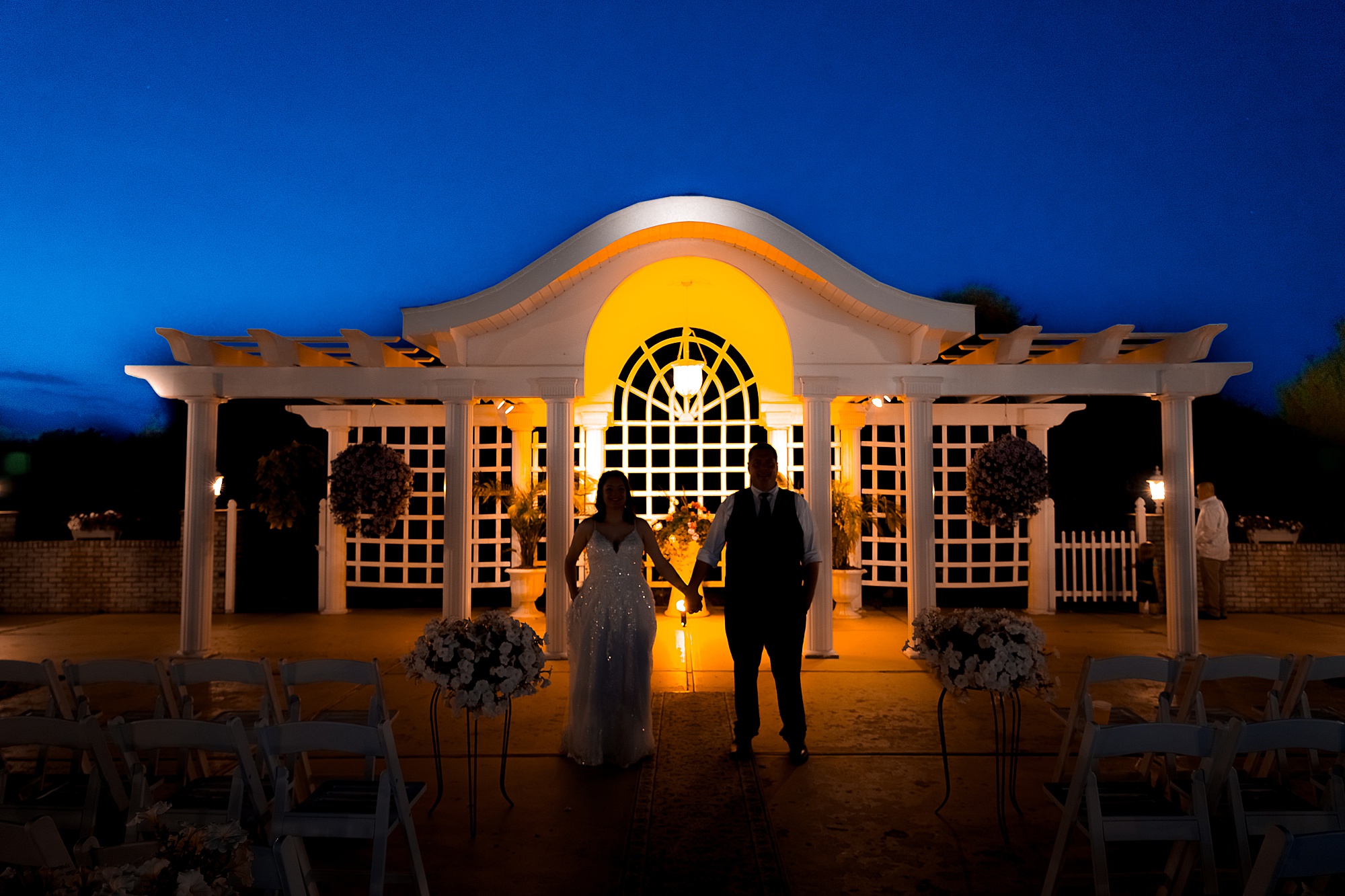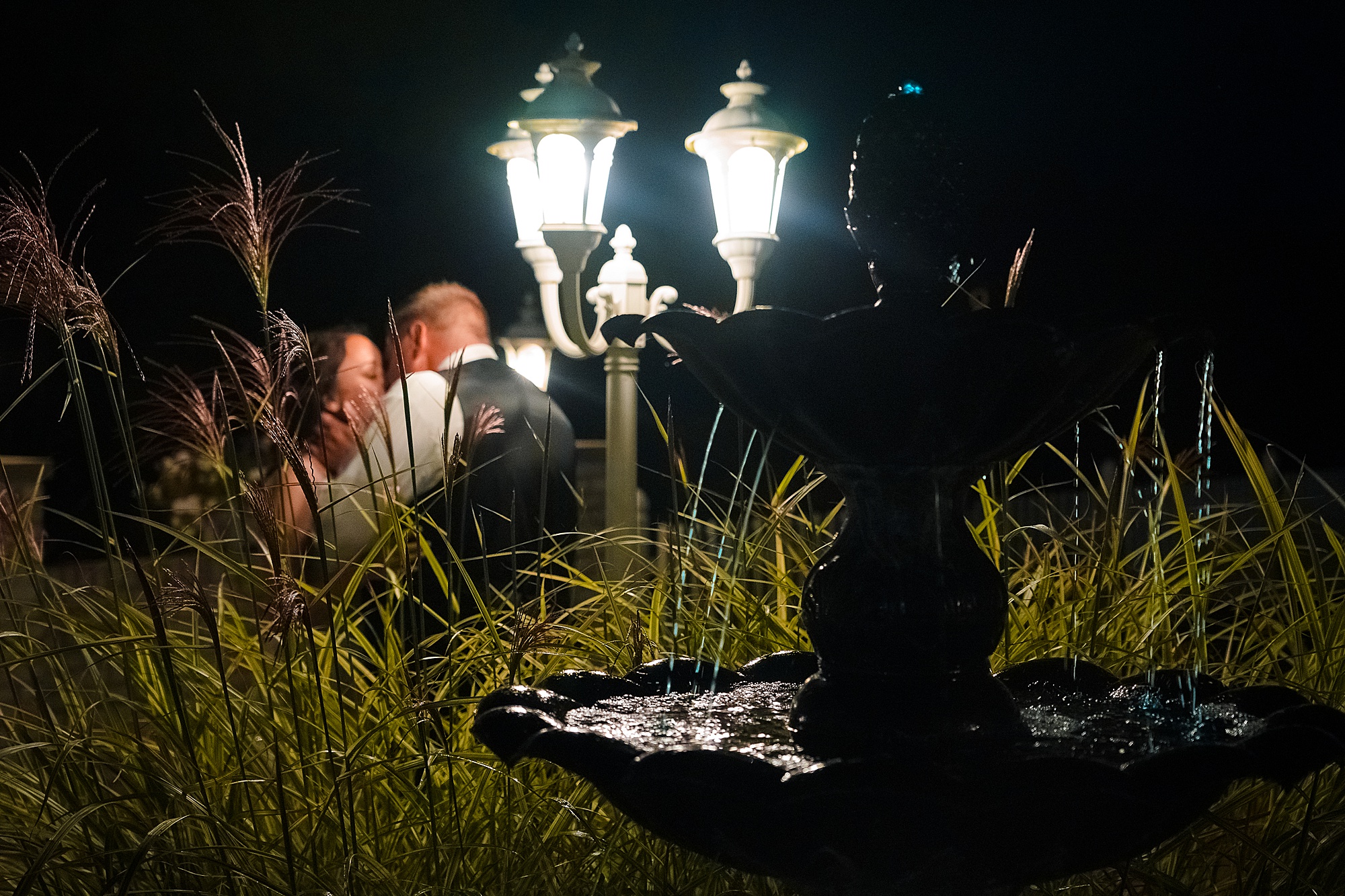 Ceremony Venue :: The Grand Banquet and Conference Center
Reception Venue :: The Grand Banquet and Conference Center
Flowers :: Michelle – Kroger
Cake :: Petit 4 Pastry
Bridal Gown Designer :: Oleg Cassini
Bridal Gown Purchase Location :: David's Bridal
Tux :: Calvin Klein
Bridesmaid Dress Designer :: DB Studios
Bridesmaid Dress :: David's Bridal
Bridal Hair :: Michelle – La Valley Salon
Bridal Makeup :: Kerri McDaniel
Rings :: Herman Hiss
DJ :: Cody Swincicki
Photo Booth :: Cody Swincicki
Decor Rental :: CC's Gatherings